FREE UK DELIVERY ON ORDERS OVER £20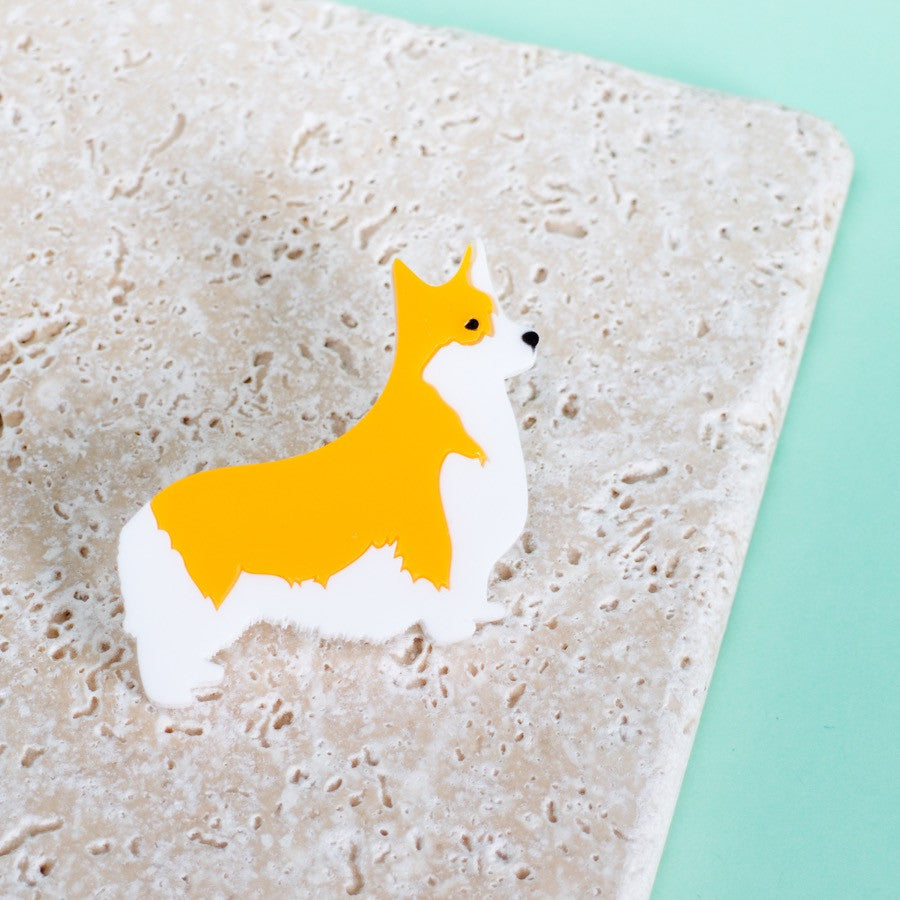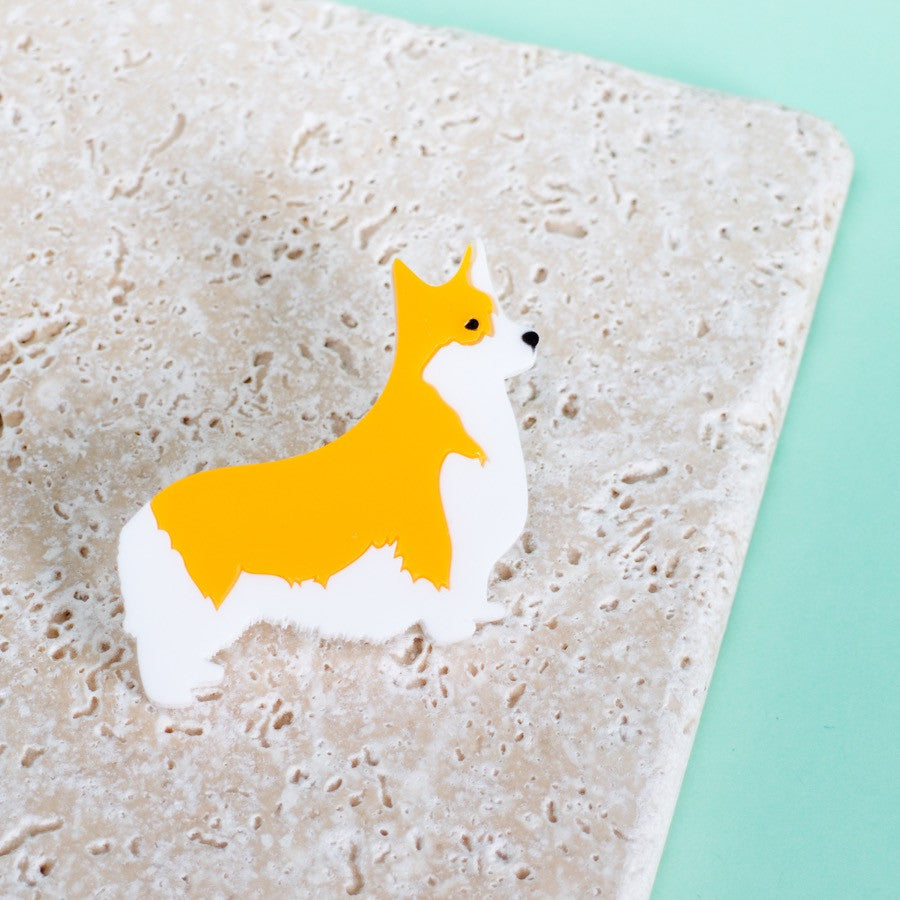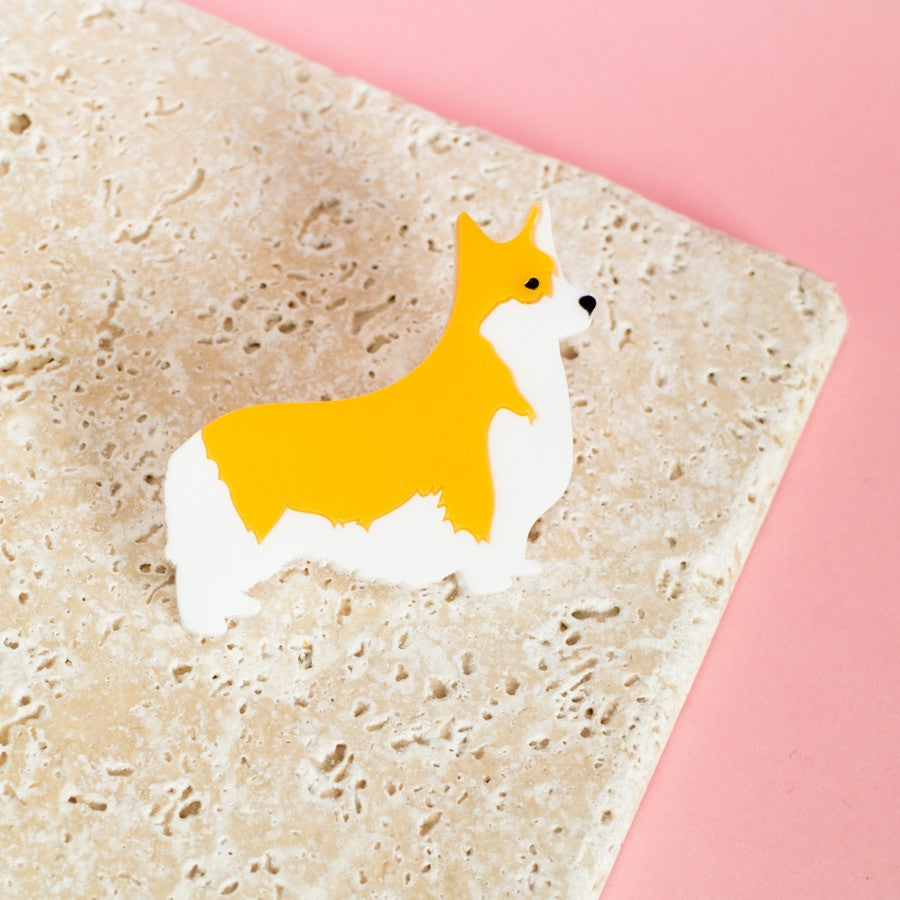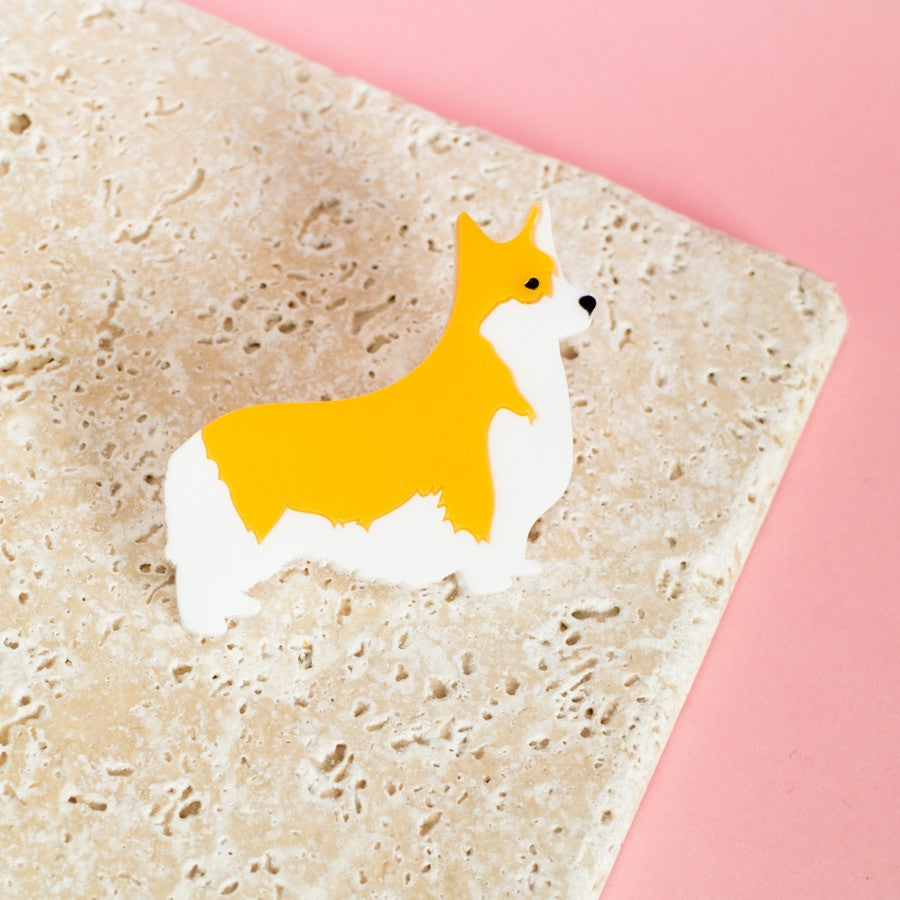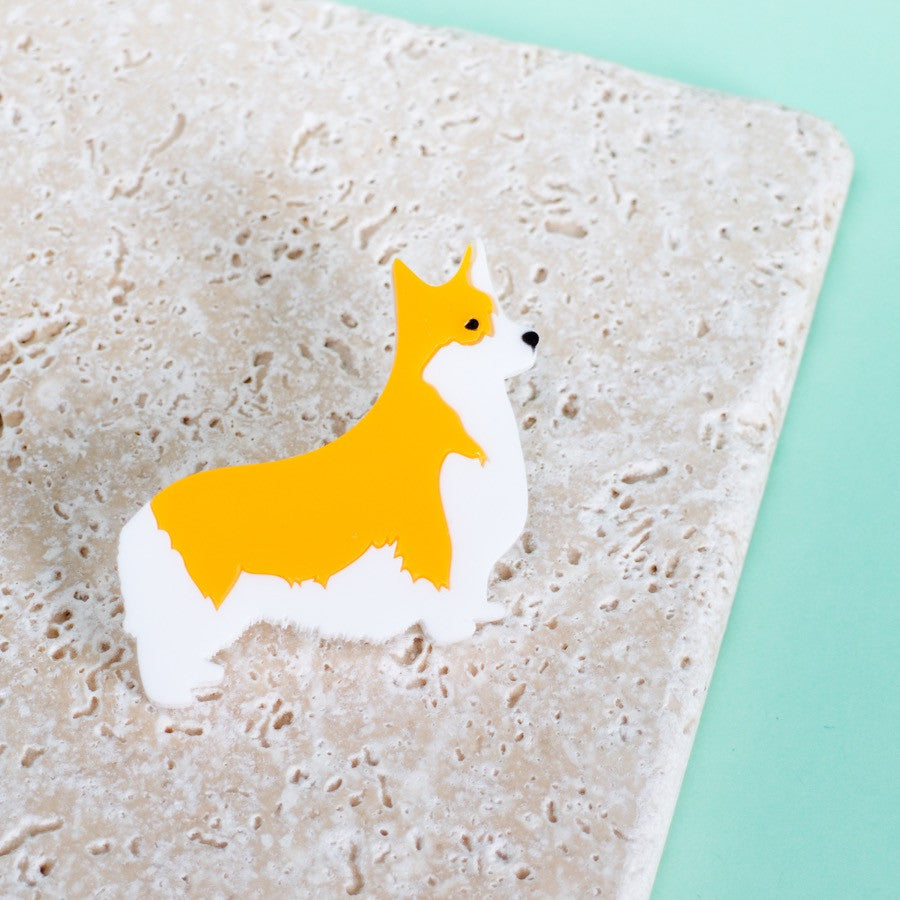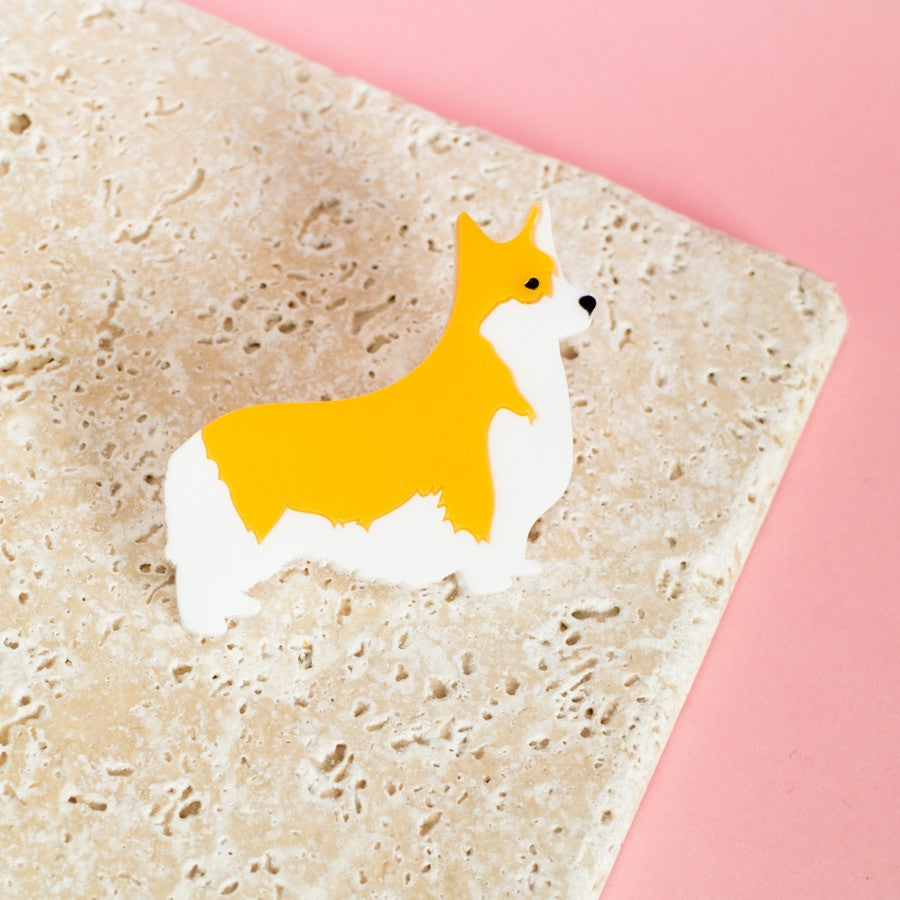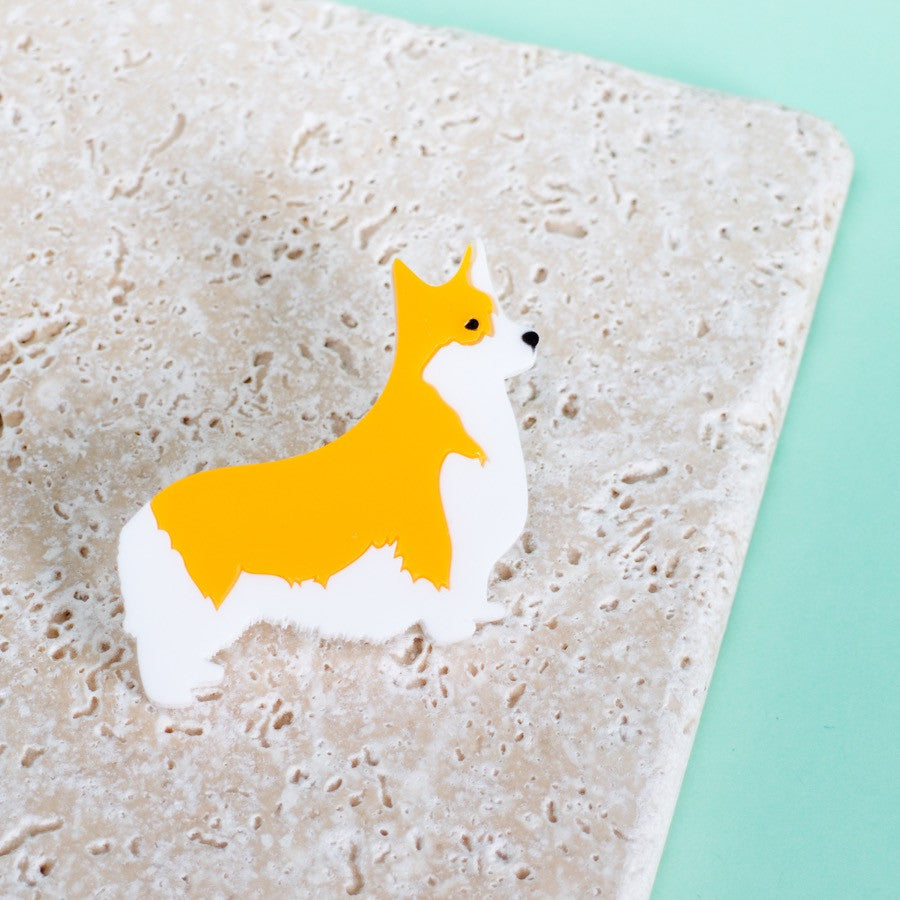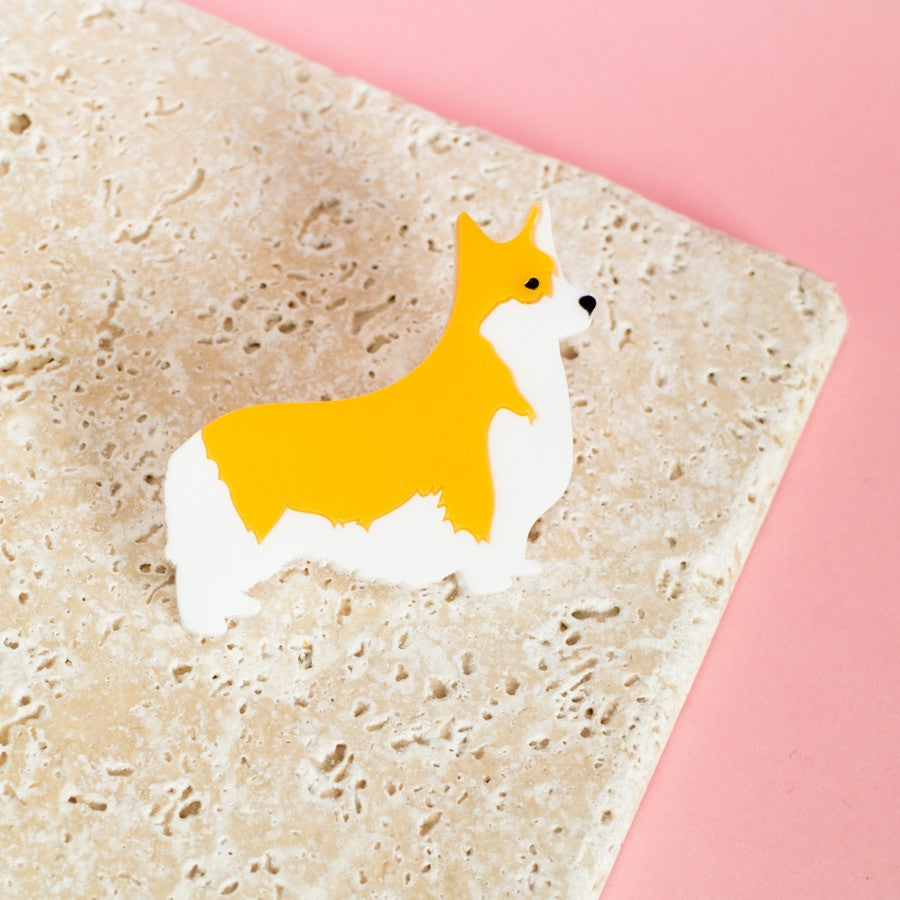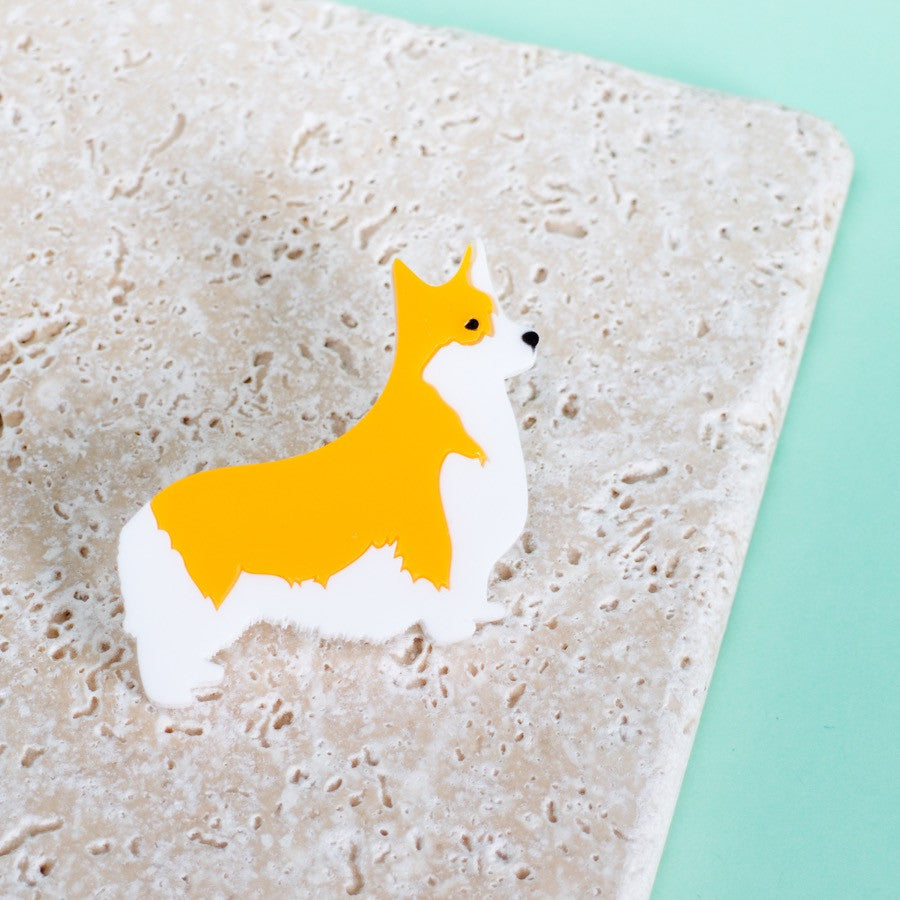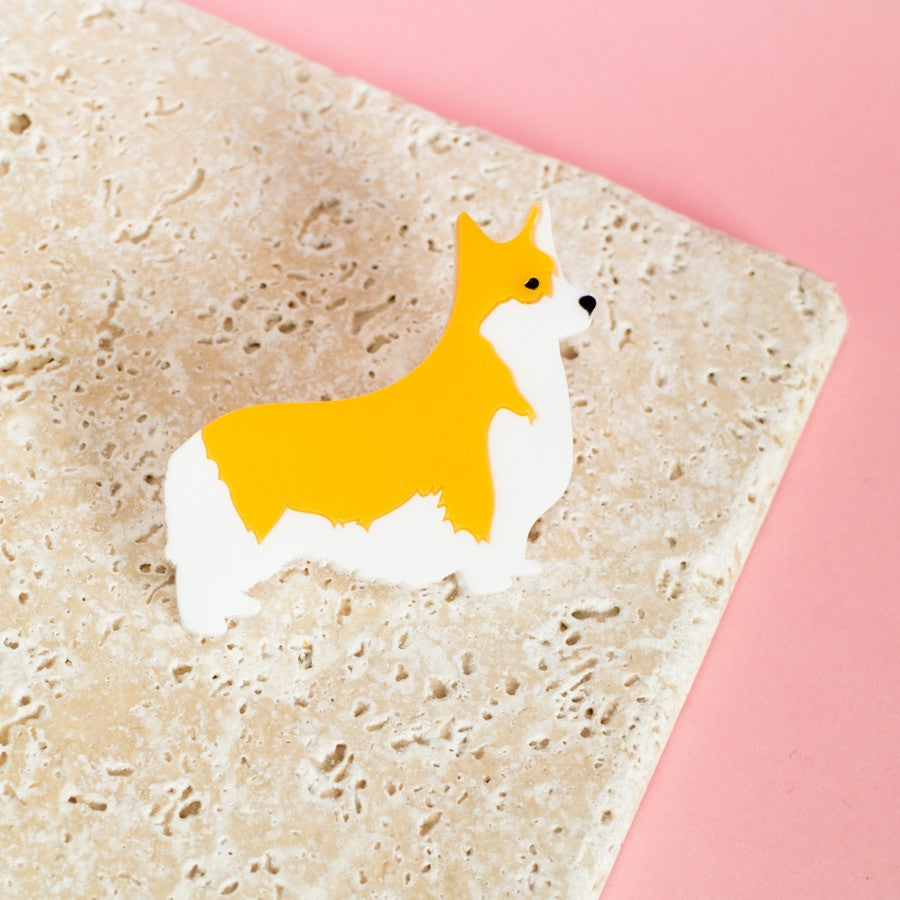 Corgi Brooch
FREE SHIPPING ON UK ORDERS OVER £15
A detailed and unique laser cut corgi brooch, put together by hand in the UK based Finest Imaginary studio.
A design fit for a queen! Our corgi brooch would make the perfect gift for lovers of bold jewellery, animals and unique accessories. With his adorable little stumpy legs and chest floof, he is sure to be the centre of conversation whenever he is adorned!
Based on an original Finest Imaginary illustration of a welsh cardigan Corgi, this brooch has come to life as an intricate piece of laser cut design, put together by hand with love.
made from:
Laser cut from 3mm thick acrylic.
dimensions:
The corgi measures 6cm wide and approximately 4.5cm tall, complete with pin-brooch back.