FREE UK DELIVERY ON ORDERS OVER £20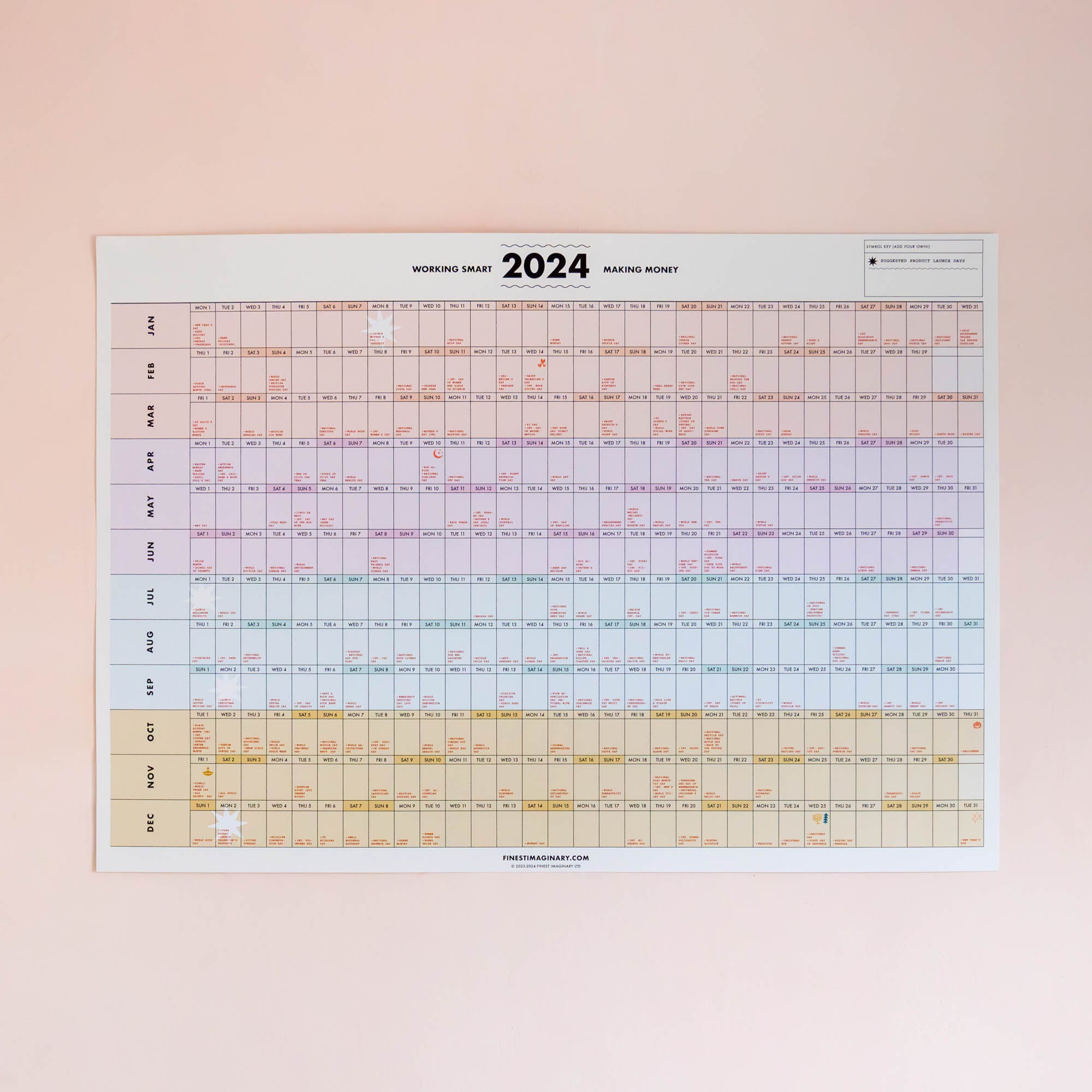 Welcome to our colourful wonderland of wall planners, where organisation meets a burst of creativity! If you're tired of boring, monotonous planners and are looking for something that screams fun and functionality, you're in the right place. Our collection of colourful wall planners is tailor-made to add a pop of personality to your personal life and infuse a dash of brilliance into your small business operations.
Colour Your World: Ditch the drab and embrace the fab! Our vibrant wall planners come in a kaleidoscope of hues. Let your planner reflect your mood, your style, and your brand. 
Organisation with Pizzazz: Don't let the vivid colours fool you; these planners mean business when it comes to keeping you on track. Whether you're planning your own adventures or the next big thing for your small business, our colourful wall planners offer a structured approach that's as playful as it is productive. Never miss a beat, a meeting, or a moment of inspiration again!
So, why settle for dull when you can dazzle? Dive into our world of colourful wall planners today and make your personal and small business journey an adventure worth planning for!