FREE UK DELIVERY ON ORDERS OVER £20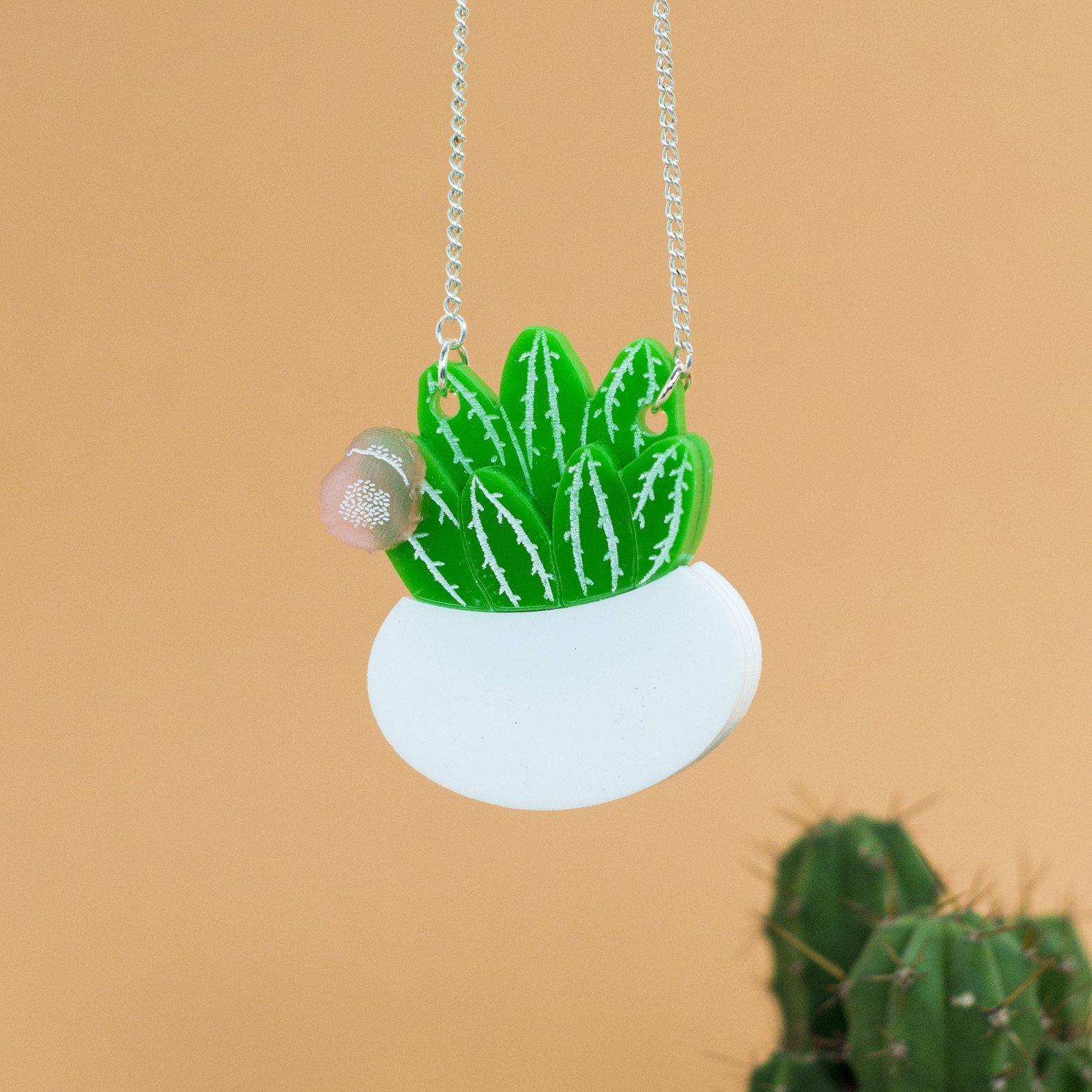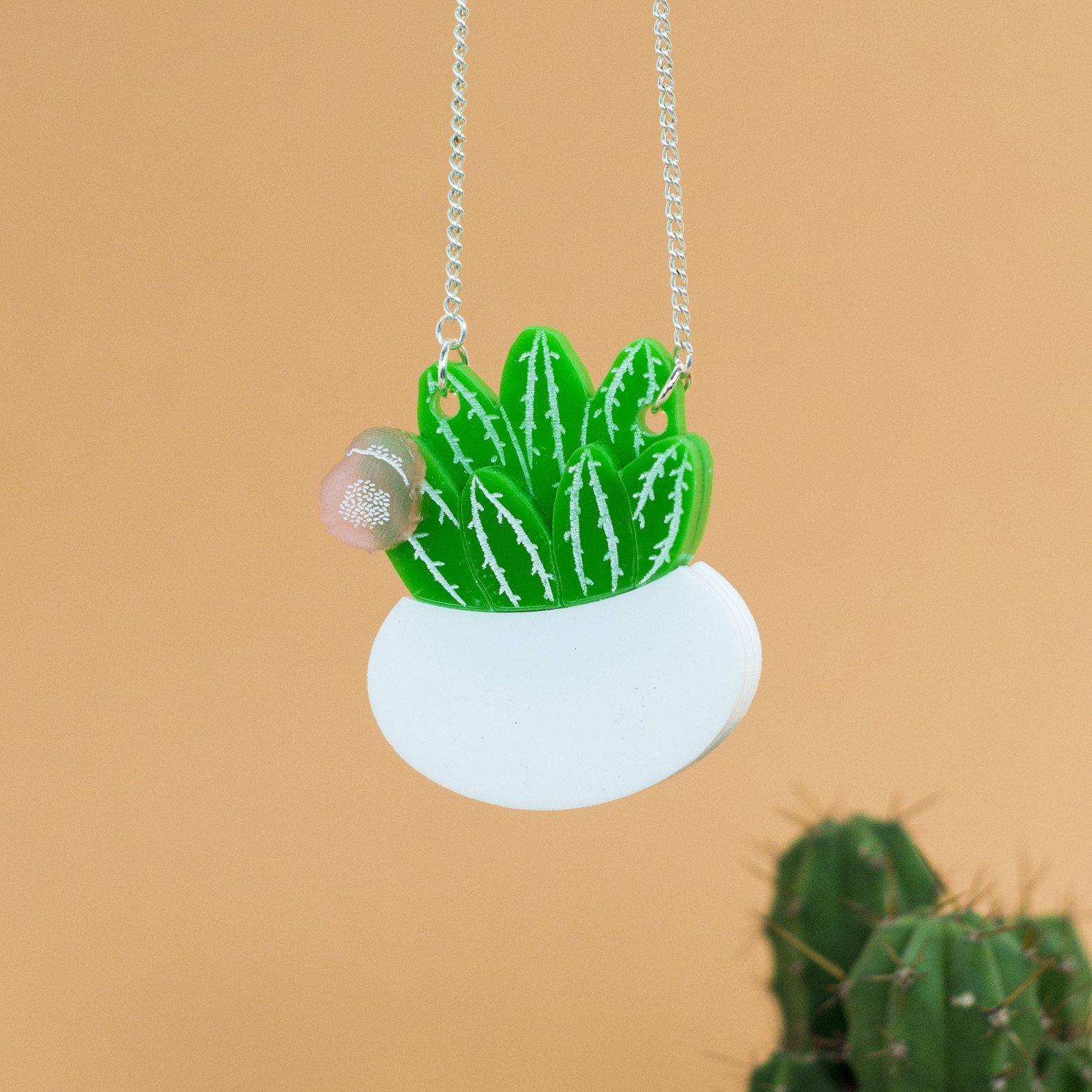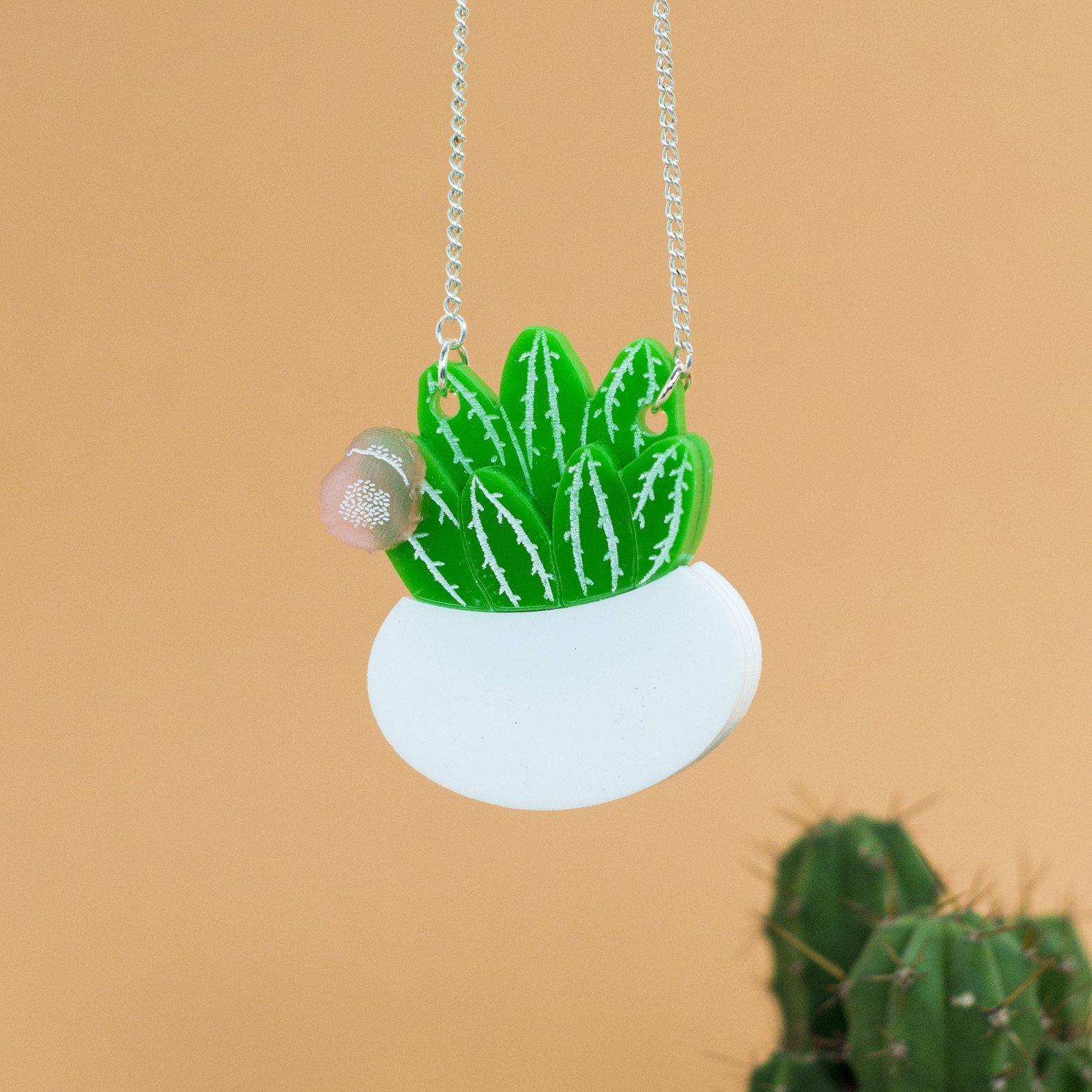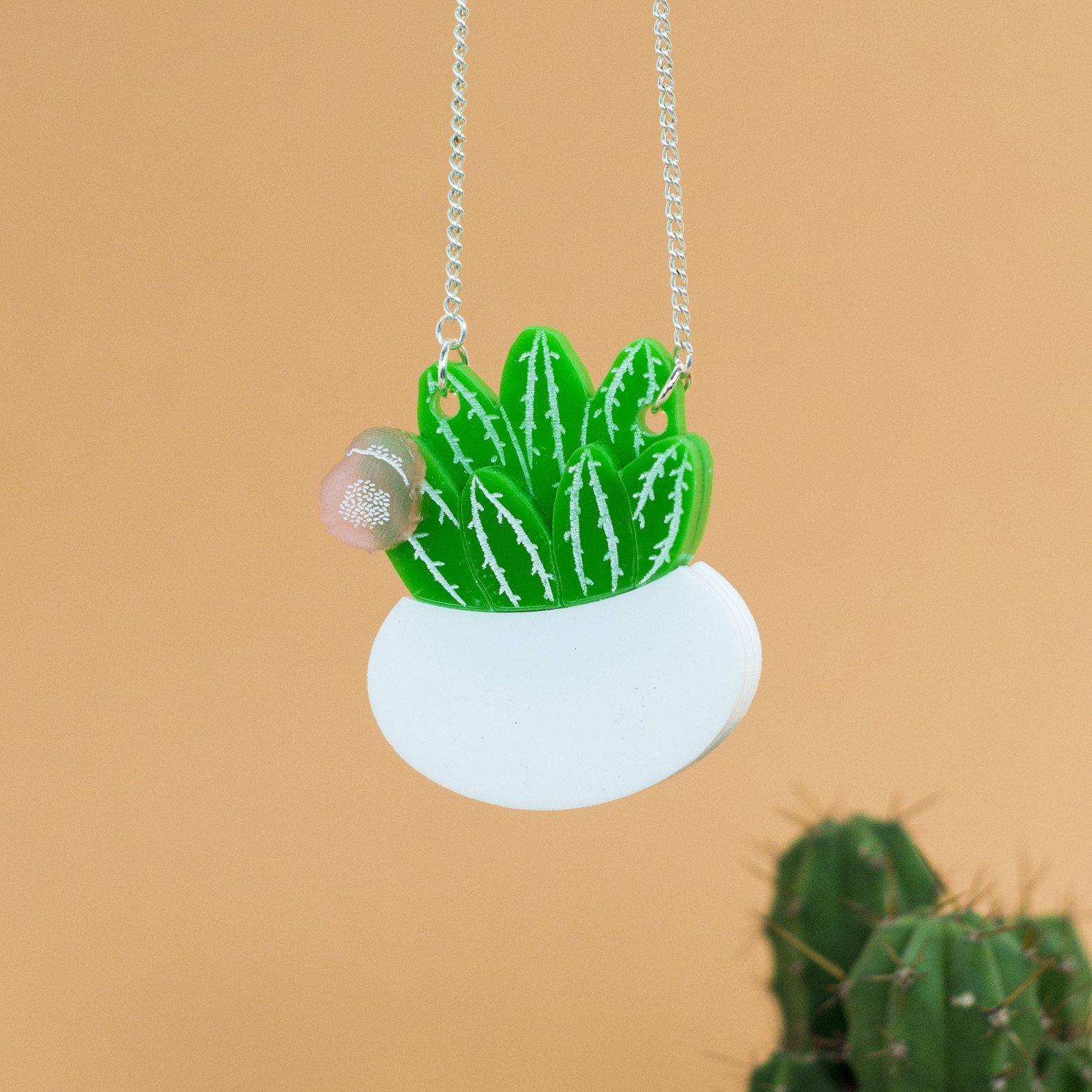 Flowering Cactus Necklace
FREE SHIPPING ON UK ORDERS OVER £15
Fun fact: We have a cactus just like this in the Finest Imaginary studio, the resident cats like to use it as a face brush.
Our flowering cactus necklace is based on an original illustration of the cat-face-brush cactus. Laser cut and etched from 3mm thick perspex, before being hand painted, pieced together and completed with a blooming flower.
Available with either a yellow, transluscent pink or translucent red flower - take your pick!
A true statement necklace, this flowering cacti brooch measures 27mm wide, 44mm tall and is strung on an 18" silver plated chain.
Photos by Holly Booth Photography