FREE UK DELIVERY ON ORDERS OVER £20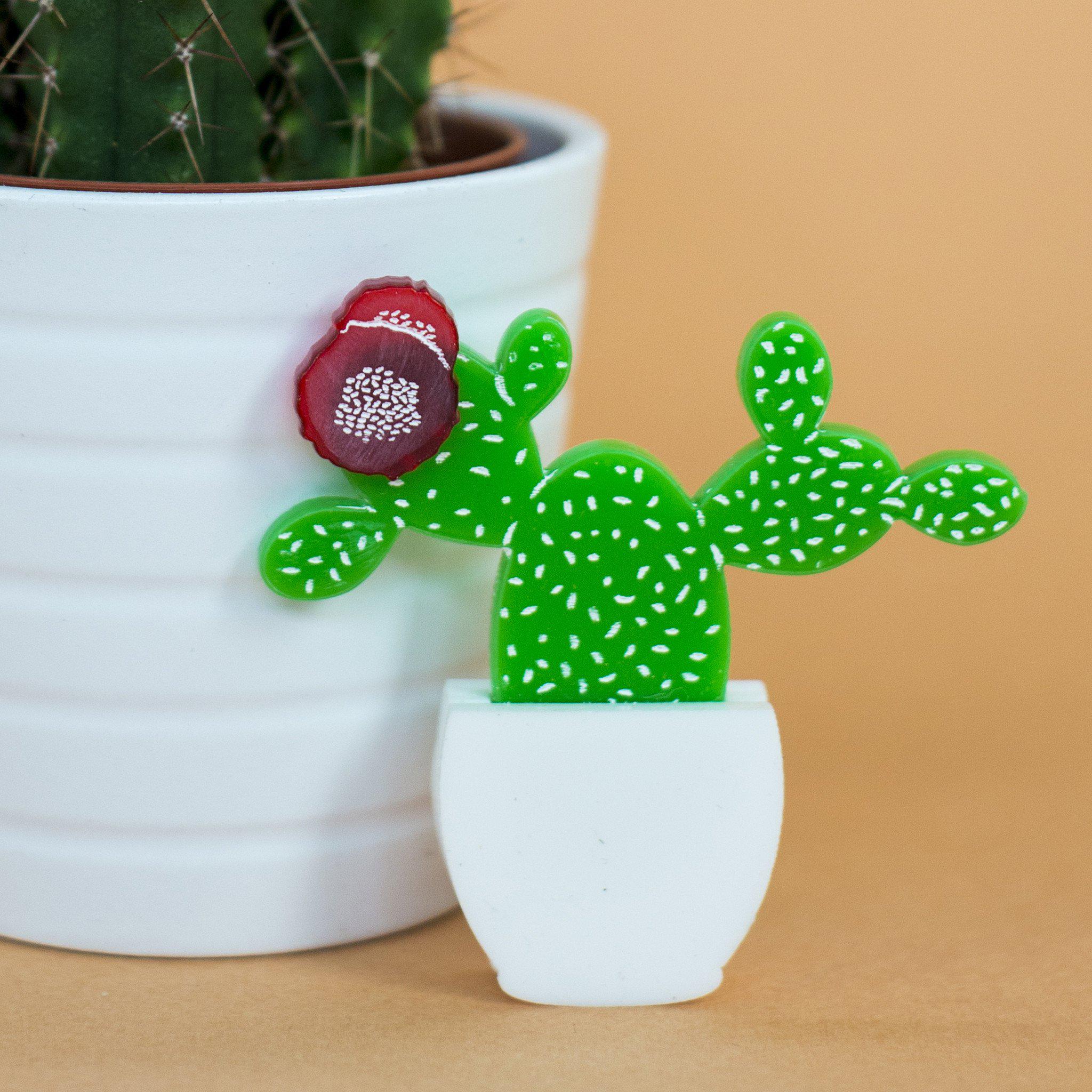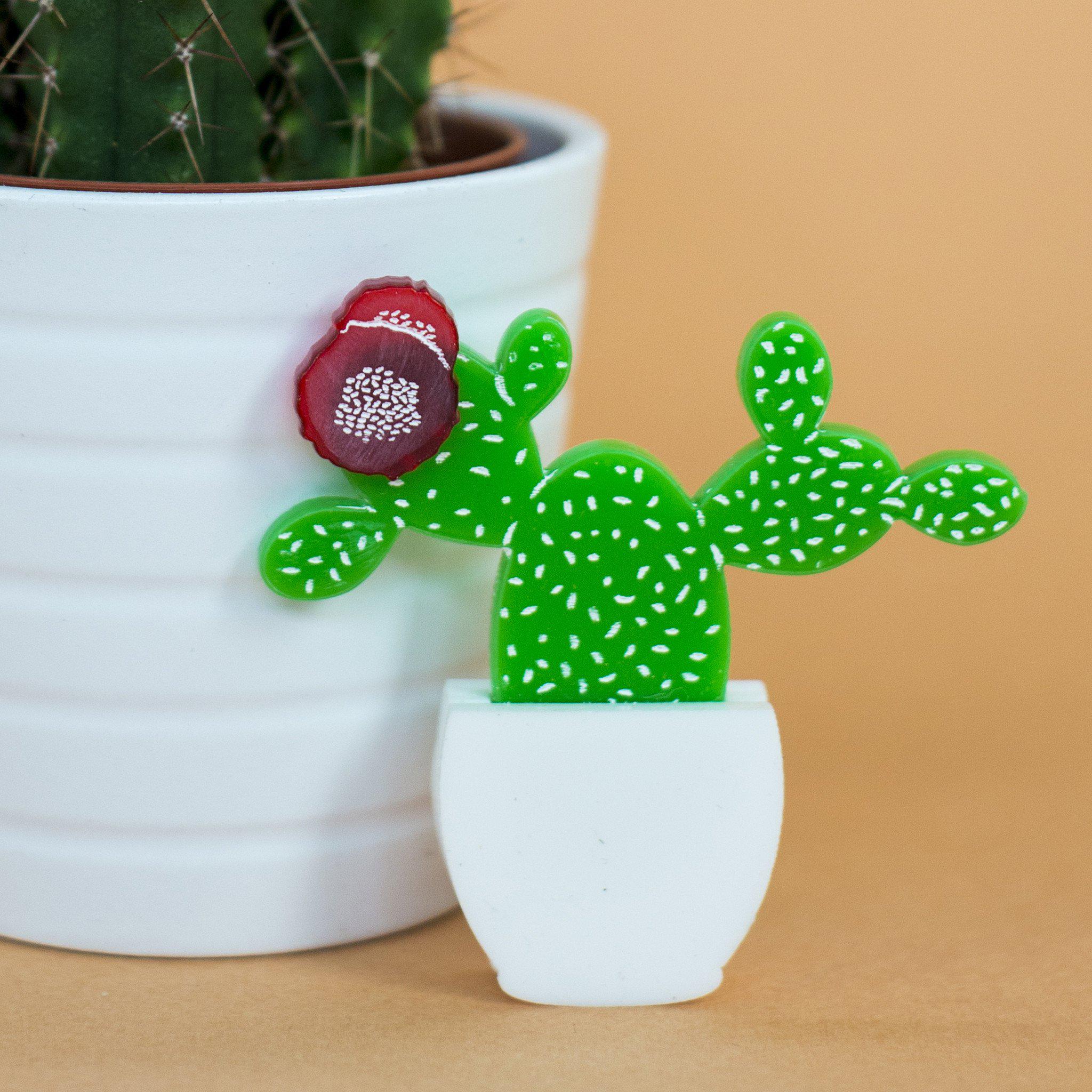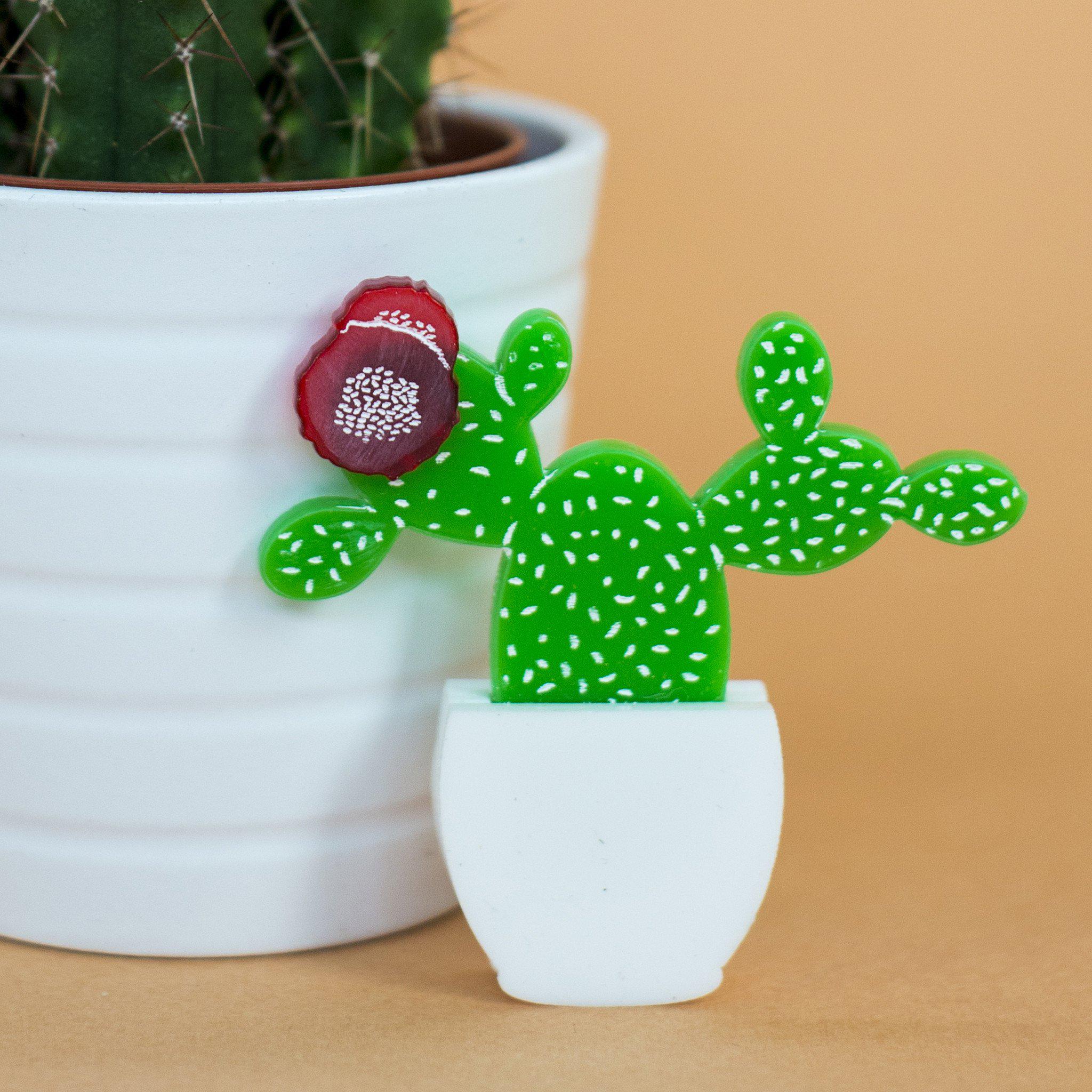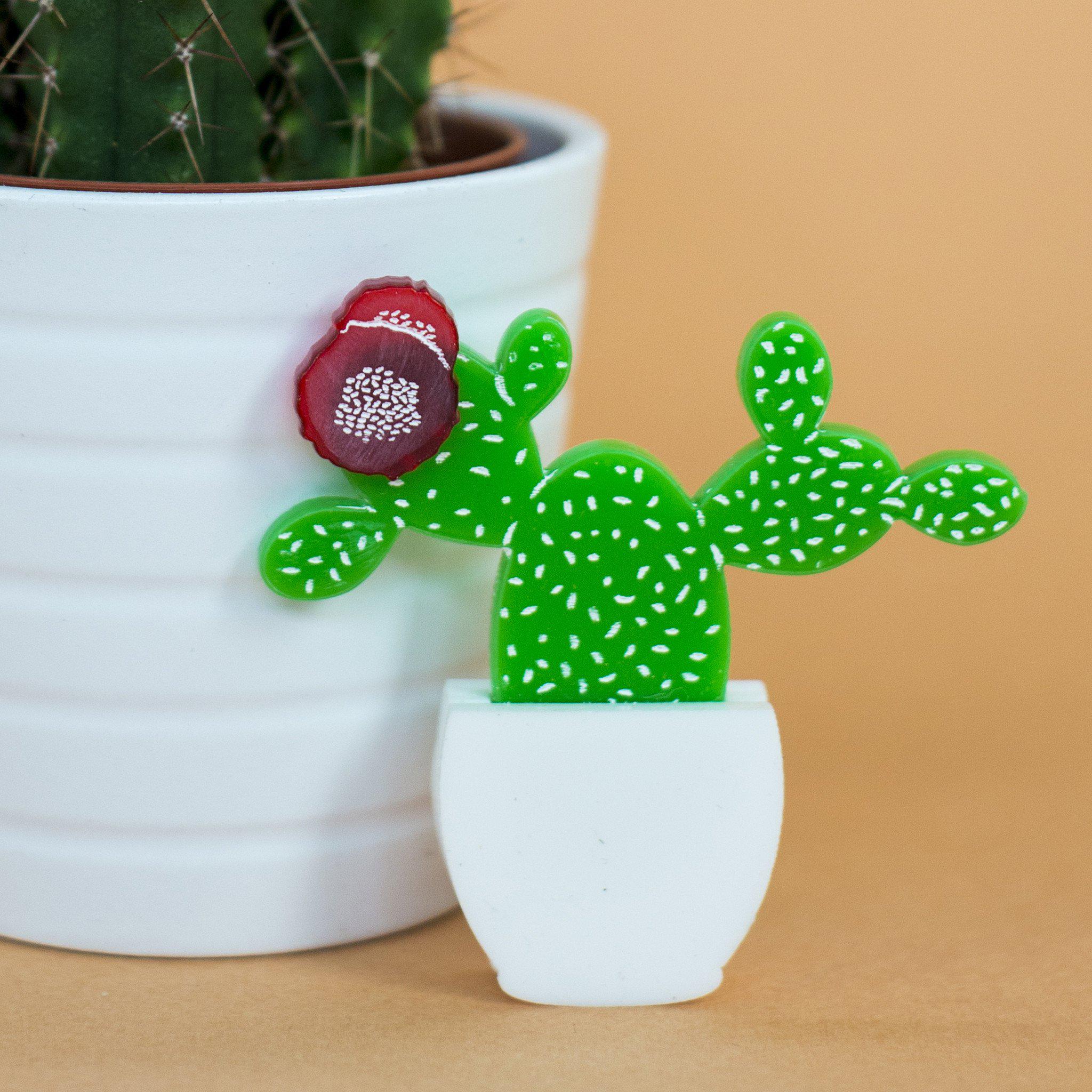 Prickly Pear Cactus Brooch
FREE SHIPPING ON UK ORDERS OVER £15
The prickly pear cactus (or, Opuntia if you want to use the real lingo) is, in our opinion, the fanciest cactus in town. Not only do they look awesome, with all their green arms and beautiful bright flowers, but you can also eat their prickly pear fruit - awesome!
Our prickly pear cactus brooch is based on an original illustration of the cacti. Laser cut and etched from 3mm thick perspex, before being hand painted, pieced together and completed with a blooming flower.
Available with either a yellow, transluscent pink or translucent red flower - take your pick!
A true statement brooch, this cacti brooch measures 27mm wide, 44mm tall. The cactus brooch has a secure brooch fastening on the back.
Photos by Holly Booth Photography