FREE UK DELIVERY ON ORDERS OVER £20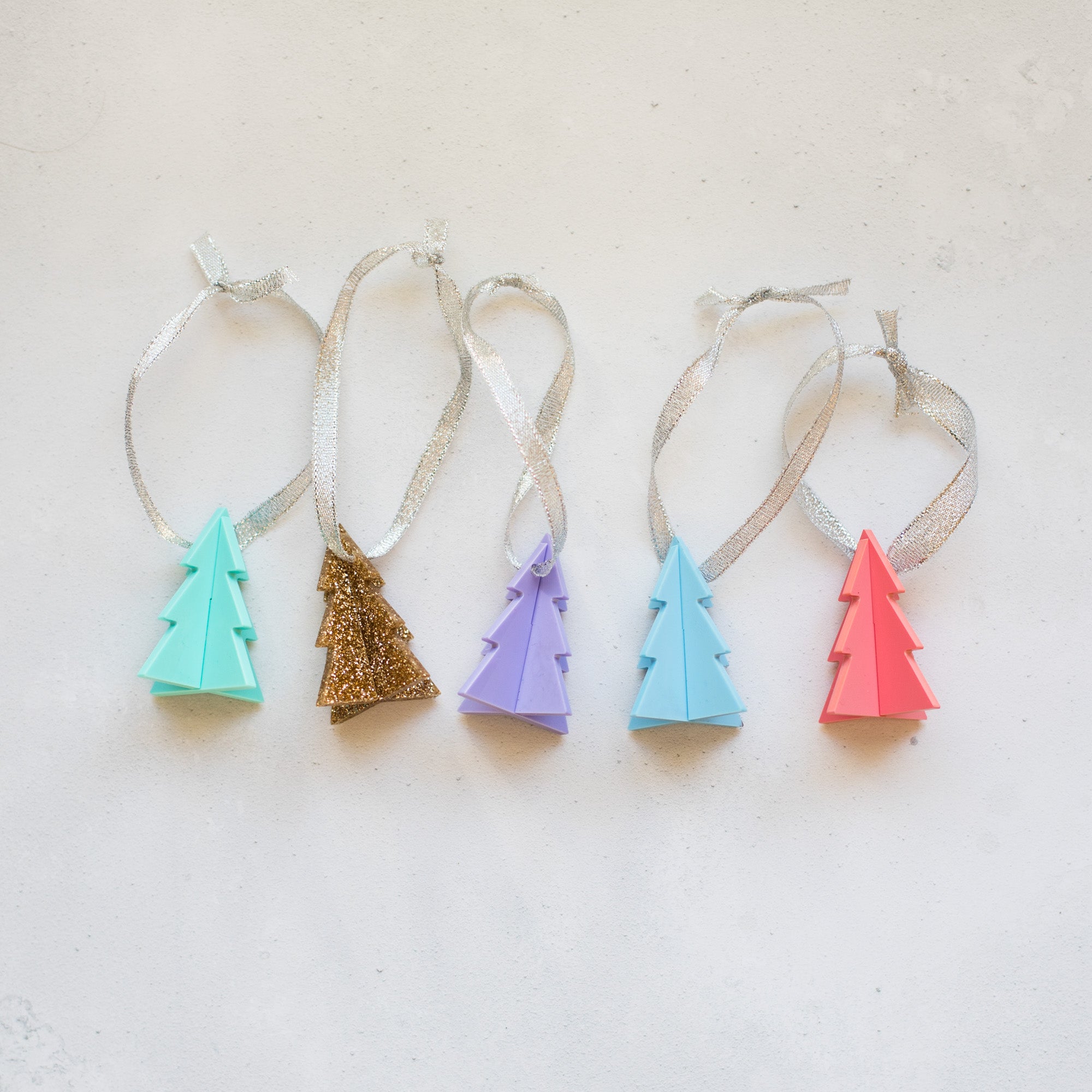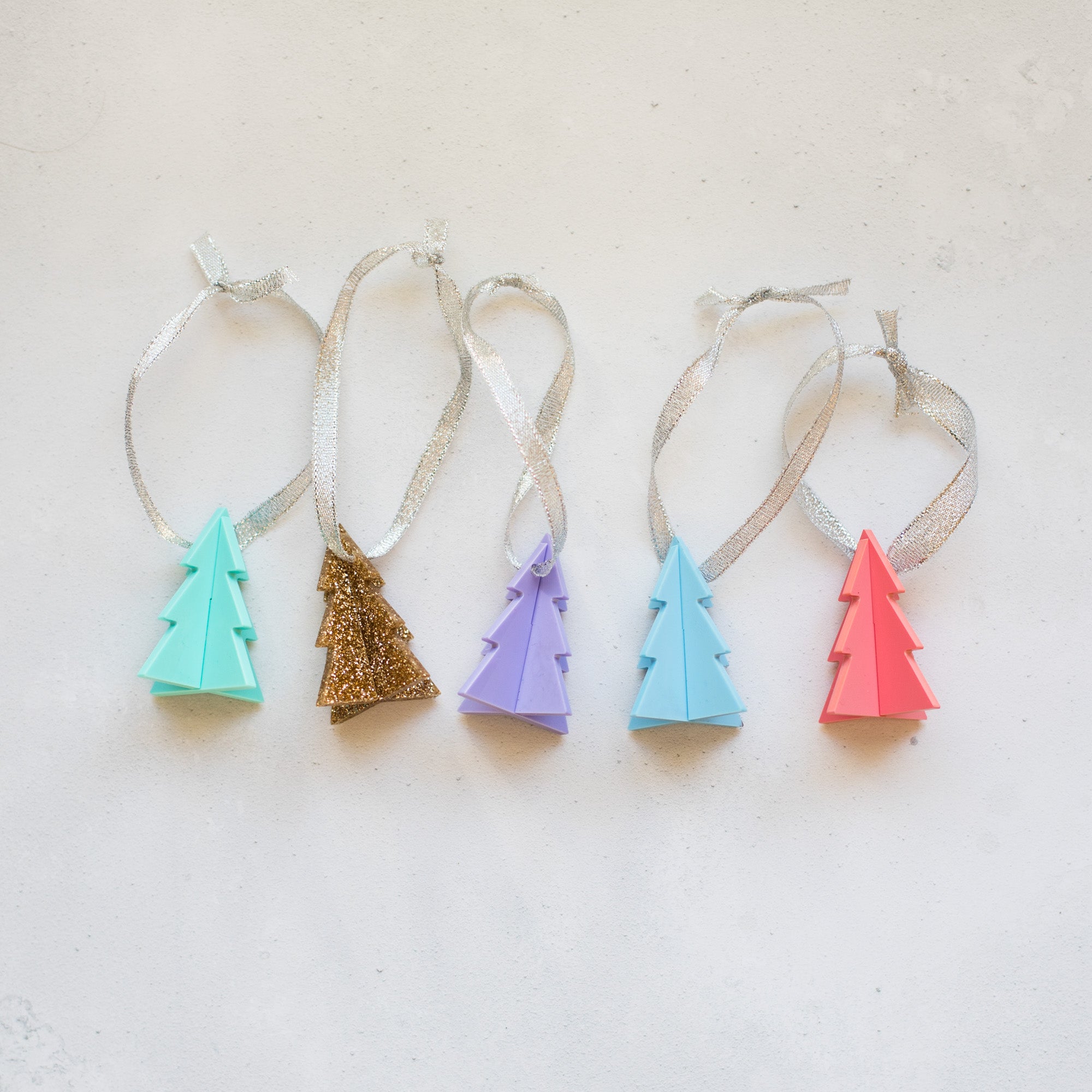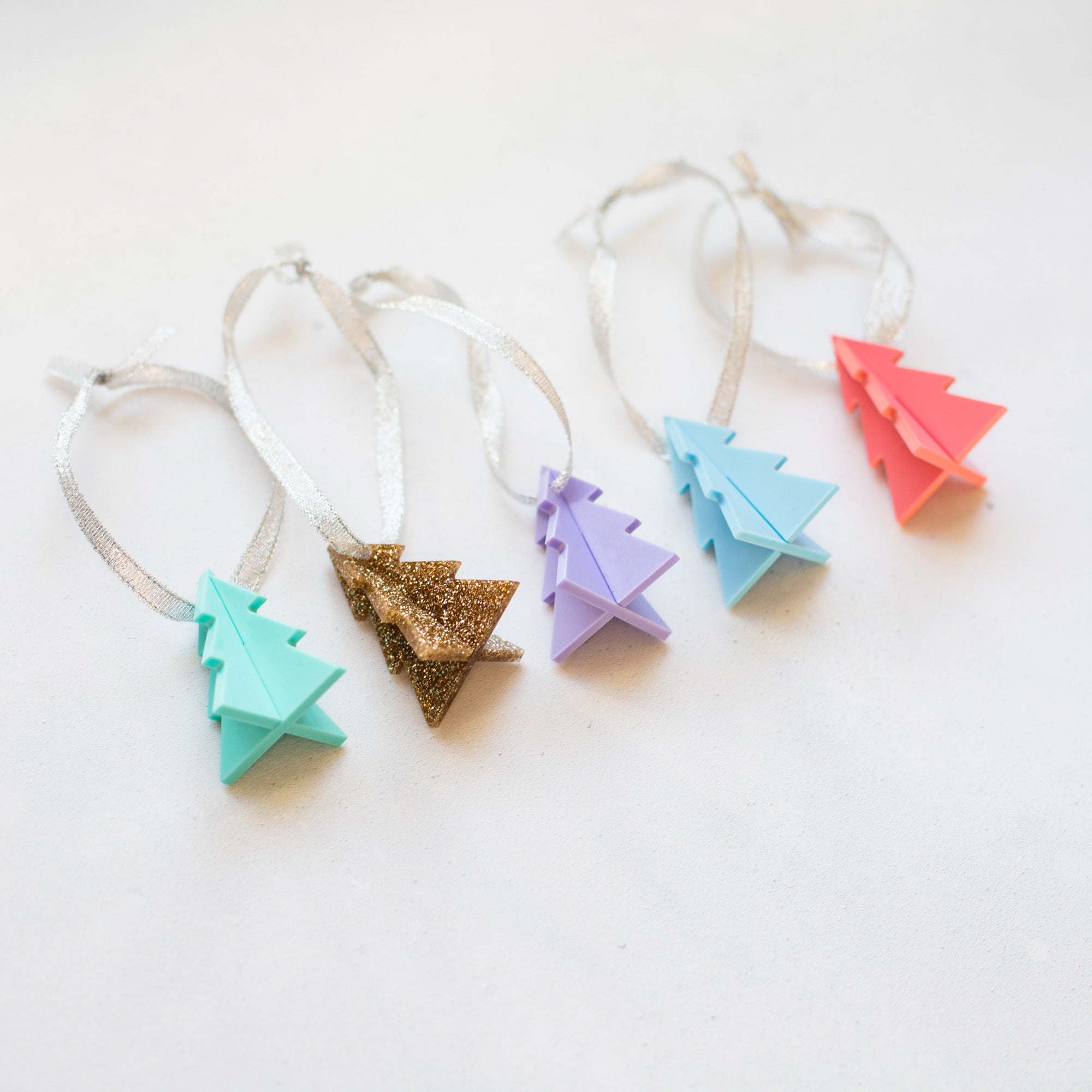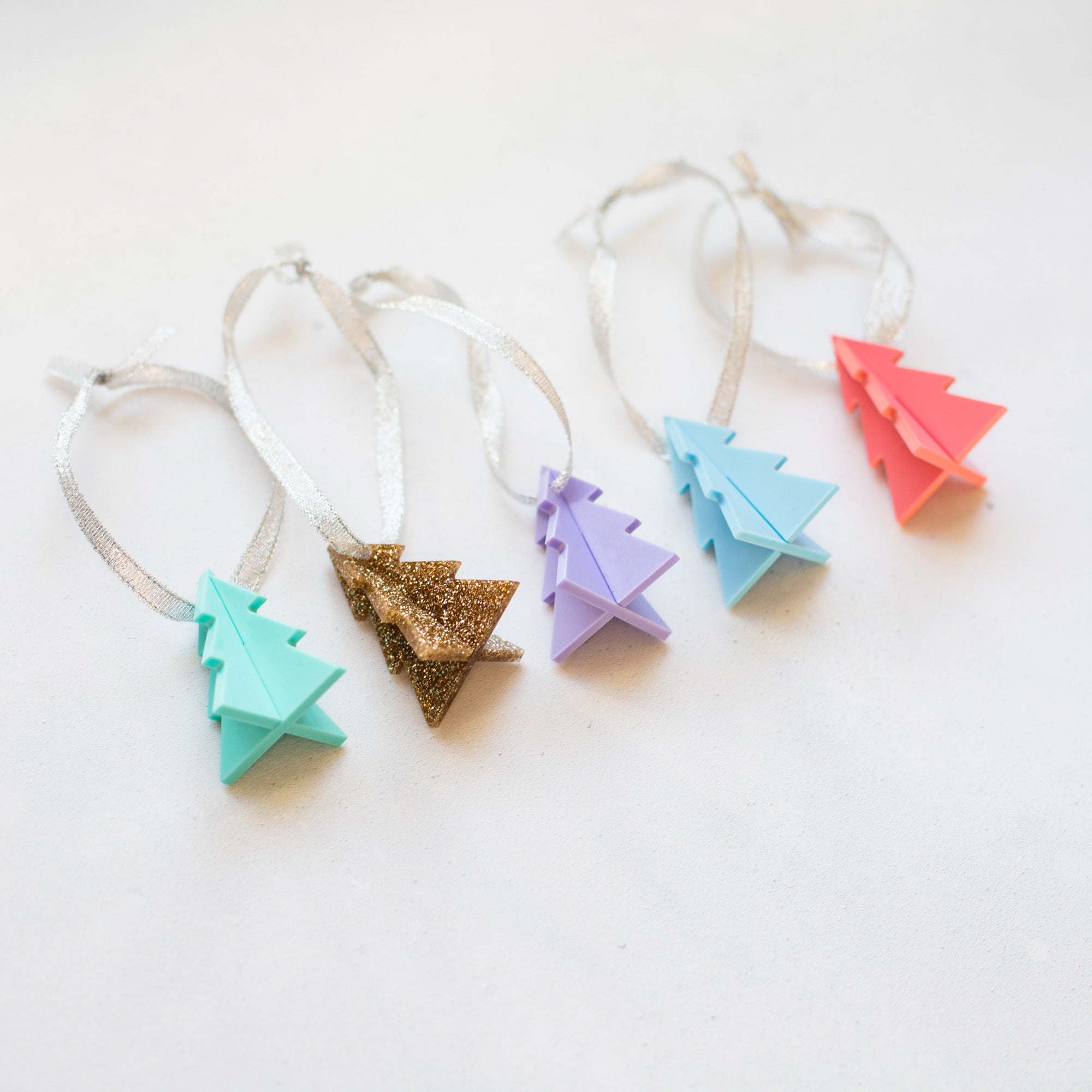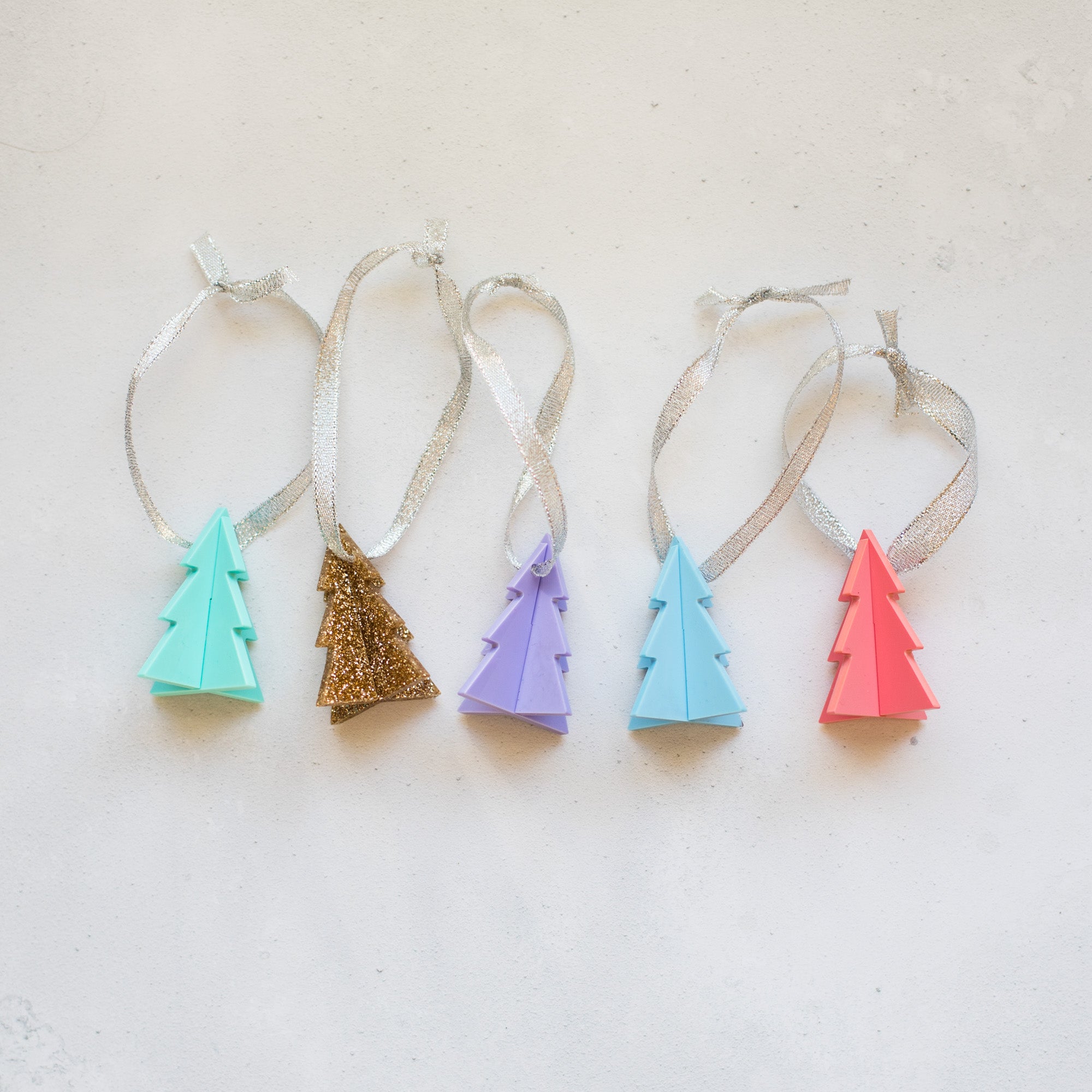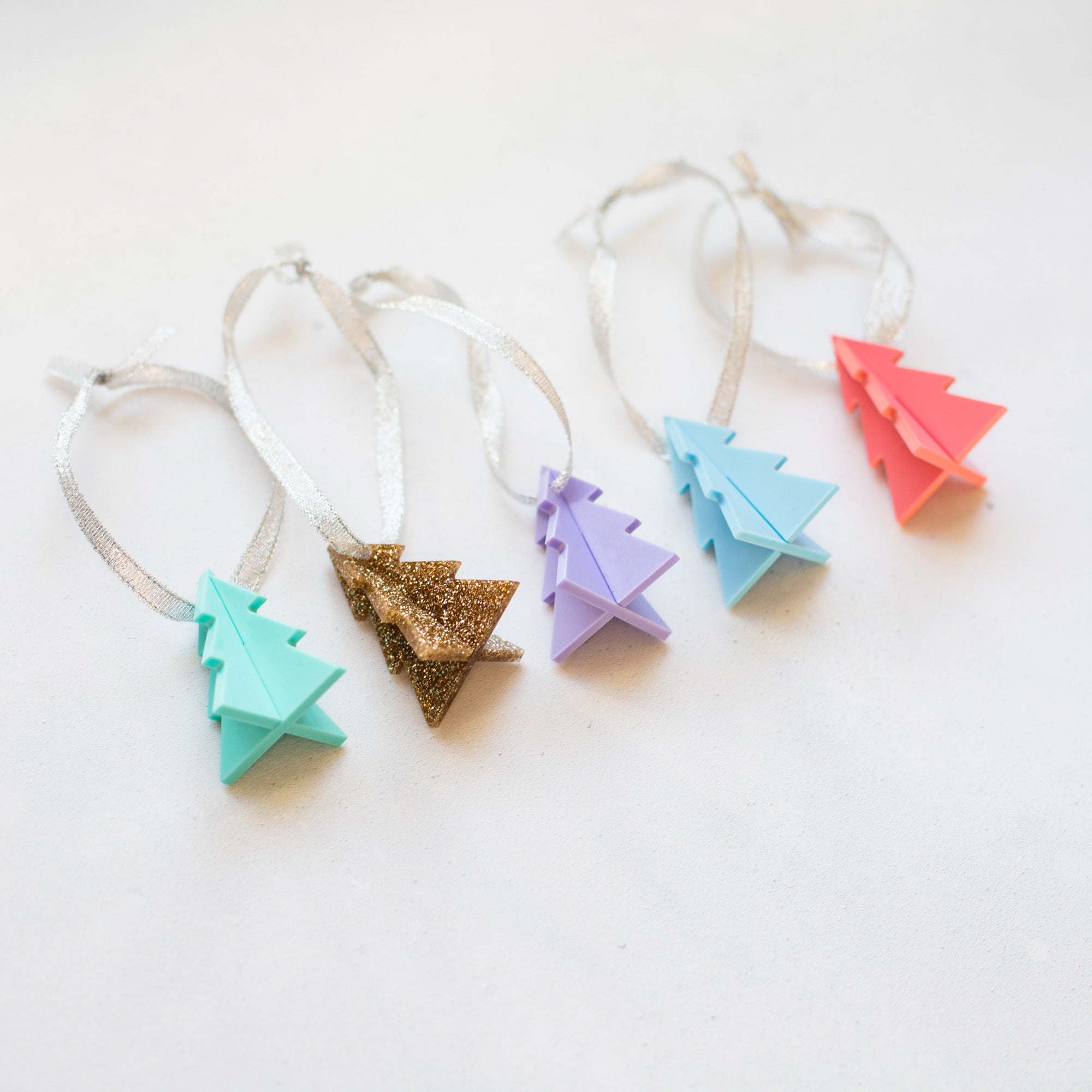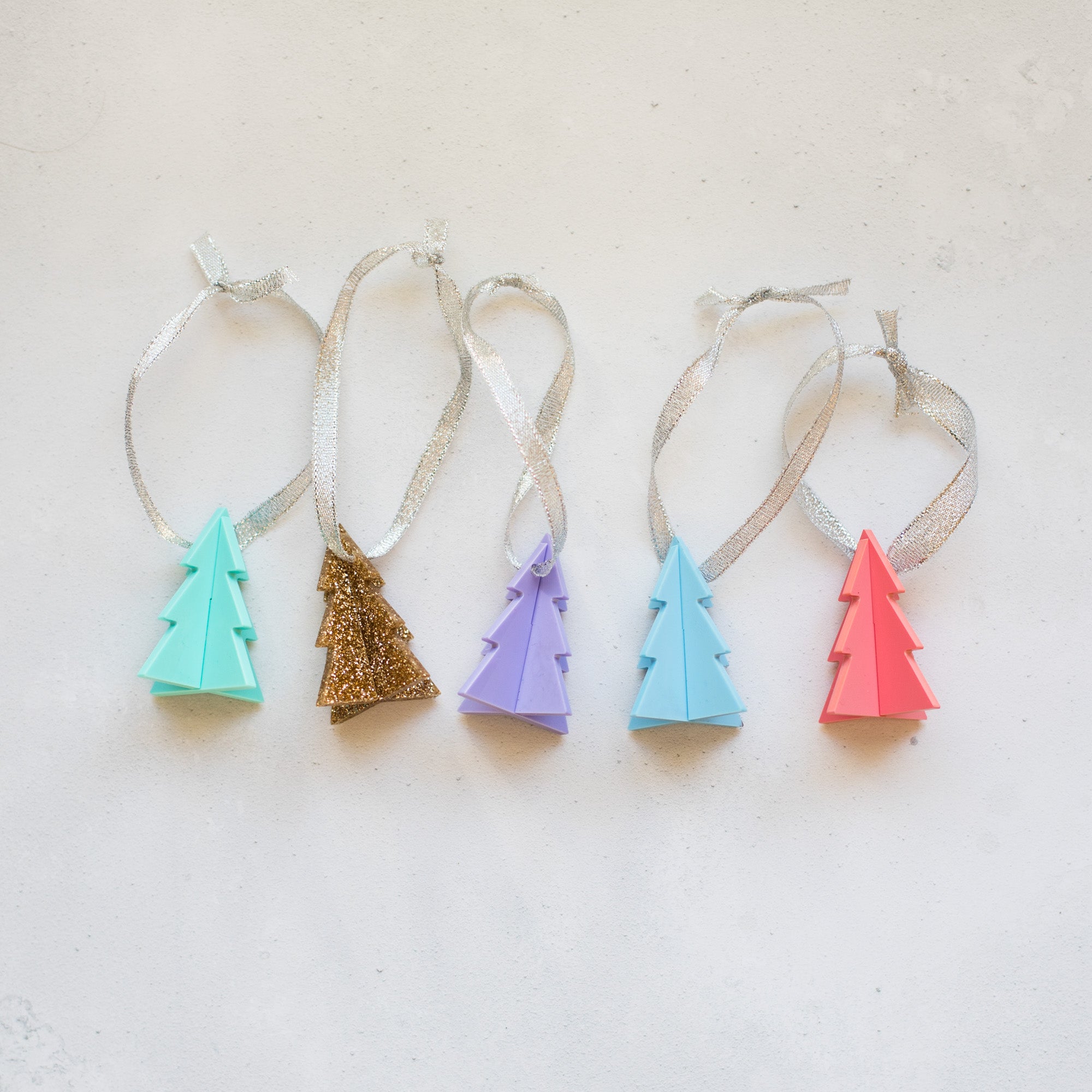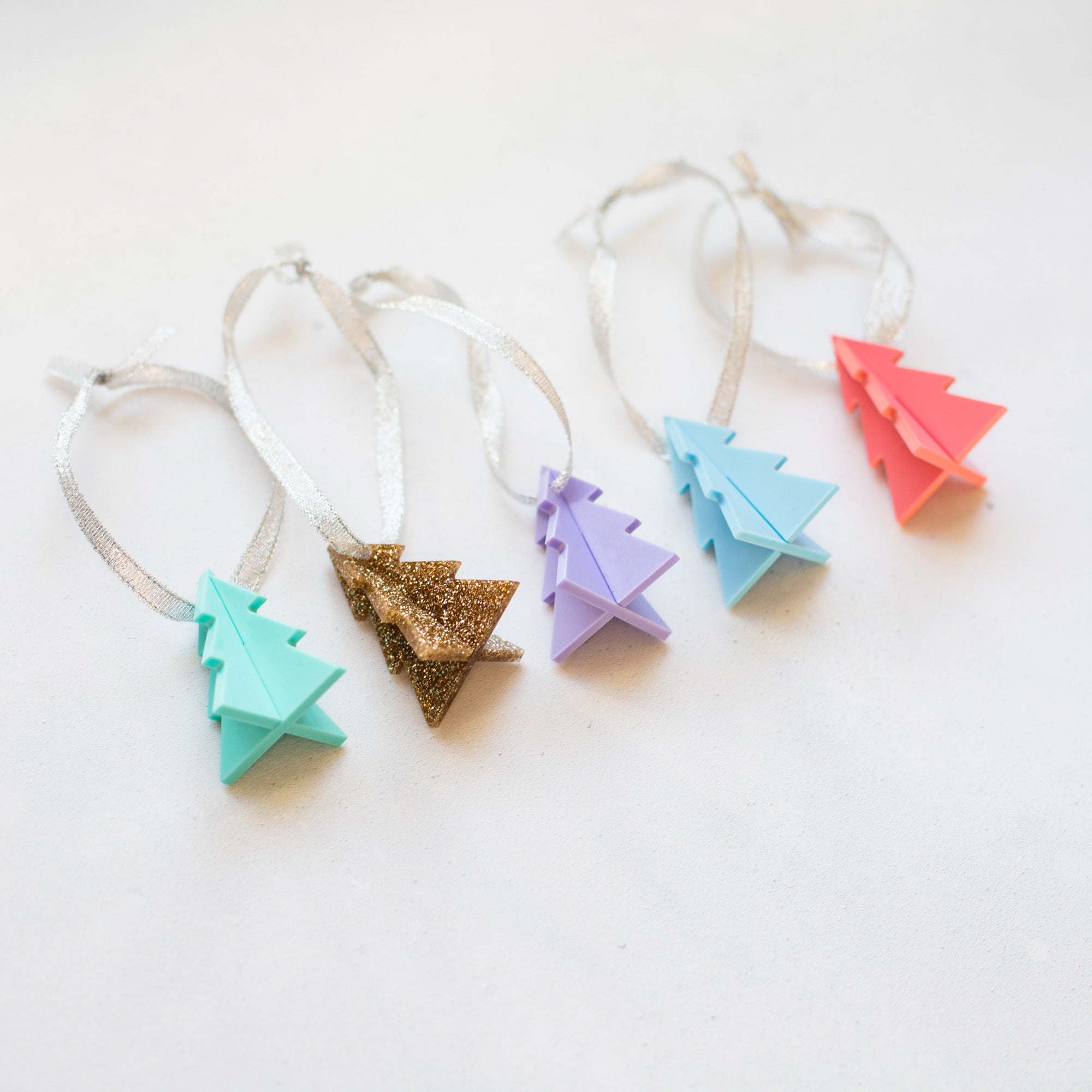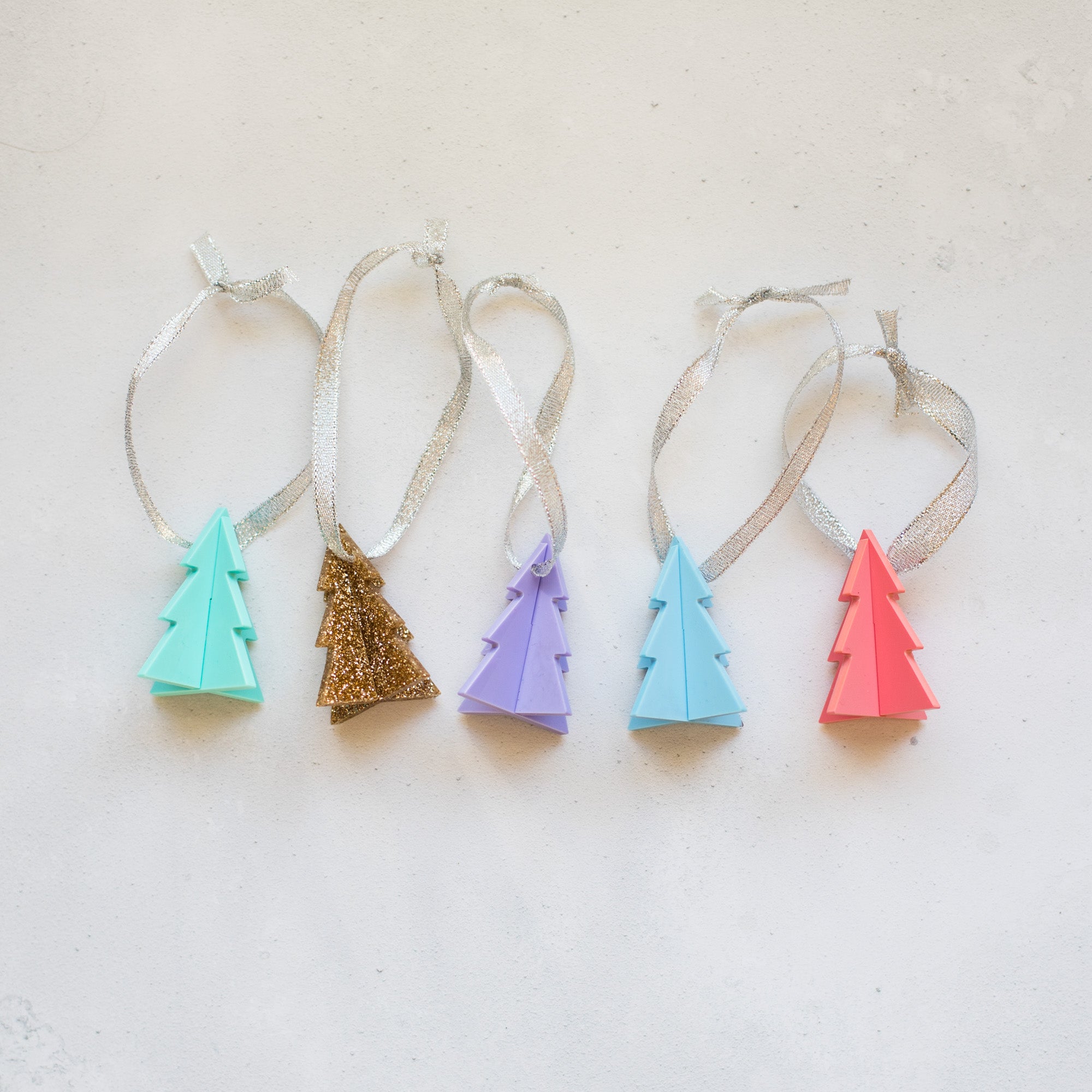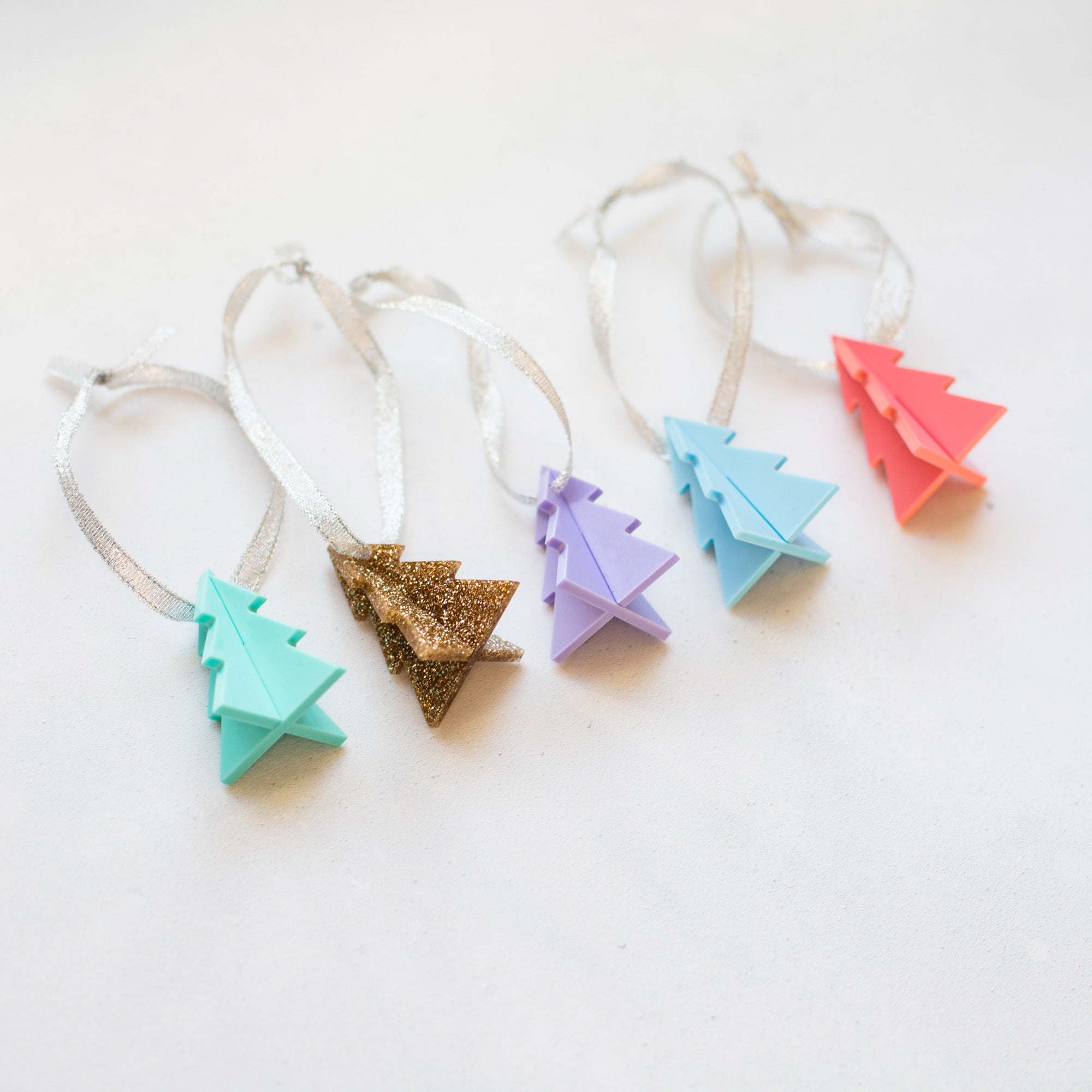 Pastel Christmas Tree Decoration
FREE SHIPPING ON UK ORDERS OVER £15
It might be a bit meta to hang Christmas trees on your Christmas tree, but we don't care!
Adorable two-part trees that join together to make a 3D festive spruce, available in sweet pastel shades & a glittery gold, strung with a piece of shiny silver ribbon for hanging.
These stand out wonderfully on a kitsch white tree, and you can remove the ribbons to display them on a shelf!
Each tree measures 5cm tall, 4cm wide.