FREE UK DELIVERY ON ORDERS OVER £20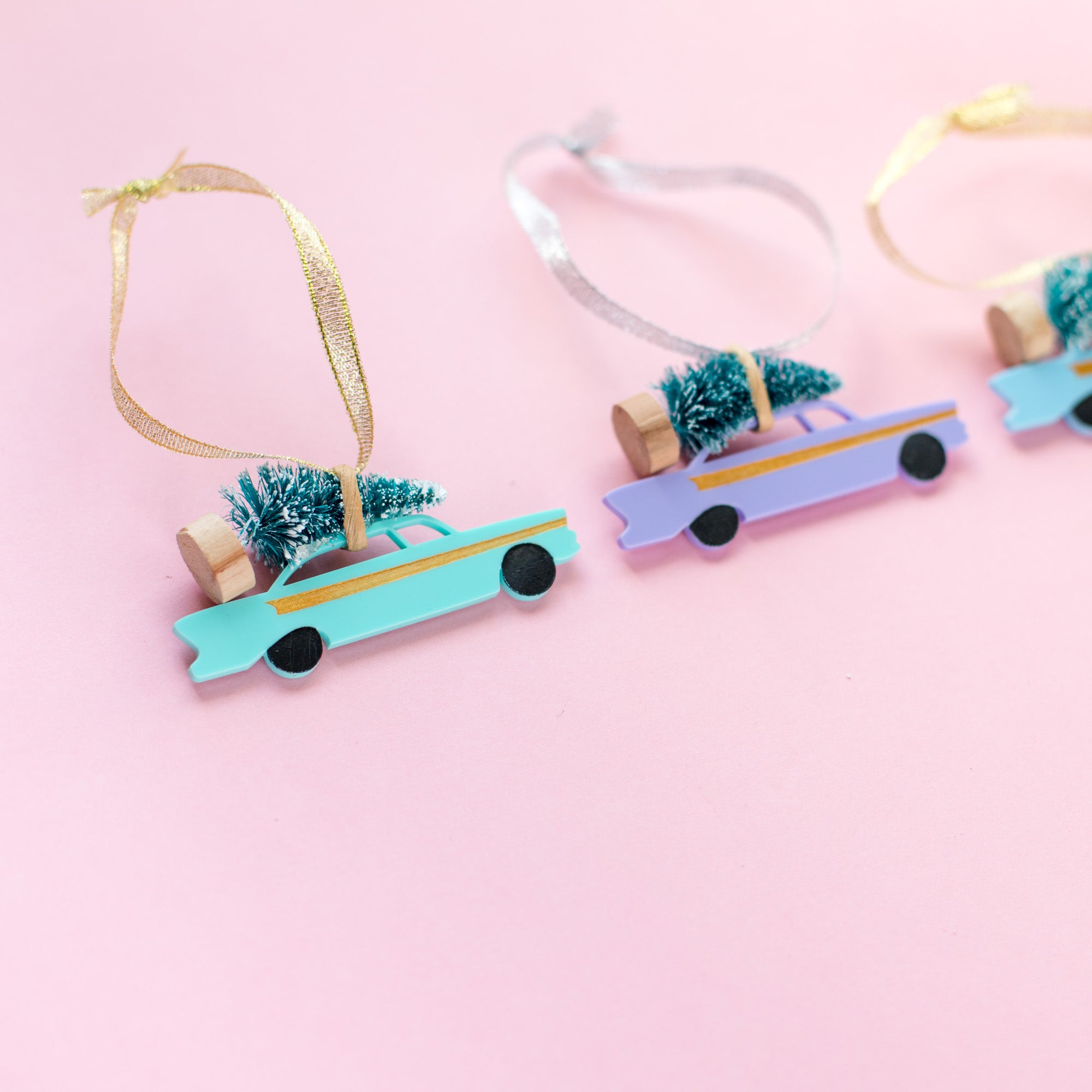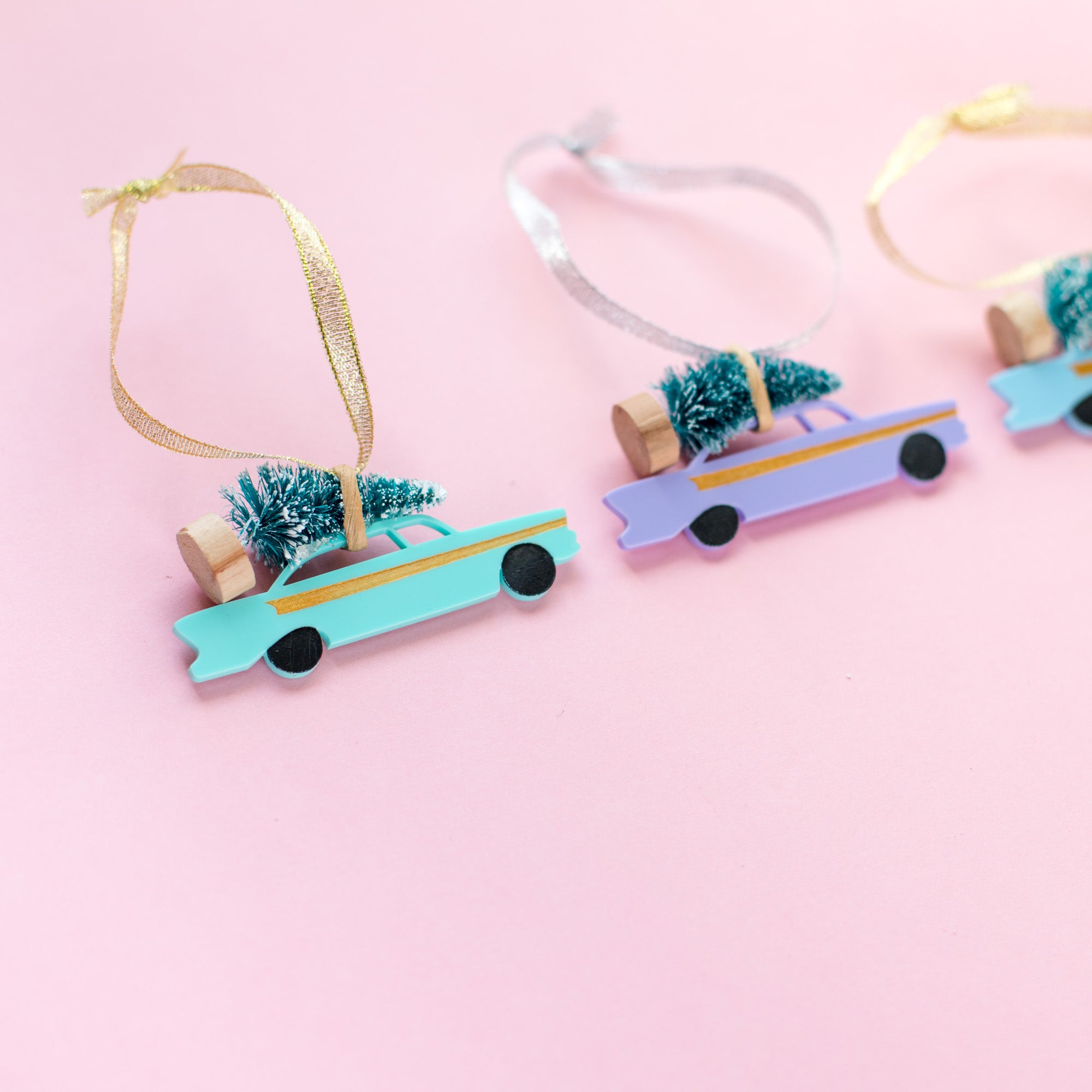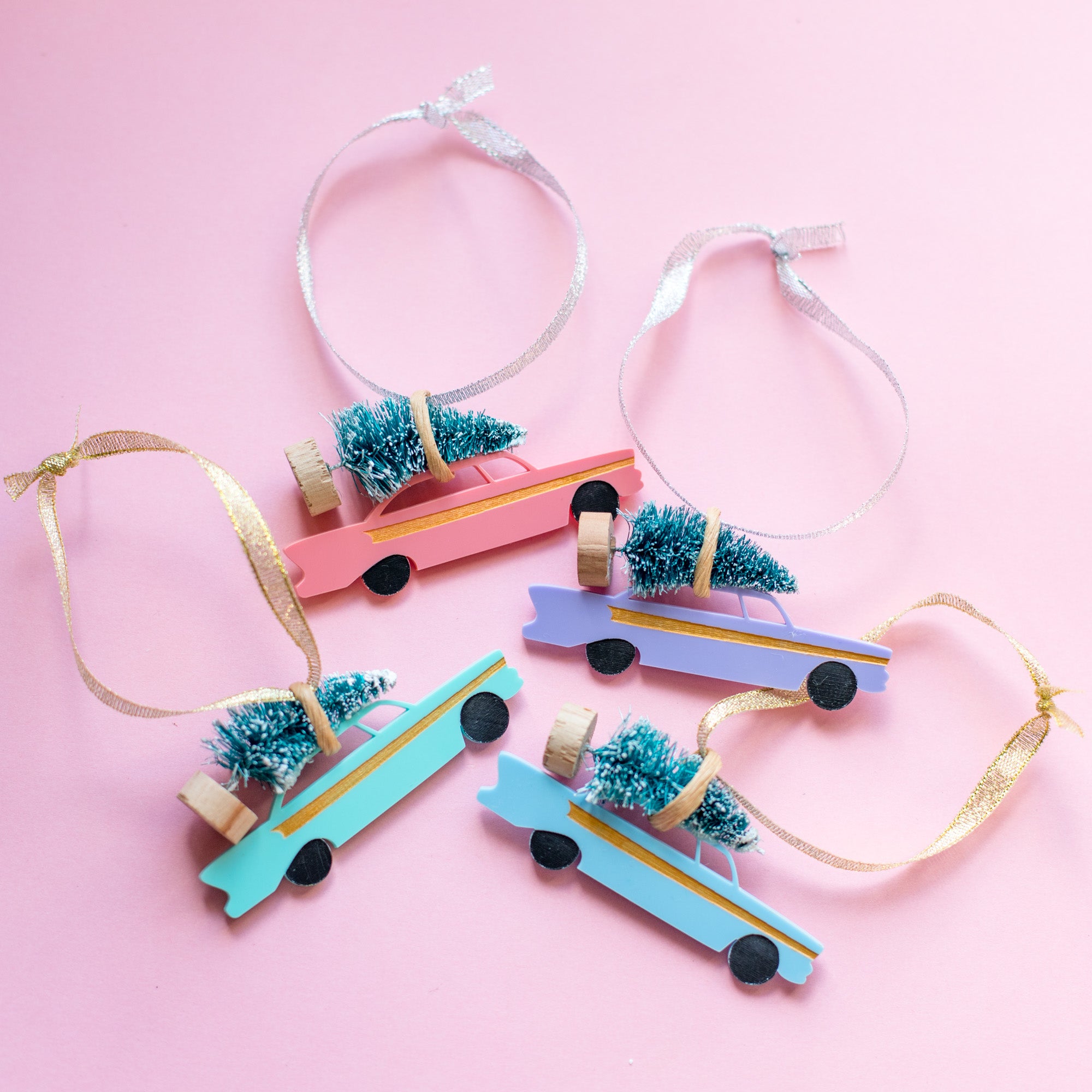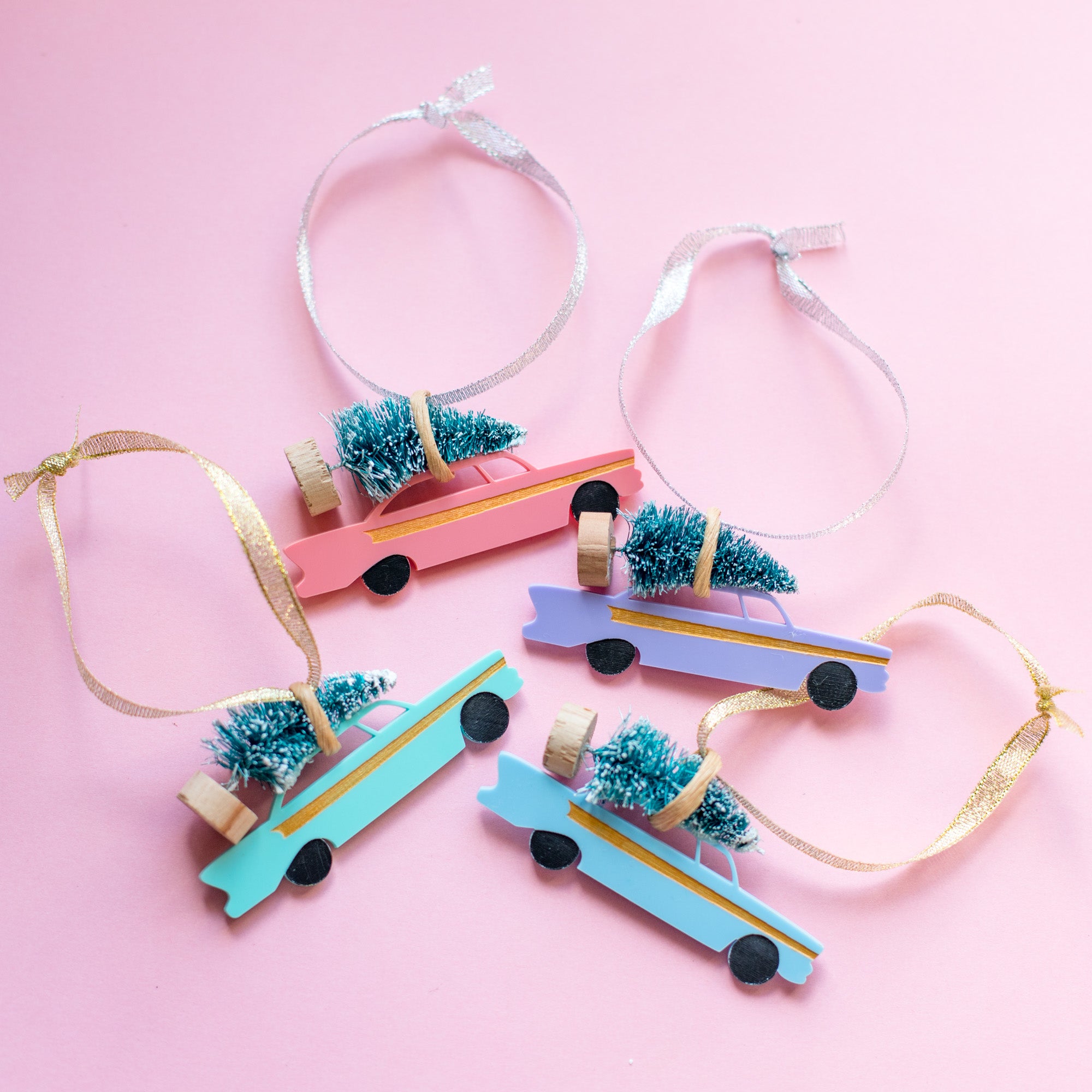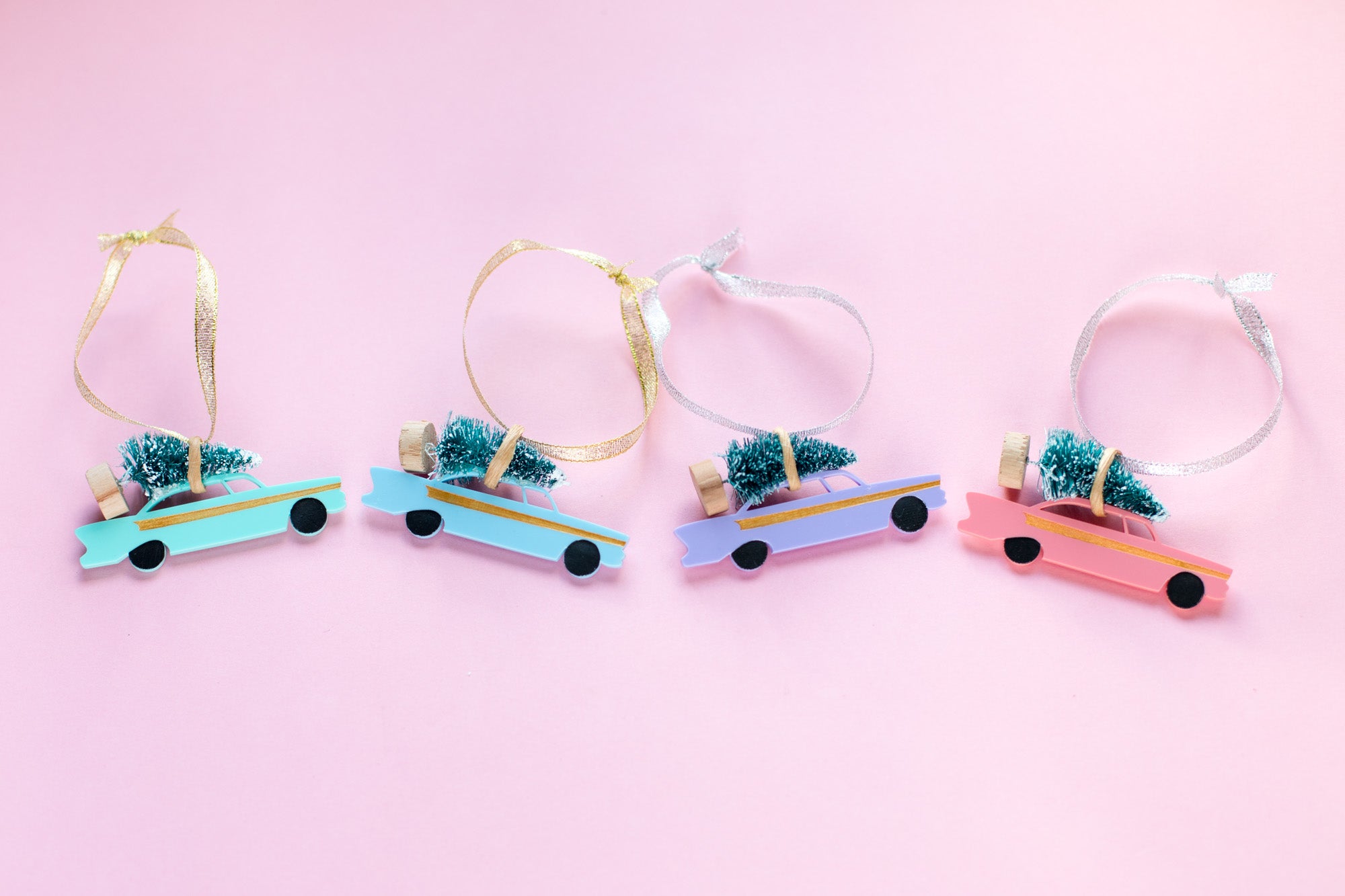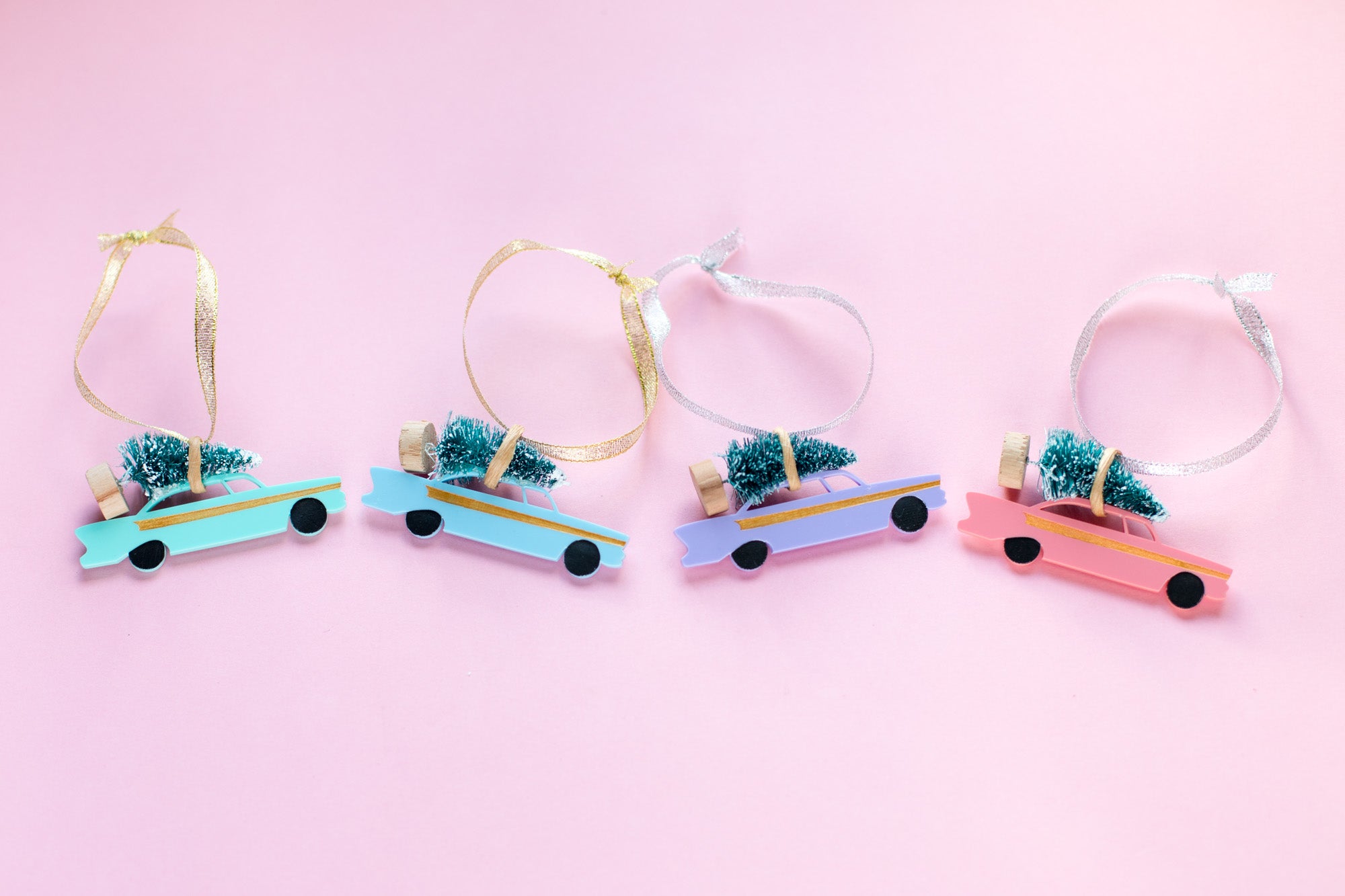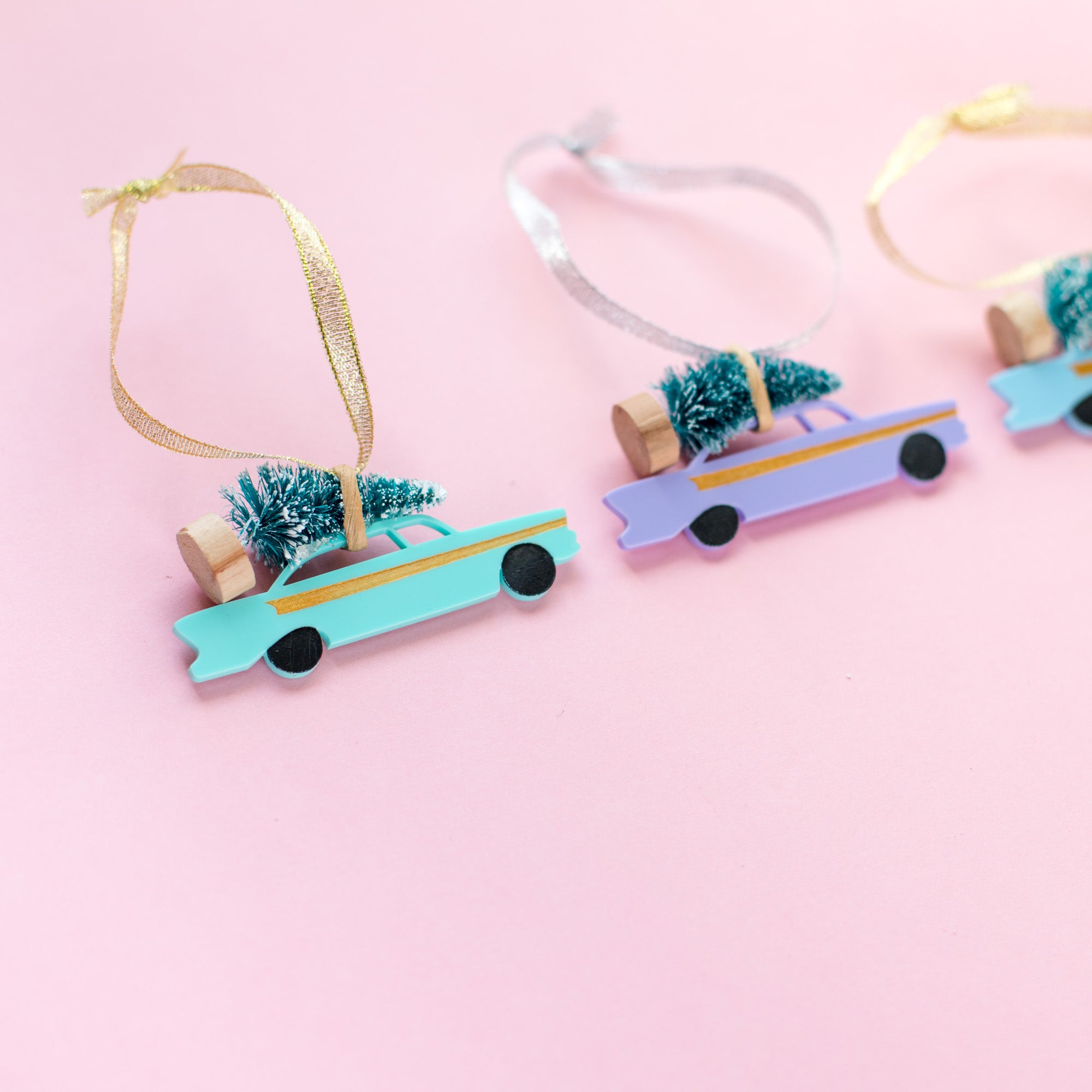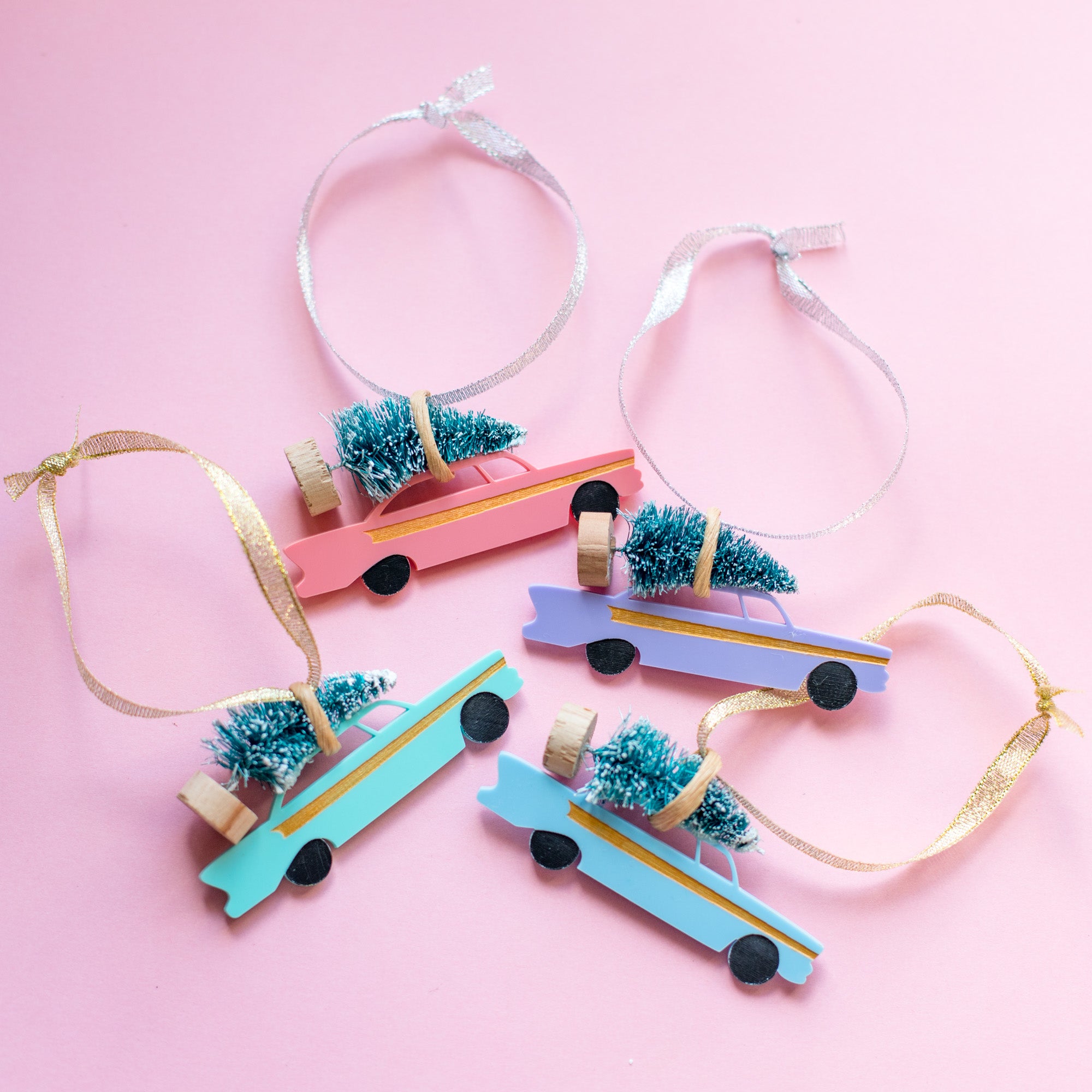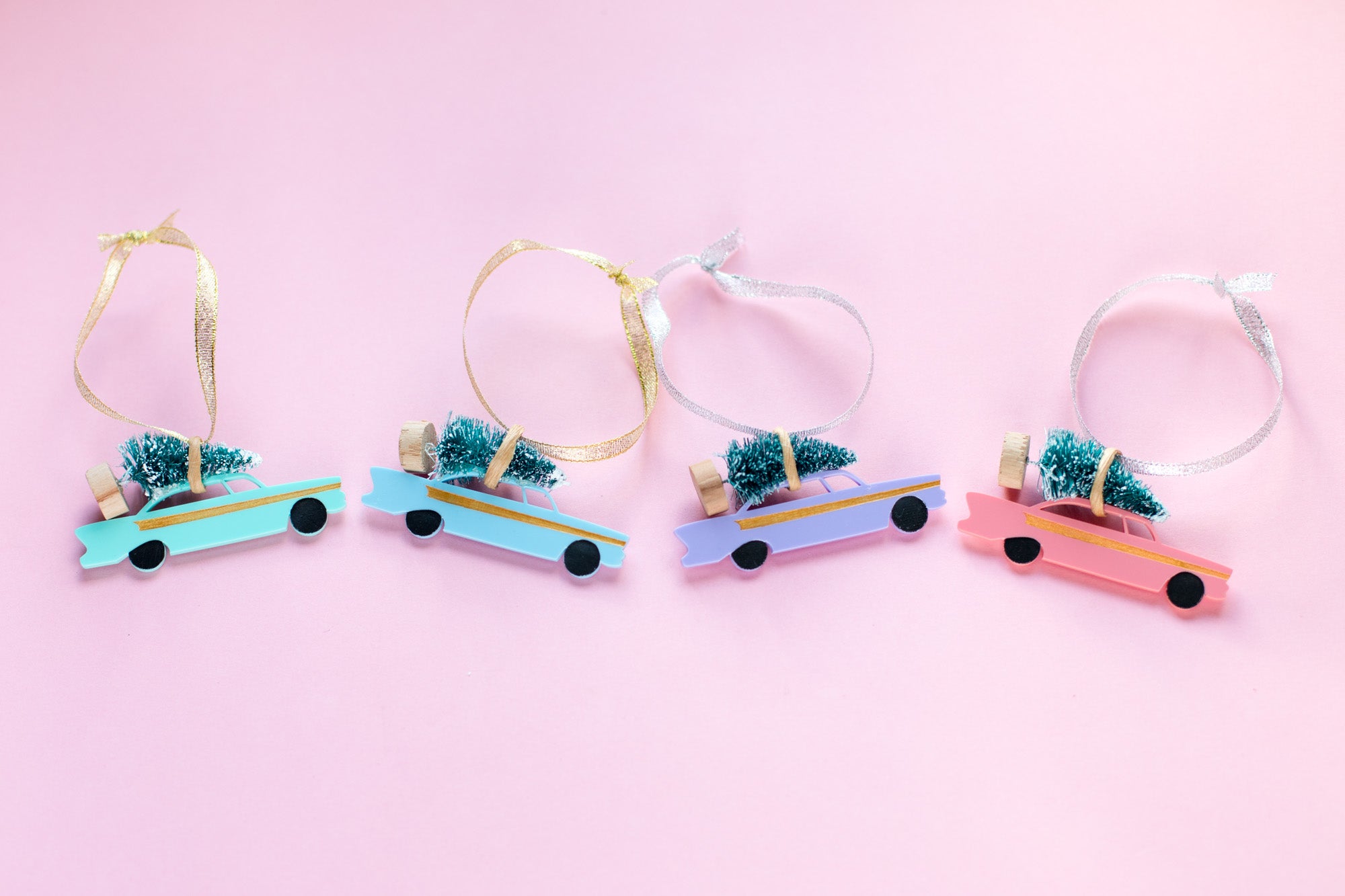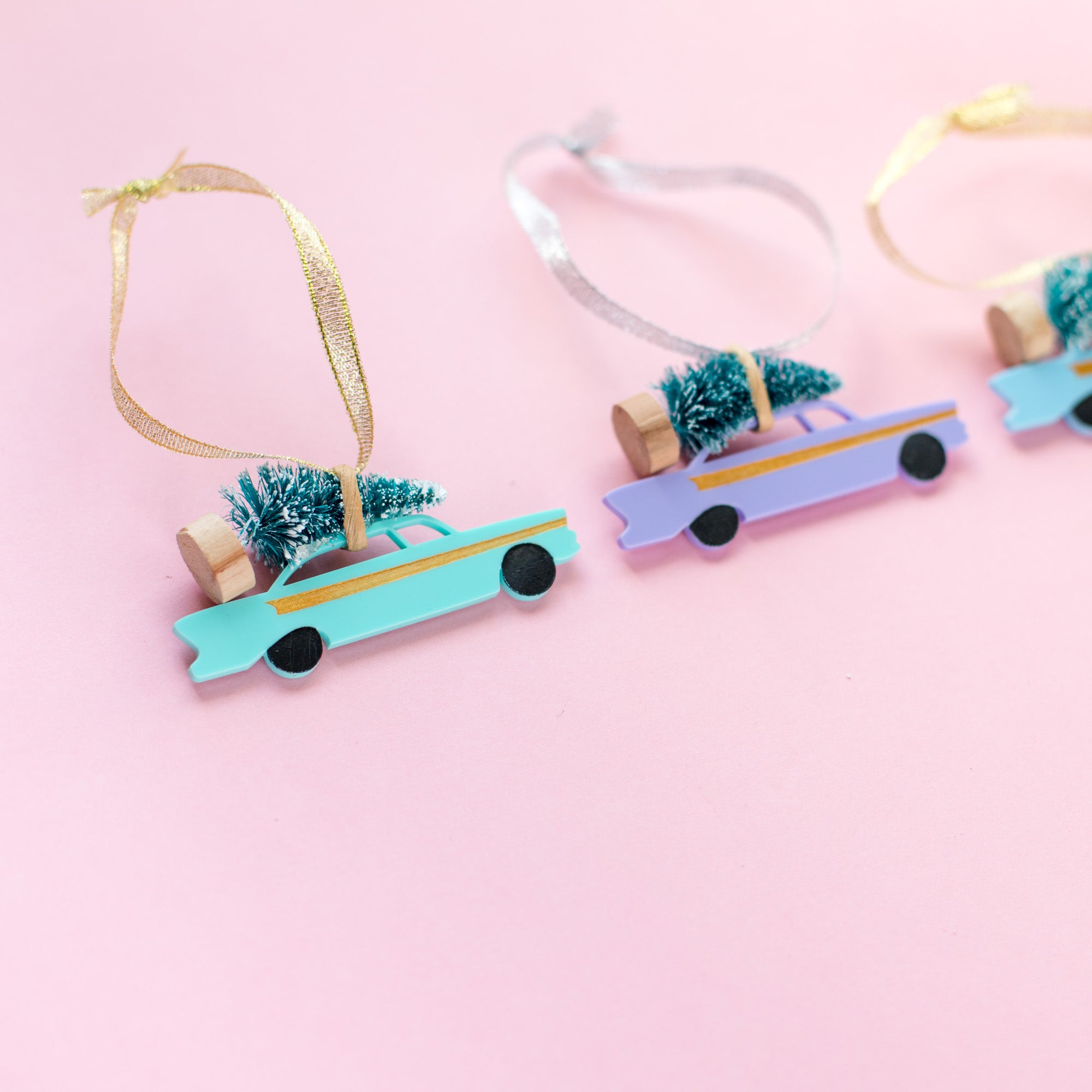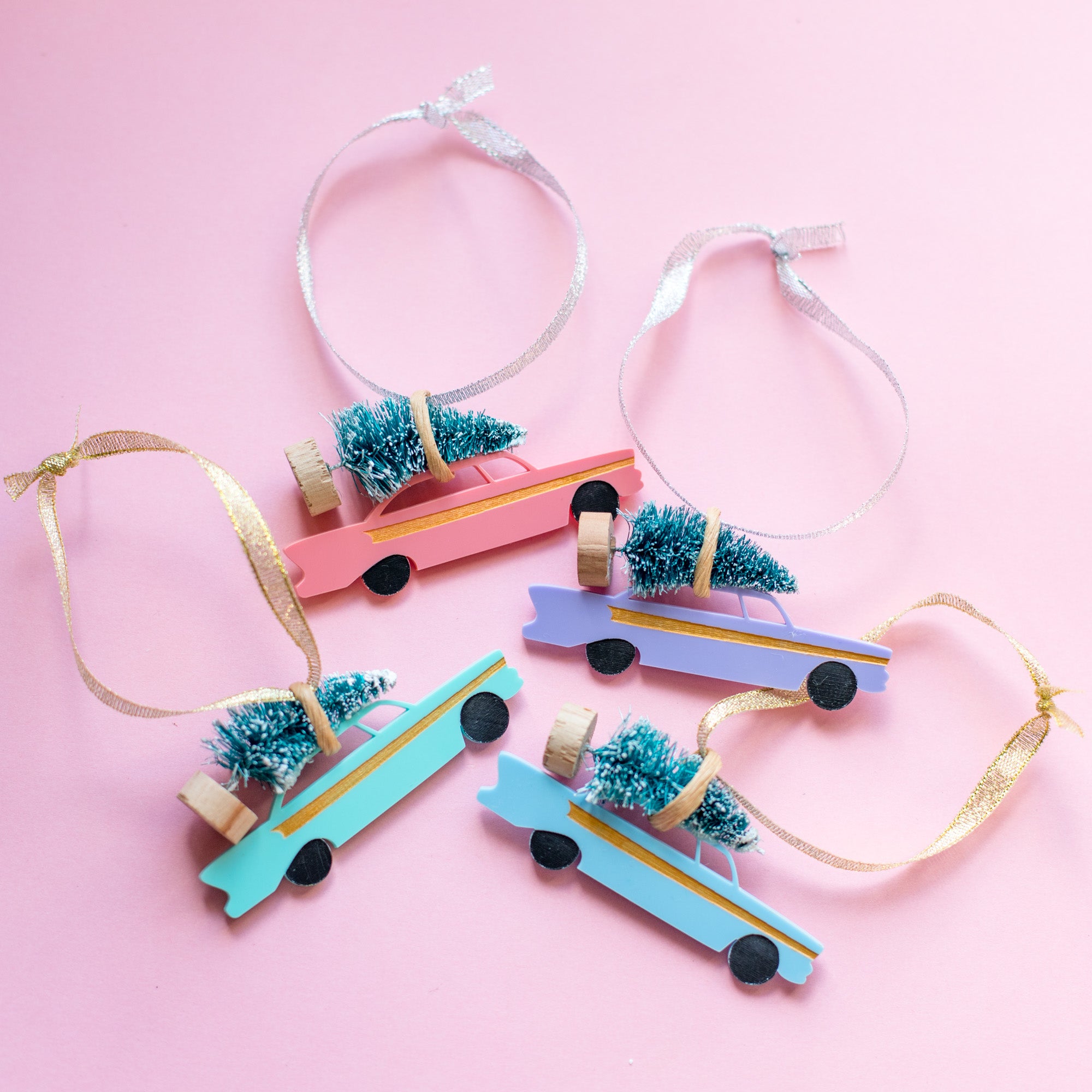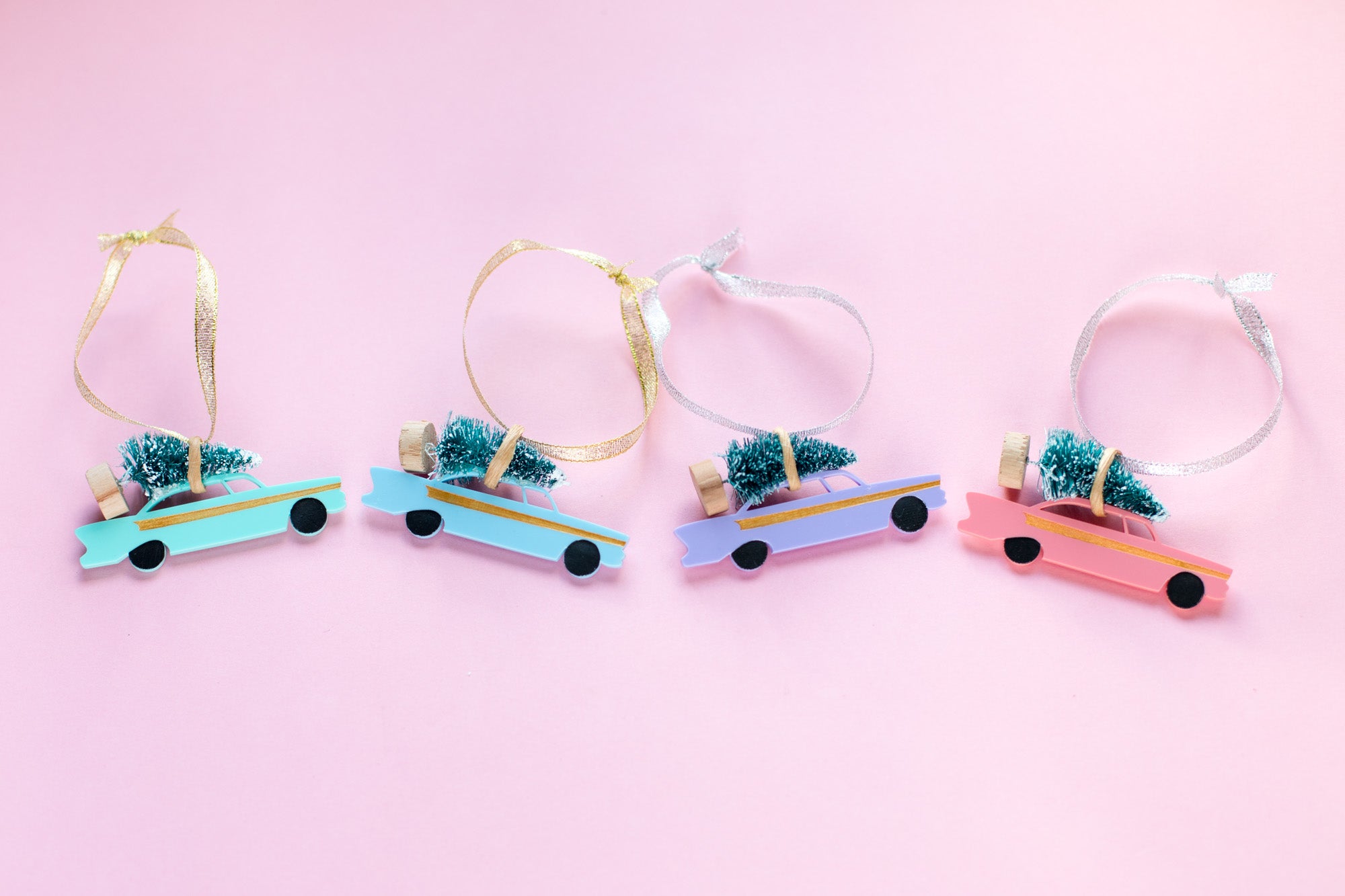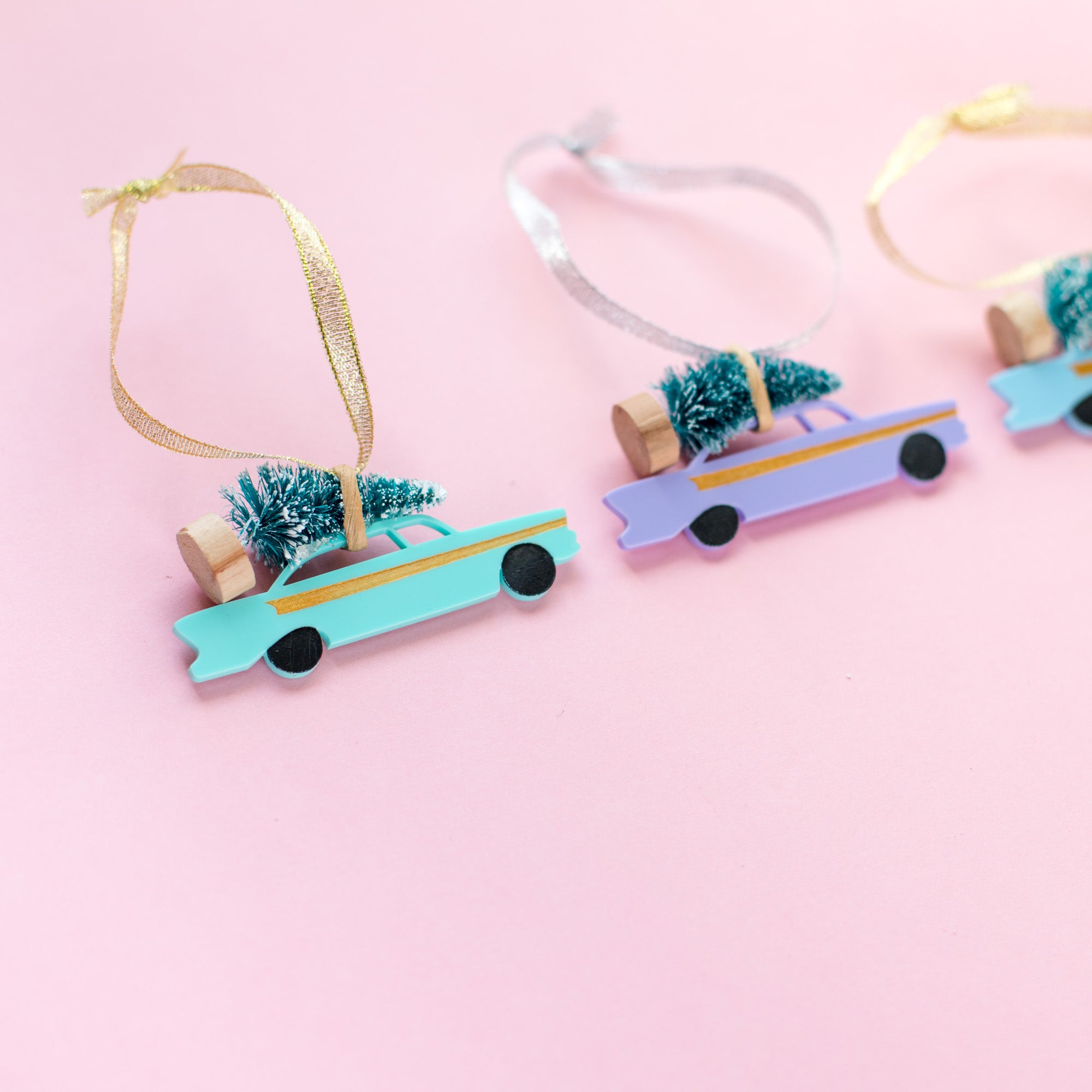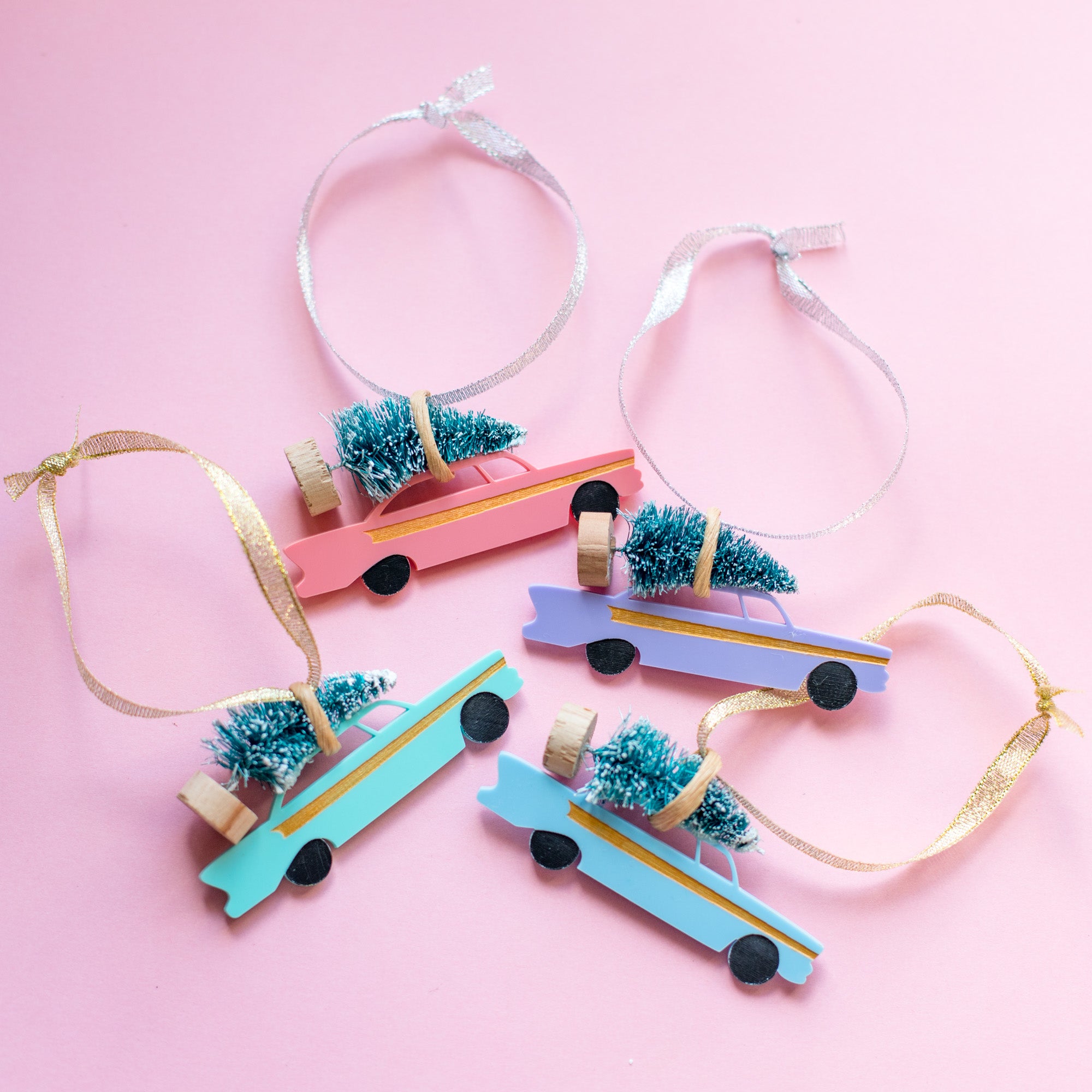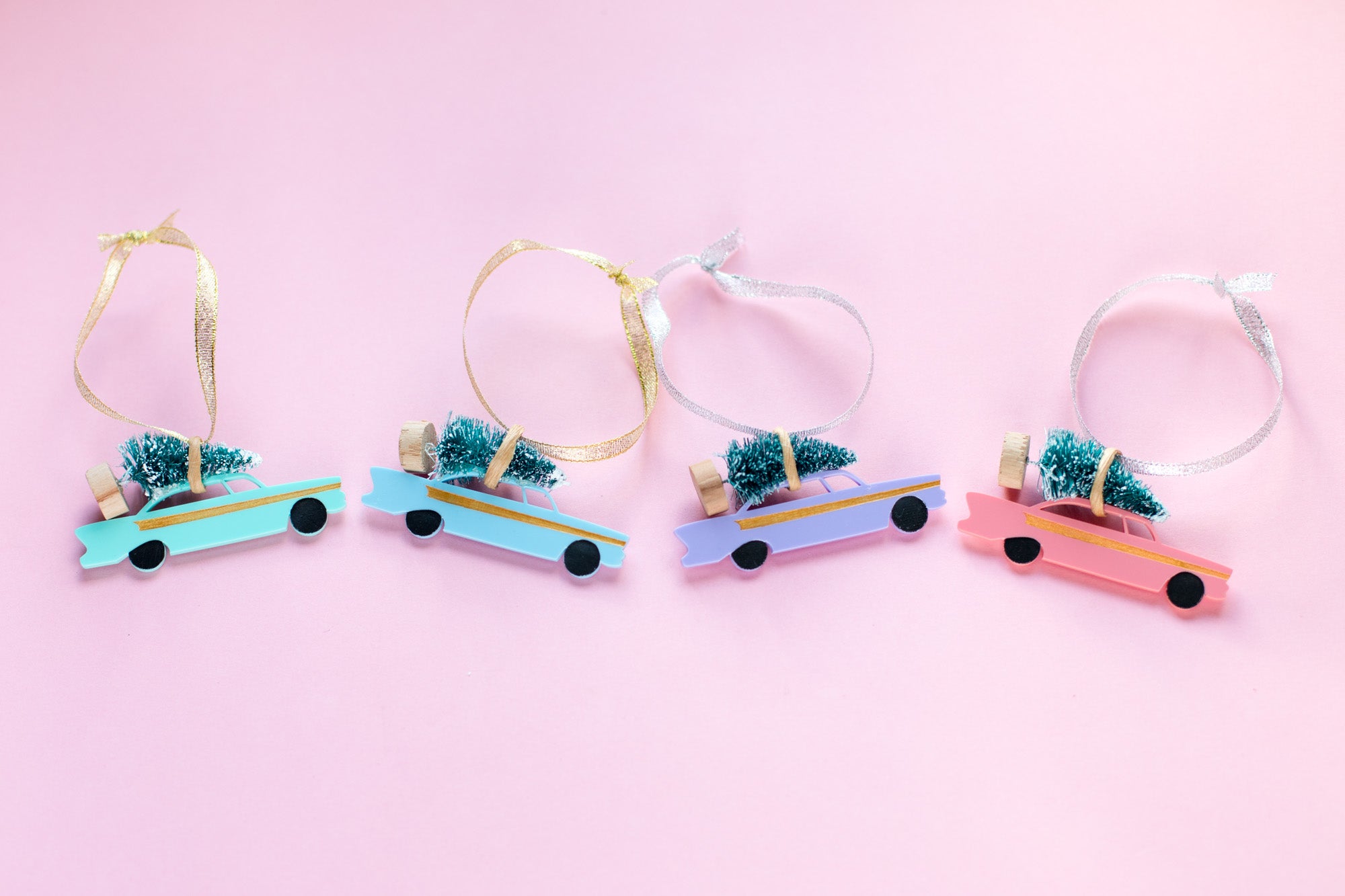 Vintage Car Christmas Decoration
FREE SHIPPING ON UK ORDERS OVER £15
Ever wondered what Christmas looked like in 1950s Palm Springs, California? Well here's a little slice of that Christmas pudding! 
A mid-century inspired car with a tiny bottle brush tree on its roof, complete with either a gold or silver ribbon (if you have a preference, let us know during checkout!). 
The cars have been laser cut and etched, then hand painted with sparkly gold trim and black wheels, before having their unique little tree added to the roof.
Each car measures approximately 8cm in length, and 3.5cm tall.
1950s Retro Fun
Loved these vintage car decorations as soon as I saw them.. and very happy now to have two of them ready for next Christmas! A little bit of original fun funky retro kitsch to brighten up our beautiful white tree.. Beautifully made, very well packaged and fast delivery - thanks Kim! :-) x