FREE UK DELIVERY ON ORDERS OVER £20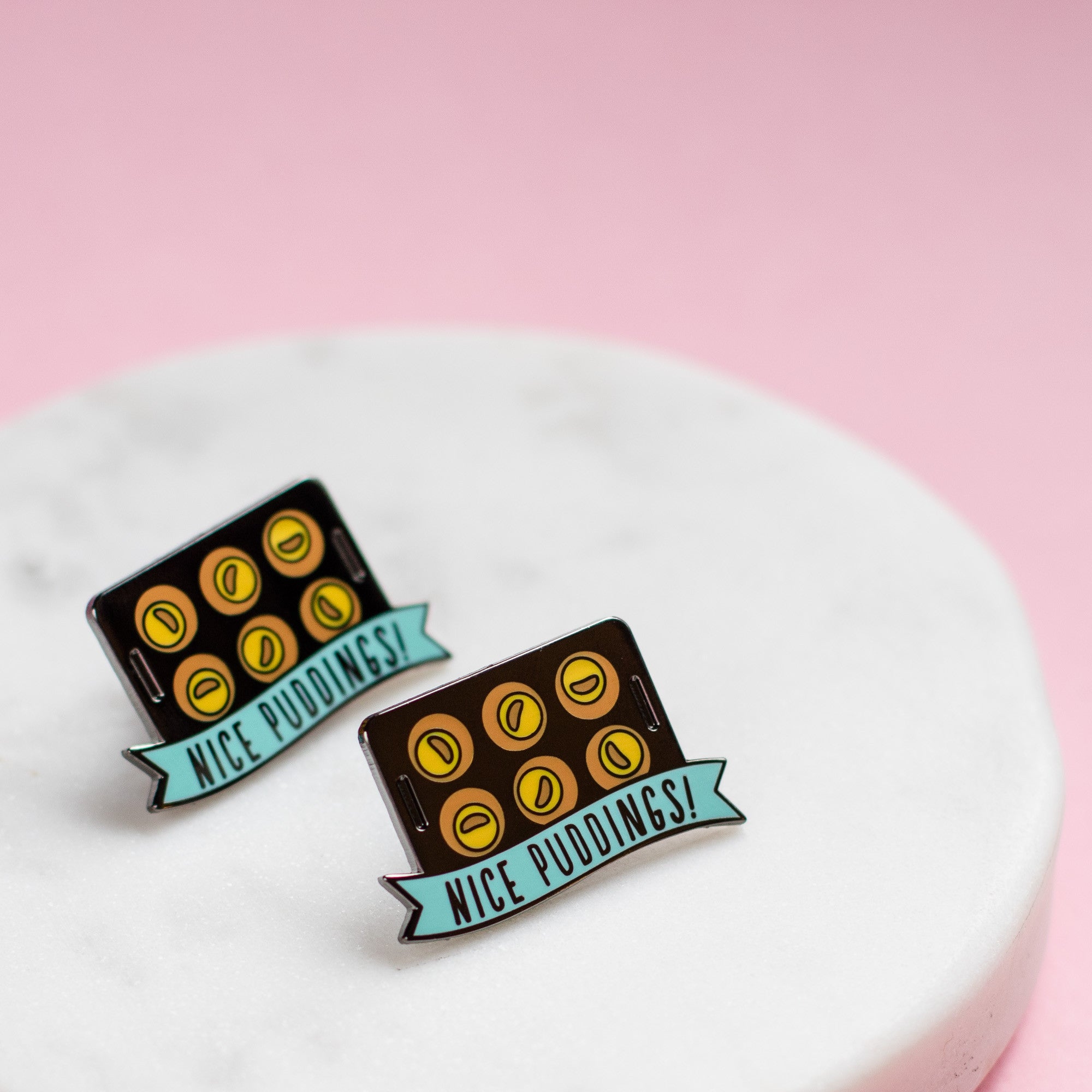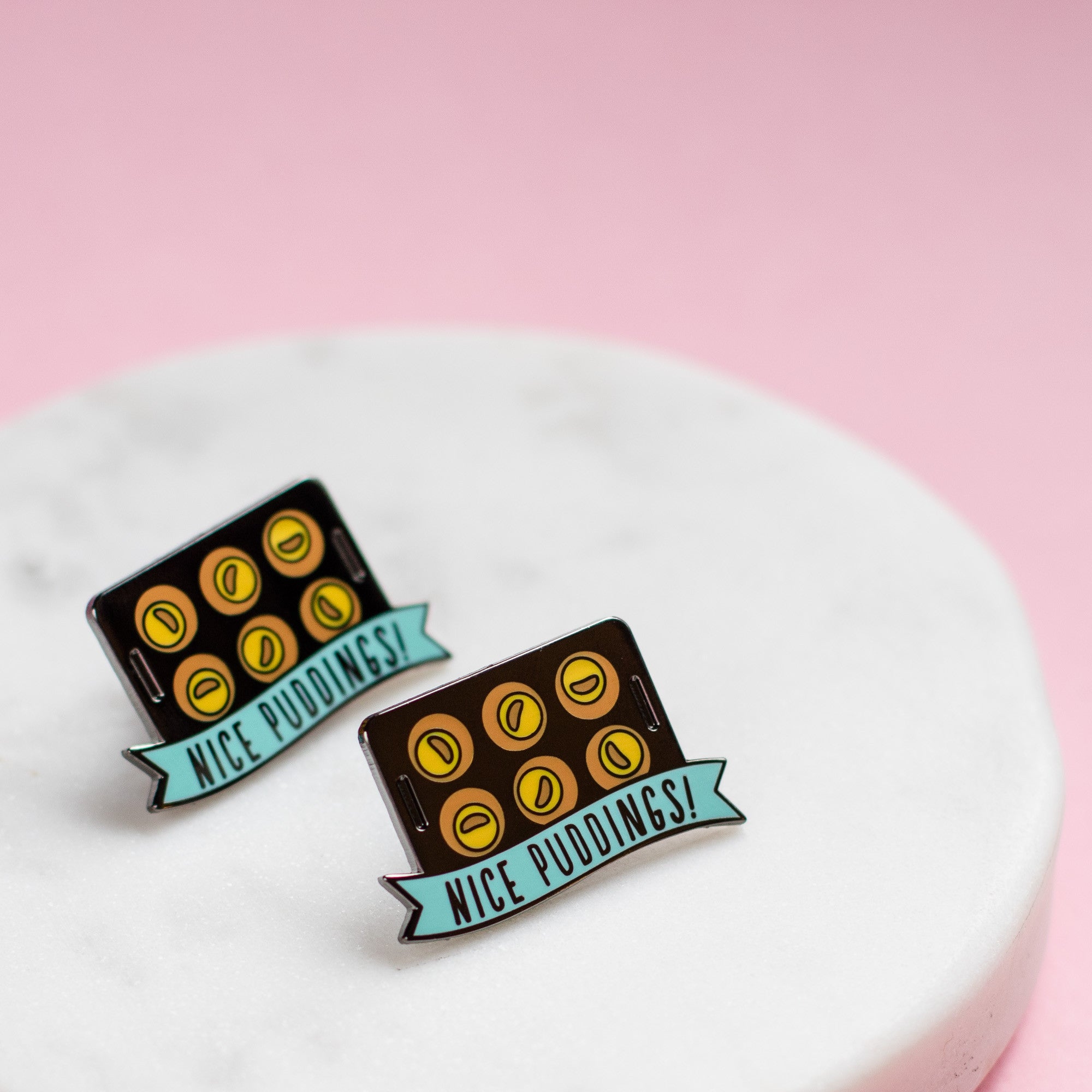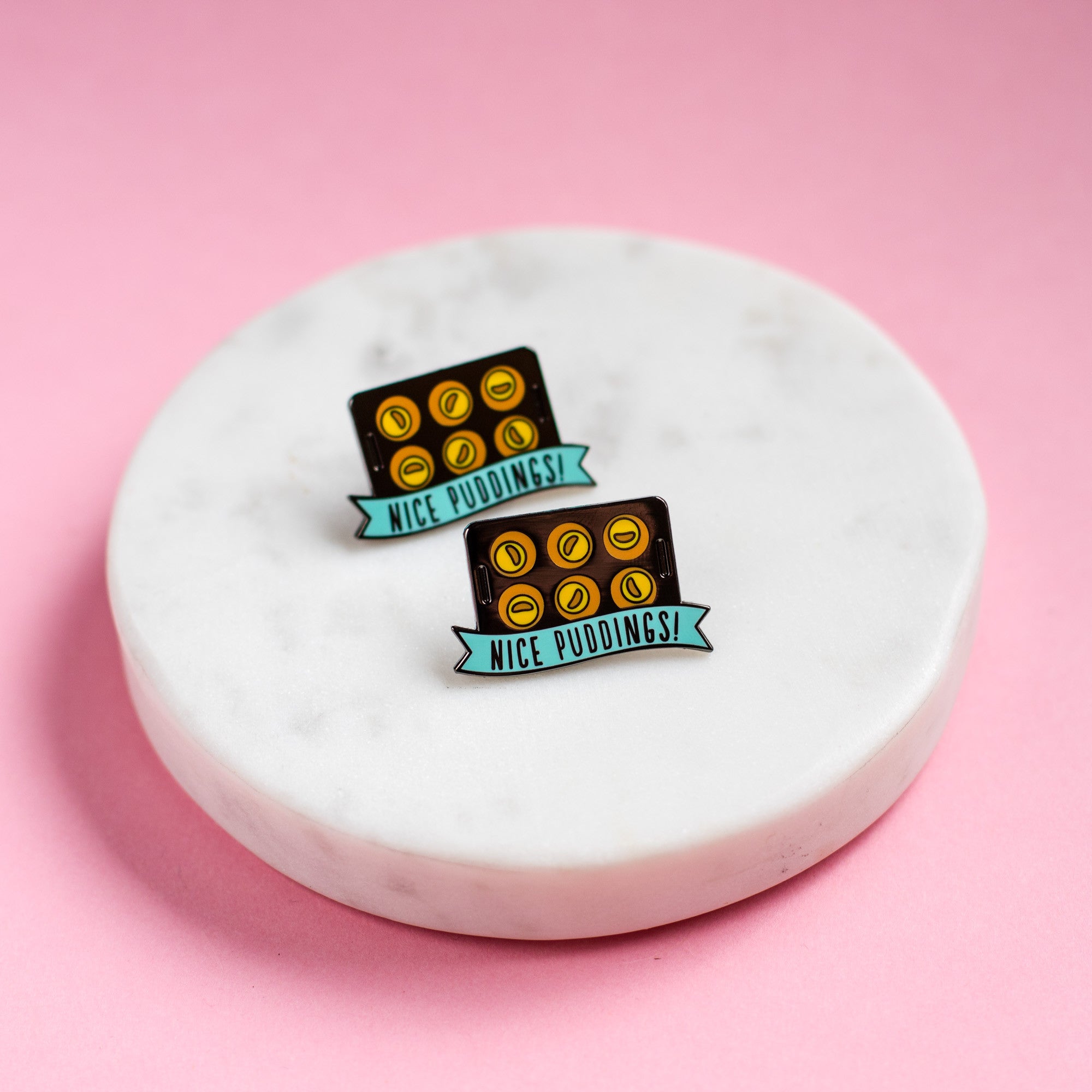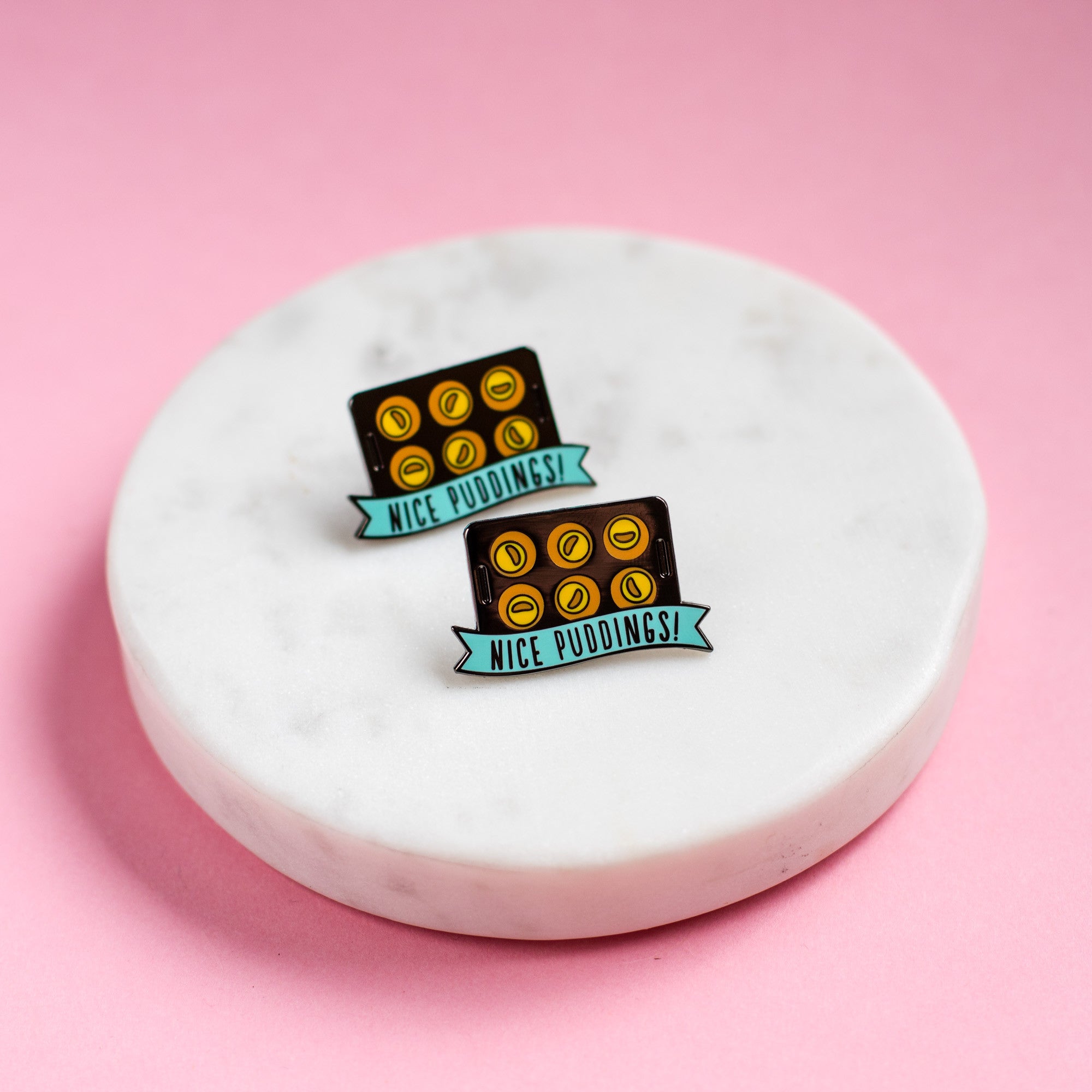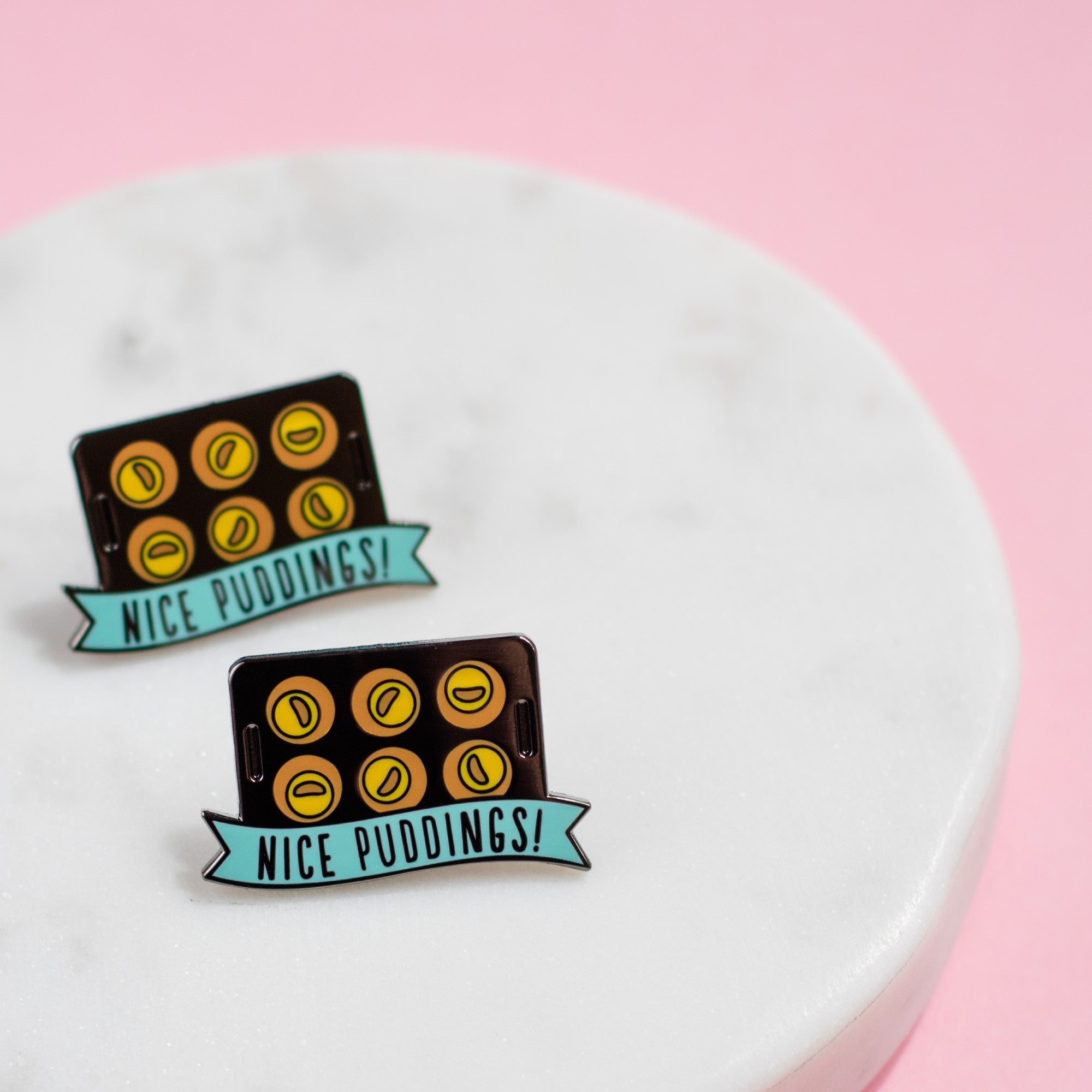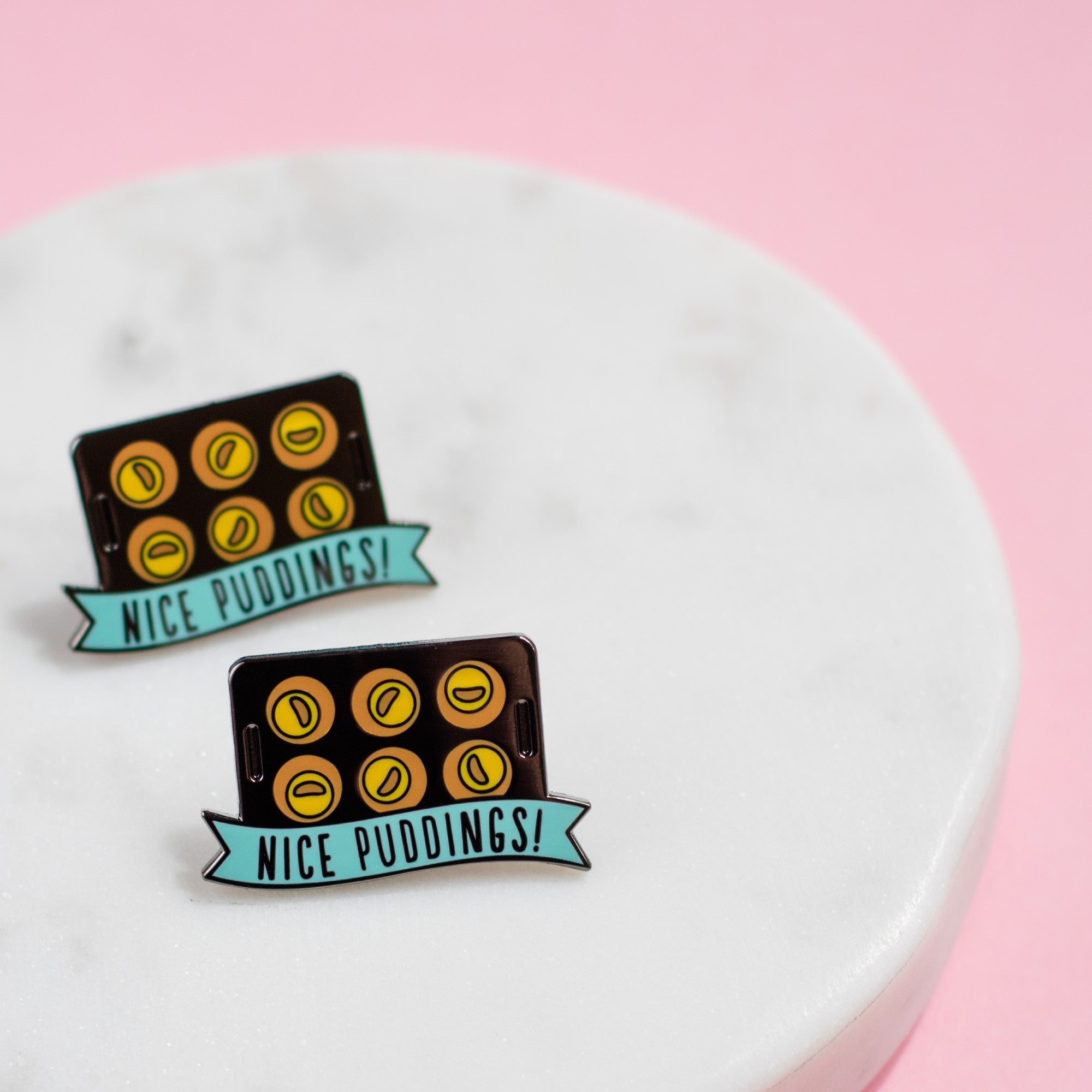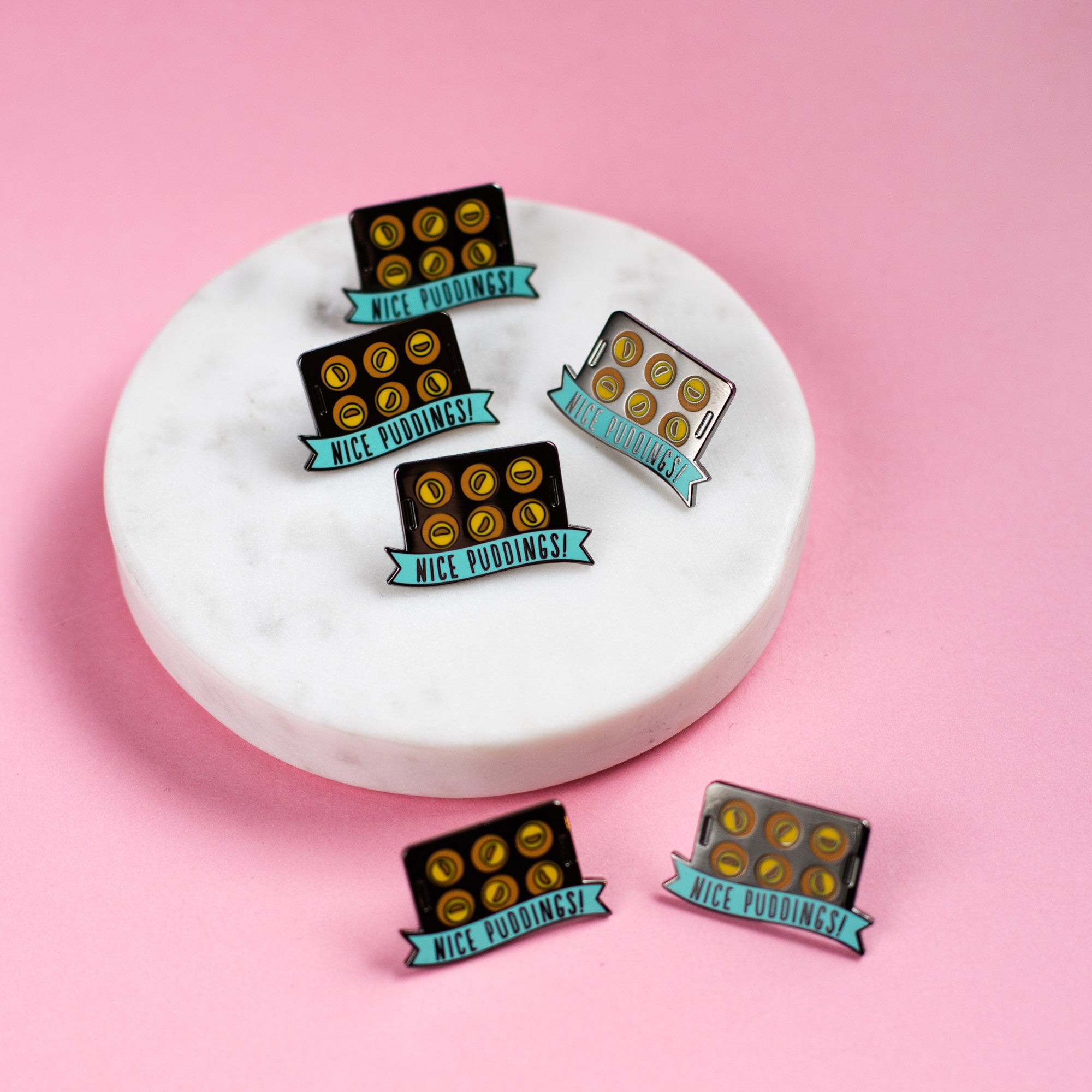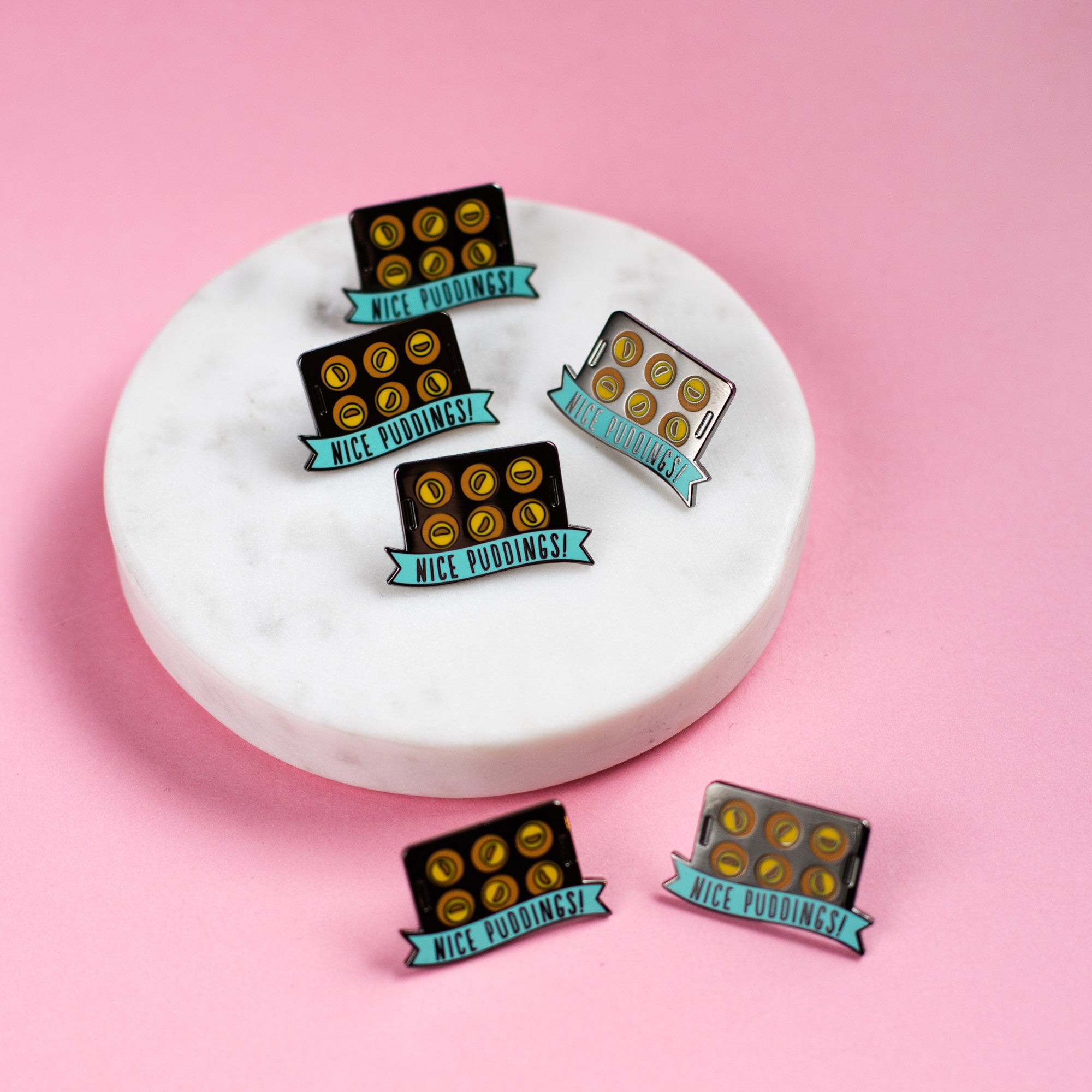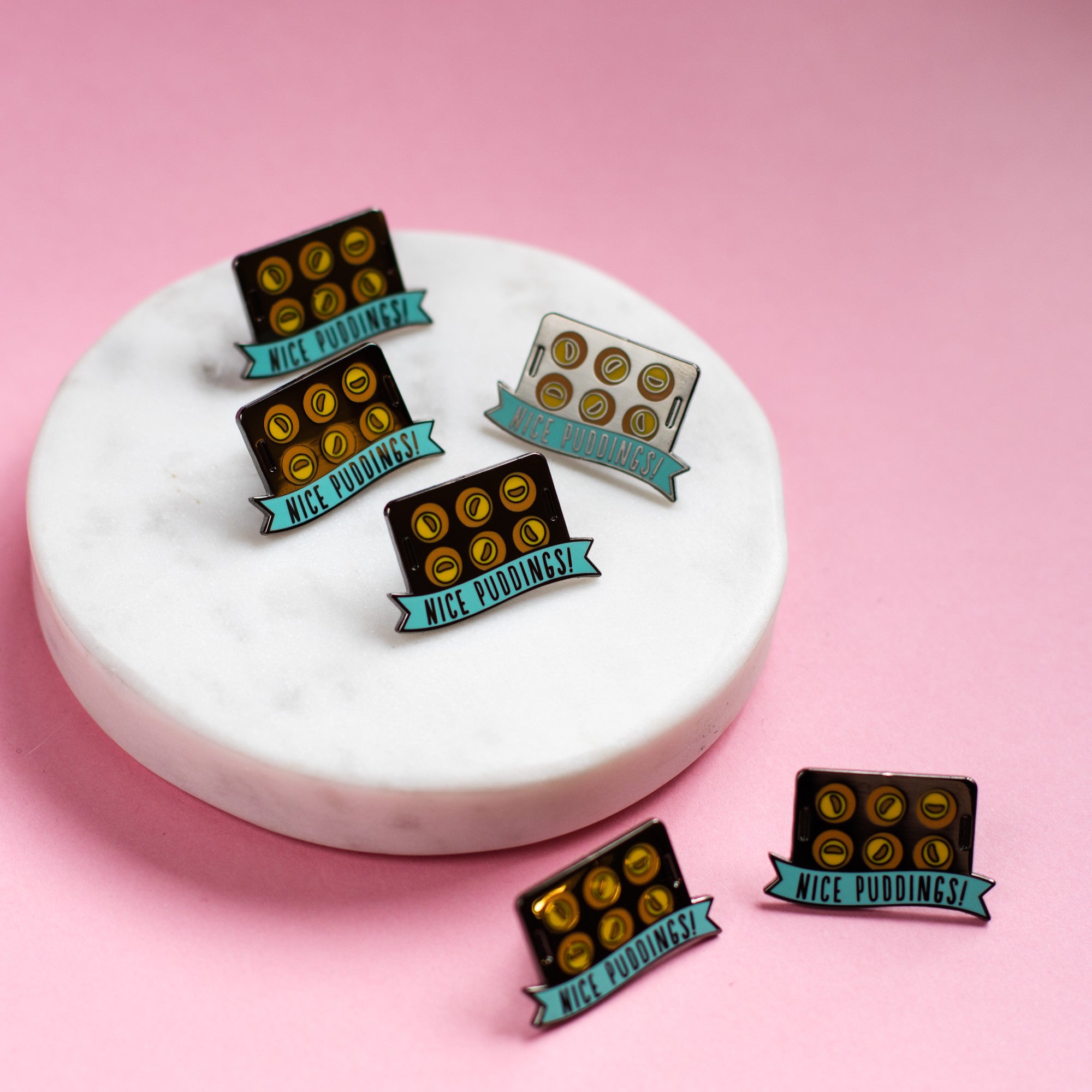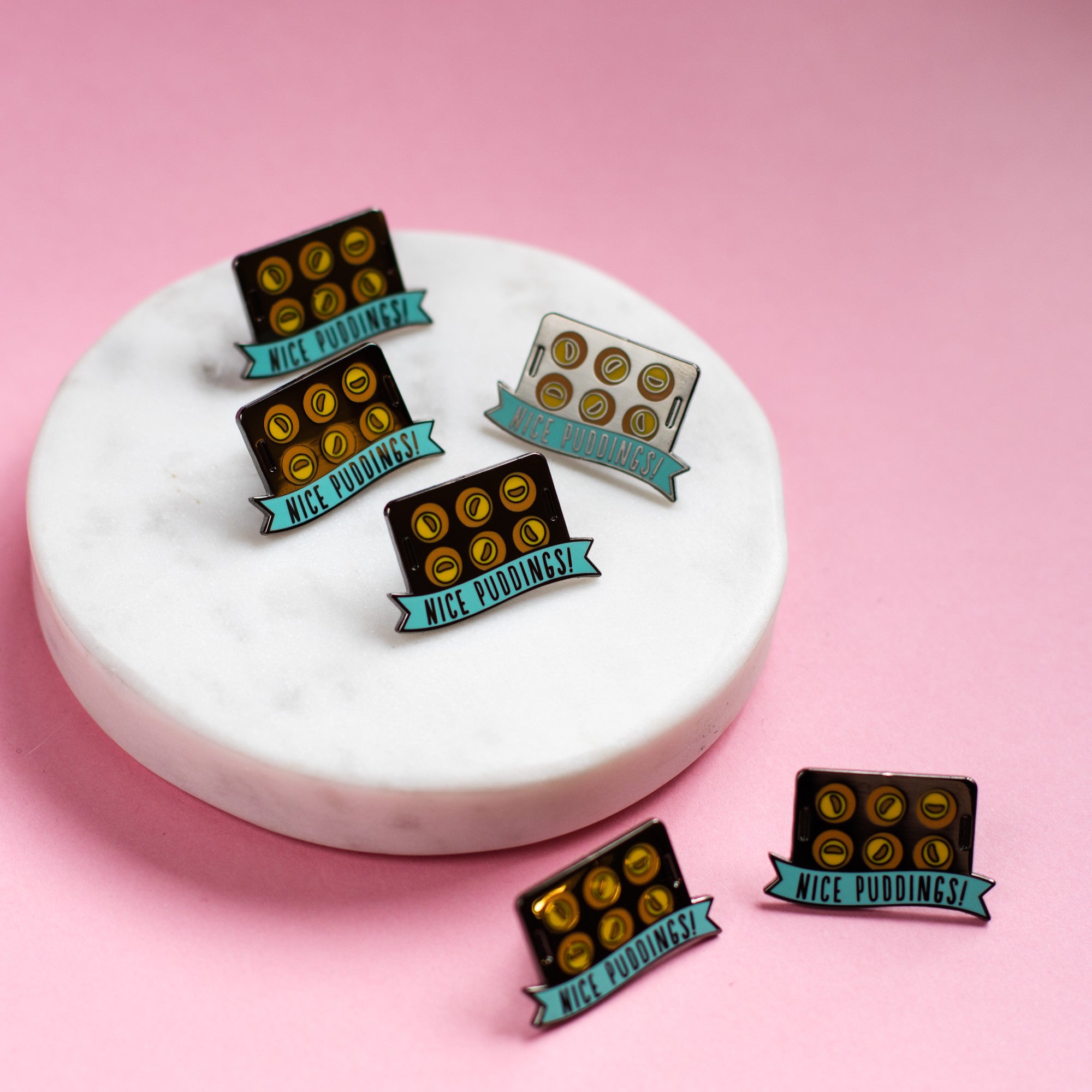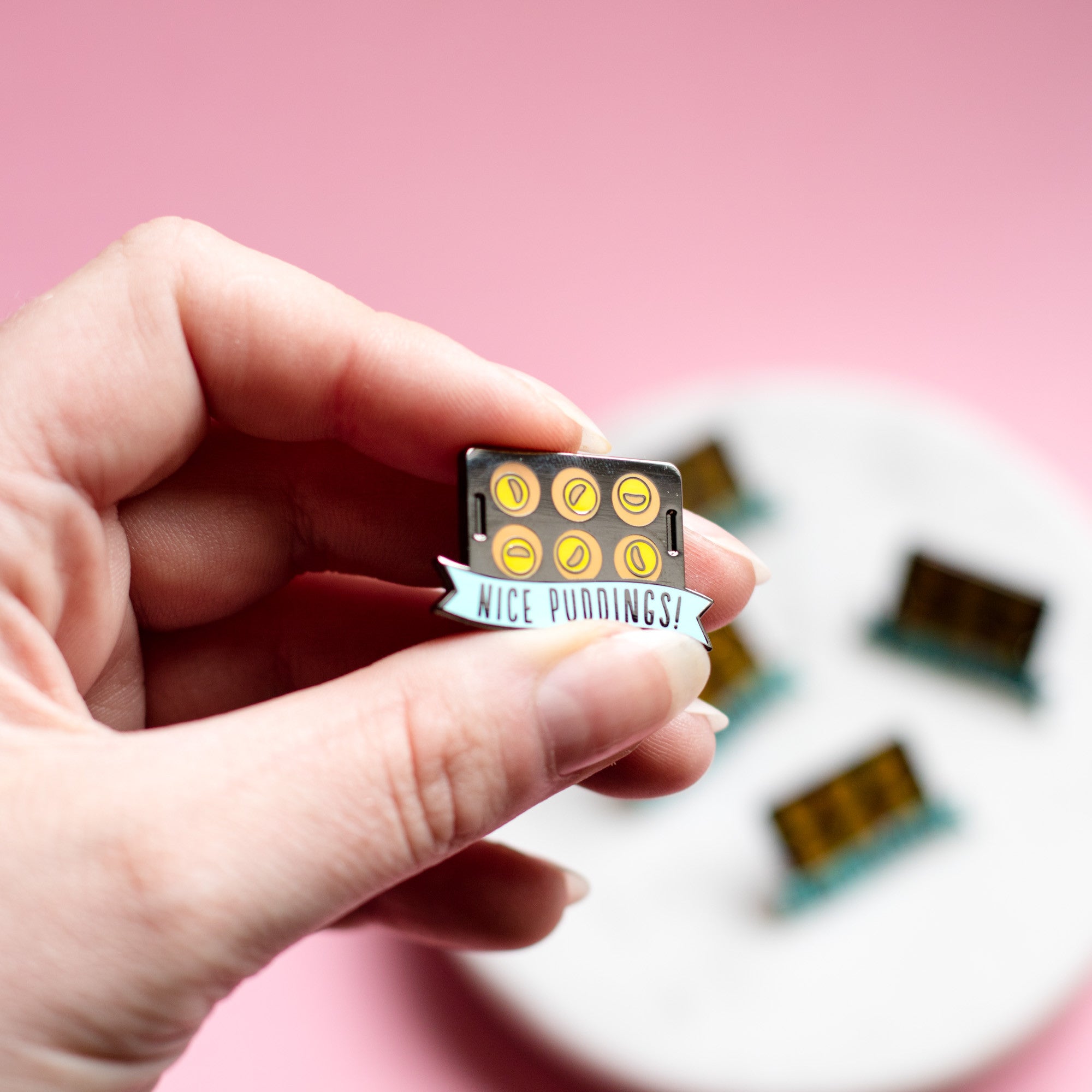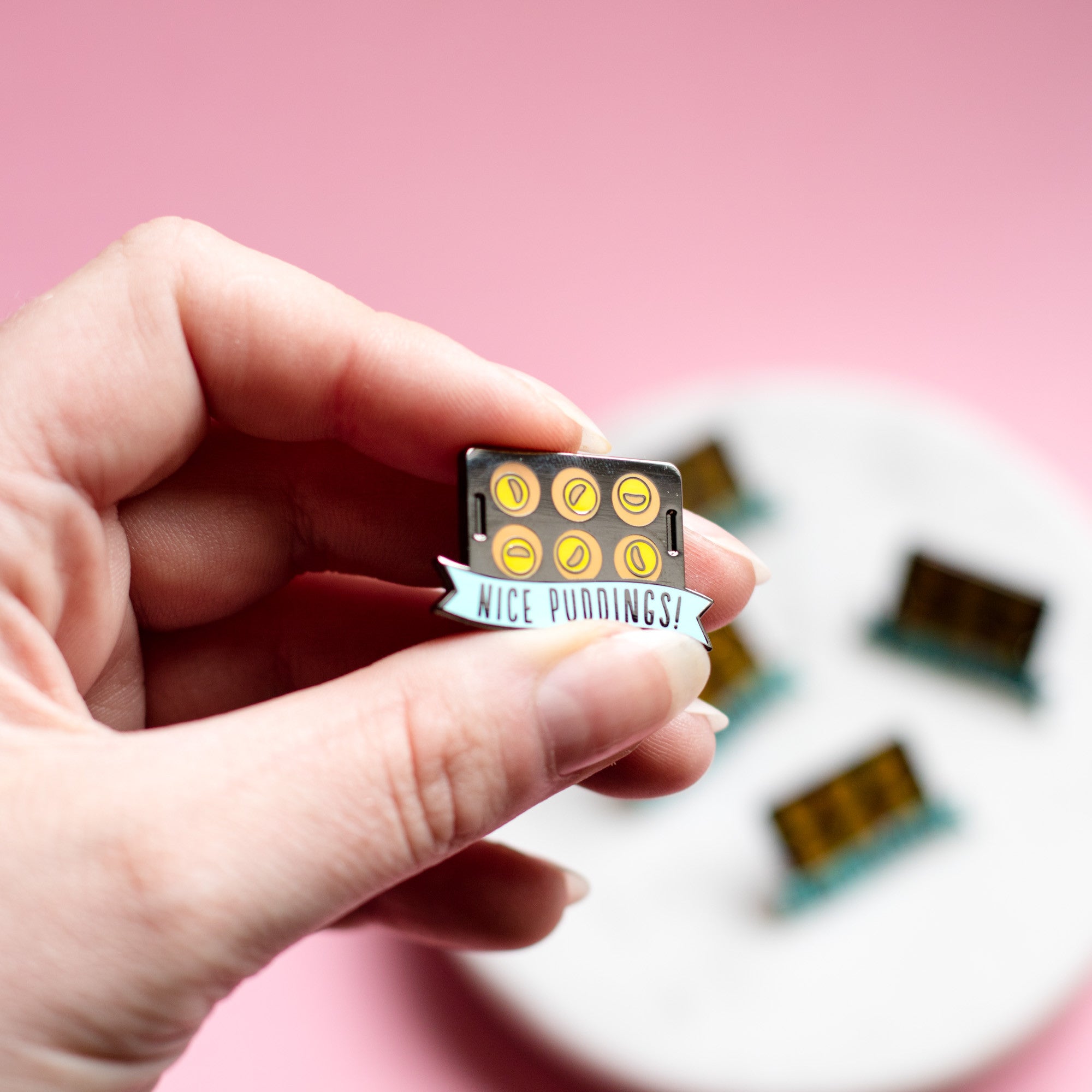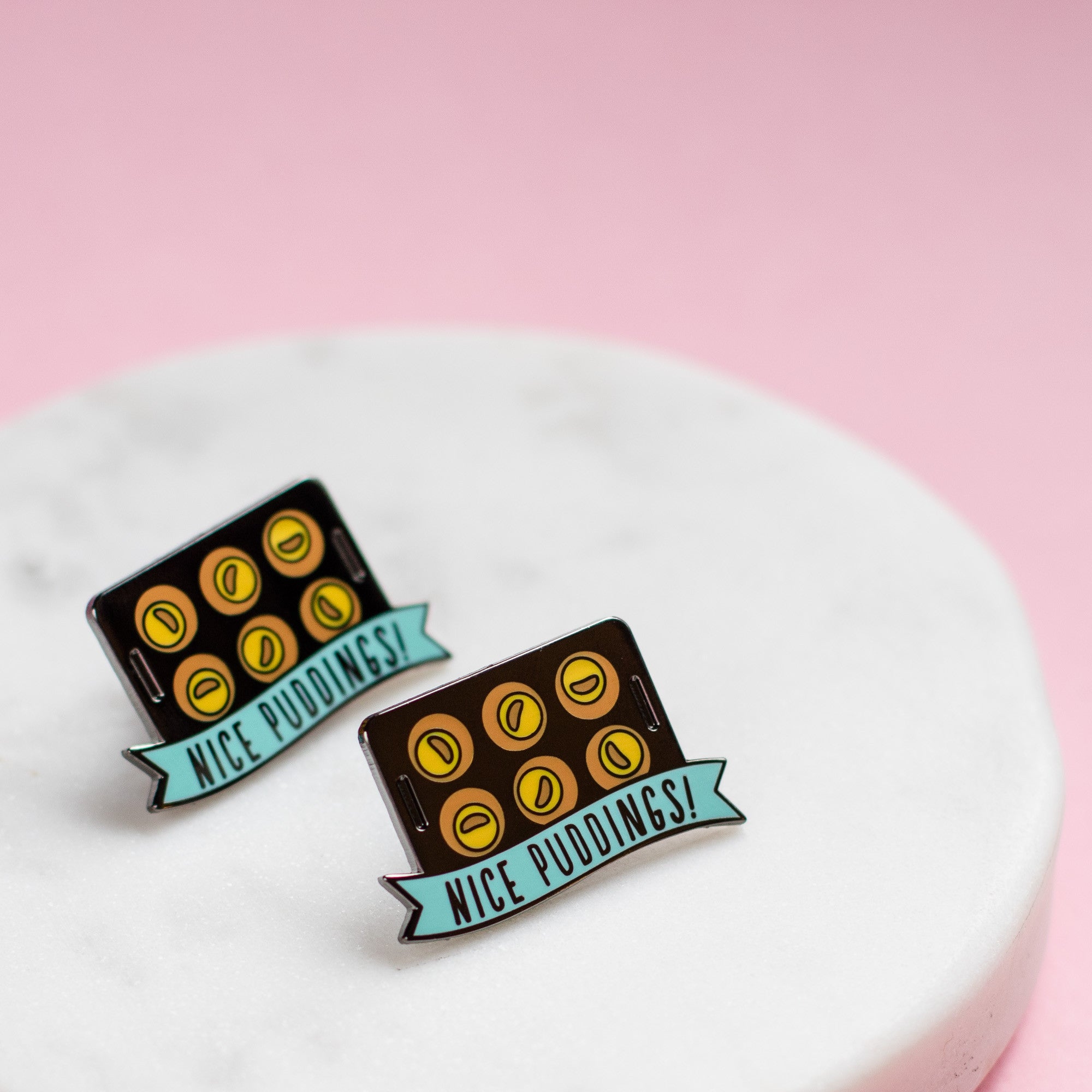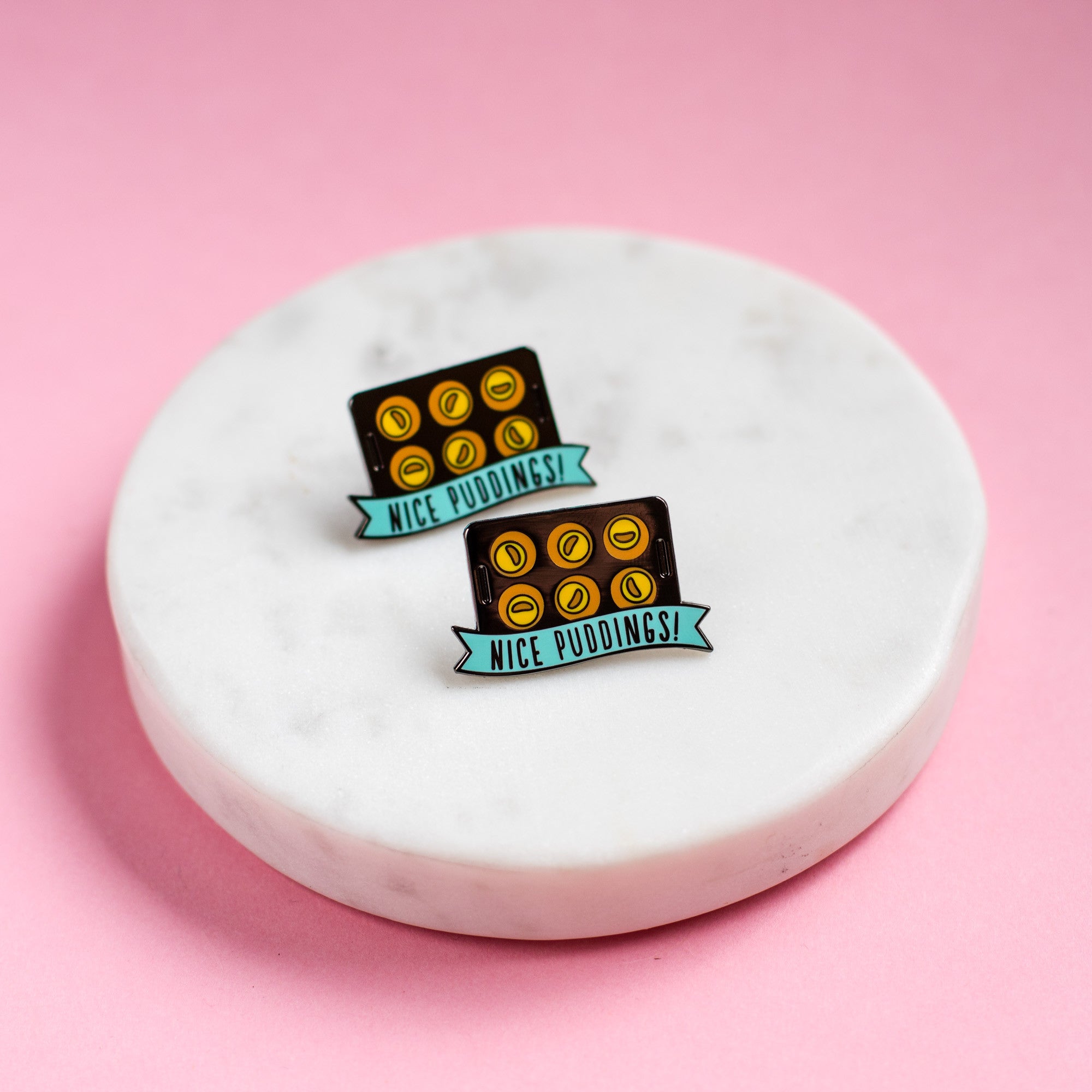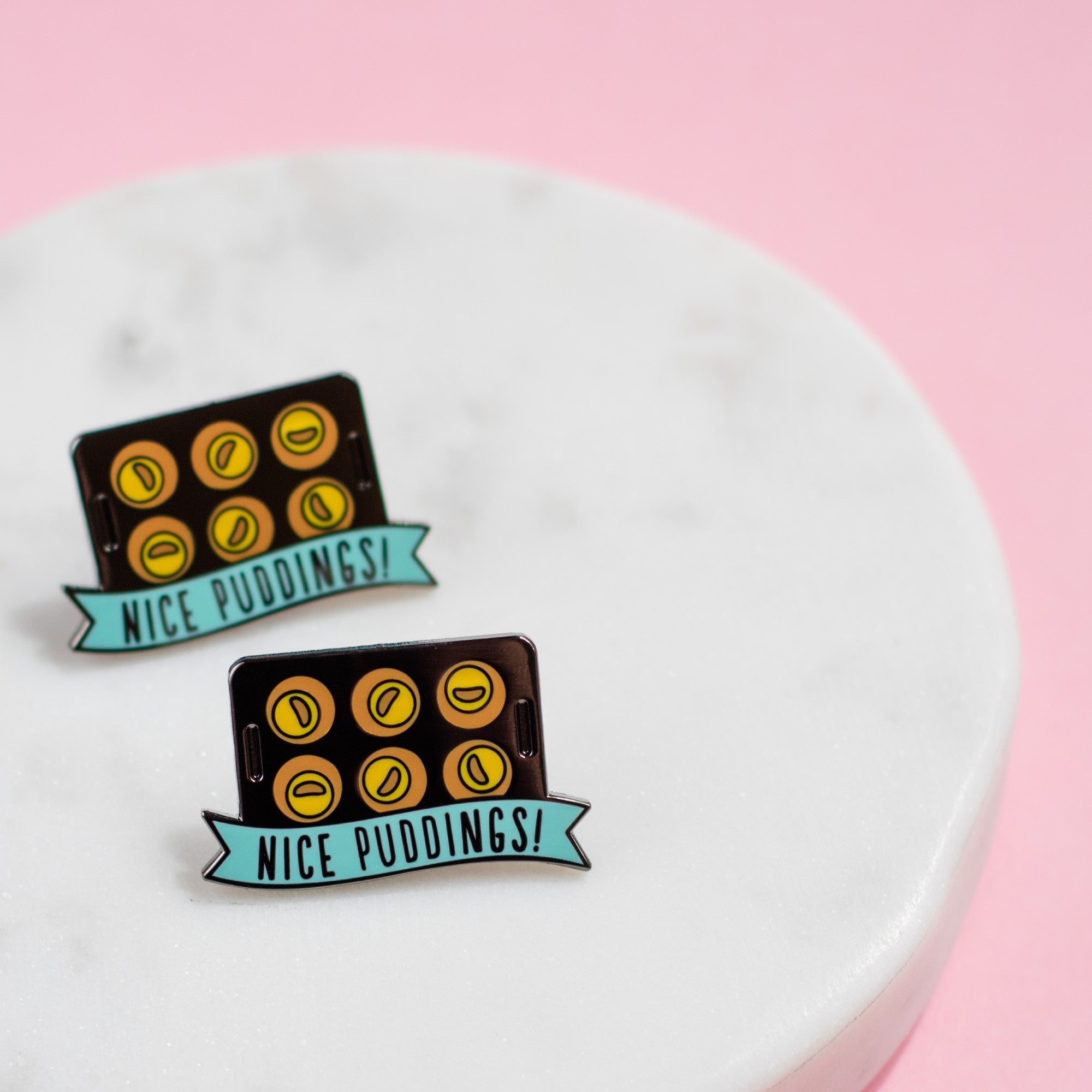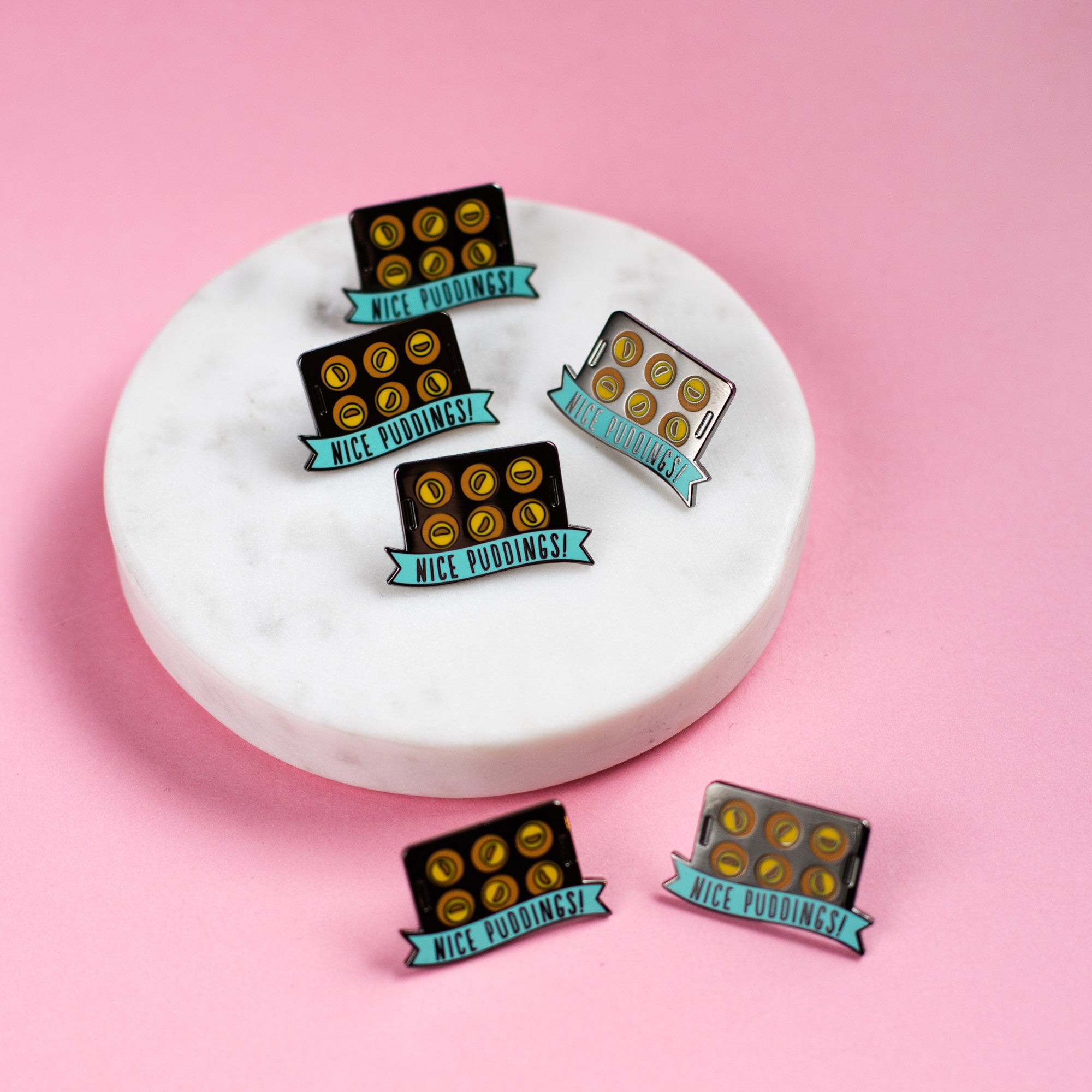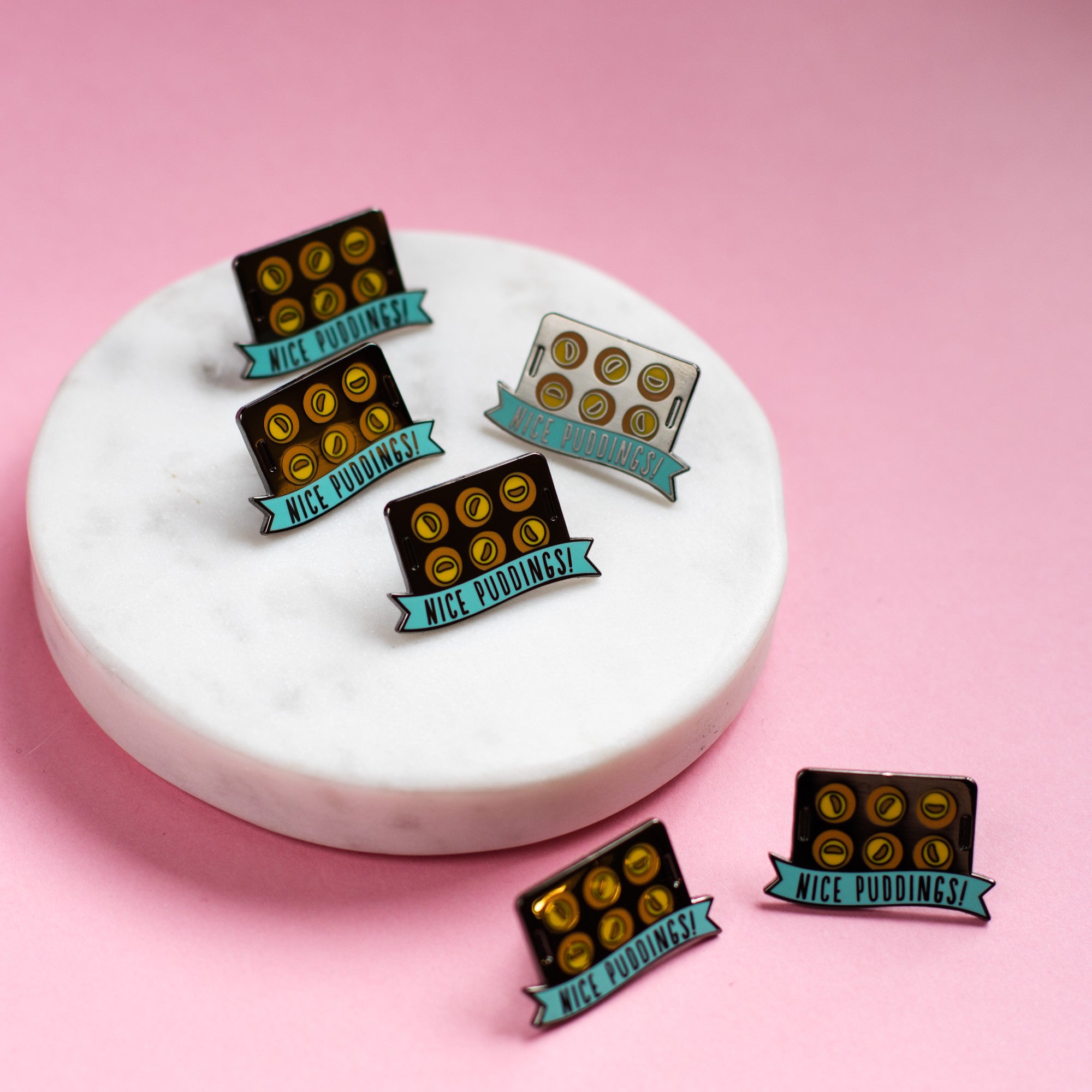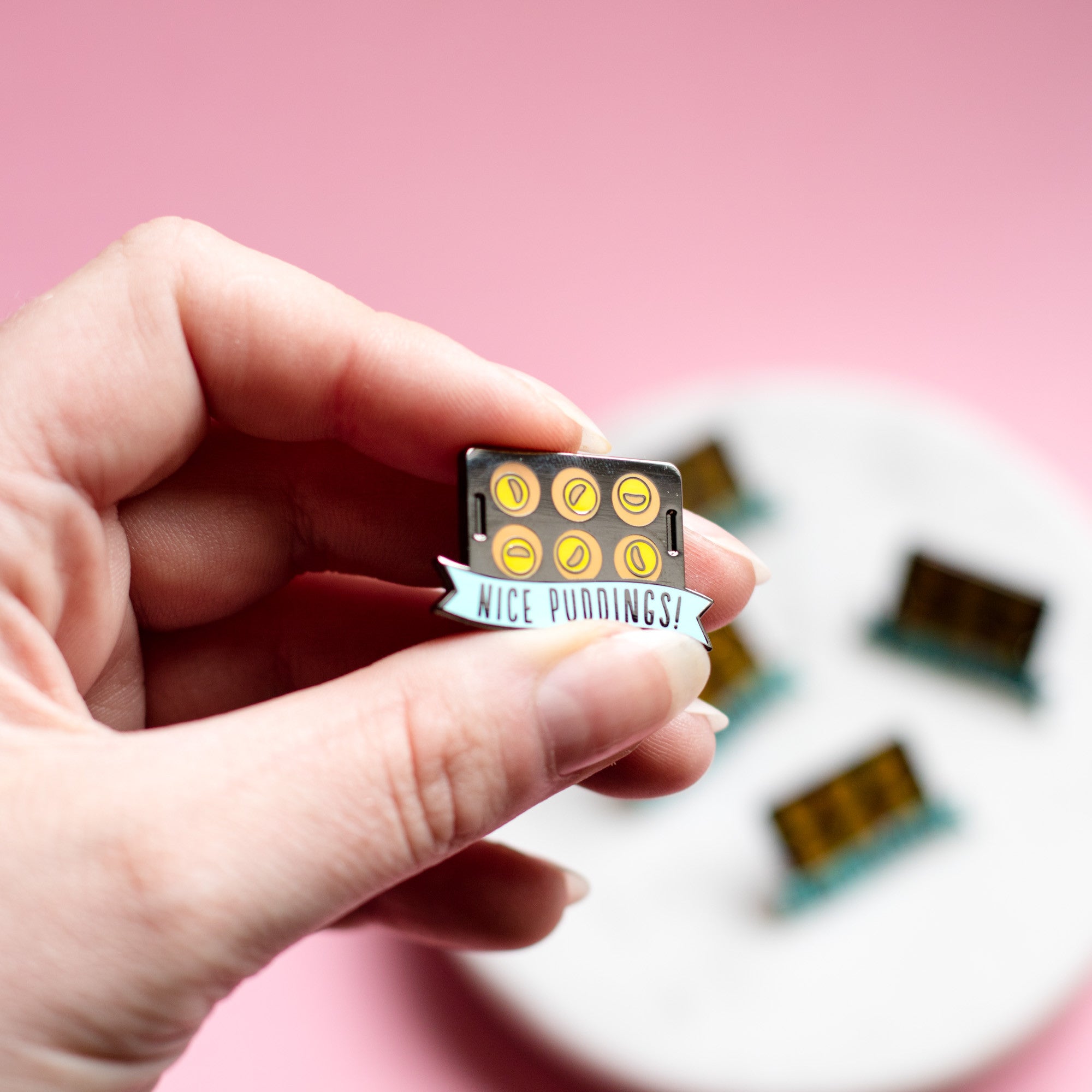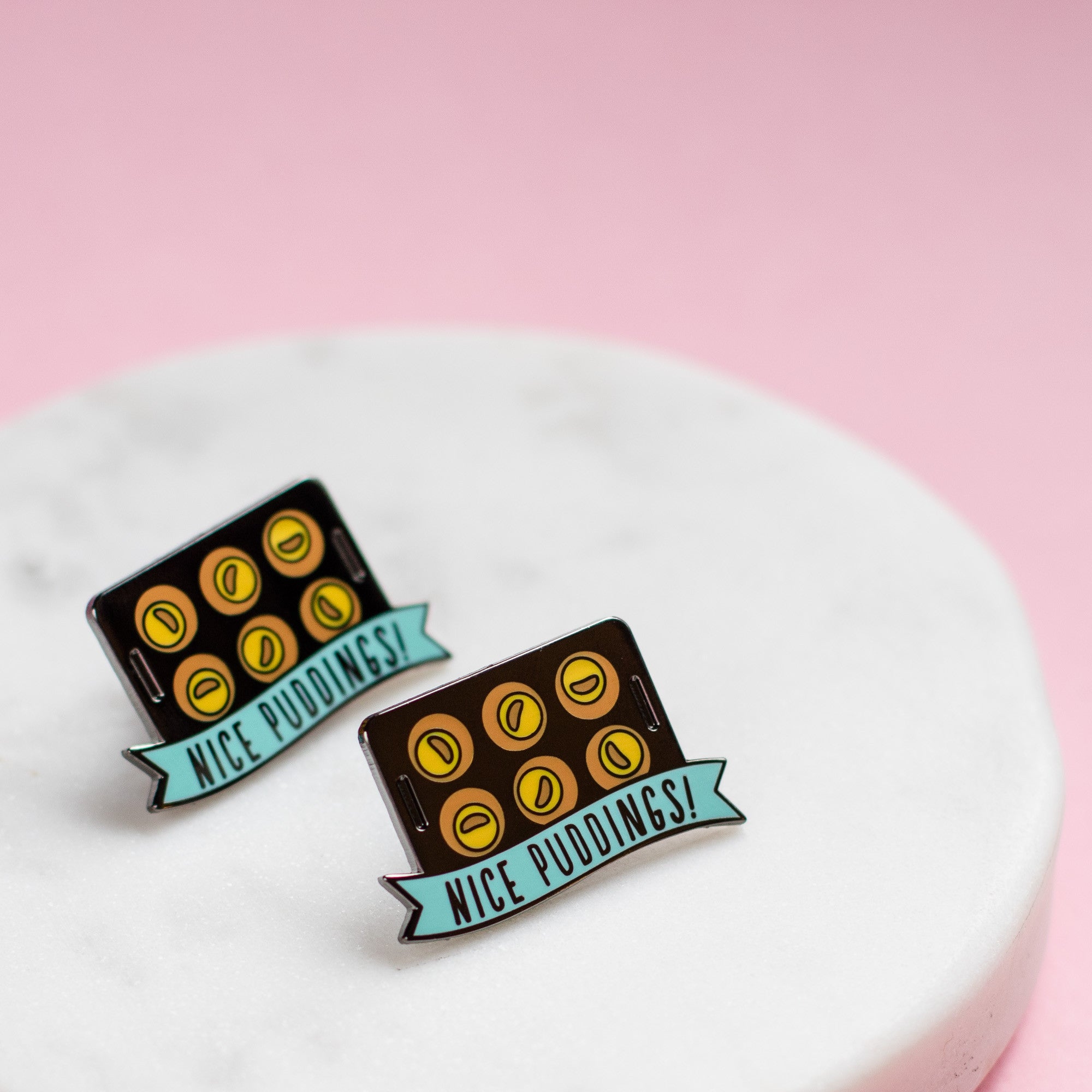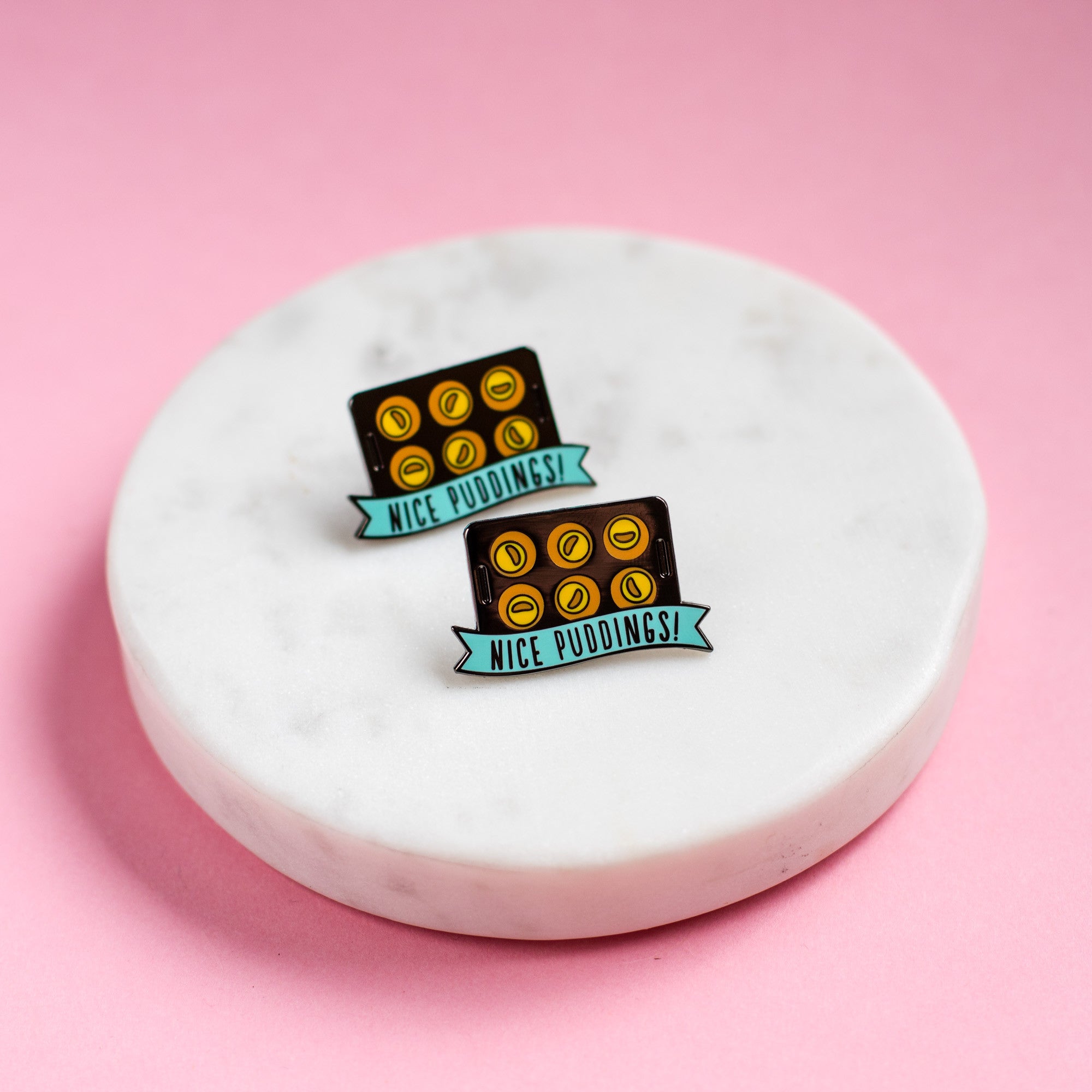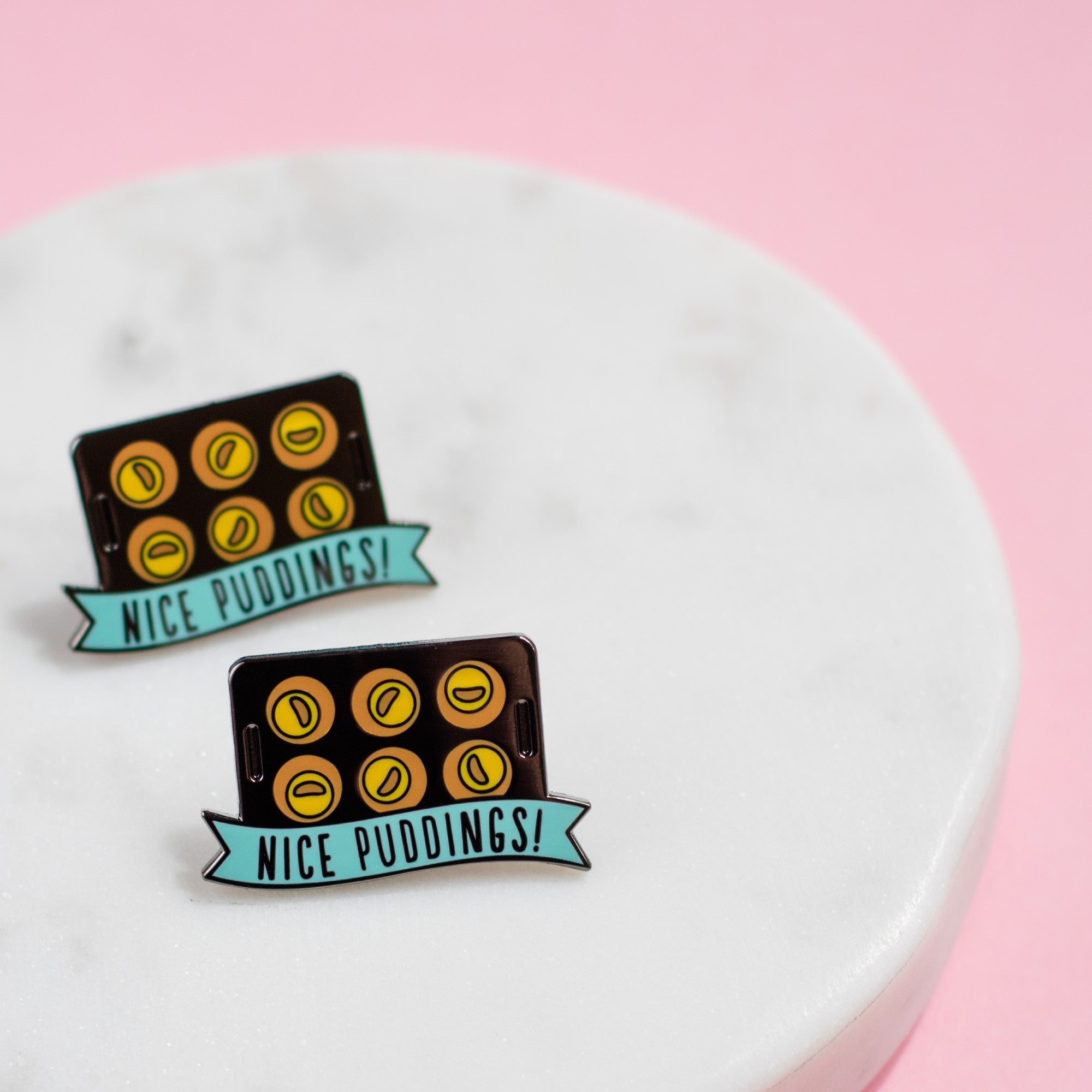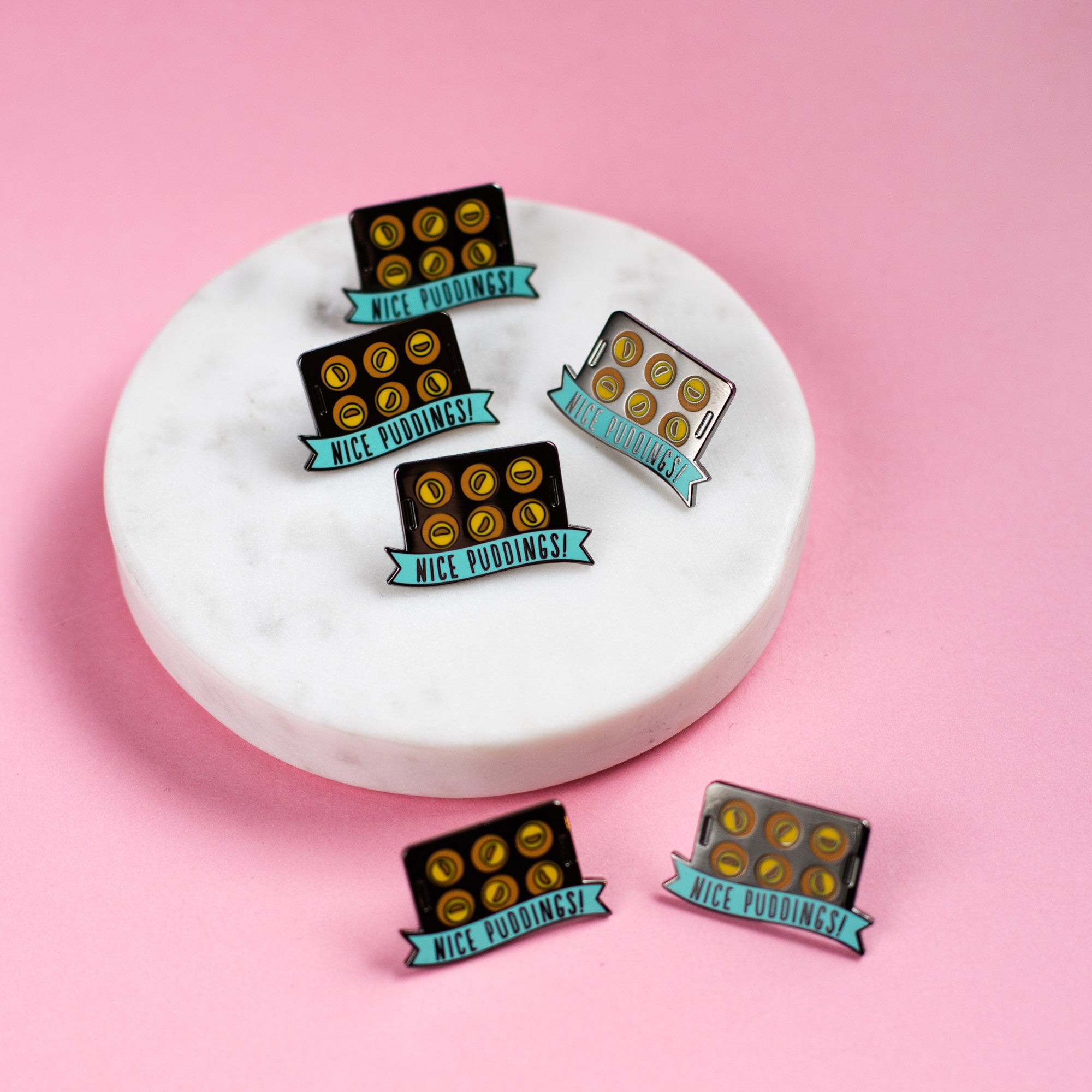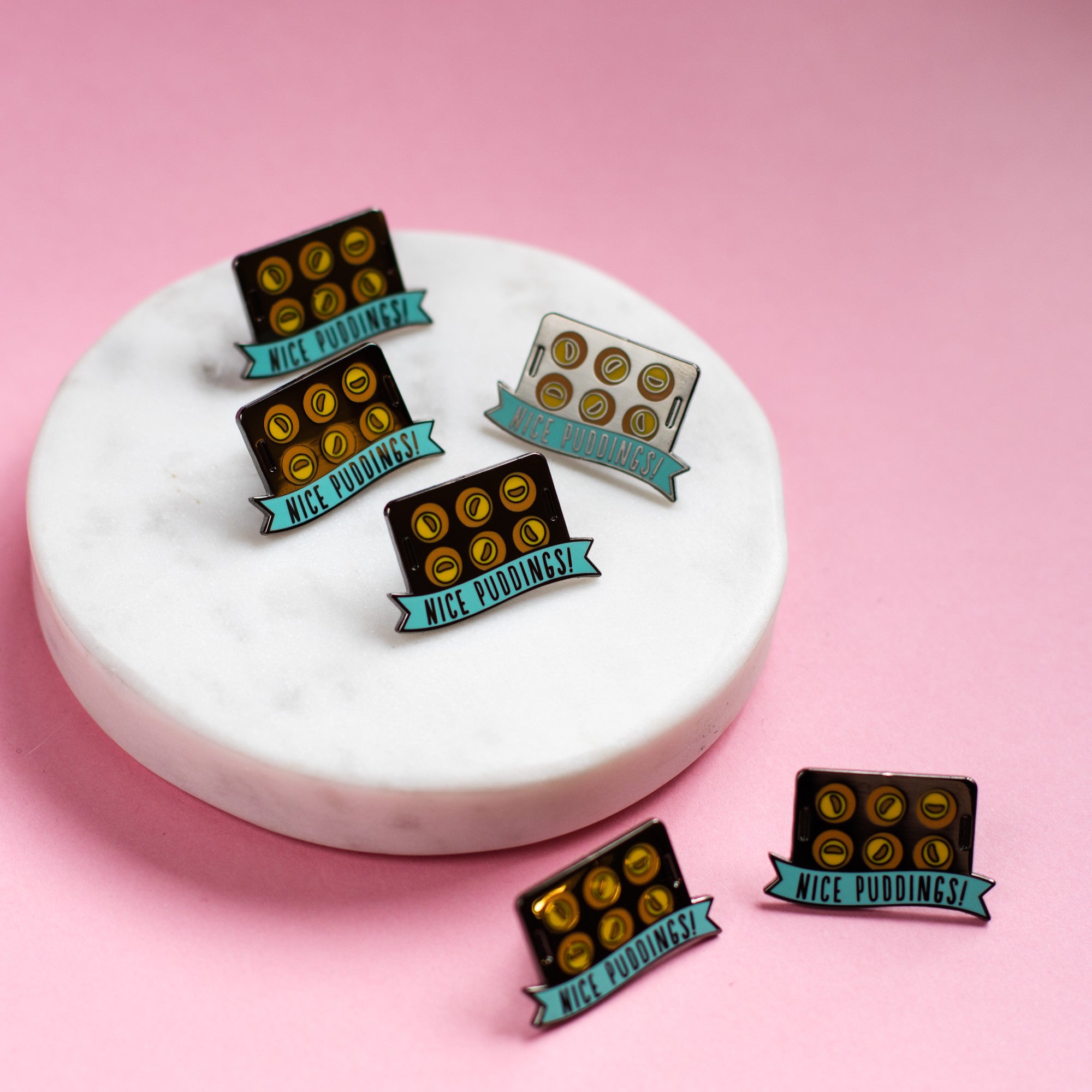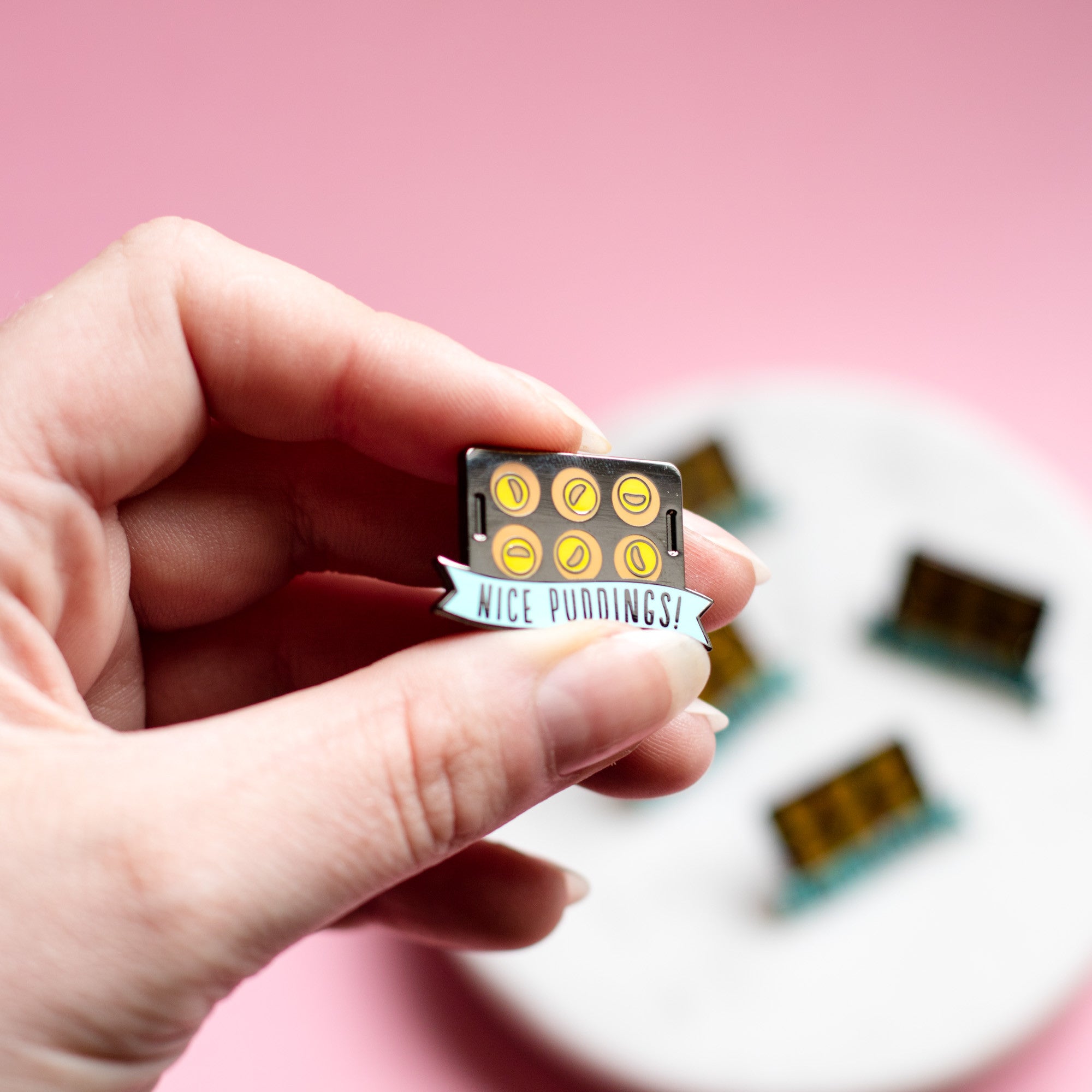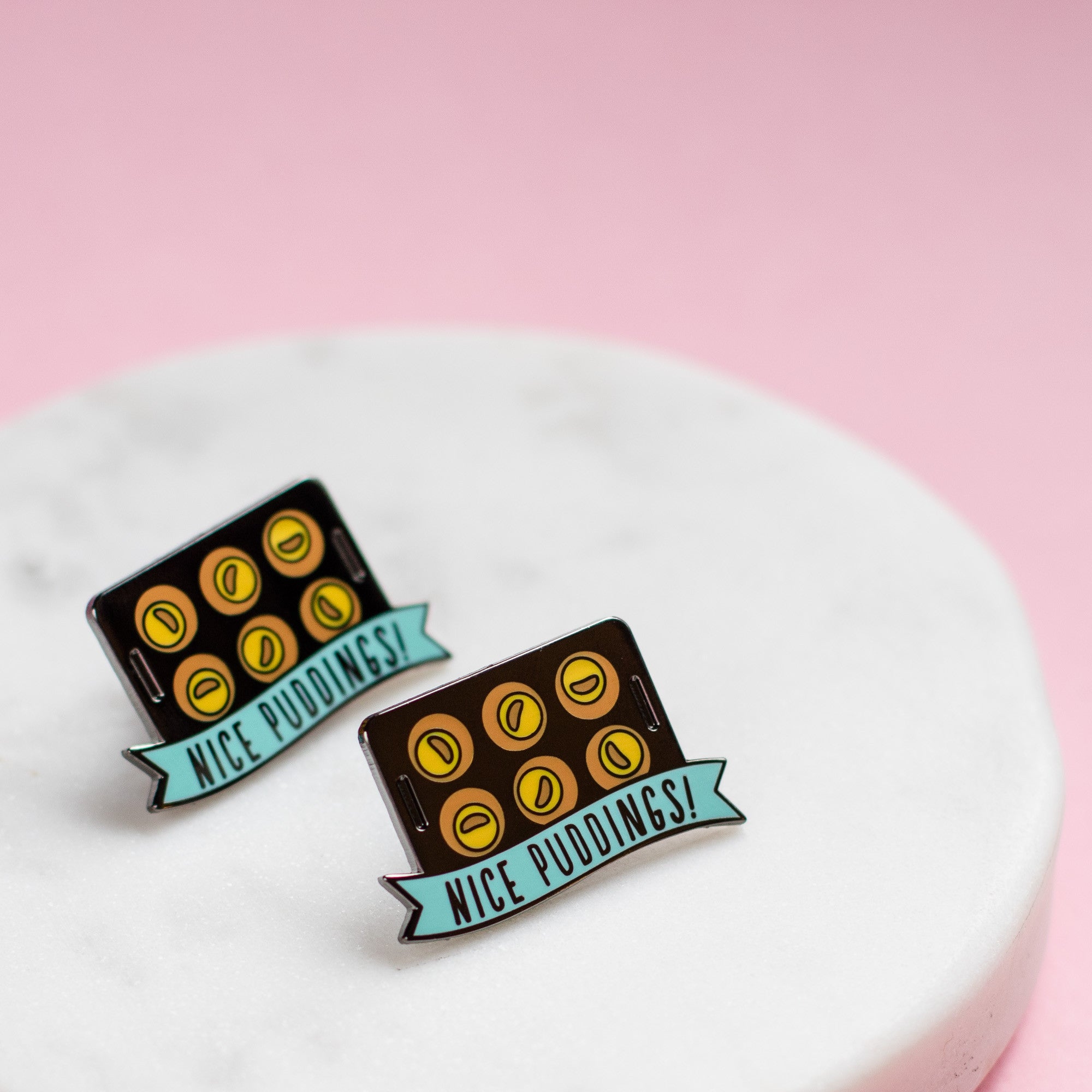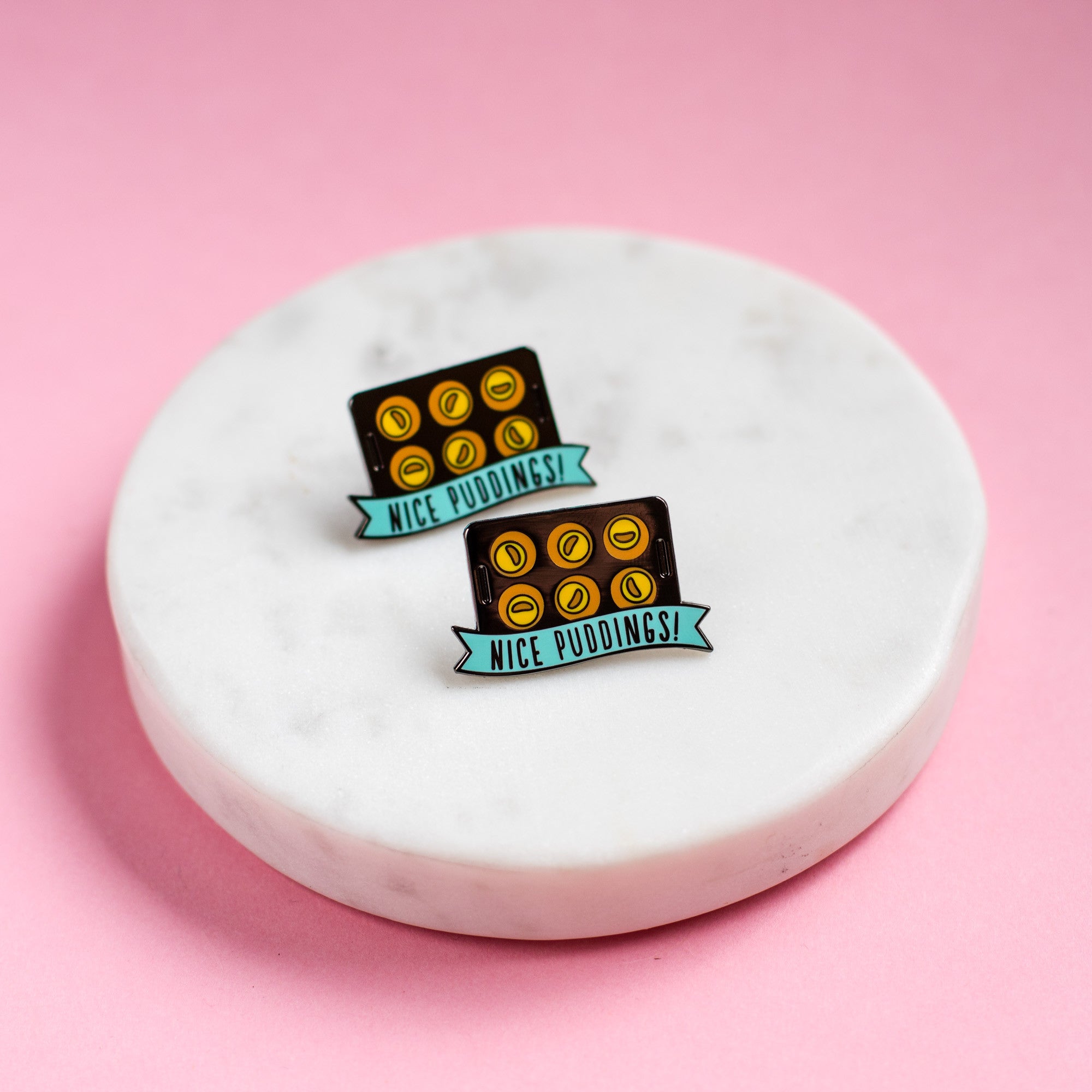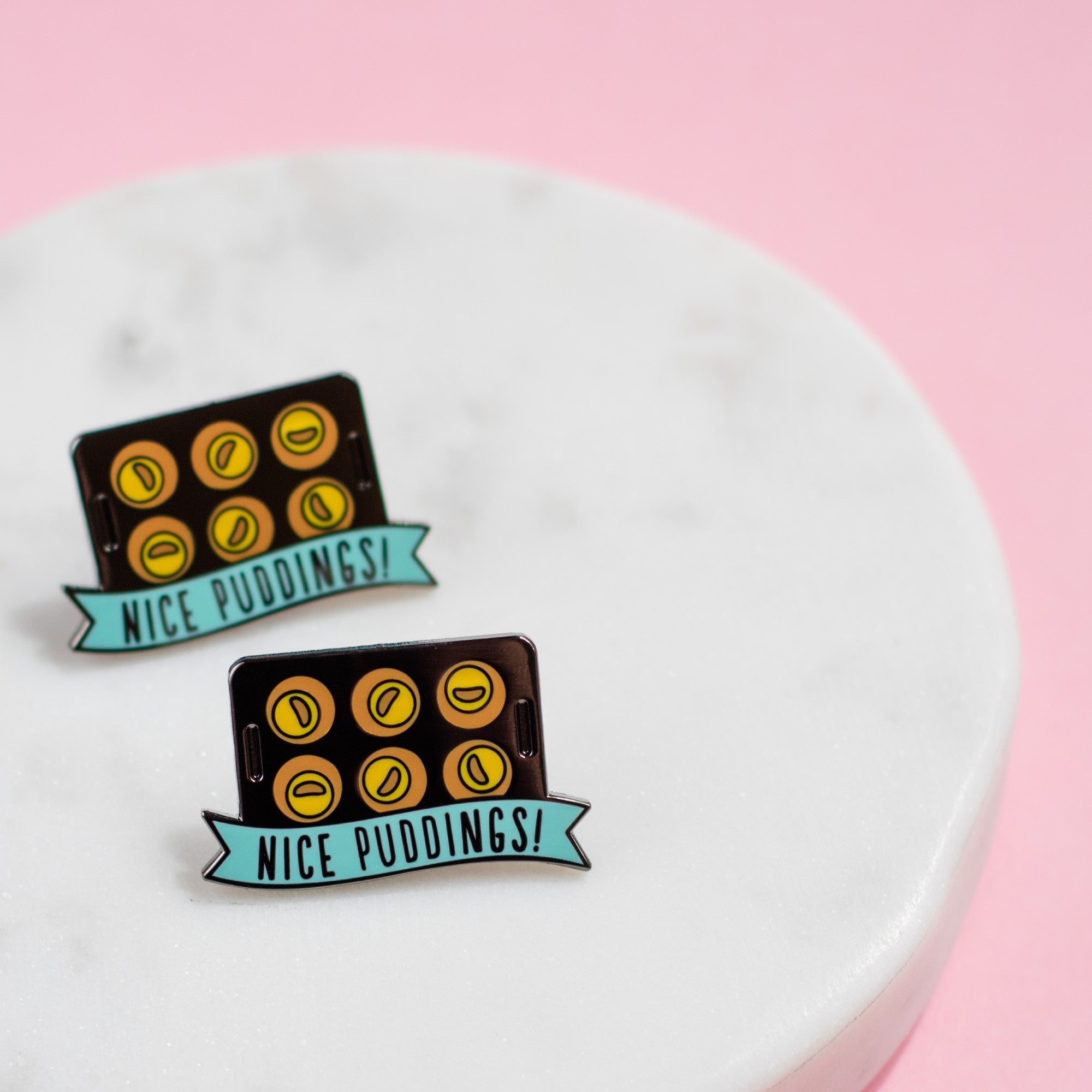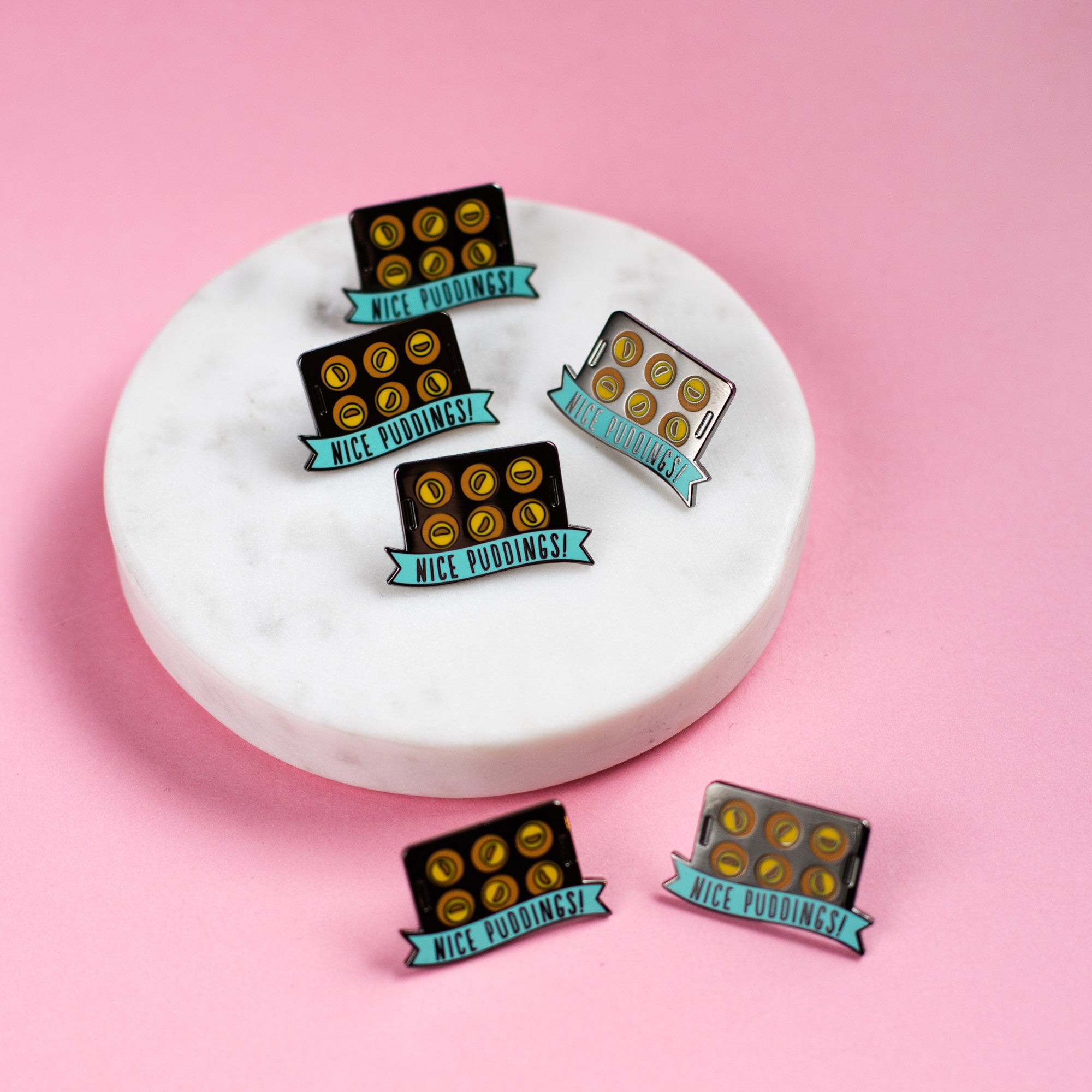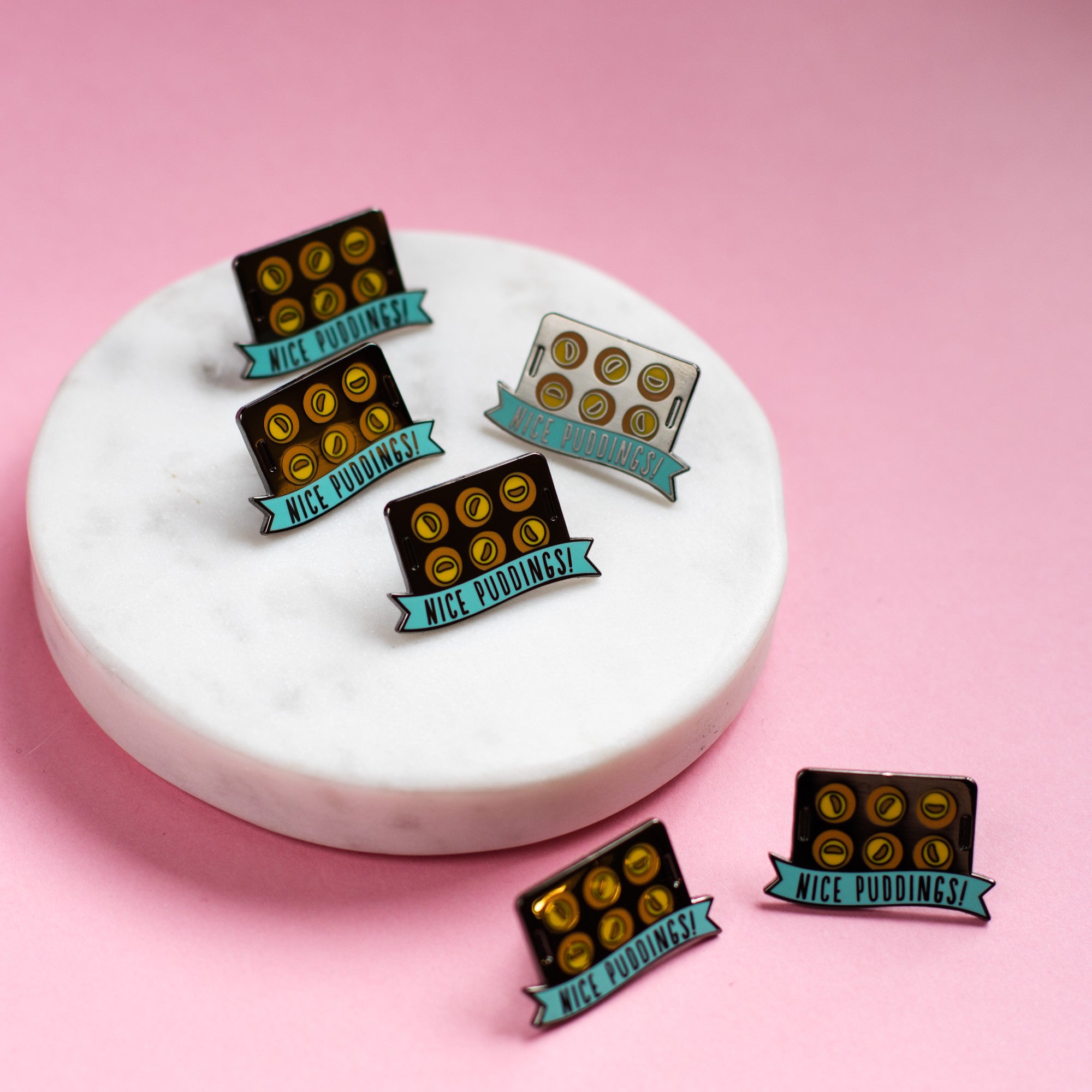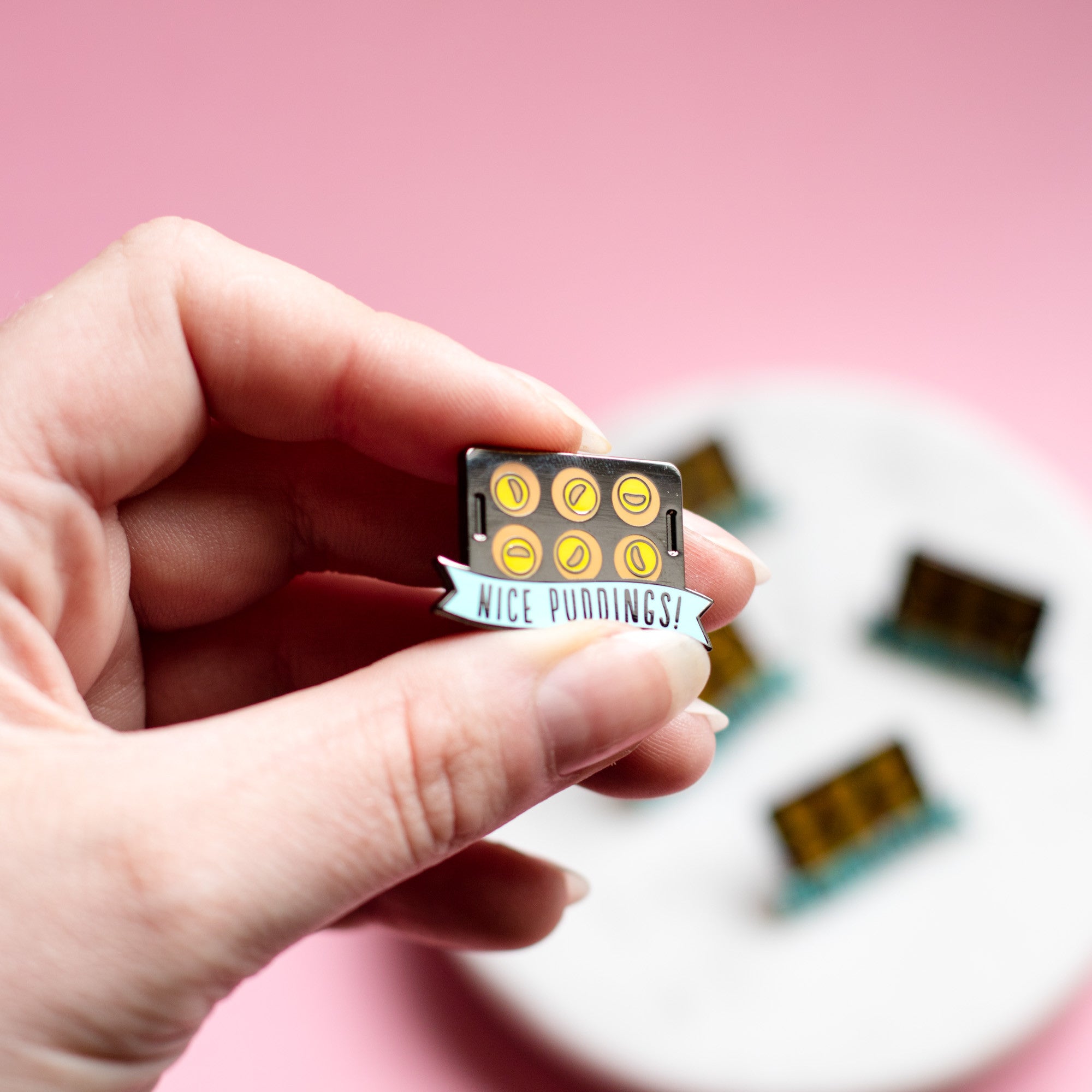 'Nice Puddings!' Yorkshire Pudding Tin Pin
FREE SHIPPING ON UK ORDERS OVER £15
Nothing says Yorkshire more than the pudding named after it! Here's a (slightly tongue-in-cheek) homage to God's Own County's eponymous pudding, a tray of 6 puds with a 'Nice Puddings!' banner. Whether you eat them with your roast dinner as an edible vessel for gravy, or as a dessert covered with sugar, the Yorkshire Pudding is definitely one of England's greatest foods.
Black nickel metal with blue and brown/yellow hard enamel details, wear this on Sundays so you get that double helping of puddings at dinner time!
The pin measures 30mm x 18mm. 
Quirky Yorkshire Pinbadge
Love it. Again recipient will be reminded of home.
Nice Puddings!
I absolutely love this pin, it's been added to my collection on my bass strap!
Well made and a good size... But really makes me want Yorkshire puddings, more than normal!
Brilliant pin!
I really love this pin! It is beautifully made - for example, the ends of the banner look lovely and pointy but aren't sharp enough to scratch you. The size is also perfect - it fits perfectly on the strap of my dungarees.
The fixing is also really sturdy and reliable.
Really happy to add this pin to my collection.
Very cute
Looking forward to giving this as a gift to a Yorkshire-born friend!