FREE UK DELIVERY ON ORDERS OVER £20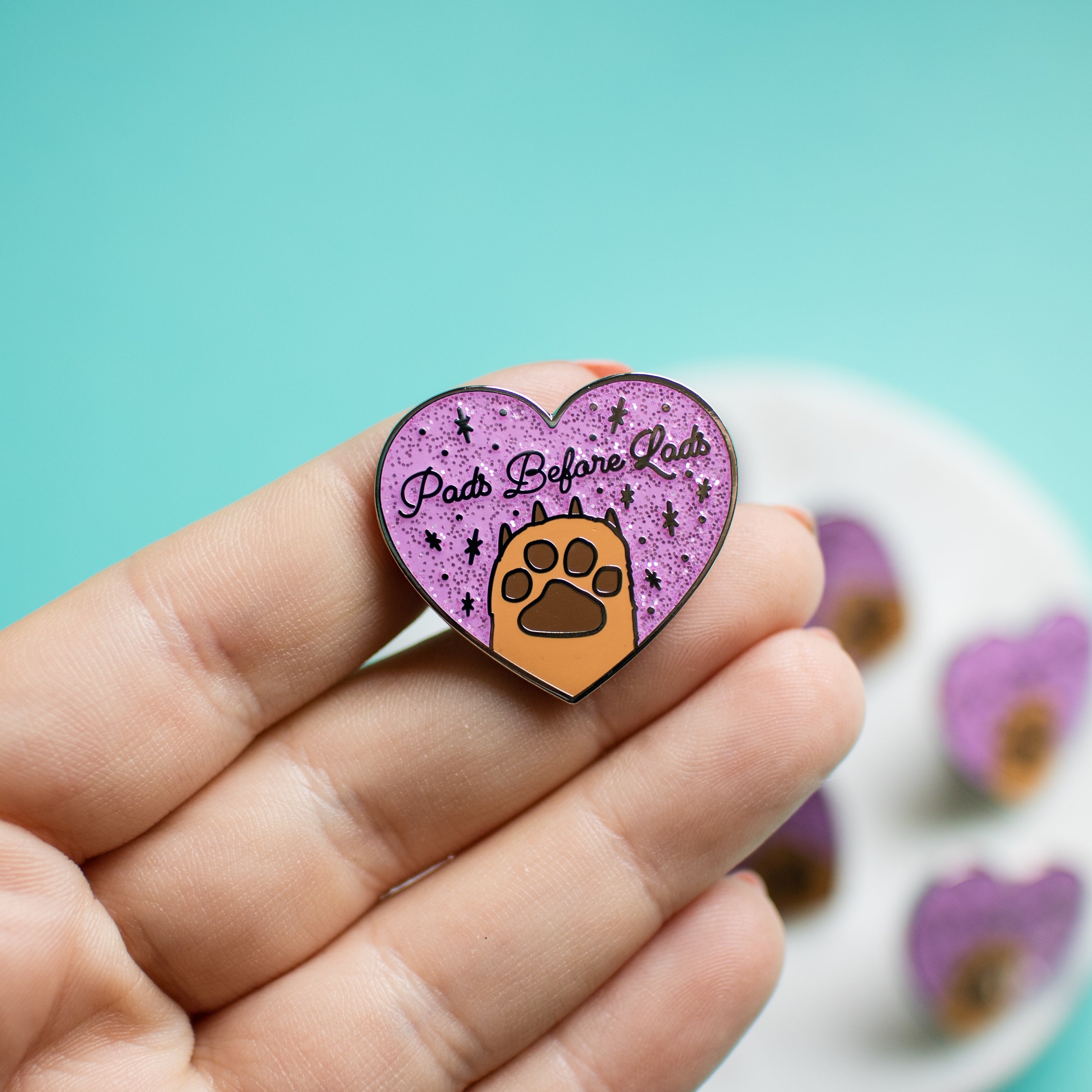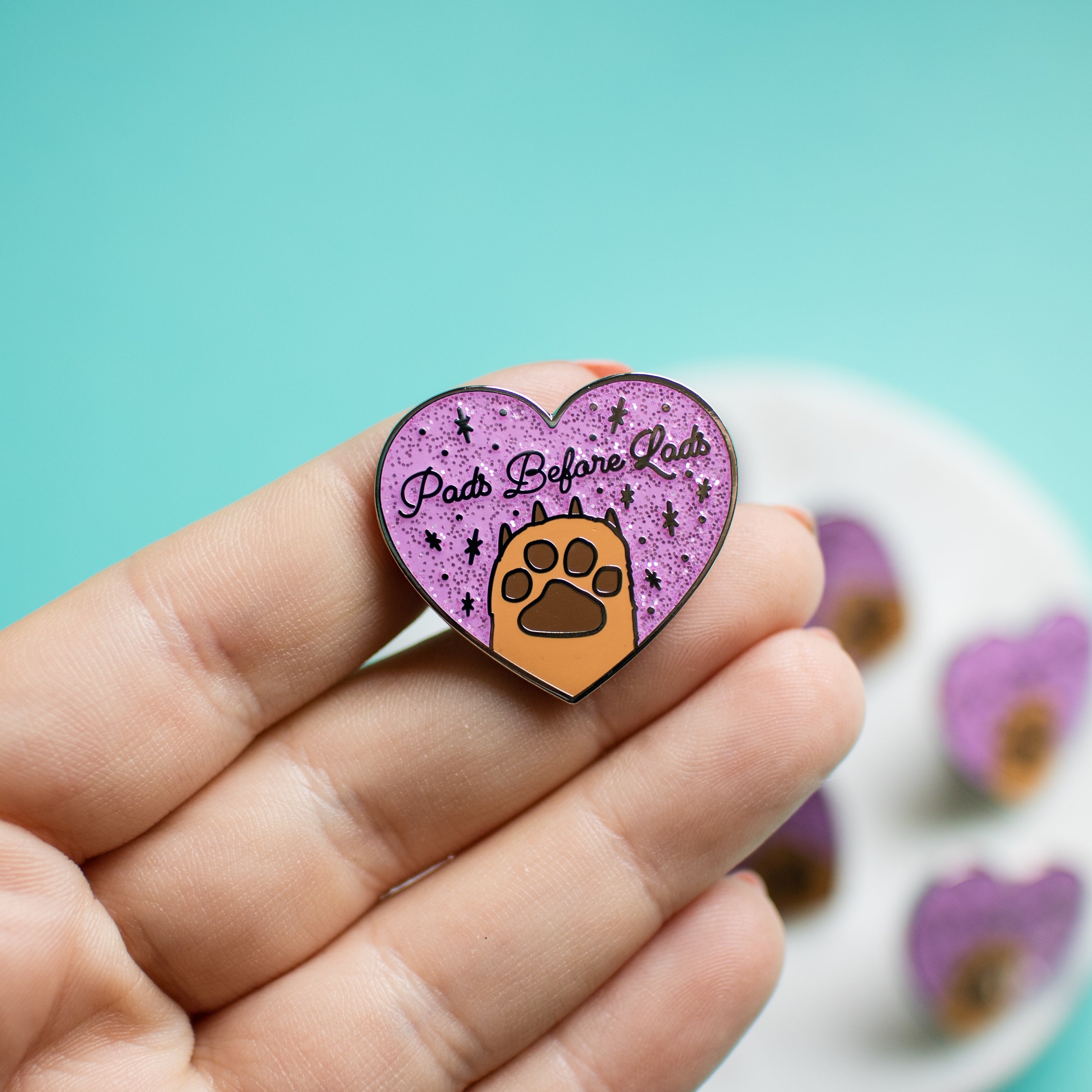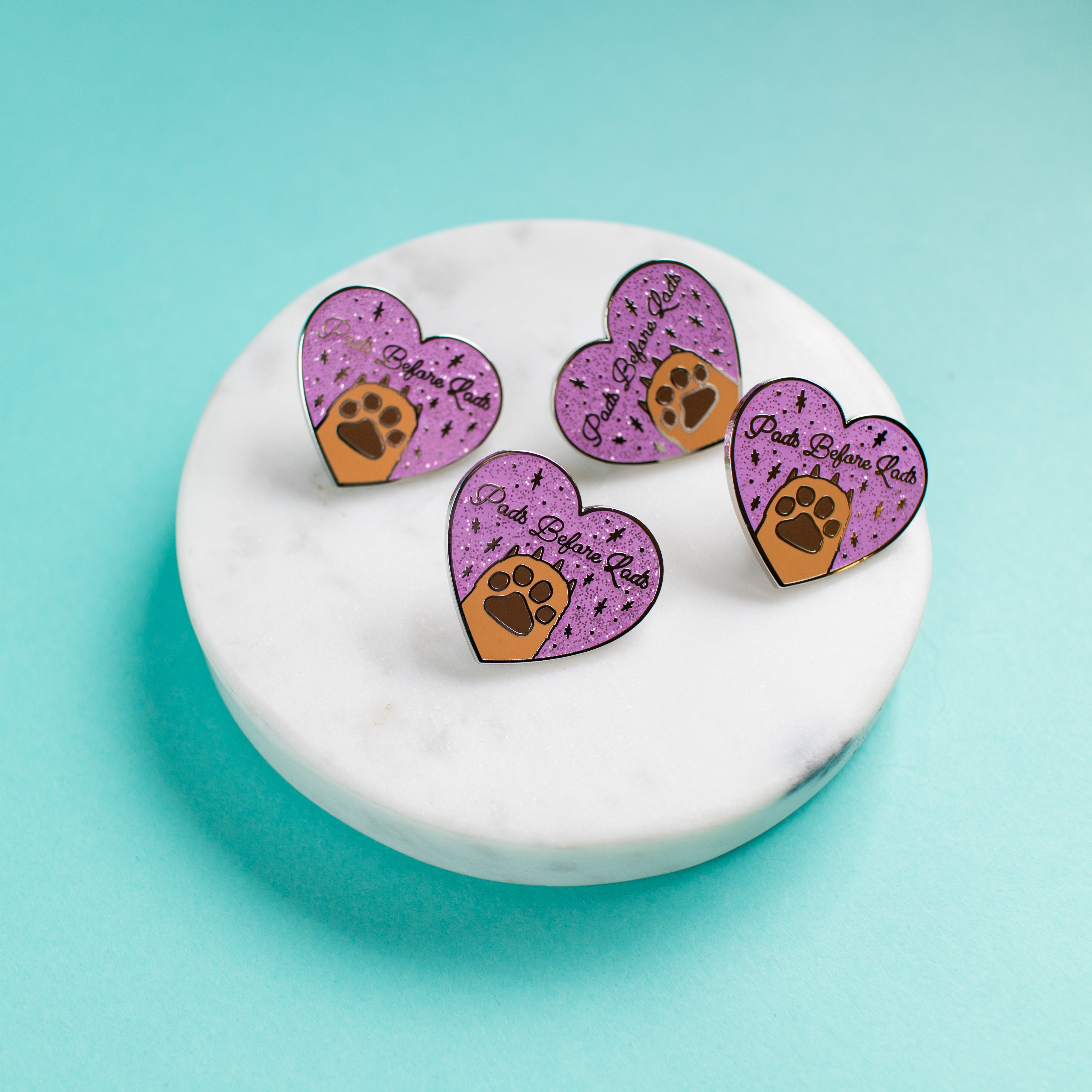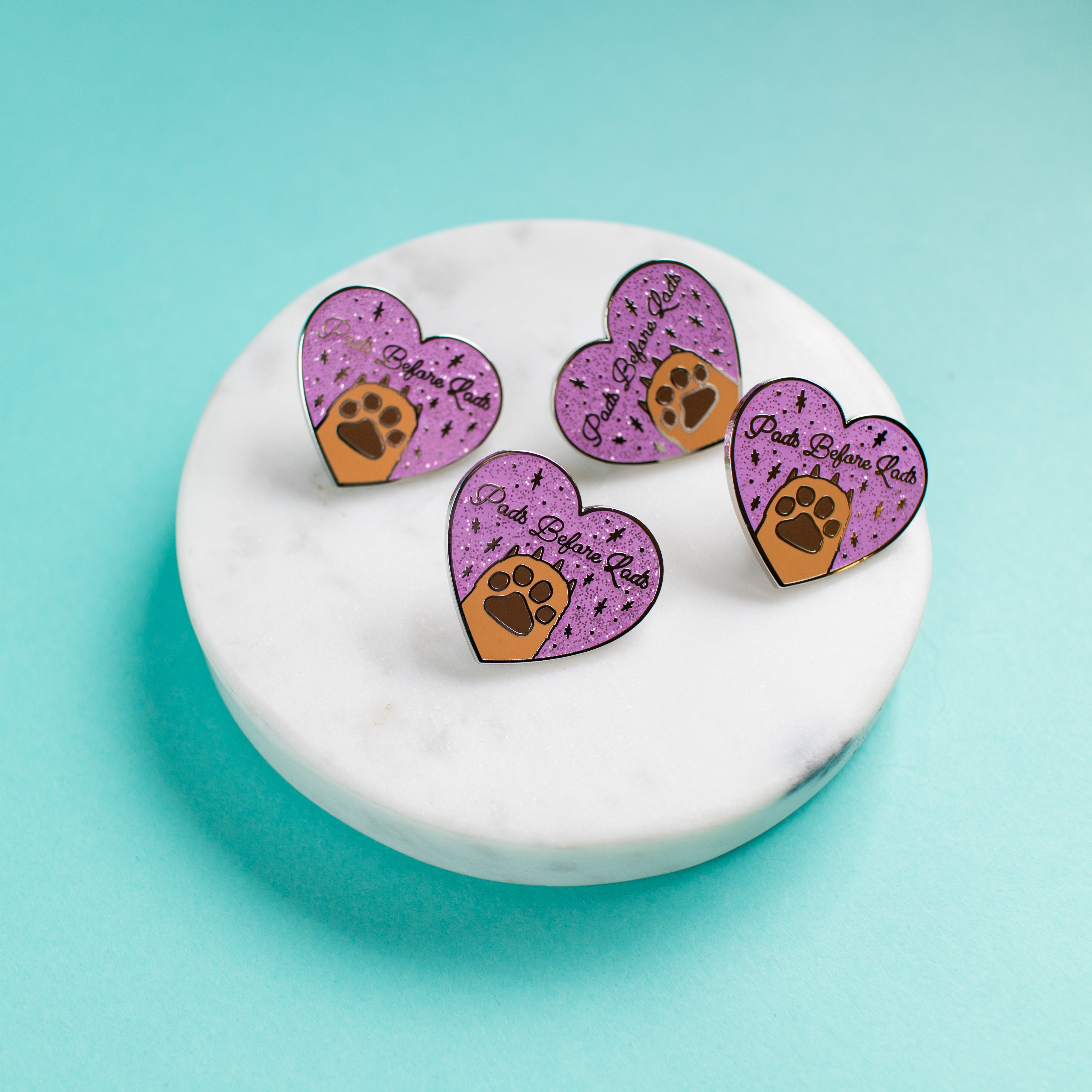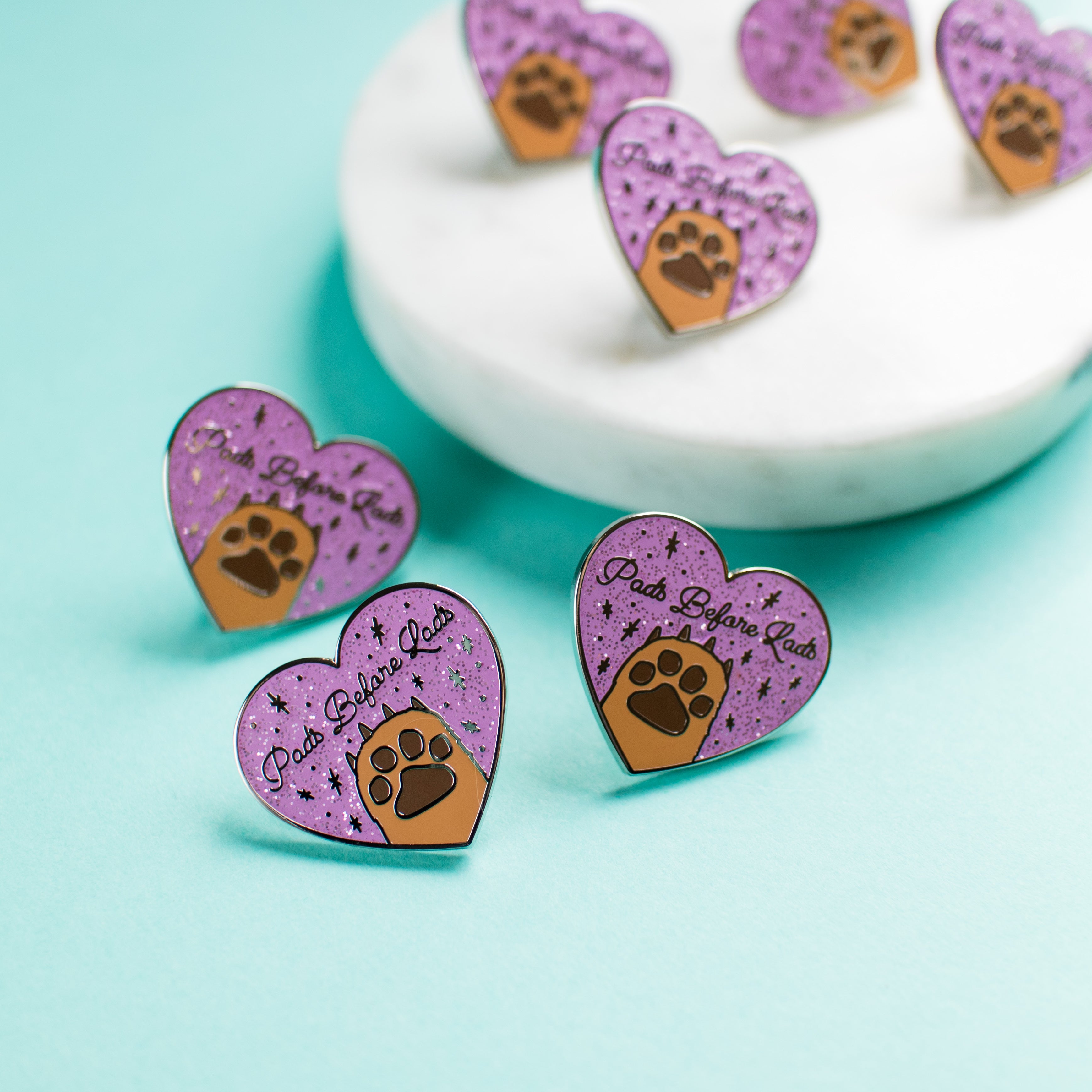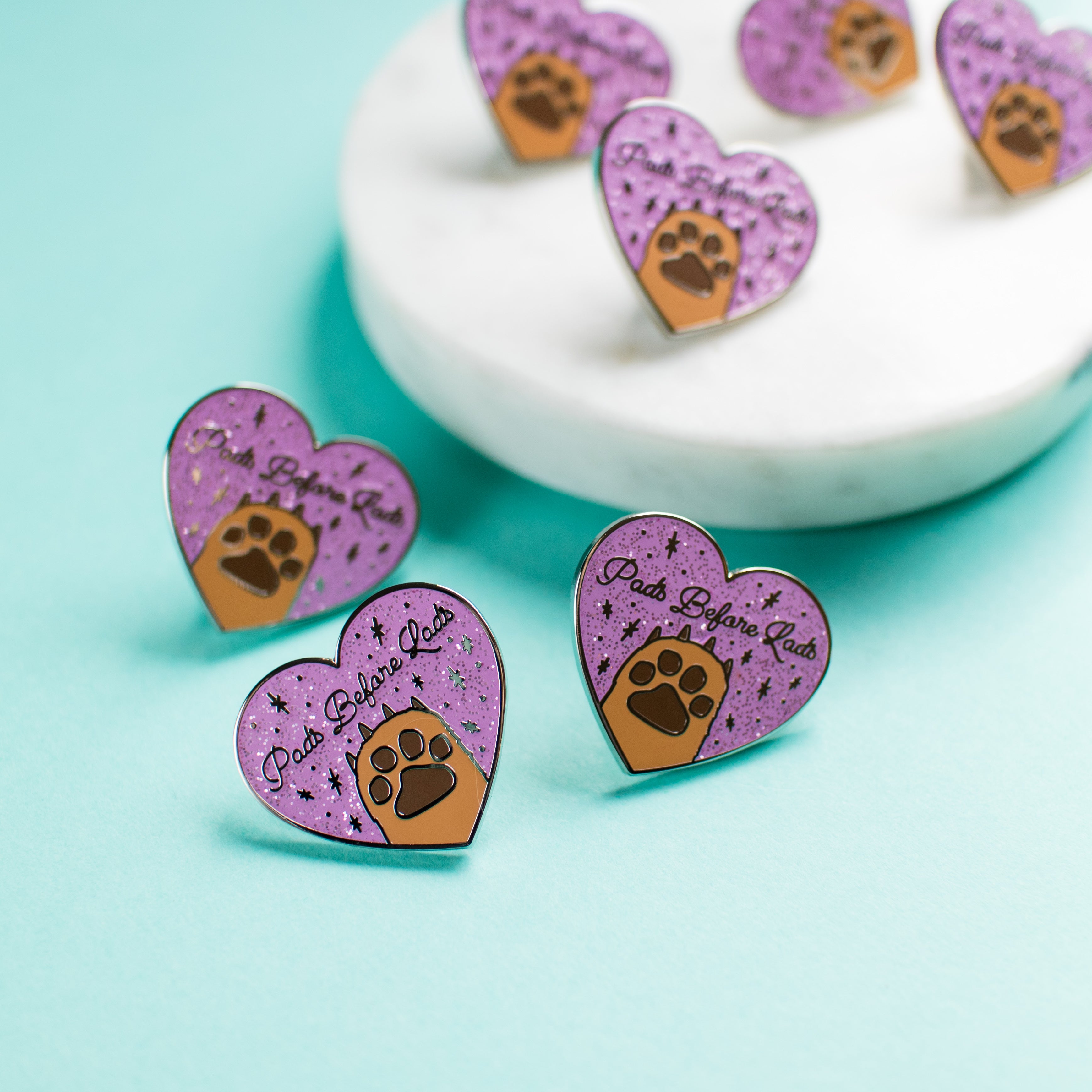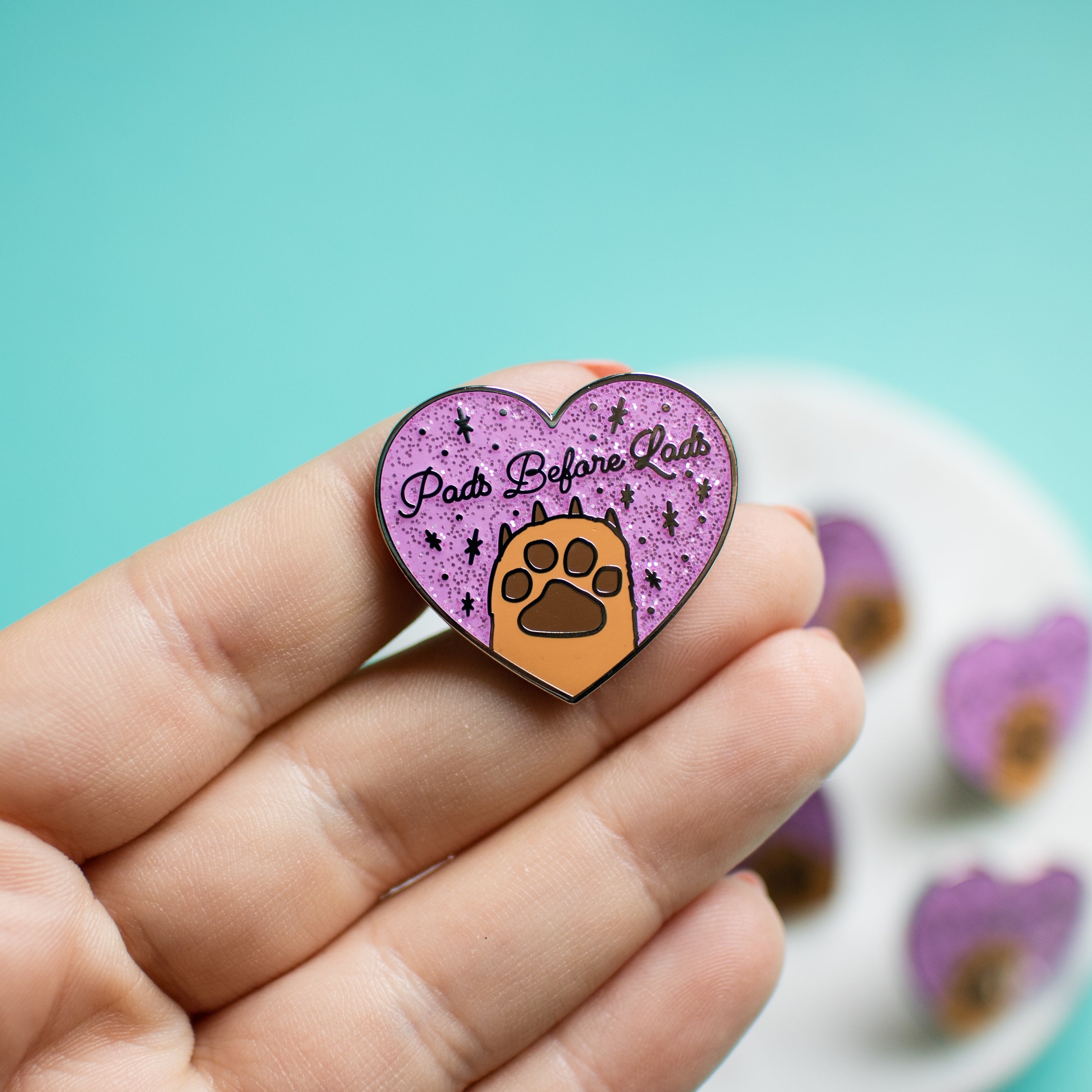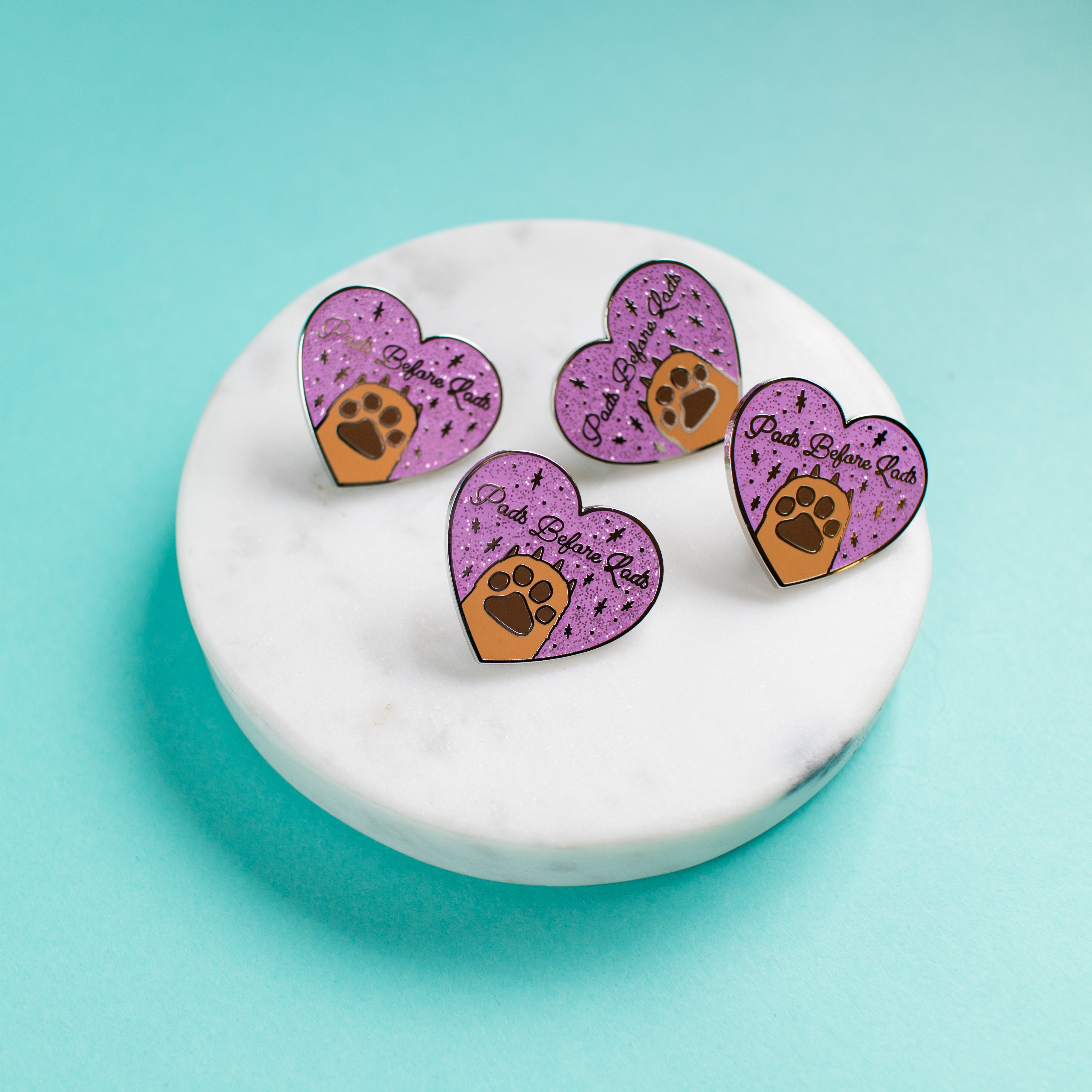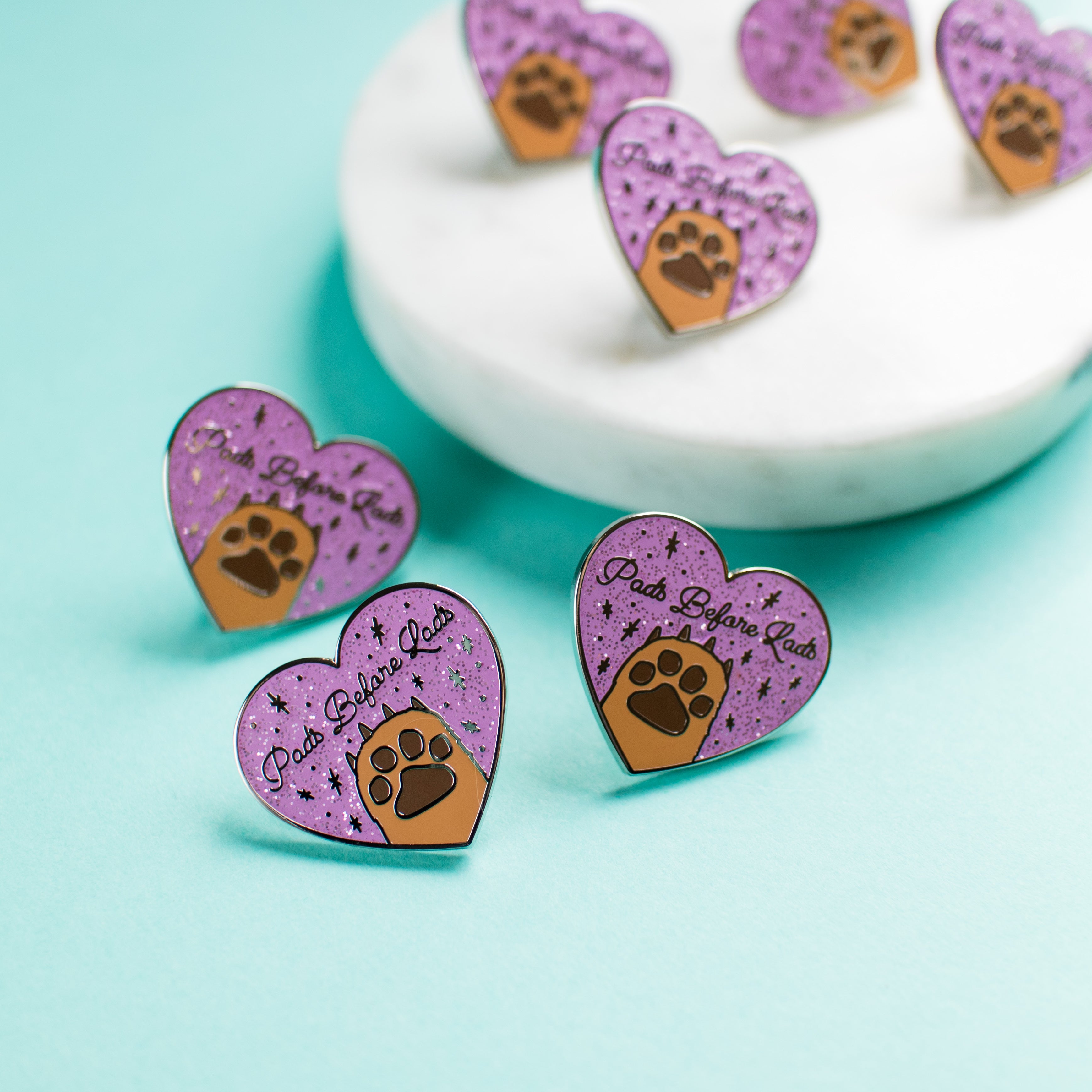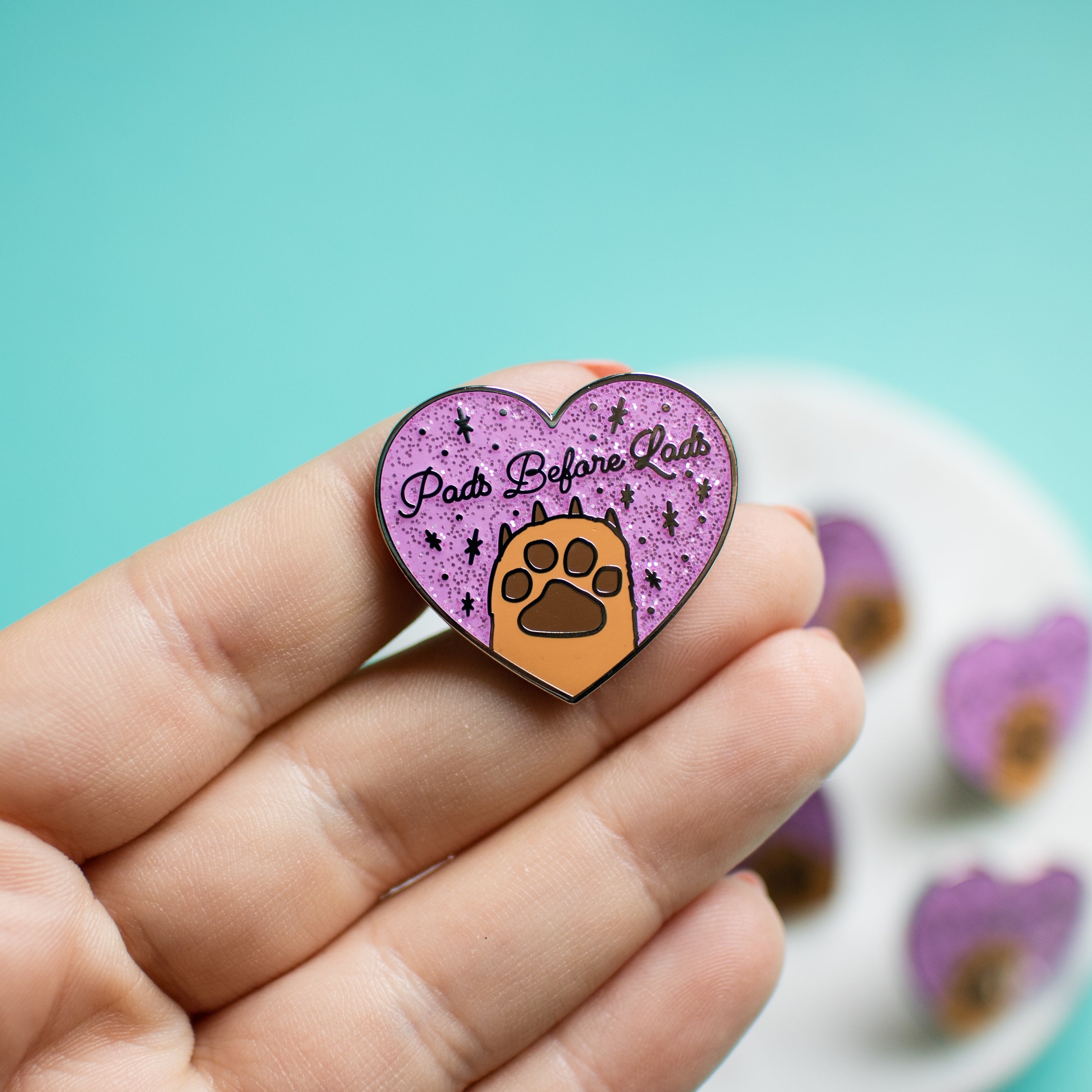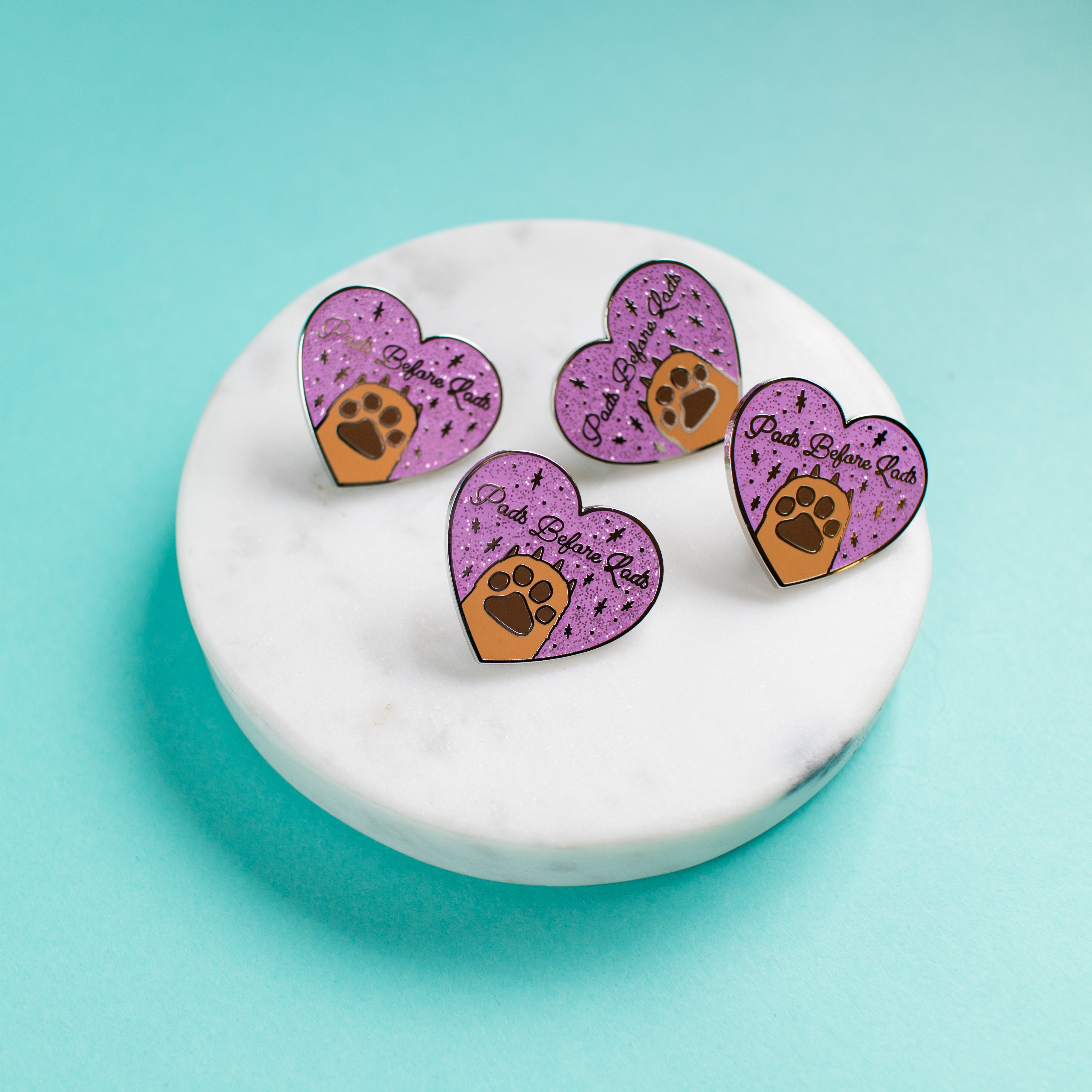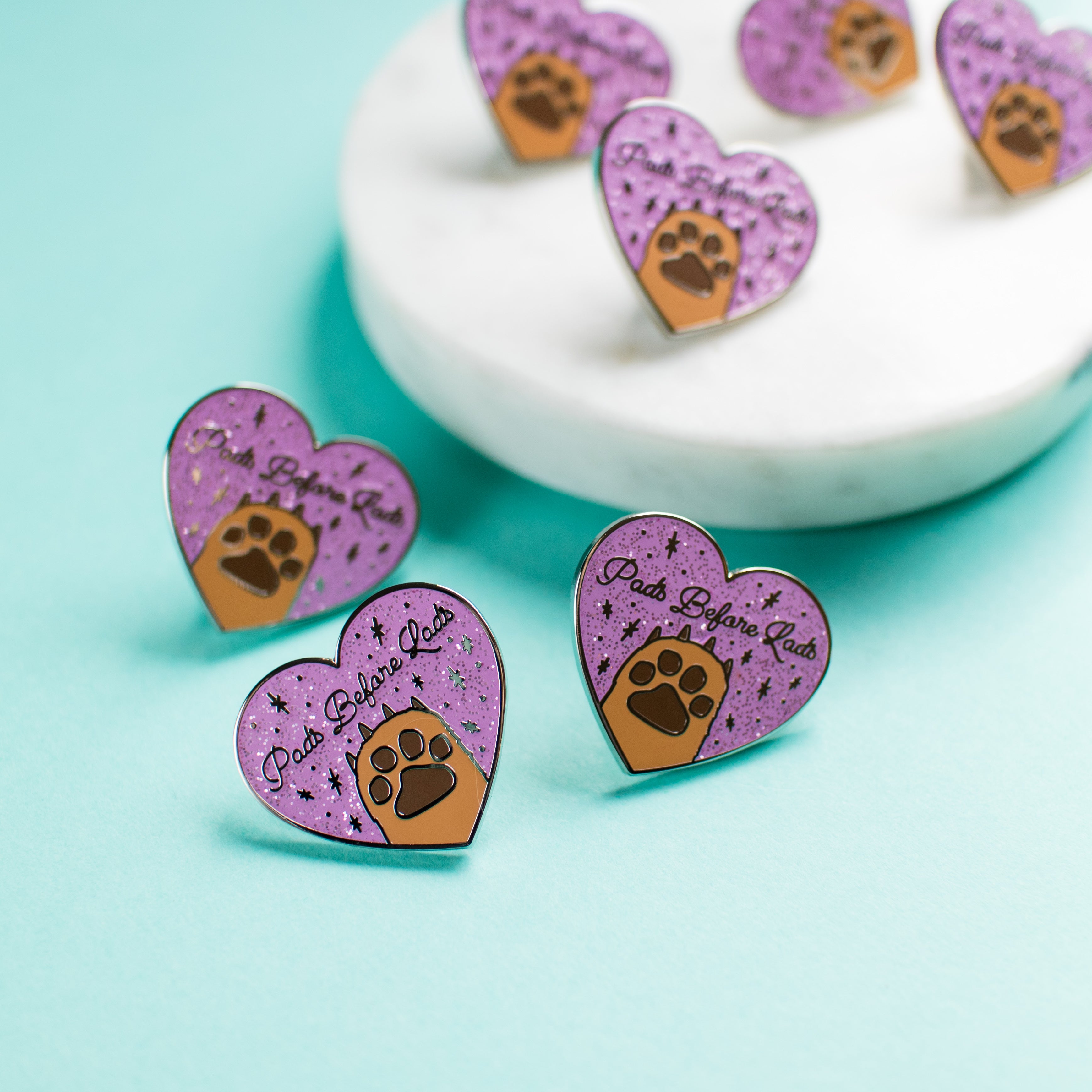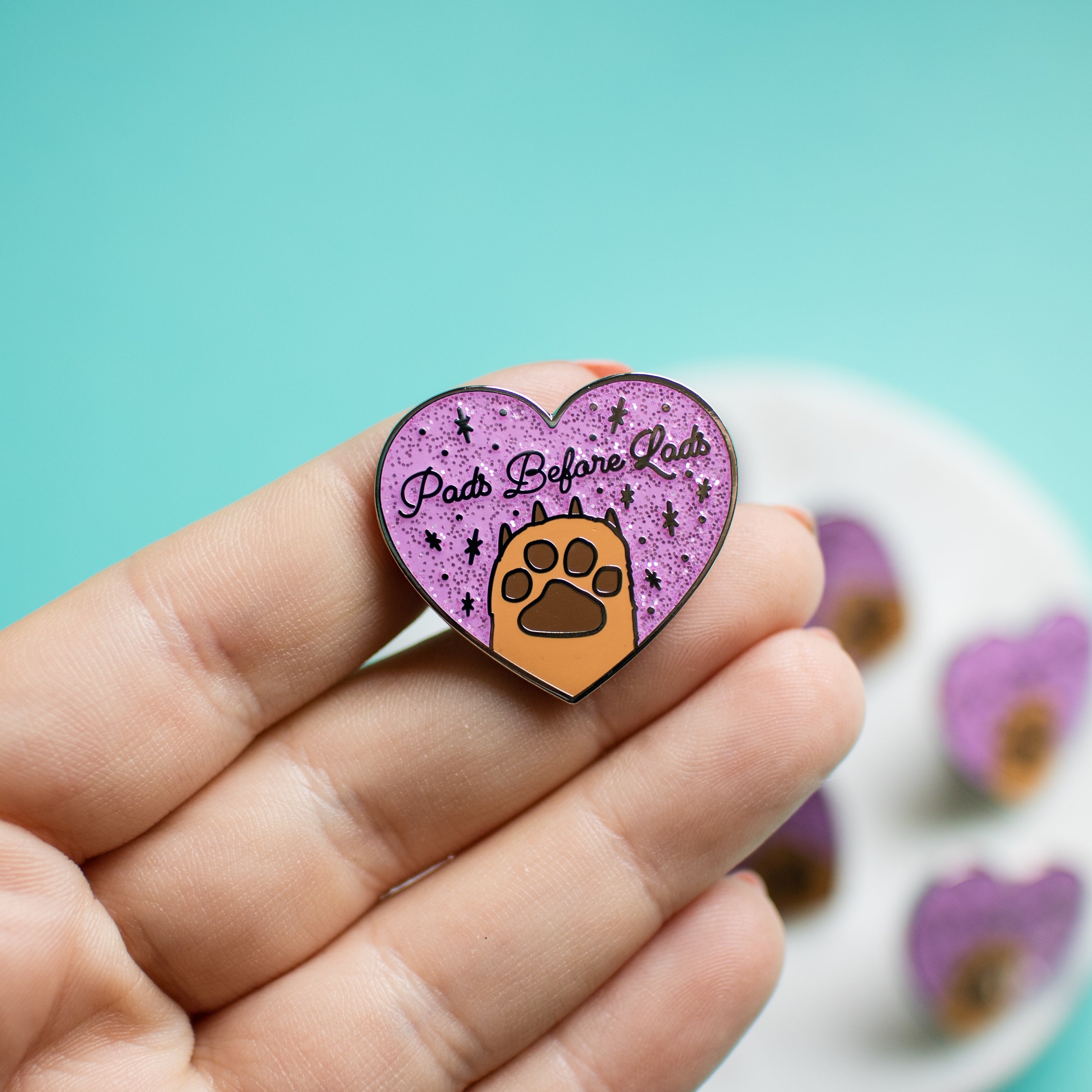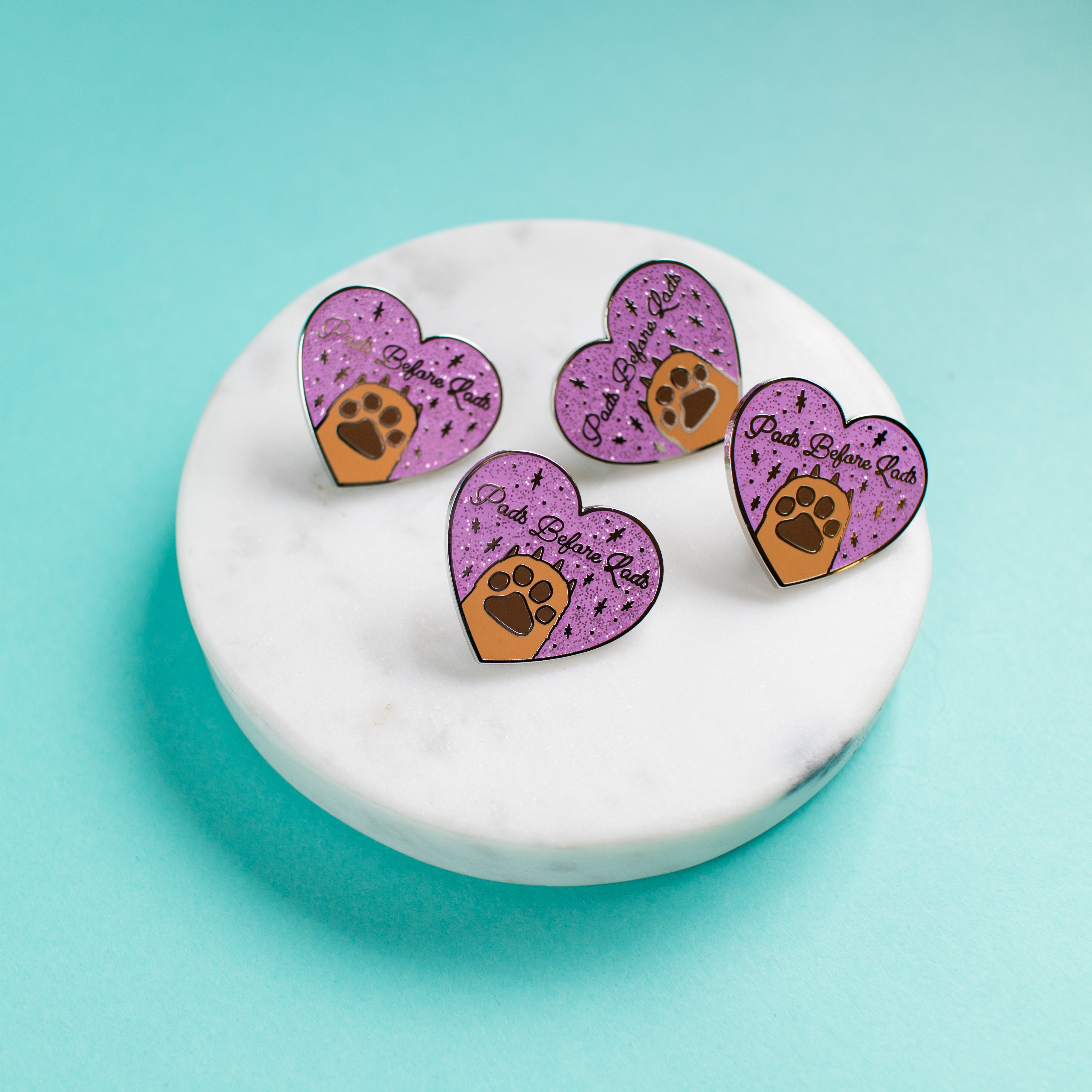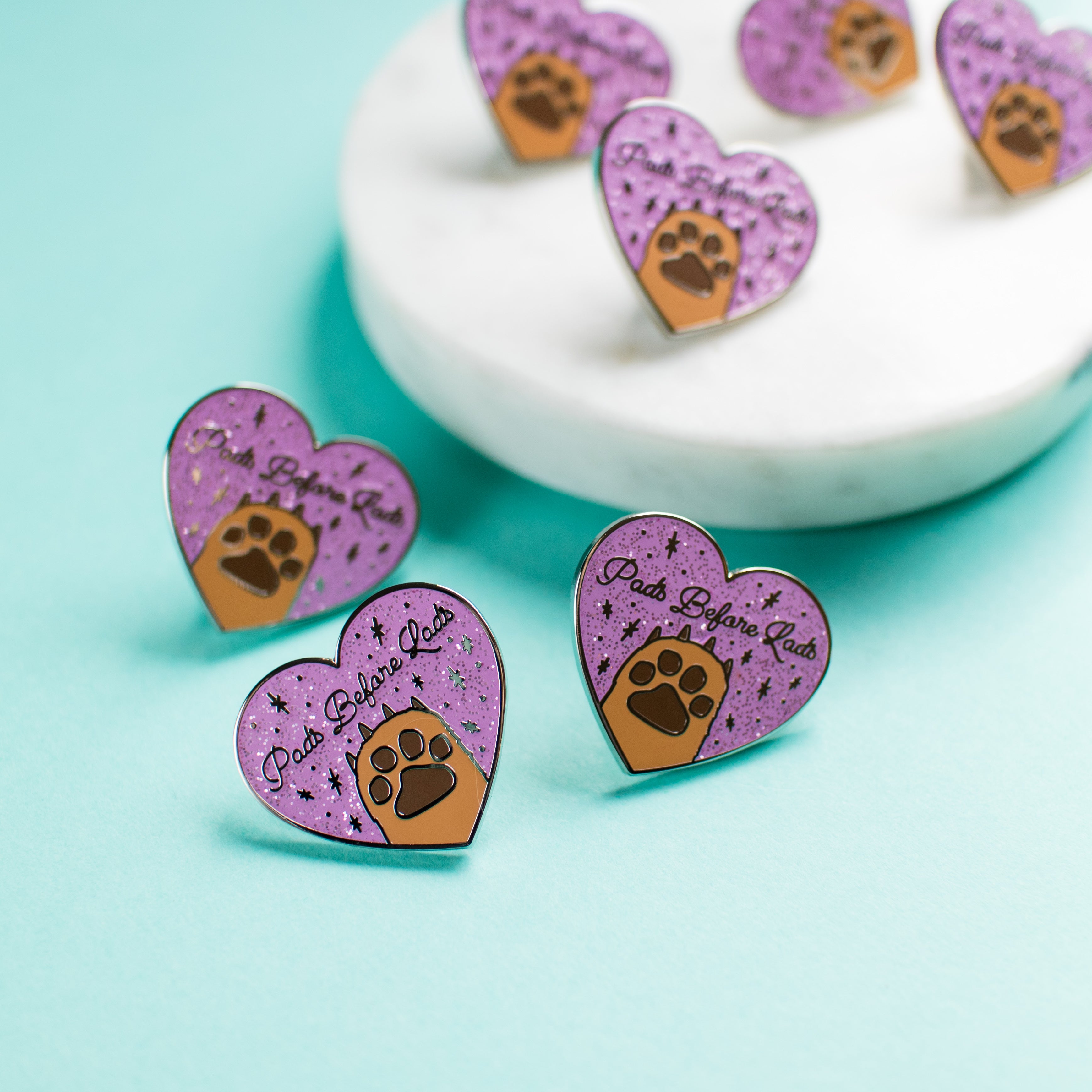 Pads before Lads Pin
FREE SHIPPING ON UK ORDERS OVER £15
Whether it's a dog or a cat, our furry best friends mean the world to us. We love their boop-able noses, their soft kitten fur, and their jellybean pads... we even put up with hairballs and slobbery chops!
Here's a pin to let all the boys know that your fur baby will always come first!
With silver metal detail, and pink glittery enamel, this heart shaped pin will look perfect on your denim jacket!
Our "Pads before Lads" pin measures 3cm X 2.6cm and comes displayed on a backing card.
Lovely Pick Me Up
I bought two "Pads Befoe Lads" pins for my daughter and her friend. Both of them are big cat lovers. The delivery was quick and the wrapping made them extra special. The pin quality is excellent. A perfect fun little gift.
Perfect!
Amazing design, Kim's work is awesome!
Perfect!
Lovely wee pin, came super fast, great quality, a brilliant unique item. Will be back!!!
Lovely!
I bought this as a gift for a friend. Speedy delivery and she was very happy with it. Thank you!
Lovely gift
I got this for a friend of mine as a birthday gift, she loved it and it's so cute I might have to get one myself!
It speaks the truth
In love with my 'Pads before Lads' pin, ain't it the truth! Super cute, great quality. Thank you! 🐾