FREE UK DELIVERY ON ORDERS OVER £20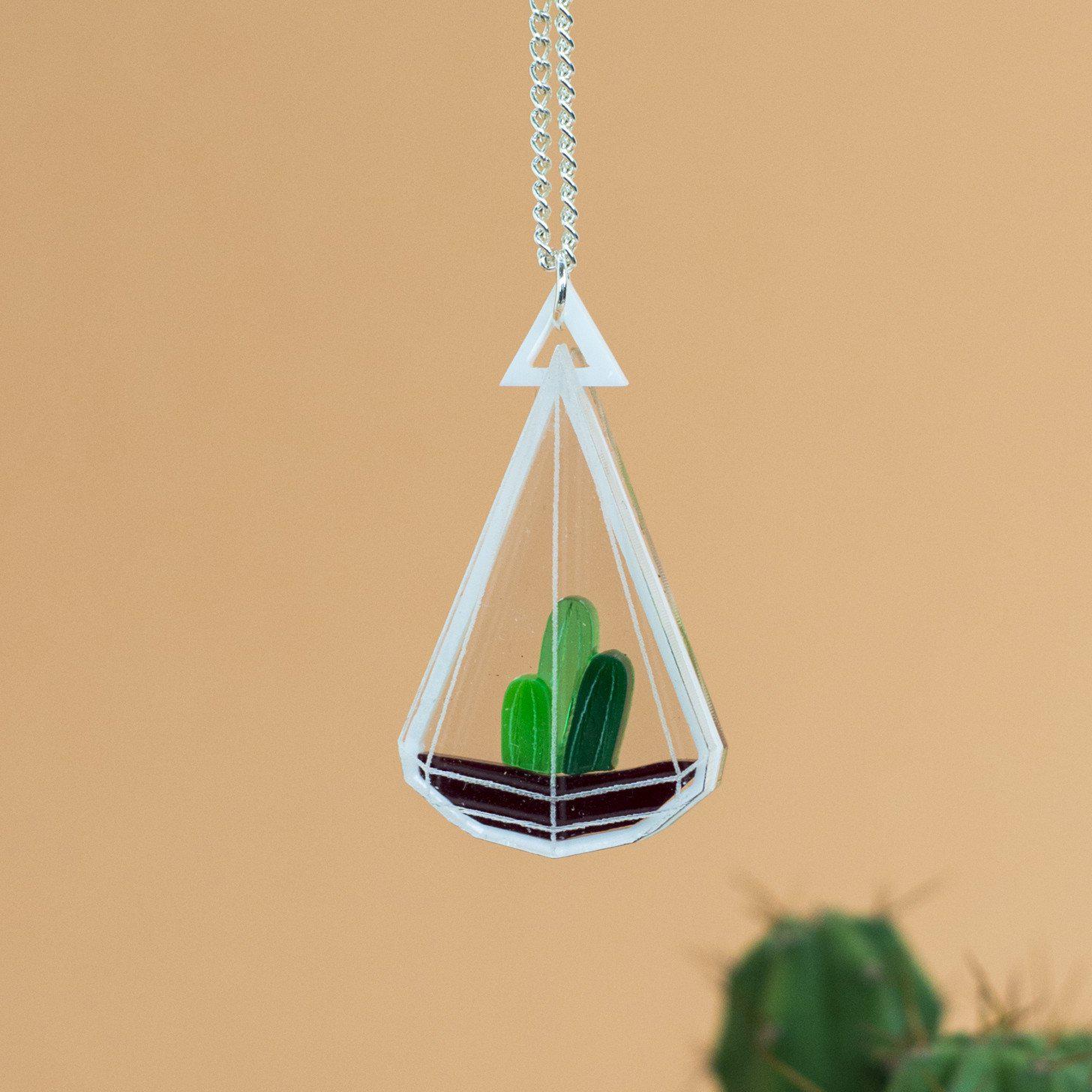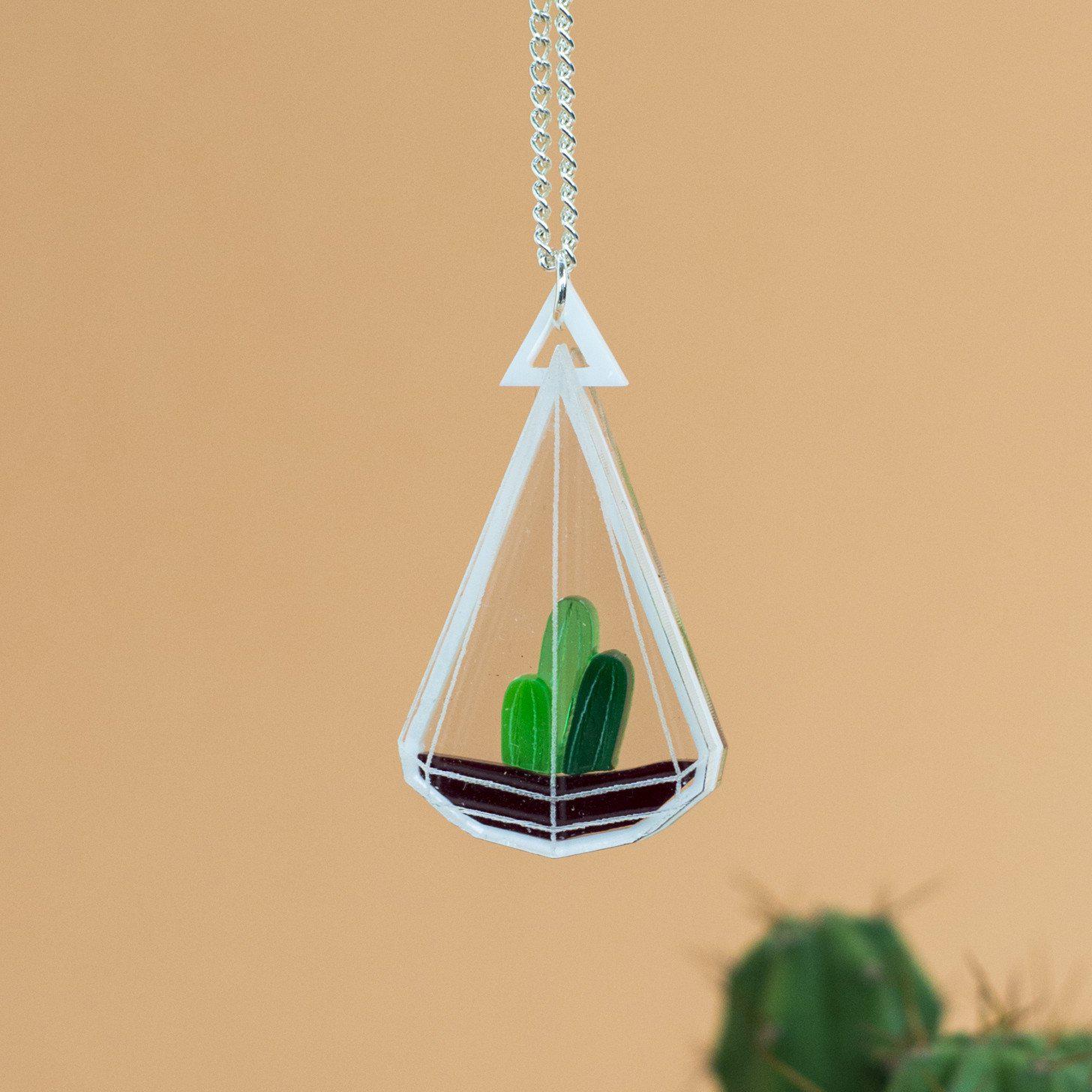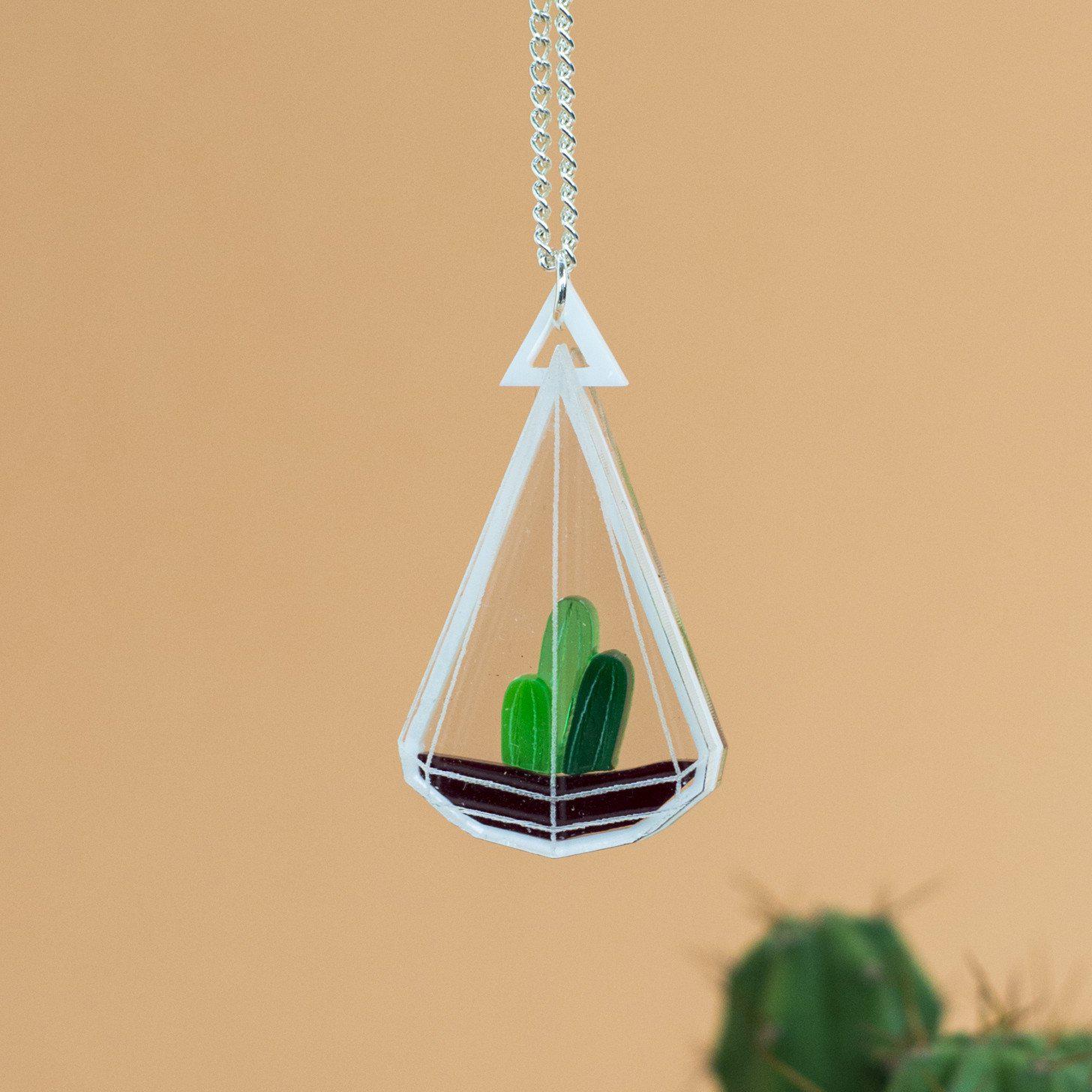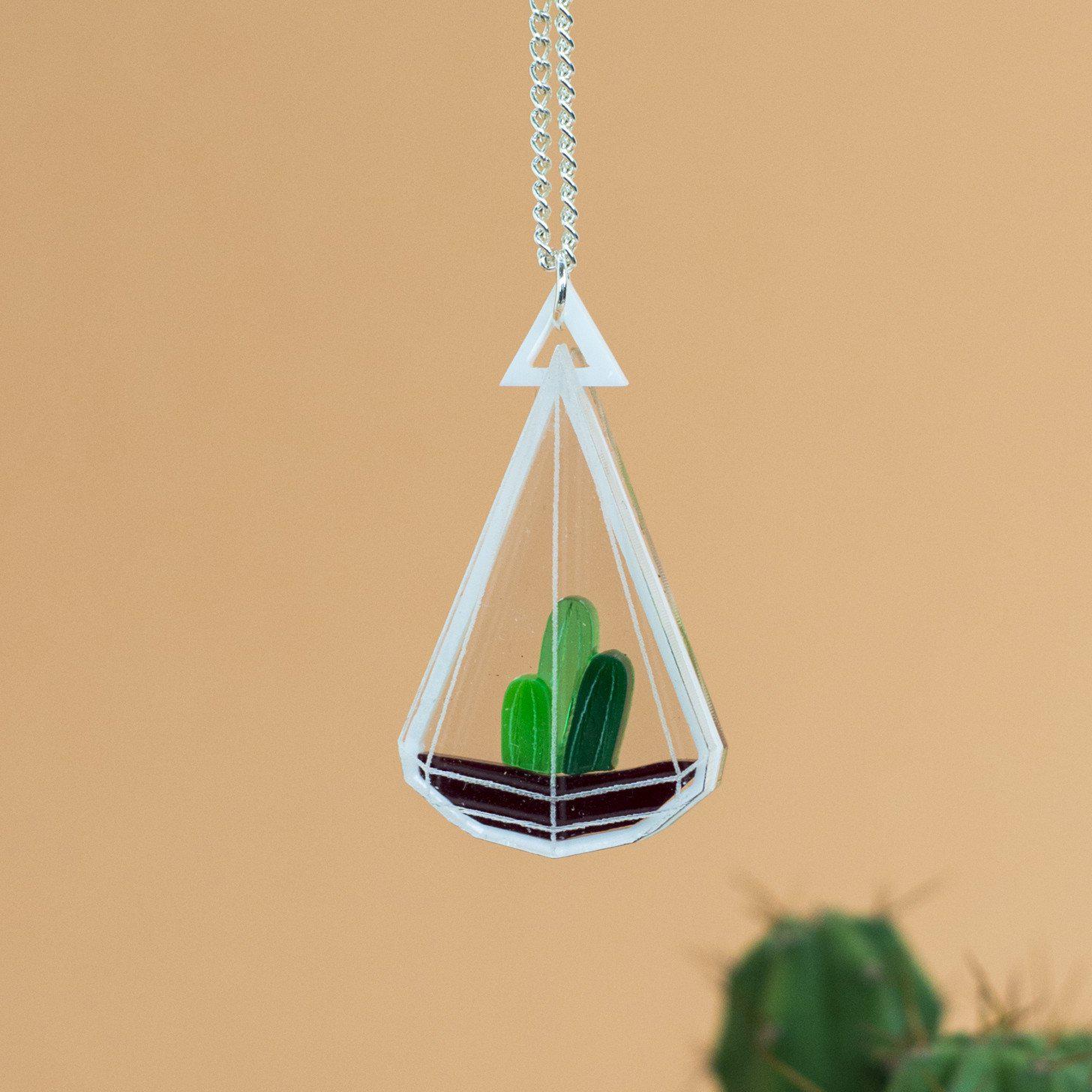 Small Terrarium Necklace
FREE SHIPPING ON UK ORDERS OVER £15
Do you like cacti like we like cacti? Then you'll be sure to love this brand spanking new jewellery range inspired by the finest of horticultural delights.
Terrariums are the perfect home for your cacti and succulent friends, they brighten your desk, add delight to your room, and just look pretty darn cool. So we made them portable. And supppper easy to care for. Enter the terrarium necklace.
Laser cut from an array of green, white and clear perspex, this is the smallest version of our terrarium necklaces. Sandwiched between two slices of laser cut clear plastic with etched detailing, you'll find an intricately cut and etched perspex cacti, all pieced together by and in the Finest Imaginary studio. 
Our range of cacti and succulent jewellery is the perfect gift for the contemporary jewellery wearer, the cacti fan, or maybe just a special little treat for yourself. 
This geometric terrarium necklace measures 27mm wide, 44mm tall. The terrarium necklace is strung on an 18" silver plated trace chain..
Photos by Holly Booth Photography