FREE UK DELIVERY ON ORDERS OVER £20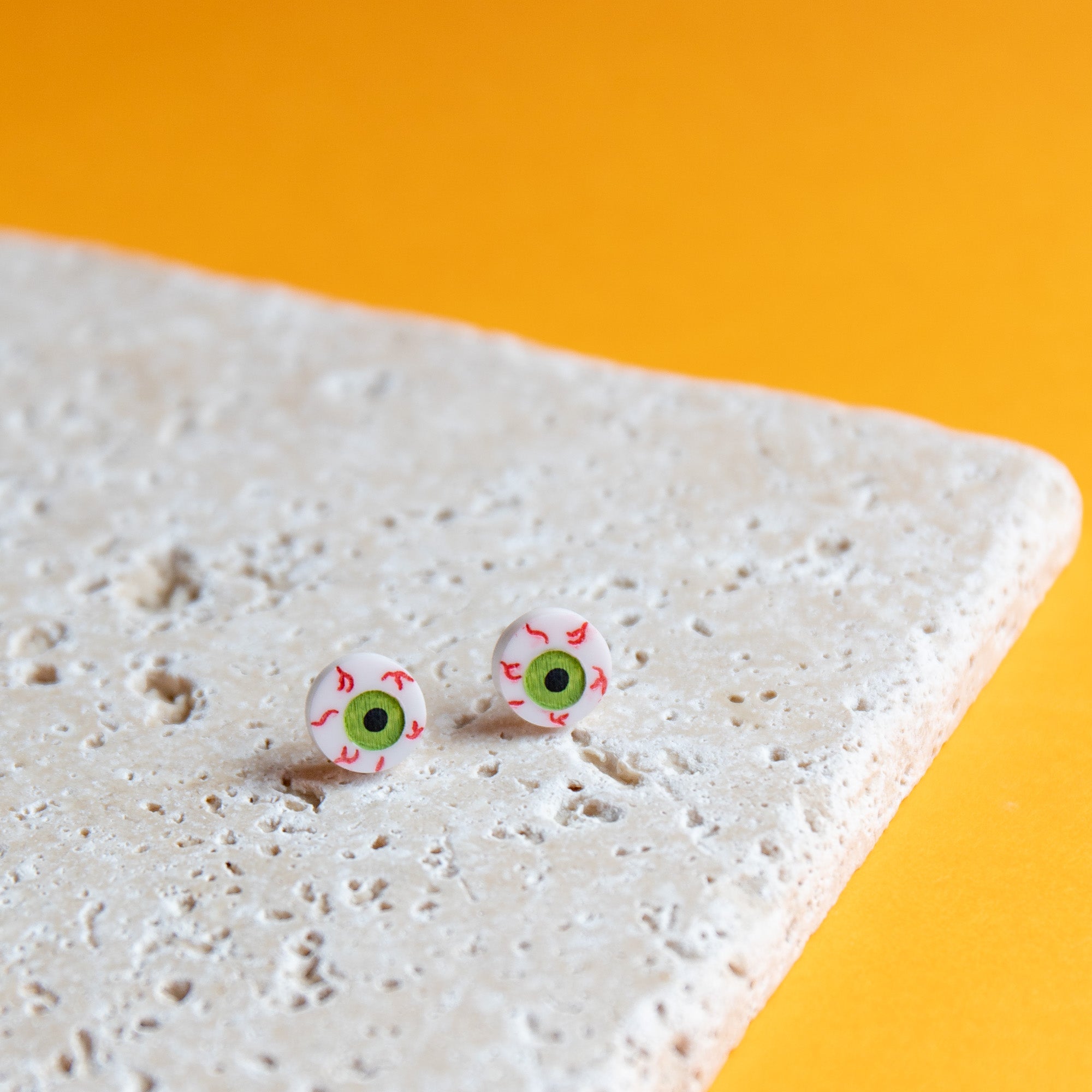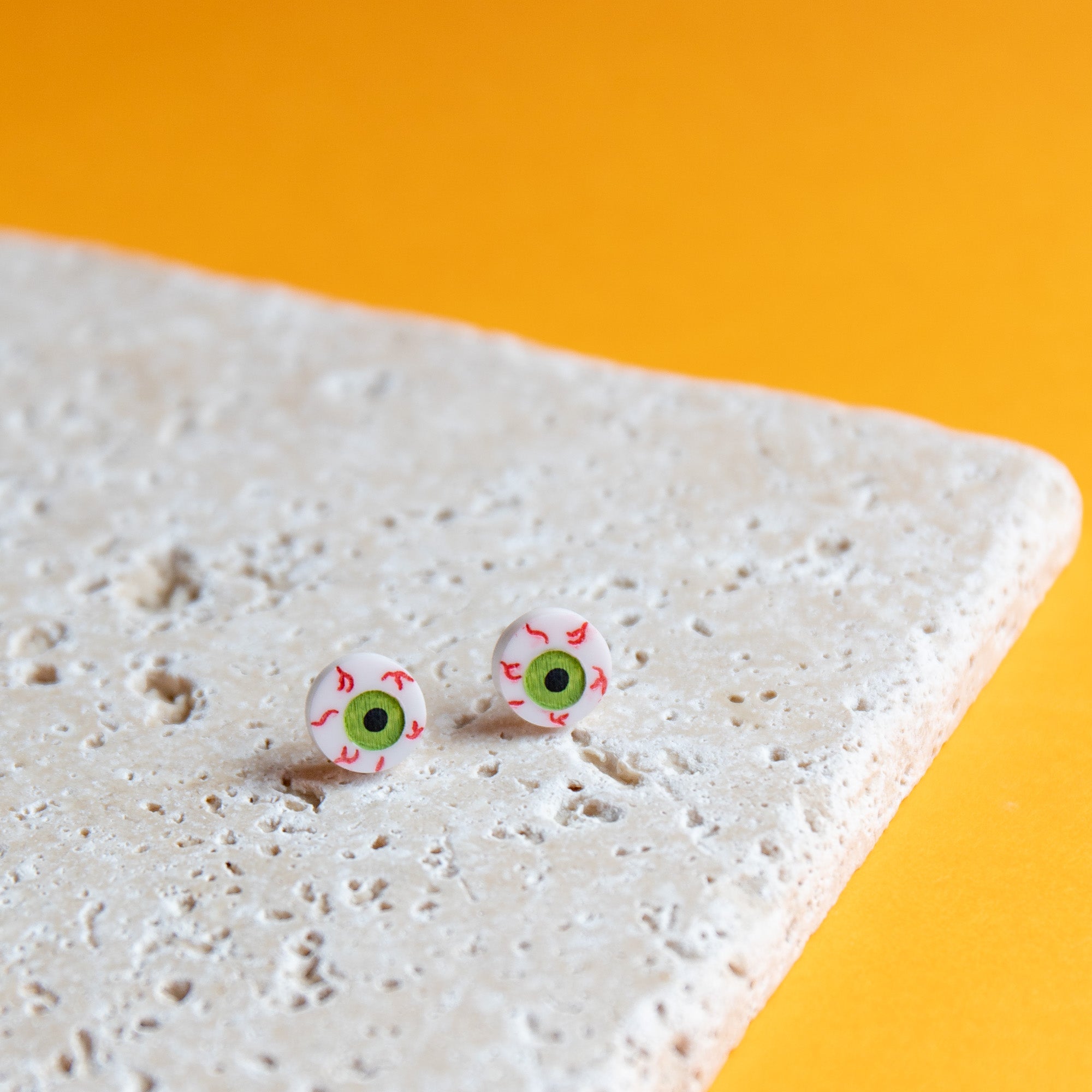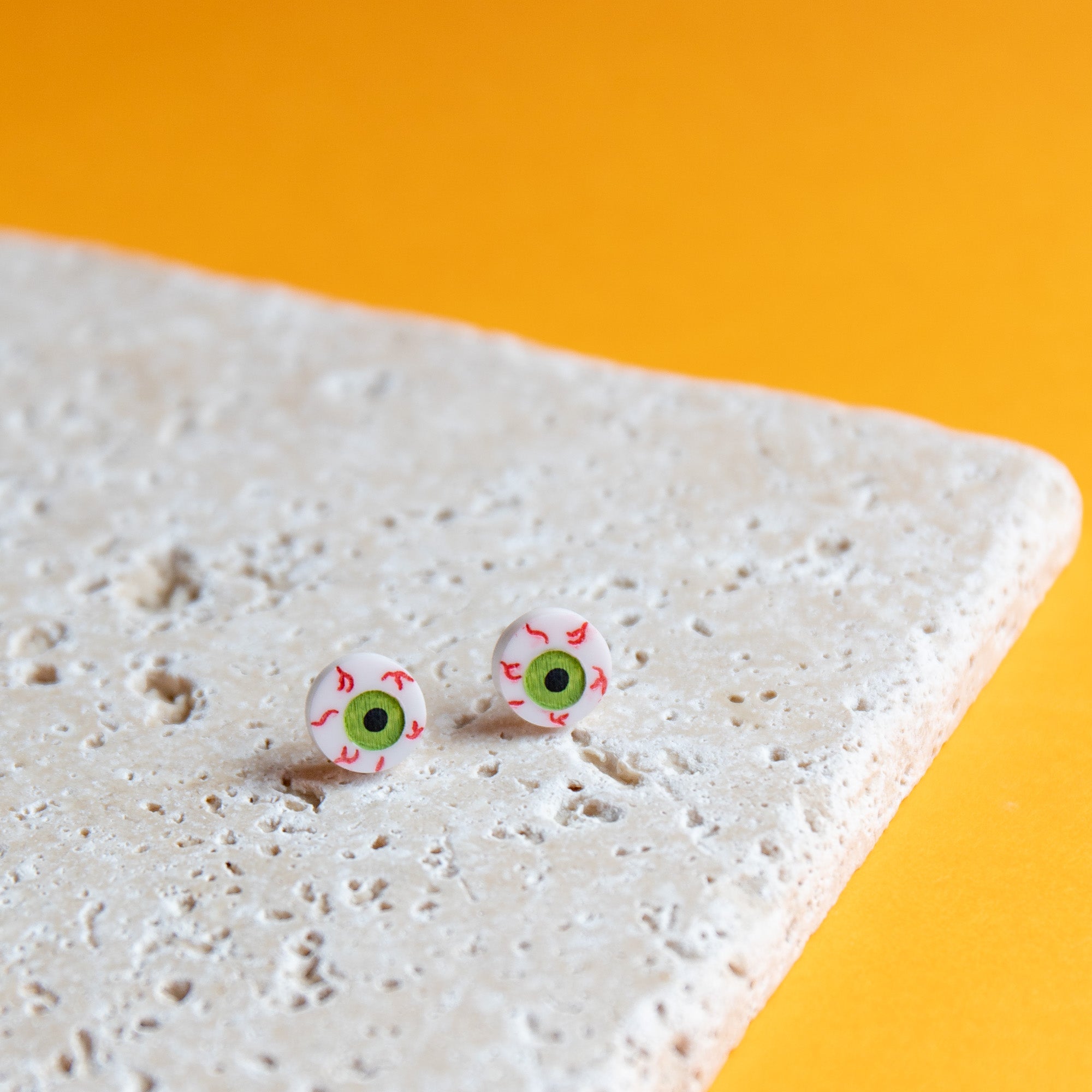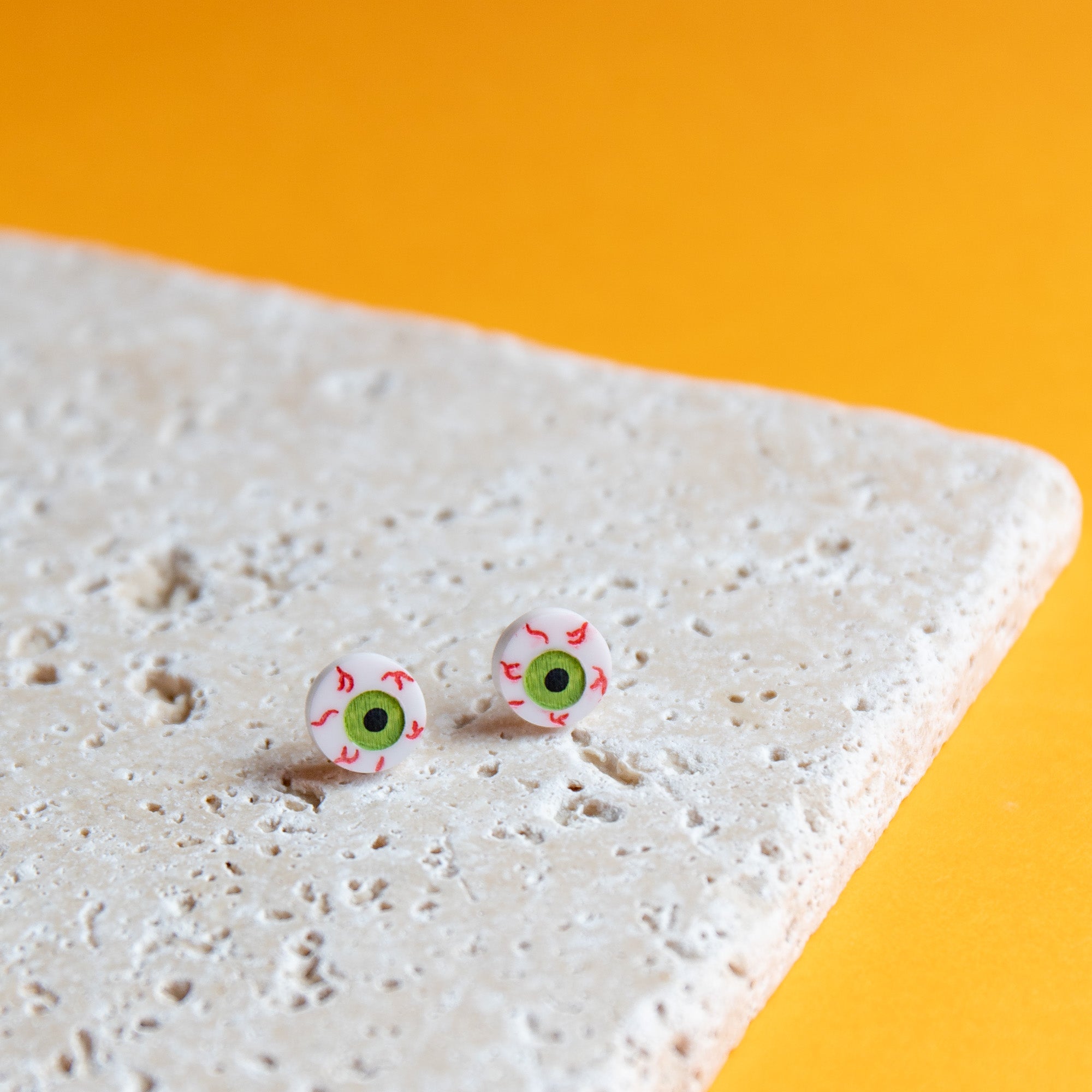 Eyeball Earrings
FREE SHIPPING ON UK ORDERS OVER £15
Jeepers, creepers, where'd you get those disgustingly bloodshot peepers?
👀
A pair of bloodshot eyeballs for your ears, no one can say you don't put effort in the details with these babies on Halloween!
Made with 3mm white perspex, hand painted with green, black and red detailing, complete with a silver plated stud back. 
These eyeball earrings have been designed and made in the Finest Imaginary studio in the UK. Each tiny eyeball measures 11mm tall X 11mm wide.
Perfect!
I saw these and had to get them. They are great had so many compliments about them!