FREE UK DELIVERY ON ORDERS OVER £20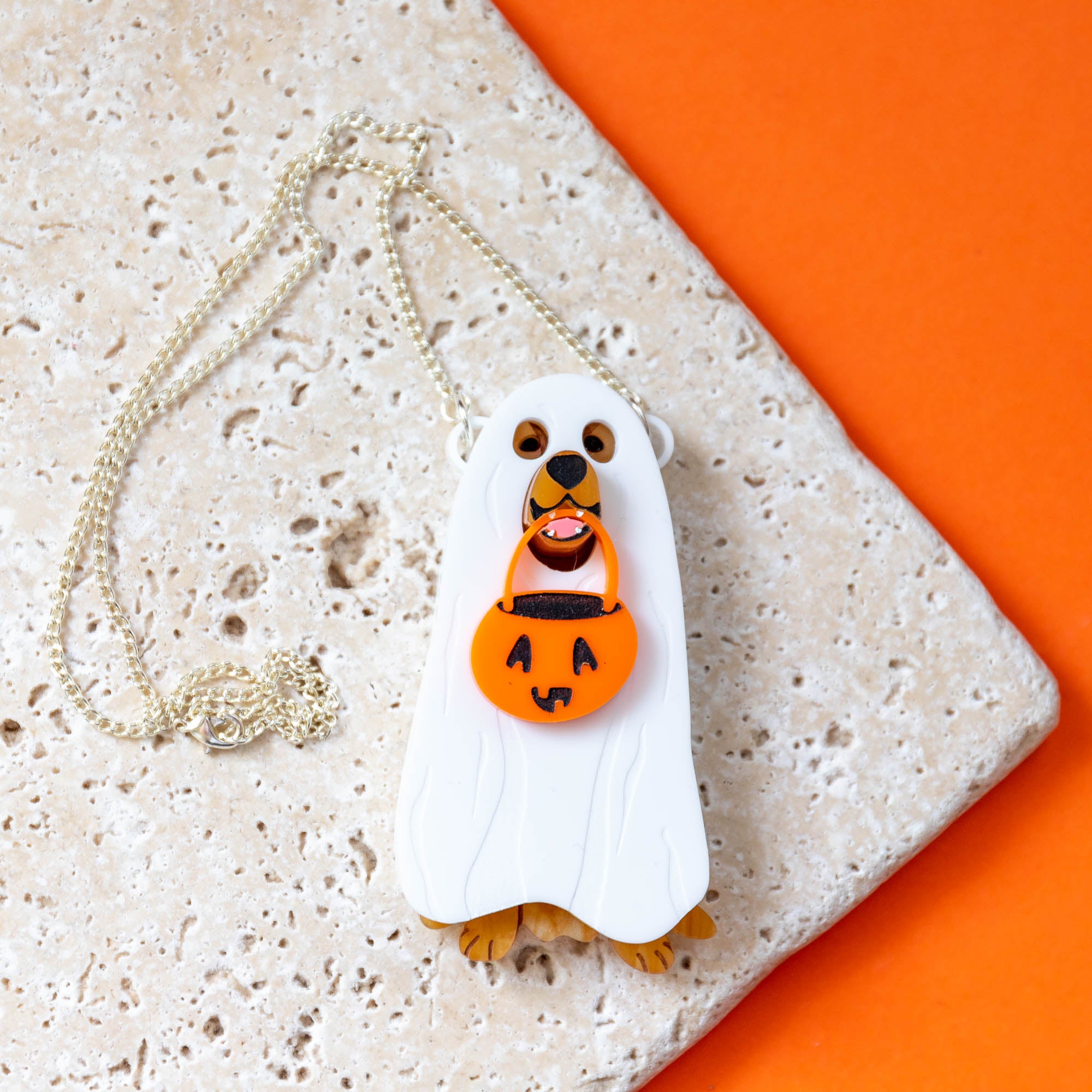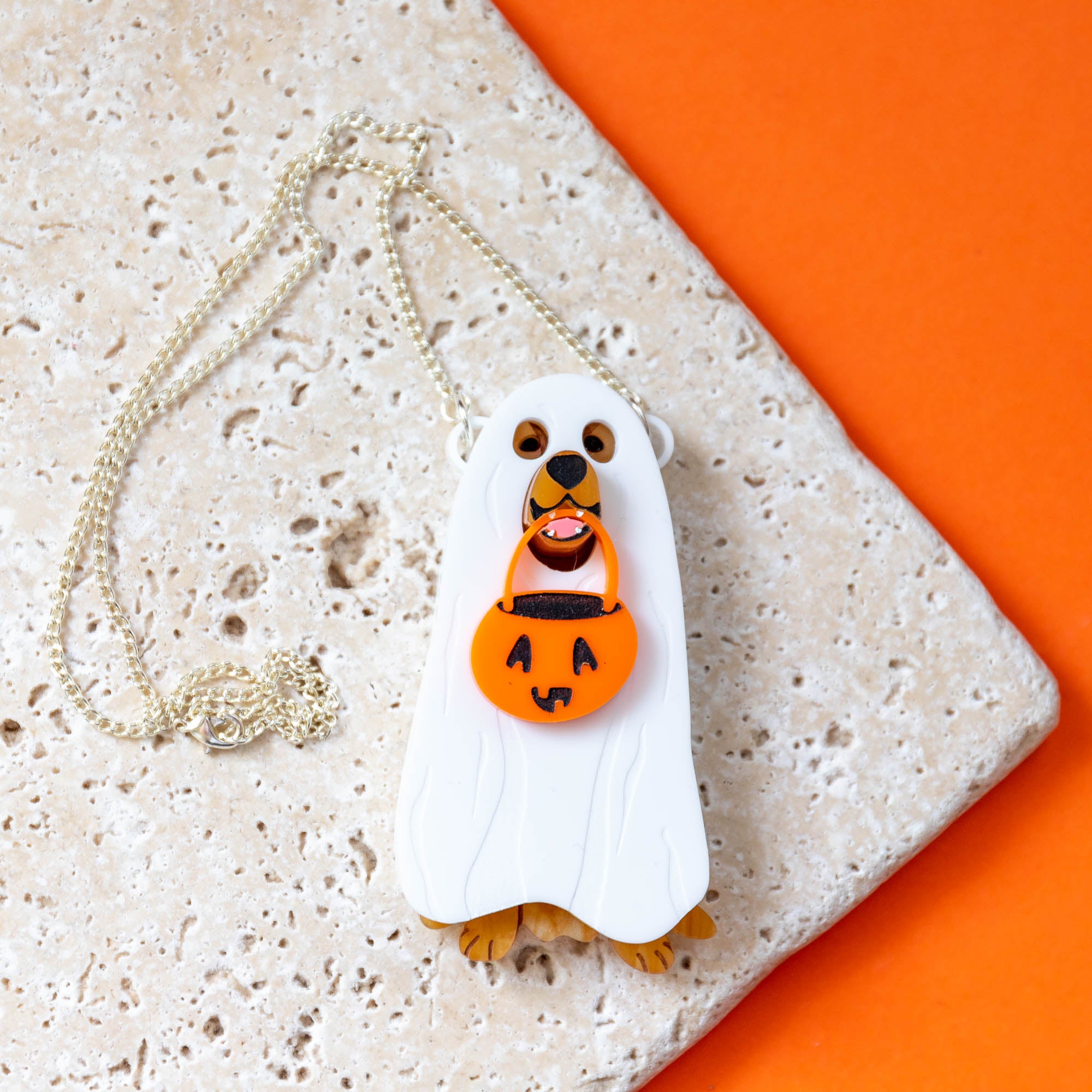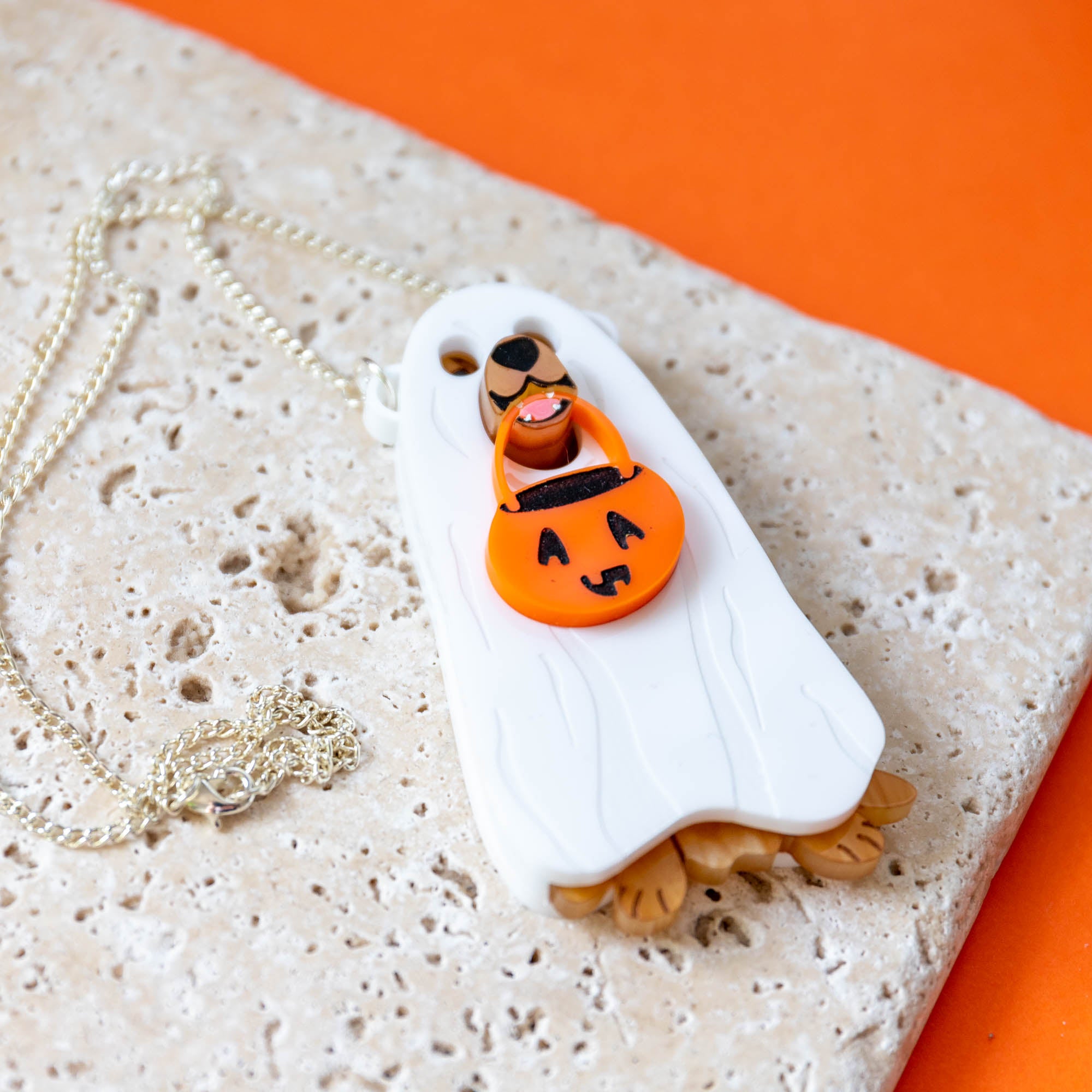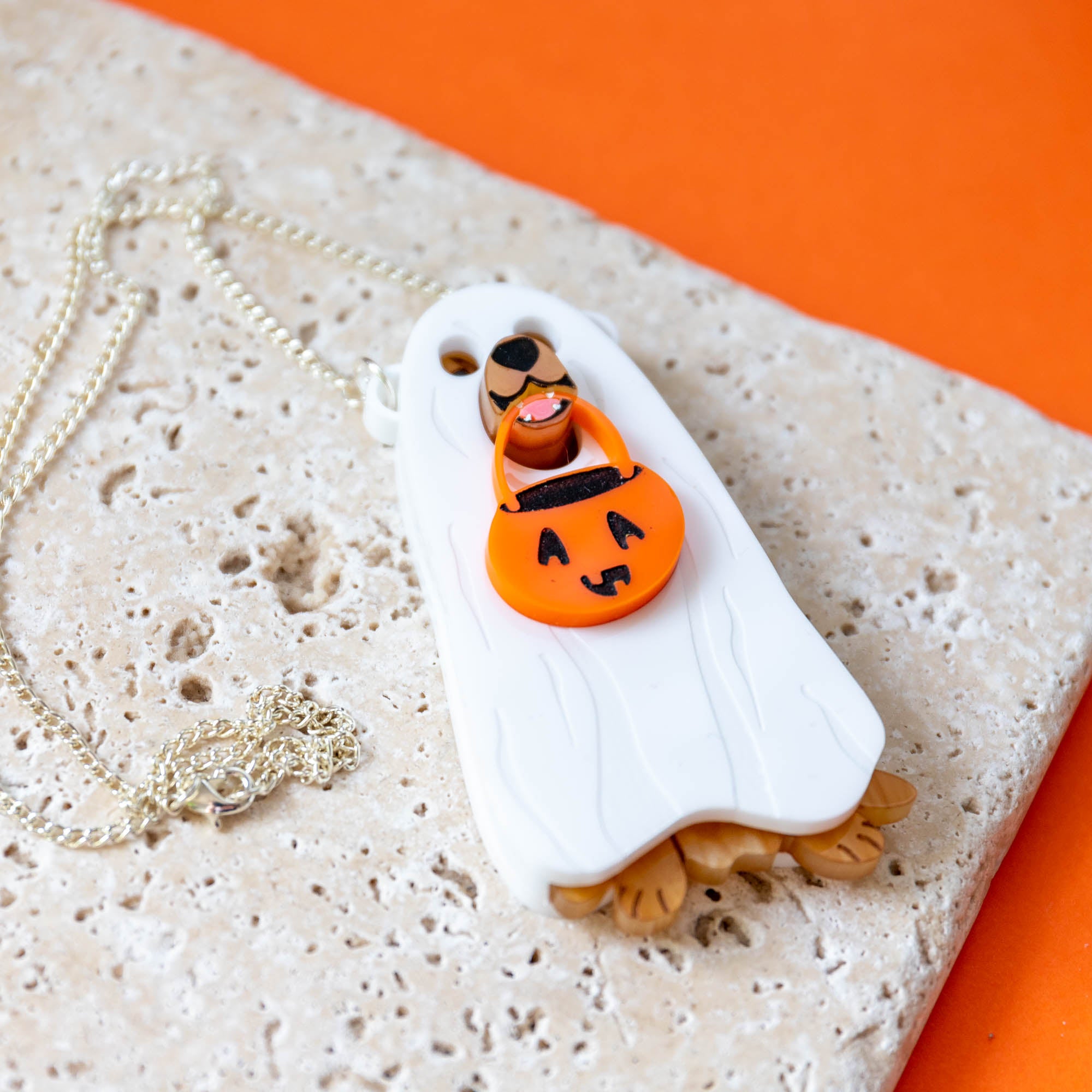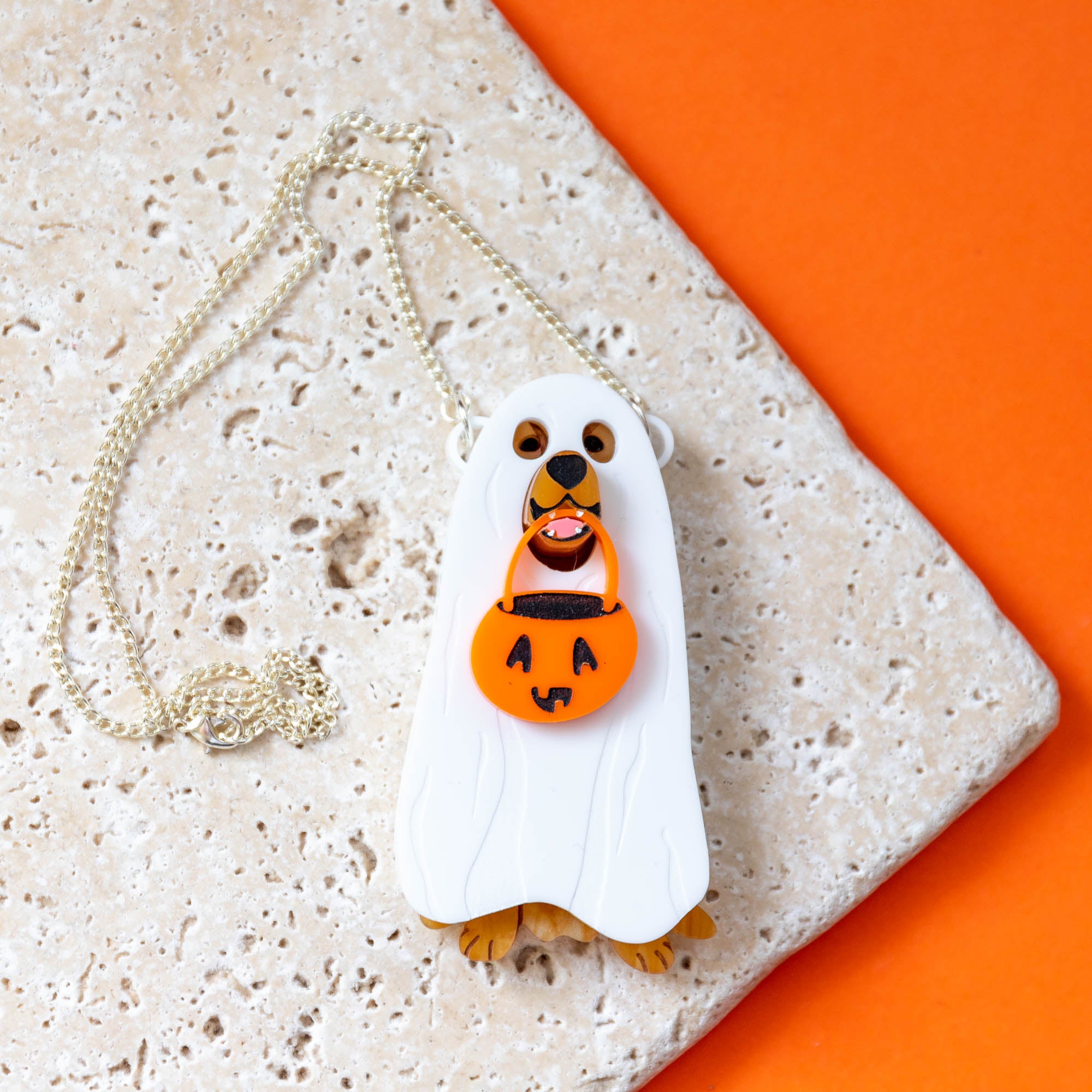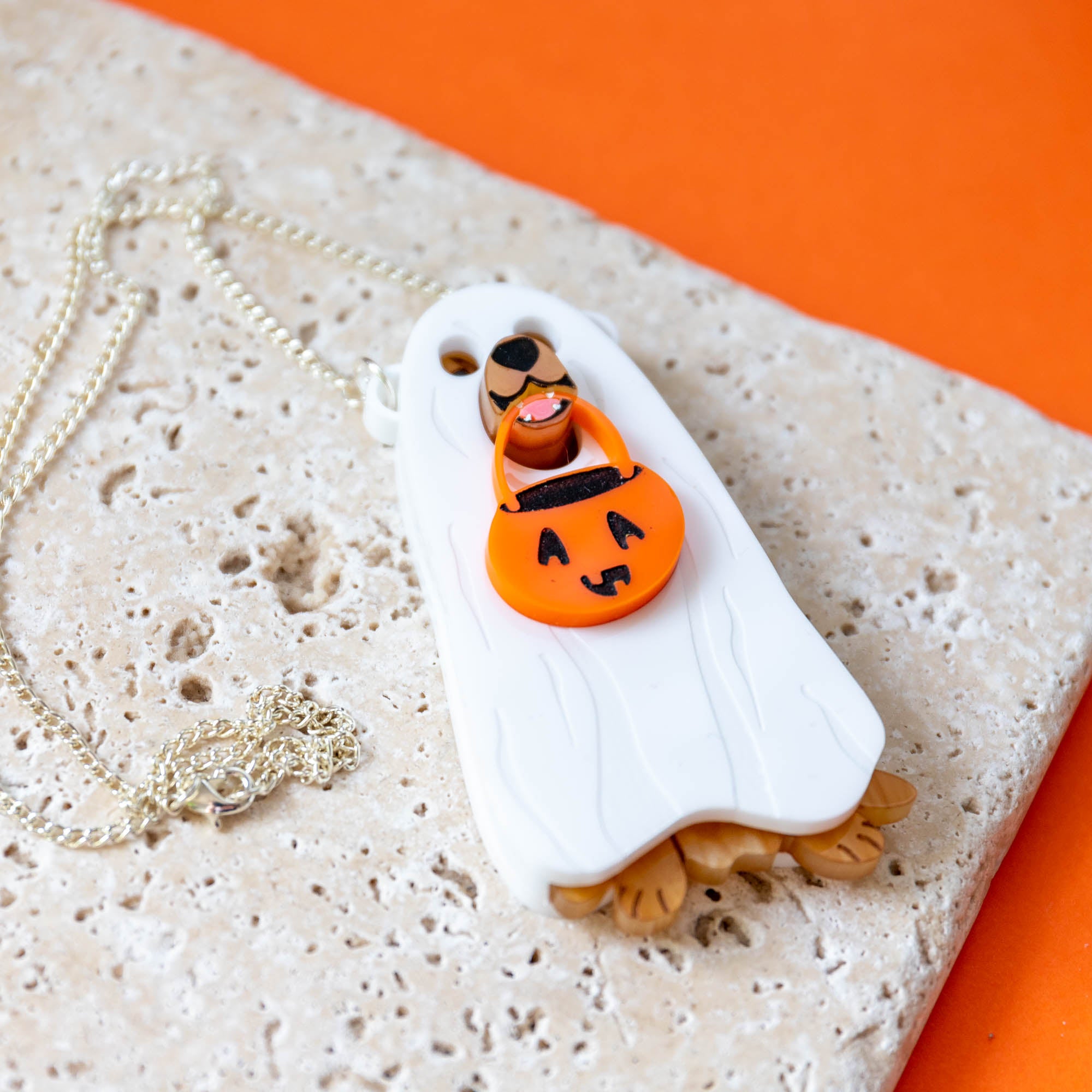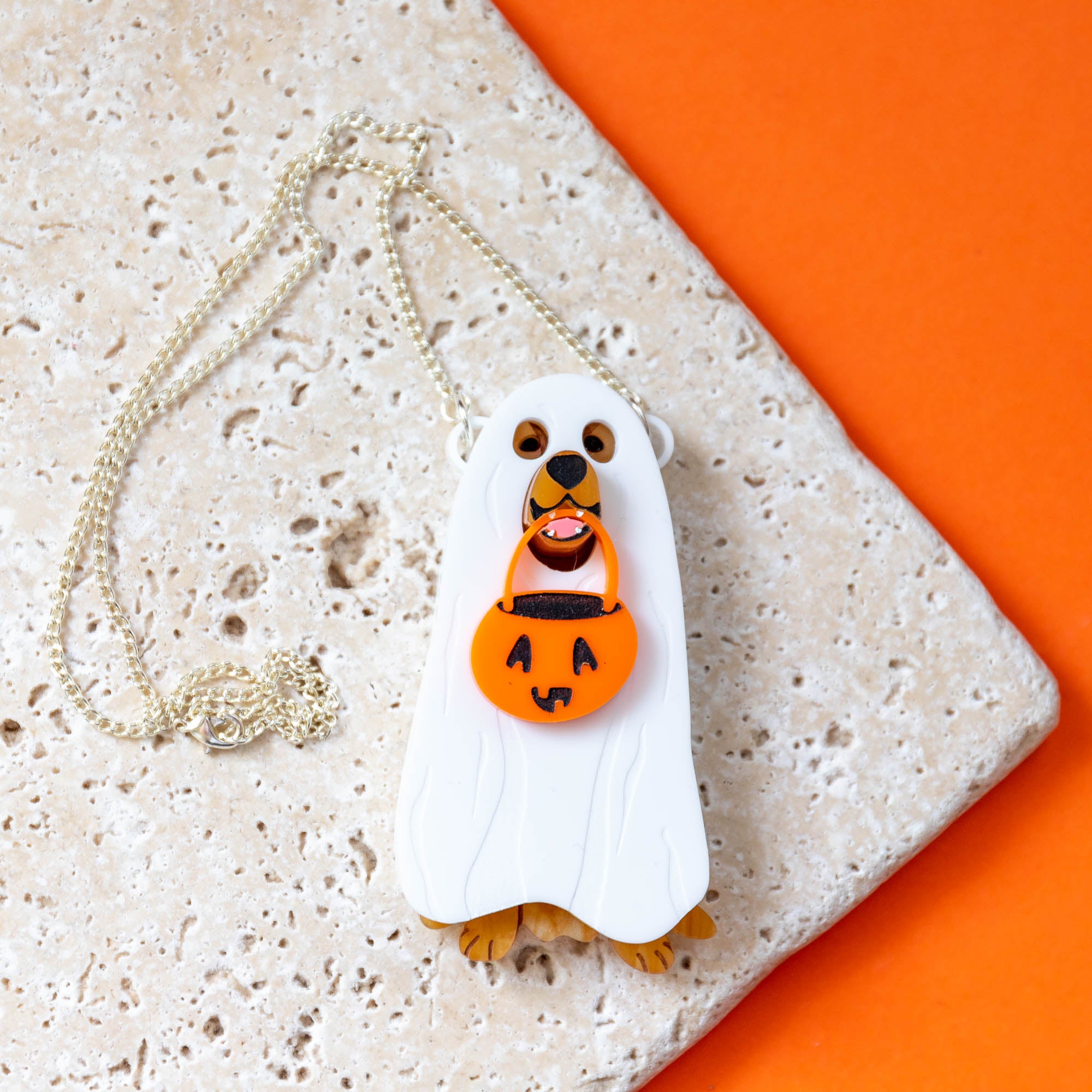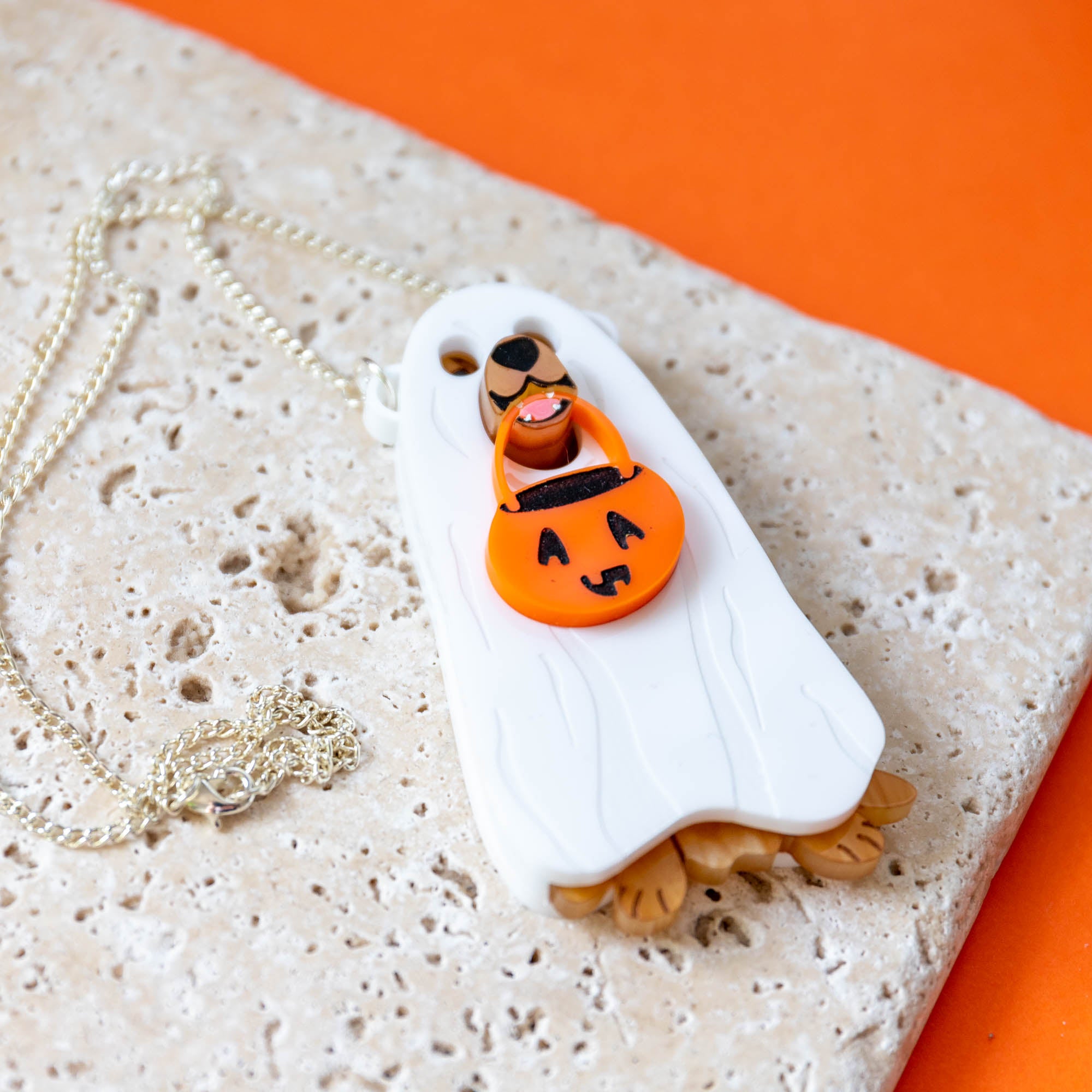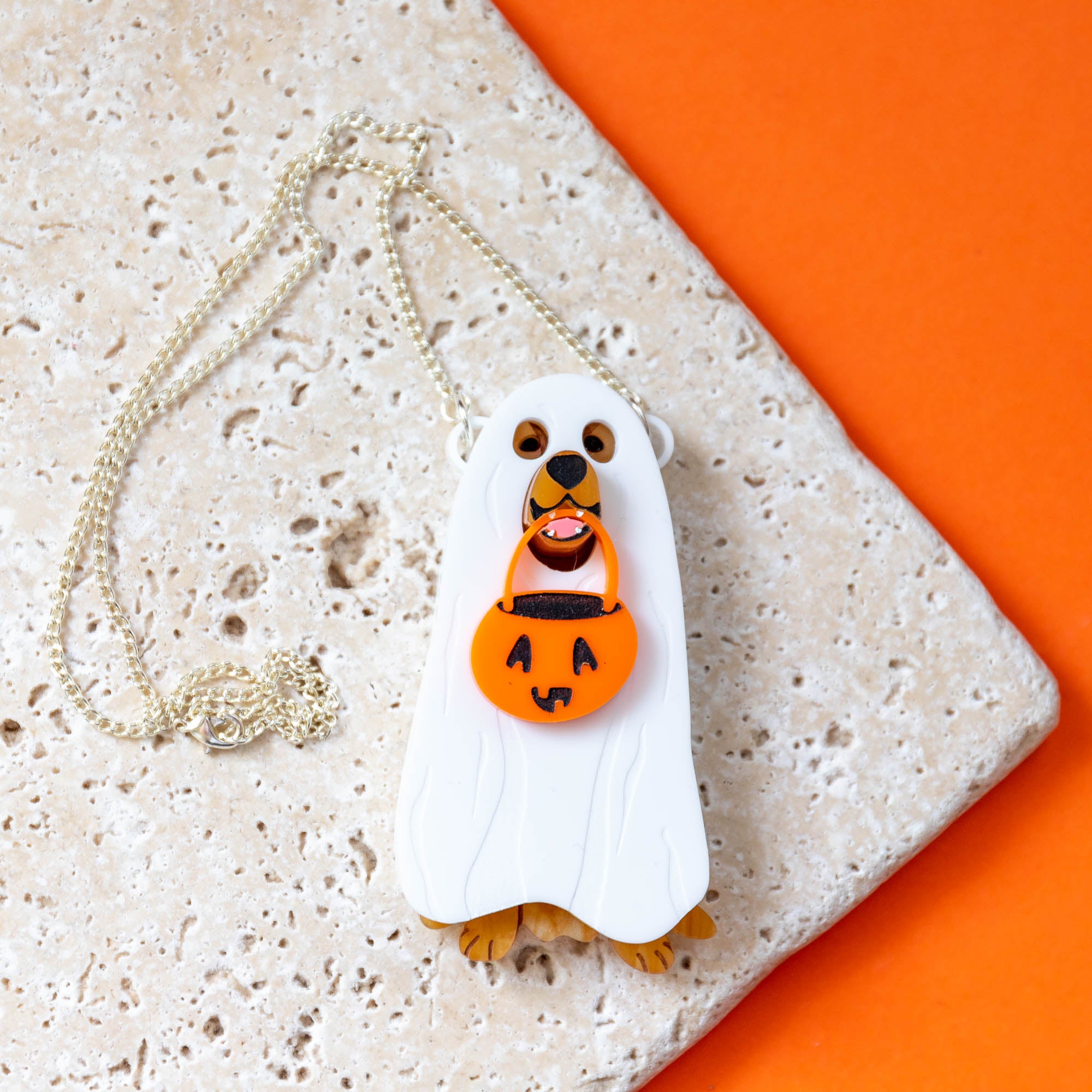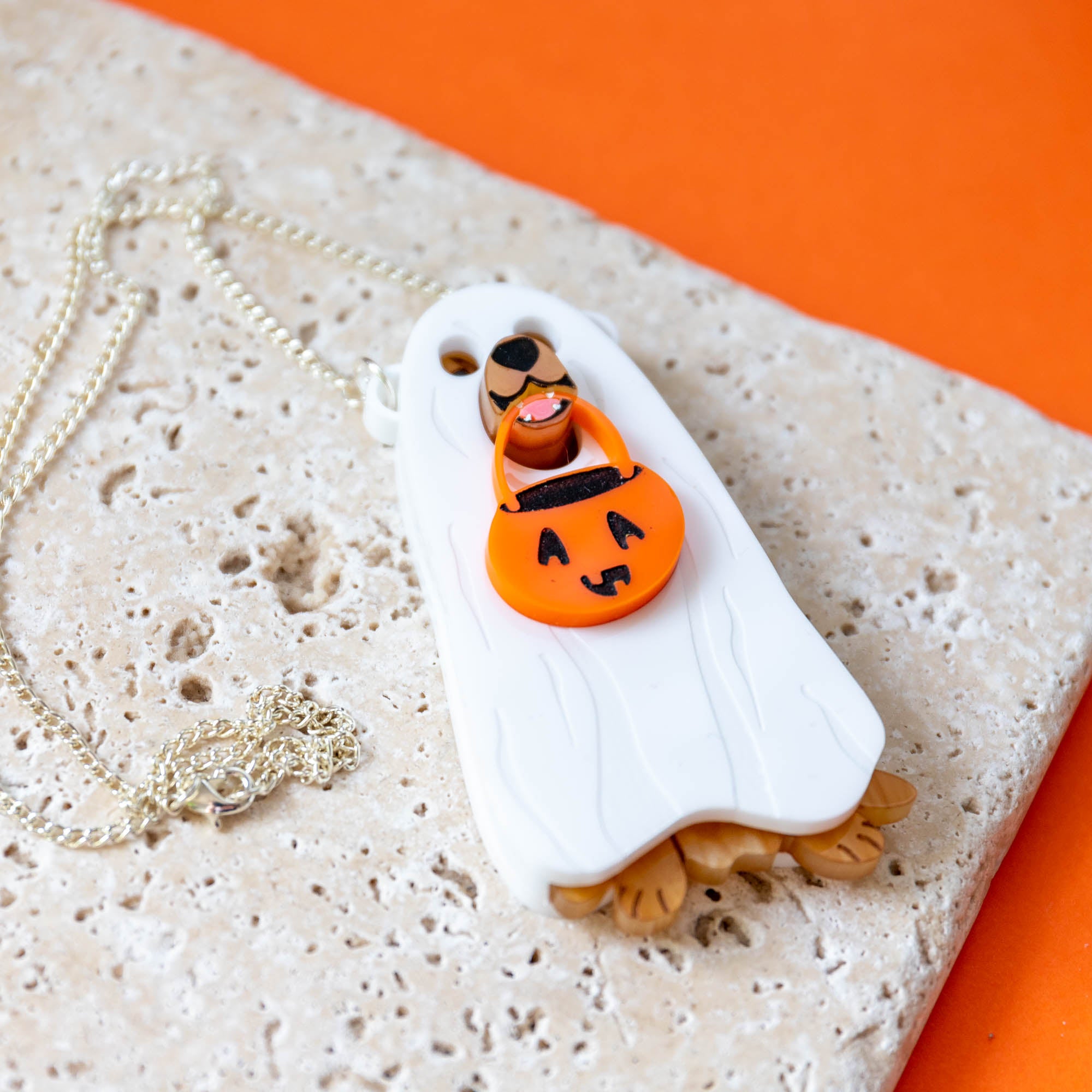 Golden Retriever Ghost Costume Necklace
FREE SHIPPING ON UK ORDERS OVER £15
We love nothing better than a Halloween Dog Costume Contest! One of our favourite contenders (of course..!) is a Golden Retriever in a ghost costume (one of our resident golden girls, Scout, has even sported this spoopy outfit herself!). 
This spooky golden retriever has been laser cut from special tortoiseshell perspex, and finished with a little painting to bring out those beautiful golden retriever details. The final piece is made from four layers of plastic, all pieced together by hand.

Each spooky Golden Retriever necklace measures 80mm tall by 43mm wide. The silver plated necklace chain measures 18".
Thumbs up
Good quality and quickly posted, ticked all the boxes!