FREE UK DELIVERY ON ORDERS OVER £20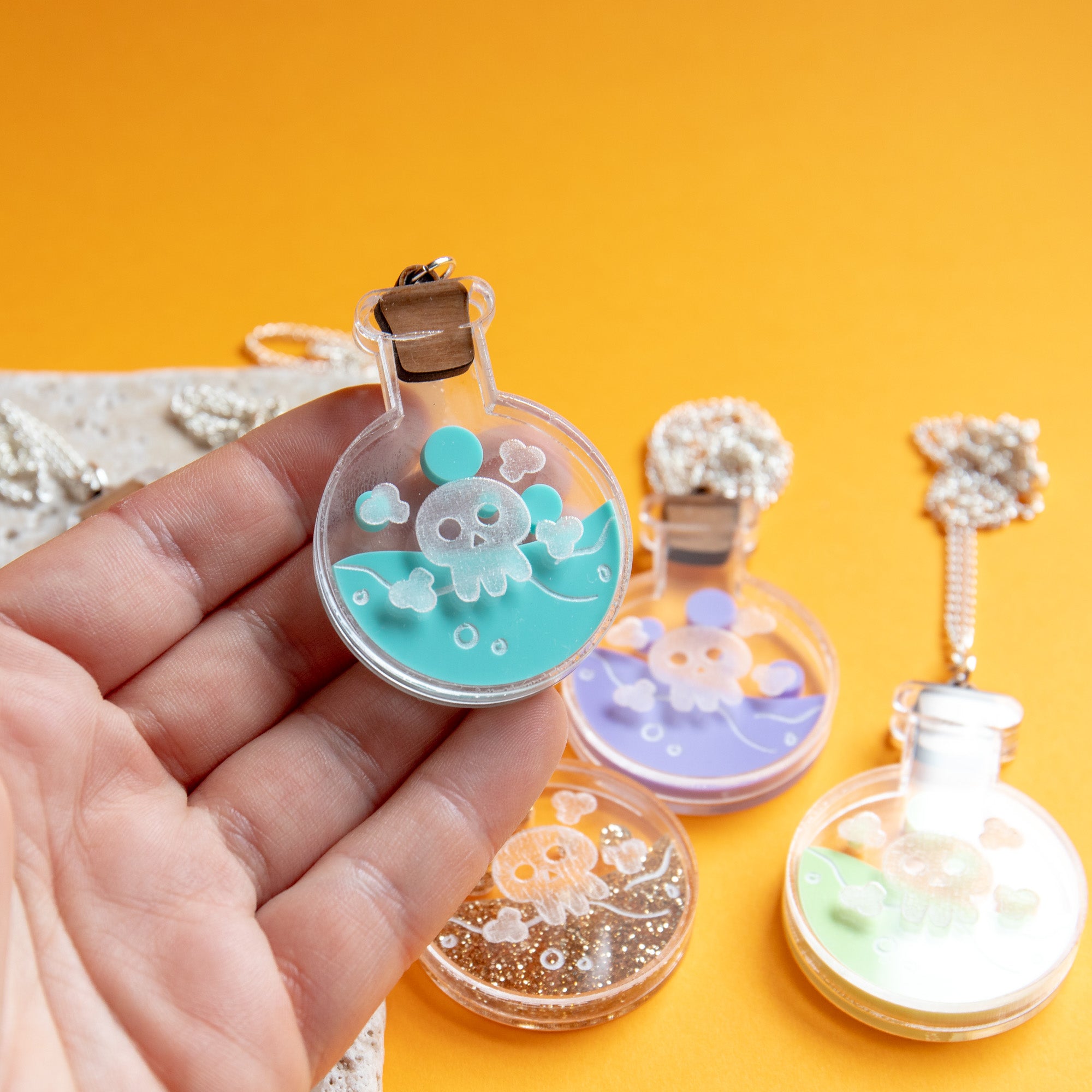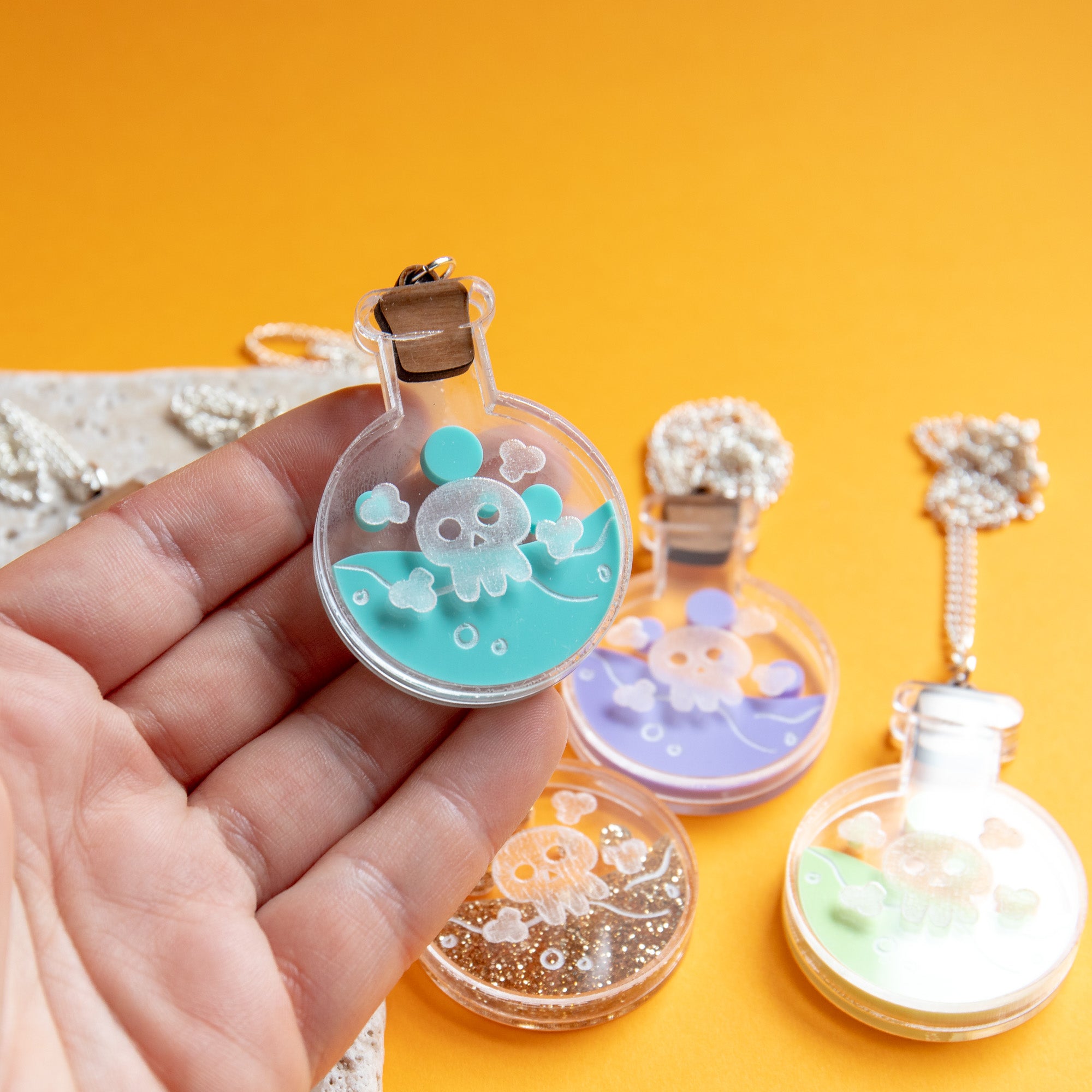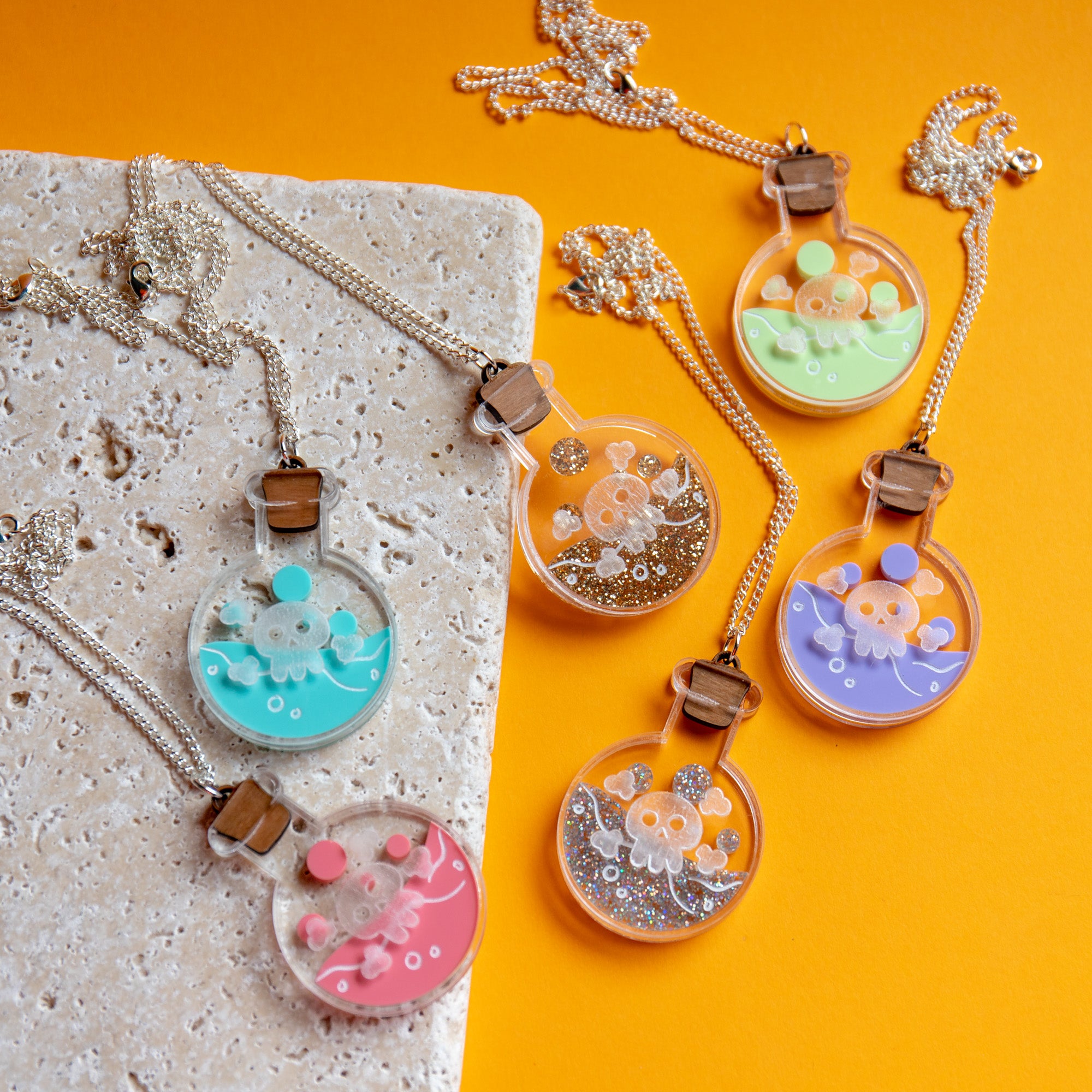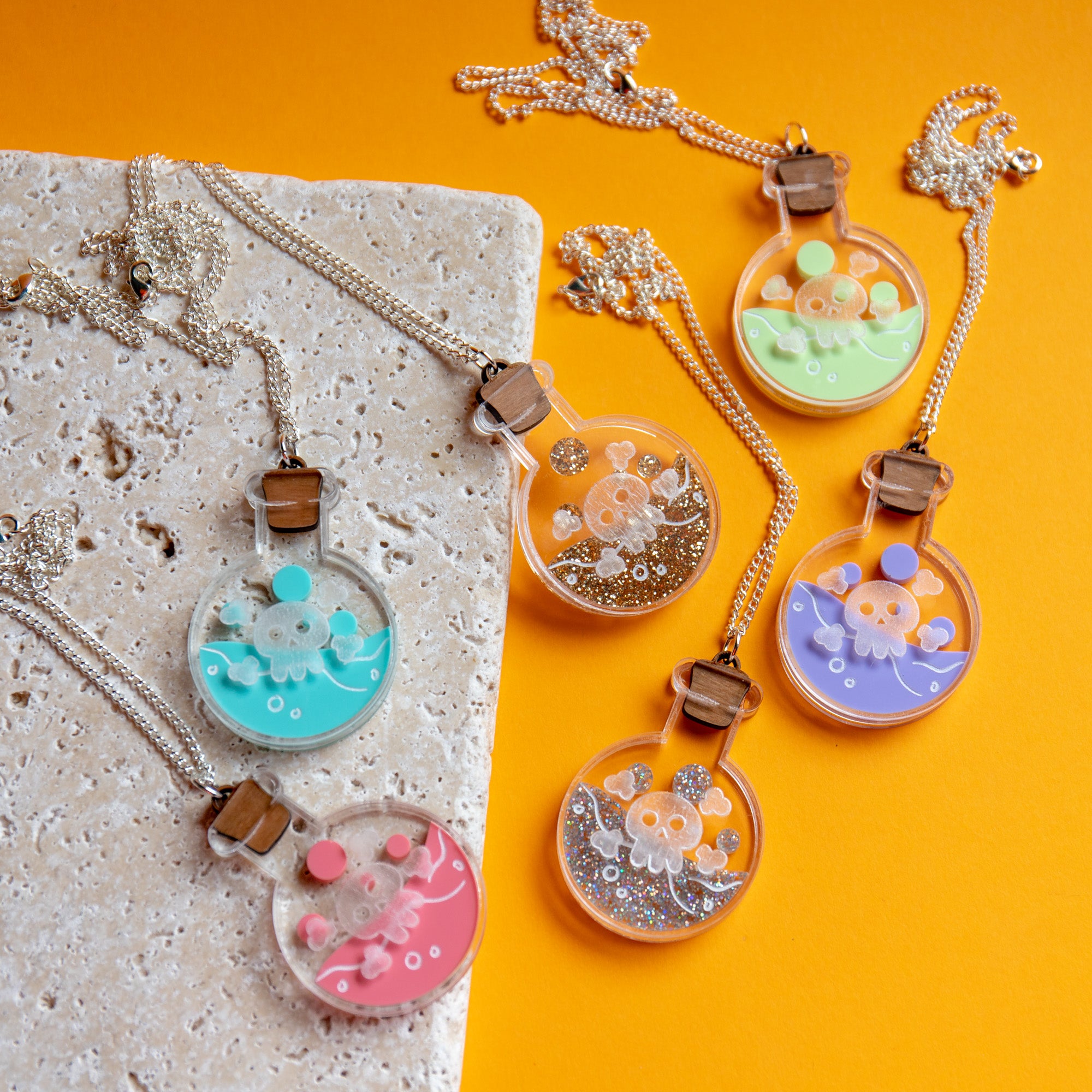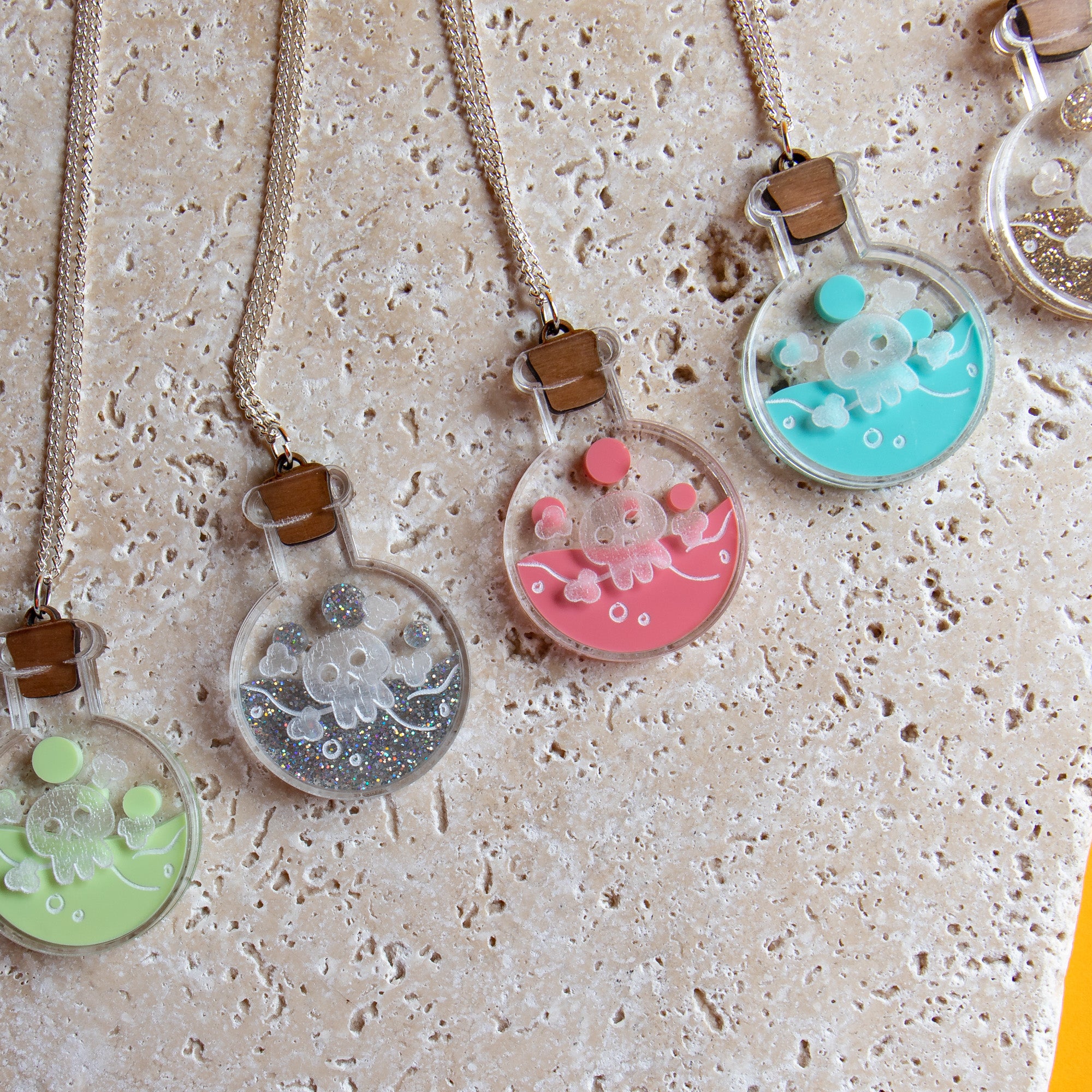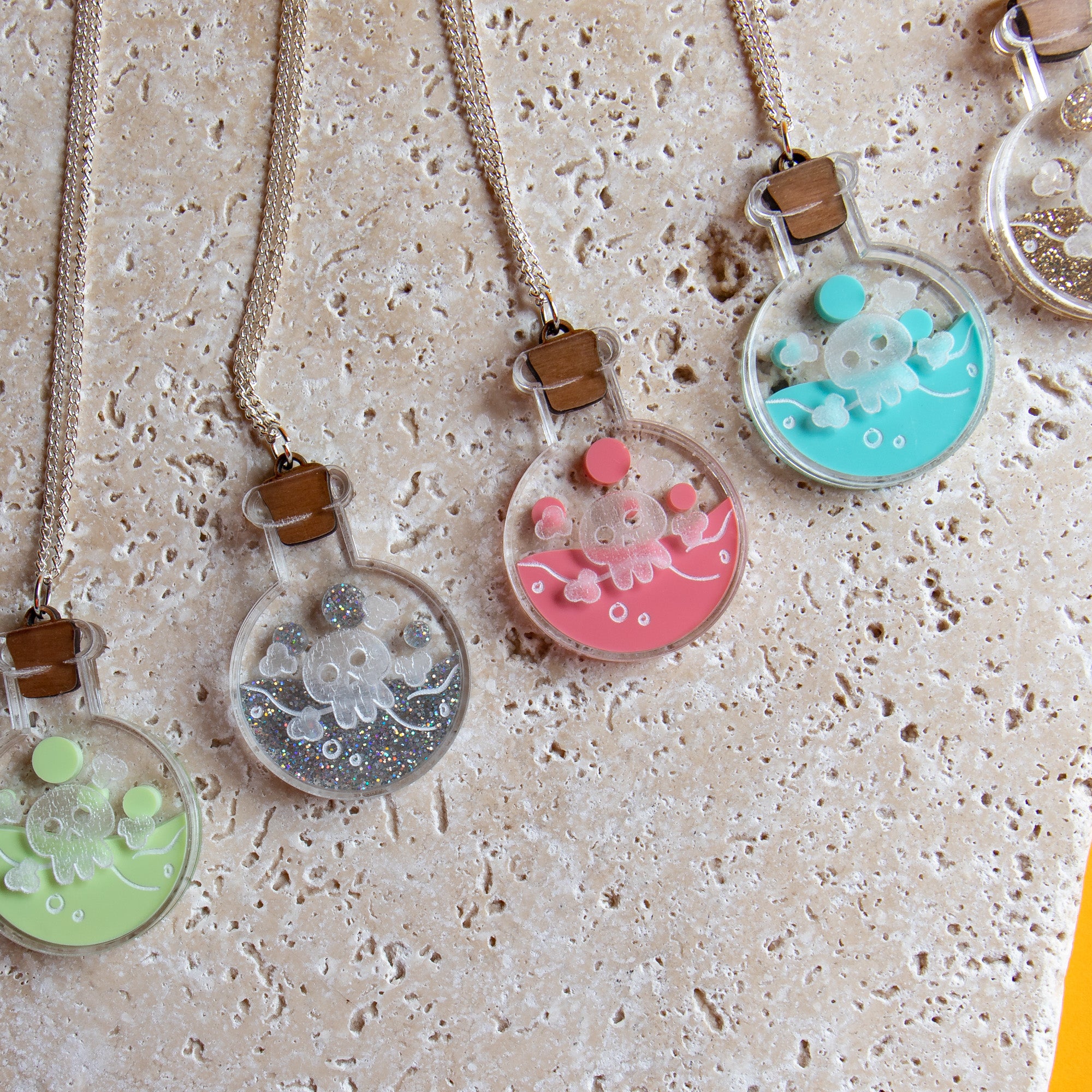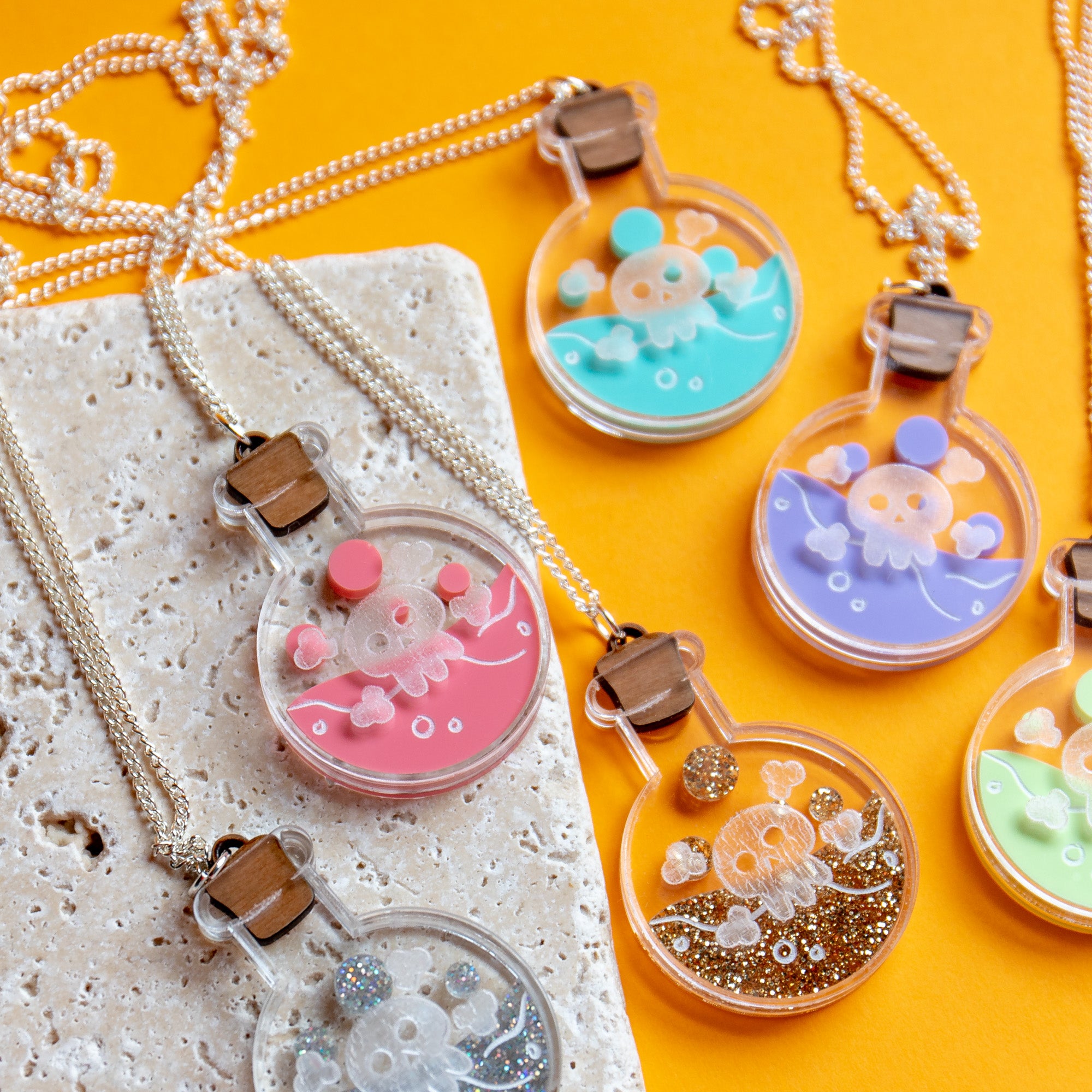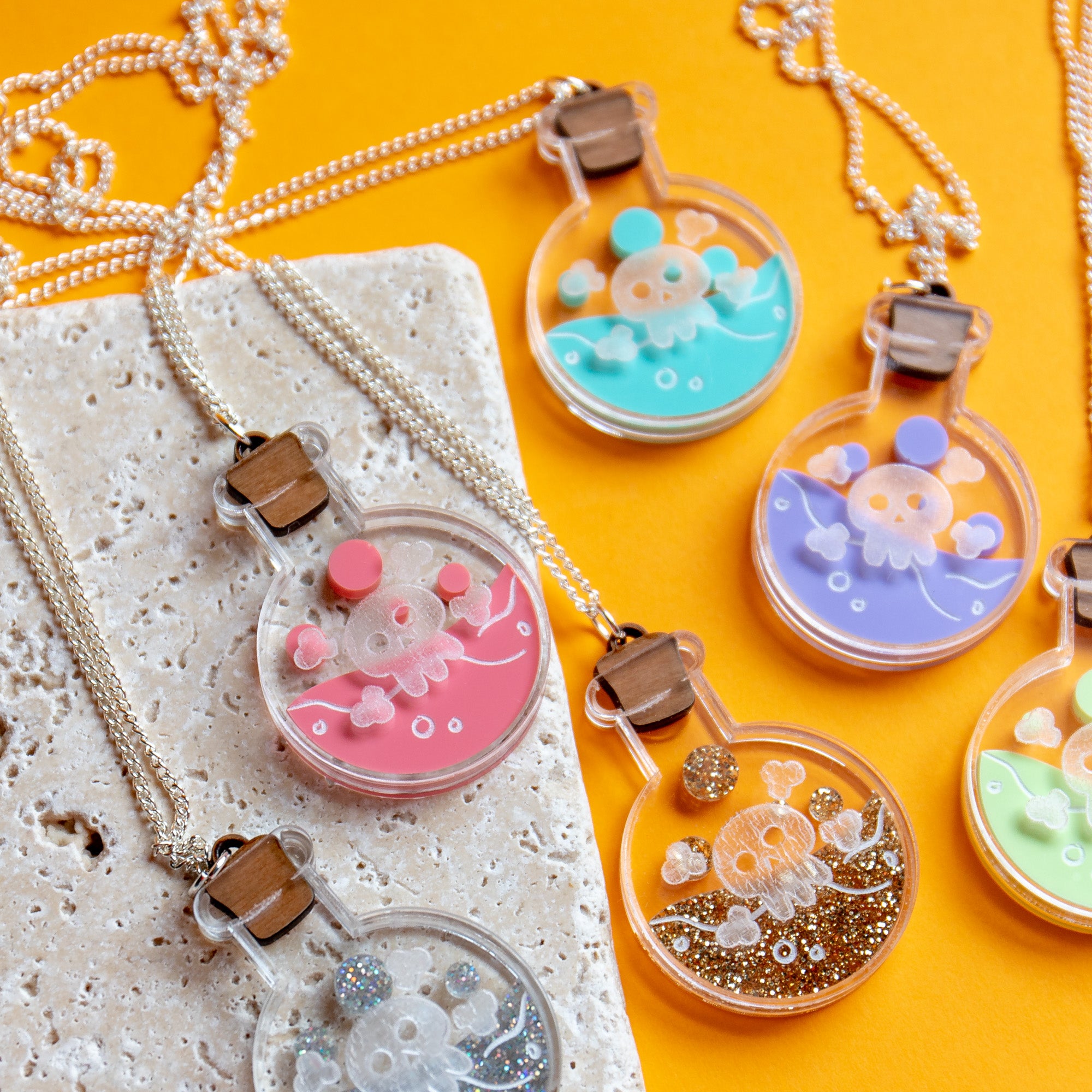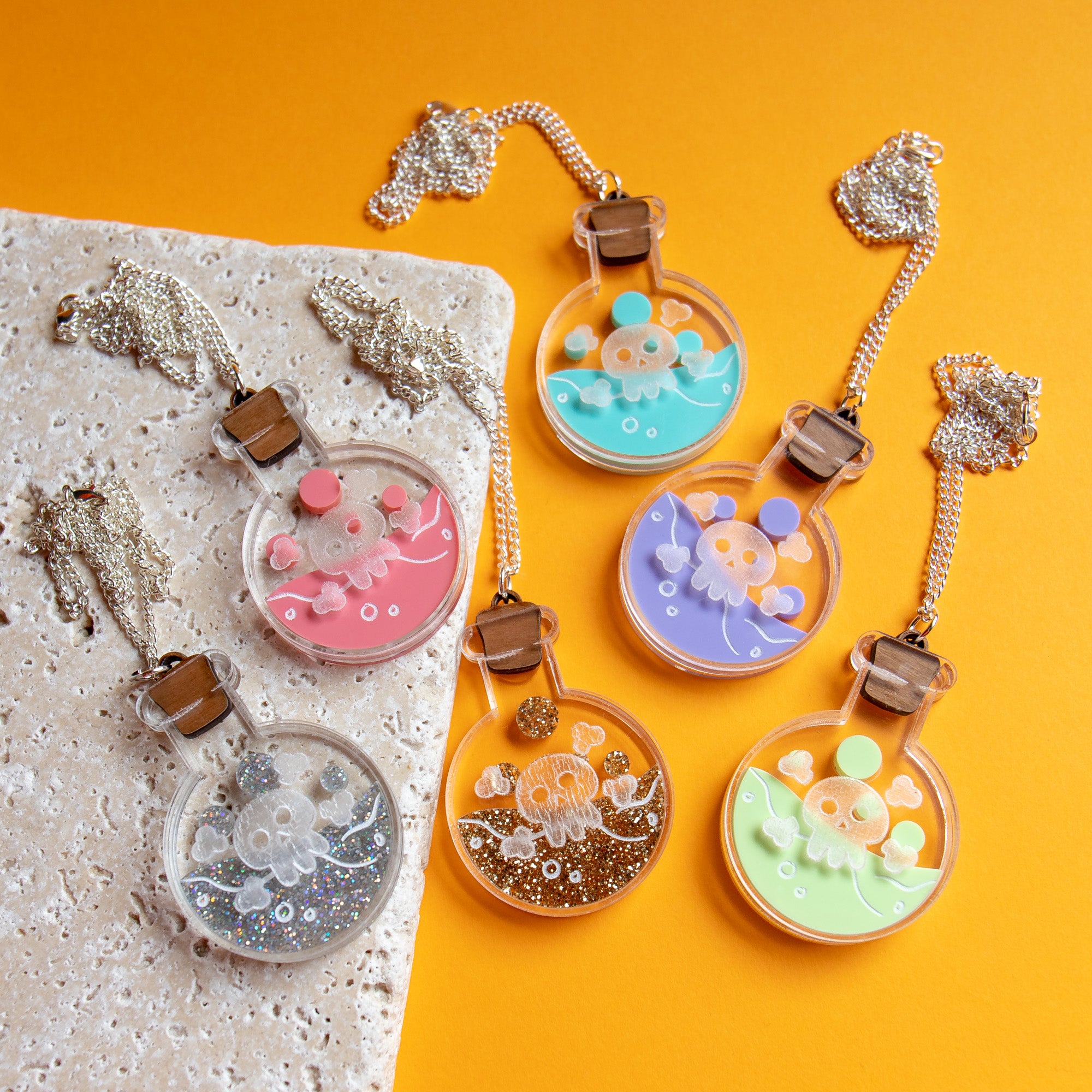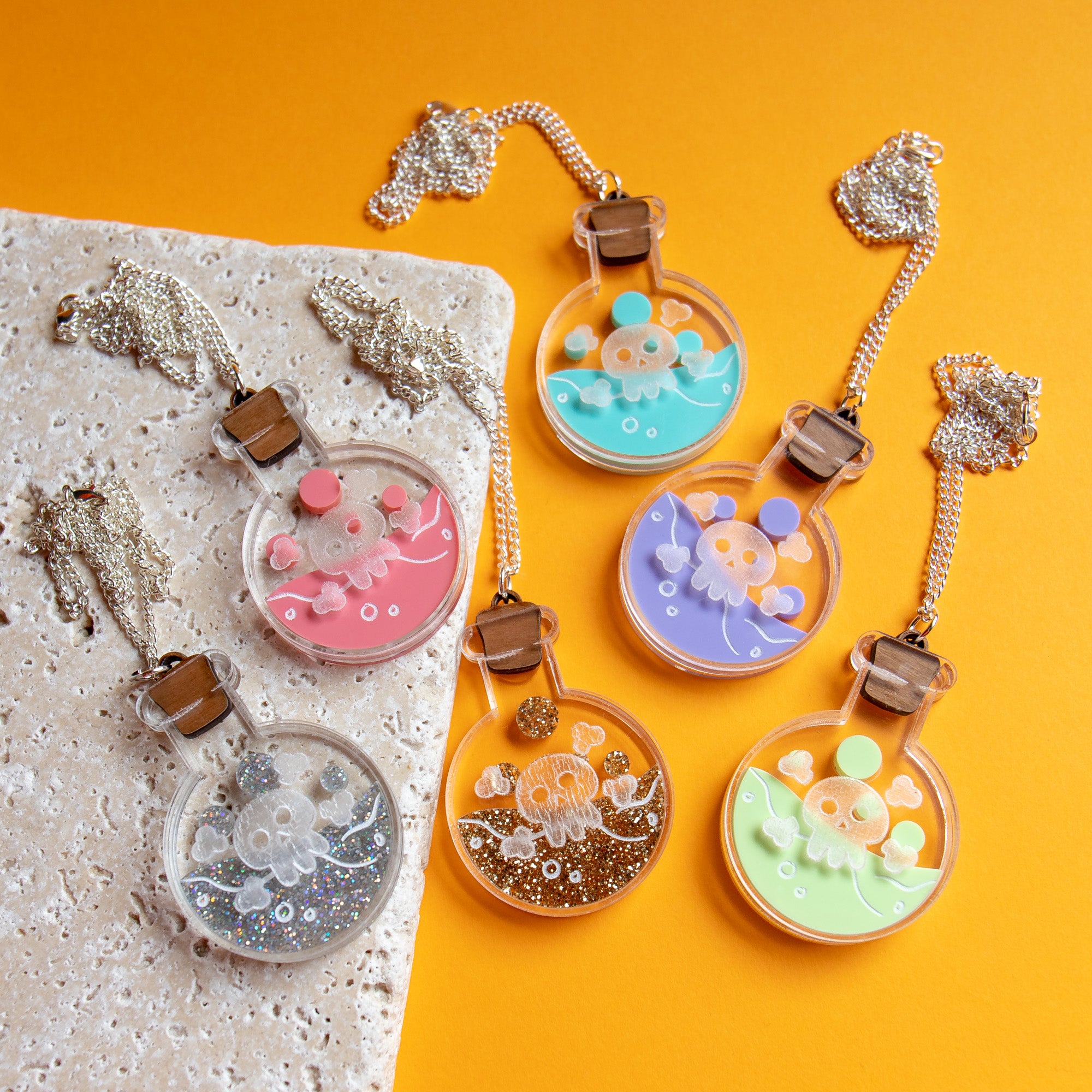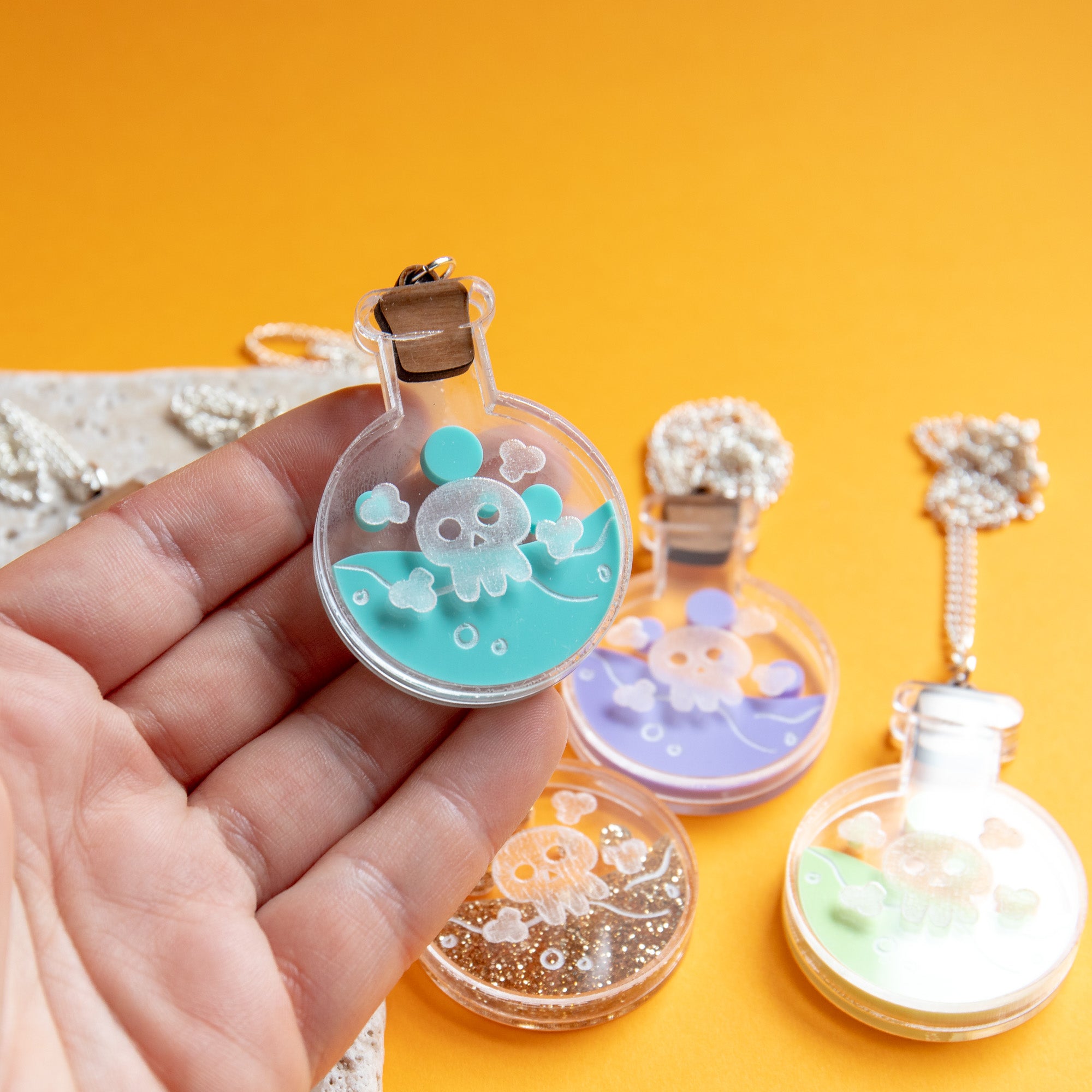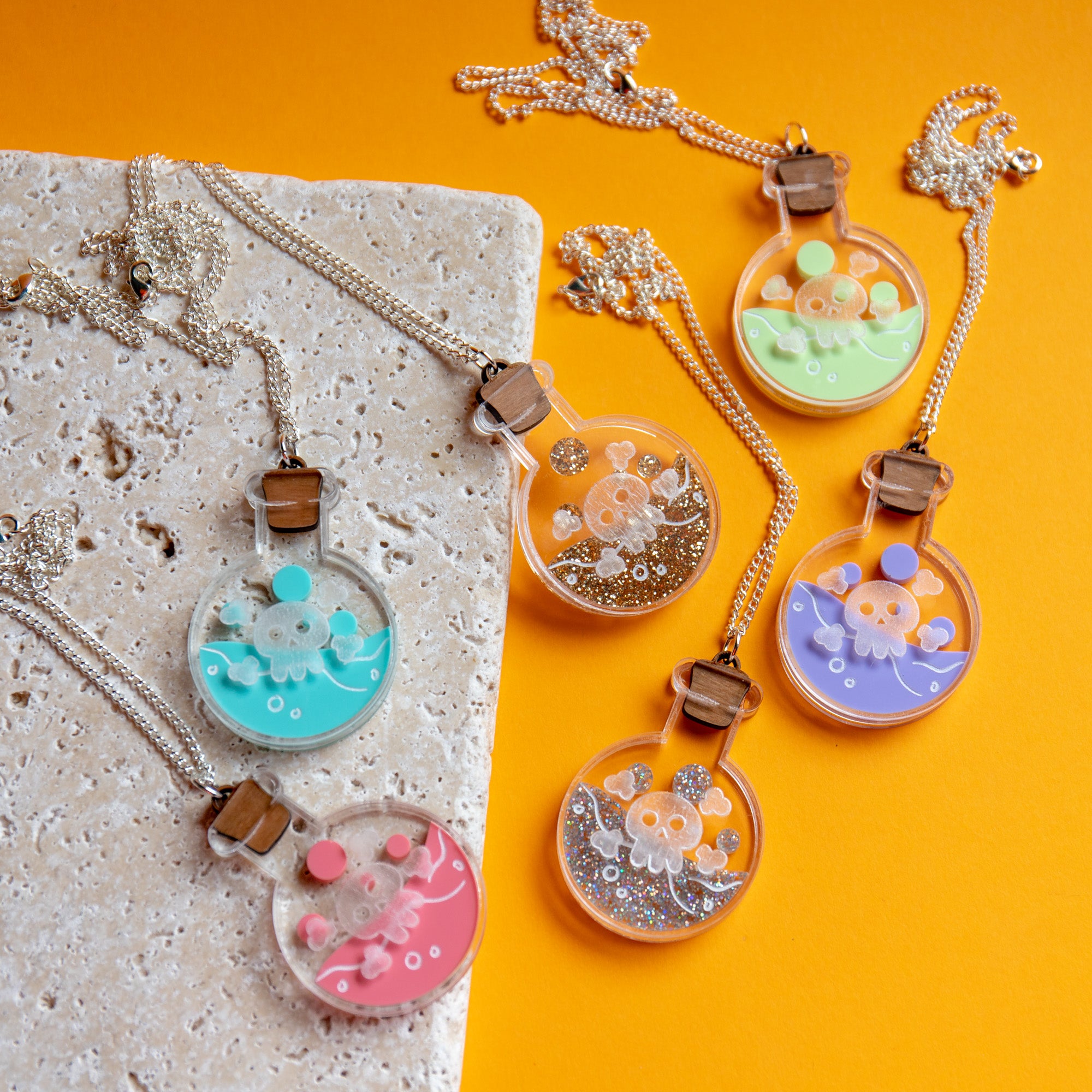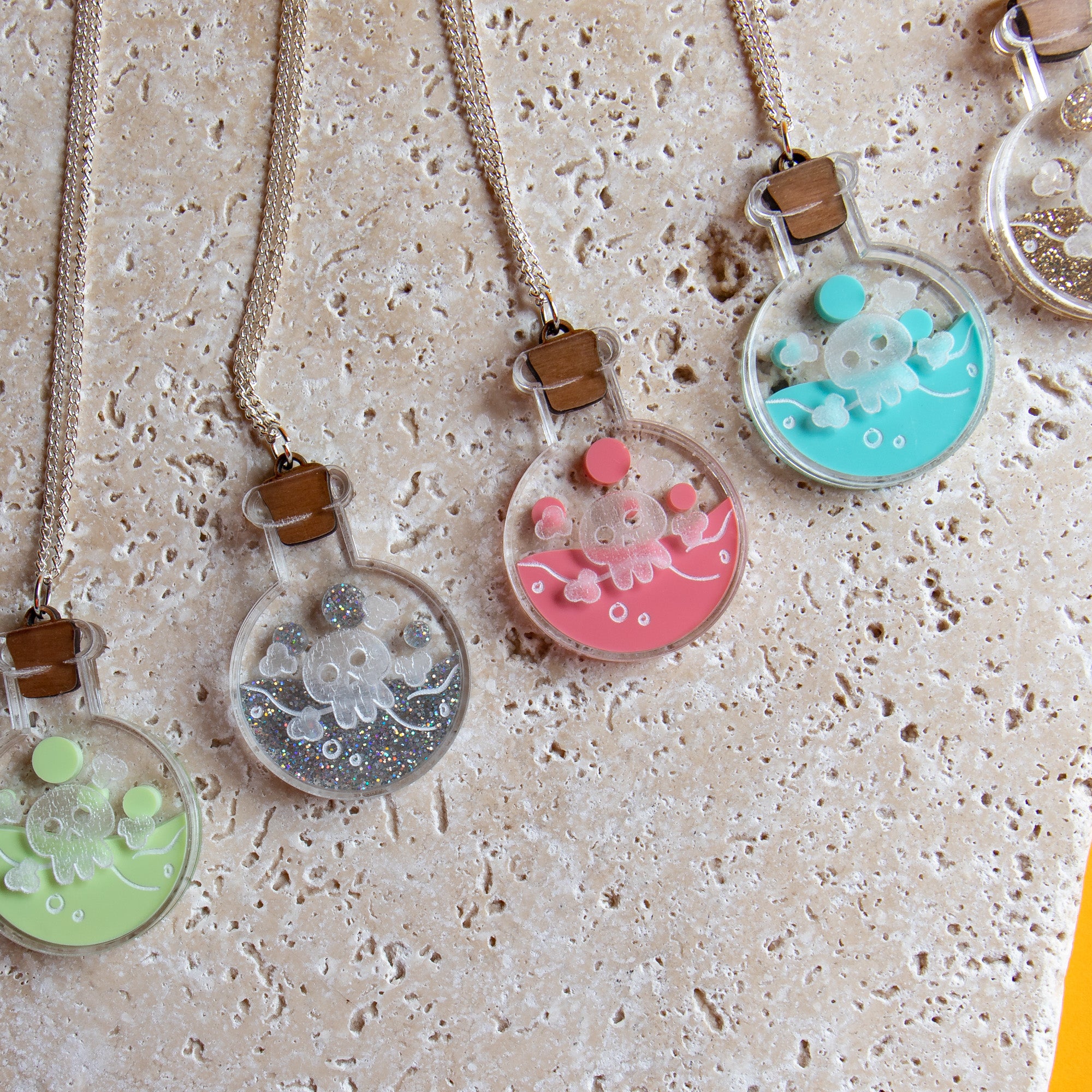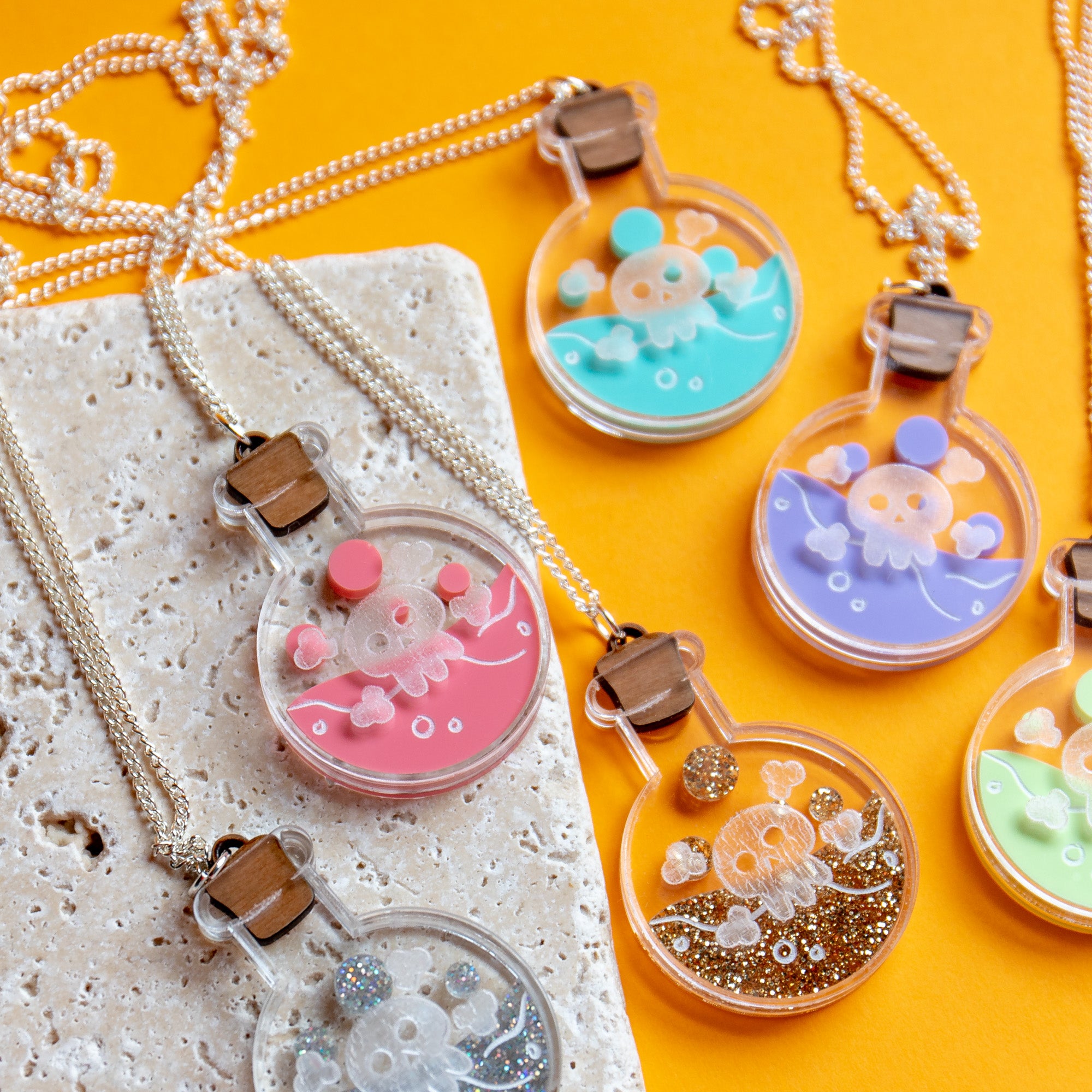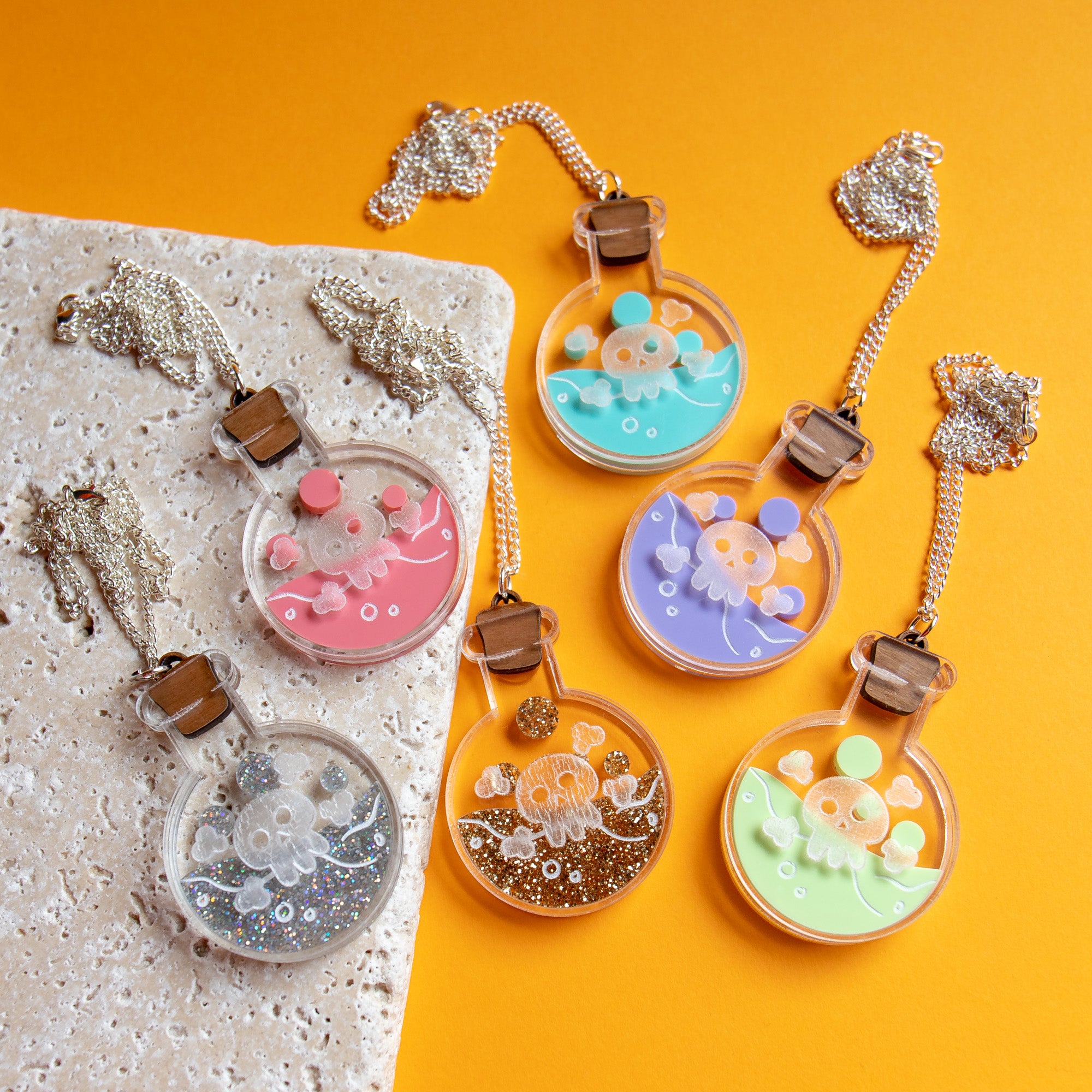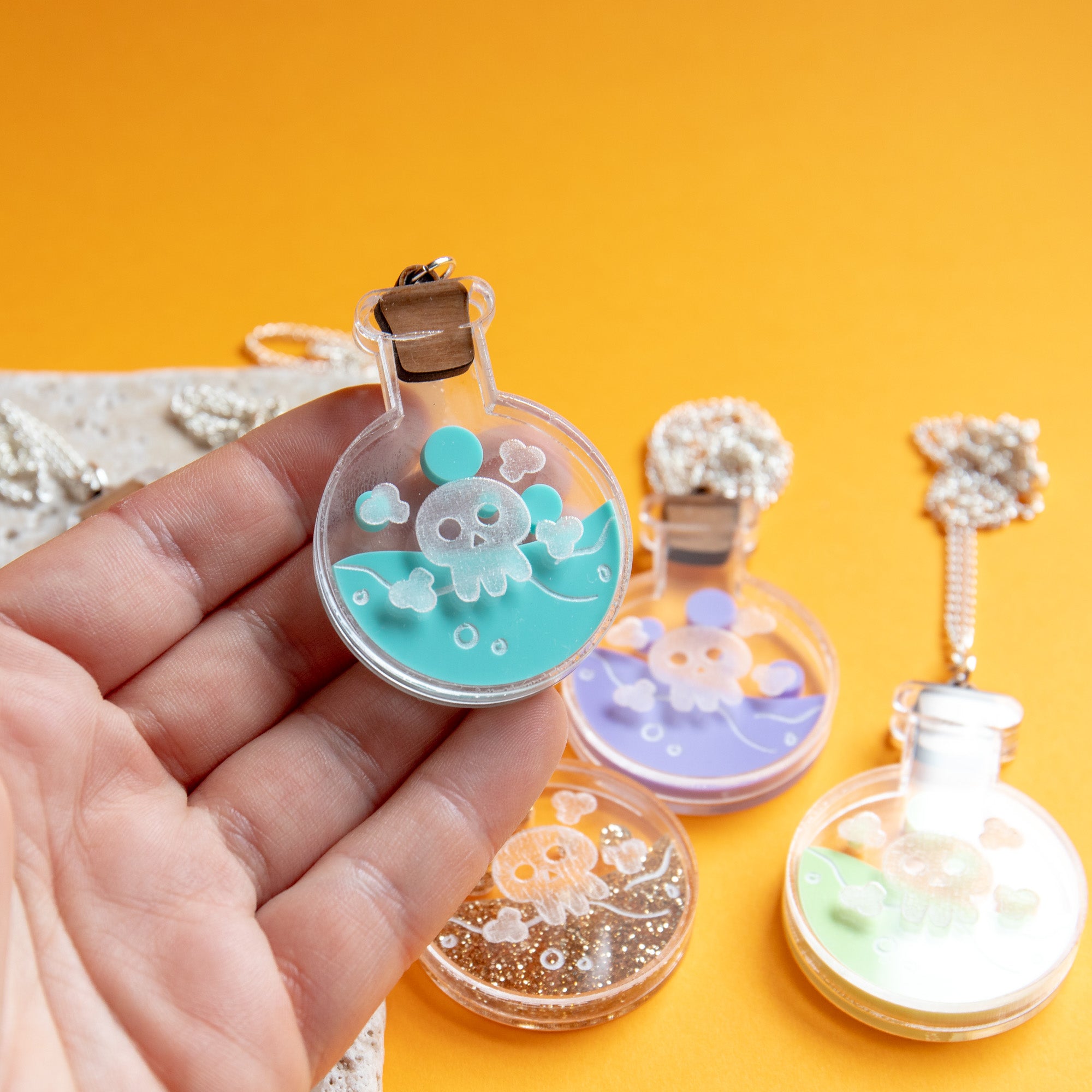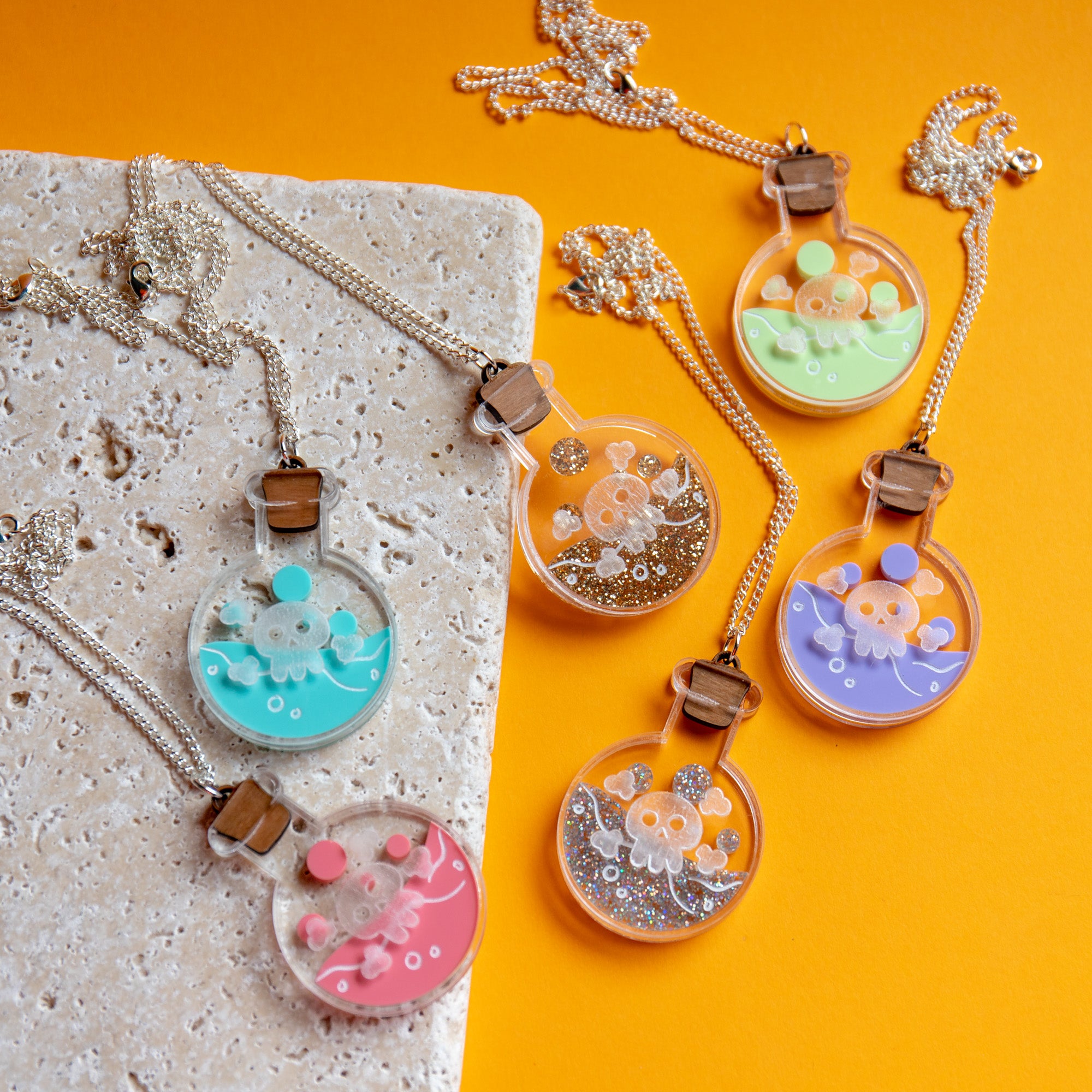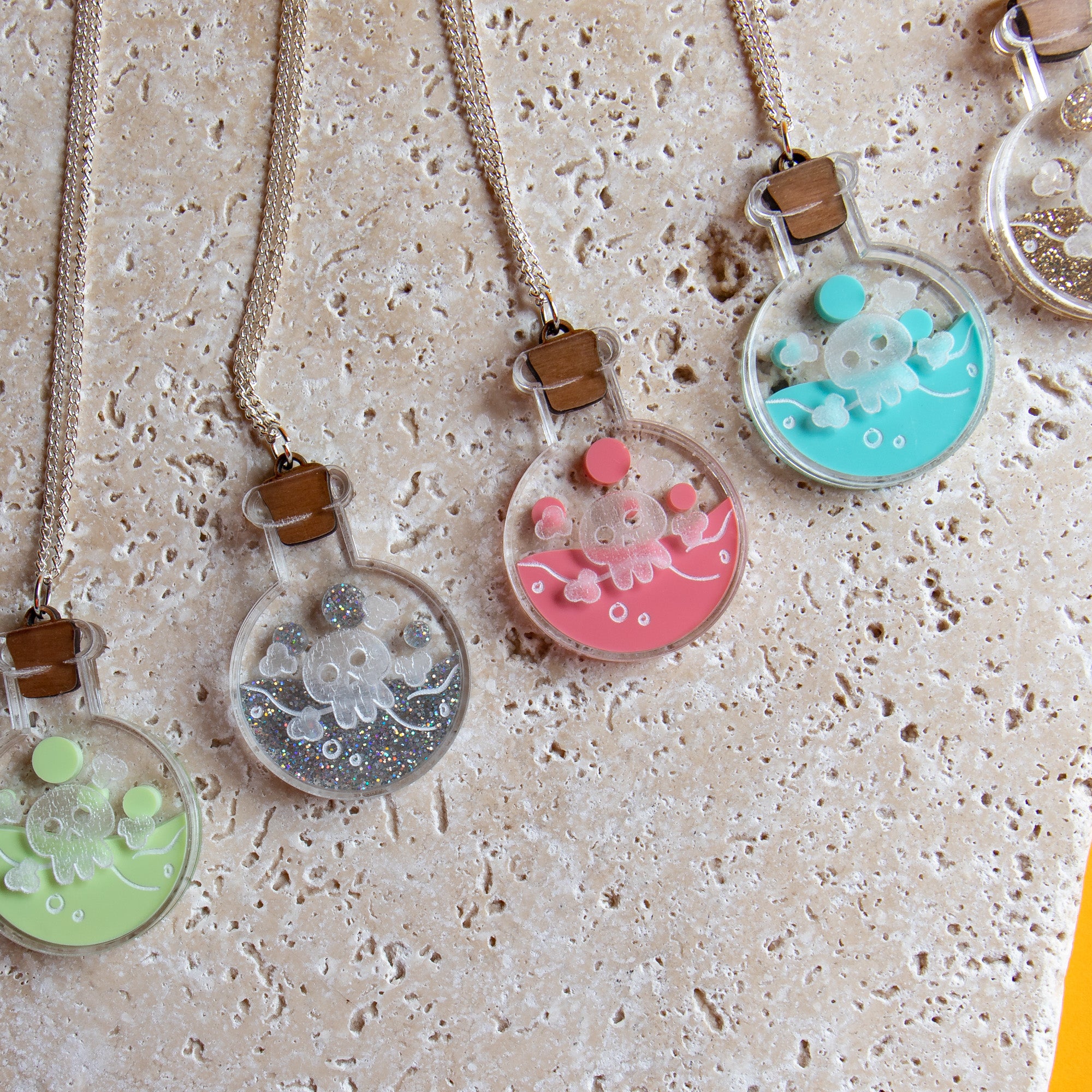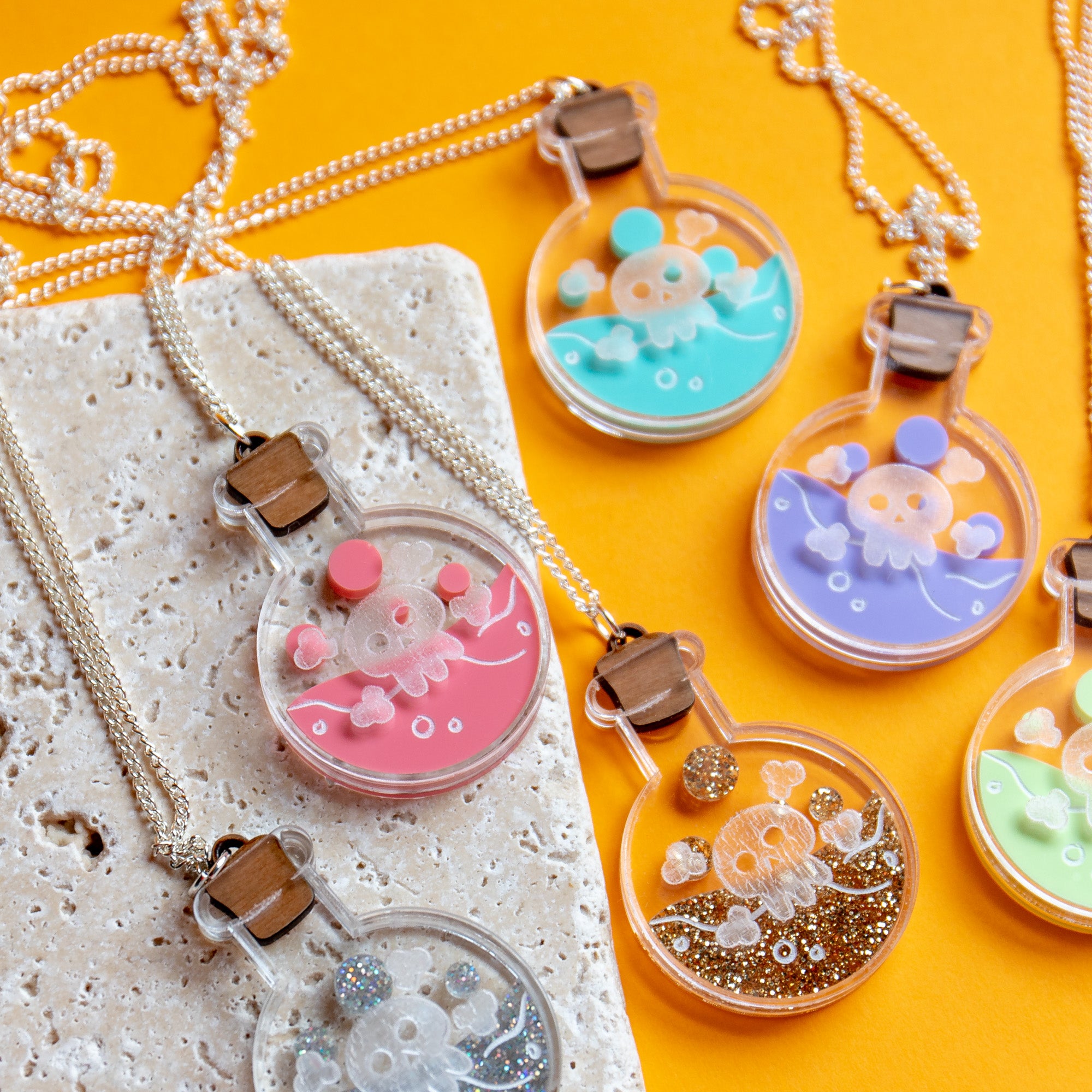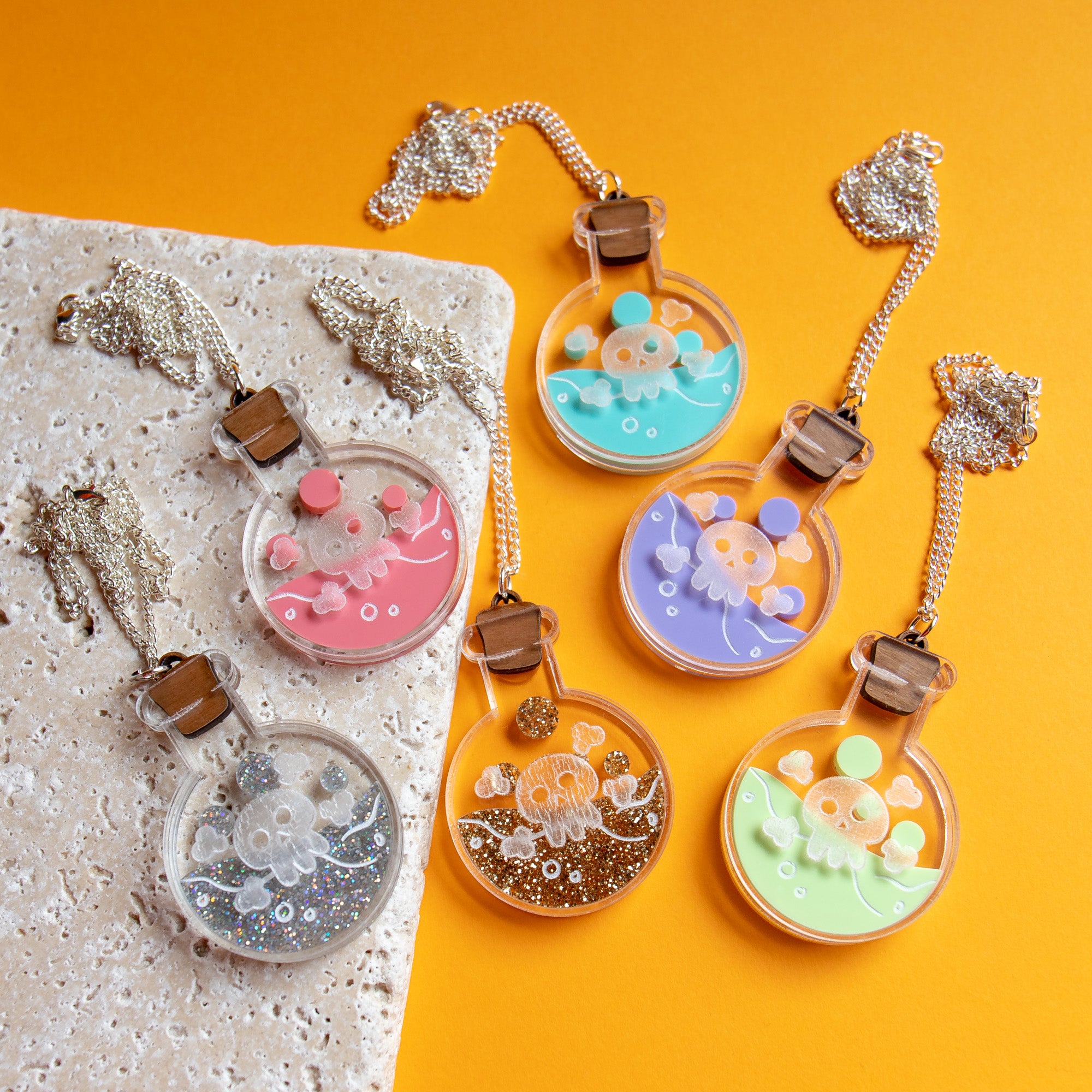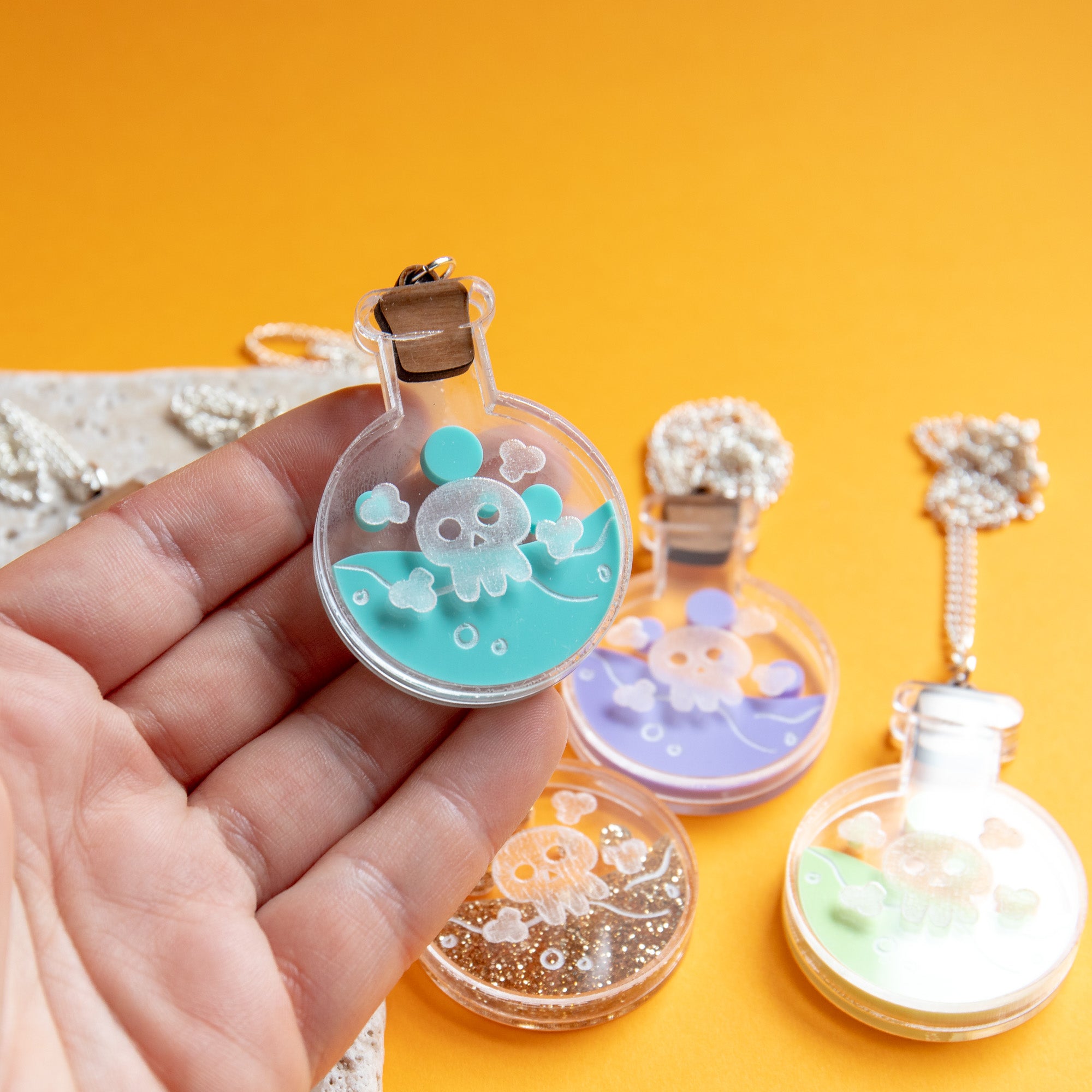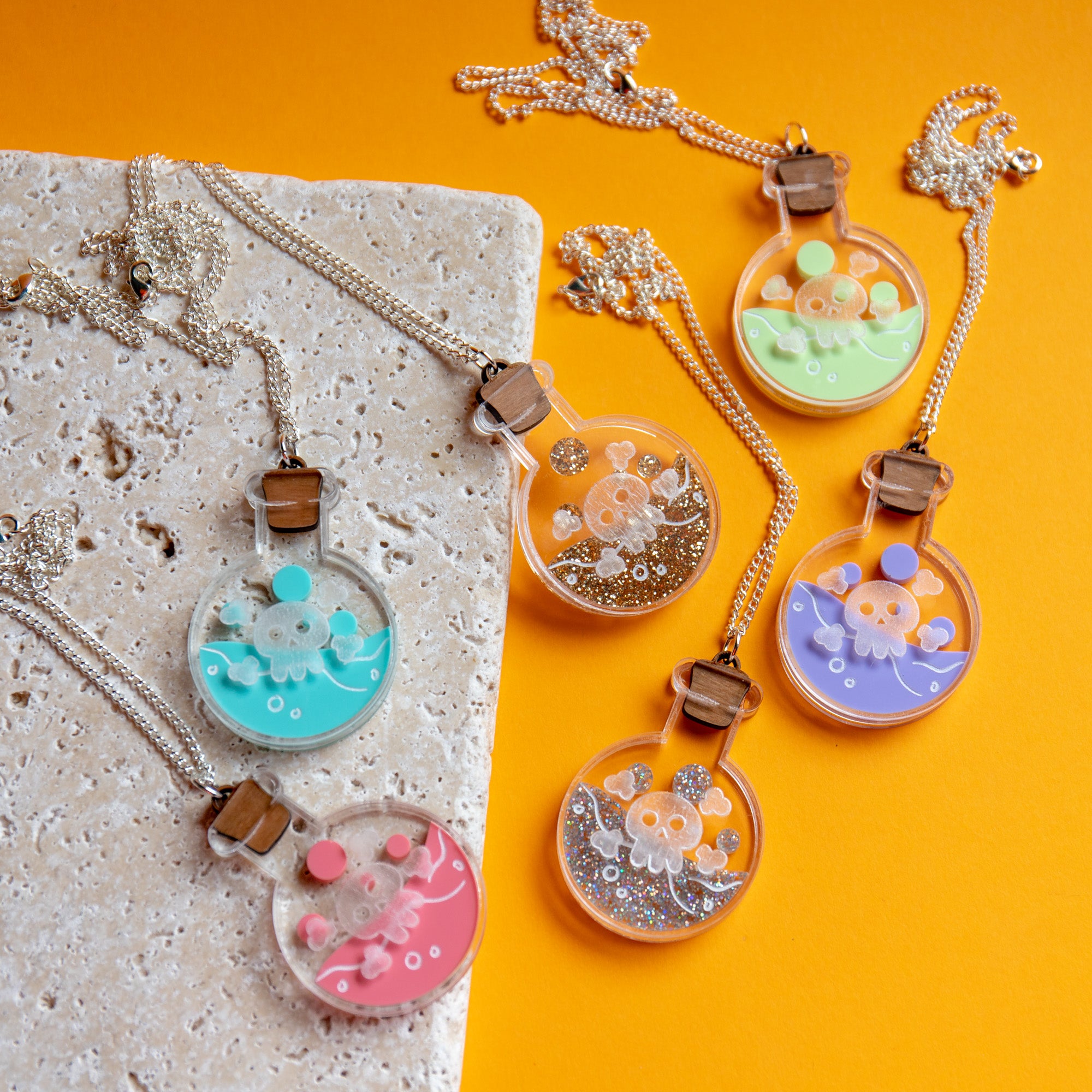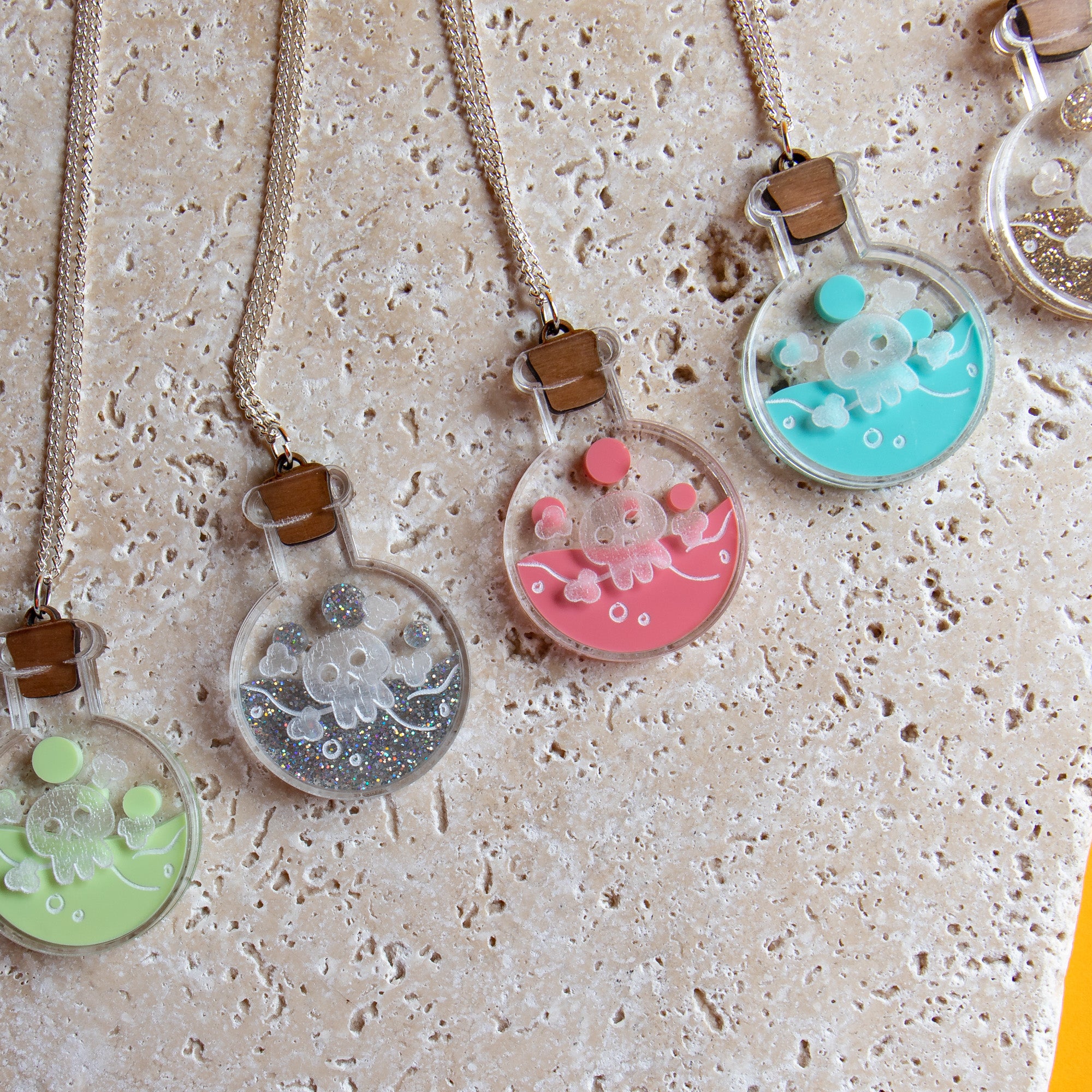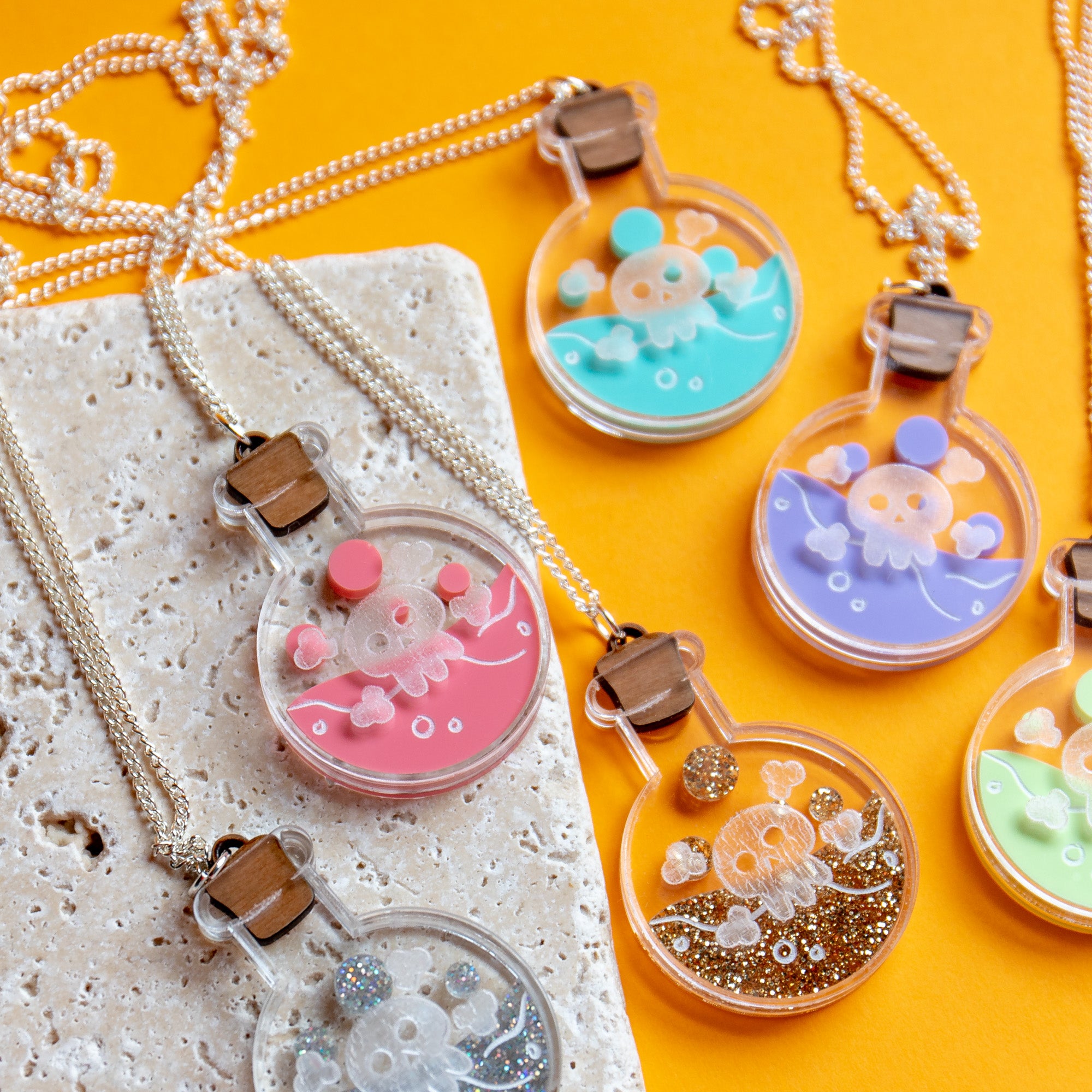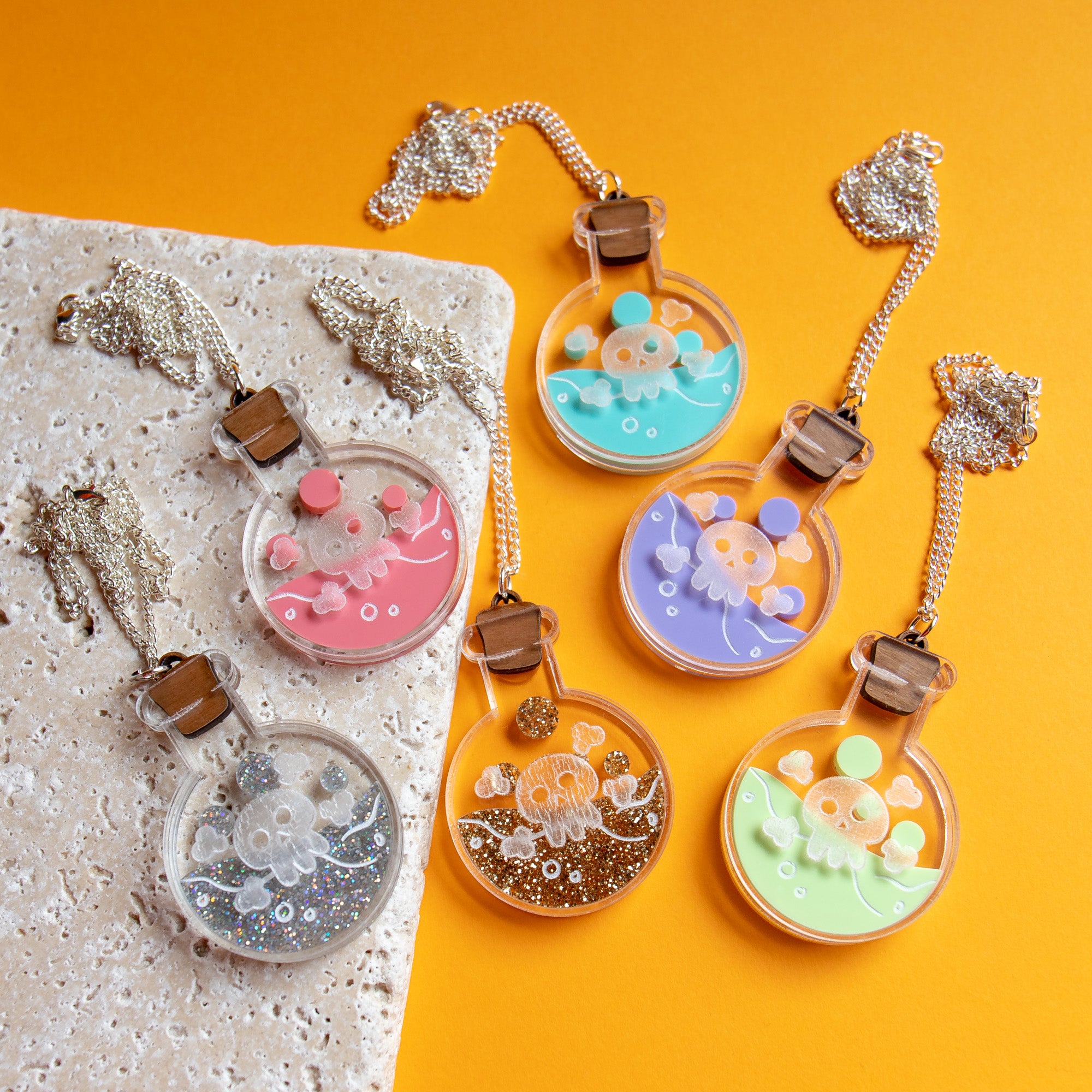 Poison Bottle Brooch
FREE SHIPPING ON UK ORDERS OVER £15
Pick your poison! I hear the gold one makes you super lucky...
Three layers of laser cut and etched acrylic make up these tiny poison bottles, complete with wooden stopper (we wouldn't want that poison to escape now, would we!). Choose from an enchanting selection of potion colours, created from 3mm thick perspex with hand painted bubble details.
Each bottle measures 4cm wide by 5.5cm tall. Complete with a silver plated brooch back on the reverse (there's no chain or loop on the stopper, as in the photo).
Poison Brooch
Very well made, the brooch has two fastenings on the back (perfect for chronic pin losers like me)