FREE UK DELIVERY ON ORDERS OVER £20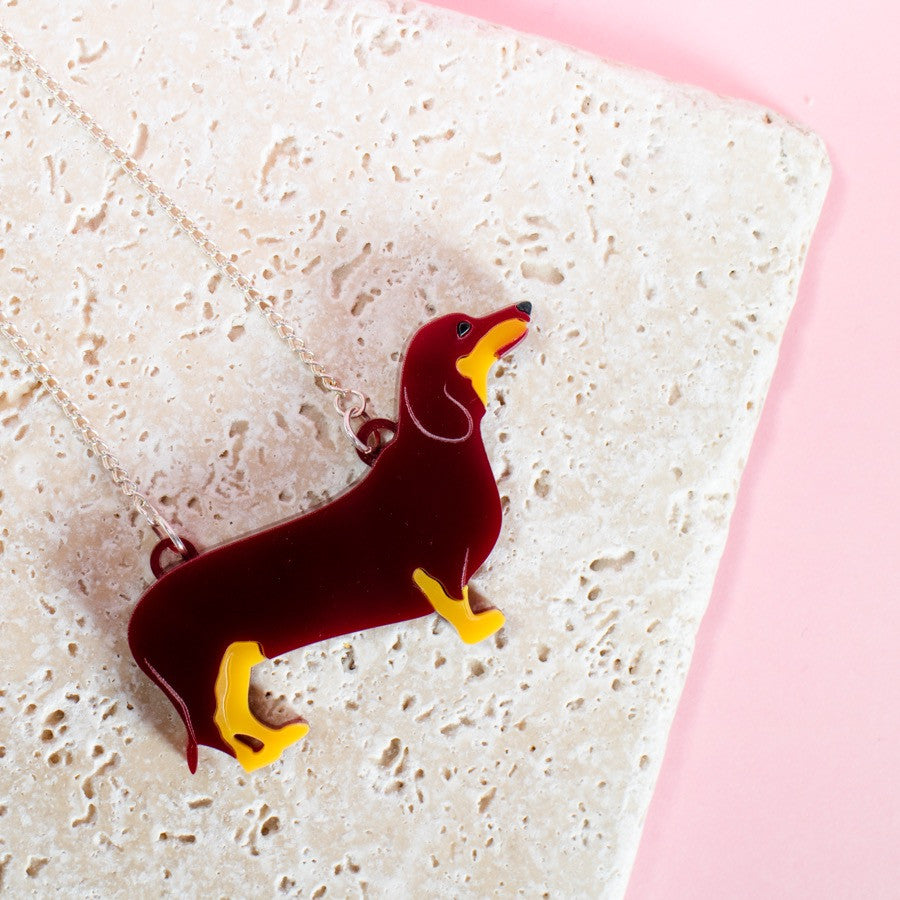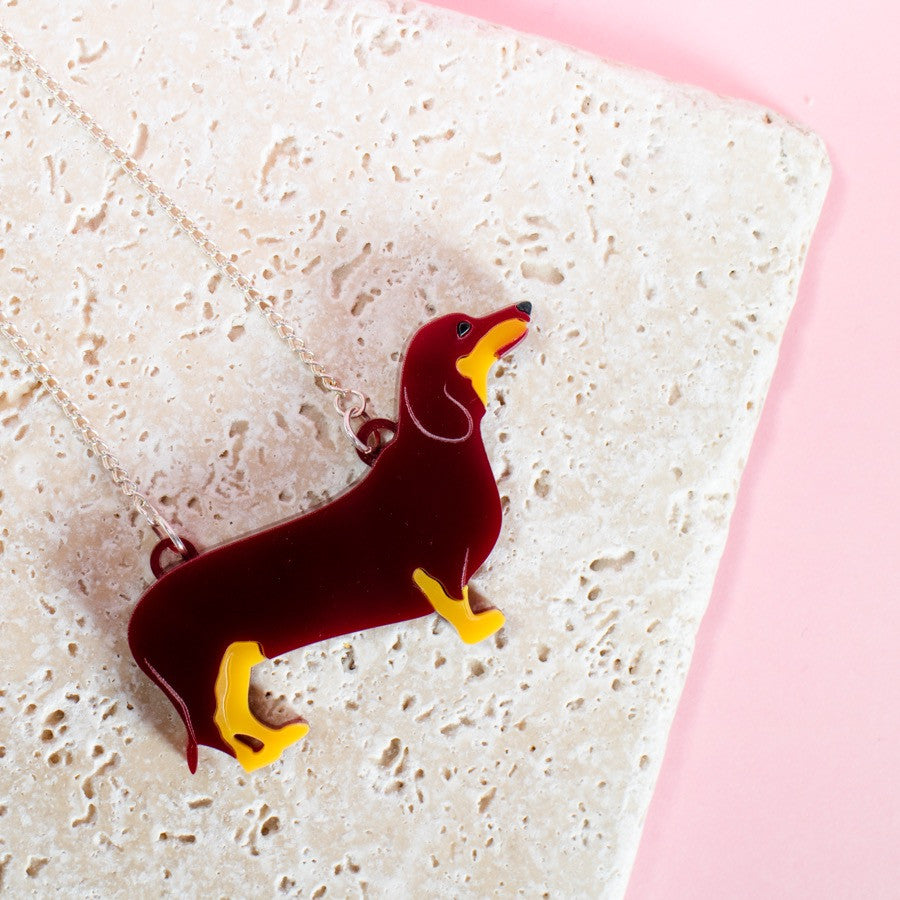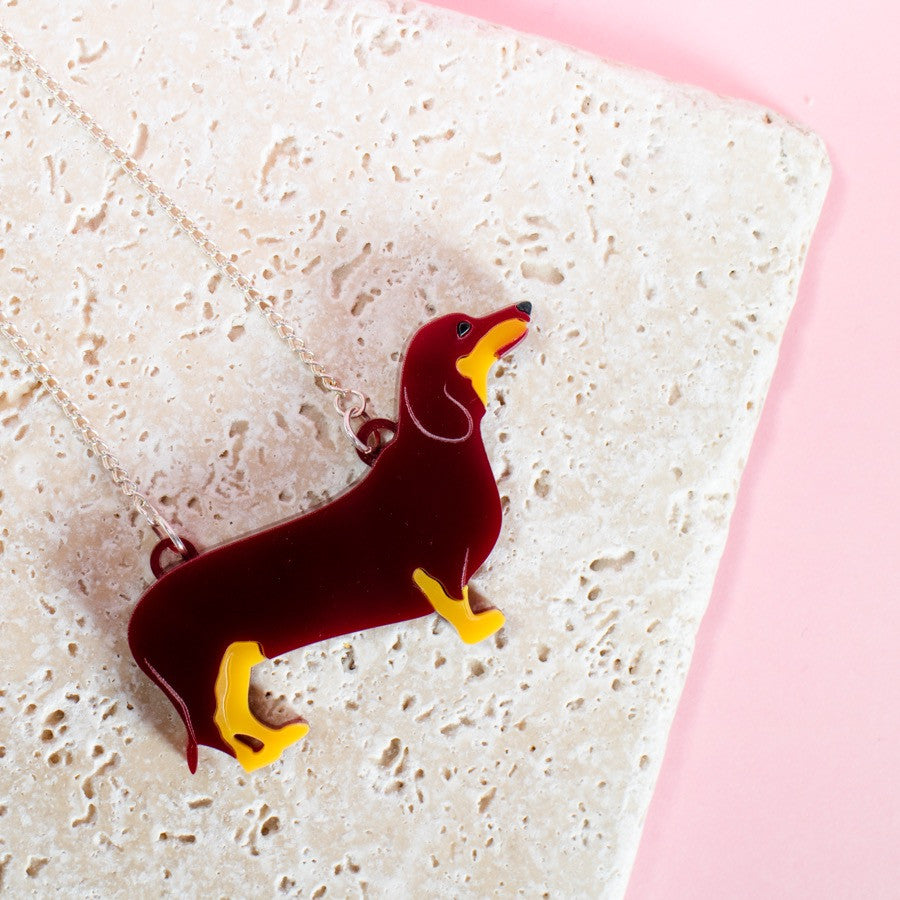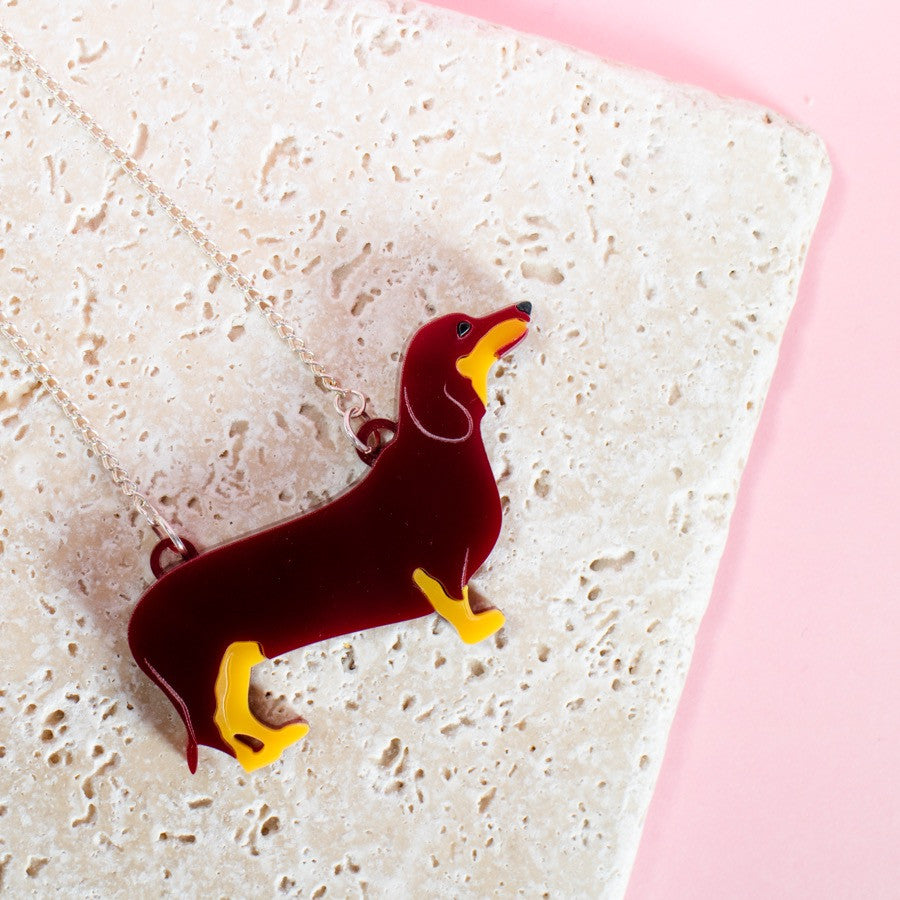 Dachshund Necklace
FREE SHIPPING ON UK ORDERS OVER £15
Everyone loves a dachshund, with their short little legs and bright eyes.This laser cut necklace is perfect for the dachshund fan!
Our dachshund has been painstakingly pieced together by hand from 3mm thick laser cut acrylic in shades of deep yellow, dark brown and black.
The perfect gift for dog lovers & those who like eye catching jewellery.
Measures measures 7cm wide and approximately 4cm tall and is placed on an 18" silver plated chain..