FREE UK DELIVERY ON ORDERS OVER £20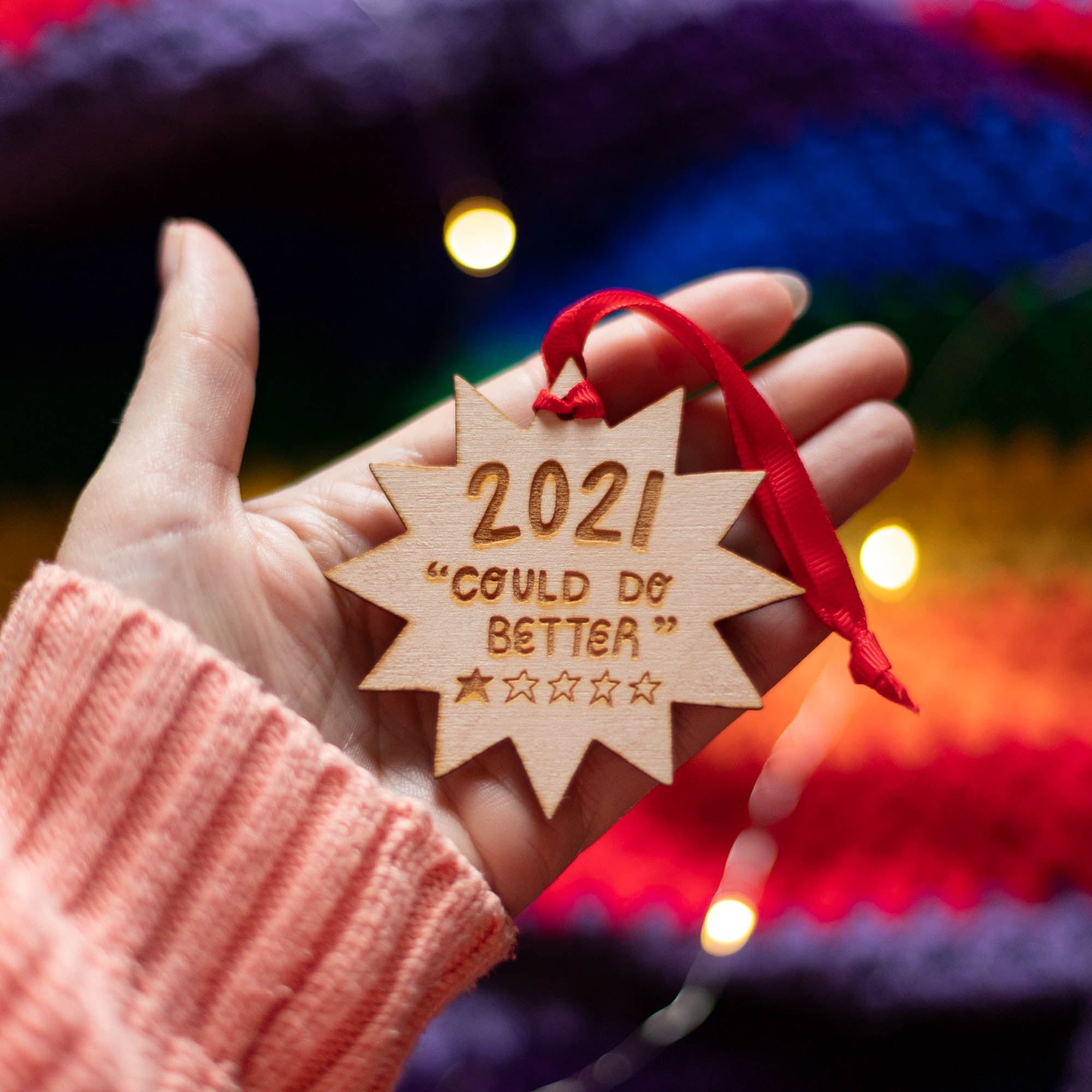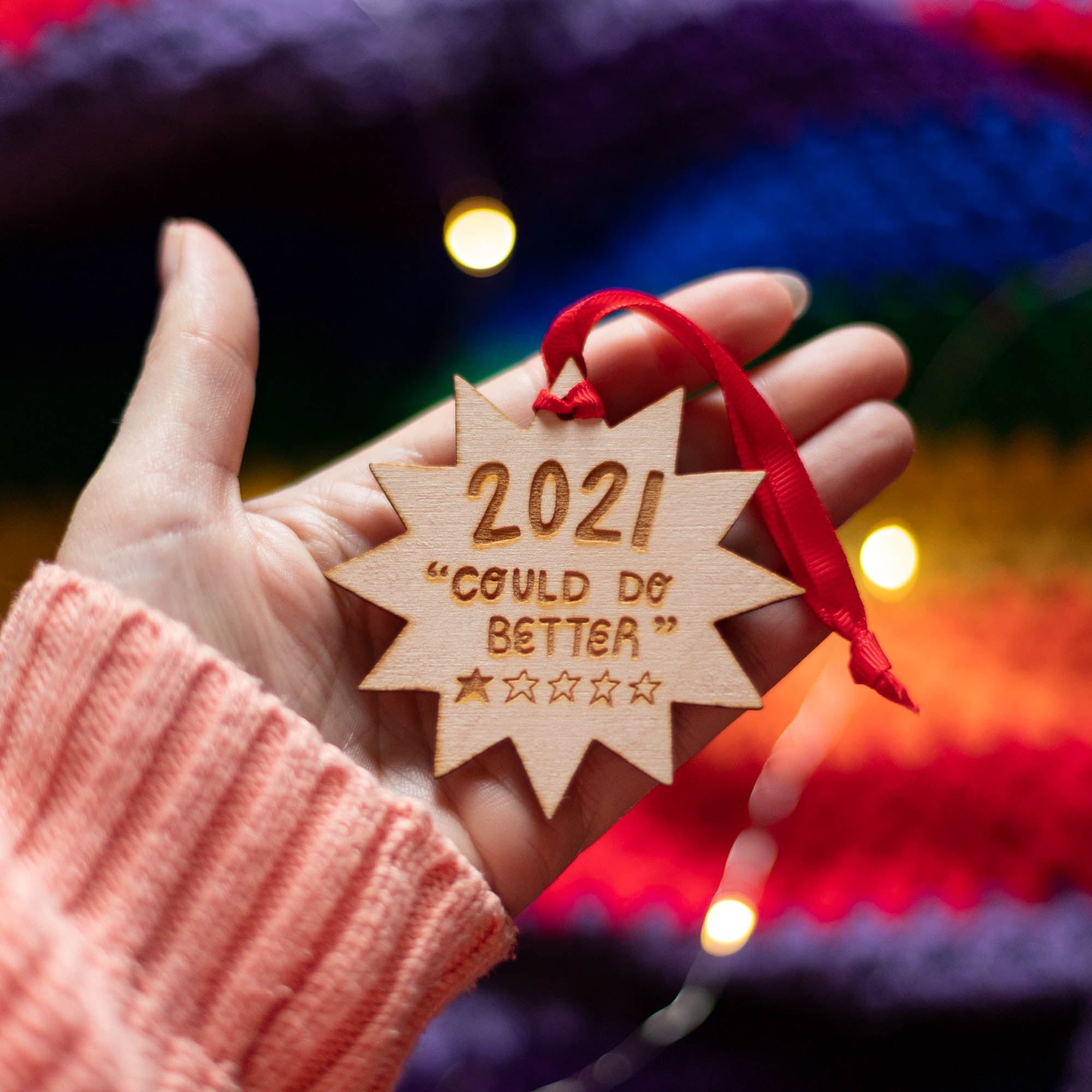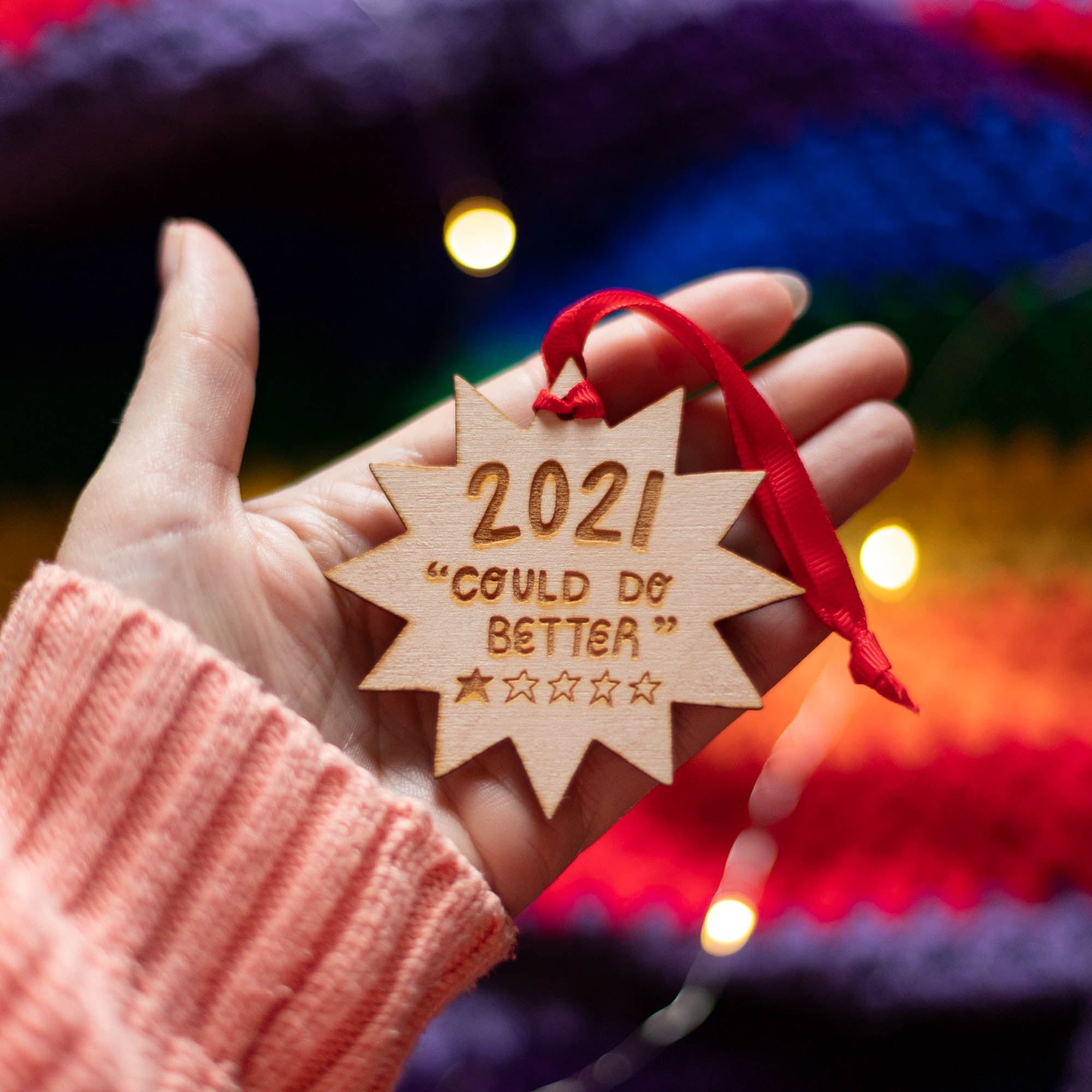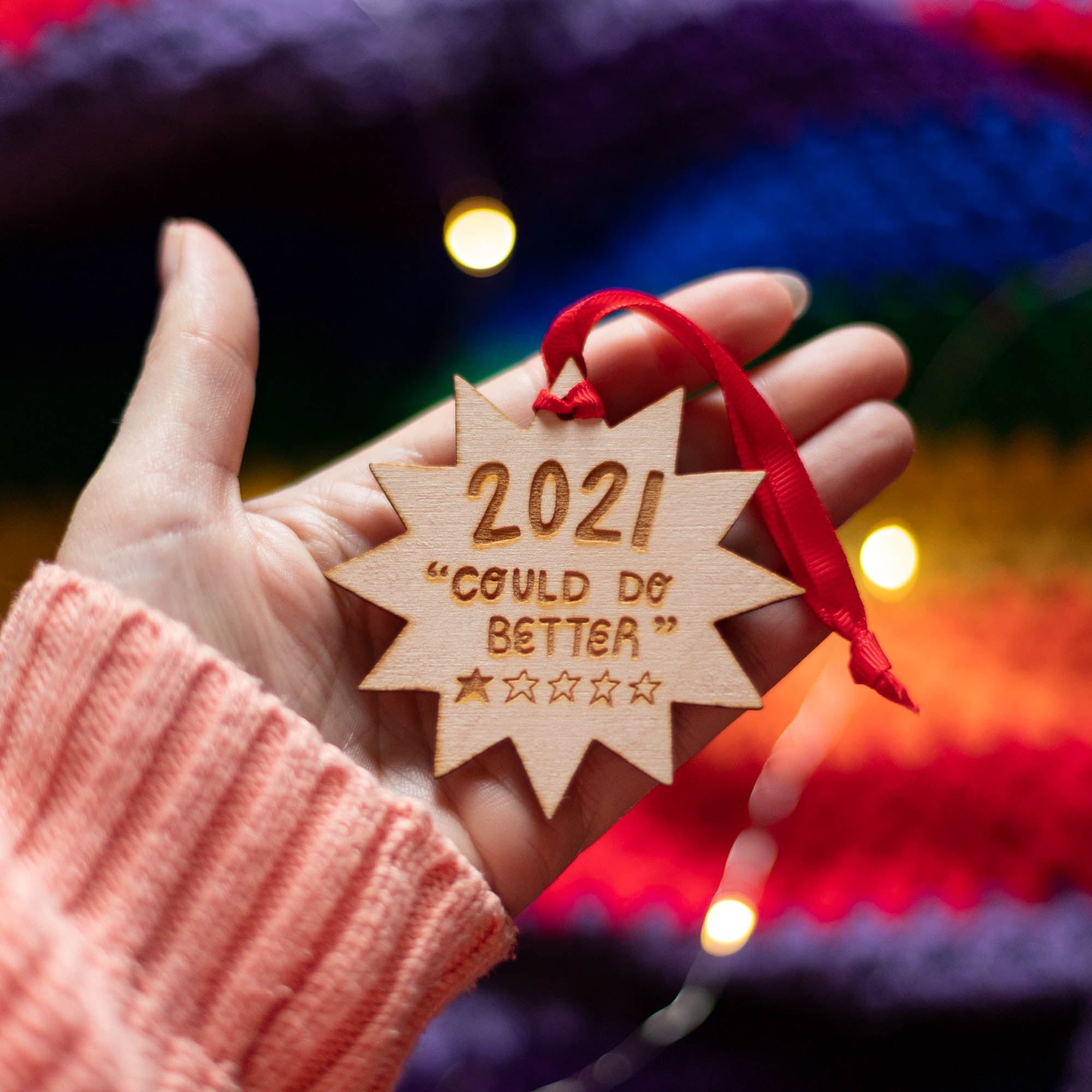 2021 "Could Do Better" Christmas Decoration
FREE SHIPPING ON UK ORDERS OVER £15
What a year it's been! Here's a little memento for your Christmas tree to commemorate this wild year.
This 2021 "Could Do Better" Christmas decoration is laser etched and cut from 3mm thick plywood, finished with a red cotton ribbon. The decoration measures 7cm X 7cm and will come presented in a glassine bag.
Spot on!
After an honestly diabolical year, this christmas dec was perfect to commemorate that I got through it still with a sense of humour, cos if you can't laugh, you're just gonna cry, right? And we need more laughter than tears. Thanks Kim, I love it!