FREE UK DELIVERY ON ORDERS OVER £20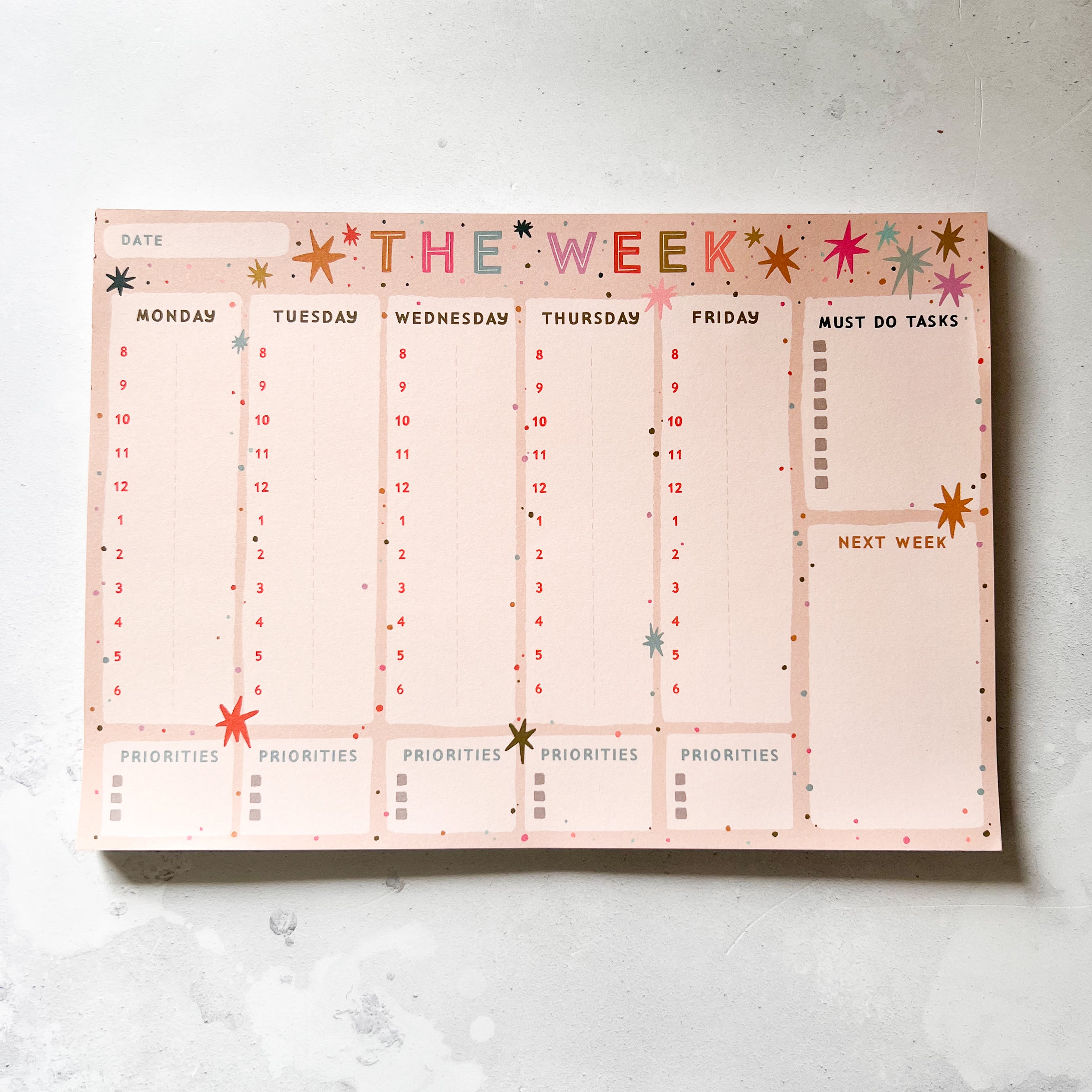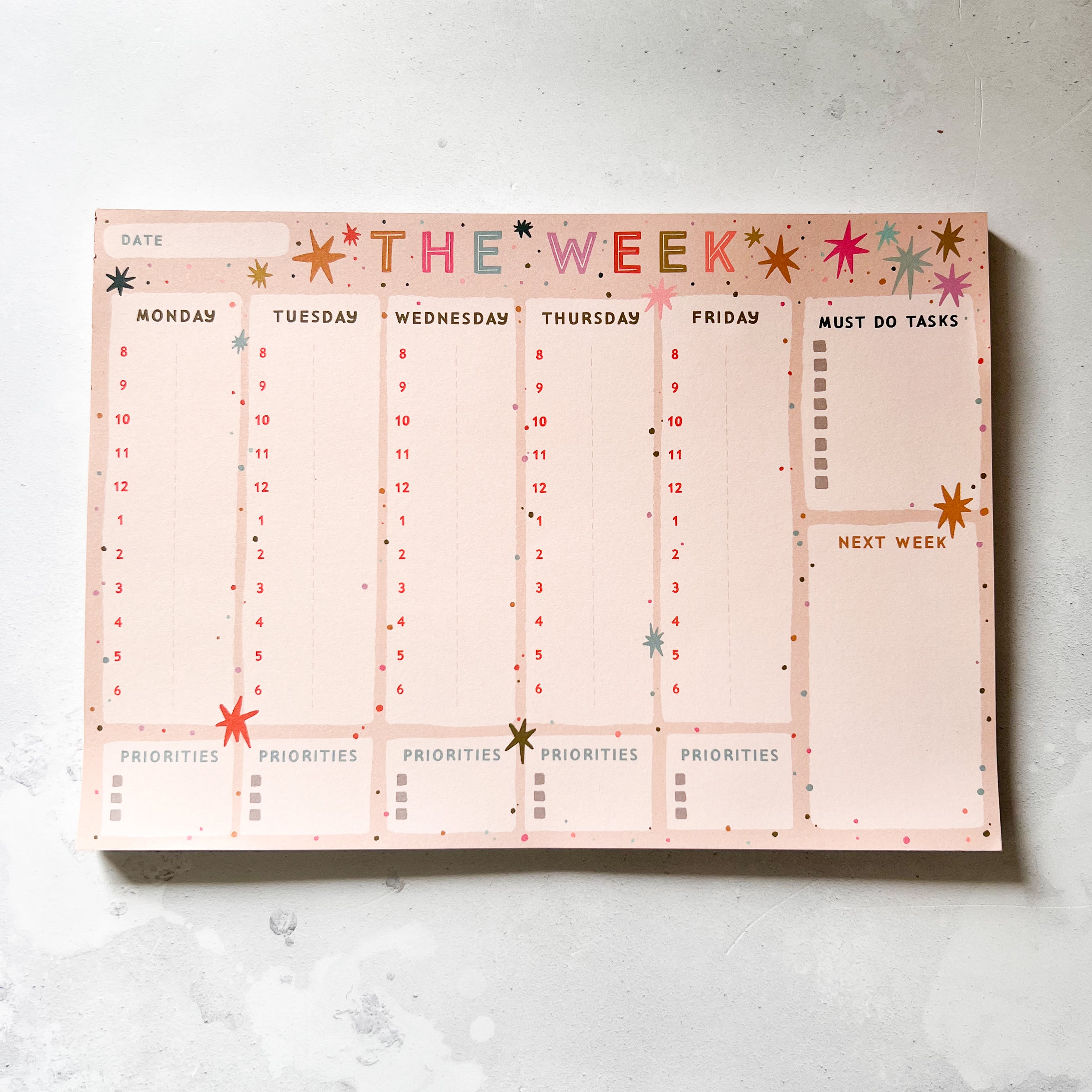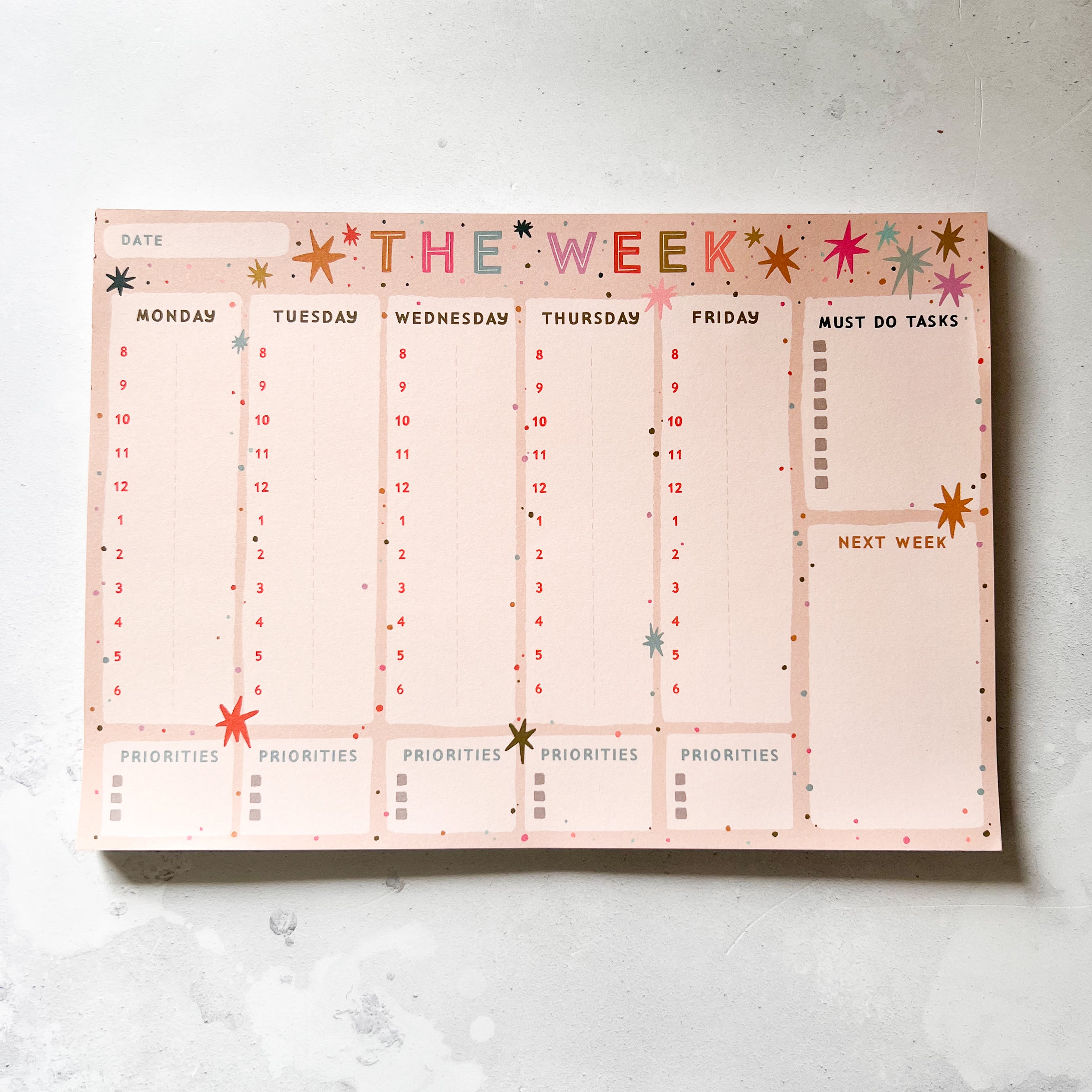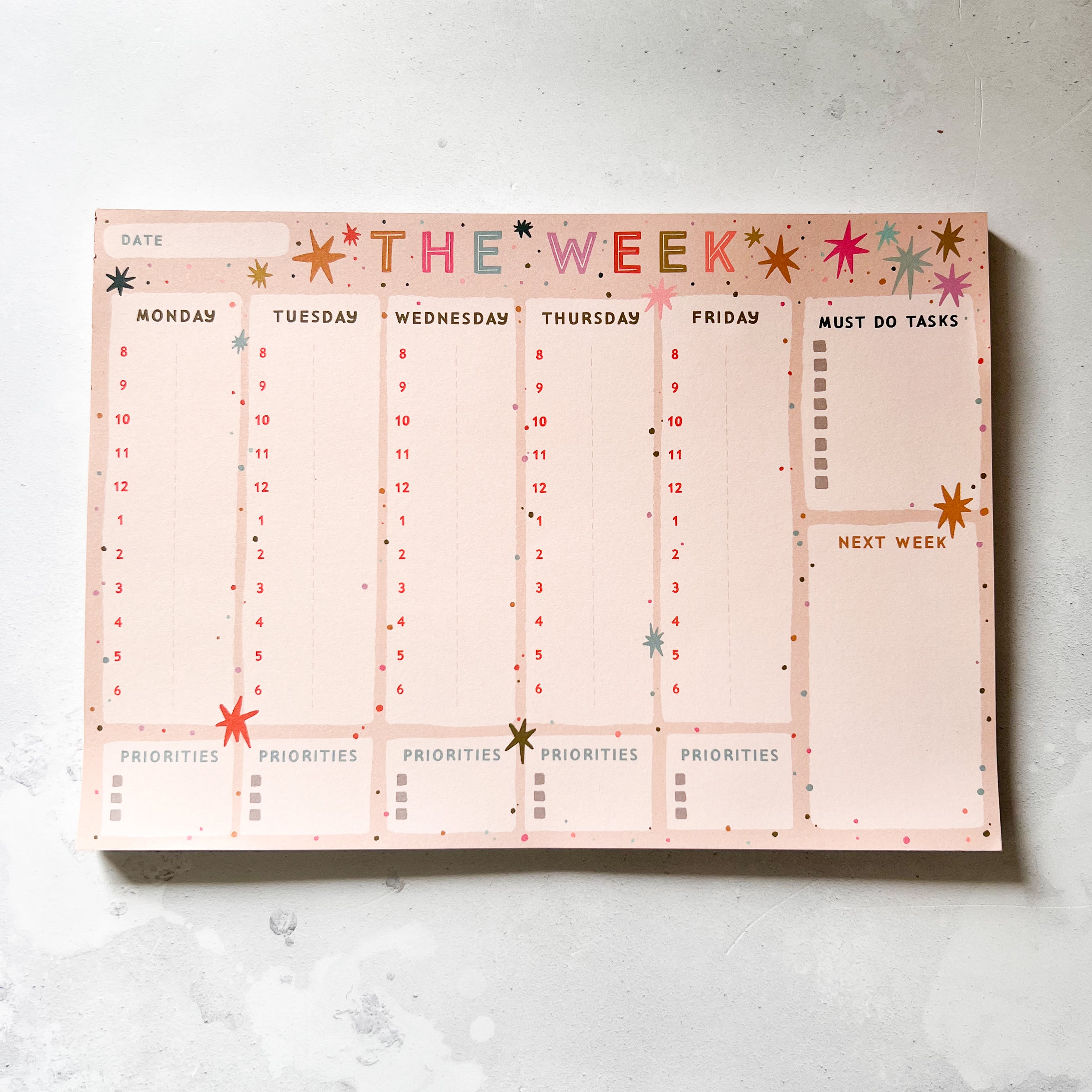 MISPRINT The Week A4 Planner Pad
FREE SHIPPING ON UK ORDERS OVER £15
A slight issue with the printing of this batch means the colours aren't quite what they're meant to be! They're slightly darker than usual, but apart from that there's nothing wrong. So grab one at a super knockdown price.
Need somewhere to plan your weekdays in full? Struggling to remember when all those zoom calls are taking place? This handy A4 desk pad planner will see you right!
This weekly planner features Monday through Friday listed out hour by hour (with a dashed line down the middle so you can go to half hours if needed), a priority task list of the three most important to dos of the day, your weekly "Must Do" tasks and a note box for next week.
This is the perfect pad for home school organisation & working from home day planning!
This to do list pad measures 29.8cm X 21cm, printed on premium 120gsm paper and comes with 50 sheets.
Like this design? Check out the Daily To Do and Meal Planner list!