FREE UK DELIVERY ON ORDERS OVER £20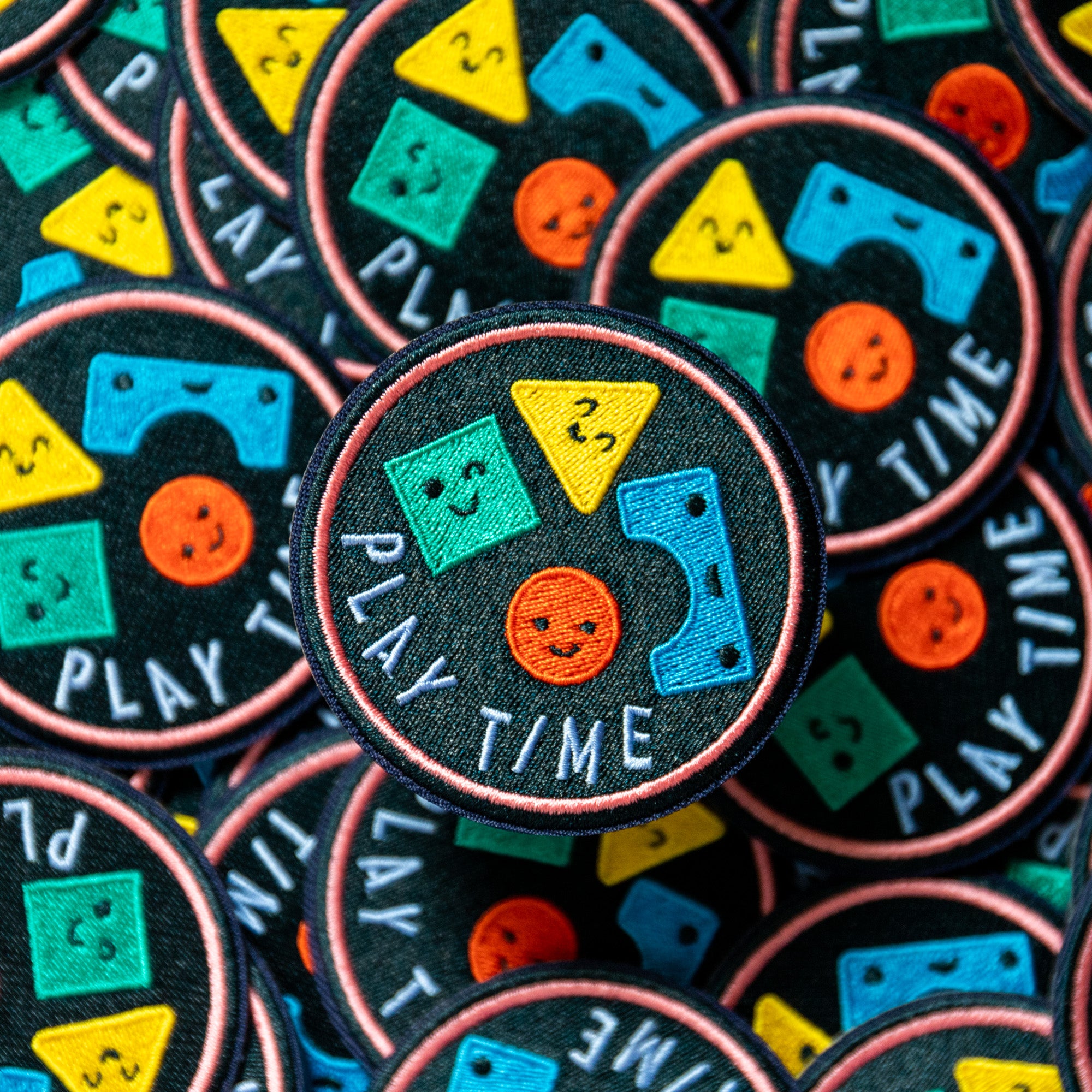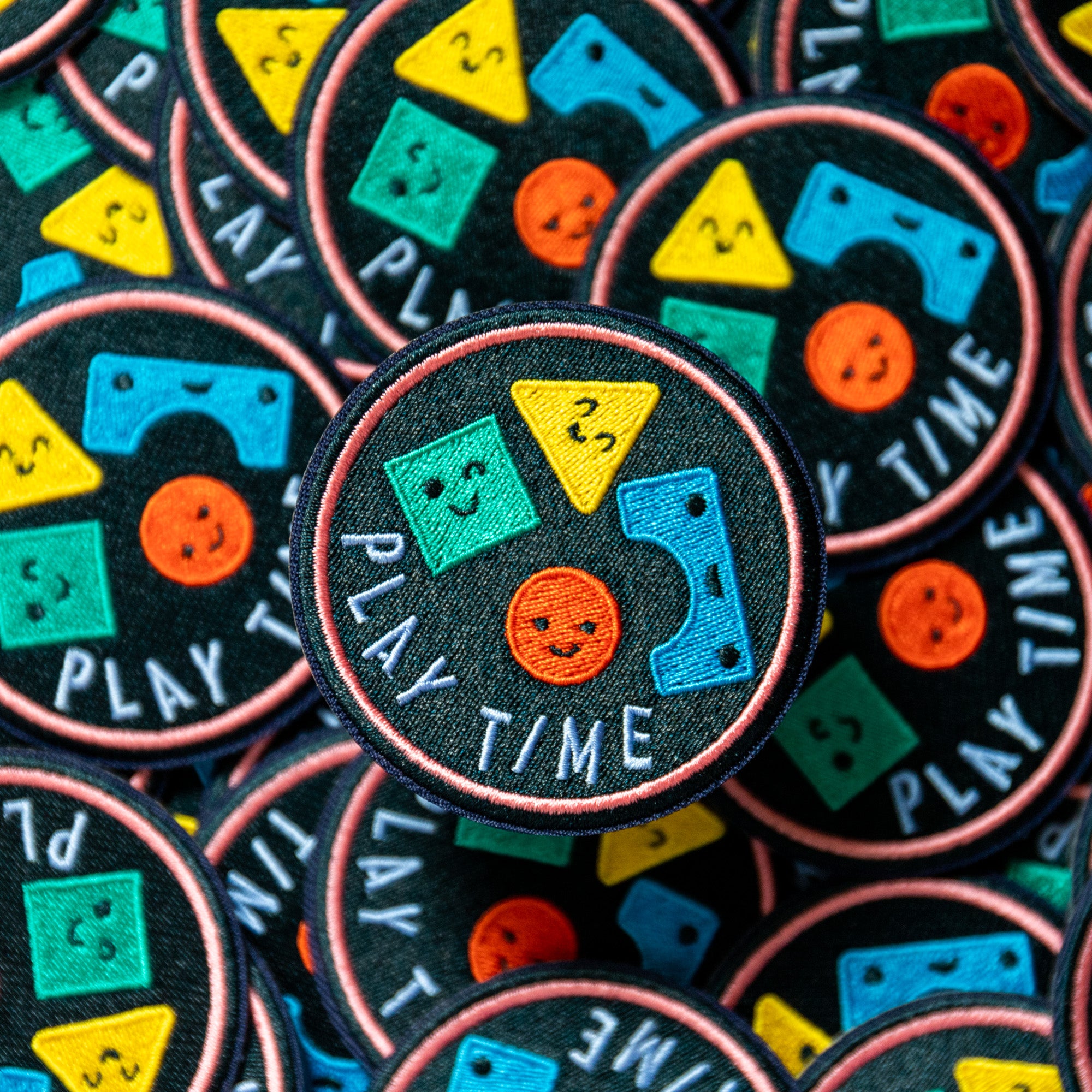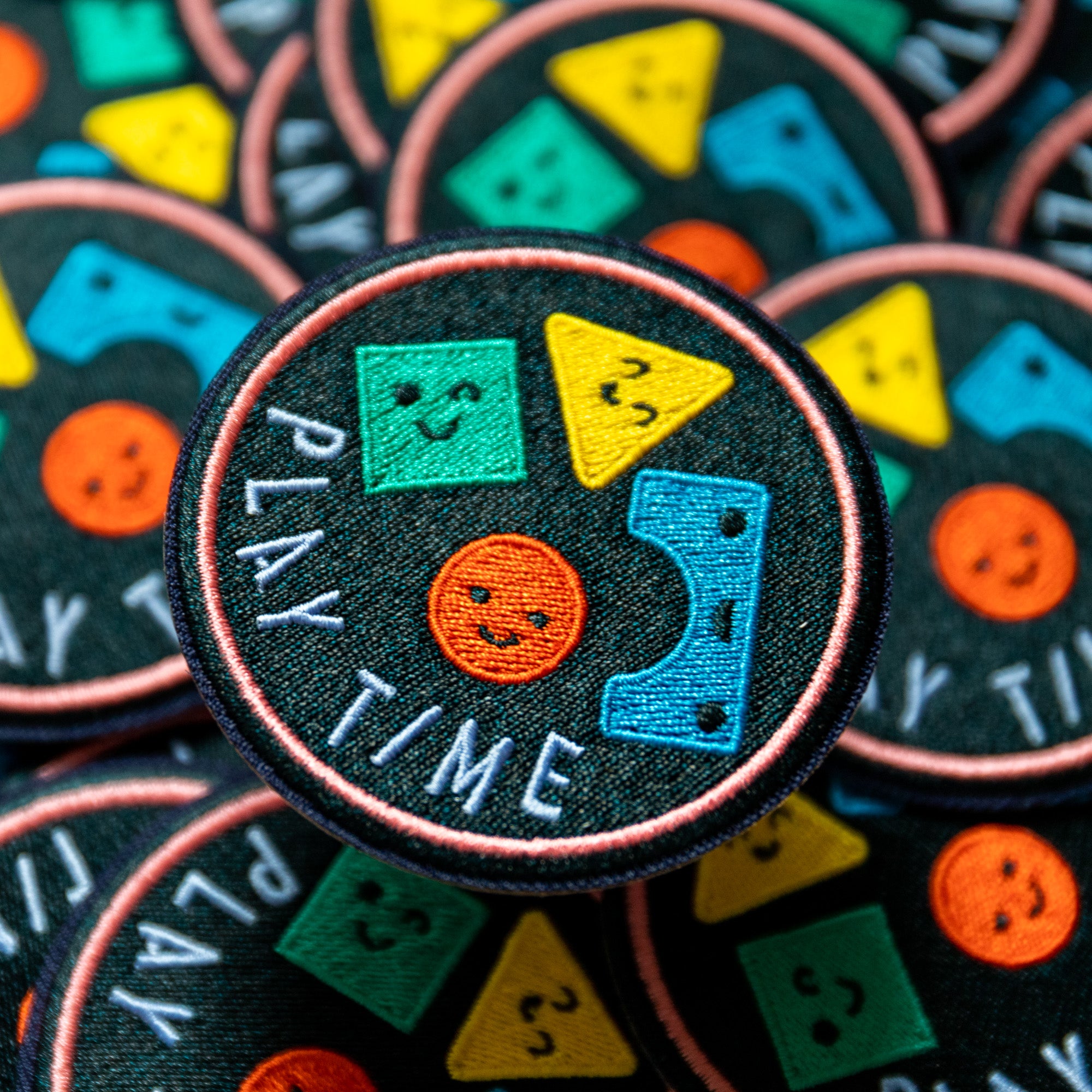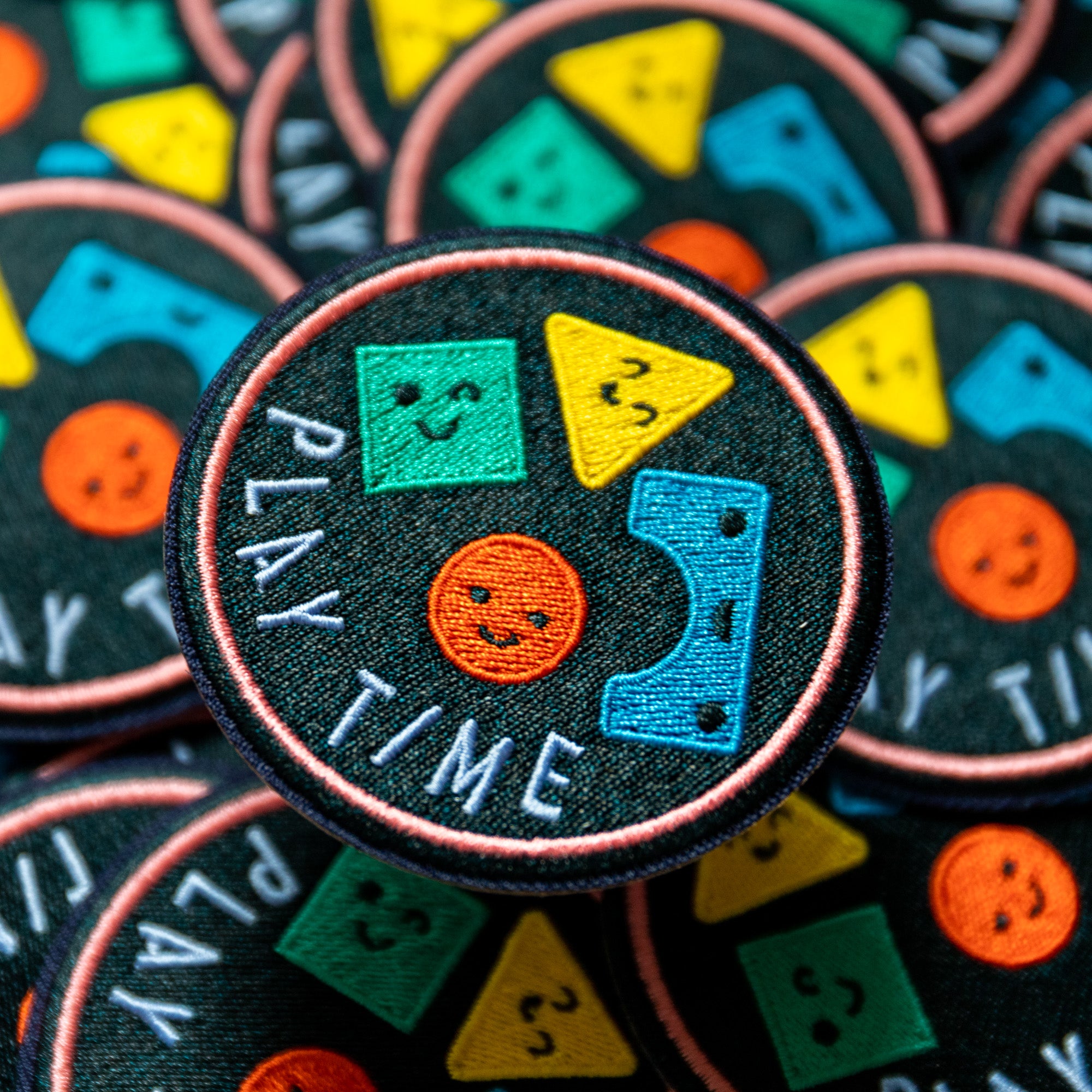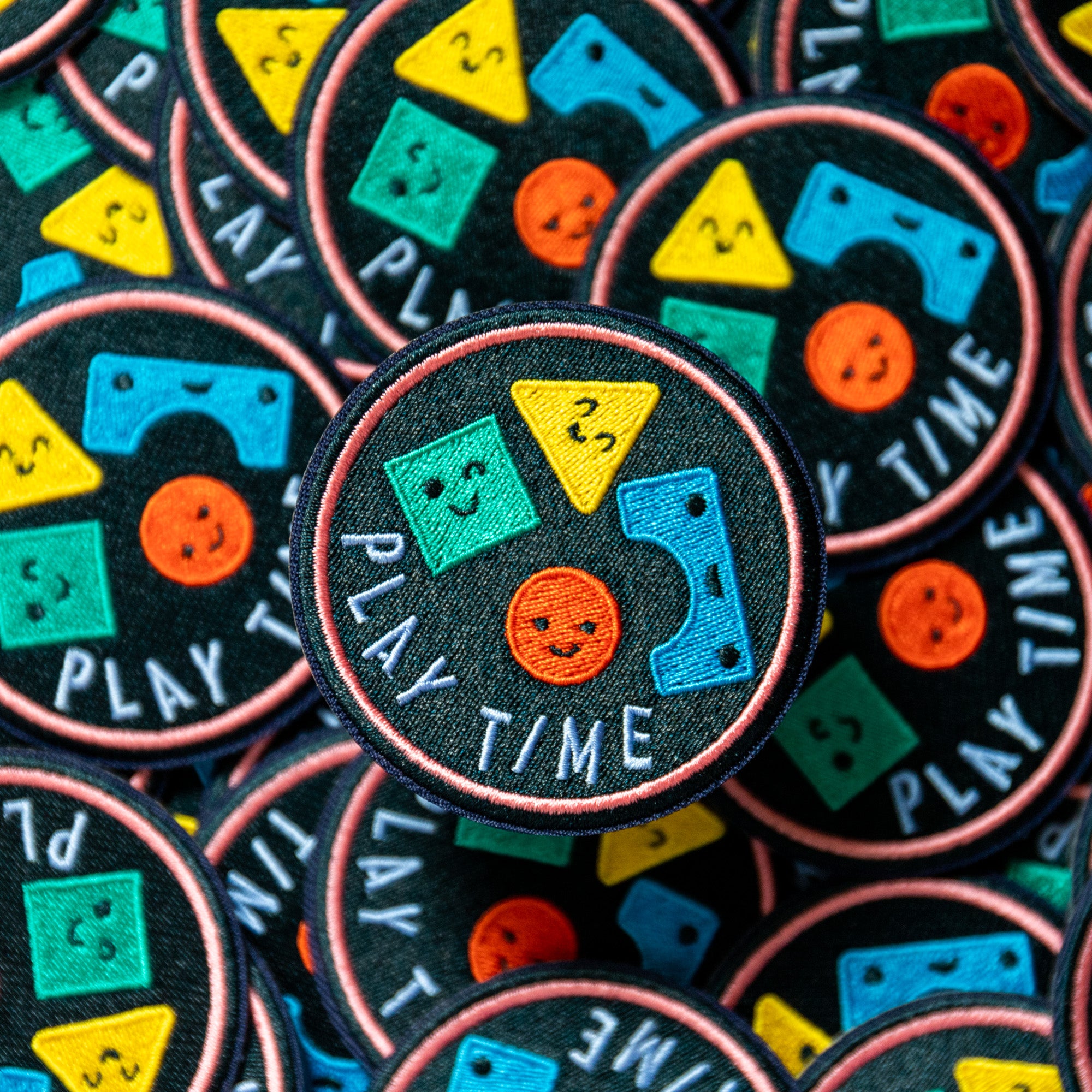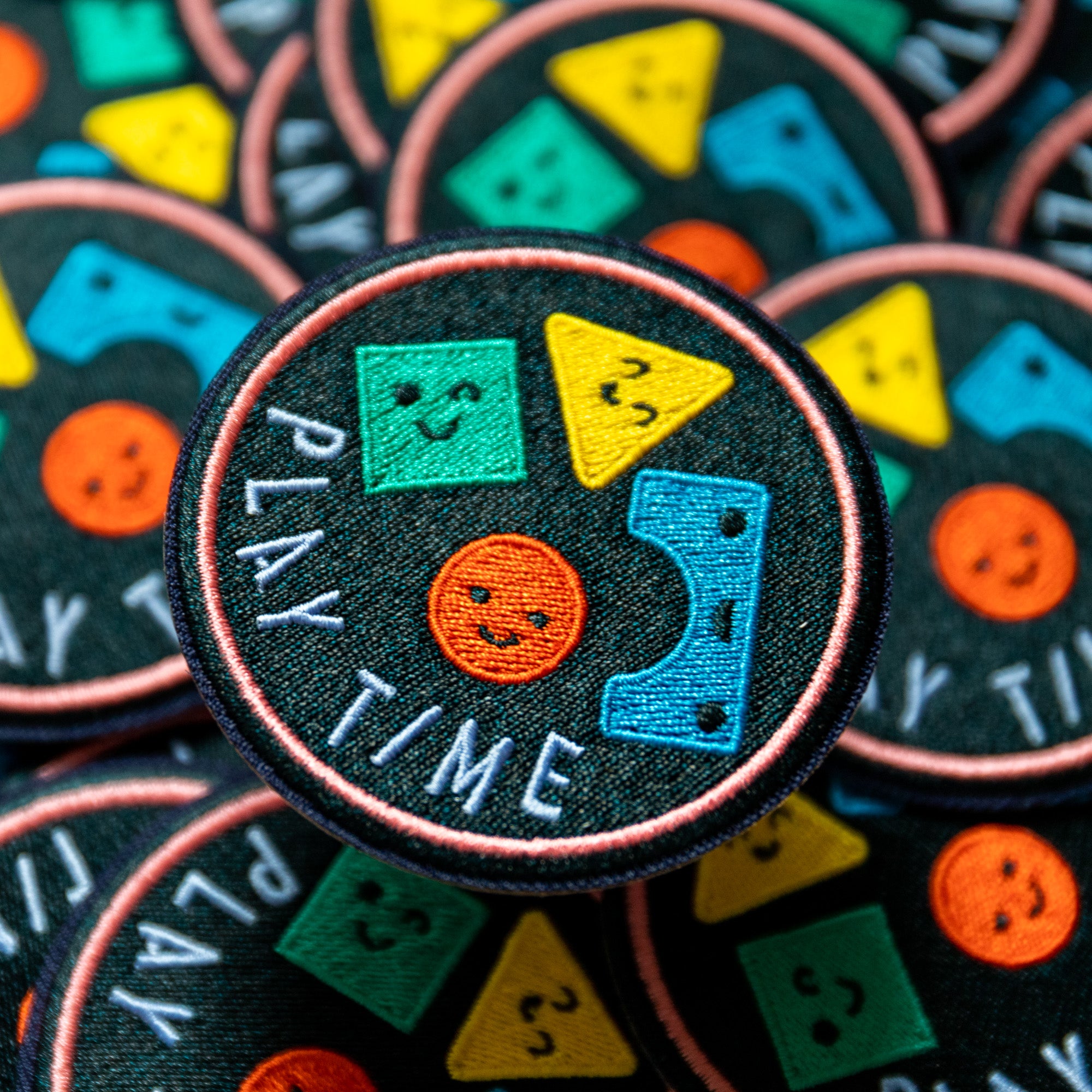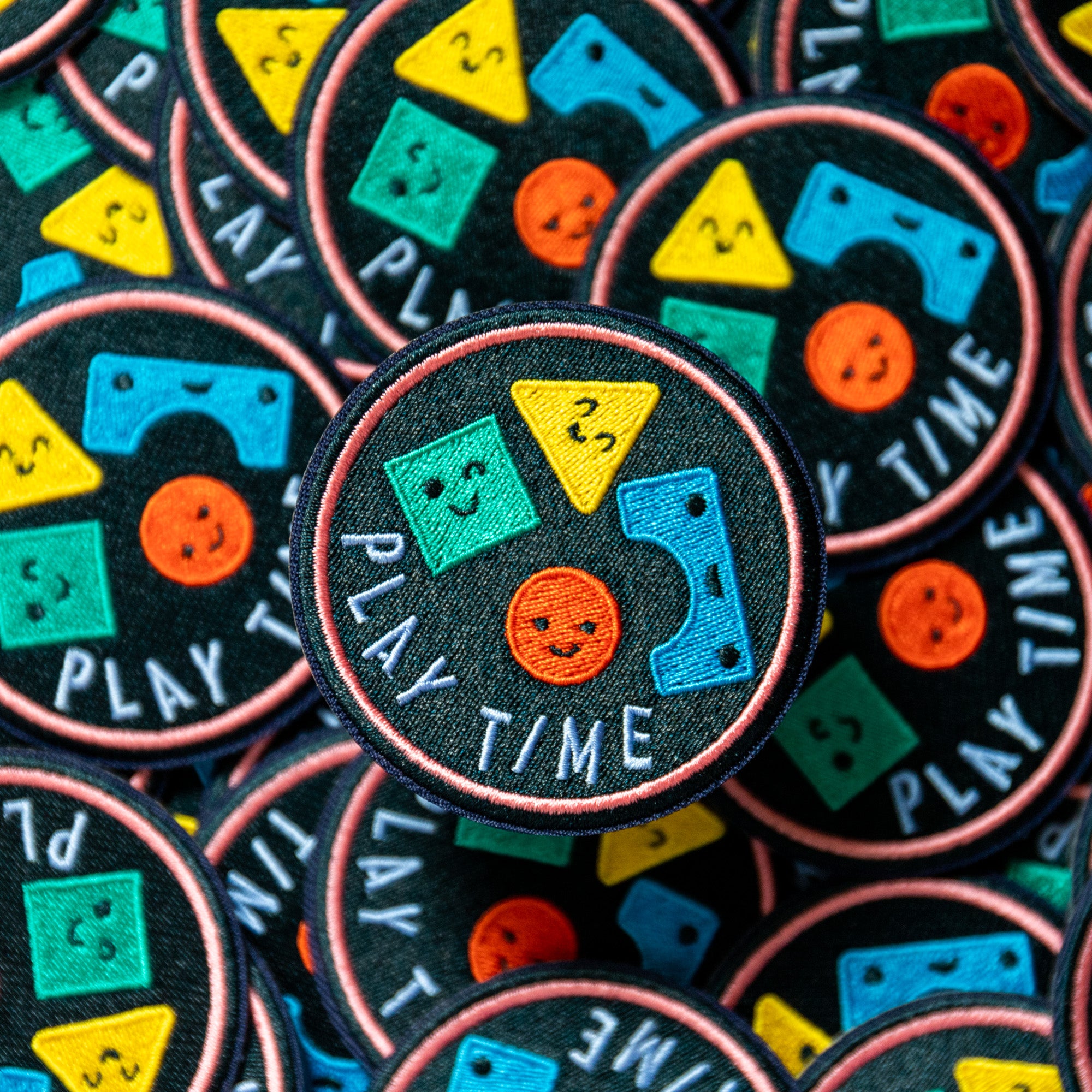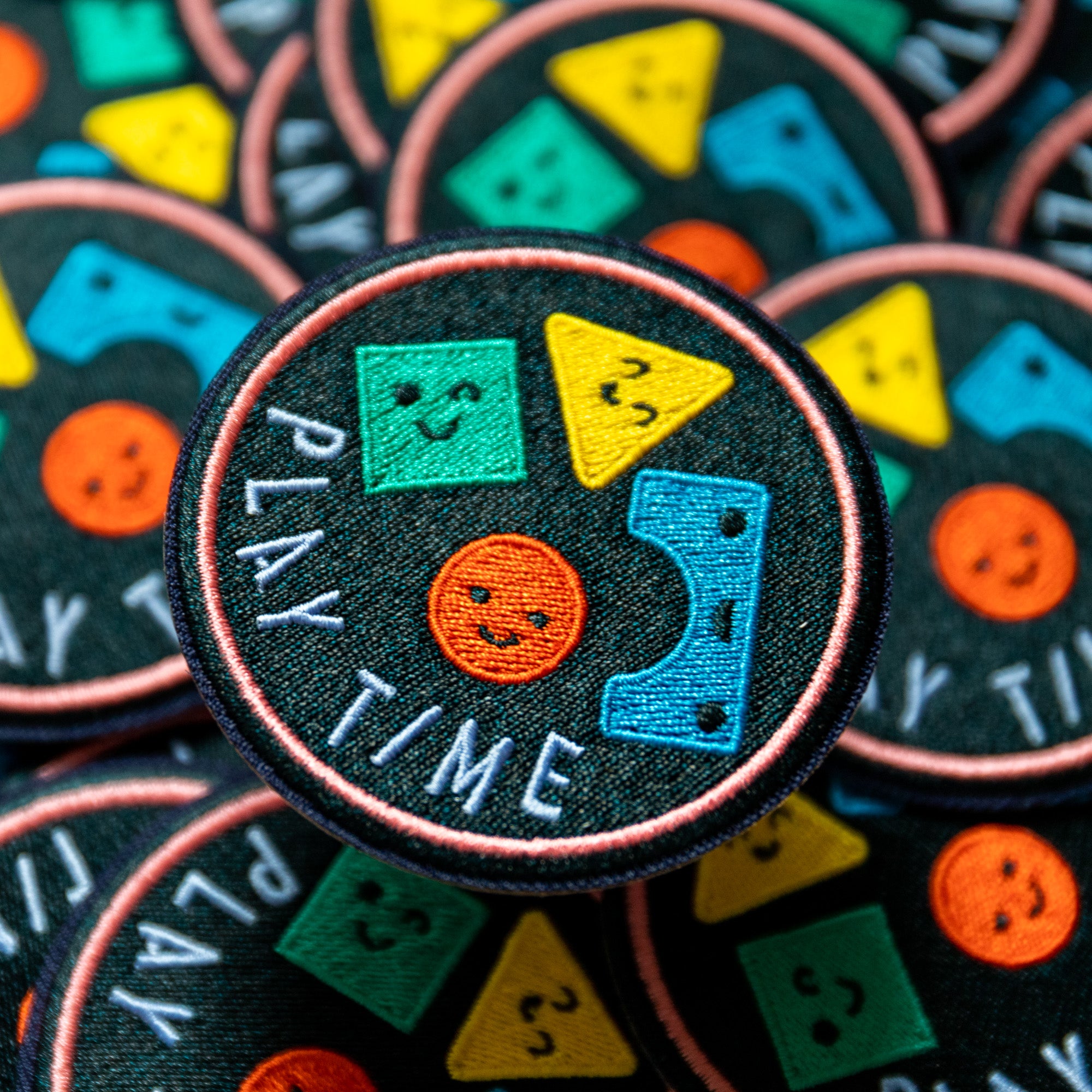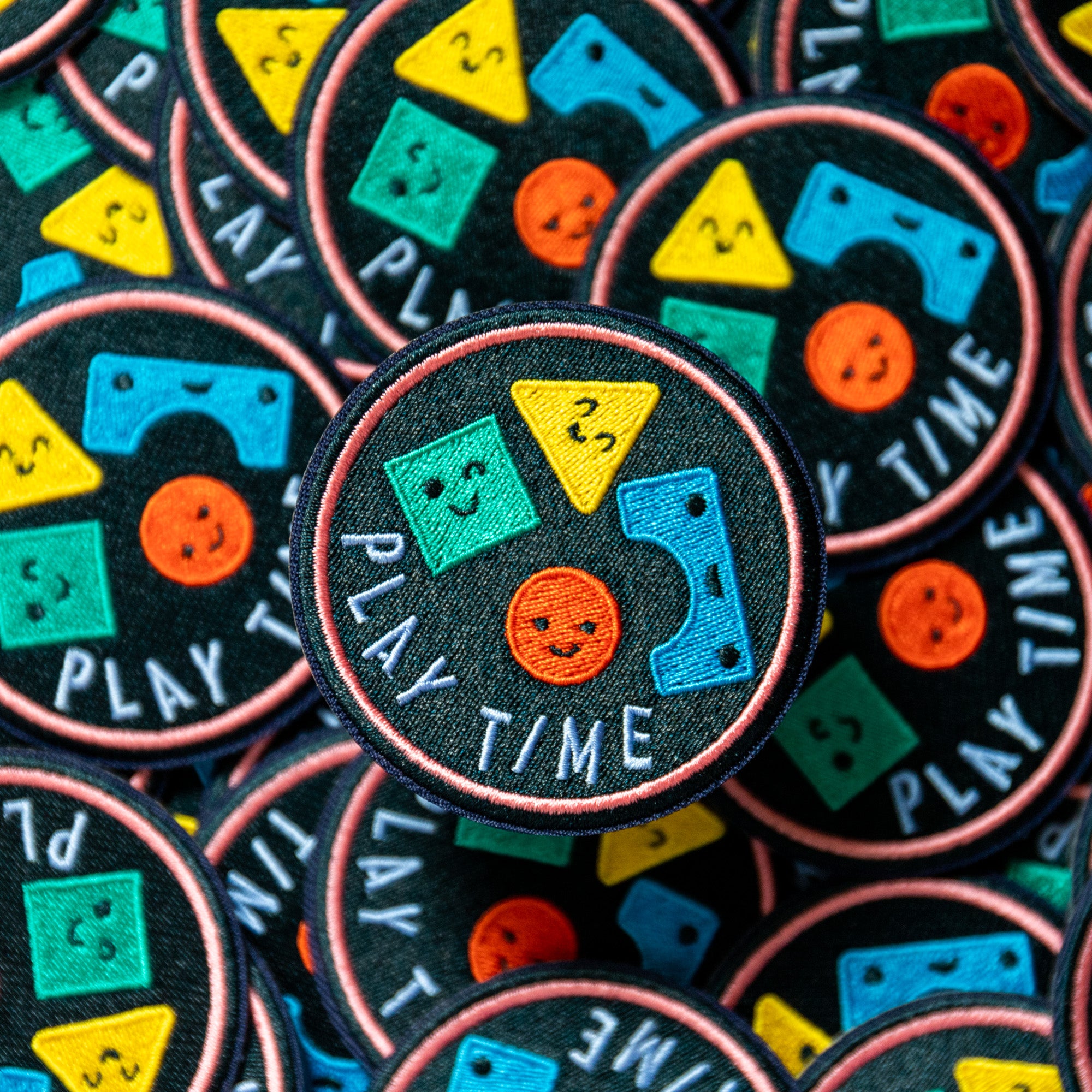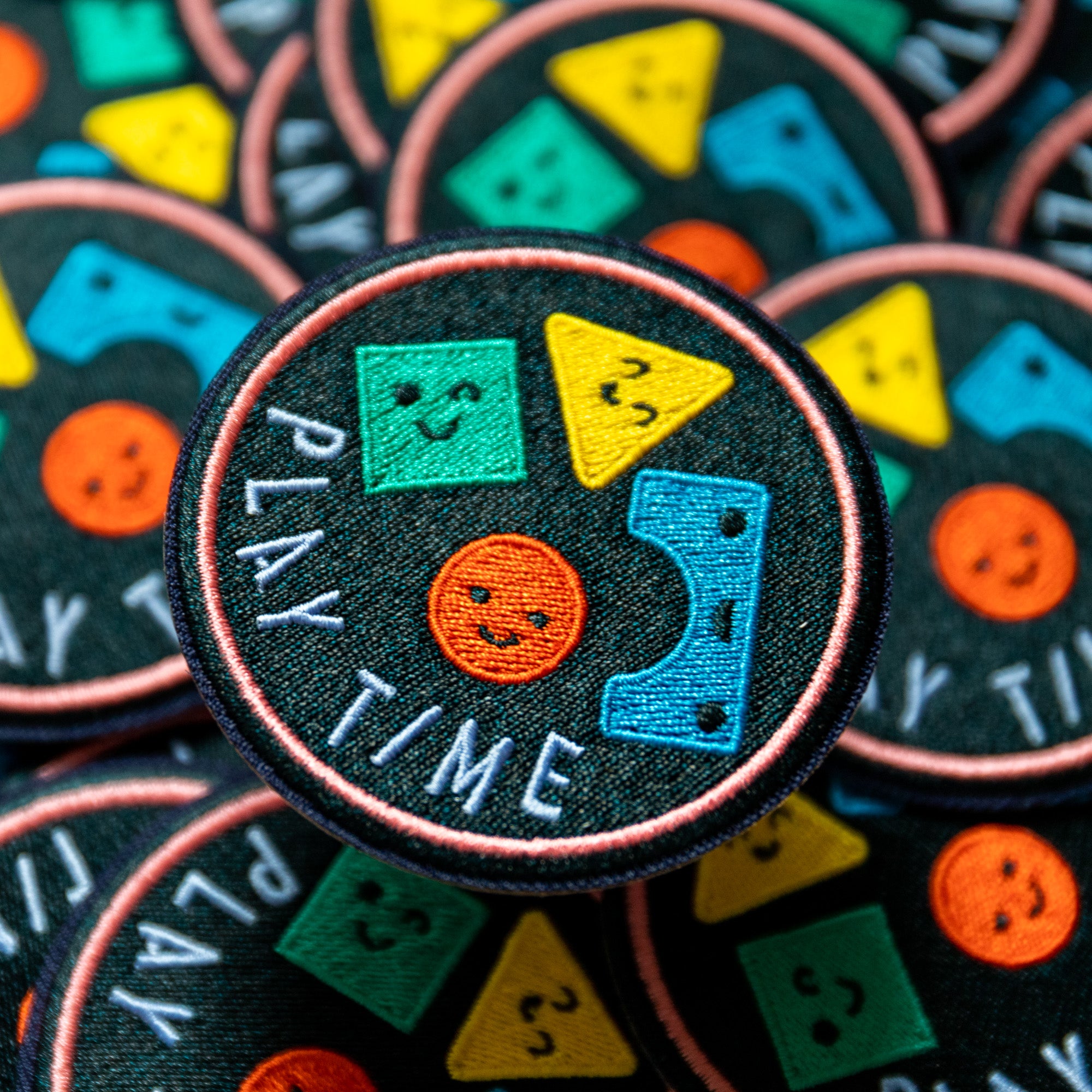 Play Time Patch
FREE SHIPPING ON UK ORDERS OVER £15
Little patches for little people, a special range of patches made for smaller clothes. They're perfectly fine for grown-up folk, too!

Colourful wooden blocks are a mainstay in any toddler's toy box, whether they're building castles or using them to destroy the feet of their parents, you can't deny their charm! This cheeky foursome are ready for play time!

With detailed embroidery in yellow, blue, green, red, pink and purple on a bold black background, this patch can be ironed on to any natural fibre garment (we love to add patches to plain t-shirts, making a whole new unique top!). Use a medium heat and make sure it's stuck good and proper before washing (but for extra safety, sew around the edge with a simple running stitch).
"Play Time" wooden block patch measures 70mm in diameter and comes displayed on a backing card.
Super fun high quality patch
I mean come on - How great is this patch? I bought every one of the kids patches and so glad I did. The stitching is spot on and the colours are so vibrant
Cutest little purchase
I love these patches! I bought one for a friend for her little girl but then couldn't resist to get one for myself. Reminded me of something cute form Sesame Street! Can't wait to put them on my denim jacket!
Very cheerful
Awesome patch that has really brightened up our toddlers nappy/snack bag. Really great quality and super easy to see on (although I could have picked a less awkward placing).