FREE UK DELIVERY ON ORDERS OVER £20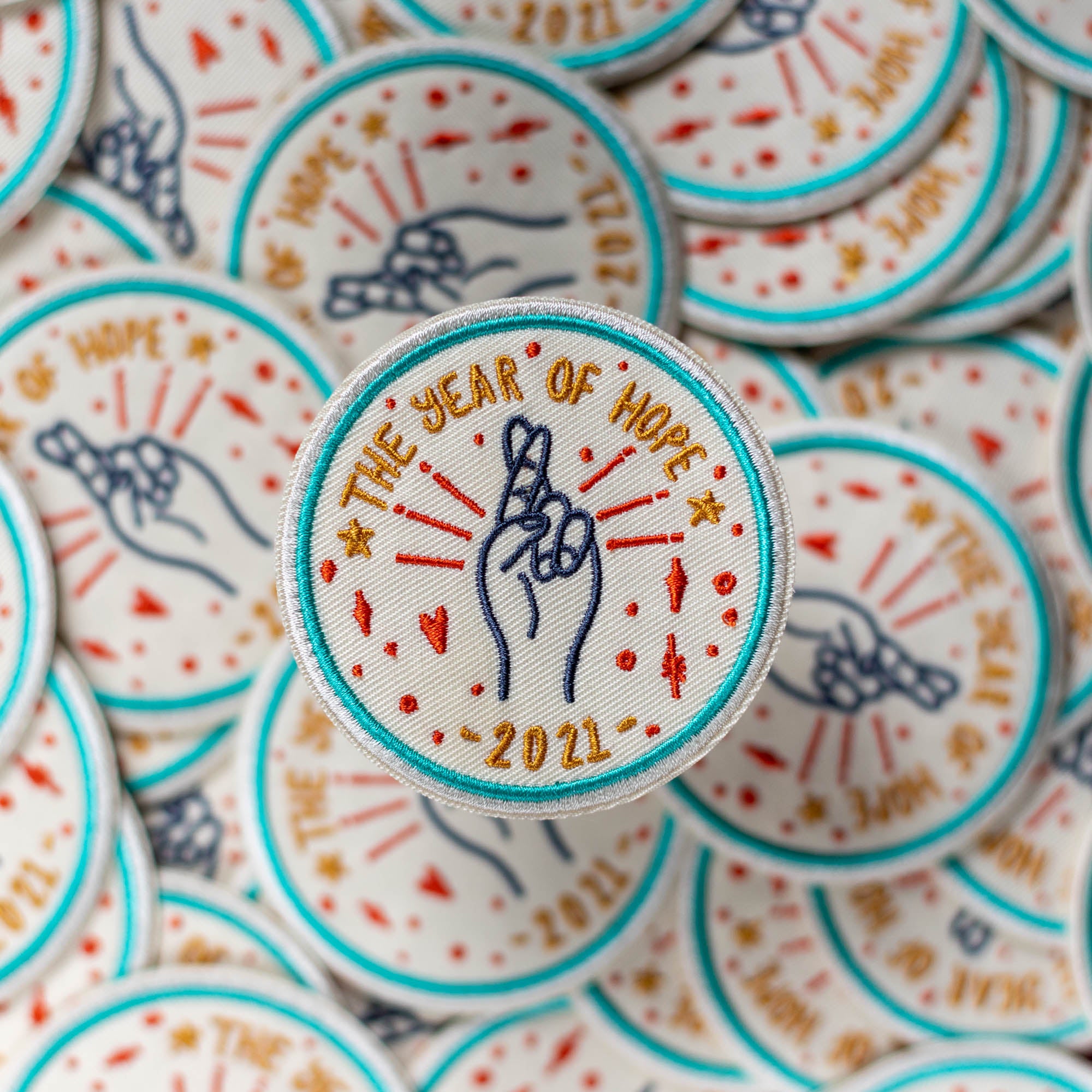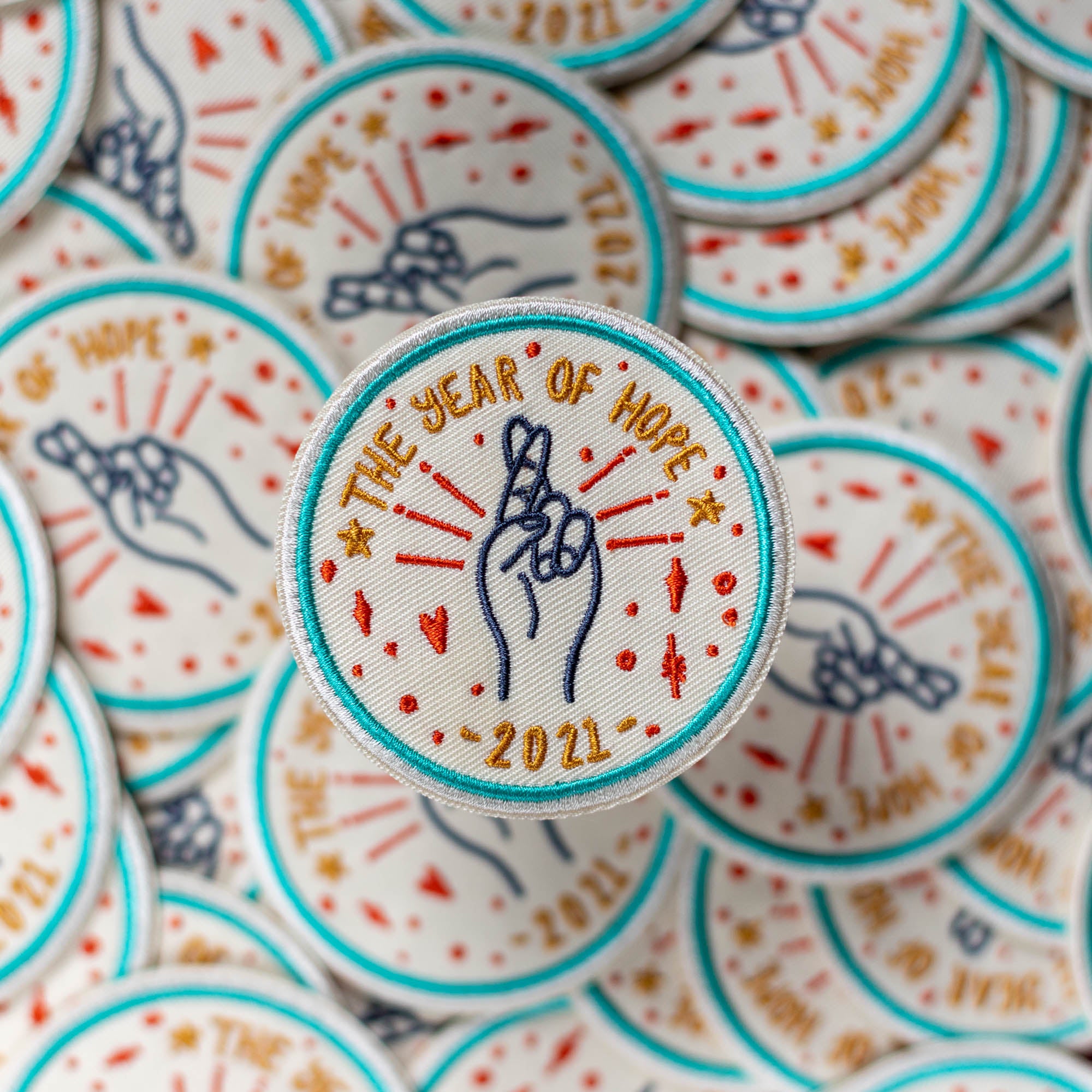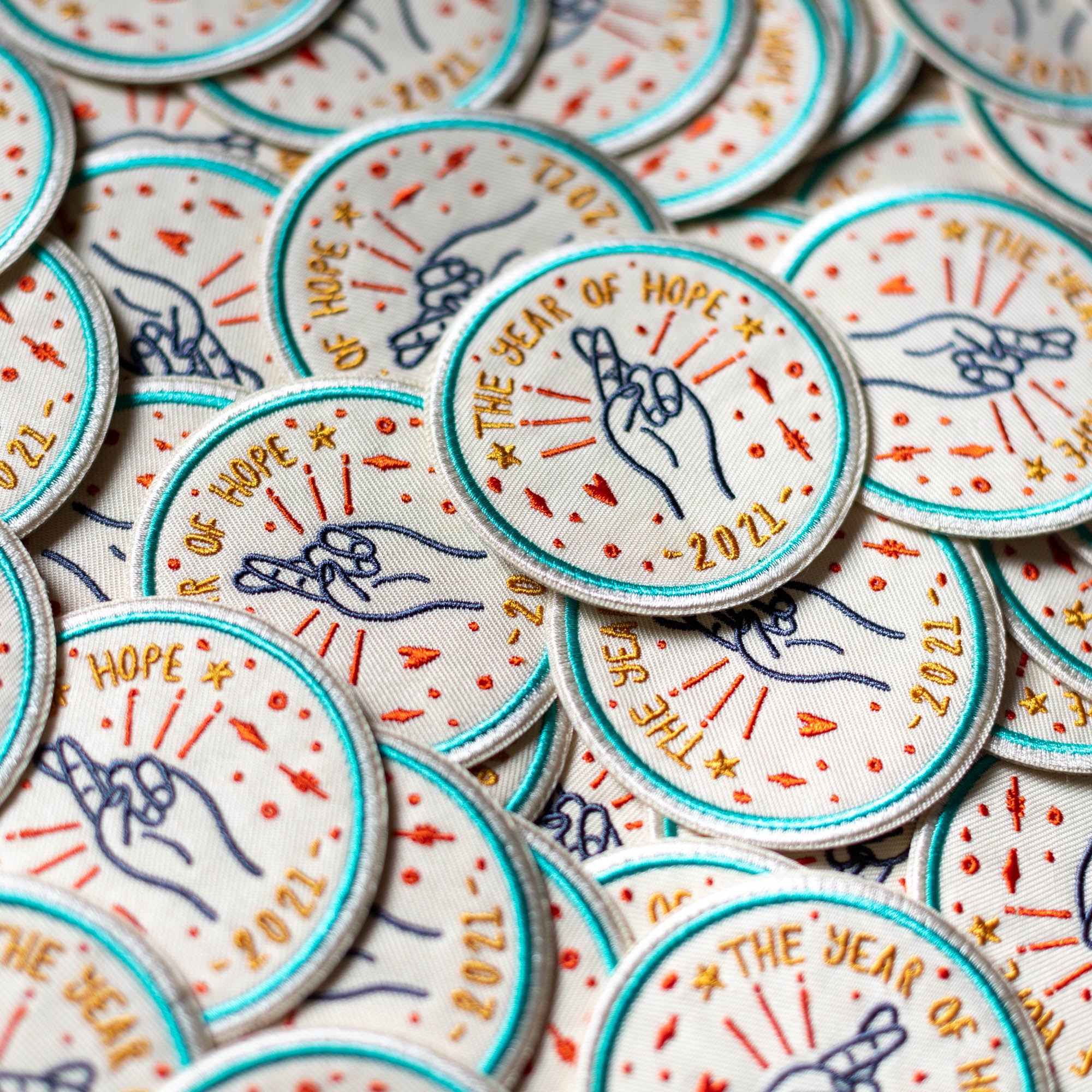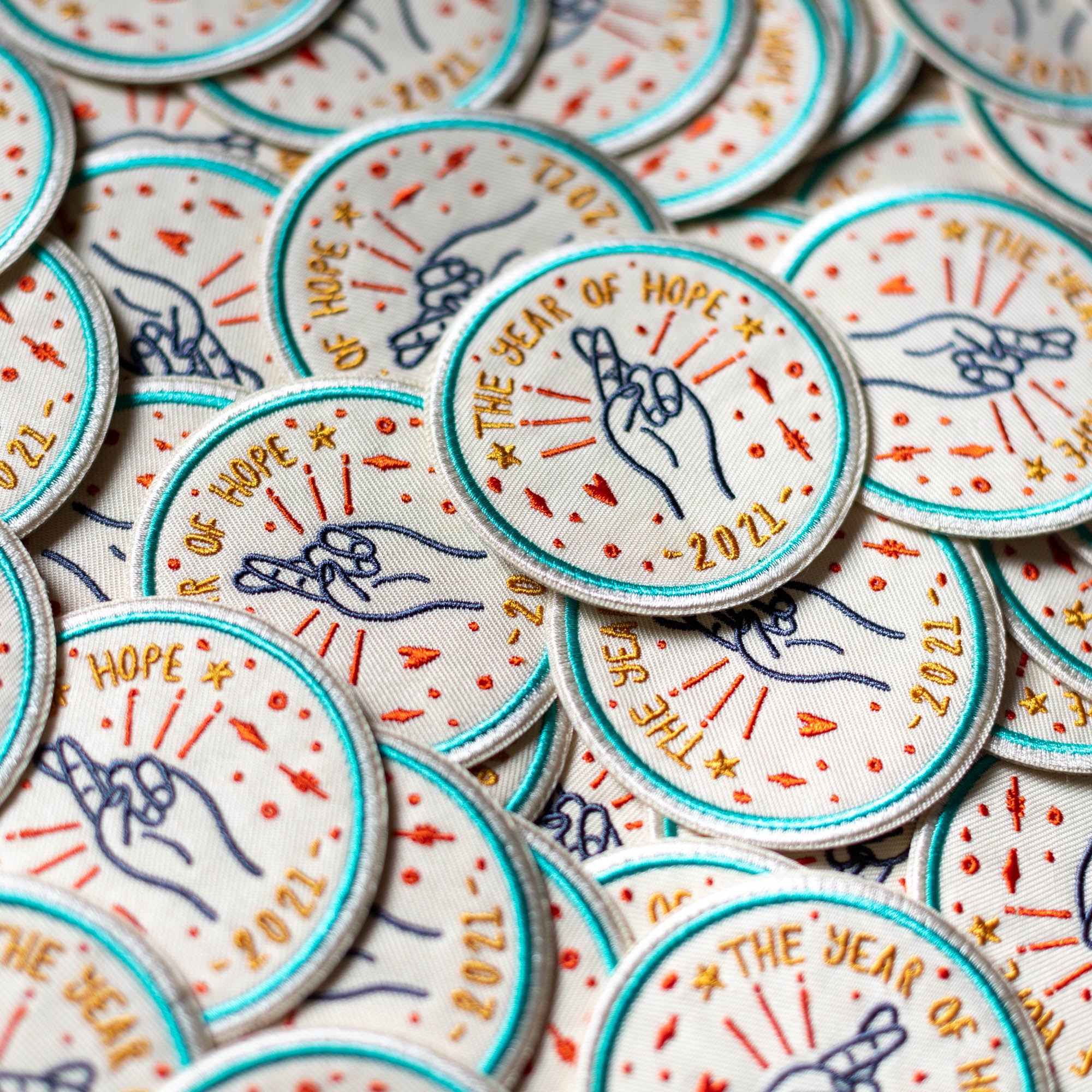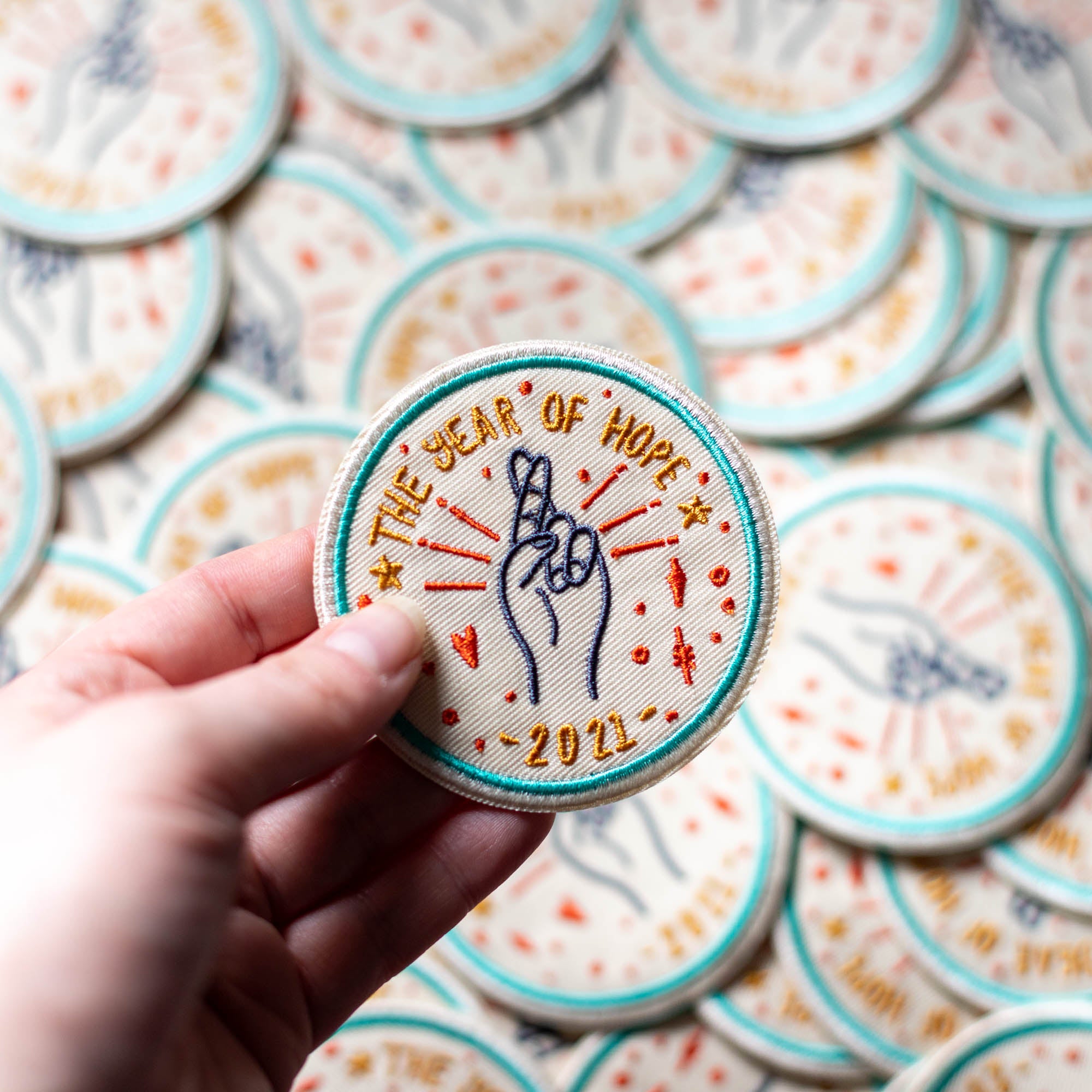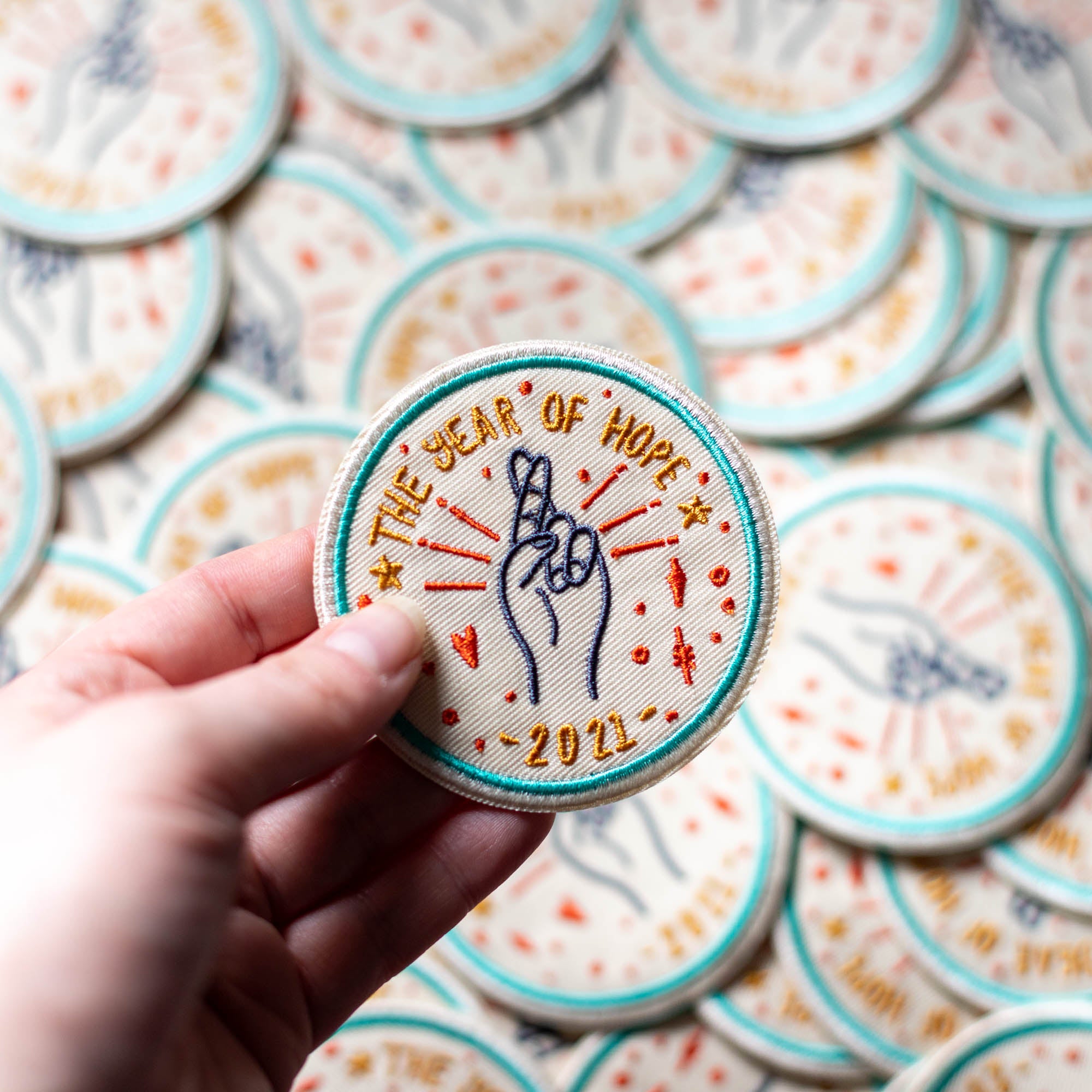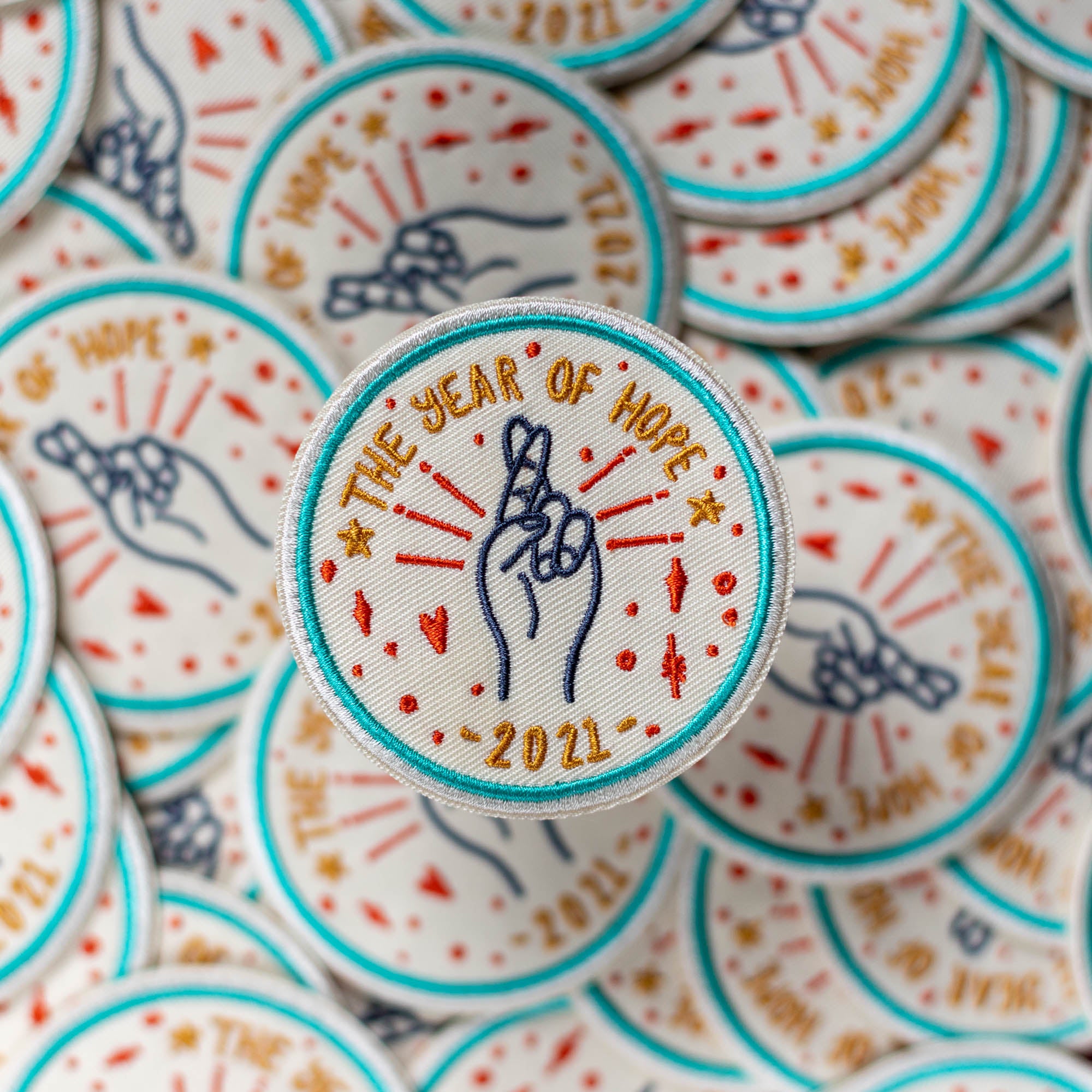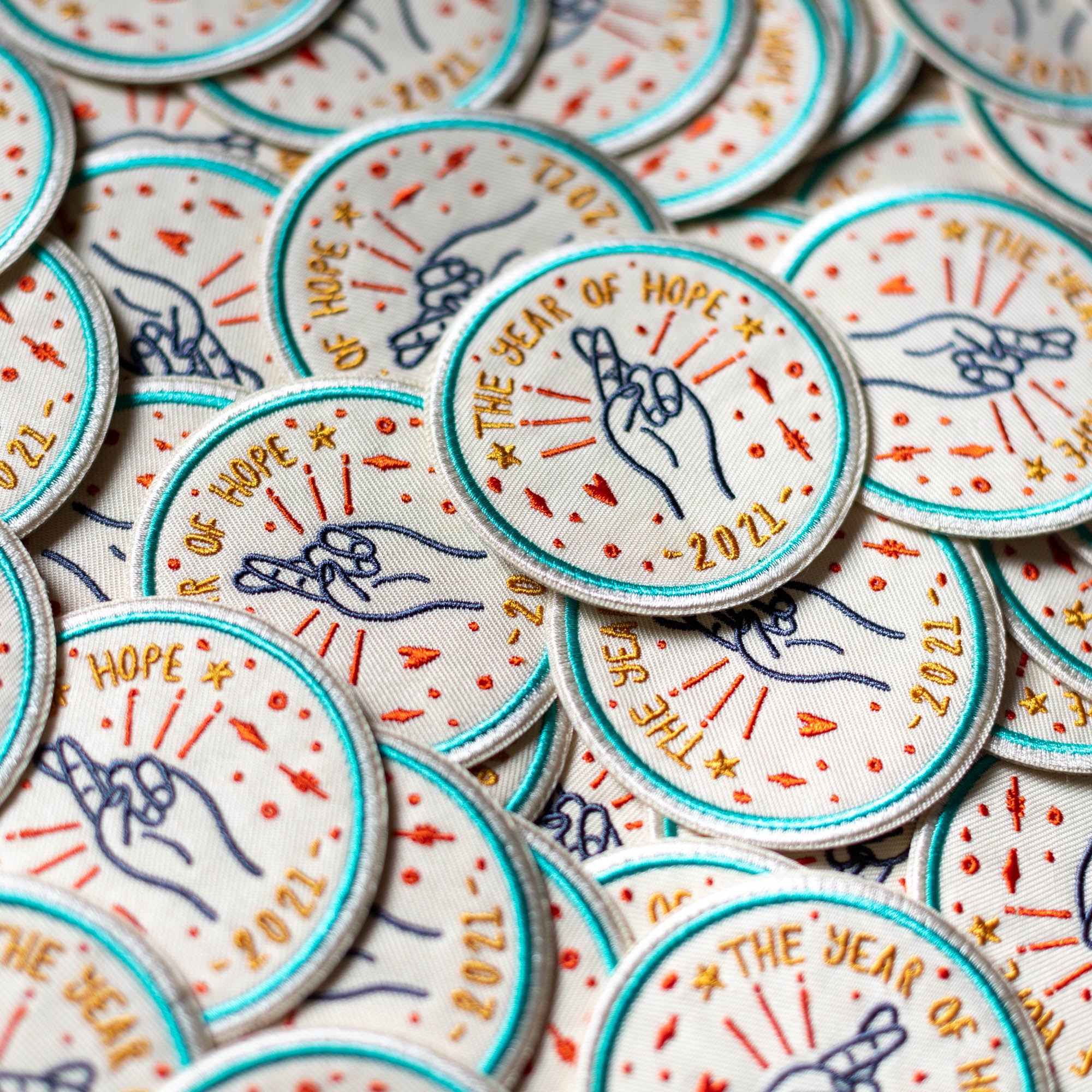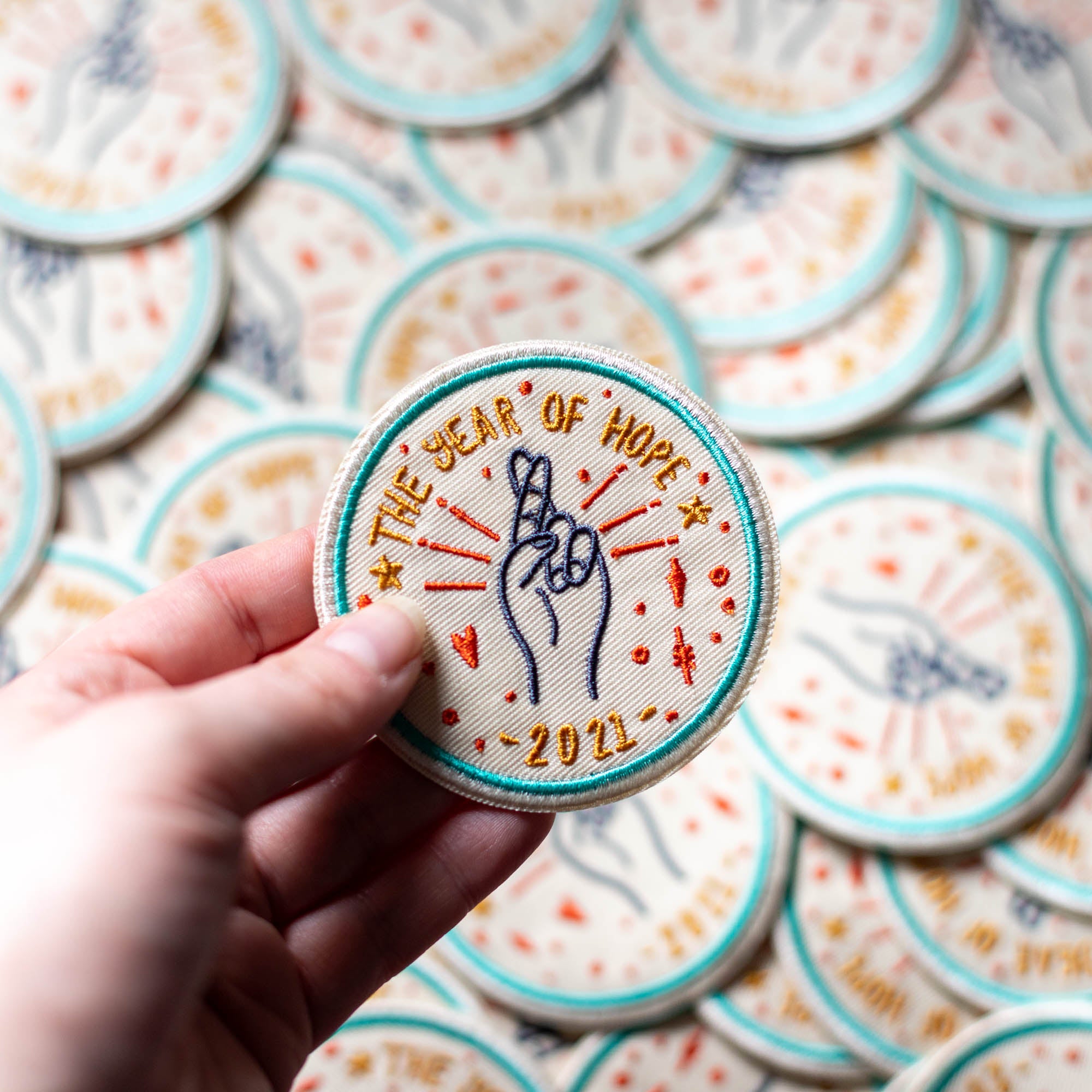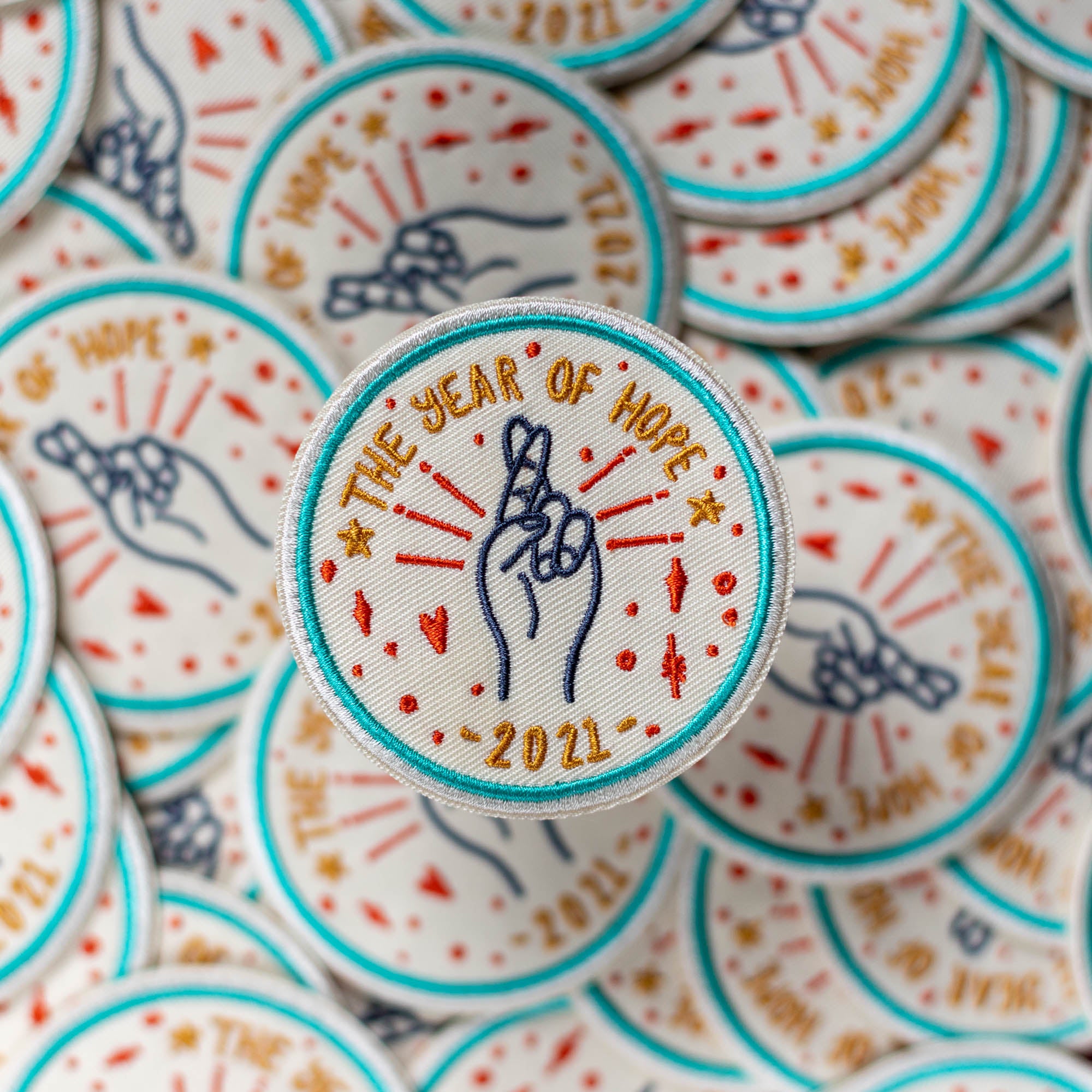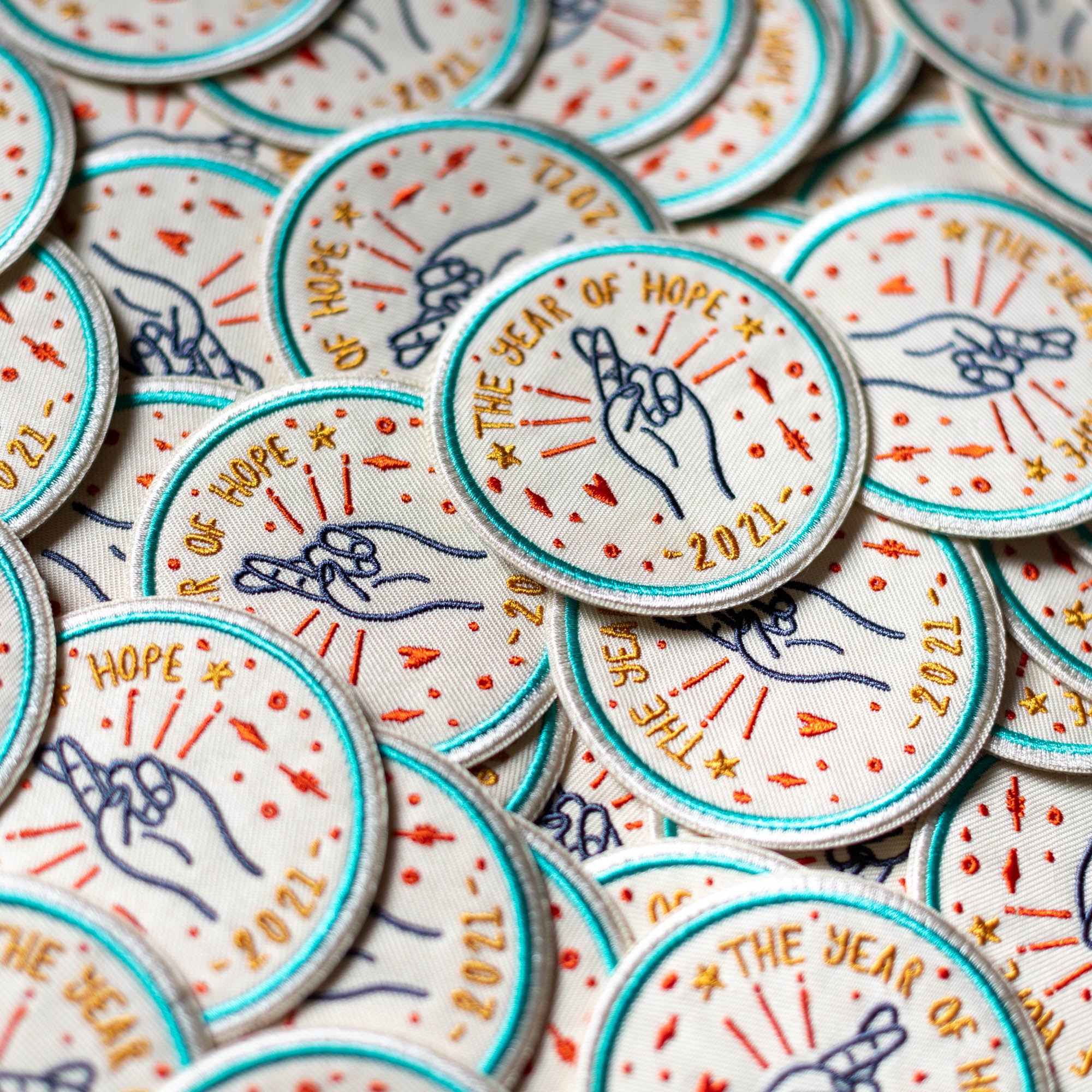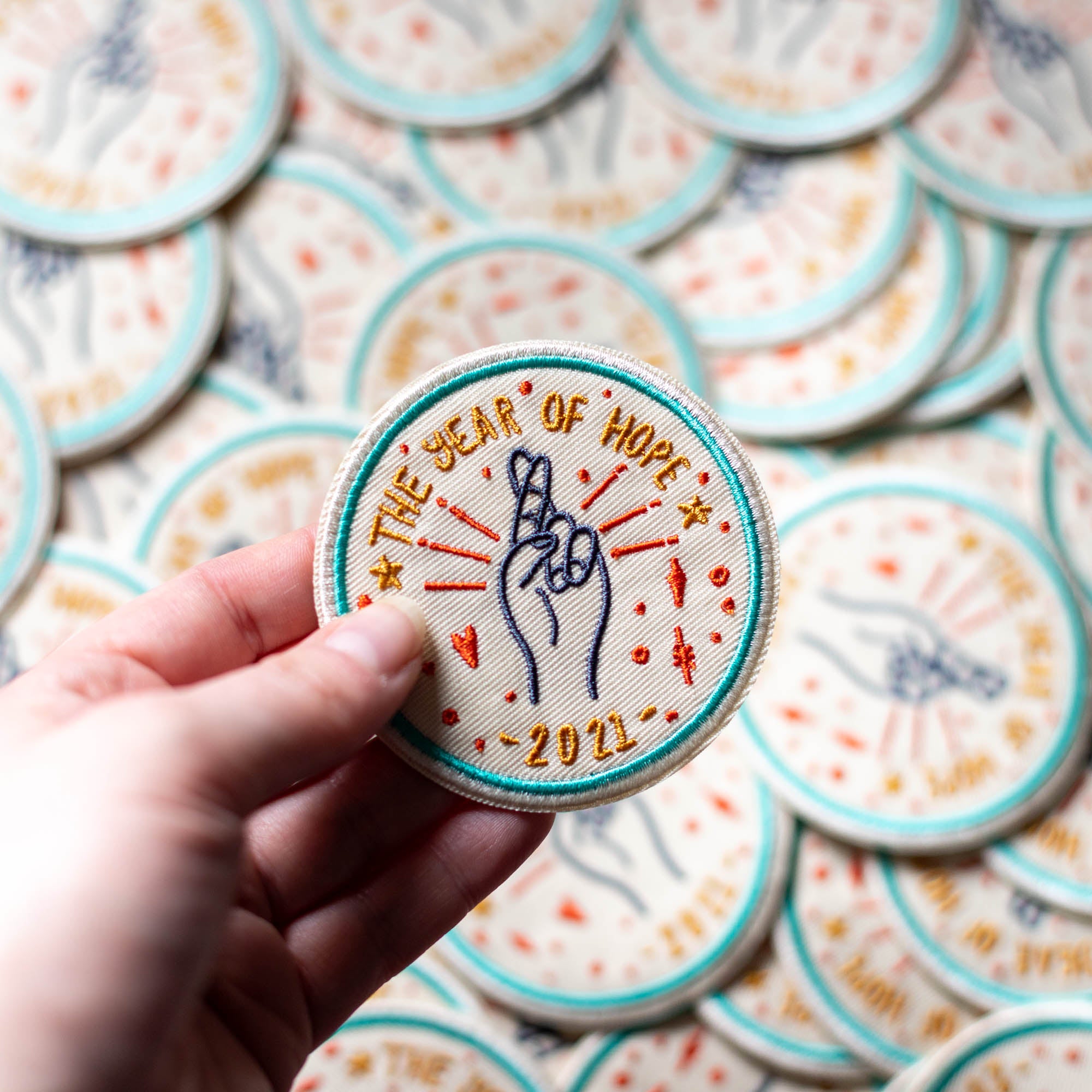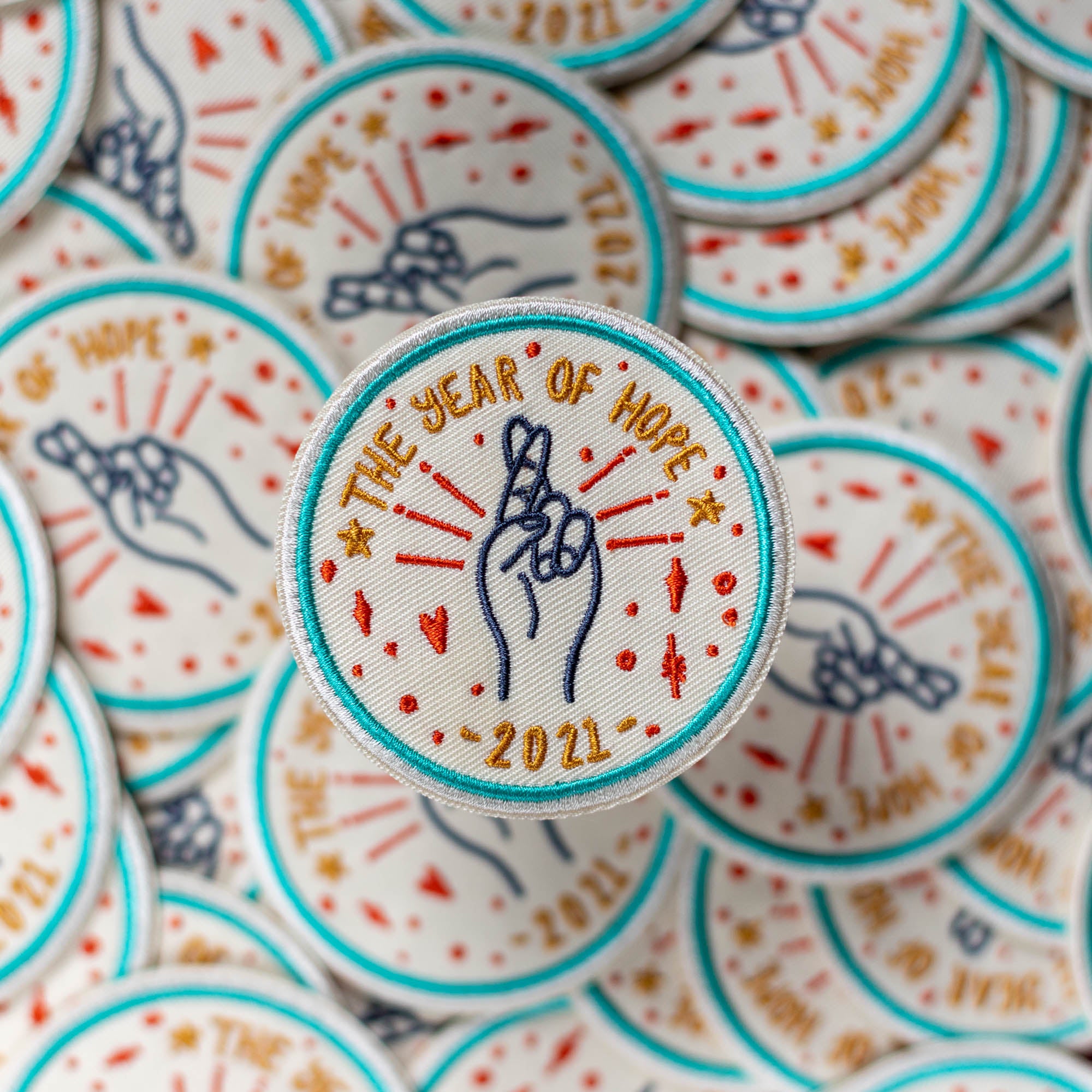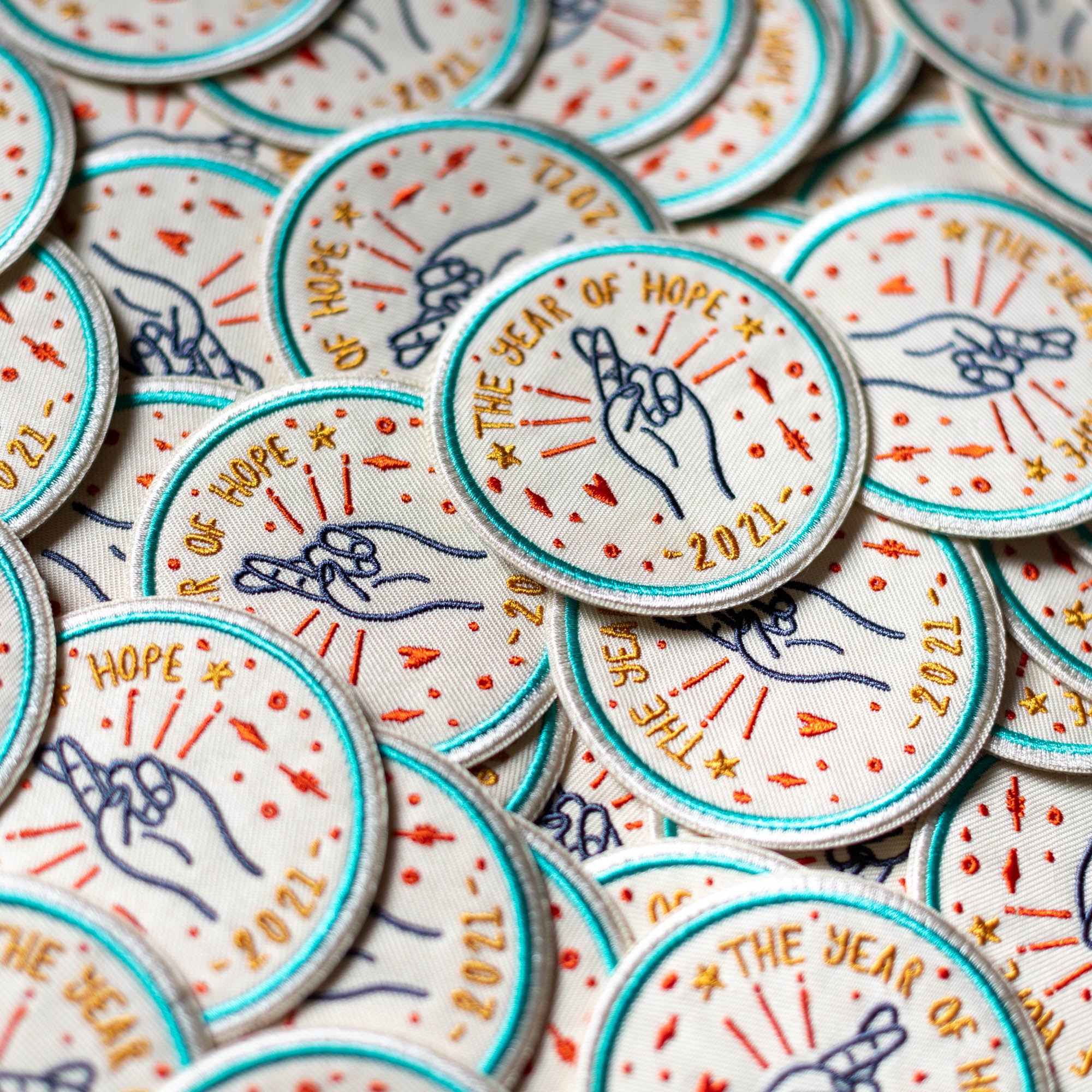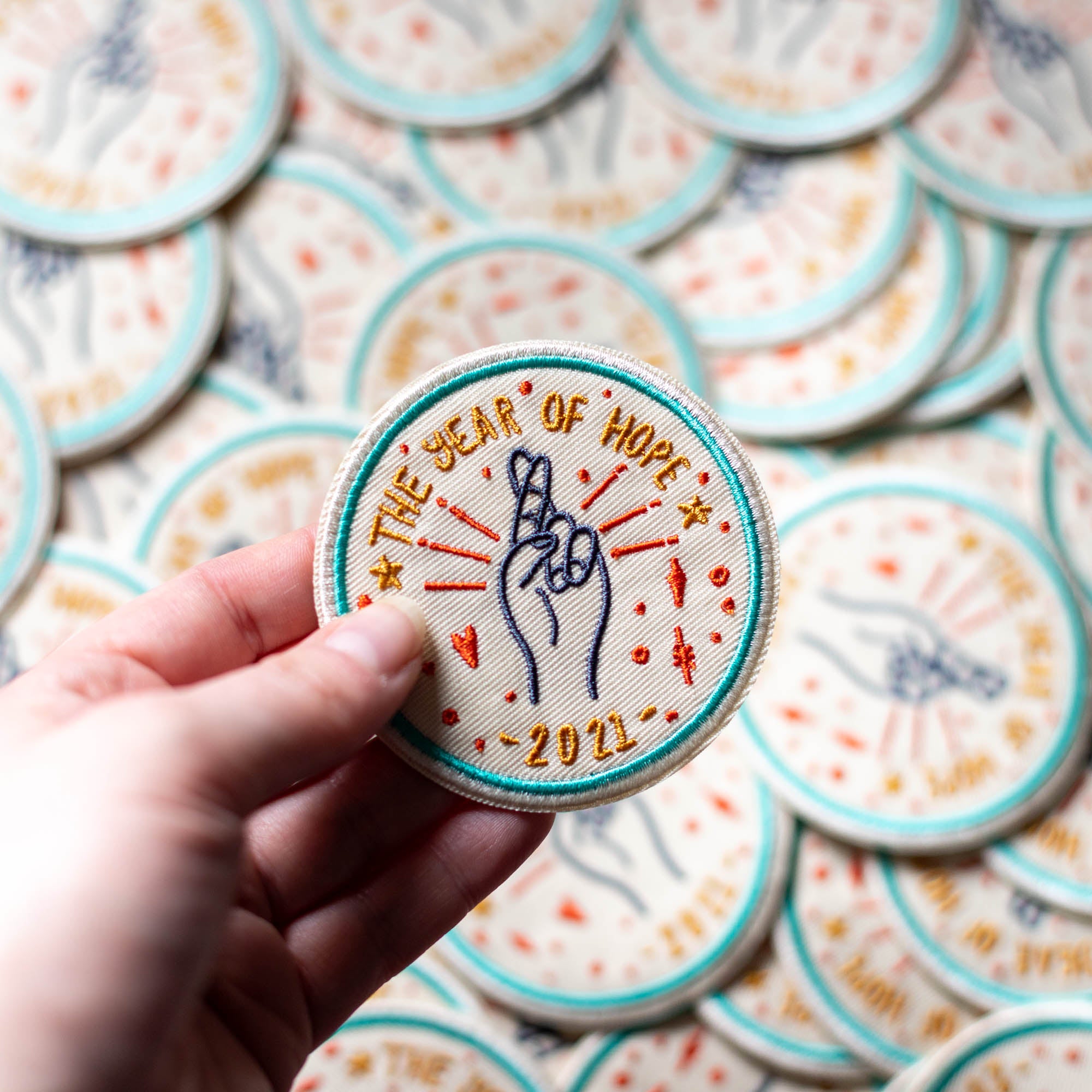 The Year of Hope 2021 Patch
FREE SHIPPING ON UK ORDERS OVER £15
We've been having a tough old time of it, haven't we? While things are still pretty rough, the one thing we can all hold onto is hope. Come on 2021, we're rooting for you!

With detailed embroidery in mint, red, grey and yellow, this patch can be ironed on to any garment (we love to add patches to plain t-shirts, making a whole new unique top!). Use a medium heat and make sure it's stuck good and proper before washing (but for extra safety, sew around the edge with a simple running stitch).
"The Year Of Hope" 2021 patch measures 75mm X 75mm and comes displayed on a backing card.
Complete collection!
Okay so I got carried away and bought two full sets of the 'Covid era' patches for my boys' patch blankets and they are all perfect - iron on so easily and they are such good quality! Highly recommend. Should end up in a museum somewhere to chronicle what a freaking weird time we are living in.
All good
Just lovely, exactly as described, arrived in good time. Will go nicely with last year's 2020 "Great Indoors" badge.
Lovely badges
Very well made badges. Nice size. Perfect to add to those on our camping blankets
Year of Hope Indeed 2021
Great patch.. bought to accompany last year's The Great Indoors 2020 patch and I am not disappointed! Well made and well packaged, prompt dispatch, many thanks! :-)
CUTE
Really well made, pleased I bought one as I have the 2020 version and love it. Sort of hoping there's enough stuff going on in the world to keep these going for many years...!
Absolutely love it
I bought a 2021 patch to sit next to my 2020 one which I am sewing onto a favourite blanket. A beautiful and fun way to mark such a significant few years. I feel like we all earned a badge for getting through!
Perfect Patch
A perfect little patch to go with the 2020 Great Indoors patch that I purchased last year - I bought two, one for my toddlers memory box and one for my best friends toddler. Great quality, lovely design.
The Year of Hope 2021 Patch
Lovely great quality patch with fast delivery. Highly recommend.