FREE UK DELIVERY ON ORDERS OVER £20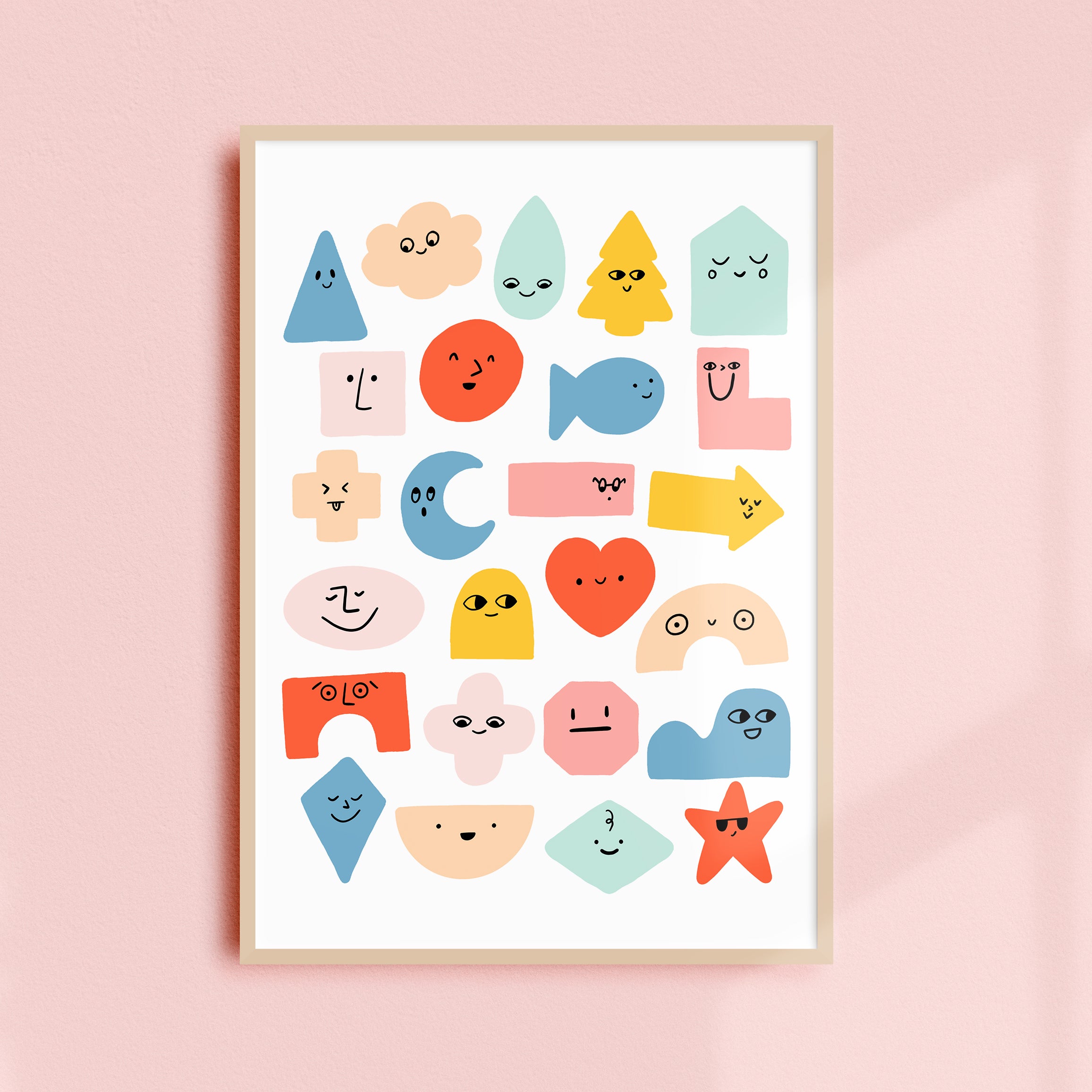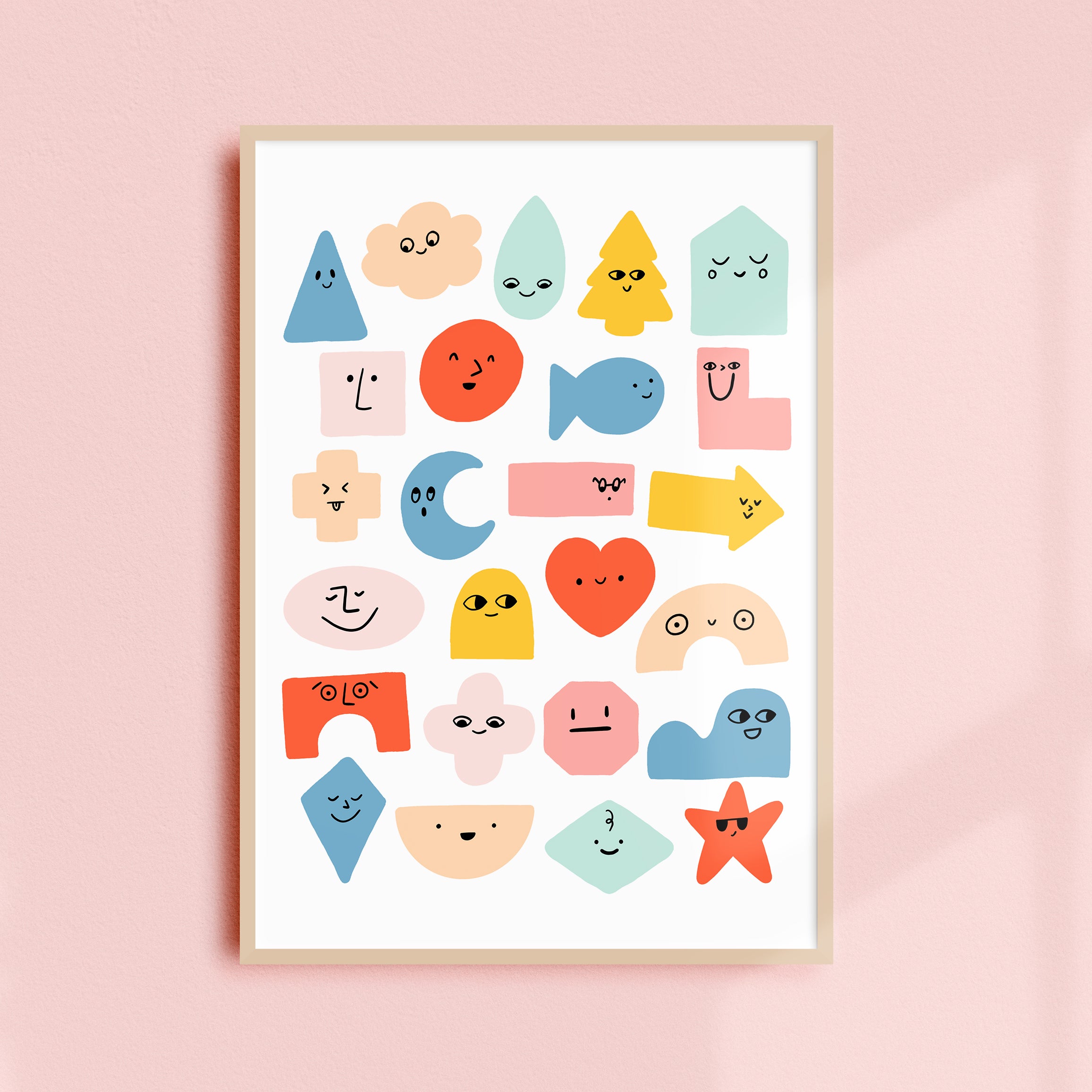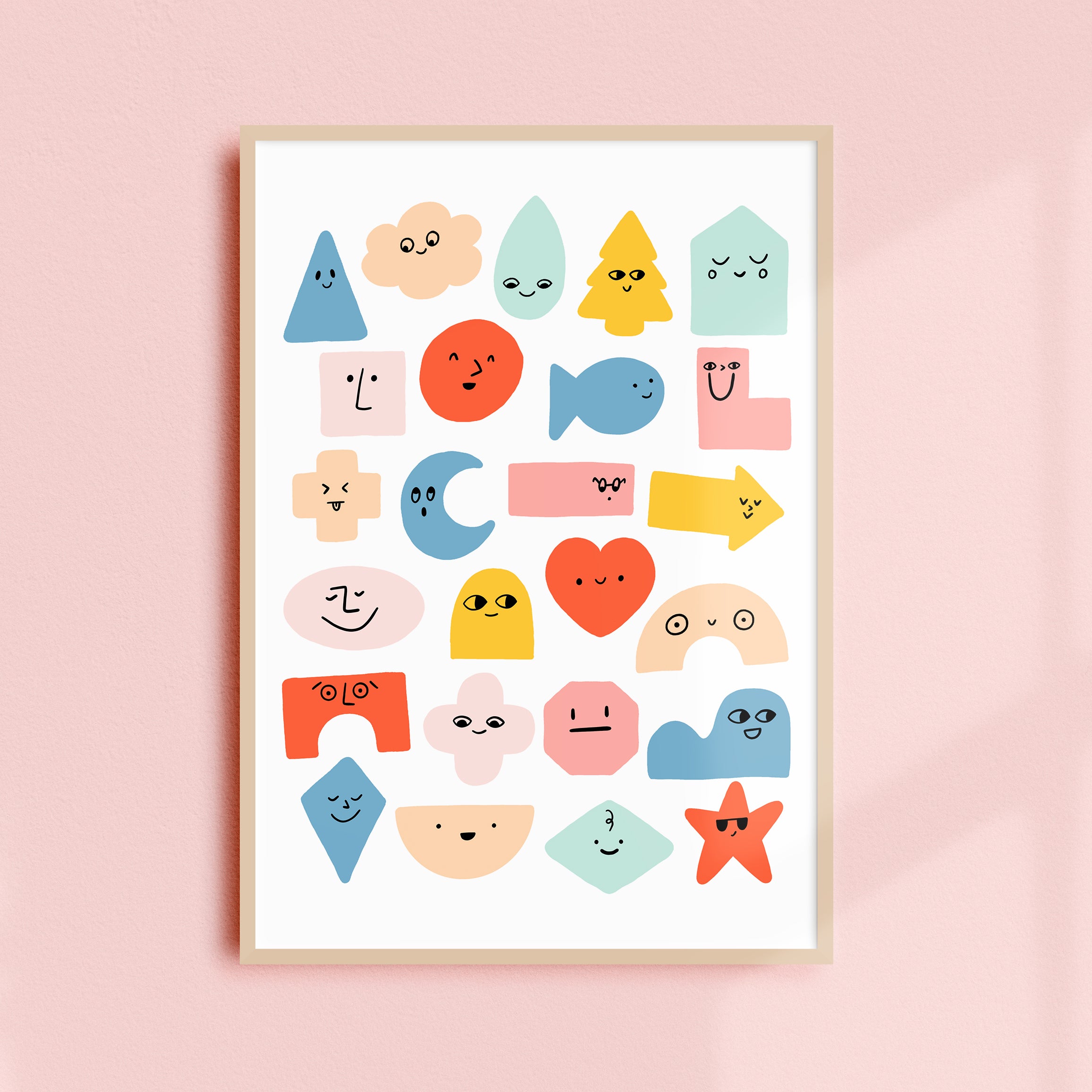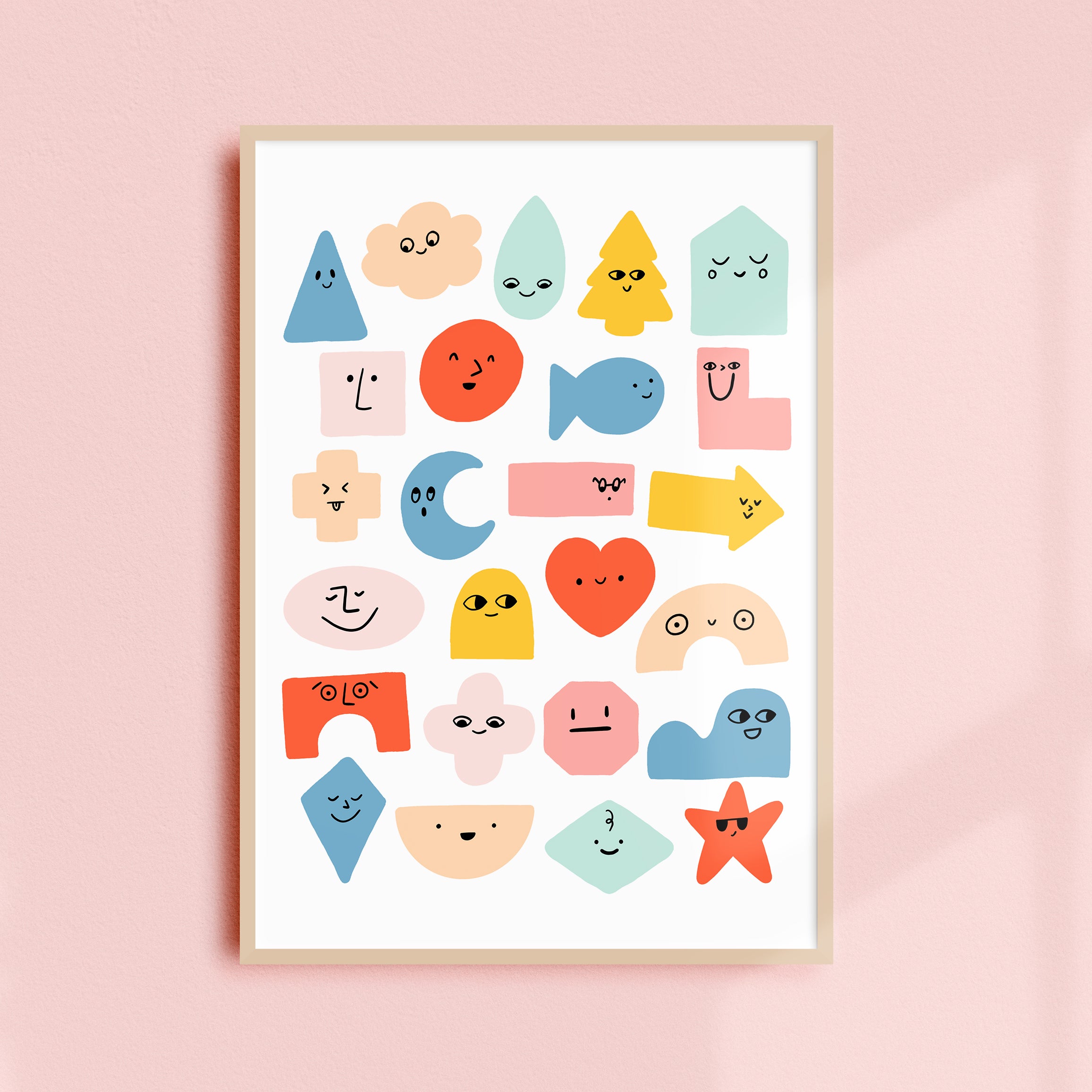 25 Funny Faces Print
FREE SHIPPING ON UK ORDERS OVER £15
25 Funny Faces print, available as A4 or A3.
I drew these funny faces for my kid, he loves nothing more than seeing something with a face! I thought you, and your kids, might enjoy them too so here they are as a print. 25 funny faces on a variety of colourful shapes, this print makes a great addition to a child's room.
Choose between A3 or A4 size, either will fit nicely in A3/A4 size frames that come with their own mount. The A4 print will be sent flat, with card backing in a "do not bend" envelope. The A3 print will be sent rolled, in a card tube.
Printed using high quality inks onto archival matte paper. Frame not included. Colours may differ slightly, though I've tried to make them as true to life as possible, but all screens show colours slightly differently!
Creative Characters
Lots to capture the imagination when trying to come up with stories to entertain my baby, quality poster which we framed for the nursery. Happy with the packaging and price too.
Love it
This is a really great print! Got it for my baby's room and have found my toddler in there cracking up and assigning the faces to our family. I'm the fish shaped one apparently 🤣