FREE UK DELIVERY ON ORDERS OVER £20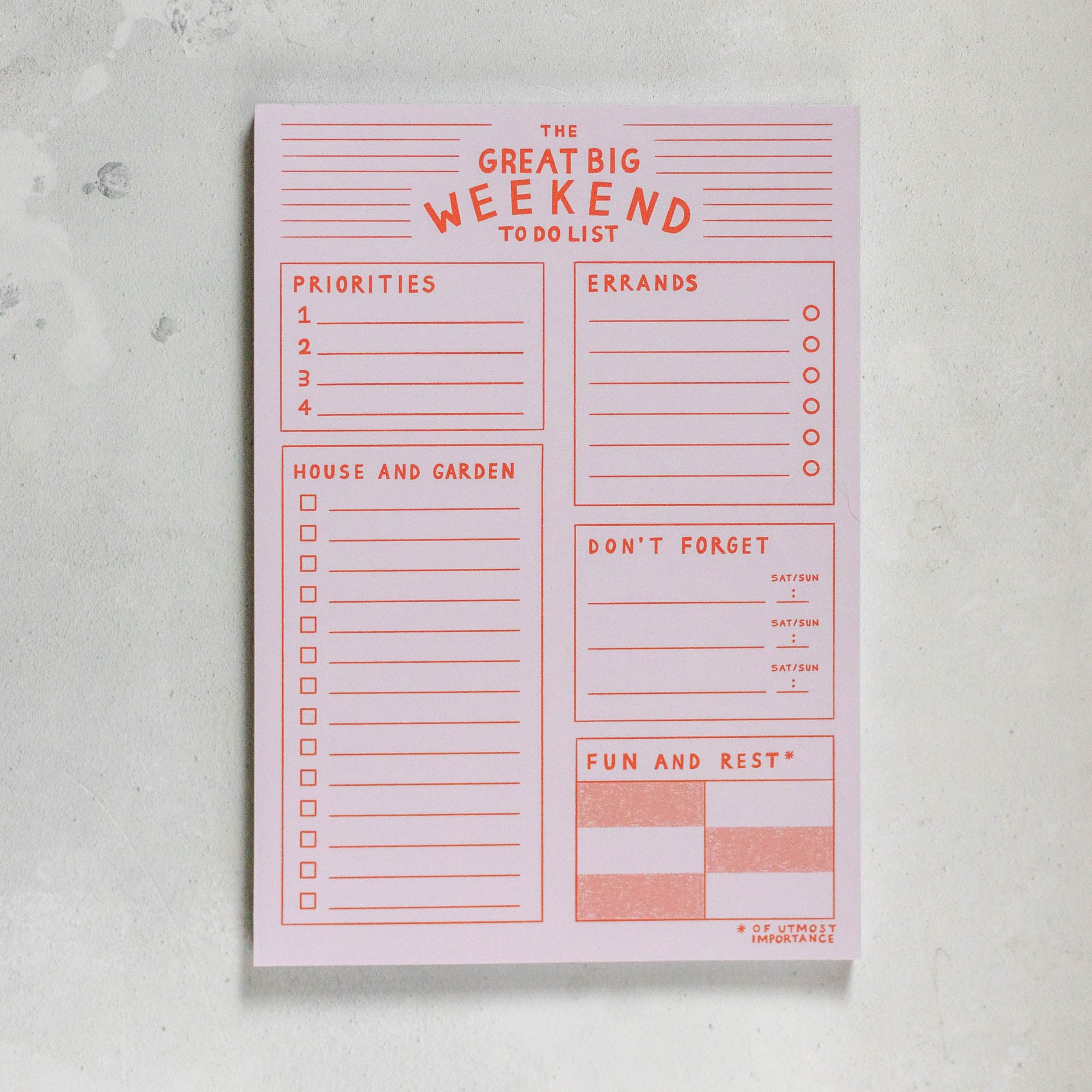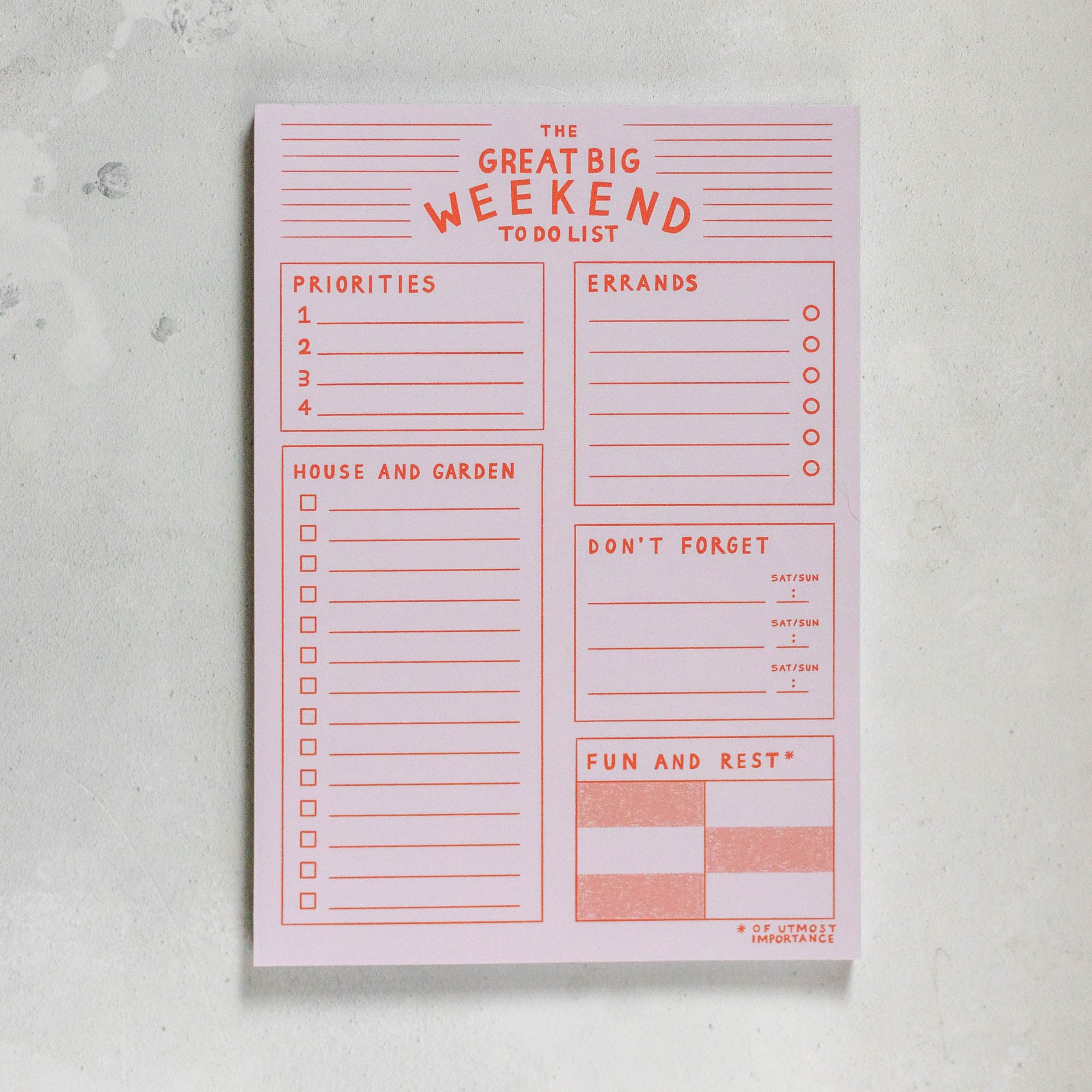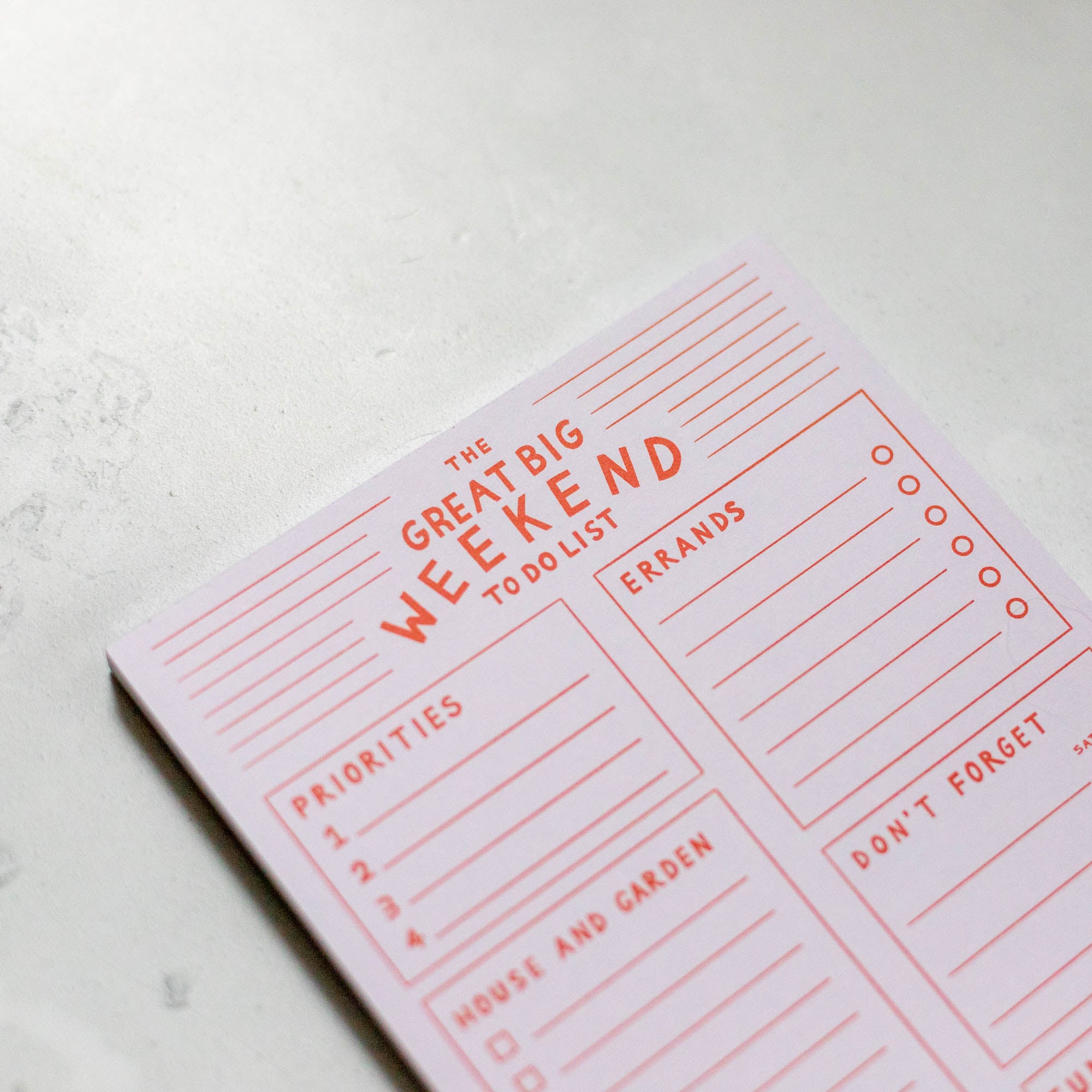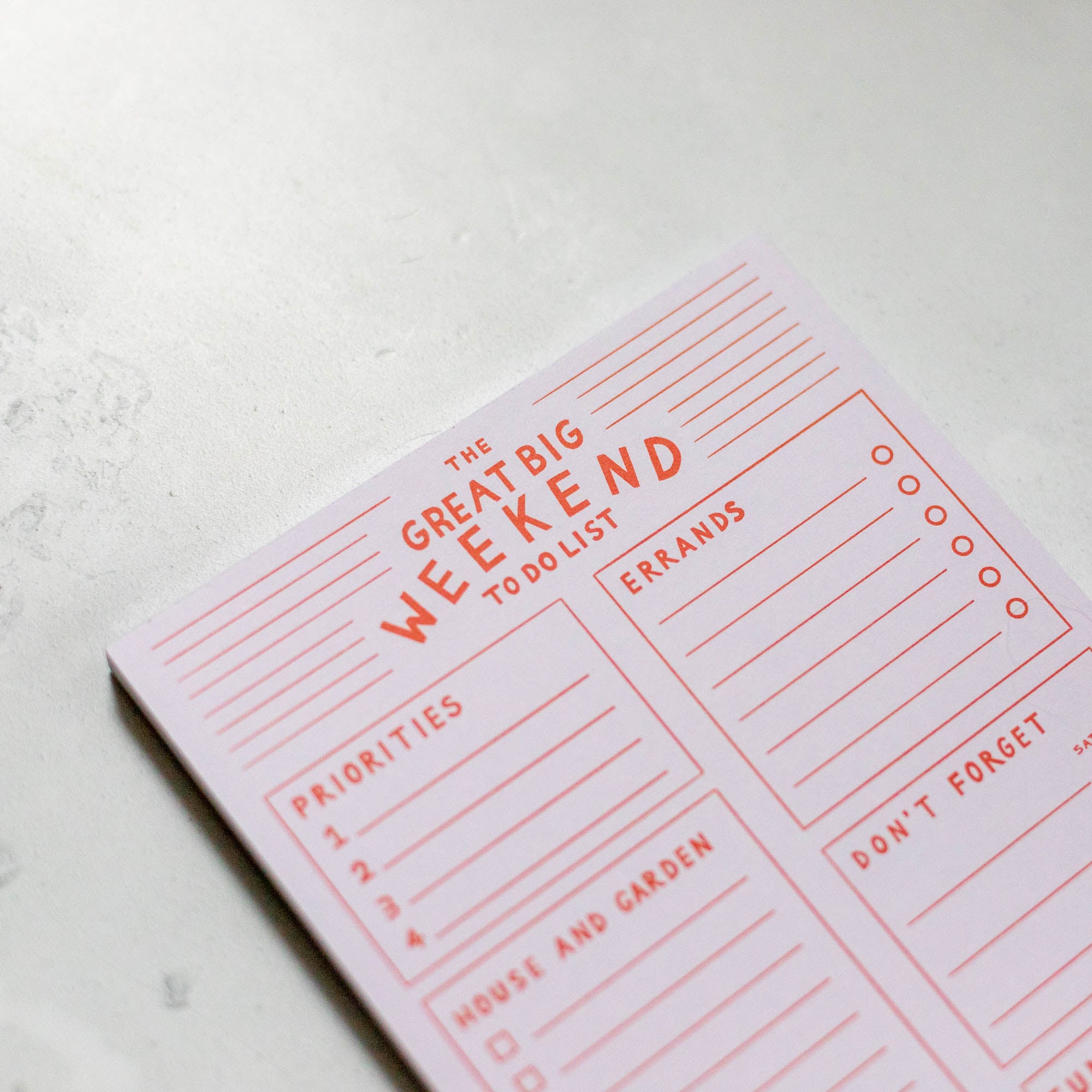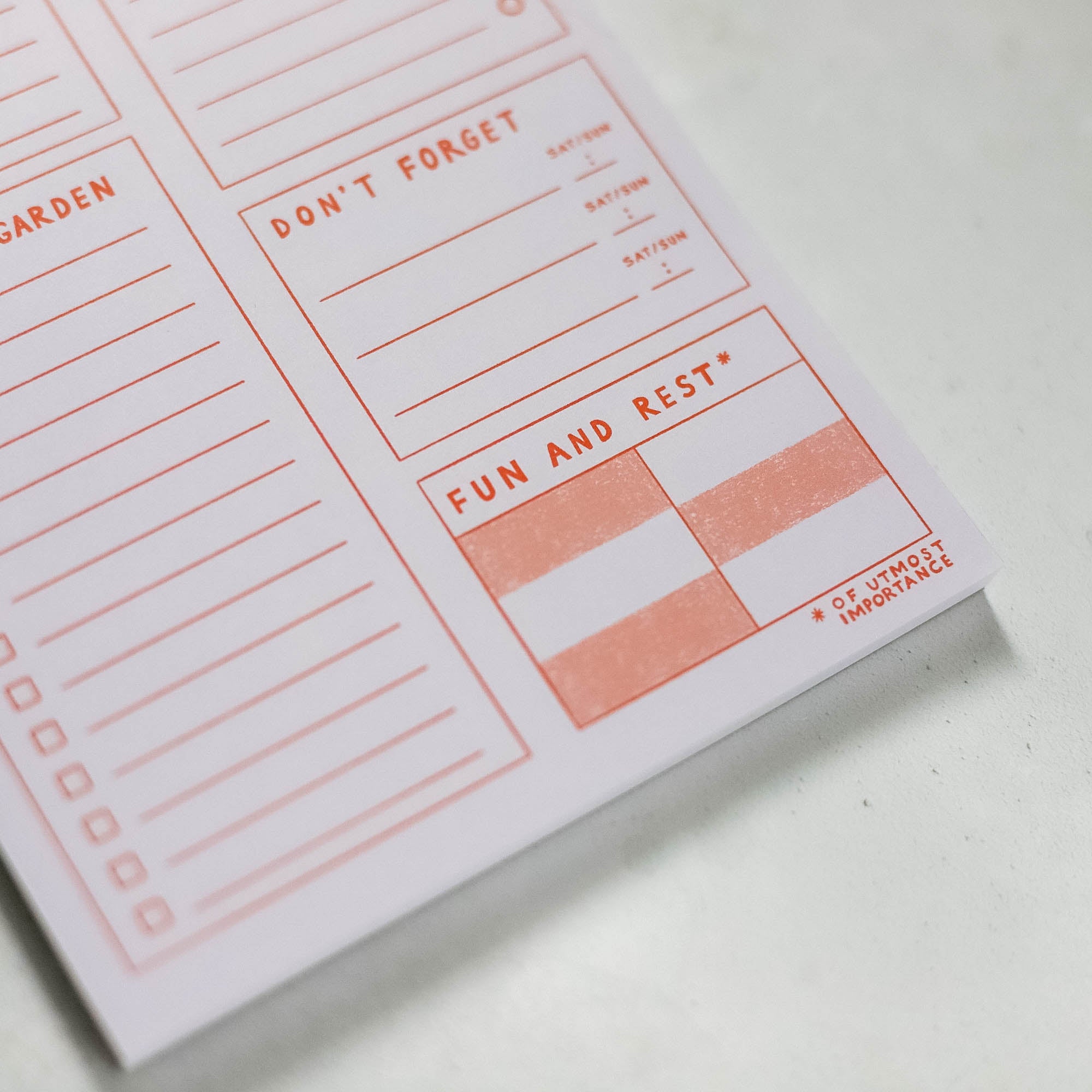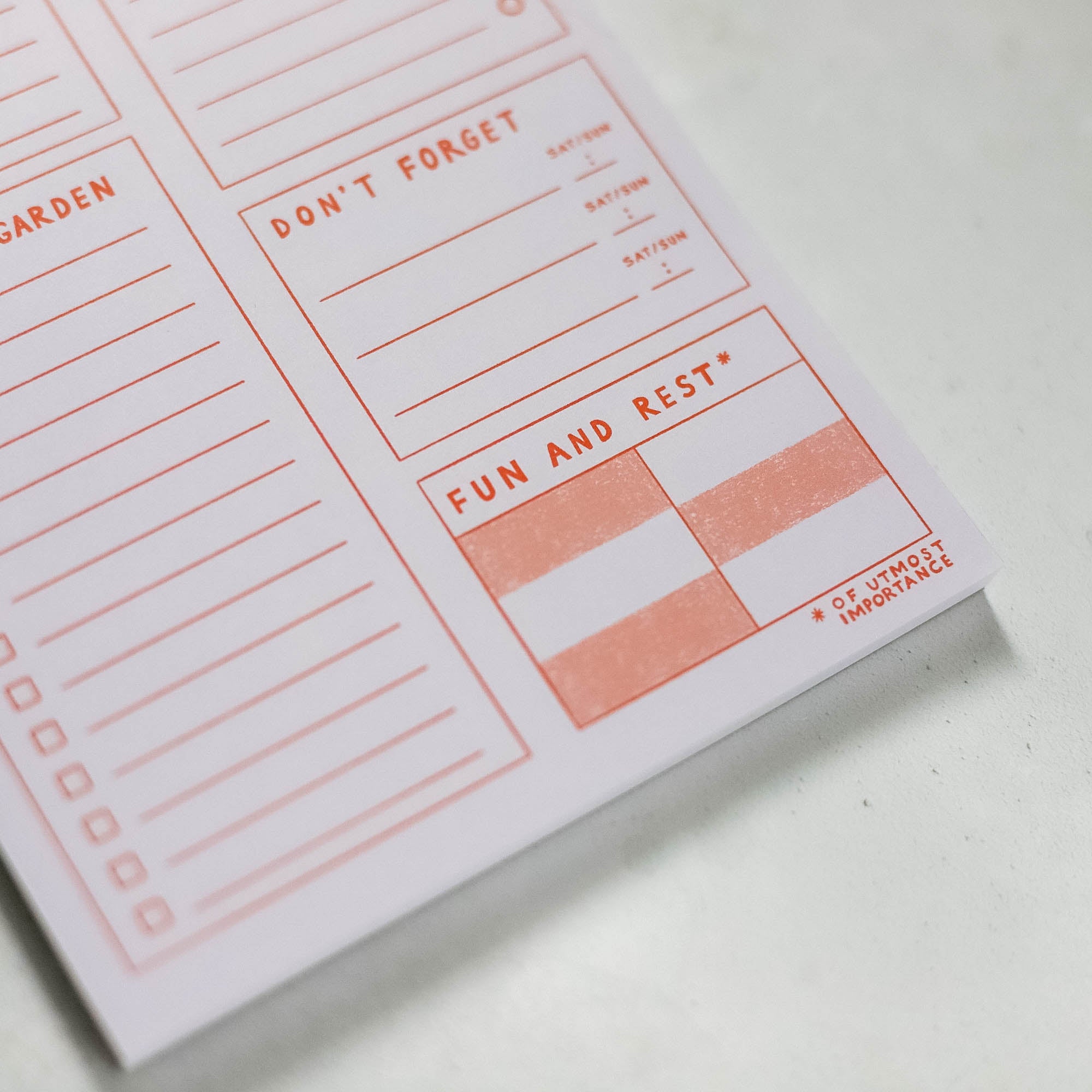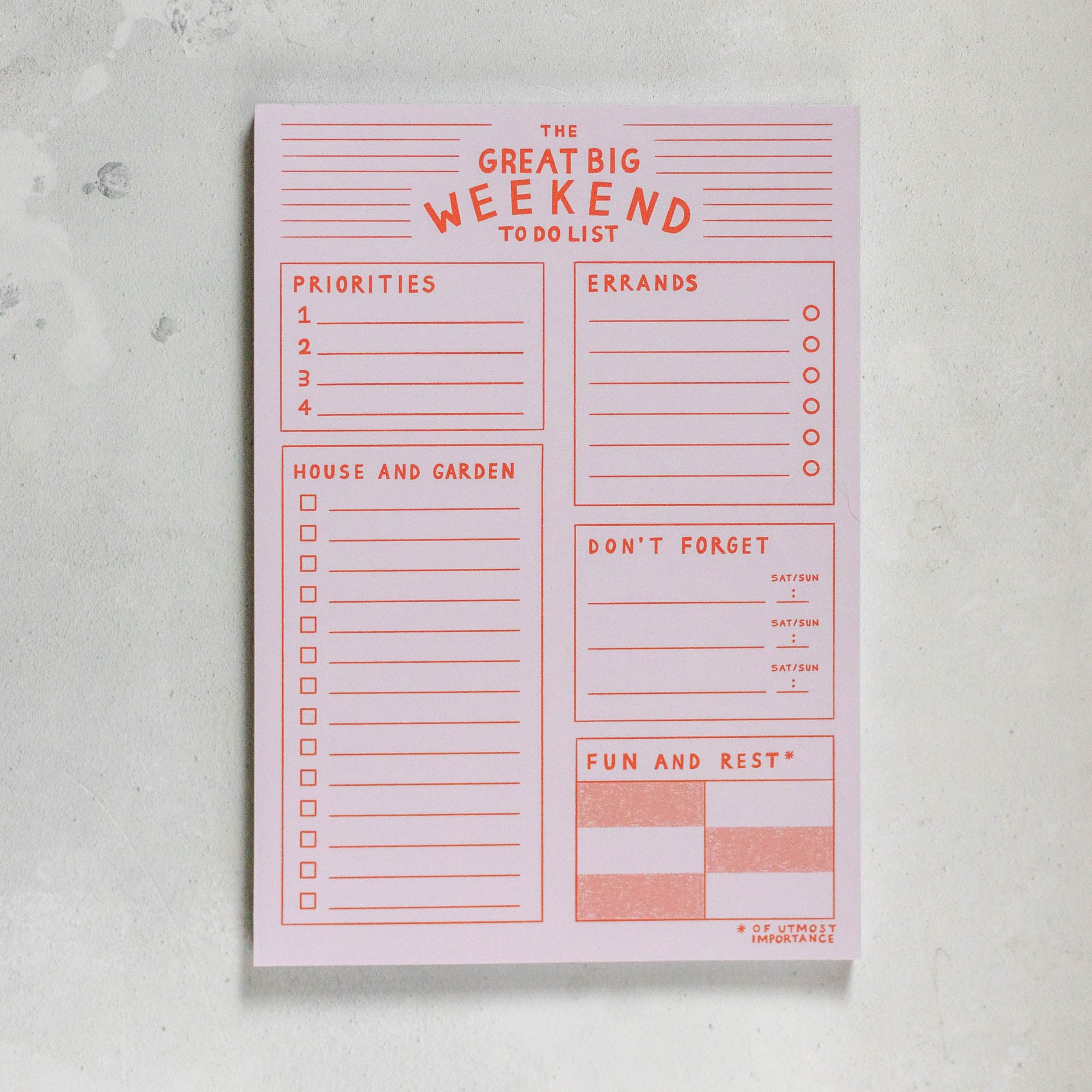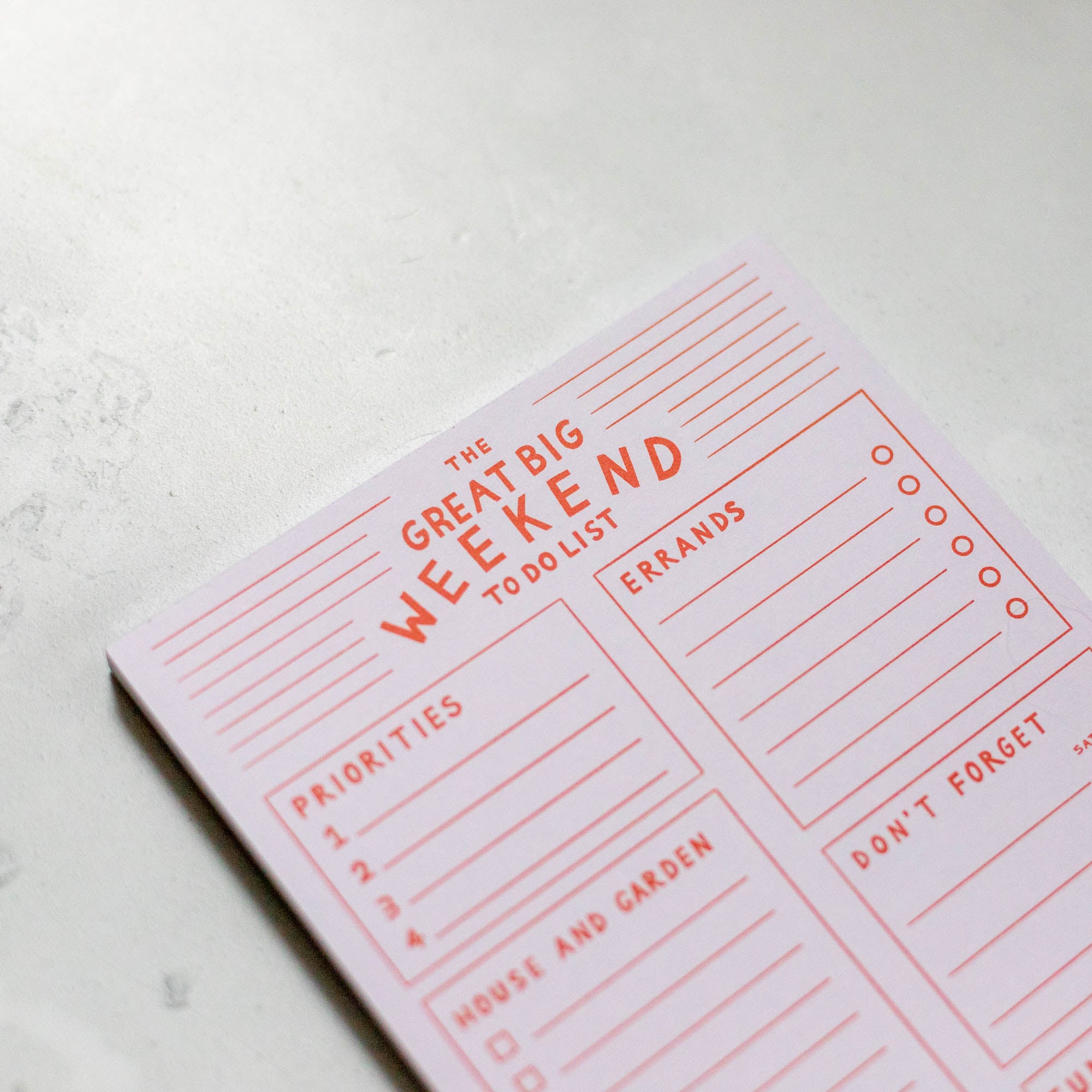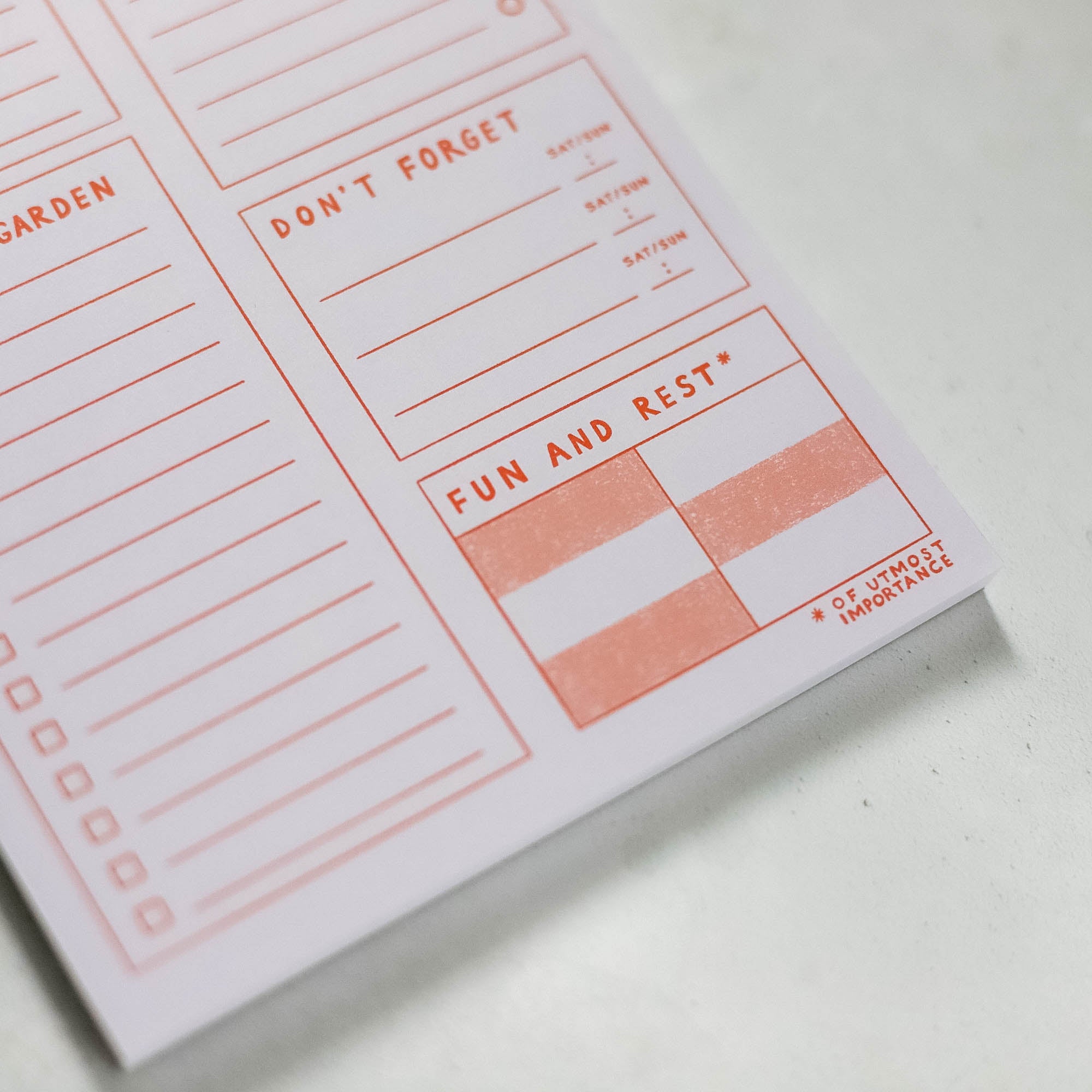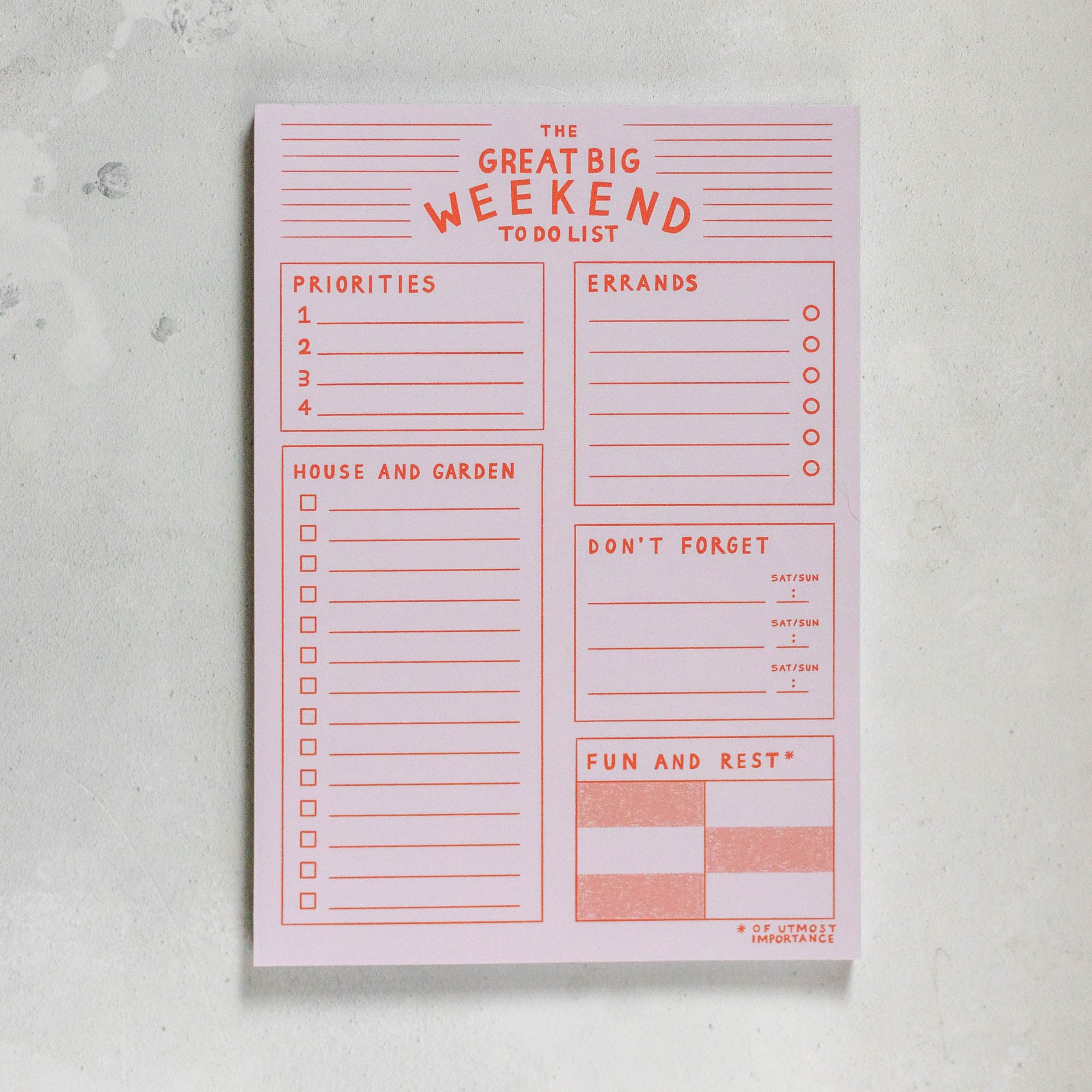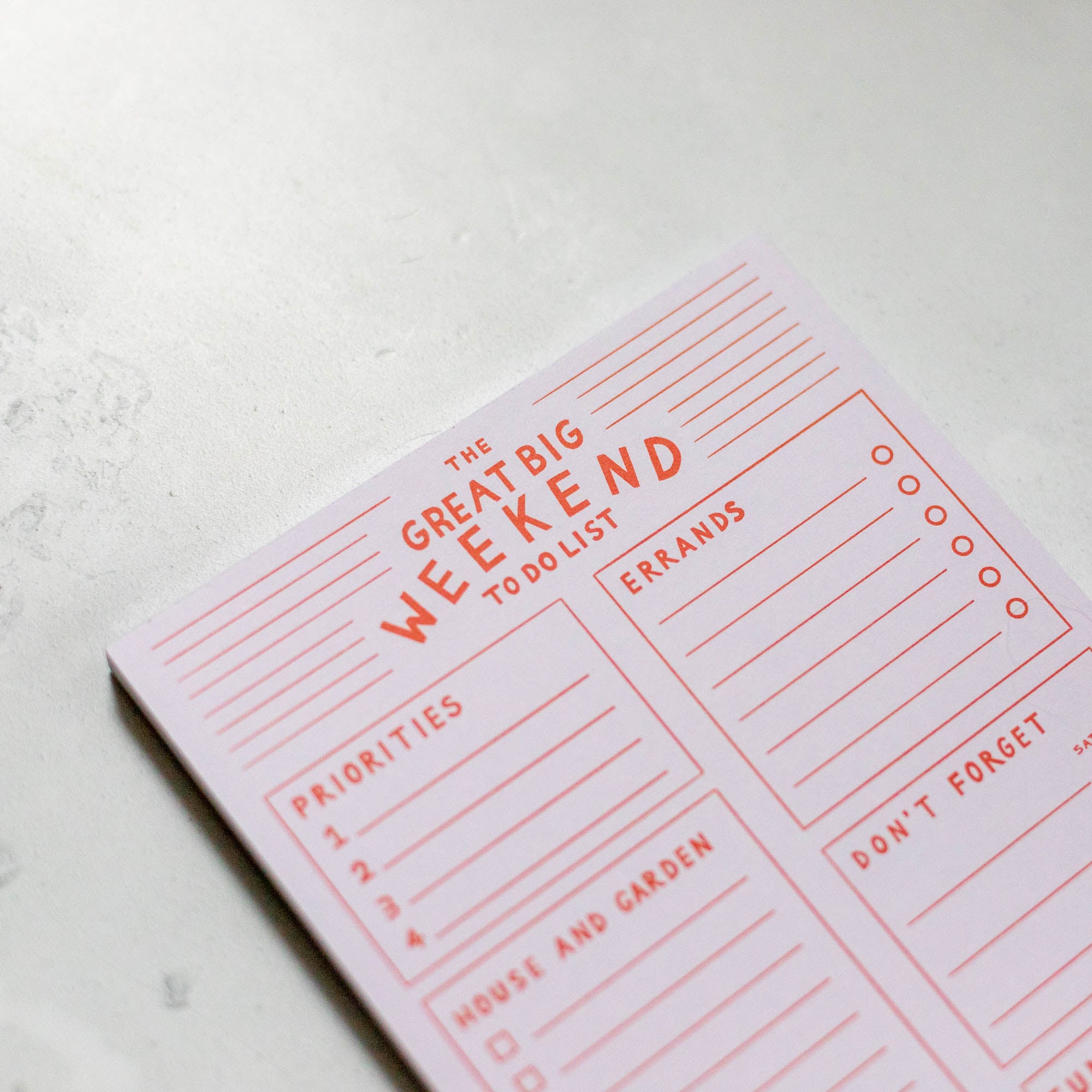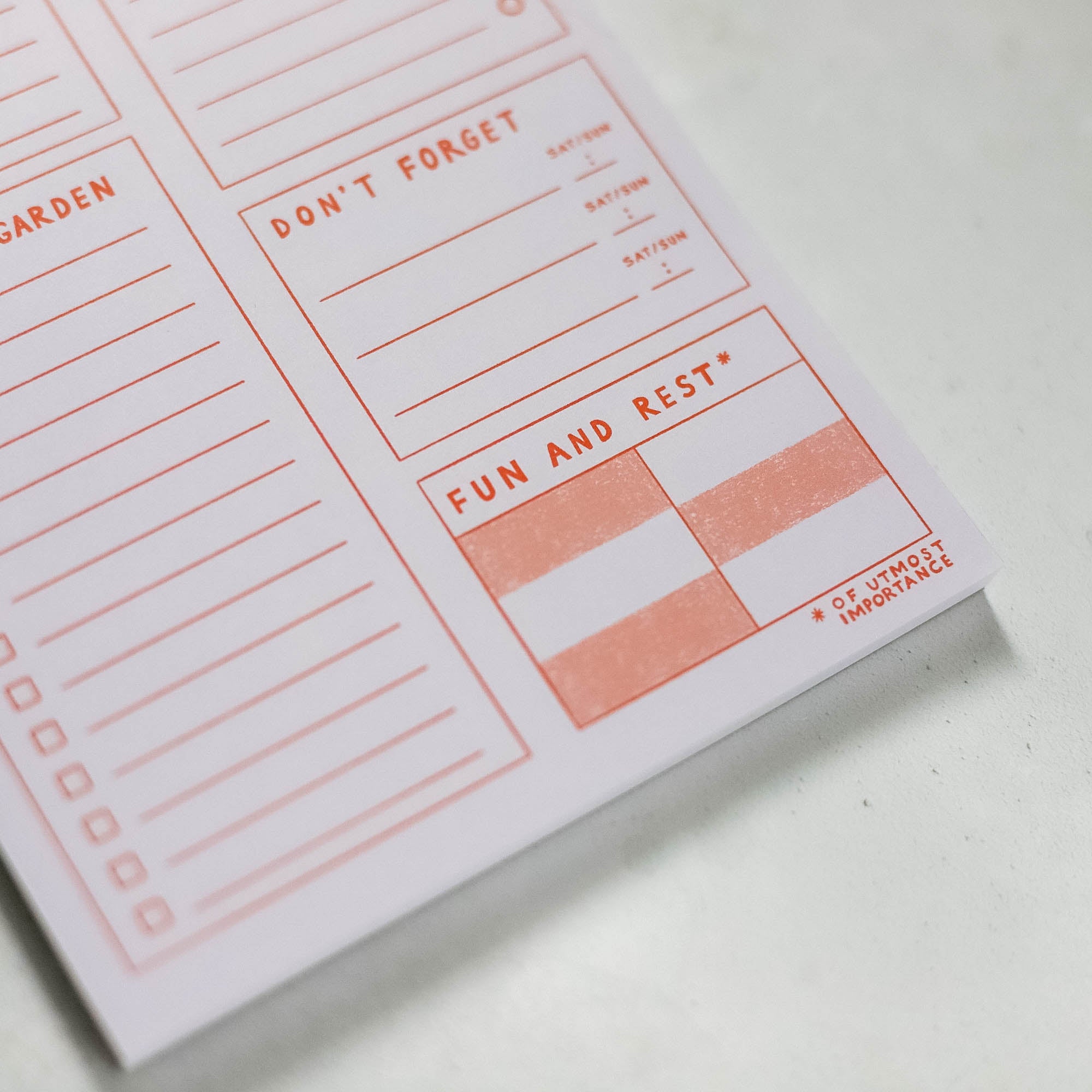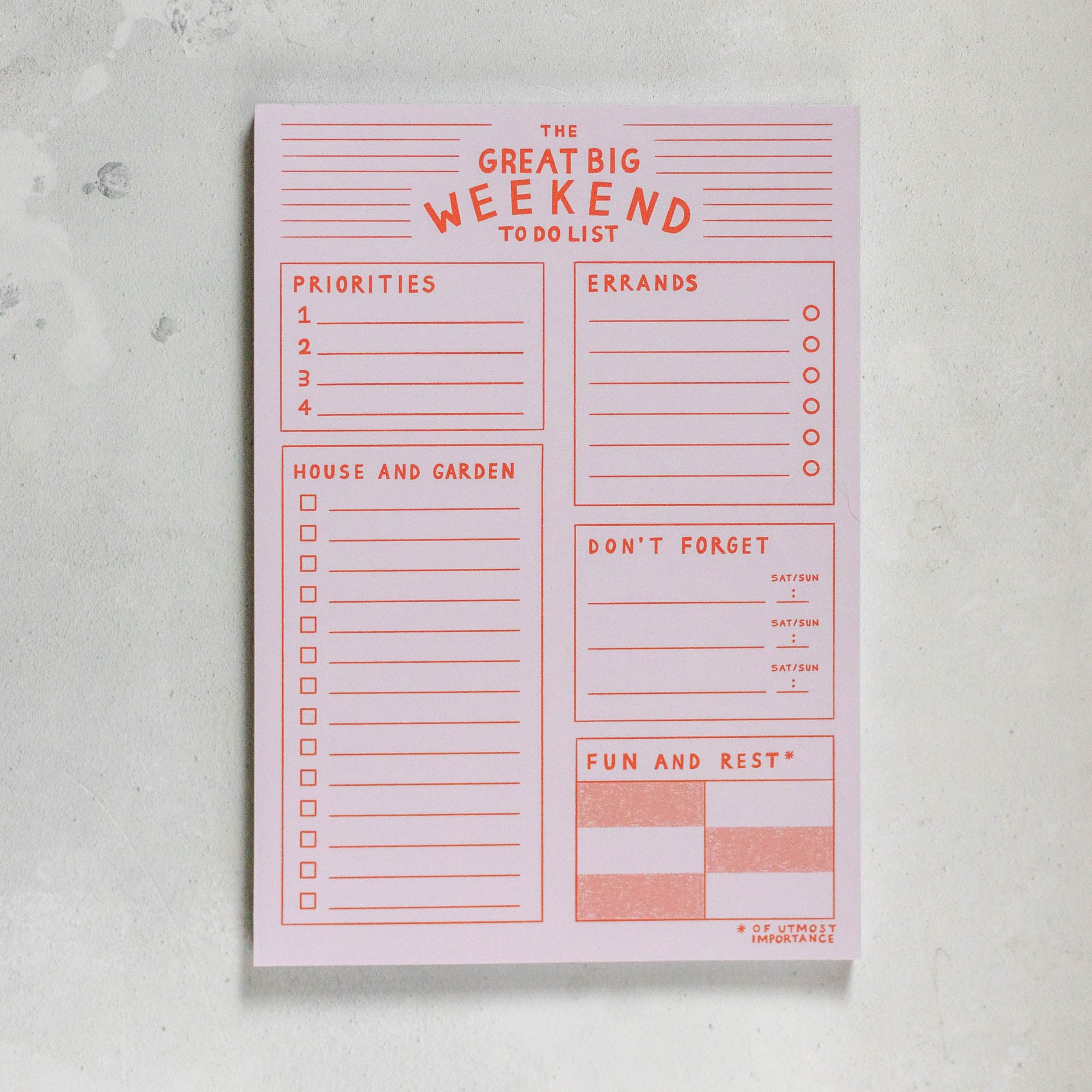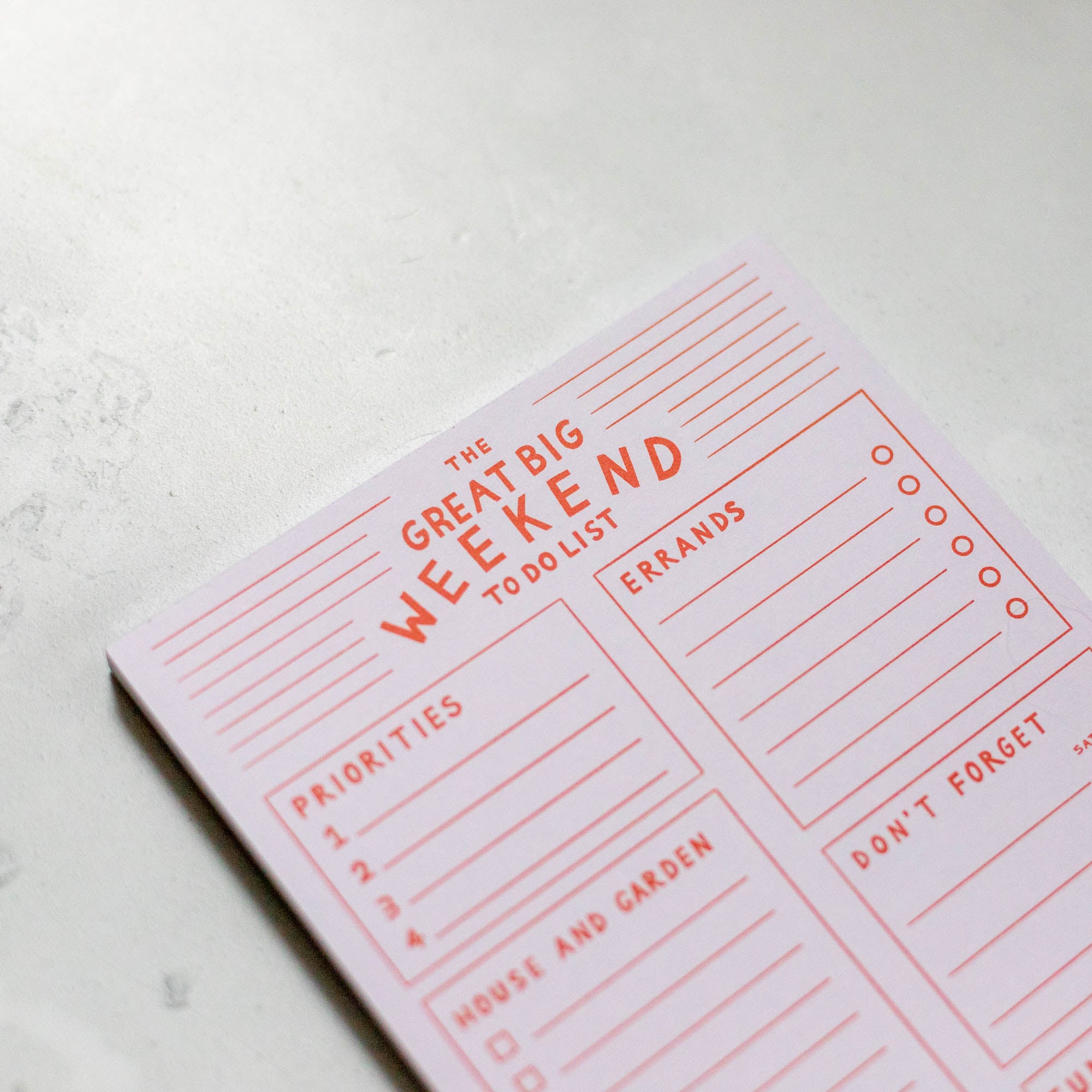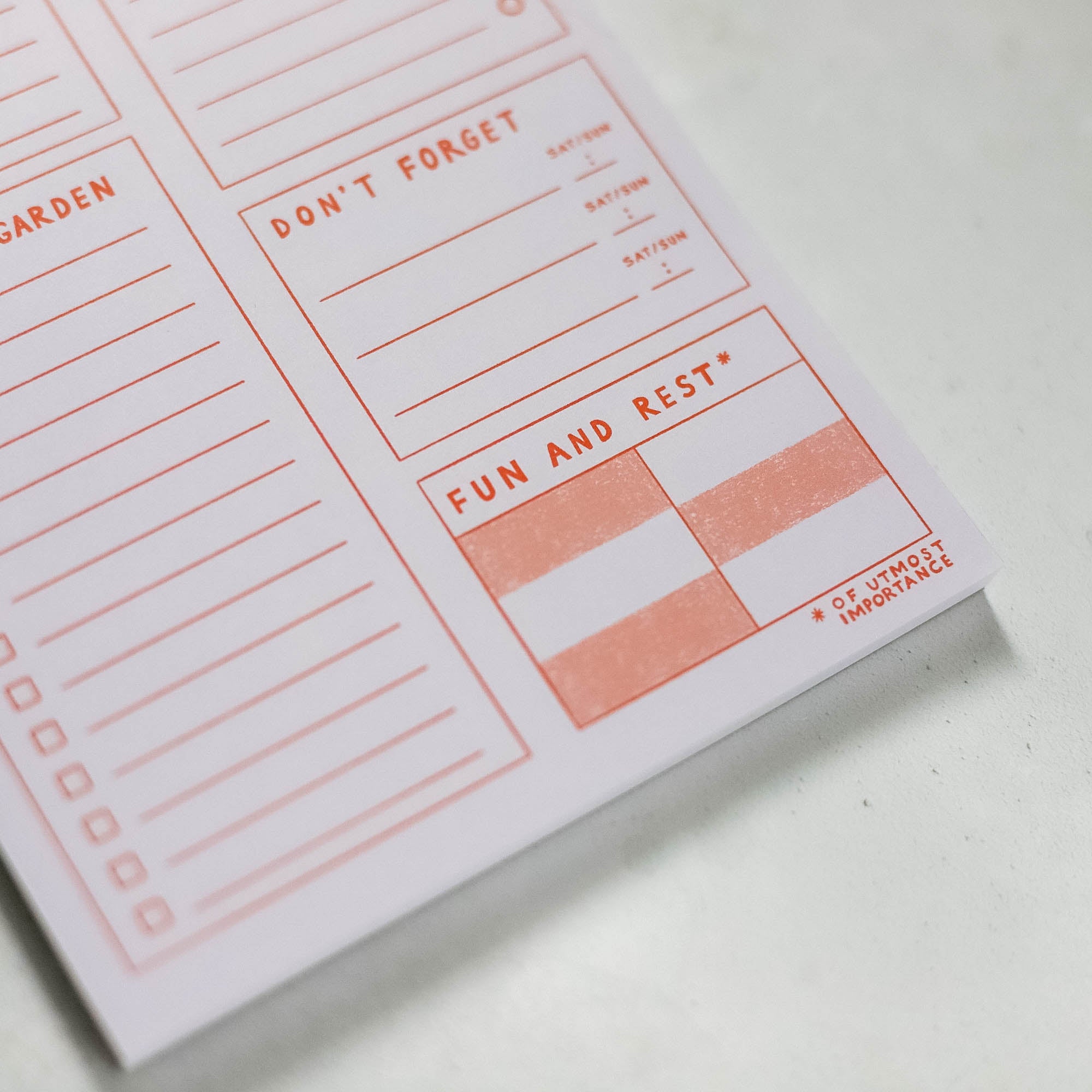 Perfect planner
What a lovely little planner to help get things done. The paper is great quality and there's a tone of sheets to keep you going for some time! Delivered quickly in a non bend envelope making it a super flawless purchase ! Thanx guys x
The perfect weekend pad!
I absolutely love this pad, the paper feels great and it is so well made. I haven't found a pad that is as perfect as this one for a weekend of sorting out the to-do list!
Just what I needed
Honestly, I didn't know I needed something like this until I got it, but now I can't imagine going back to not using it. Working five days a week, it's easy to feel like the weekend is just a catch up, but setting out tasks, errands, priorities, appointments, and also fun and relaxation activities for the weekend has really helped me stay organised and still feel like I can relax.
Unique Gifts, Homewares & Accessories
Proudly Made in Yorkshire
From vibrant, one-of-a-kind jewellery to eclectic treasures inspired by the heart of Yorkshire, Finest Imaginary excels in crafting ethically sourced products. We are the UK's premier destination for accessories that stand out and truly embody individual personalities.
Shop with us today and save 10% when you sign up to our newsletter PLUS free shipping on orders over £20