FREE UK DELIVERY ON ORDERS OVER £20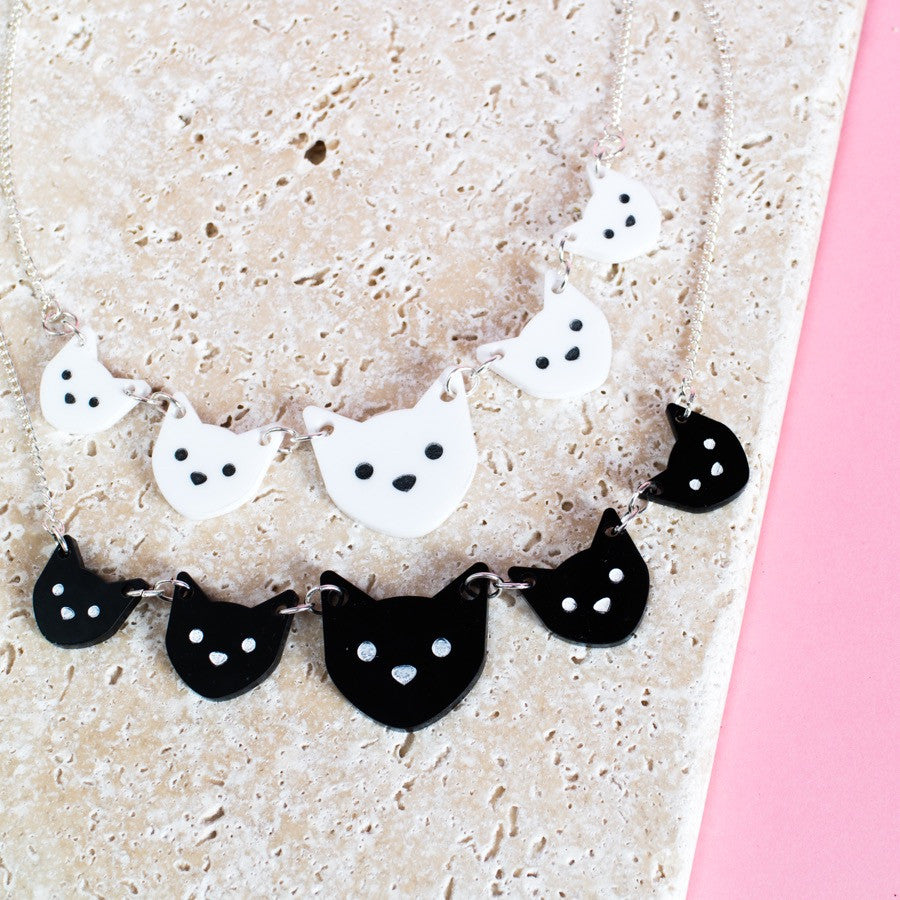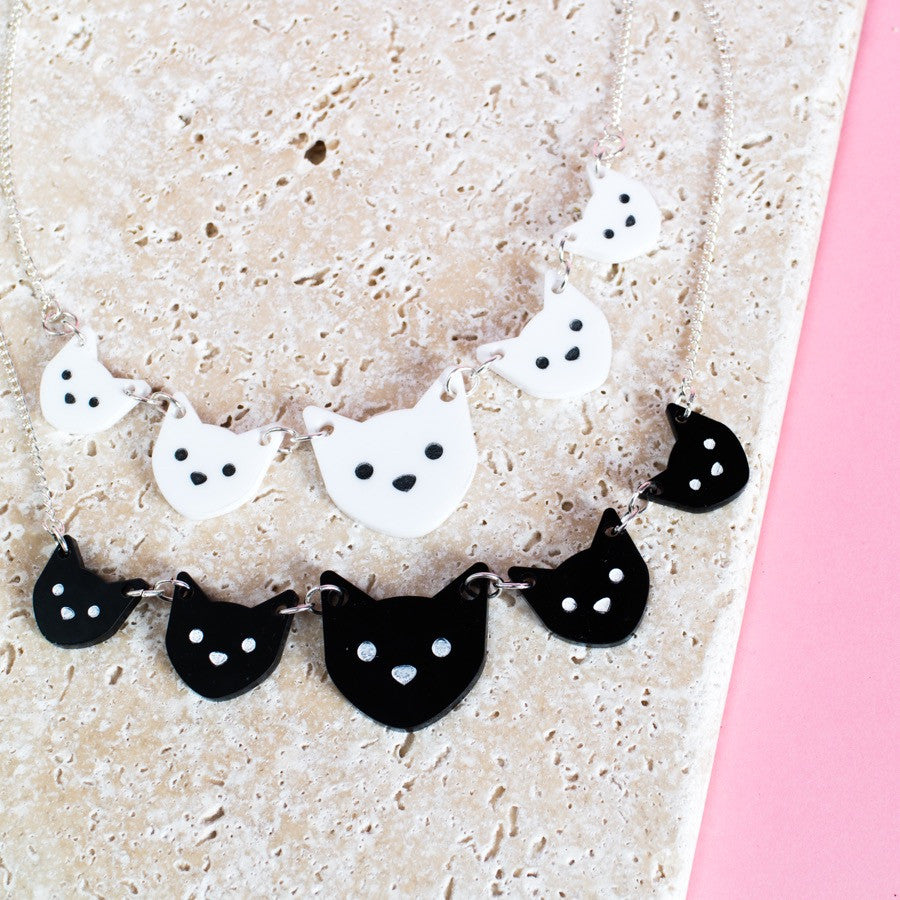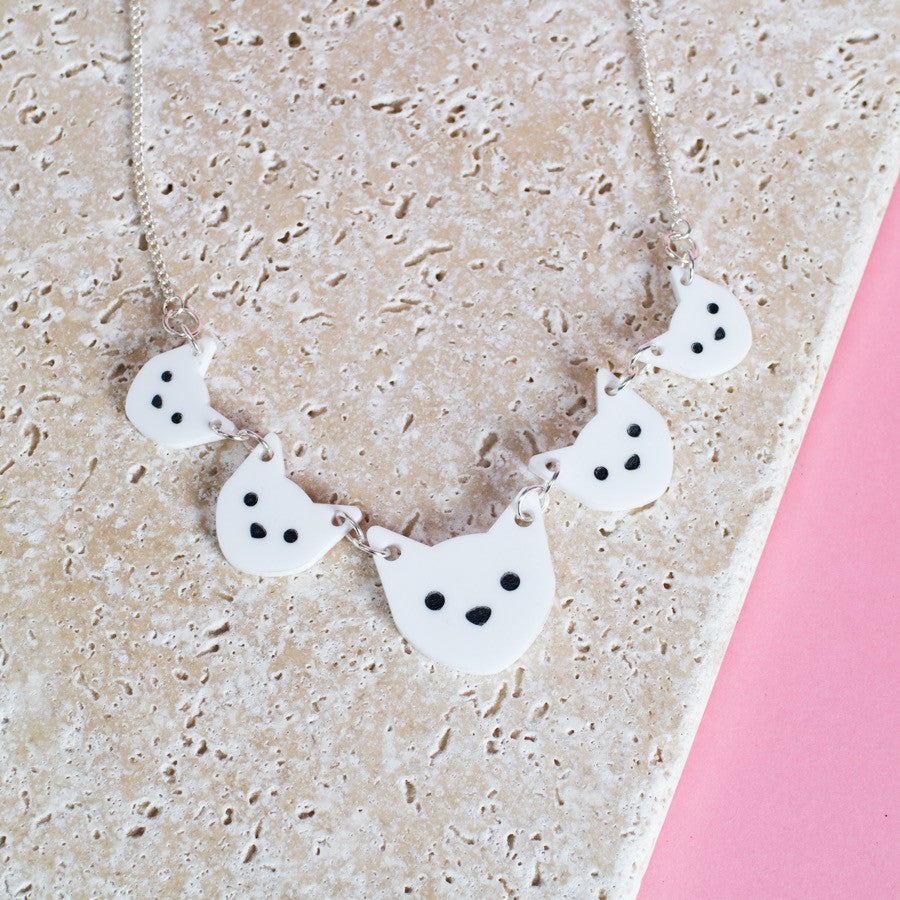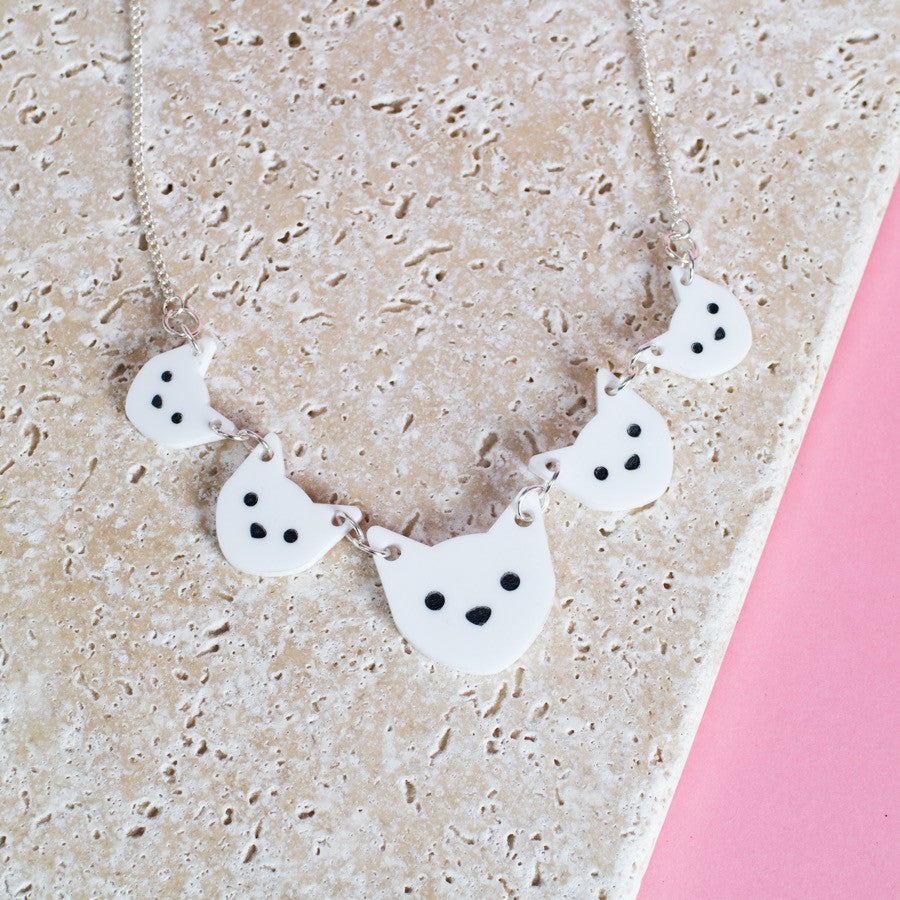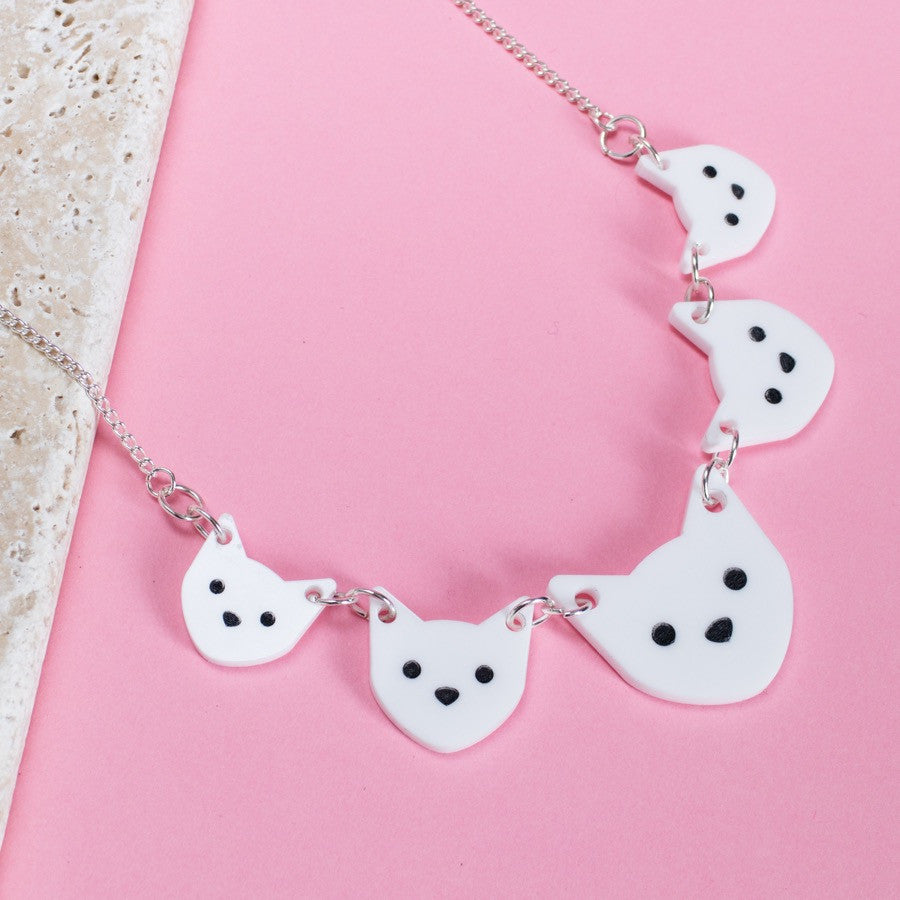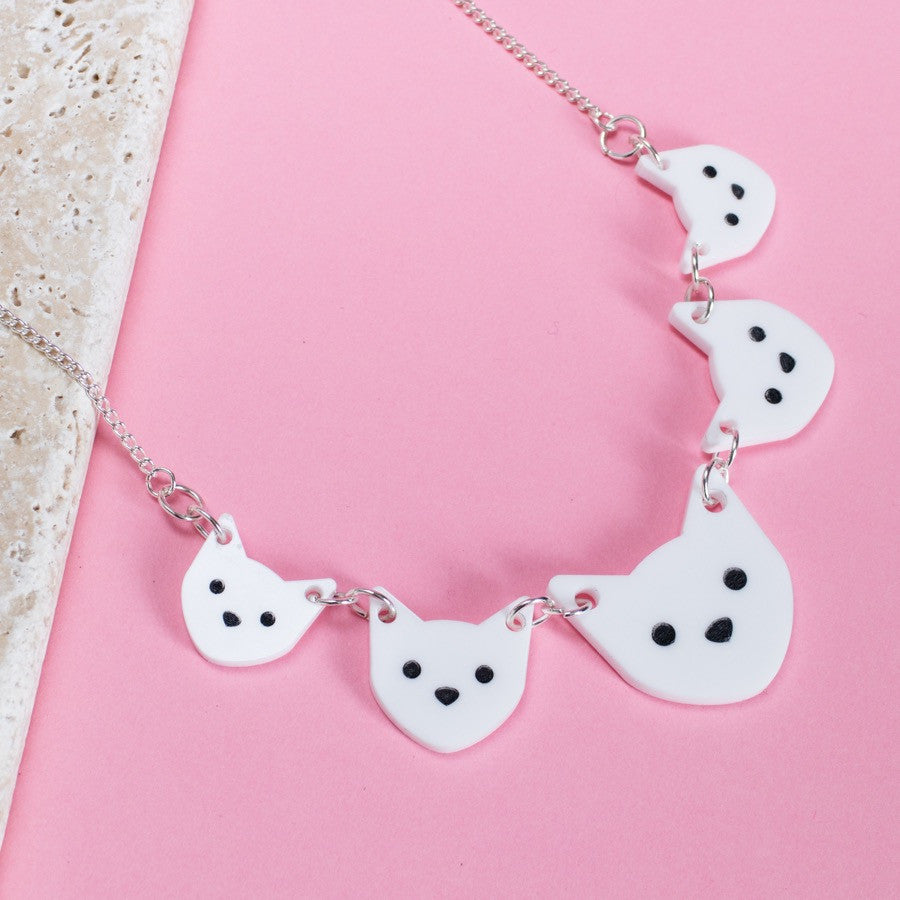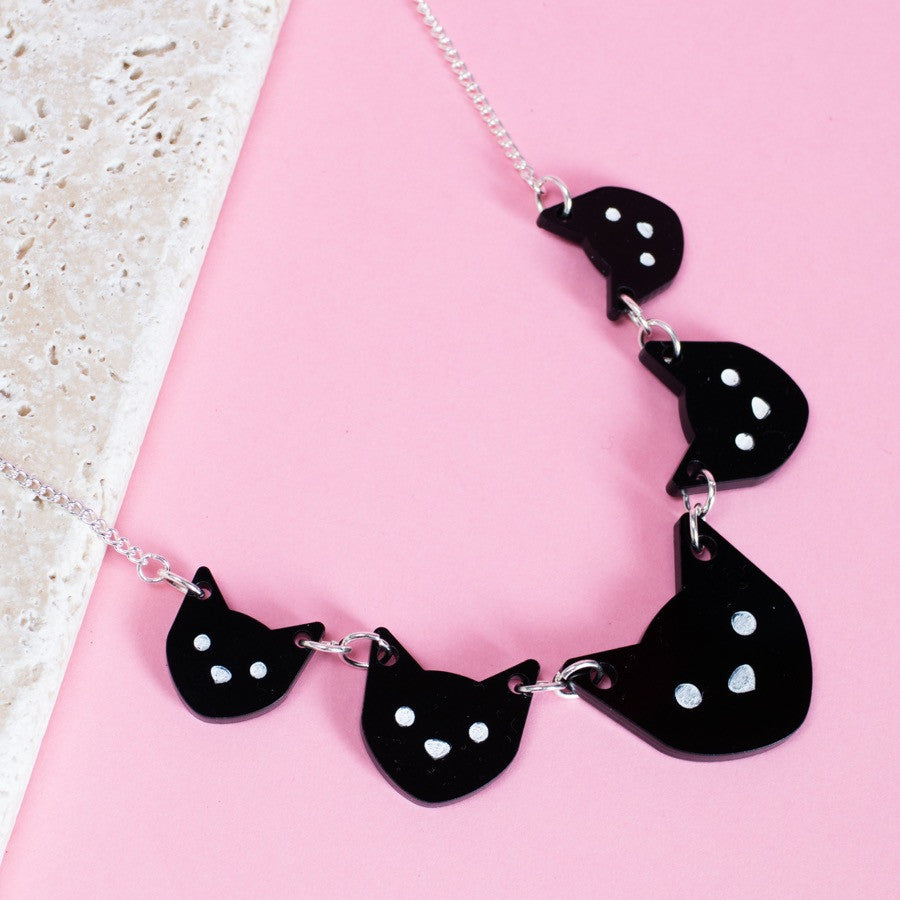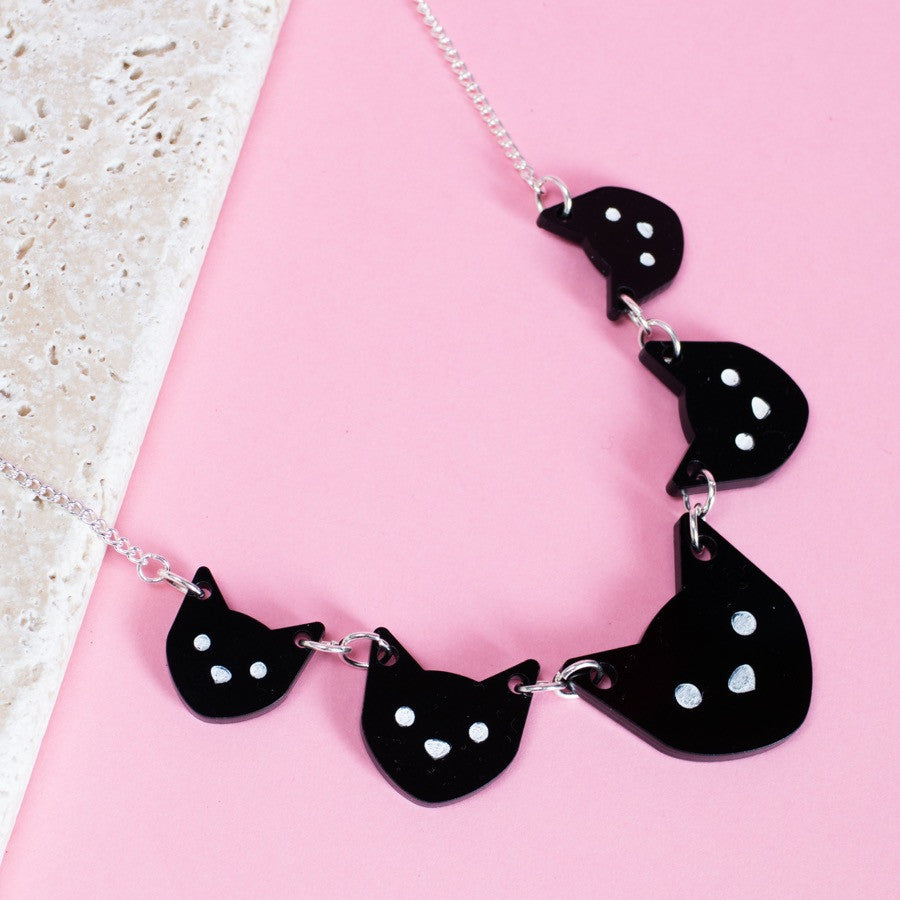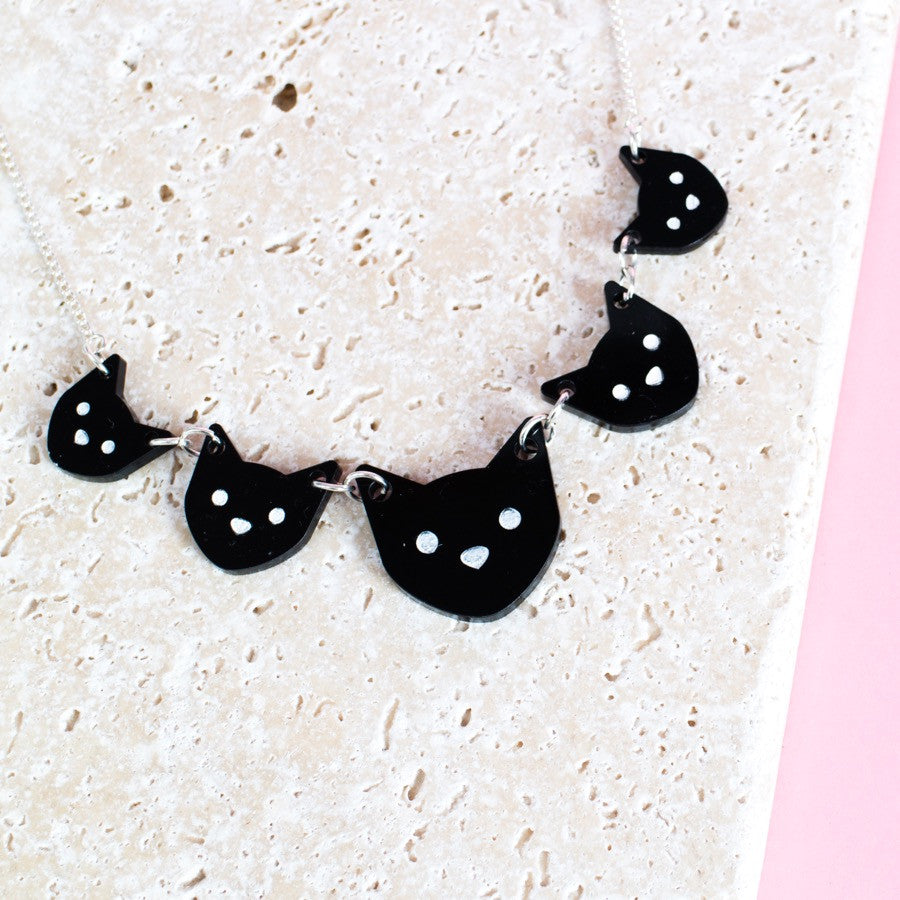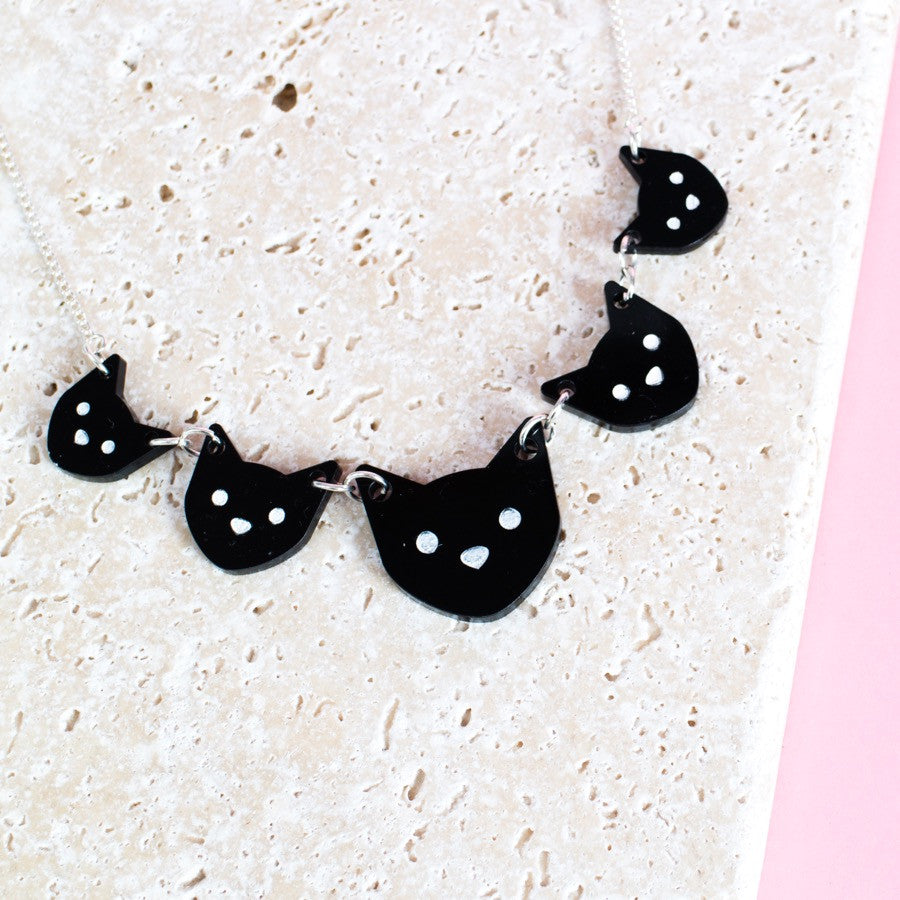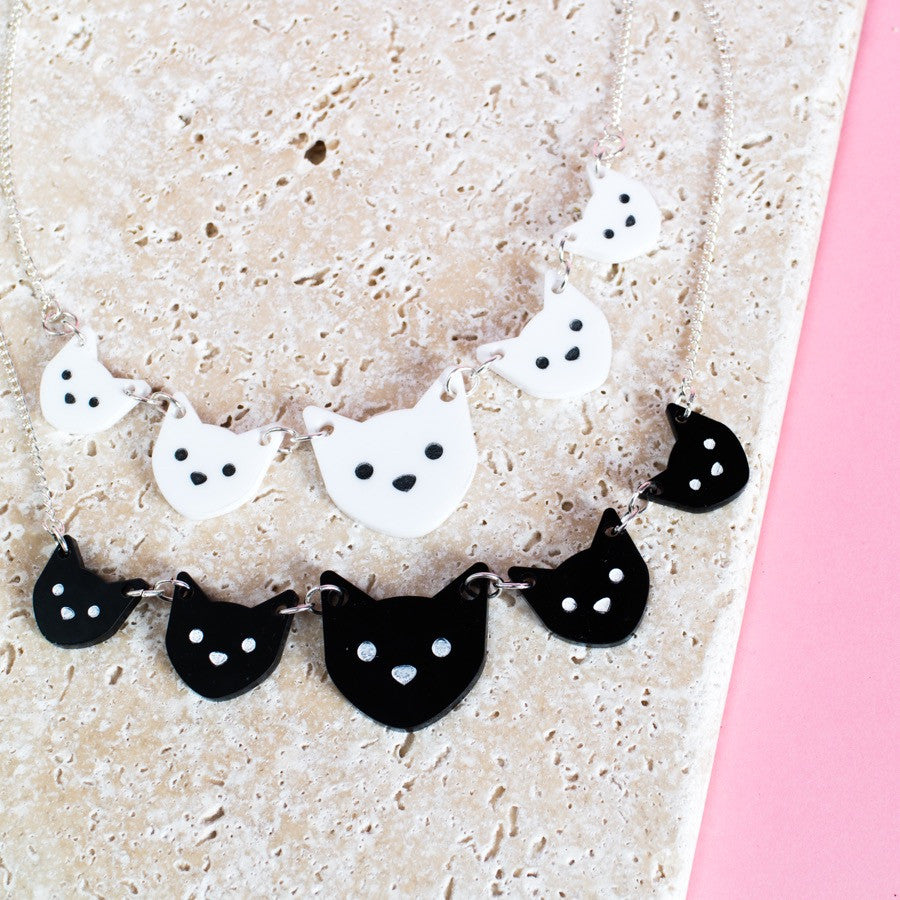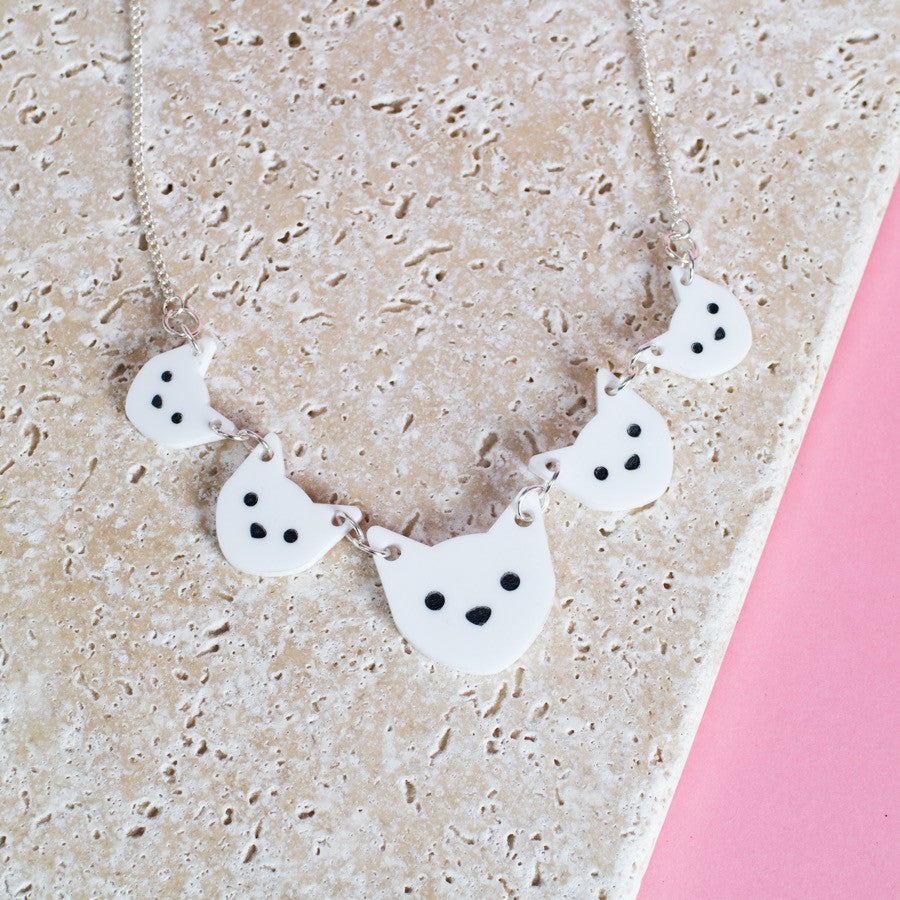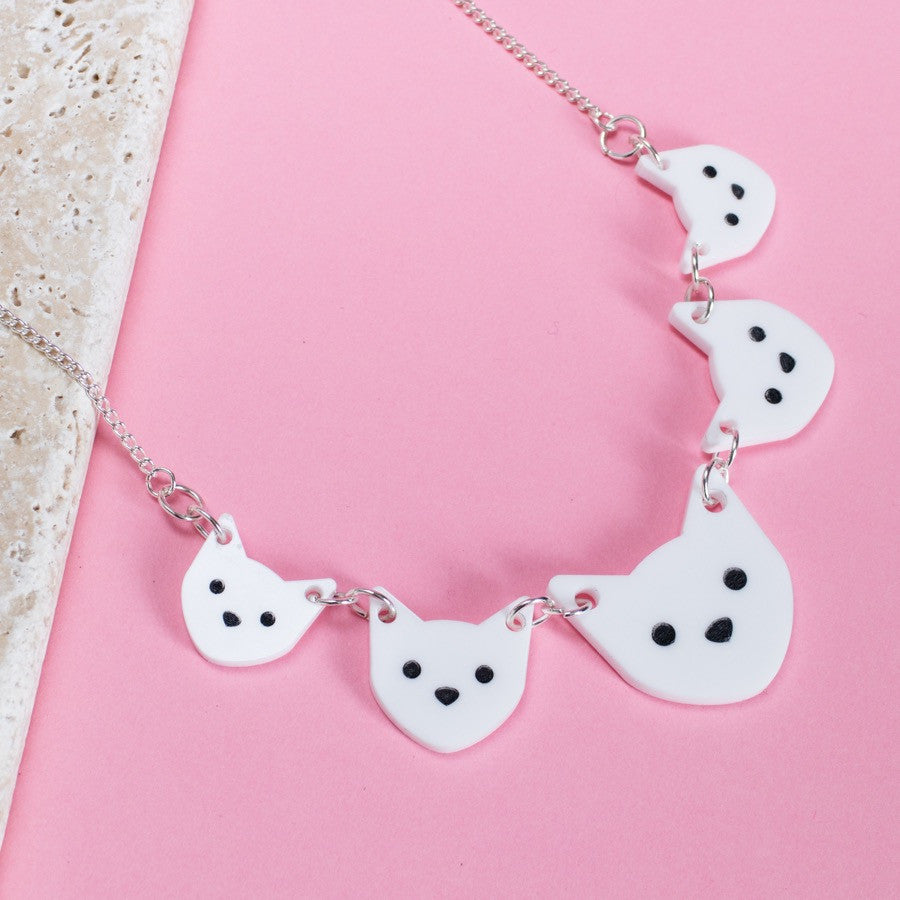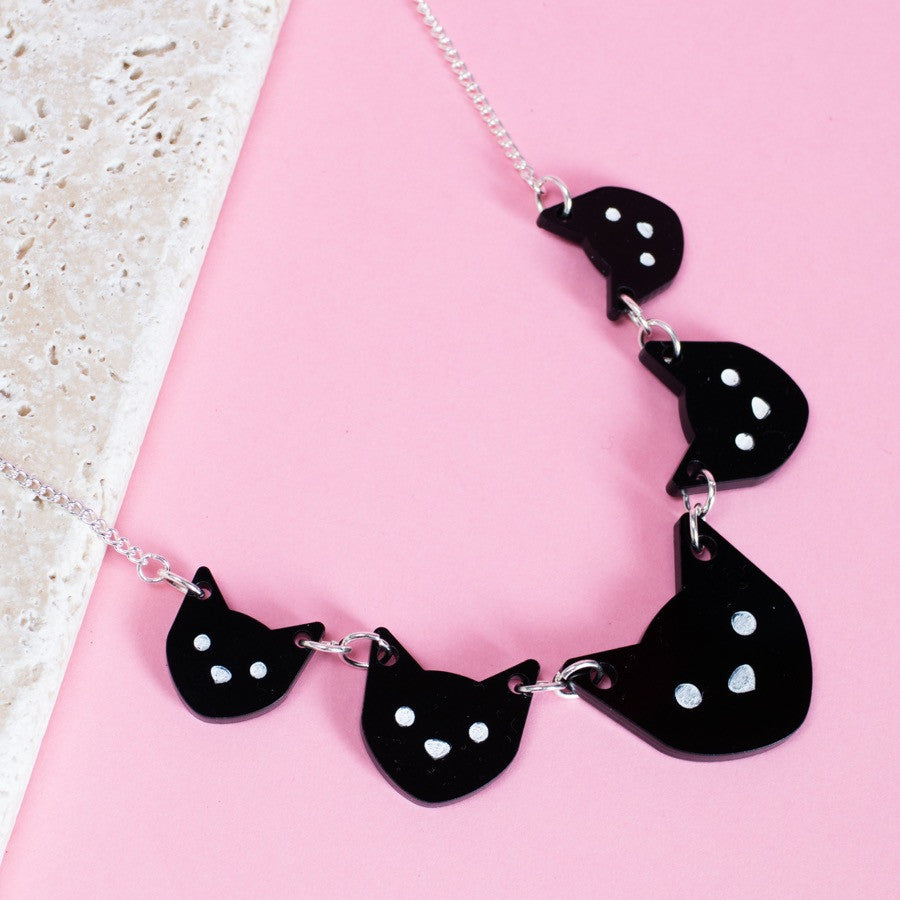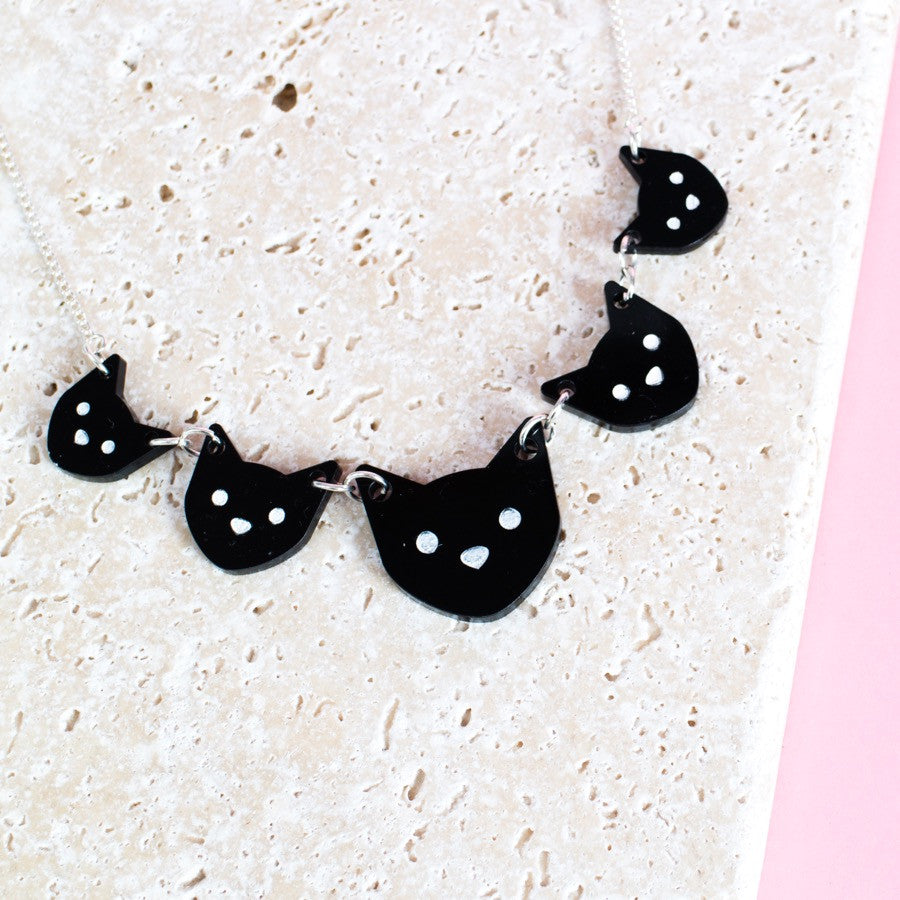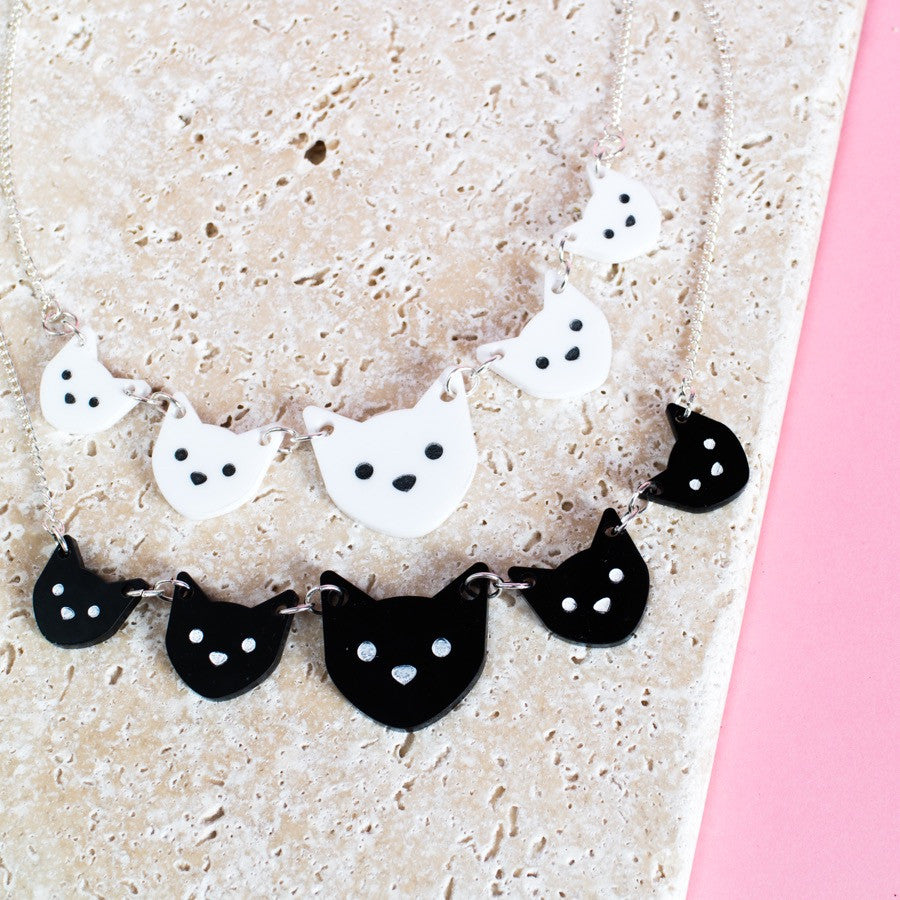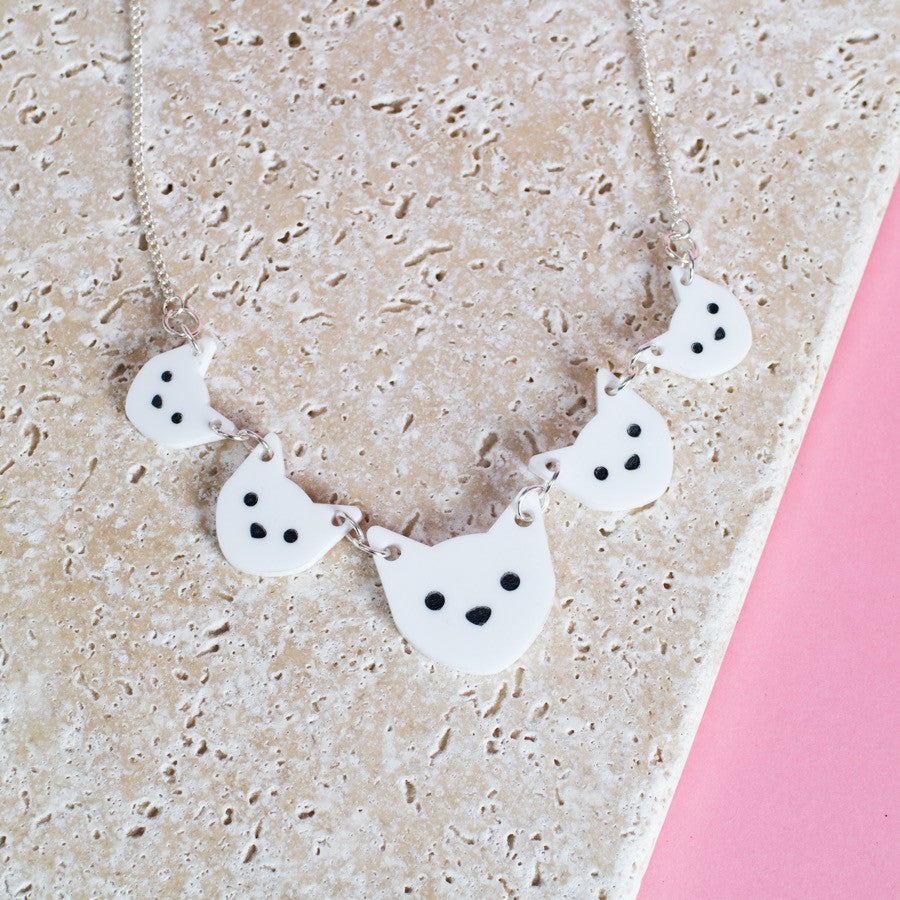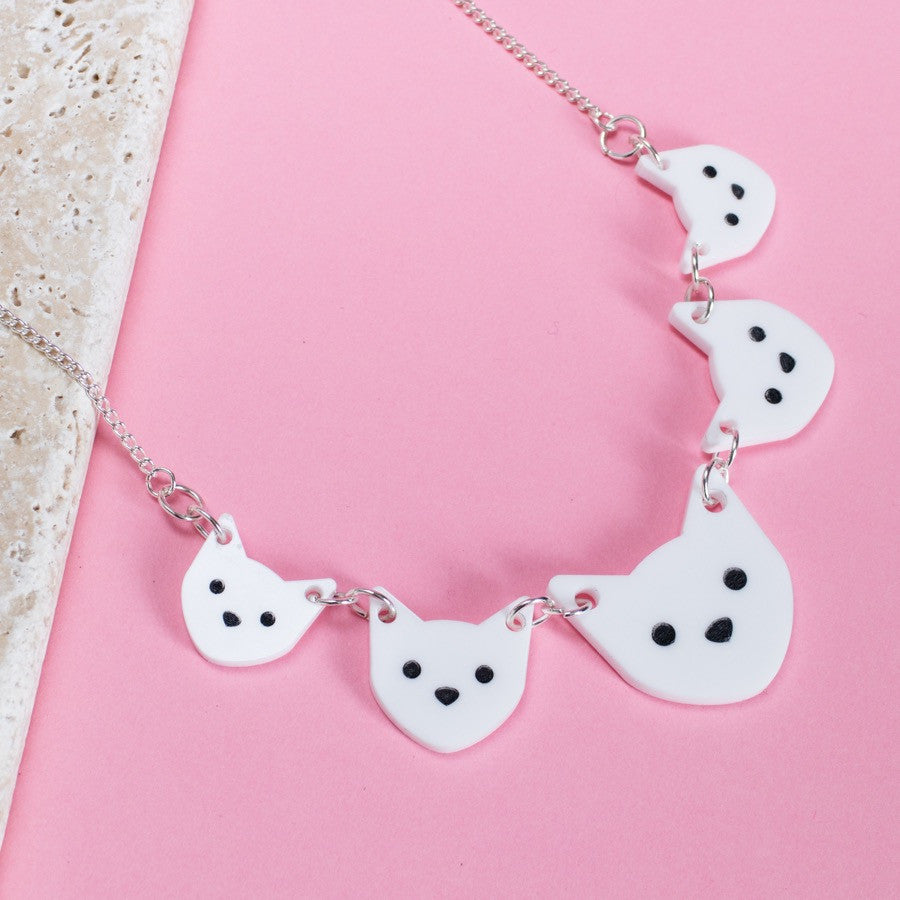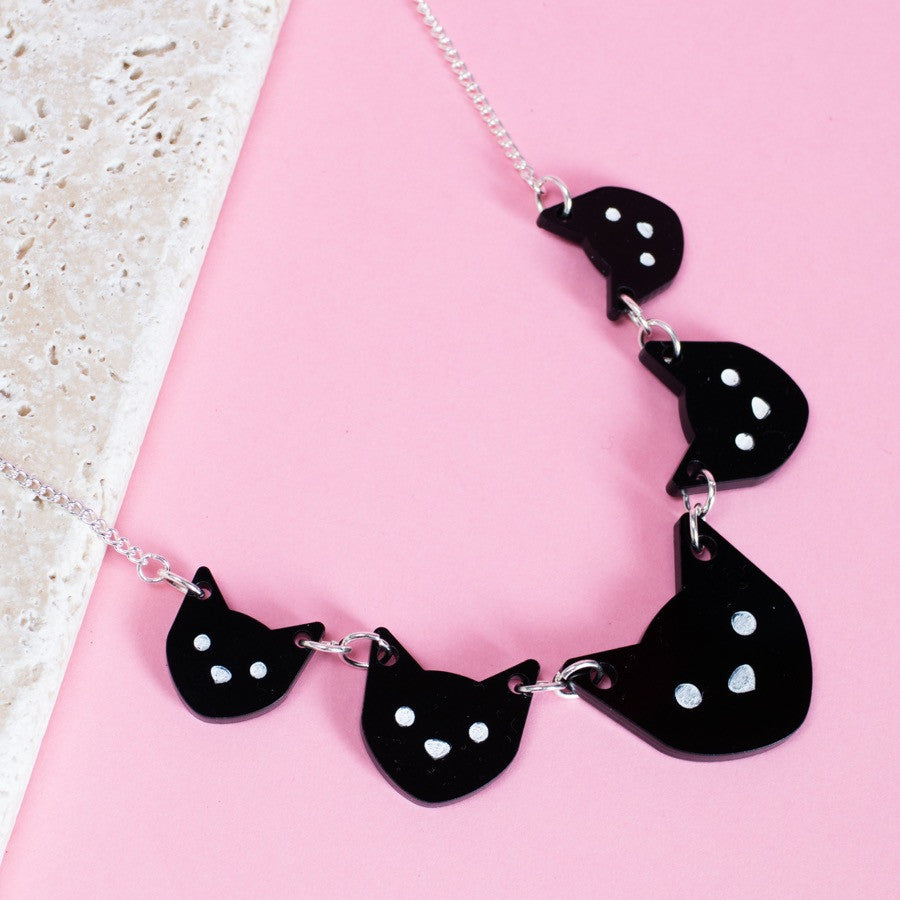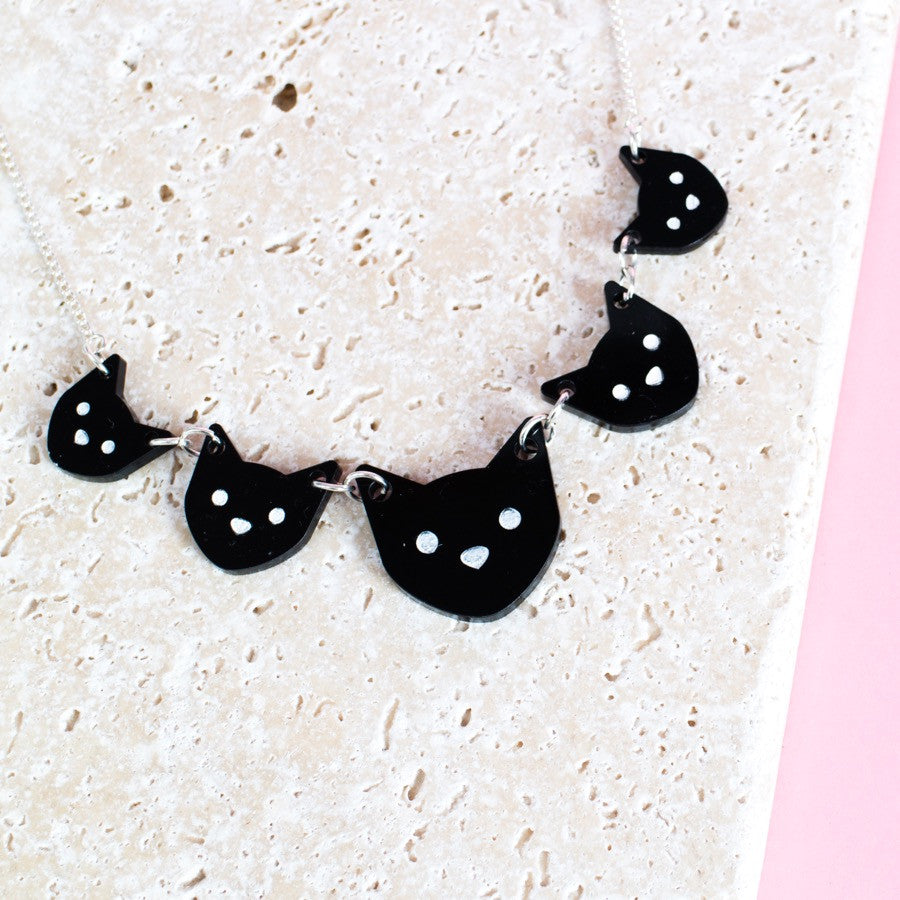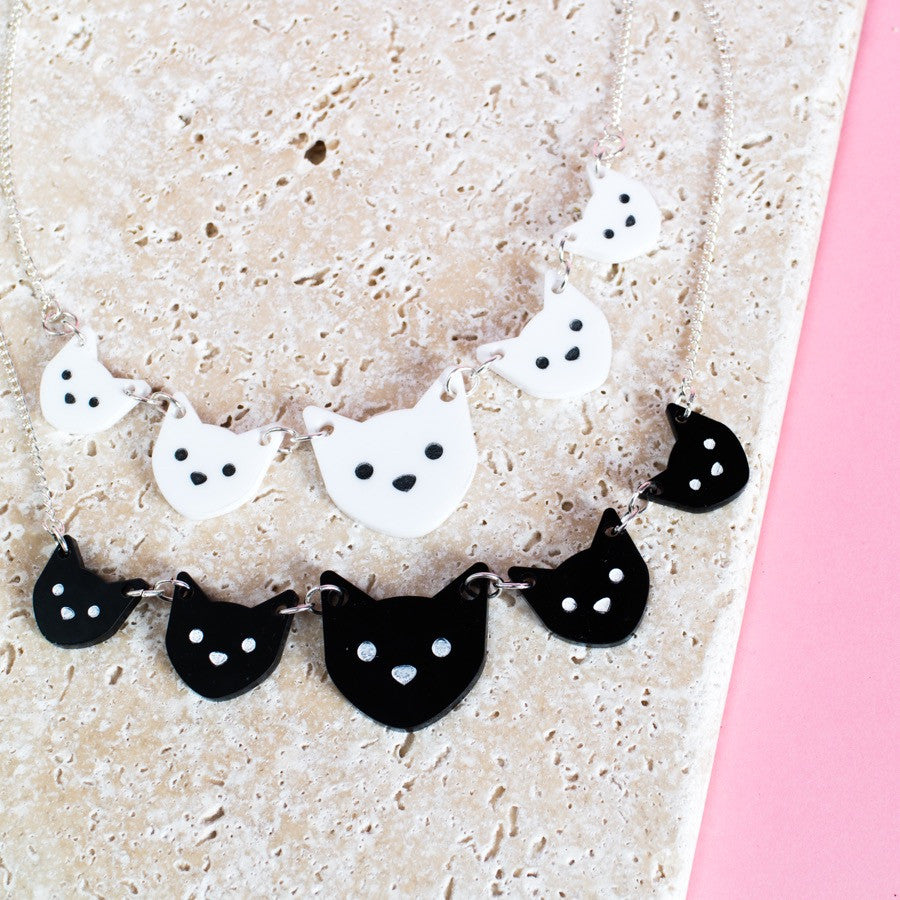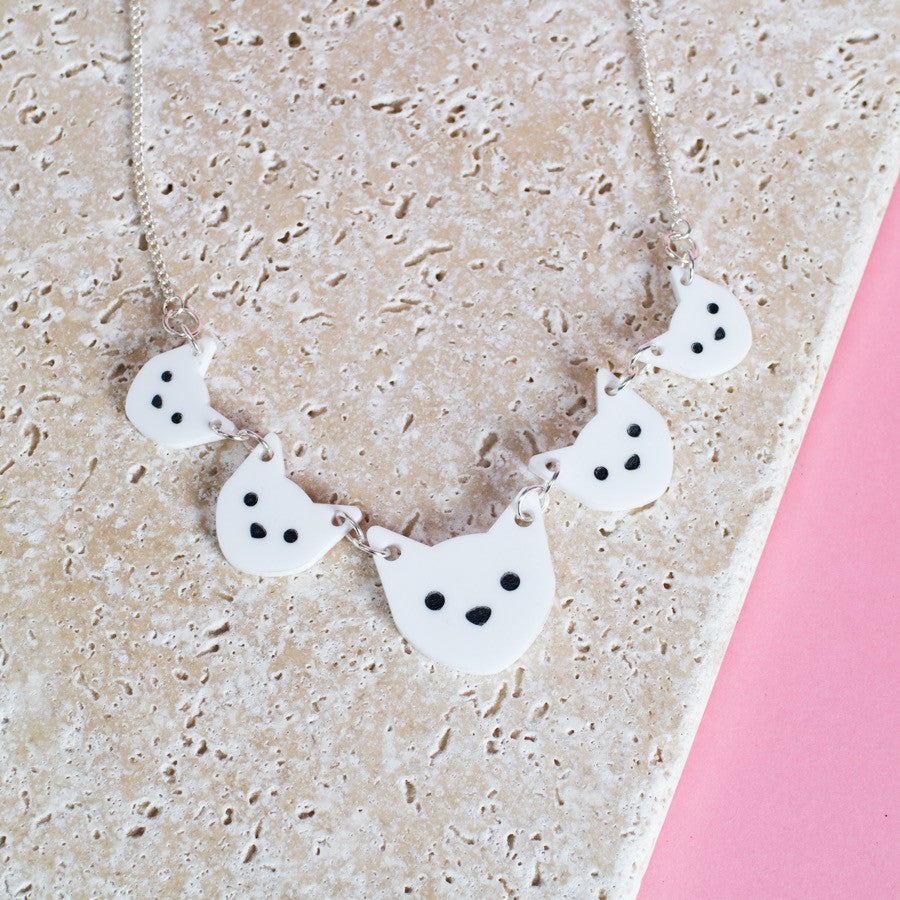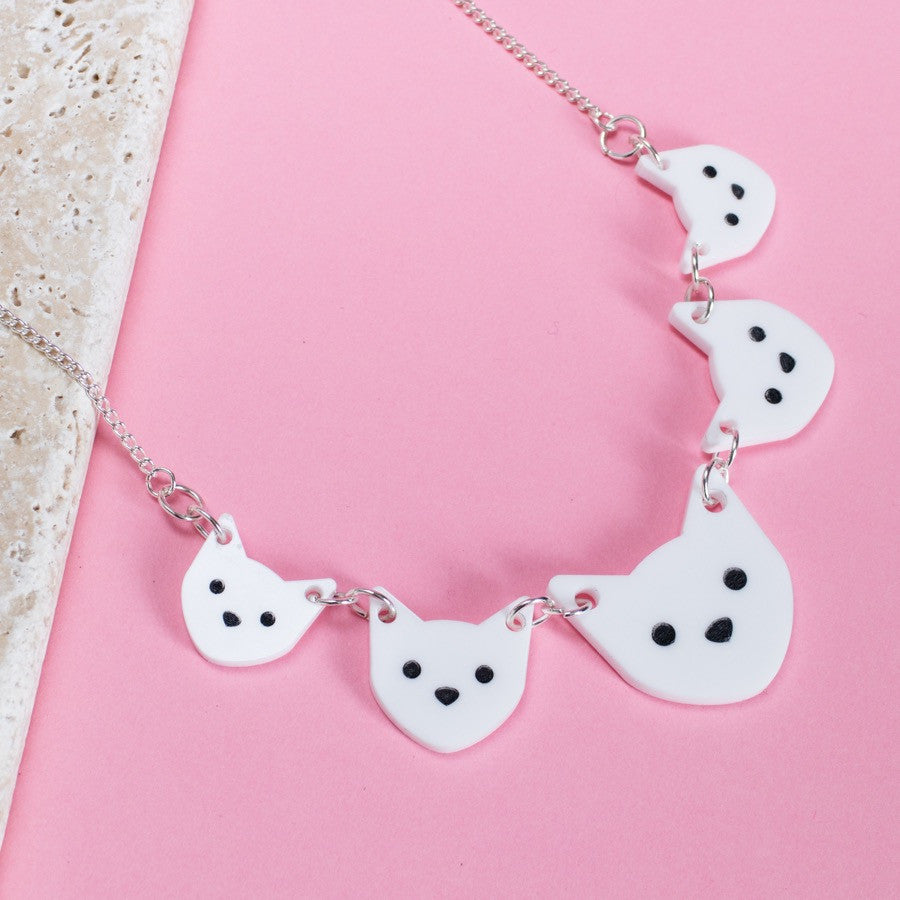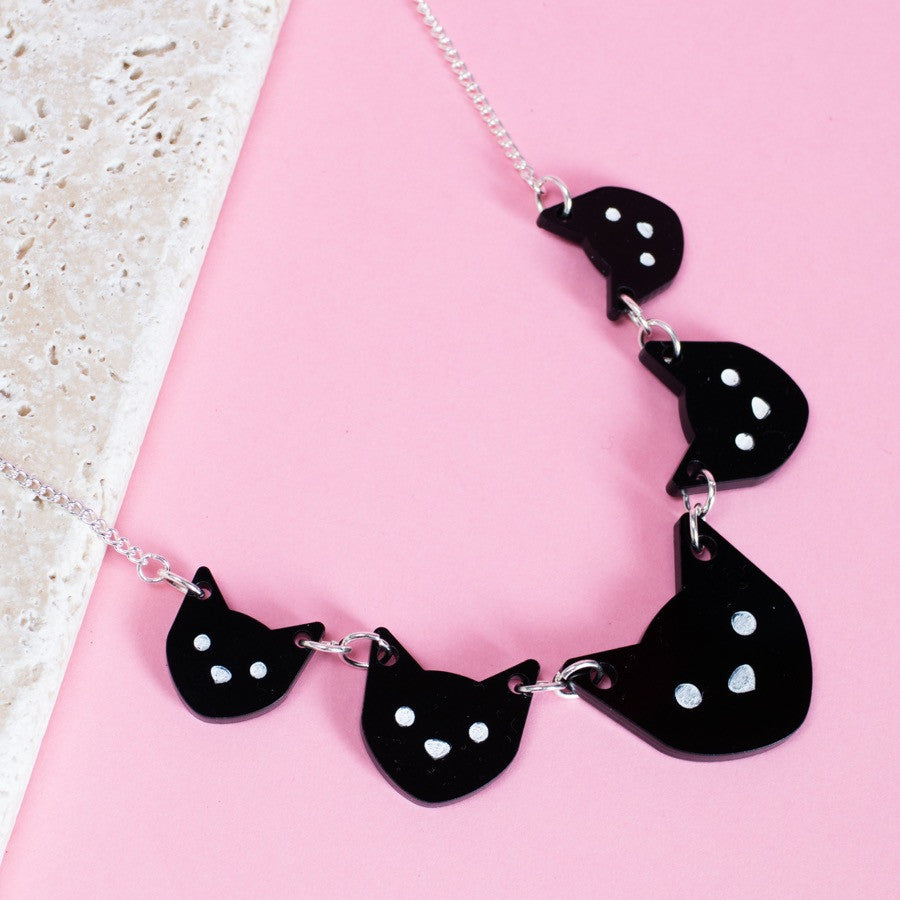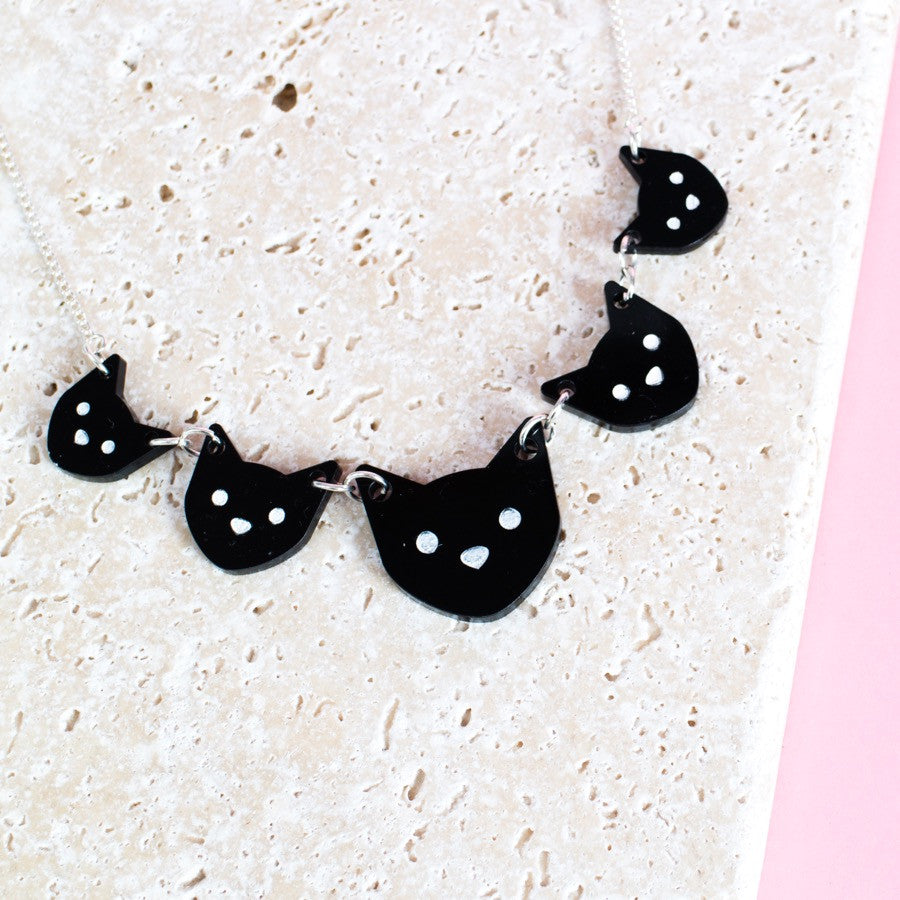 Cat Lady Necklace
FREE SHIPPING ON UK ORDERS OVER £15
Love cats? This is the necklace for you!
Complete with five precious cat faces, show your cat lady status by wearing this necklace!
A detailed and unique laser cut necklace, each one put together by hand in the Finest Imaginary studio.
Each cat face has been hand painted with contrasting facial features, then strung together to create a perfect collar of cats.
The perfect gift for the eccentric cat lady in your life. Or, you know, anyone who likes kitties!
Available in black or white with contrasting features.
made from:
Black or white laser cut and etched 3mm thick acrylic.
dimensions:
The cat faces range from 3cm to 2cm wide, and are strung on an 18" silver plated chain.