FREE UK DELIVERY ON ORDERS OVER £20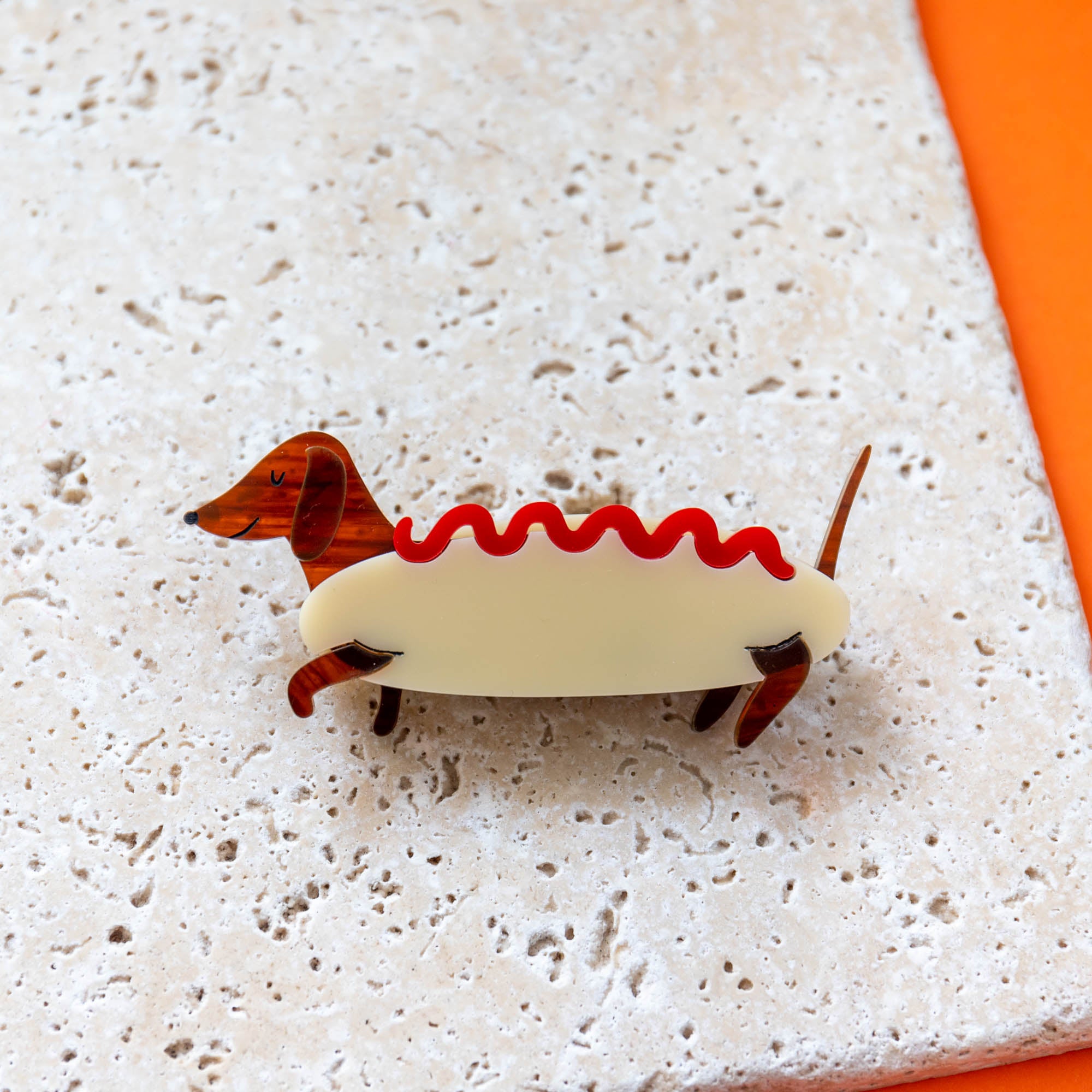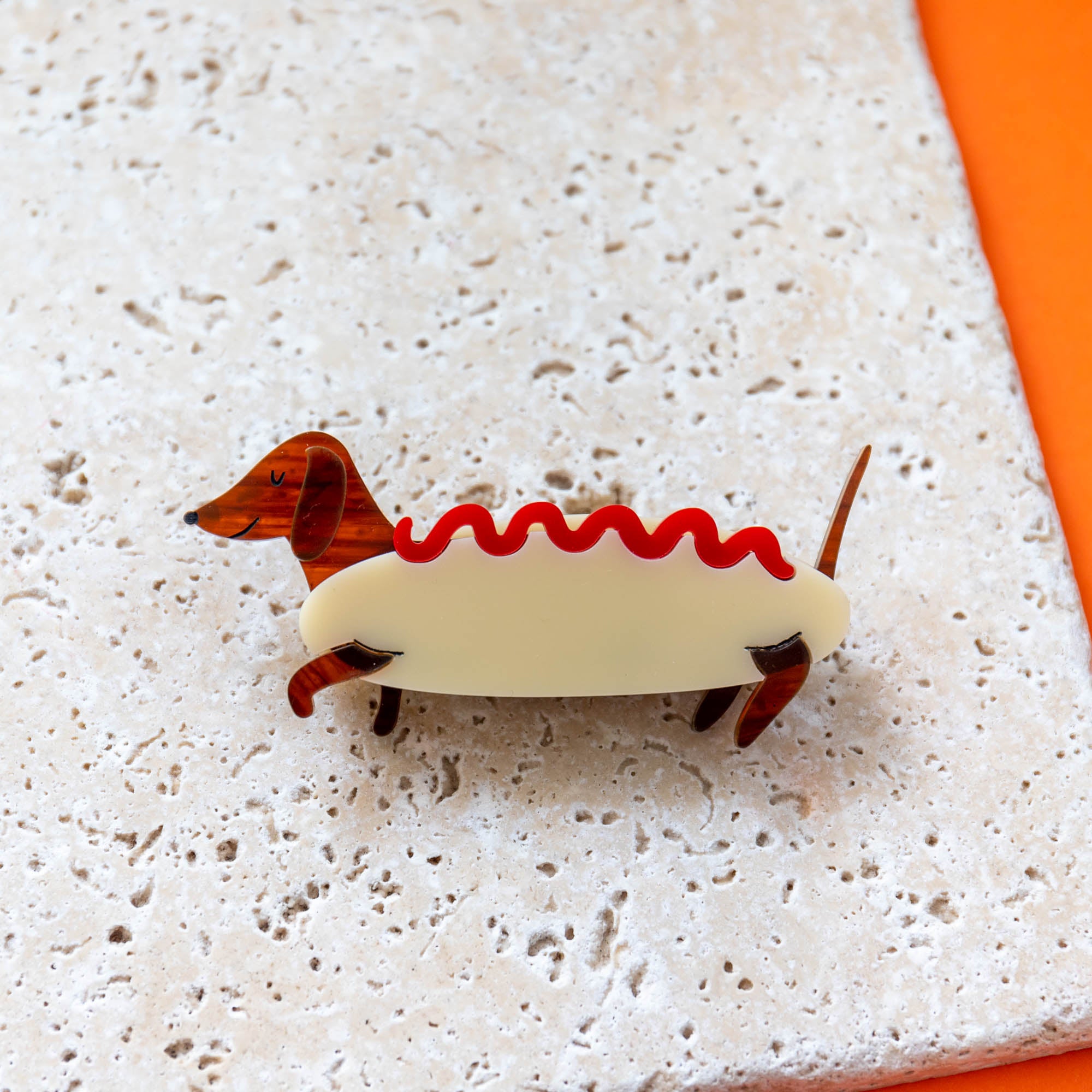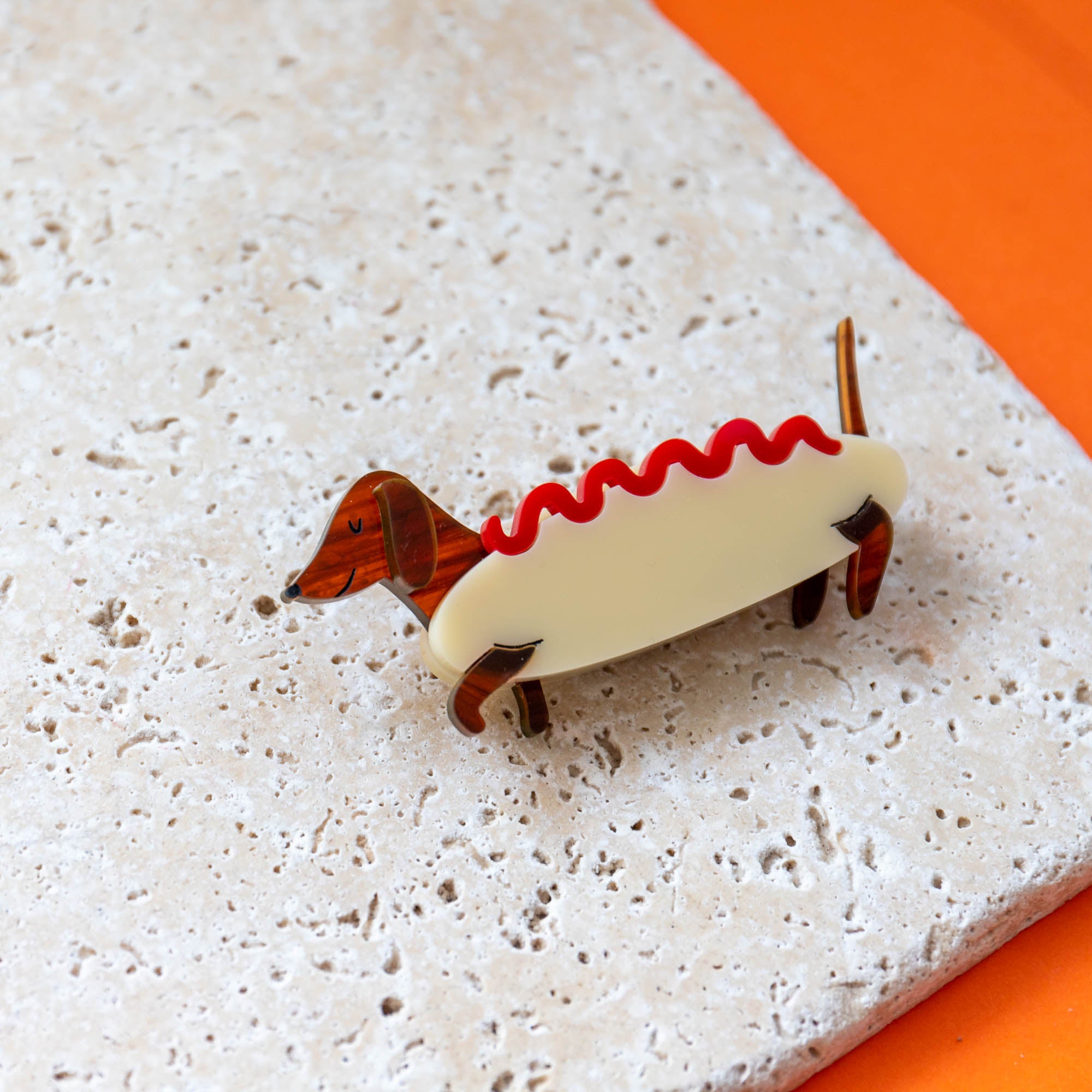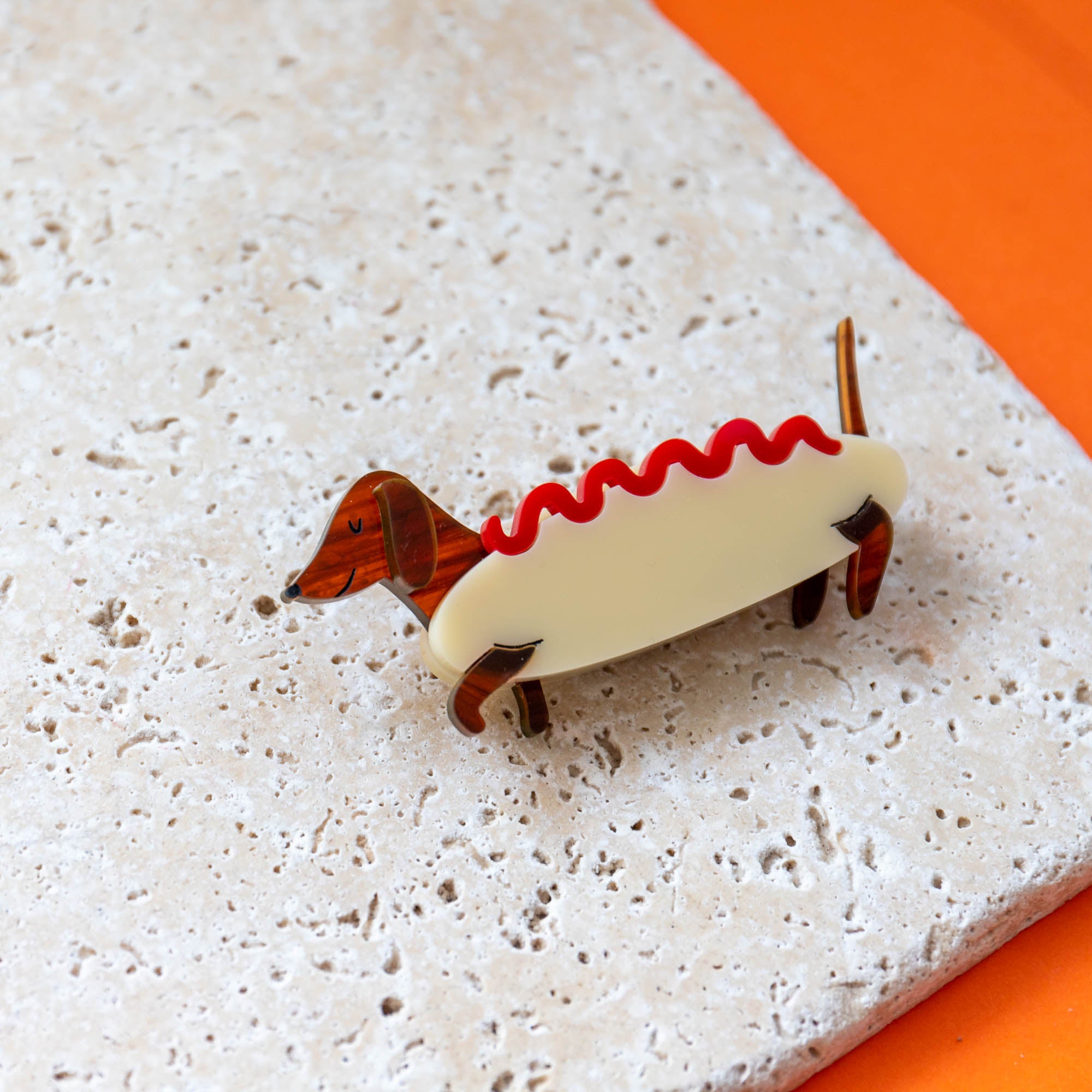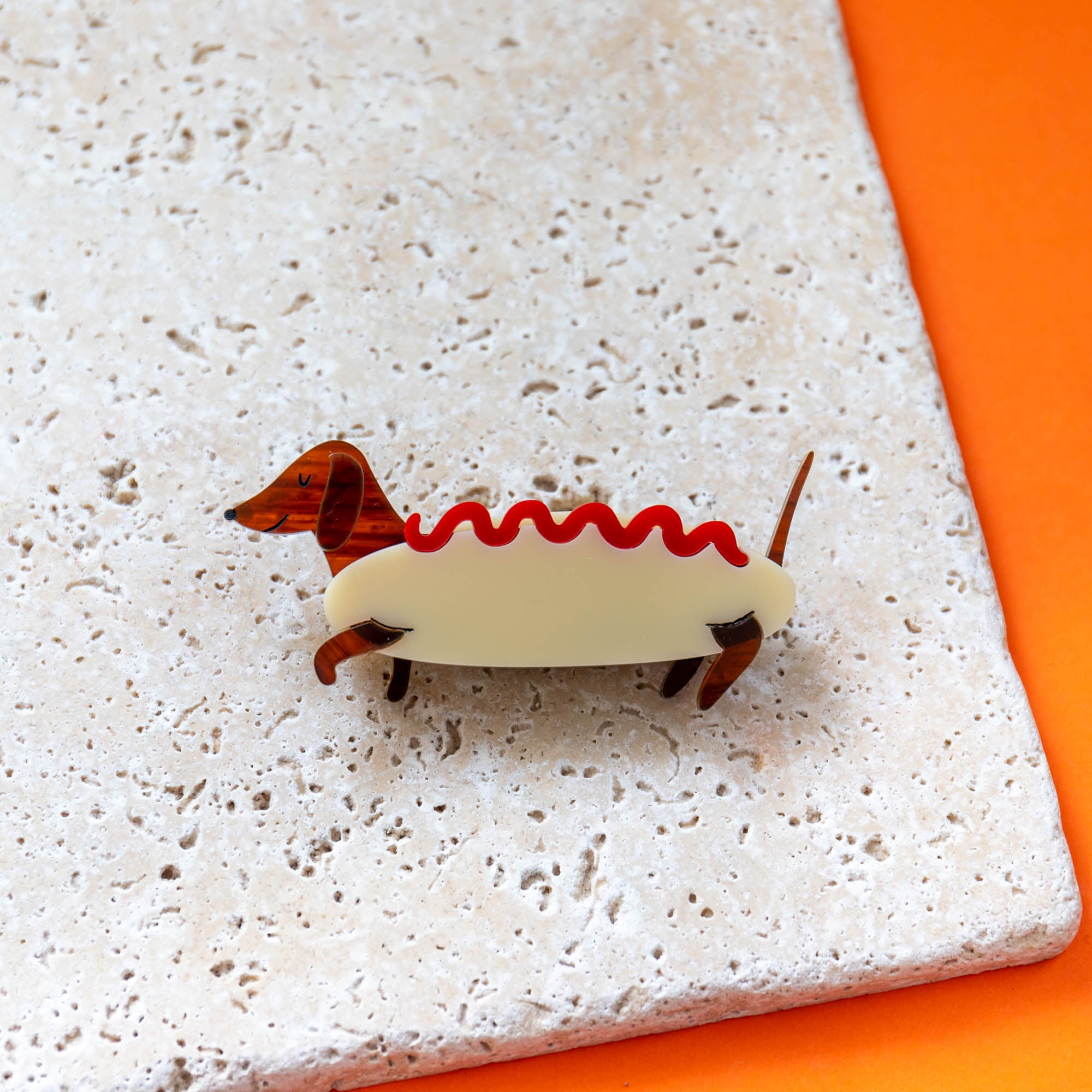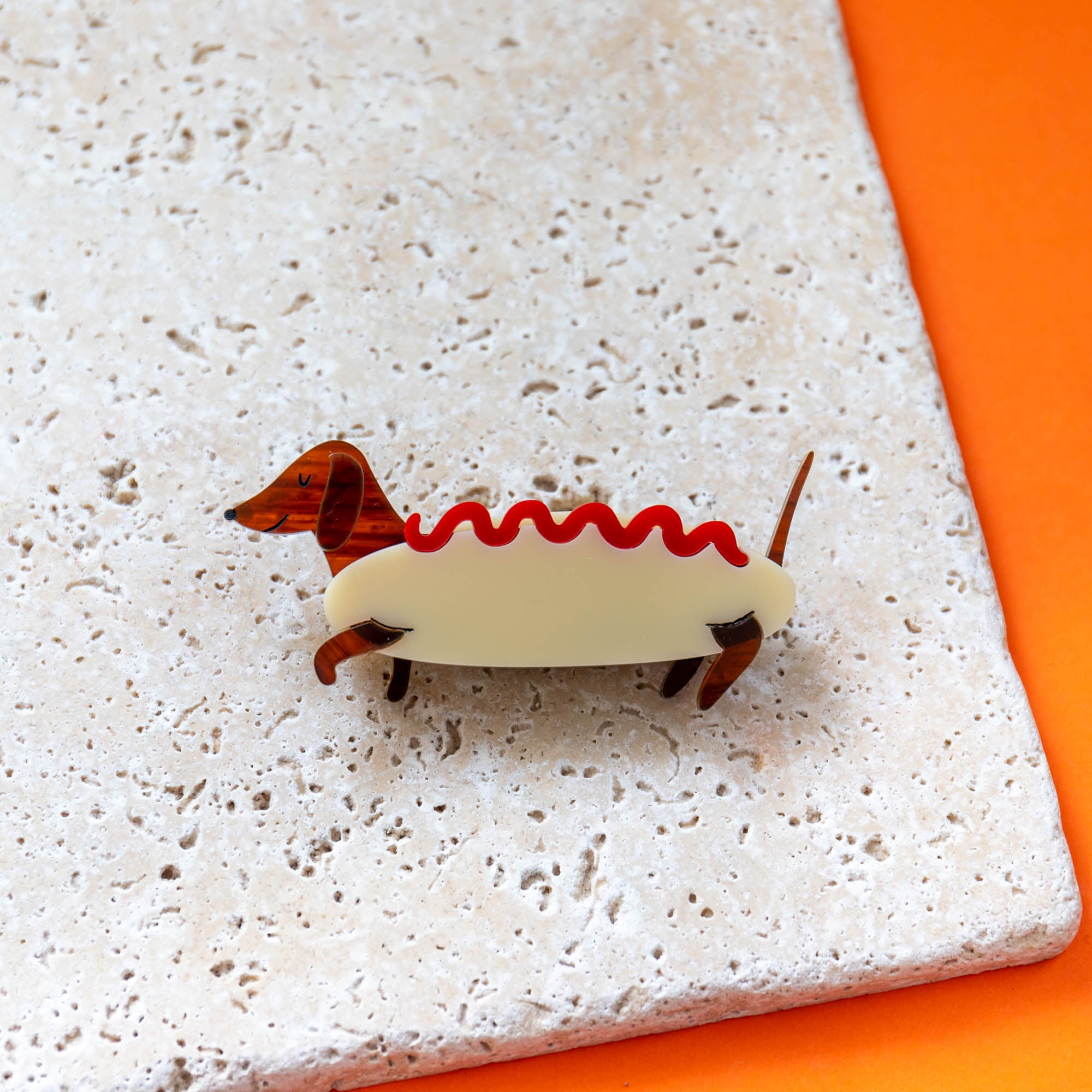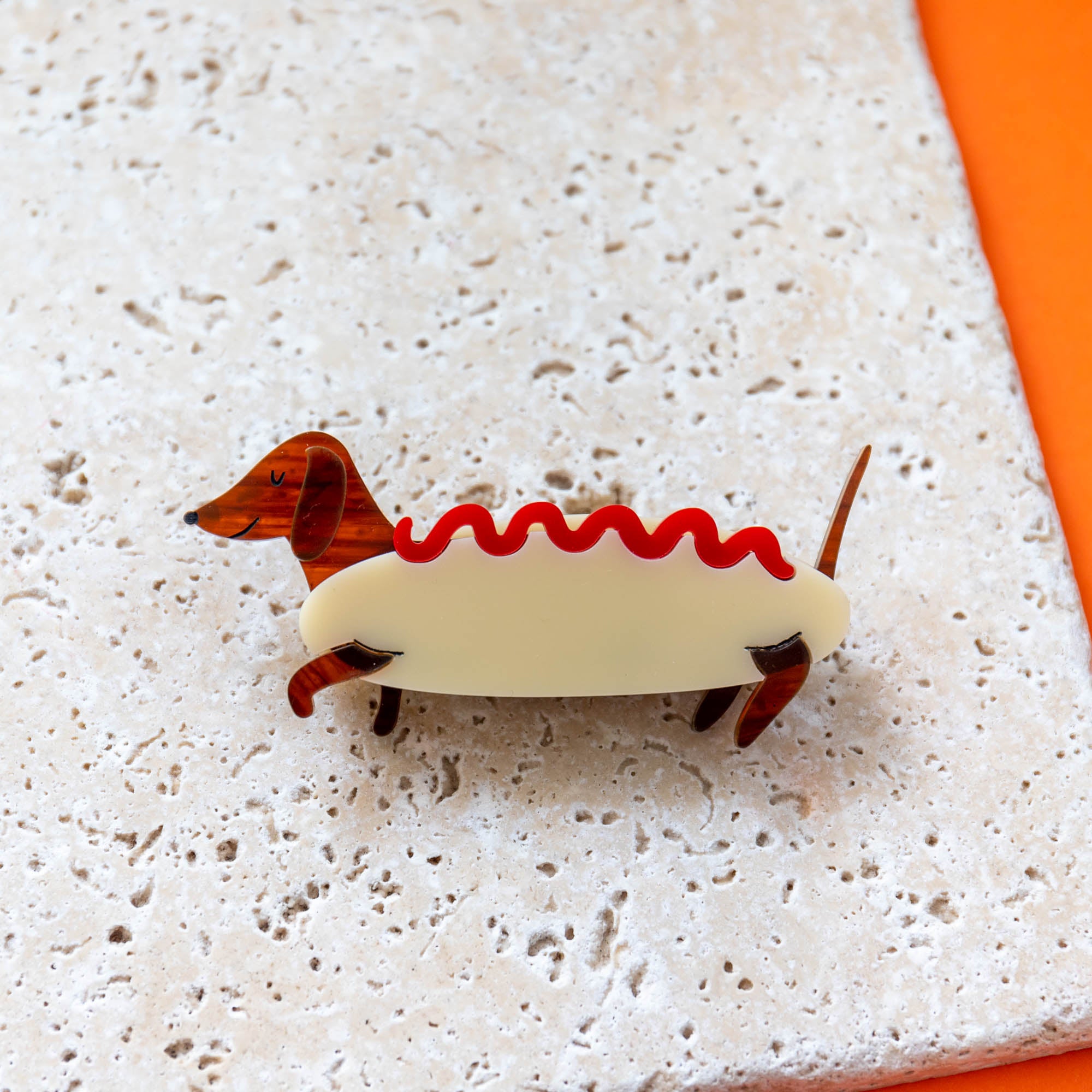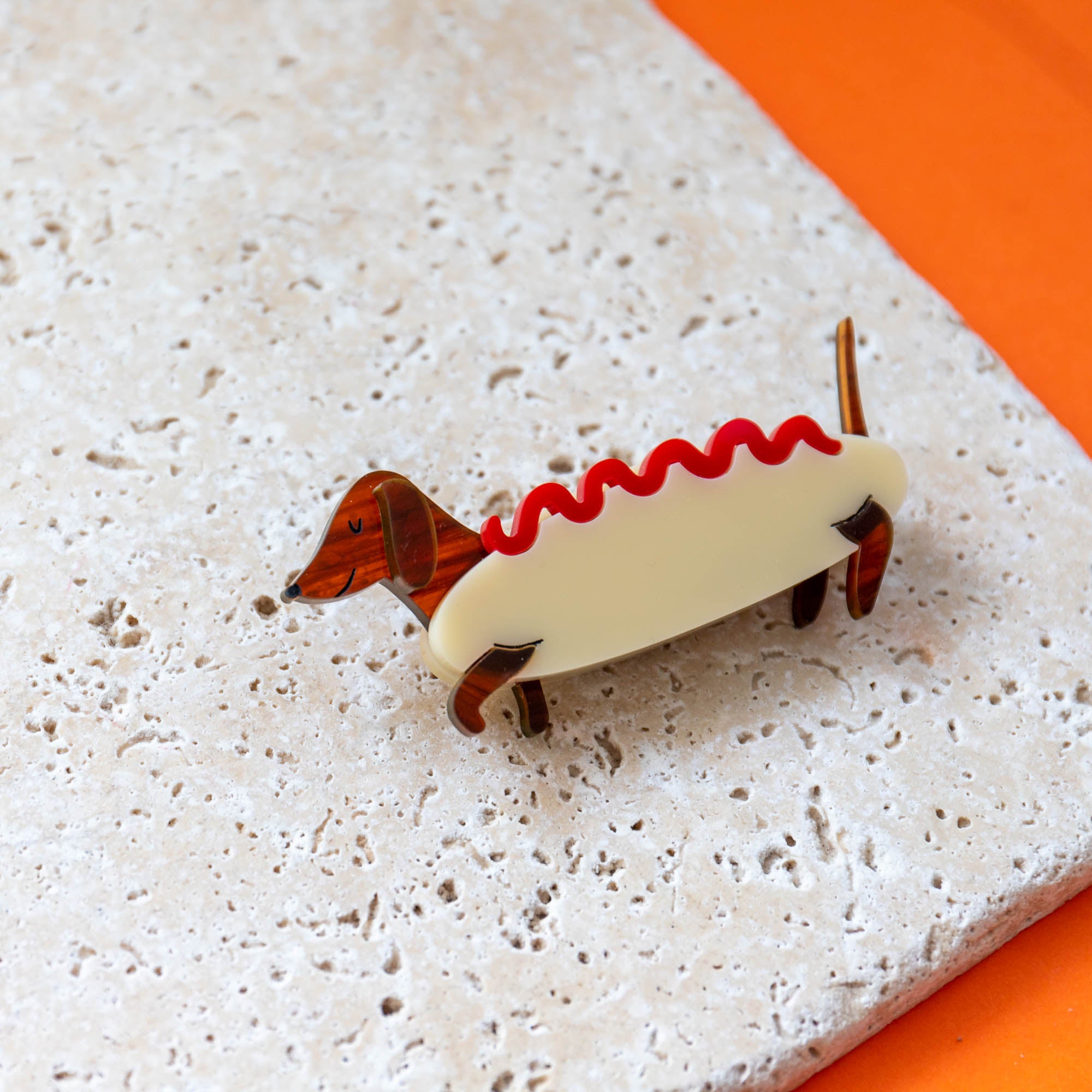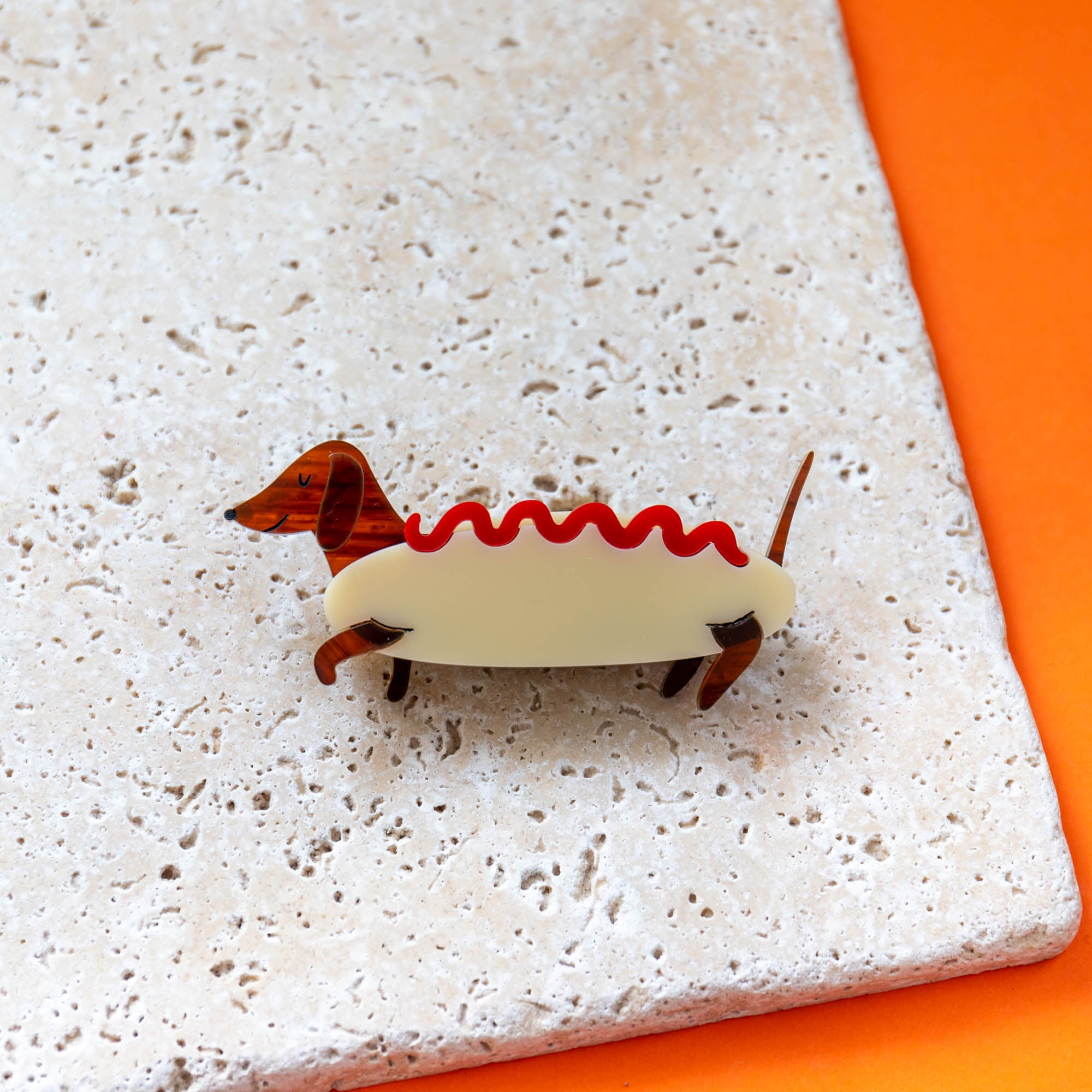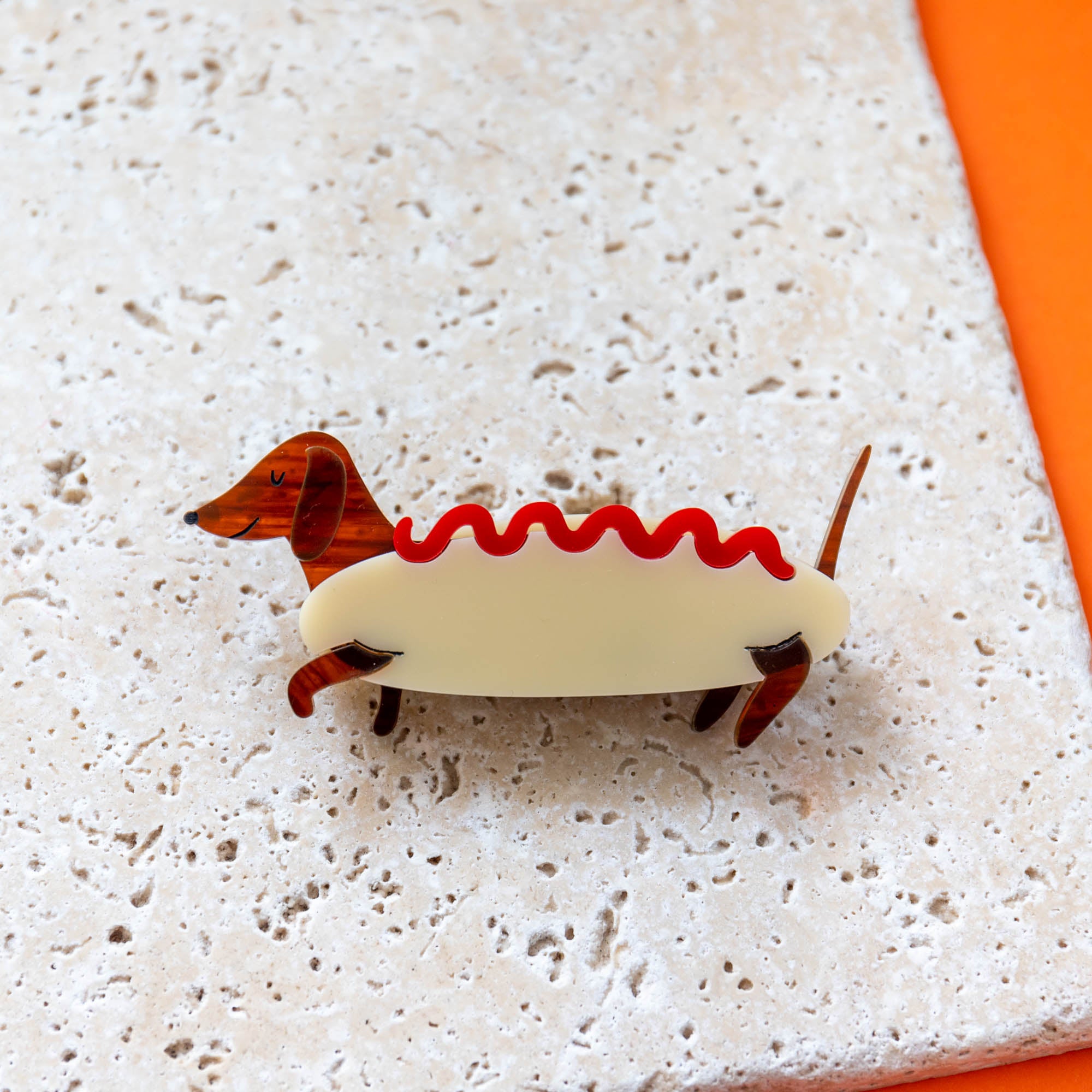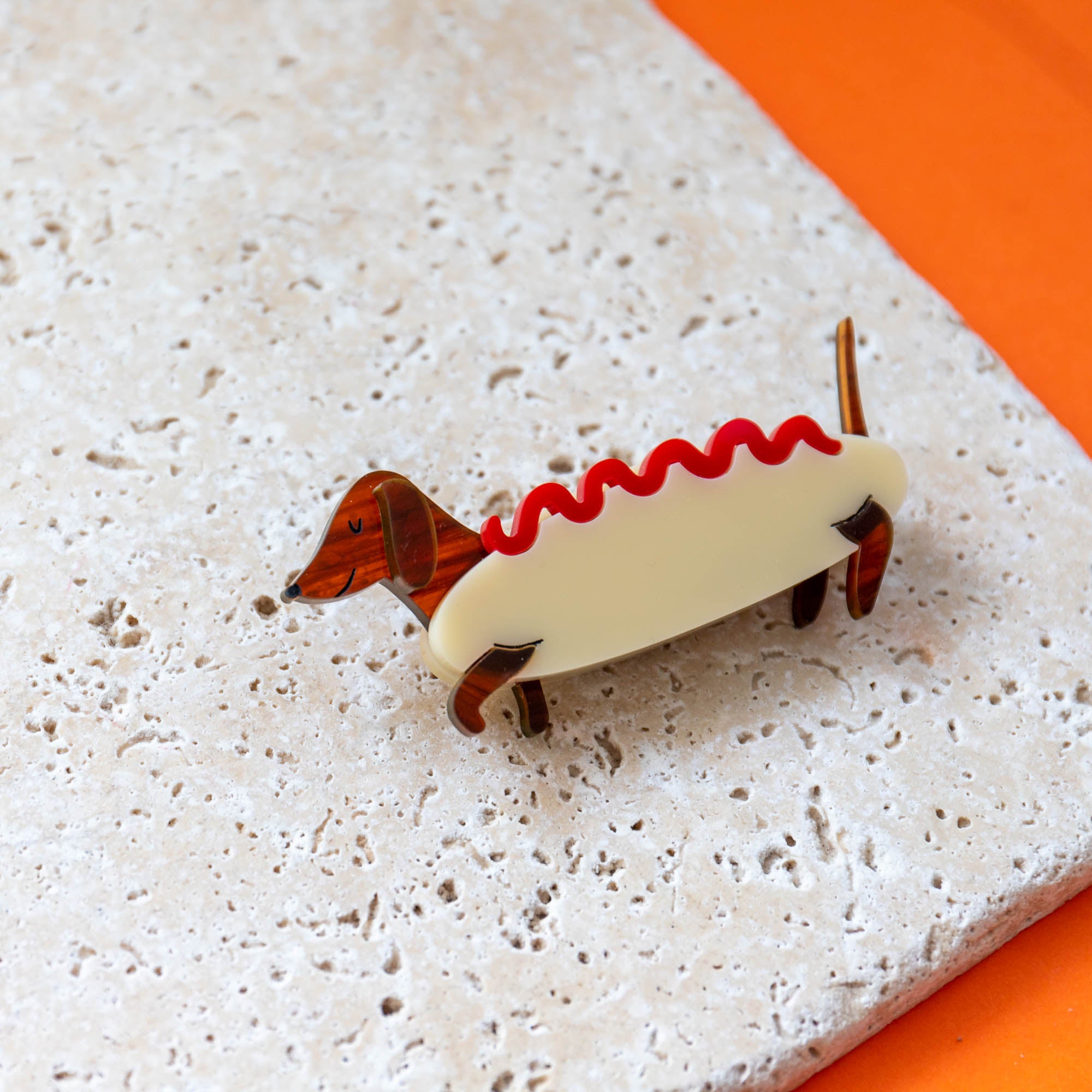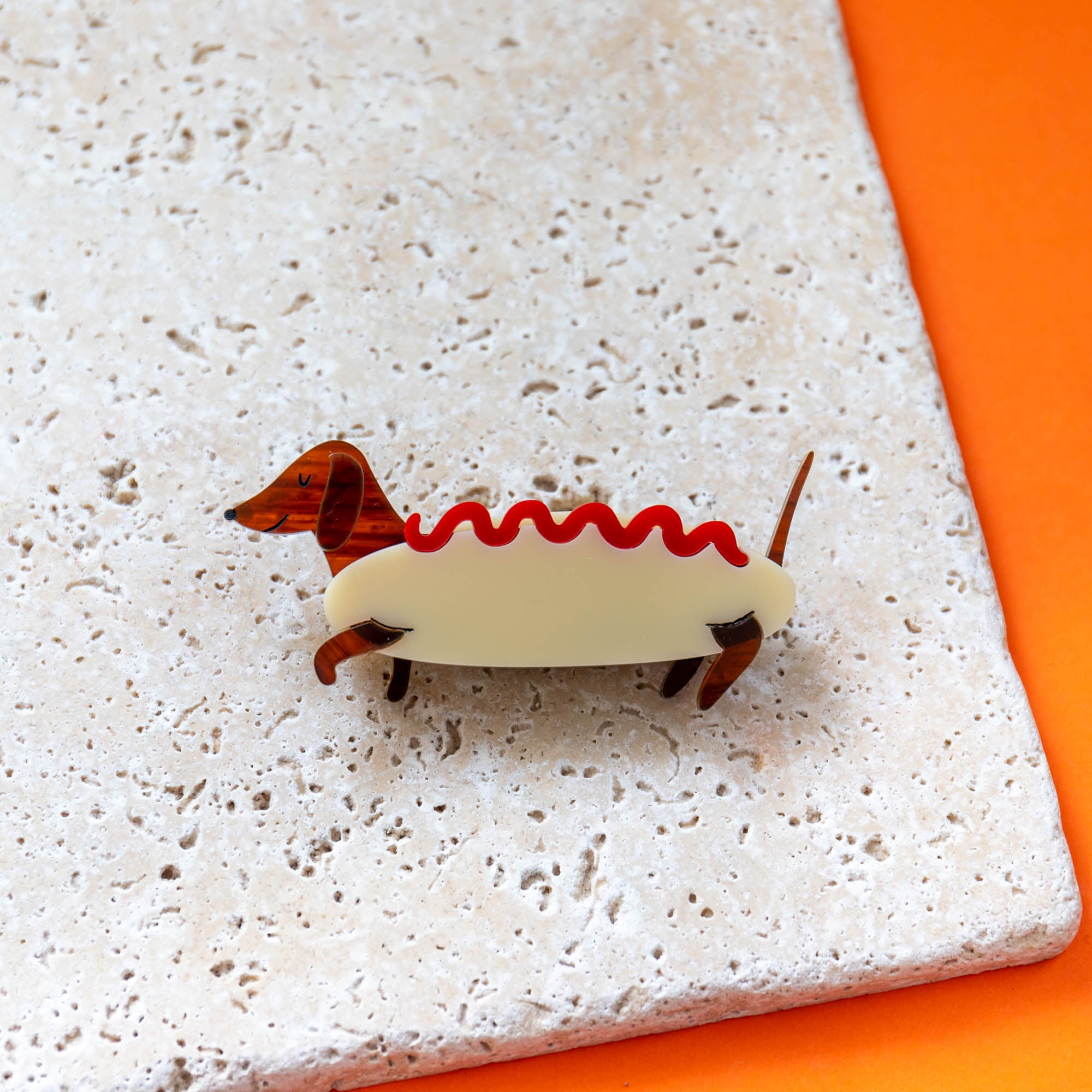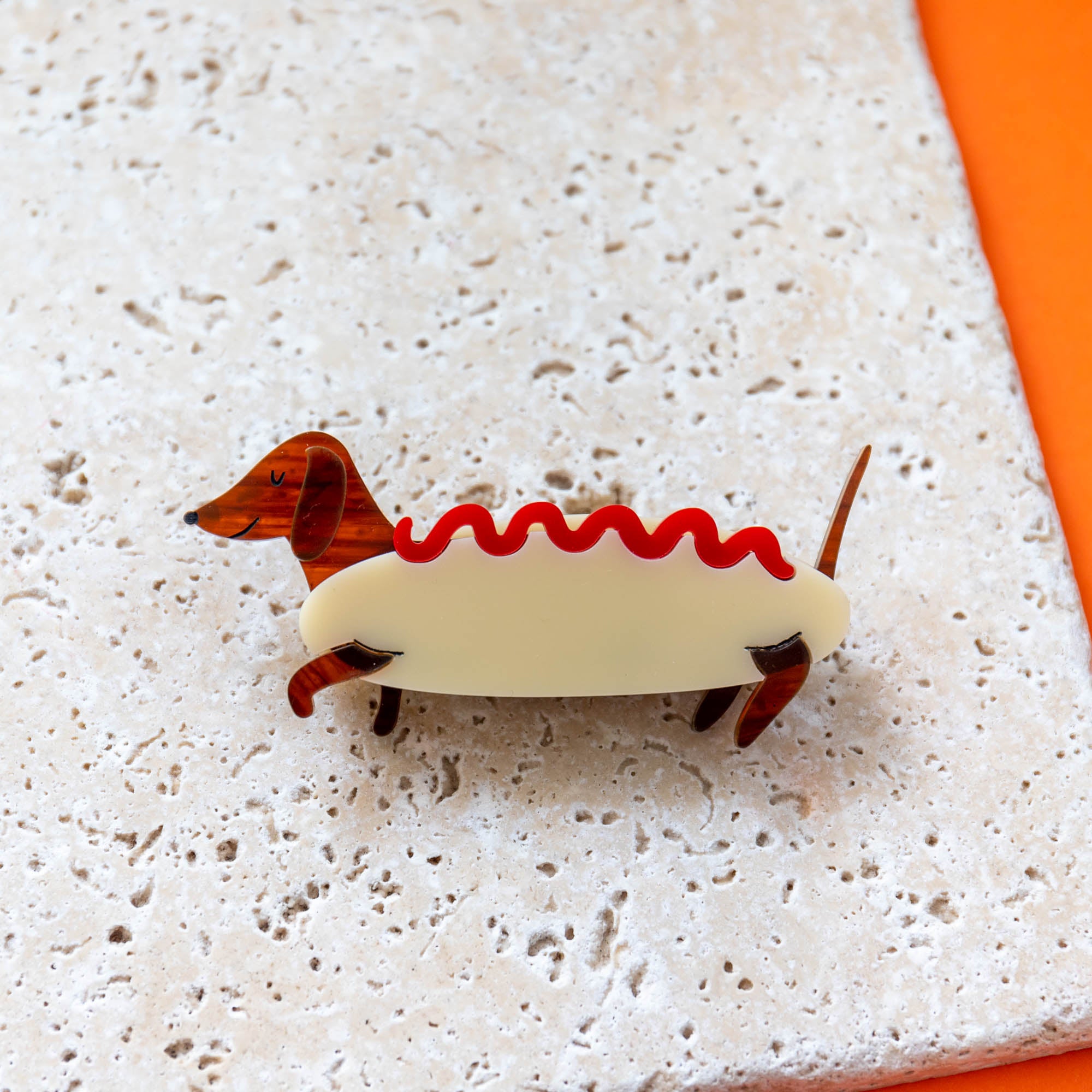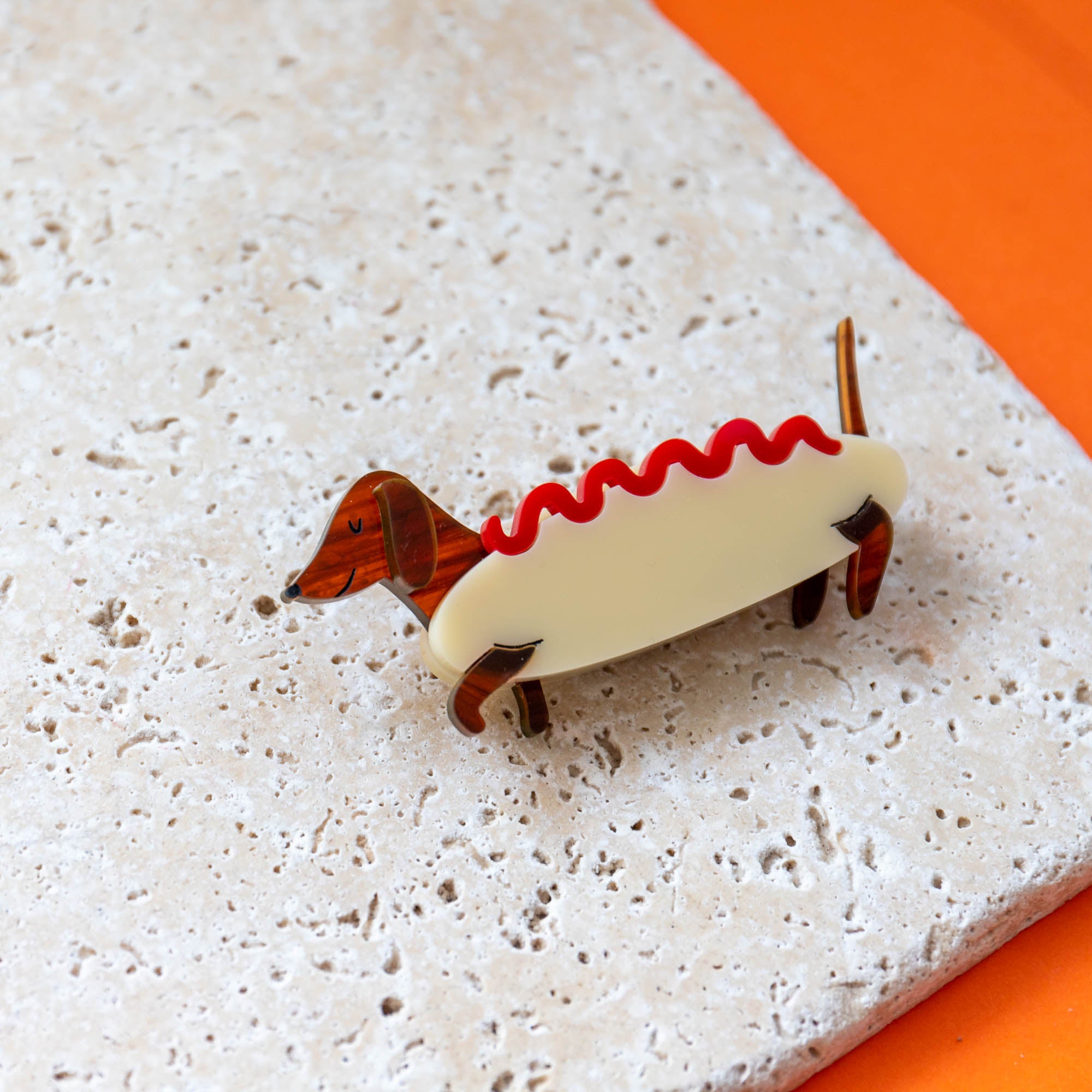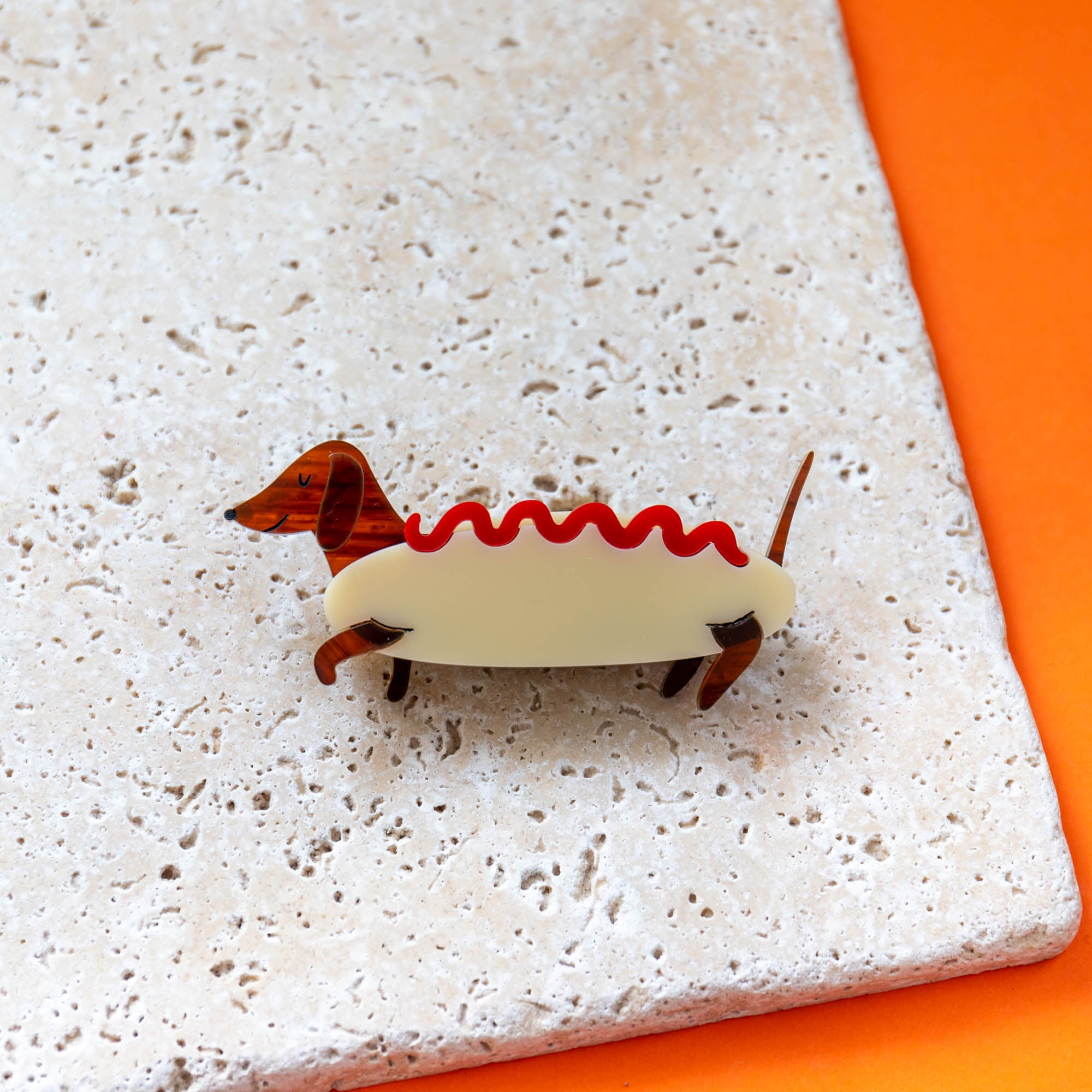 Dachshund Hot Dog Costume Brooch
FREE SHIPPING ON UK ORDERS OVER £15
What else would a Dachshund wear for Halloween?! It's an obvious choice, because it's so darn cute! Our Dachshund dressed as a hot dog design makes the perfect addition to your October outfits.

This more spoopy than spooky Dachshund in a hot dog costume brooch has been laser cut from special tortoiseshell perspex, and finished with a little painting to bring out his eyes. The final piece is made from three layers of plastic, all pieced together by hand.

Each Dachshund brooch measures 42mm tall by 90mm wide. This brooch has a single closure on the back.