FREE UK DELIVERY ON ORDERS OVER £20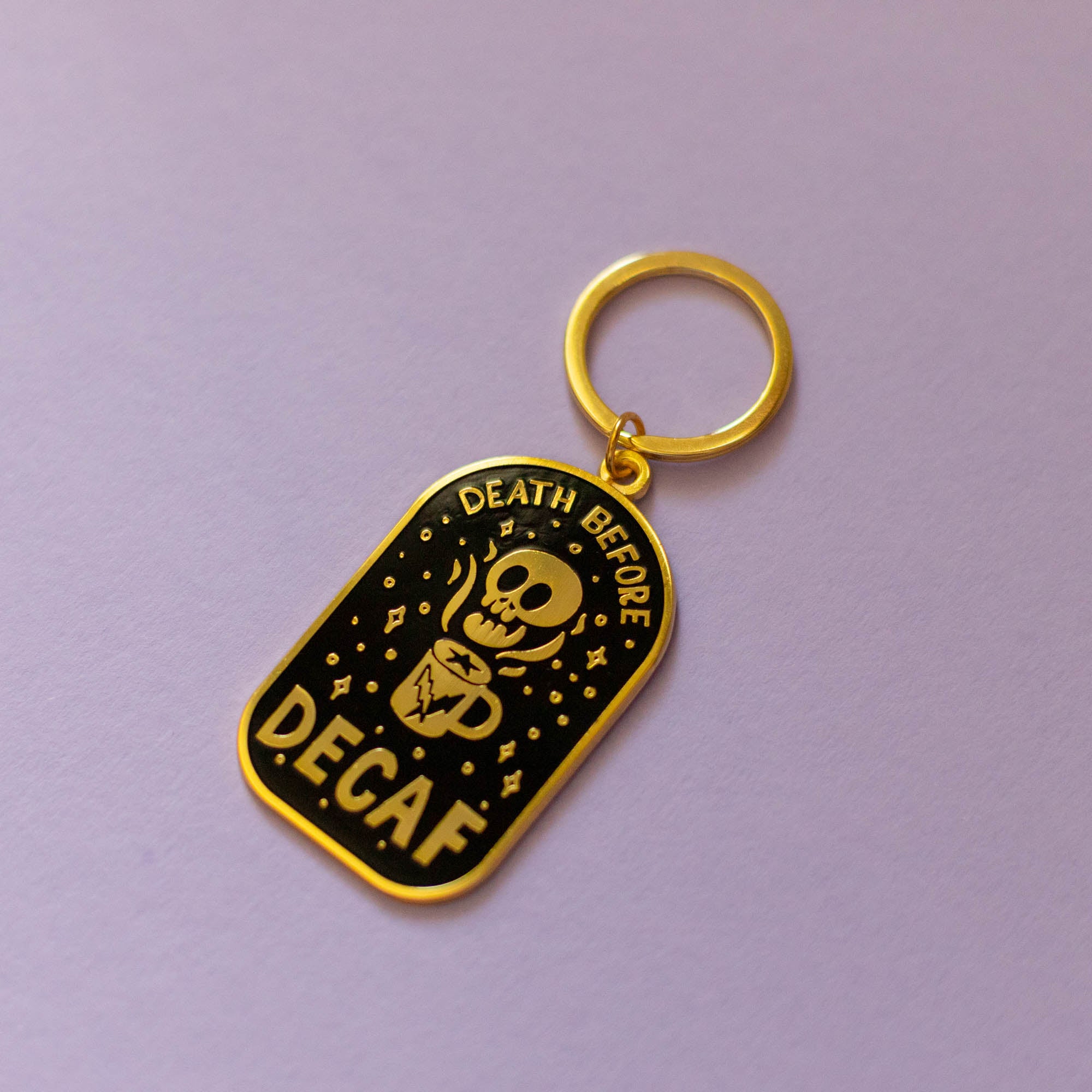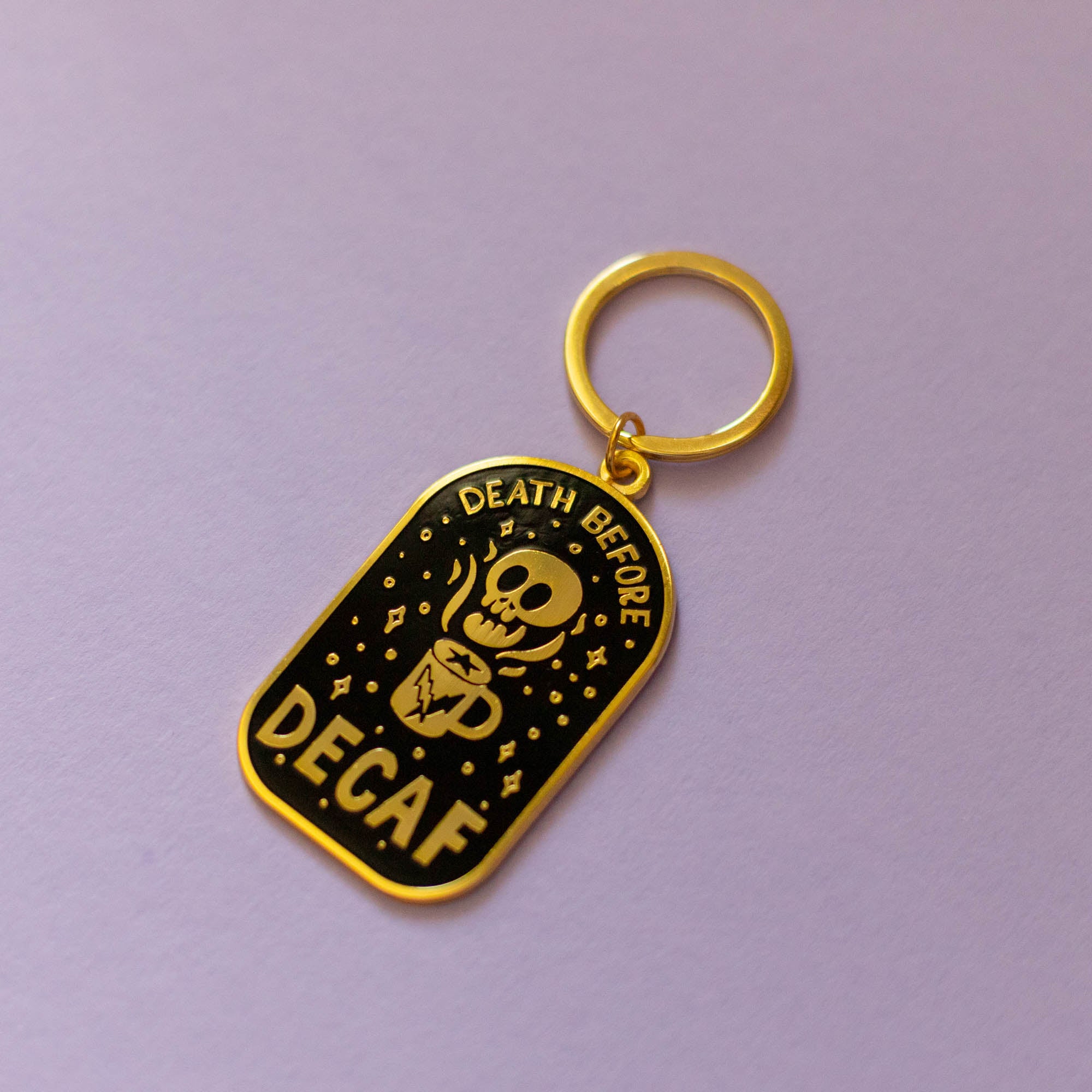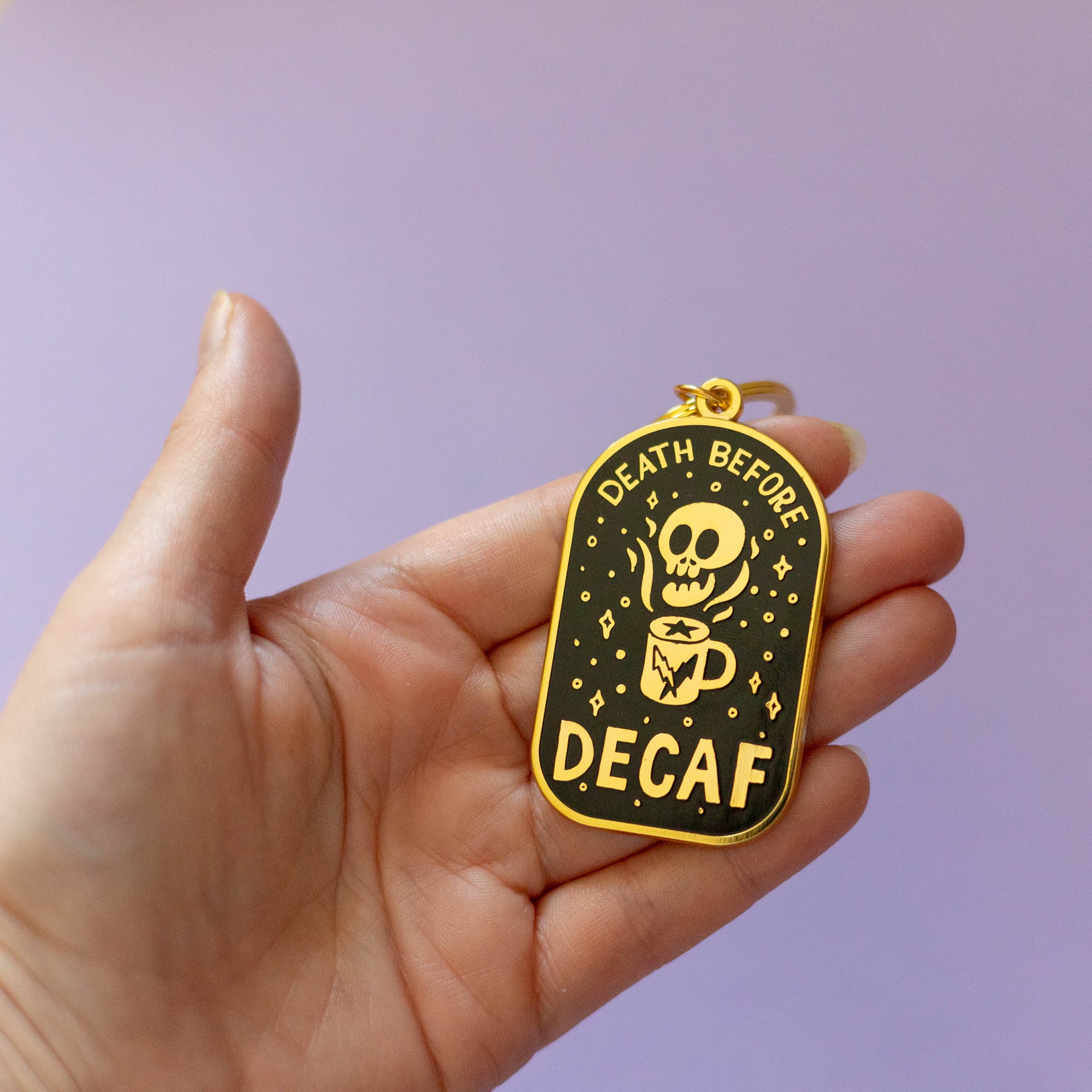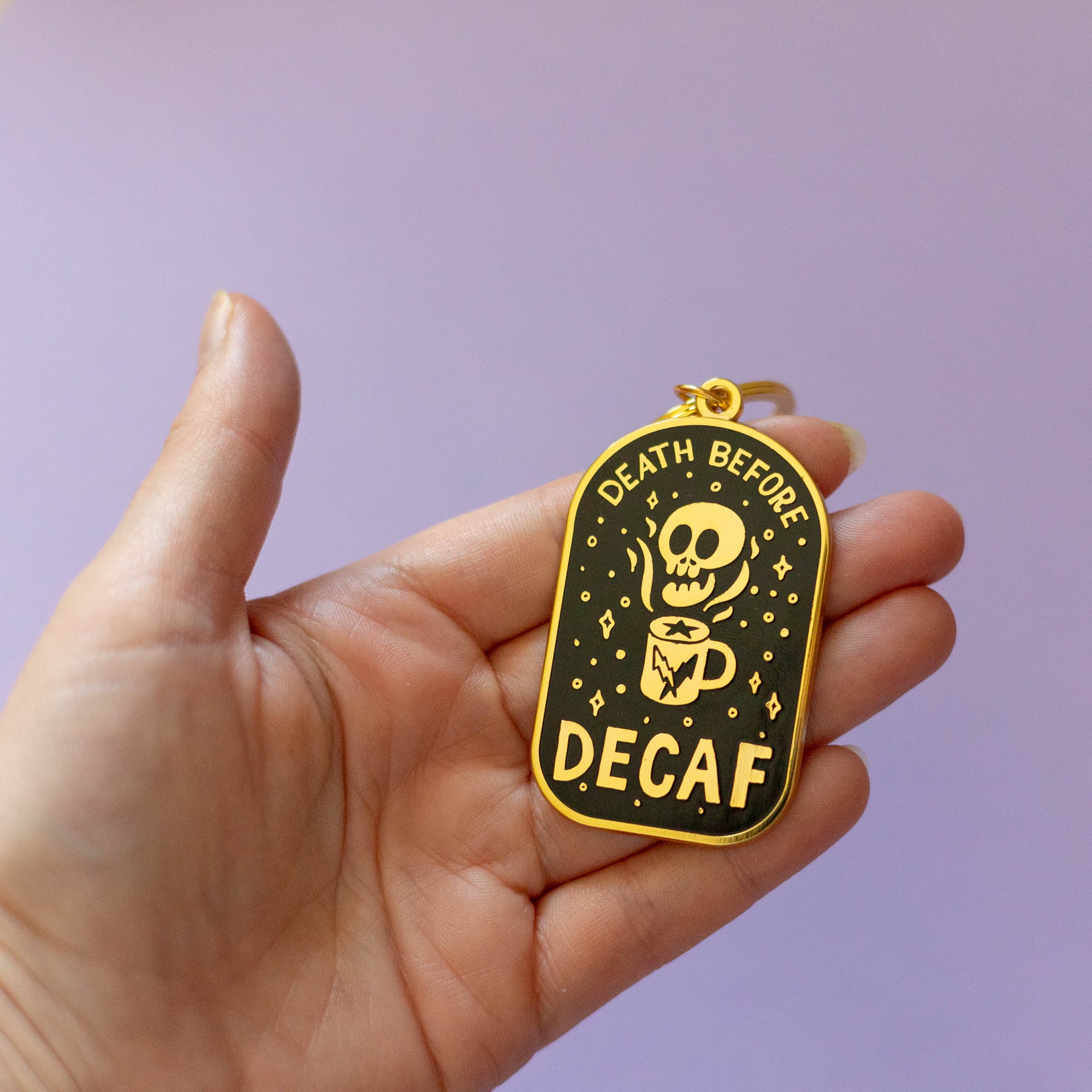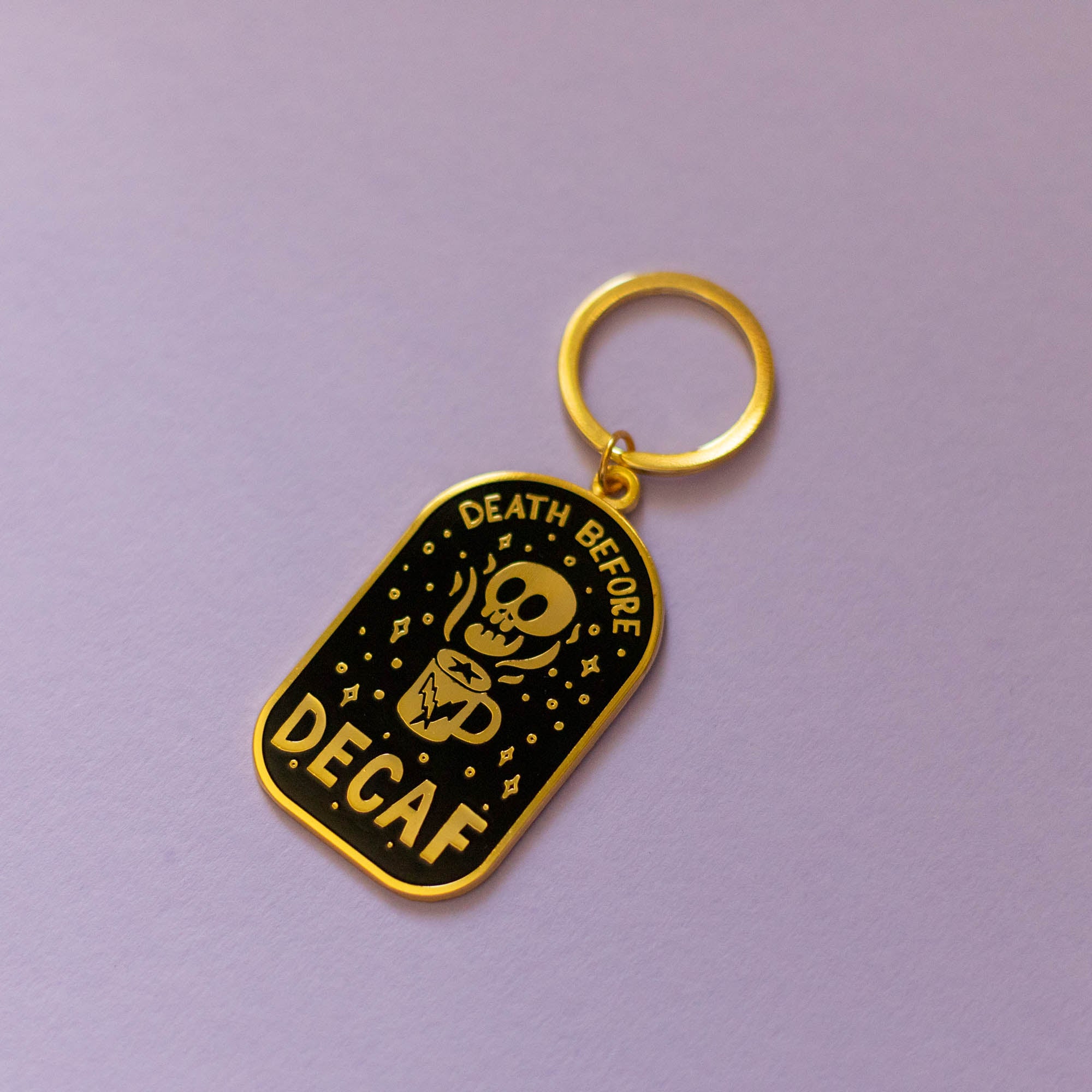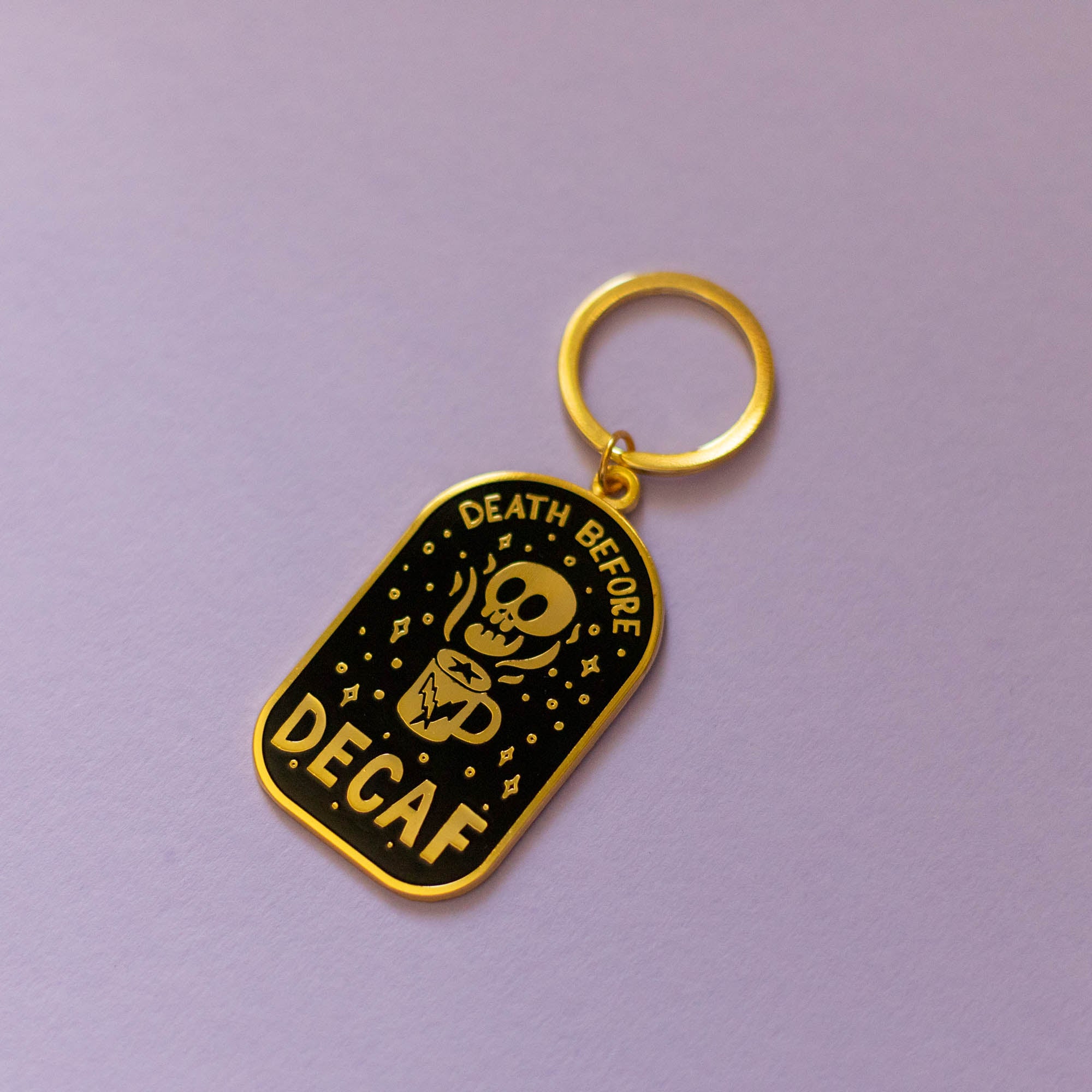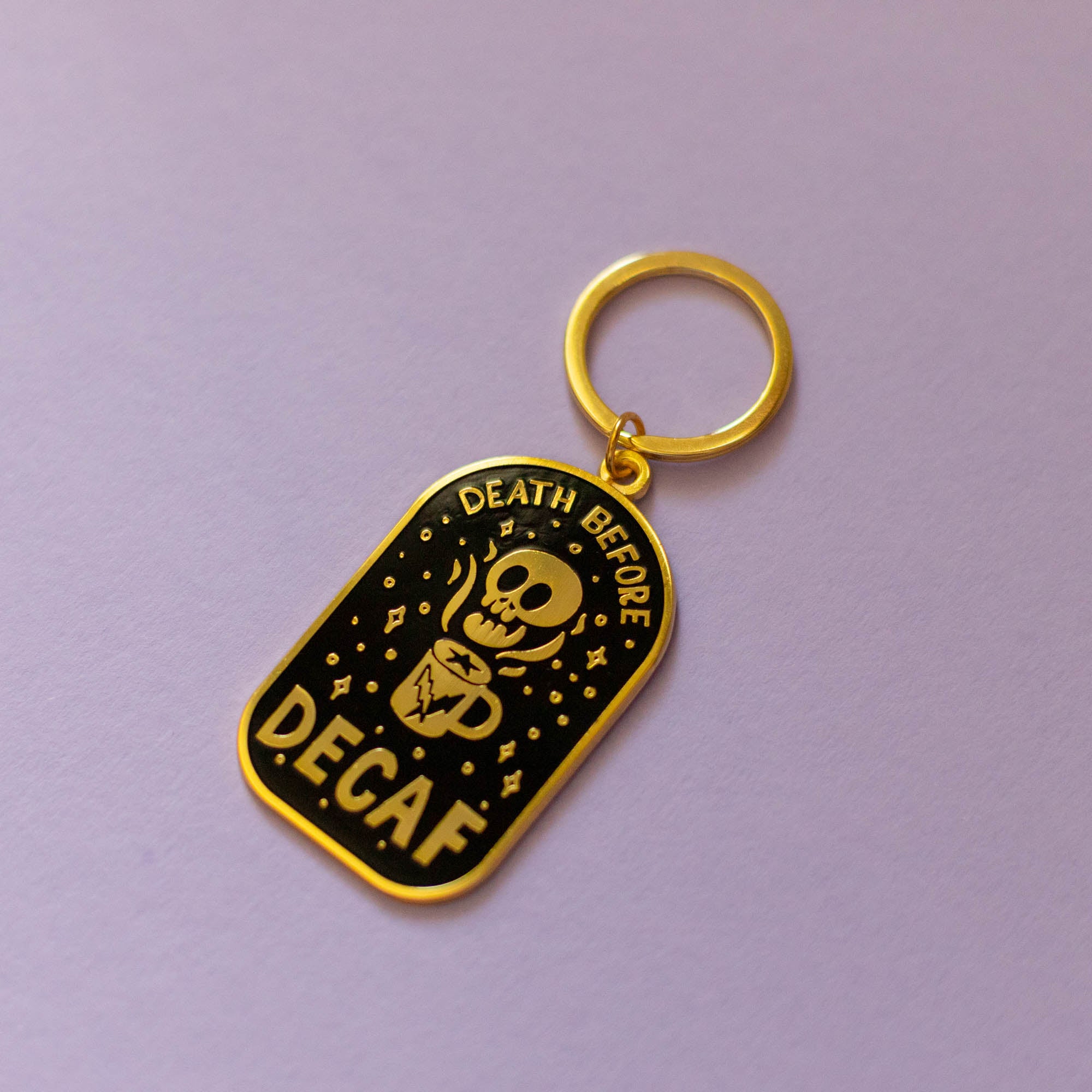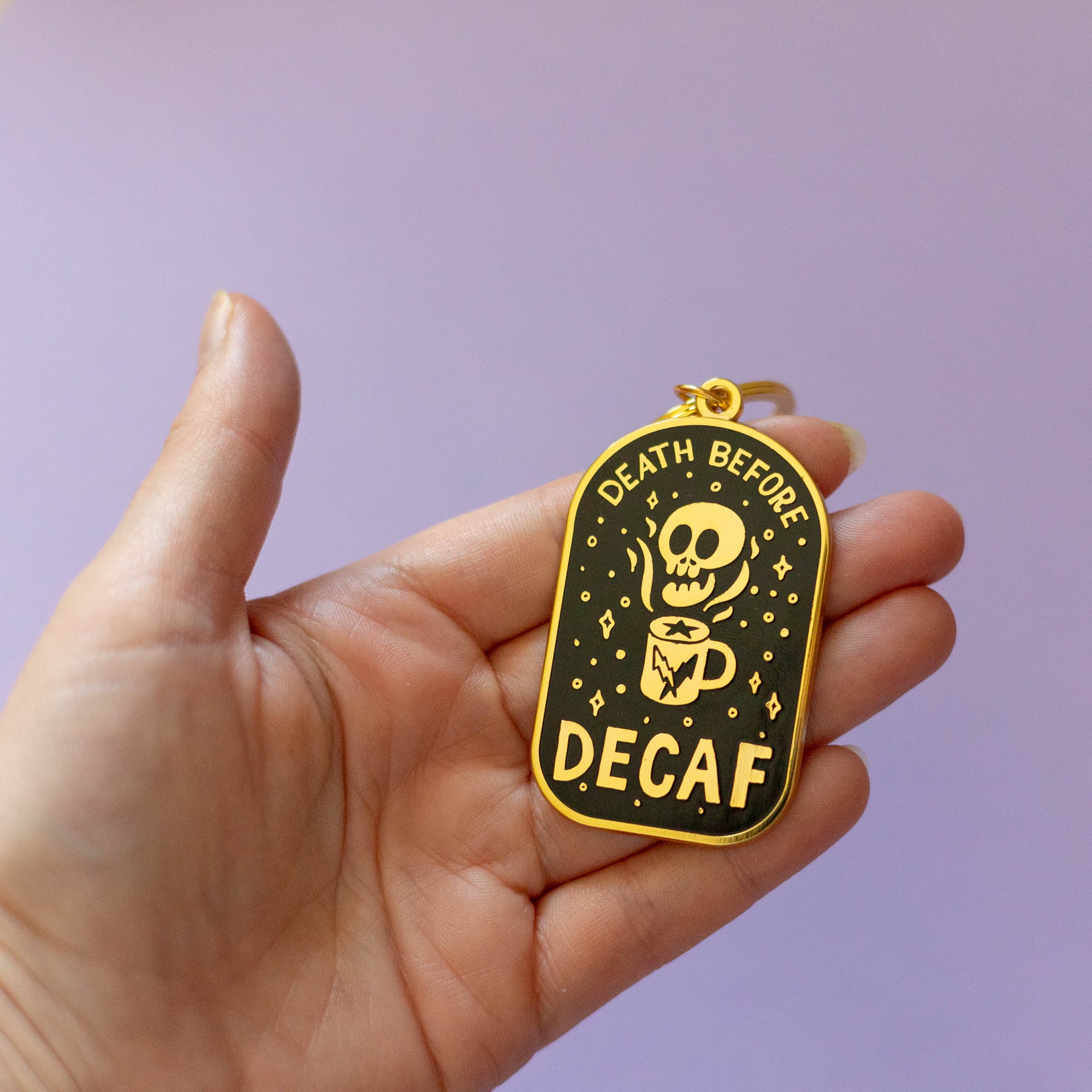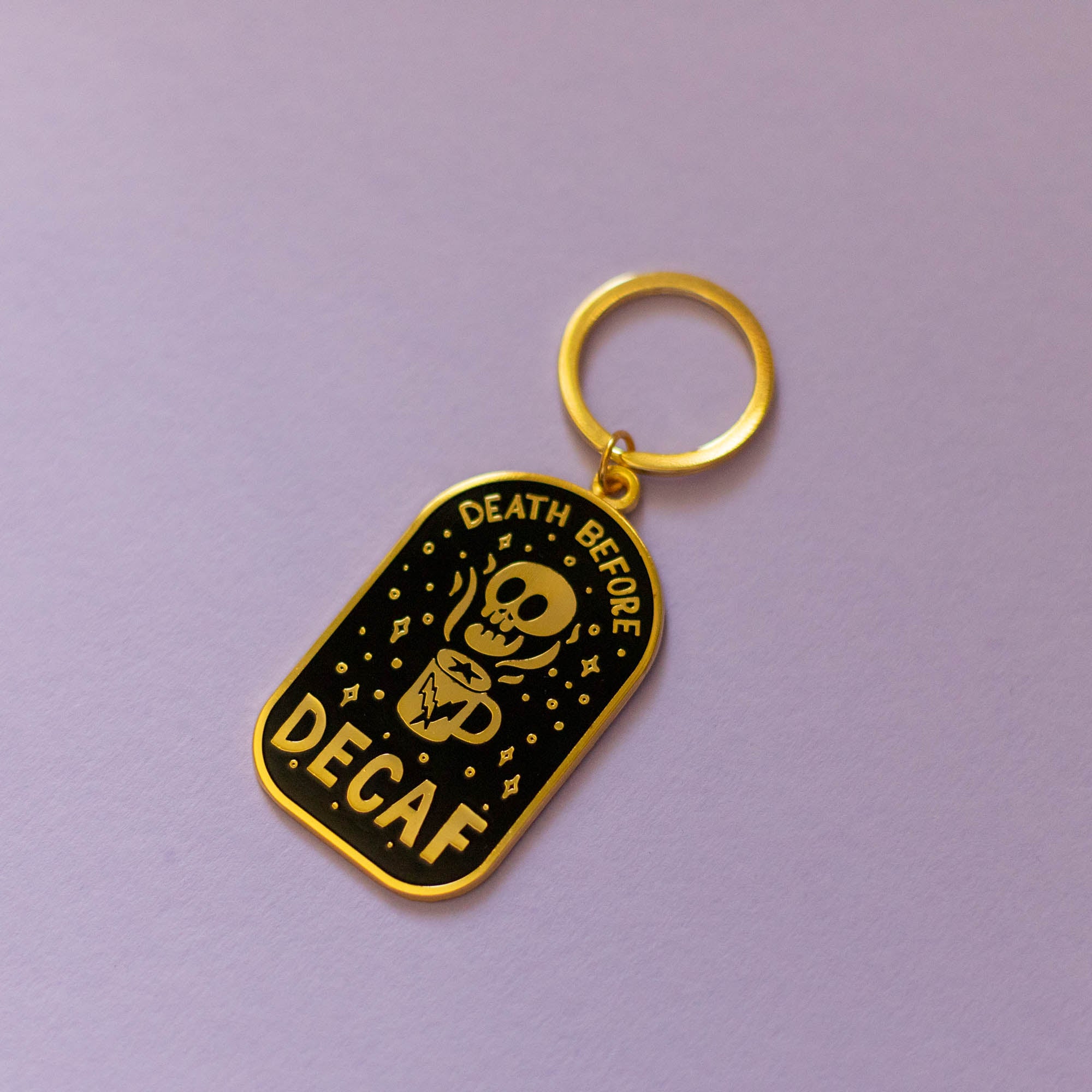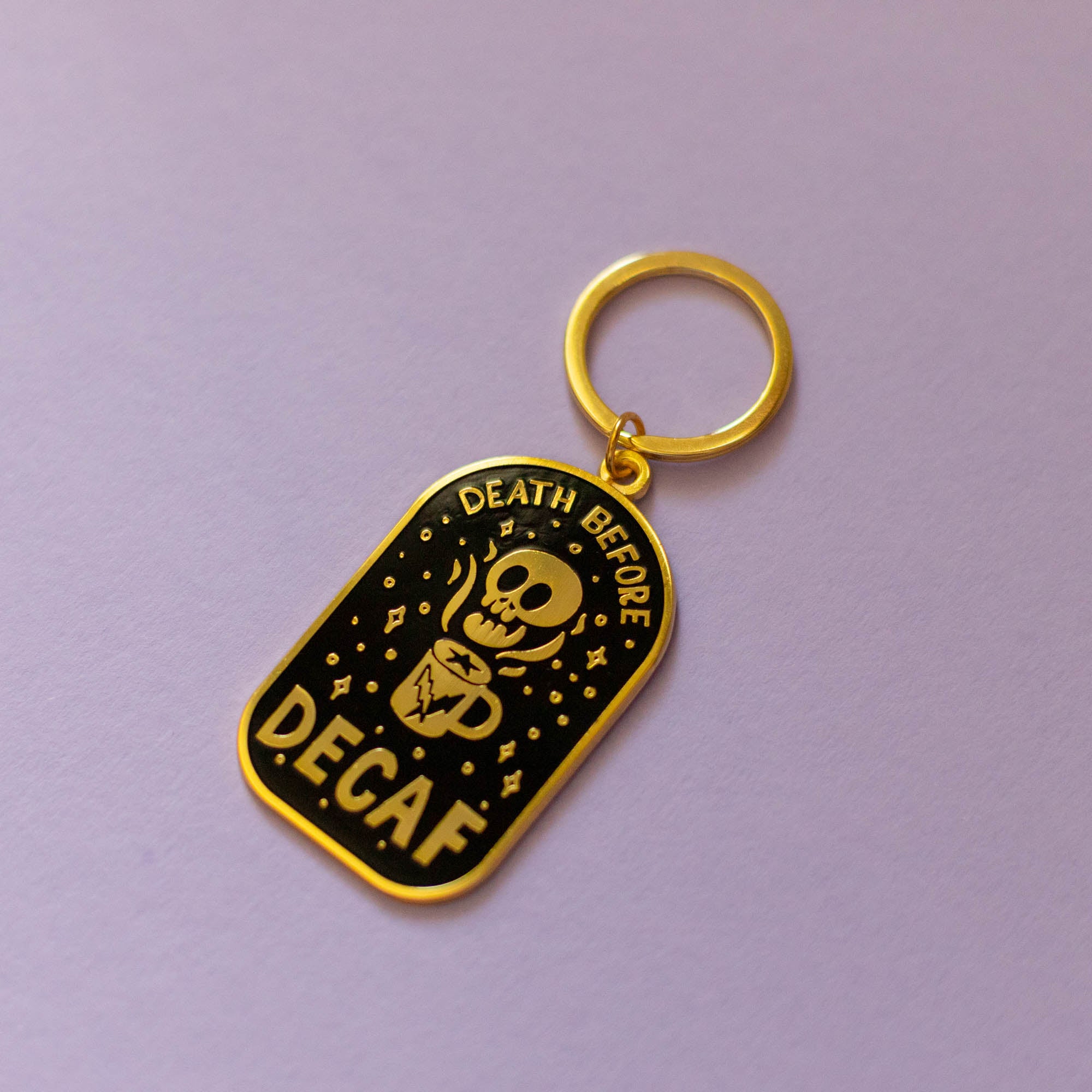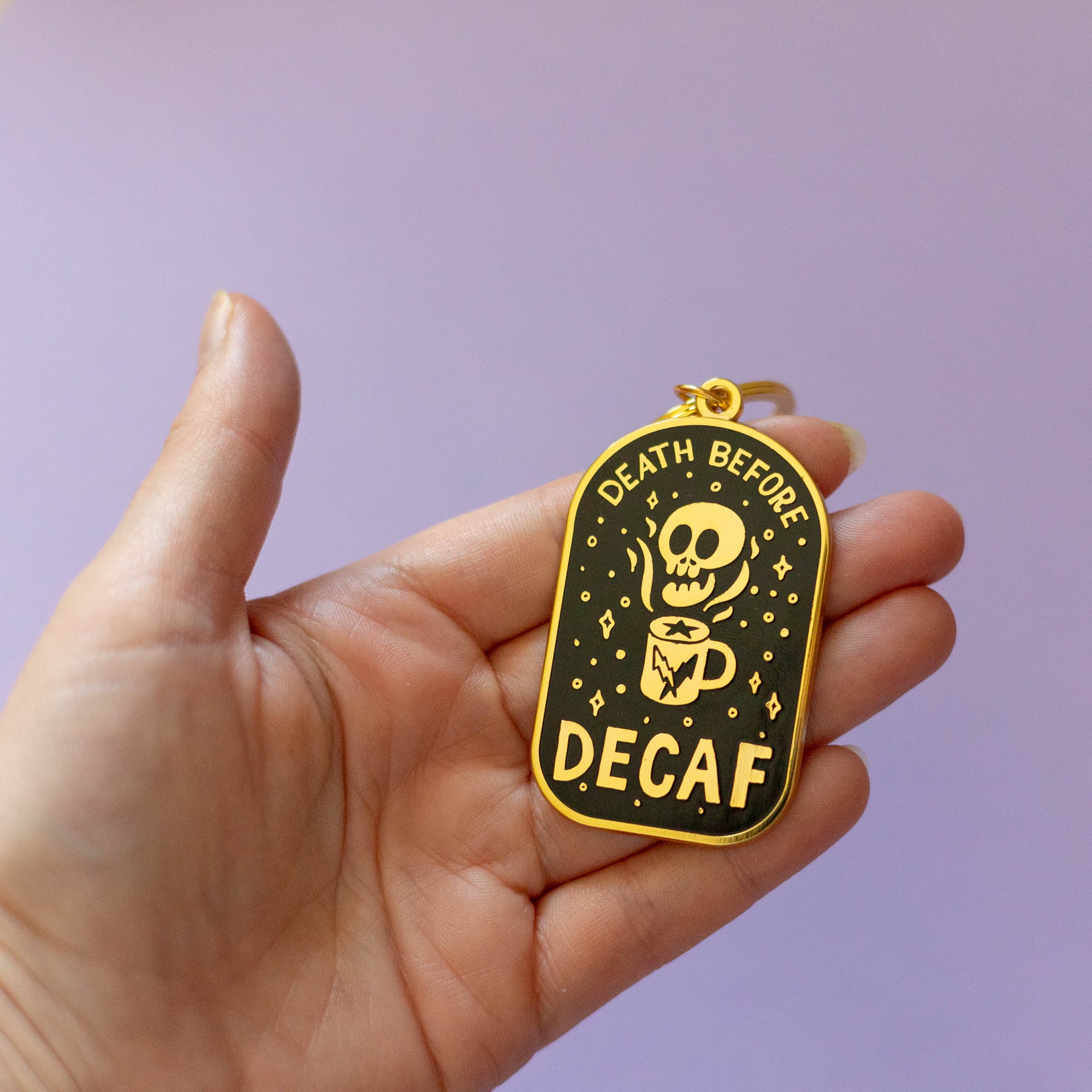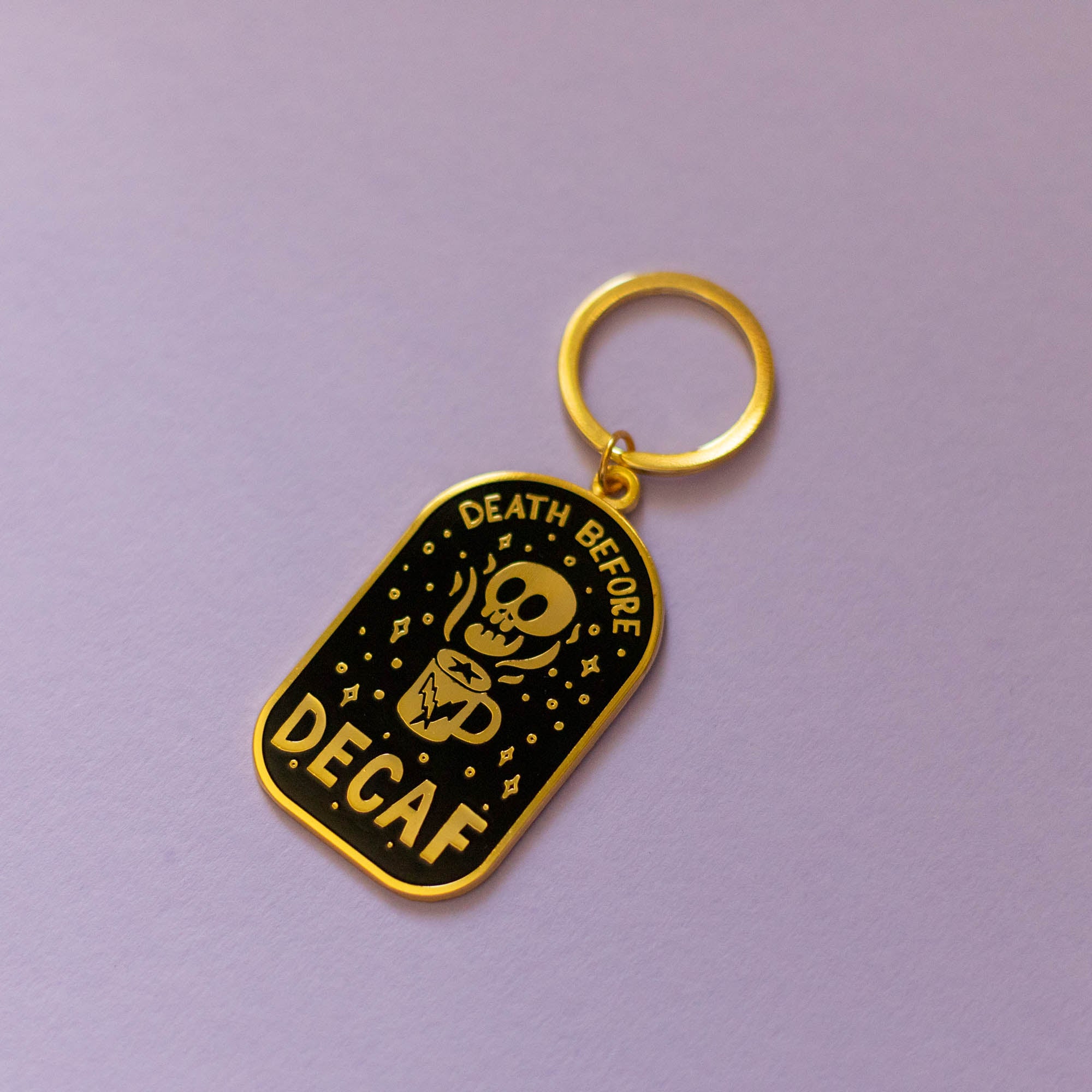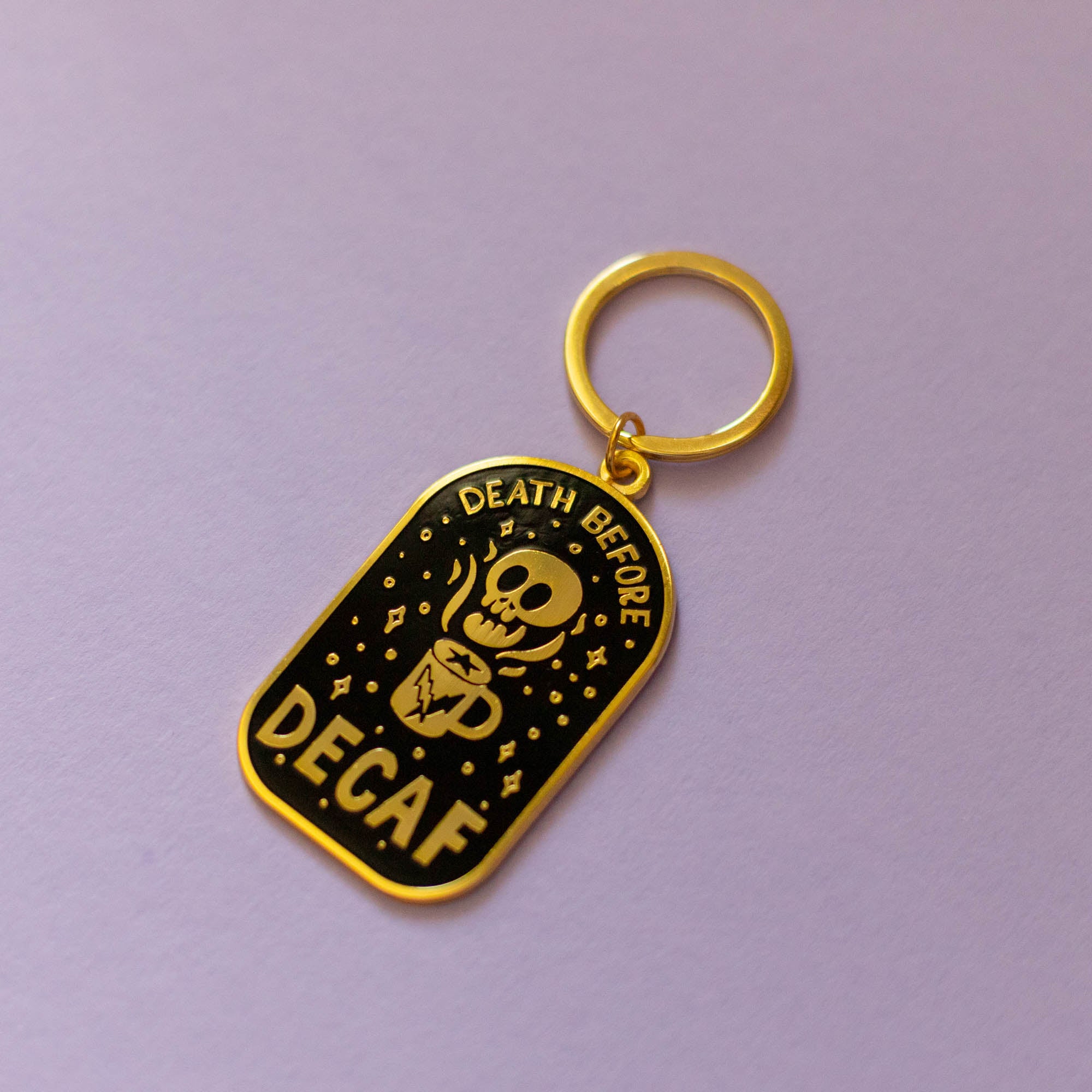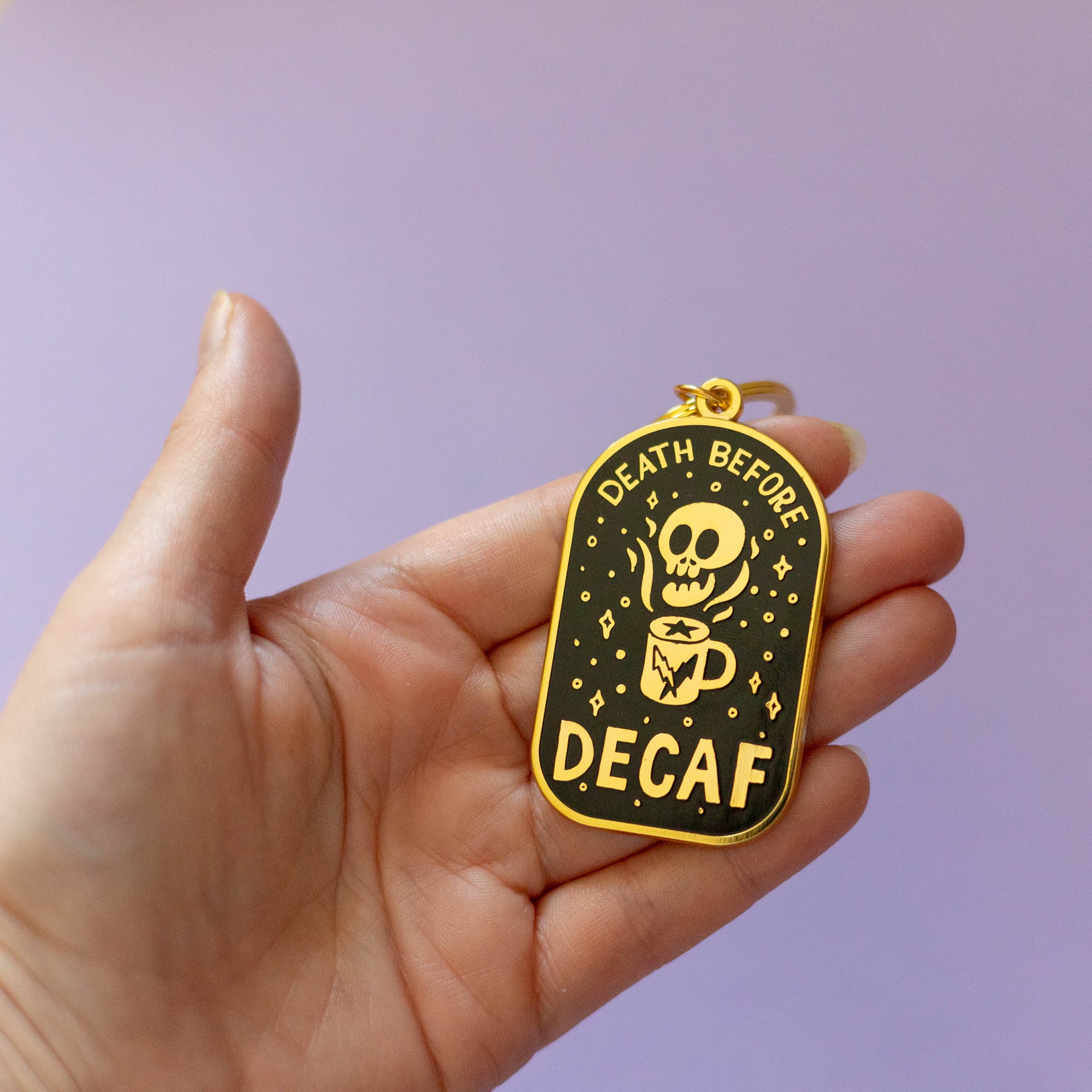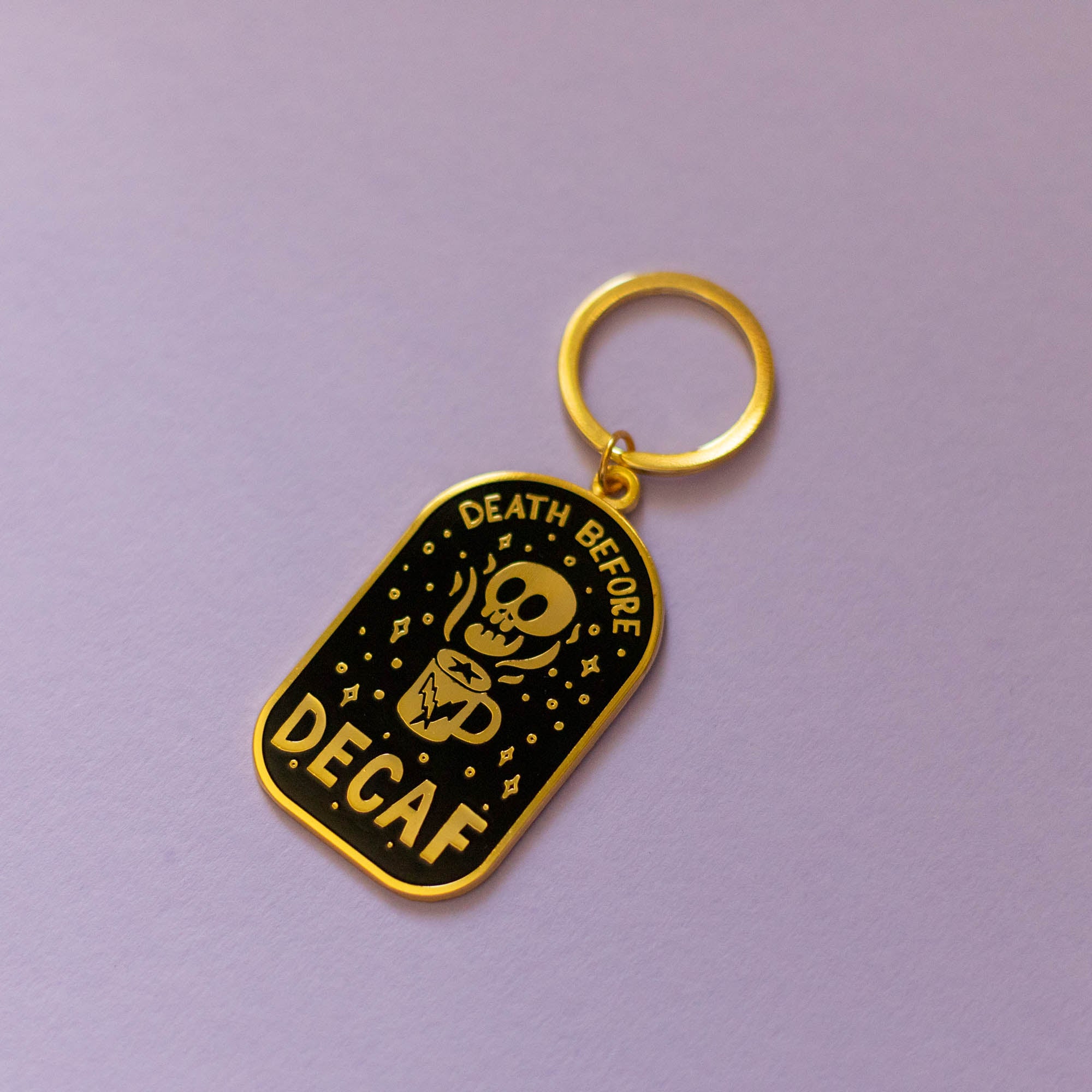 Death Before Decaf Keyring
FREE SHIPPING ON UK ORDERS OVER £15
Need a constant reminder about your caffeinated lifestyle? Look no further than this shiny gold keyring! Featuring the unmistakeable mantra 'Death Before Decaf', it'll make sure you're never tempted to forsake the caffeine. Stay alert, stay alive! ☕
A luxuriously shiny, gold metal and black enamel "Death Before Decaf" keyring, the perfect gift for any coffee lover. 
Made with gold coloured metal and black enamel, this key chain measures 6cm X 3.8cm in diameter and features a high-quality gold plated keyring attachment.
Coflosophy
Love this, a sentiment to live by and a keyring as in case you needed reminding! Love FI's stuff, gorgeous, covetable and expertly made creations - this is a fine example, and I bought two!
Fab gift, we love them!
I bought one of these for myself and one for my husband as an anniversary present, and we both love them. Perfect for coffee lovers!