FREE UK DELIVERY ON ORDERS OVER £20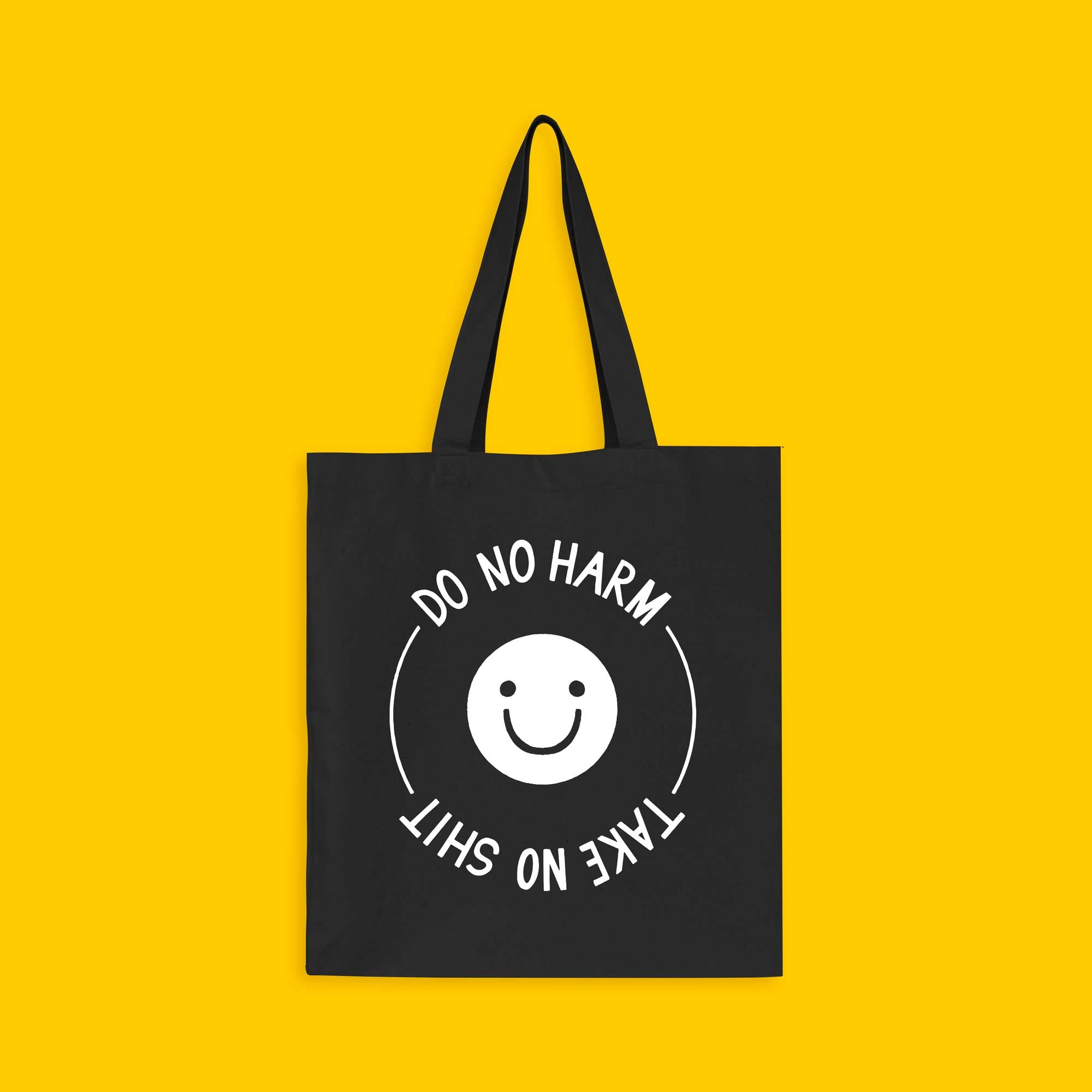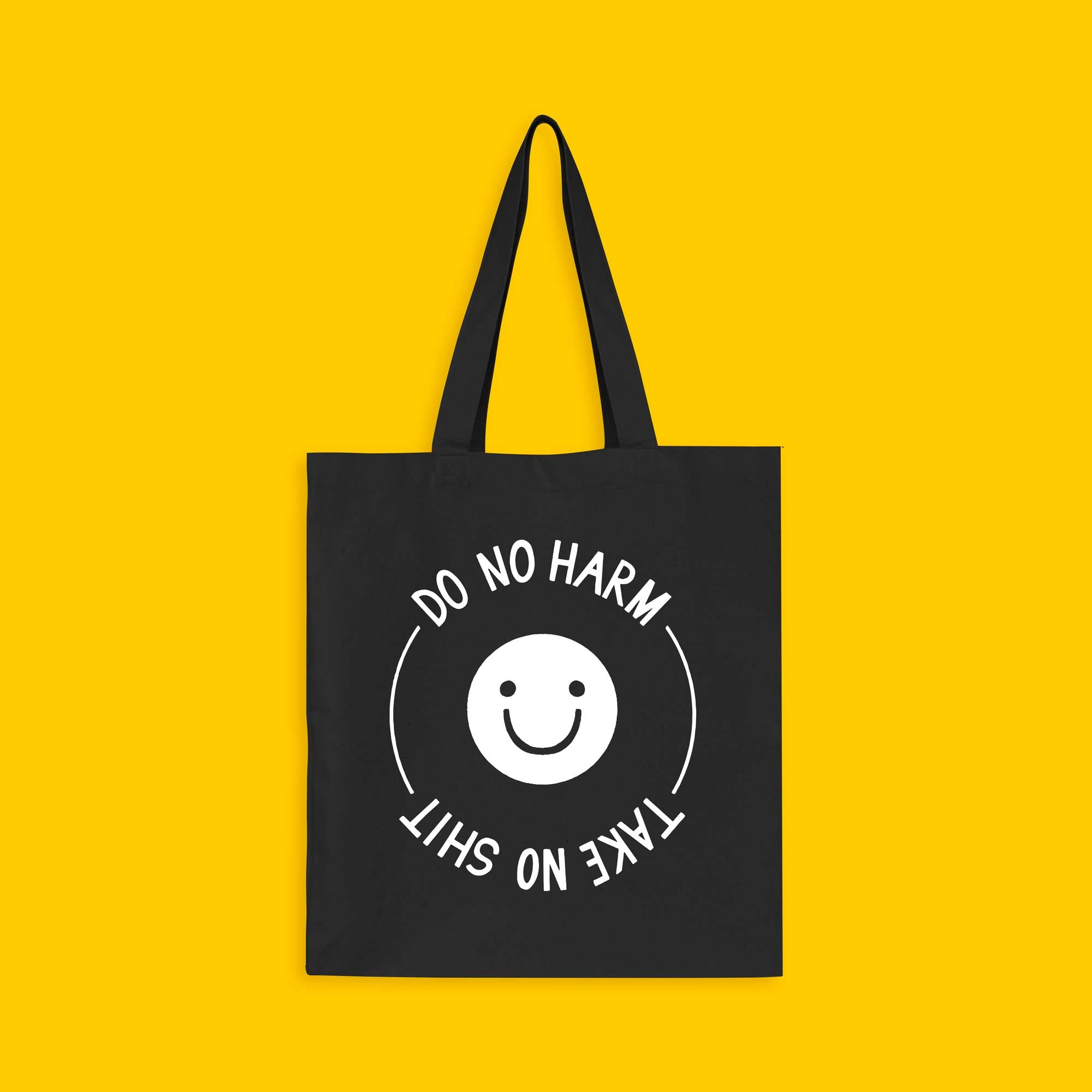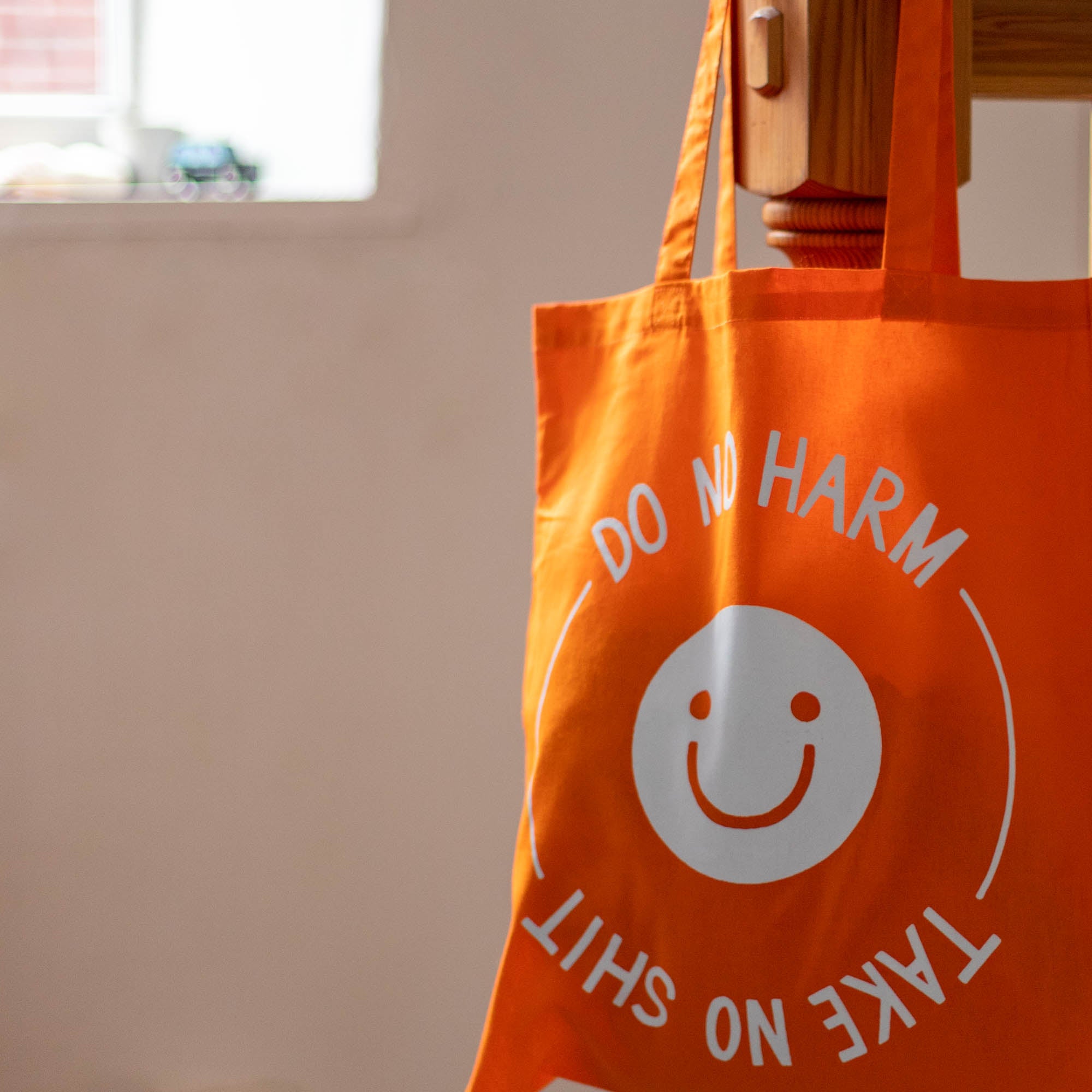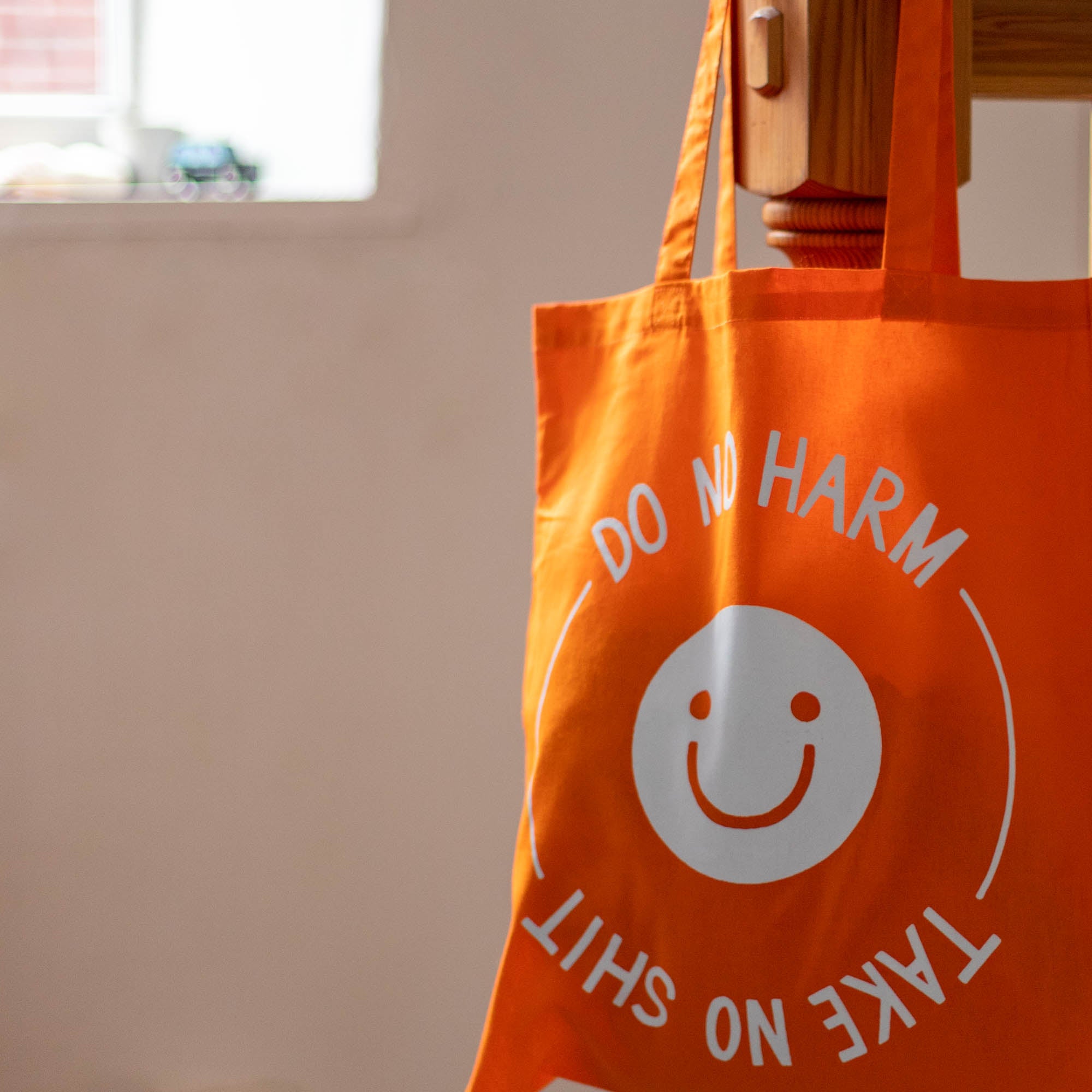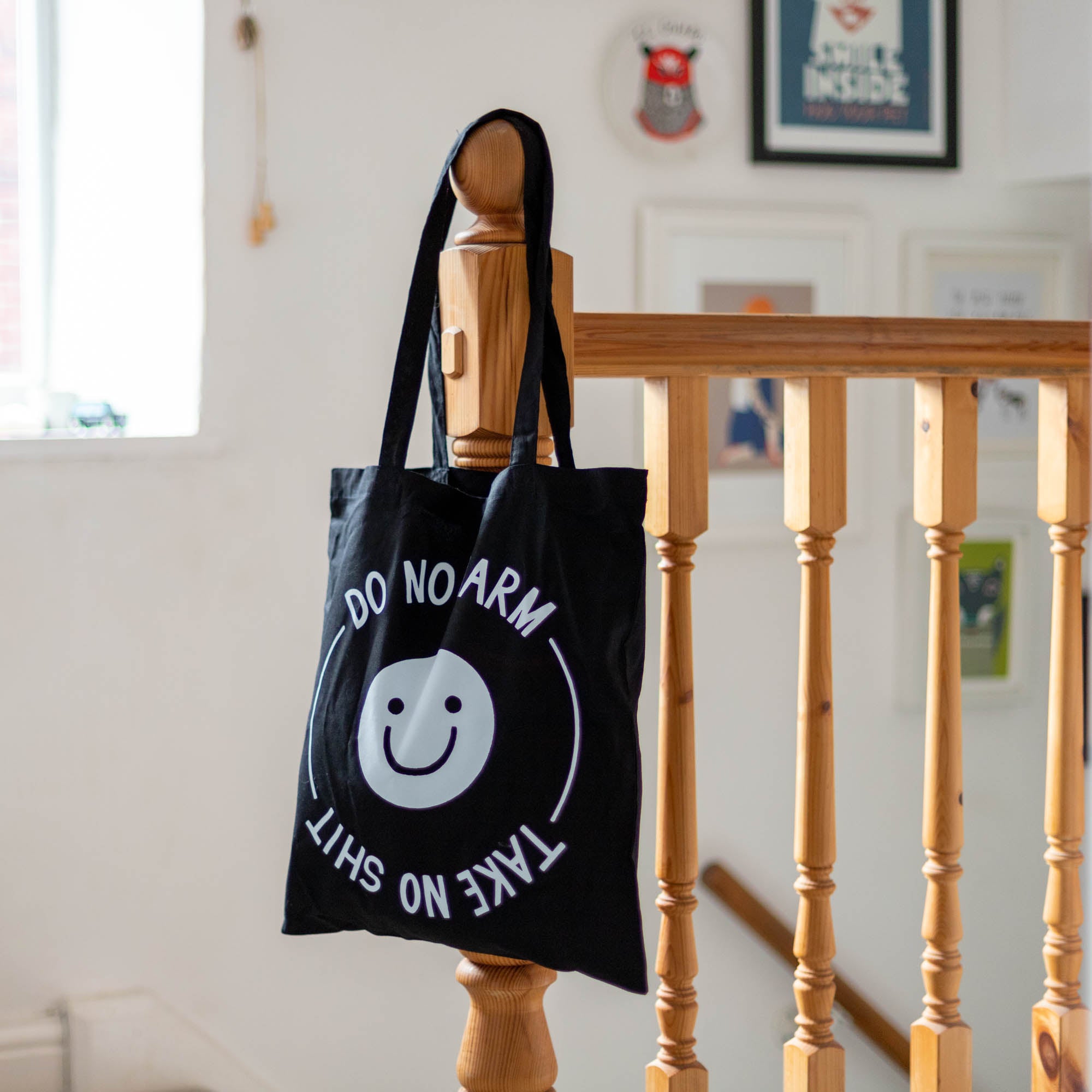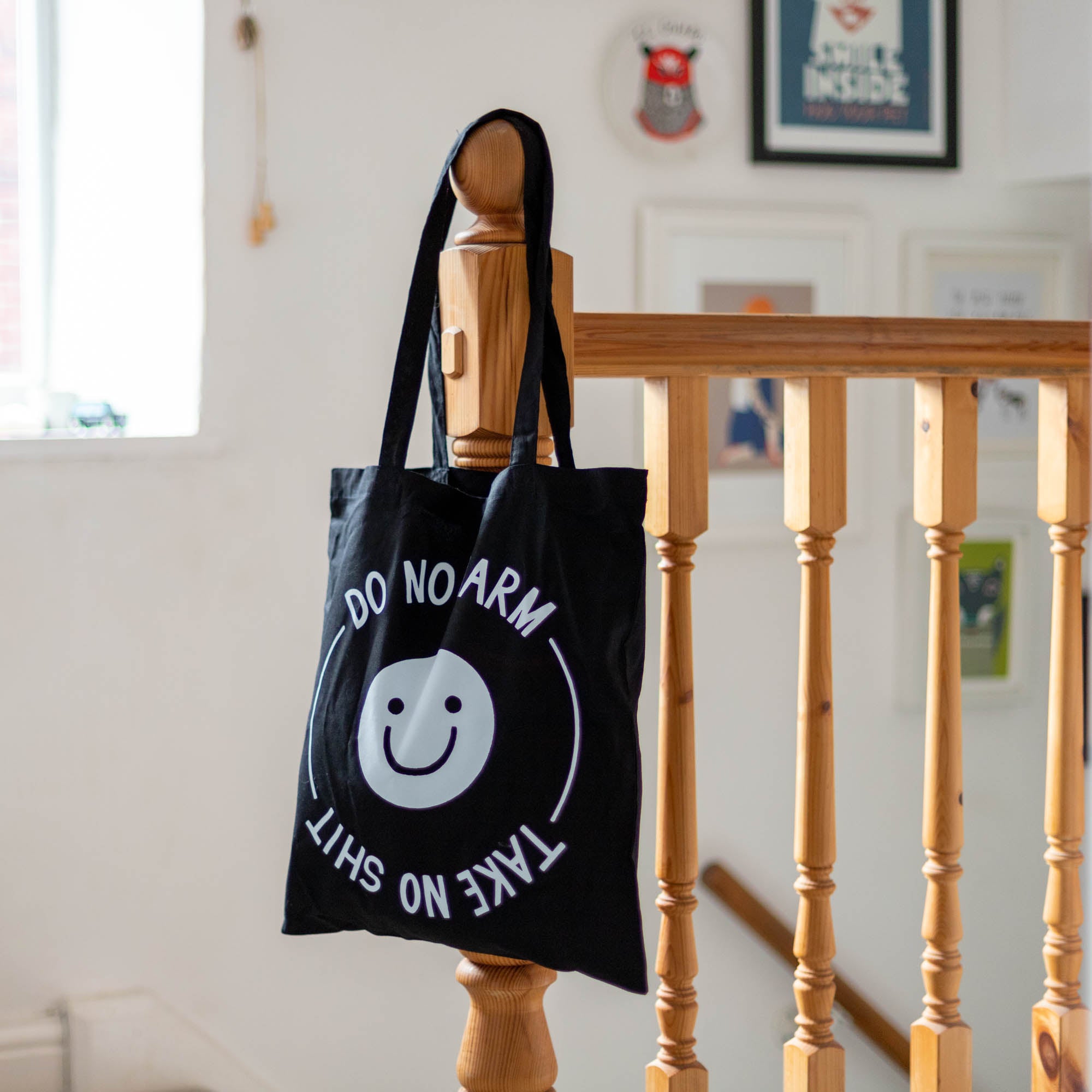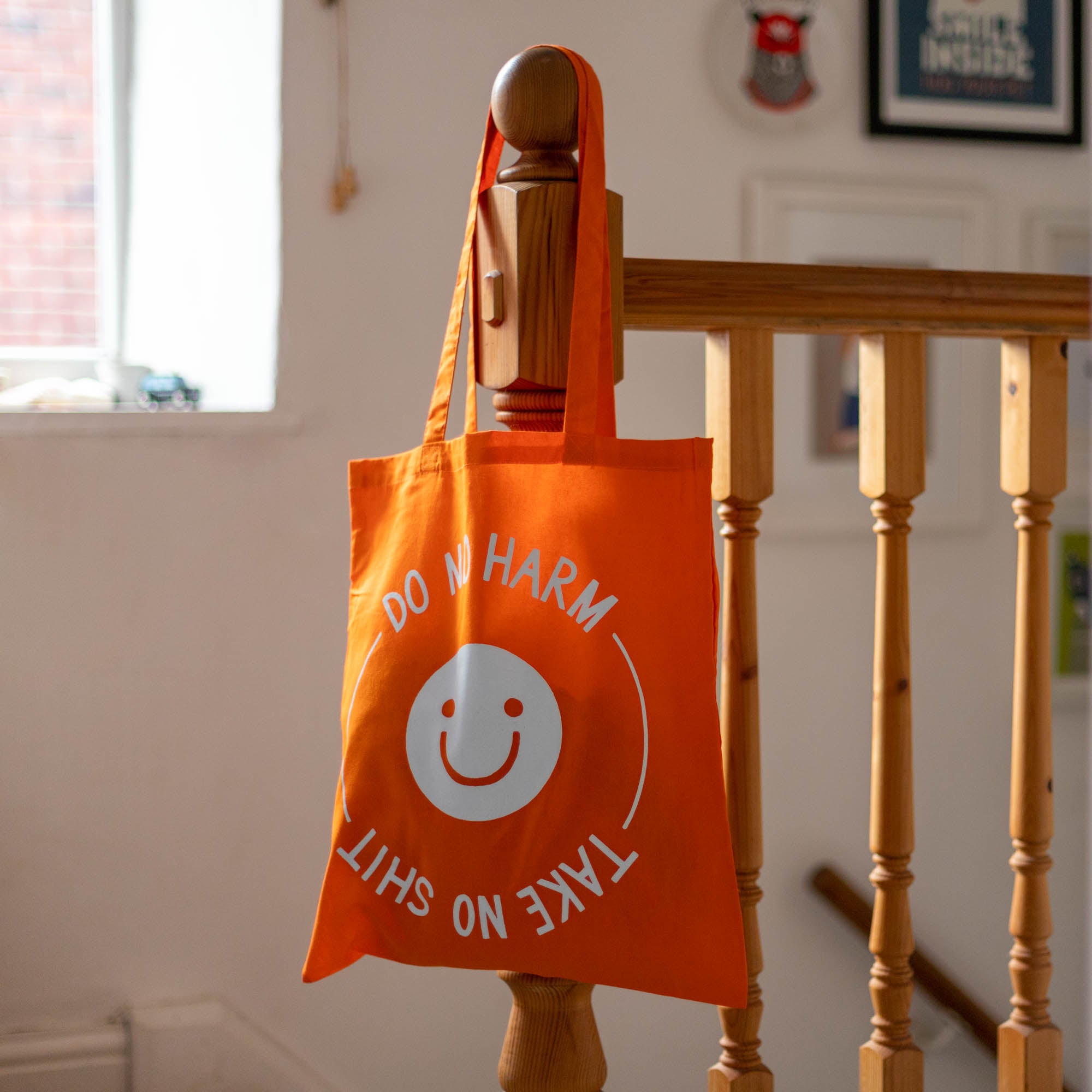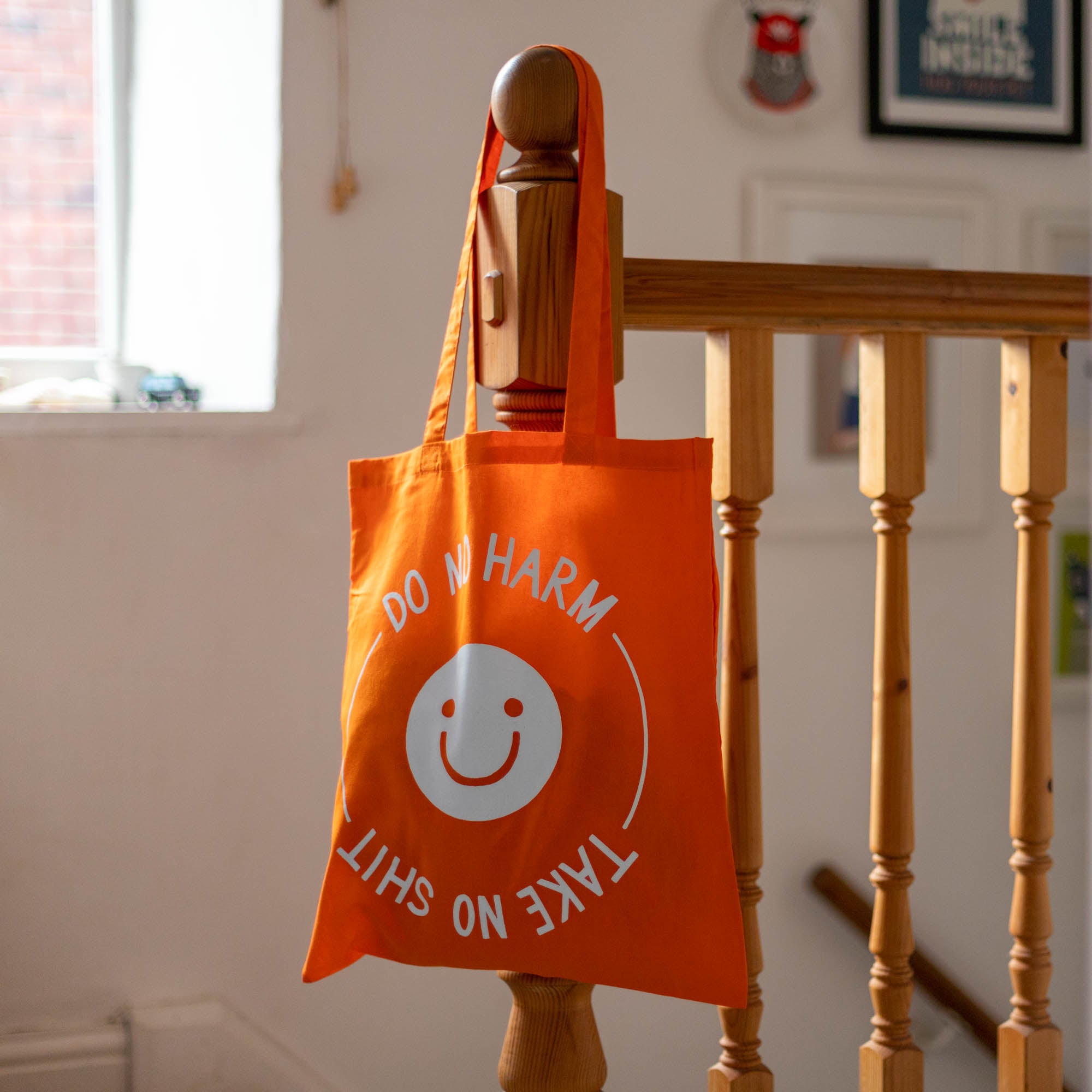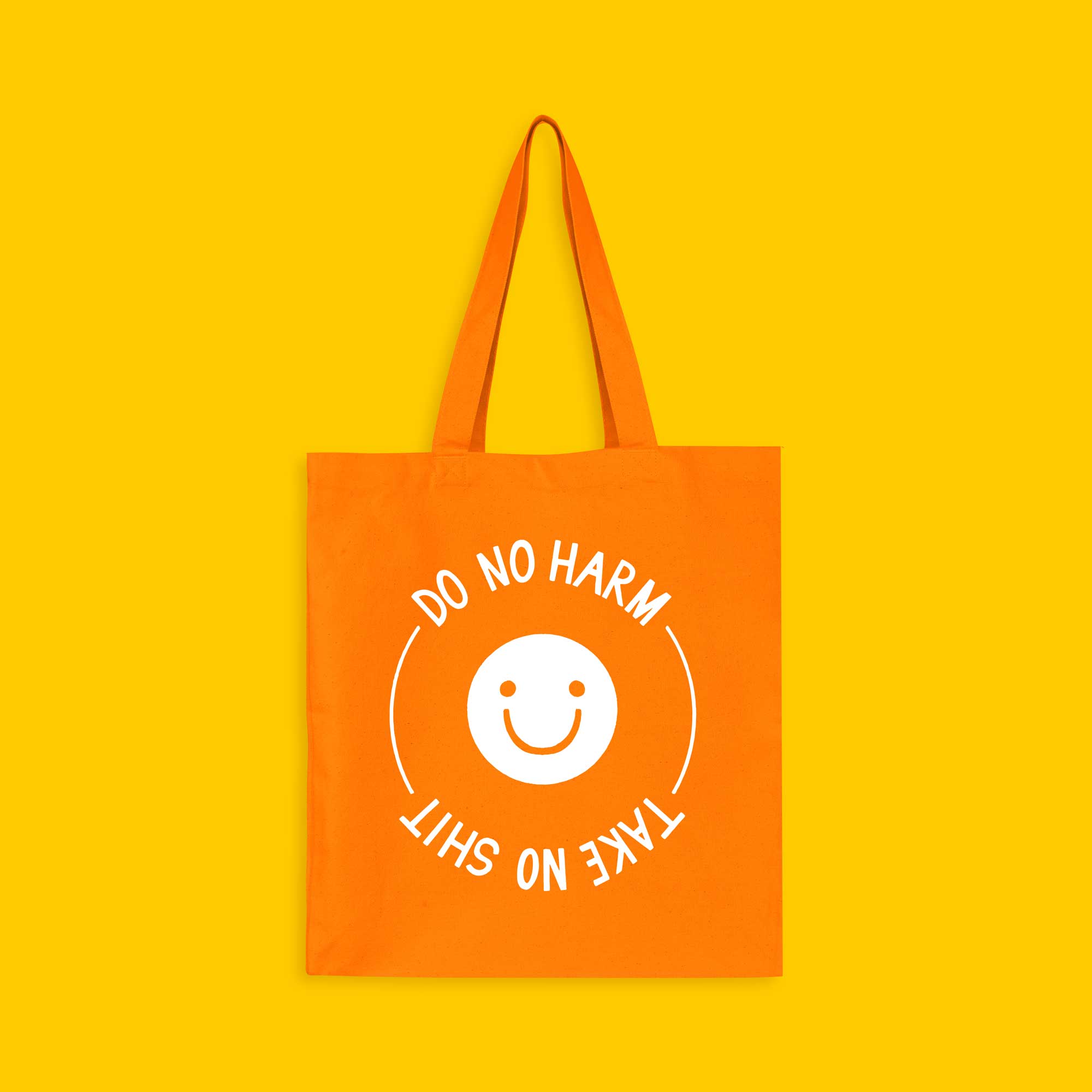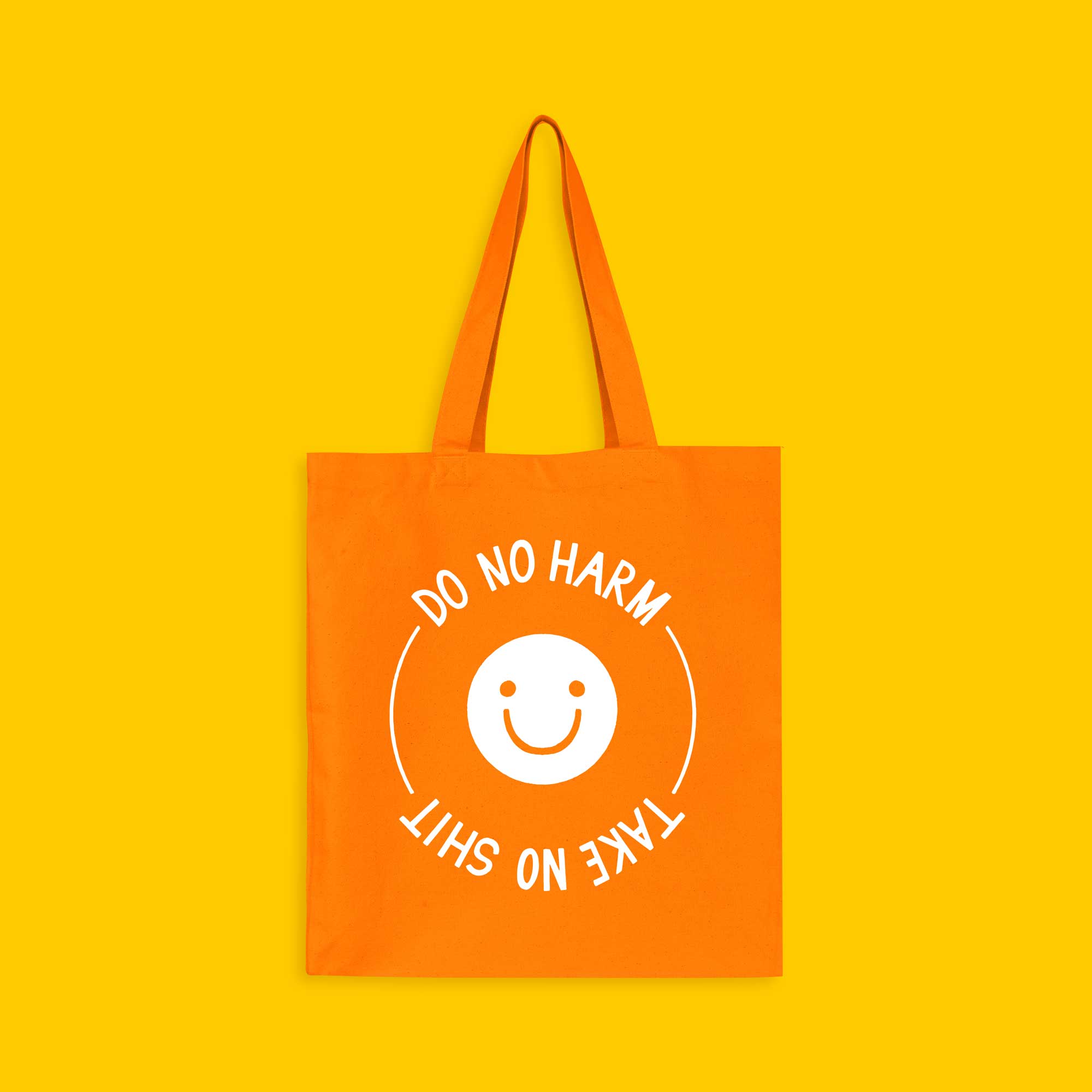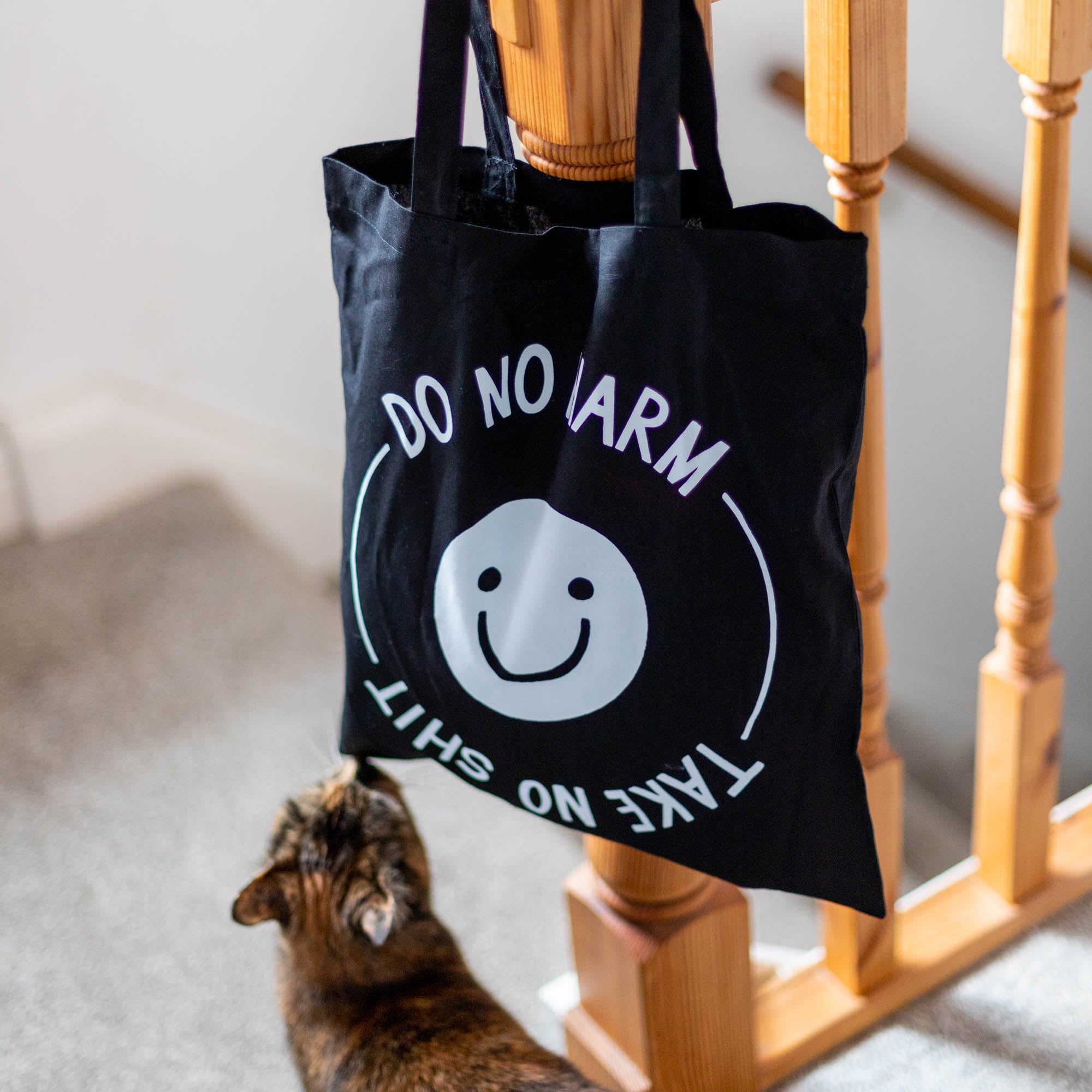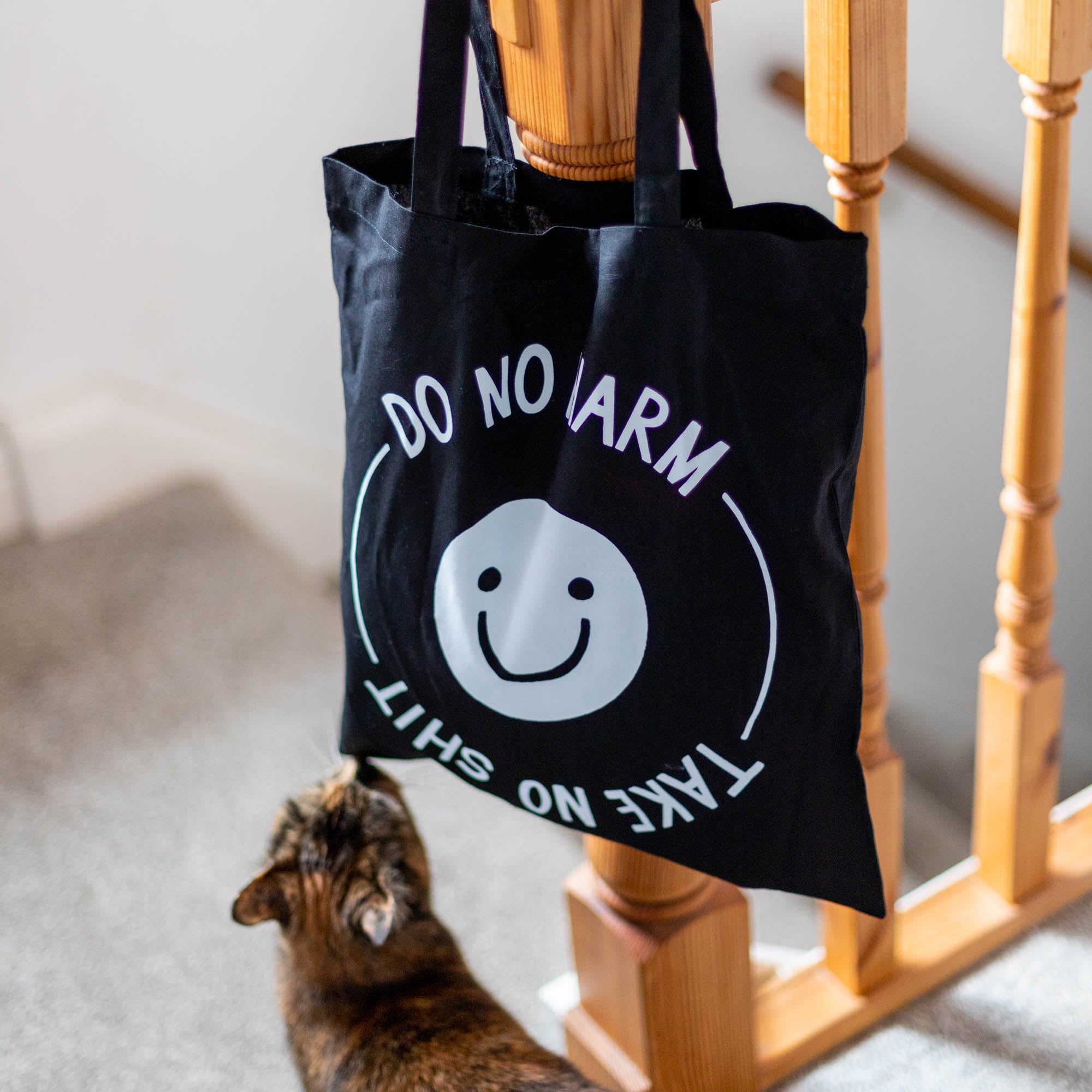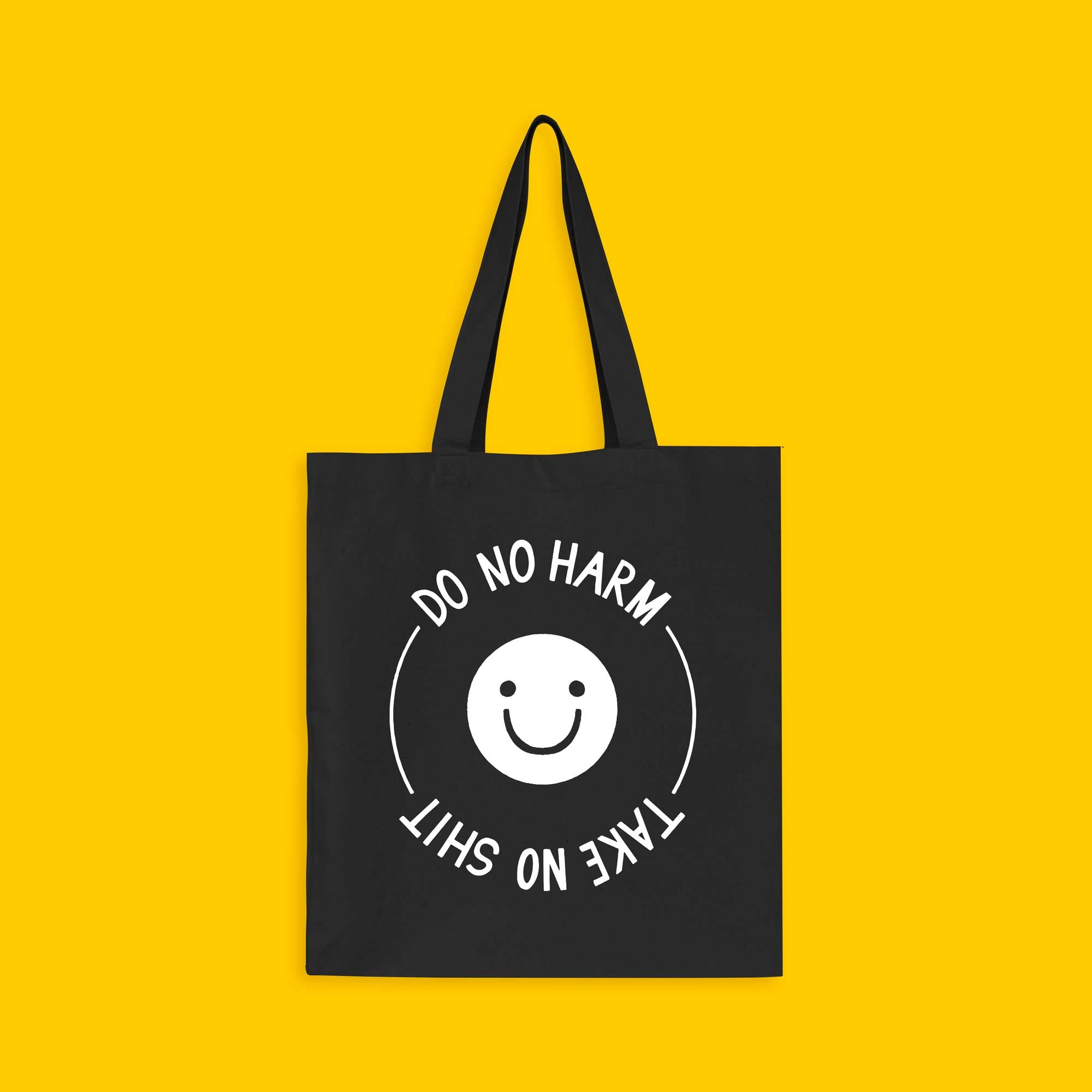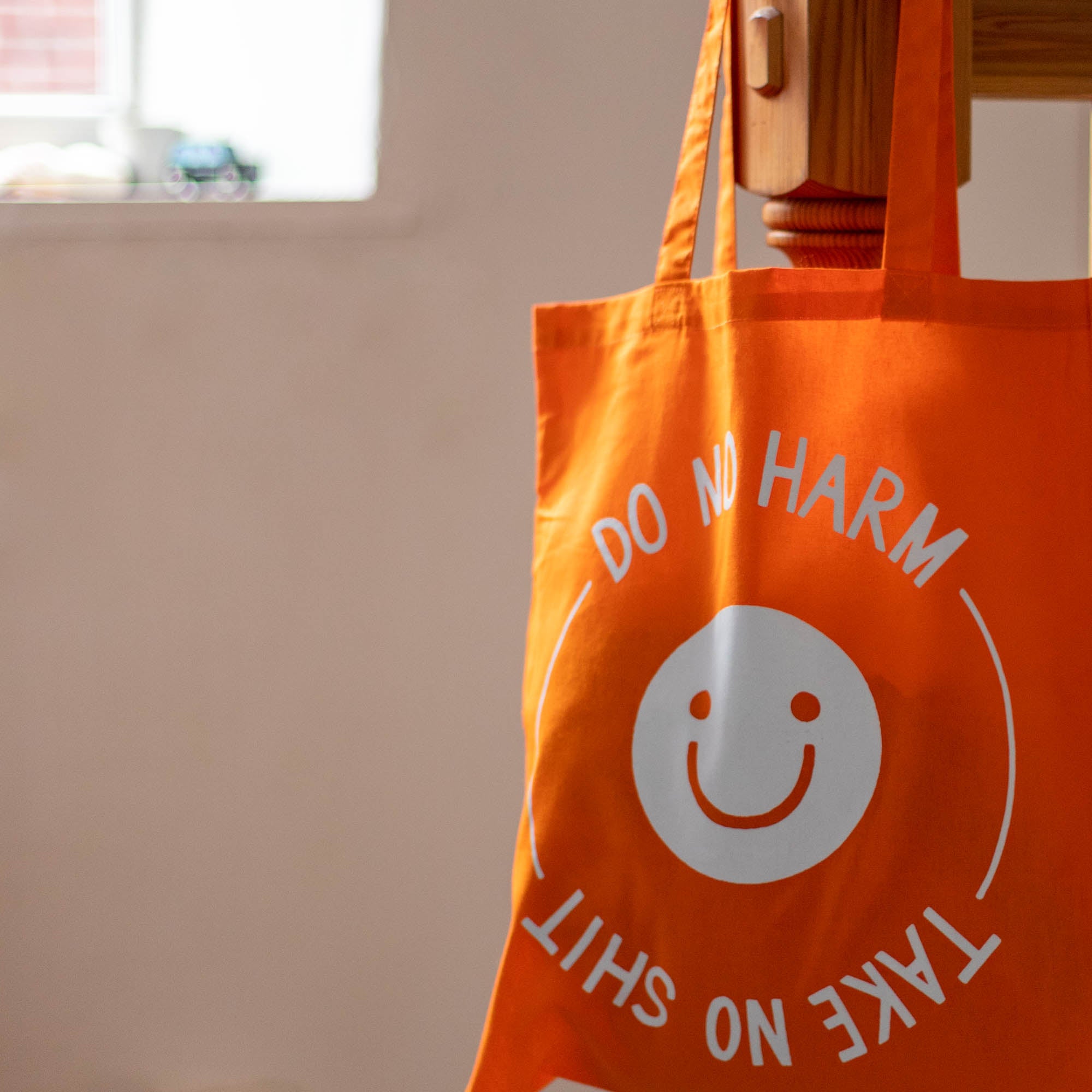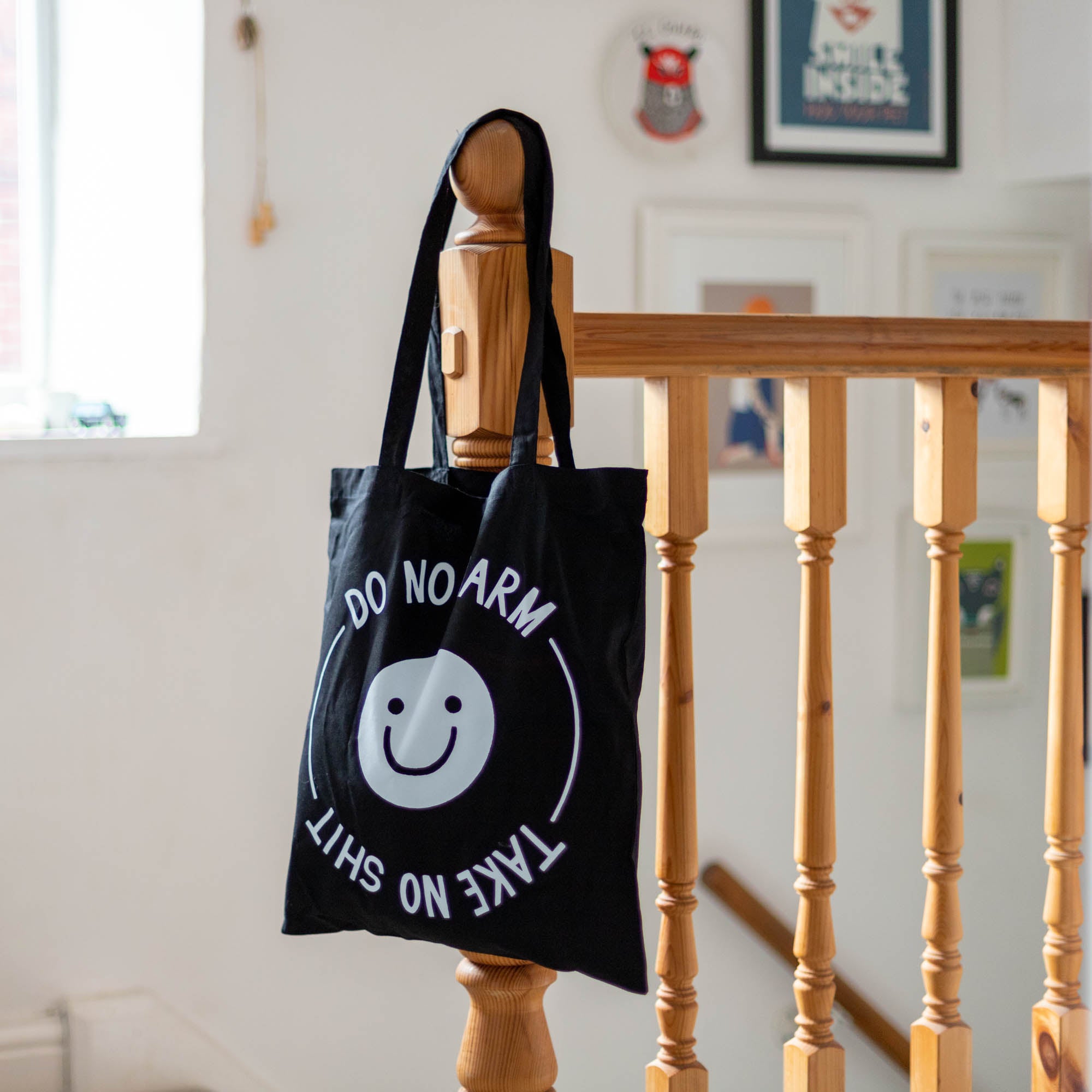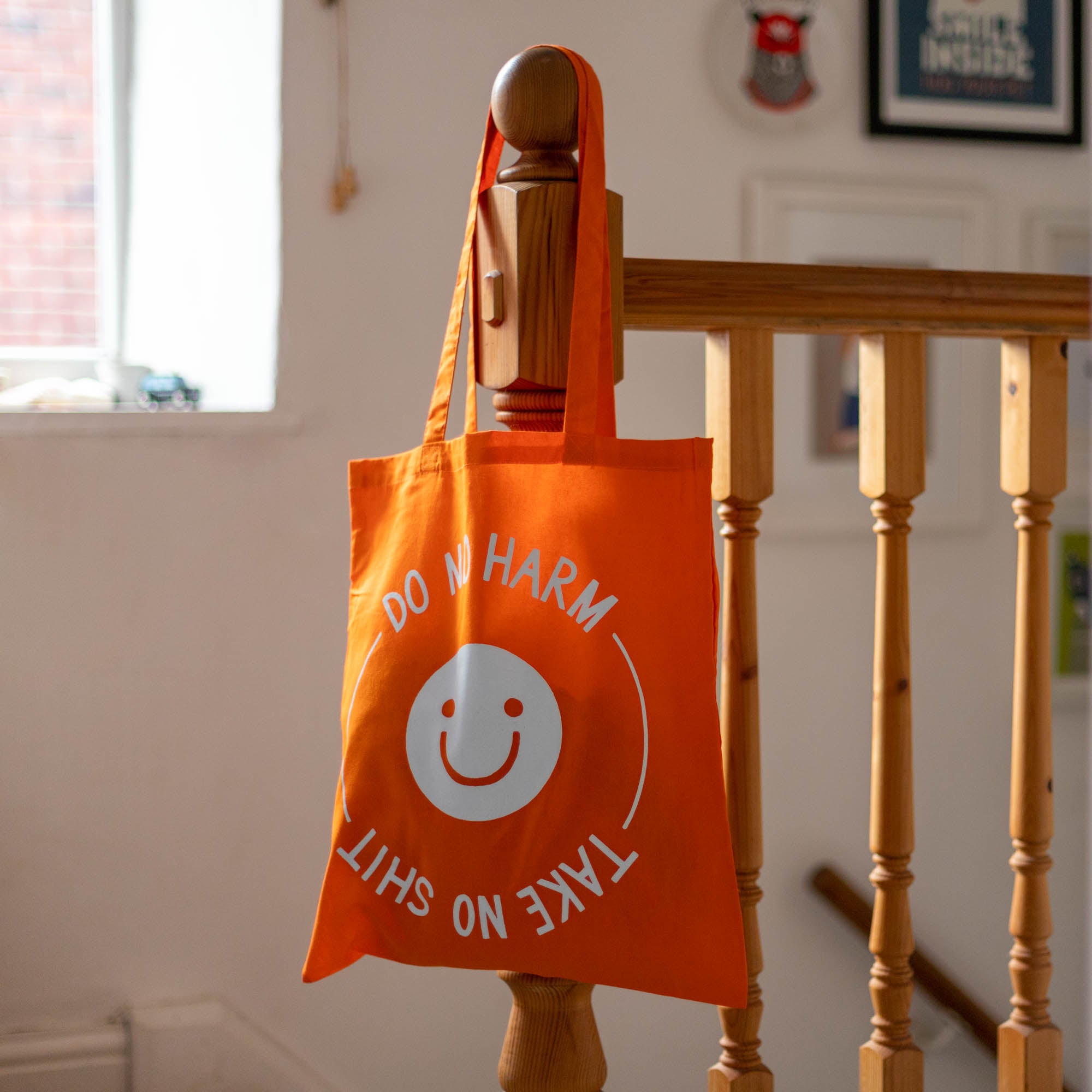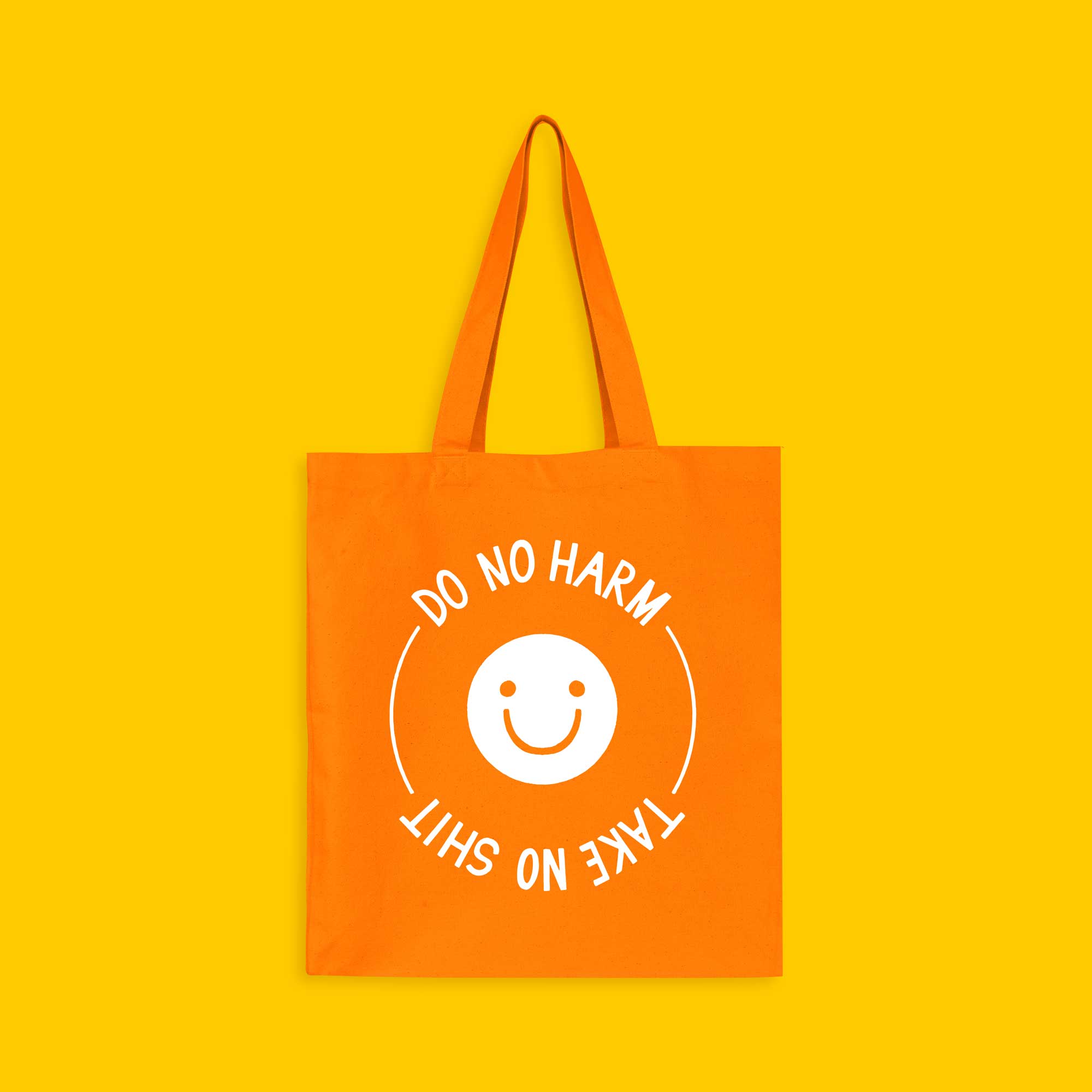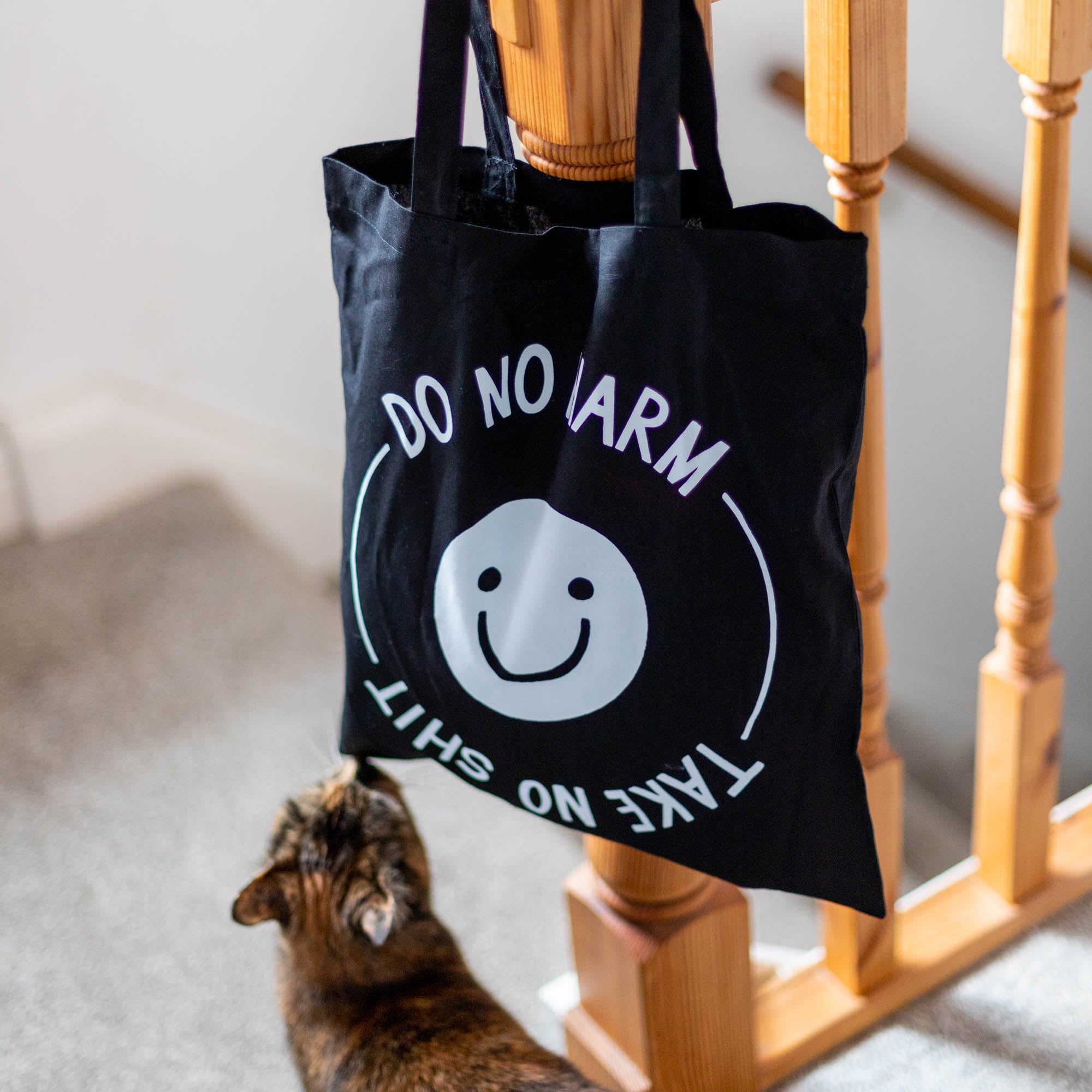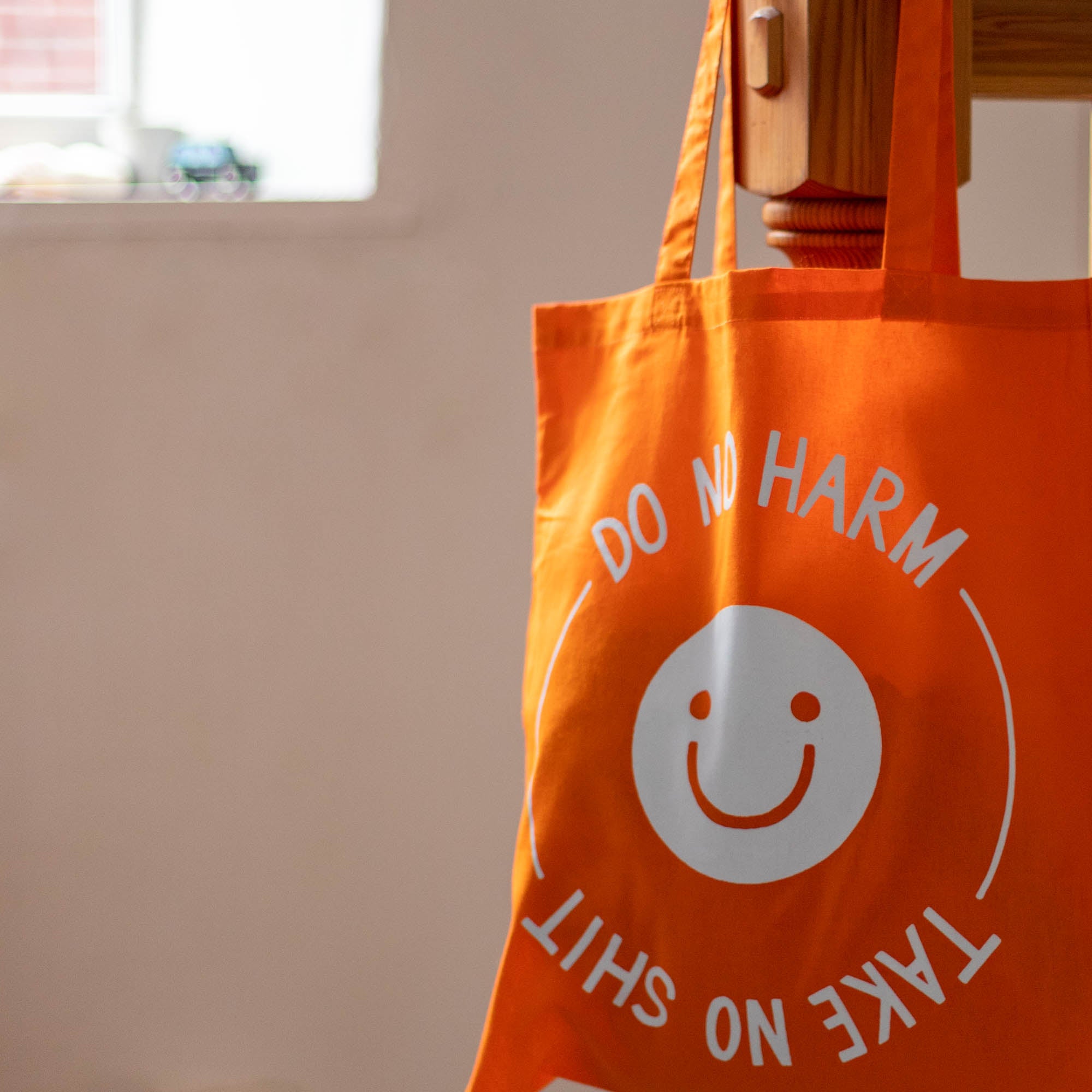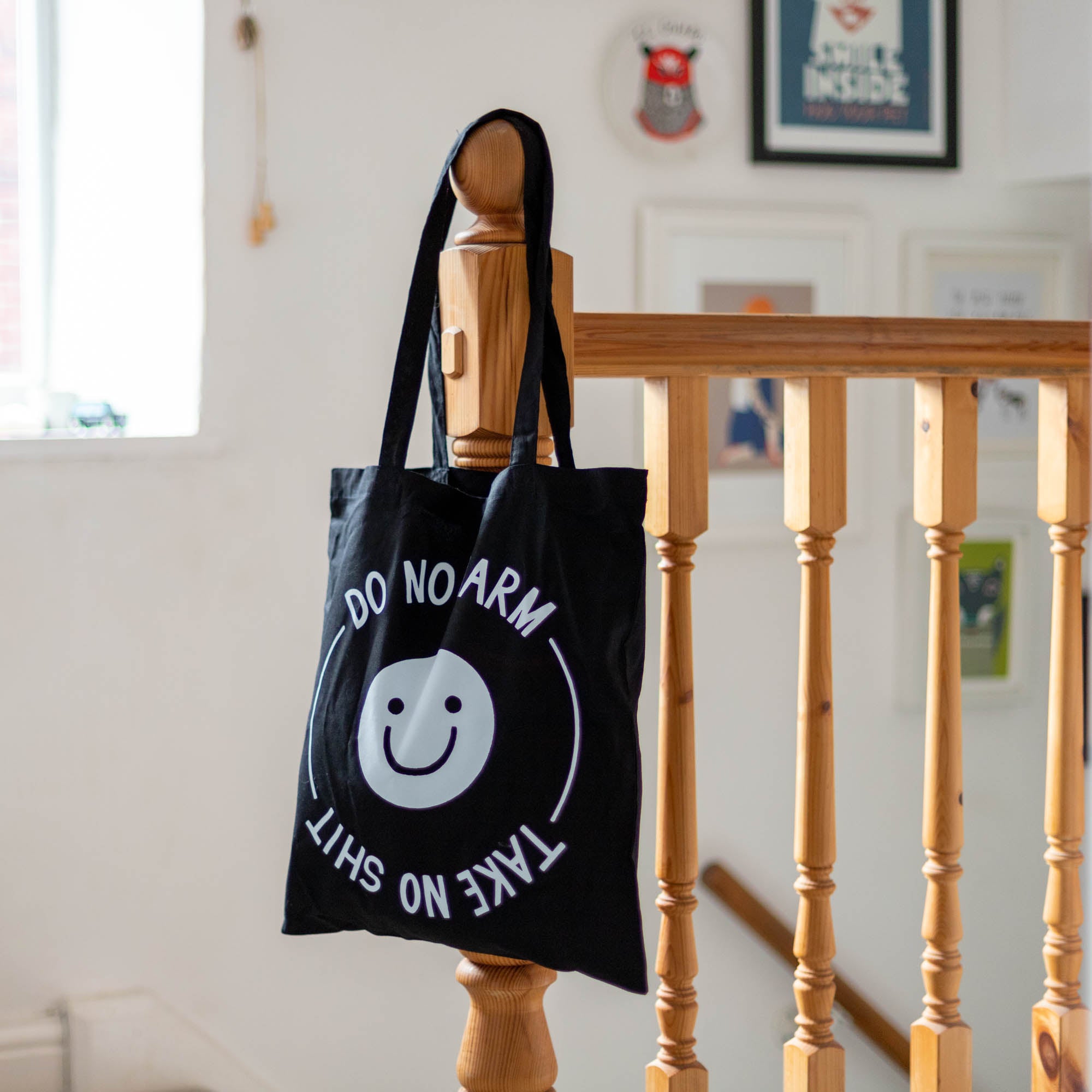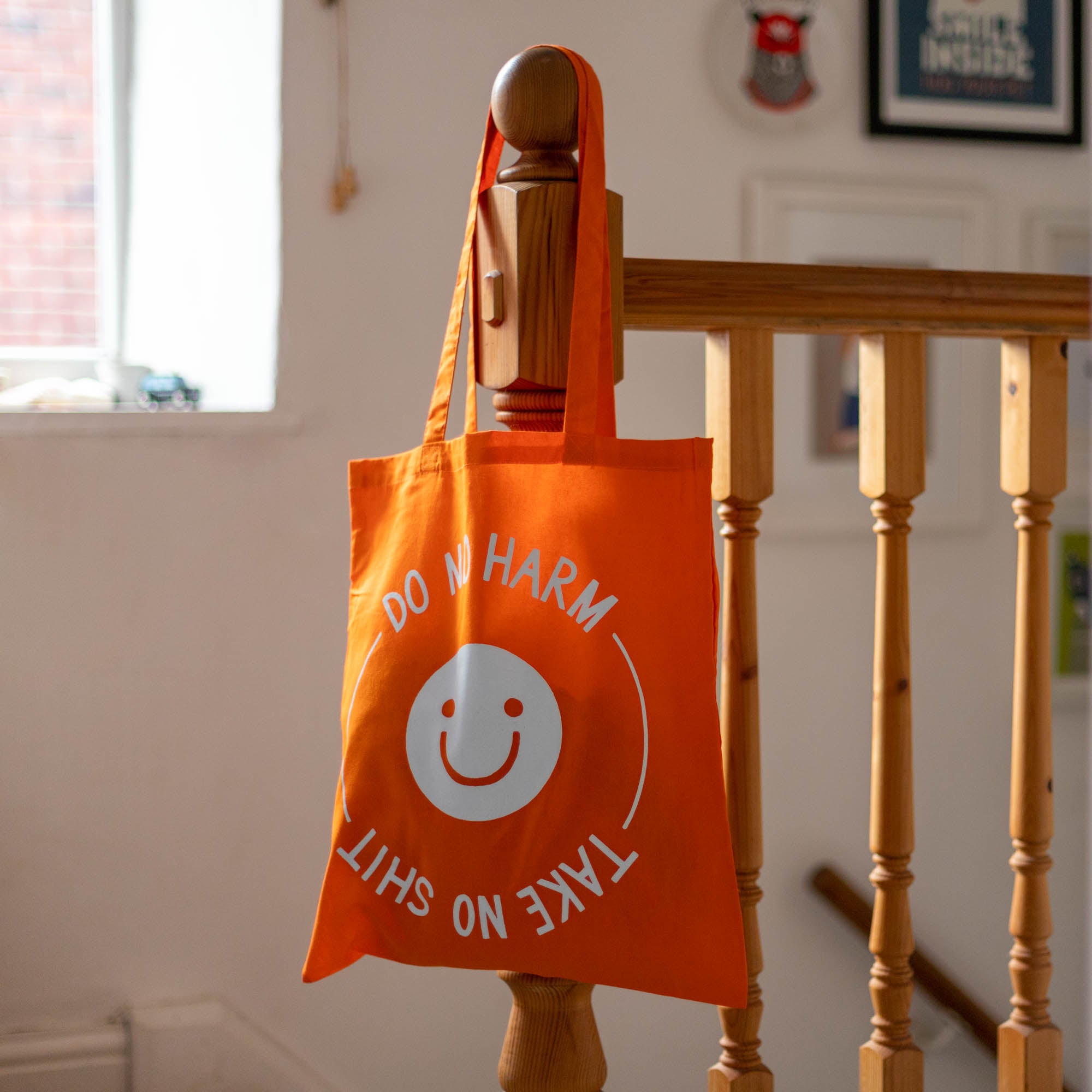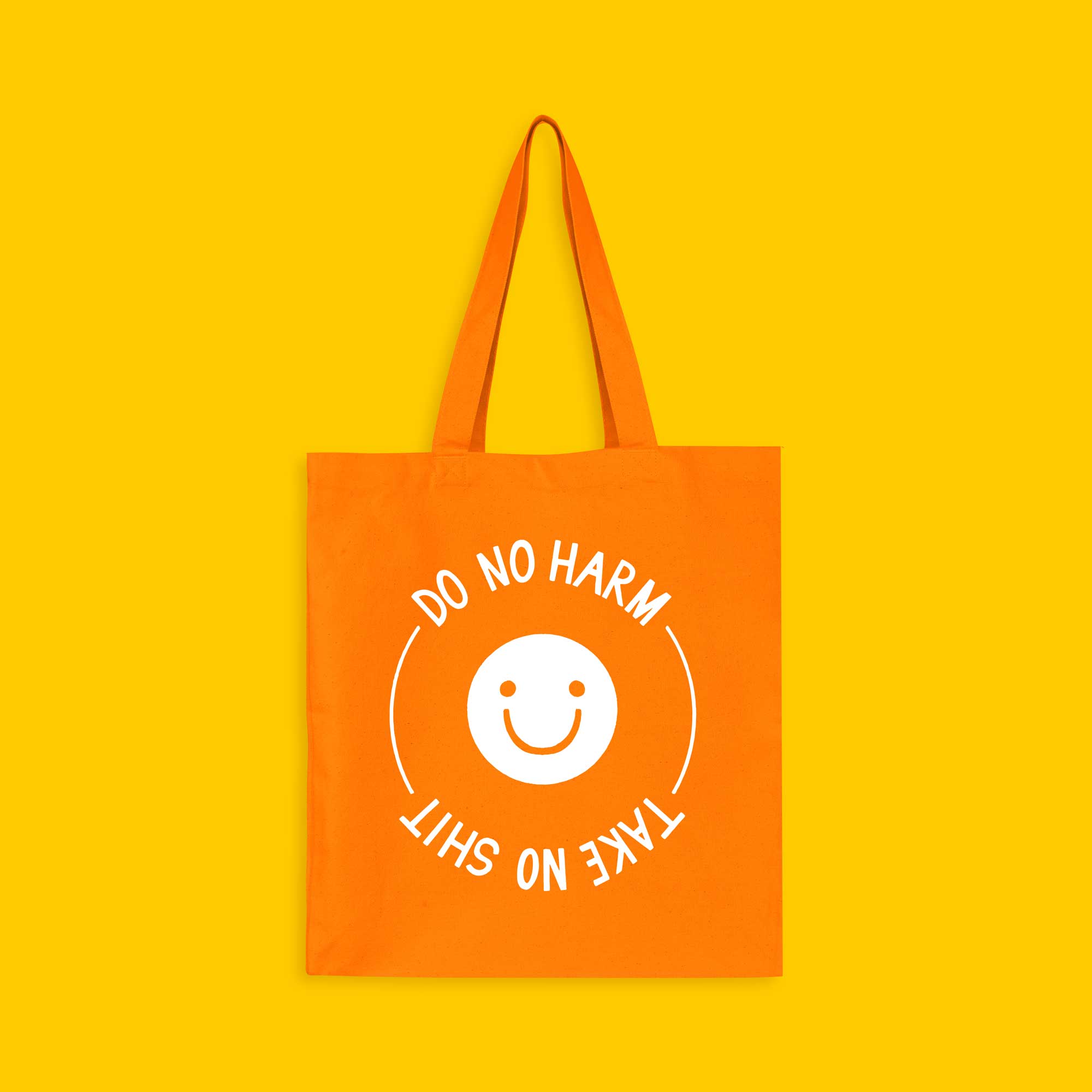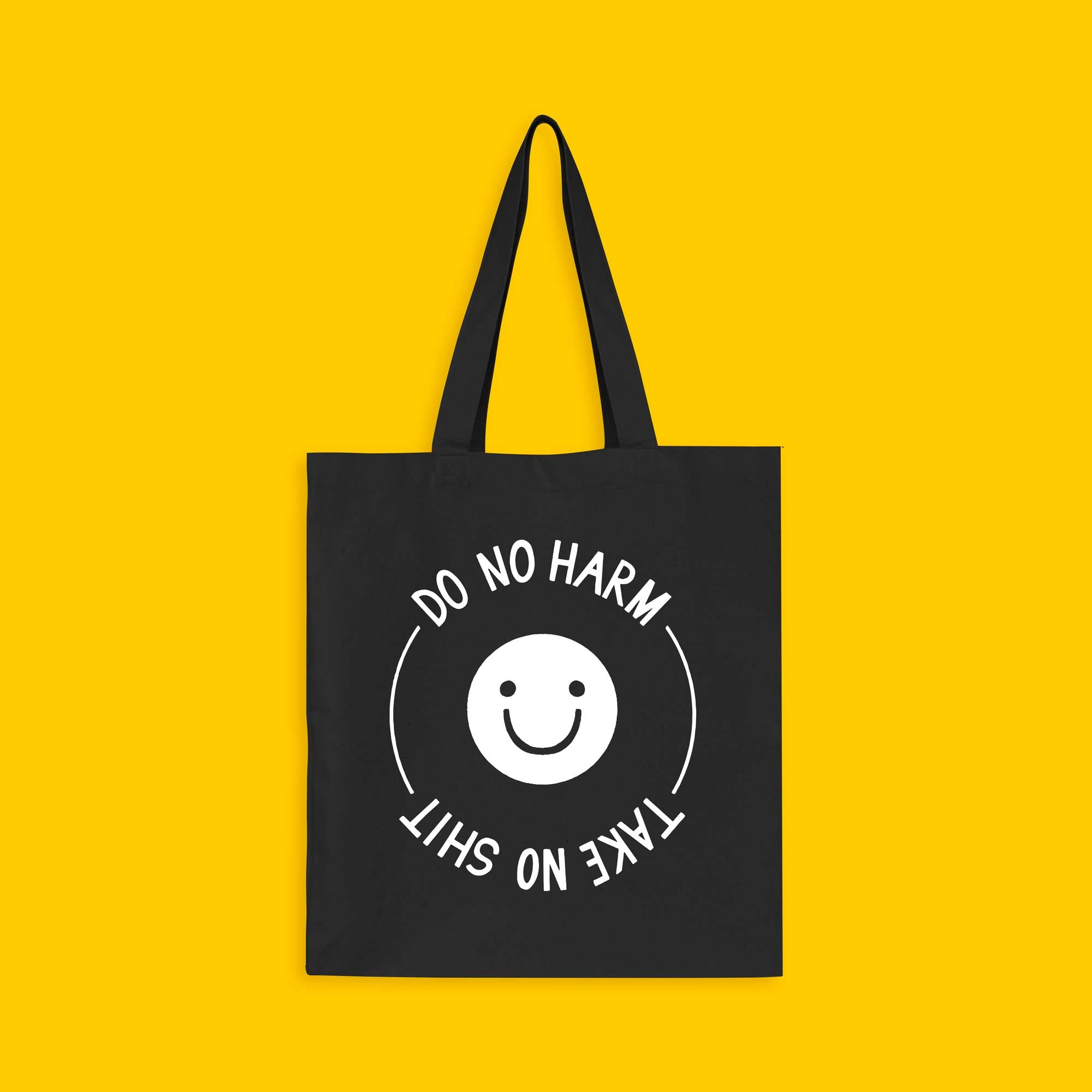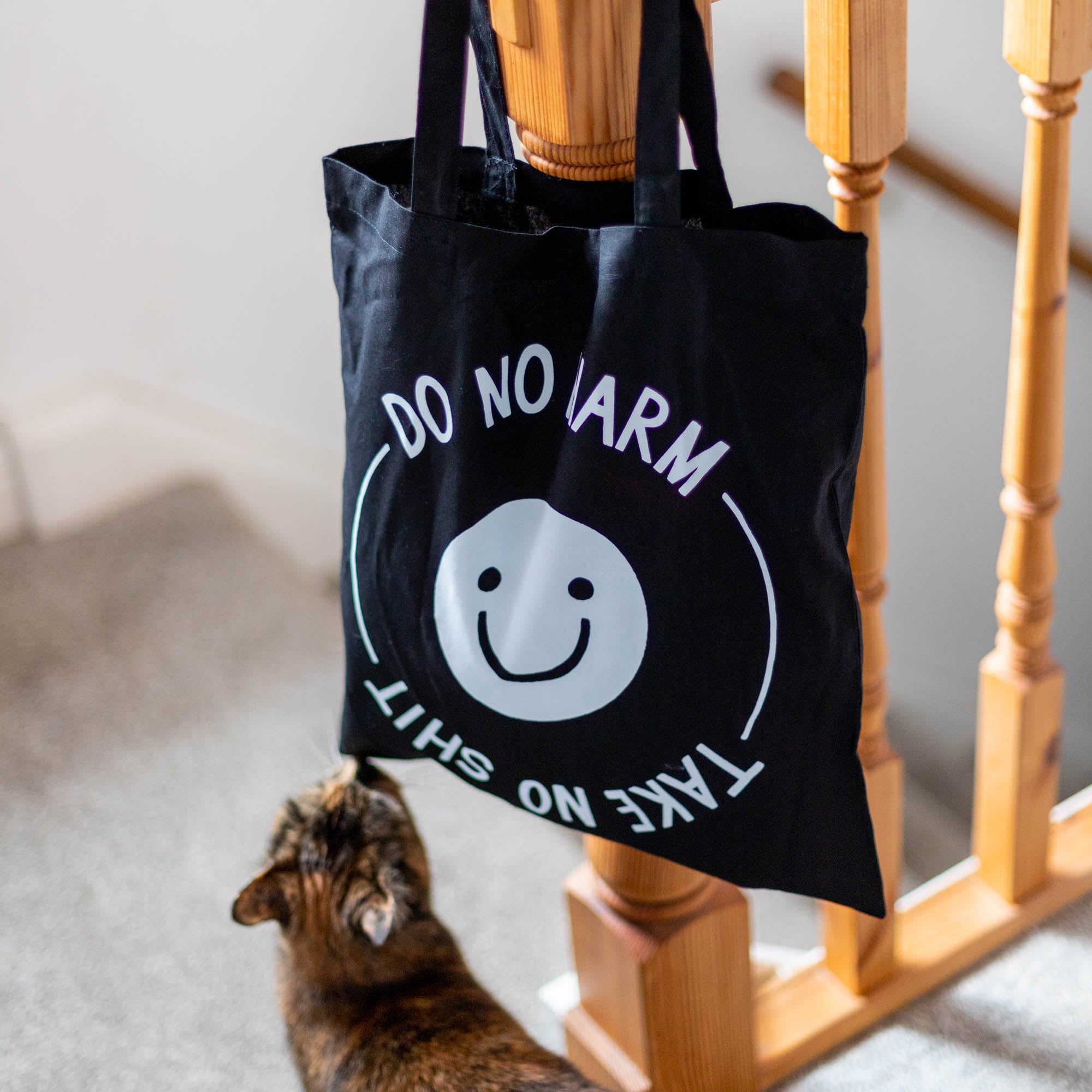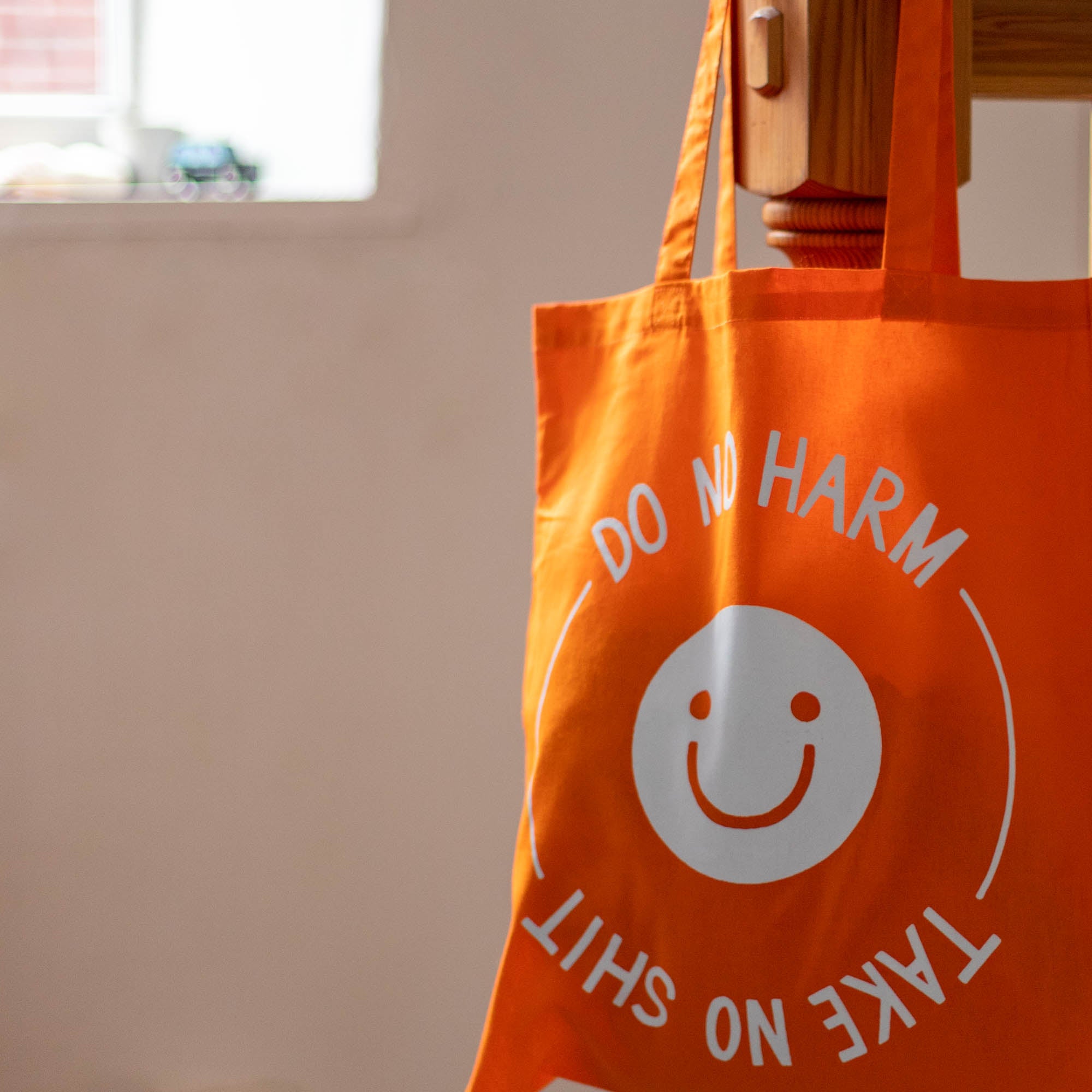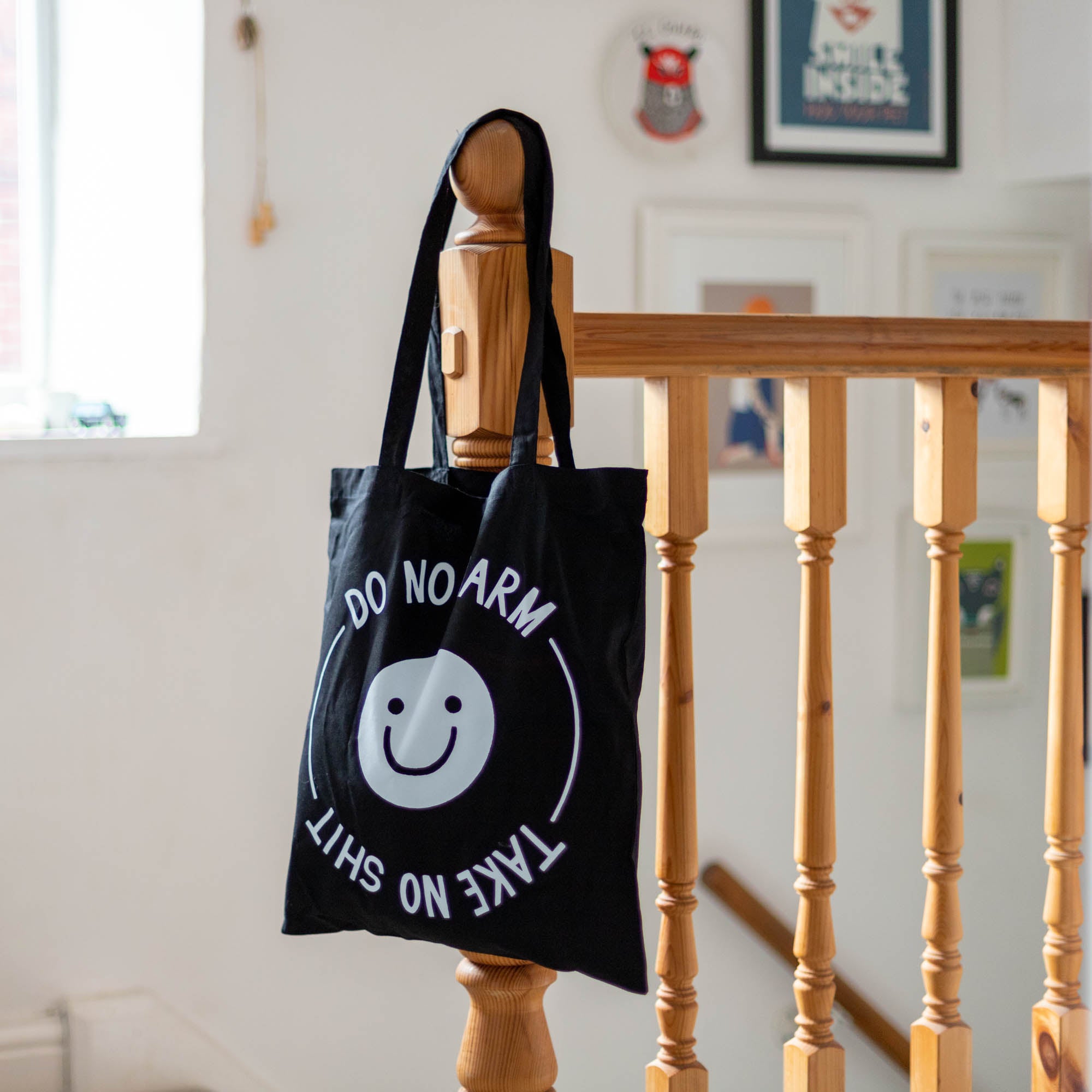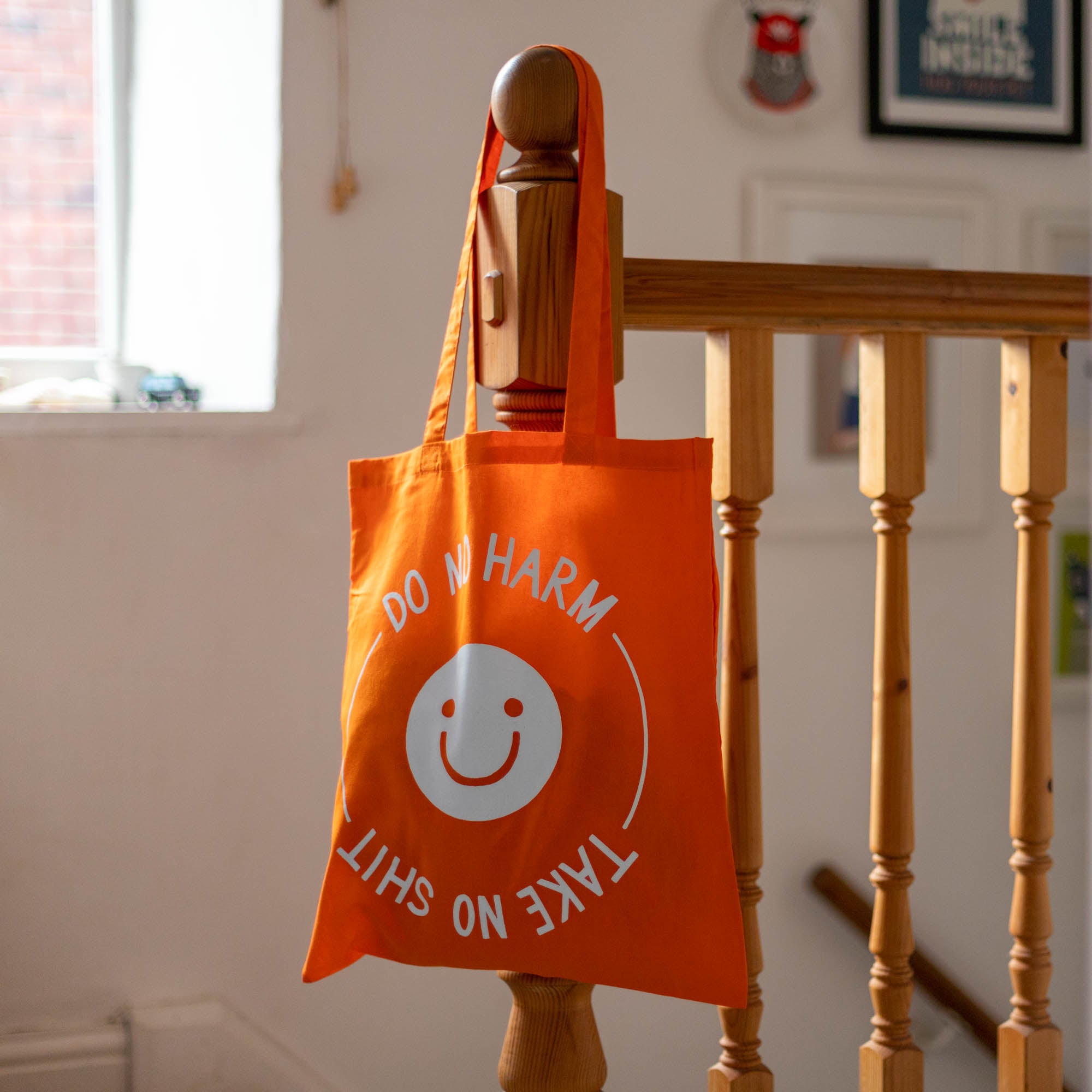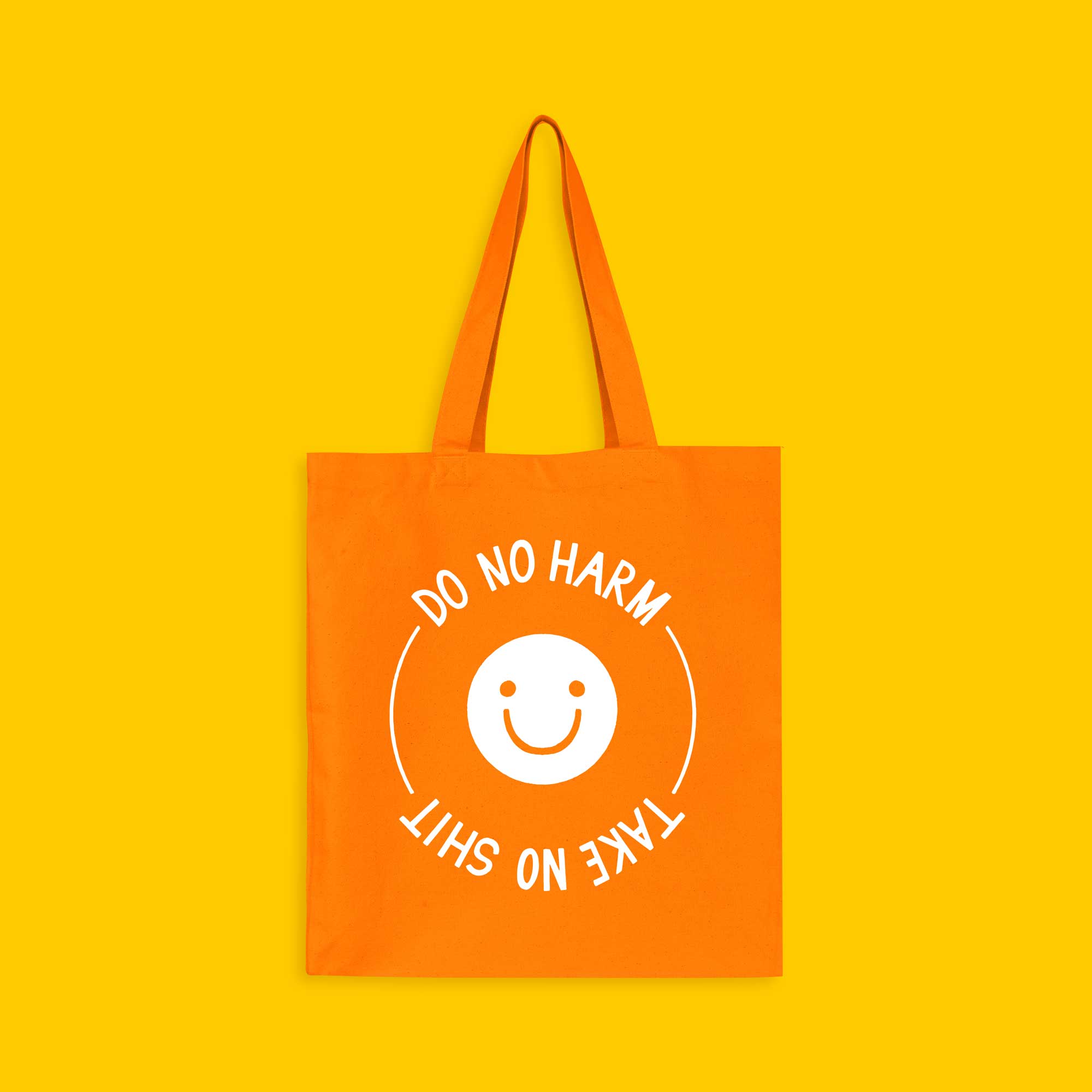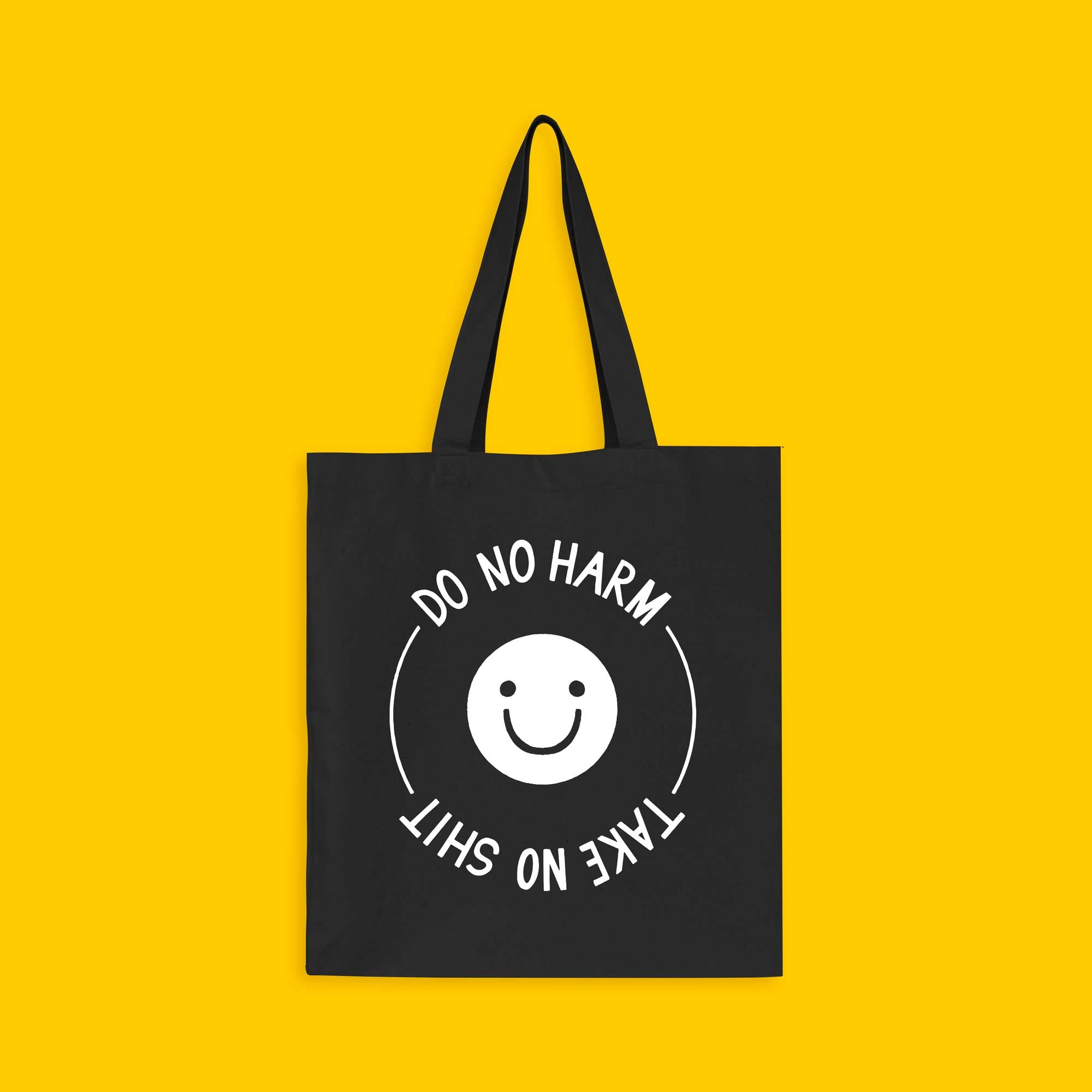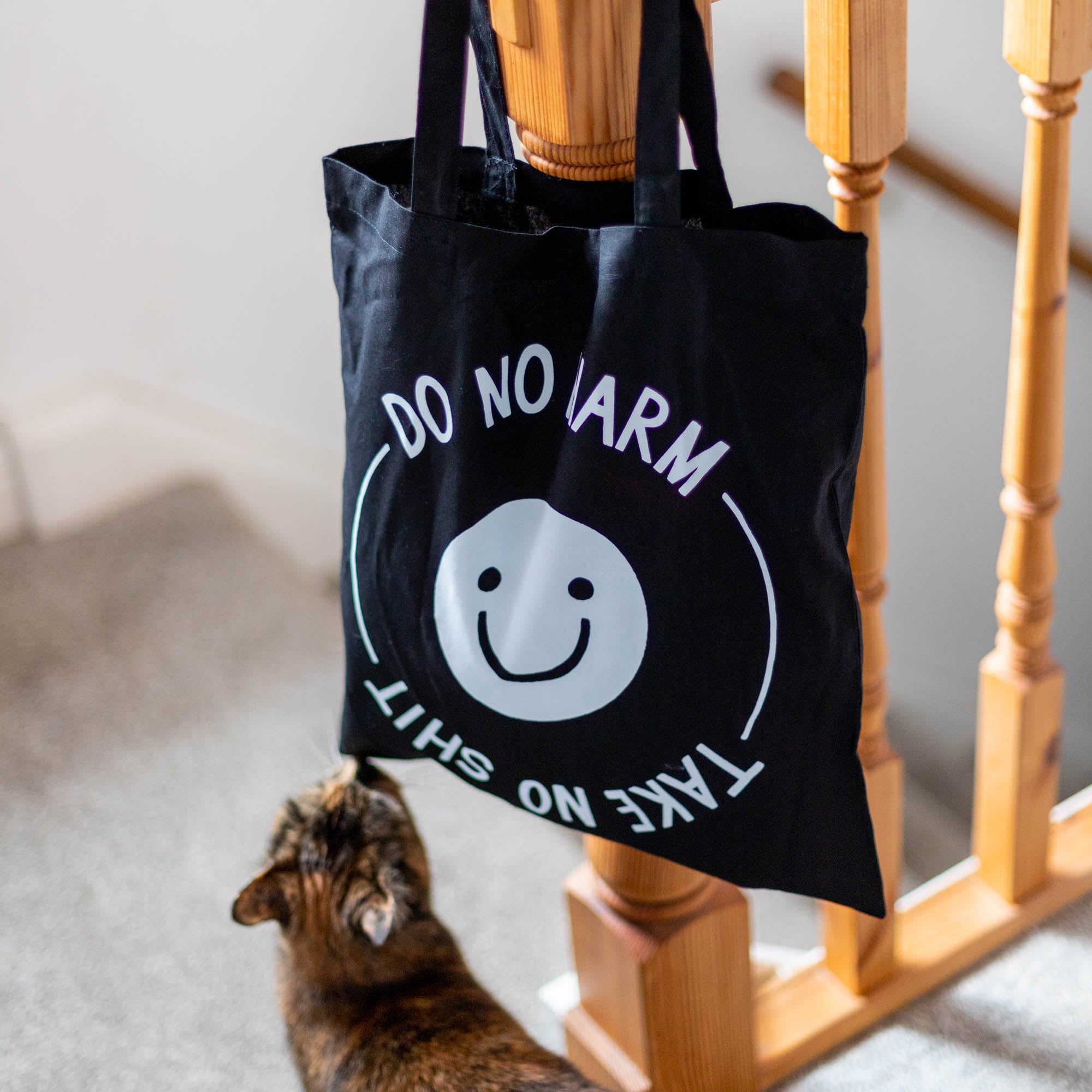 Do No Harm Bag
FREE SHIPPING ON UK ORDERS OVER £15
Do No Harm, Take No Shit 100% cotton, screen printed tote bag features a white ink print on either an orange or black bag (your choice!). 
This "Do No Harm, Take No Shit" tote bag measures 38cm X 41cm, with 38cm long (from bag to the top) handles which means the bag sits comfortably on your shoulder - not too long, not too short.
Straight to the point!!!!
Lovely tote bag. Design very well printed. Fantastic colour!!!
Would definitely recommend this seller!!!!
Many thanks.