FREE UK DELIVERY ON ORDERS OVER £20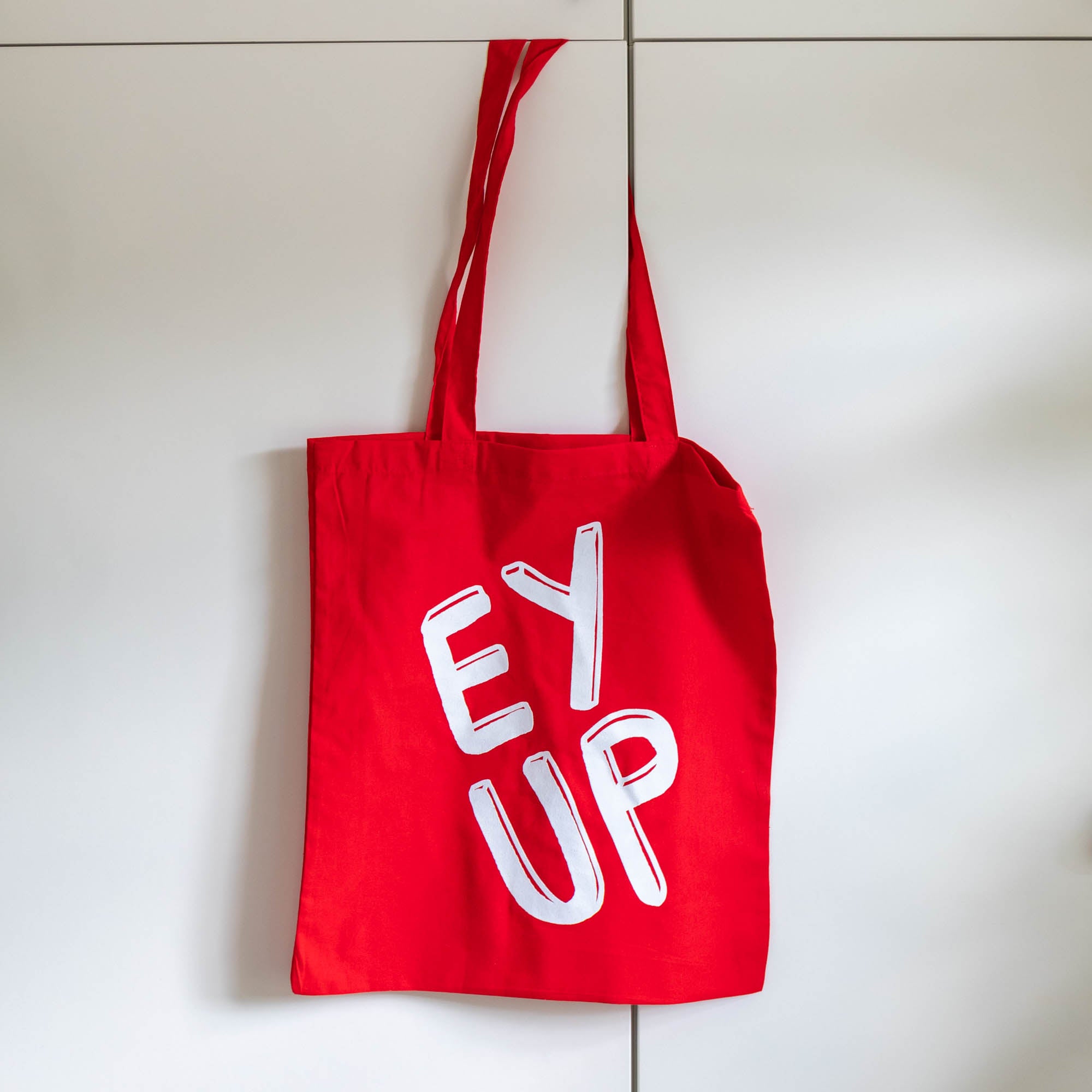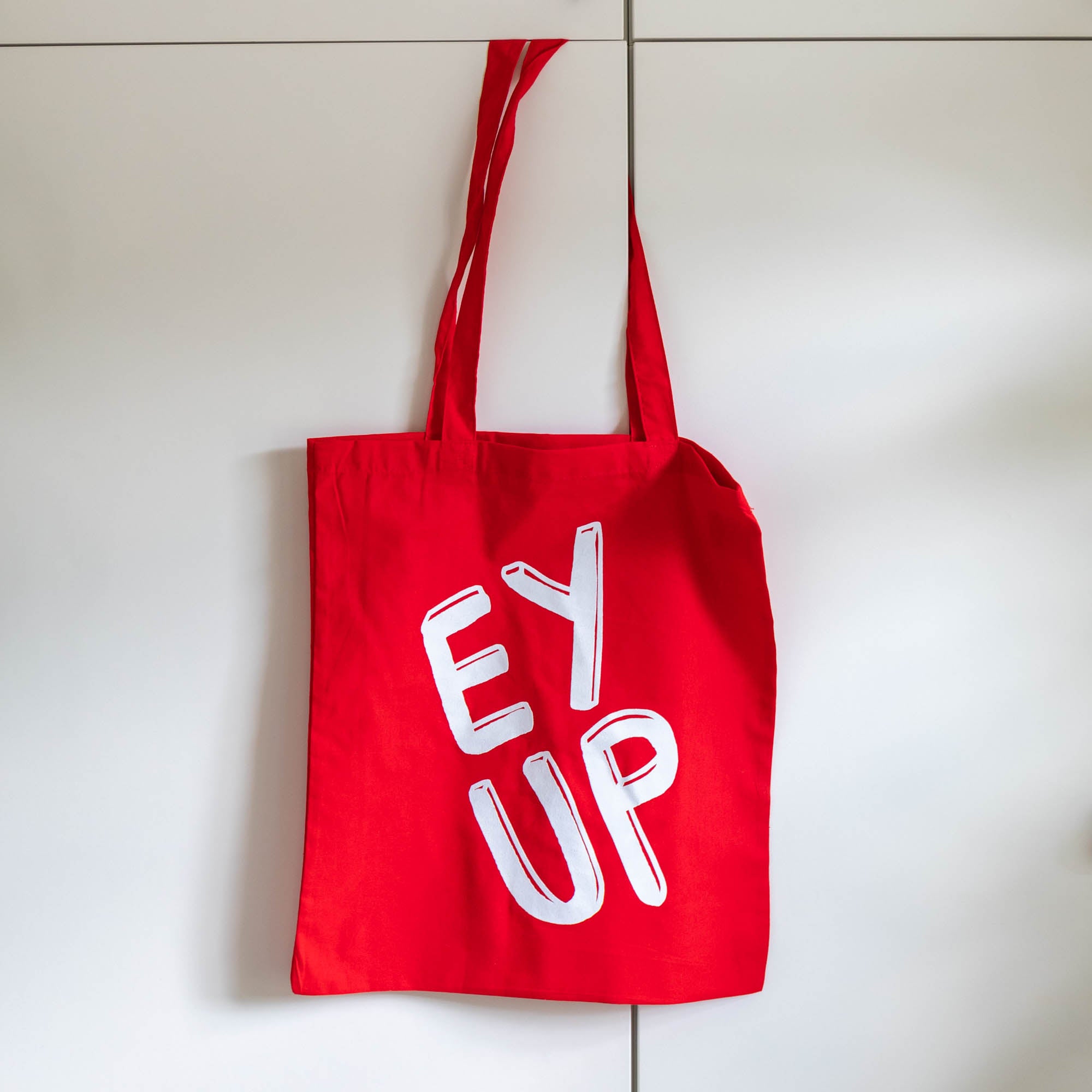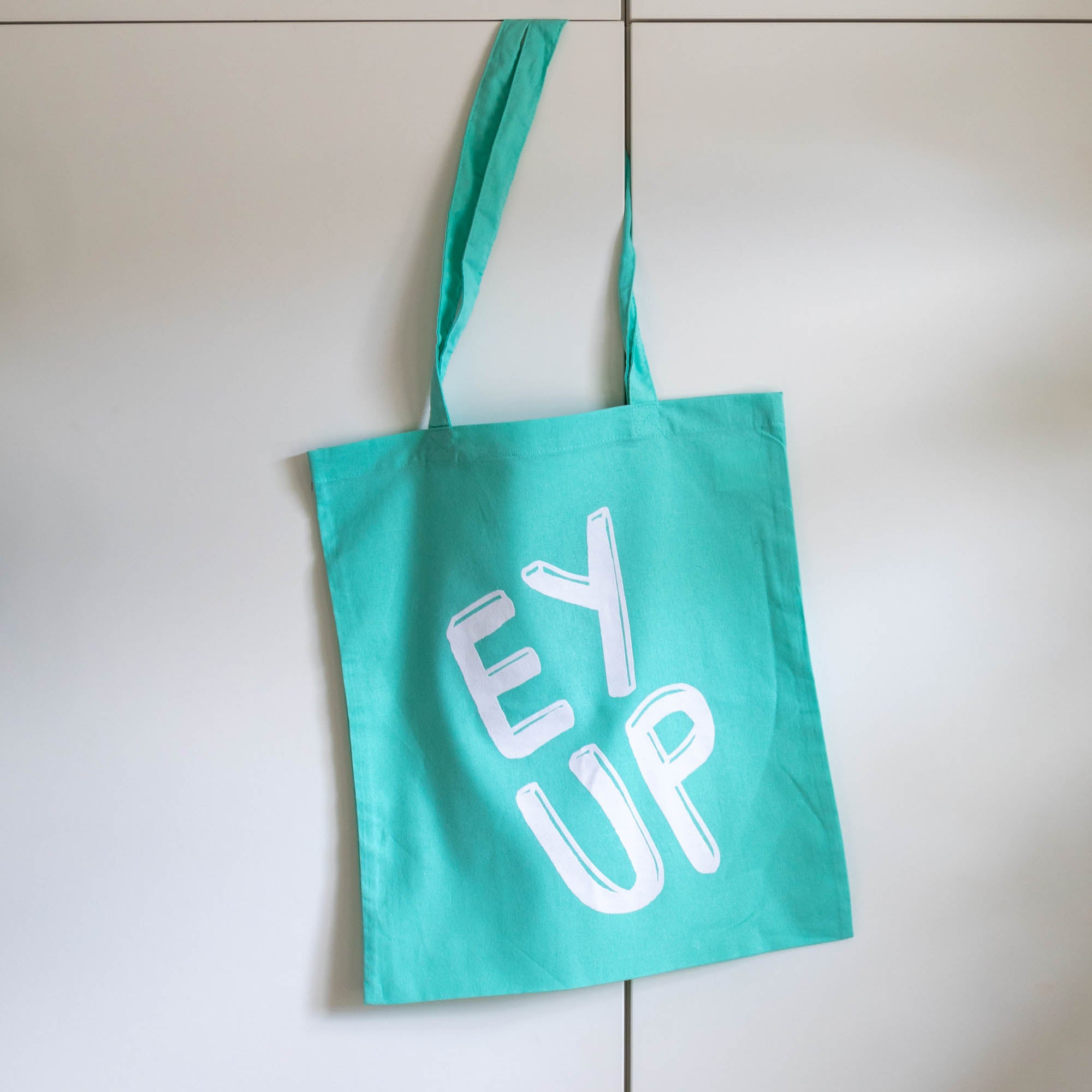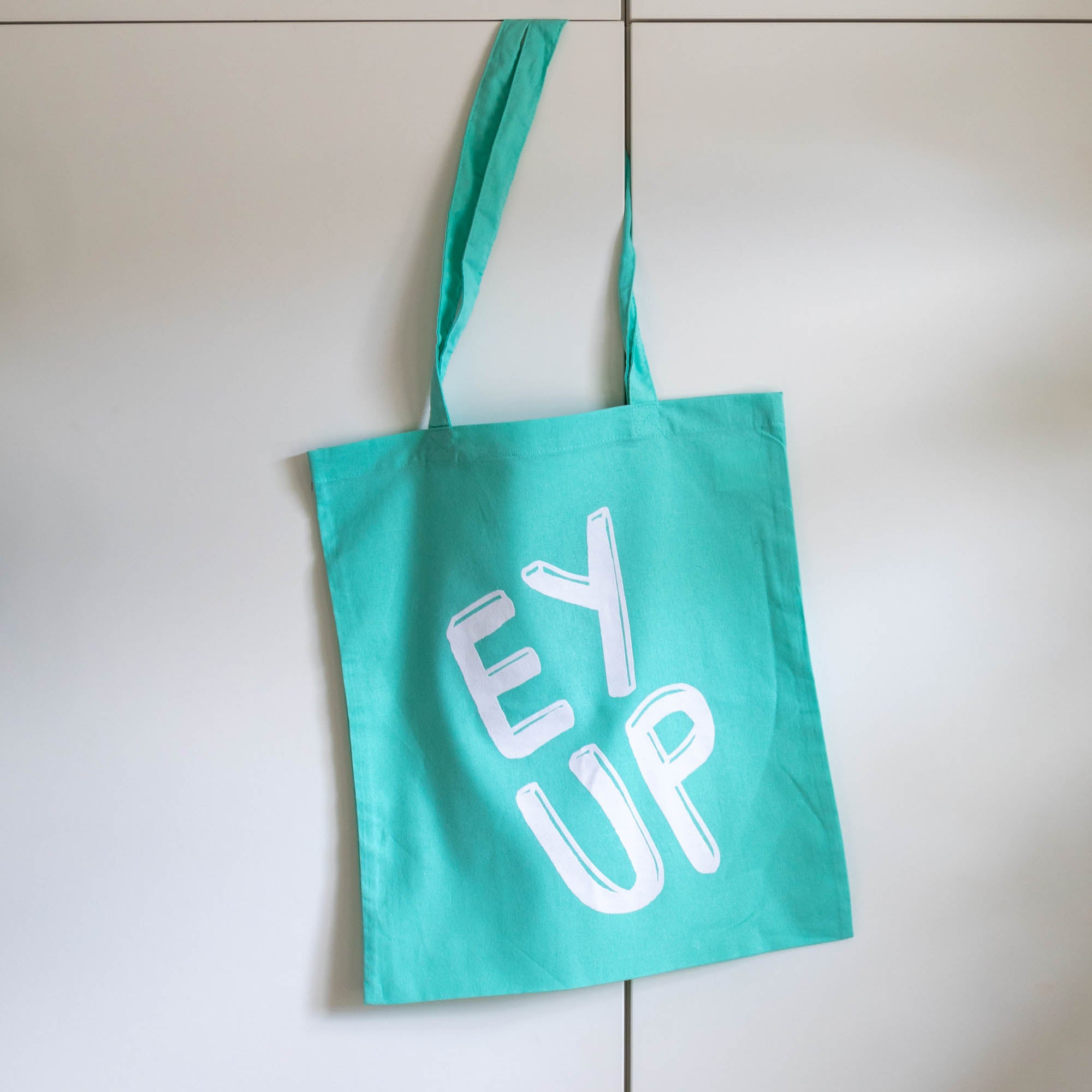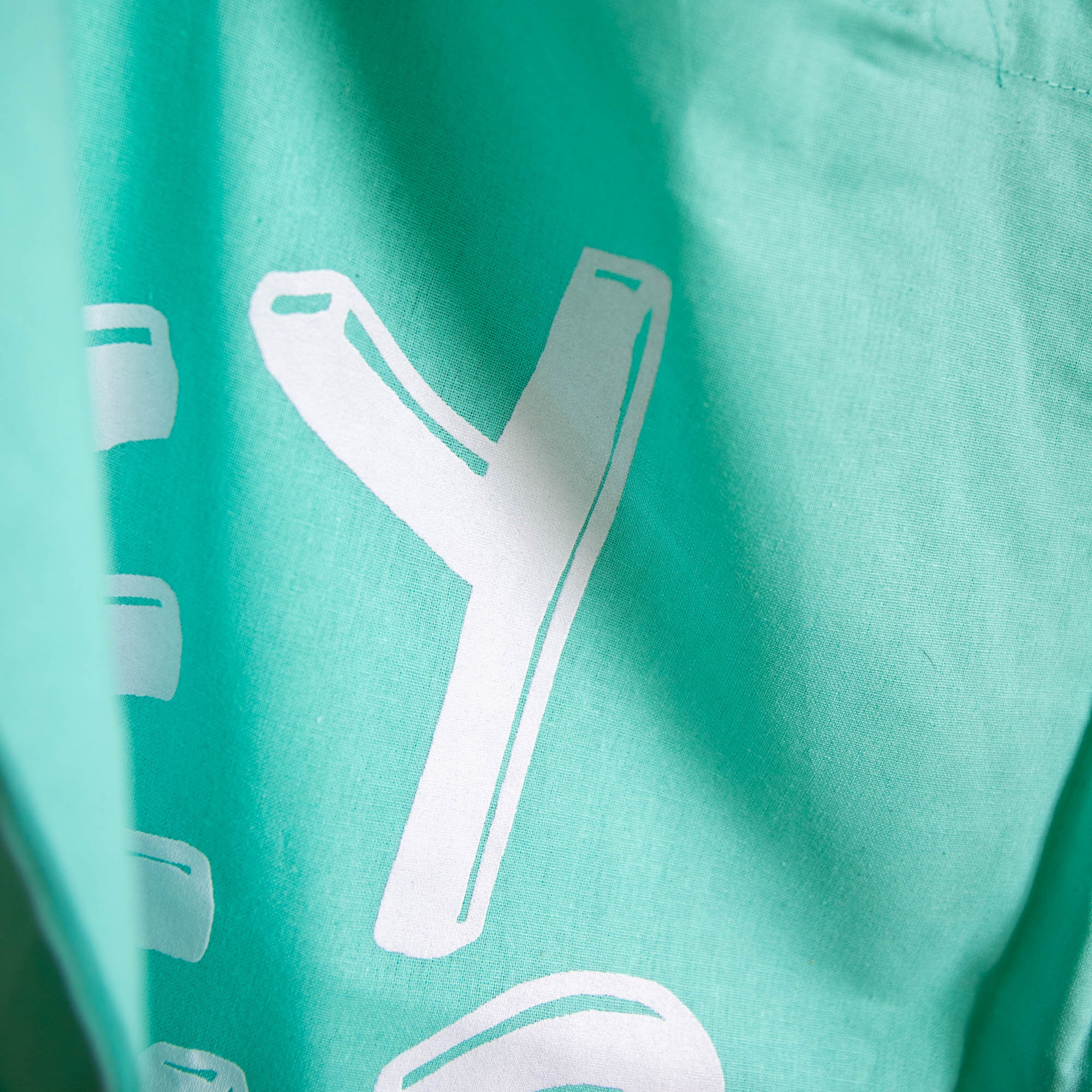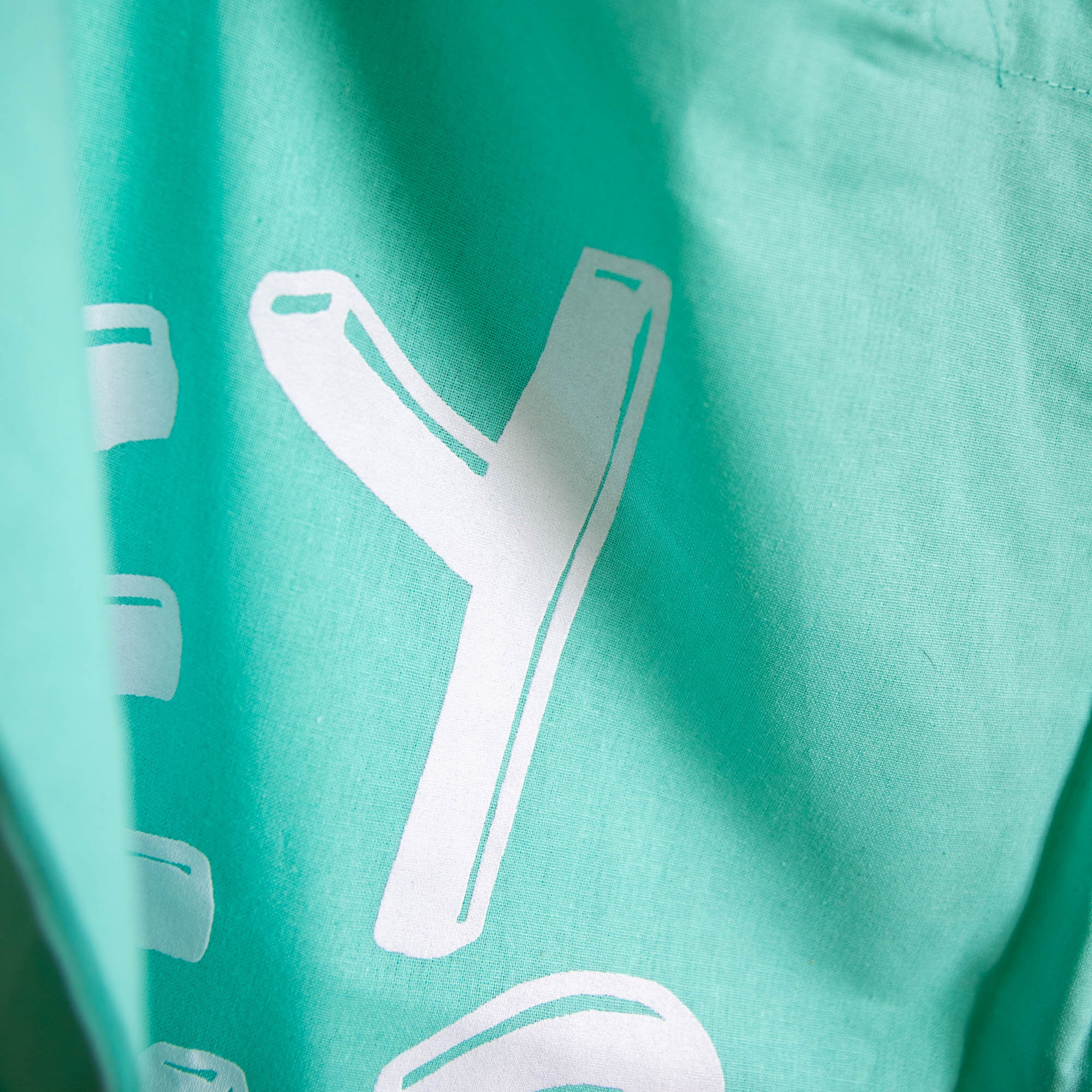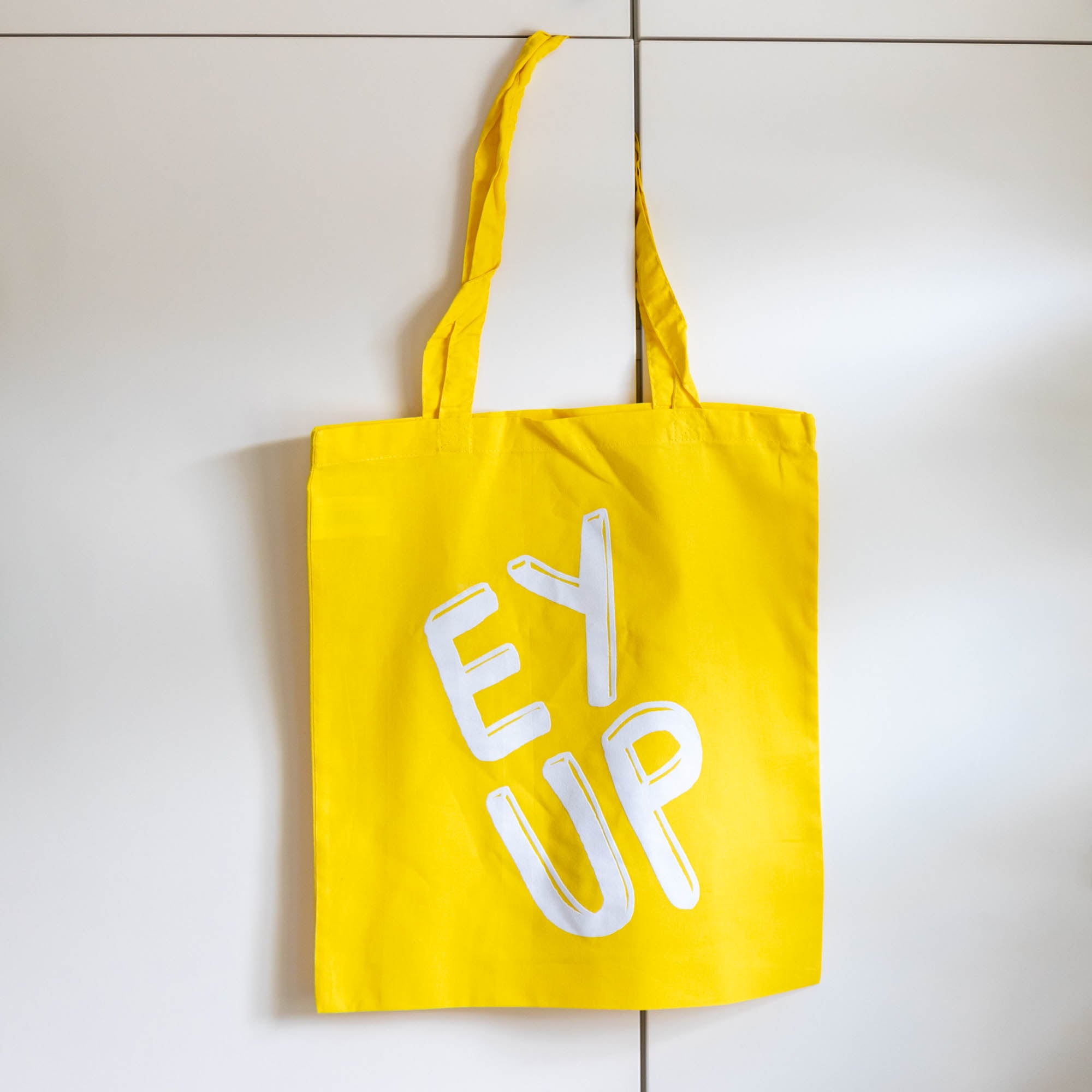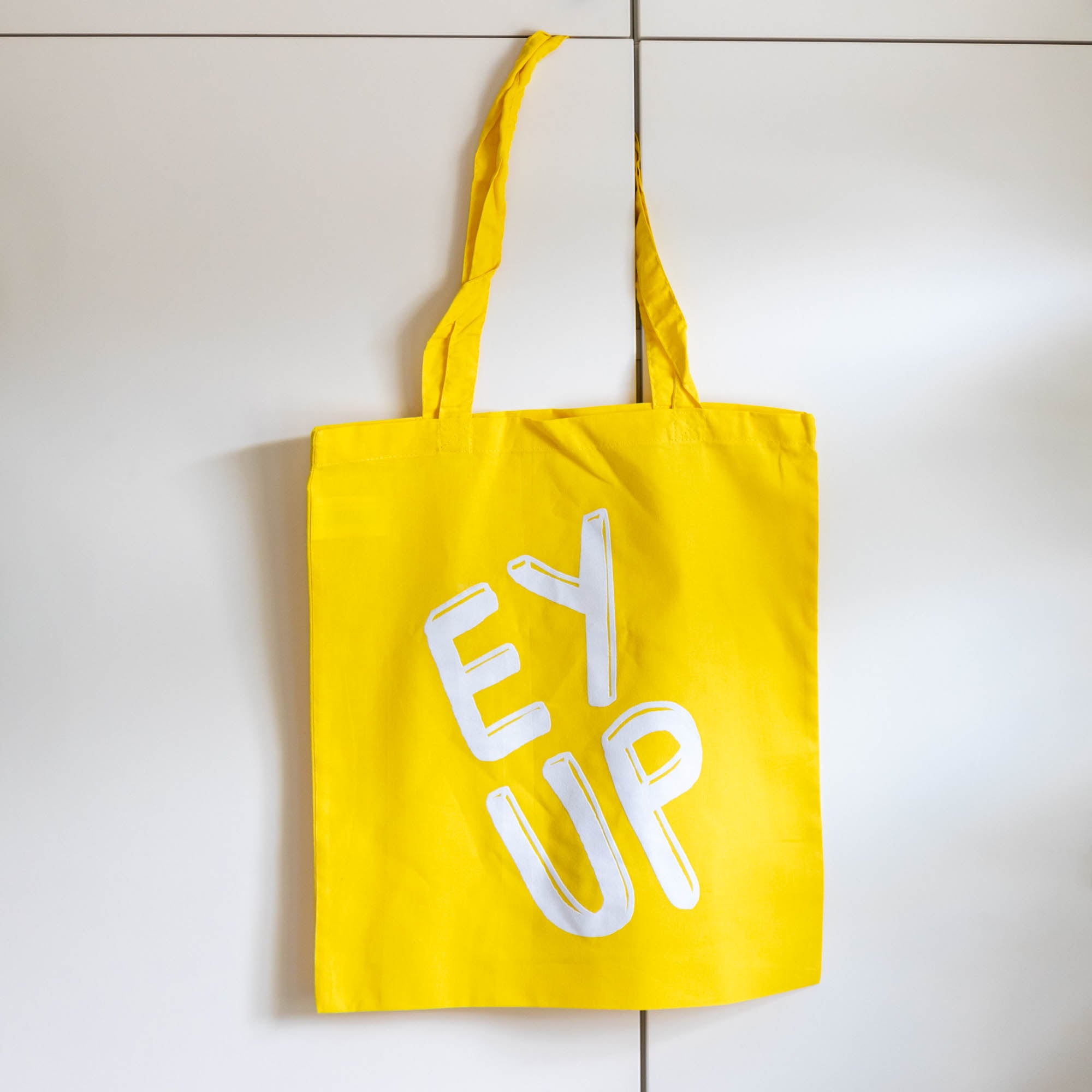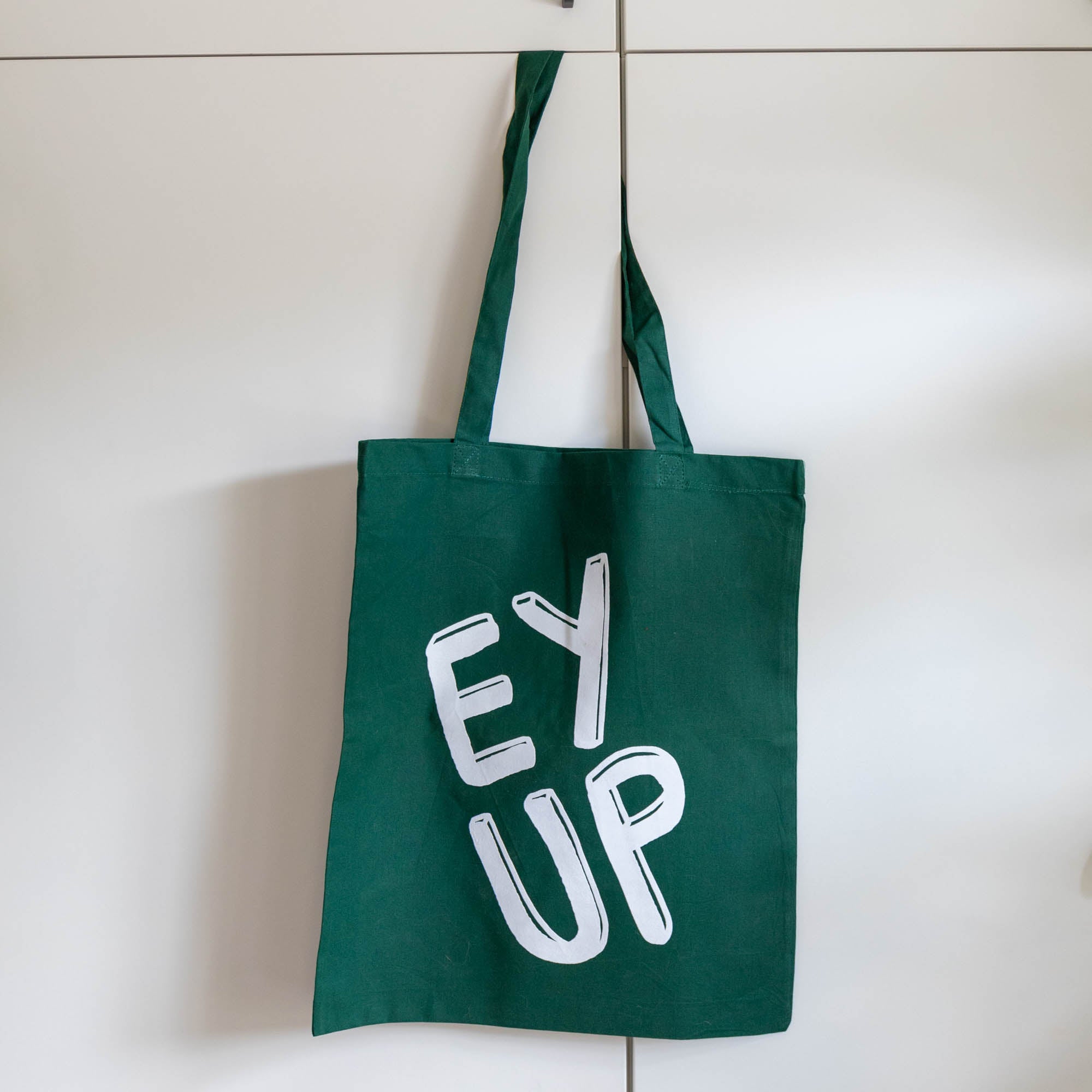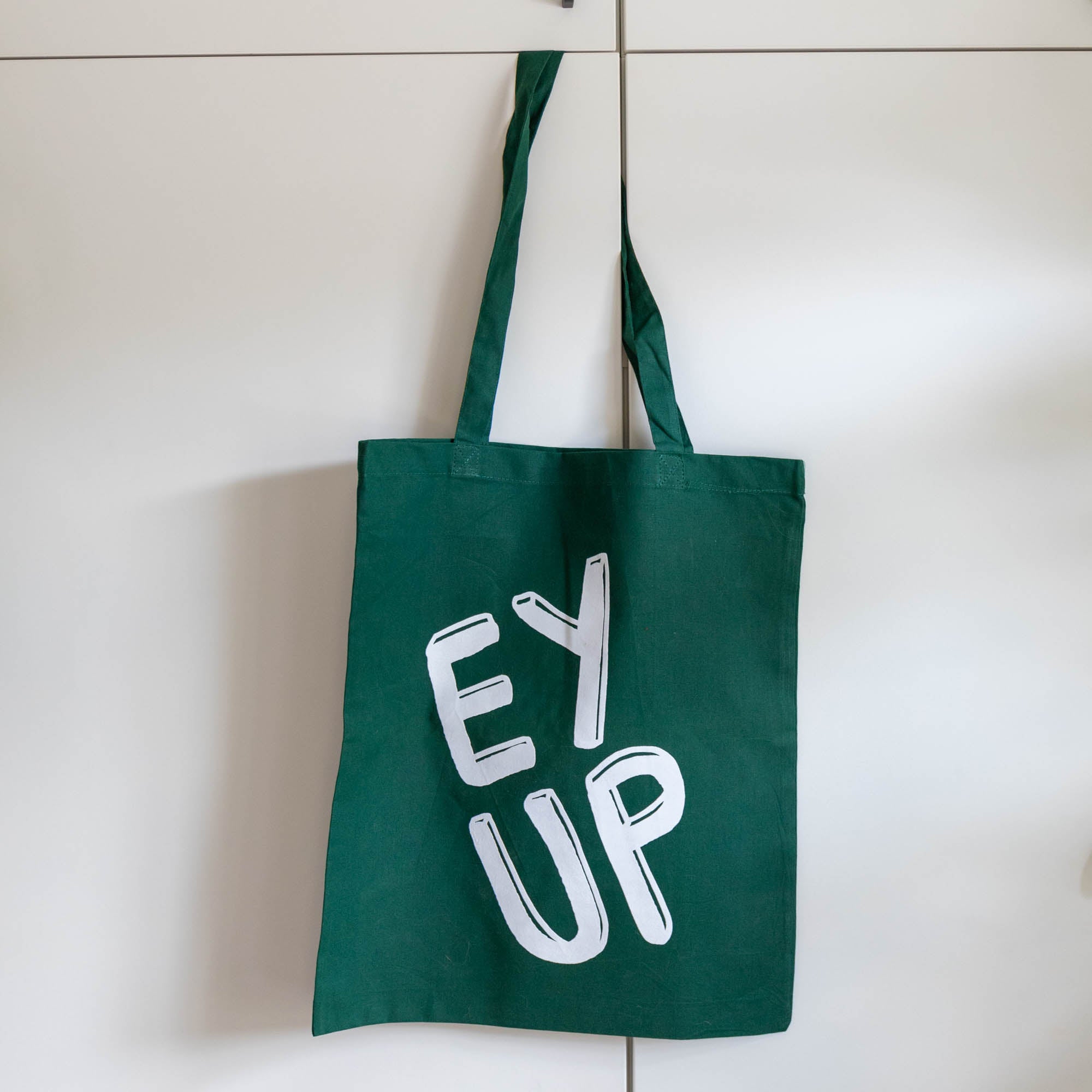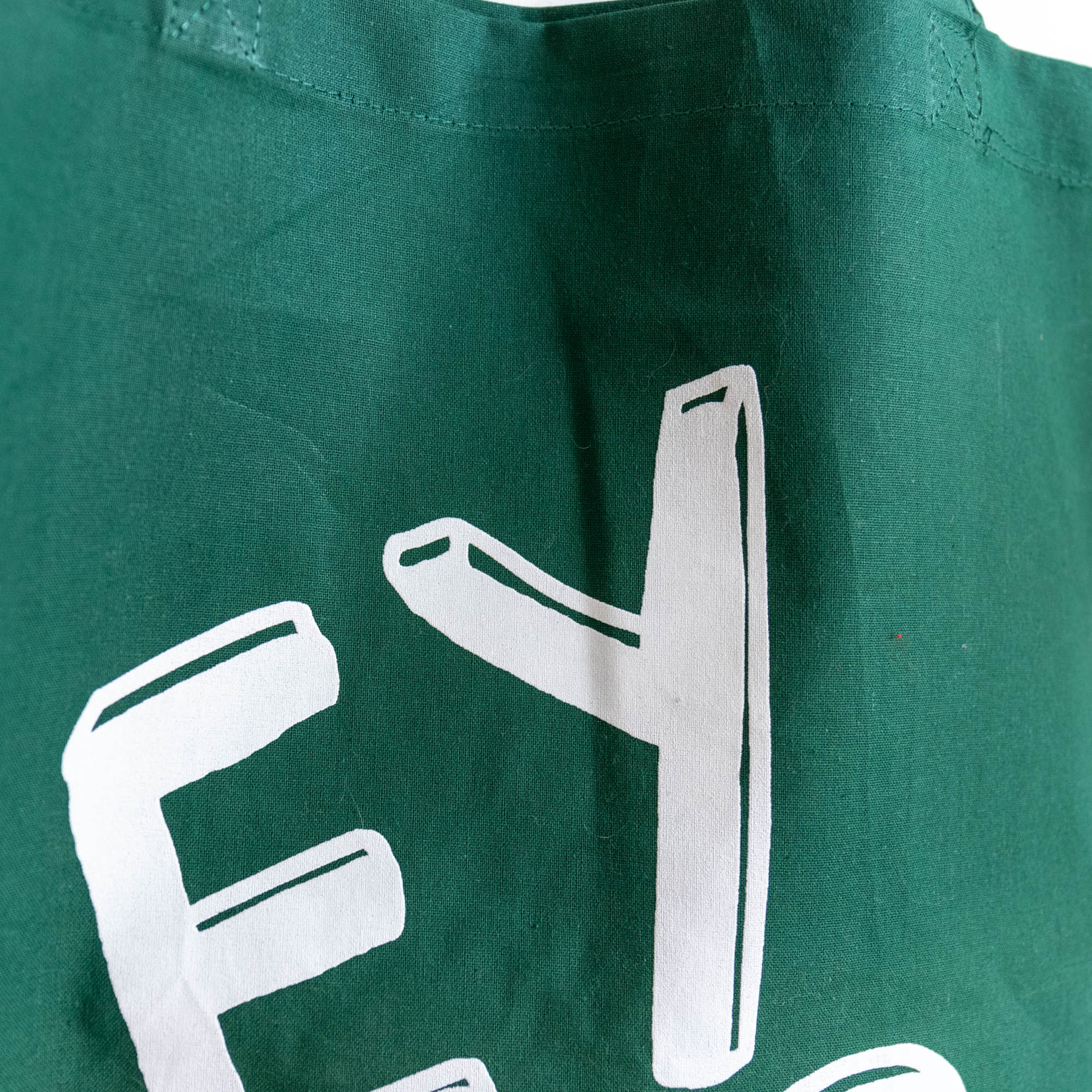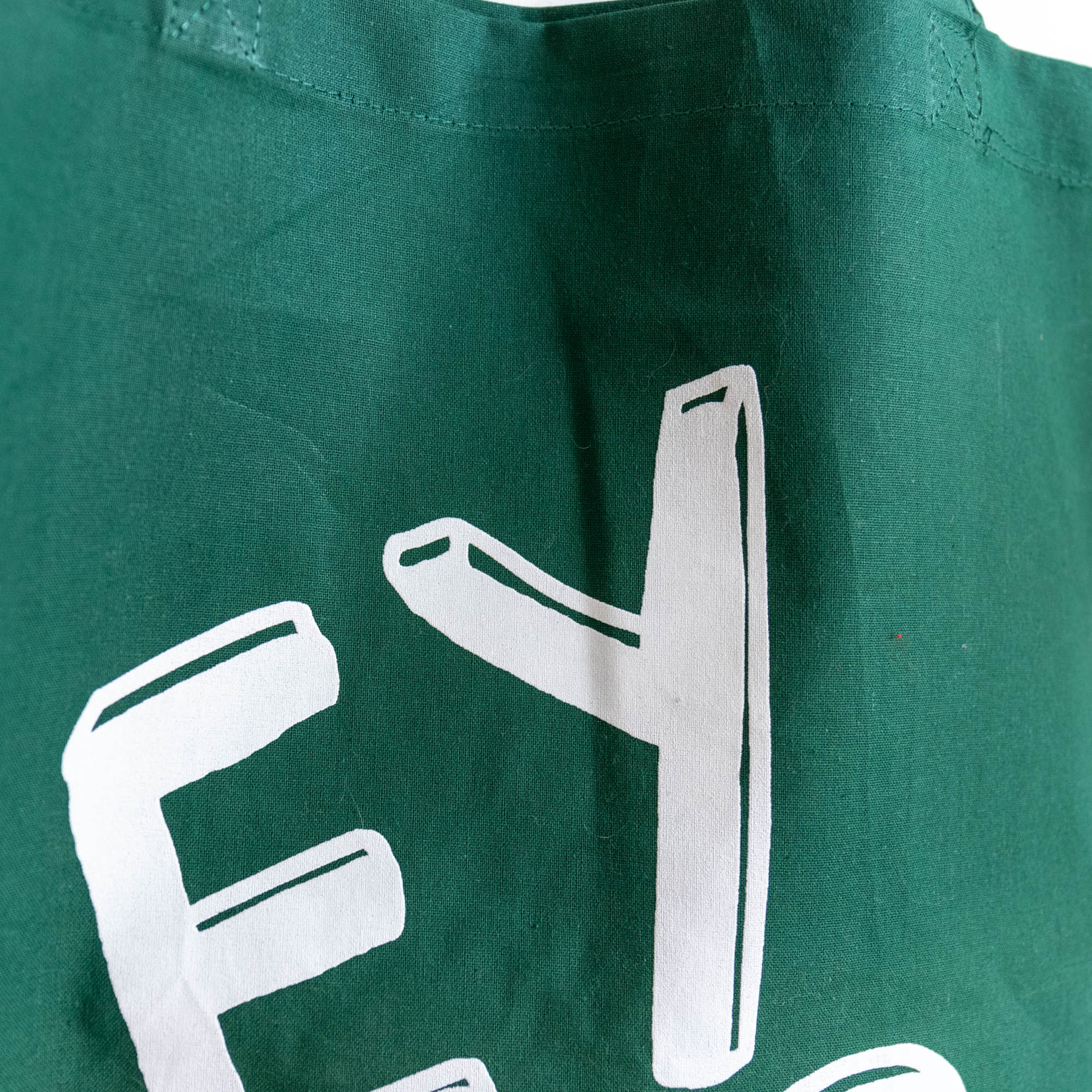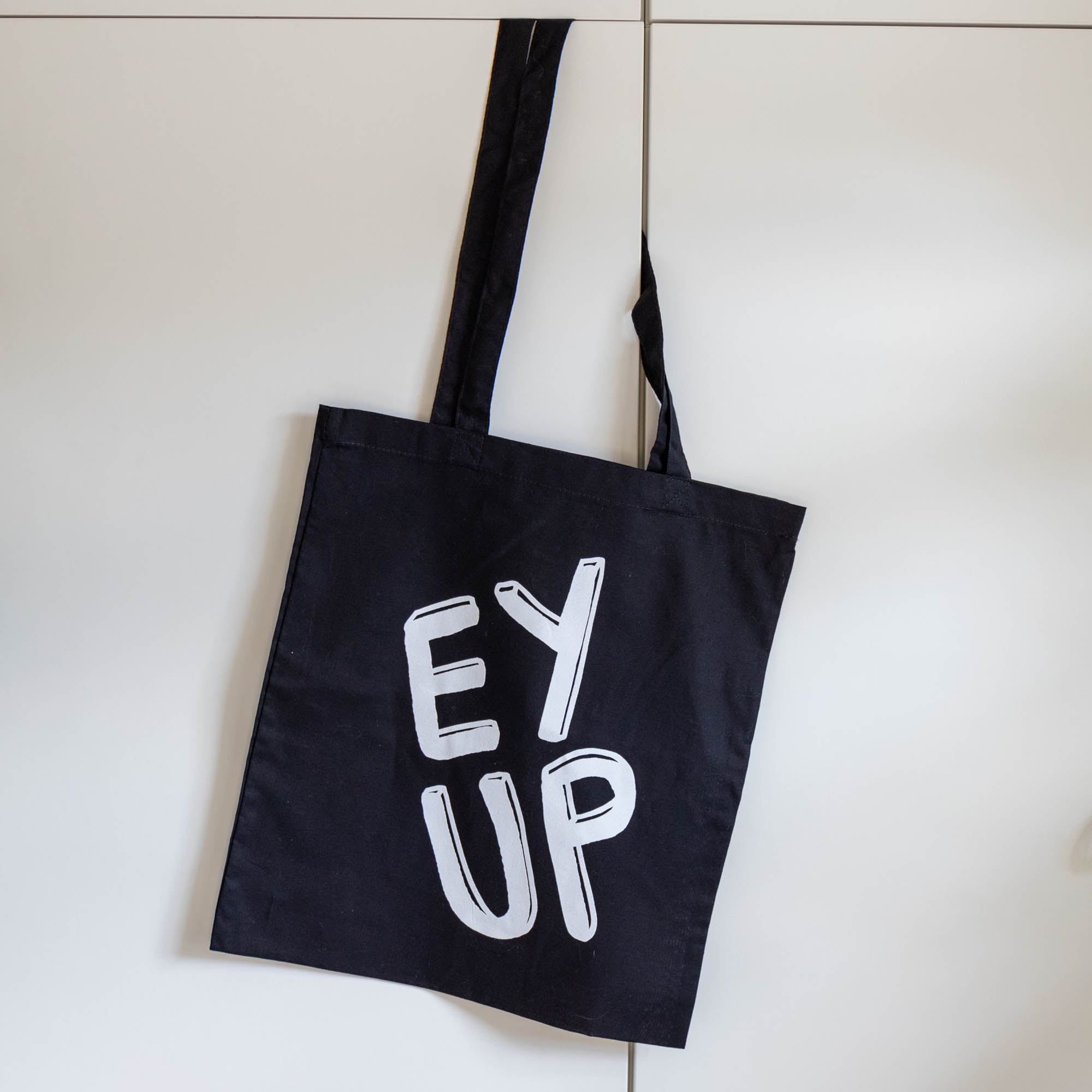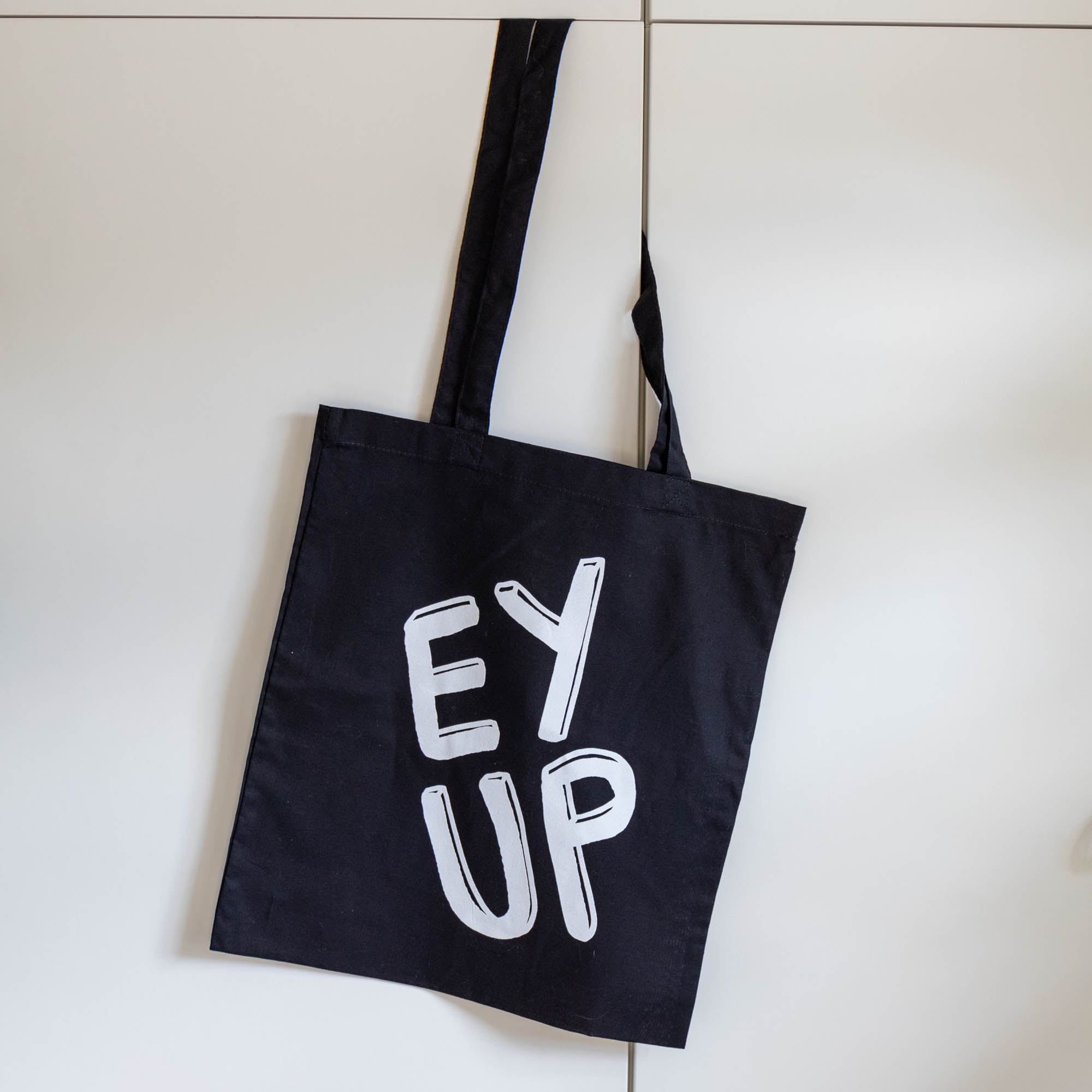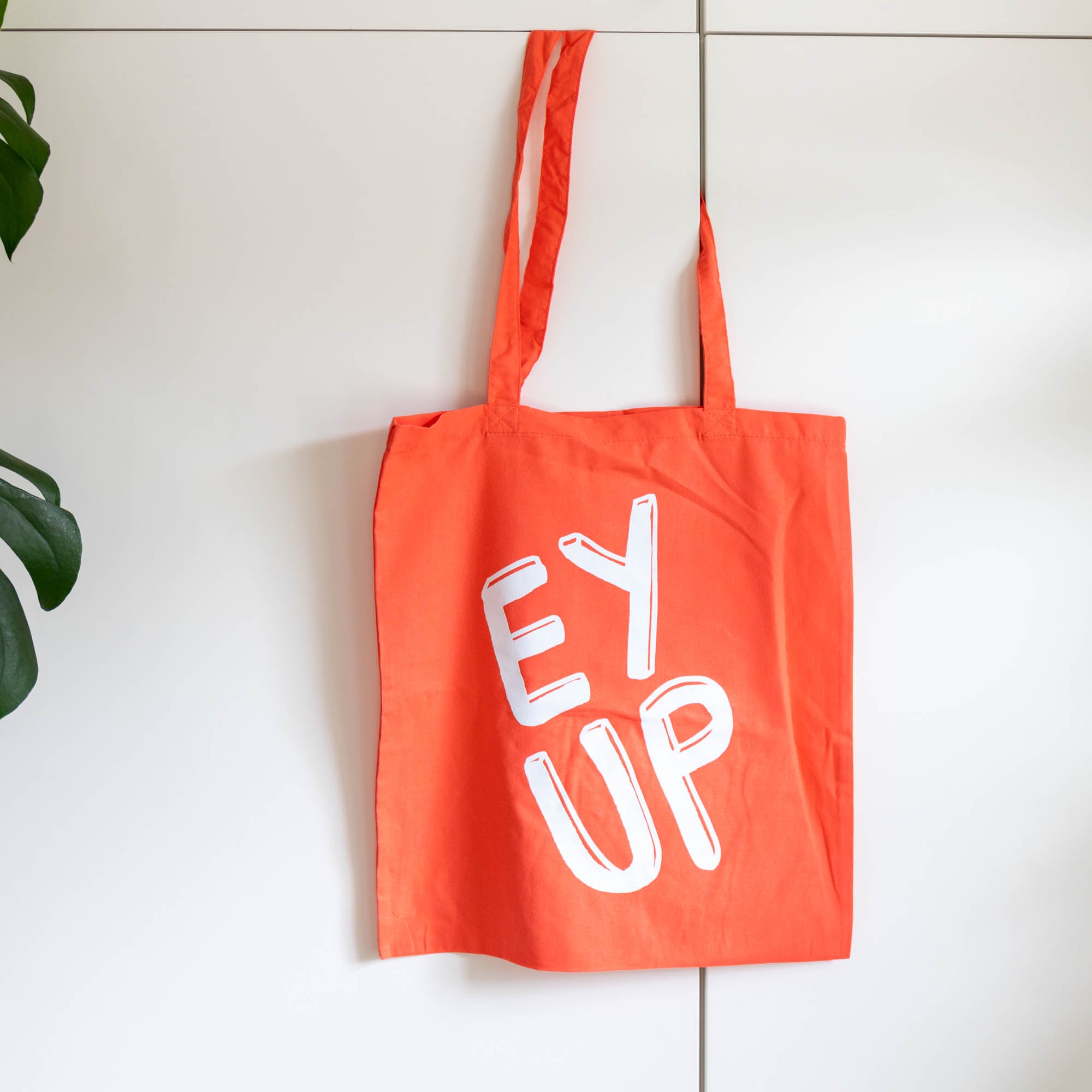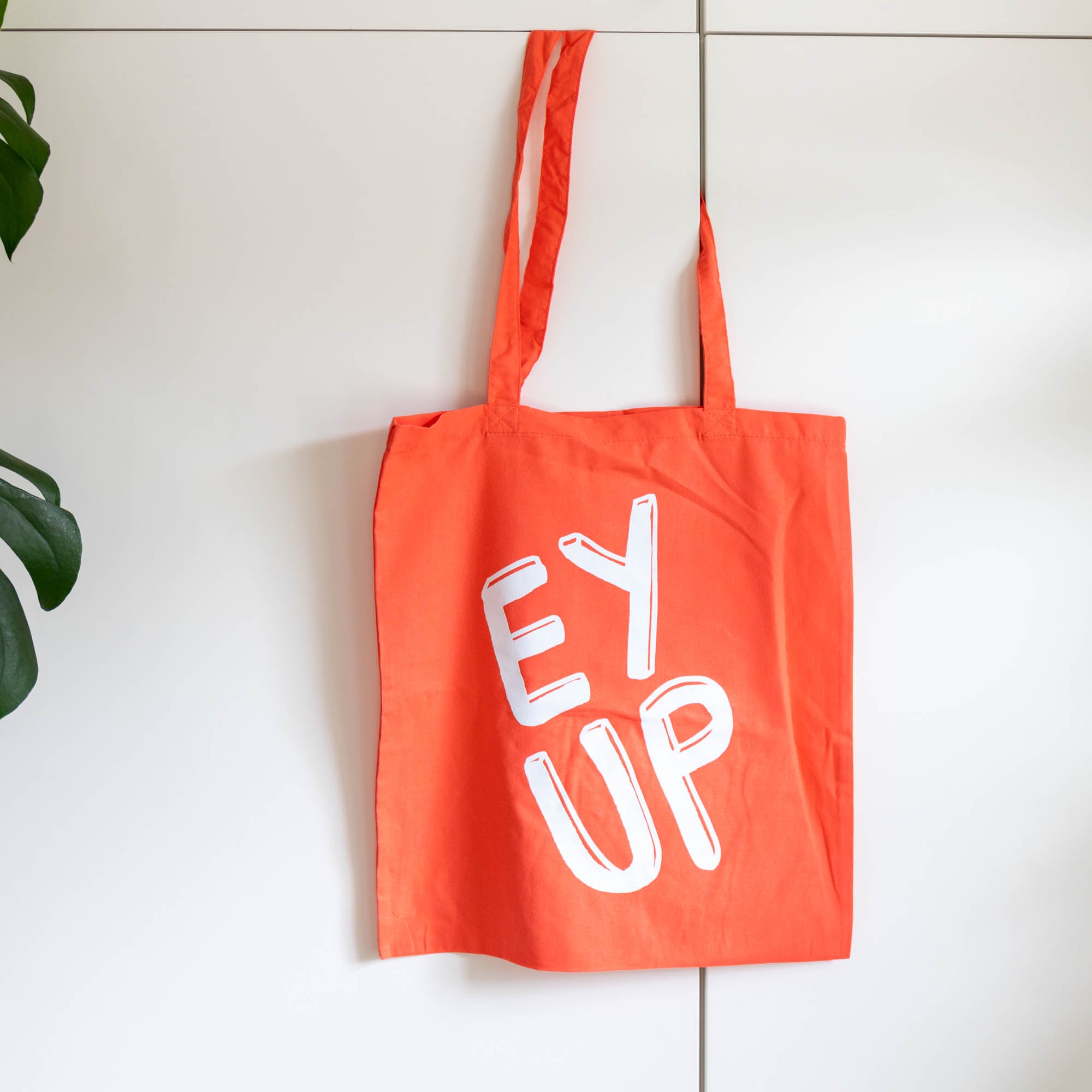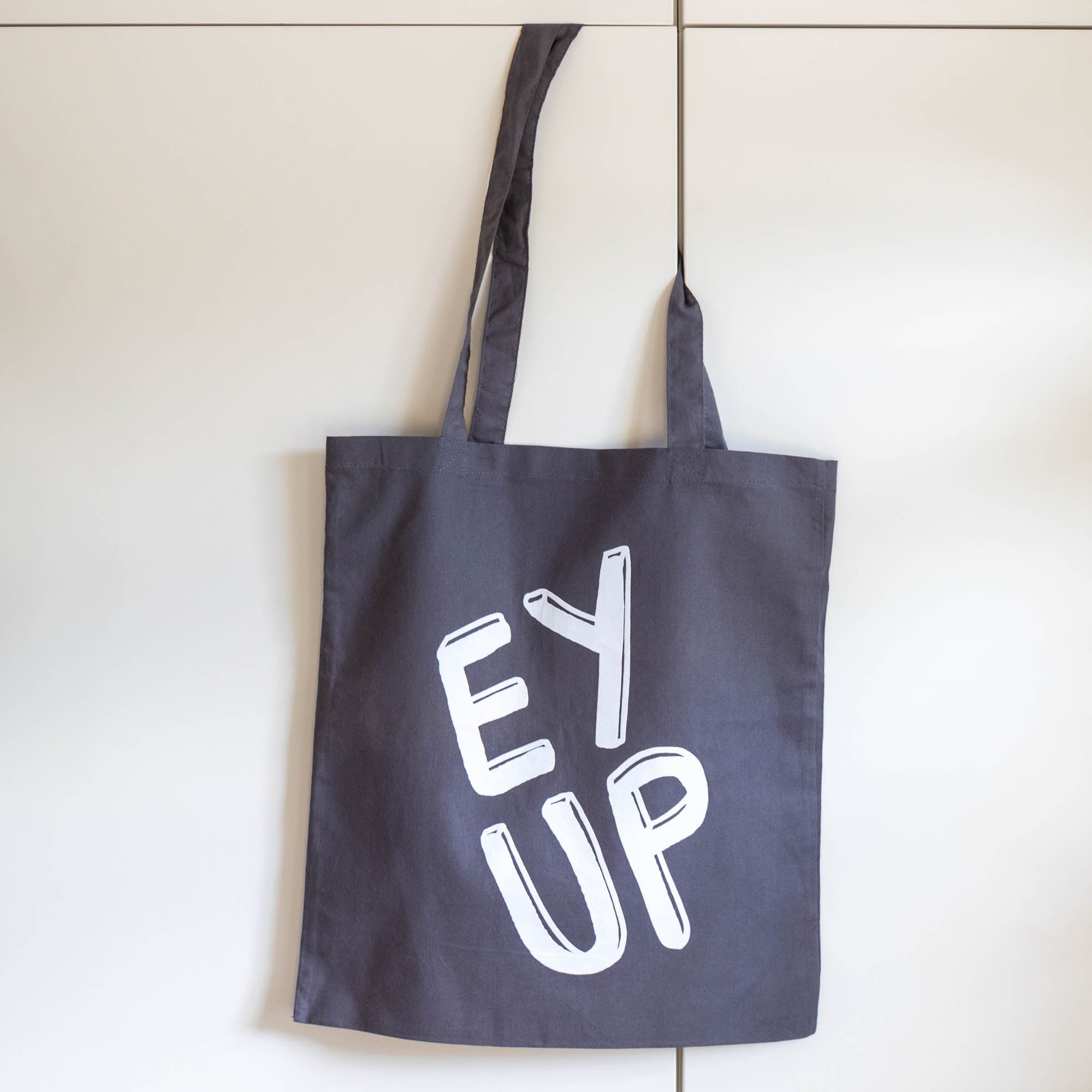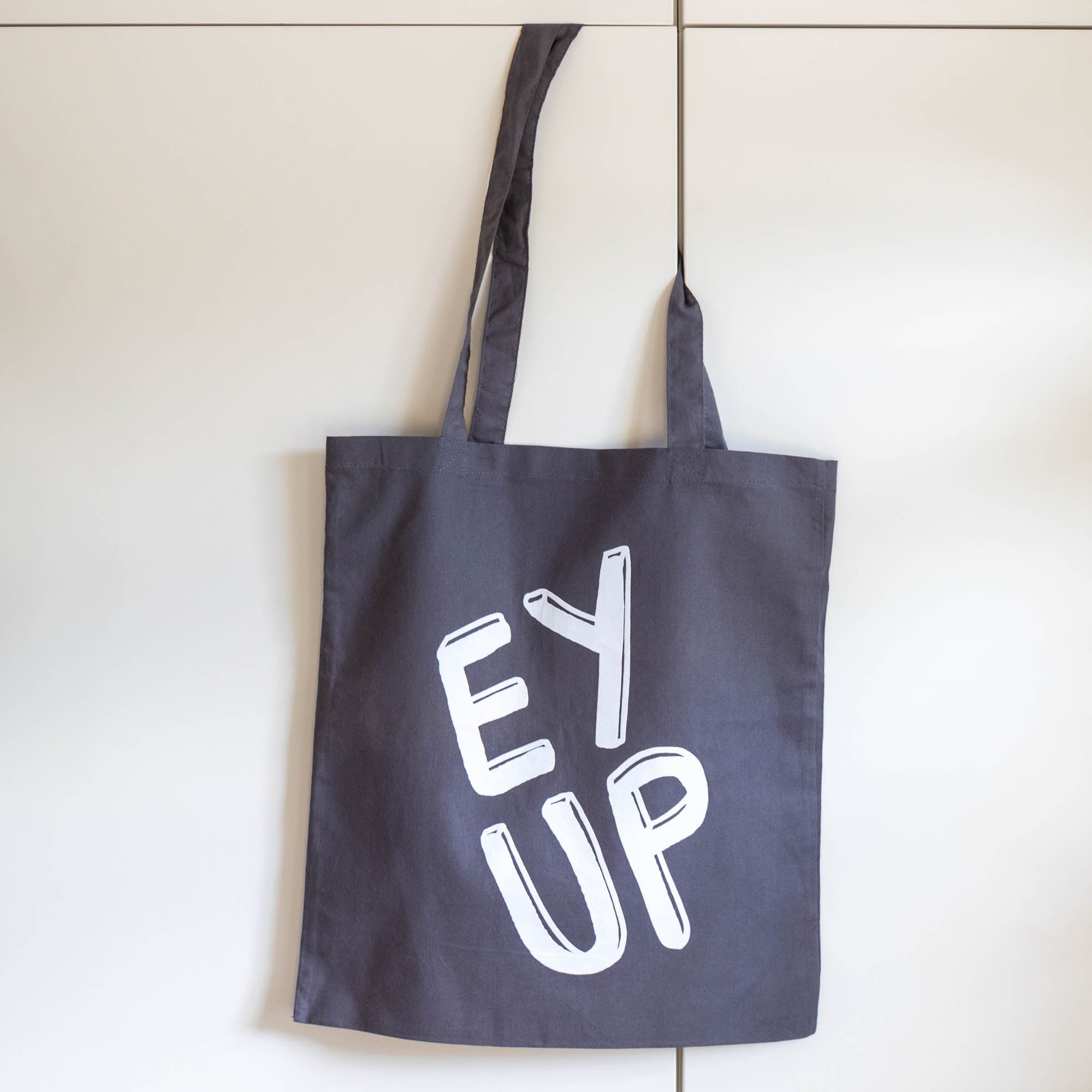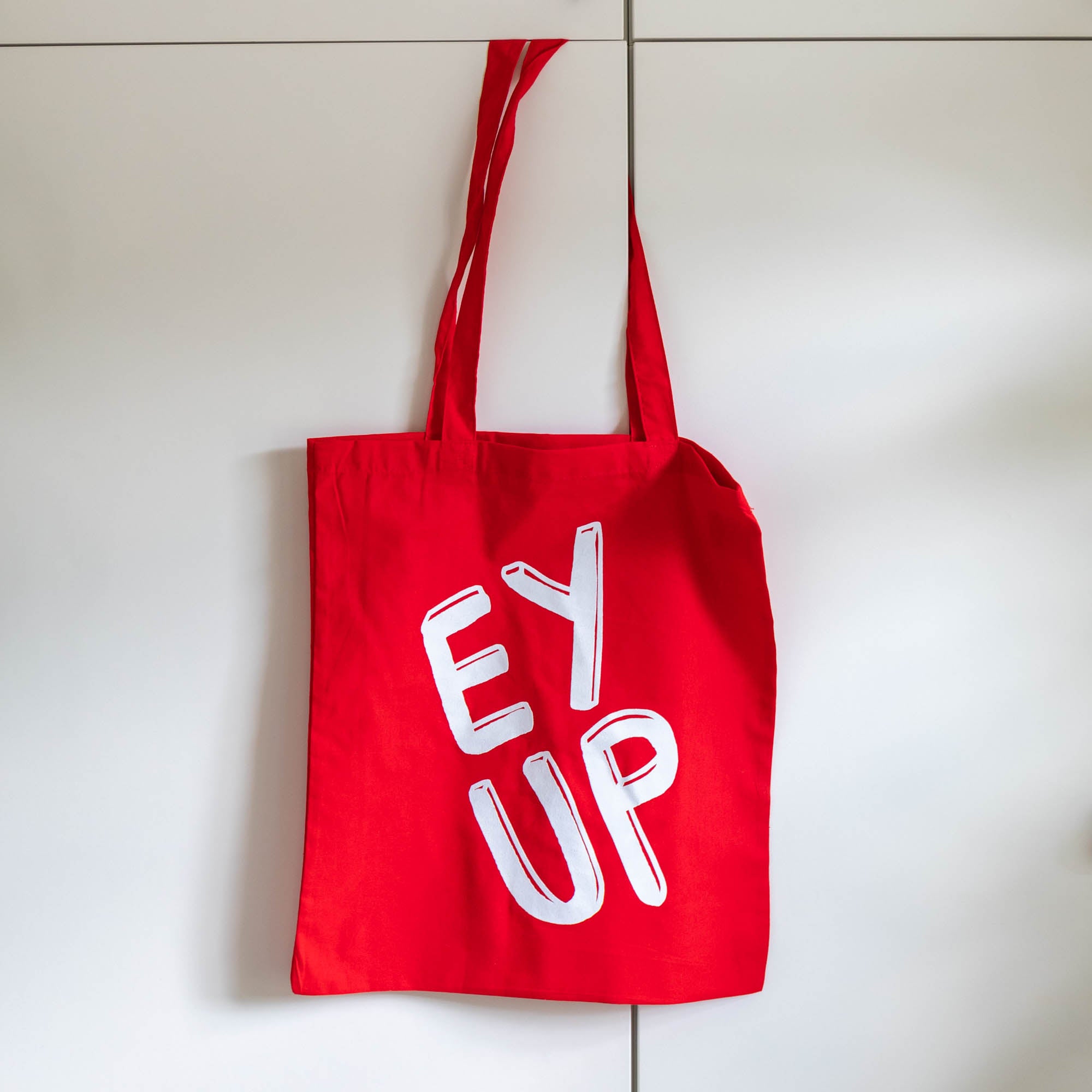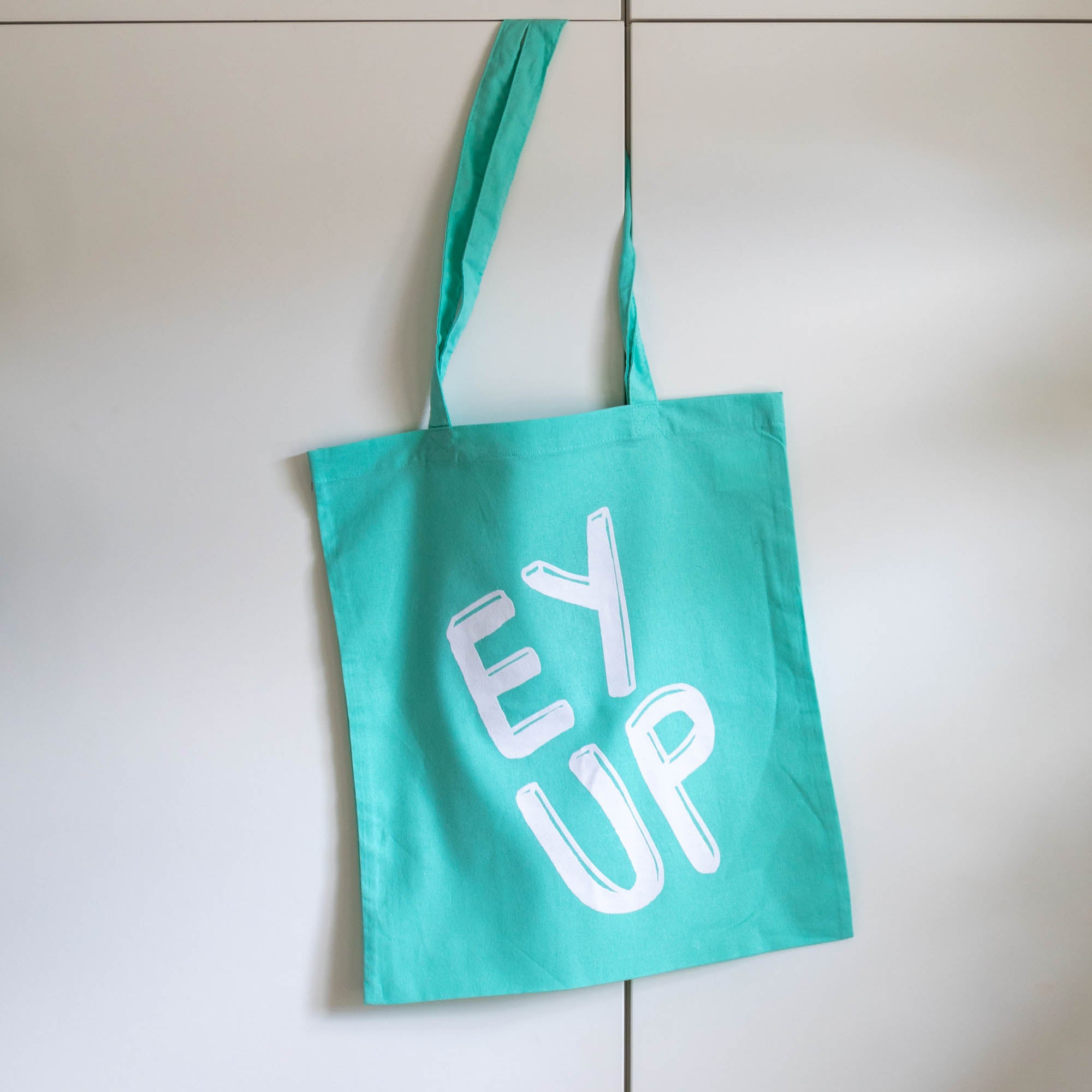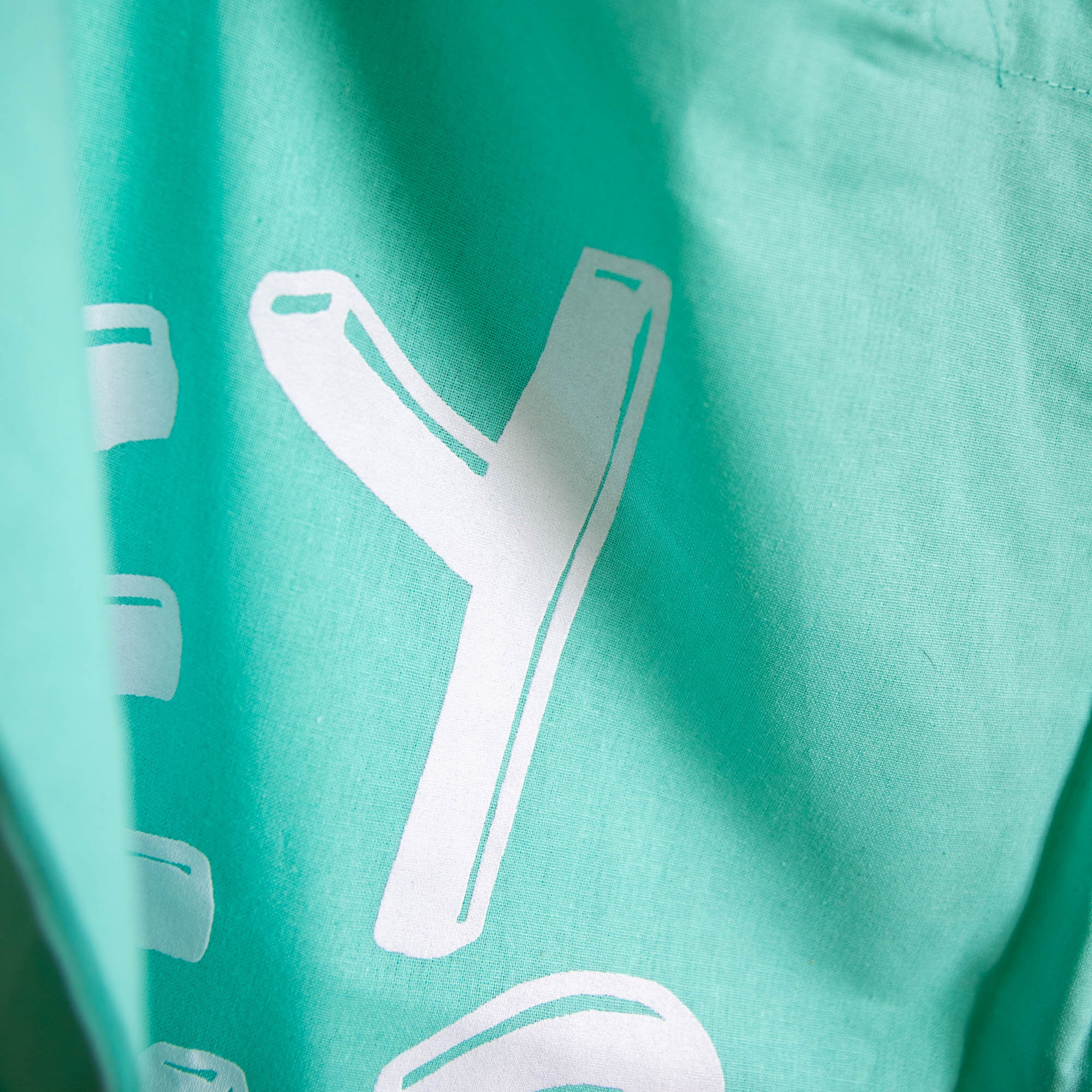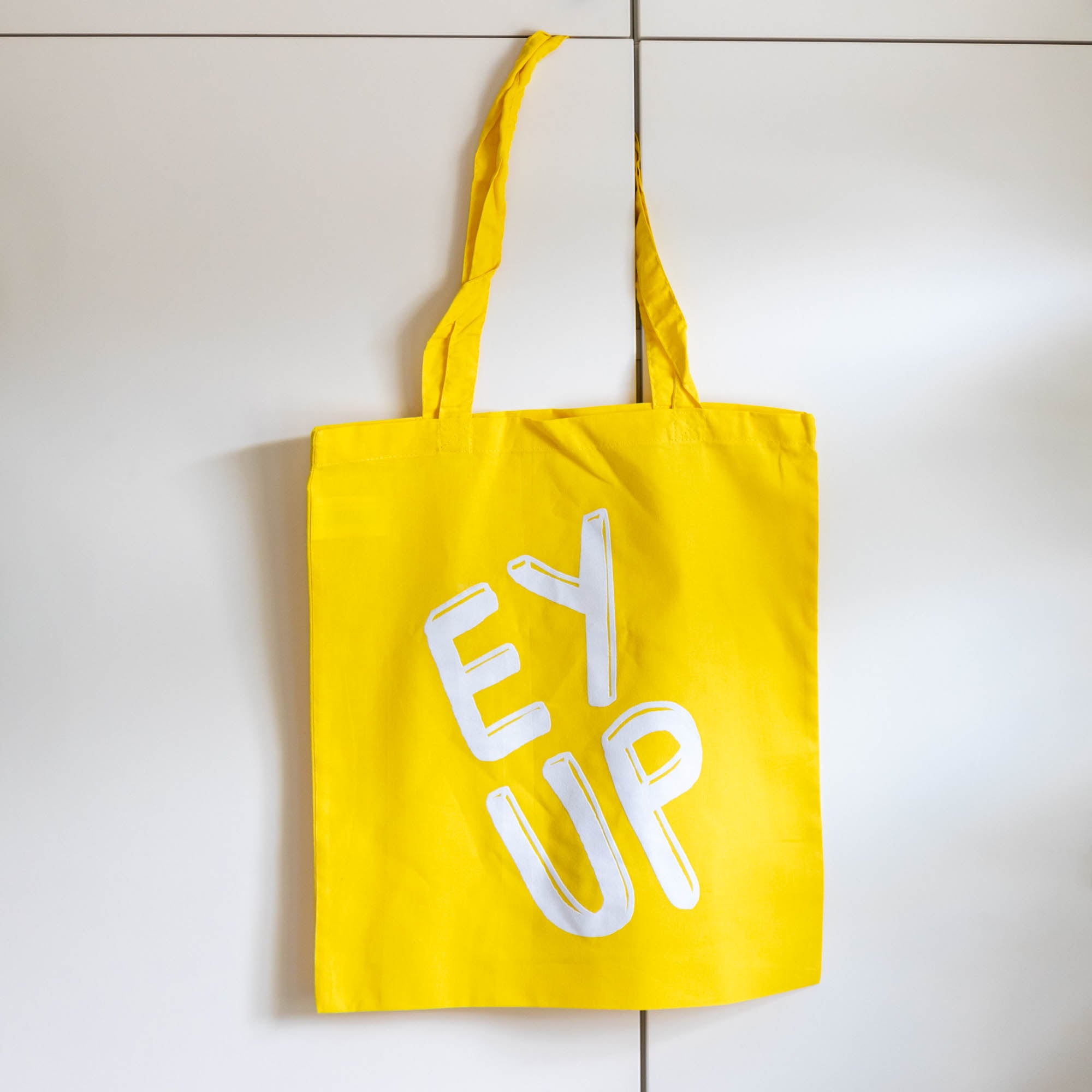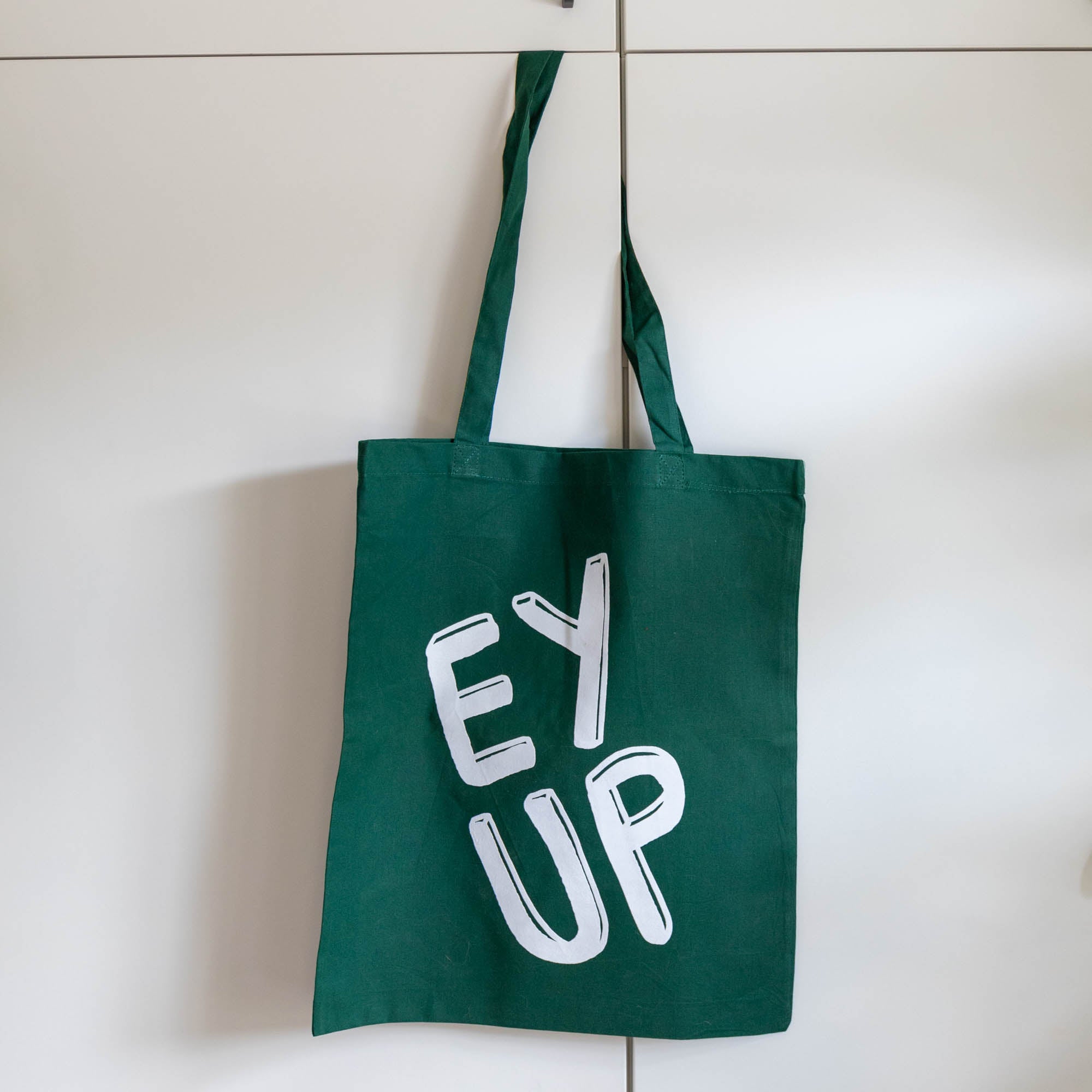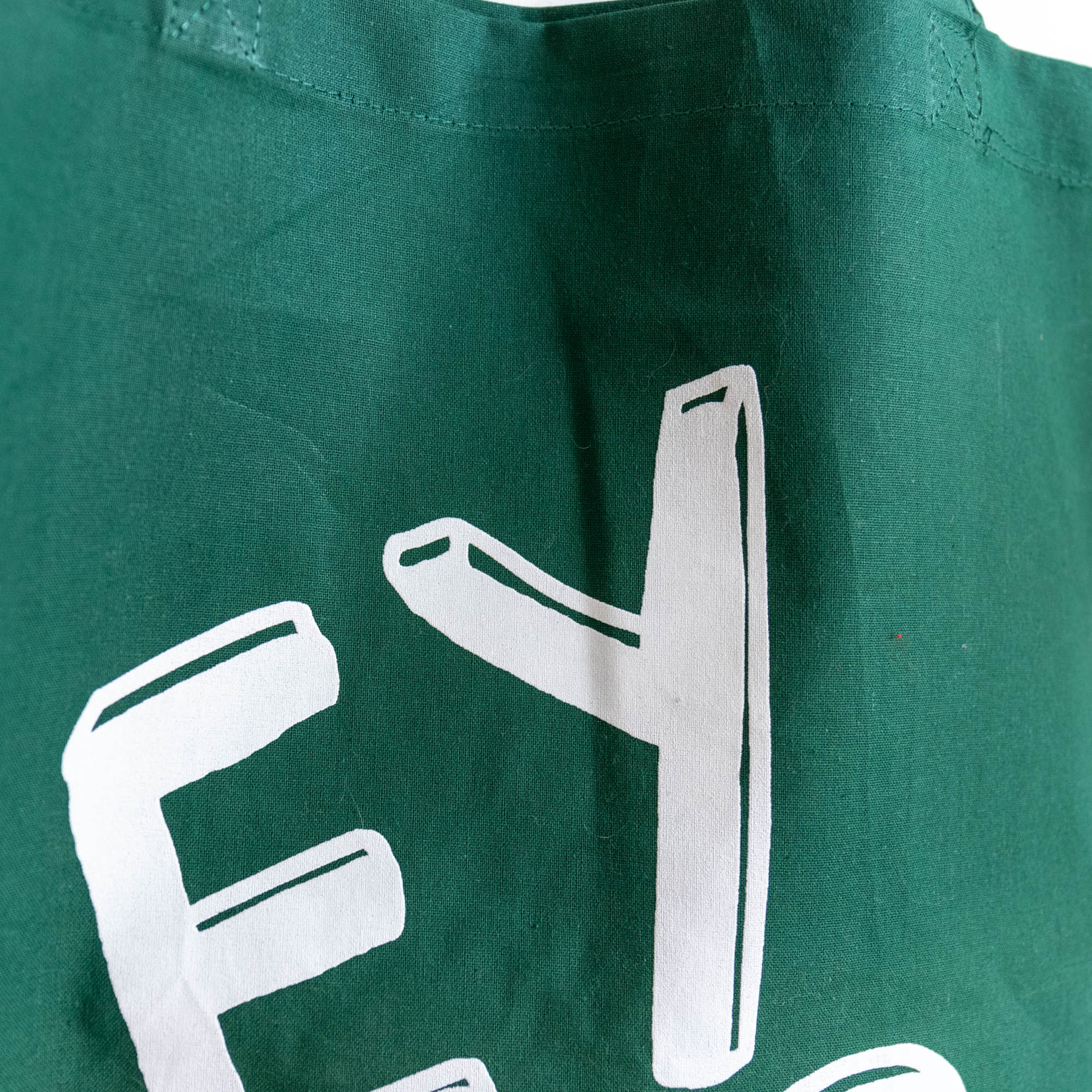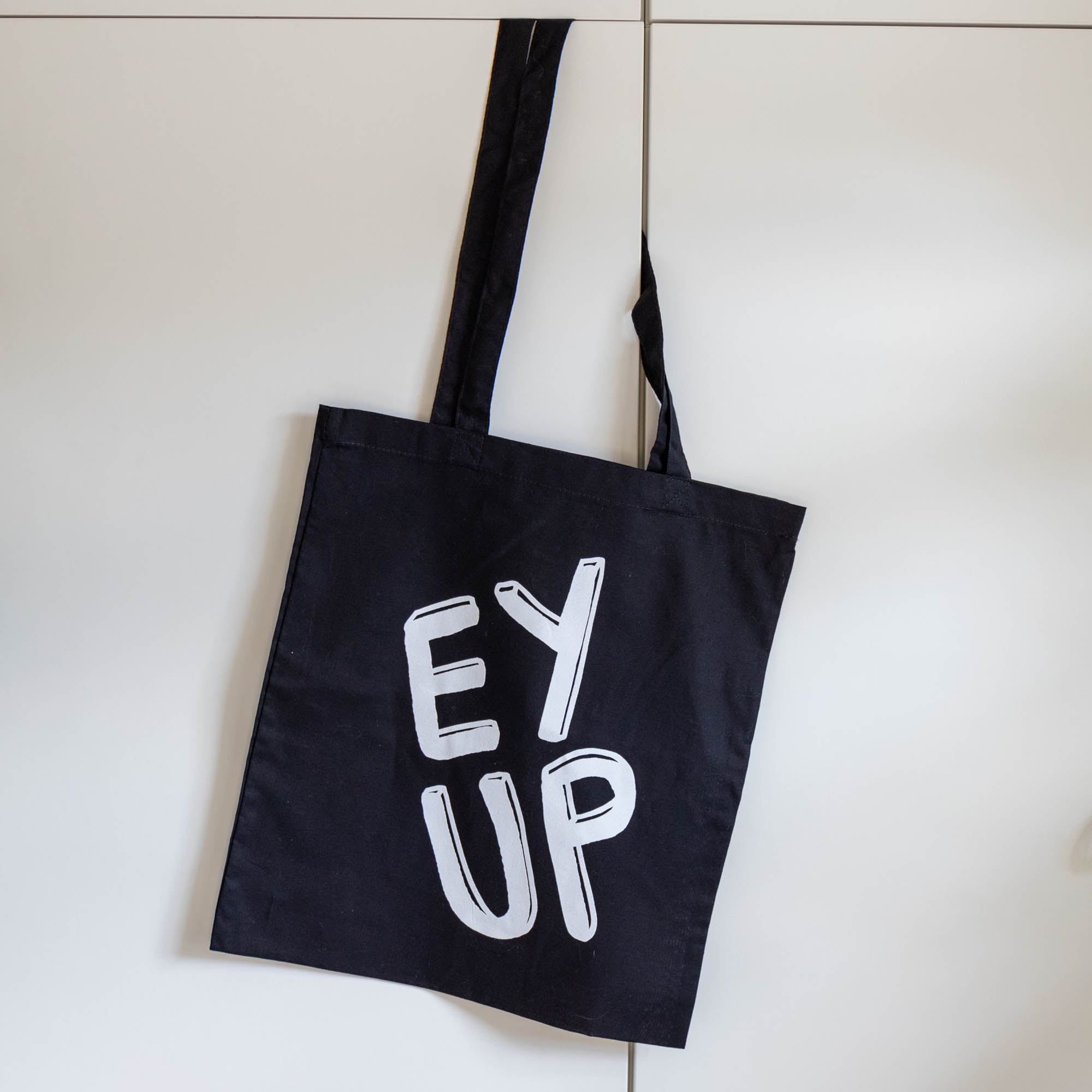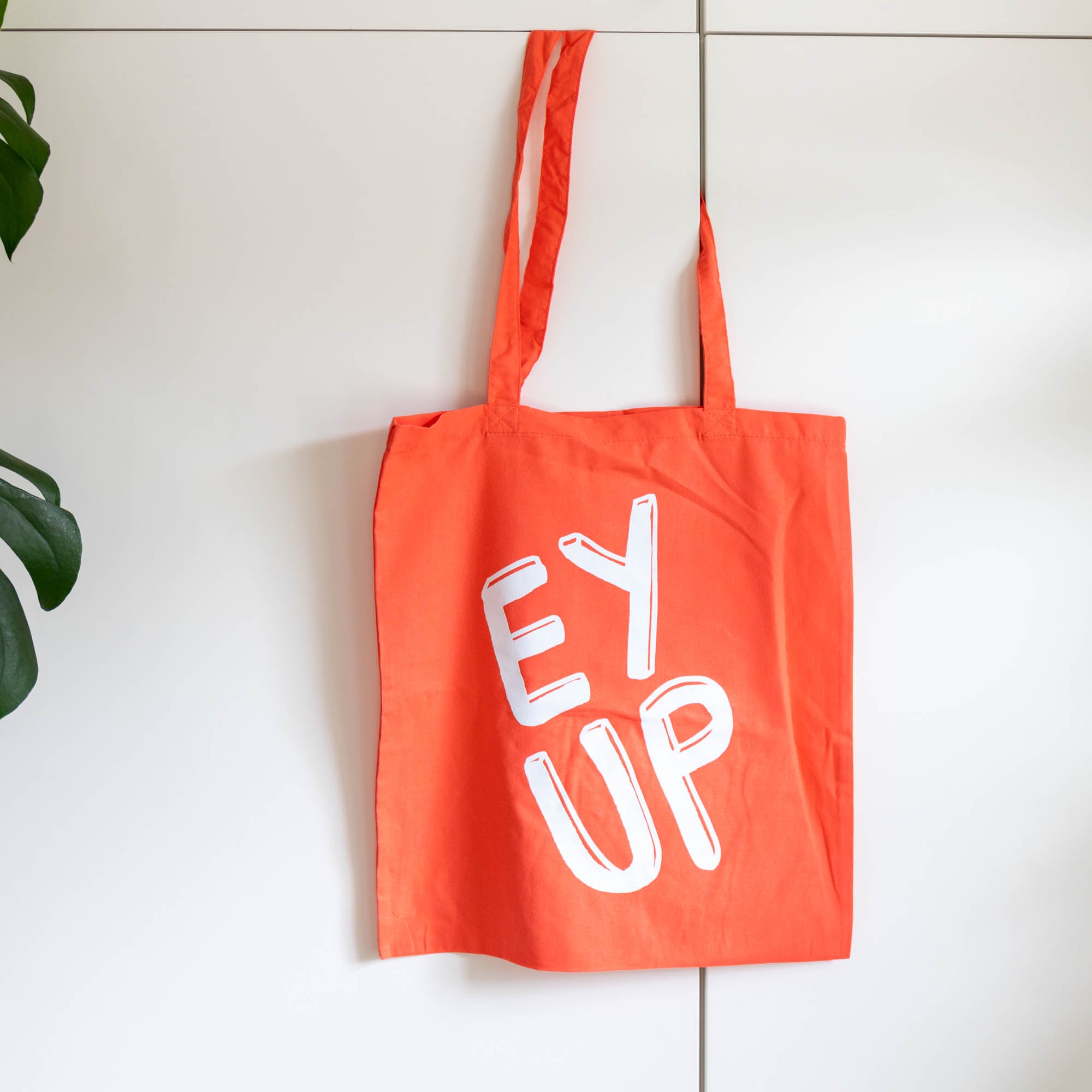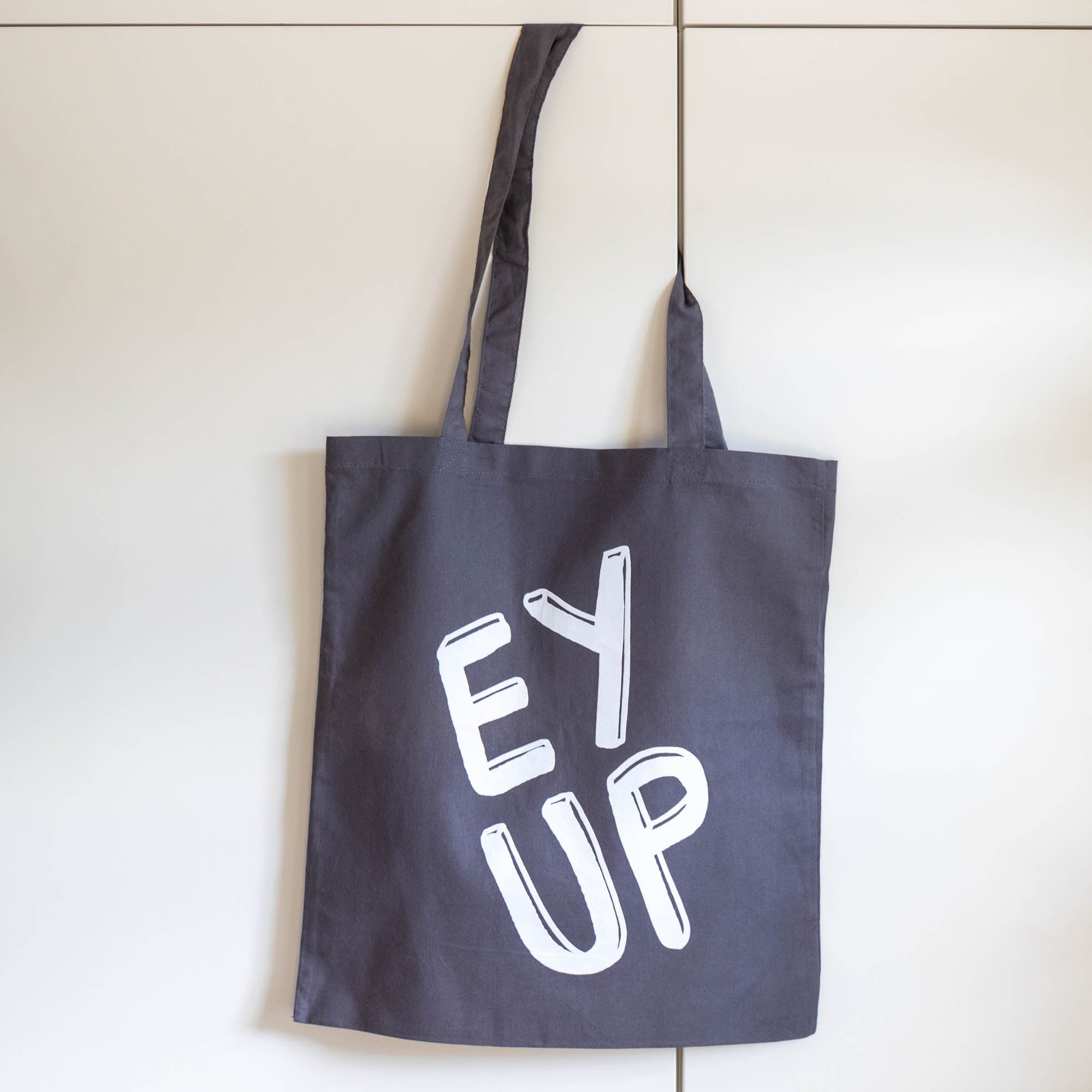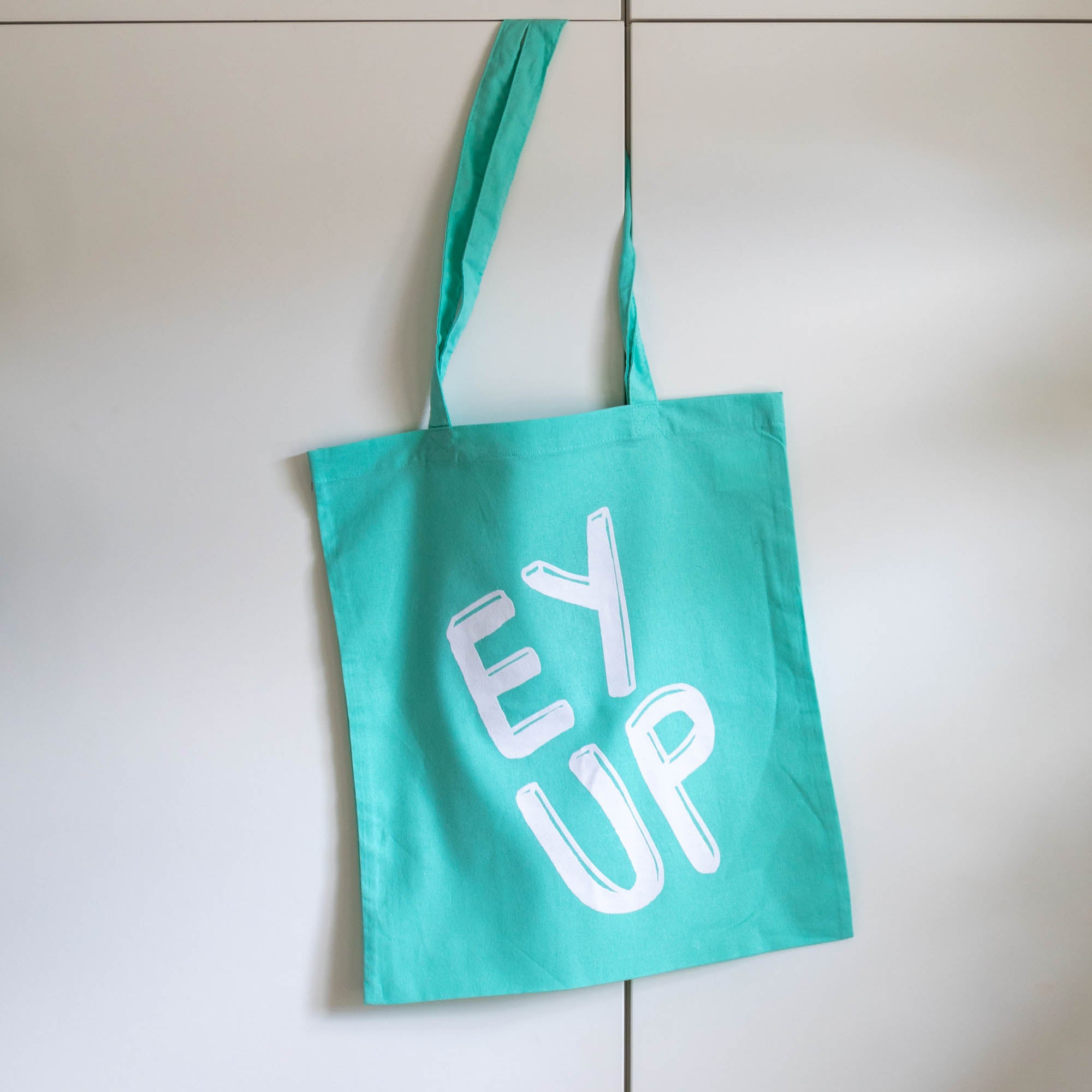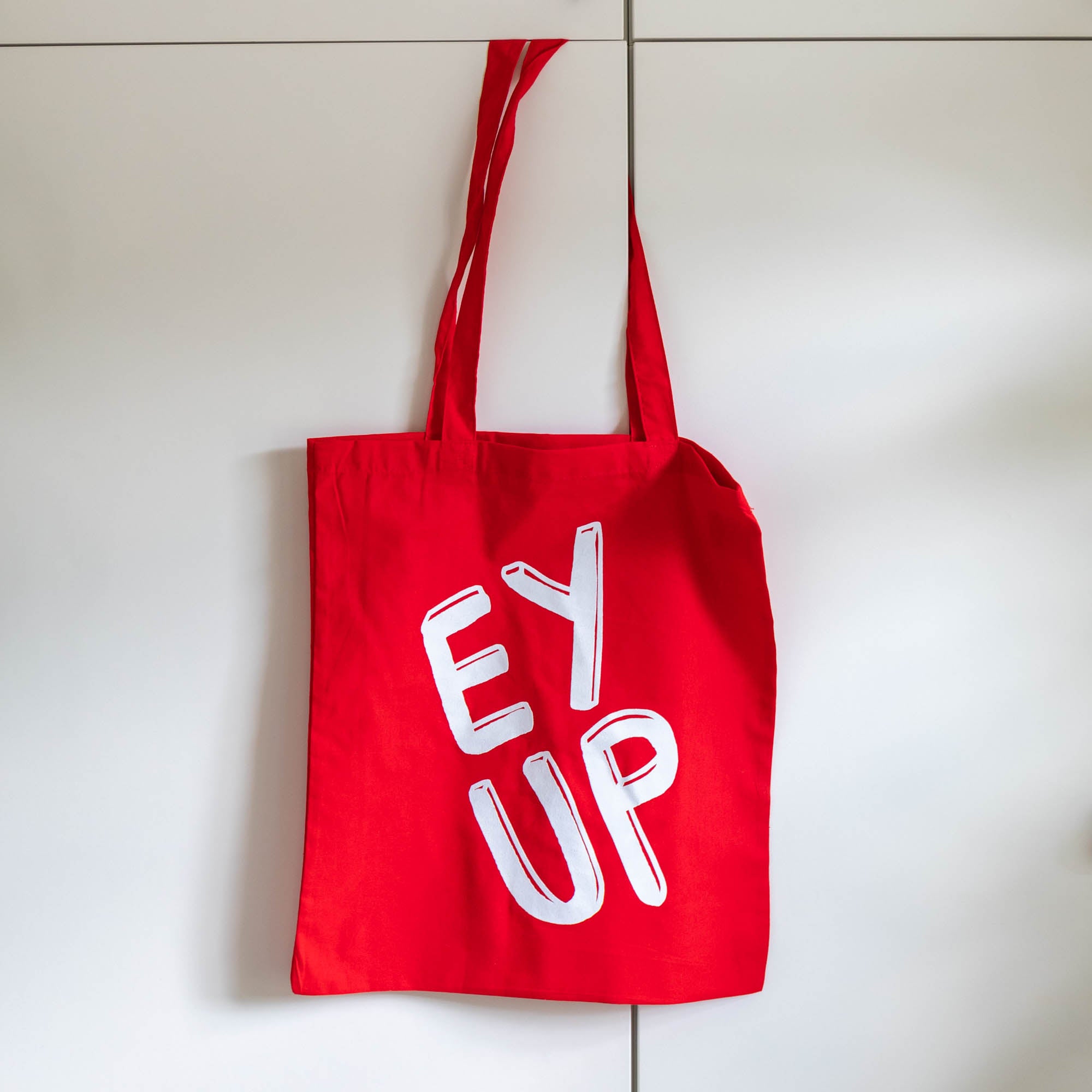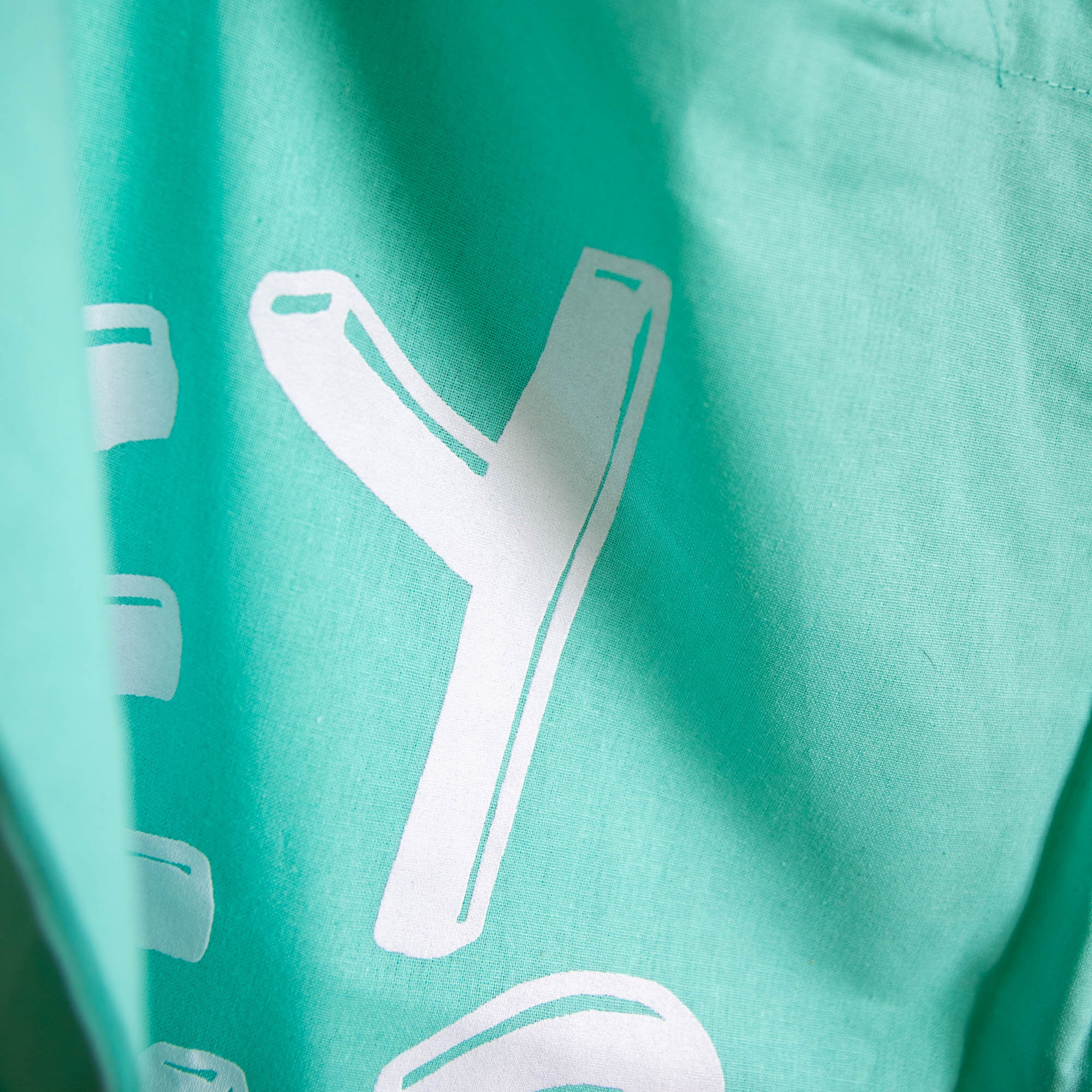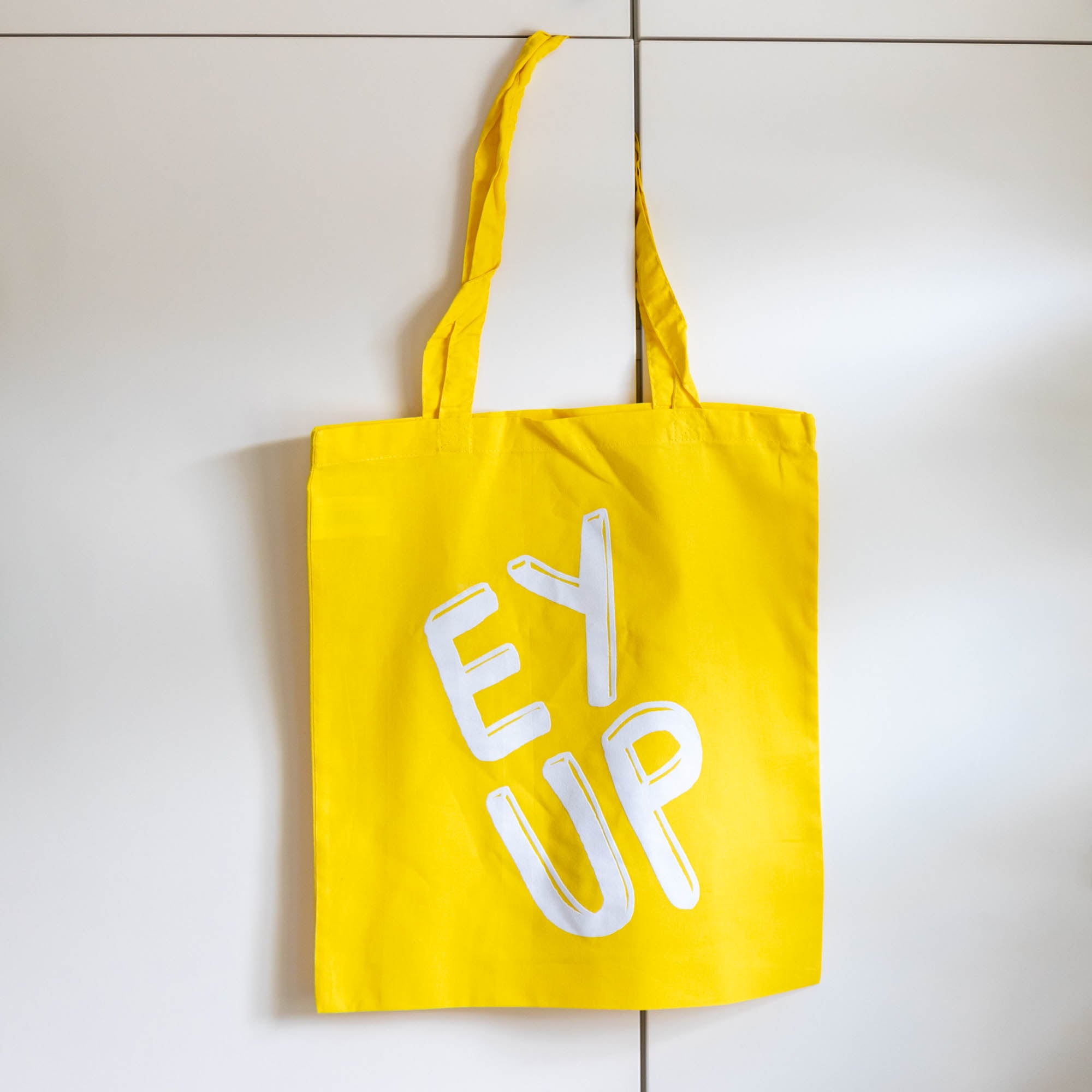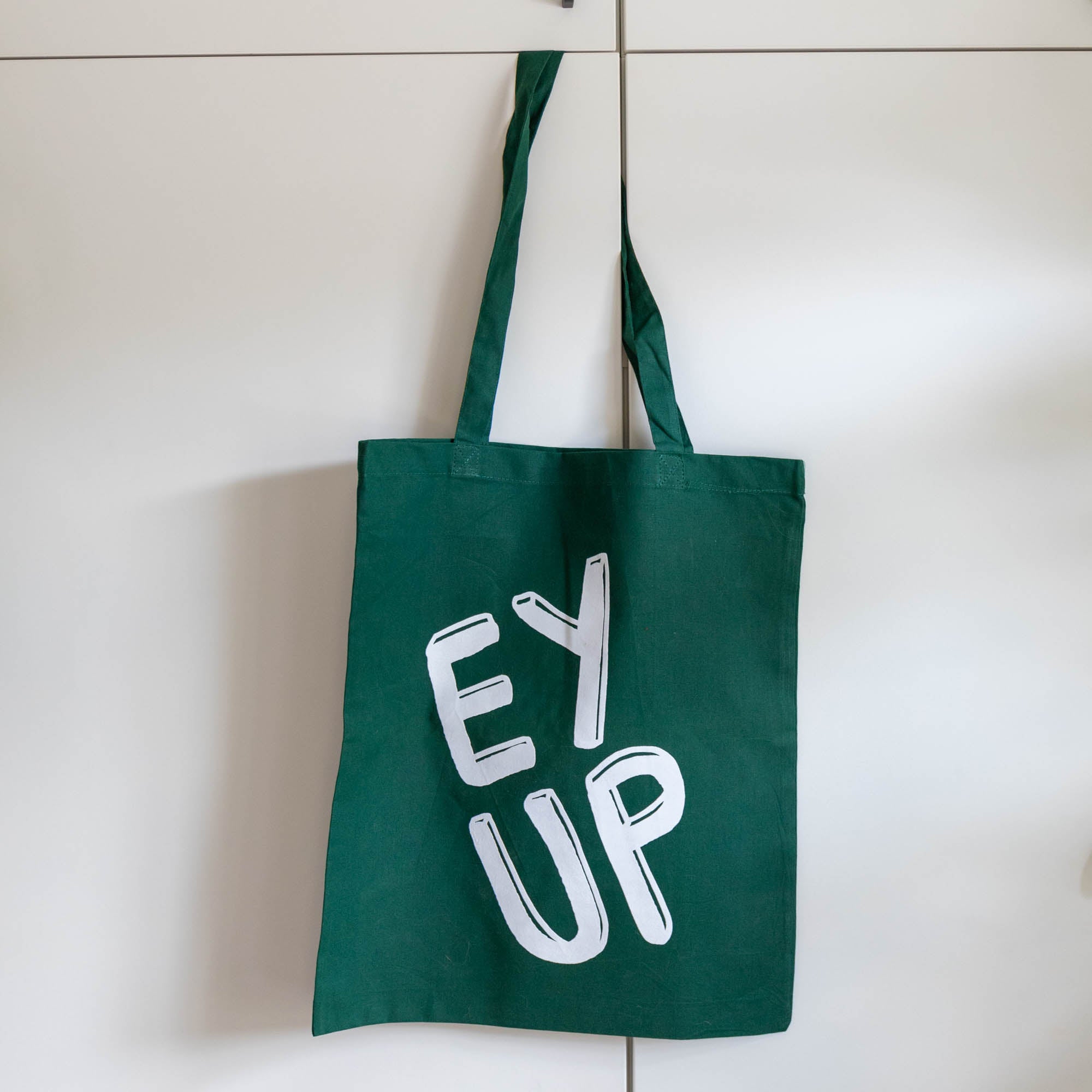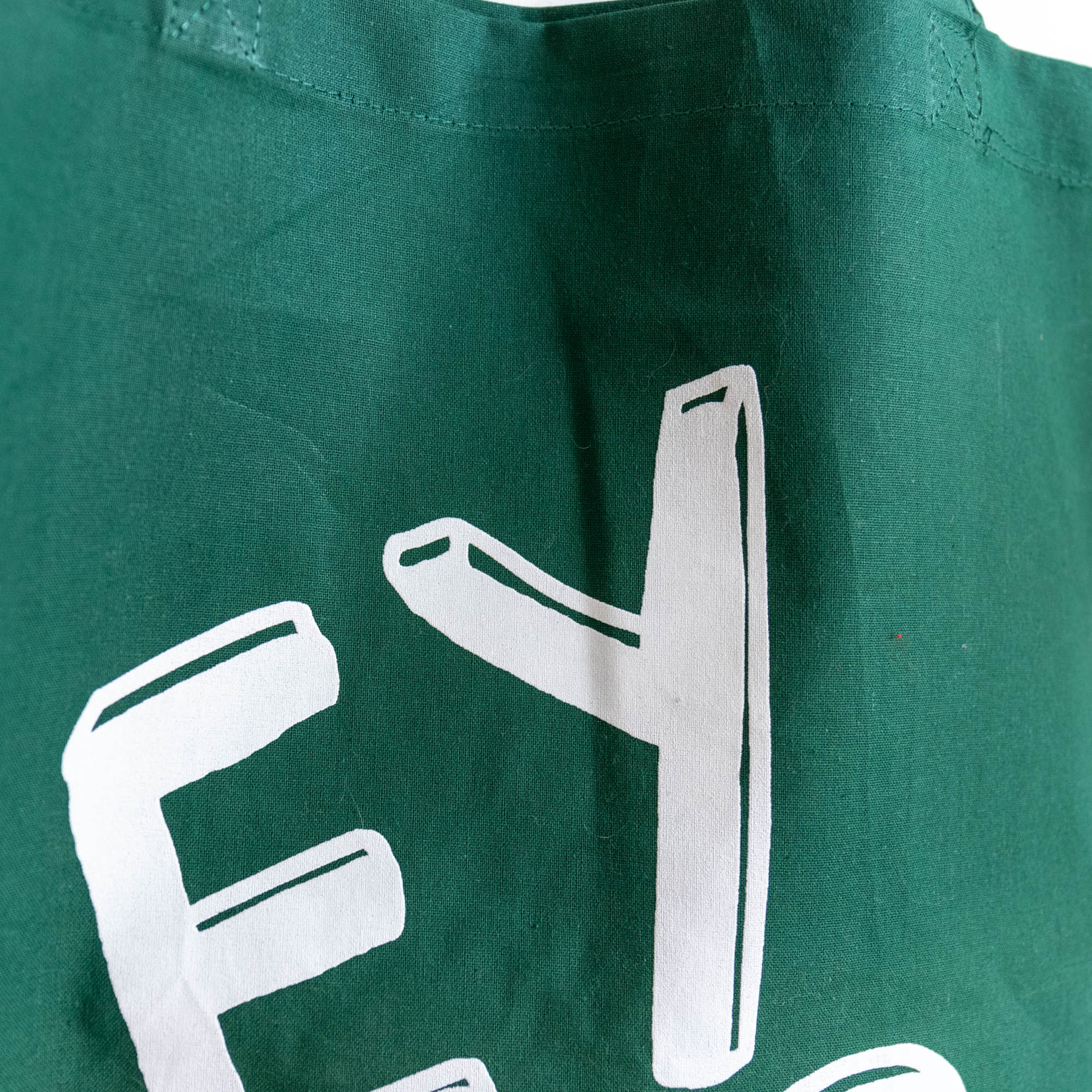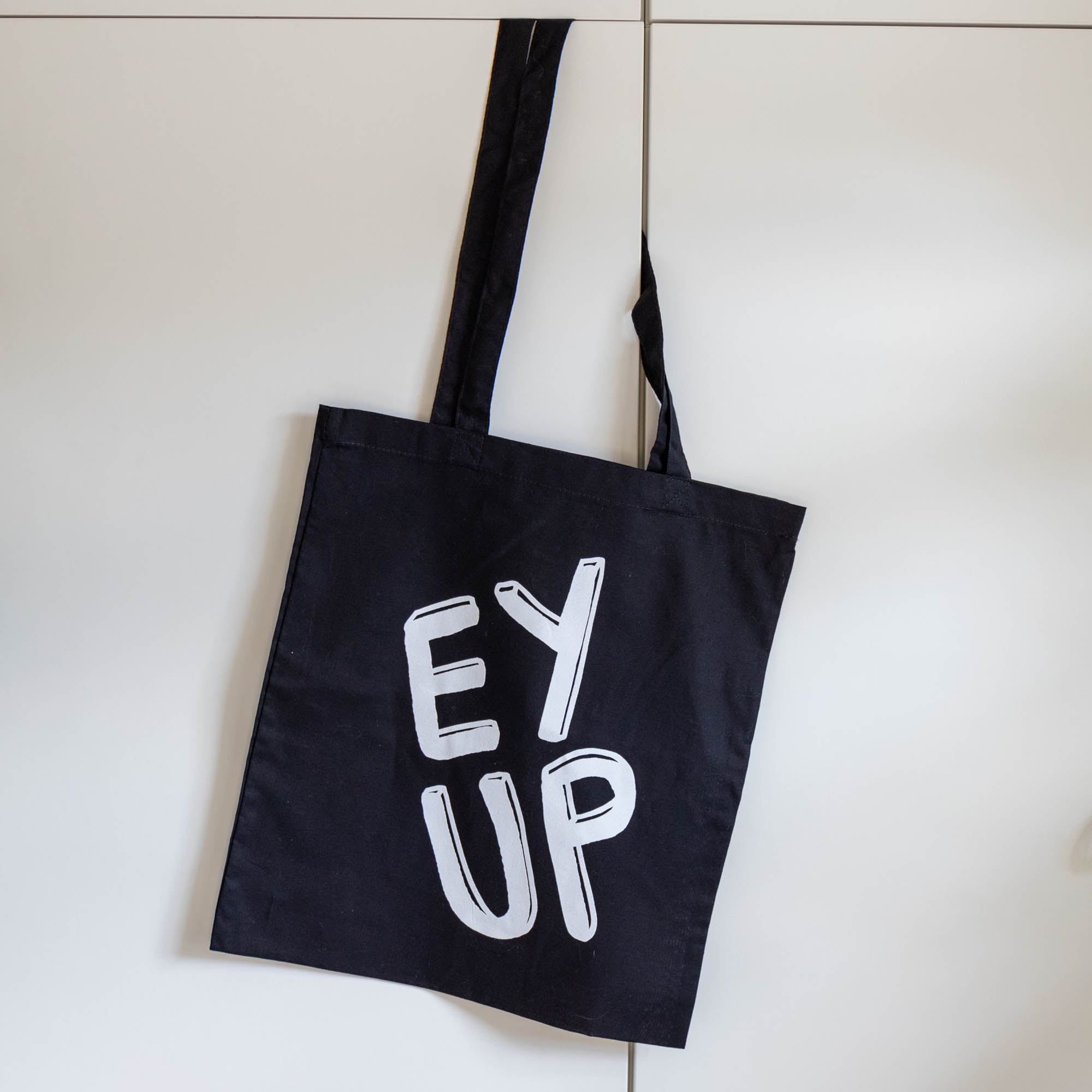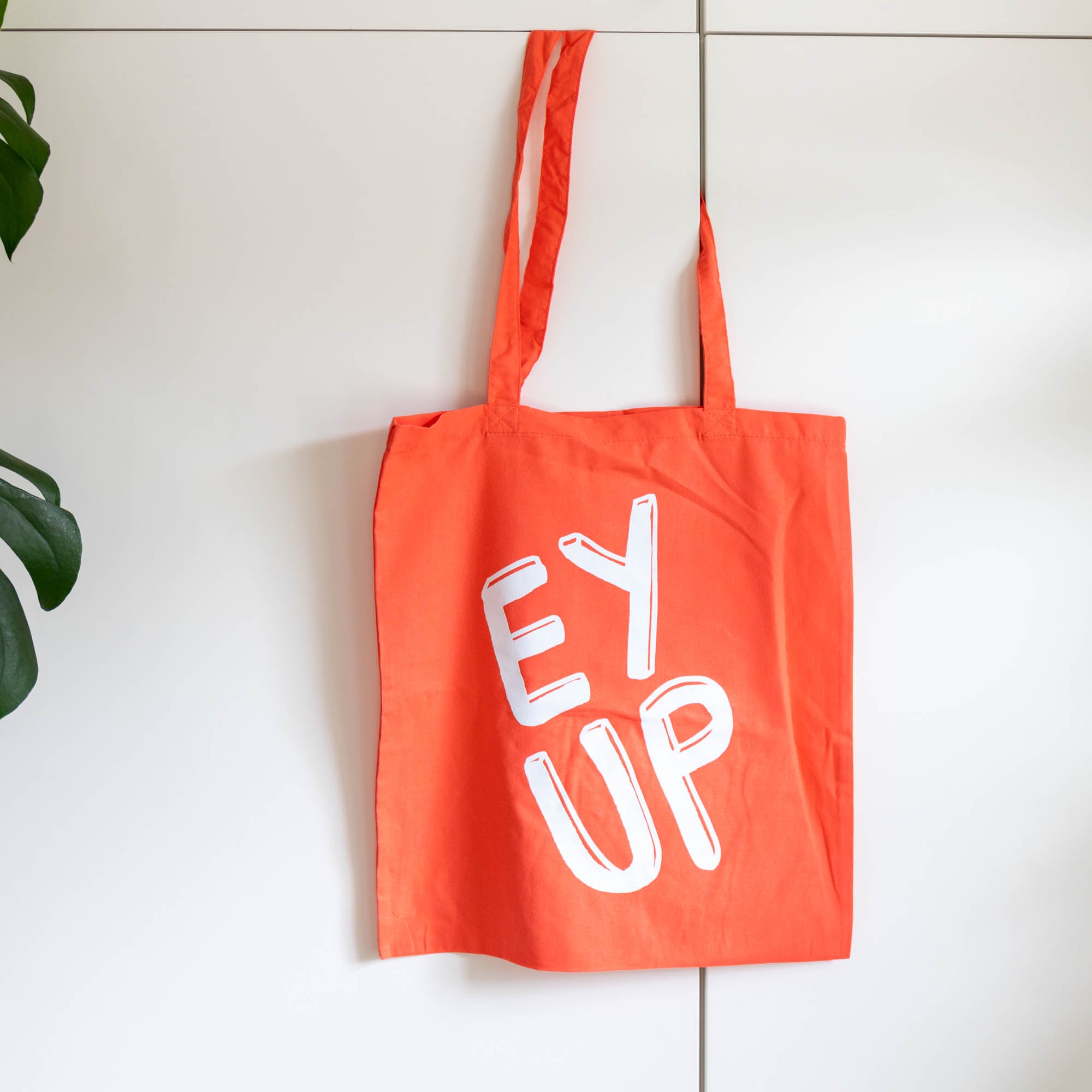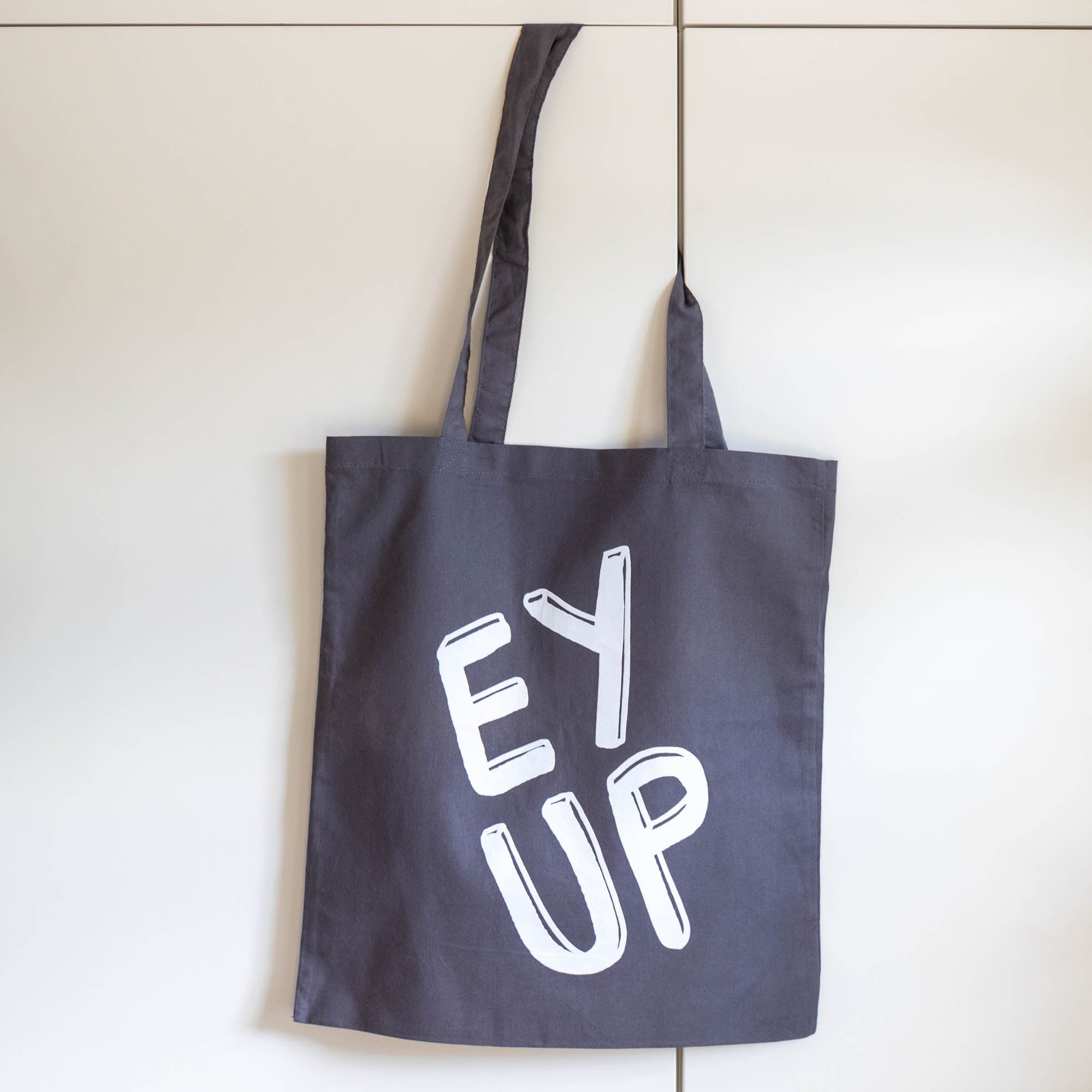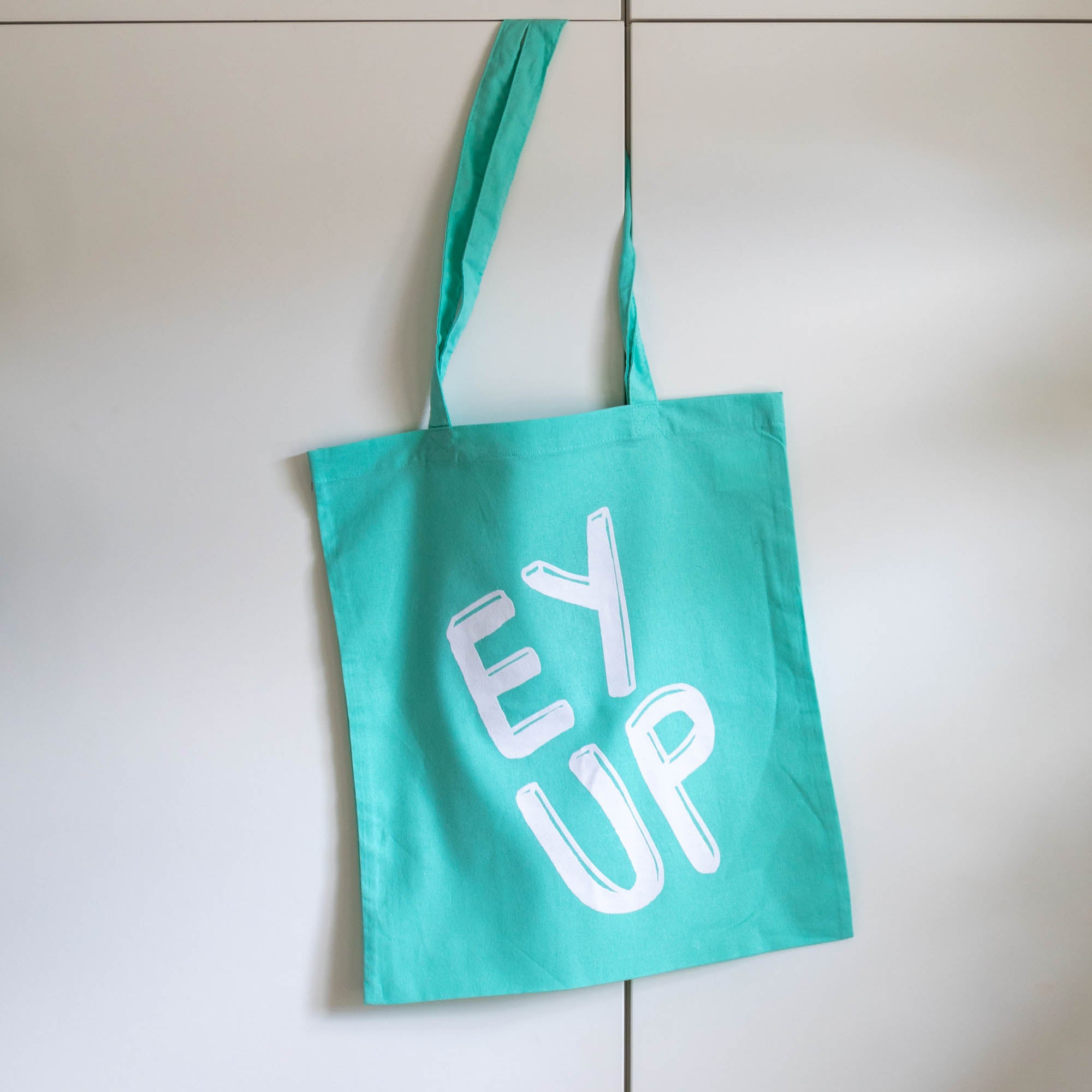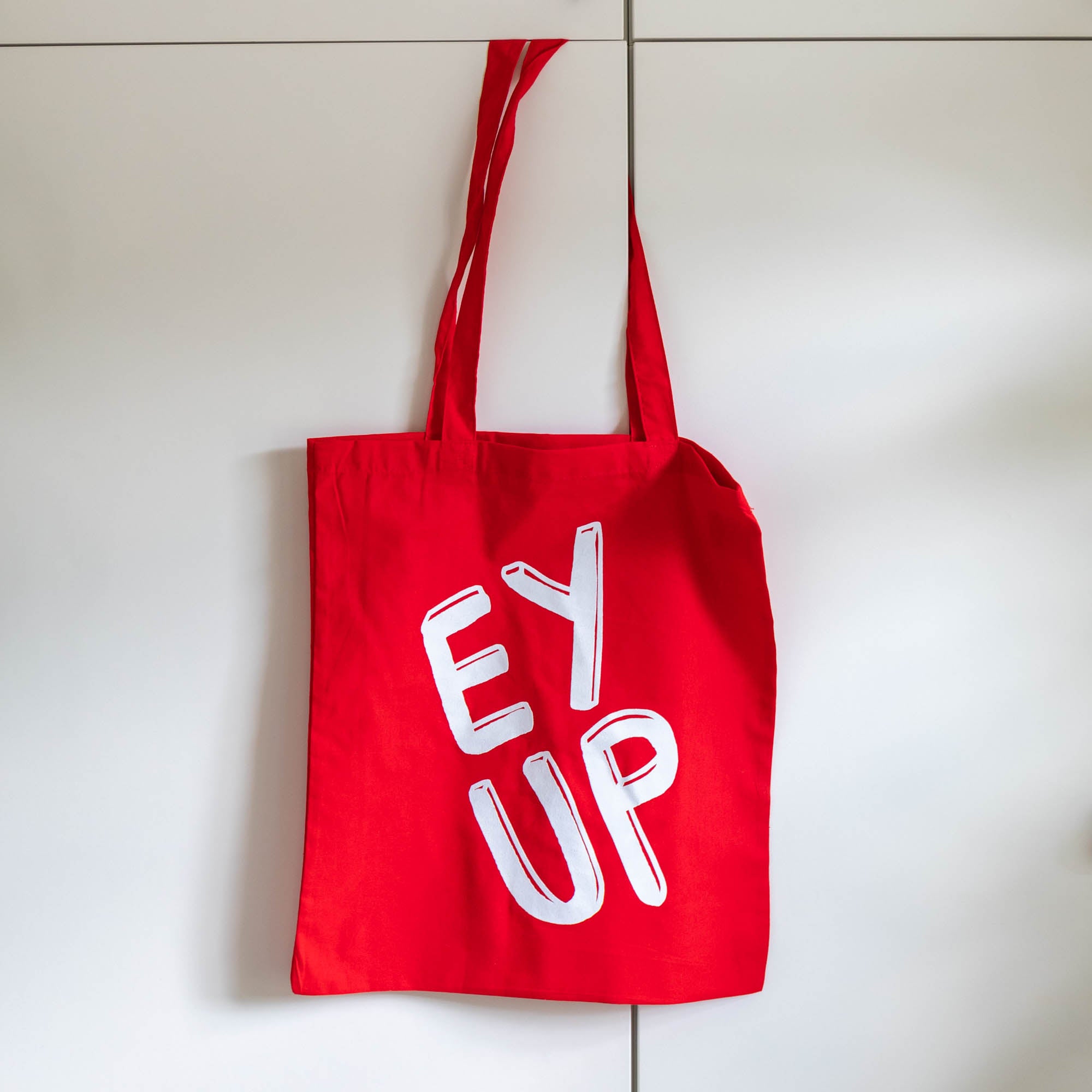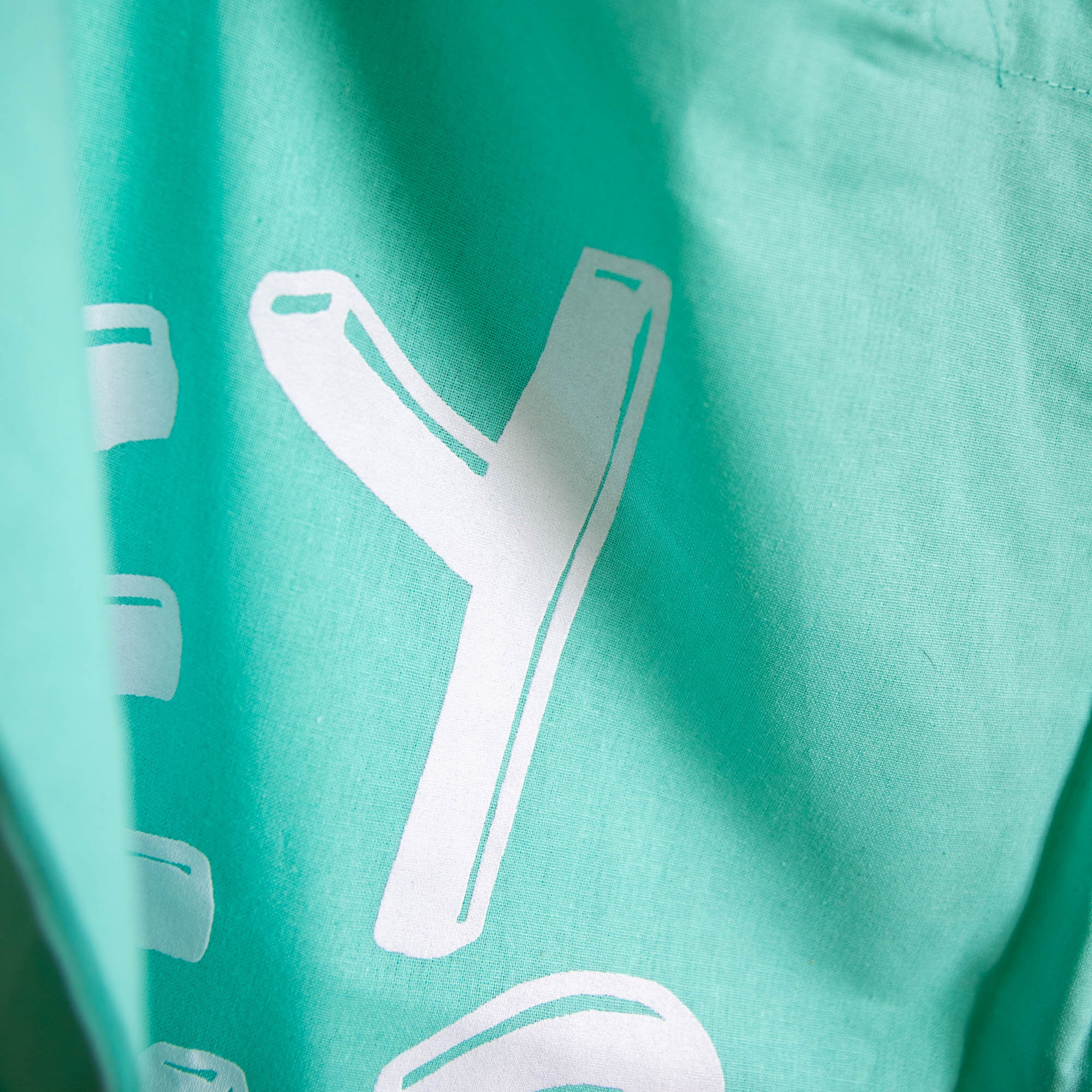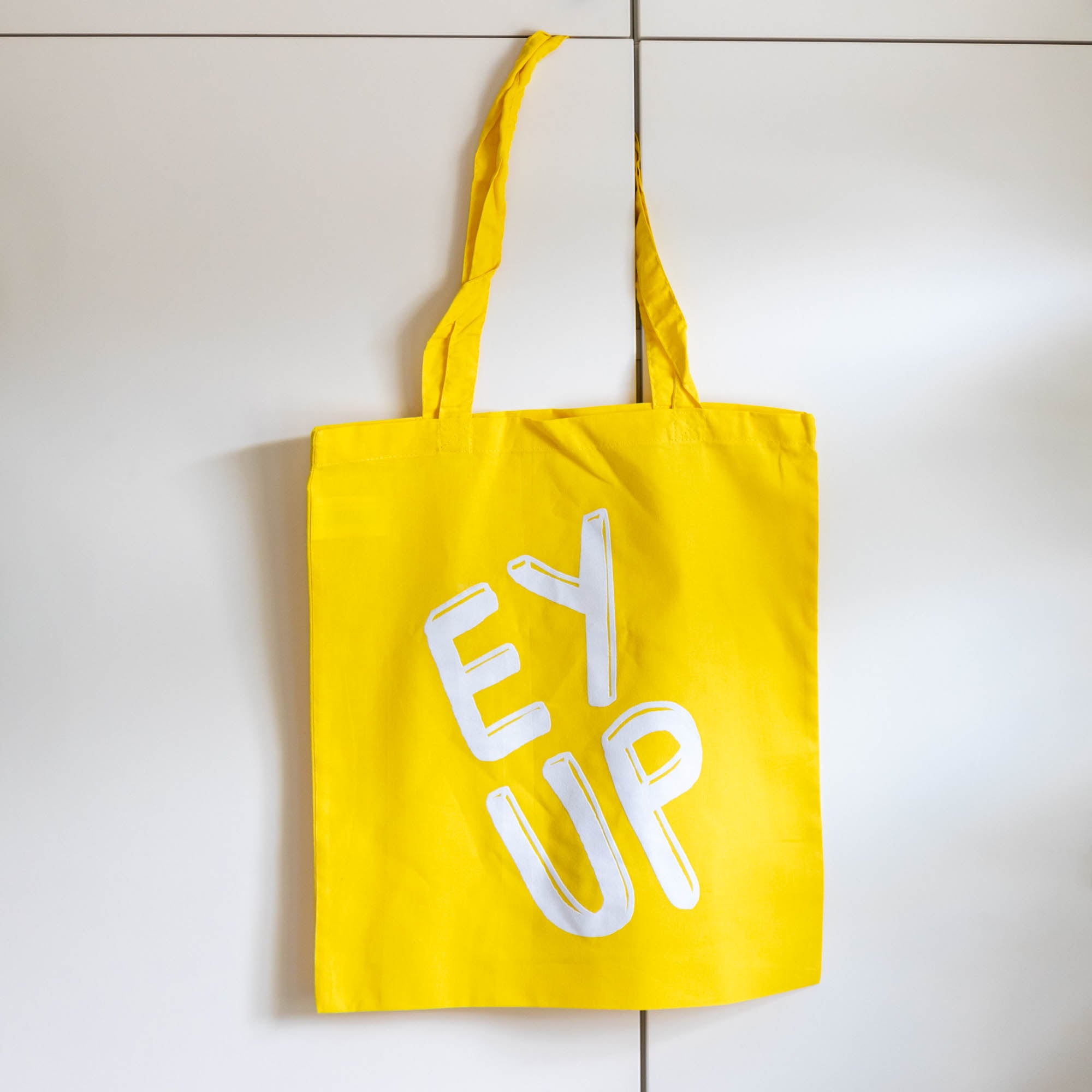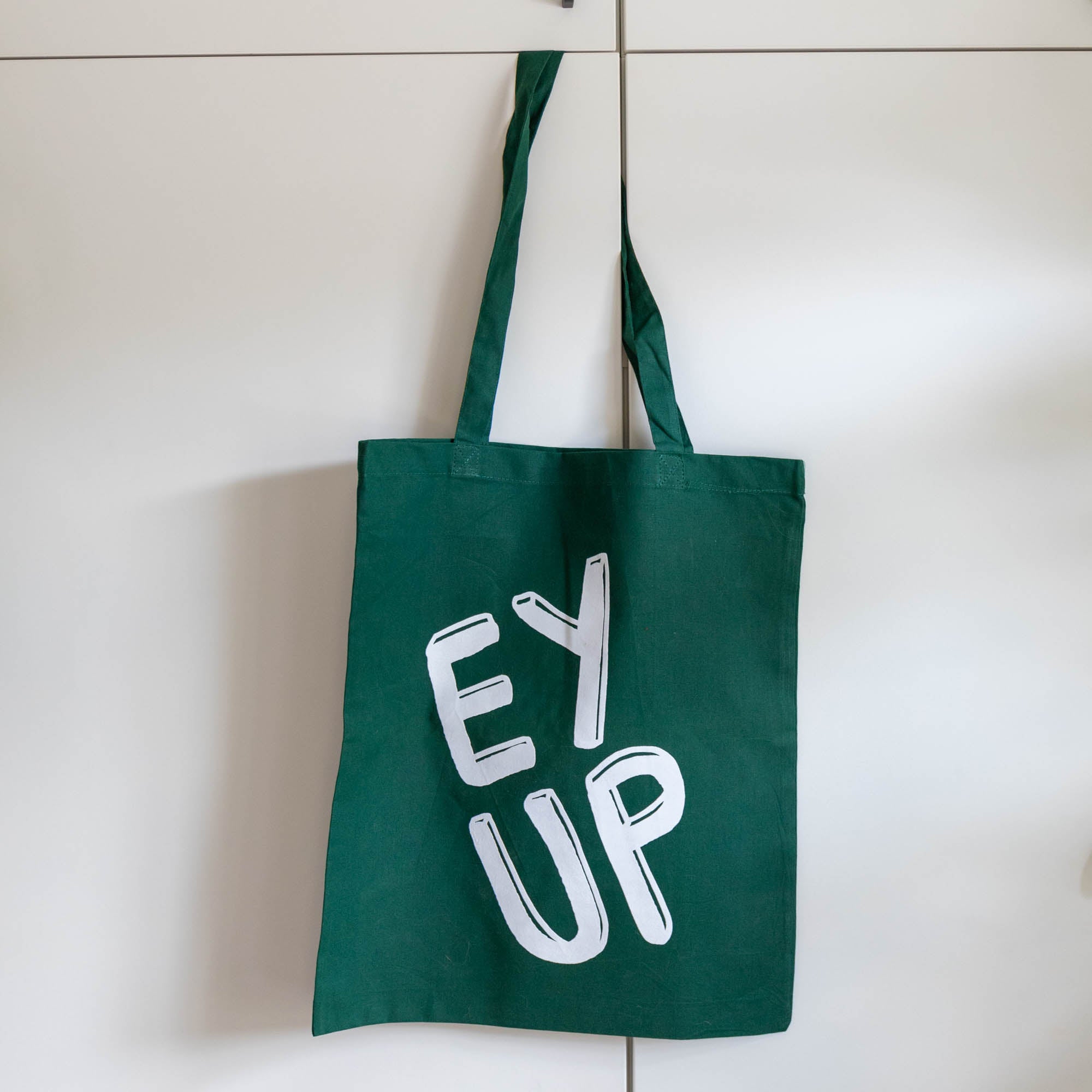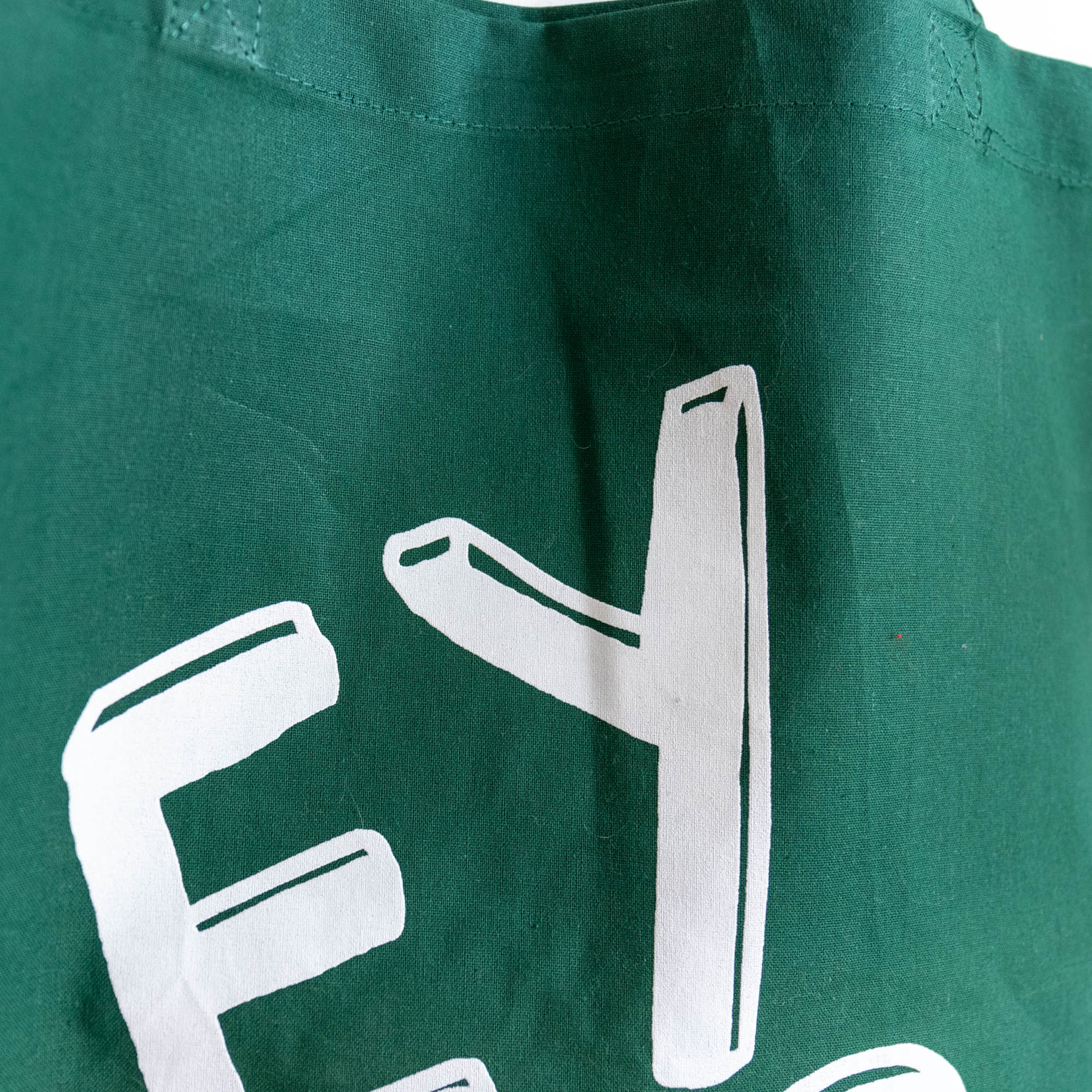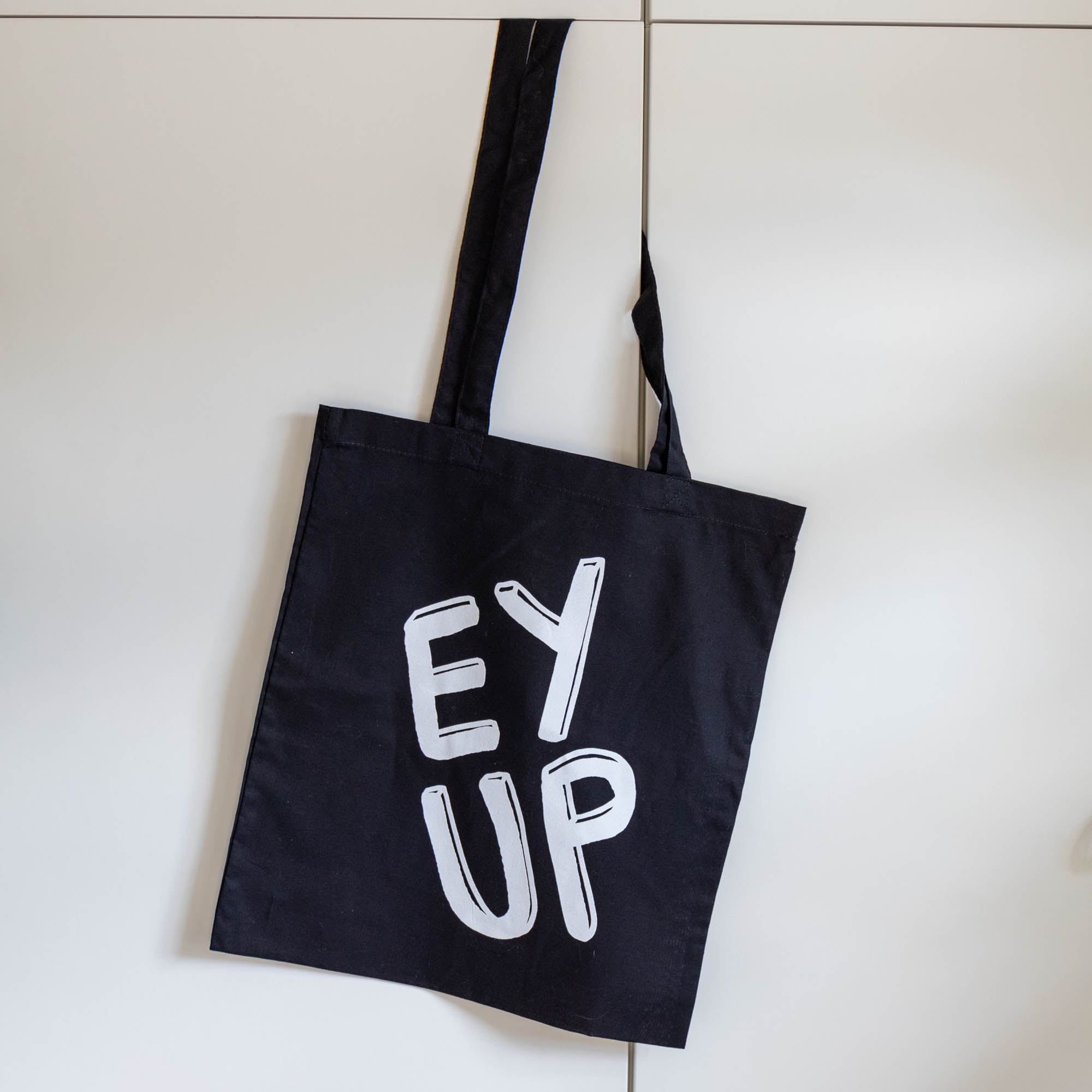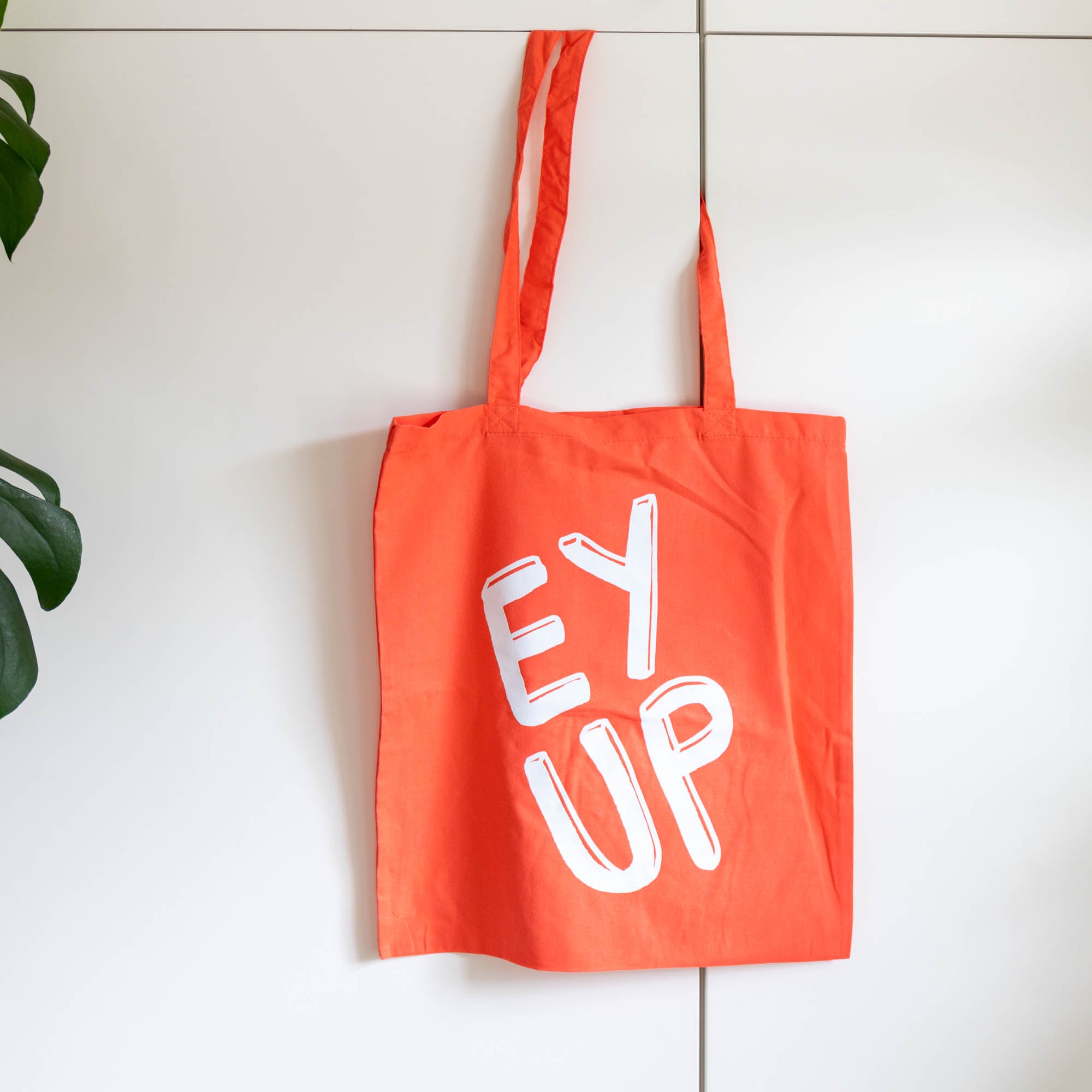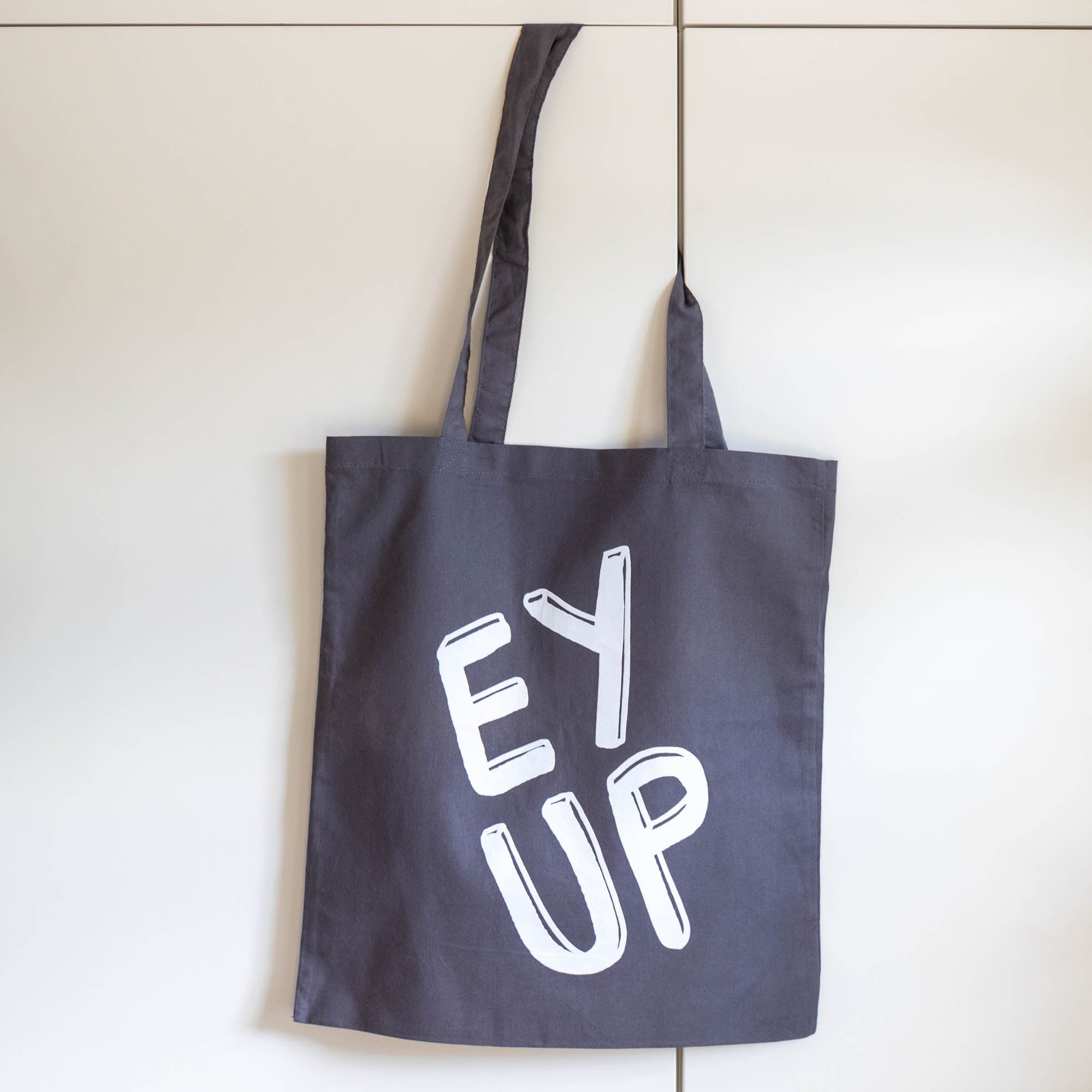 Ey Up Tote Bag
FREE SHIPPING ON UK ORDERS OVER £15
Our Ey Up 100% cotton, screen printed tote bag features a white print of the proper Northern "Ey Up" greeting on a variety of colours. 
This "Ey Up" tote bag measures 38cm X 41cm, with 38cm long (from bag to the top) handles which means the bag sits comfortably on your shoulder - not too long, not too short.
Great gift
I chose the forest green option which looks lush in person. Can't wait to start using it from Christmas day.