FREE UK DELIVERY ON ORDERS OVER £20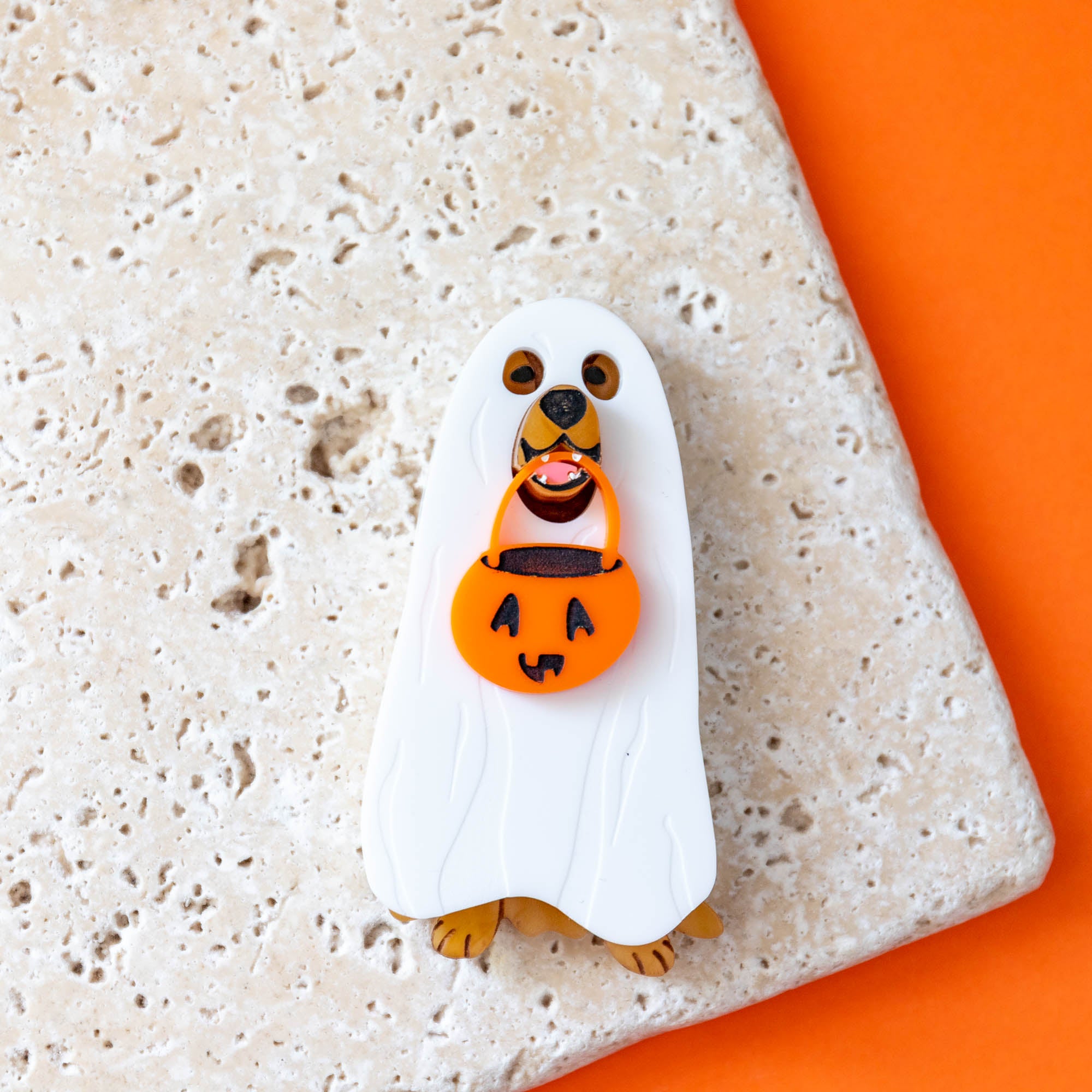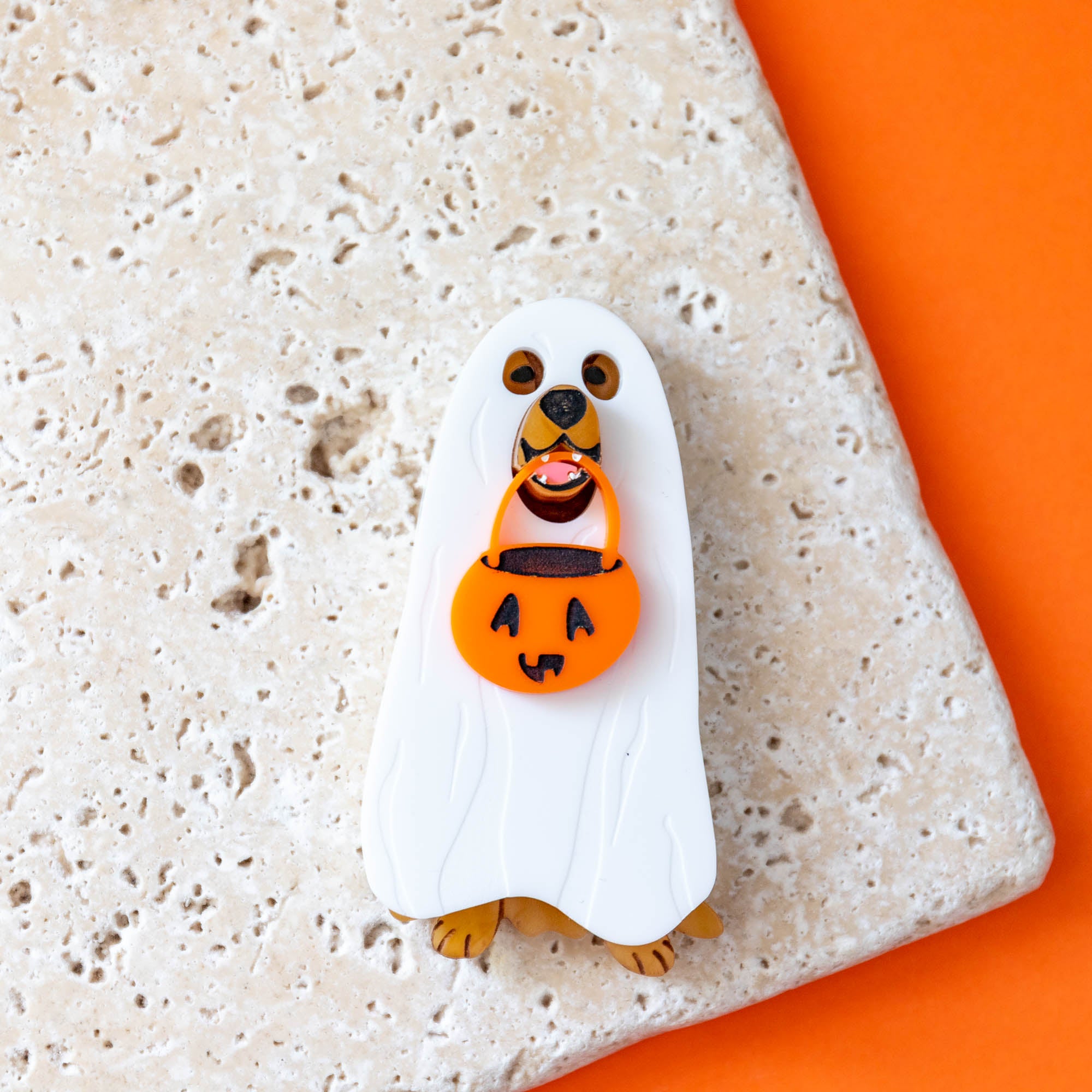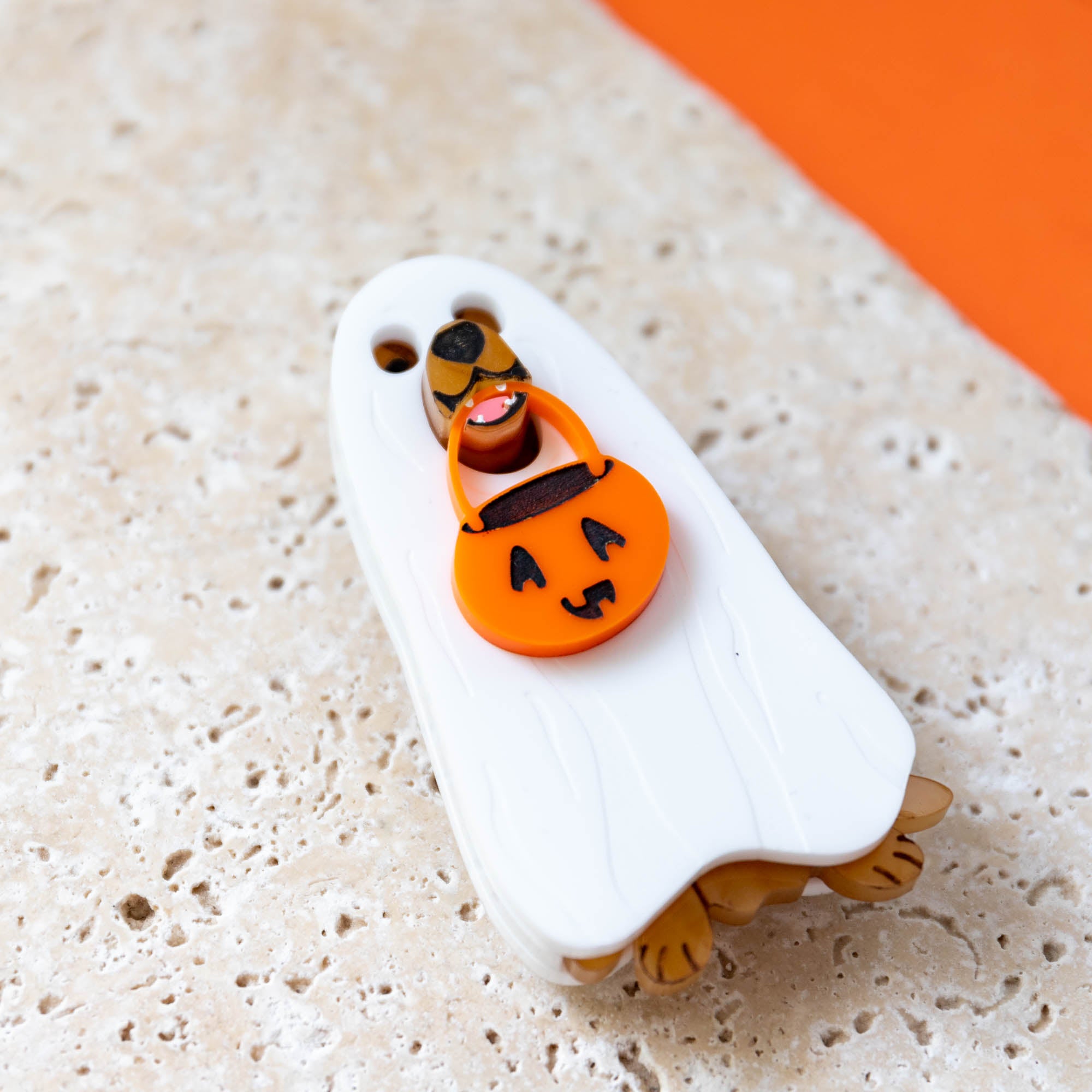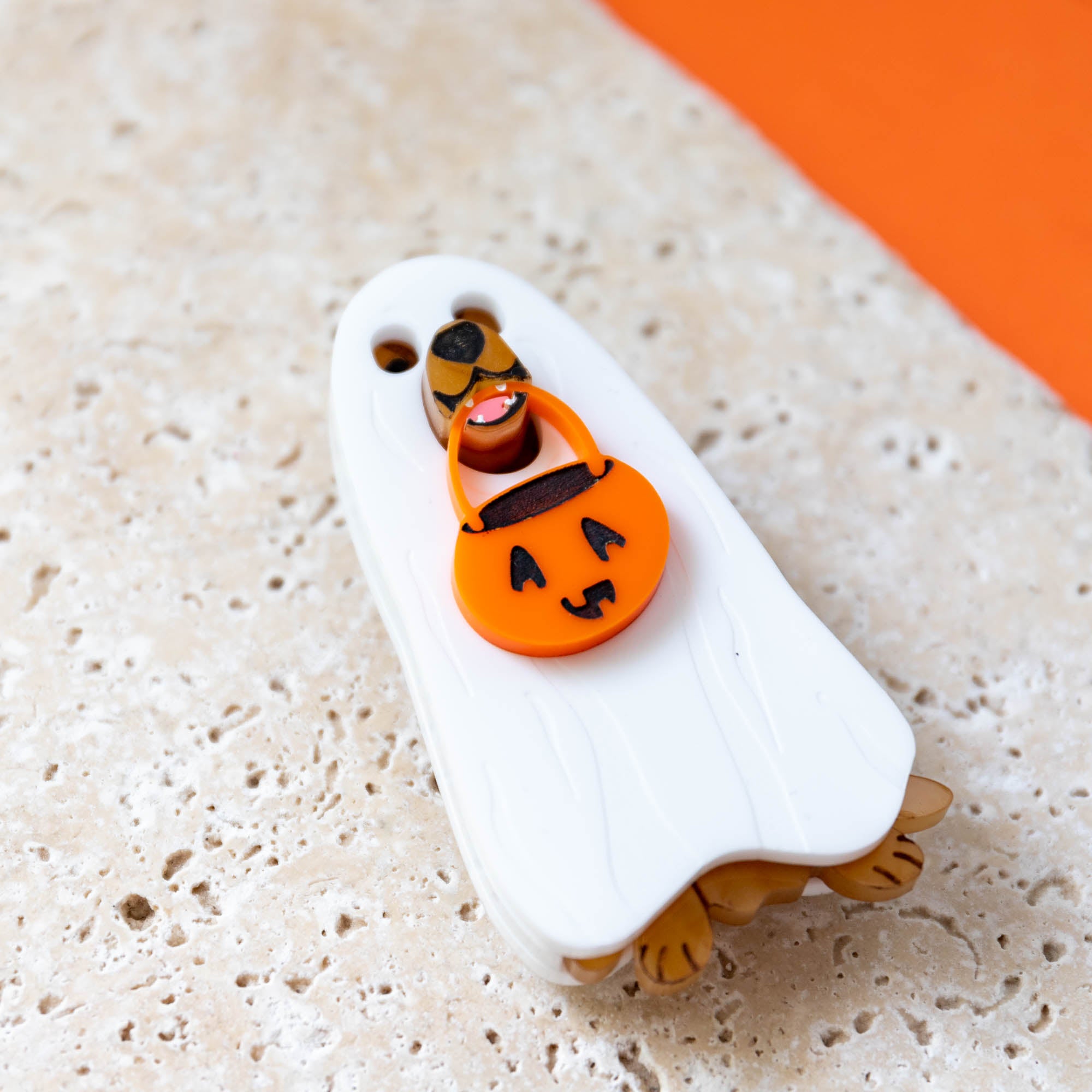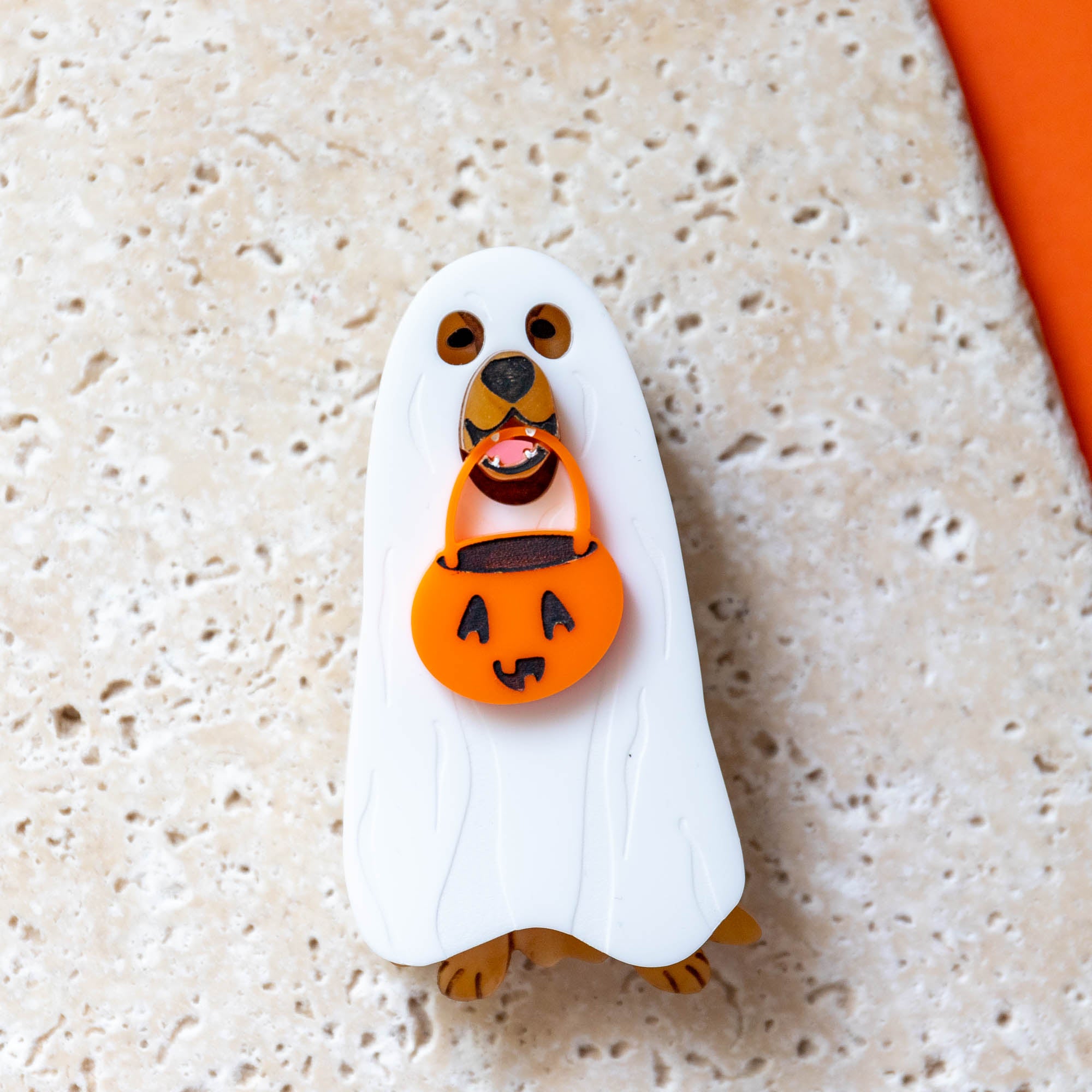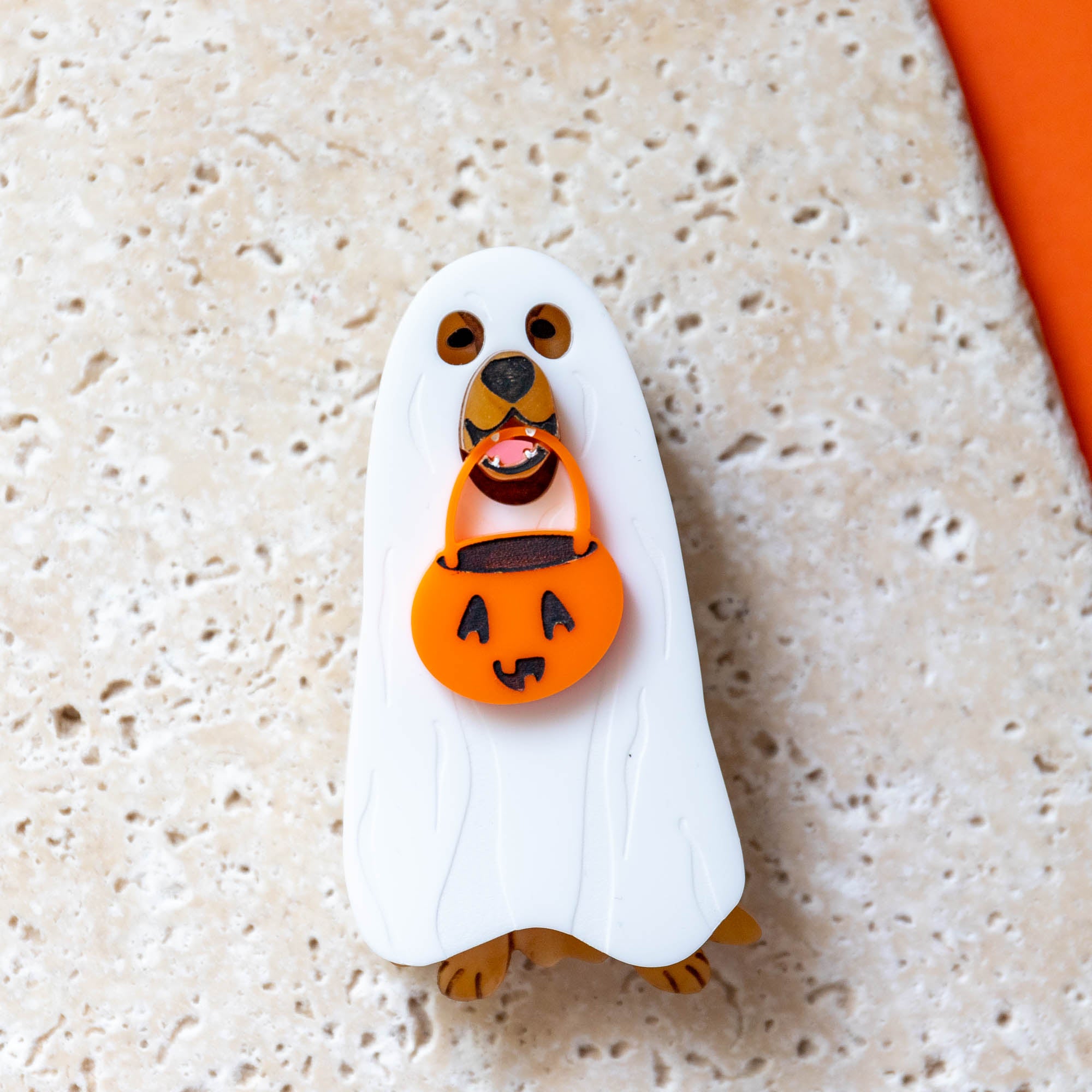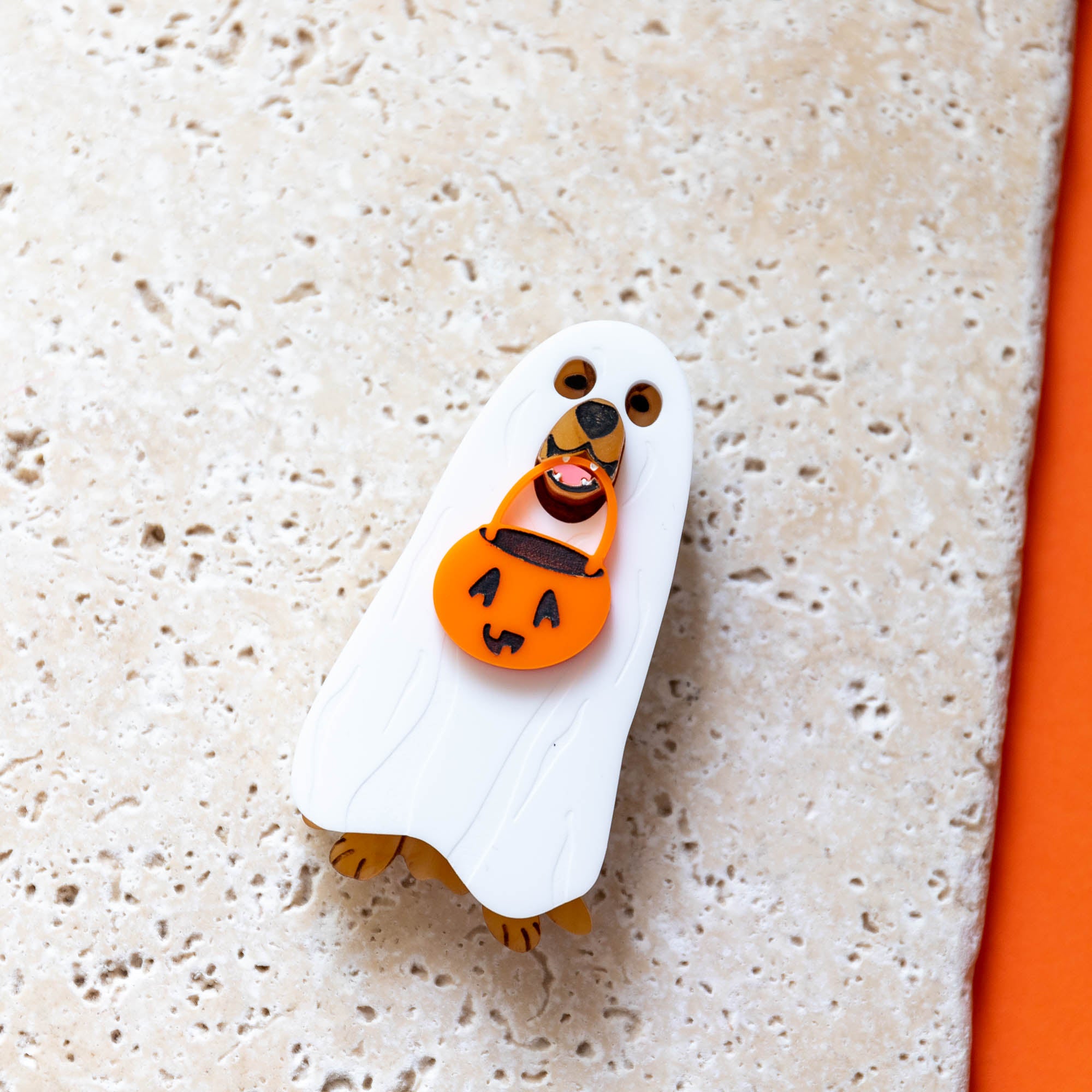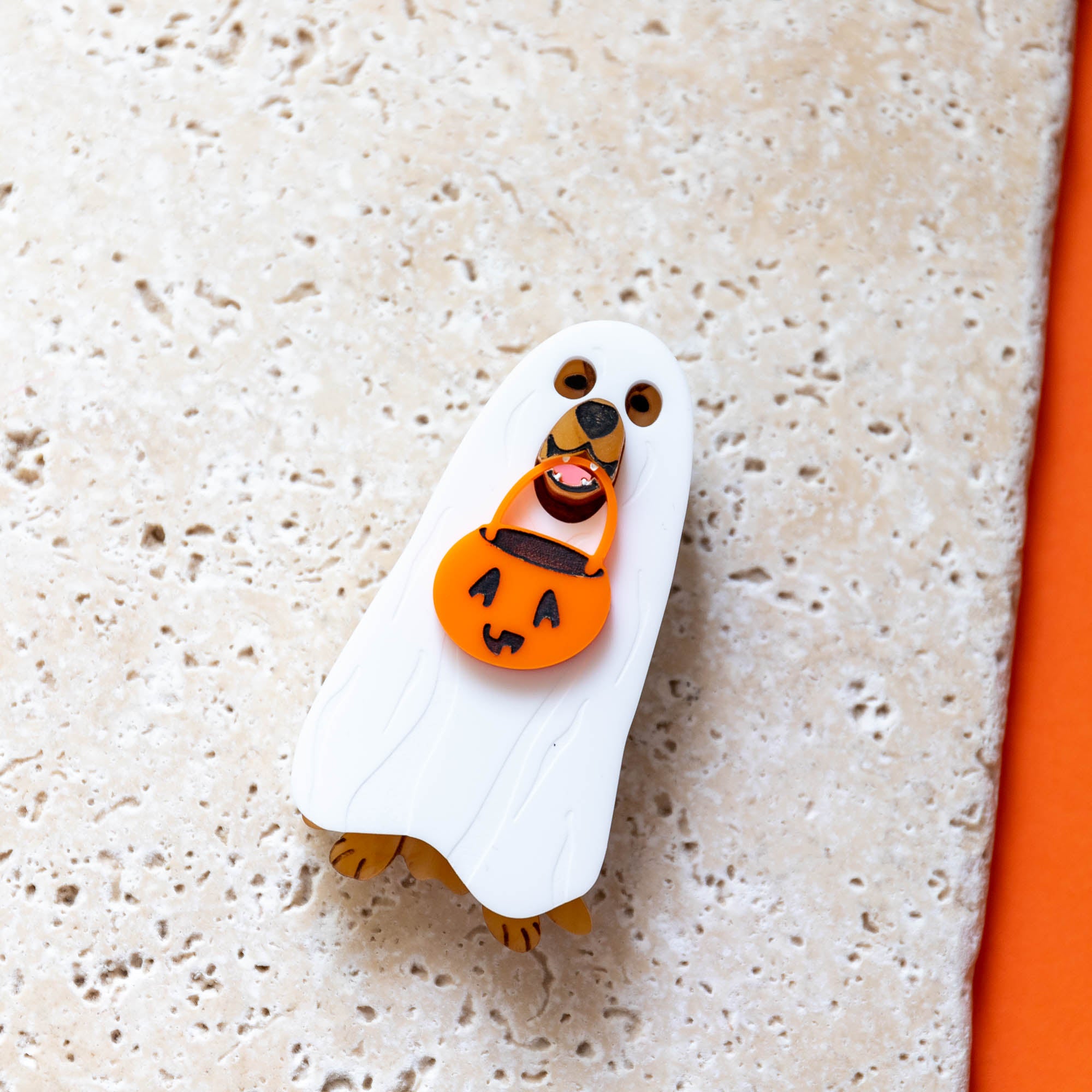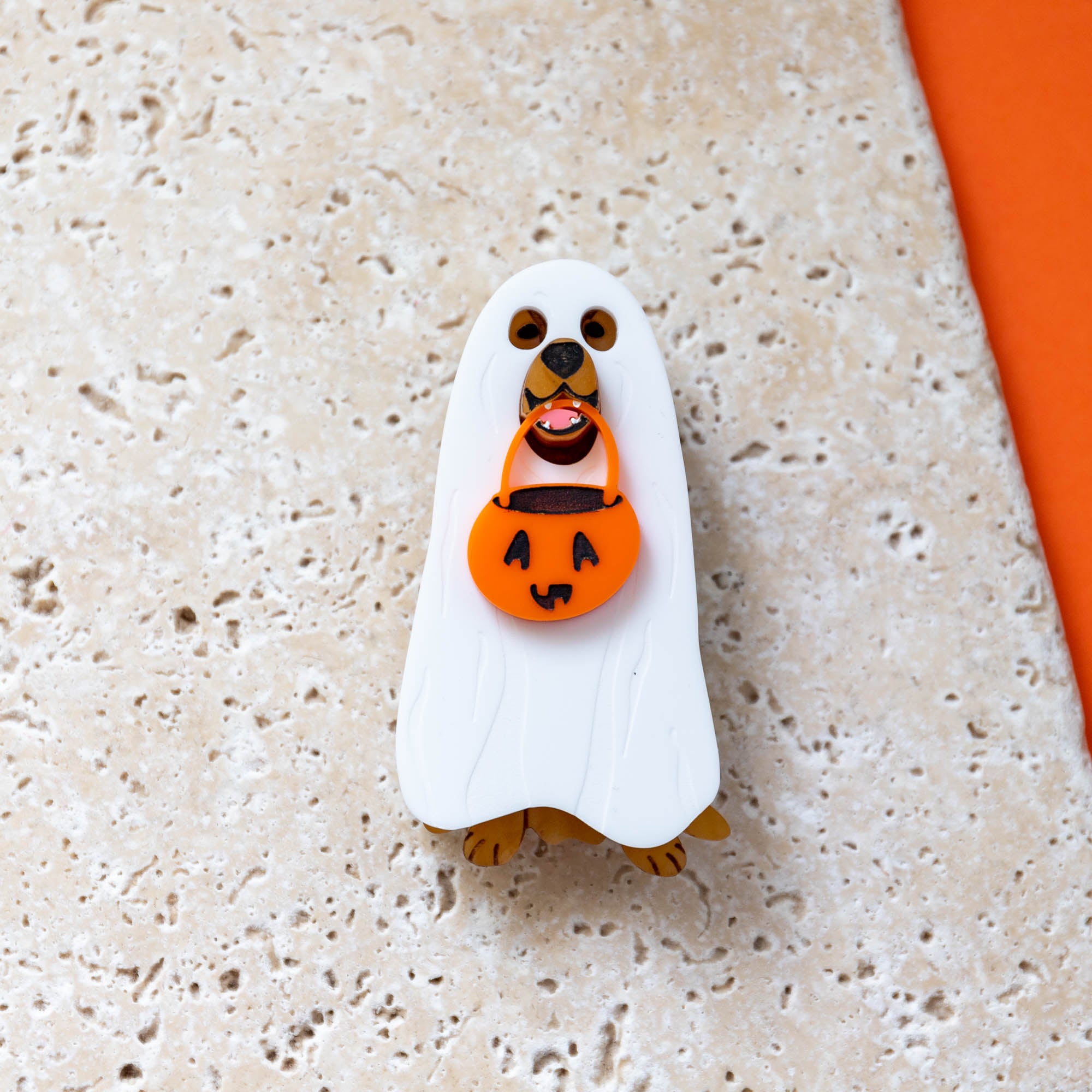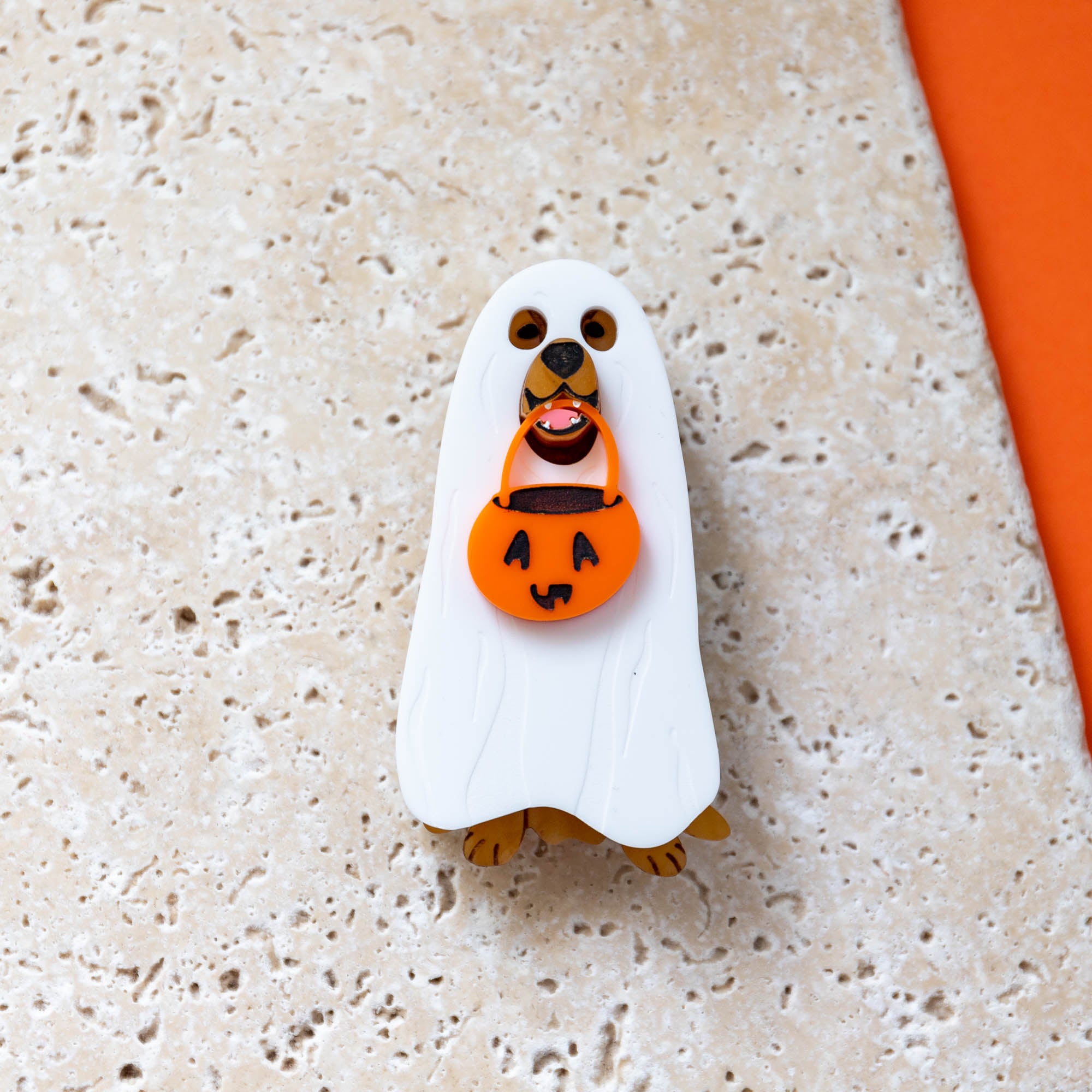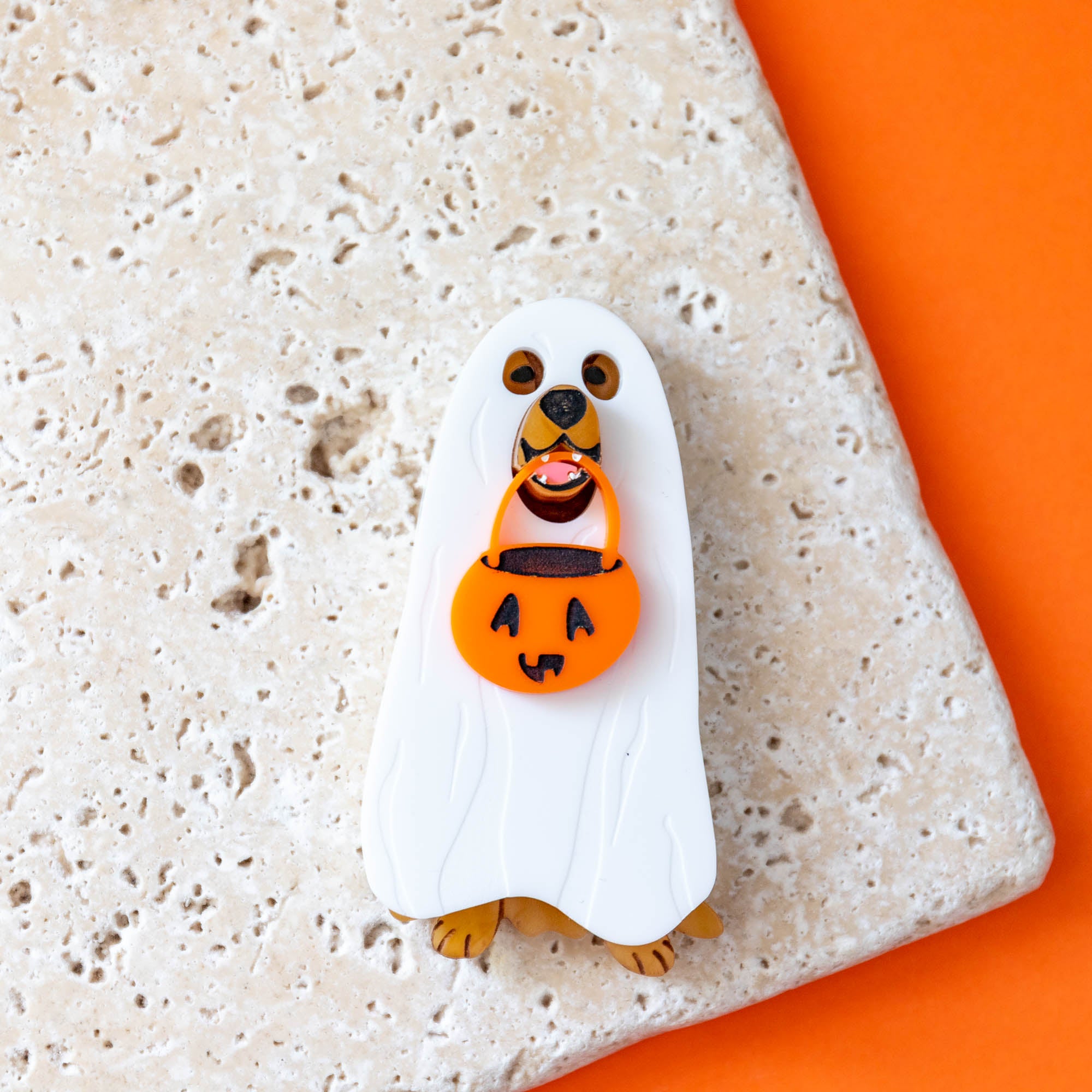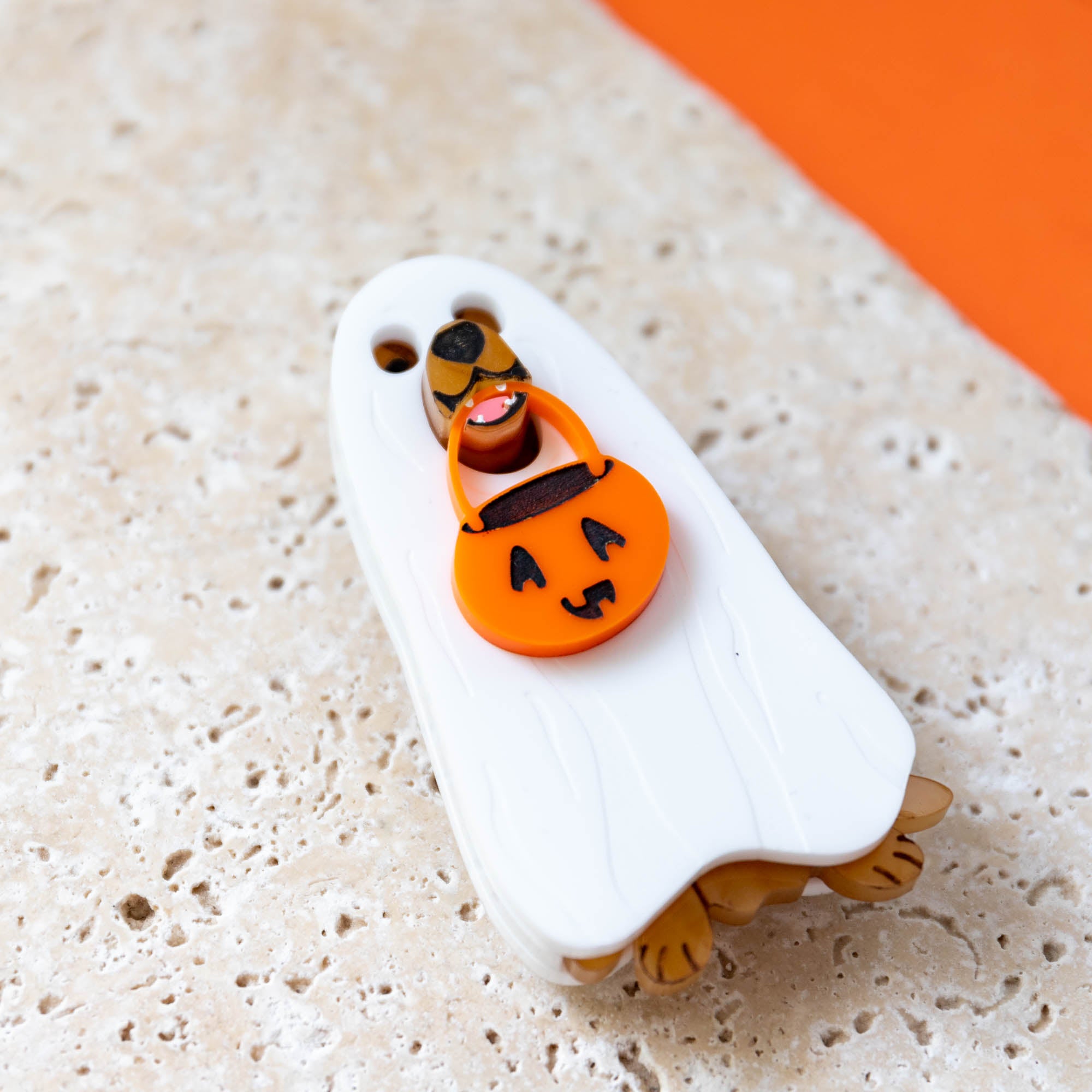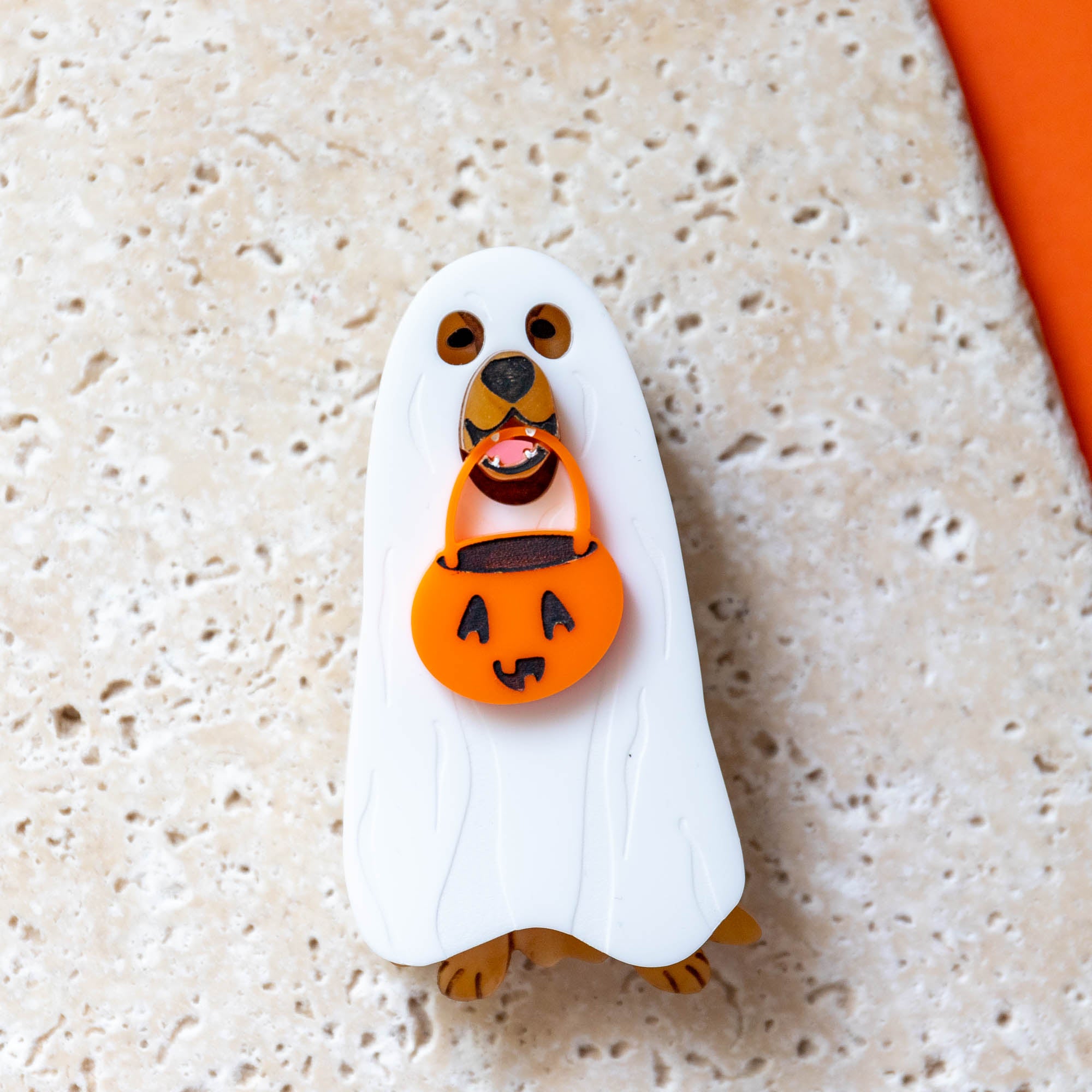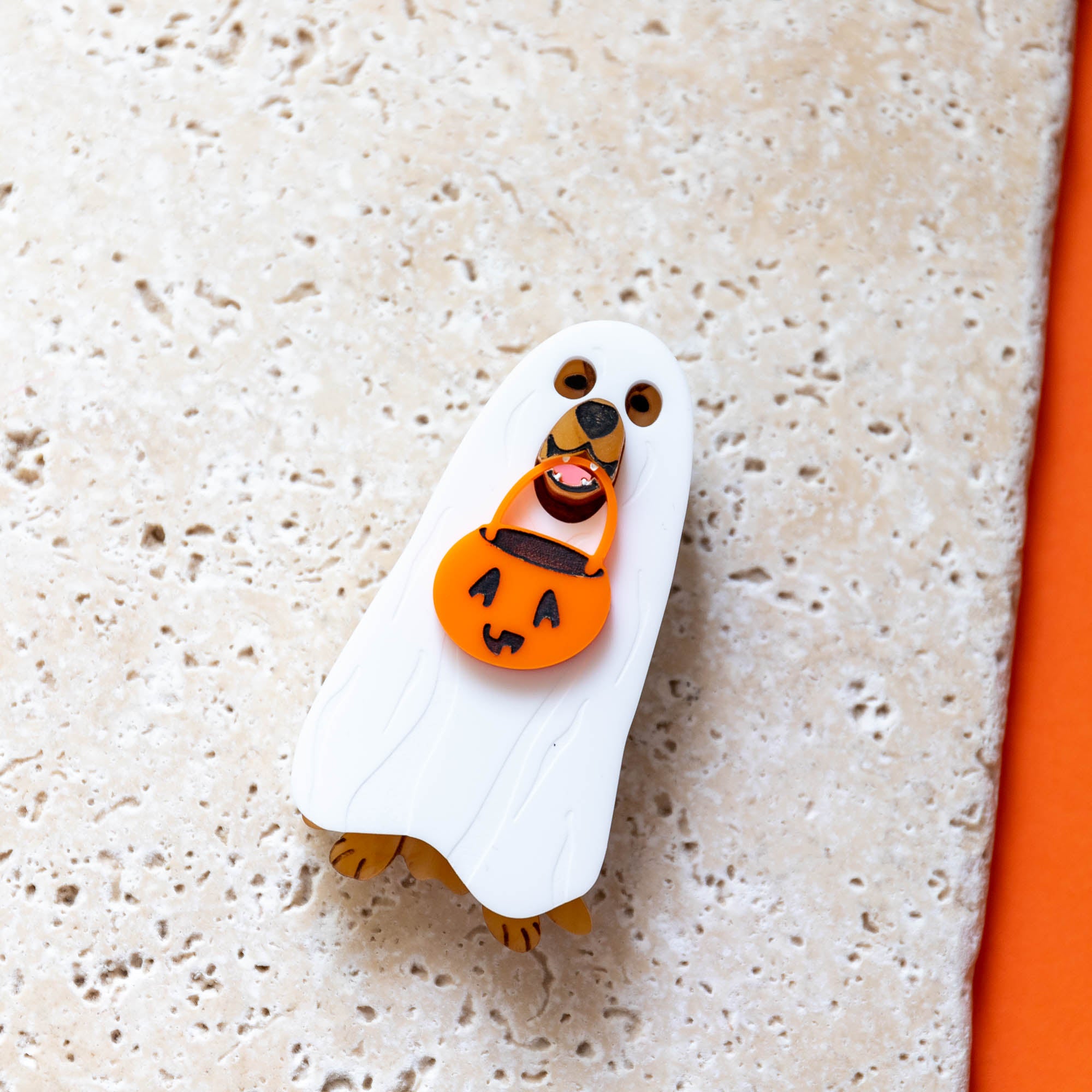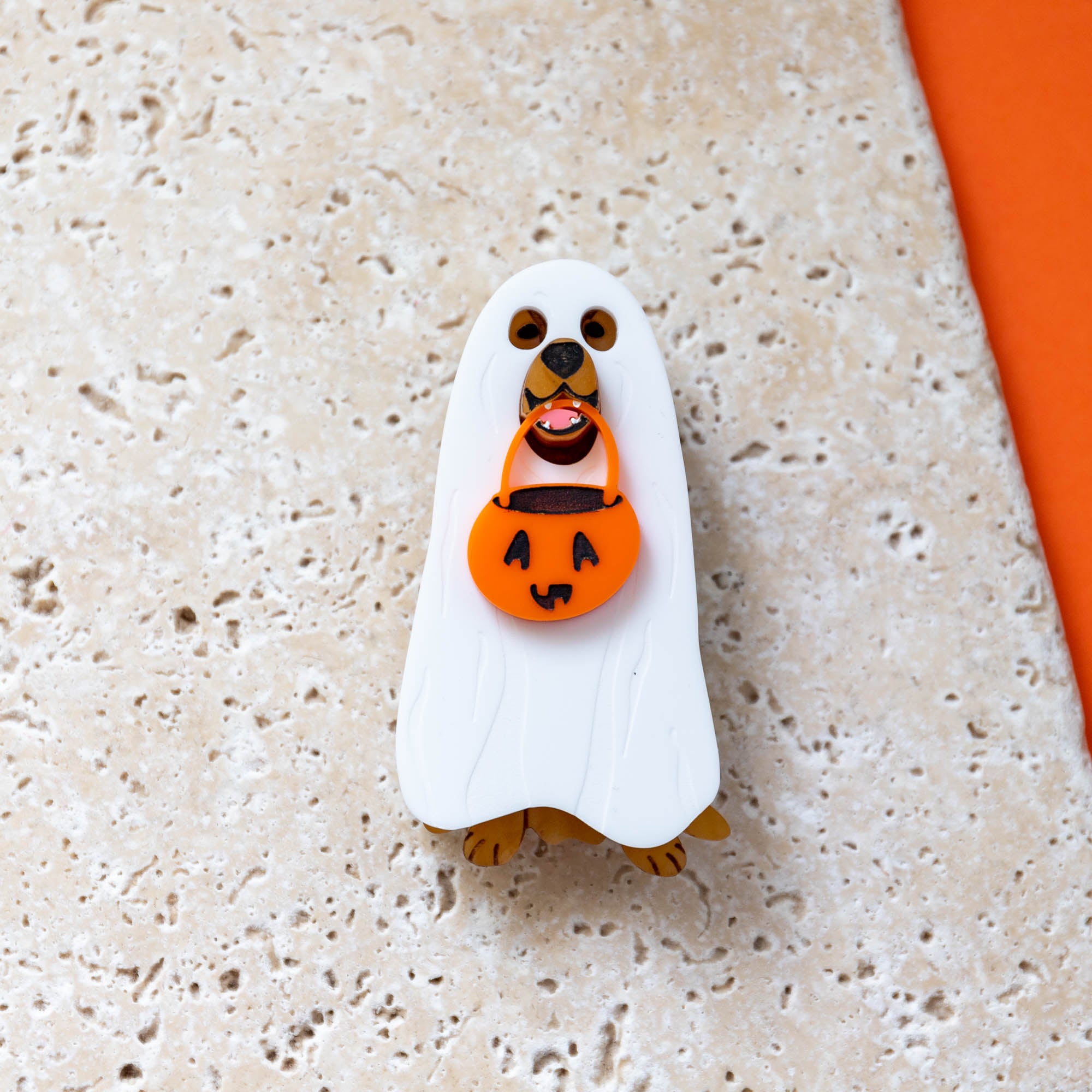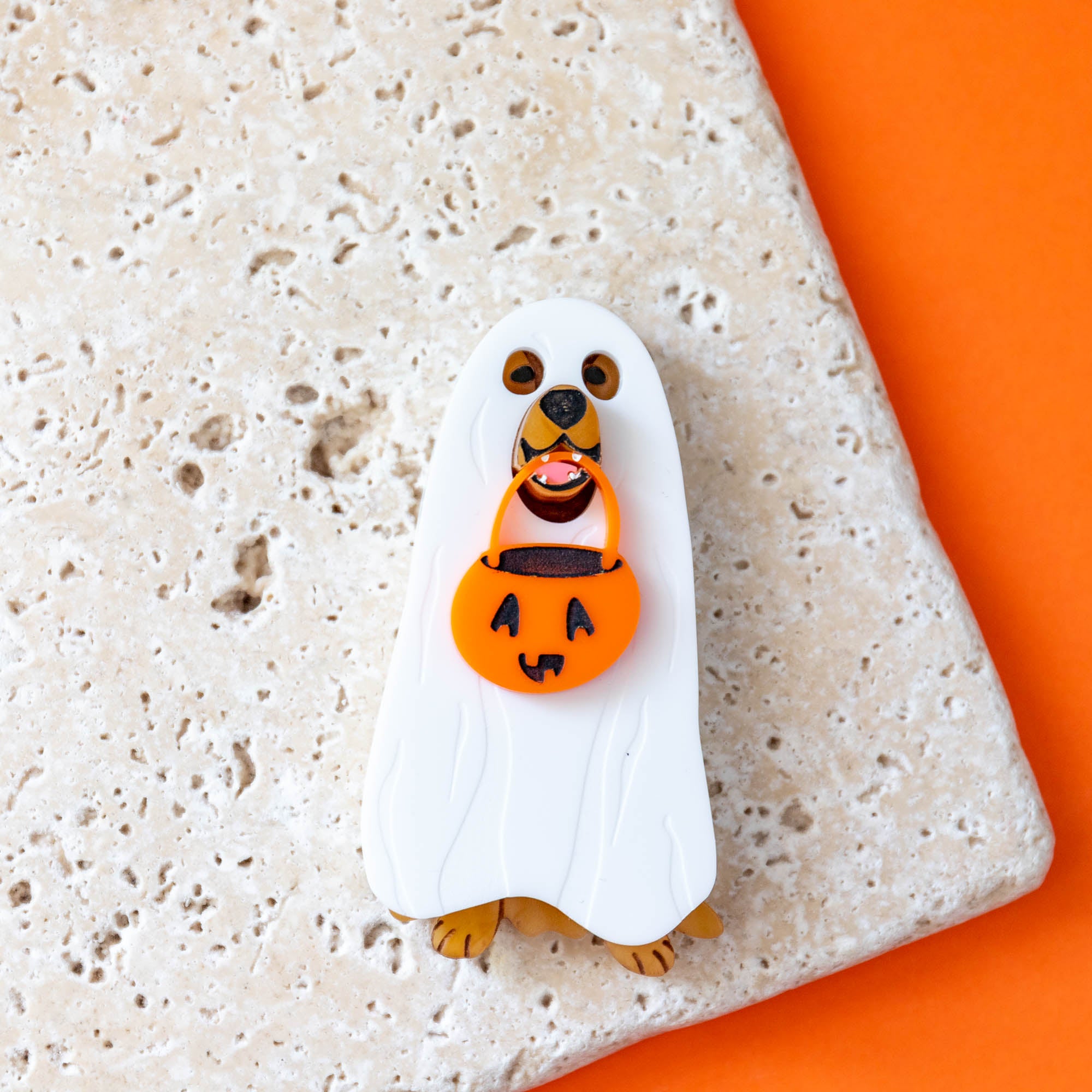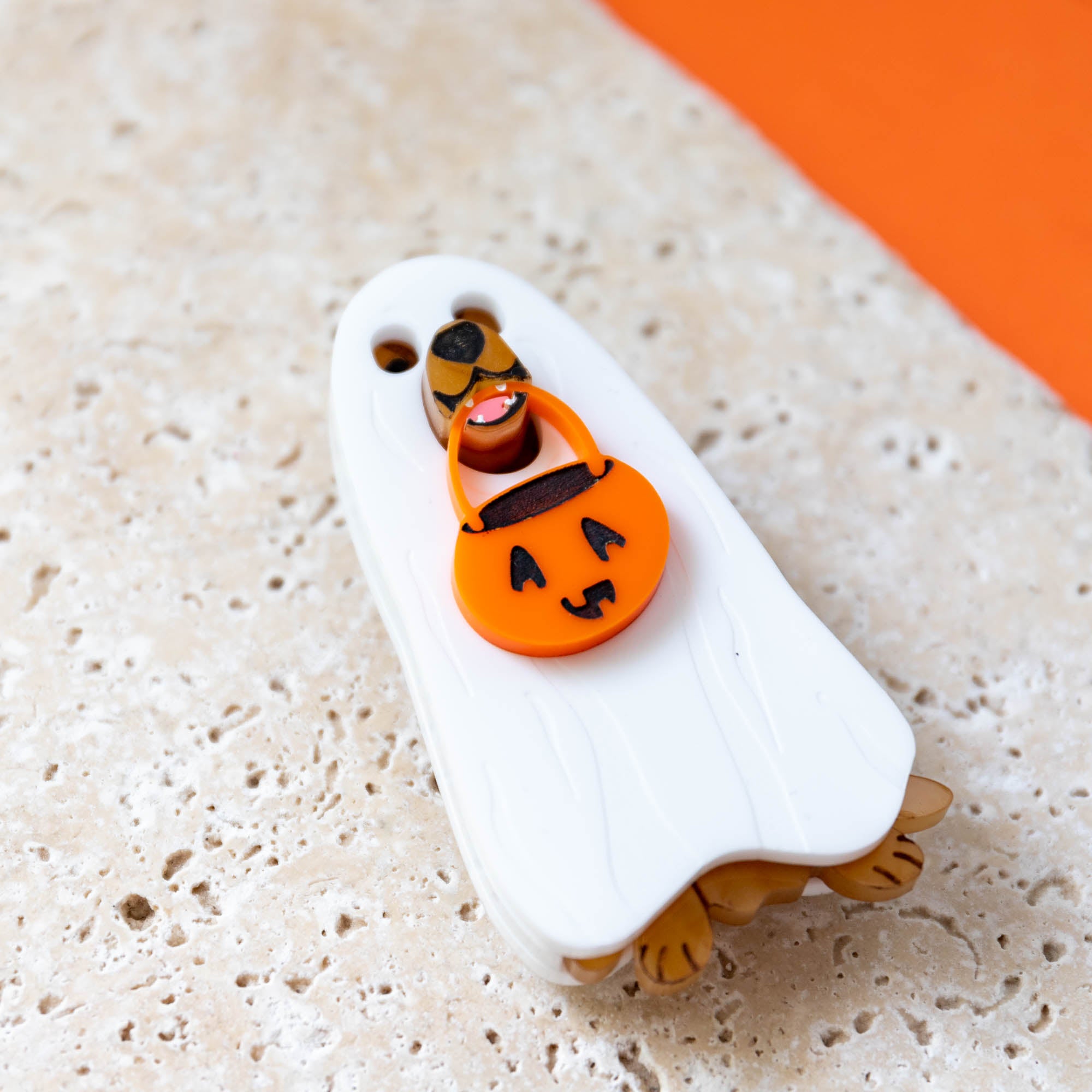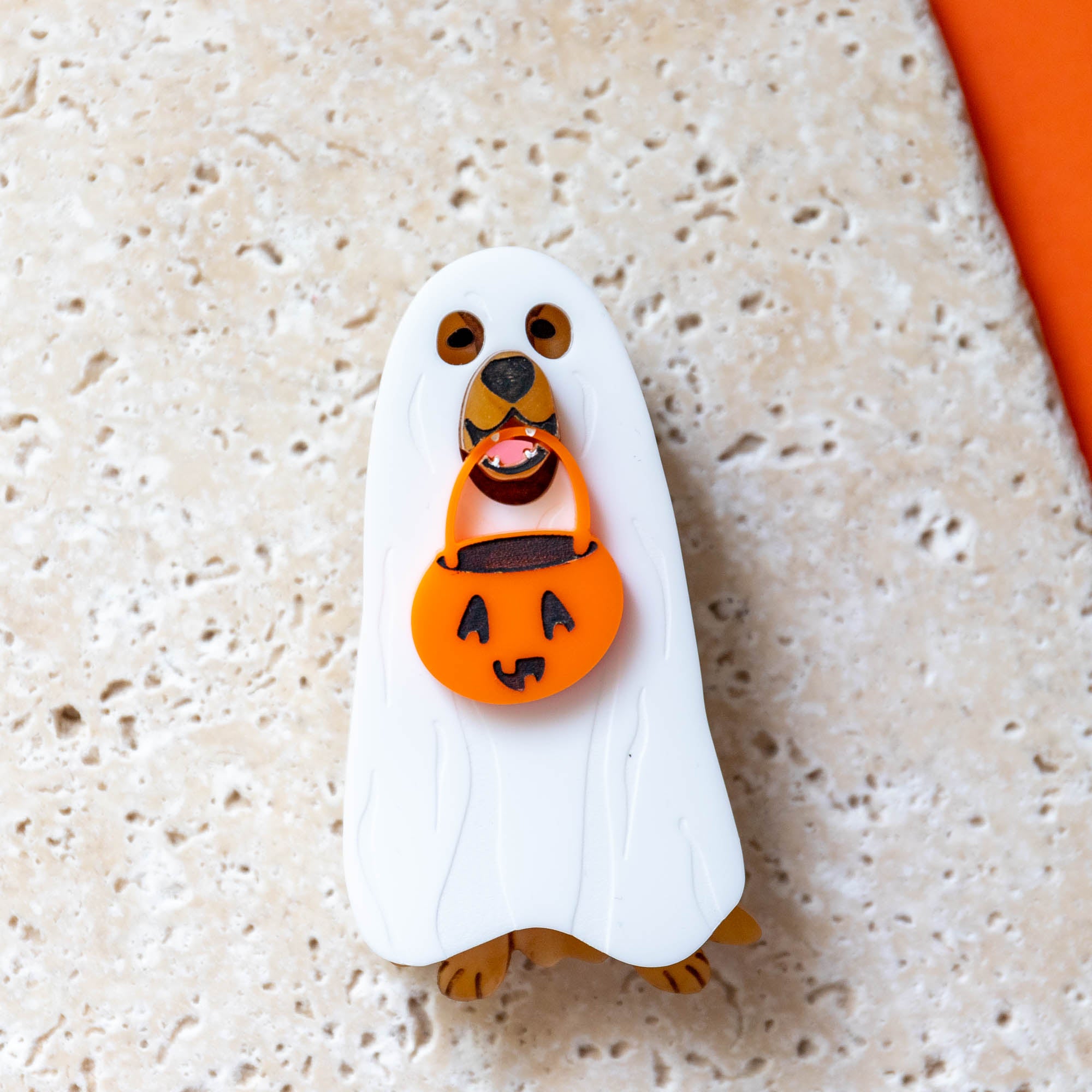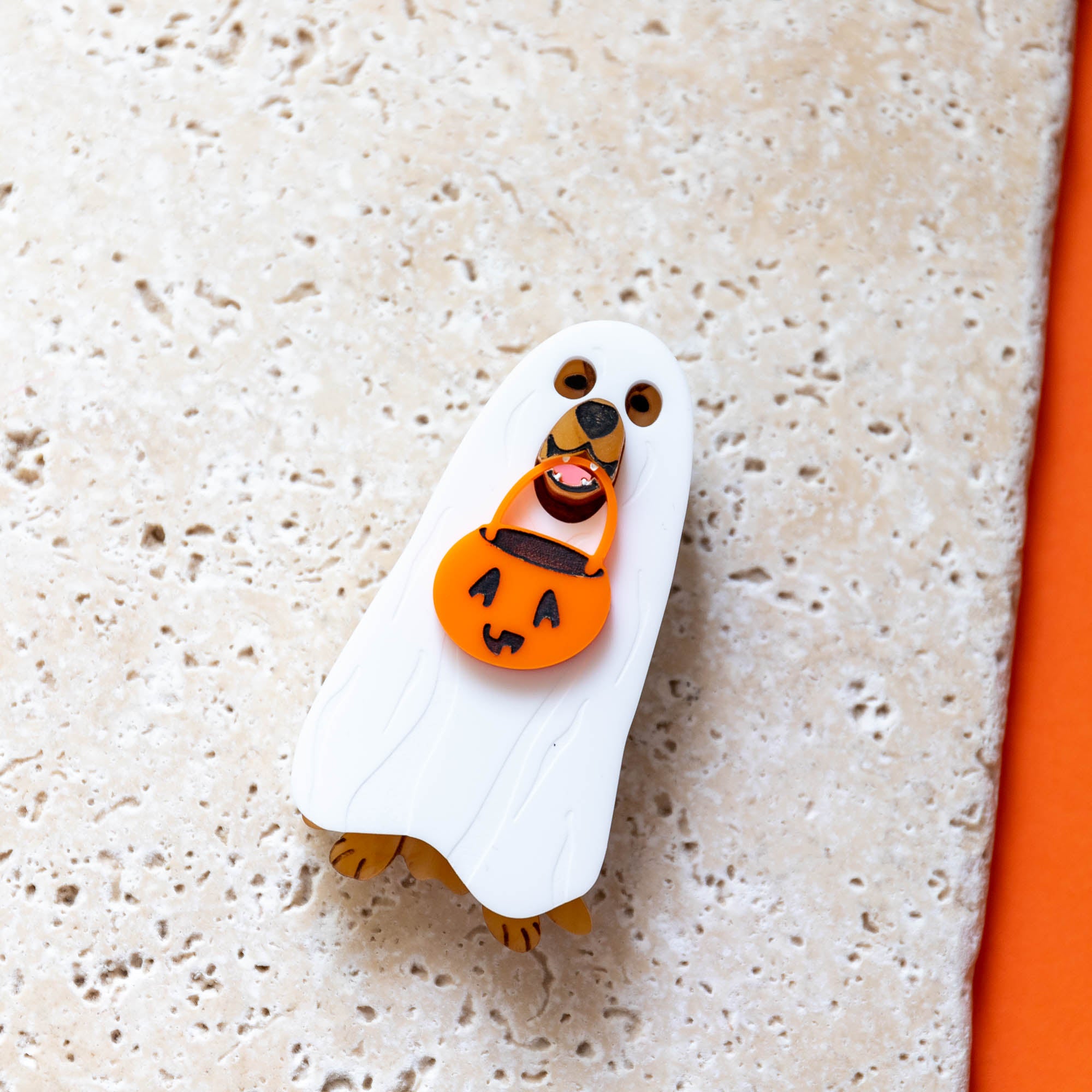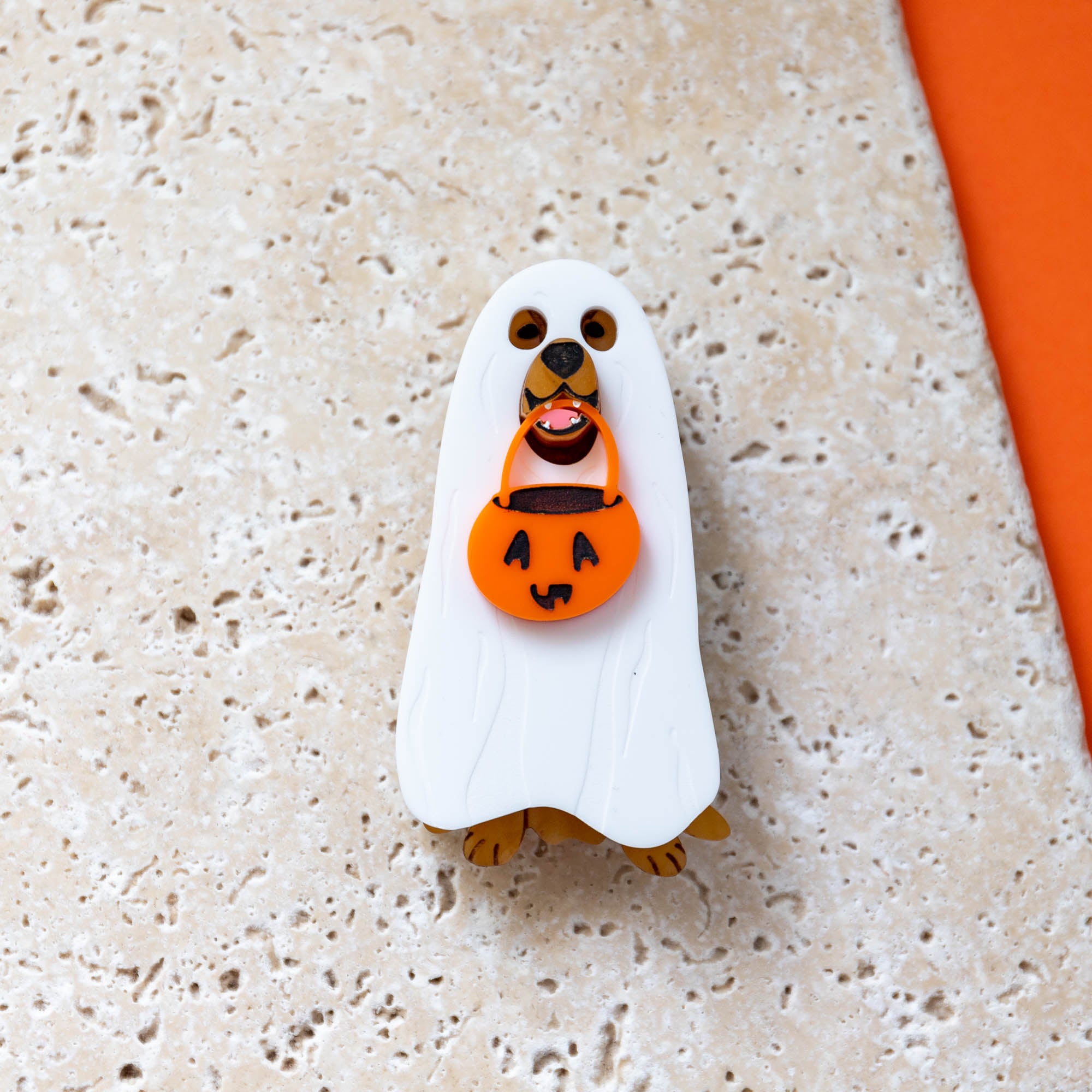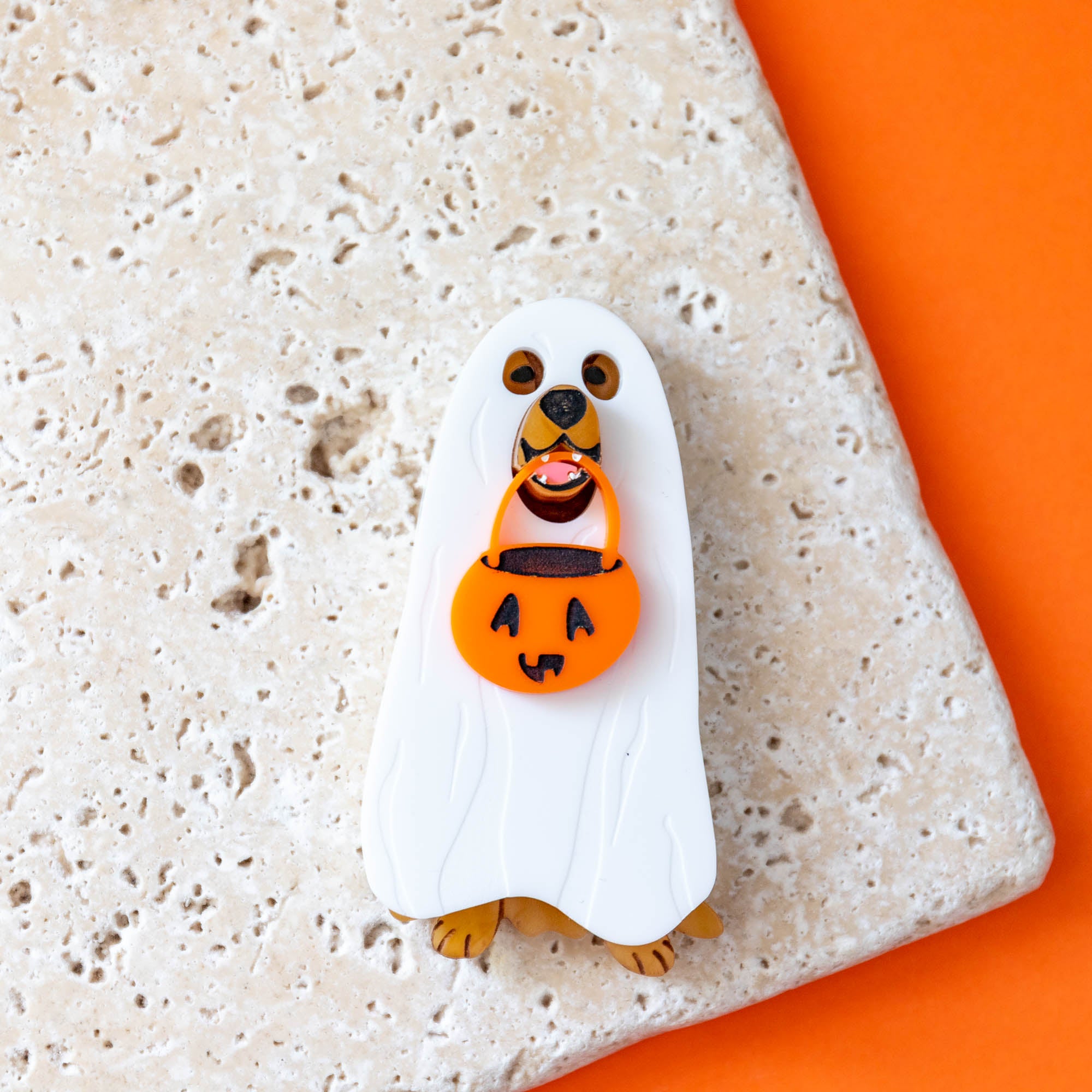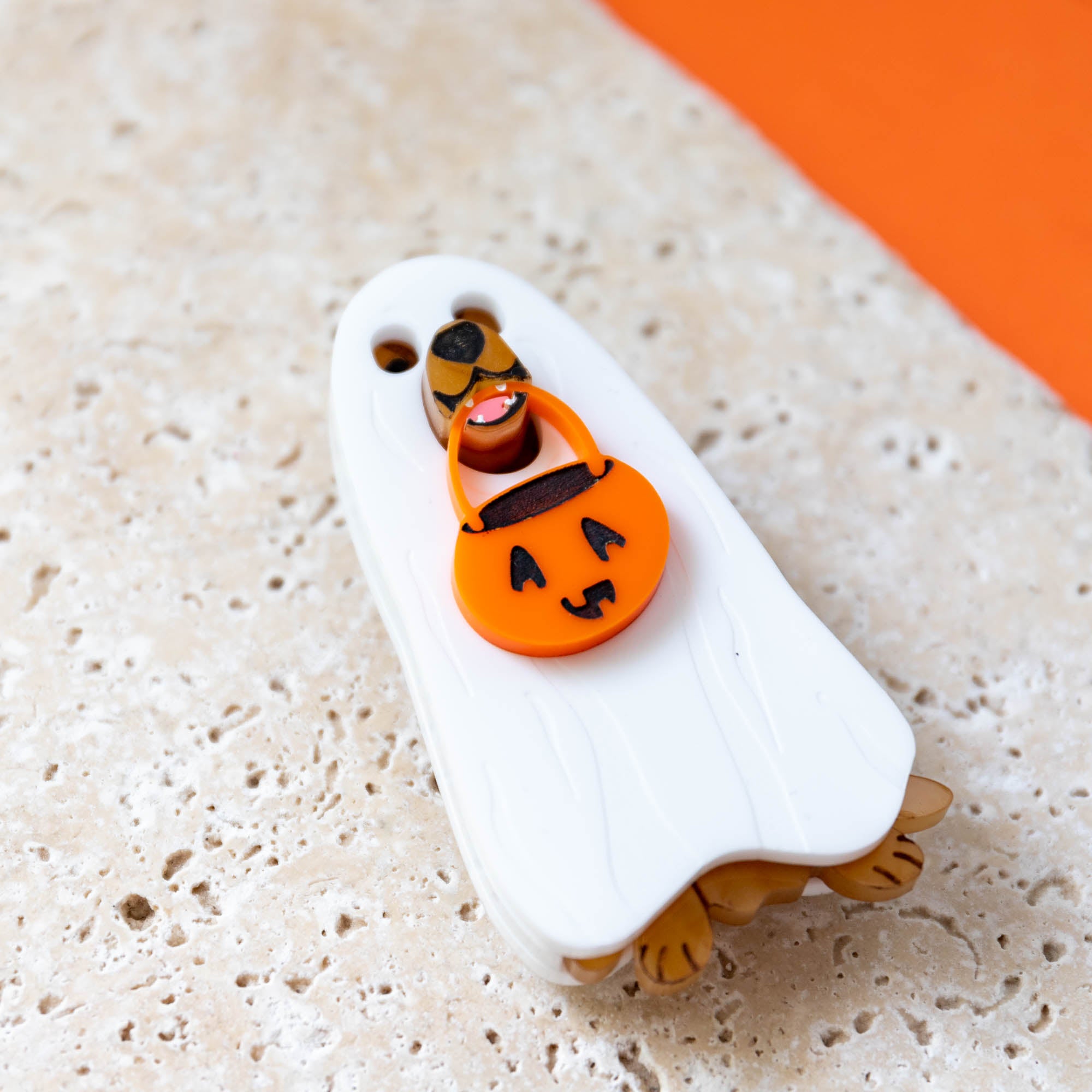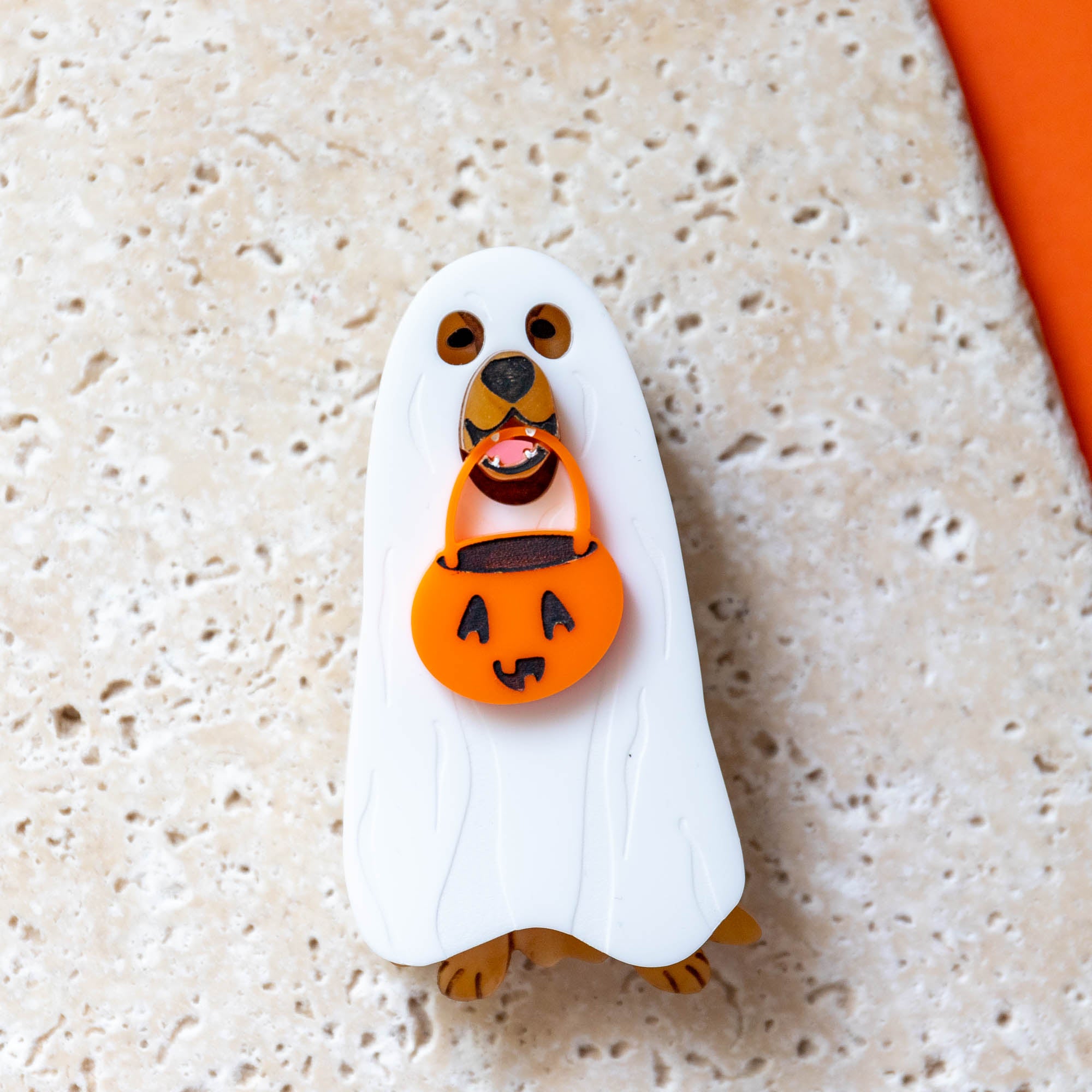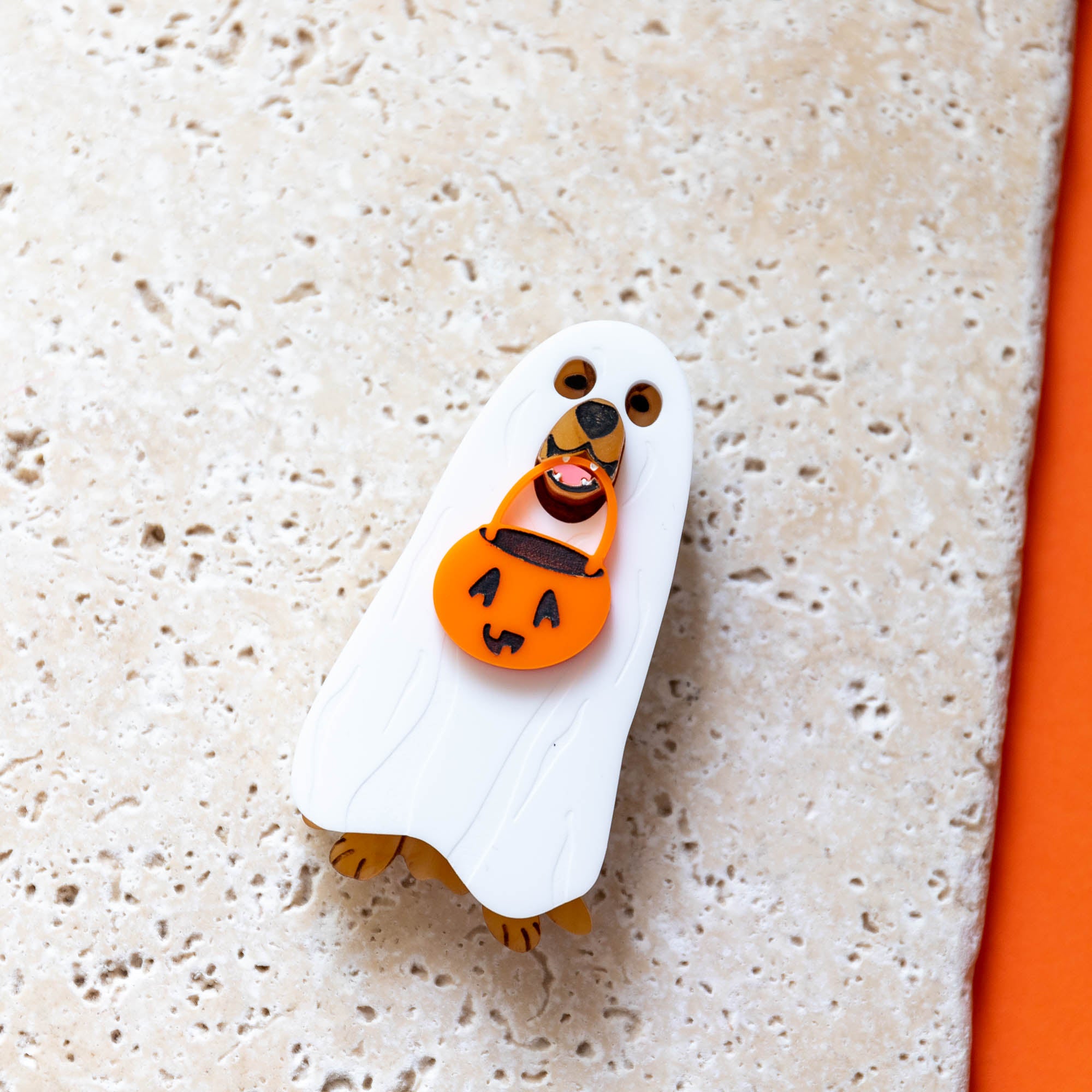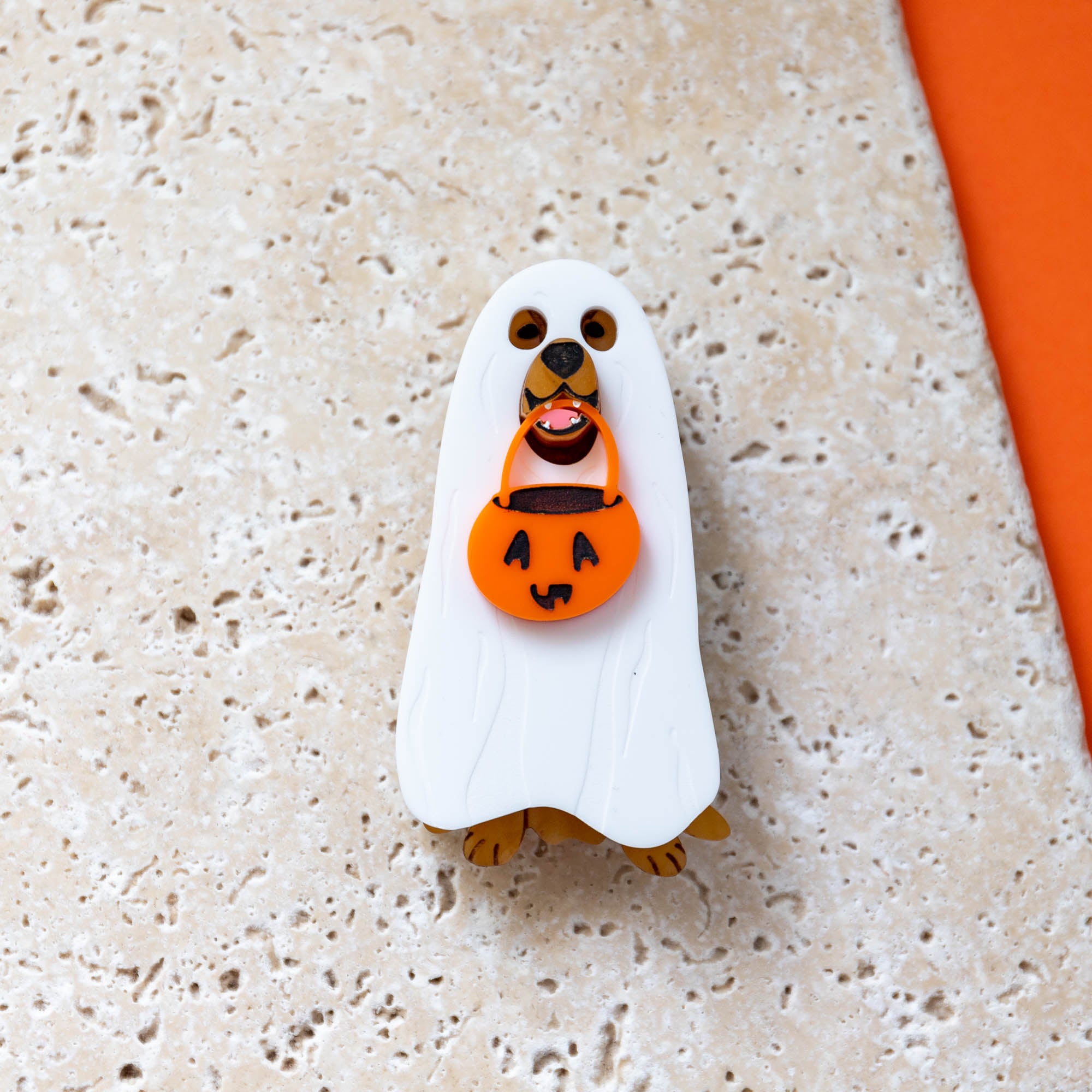 Golden Retriever Ghost Costume Brooch
FREE SHIPPING ON UK ORDERS OVER £15
We love nothing better than a Halloween Dog Costume Contest! One of our favourite contenders (of course..!) is a Golden Retriever in a ghost costume (one of our resident golden girls, Scout, has even sported this spoopy outfit herself!). 
This spooky golden retriever has been laser cut from special tortoiseshell perspex, and finished with a little painting to bring out those beautiful golden retriever details. The final piece is made from four layers of 3mm plastic, all pieced together by hand.
Each spooky Golden Retriever brooch measures 80mm tall, 43mm wide and 13mm thick (including the basket!). This golden retriever brooch has two brooch closures on the back.
Beautiful!
So pleased with this brooch, the detail is amazing! Looking forward to wearing this every autumn from now on. 😁