FREE UK DELIVERY ON ORDERS OVER £20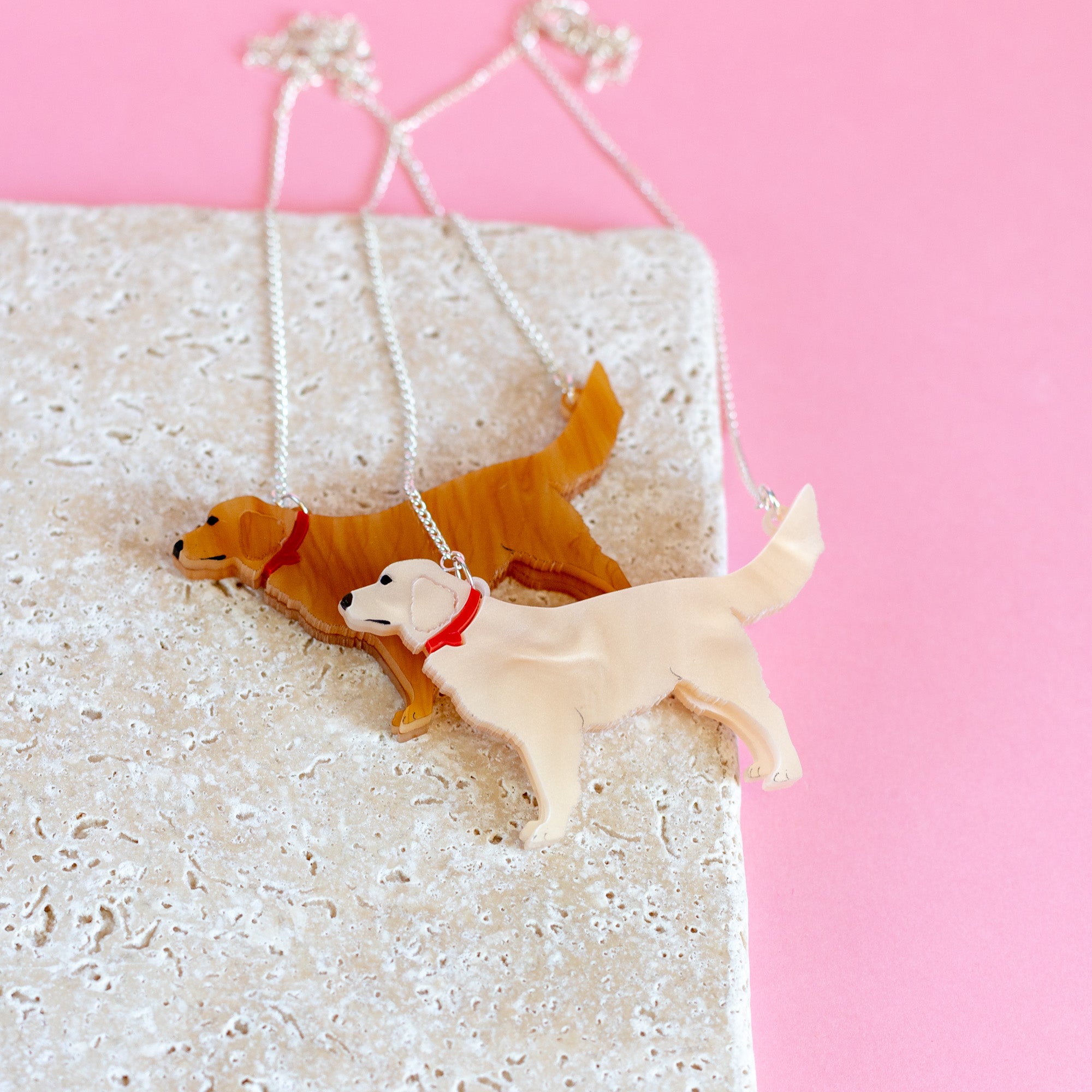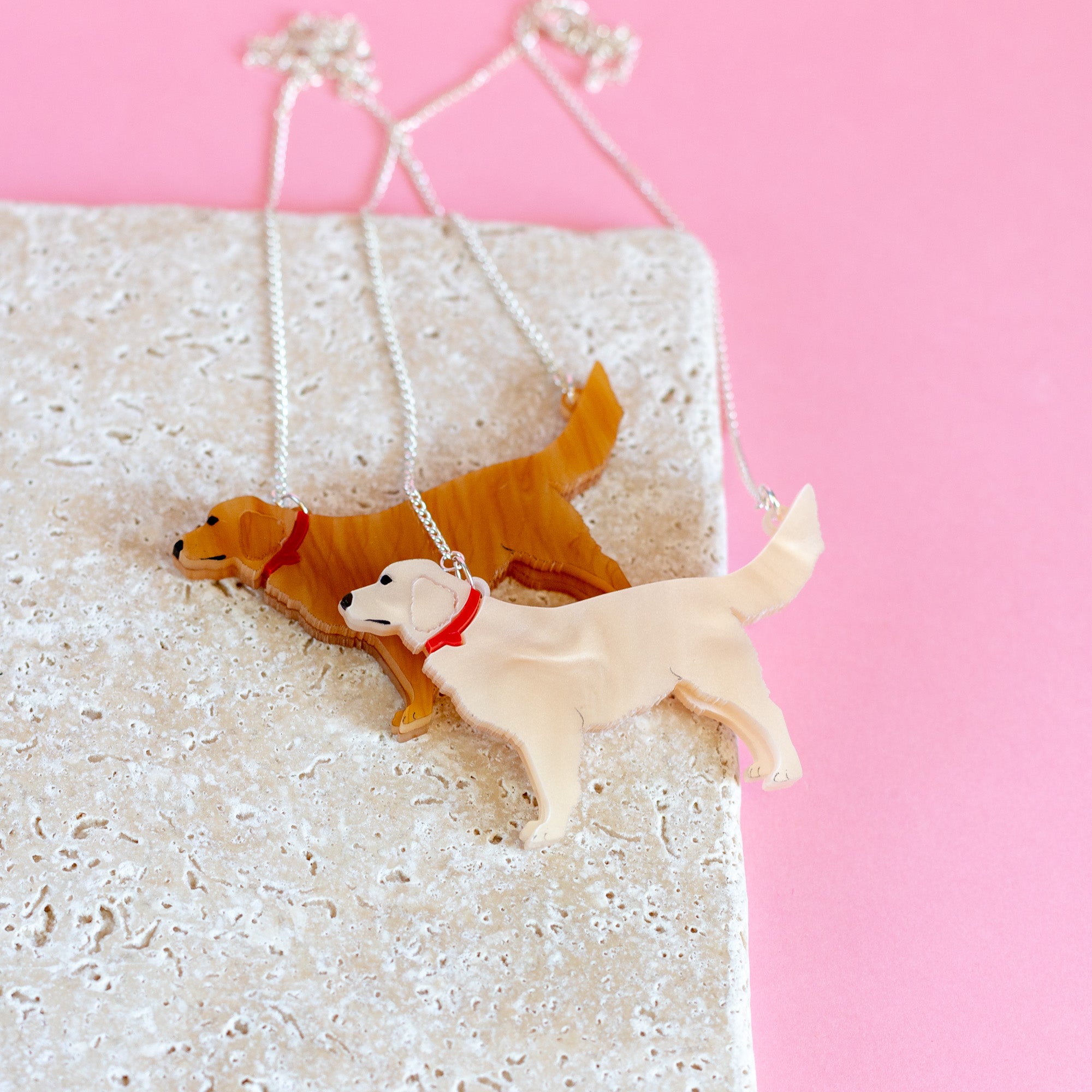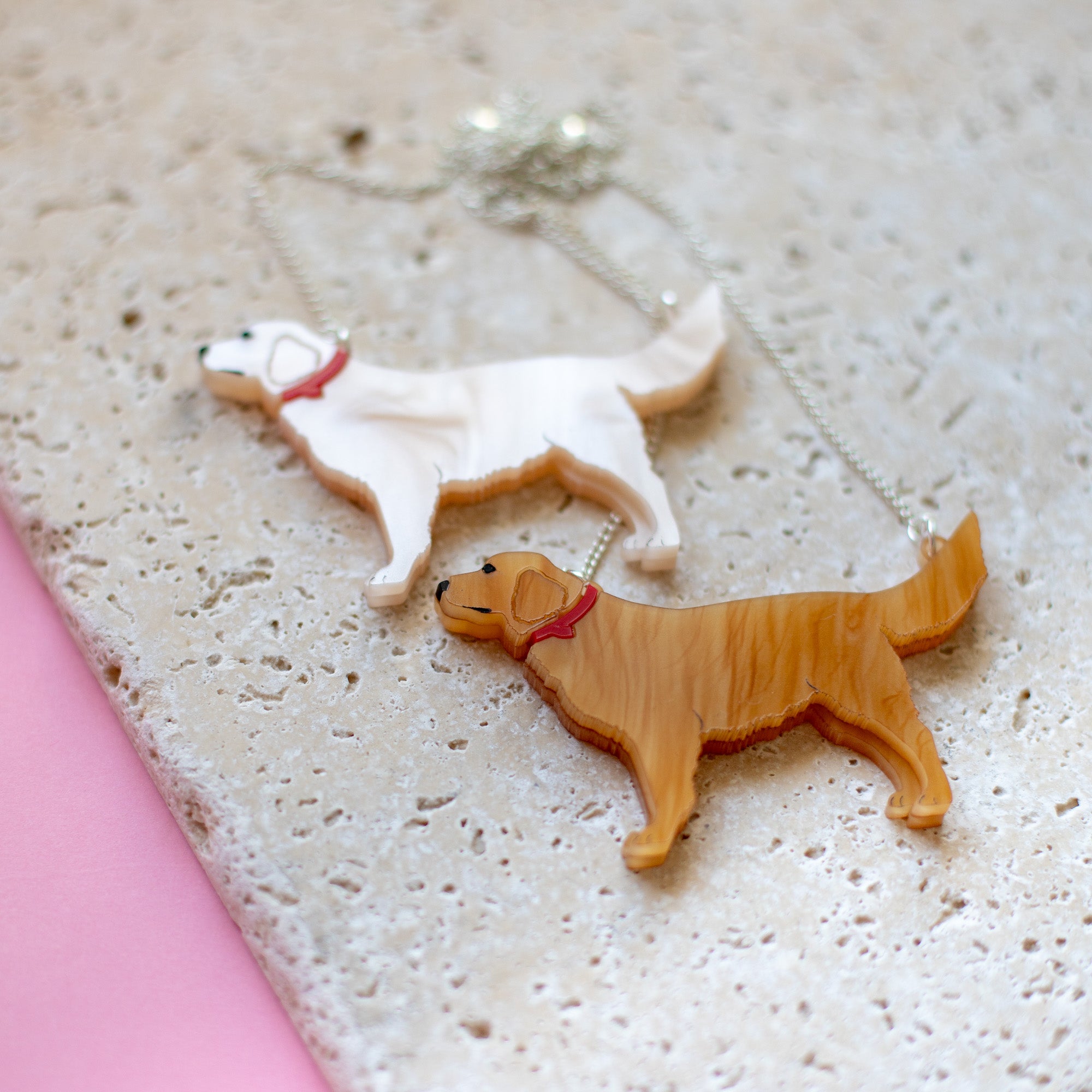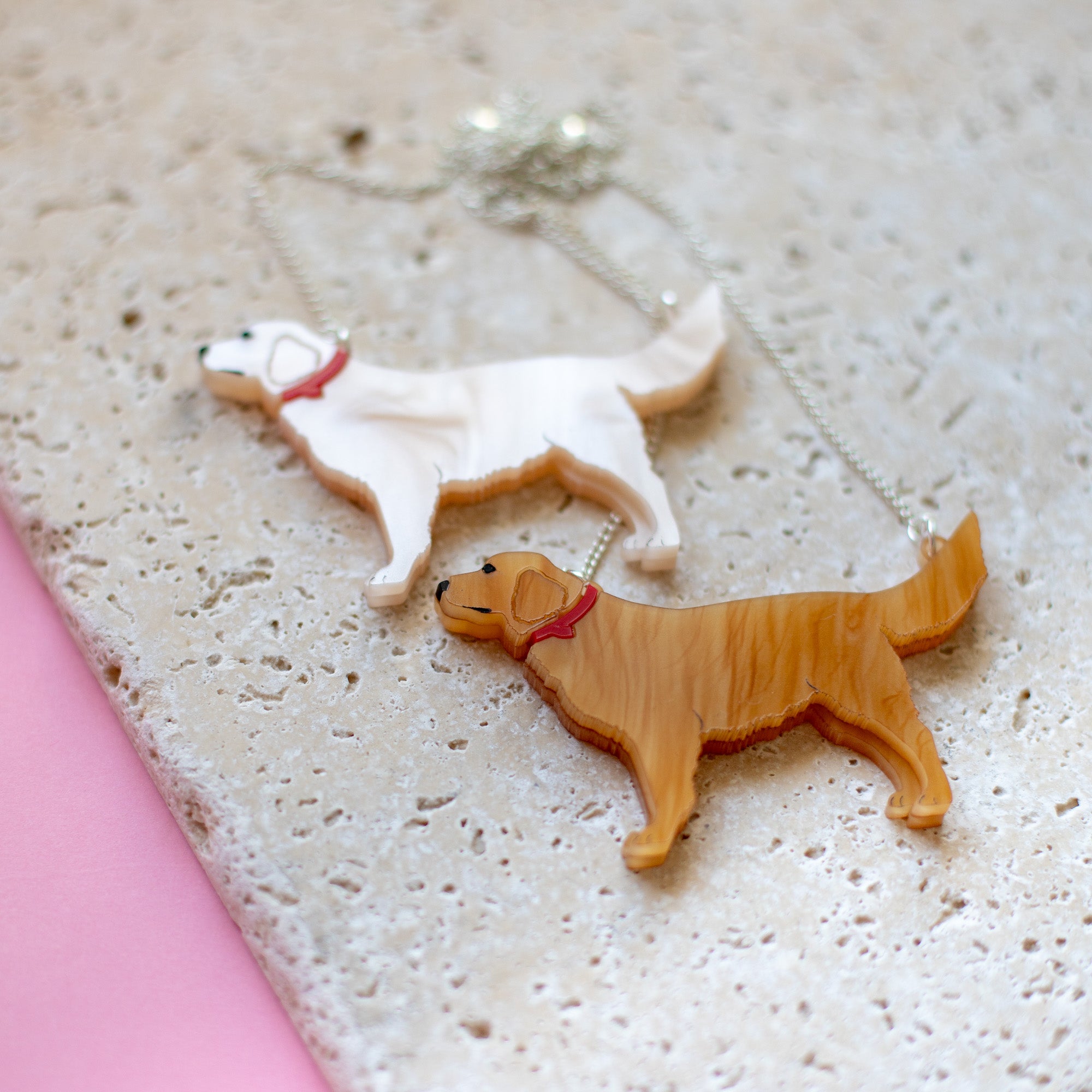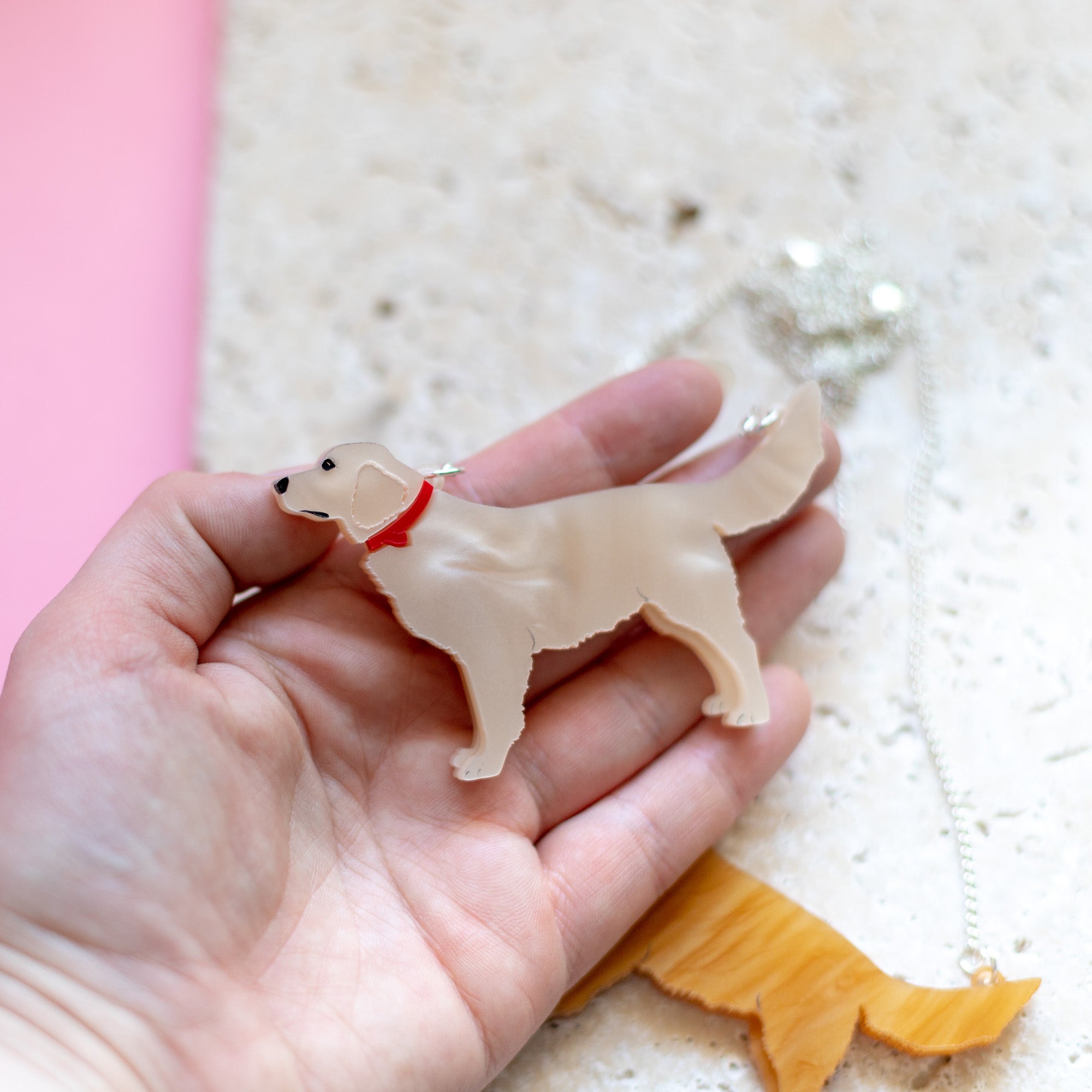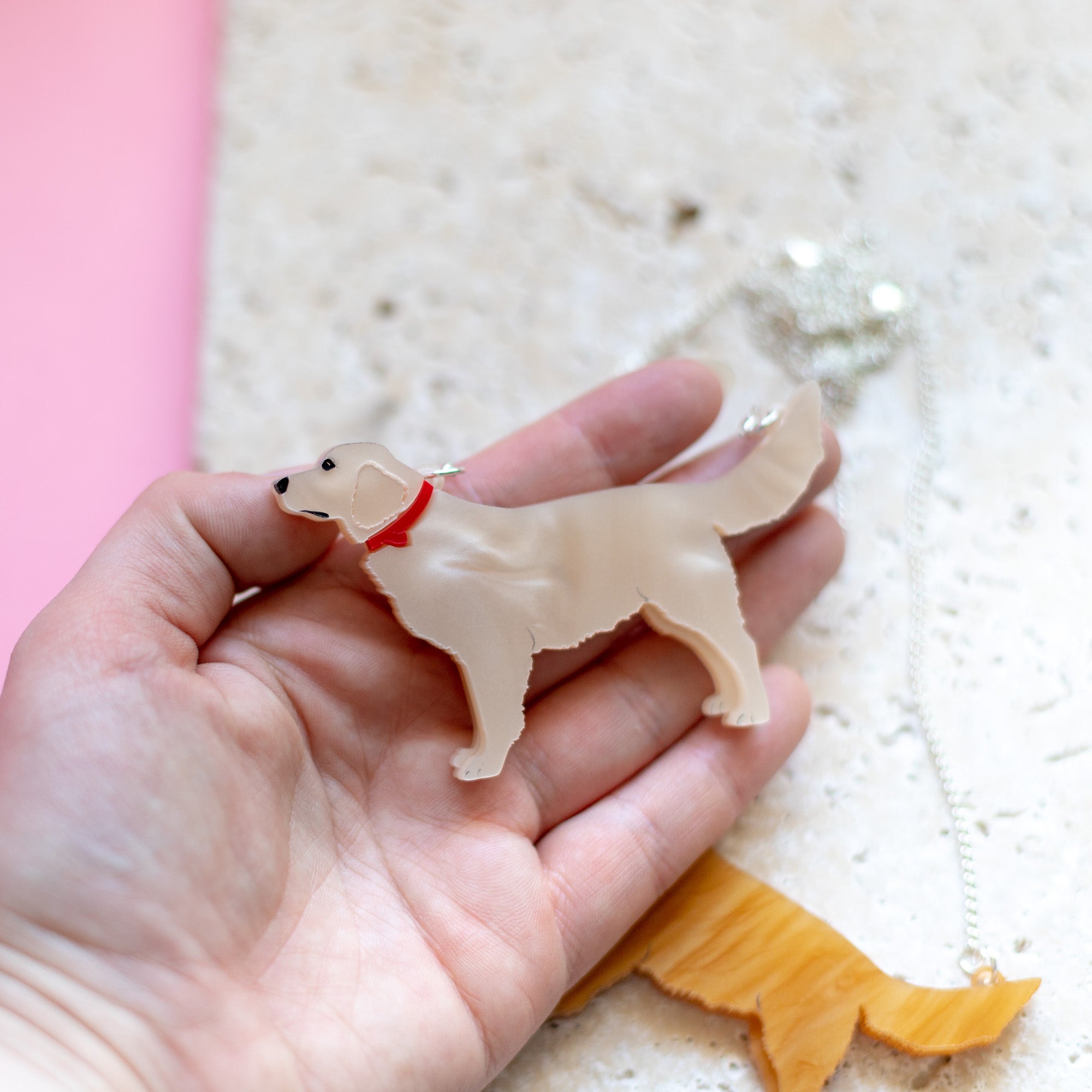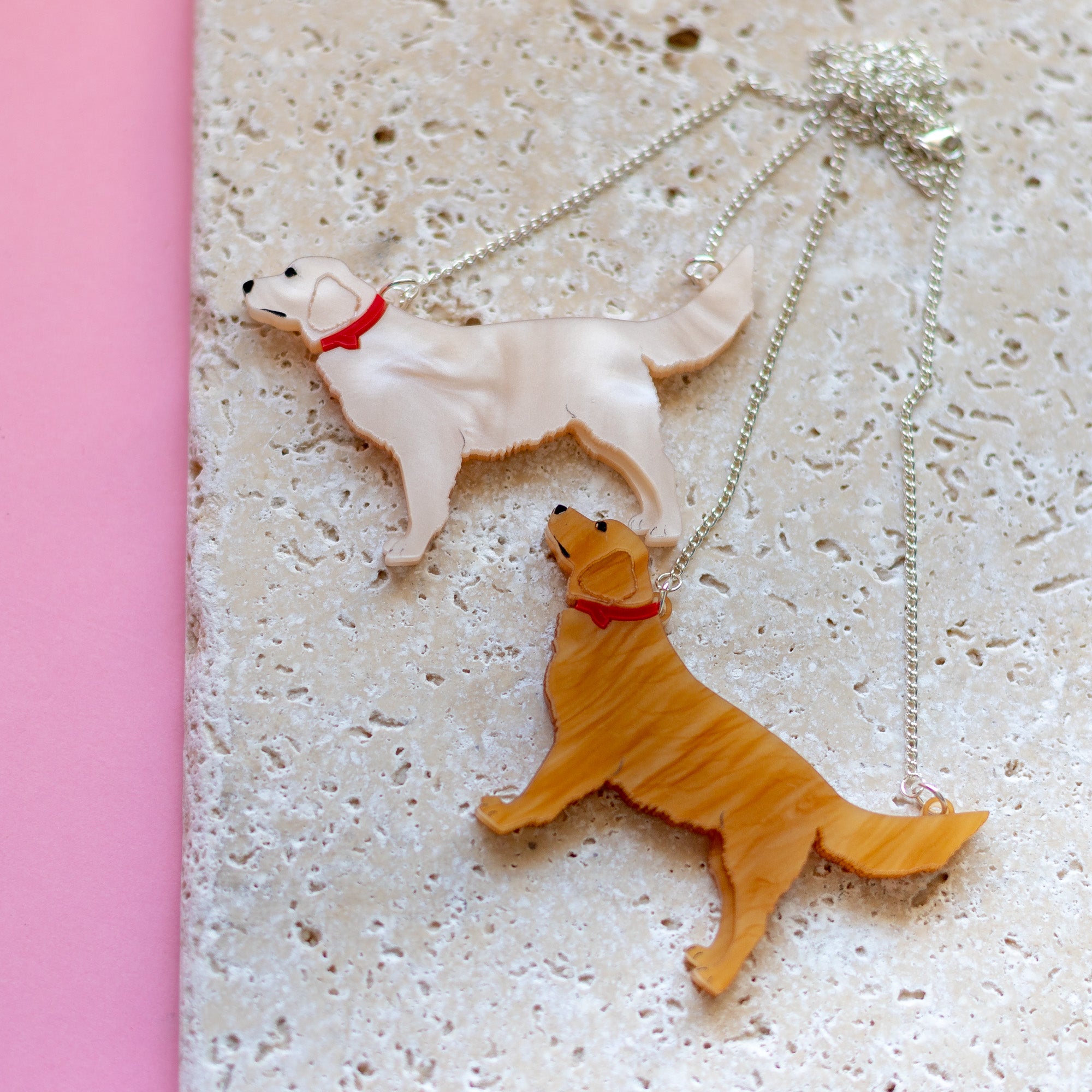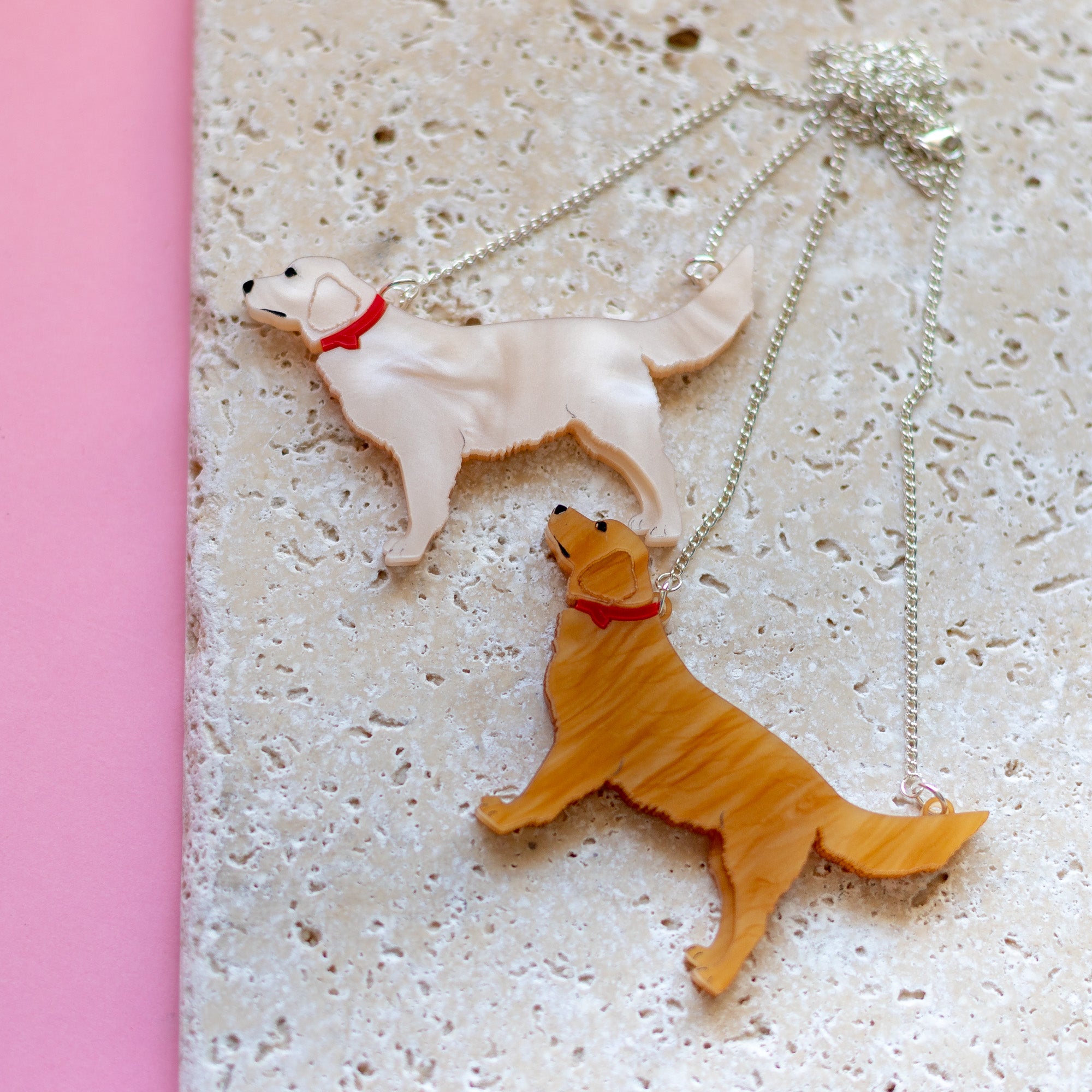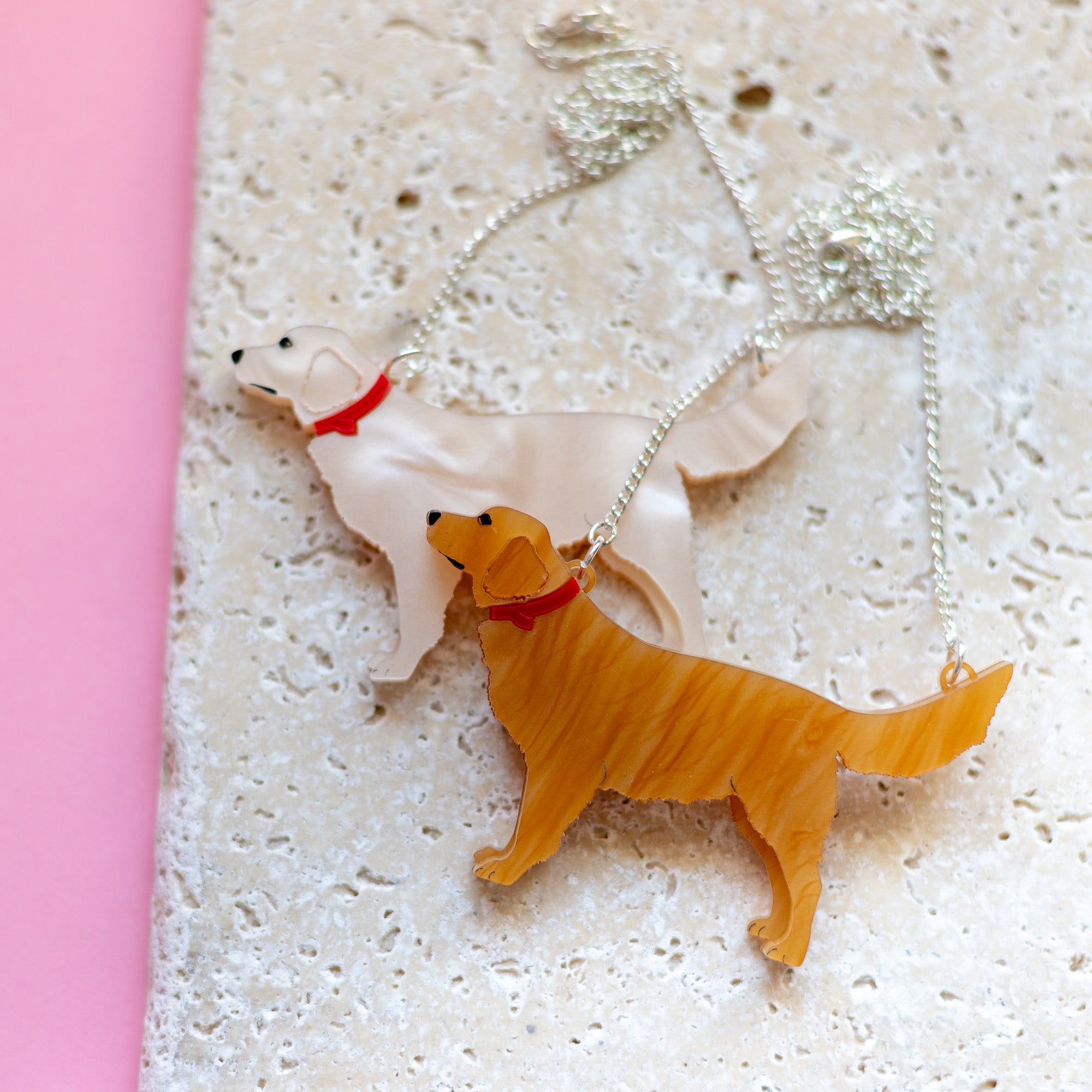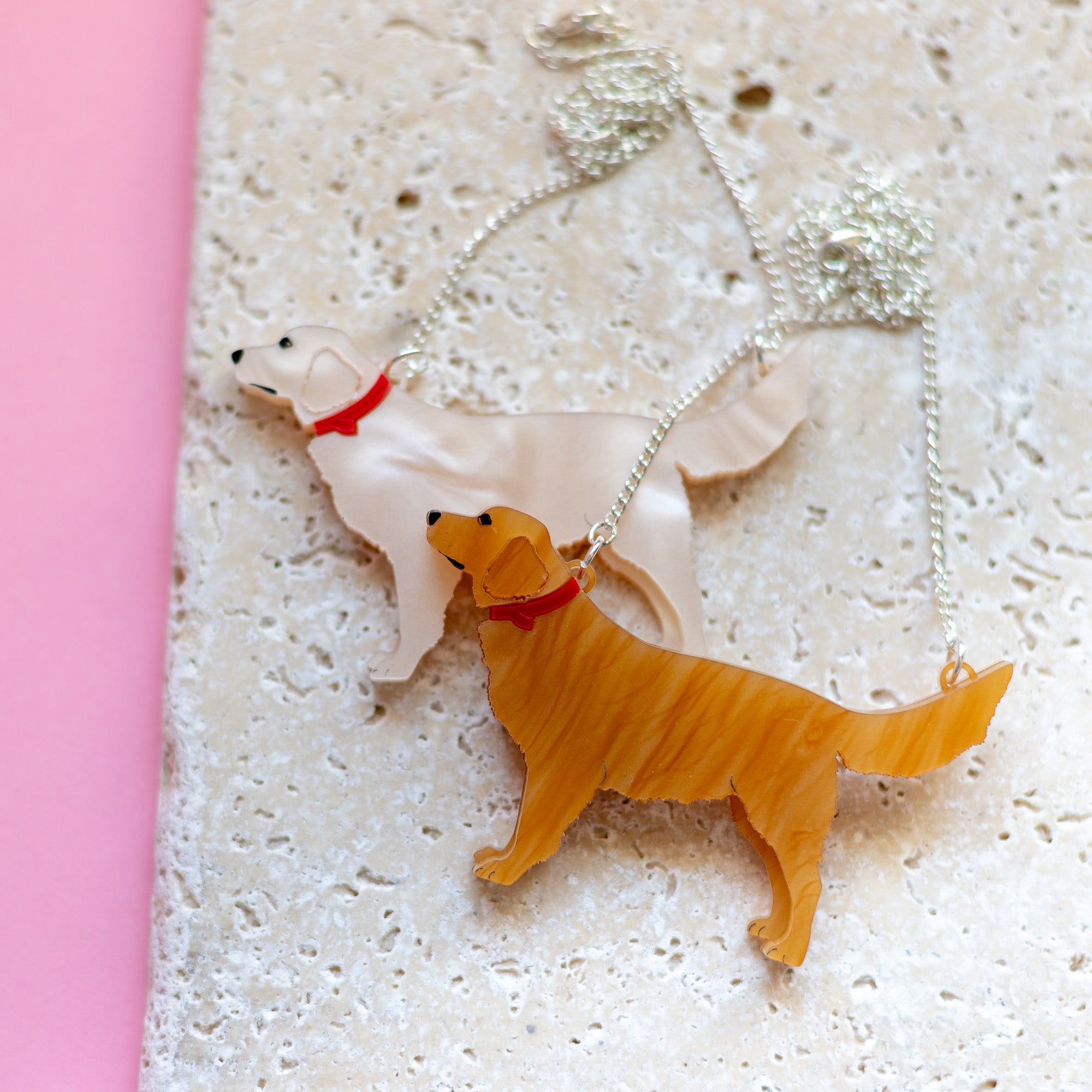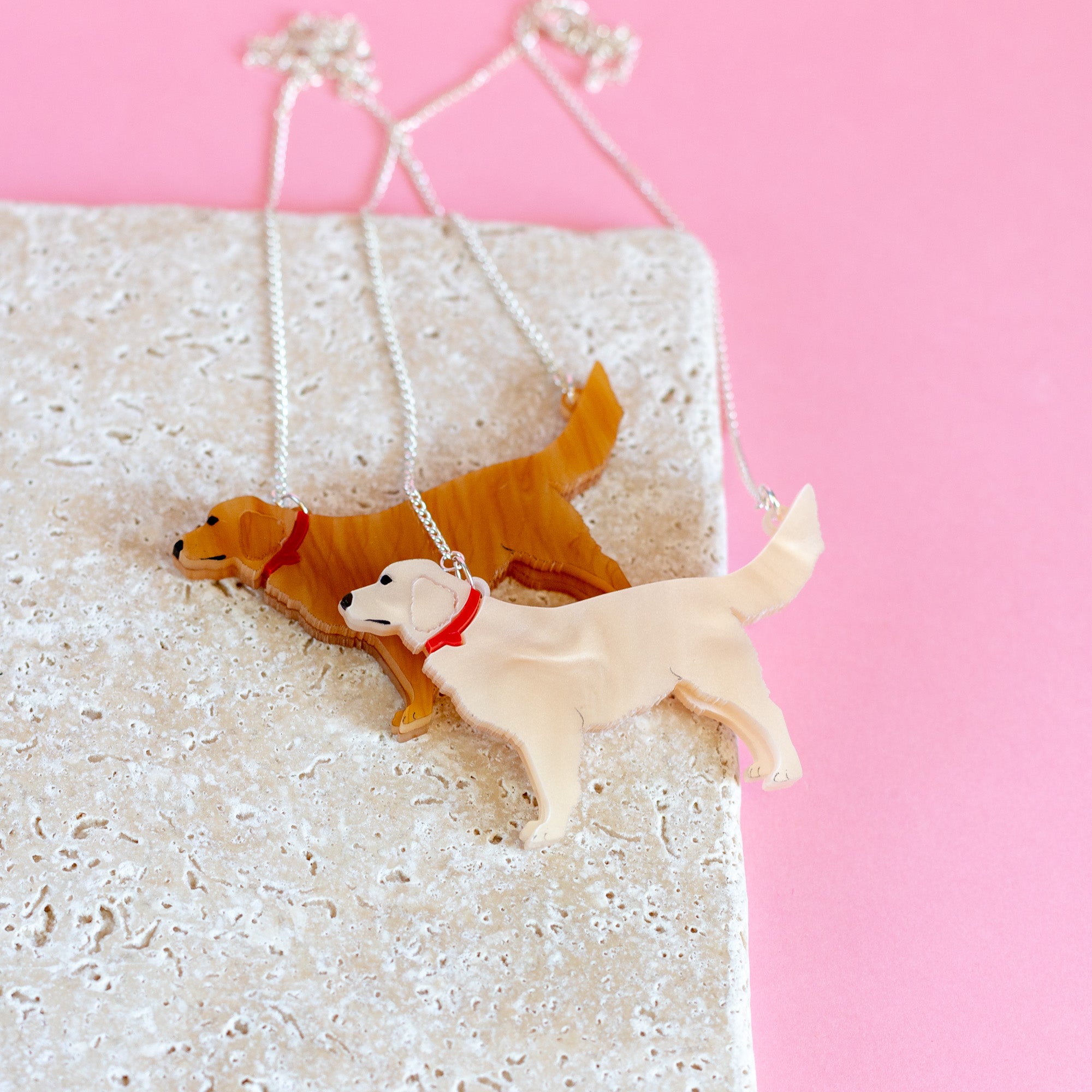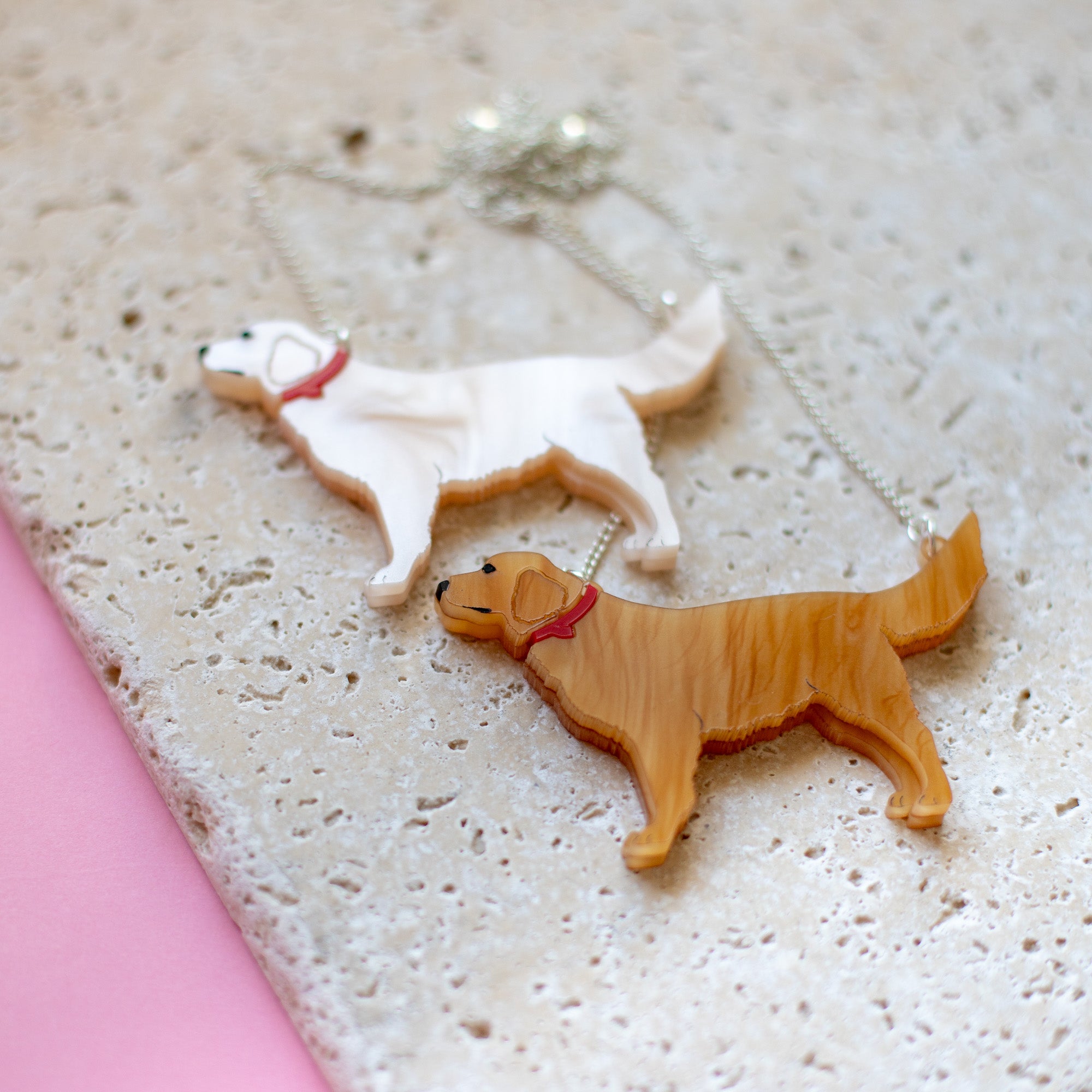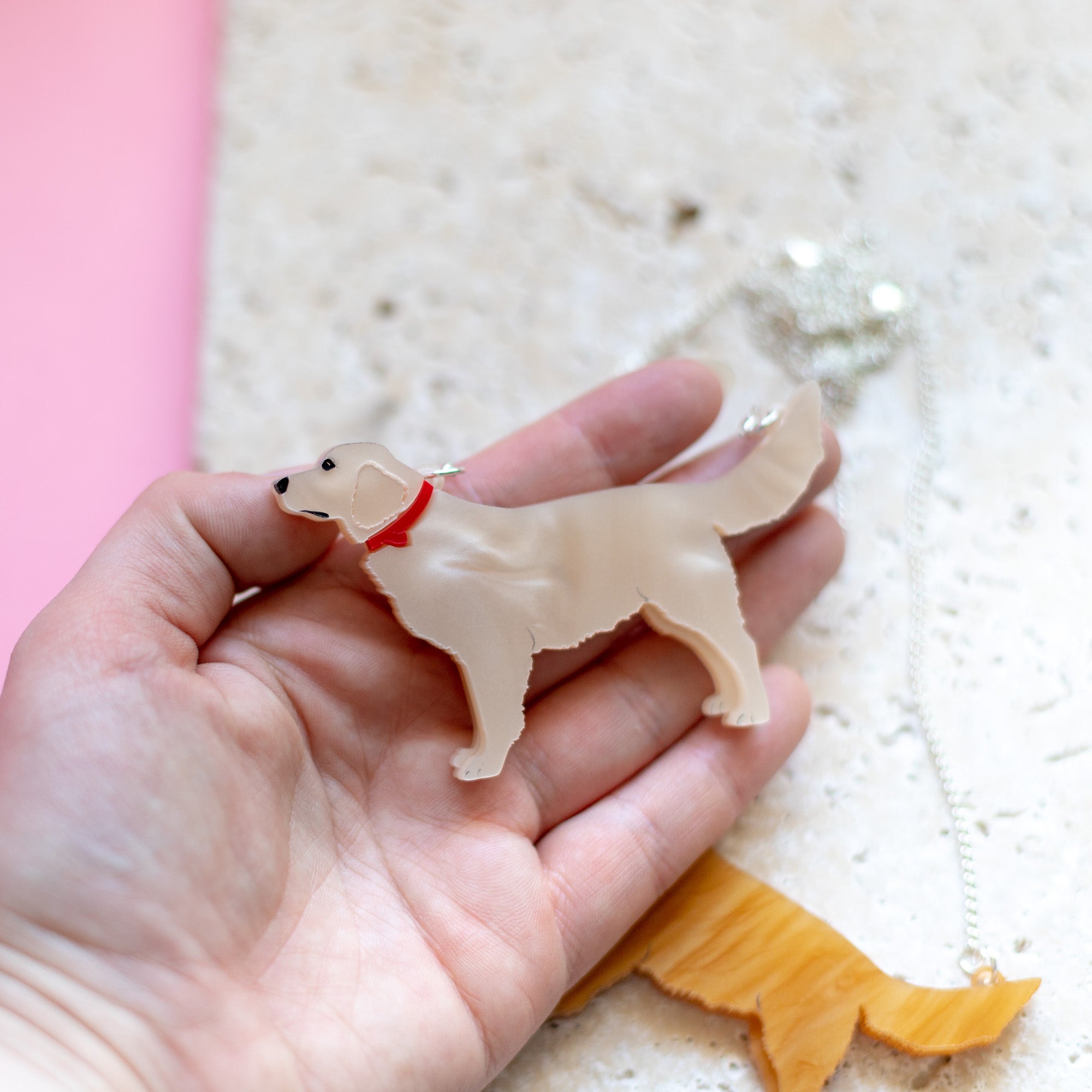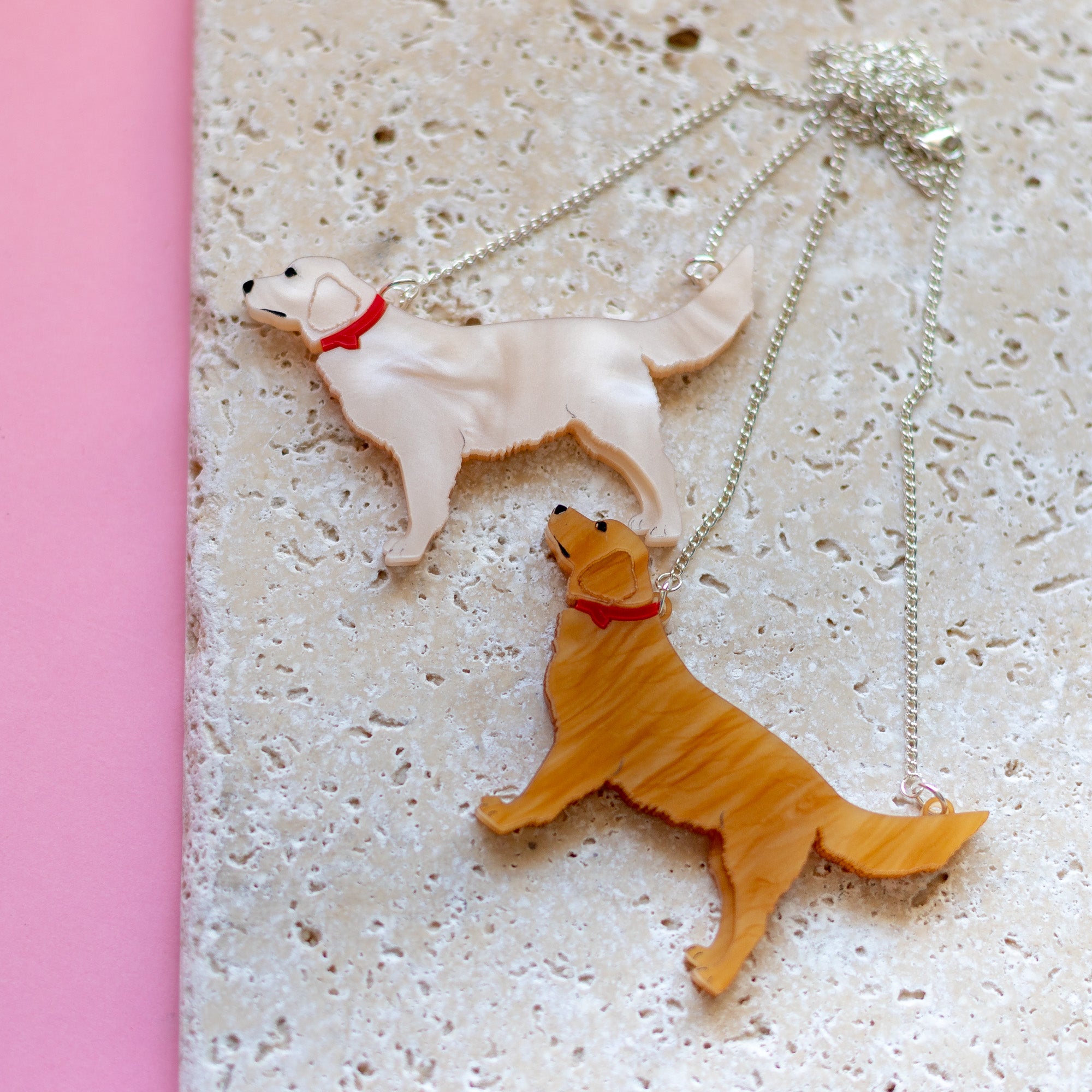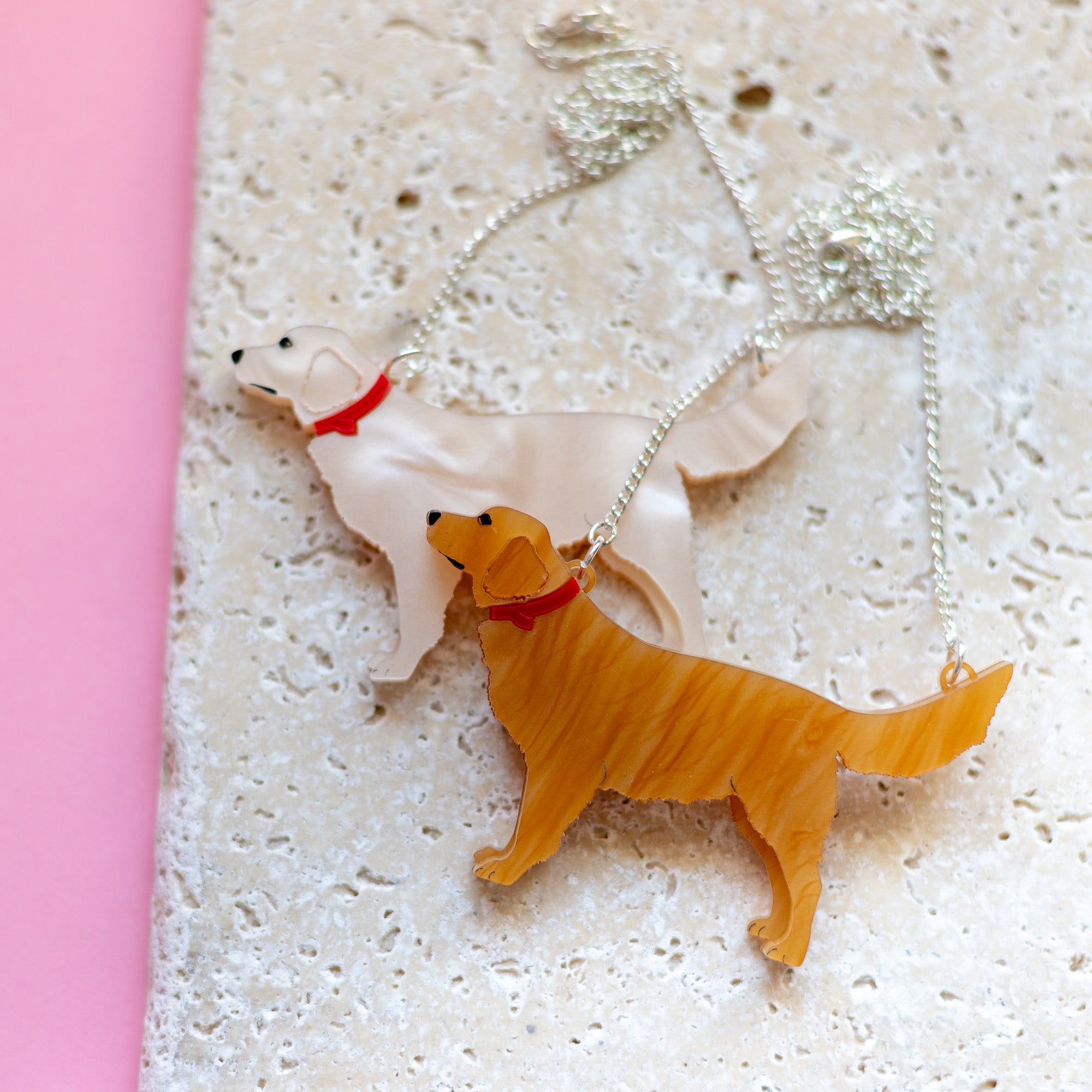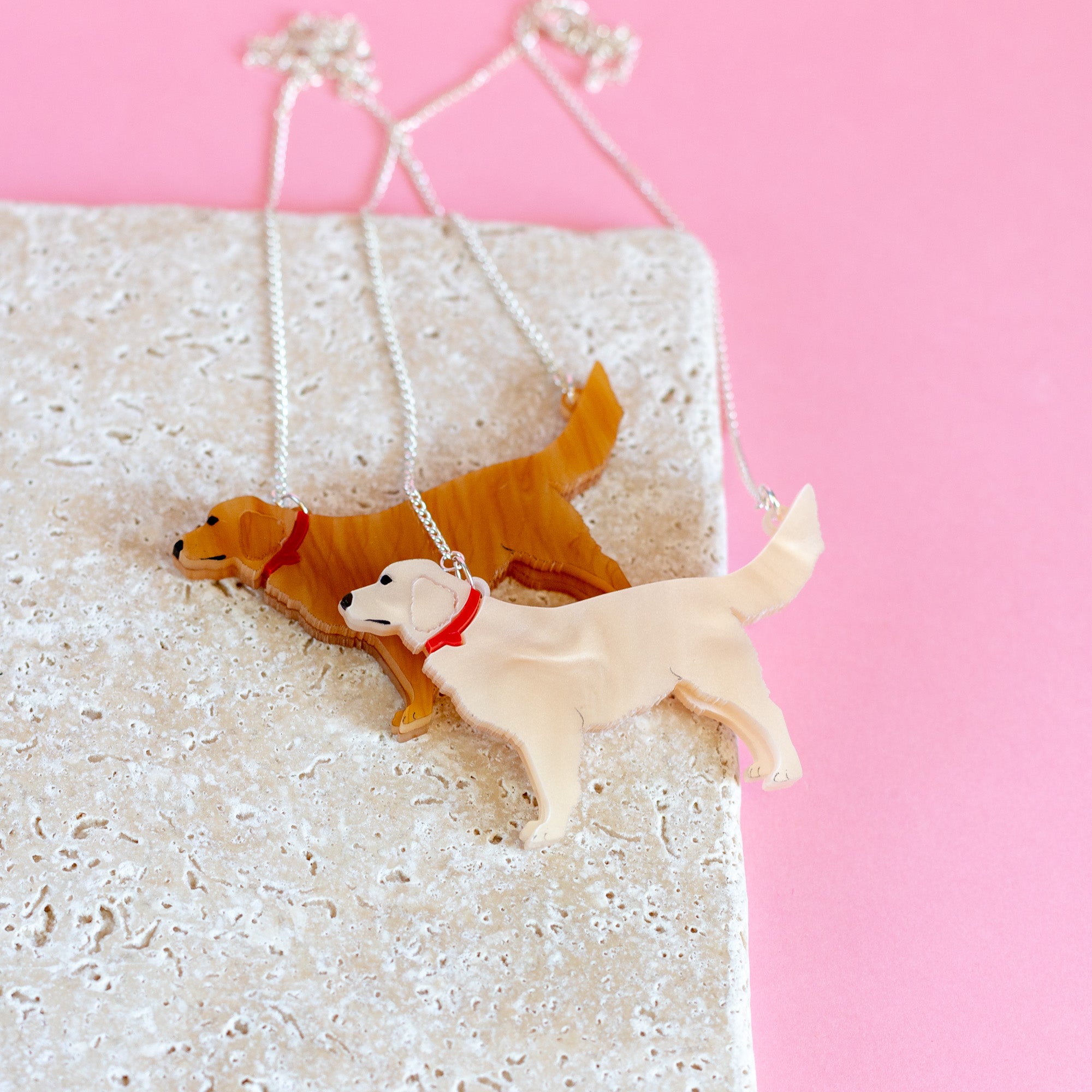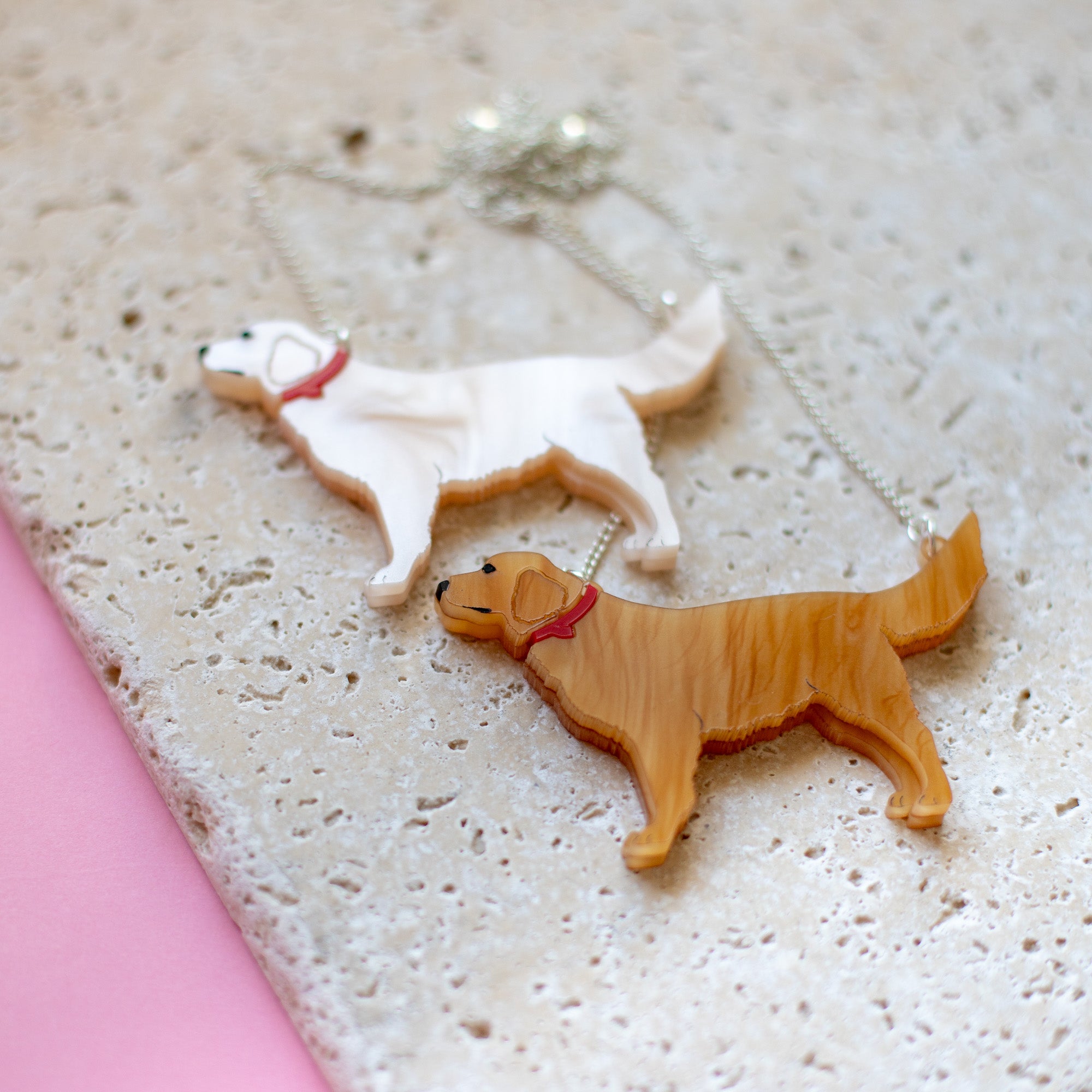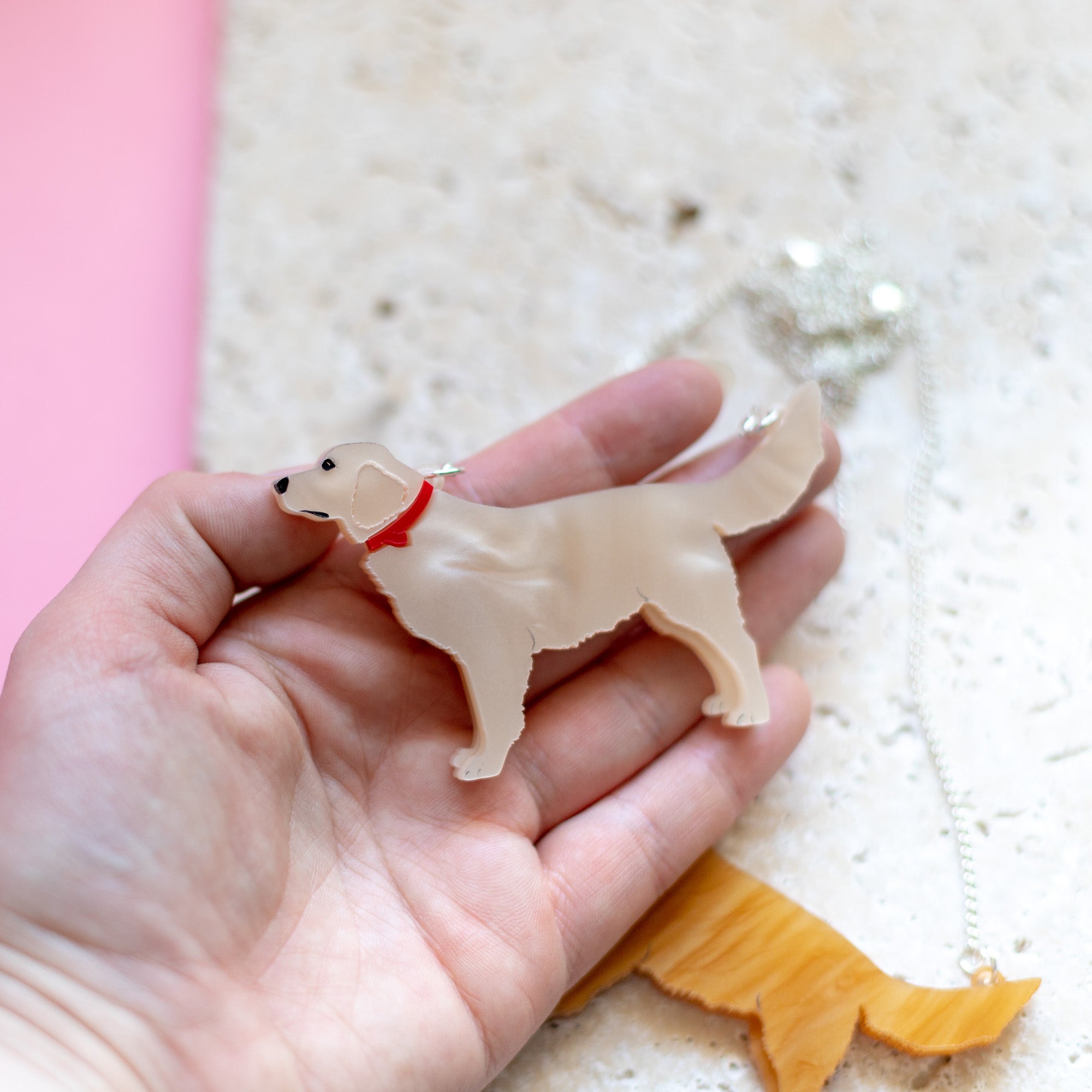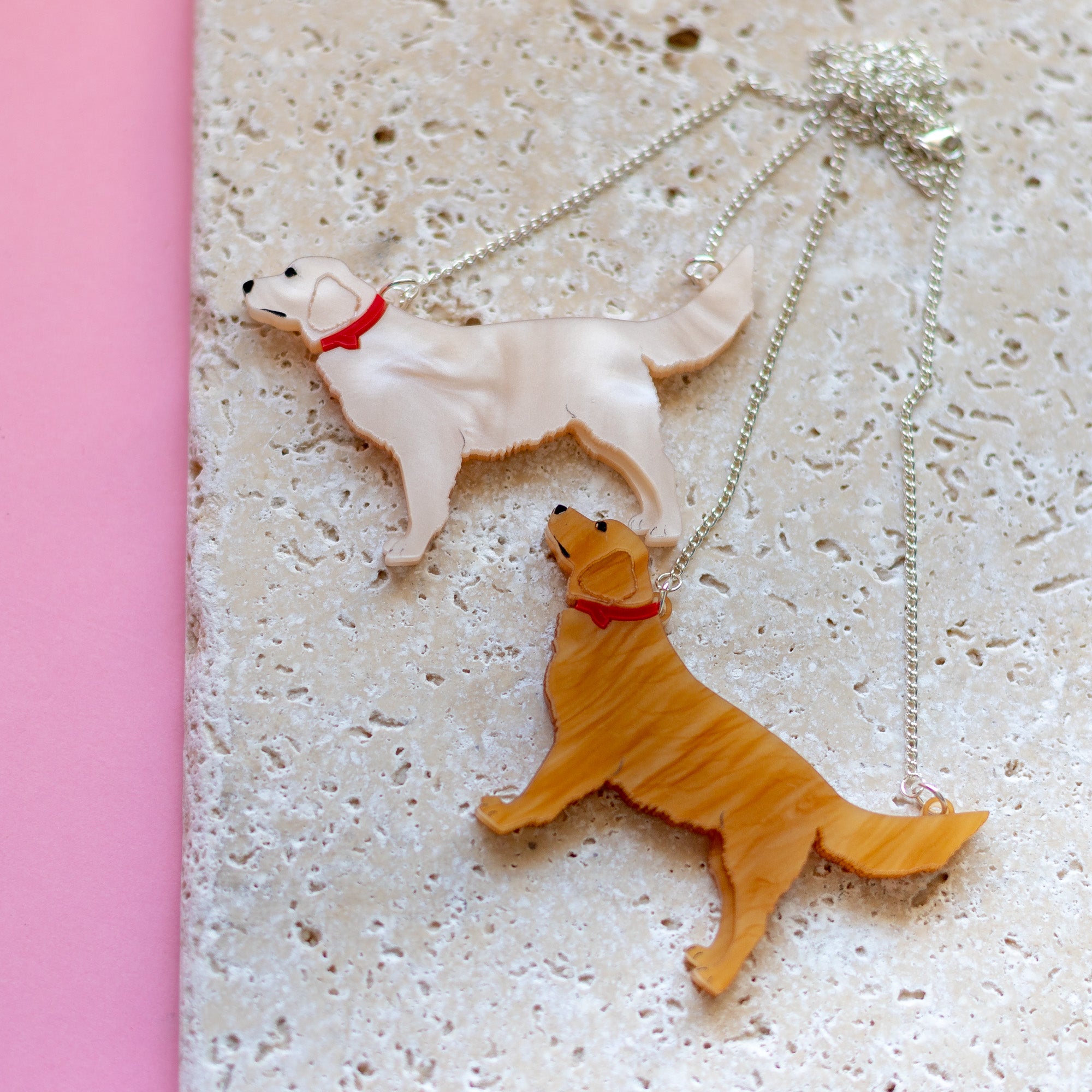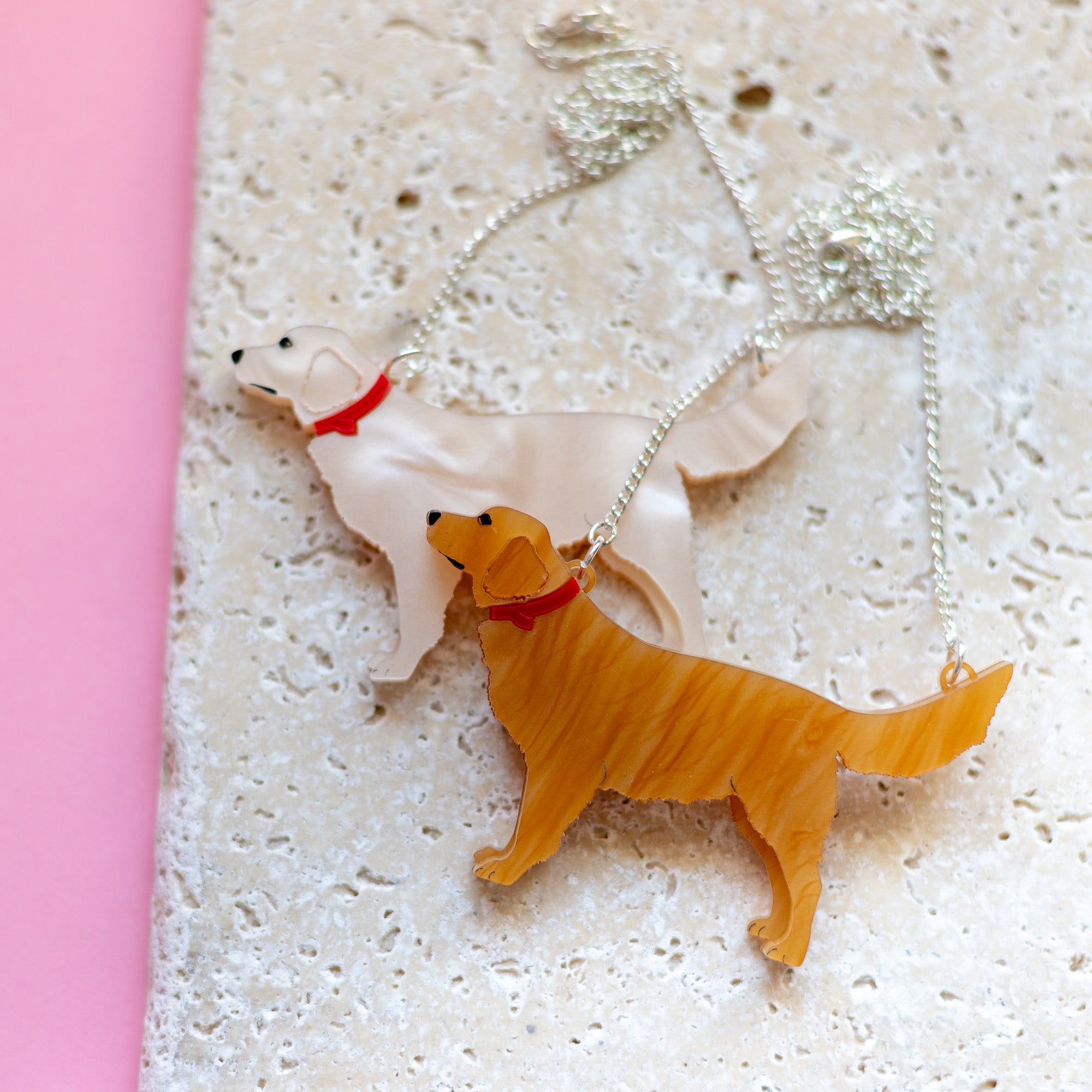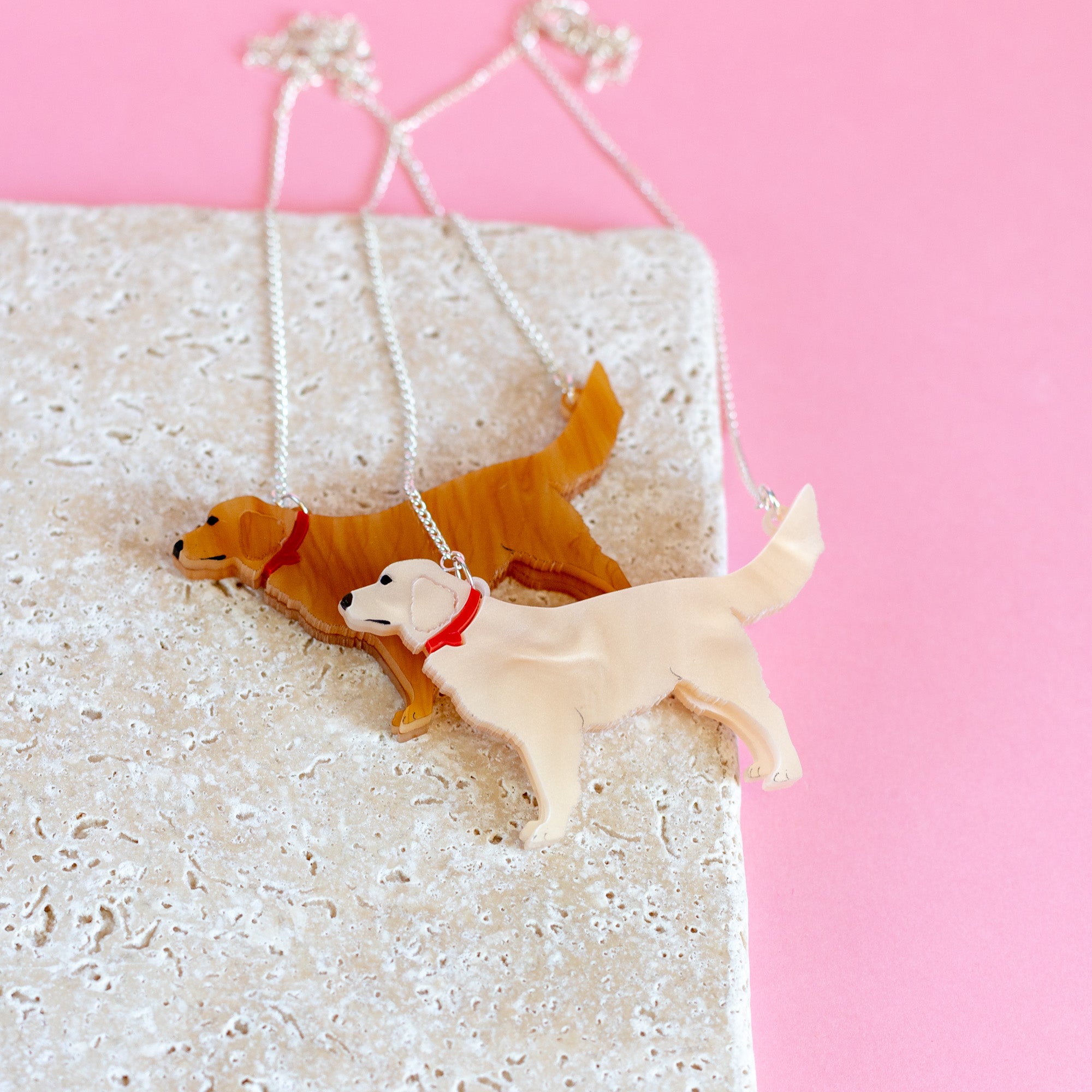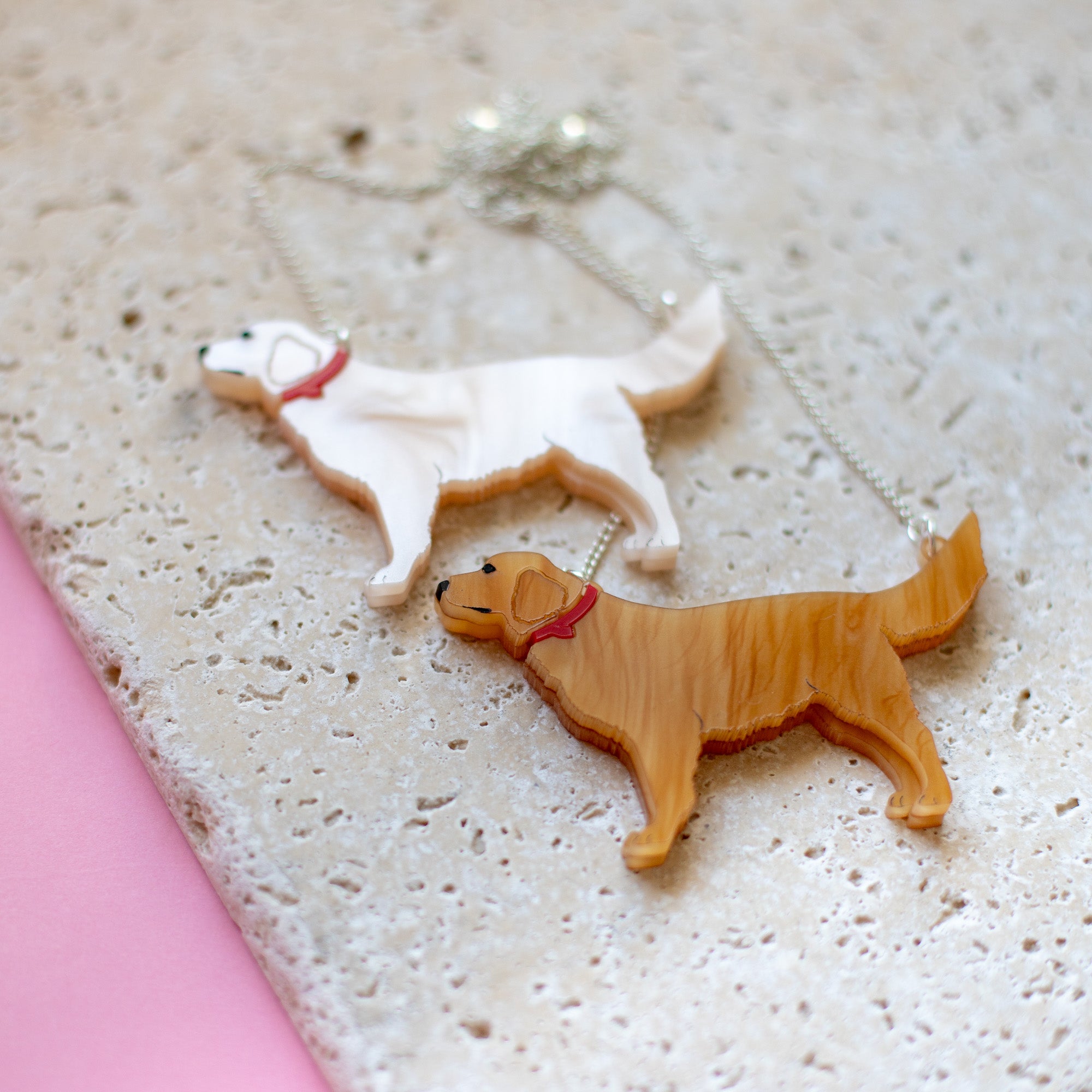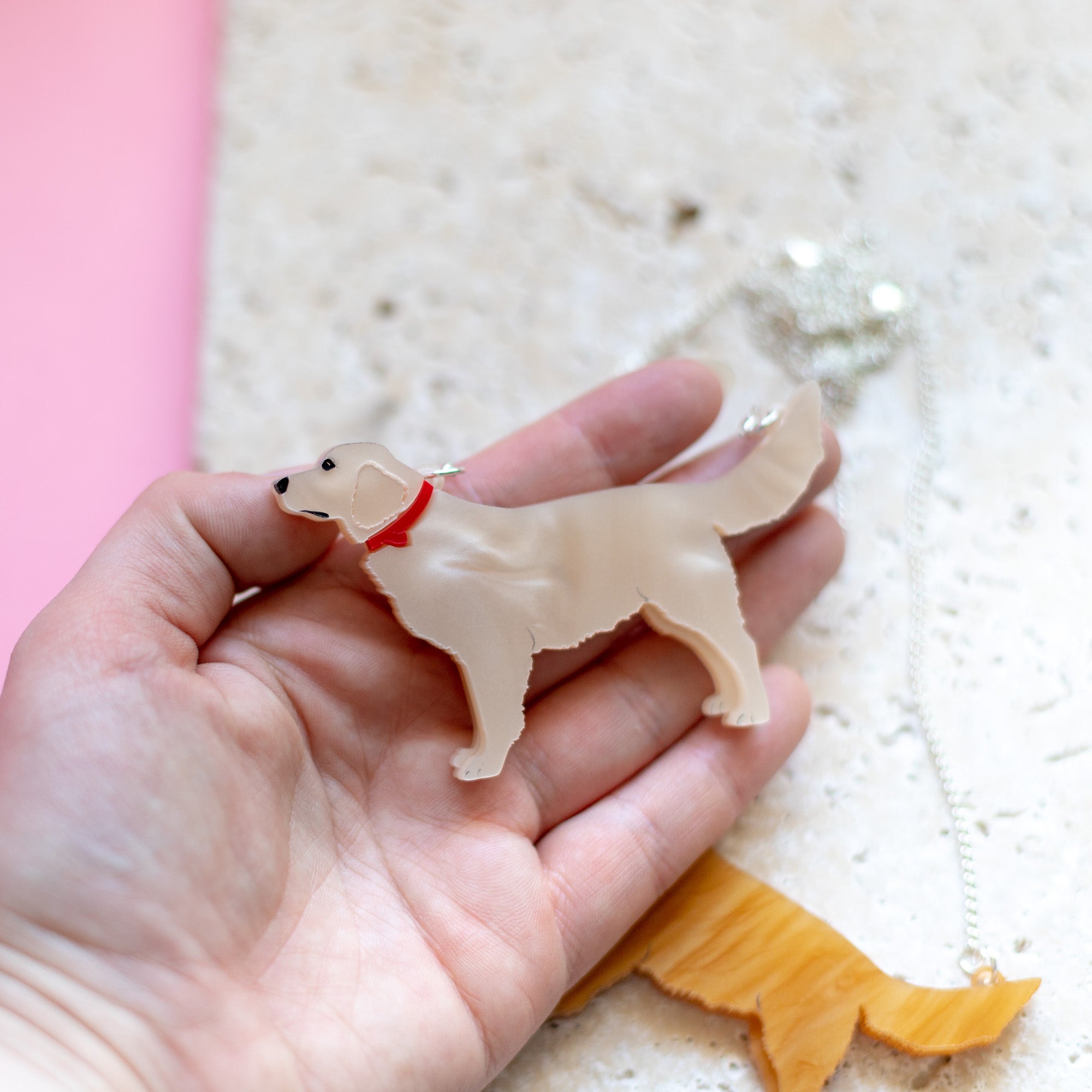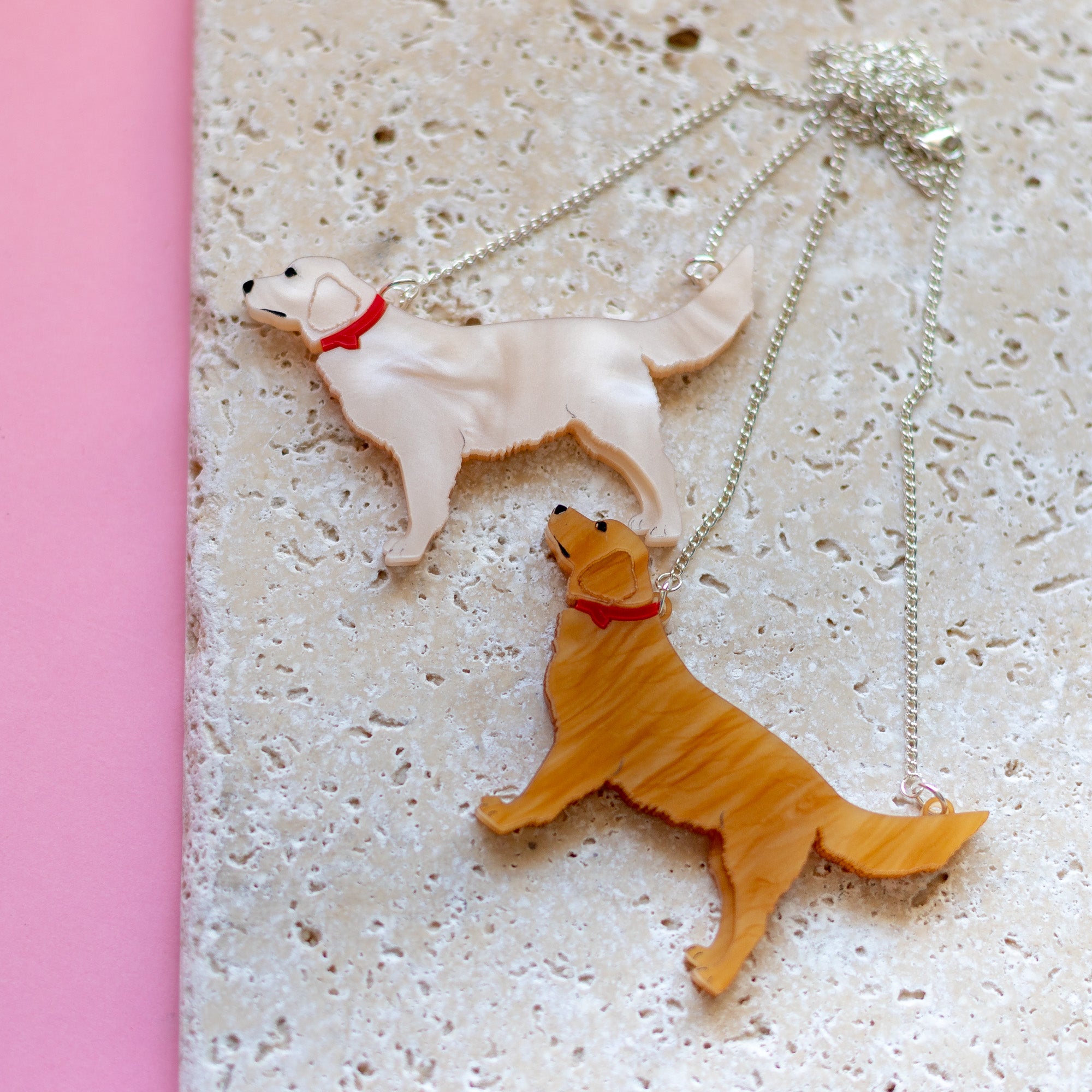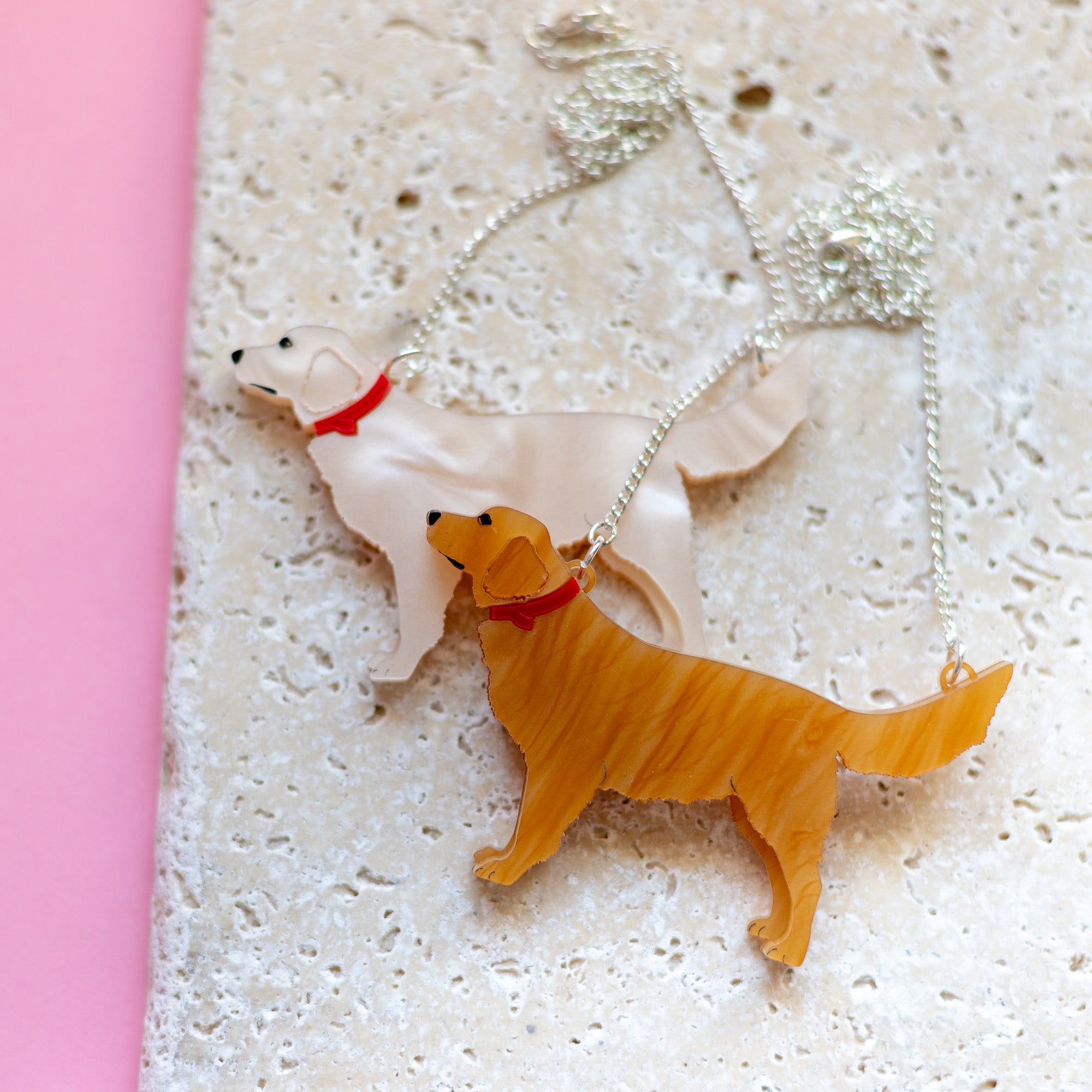 Golden Retriever Necklace
FREE SHIPPING ON UK ORDERS OVER £15
Finally! A necklace dedicated to the two resident golden pooches of Finest Imaginary HQ! 
Nothing makes us happier than a waggy, smiley Golden Retriever, so here they are in necklace form. Based on Finest Imaginary's own Scout Finch the Golden, this necklace is made from super special pearl or dark marbled gold perspex, and even features Scout's own little red collar. 
This Golden Retriever necklace would make the perfect gift for goldie lovers, because who doesn't love golden retriever jewellery?!
This goldie necklace measures approximately 85mm X 52mm, and is placed on an 46cm (18") silver plated chain. It's made from two layers of 3mm thick perspex, design and made in our Finest Imaginary Yorkshire studio.