FREE UK DELIVERY ON ORDERS OVER £20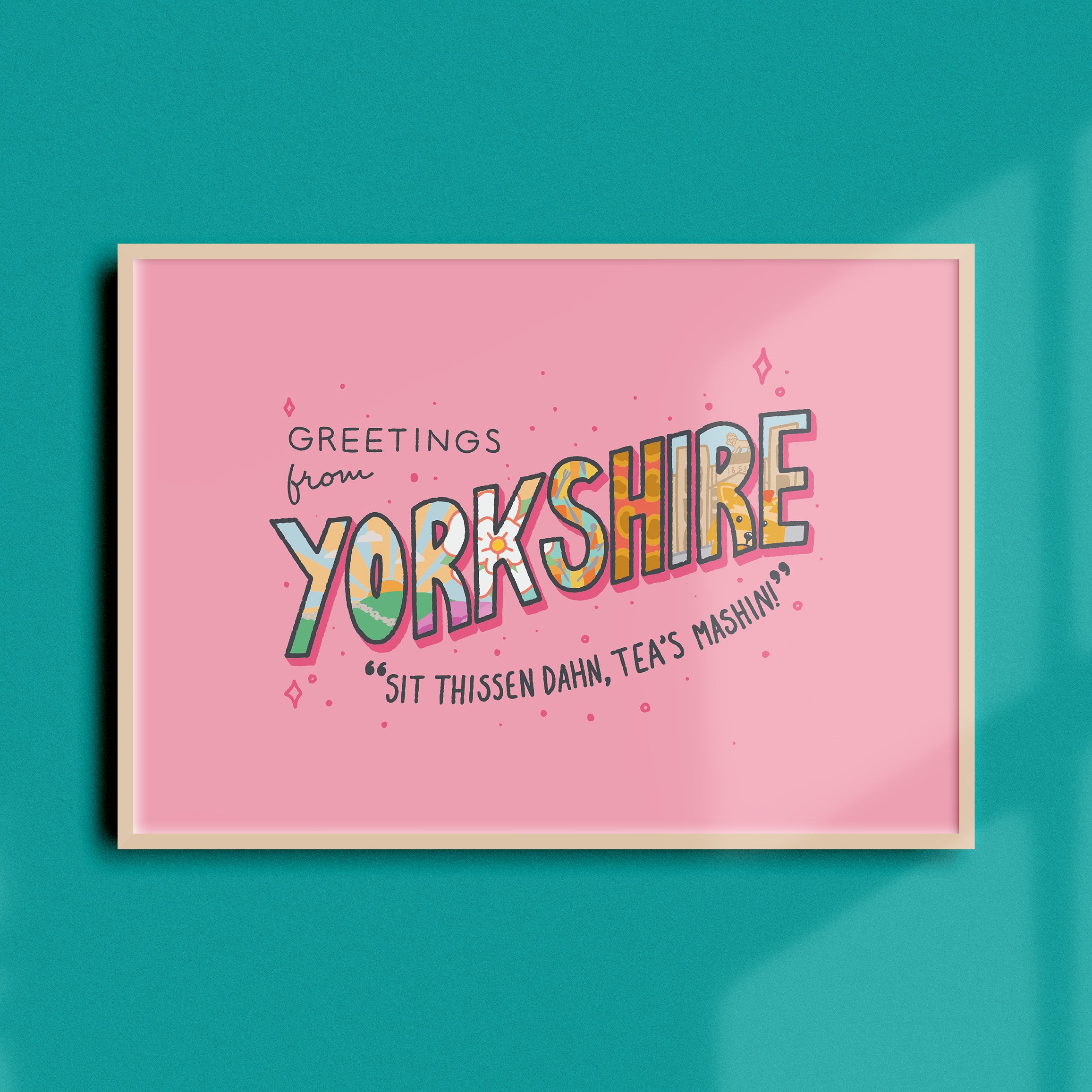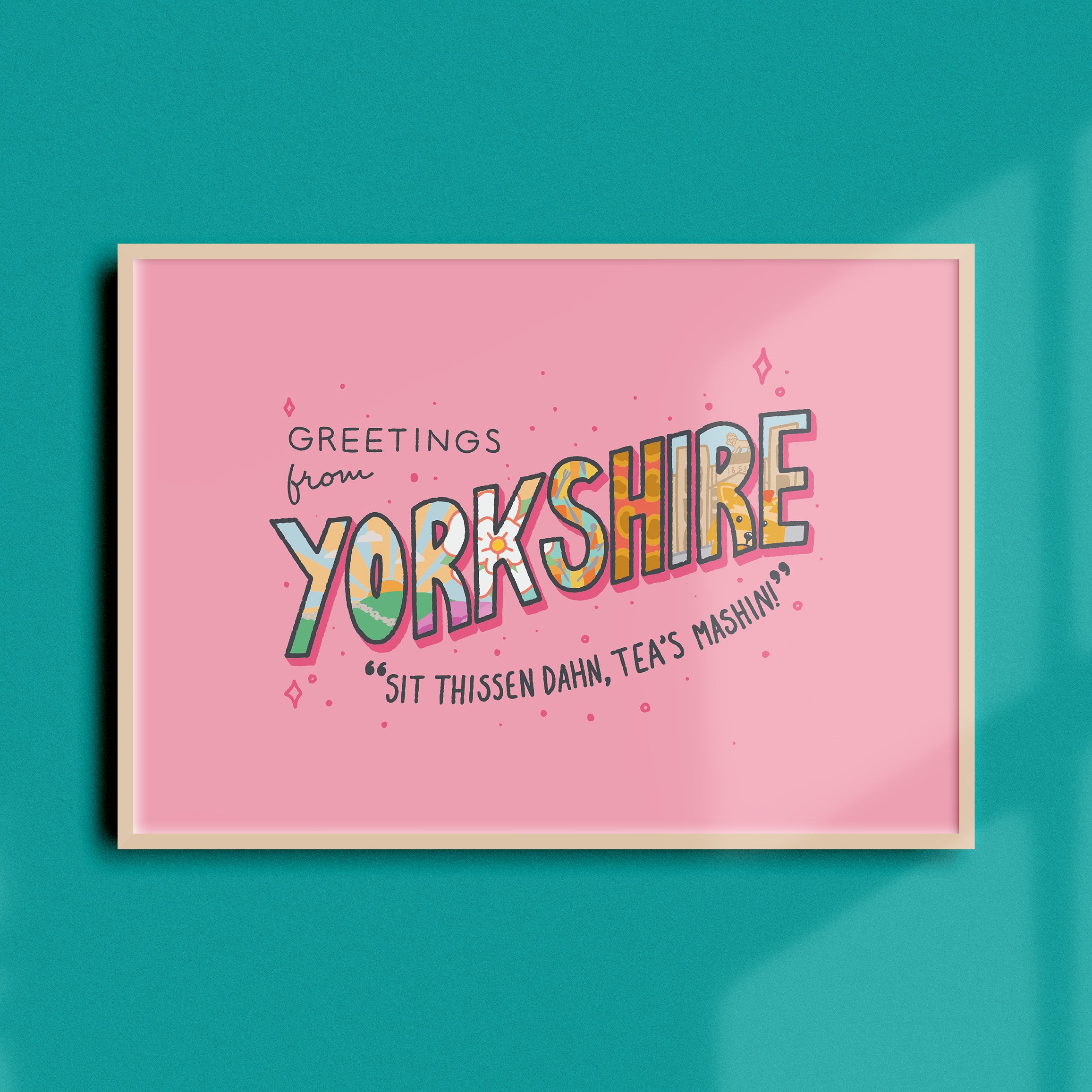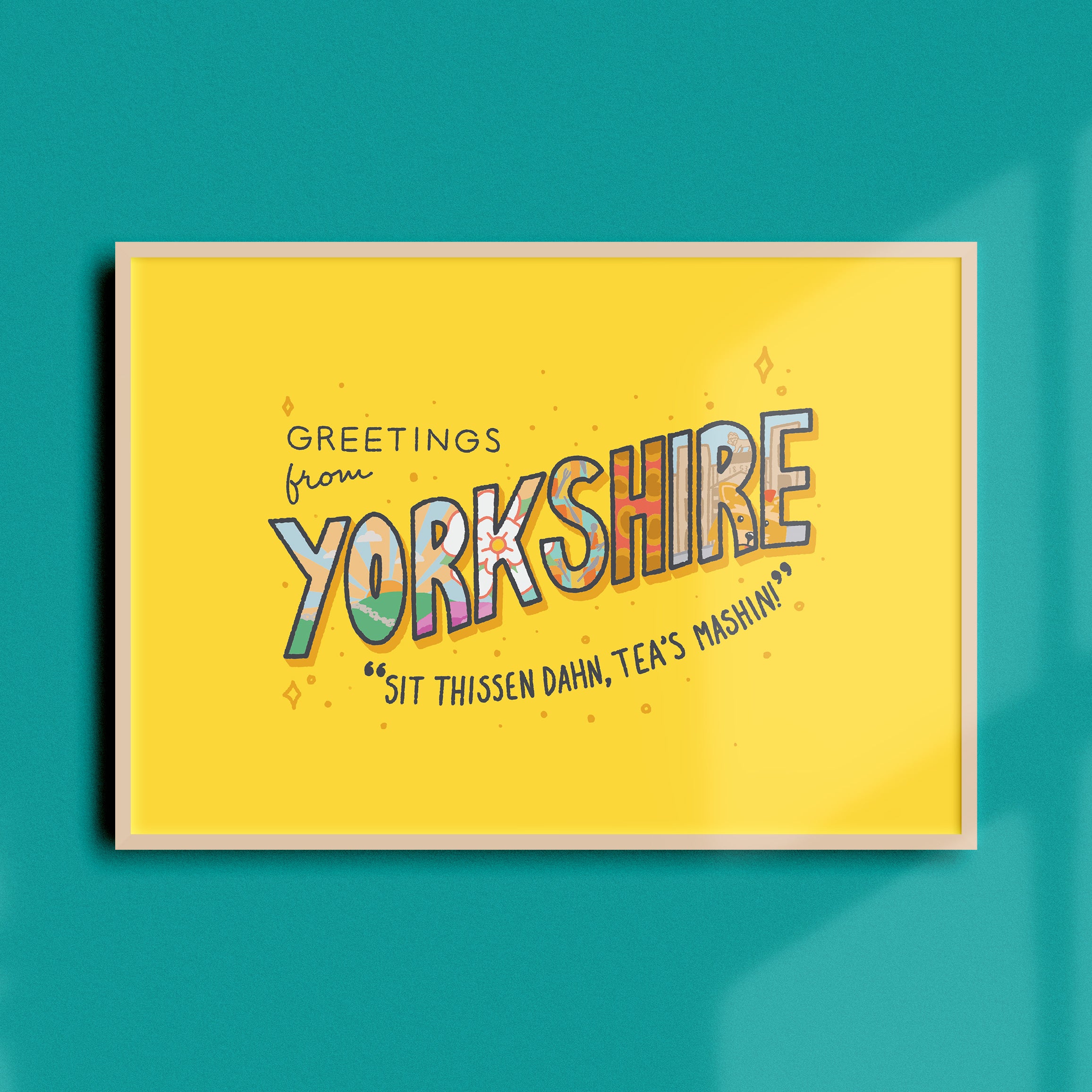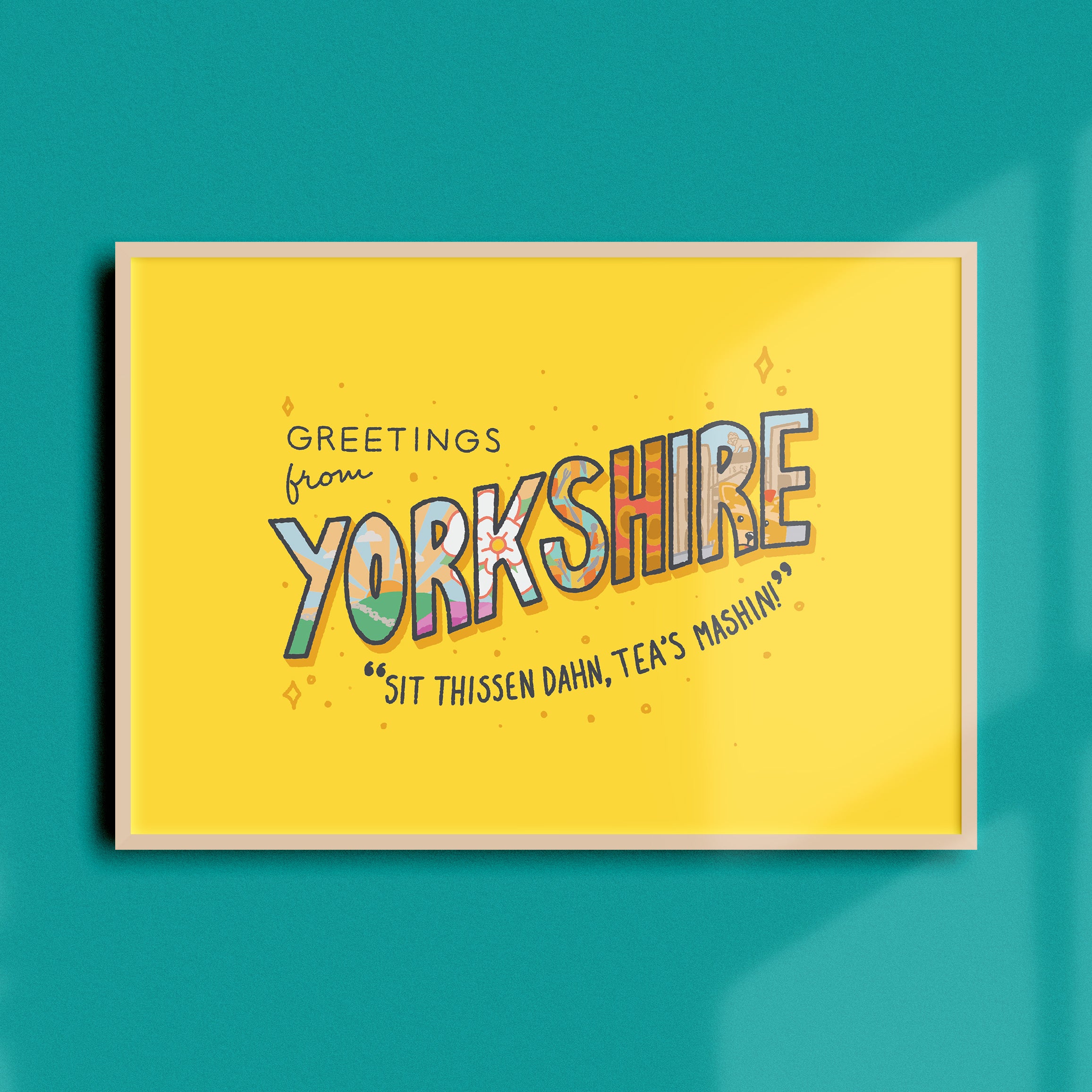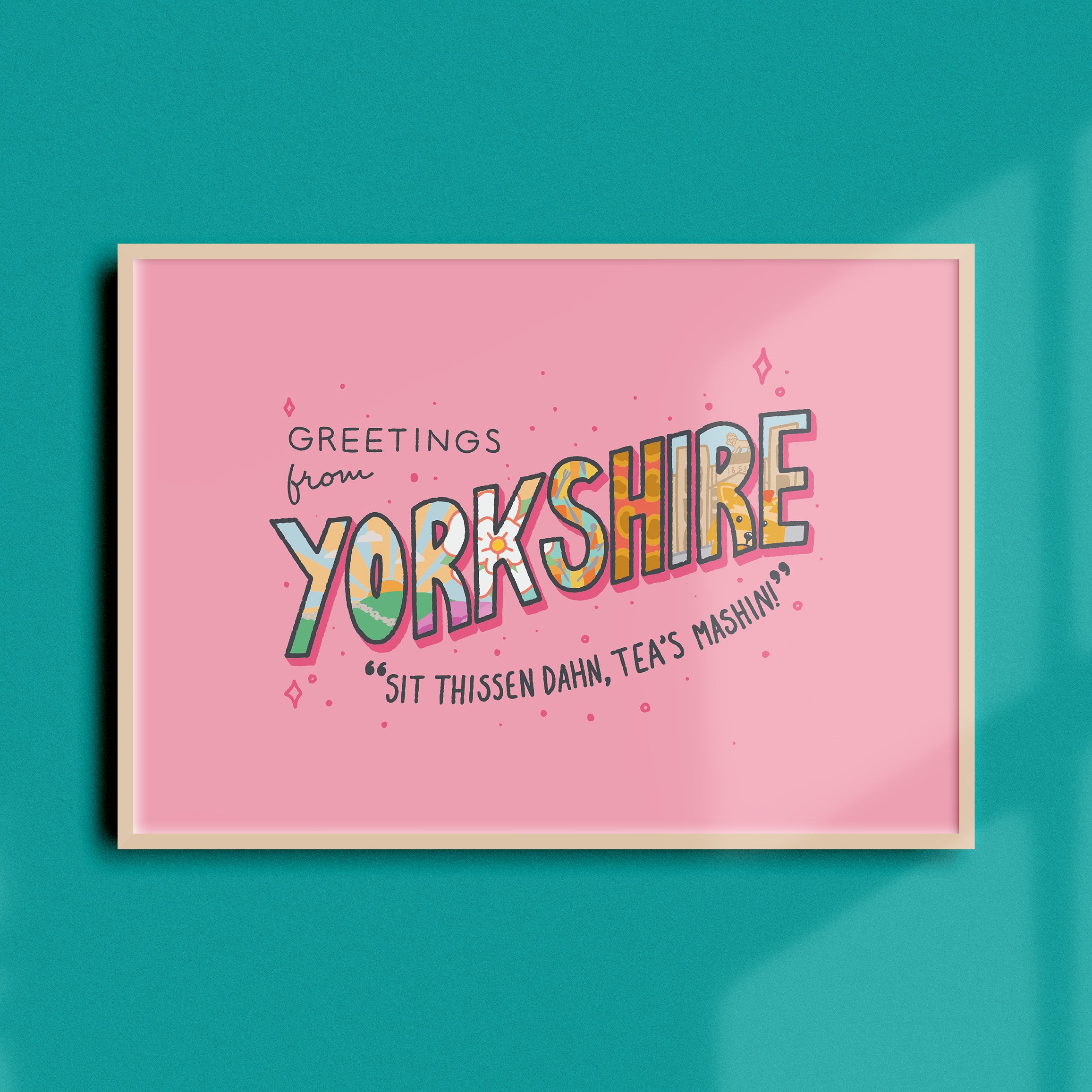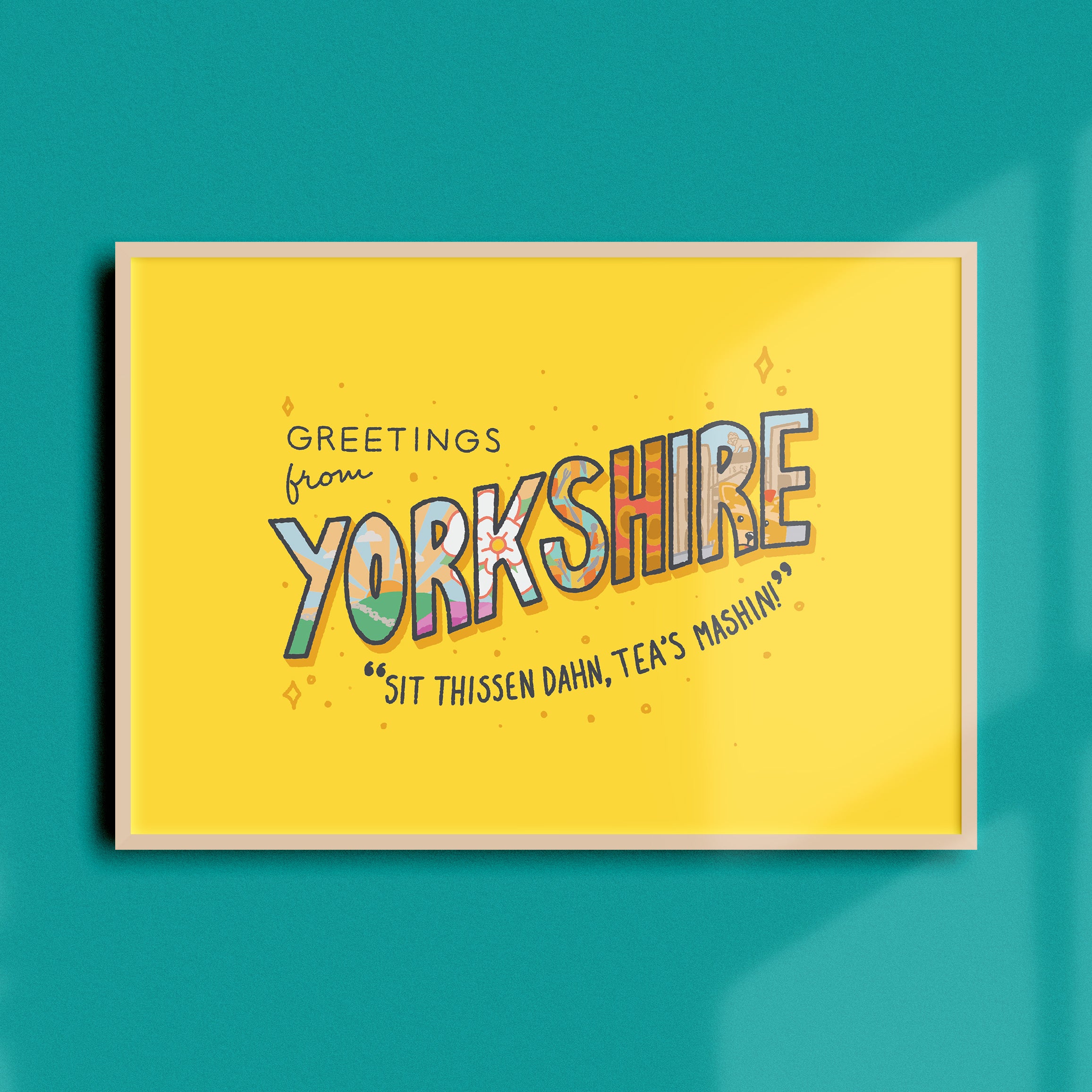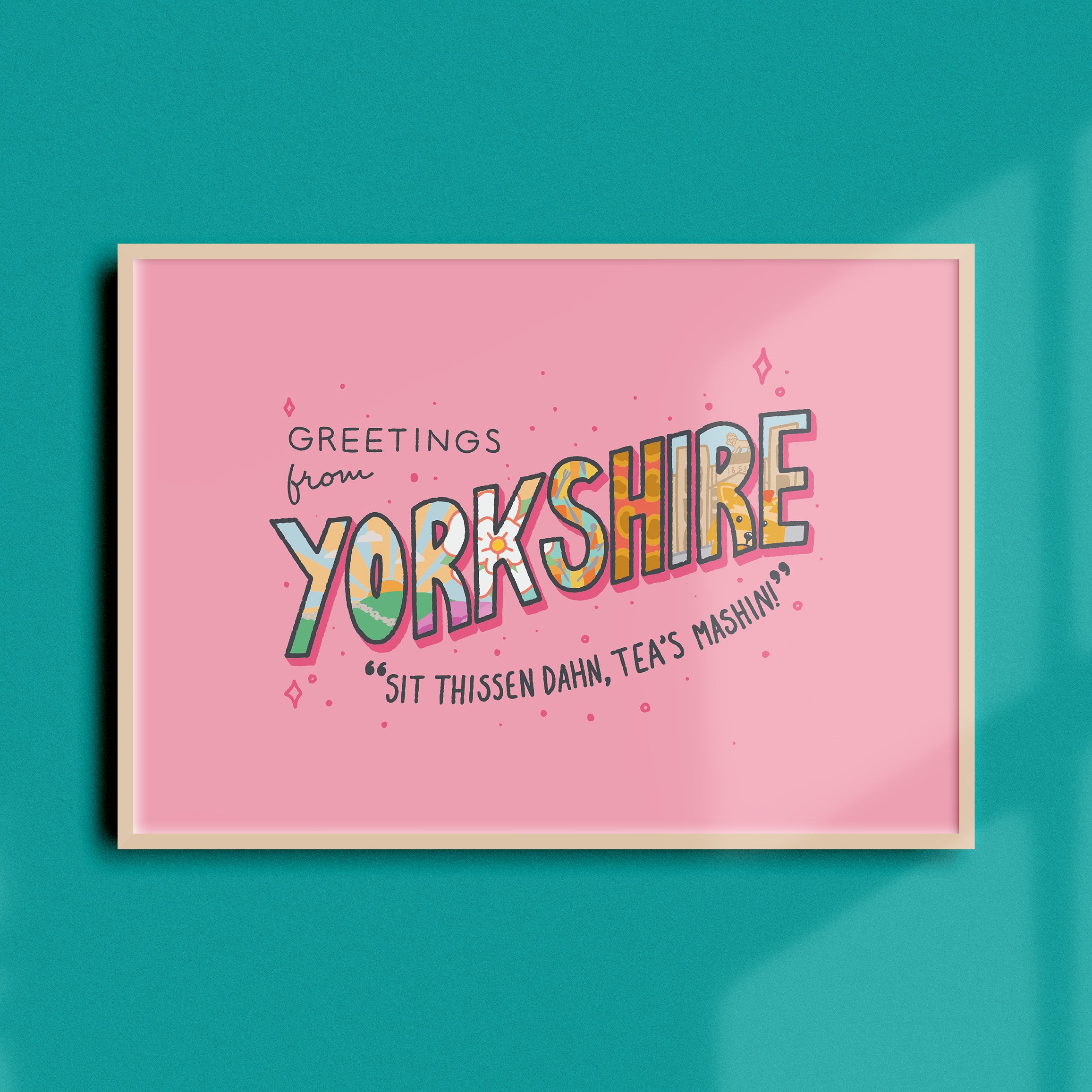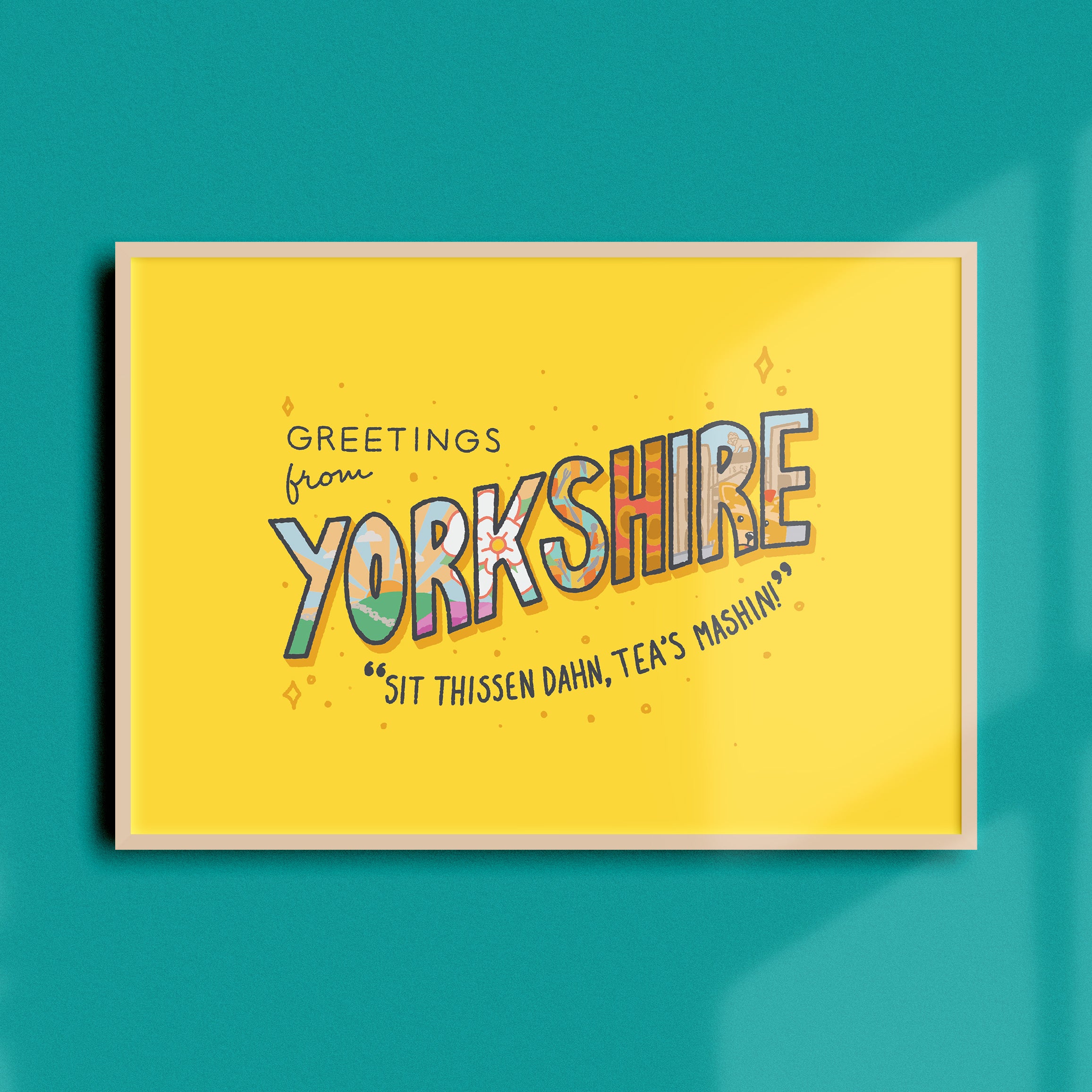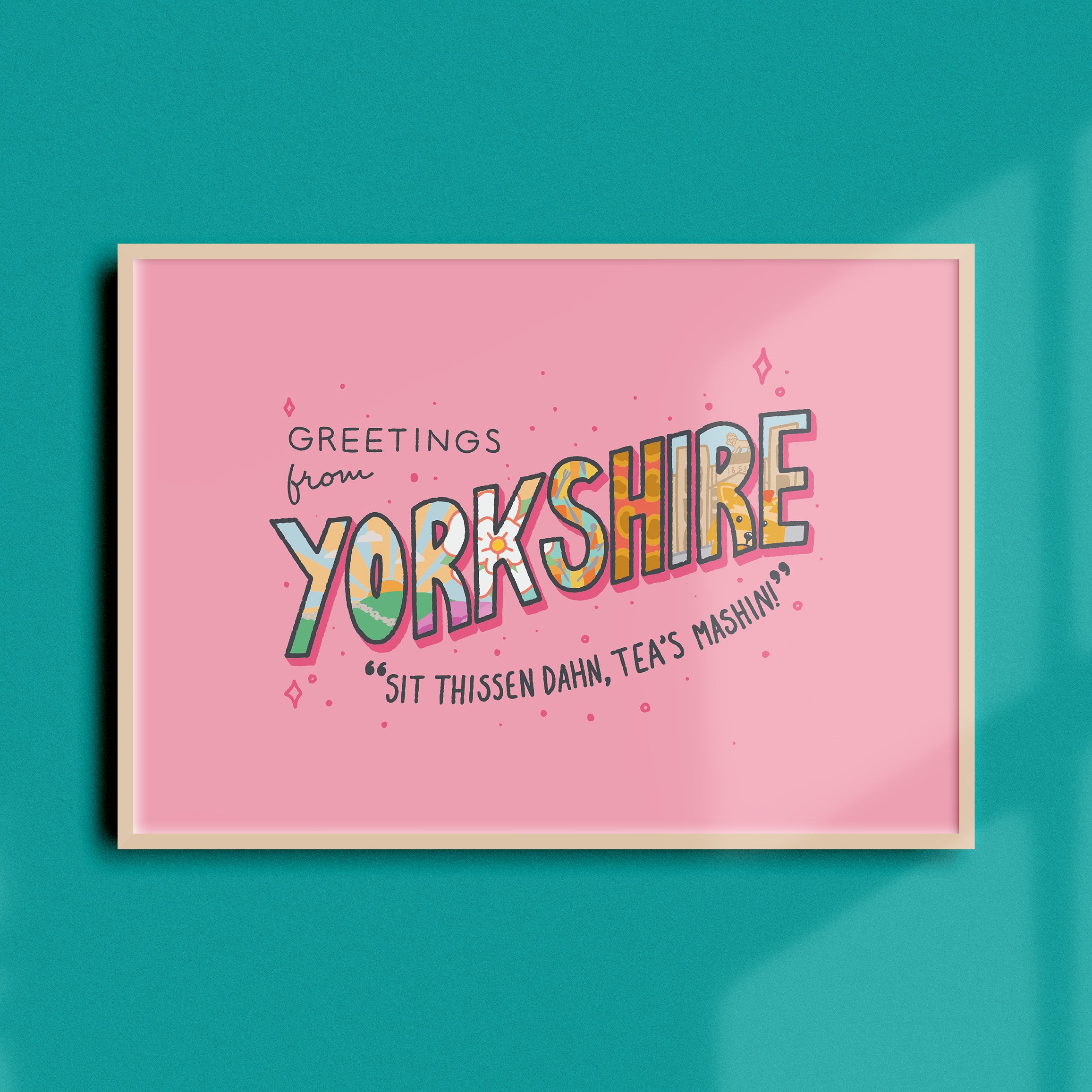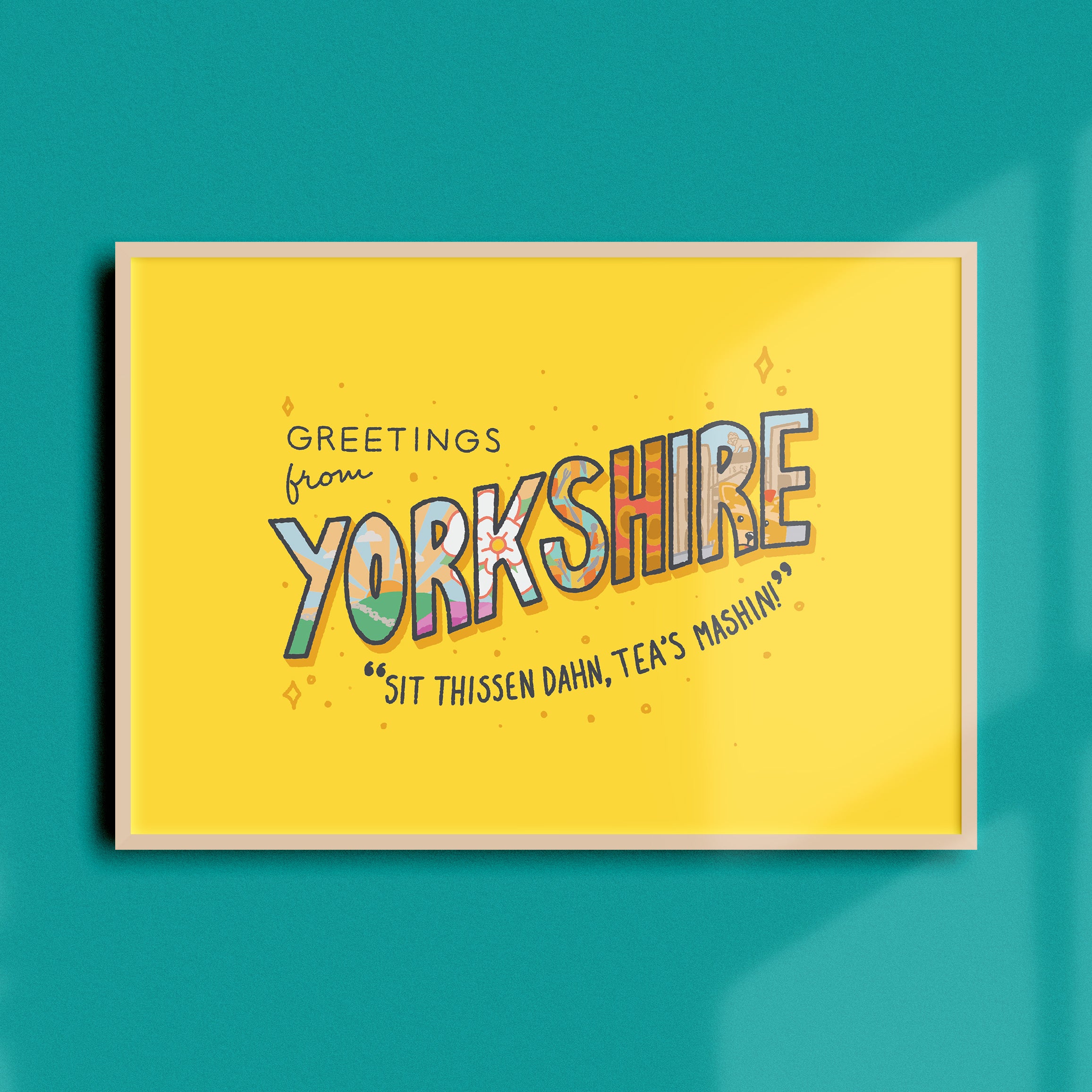 Greetings from Yorkshire A4 Print
FREE SHIPPING ON UK ORDERS OVER £15
Greetings From Yorkshire - sit thissen dahn, tea's mashin'!
Inspired by vintage "Greetings from..." travel postcards, this Yorkshire print features some of our favourite things about God's own County. From Yorkshire puds, to Sheffield steel, beautiful purple heather and even a cheeky terrier. Can you spot the Huddersfield lion?
An A4 size print available in either pink or yellow, either will fit nicely in A4 size frames that come with their own mount. The print will be sent flat, with card backing in a "do not bend" envelope. 
Printed using high quality inks onto archival matte paper. Frame not included. Colours may differ slightly, though I've tried to make them as true to life as possible, but all screens show colours slightly differently!
Cracking print!
Being a Yorkshire lass...how could I ever resist this print?!!!!
Quick deliver, well packaged!, thanks Kim!