FREE UK DELIVERY ON ORDERS OVER £20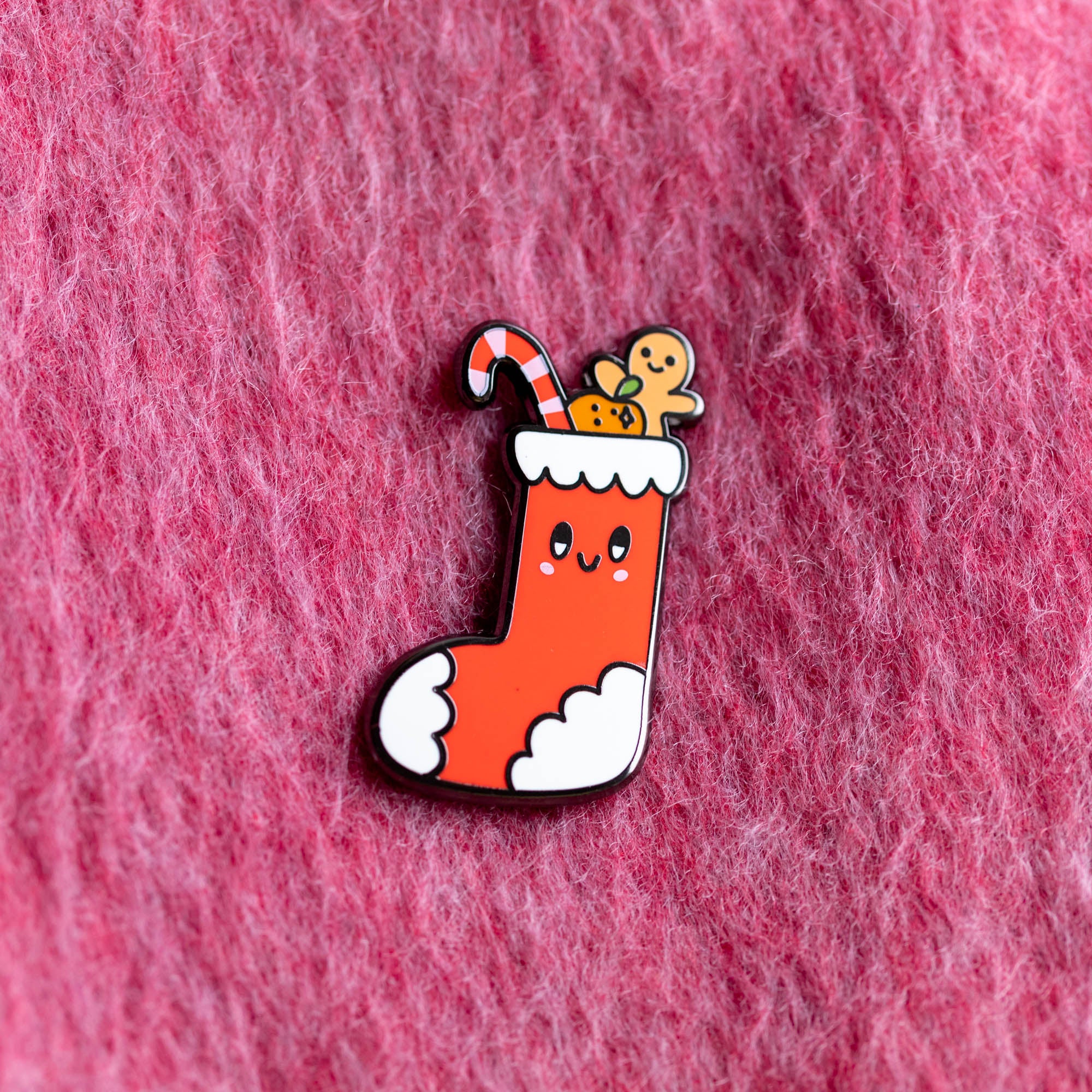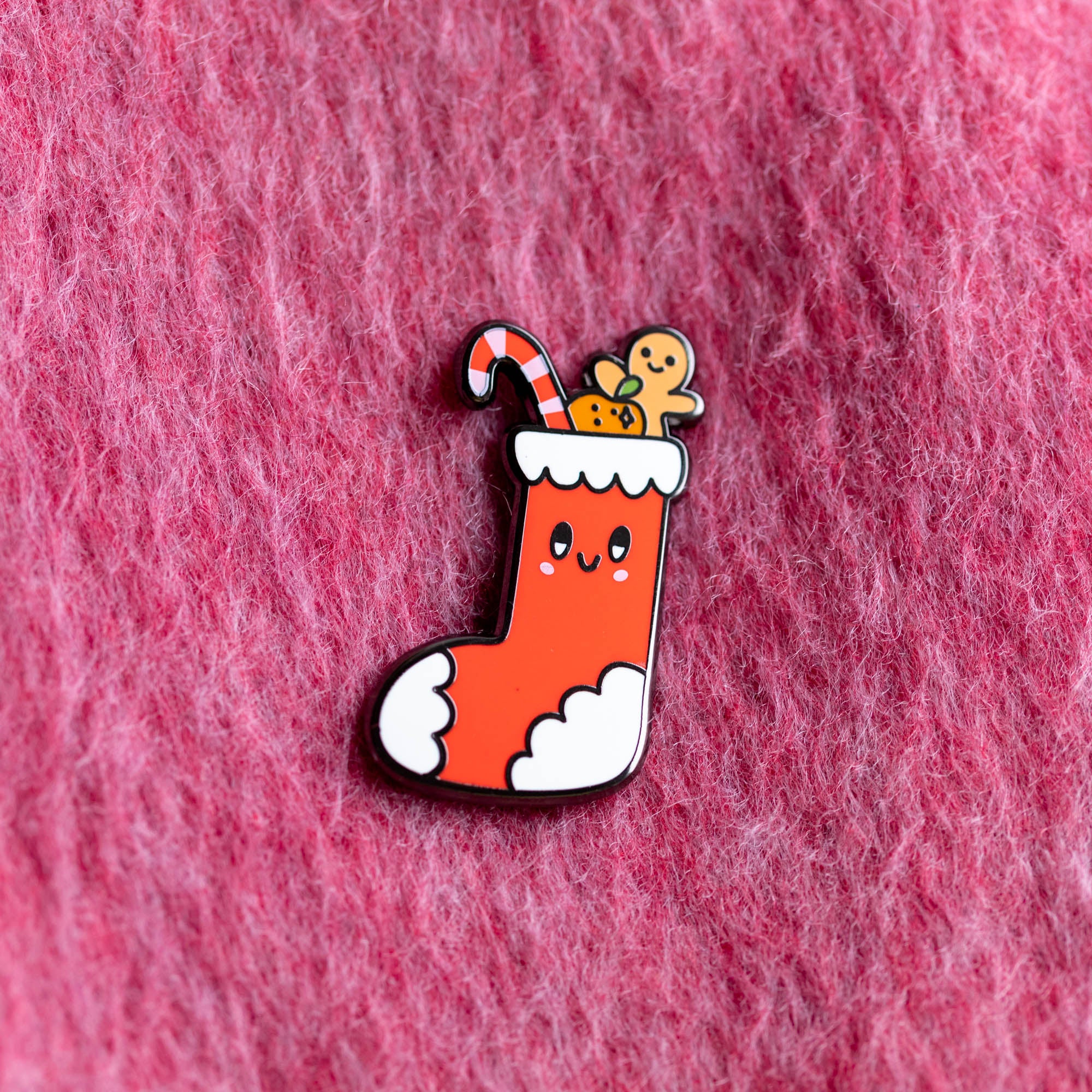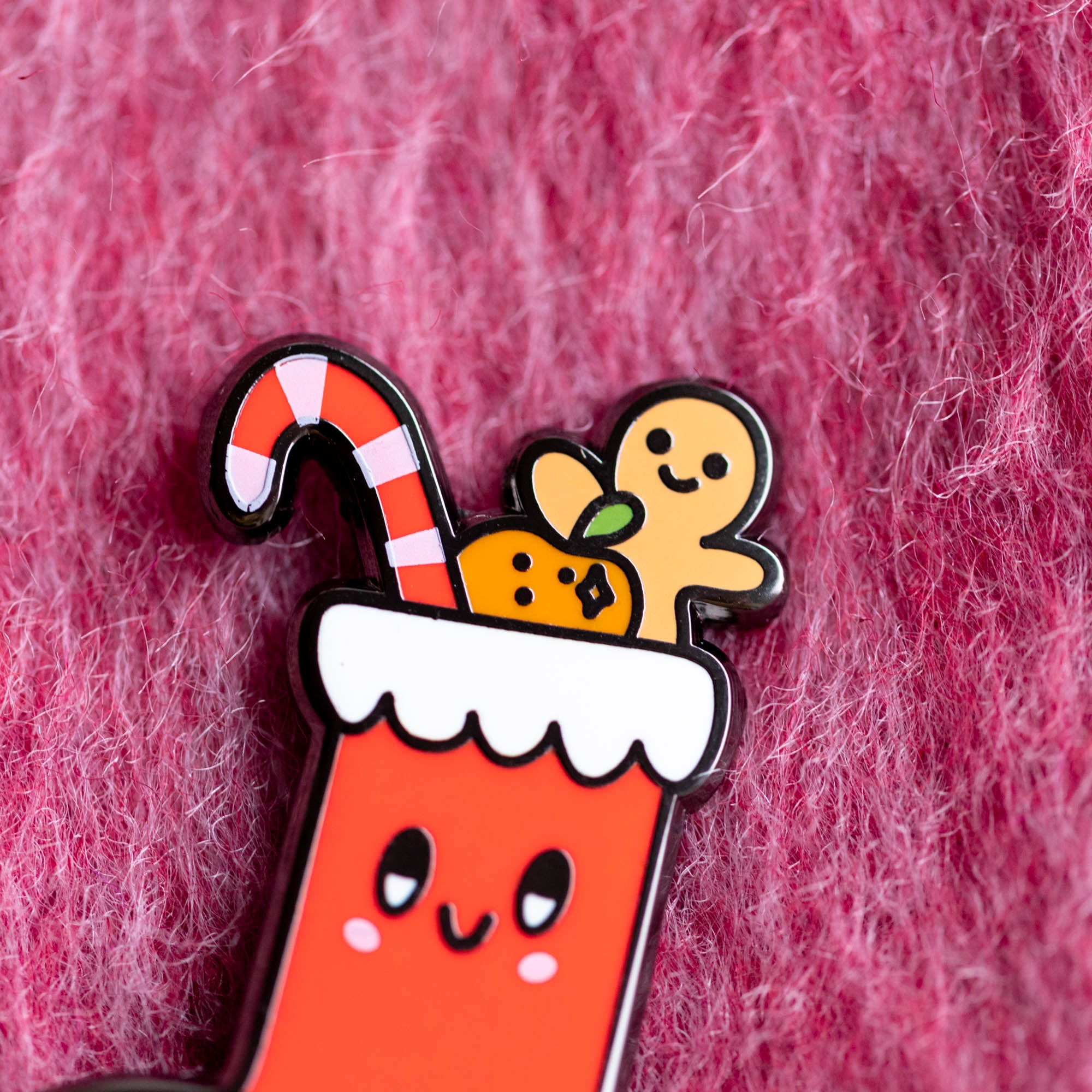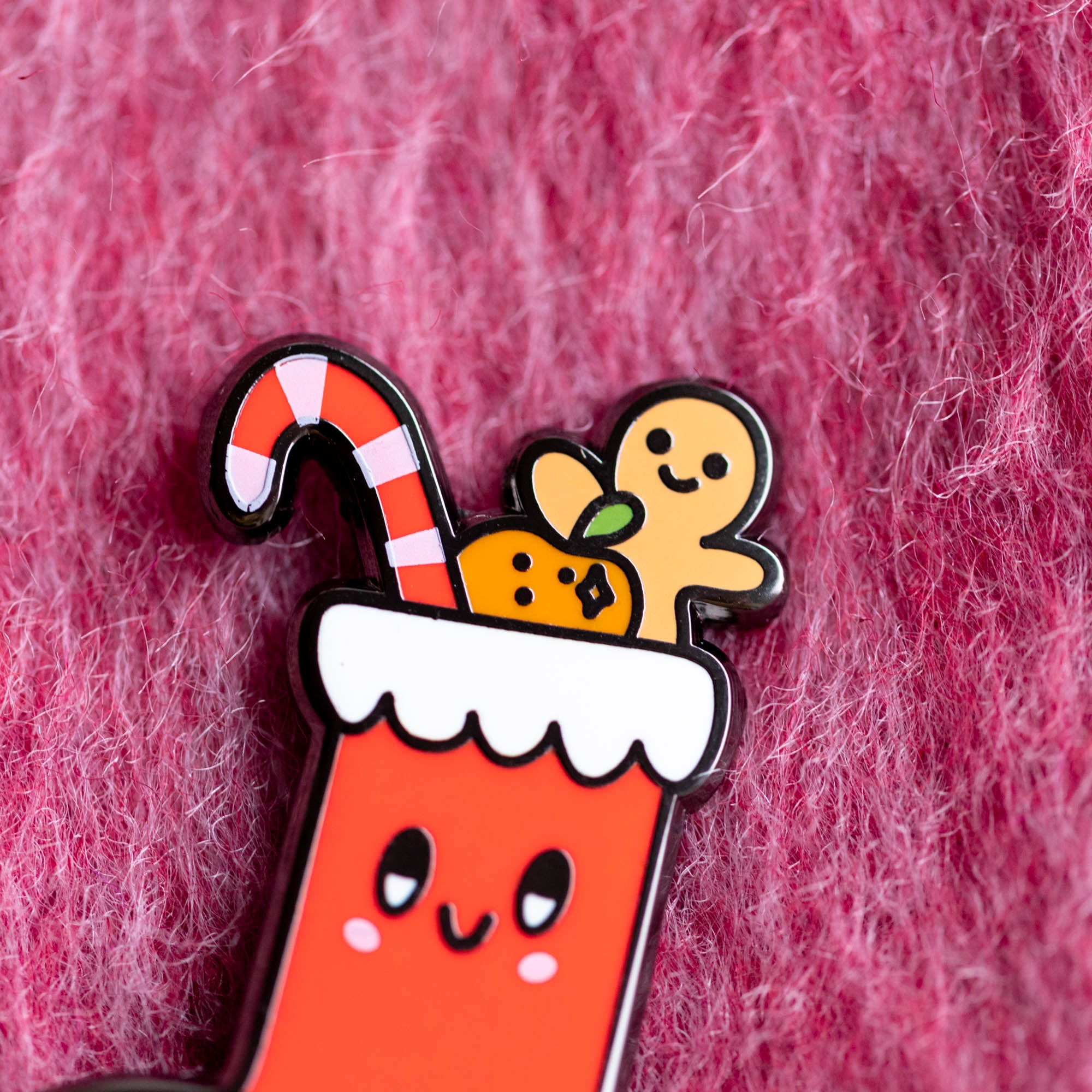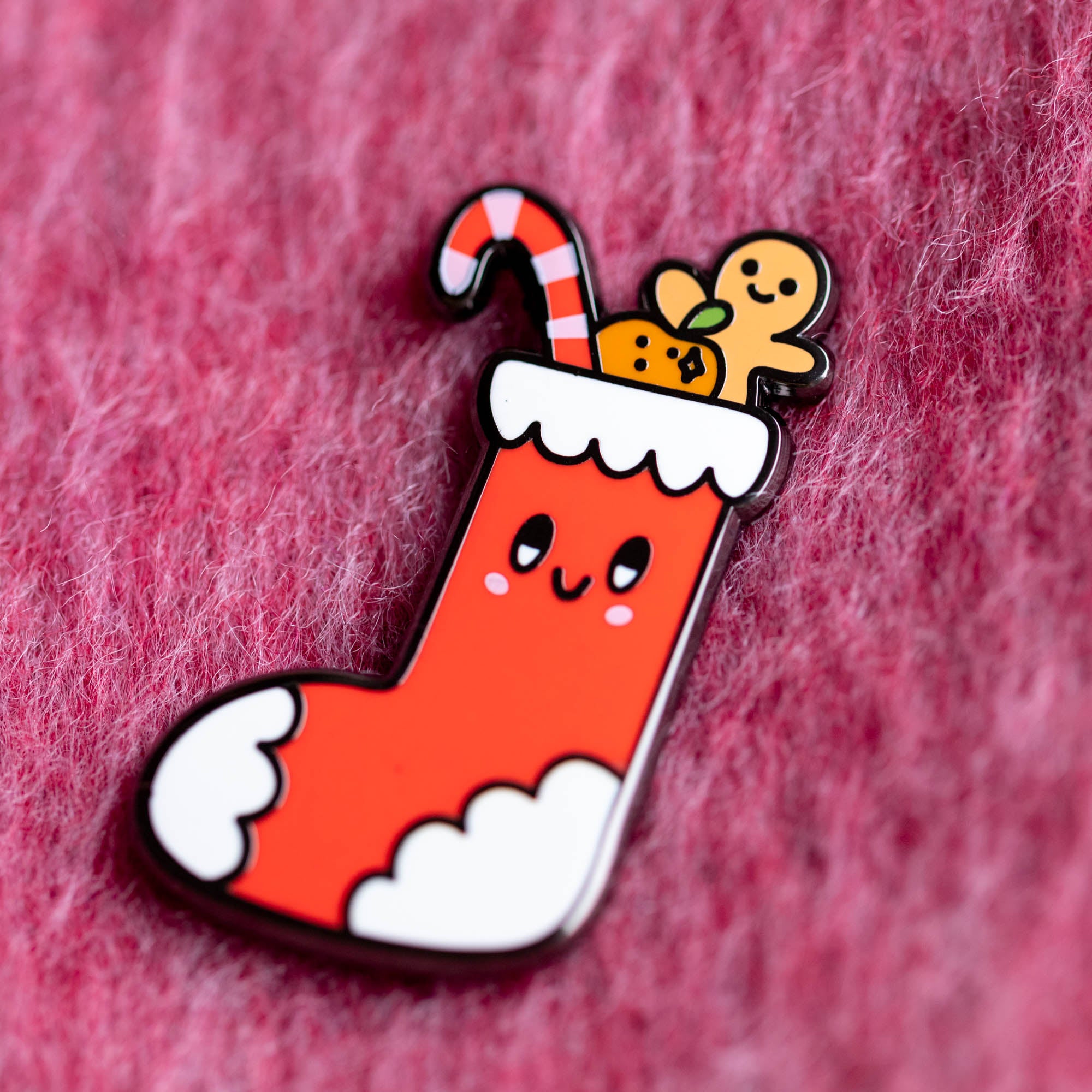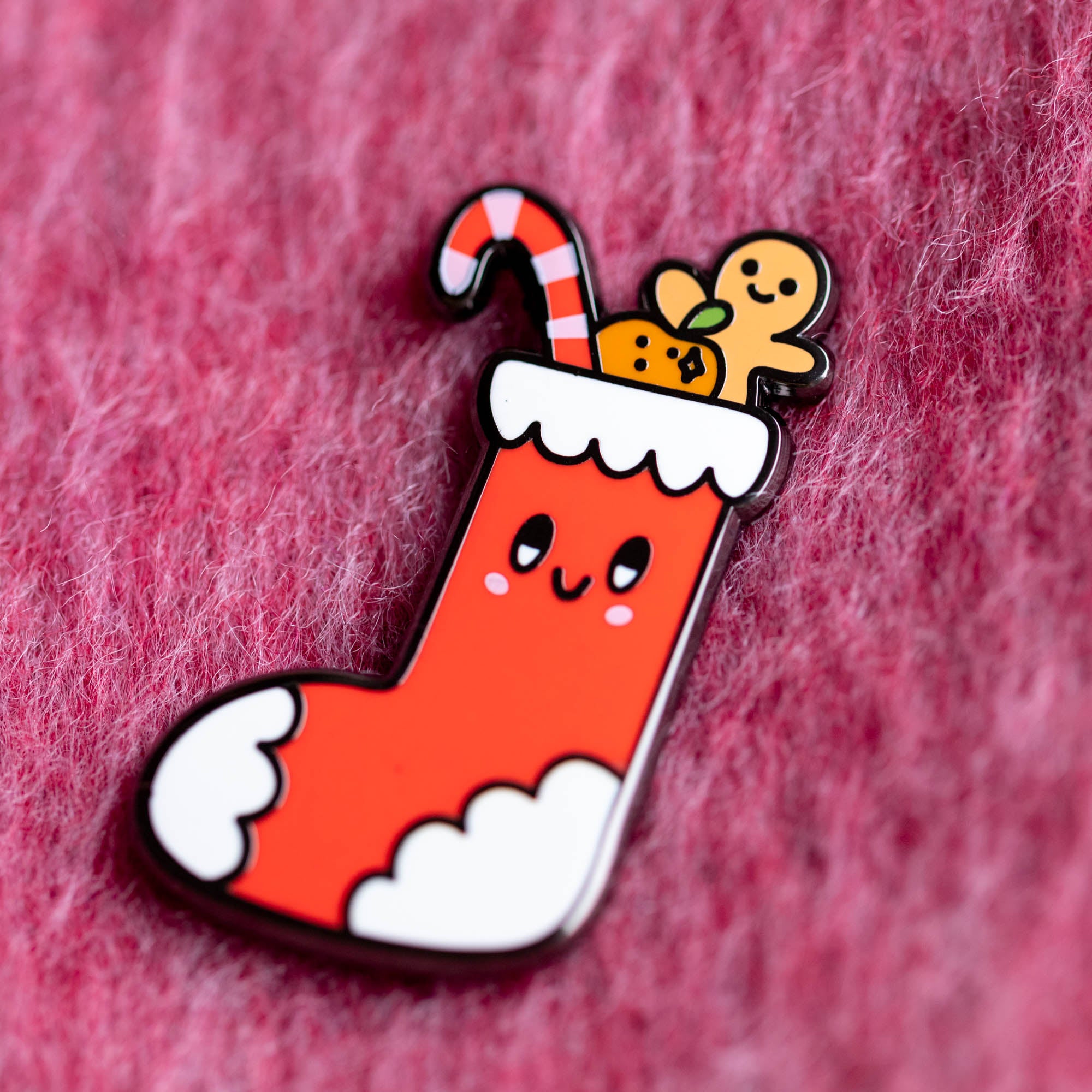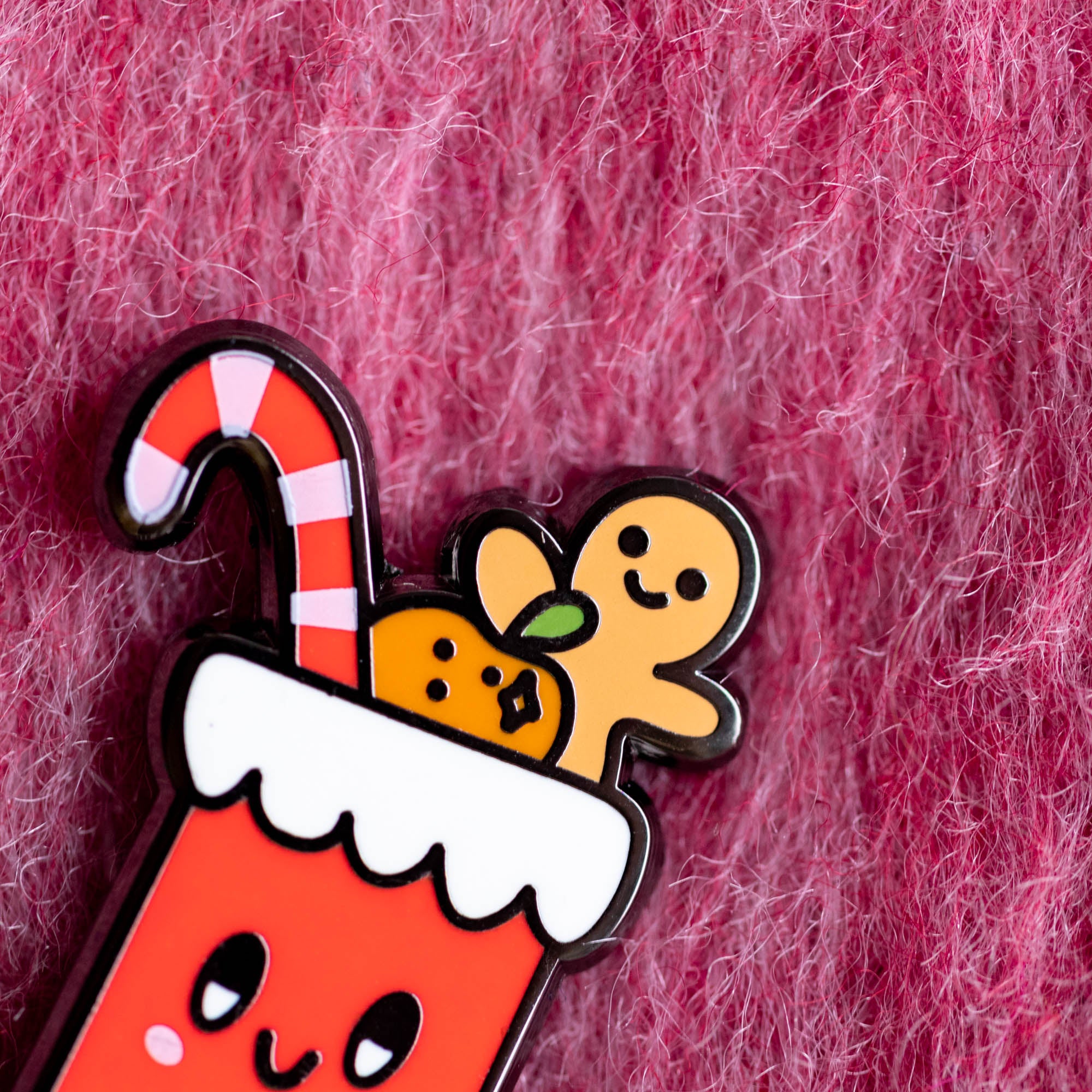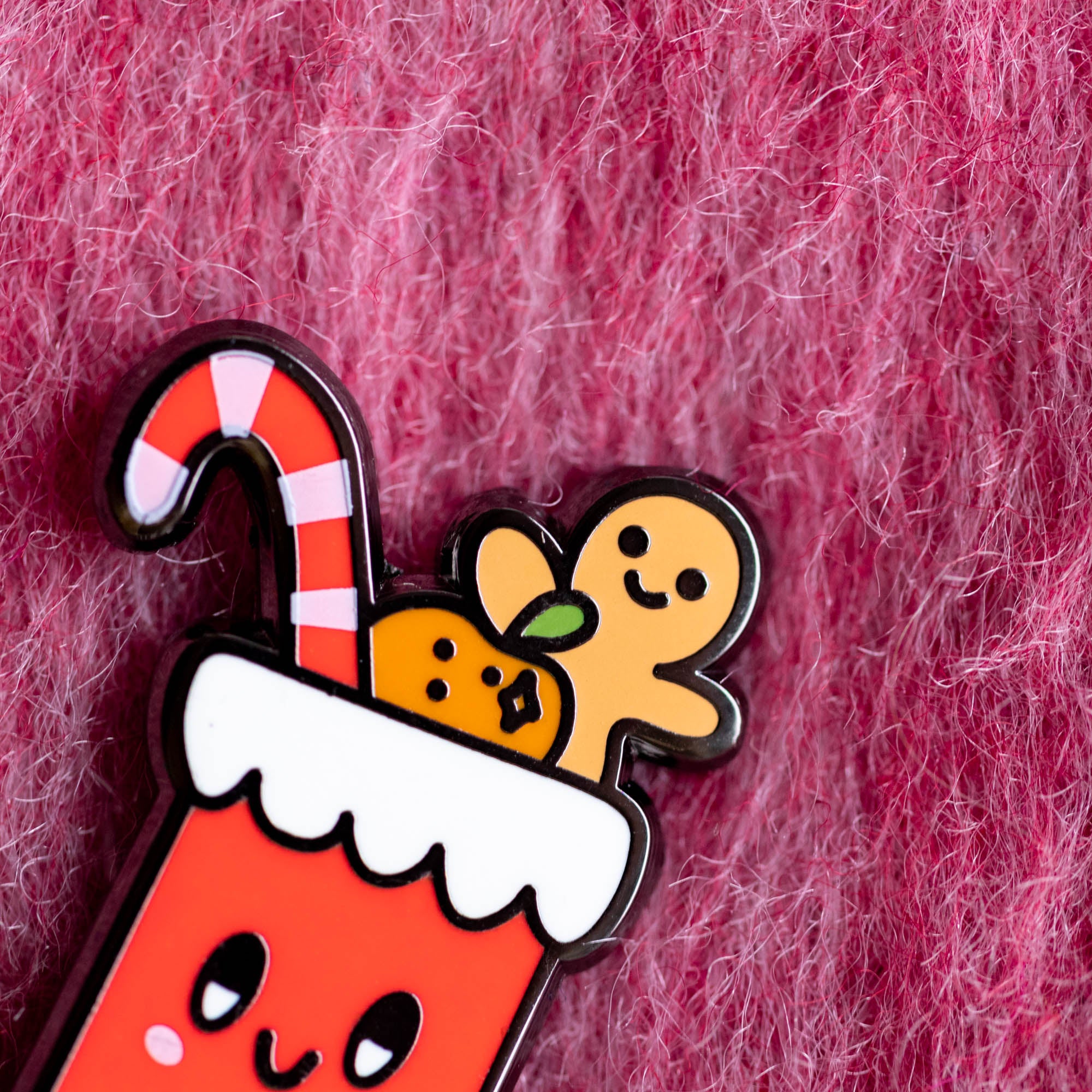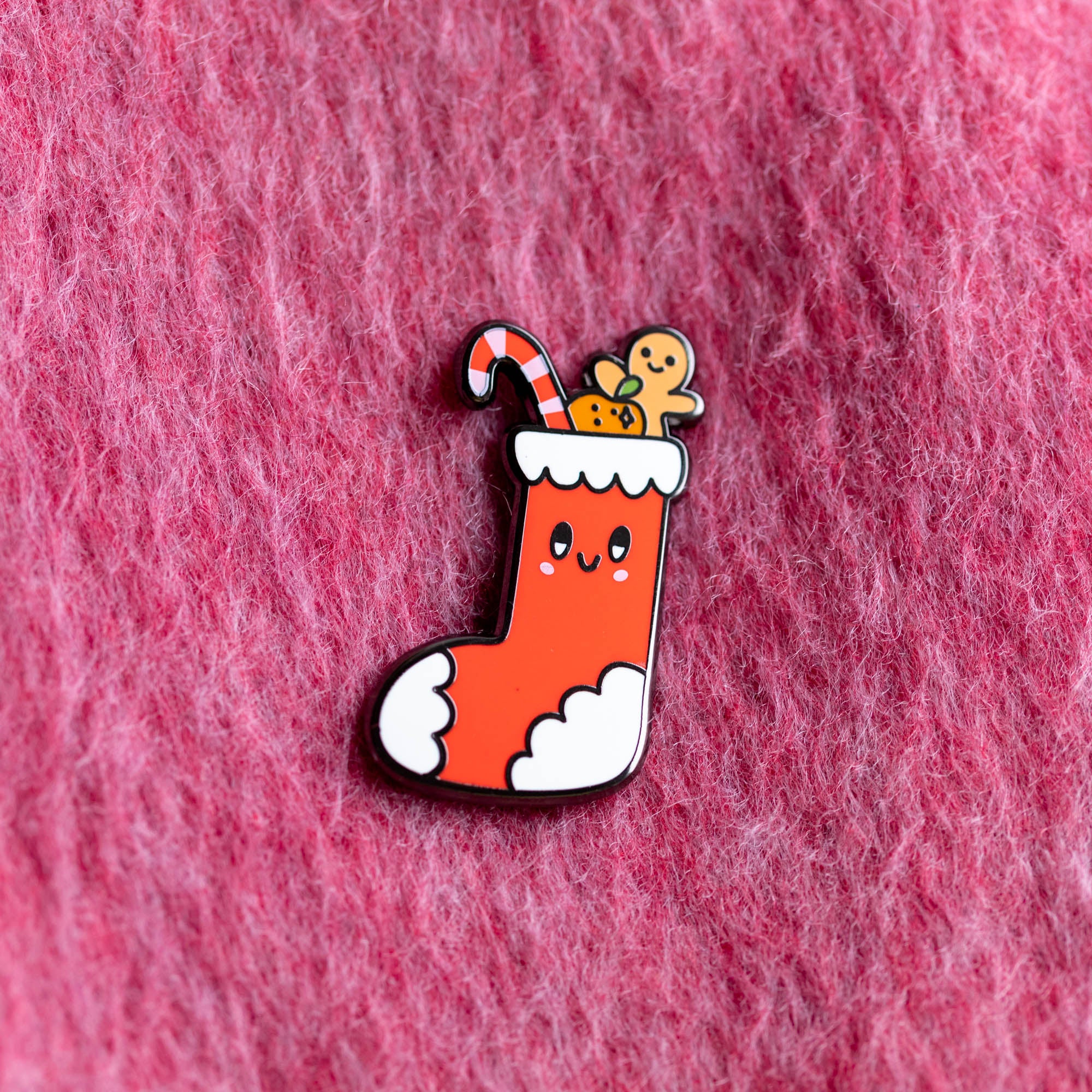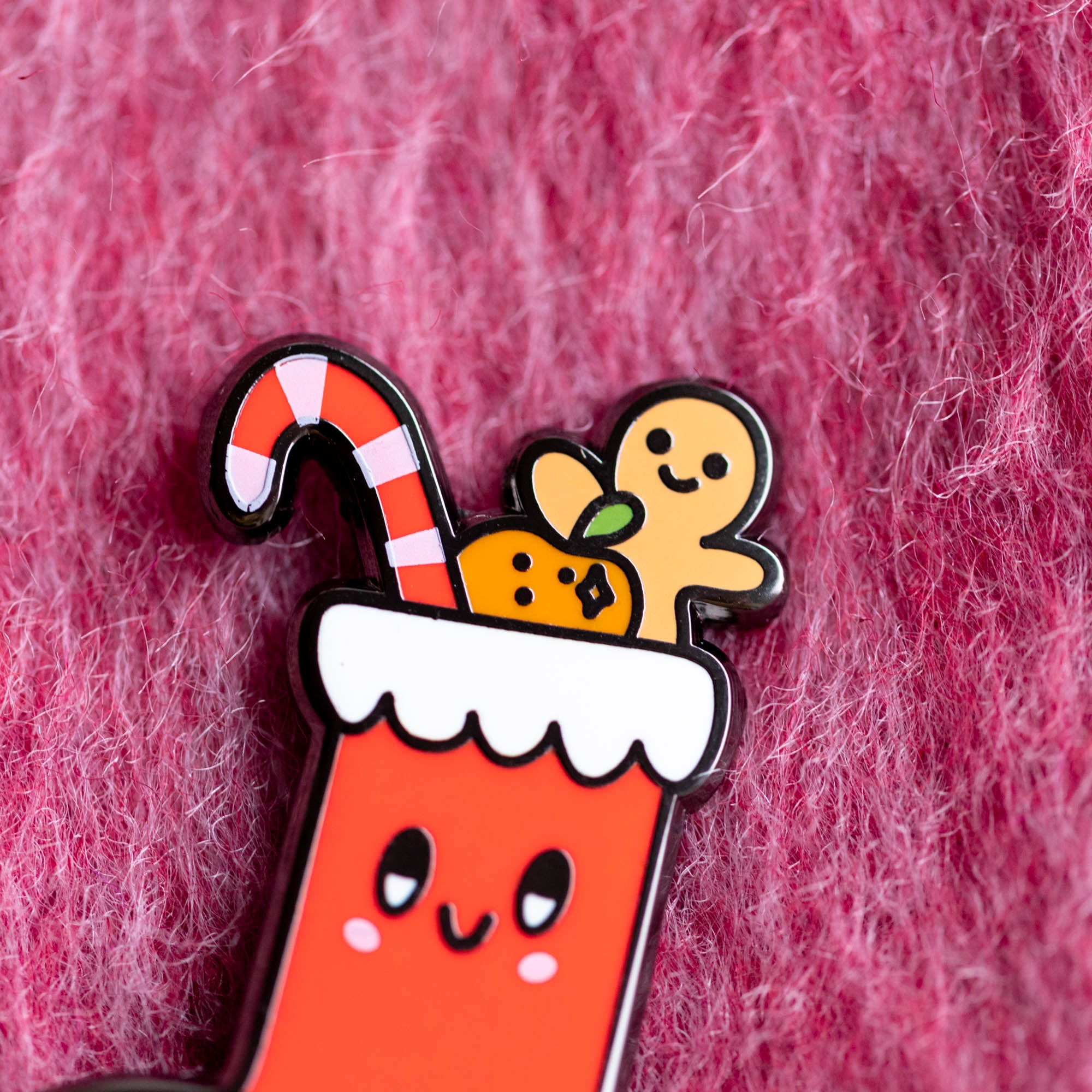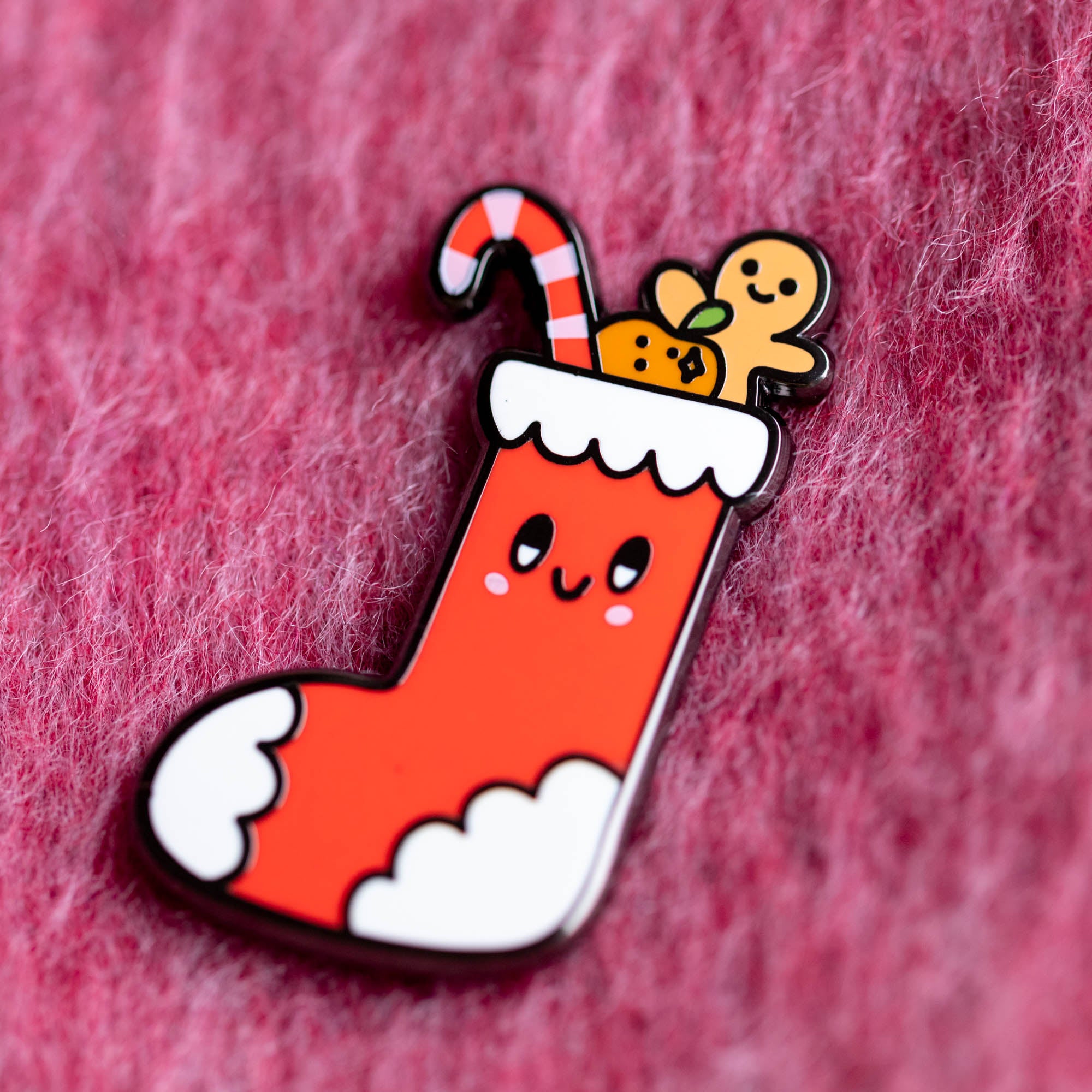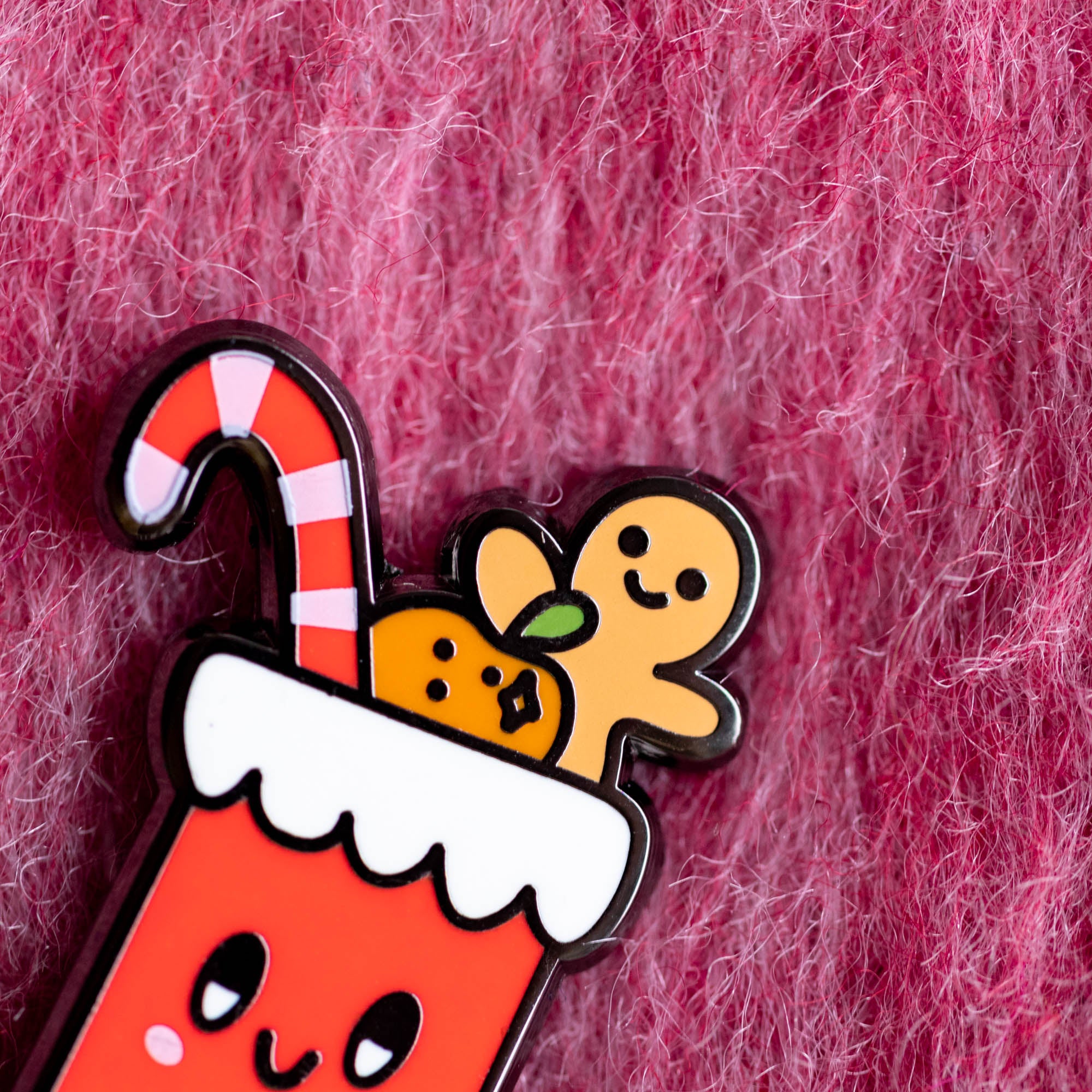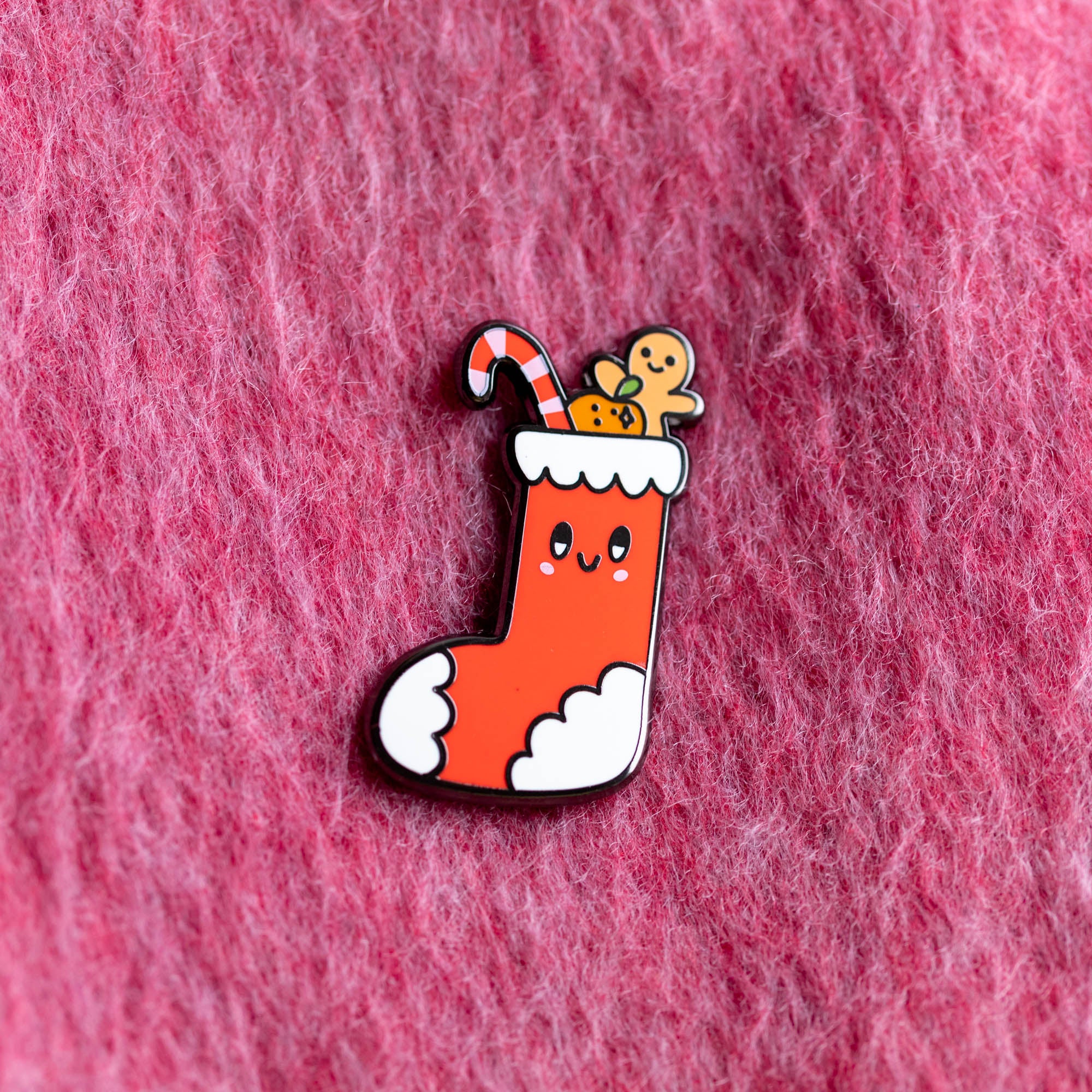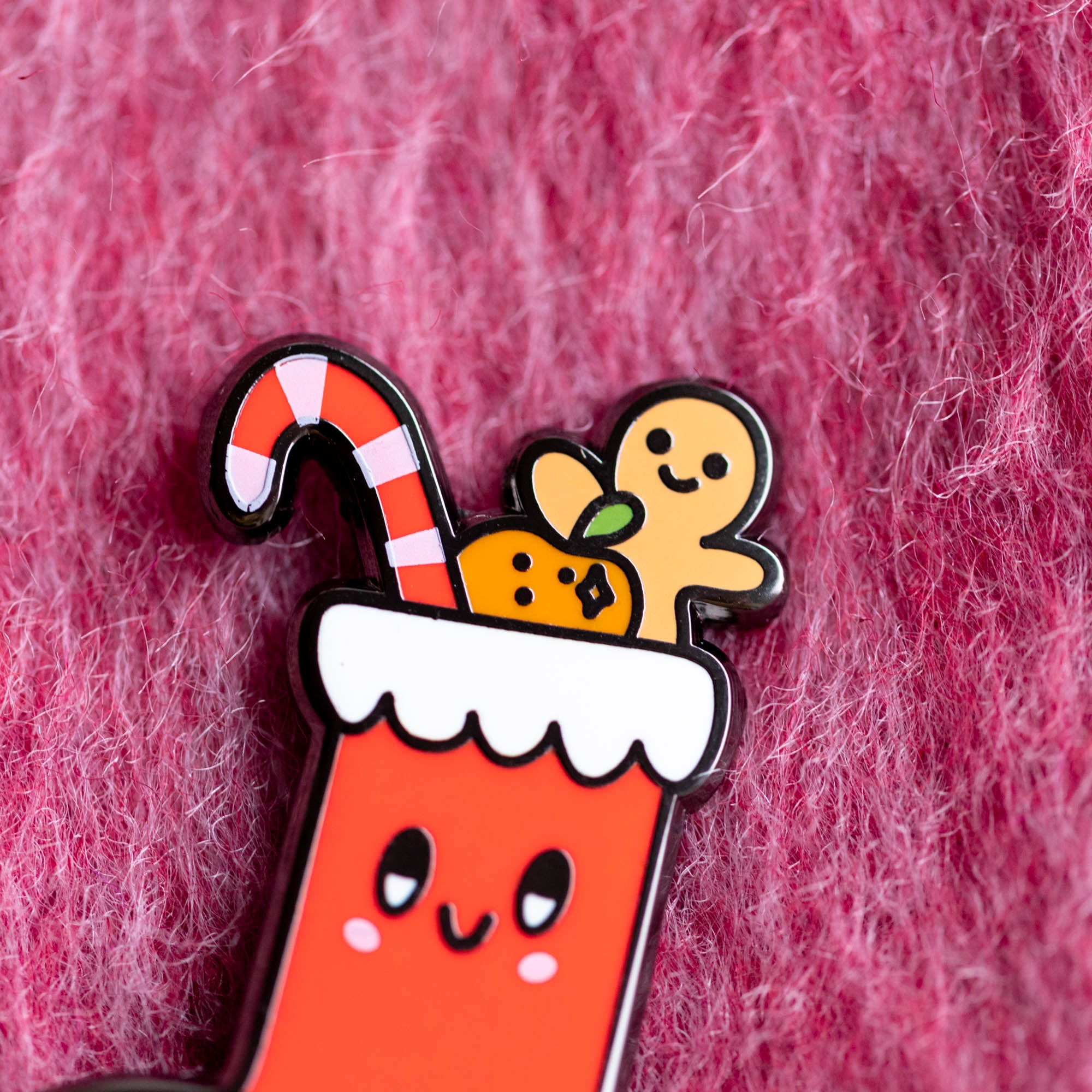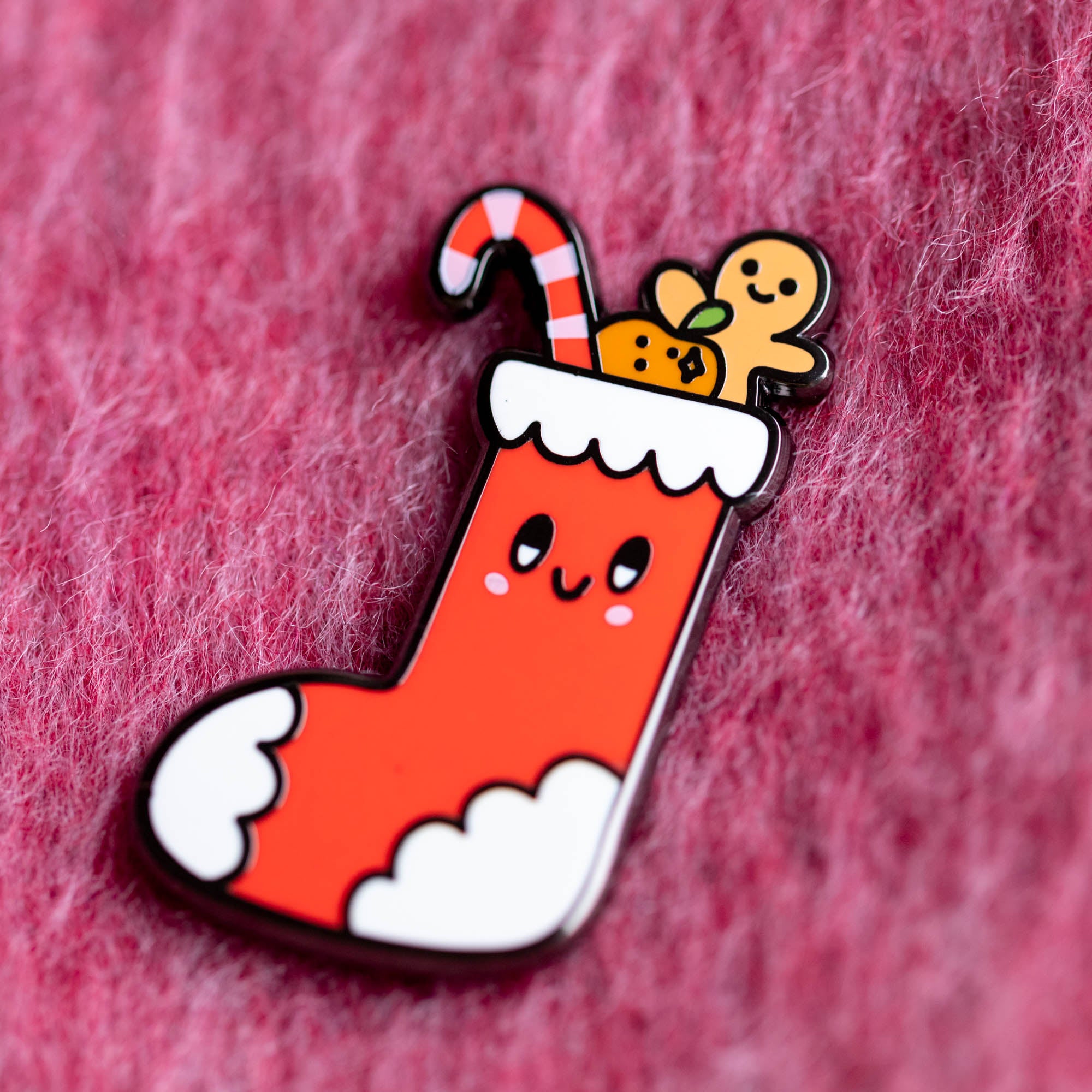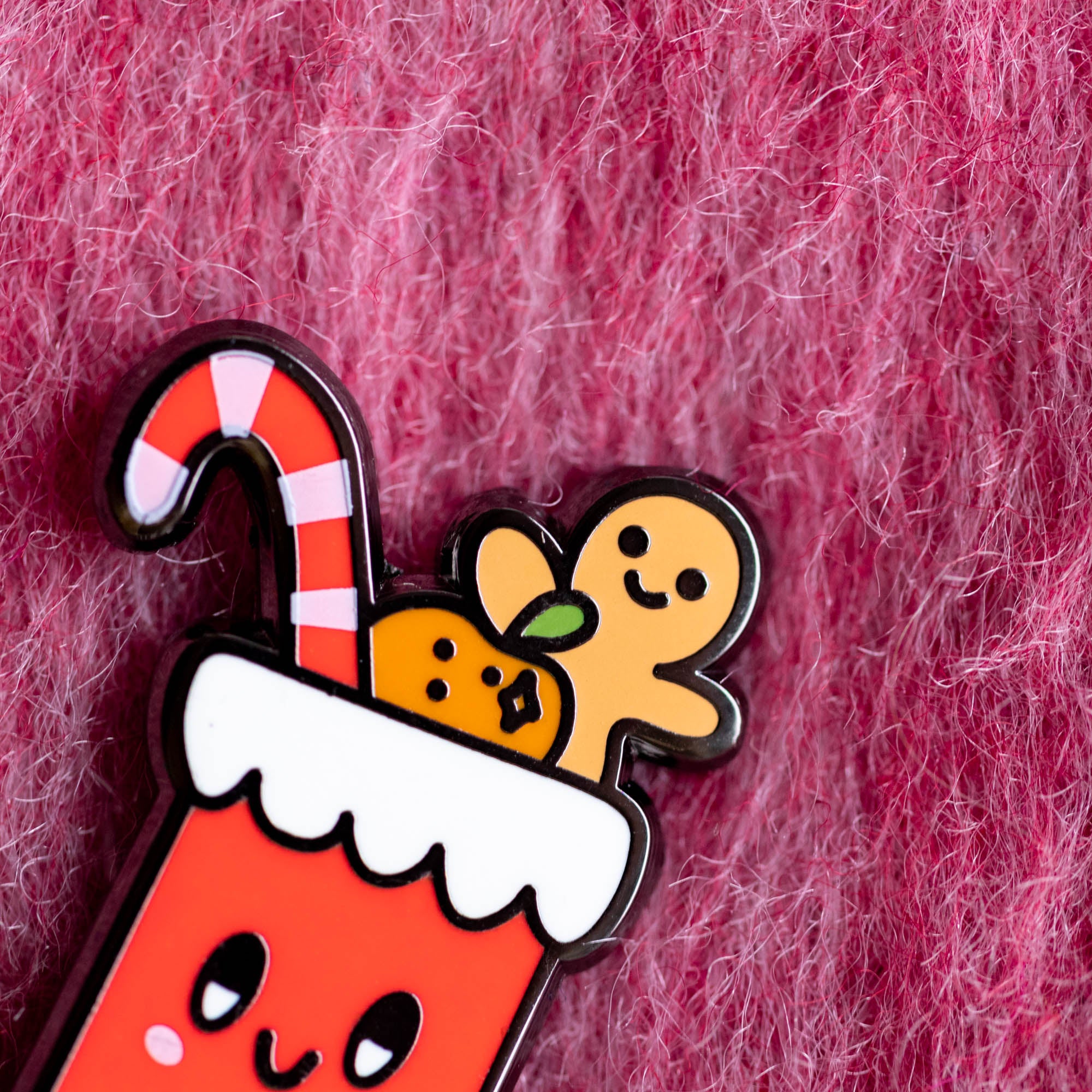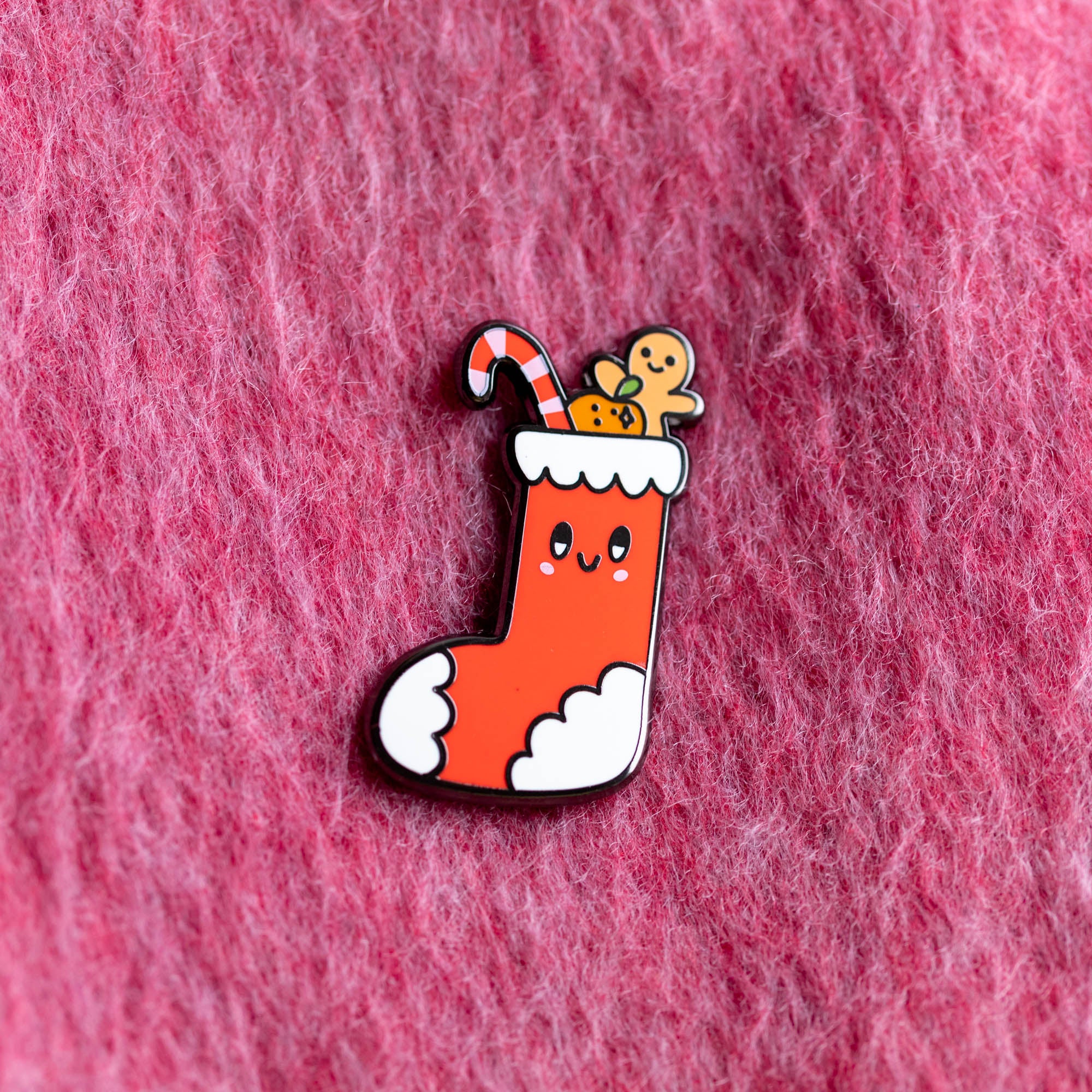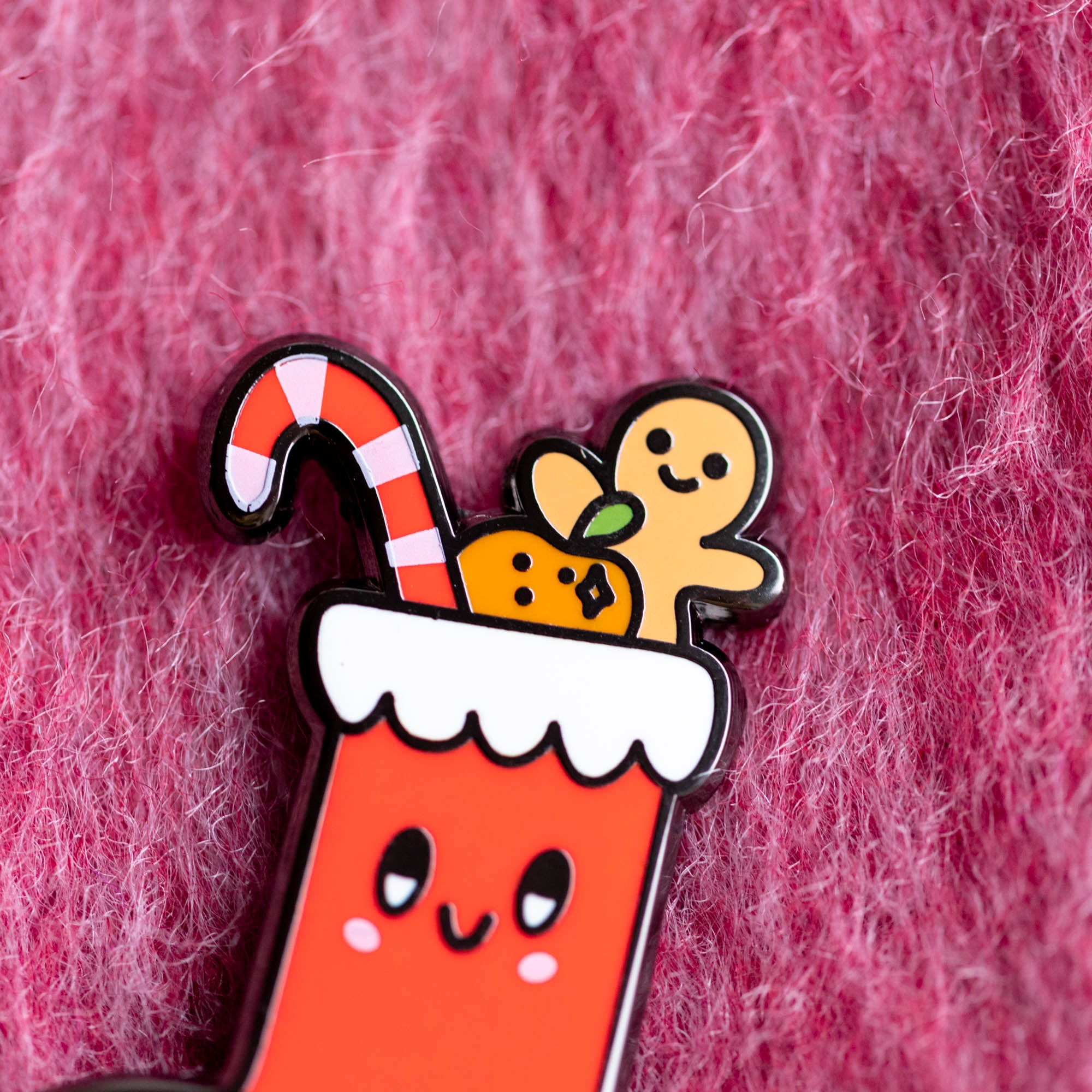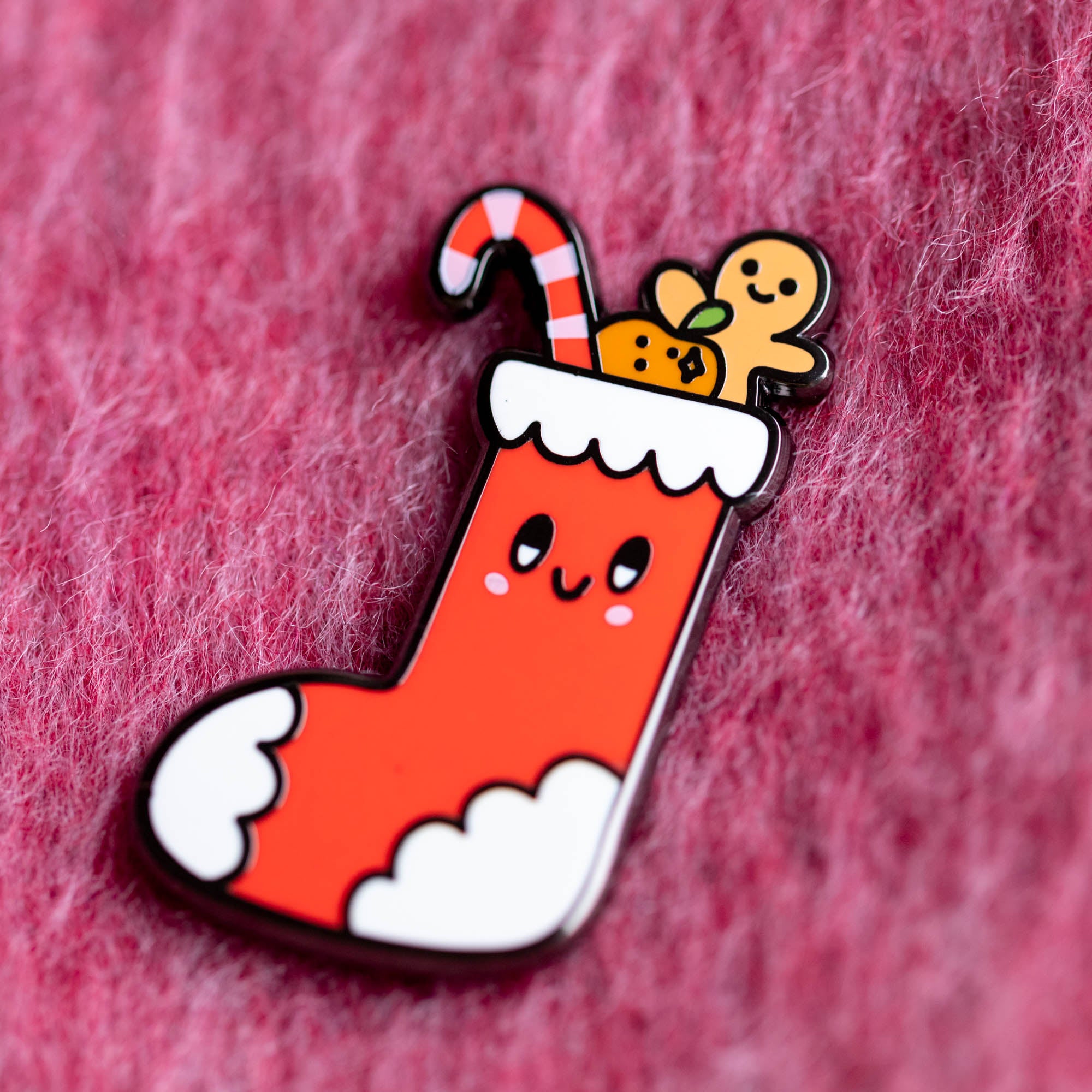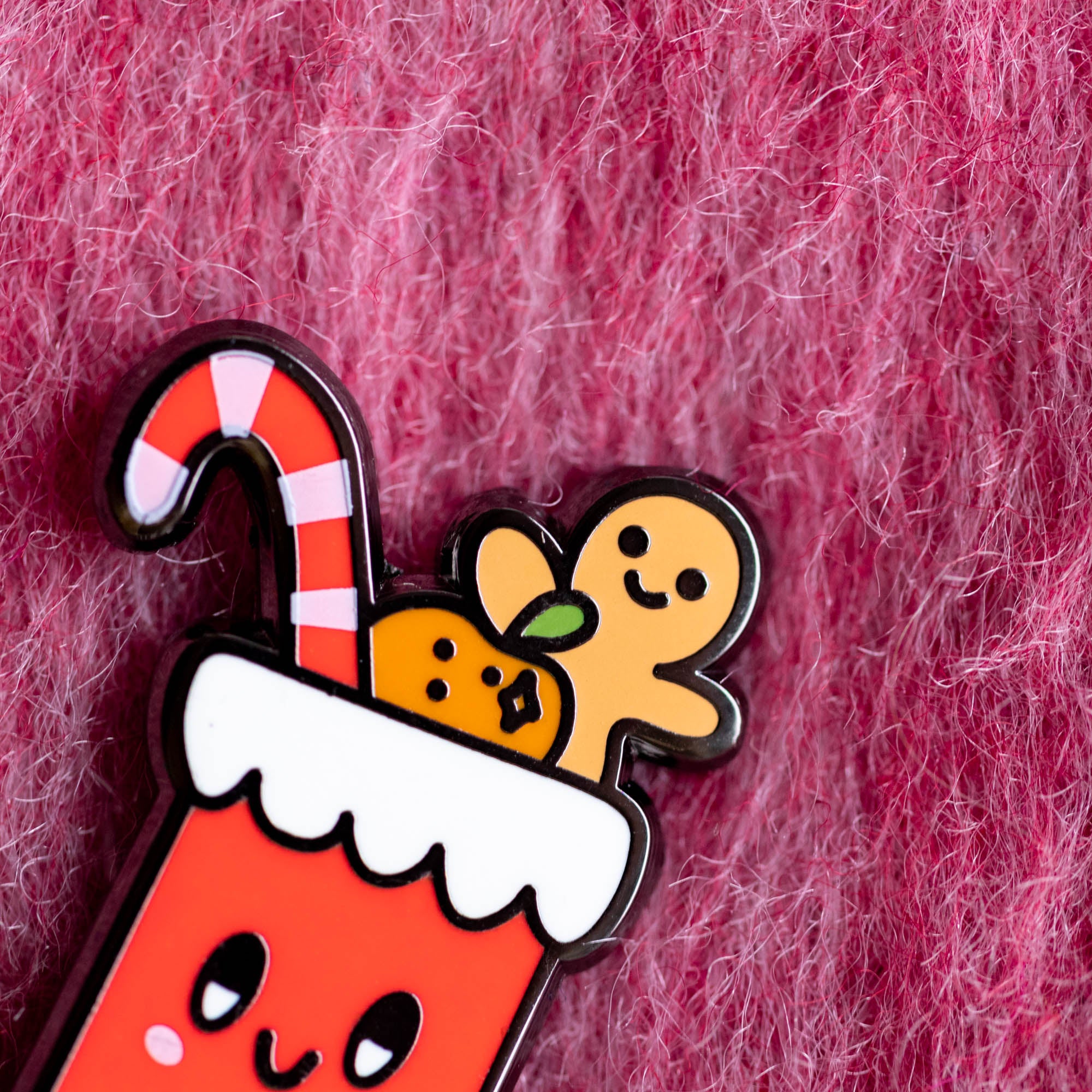 Happy Christmas Stocking Pin
FREE SHIPPING ON UK ORDERS OVER £15
A bright, colourful and cheery Christmas Stocking filled with some favourite festive treats. Perfect for adding a little fun to your winter coat! 
This wee stocking is made from 5 different colours of hard enamel and black nickel metal, finished with screen printed pink details. With two pins on the back (and cute pink fasteners!), the pin will fit securely without spinning.
The Christmas Stocking enamel pin measures 35mm tall, 20mm wide.
50p from the sale of each pin will be donated to The Trussell Trust, helping in the fight to stop UK hunger.
beautiful high quality product
I love this little beauty! so cute and beautiful and such great quality. might have to wear it all year round whether its Christmas or not!!
Christmas cheer
Such a happy Christmas pin to add to my collection!