FREE UK DELIVERY ON ORDERS OVER £20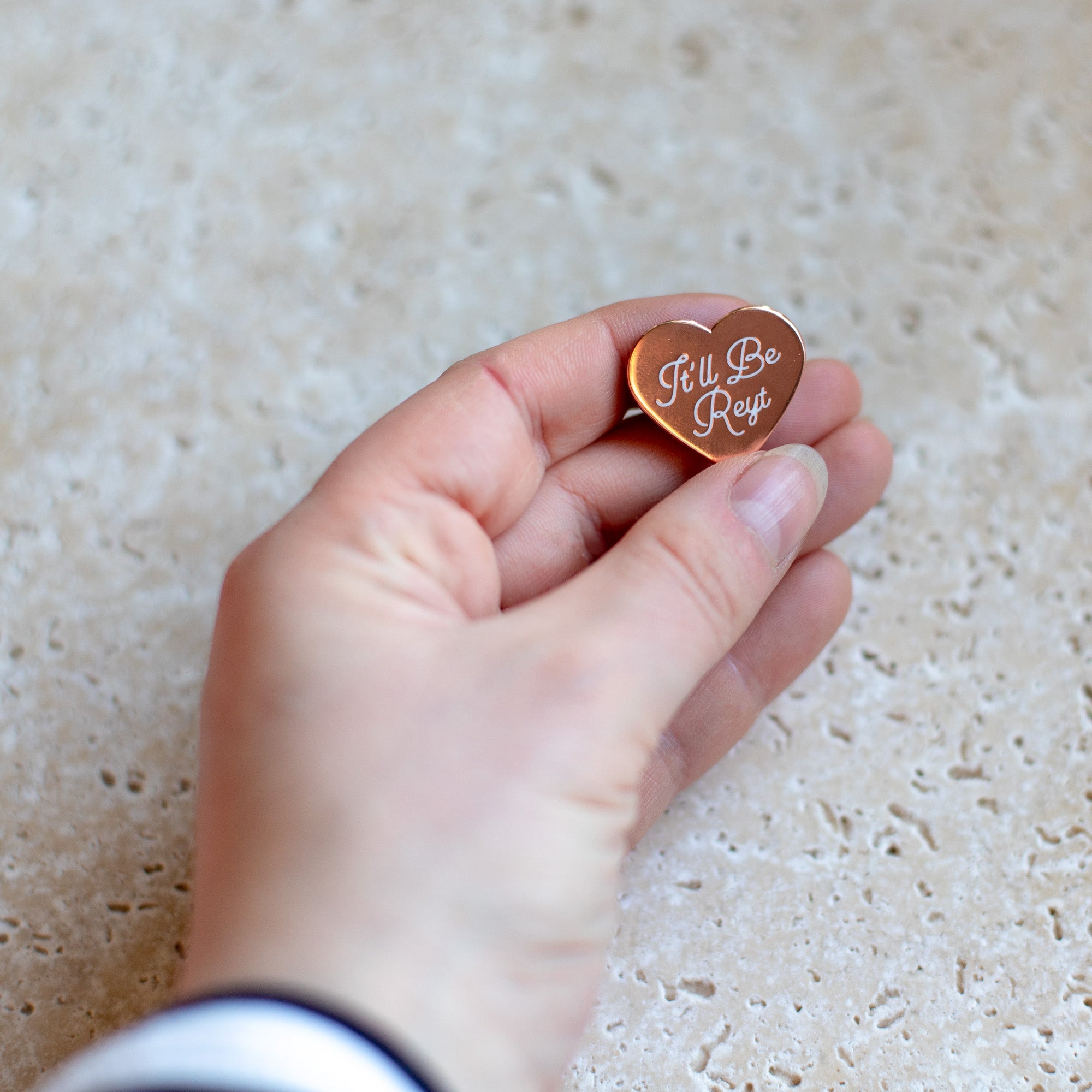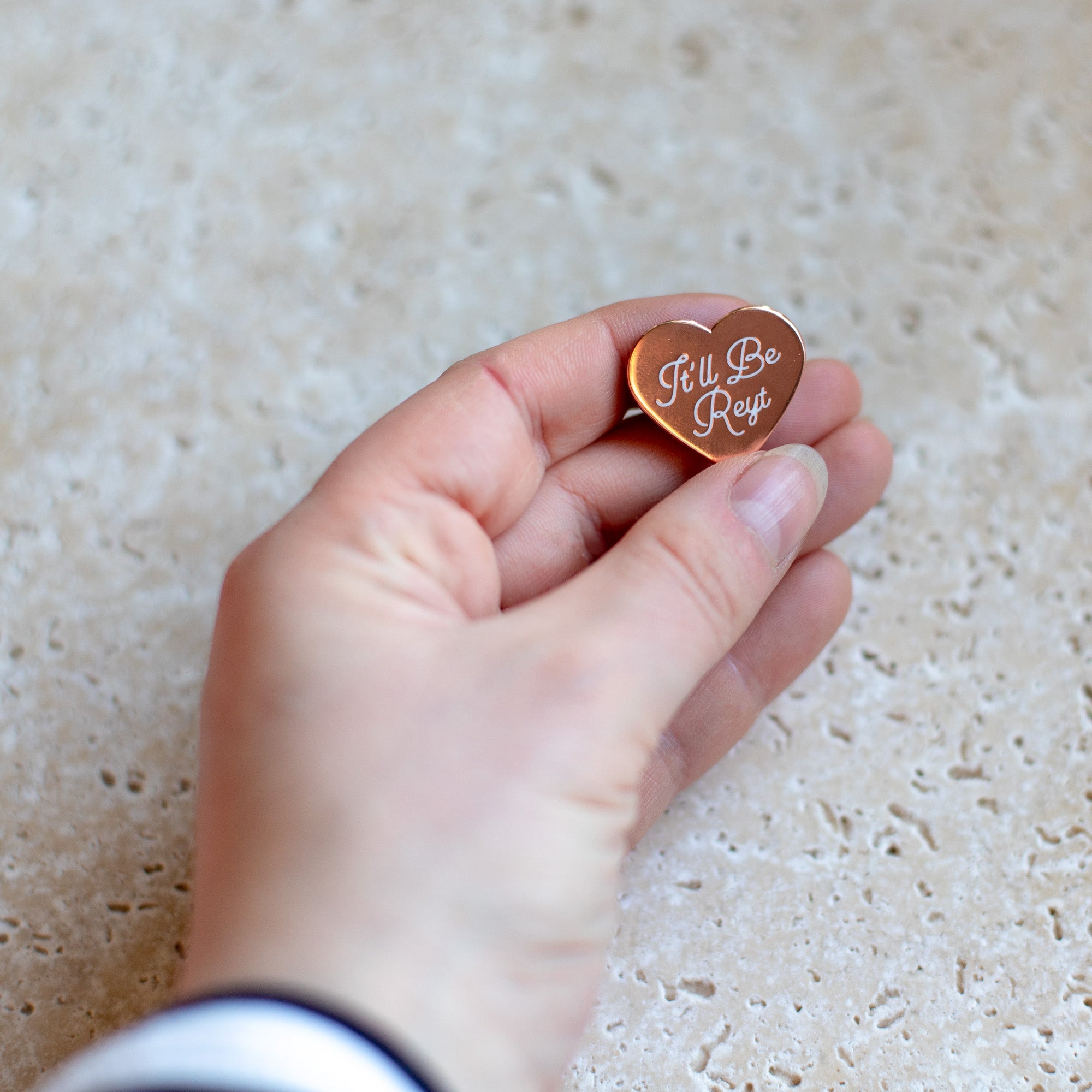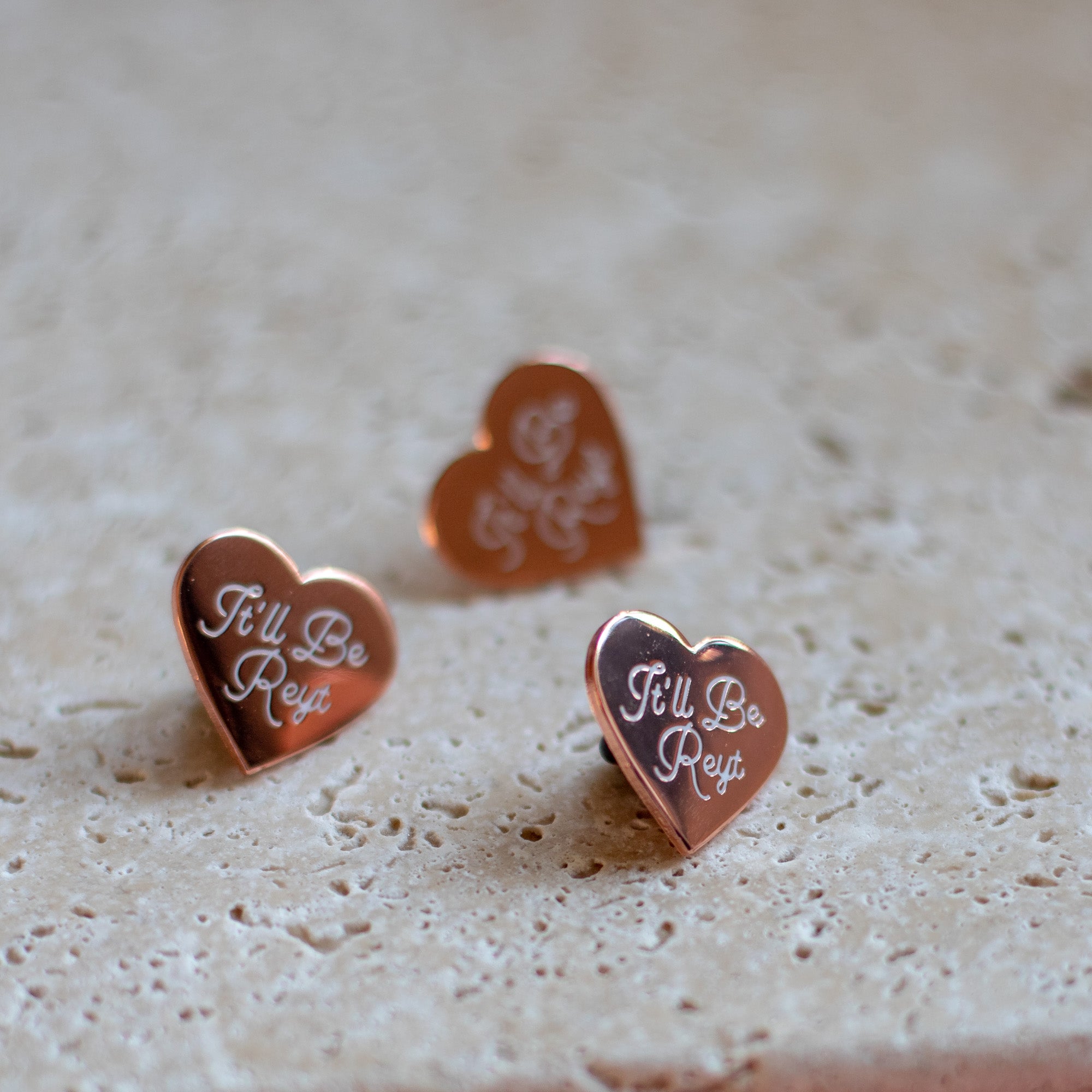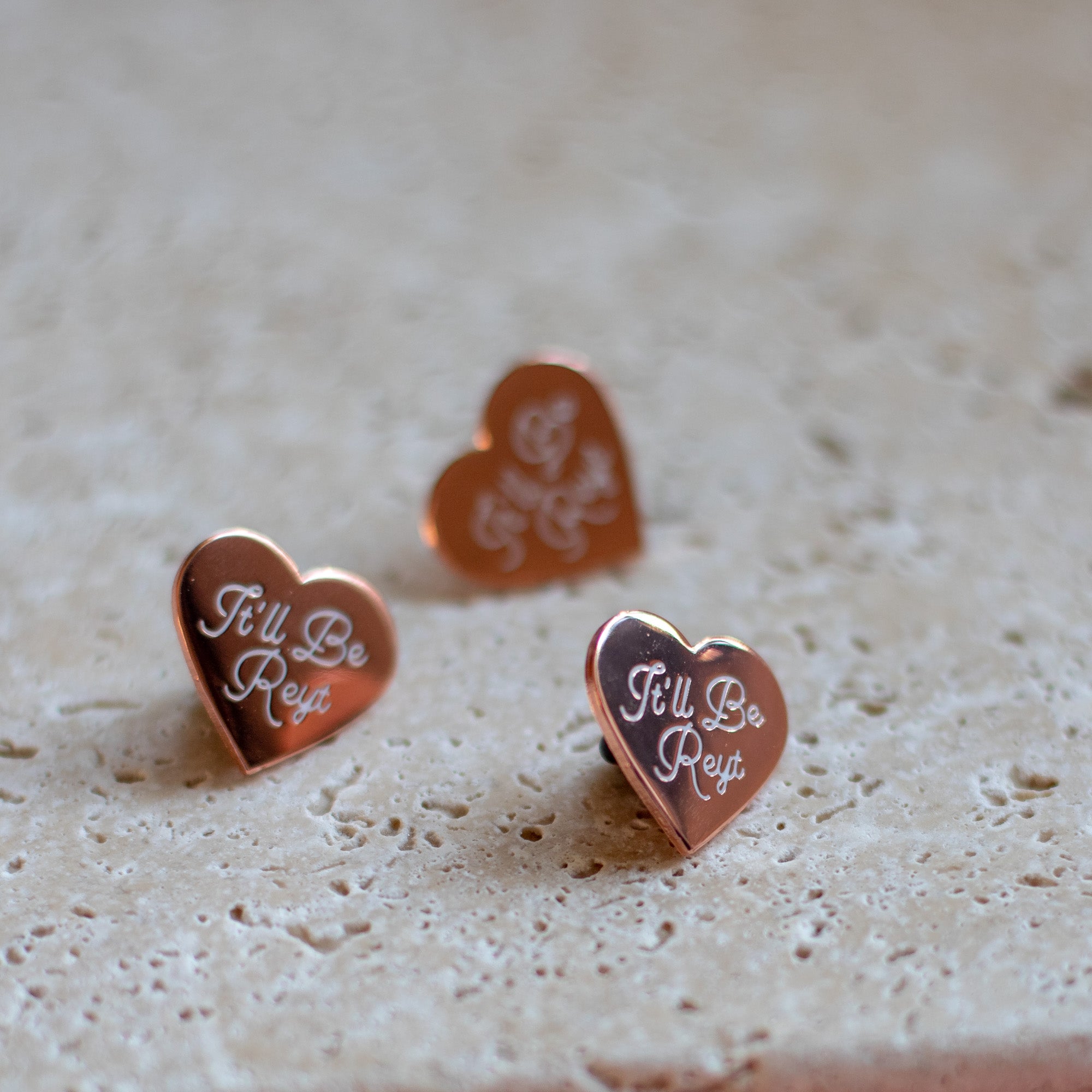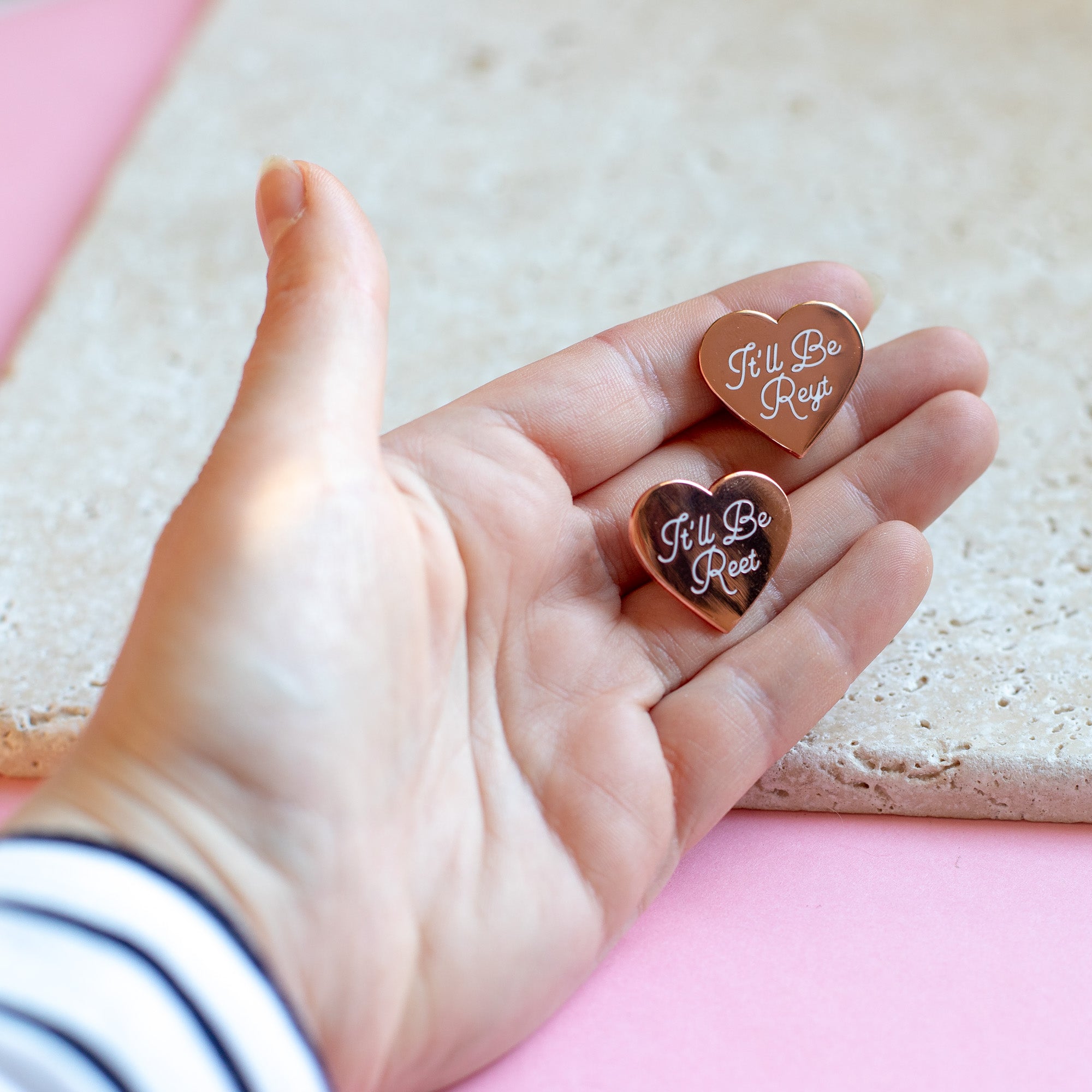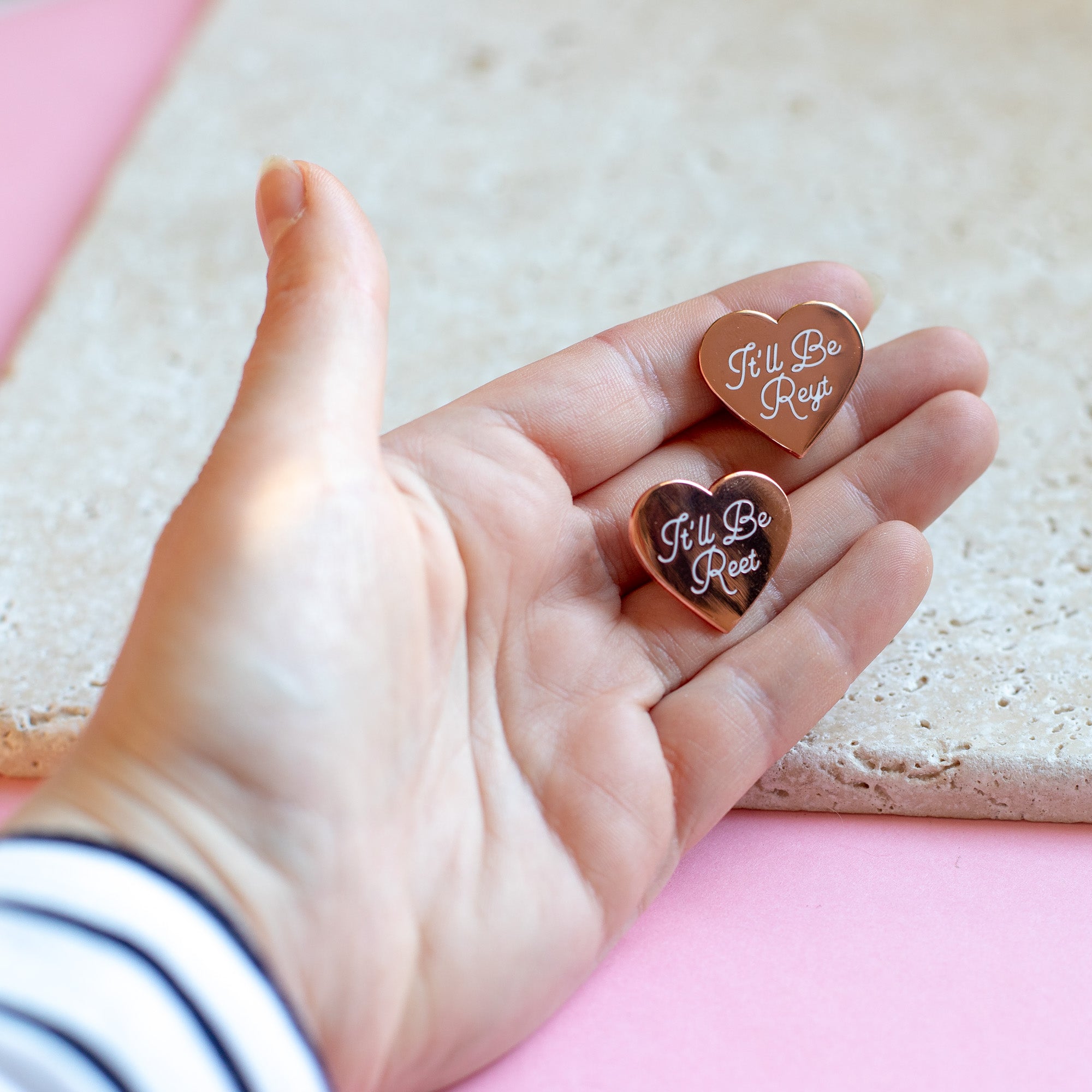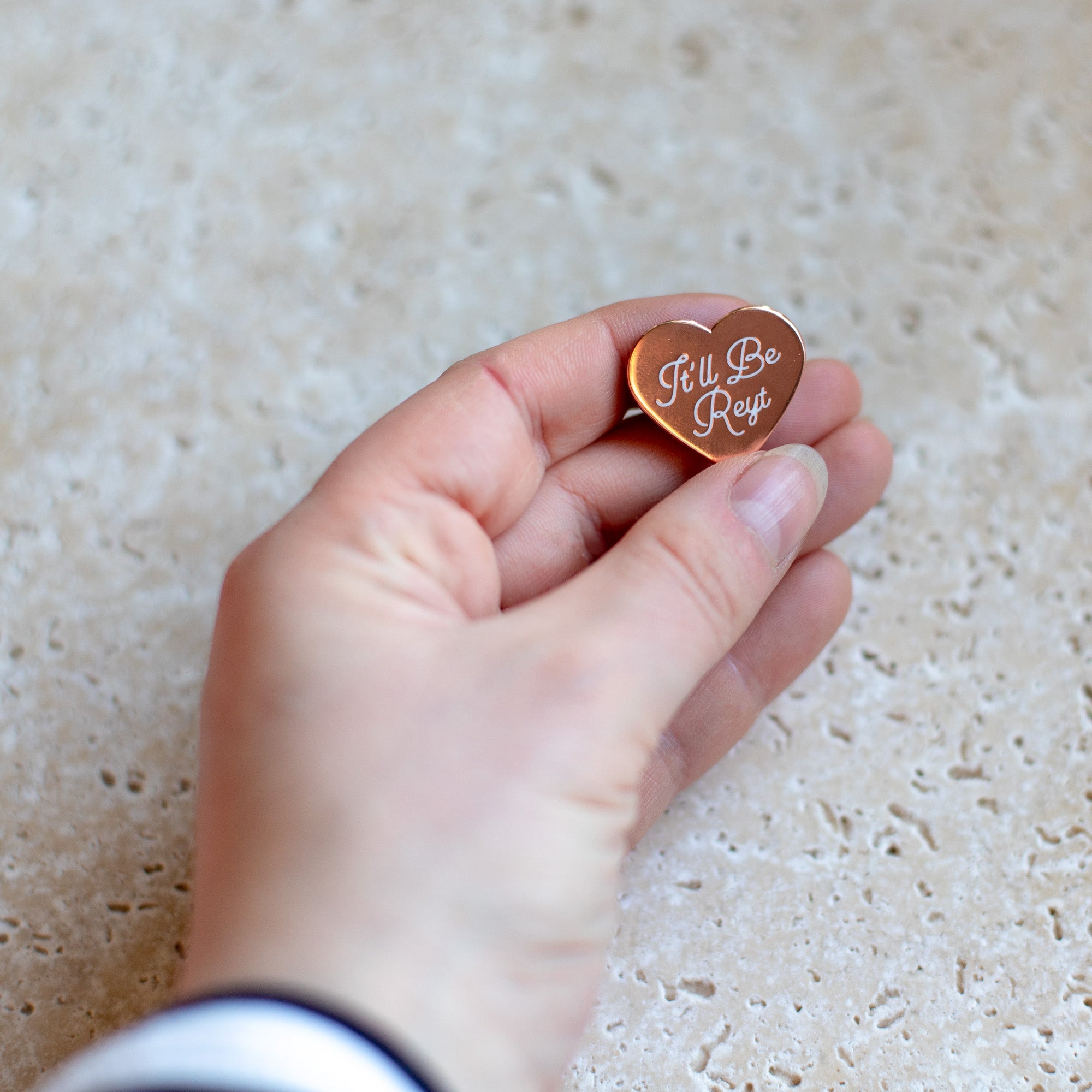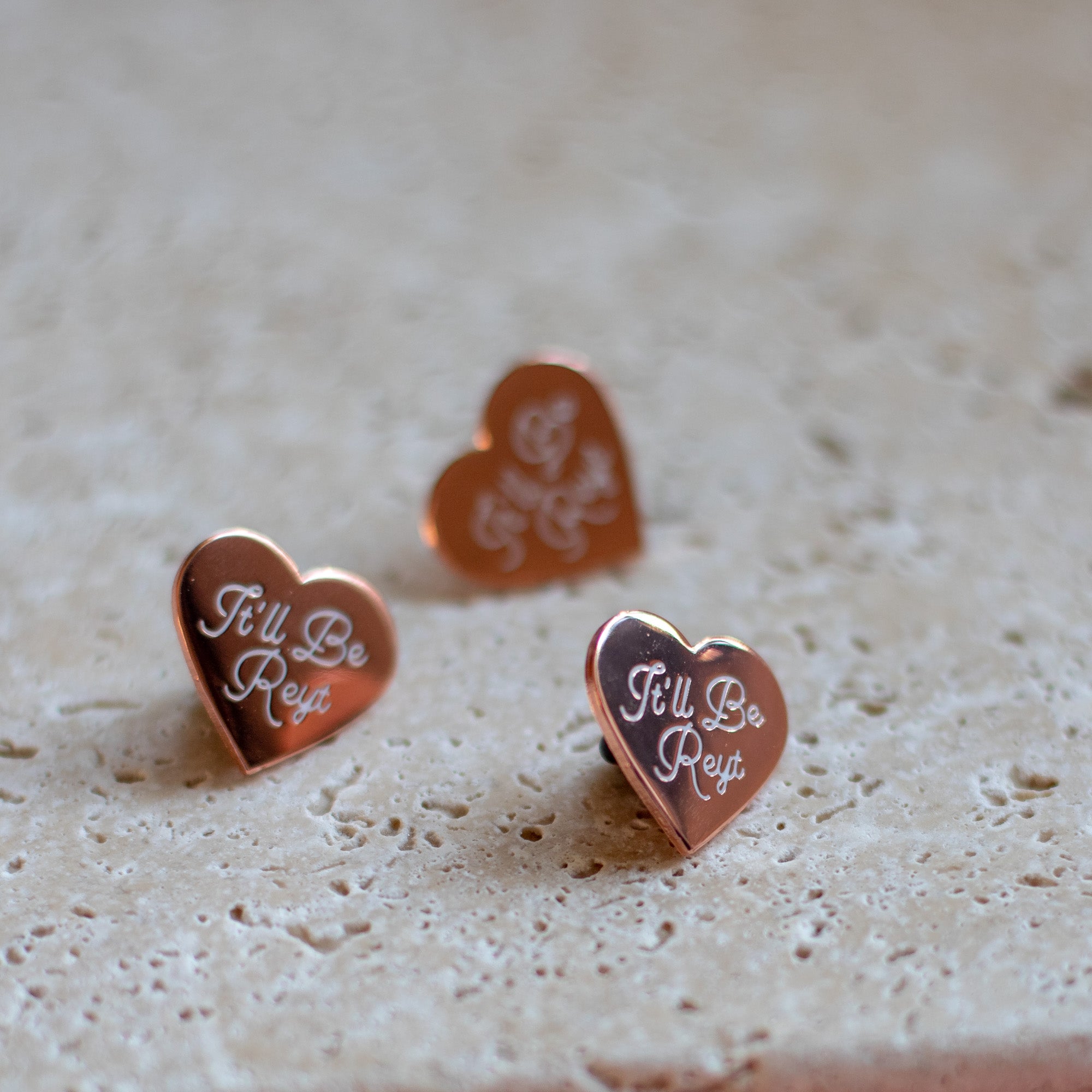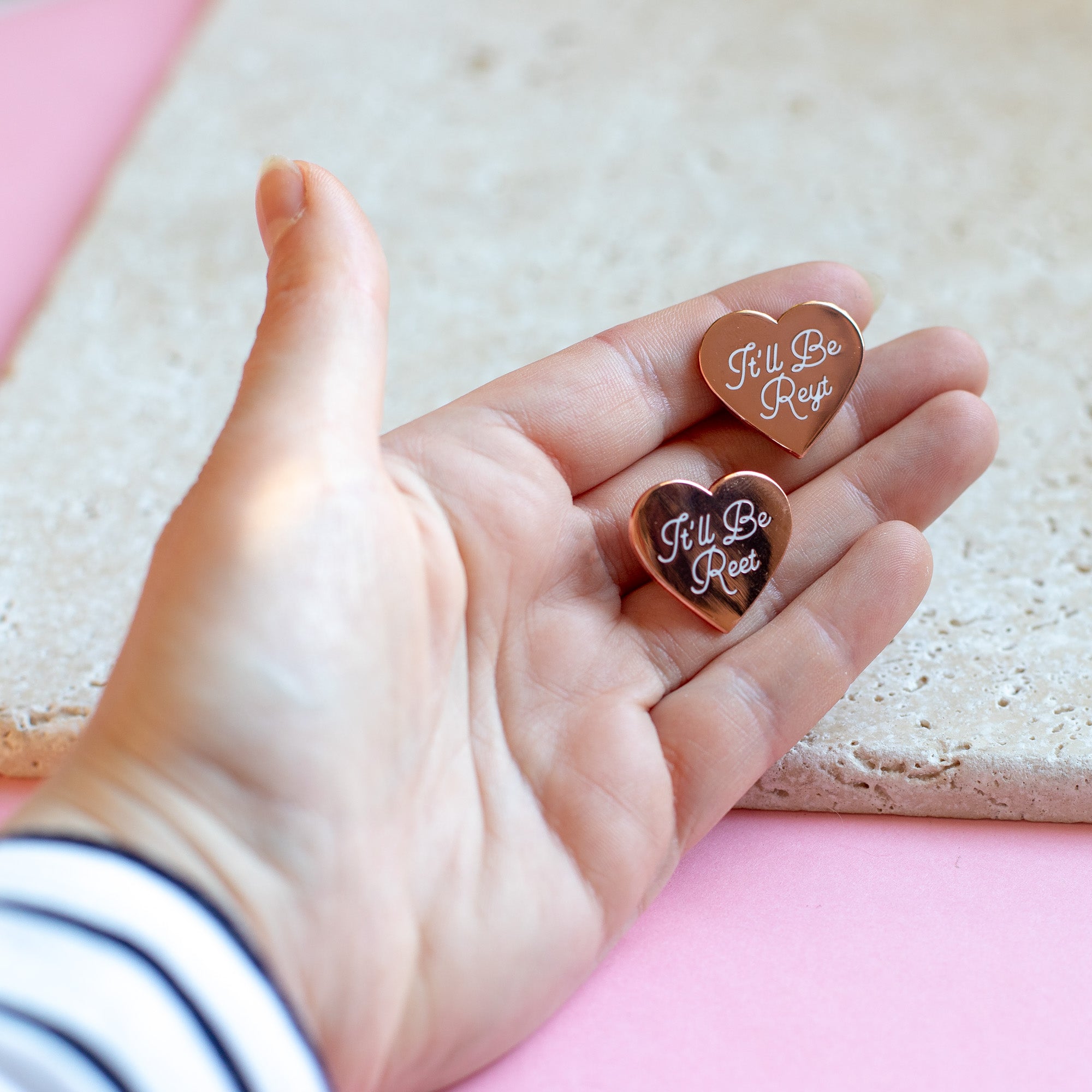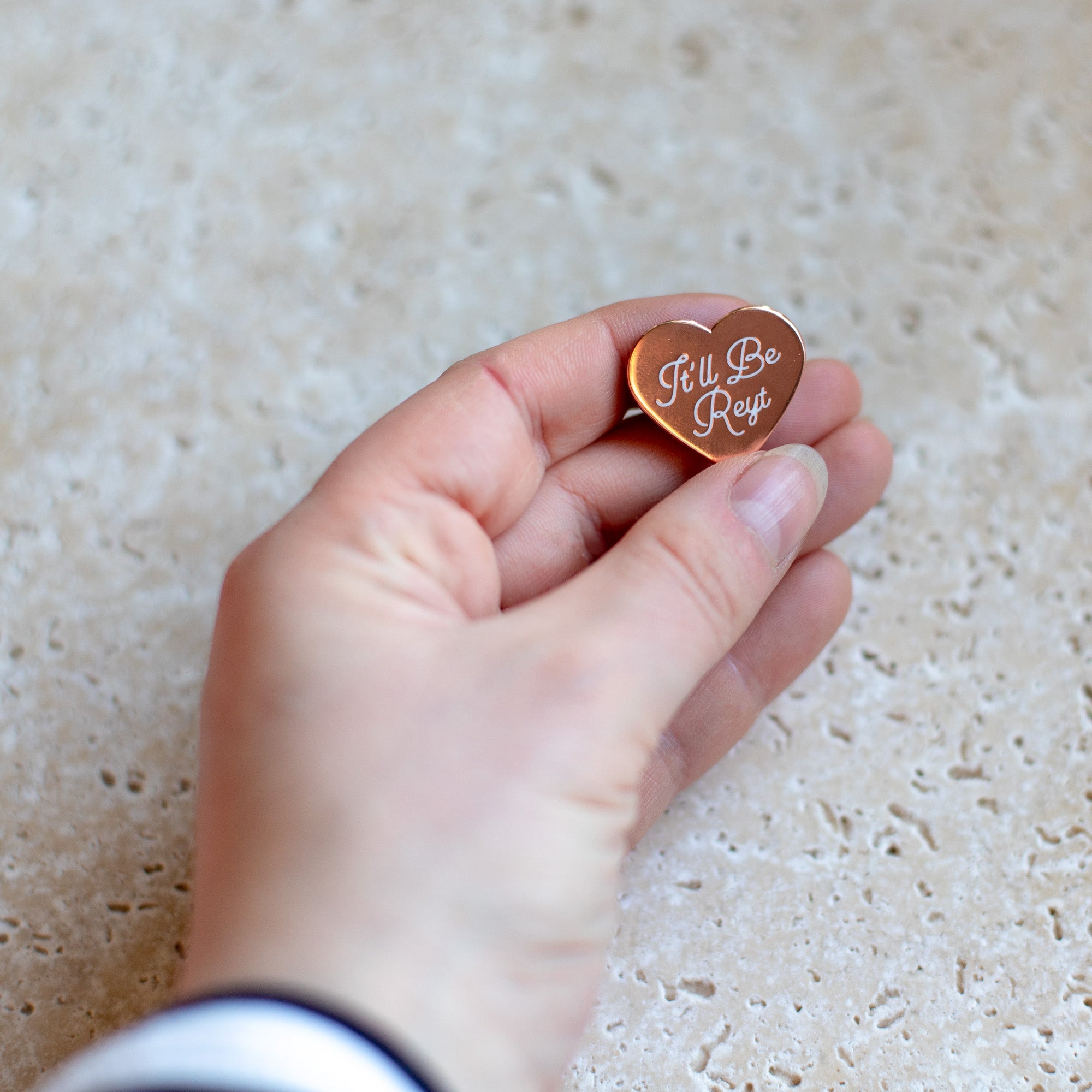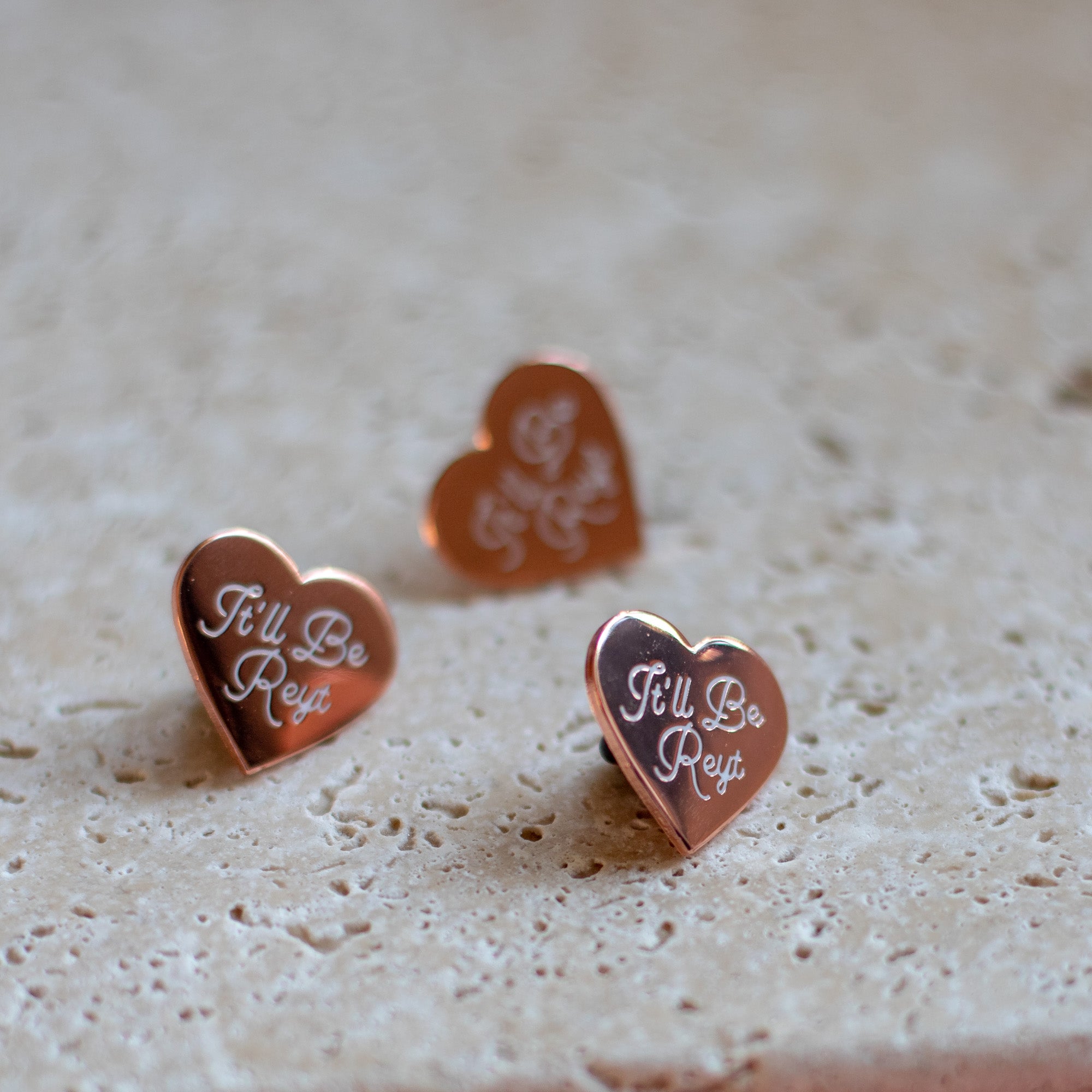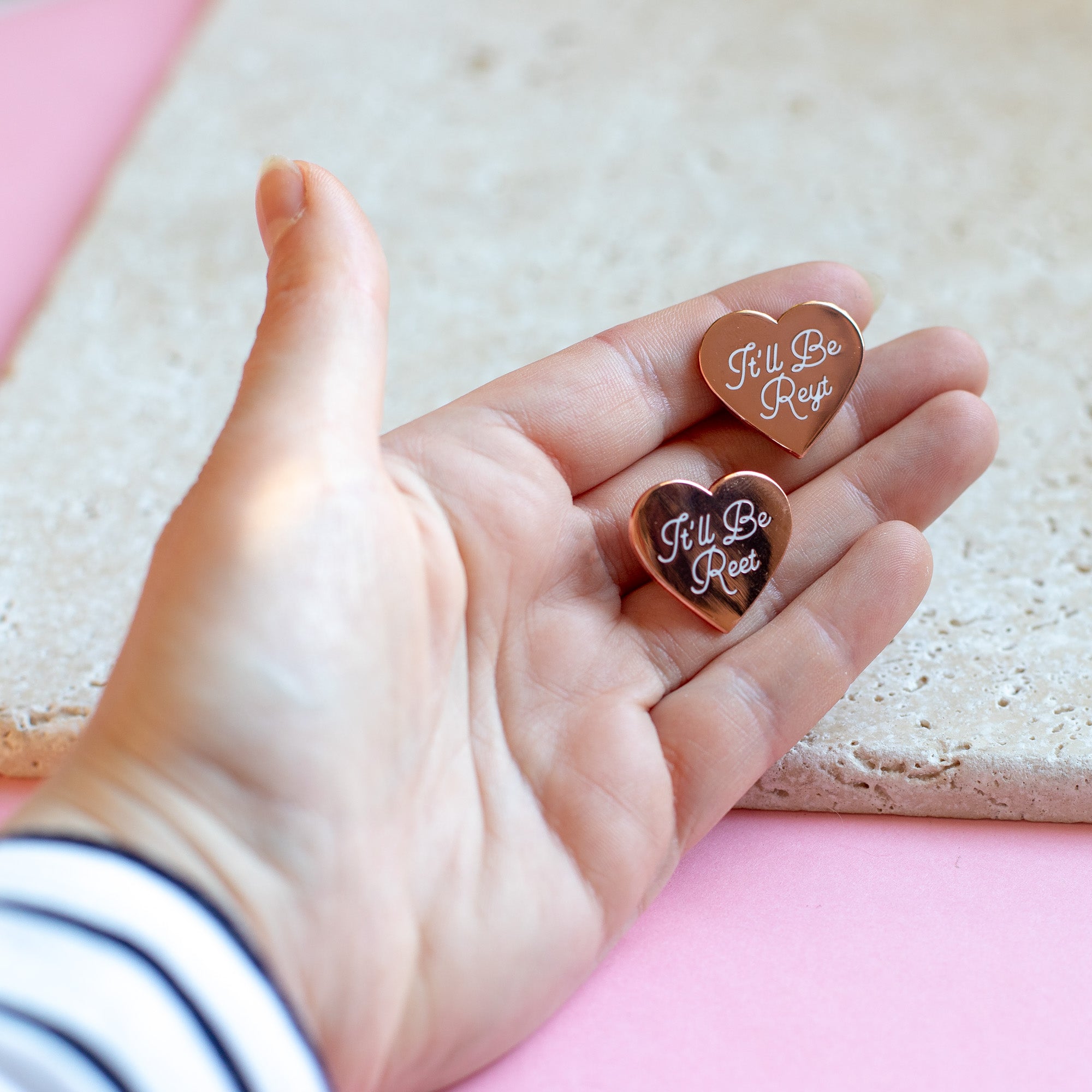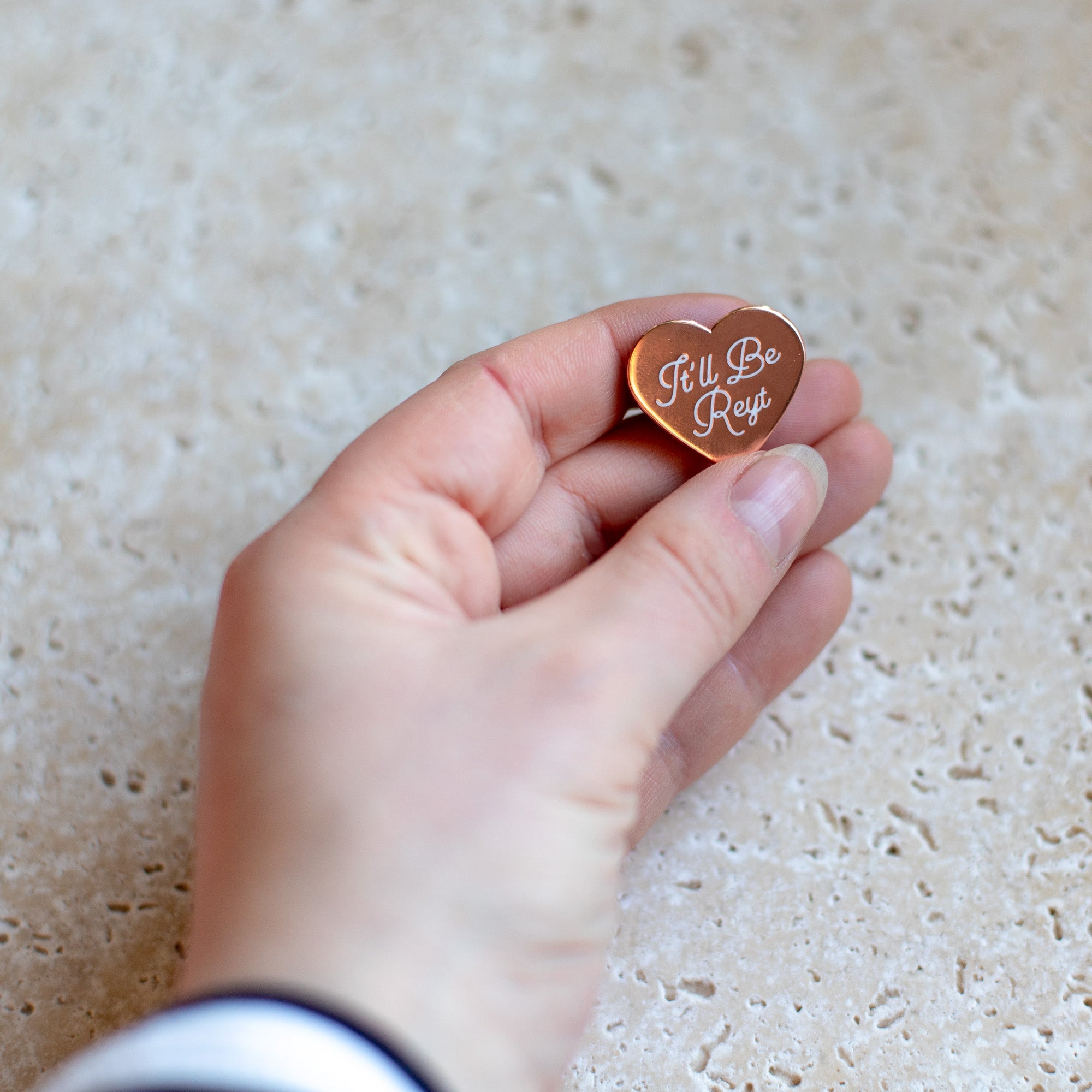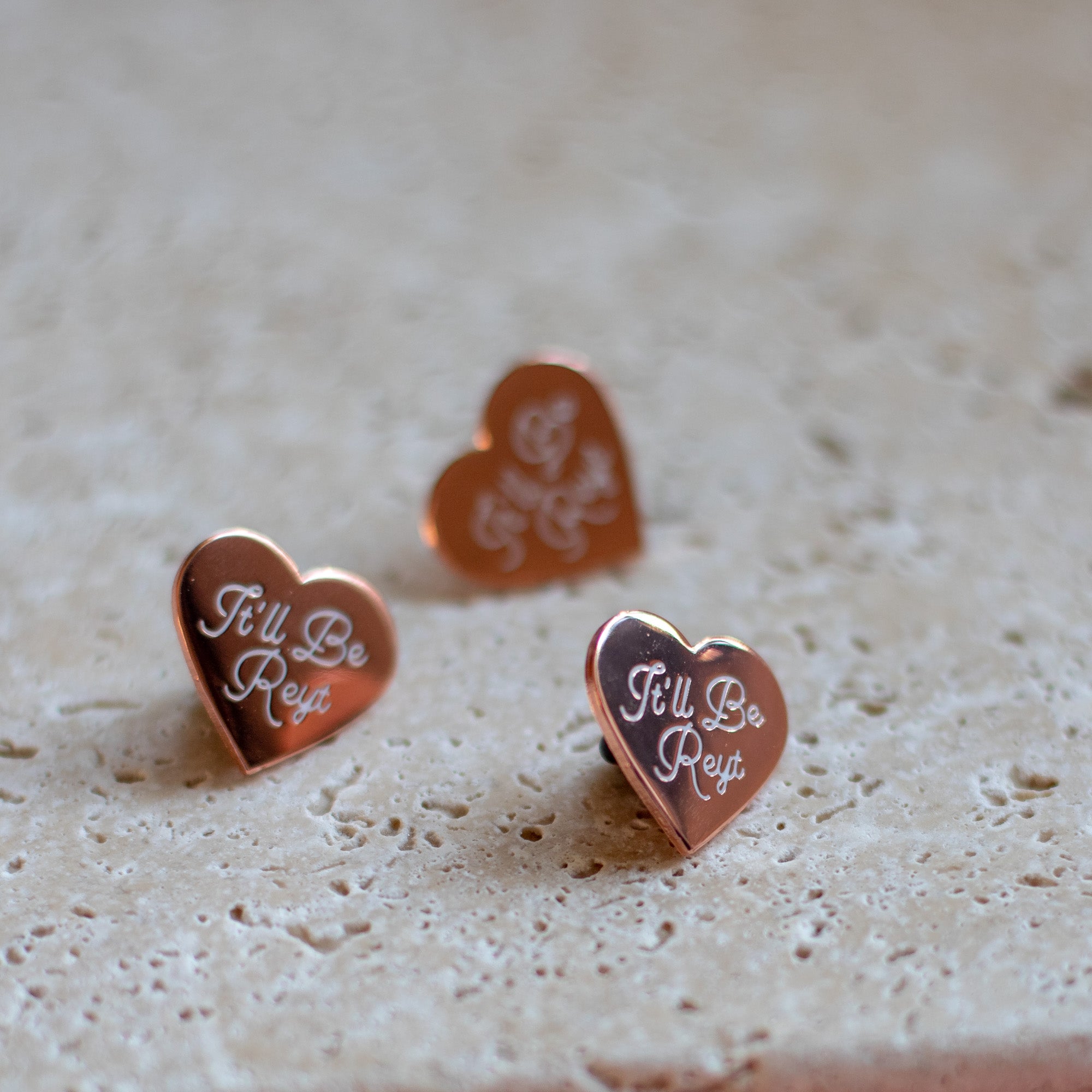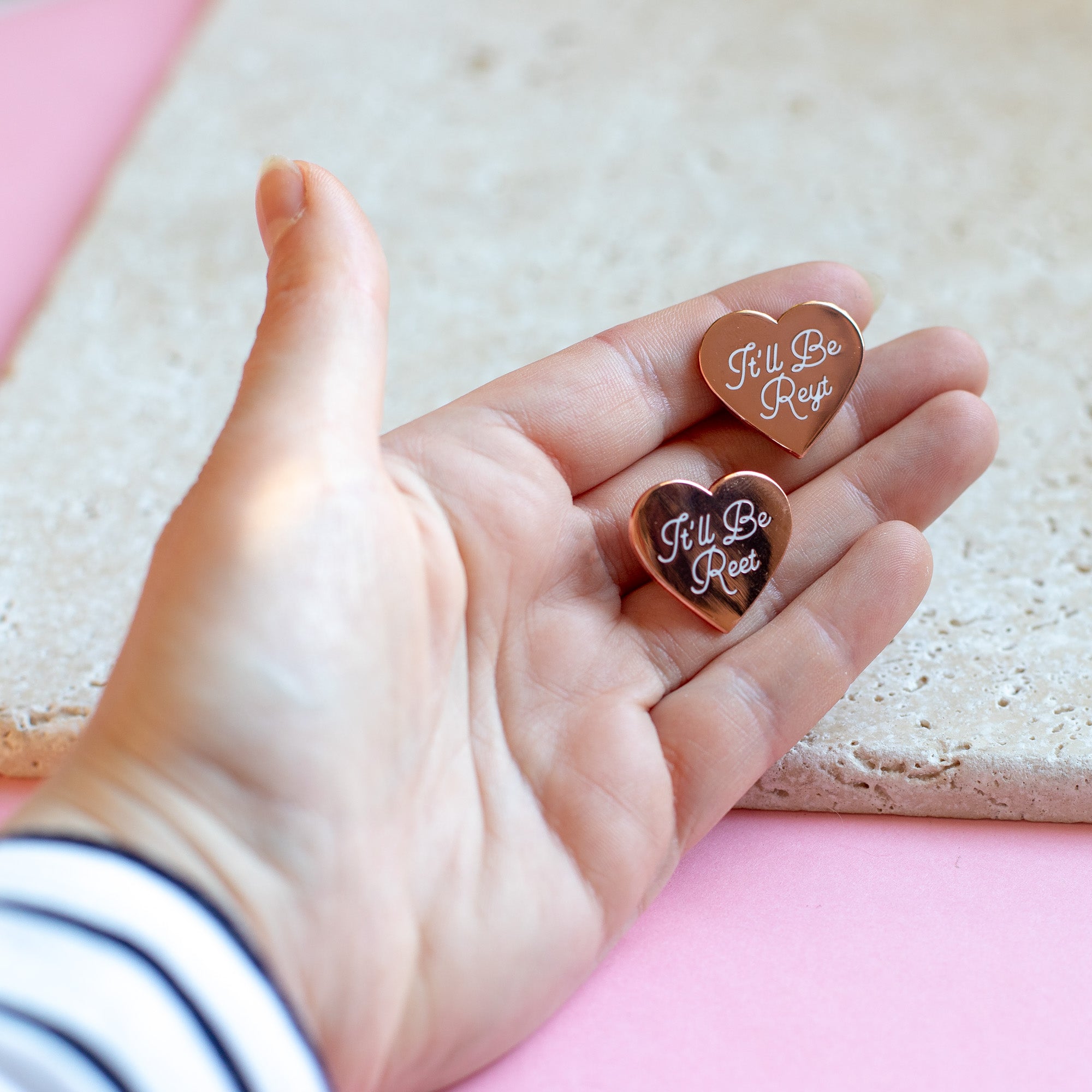 It'll Be Reyt Pin
FREE SHIPPING ON UK ORDERS OVER £15
A Northern motto to live by, if ever there was! And now in a different spelling!
Our "It'll be reet" pin was originally designed and released in a limited edition colour way for our pals at Northern Craft's pin drop exhibition, after numerous requests for a "reyt" version, here it is!
Wear this pin when you feel like you need a little extra optimism in your day, buy it for a friend who needs a little boost, and remember that in the end... it'll be reyt.
Copper coloured metal with white hard enamel details. The pin measures 25mm x 22mm. 
Great
Great quality and design!
Lovely gift for friends
I bought a few of these for myself and my sisters and we all love them! They're a cute addition to any outfit
Gorgeous
With a husband from South Yorkshire I couldn't resist this little pin - great quality and very unique! I love it, thank you 😊
Great!
Perfect gift for for a Yorkshire Lass
Great pub!
Great fun item looks fab on my jacket