FREE UK DELIVERY ON ORDERS OVER £20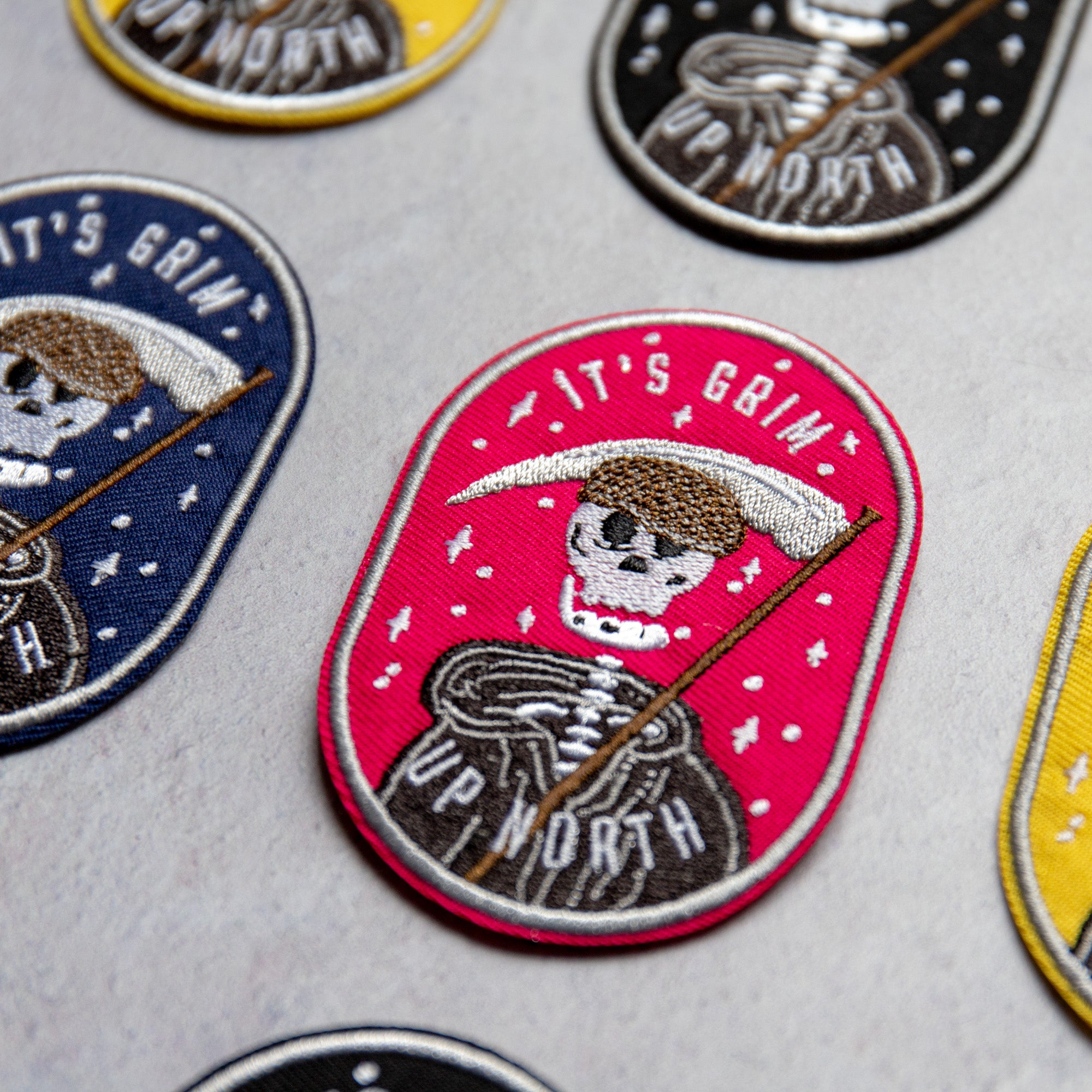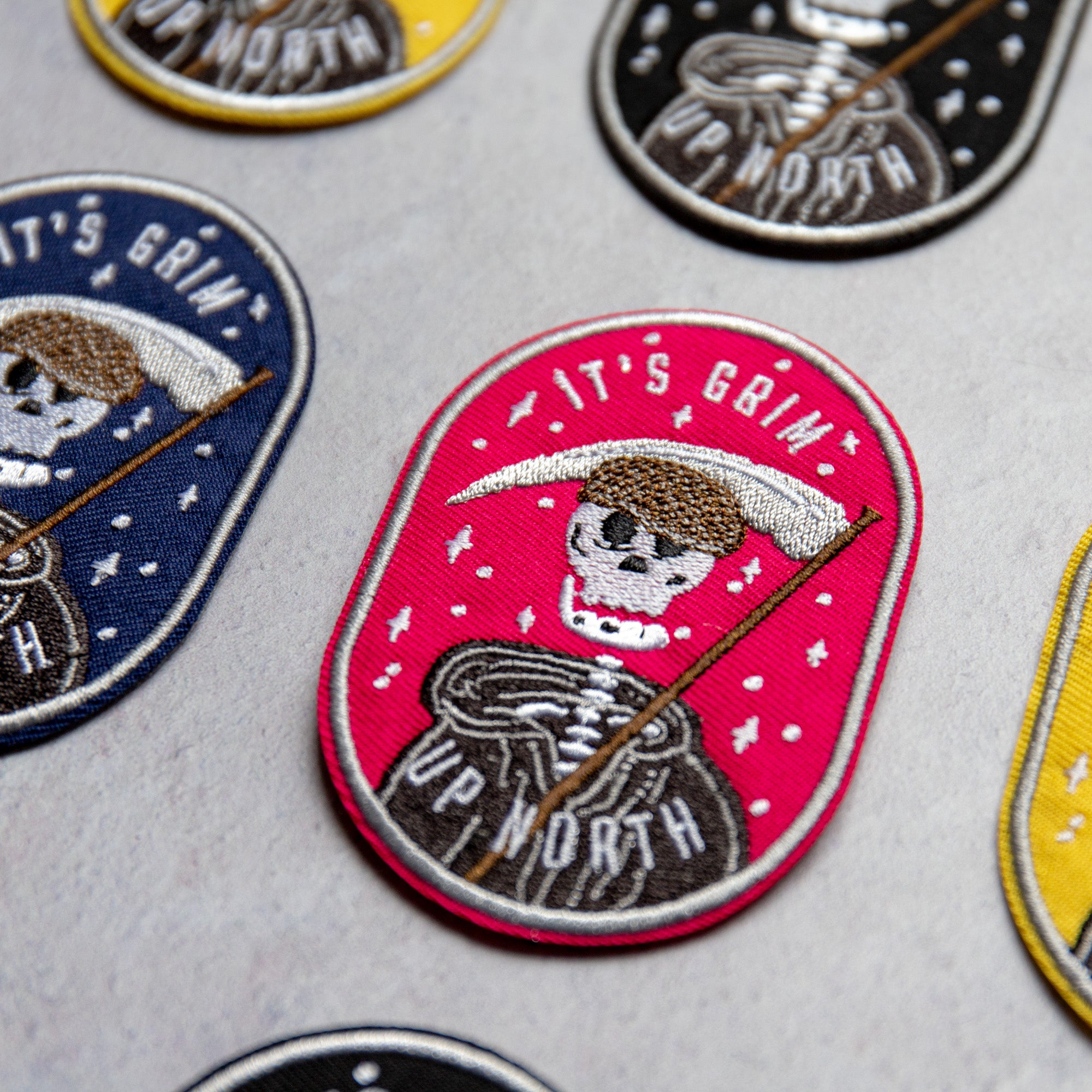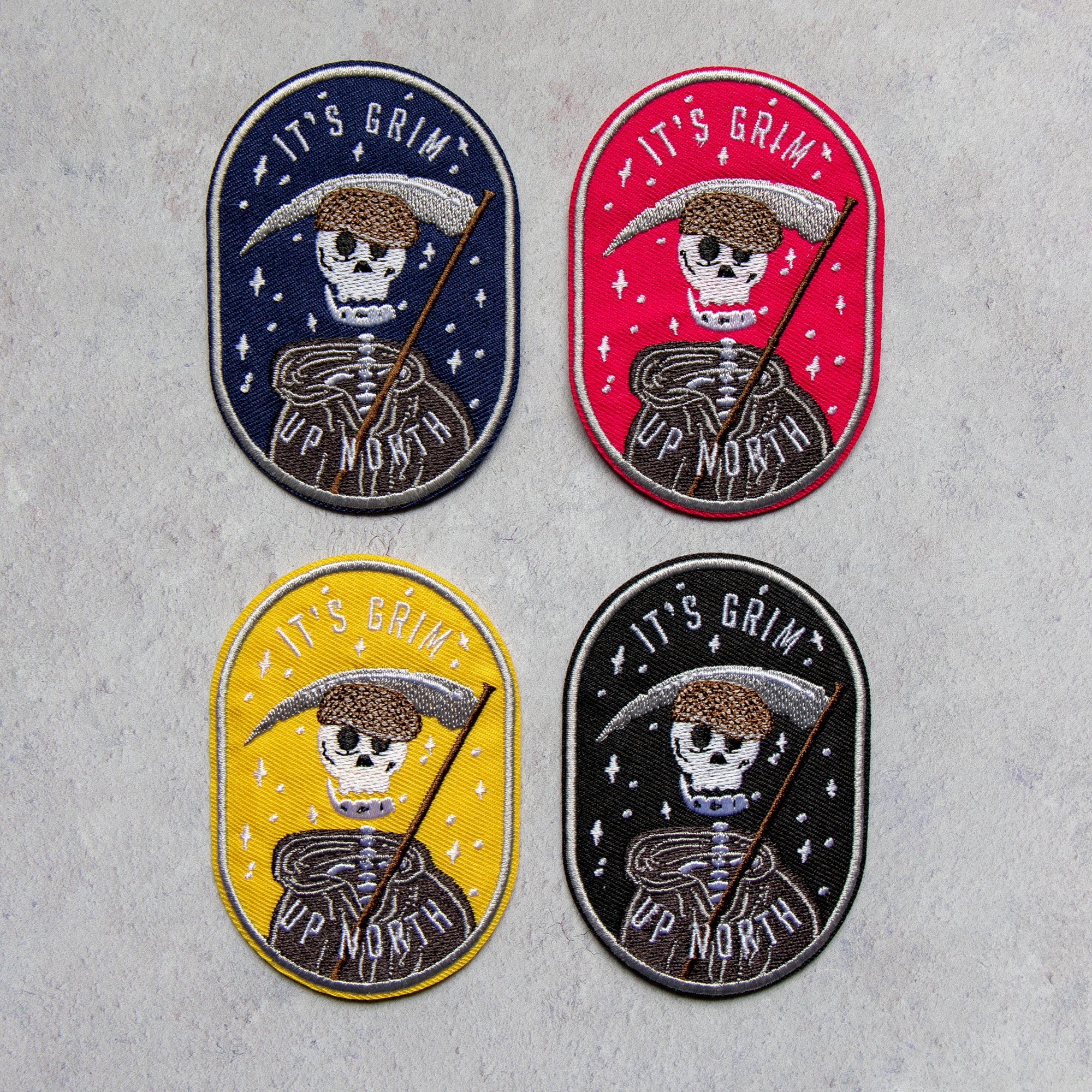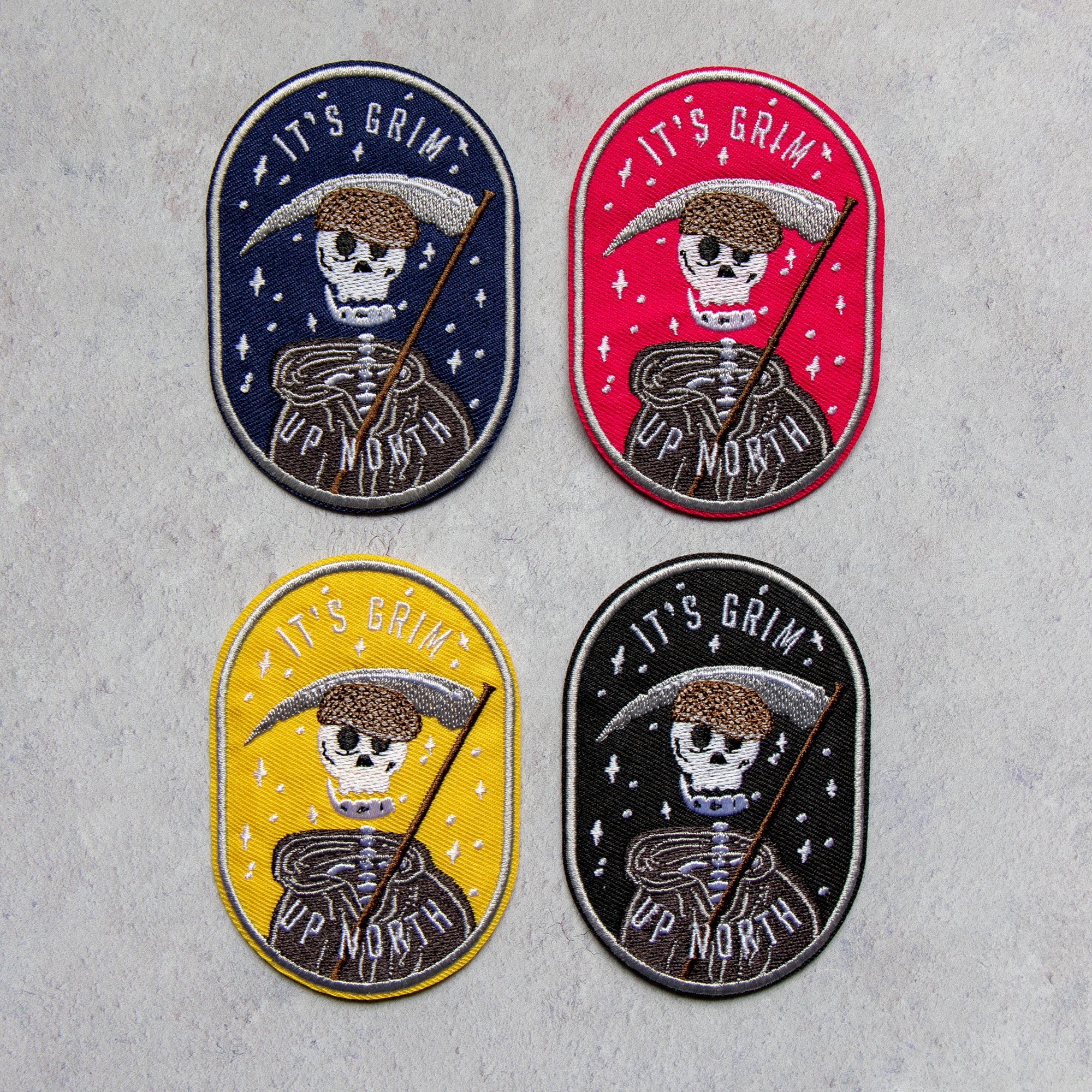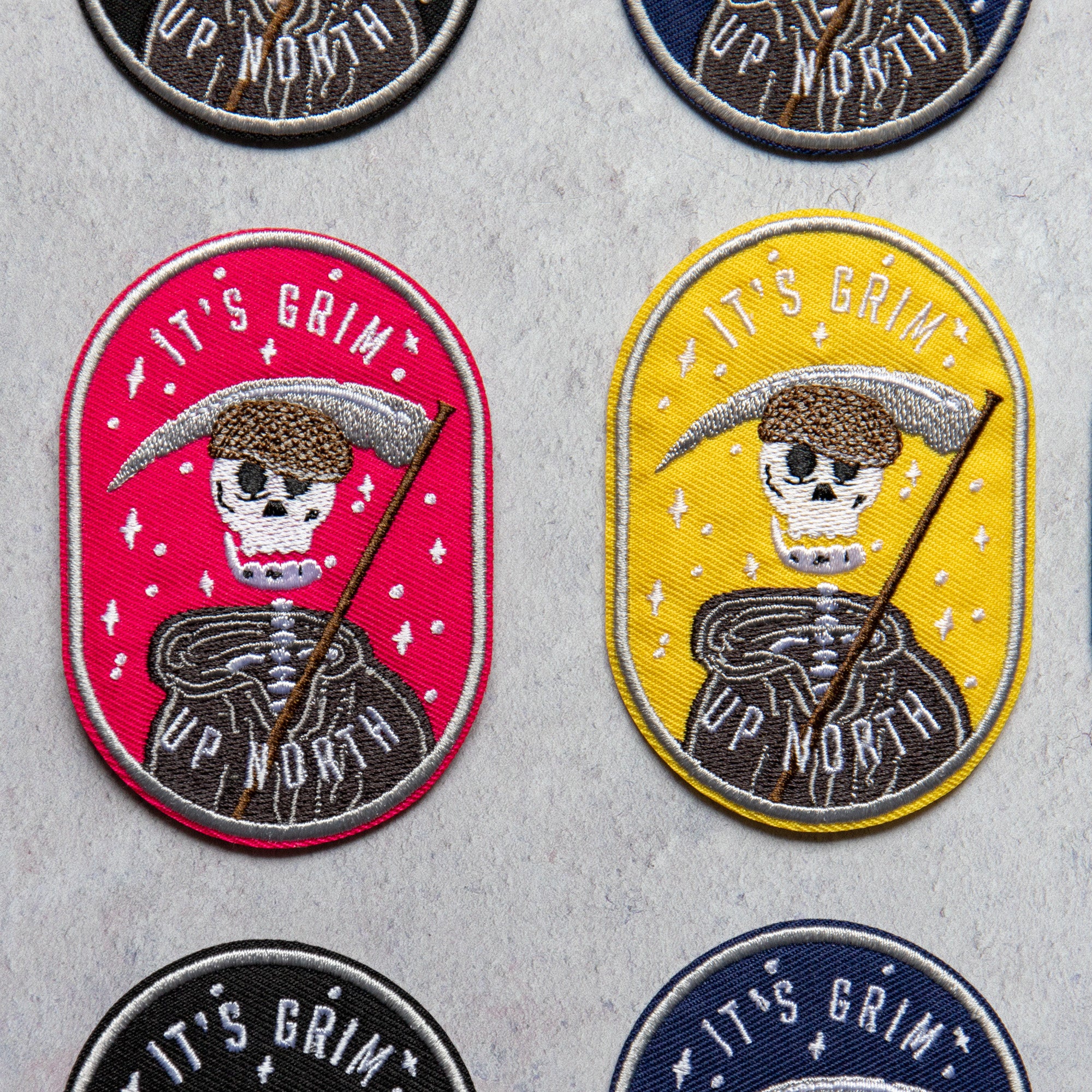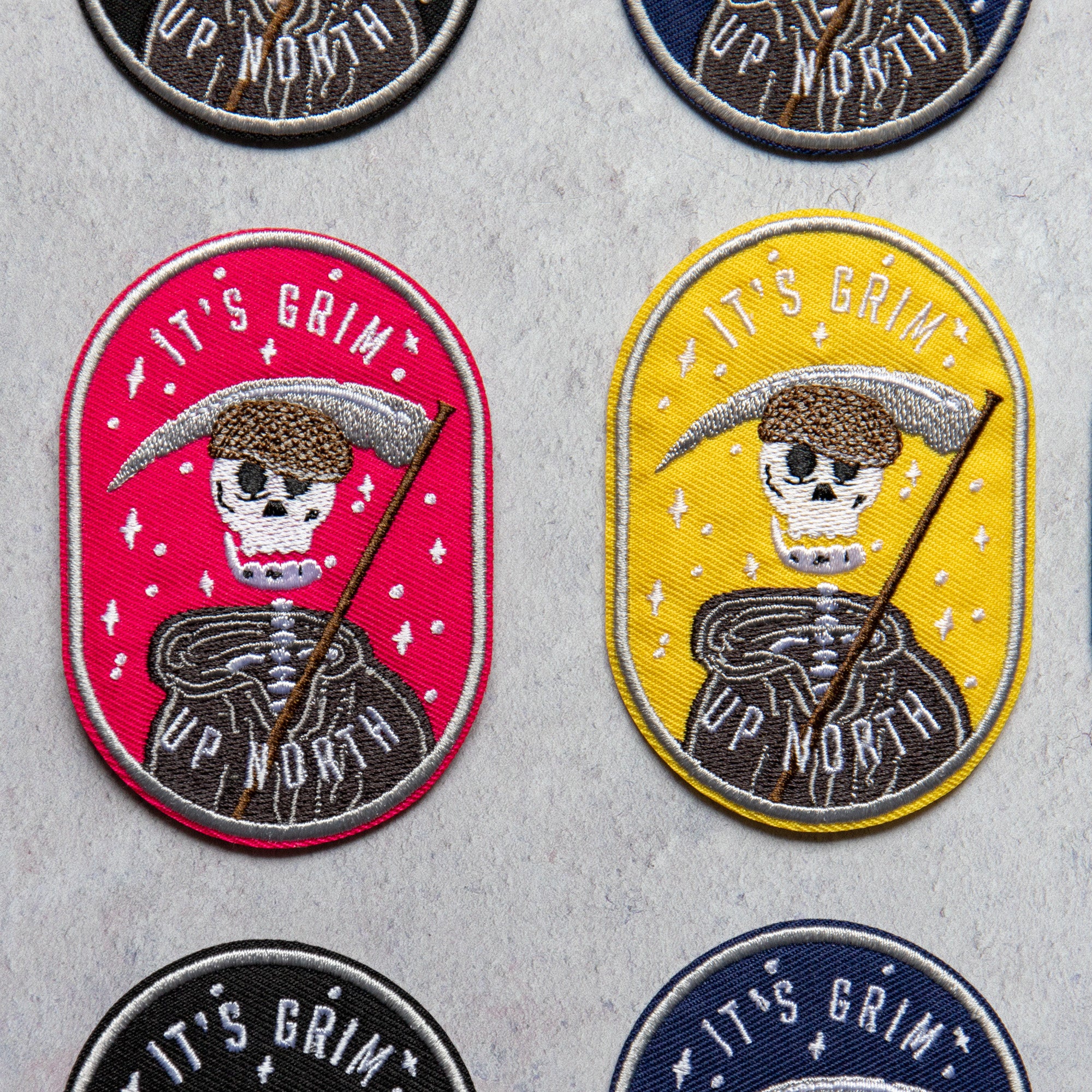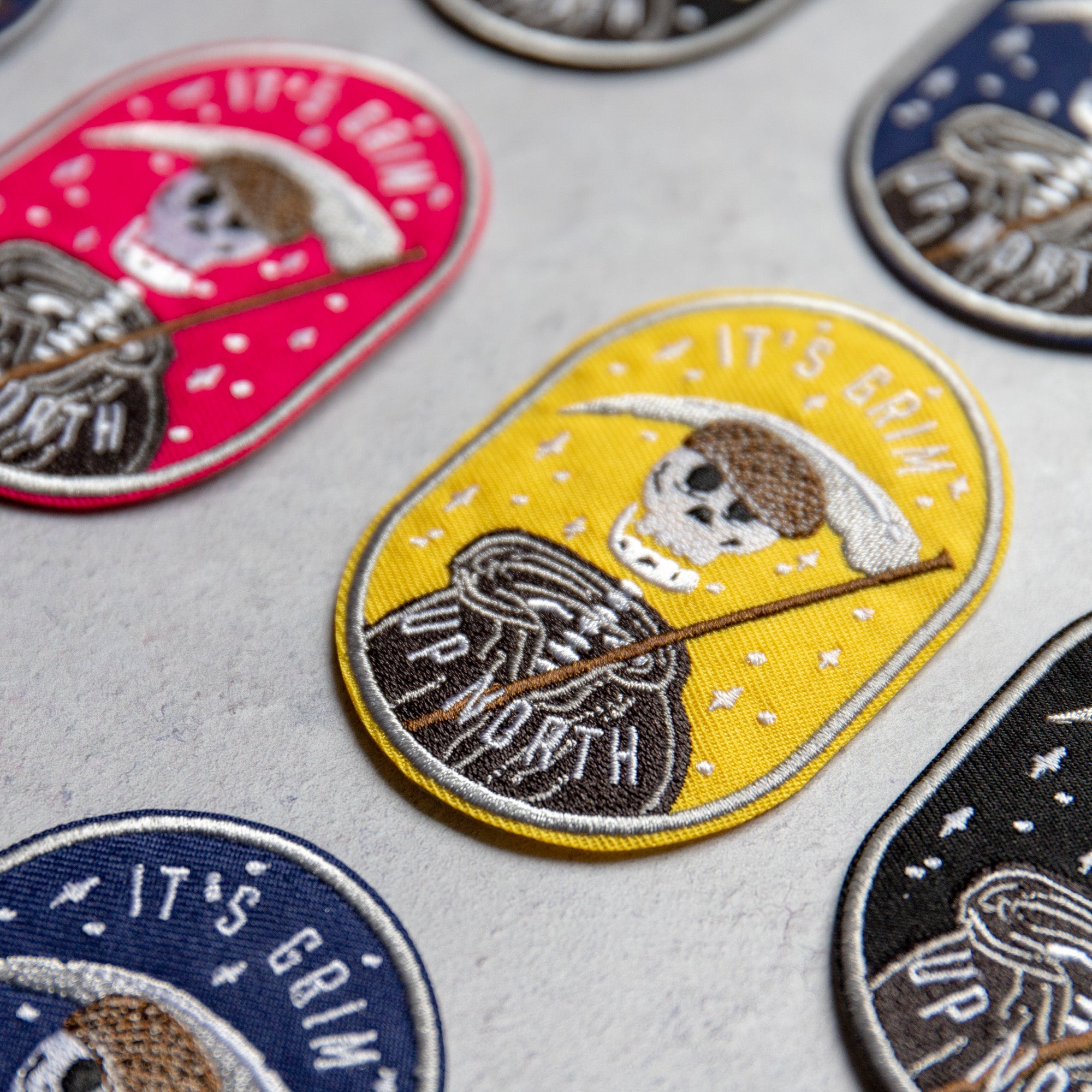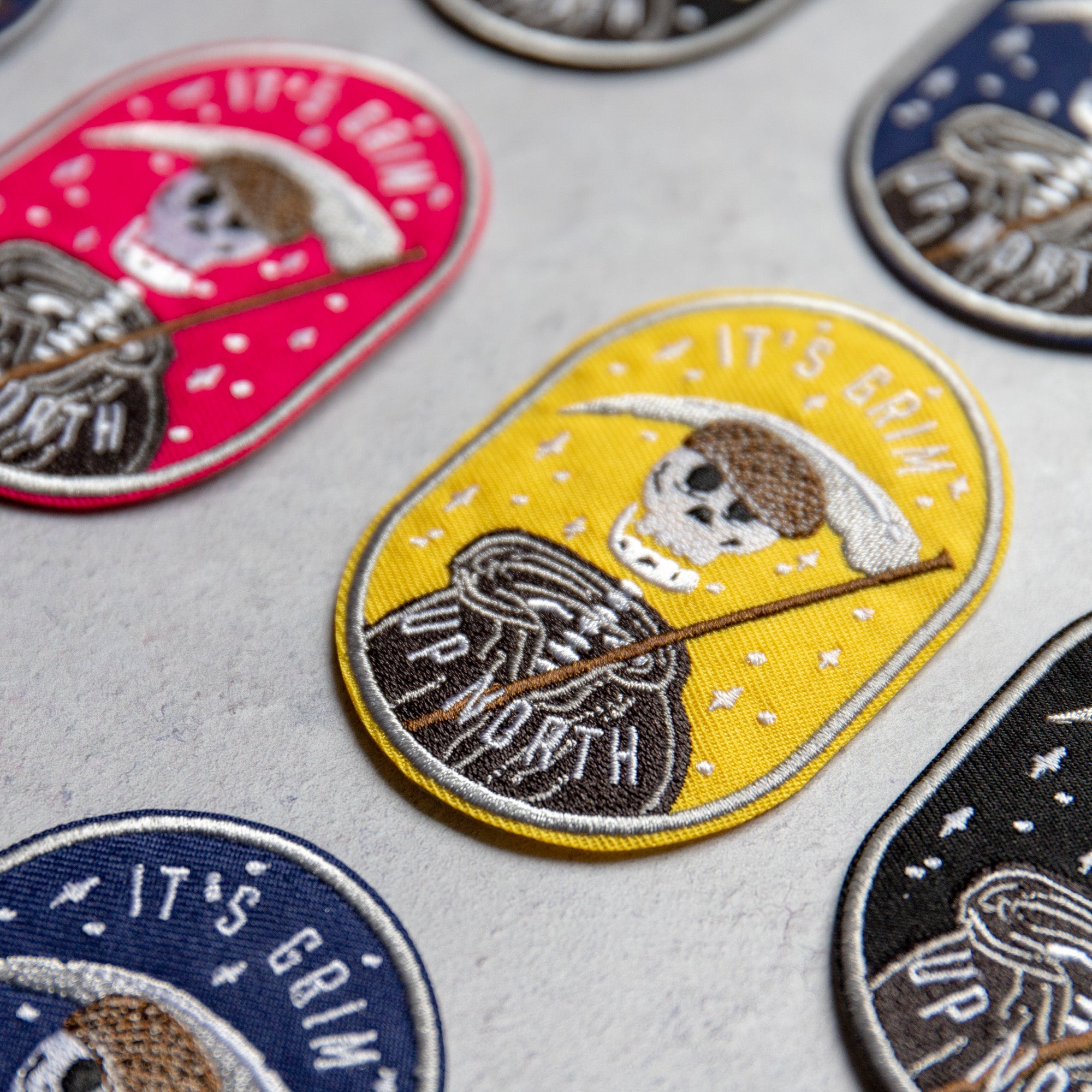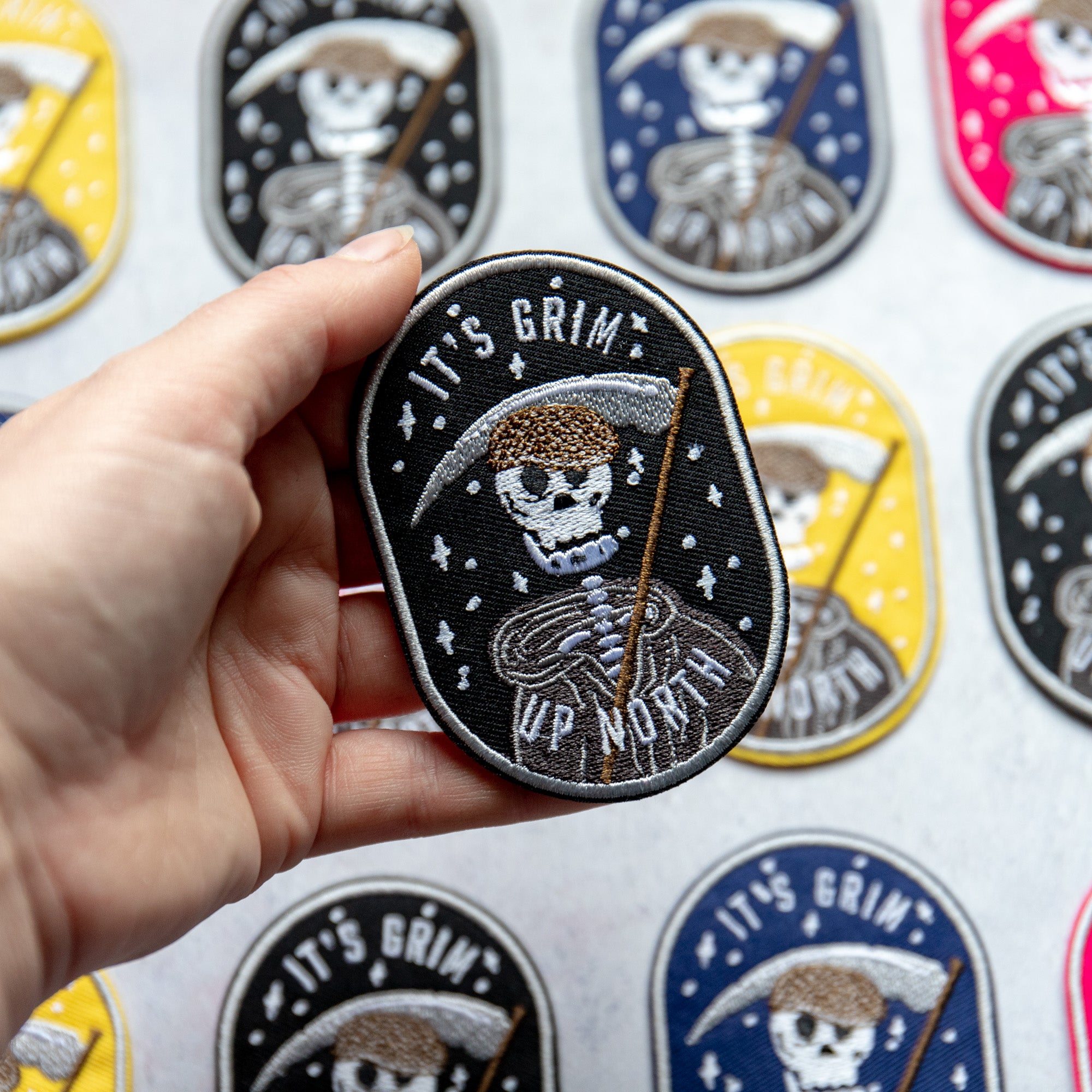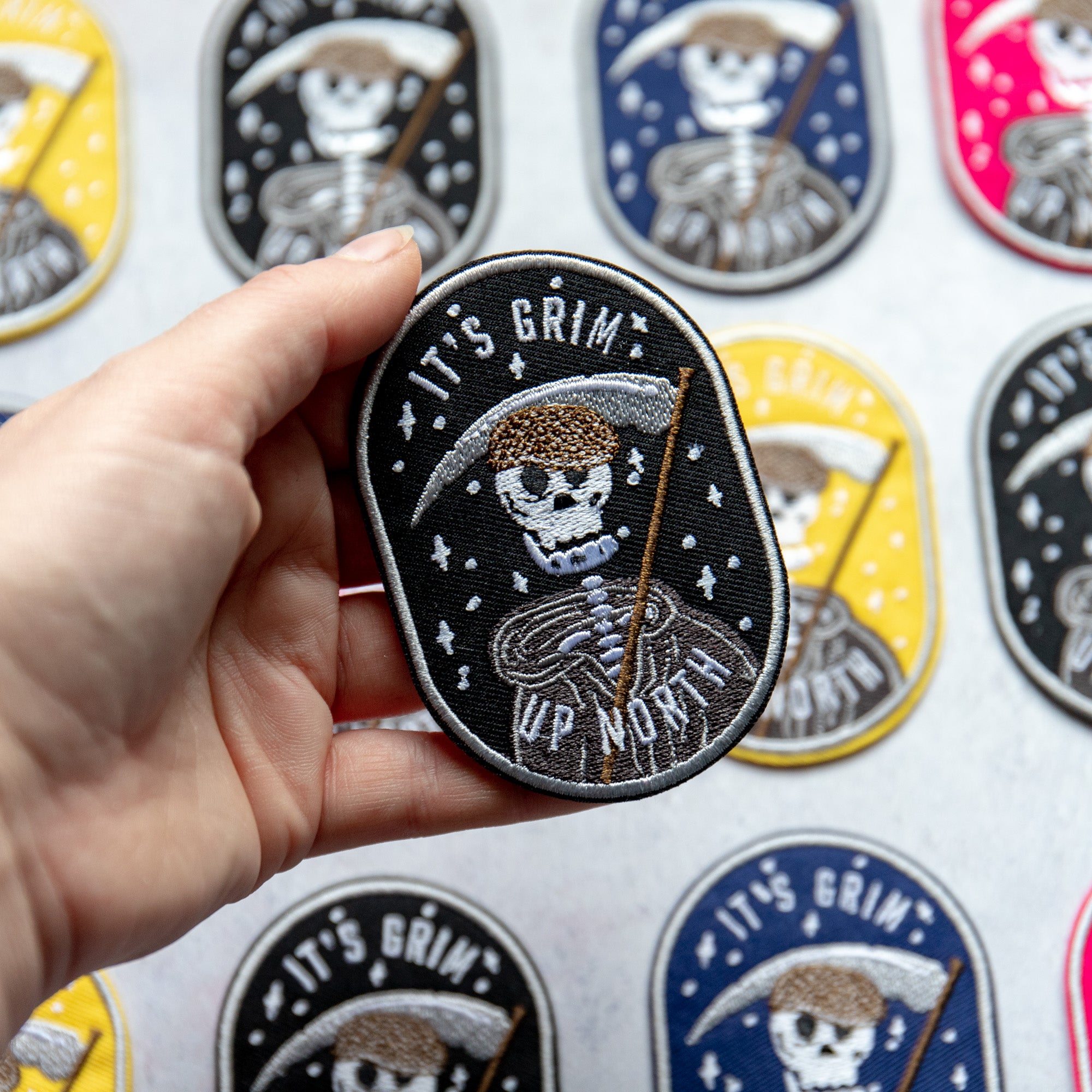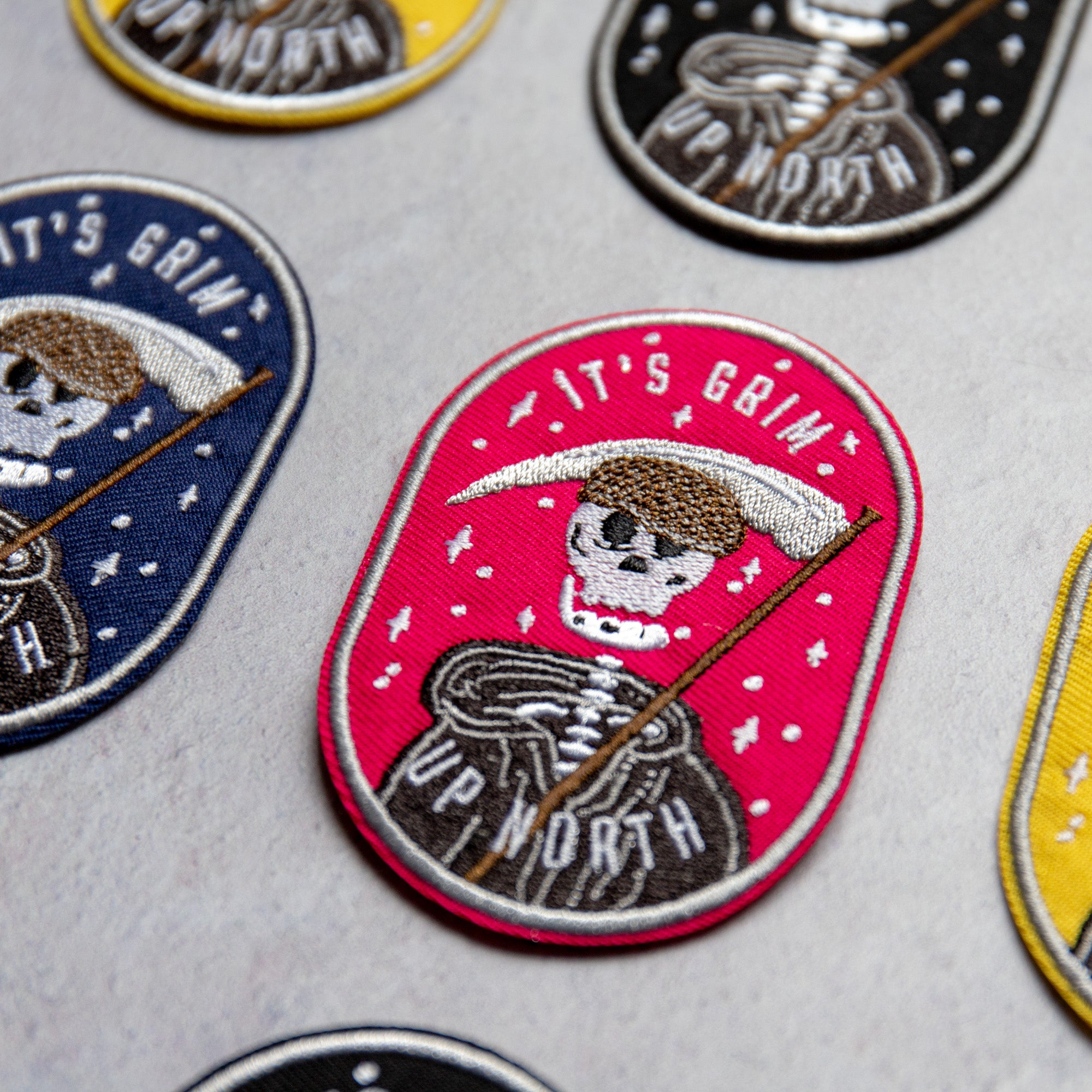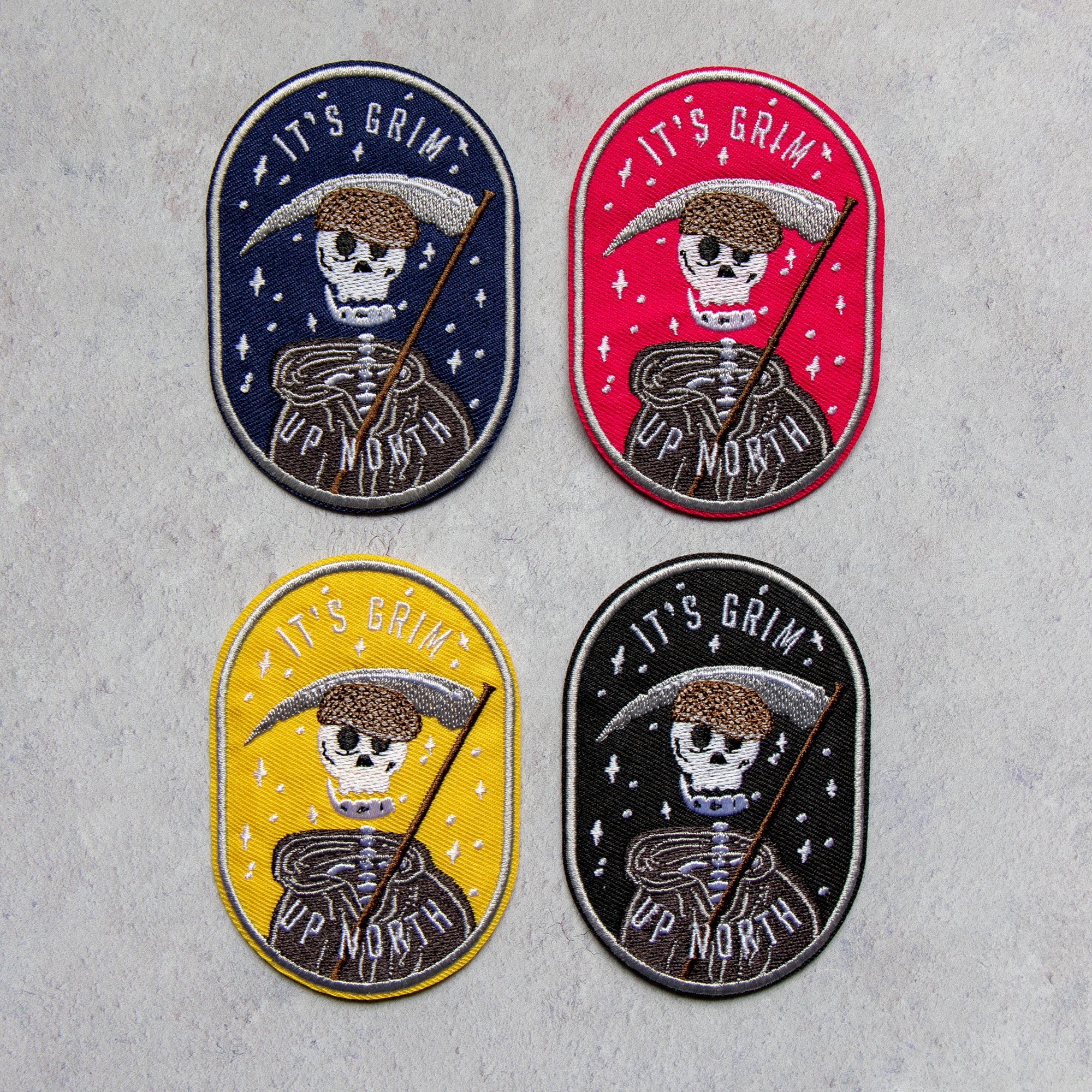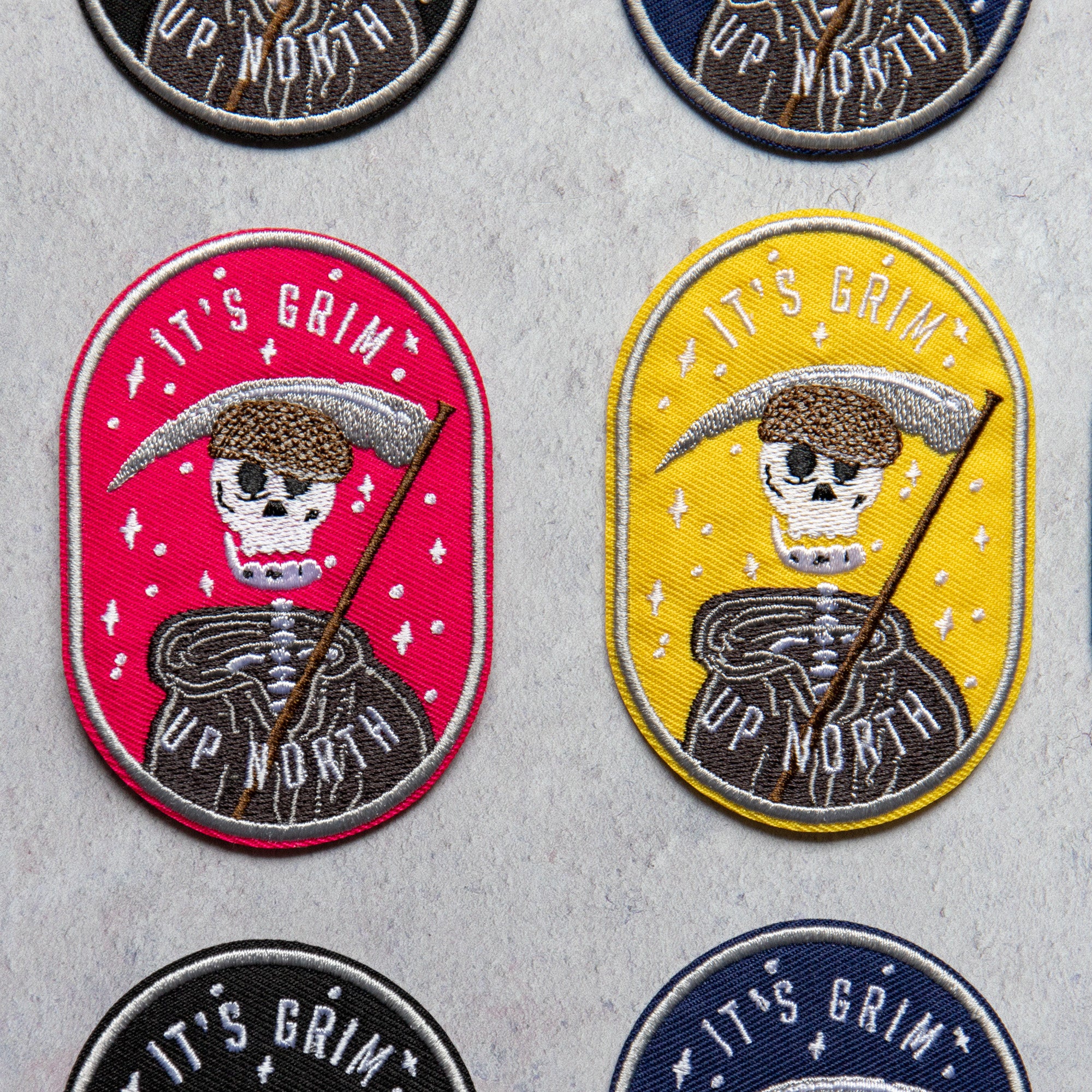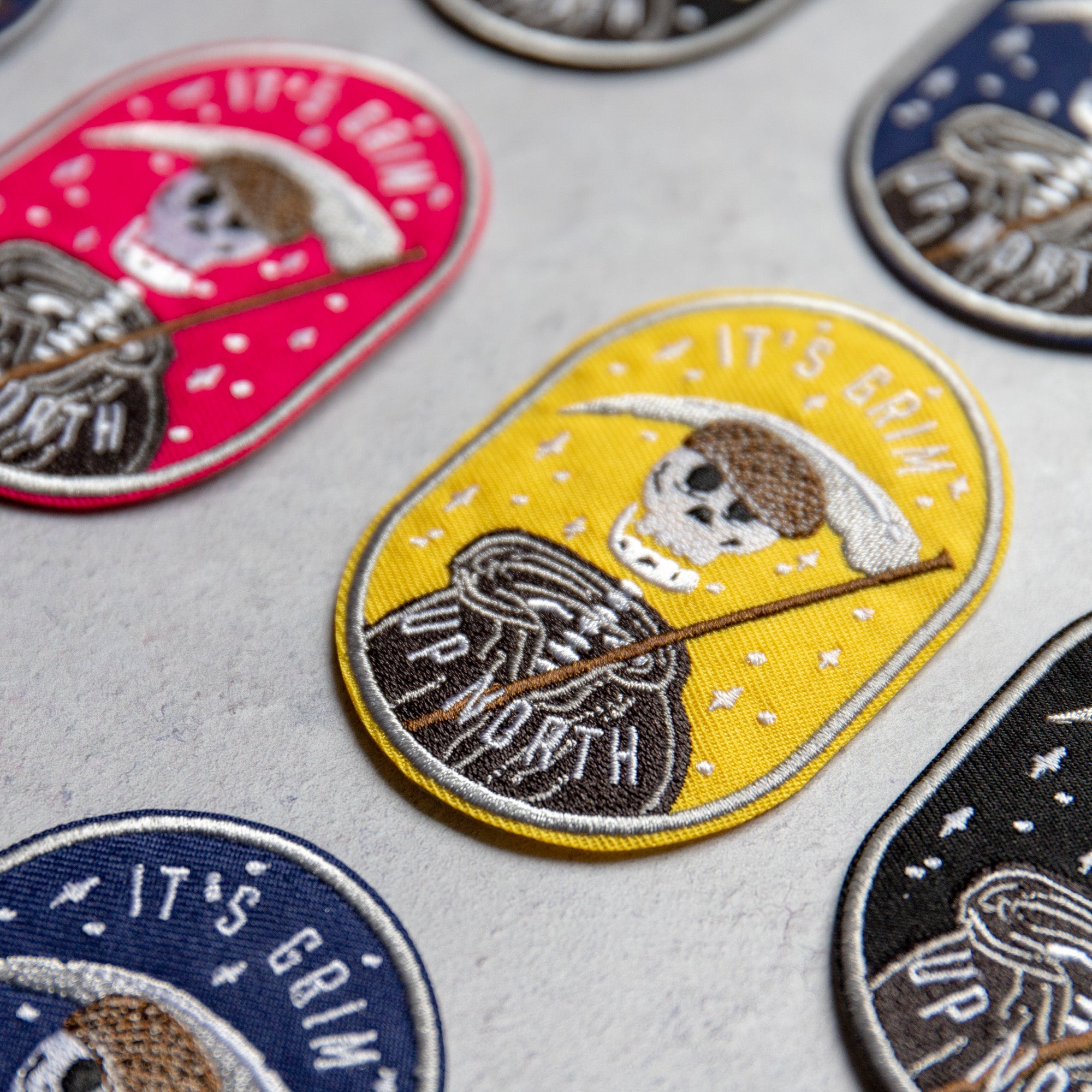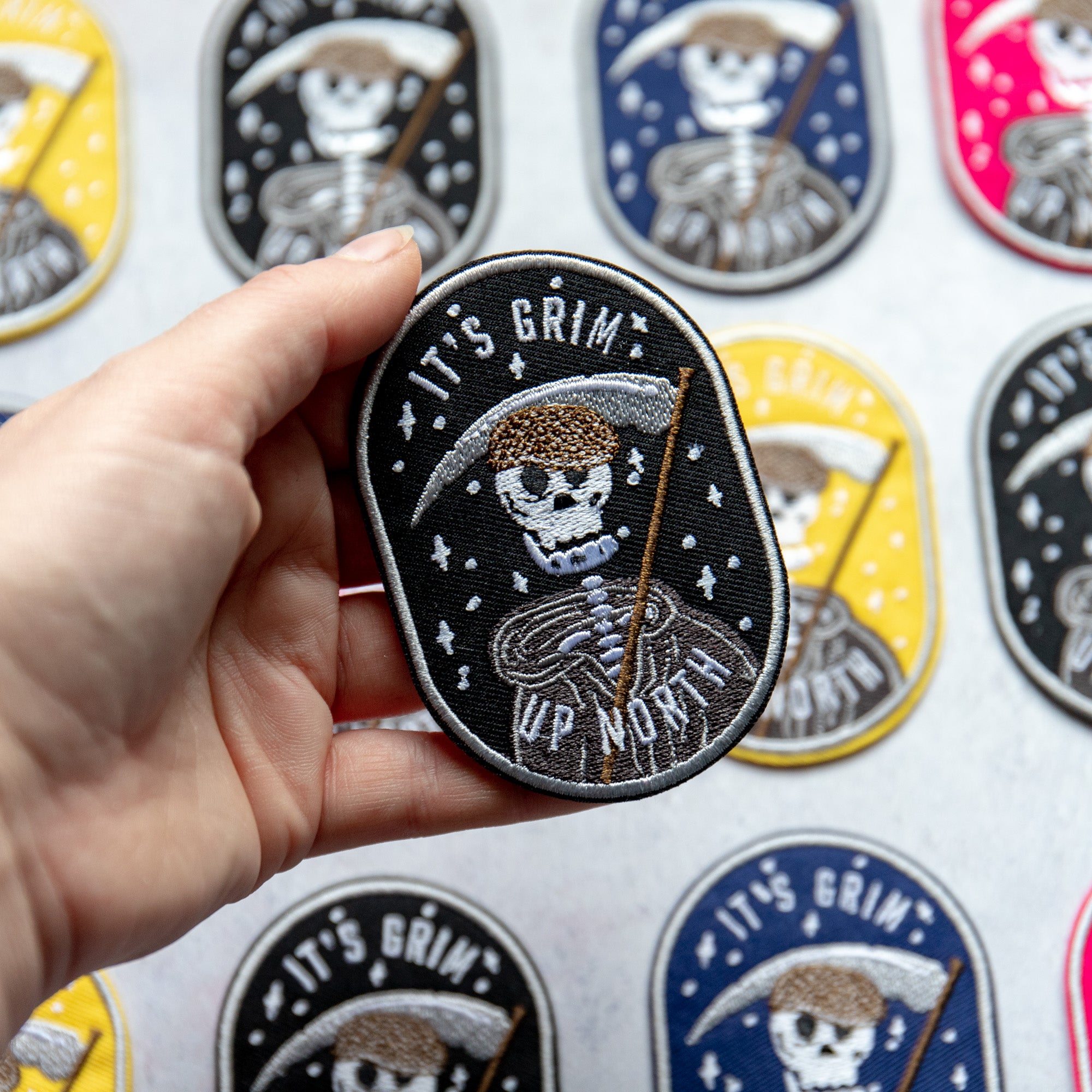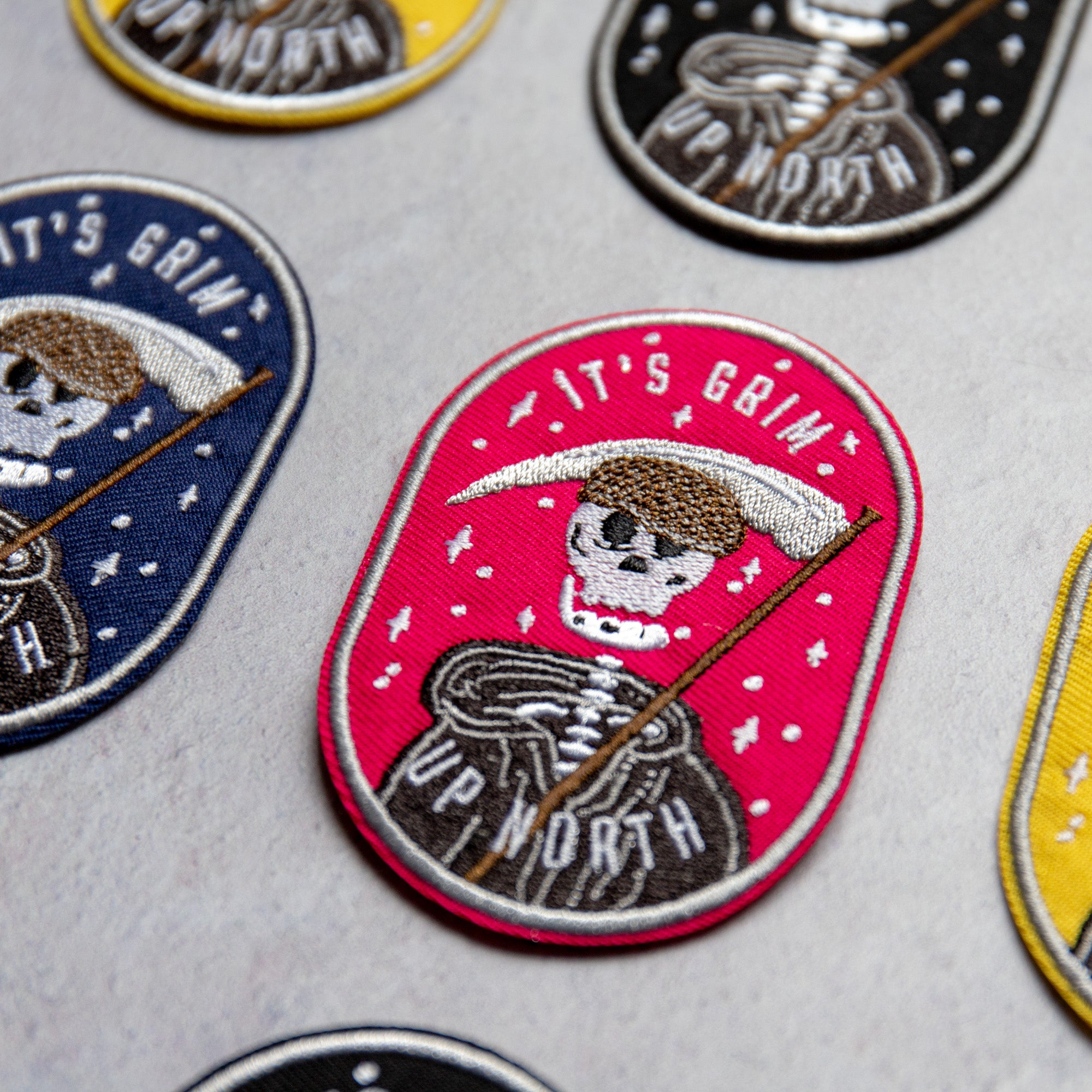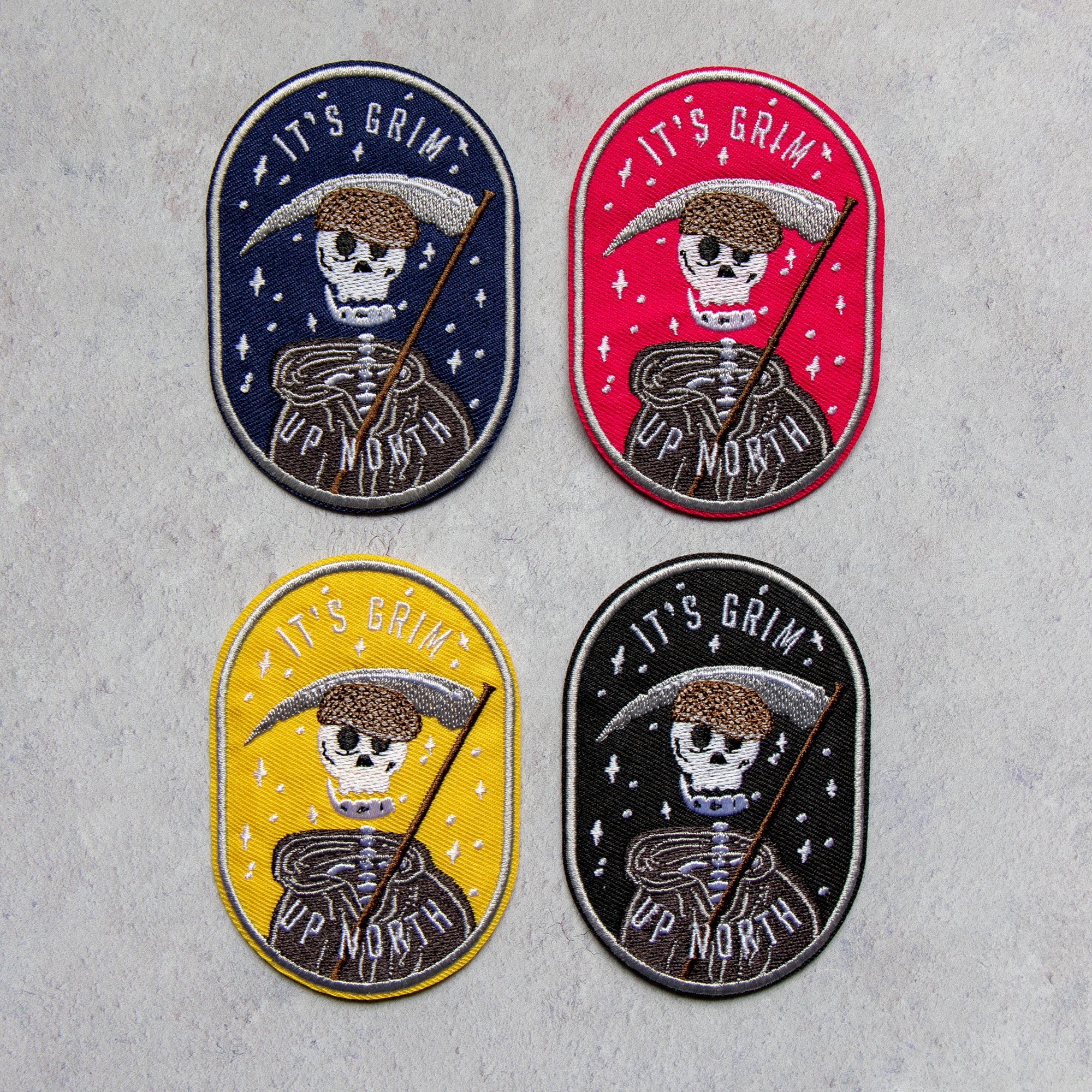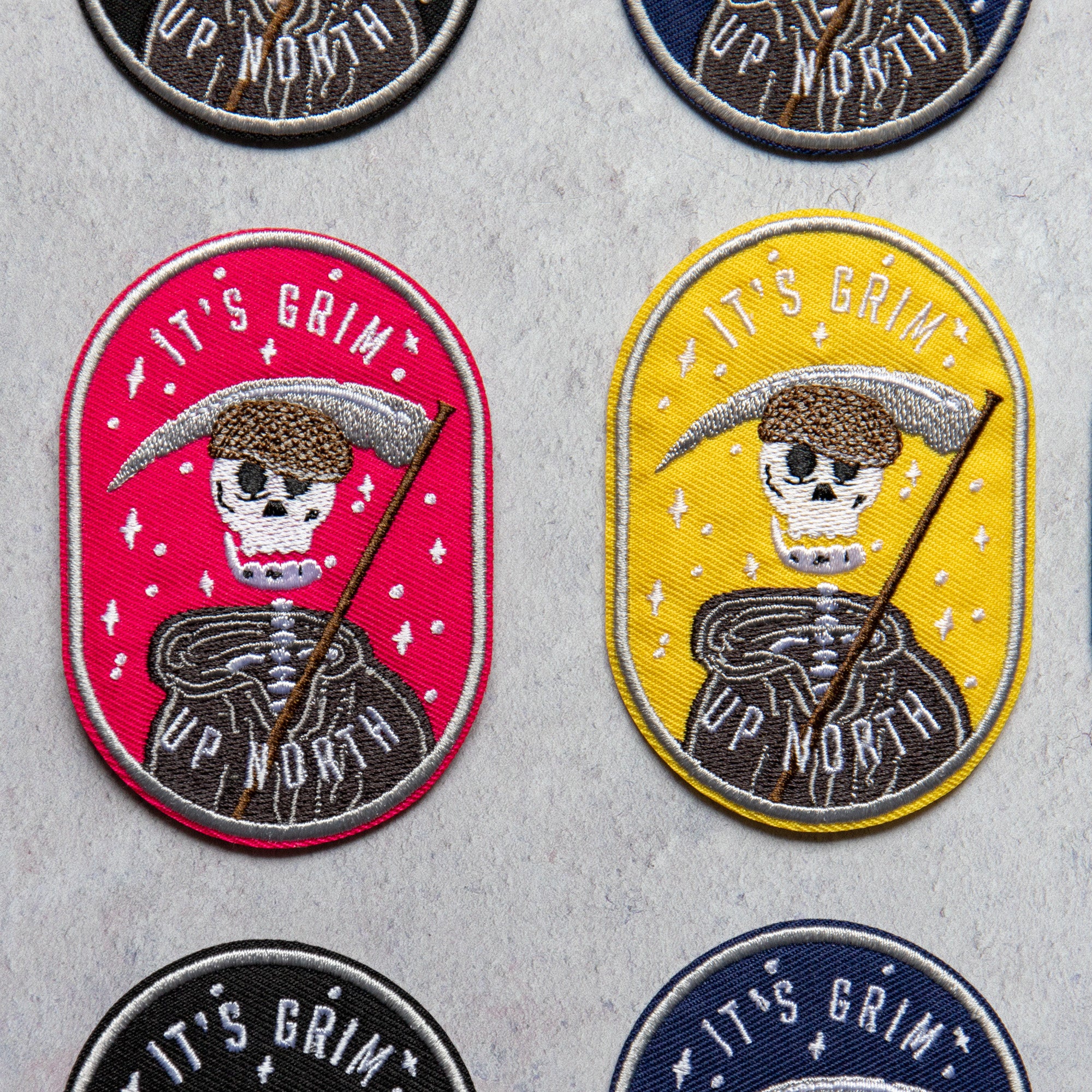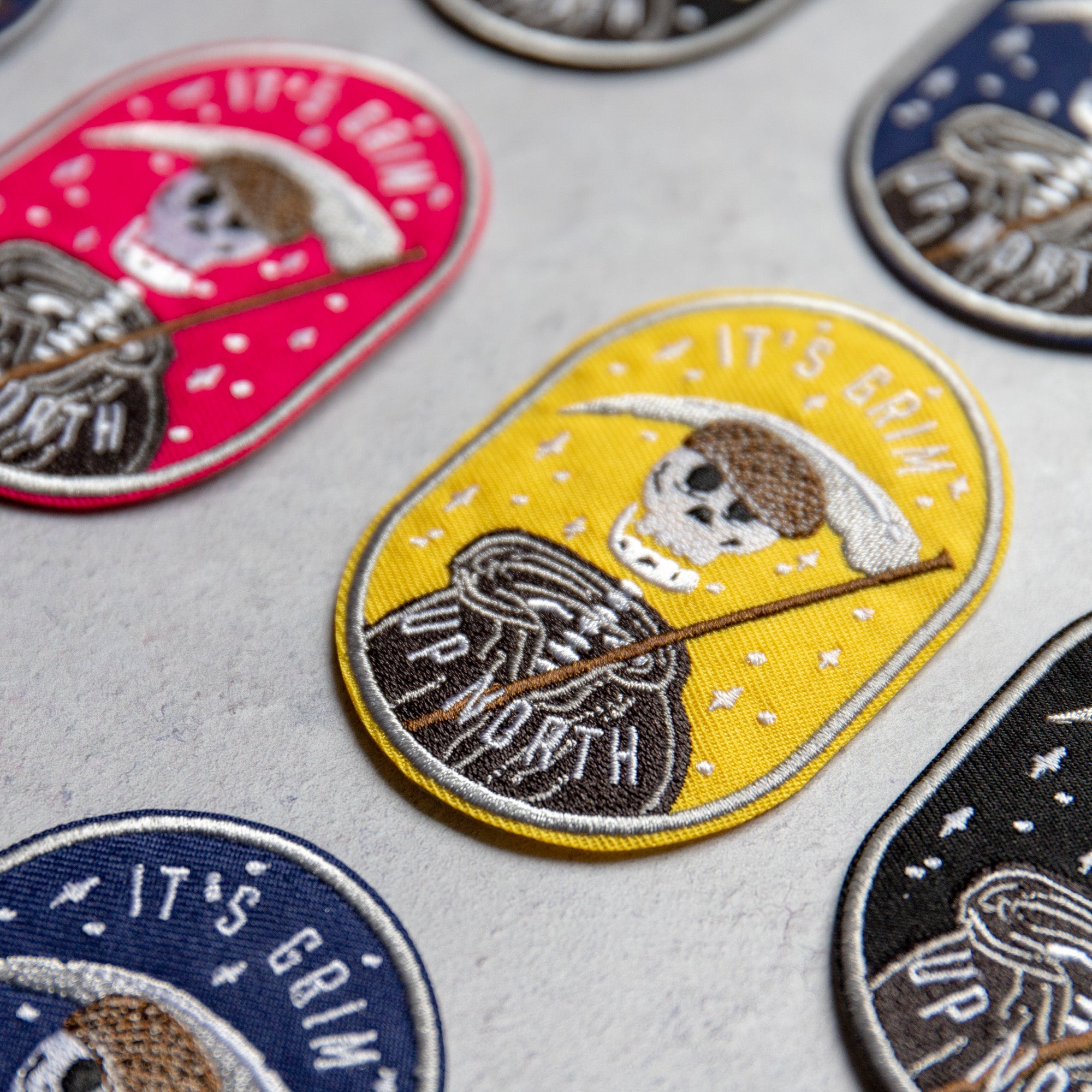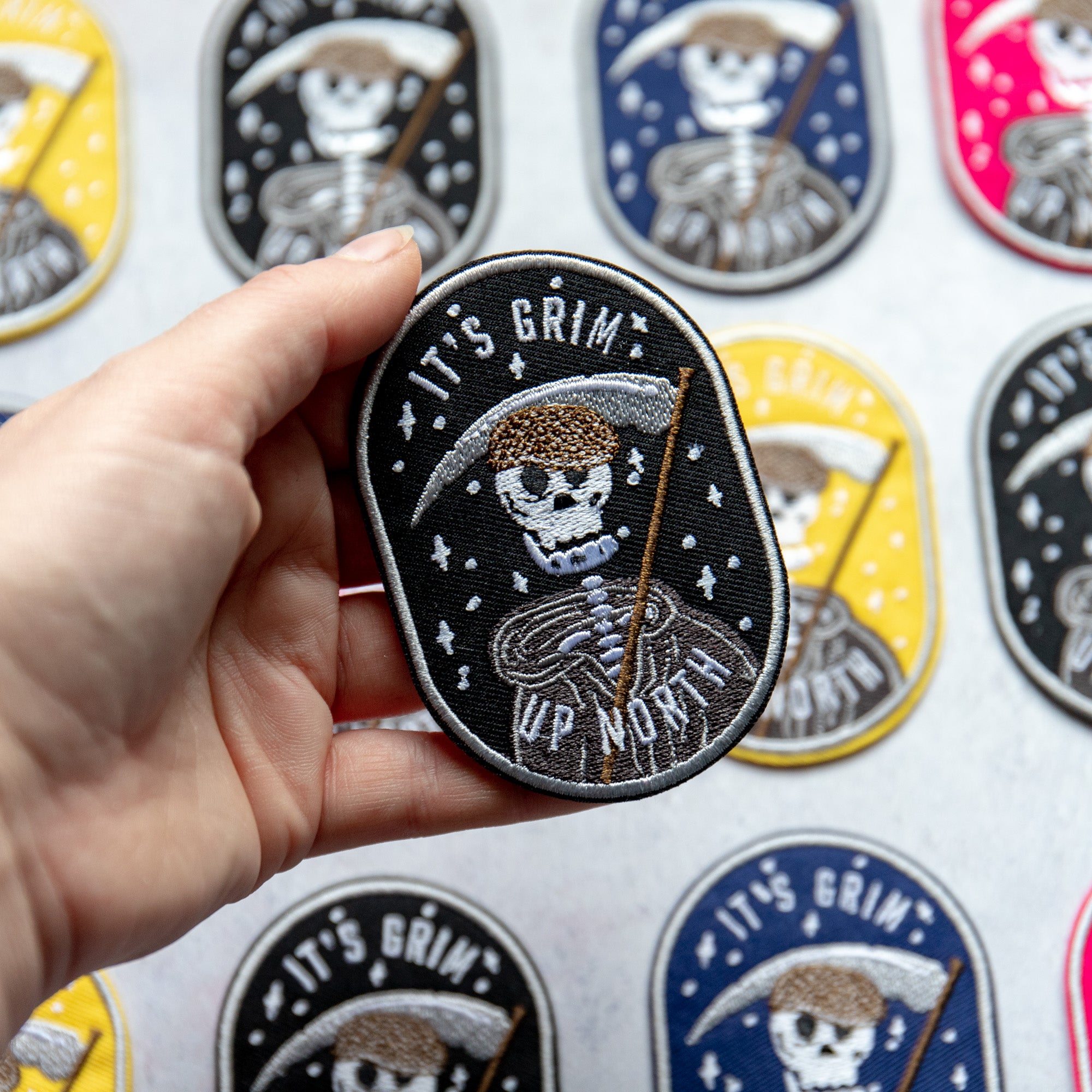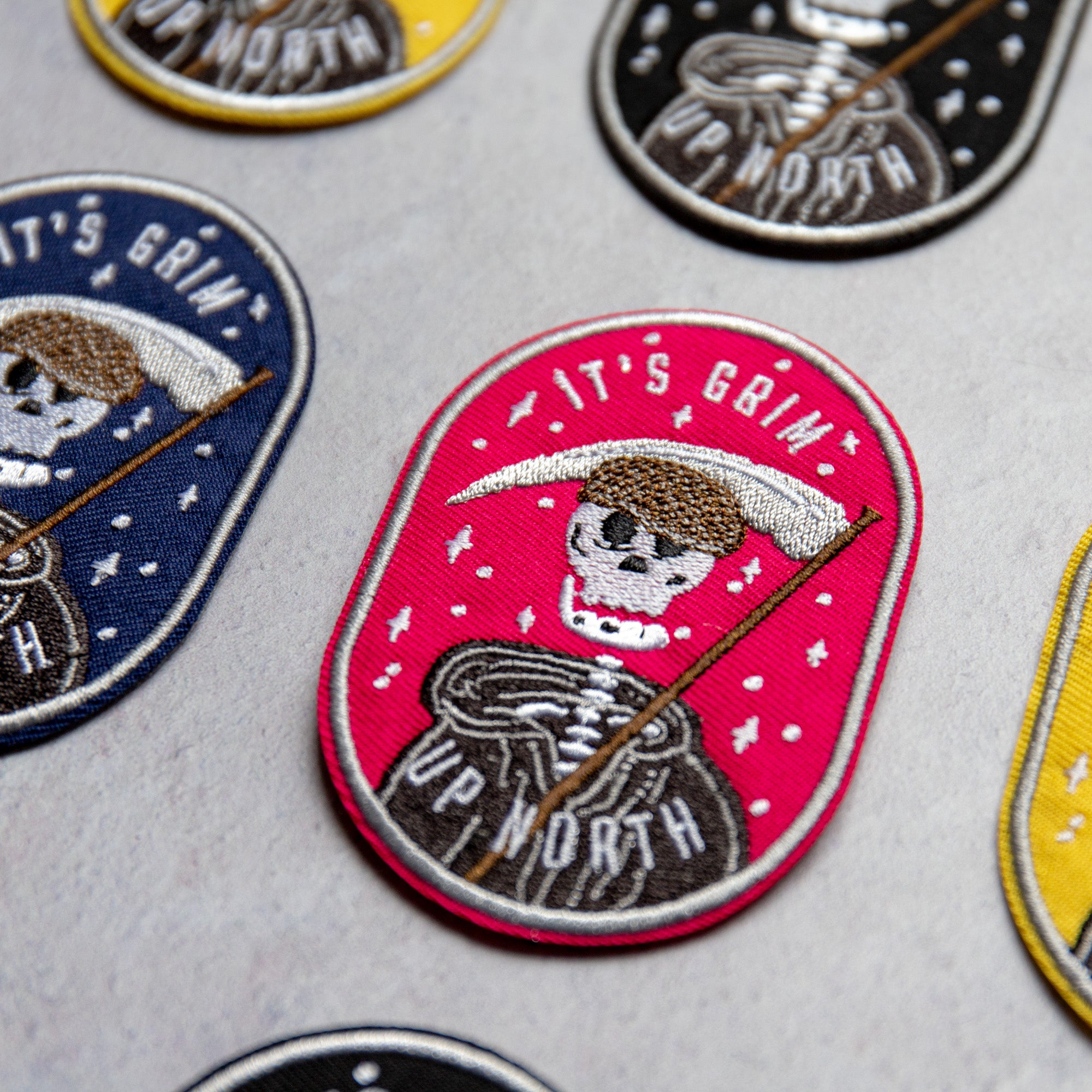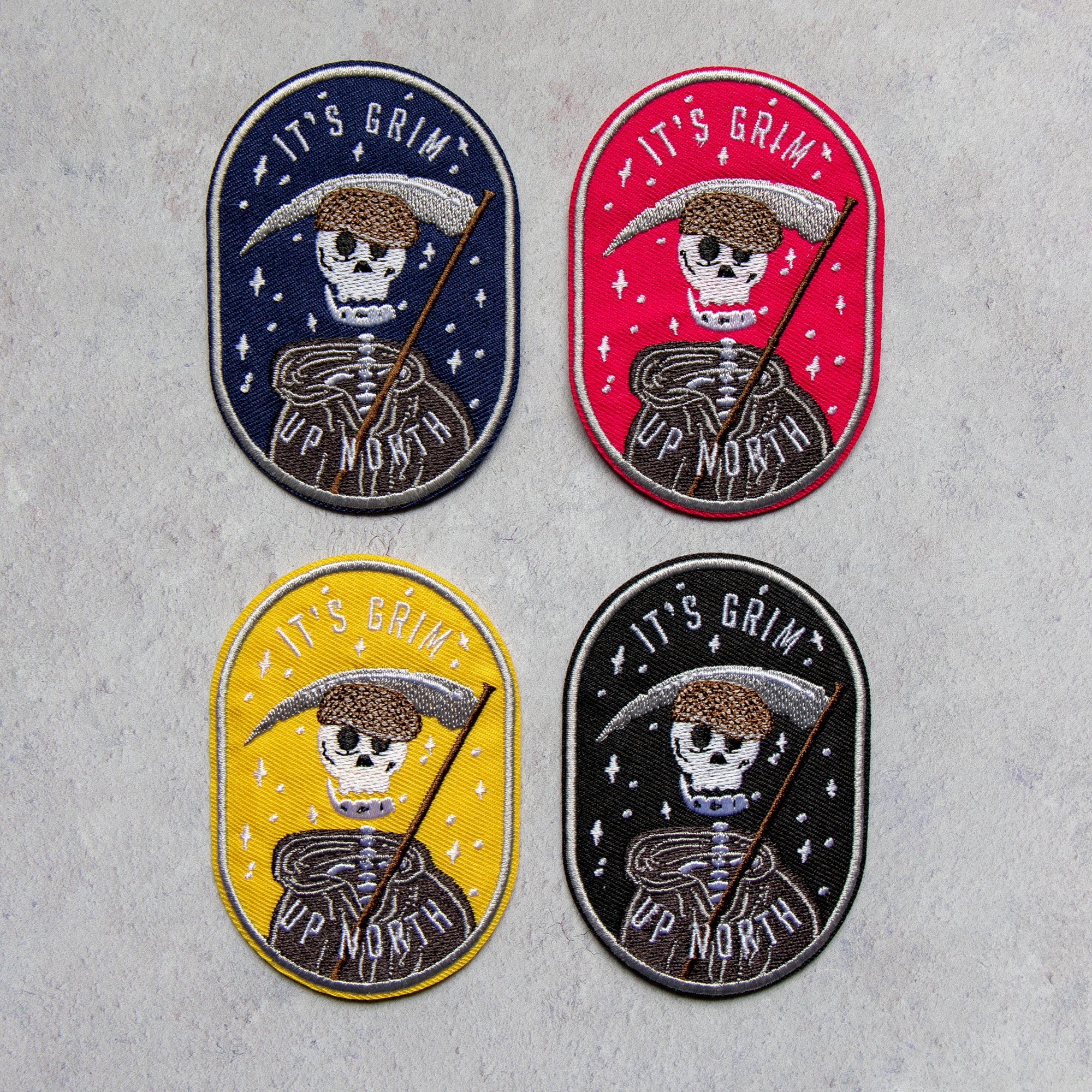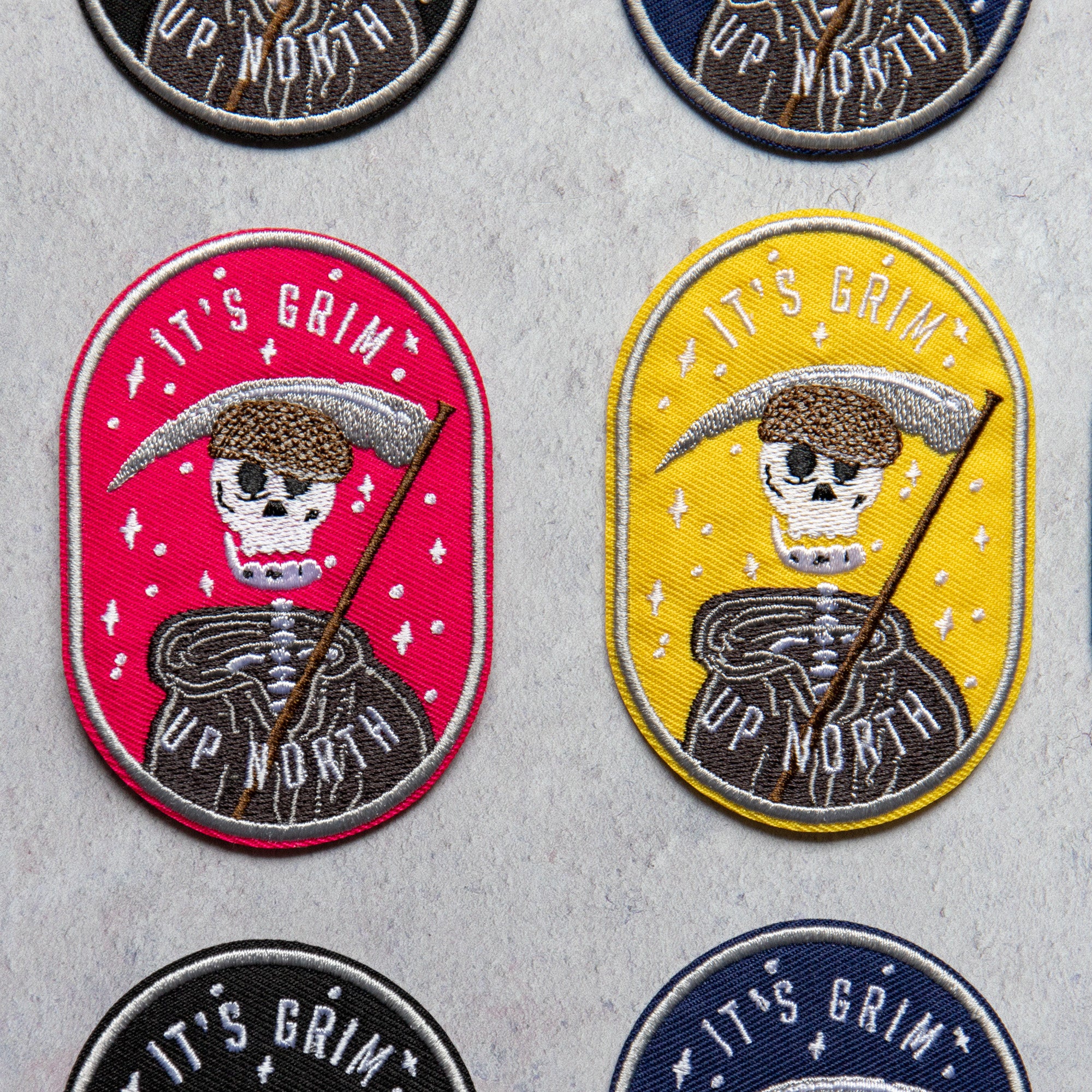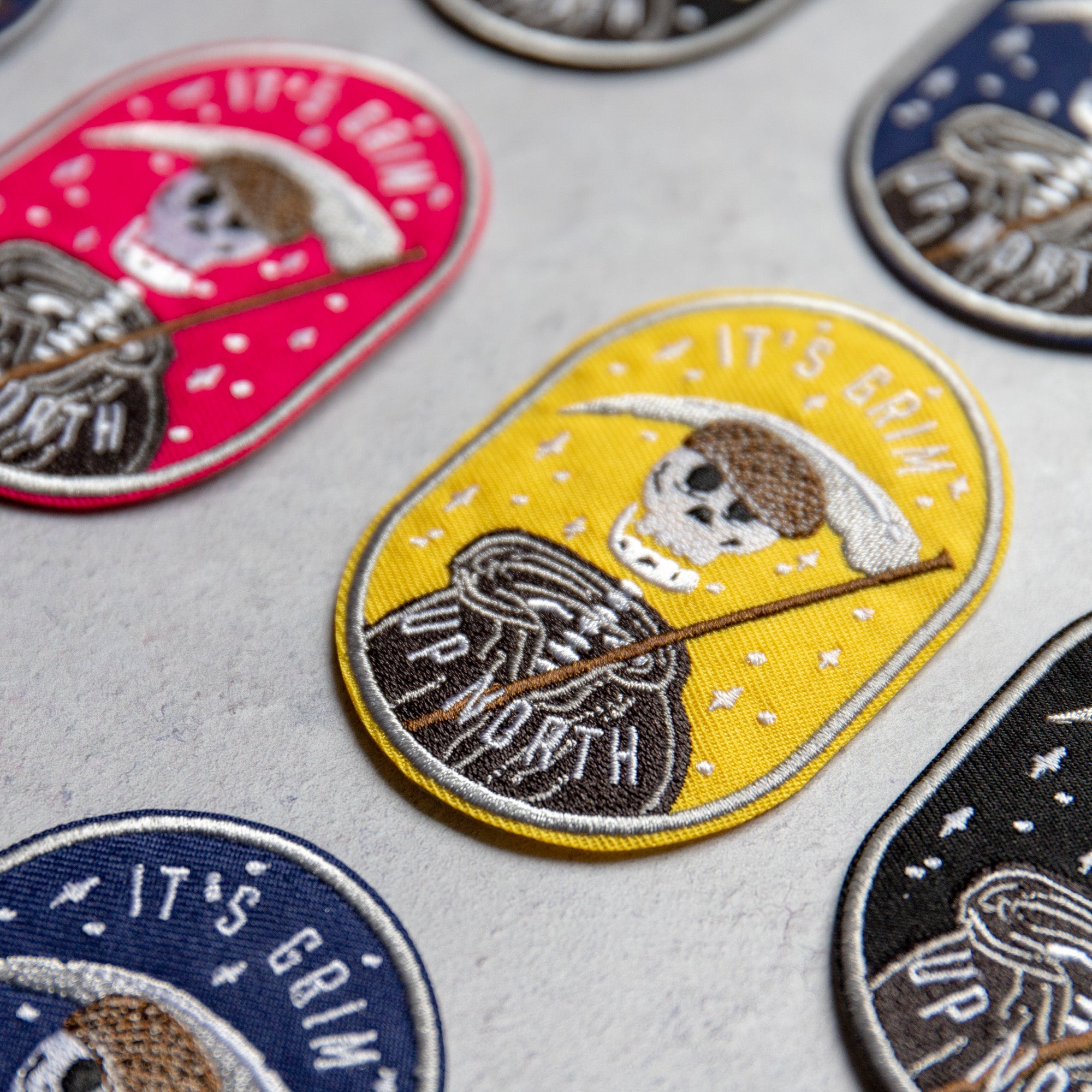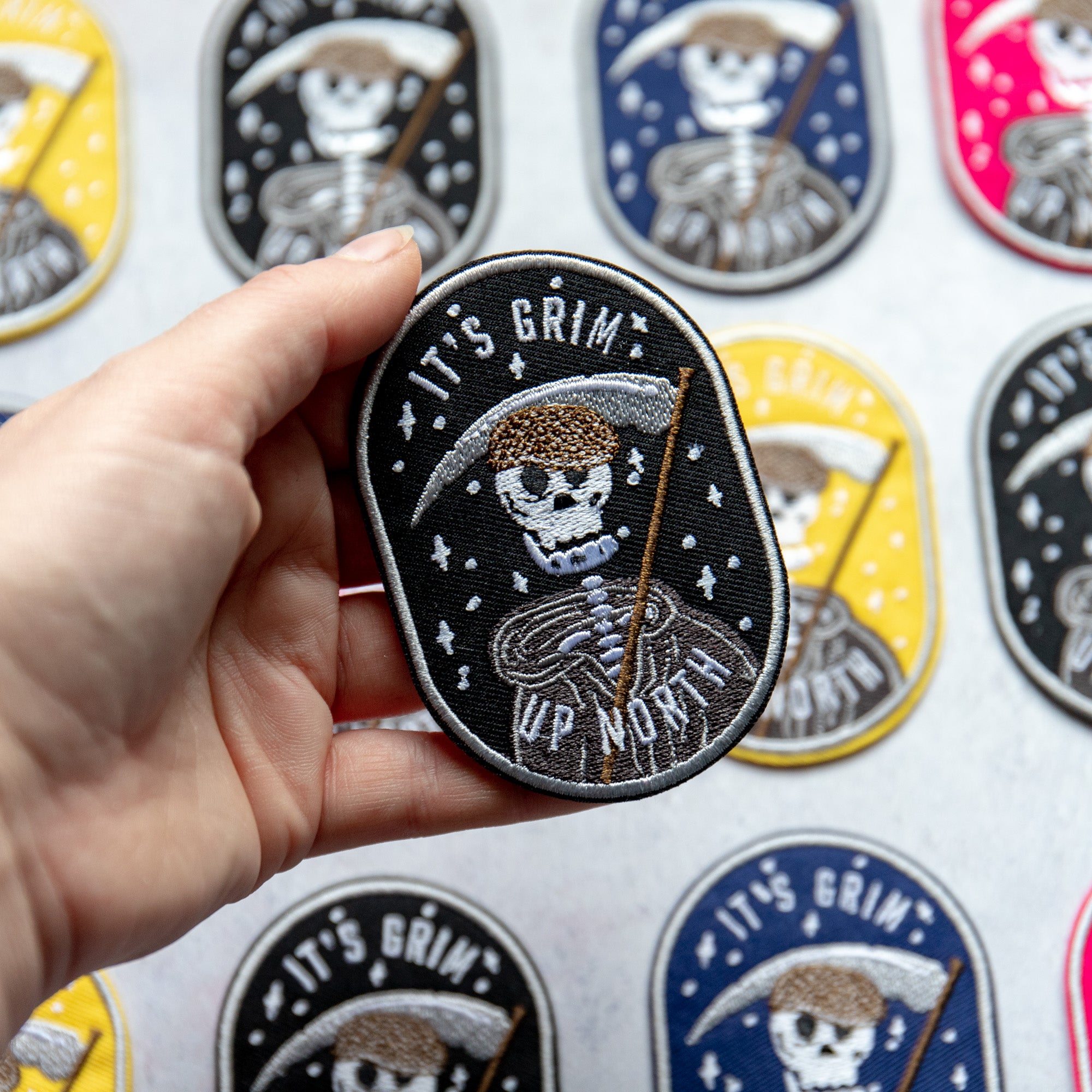 It's Grim Up North Patch
FREE SHIPPING ON UK ORDERS OVER £15
They say it's grim up north, but we all know it's insanely glorious (and cheap!) so the only explanation must be a sighting of good ol' Death wearing a flat cap and someone just, well, assumed he had a penchant for t'North, right?
You can't really blame him, I guess. Spending all day shepherding souls to the afterlife, why wouldn't our favourite psychopomp want to spend his down time in the land of cheap beer, rolling hills, and the best regional accents in the world?
This "It's Grim Up North" iron on patch measures 6cm X 8.5cm and comes displayed on a backing card. You can choose from Yellow, Navy, Black or Pink.
It's grim!...is it? Perfect patch
me coat and it had plenty of life left in it, 'cept this mark on it. I saw this grim patch which sums up me fellow yorkshire folk and ironed it on. In no time, tha has new coat and it's saved me a bob or two. Crackin'!
Nice patch
Nicely made patch. Little bigger than I expected but will go well with my others on my denim jacket. Unusual and eye-catching.
Death in a Flat cap
What more could you ask for?! Great quality and a great talking piece.
LOVE LOVE LOVE
These are just gorgeous beautiful colours and well made thank you
awesome
I love having this on my bag, especially around my southern friends lol! Really nice patch :)
Such fun!
Now living in the south I thought this was great fun! Will prob wear it on my denim jacket.. love the bright pink colour and it's nice & detailed and very good quality ☺️
Nothing grim about this patch
It took a bit of deciding which colour to get, I worried the Navy might be too dark, but it is not at all, really lovely patch to add to my collection.
Fab!
Just received my patch, I love it! The colours are really vibrant and it's great quality.