FREE UK DELIVERY ON ORDERS OVER £20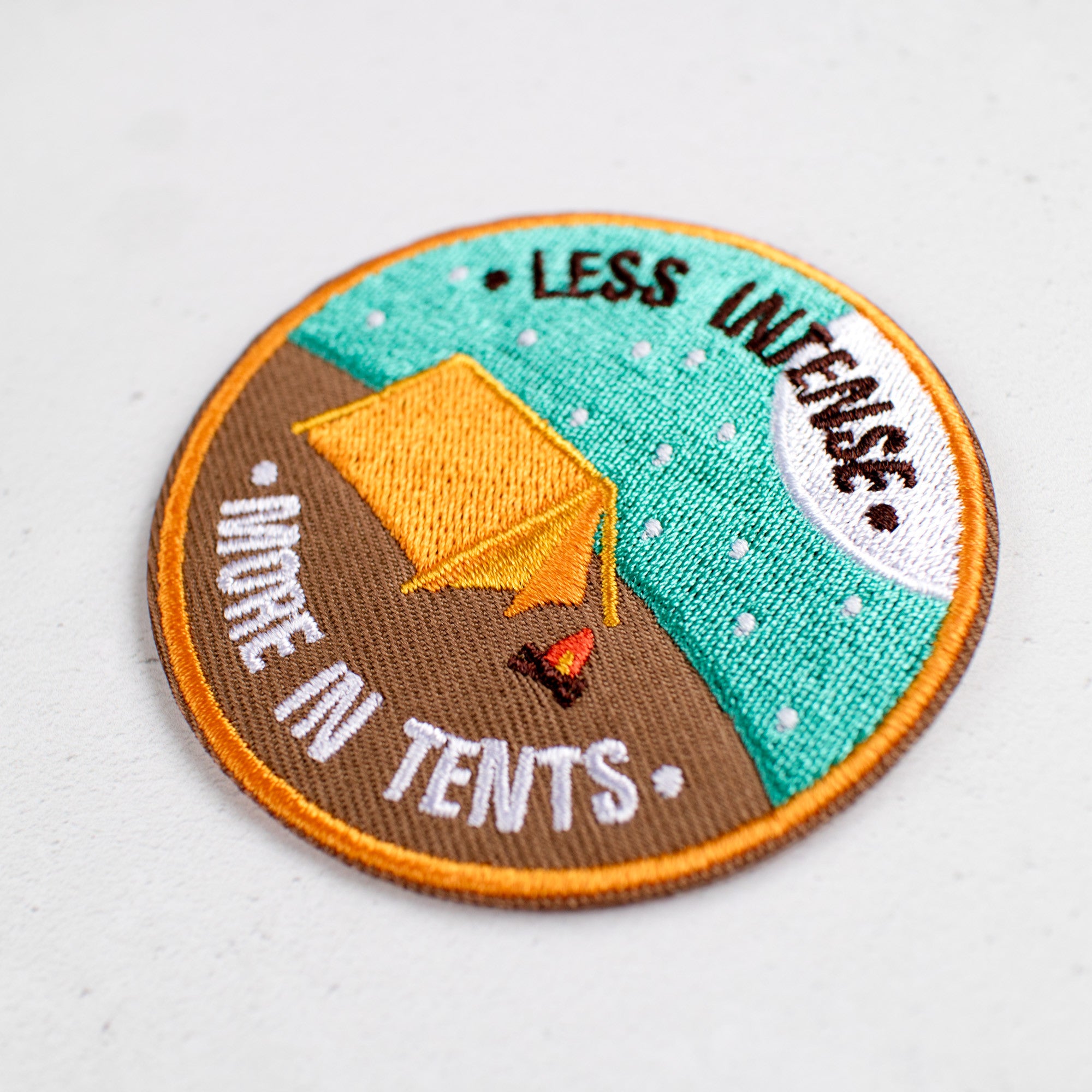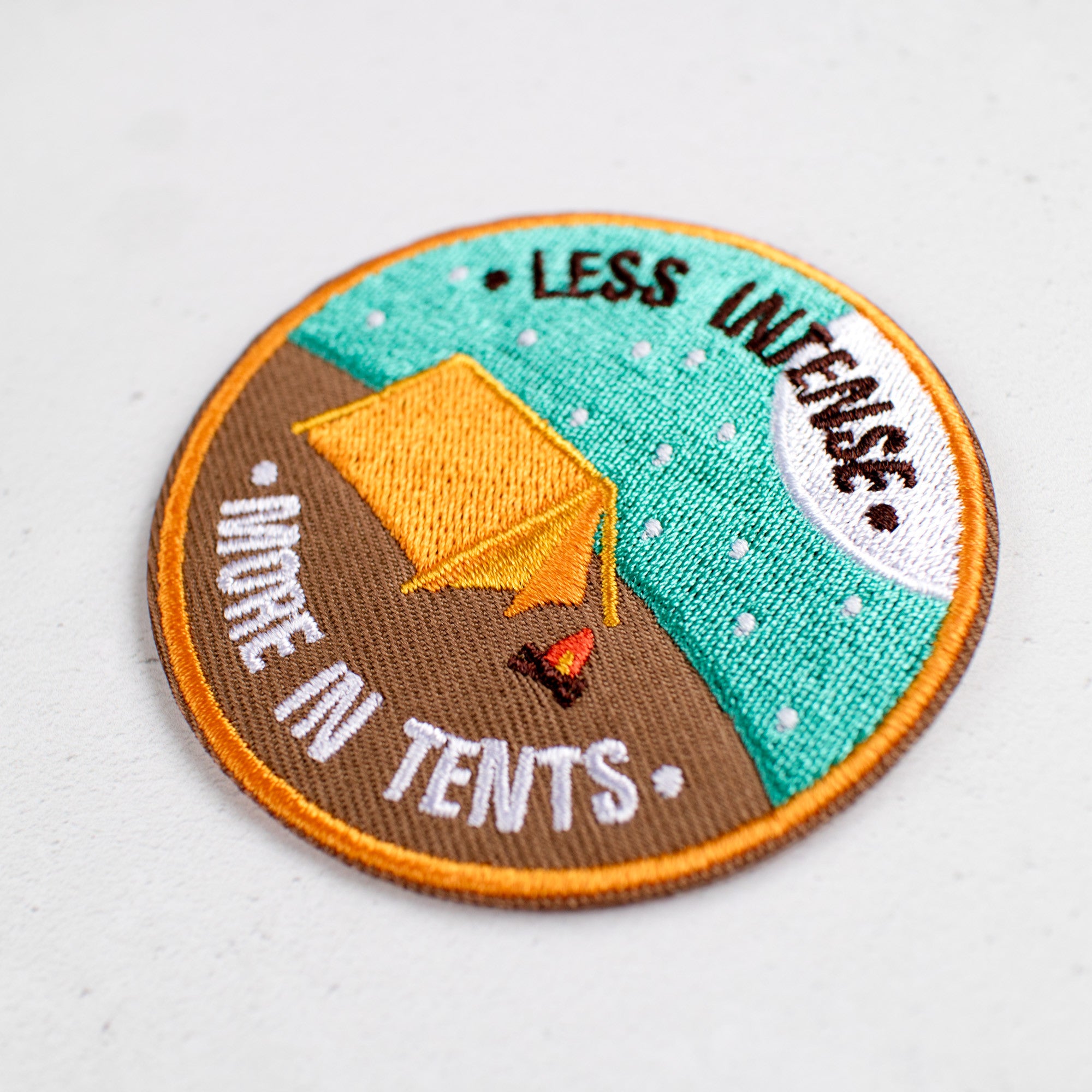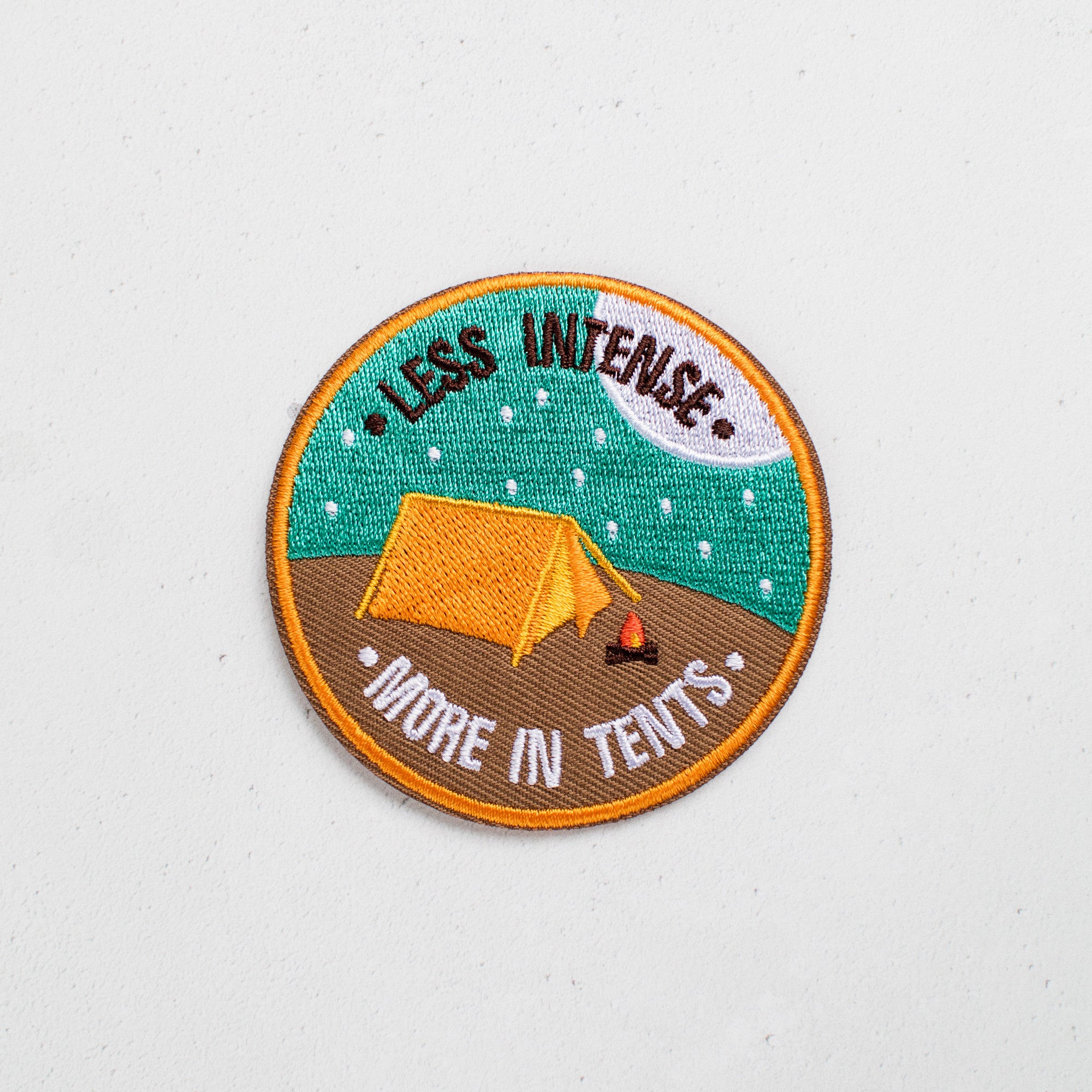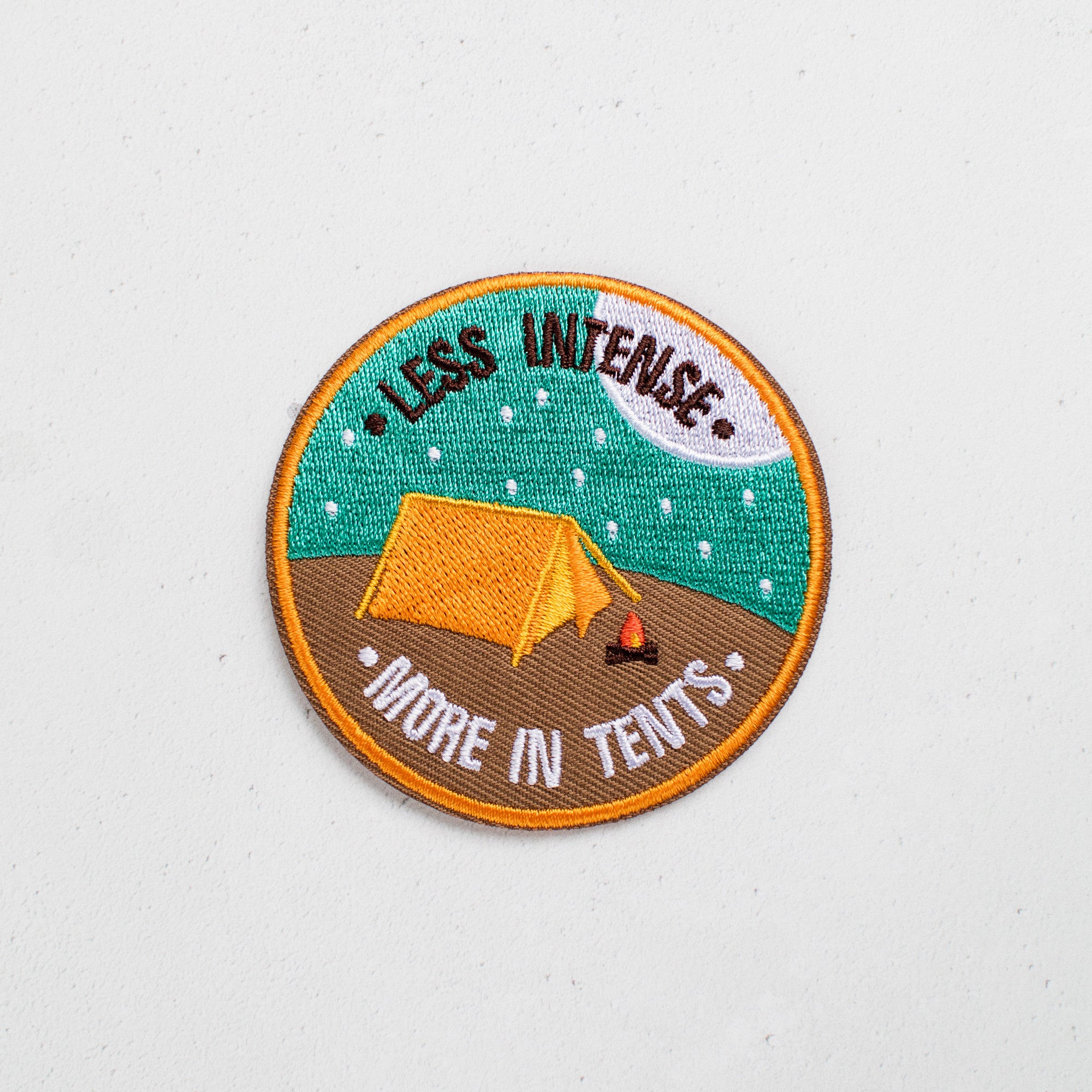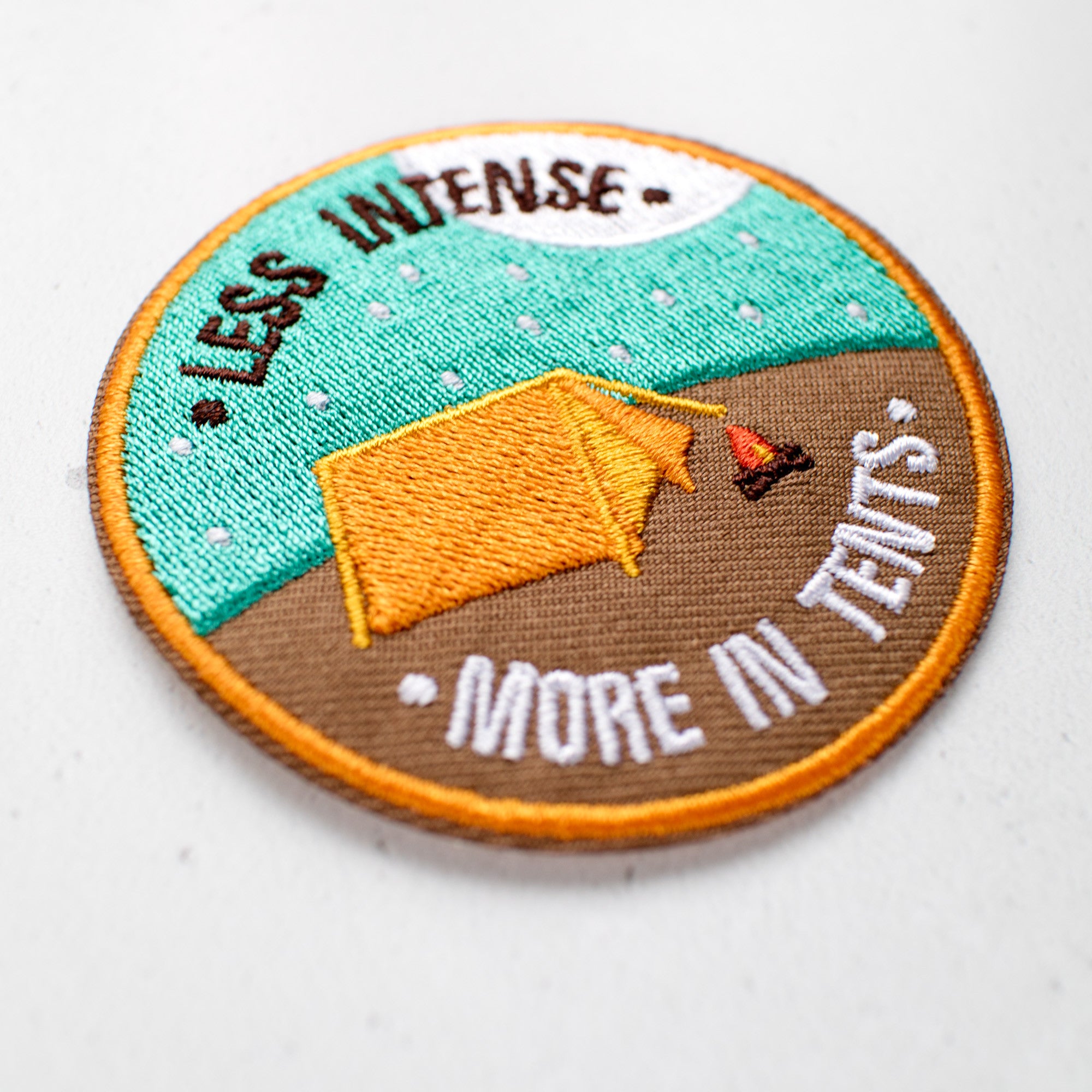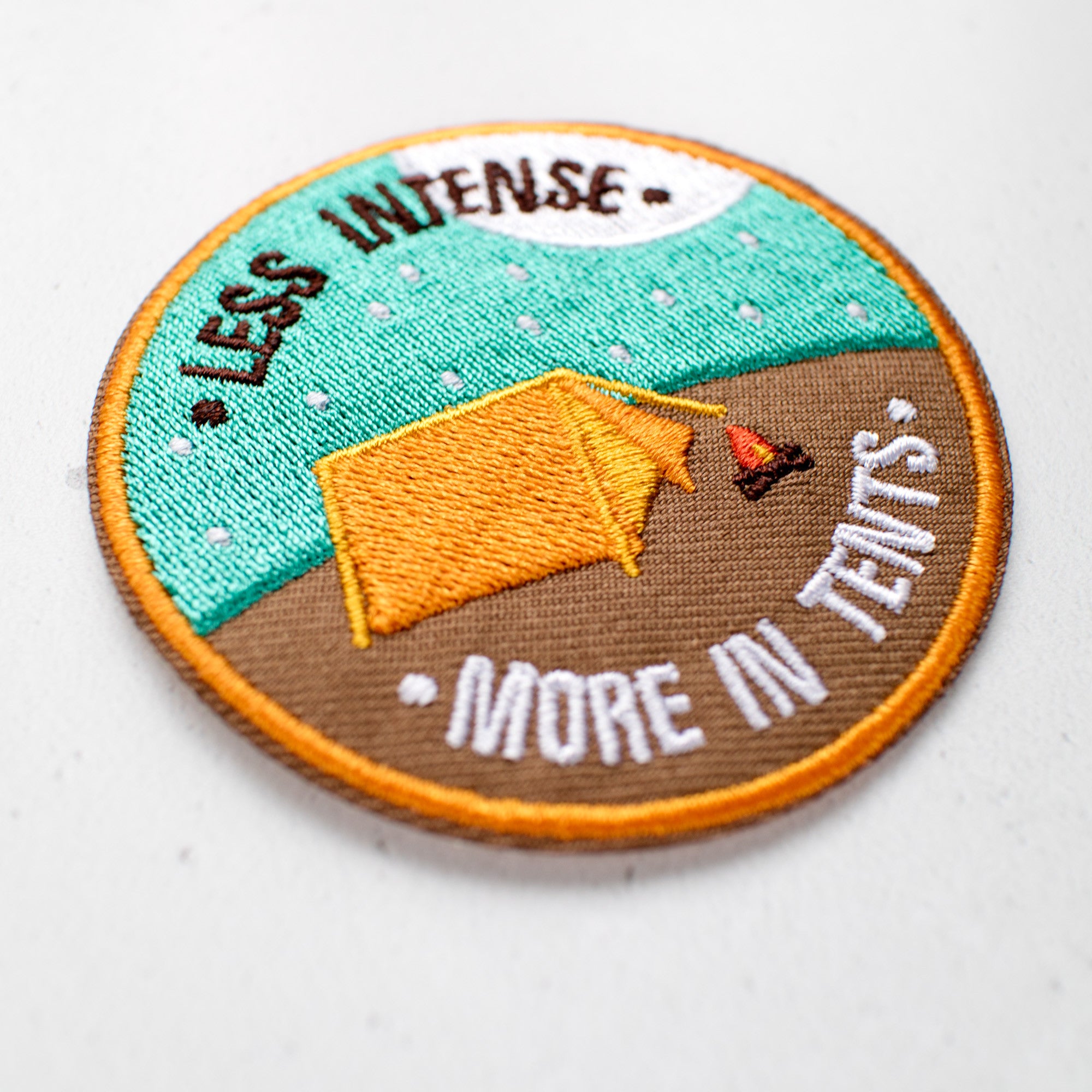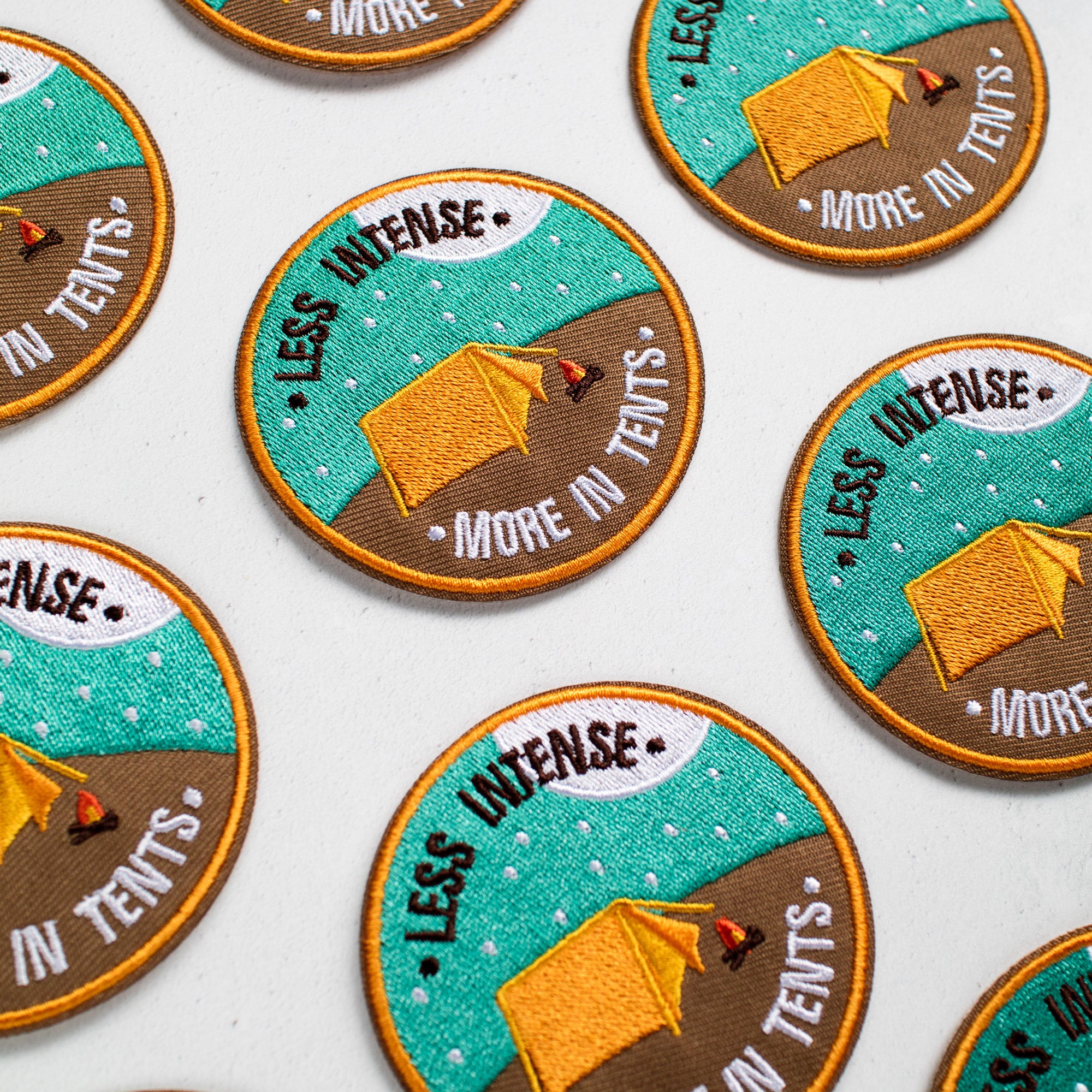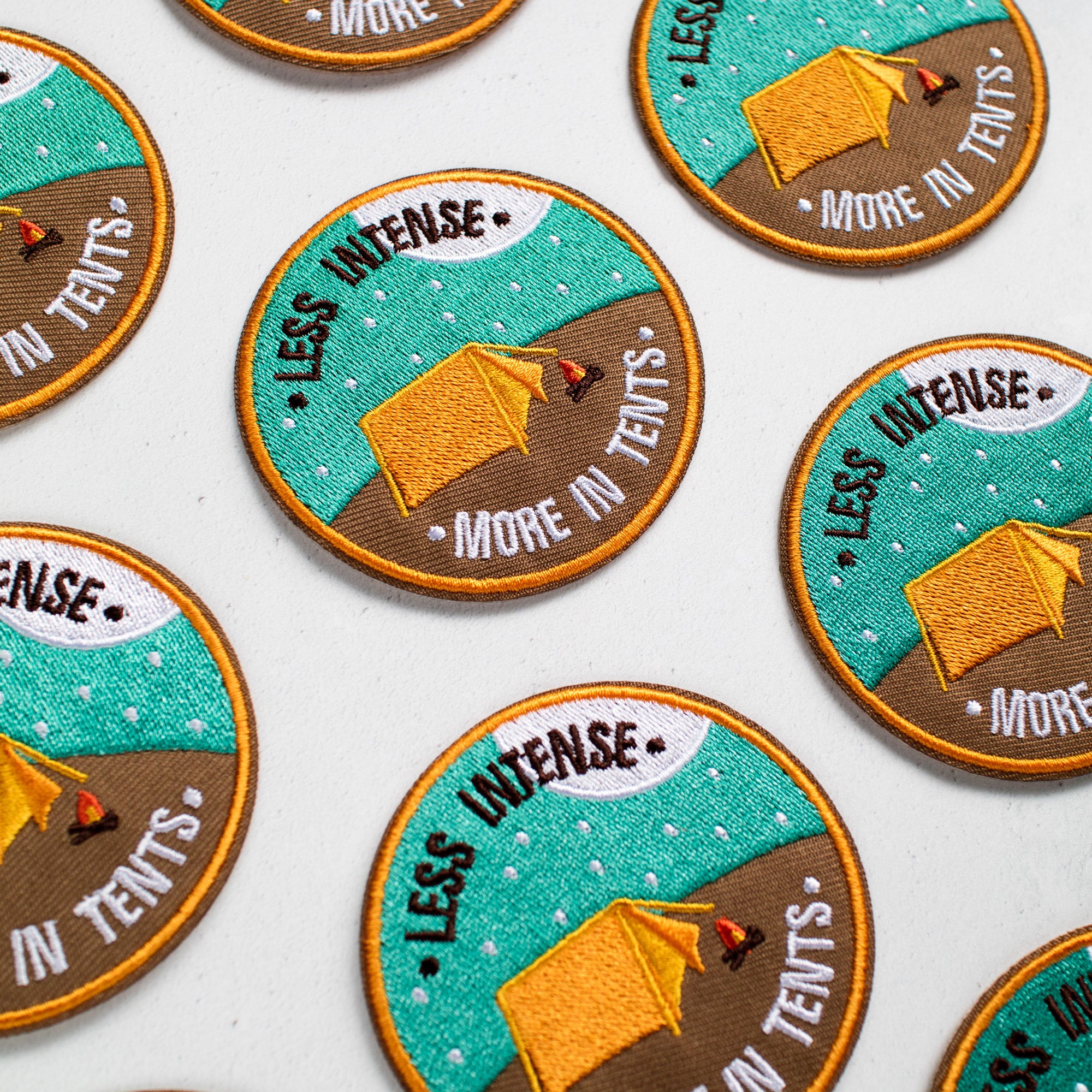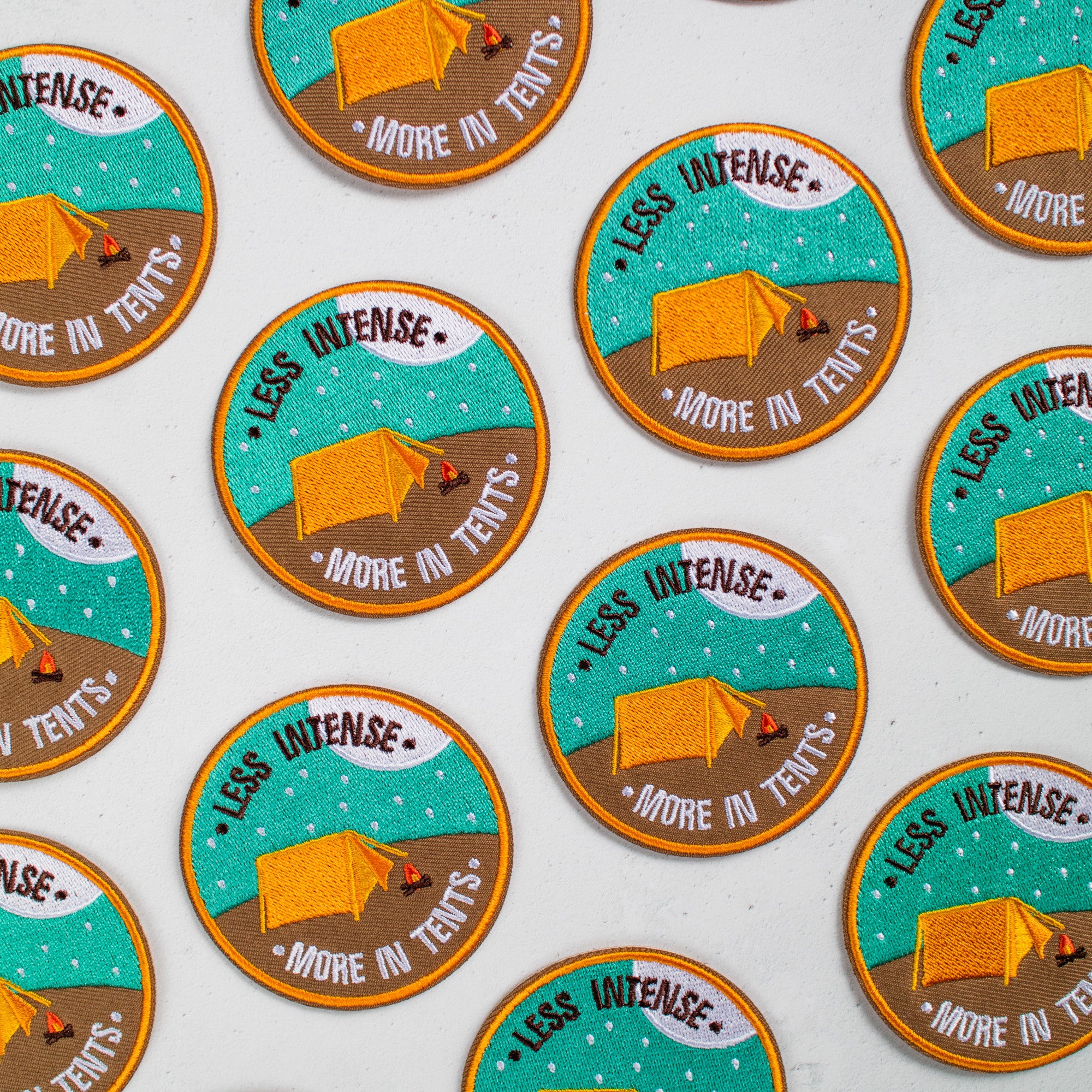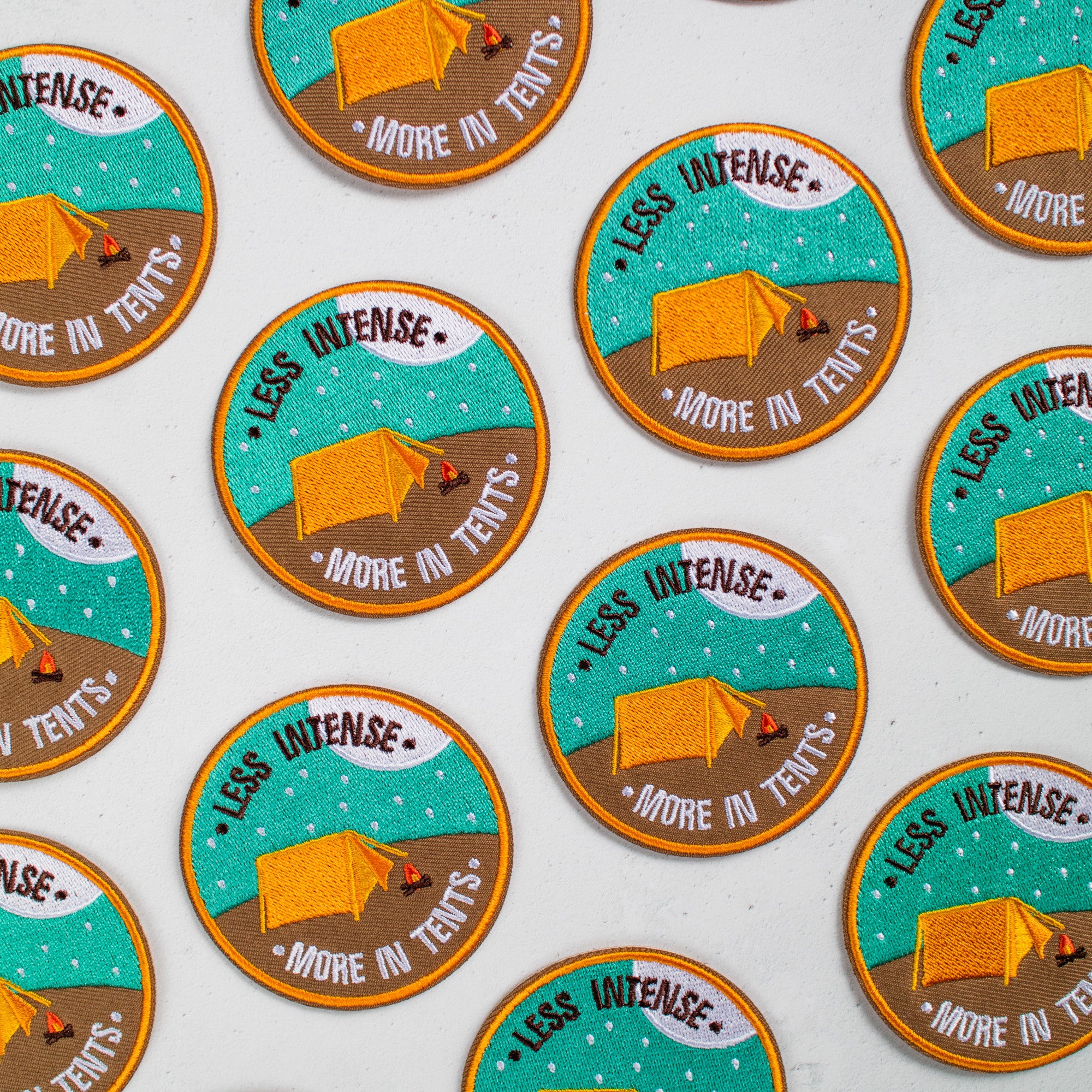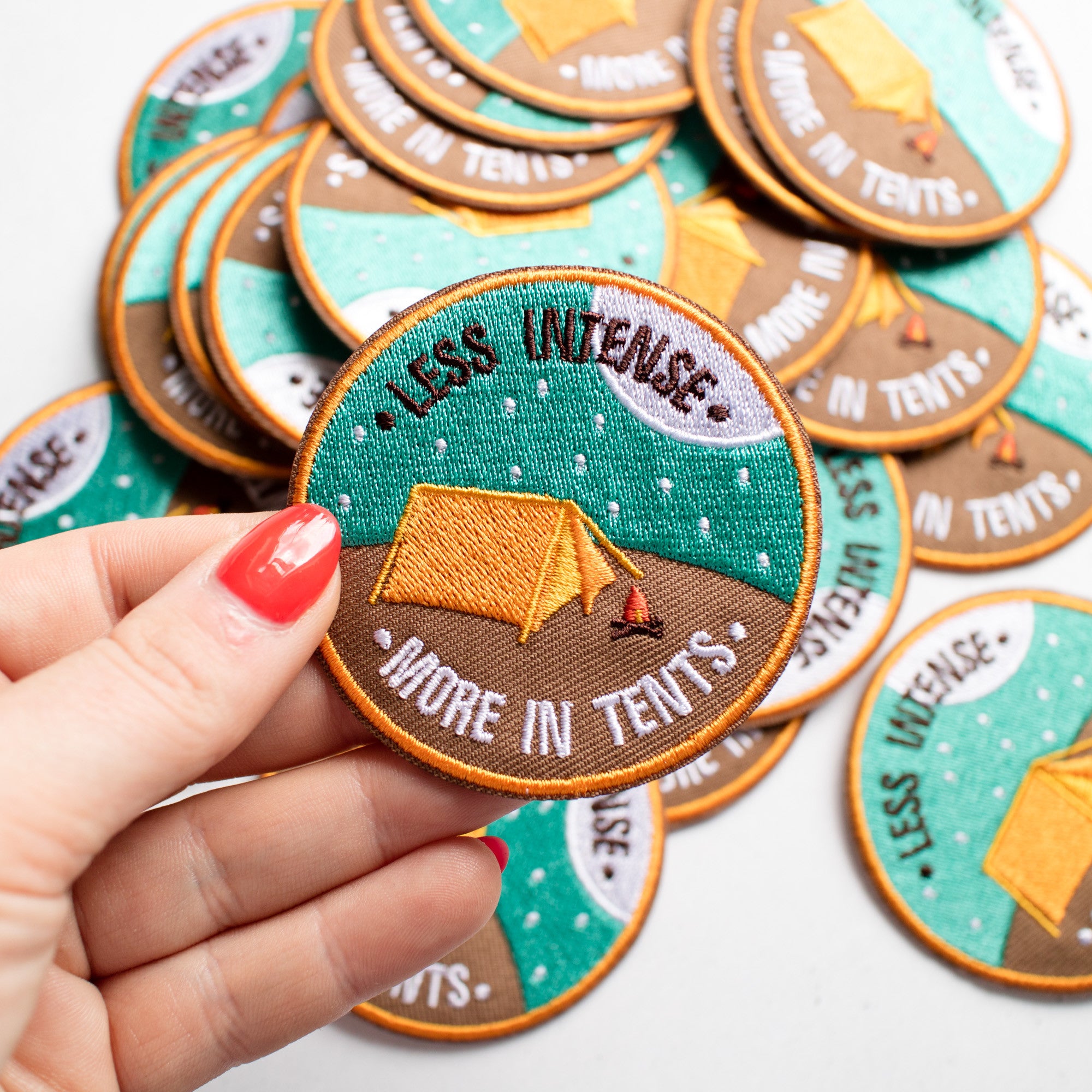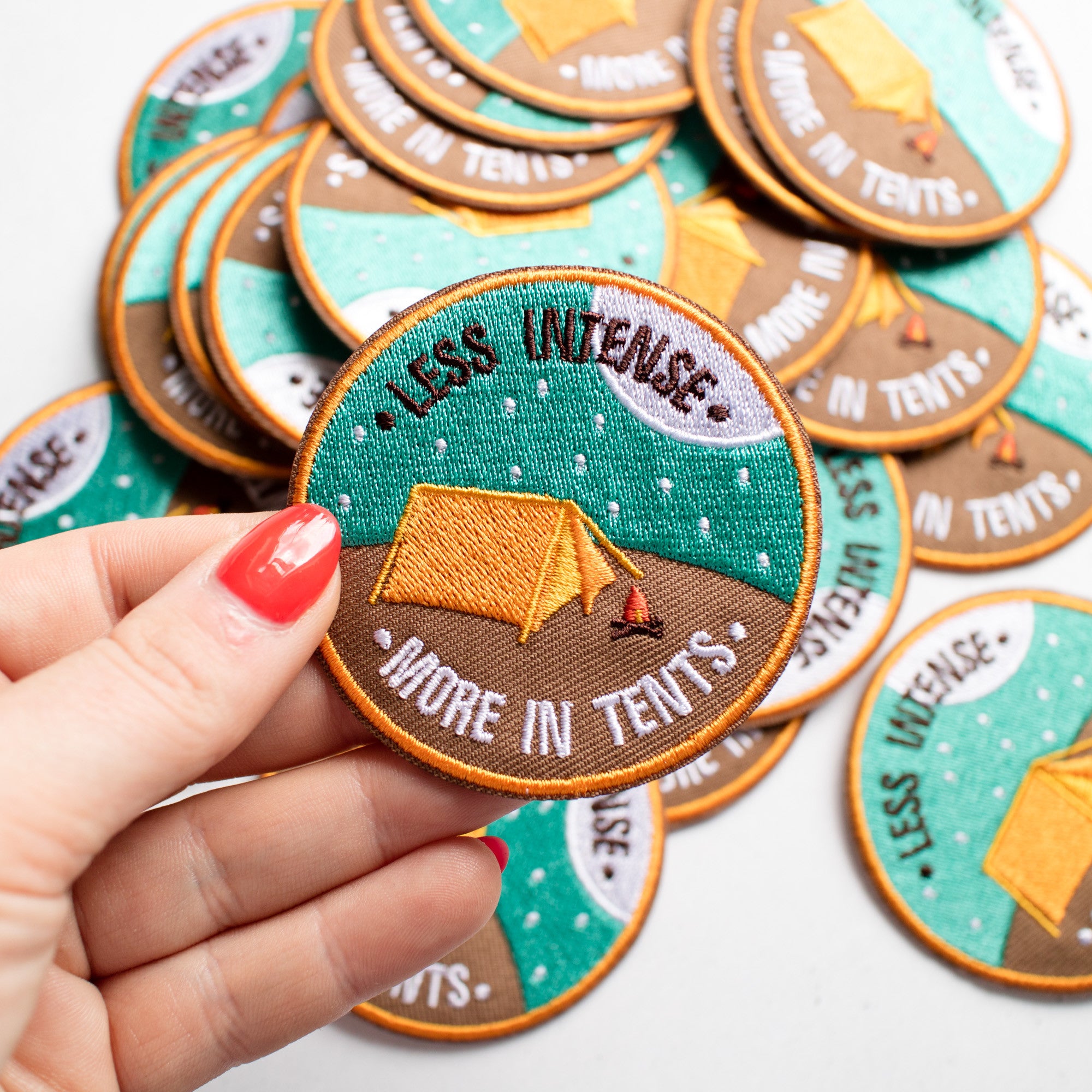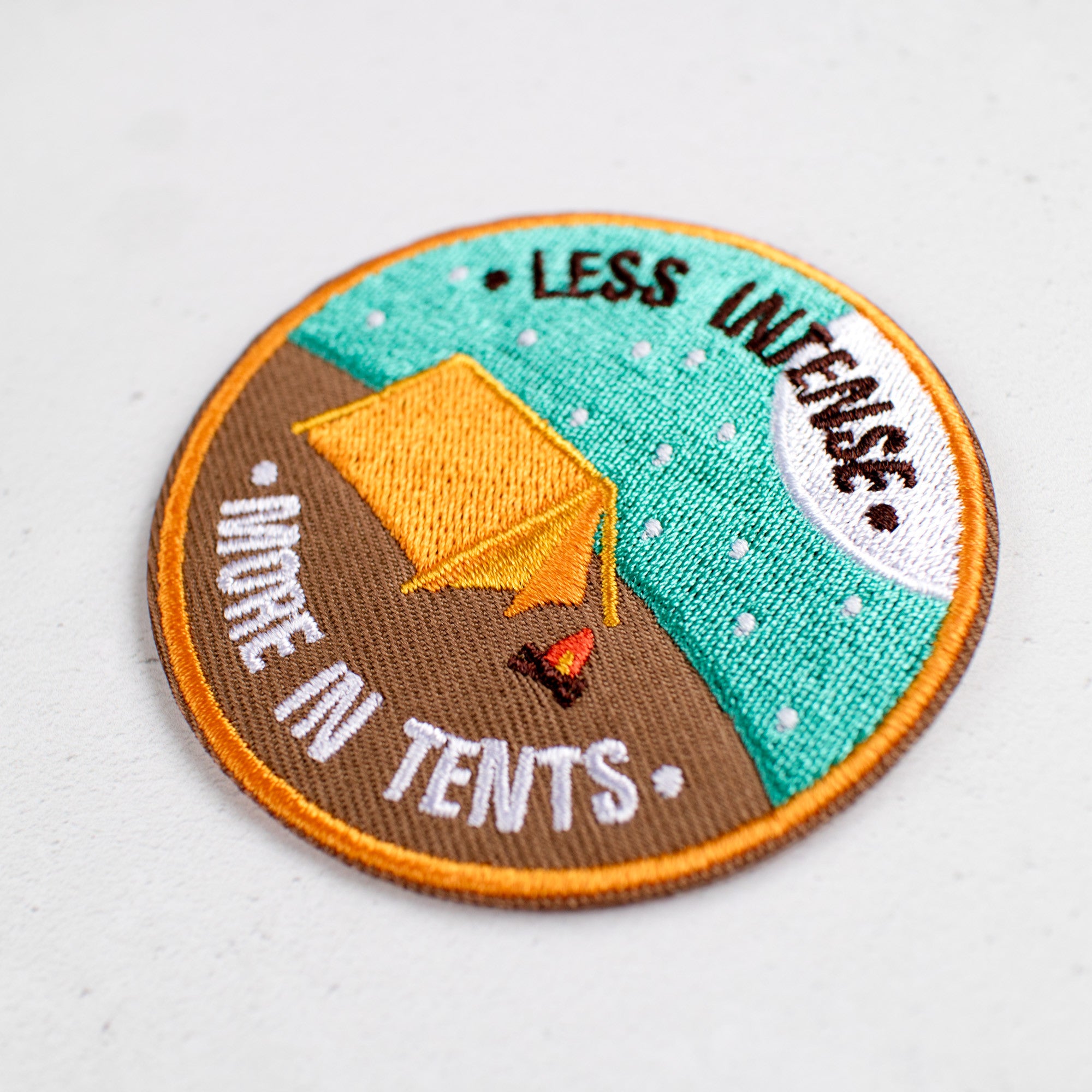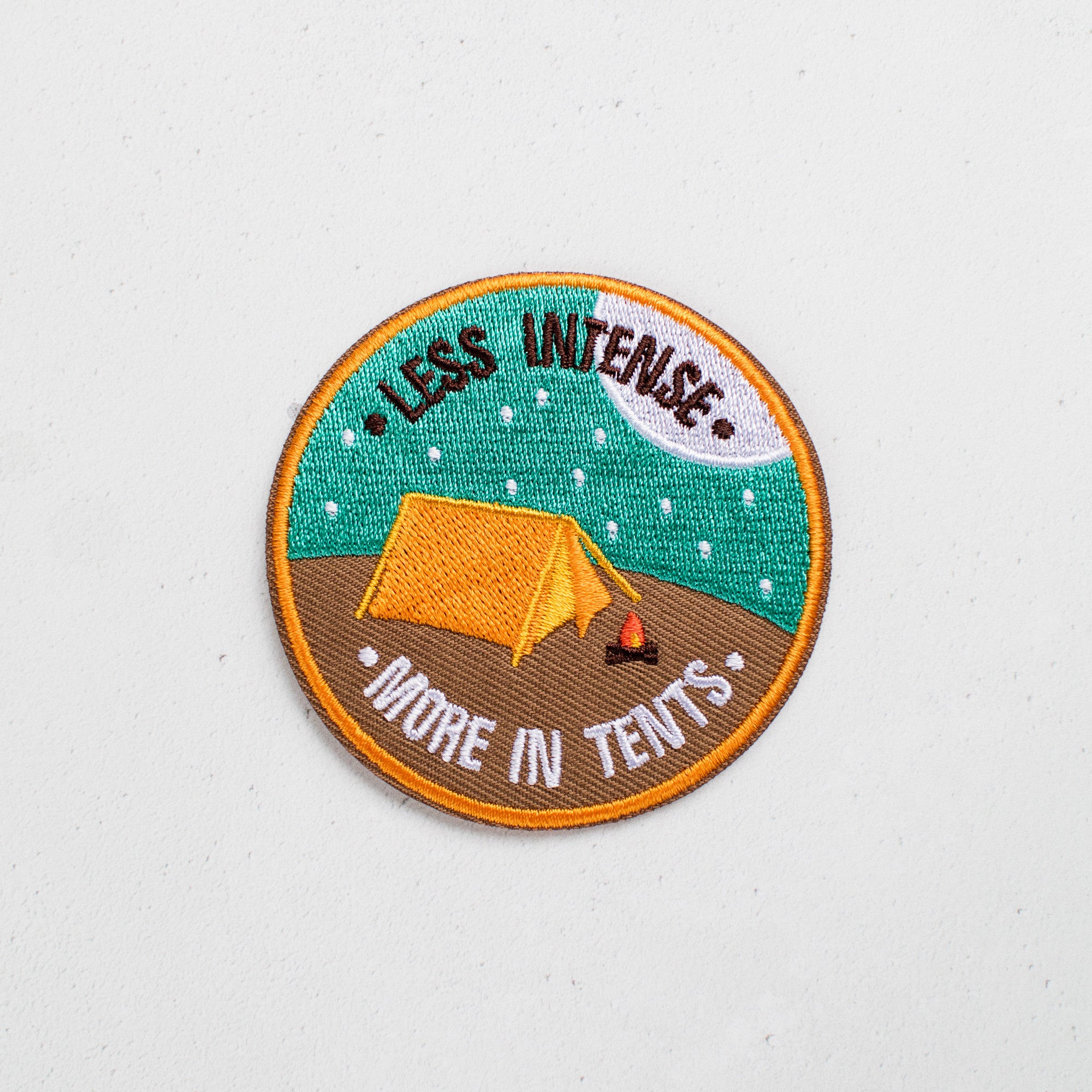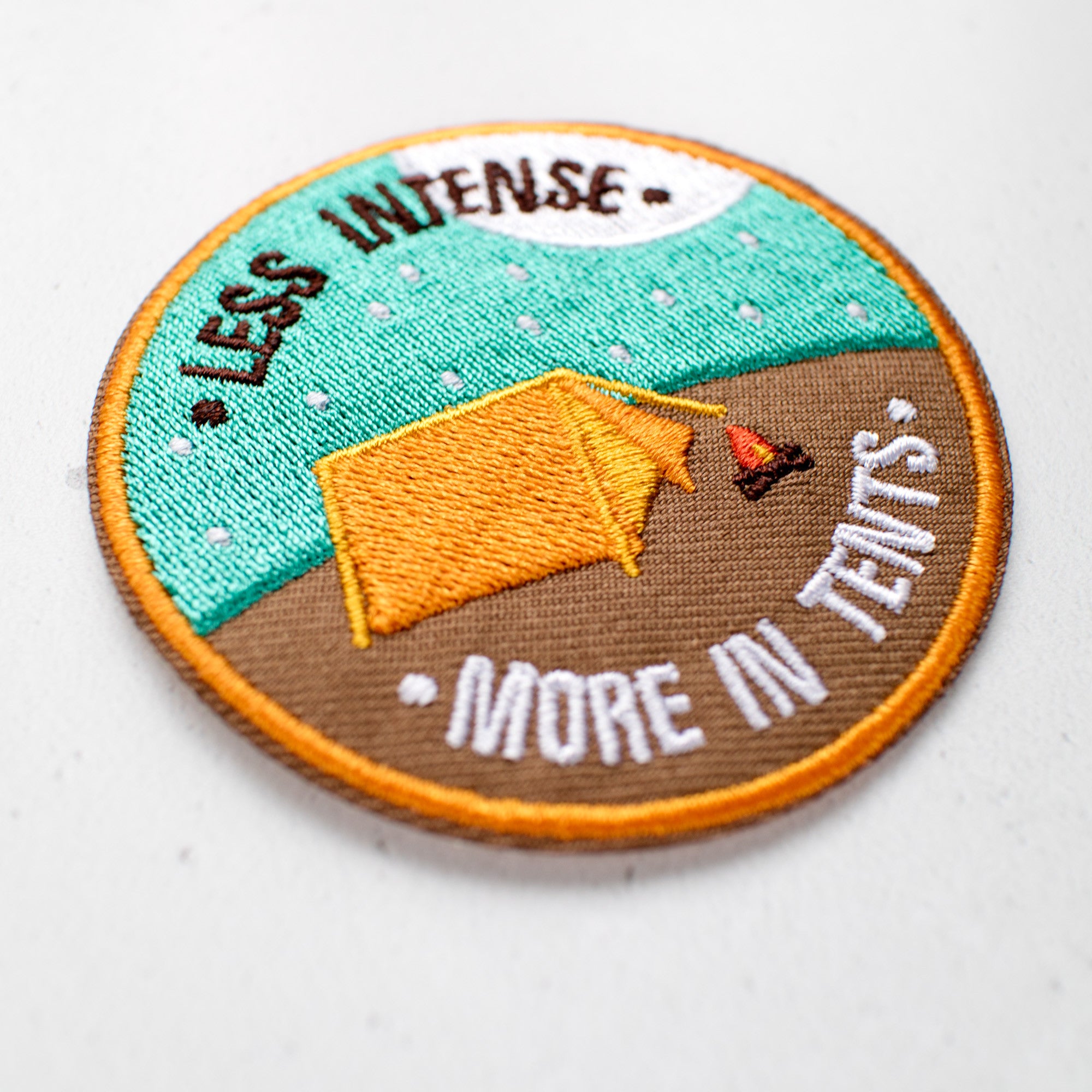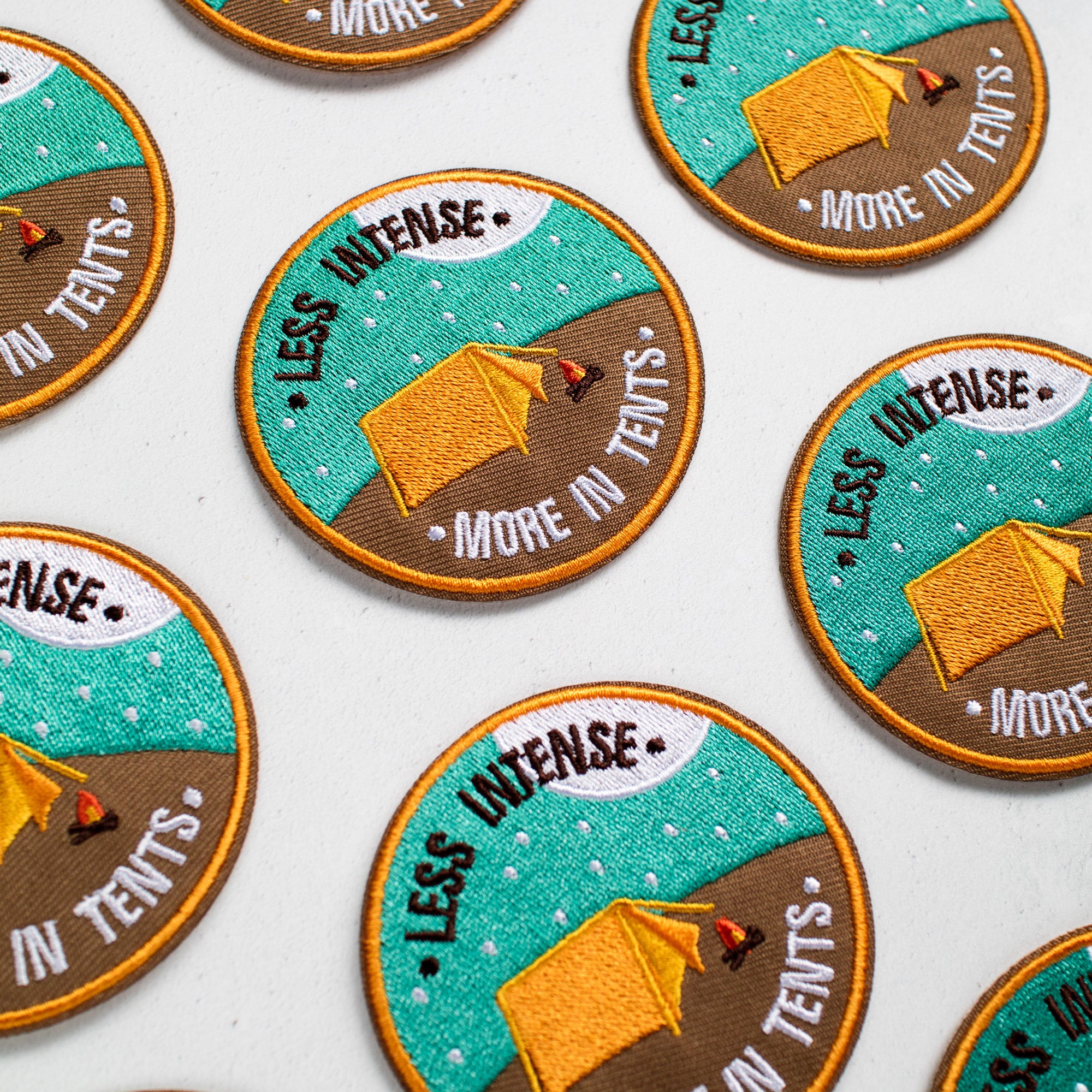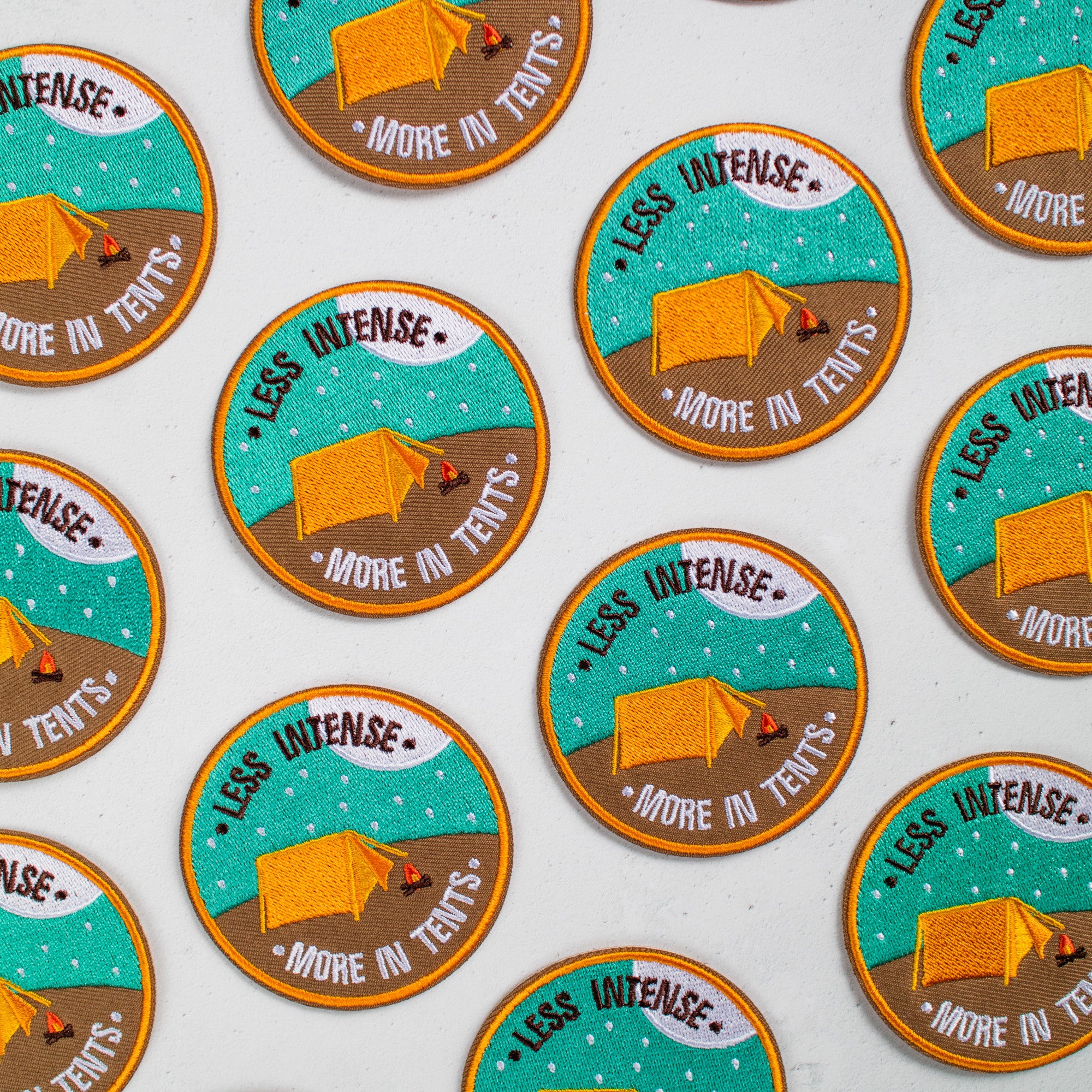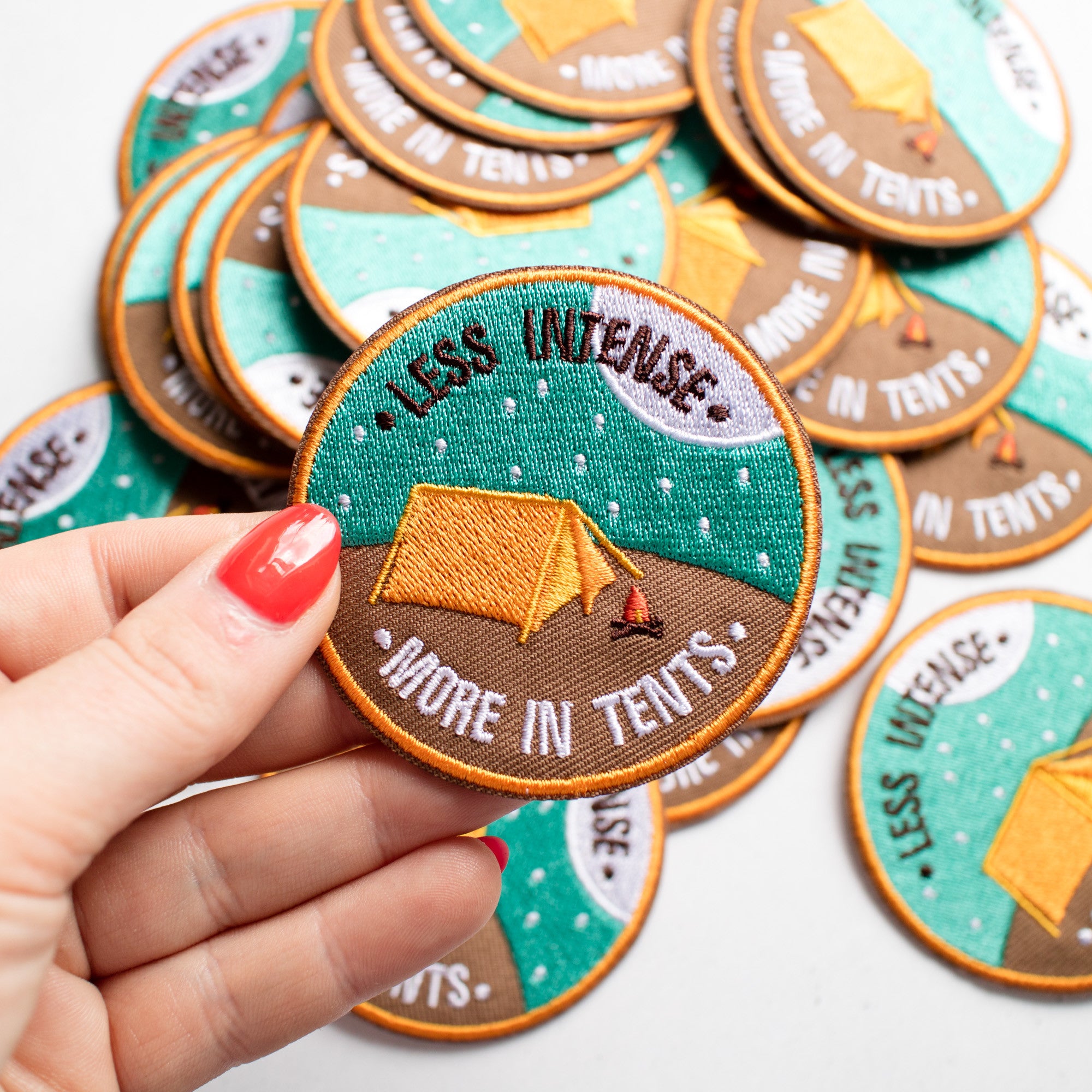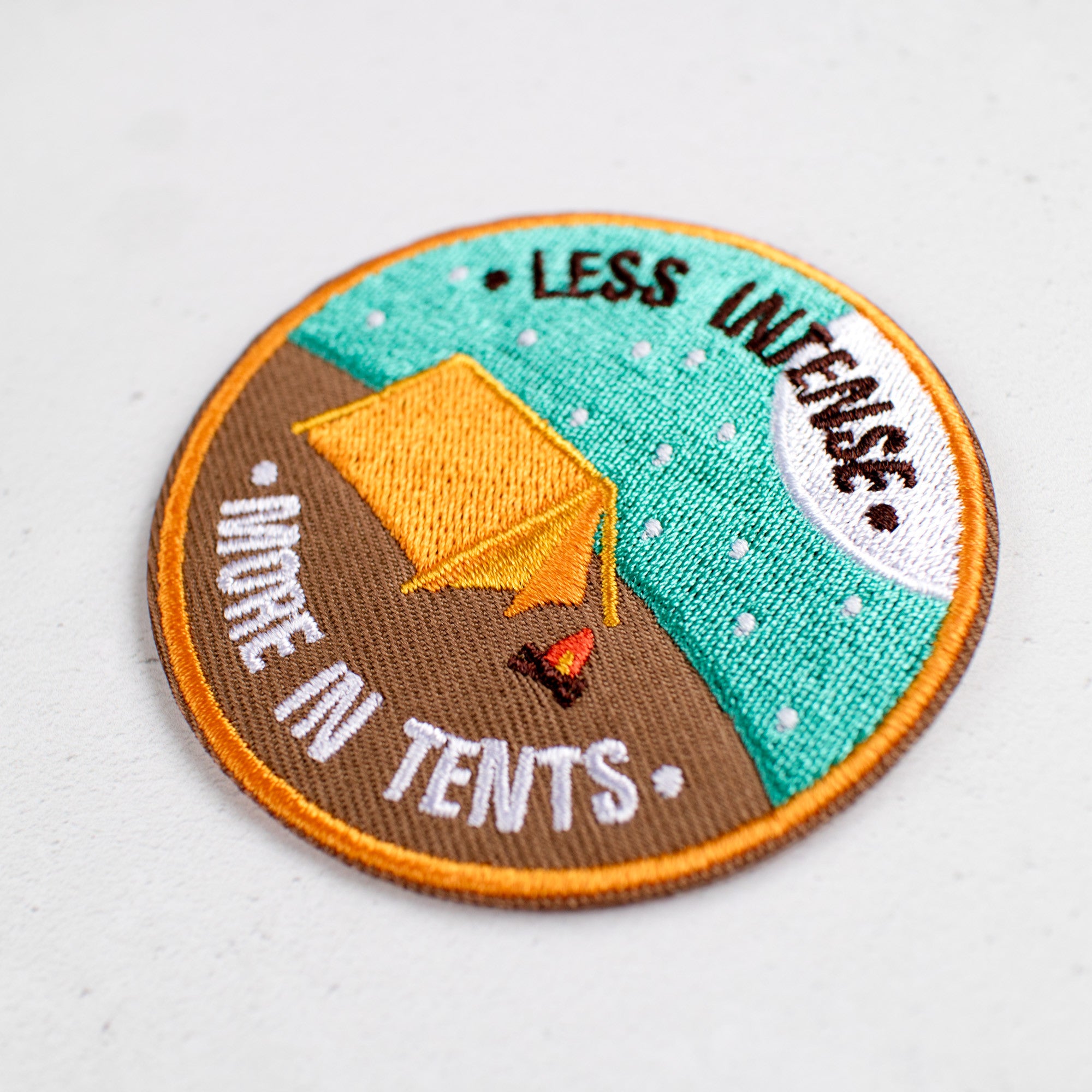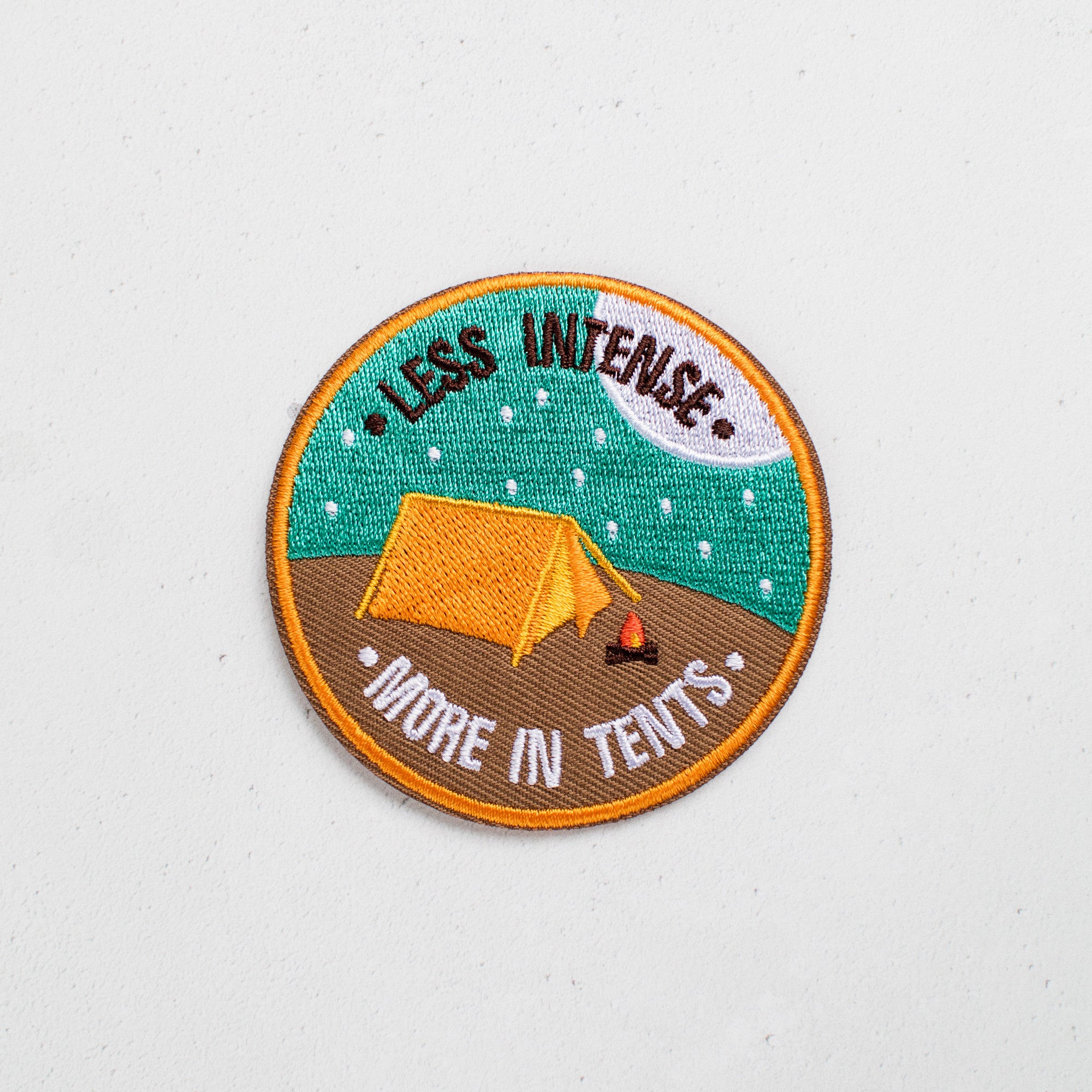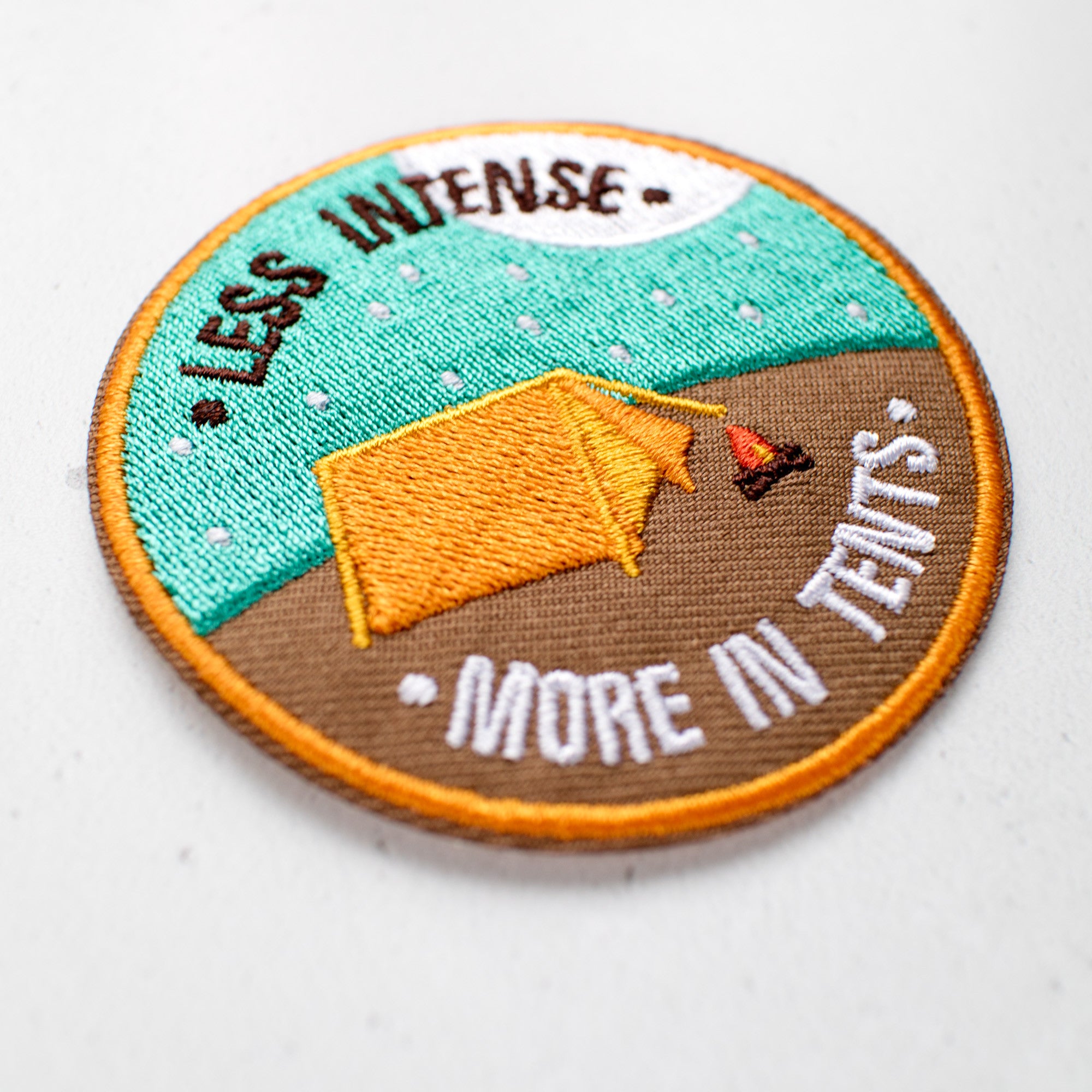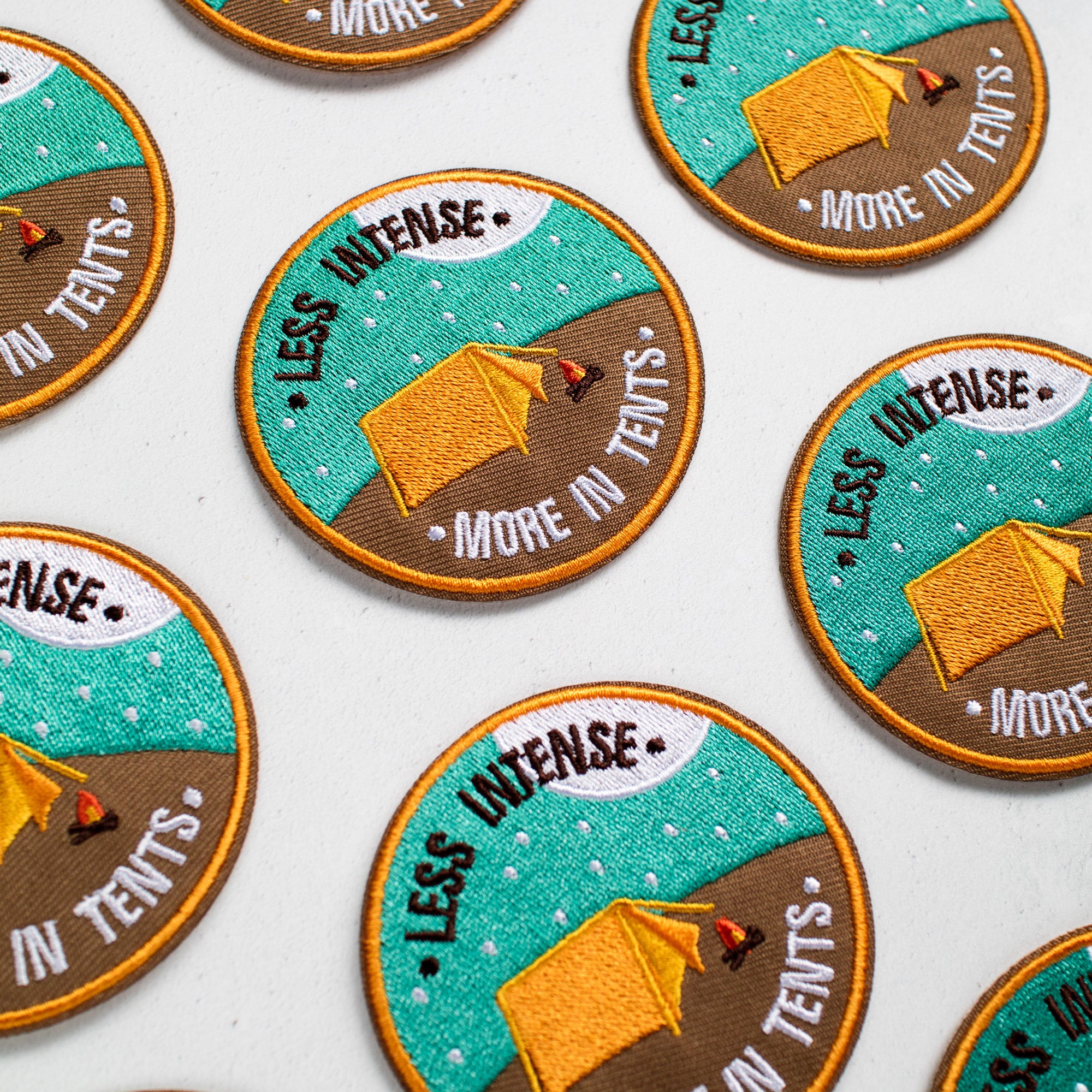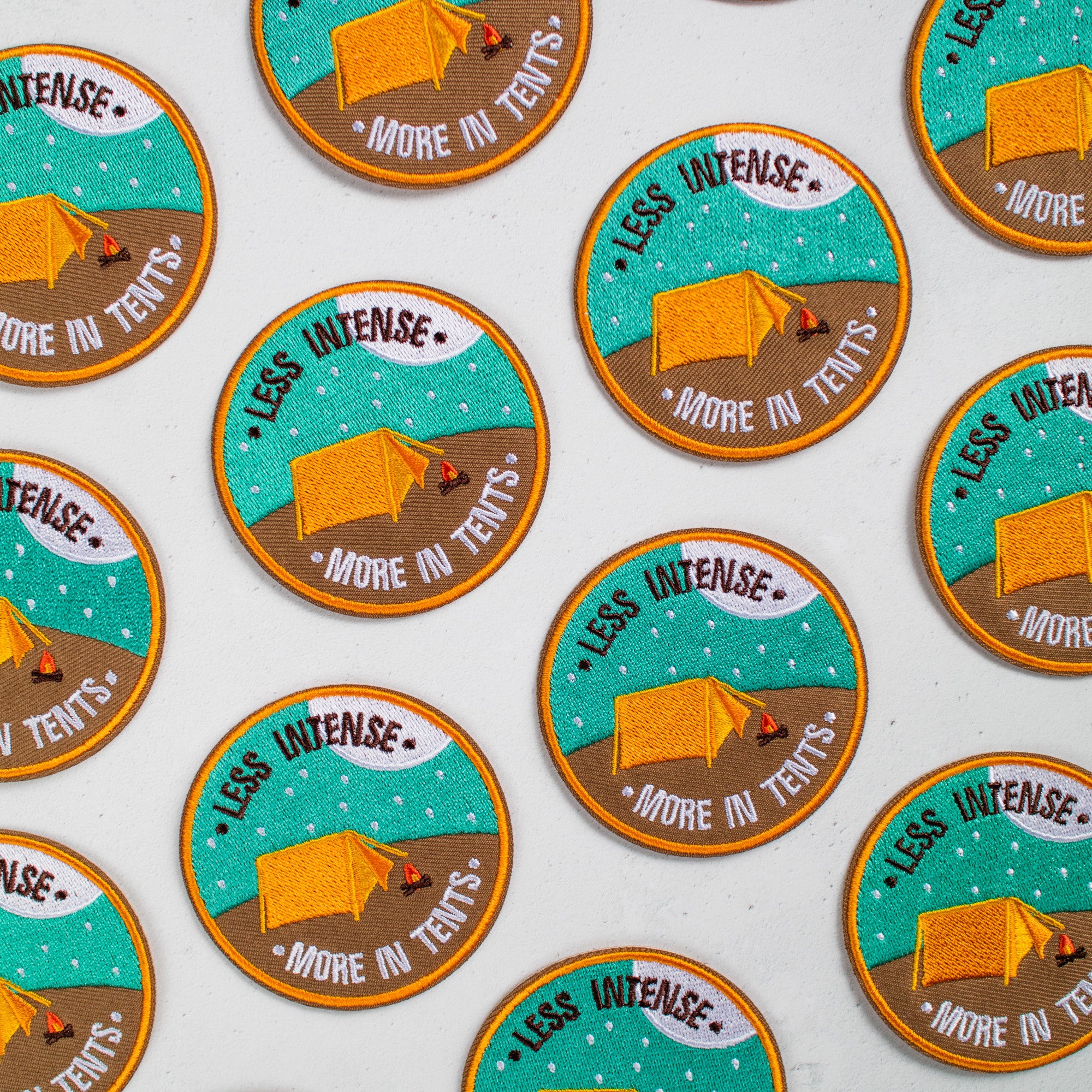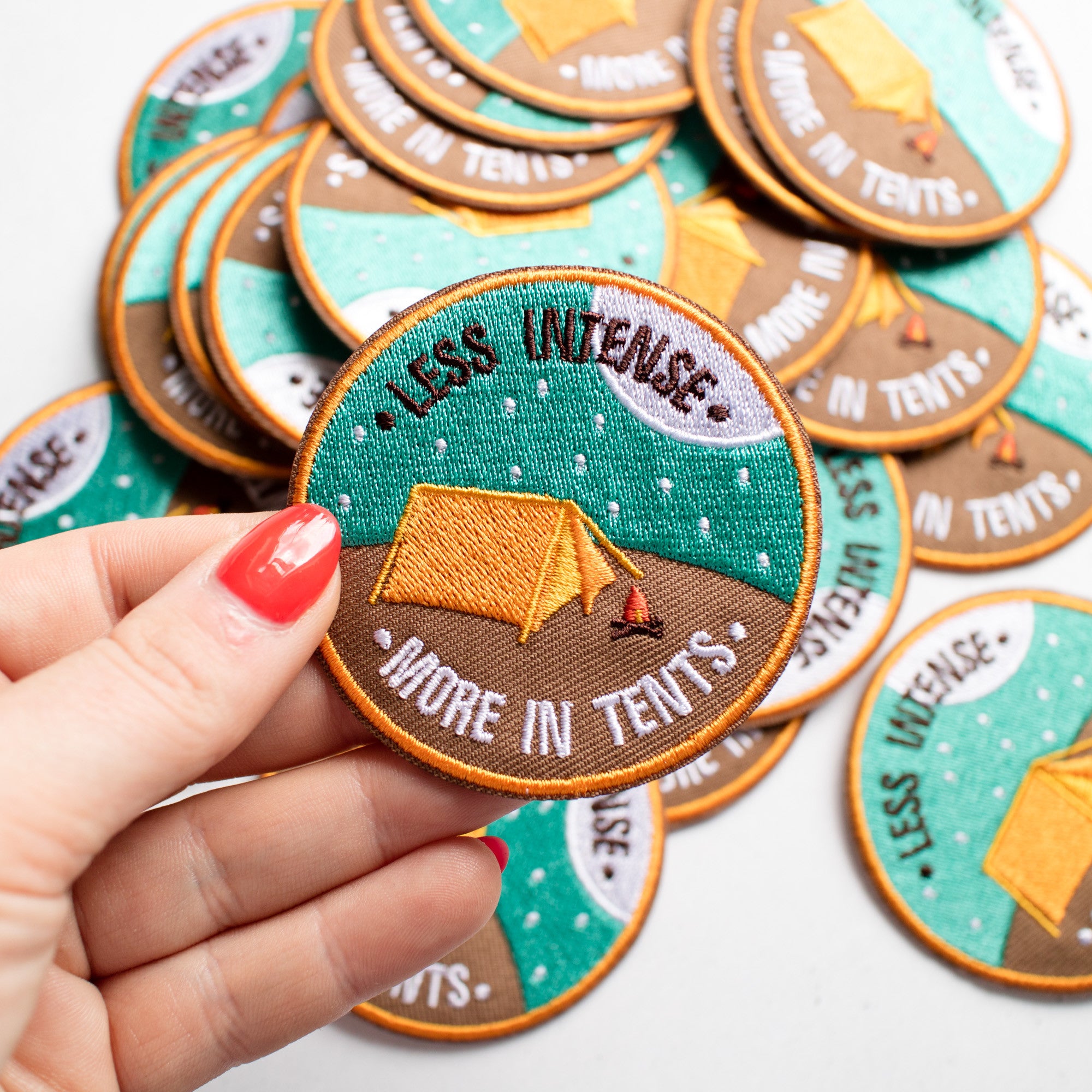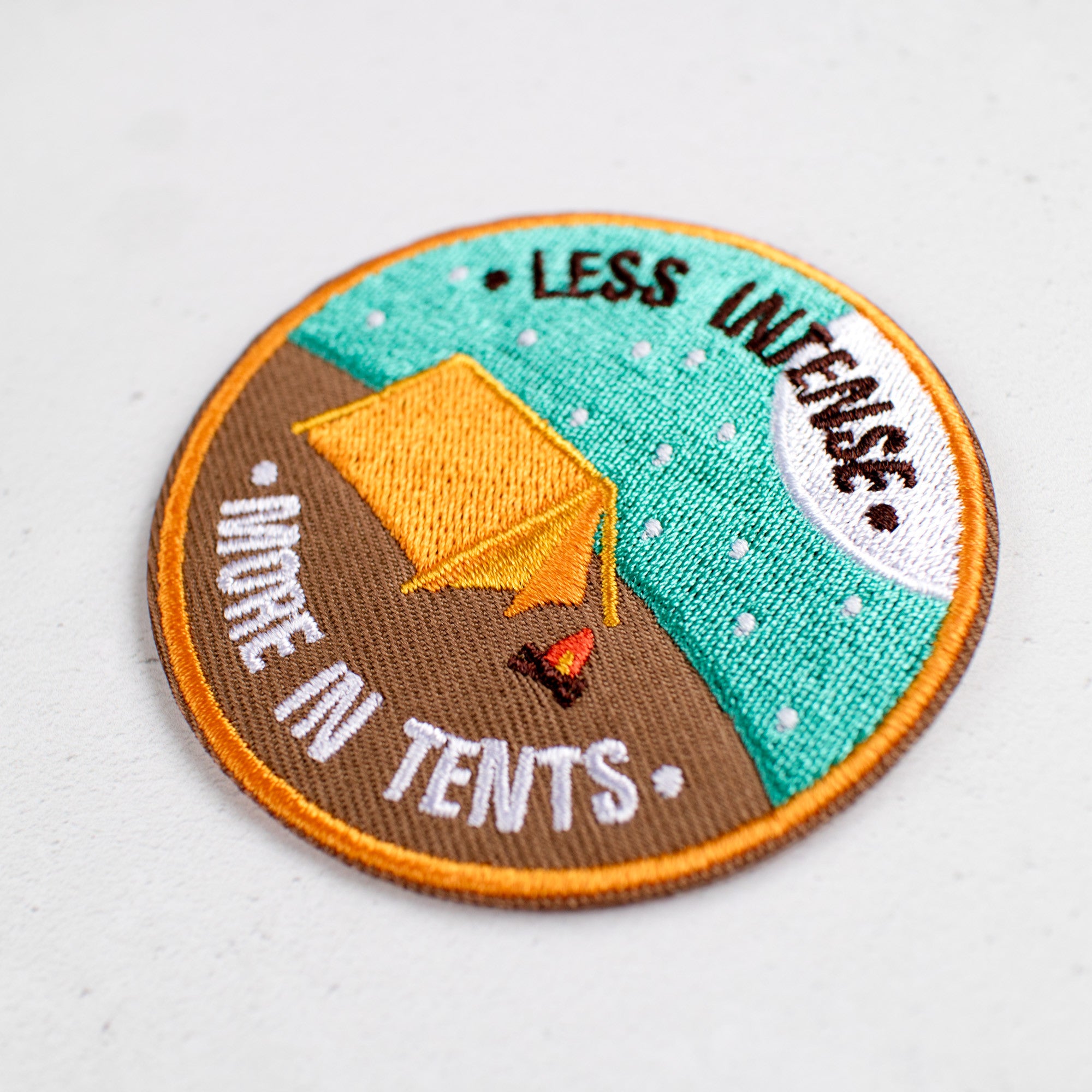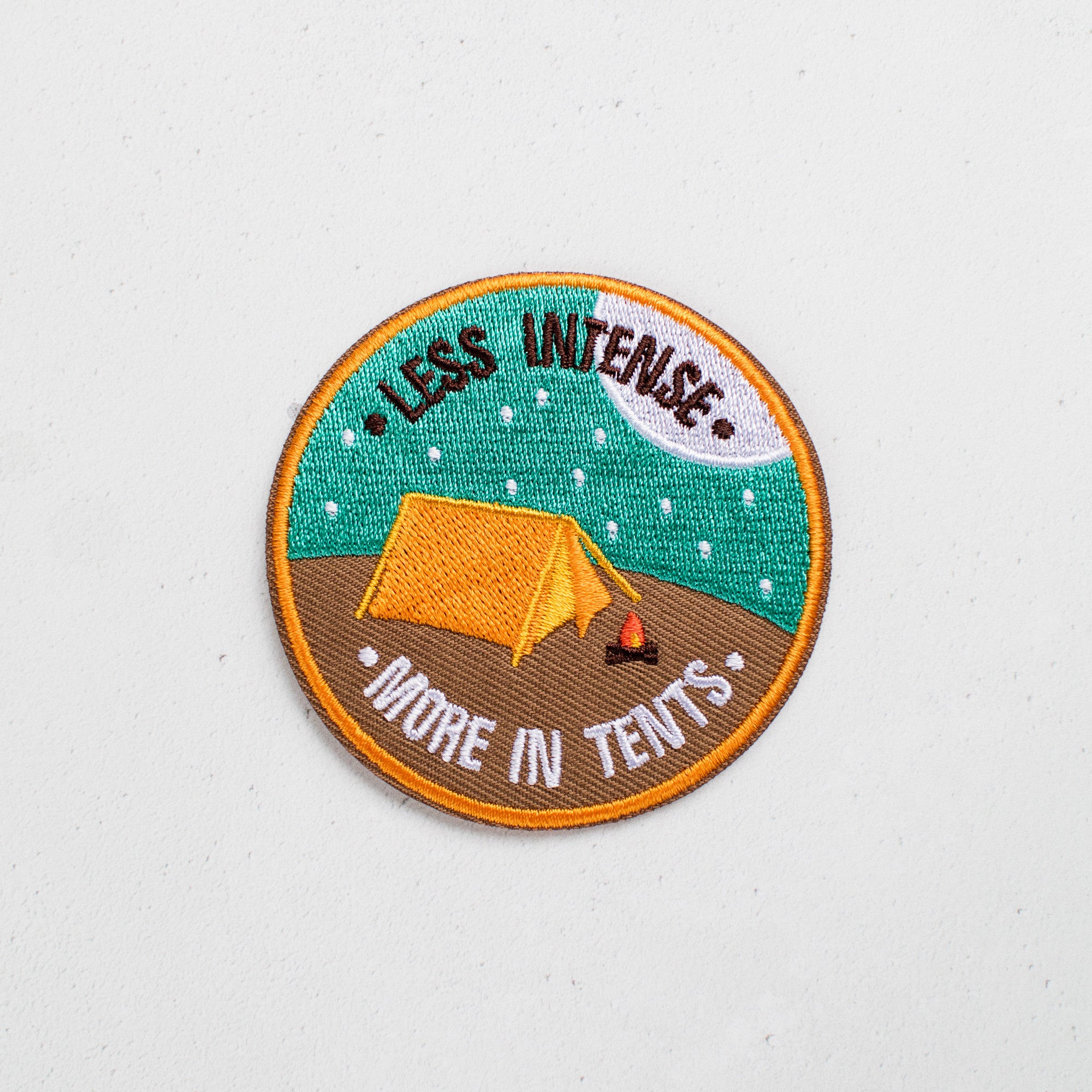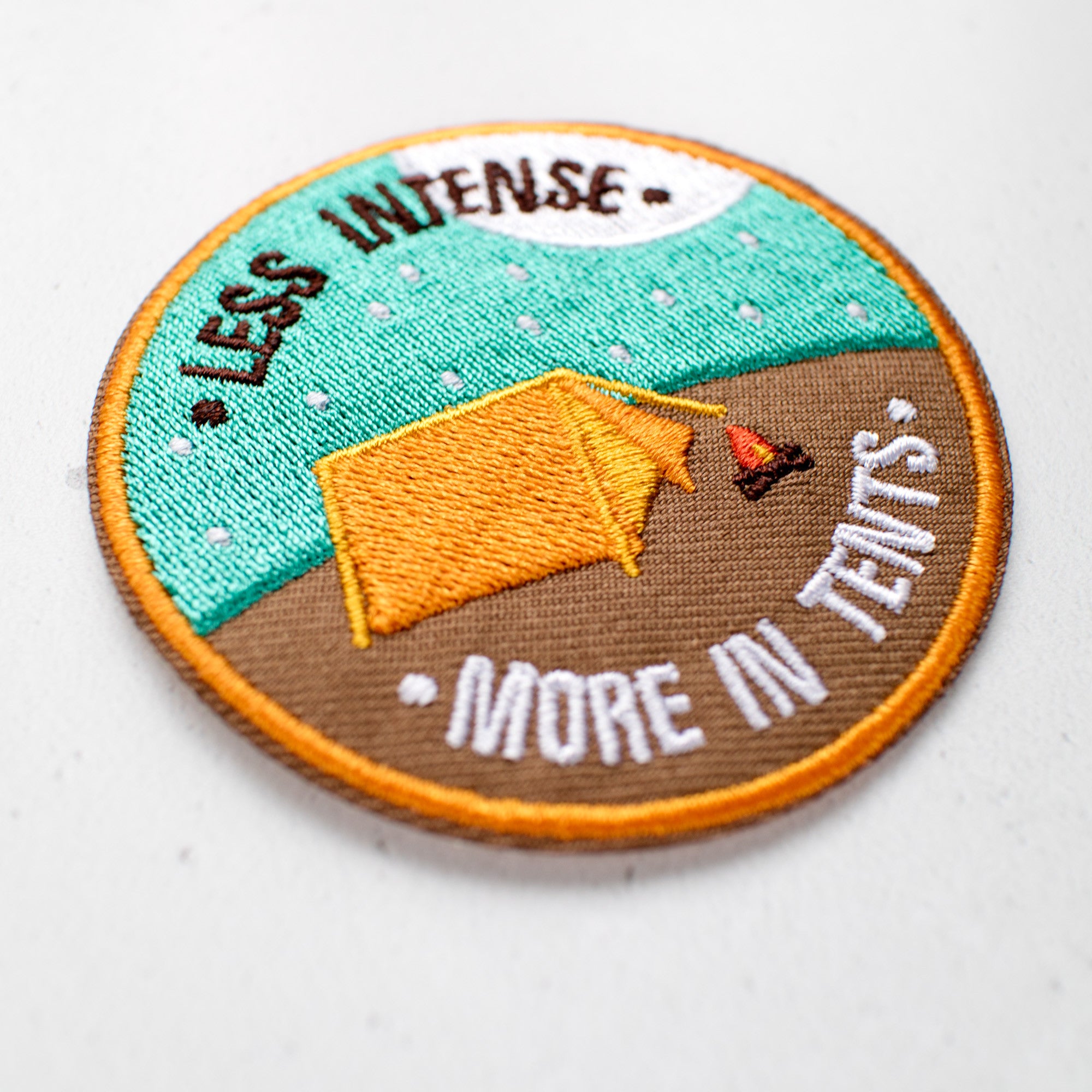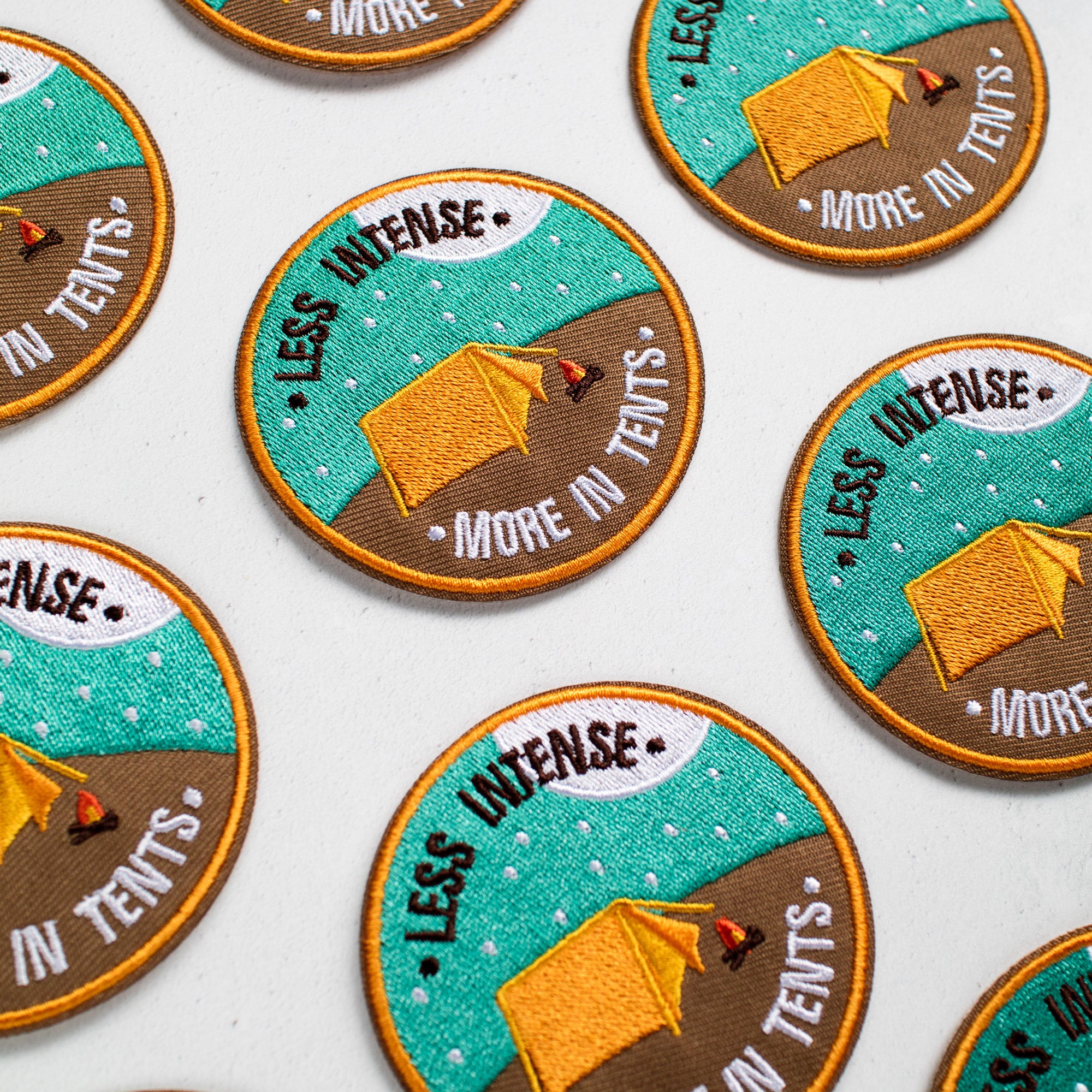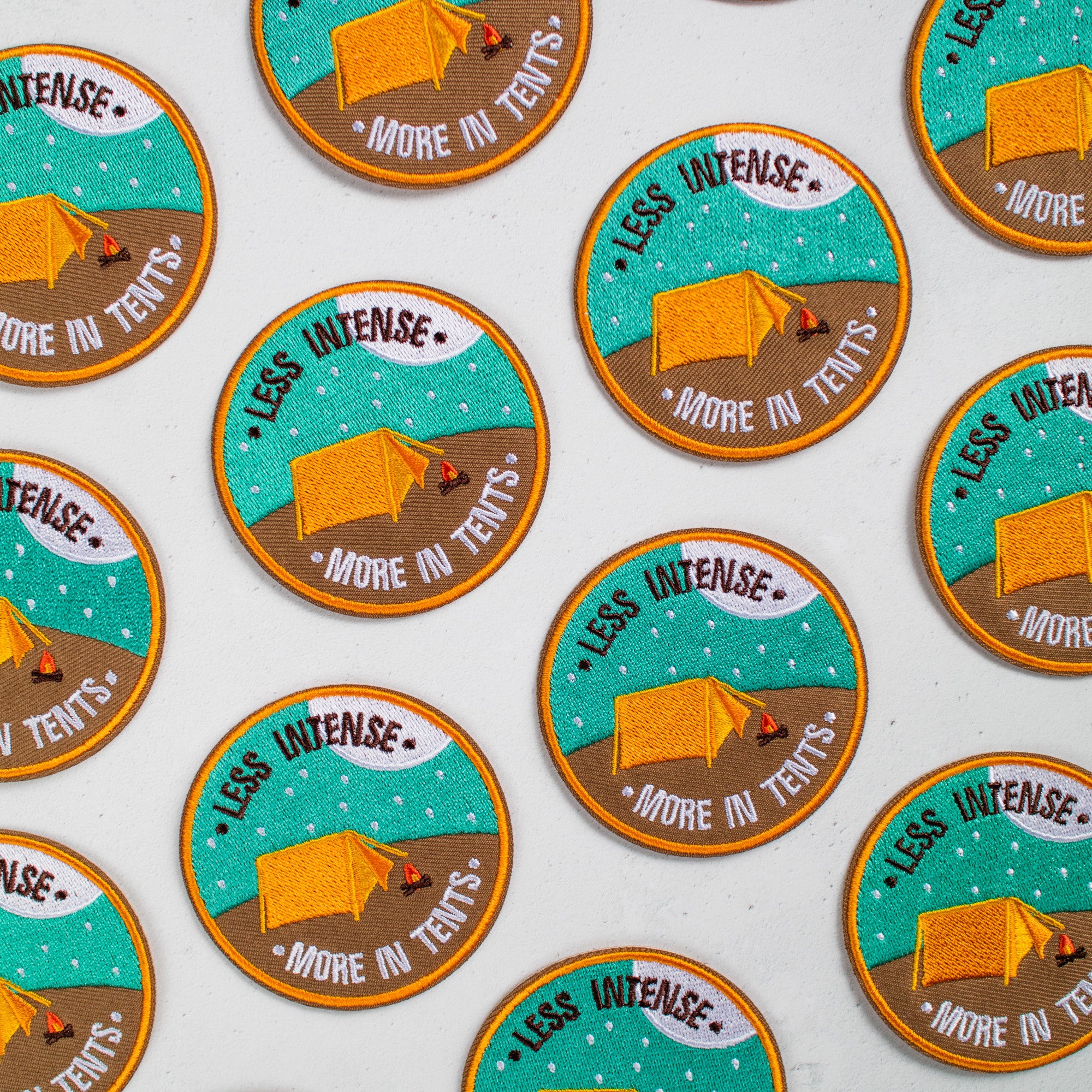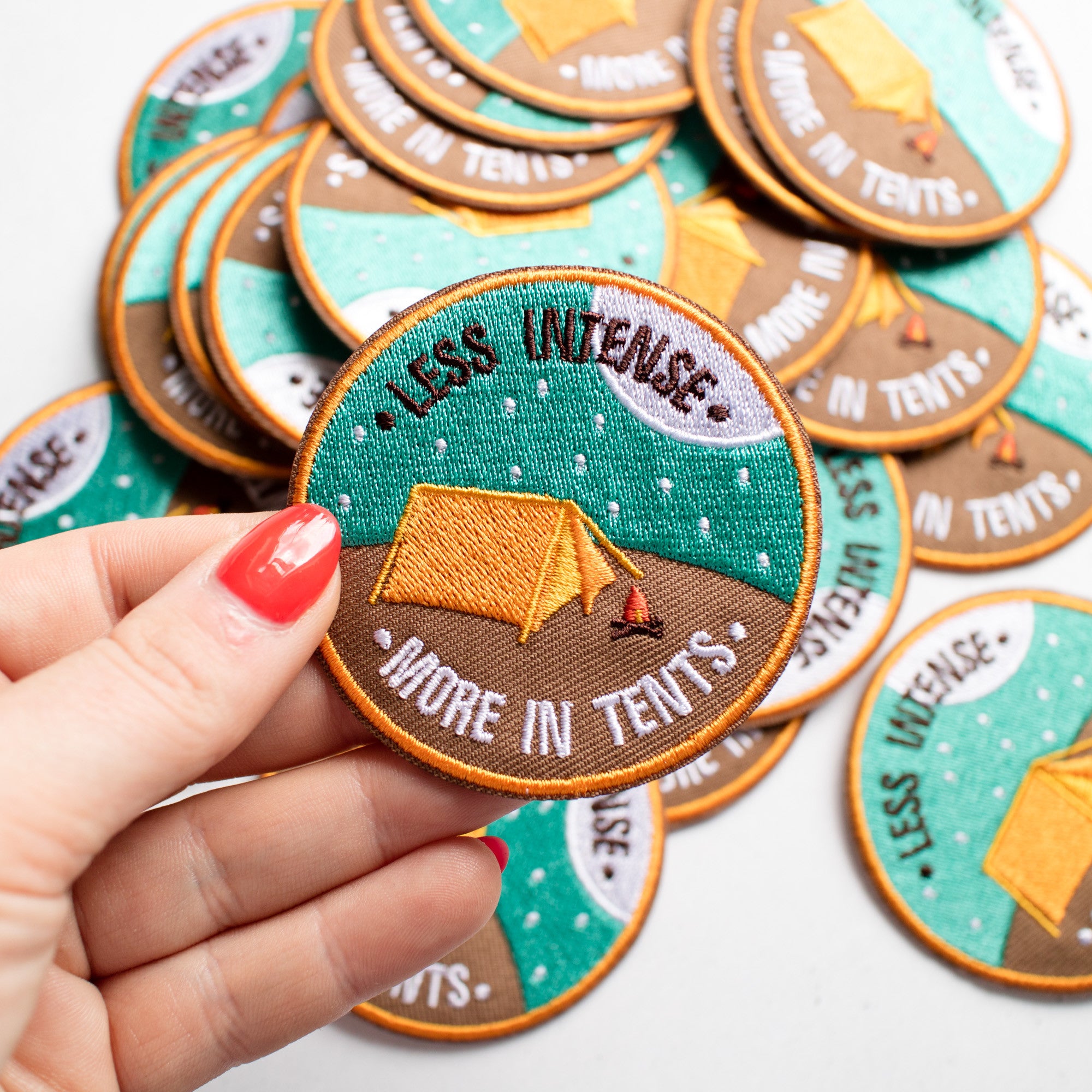 Less Intense, More In Tents Patch
FREE SHIPPING ON UK ORDERS OVER £15
There's nothing better than time spent under the stars. If you love to get away from the distractions of daily life, pitch a tent & drink a cold beer by a camp fire, then this is the patch for you! Add it to your camping blanket for ultimate outdoorsy points.
With detailed embroidery in blue, brown, white and orange, this patch can be ironed on to any garment (we love to add patches to plain t-shirts, making a whole new unique top!). Use a medium heat and make sure it's stuck good and proper before washing (but for extra safety, sew around the edge with a simple running stitch).
Our "Less Intense, More In Tents" patch measures 67mm X 67mm and comes displayed on a backing card.
Perfect
Quality is amazing! Love it!!
Perfect for my camp blanket
I saw this patch when buying The Great Indoors patch and knew I had to have it for my camp blanket. It's absolutely lovely and amazing quality!
Perfectly made patch, perfectly sums up our Summer in our orange tent! Destined for our camper blanket :)
Wonderful patches
These are wonderful patches, that have been carefully made and have brought a lot of fun to my sewing friends and family in lockdown! We are all very pleased with them, thank you!