FREE UK DELIVERY ON ORDERS OVER £20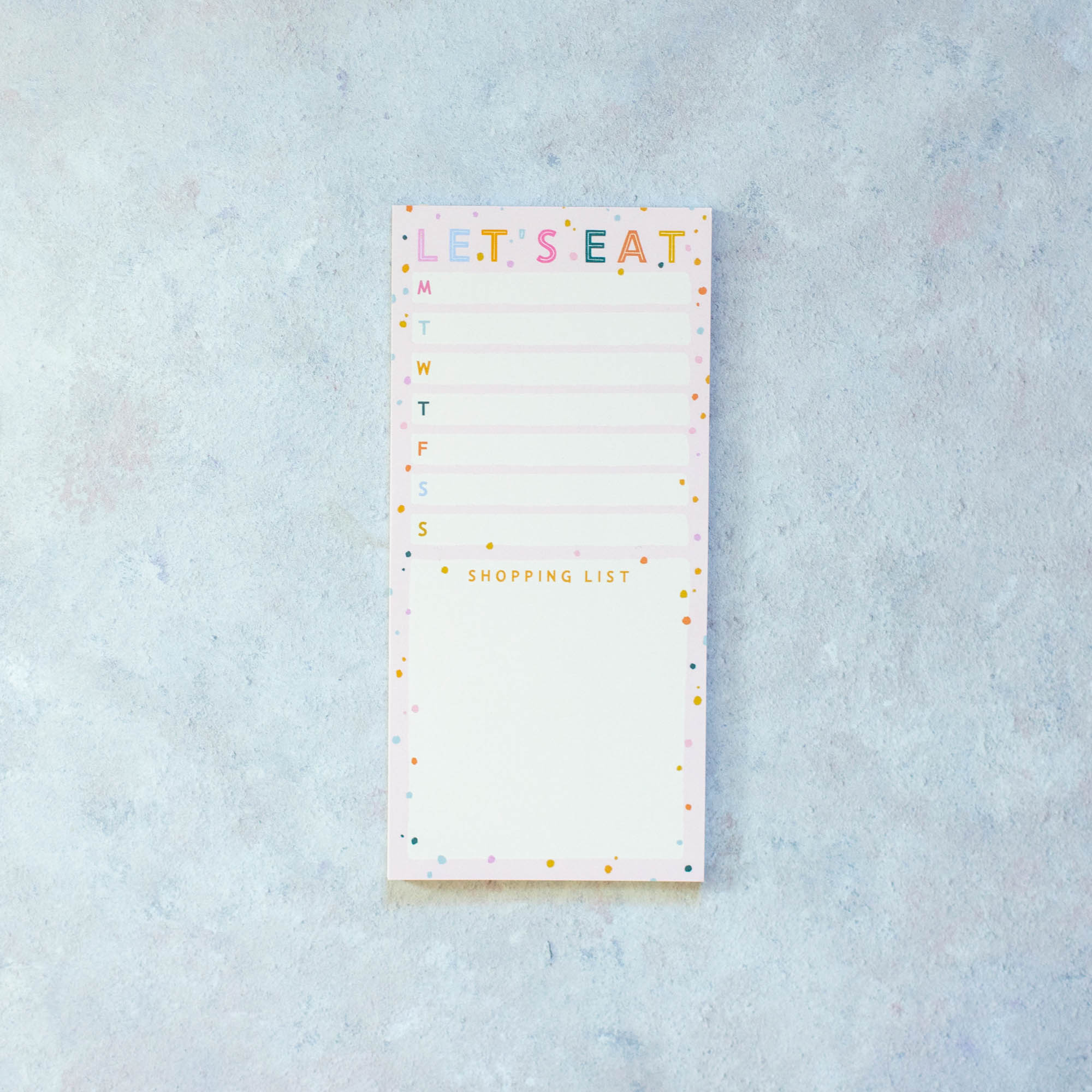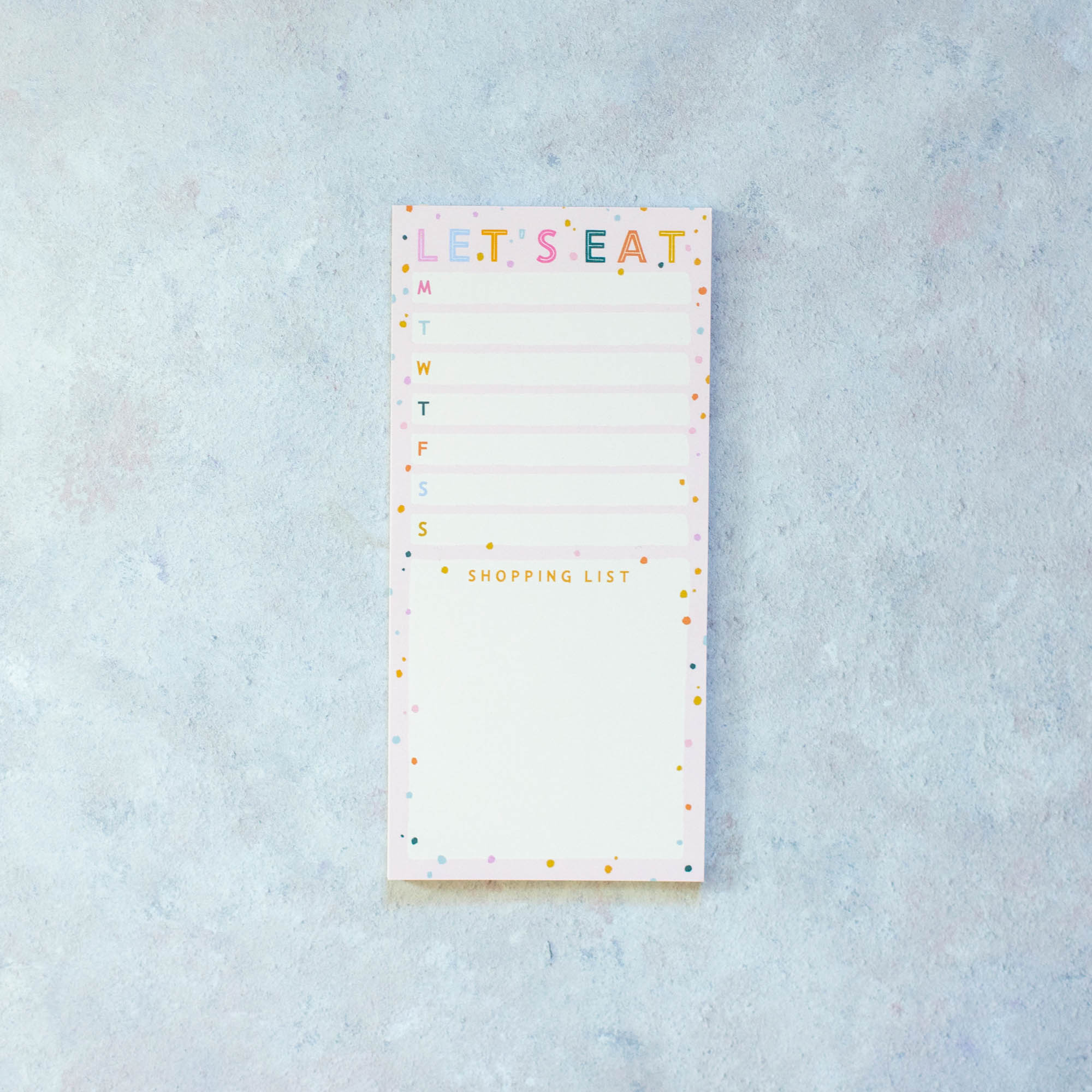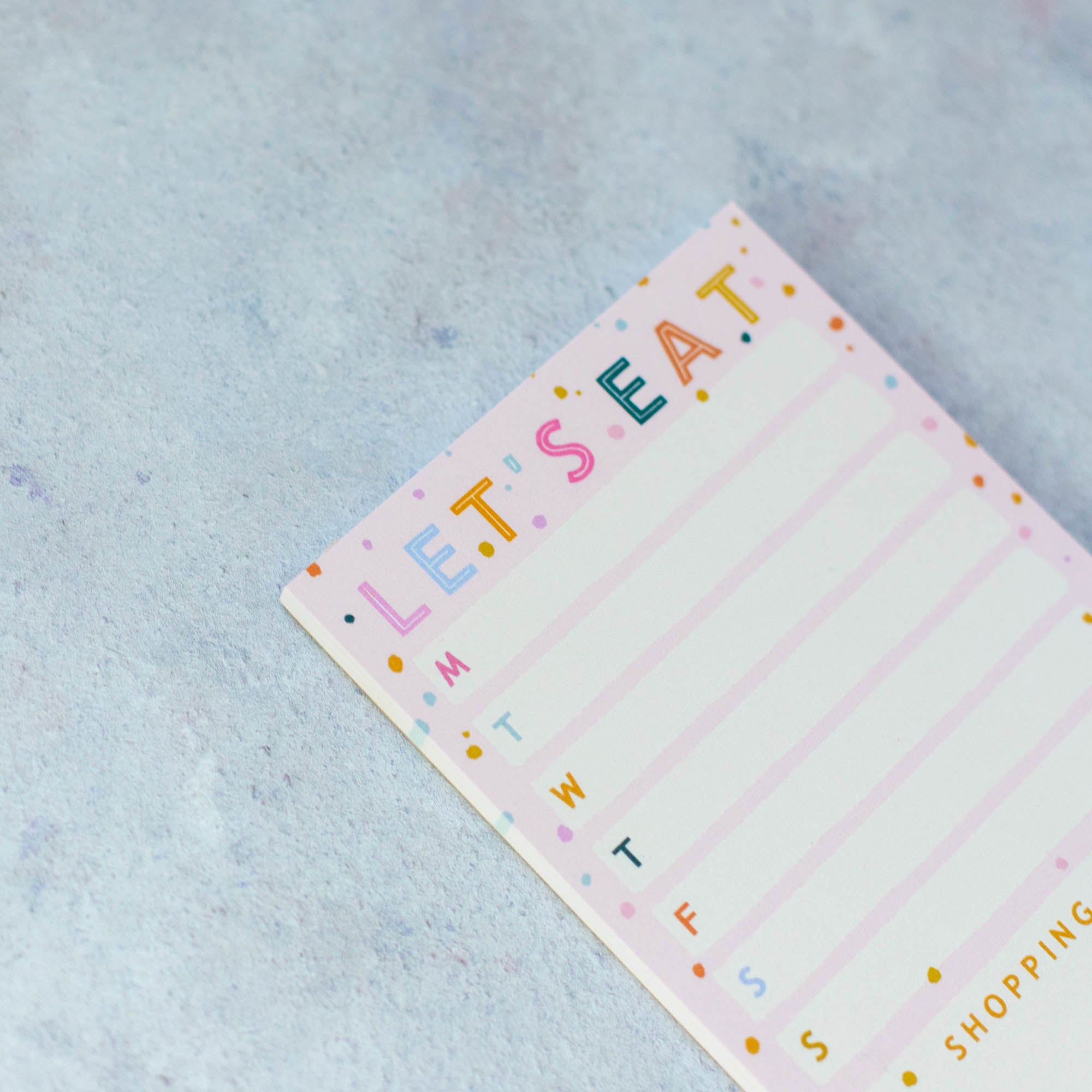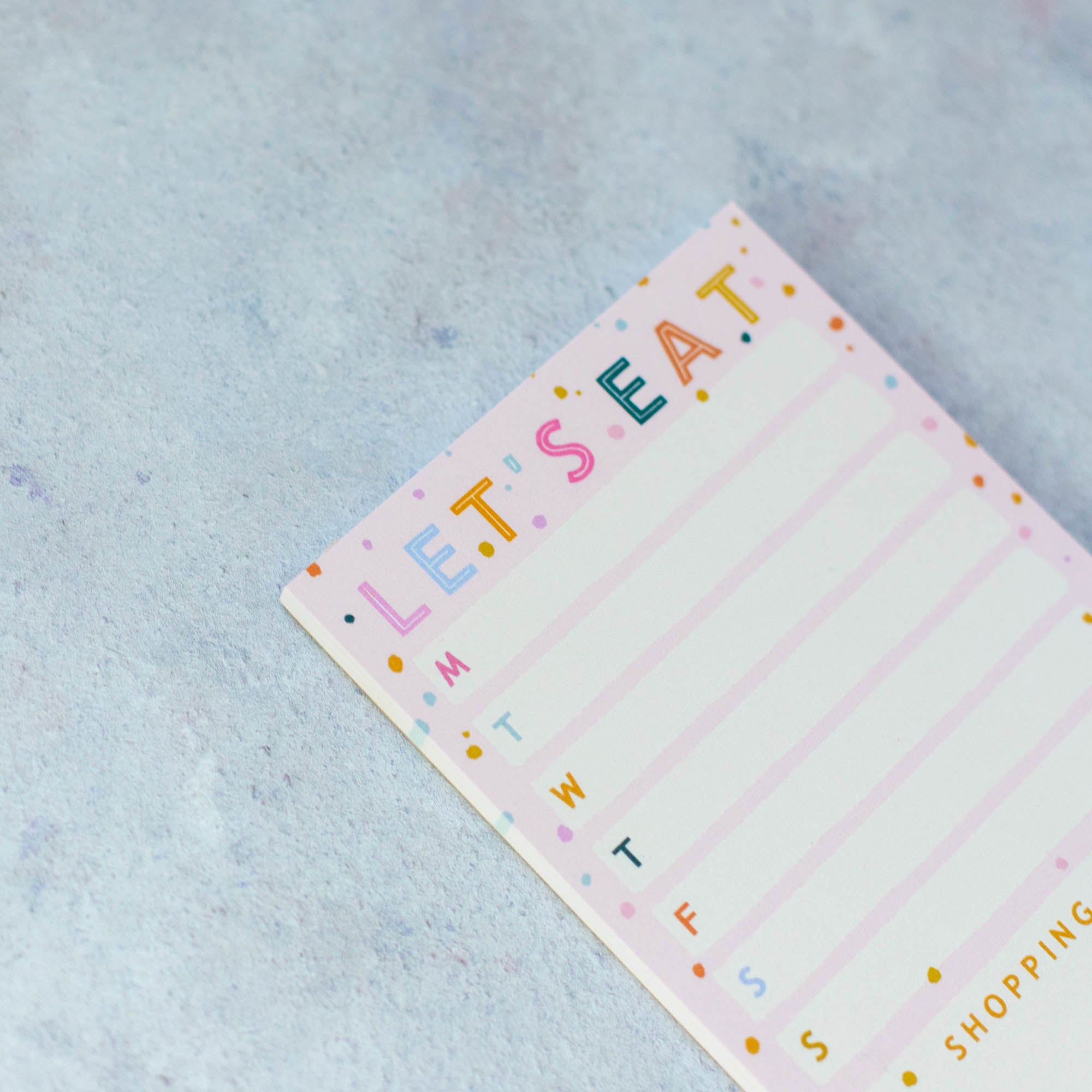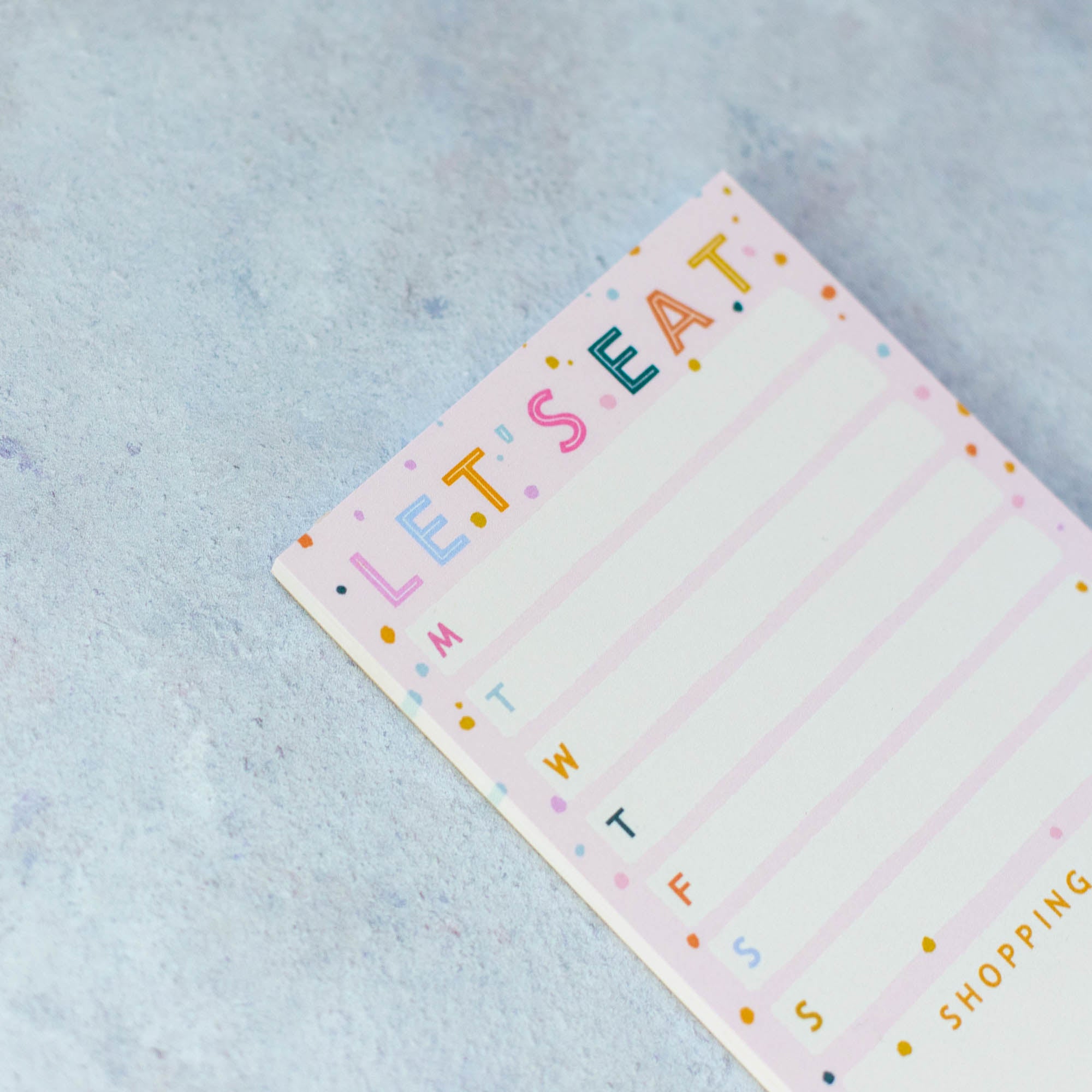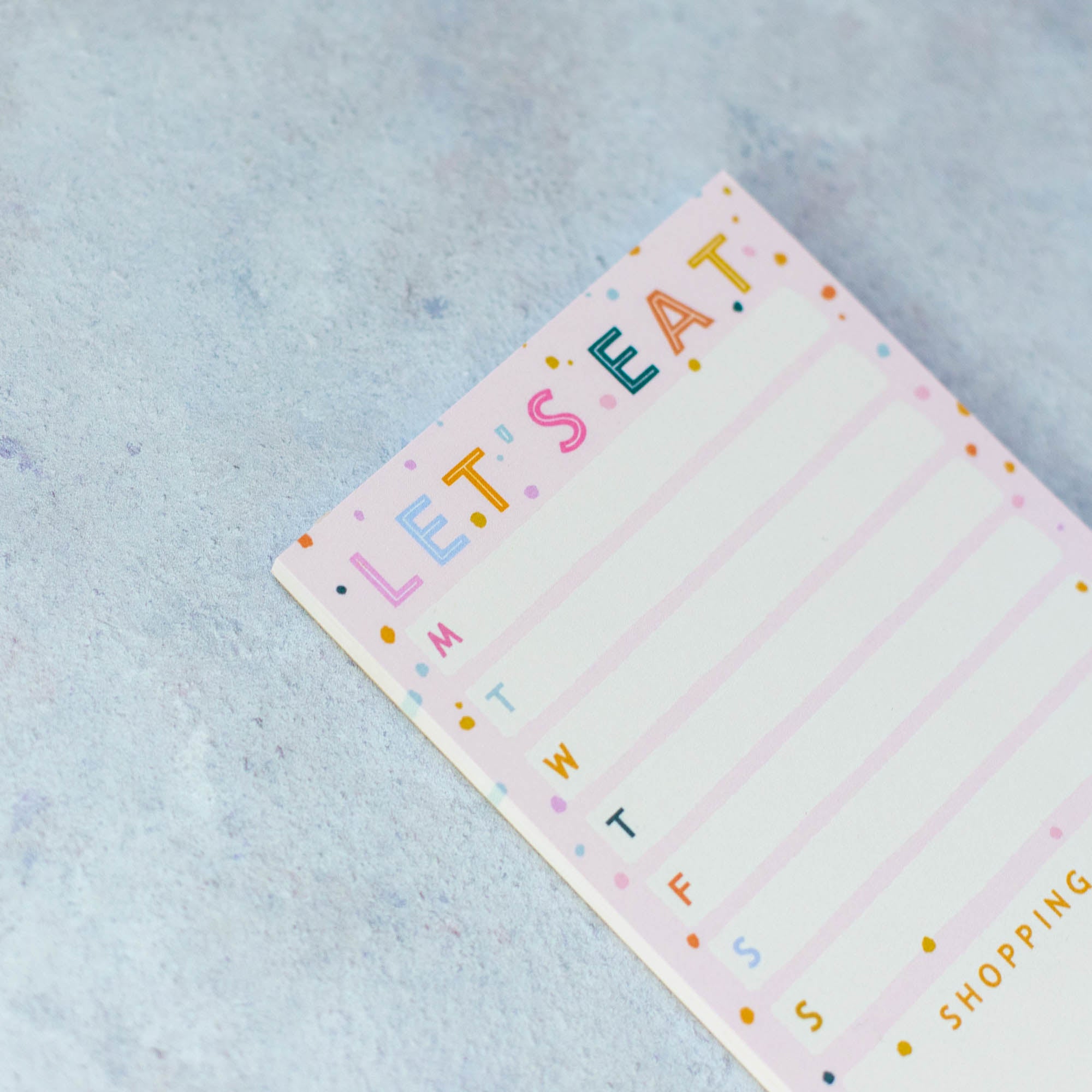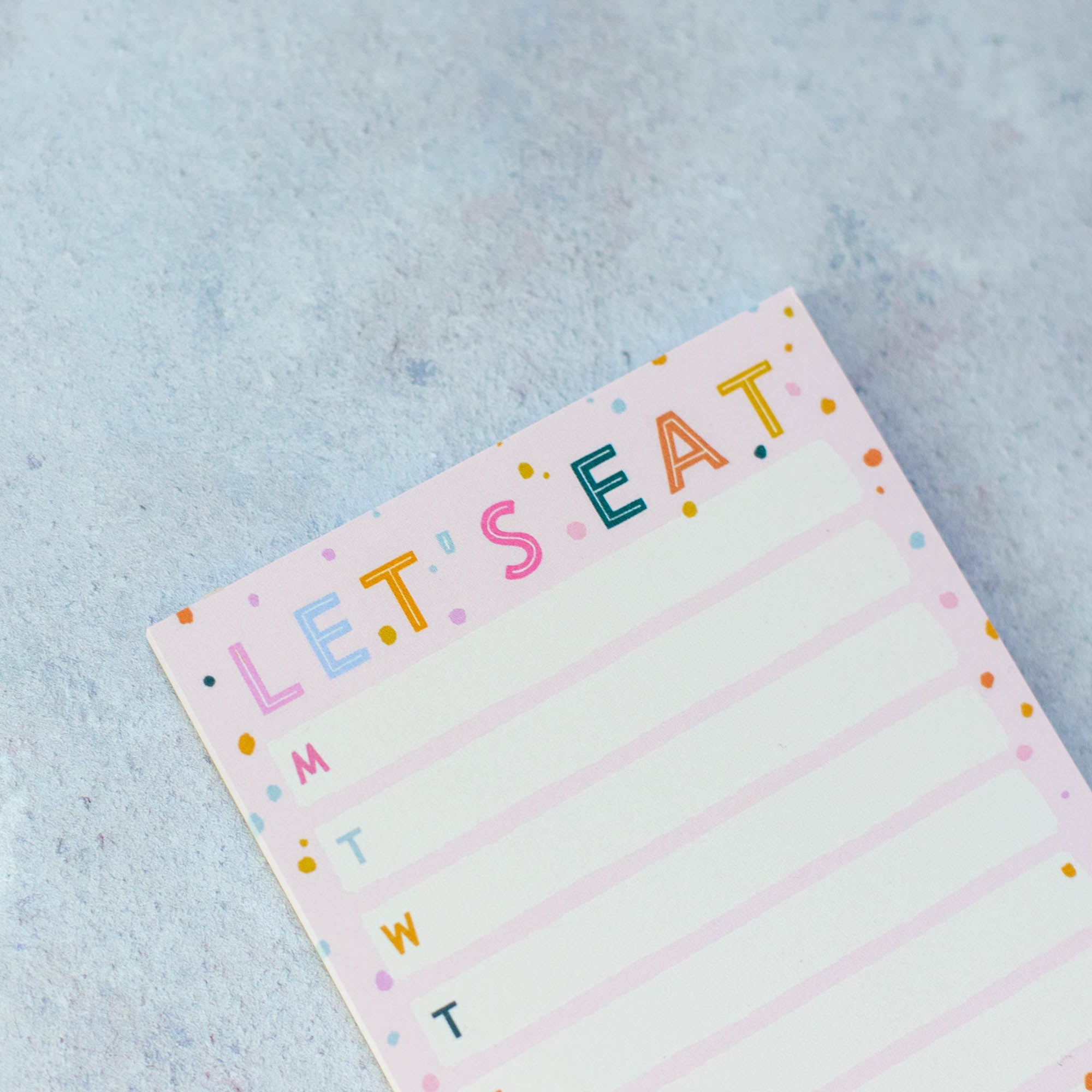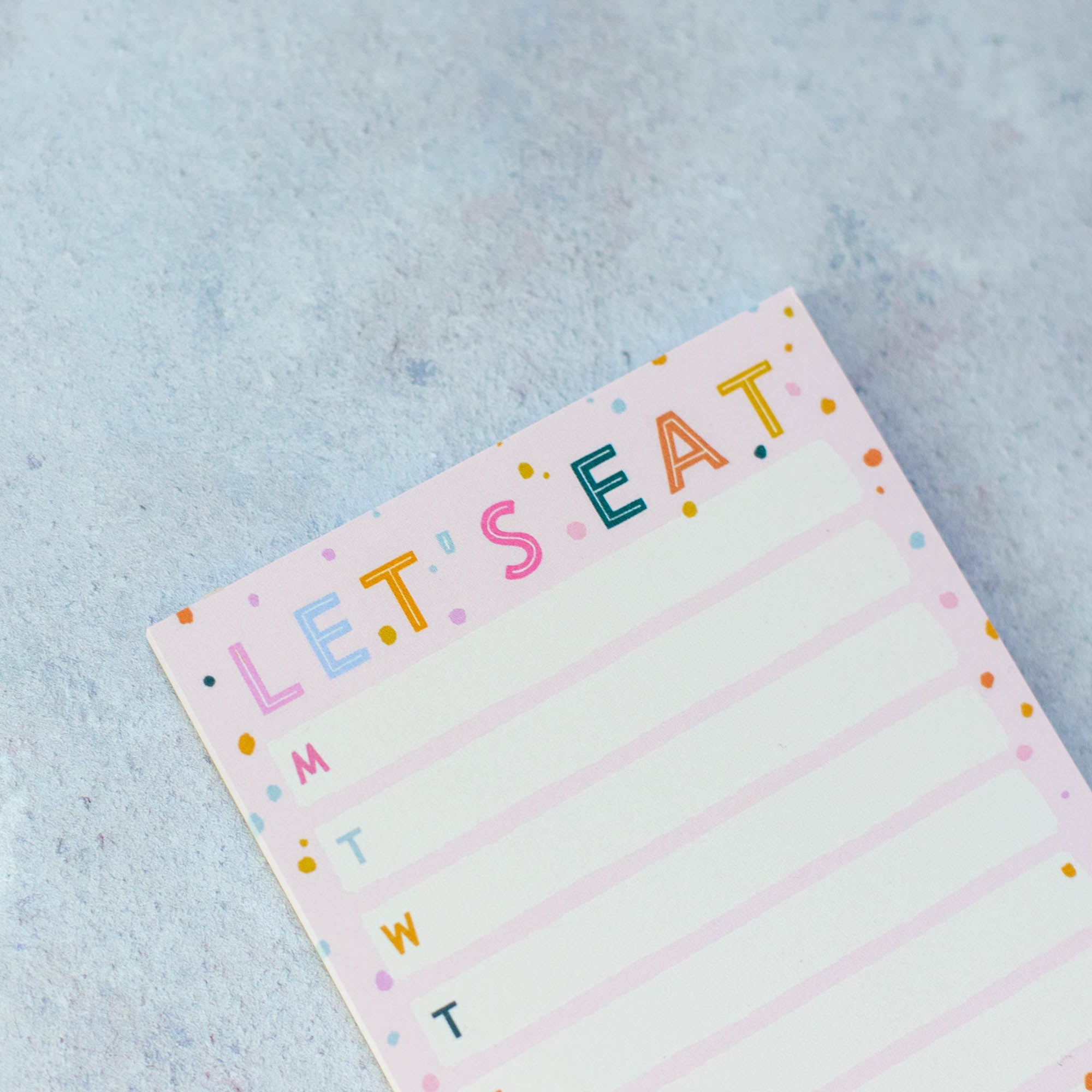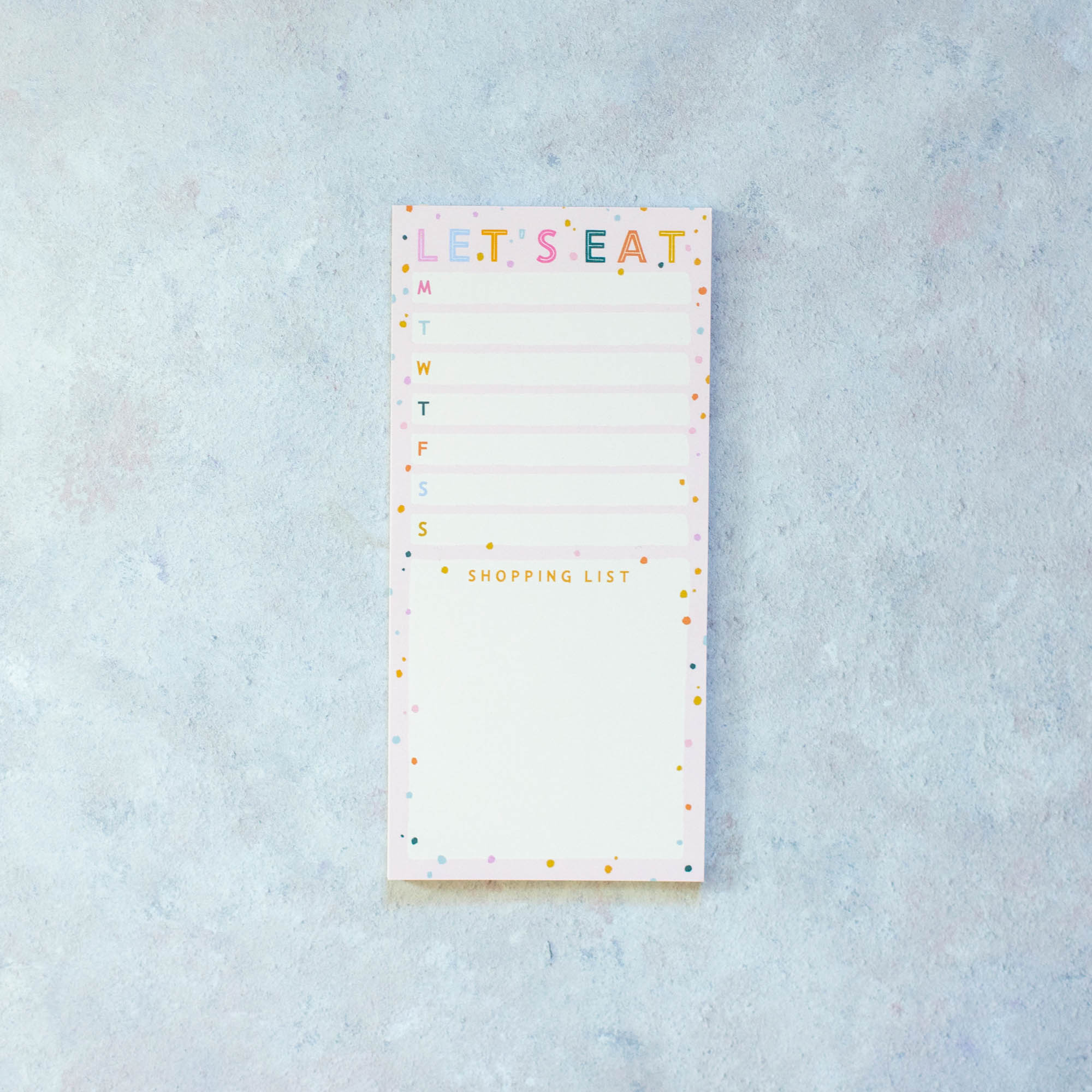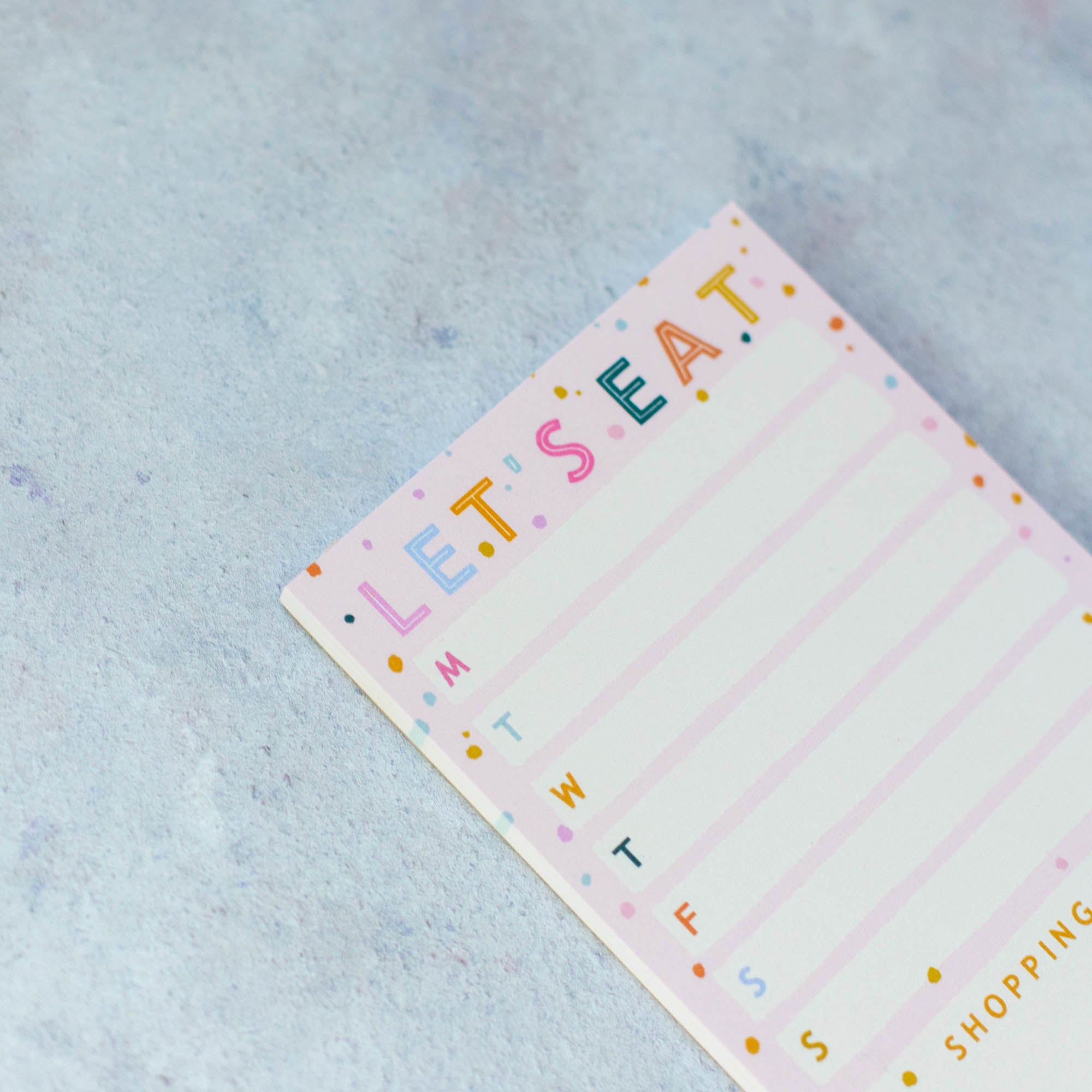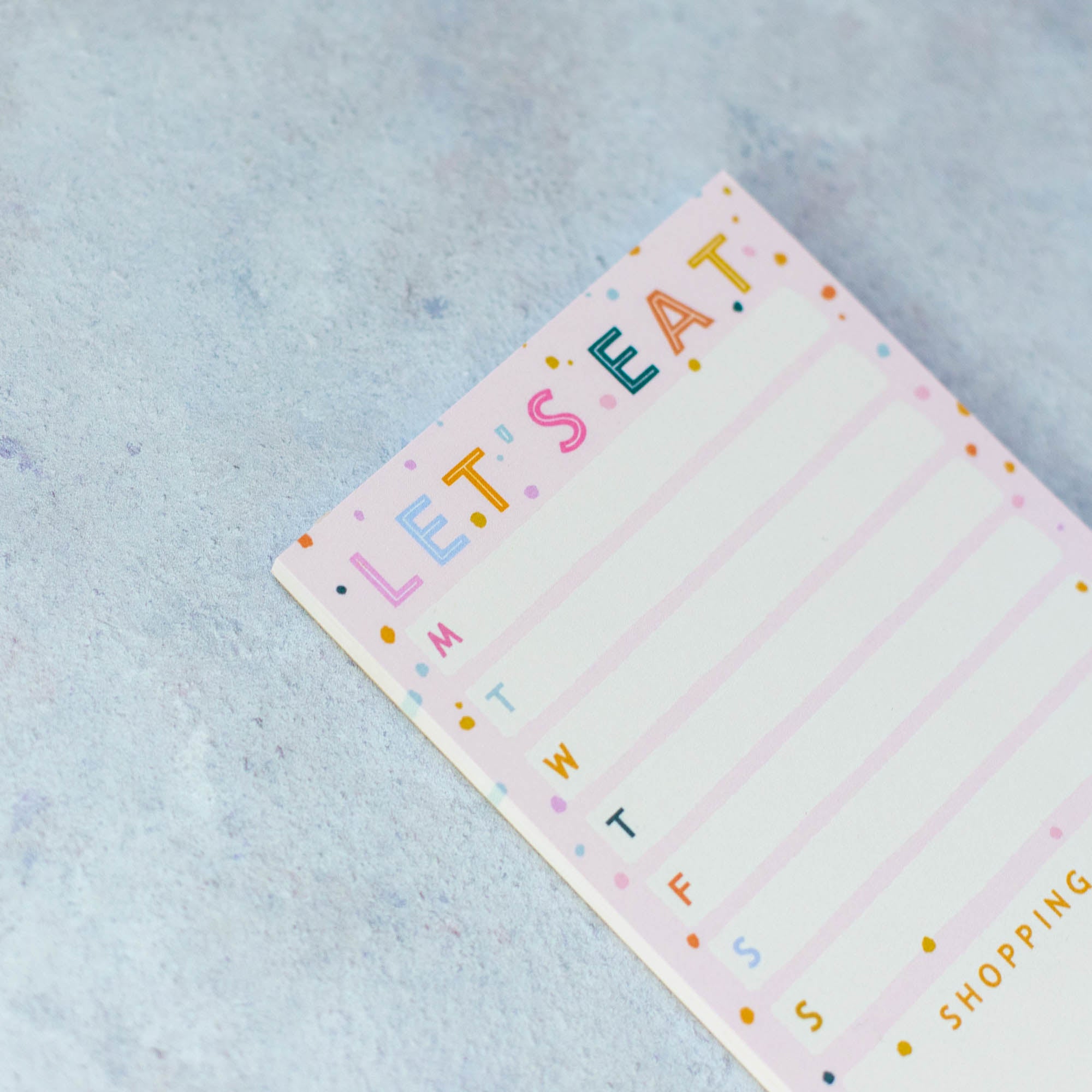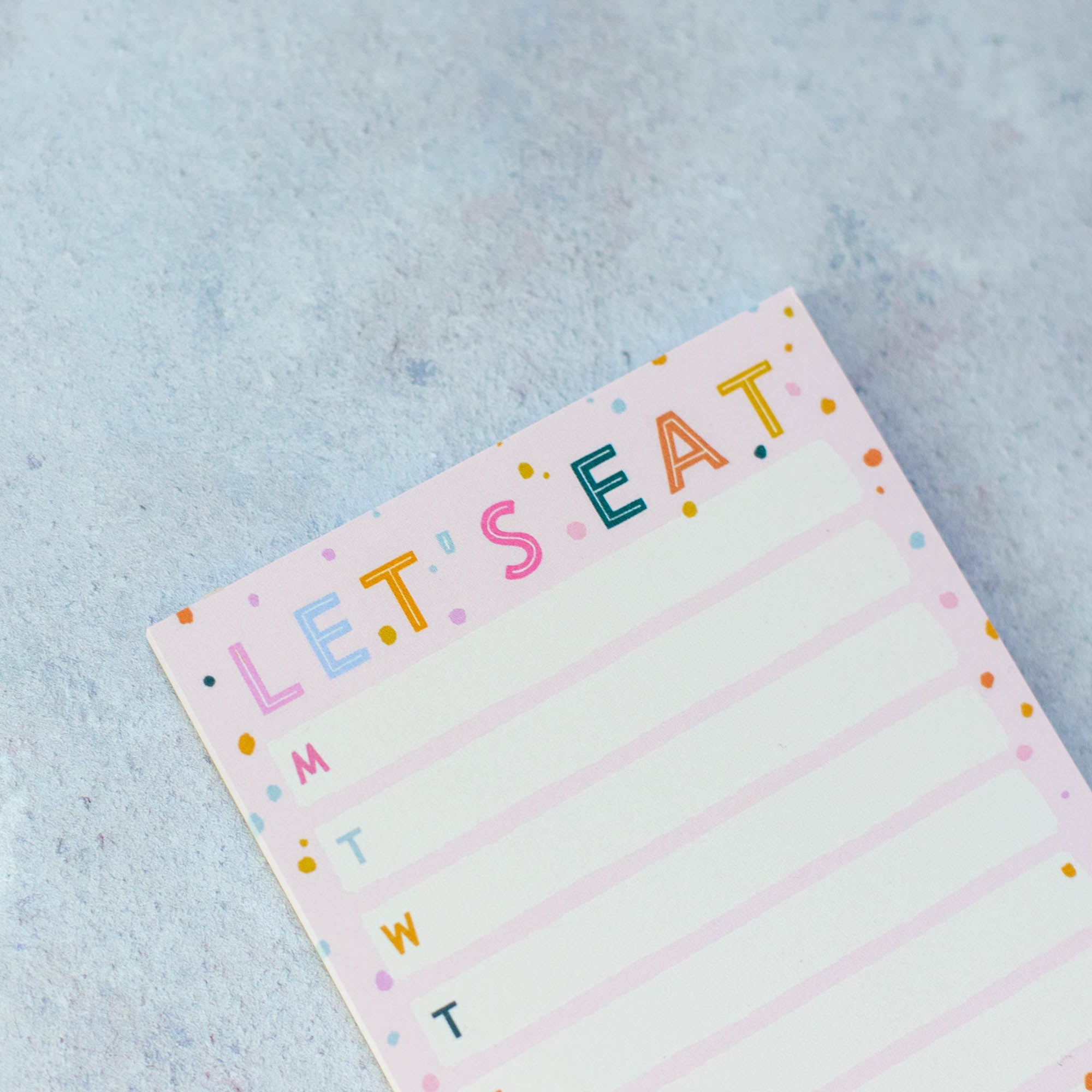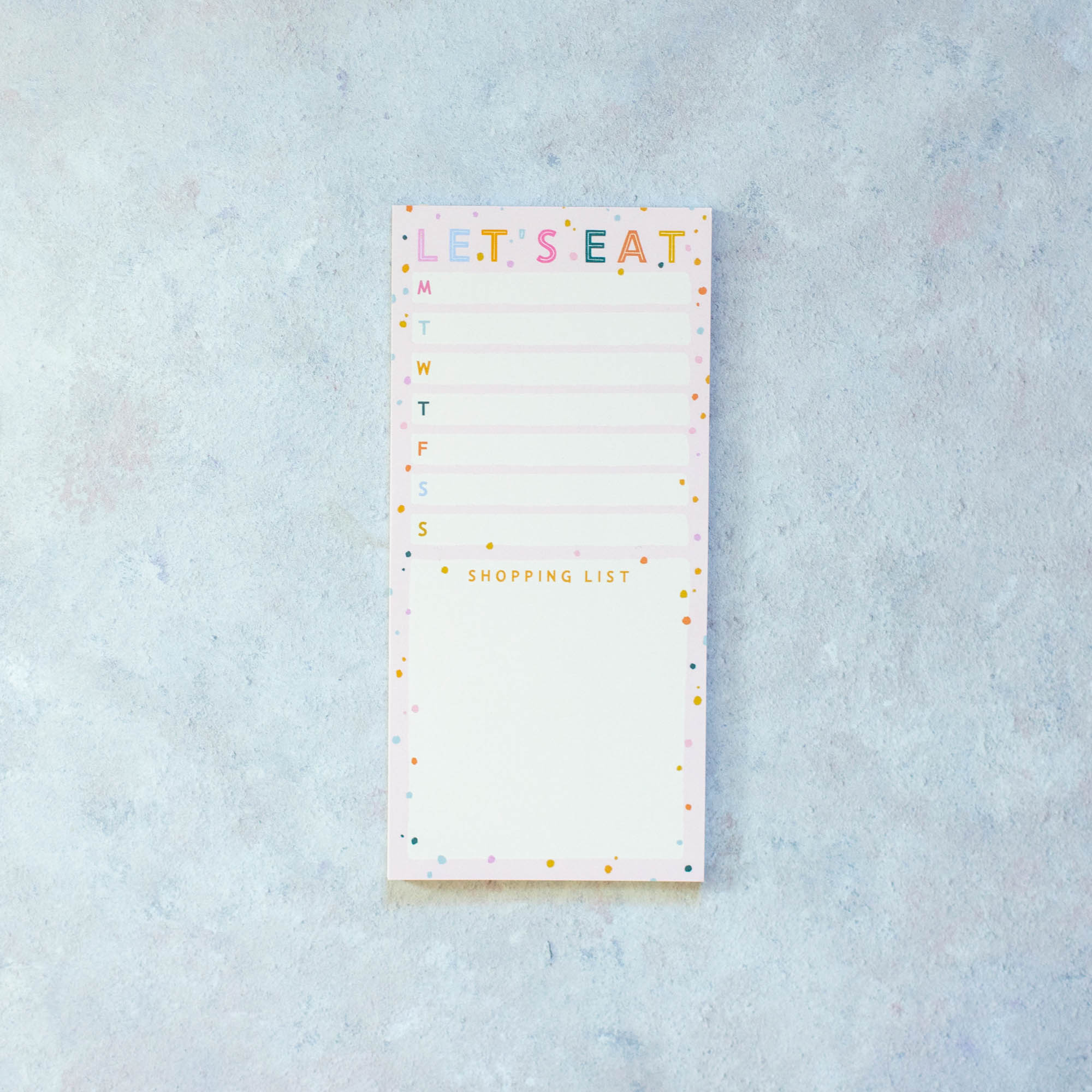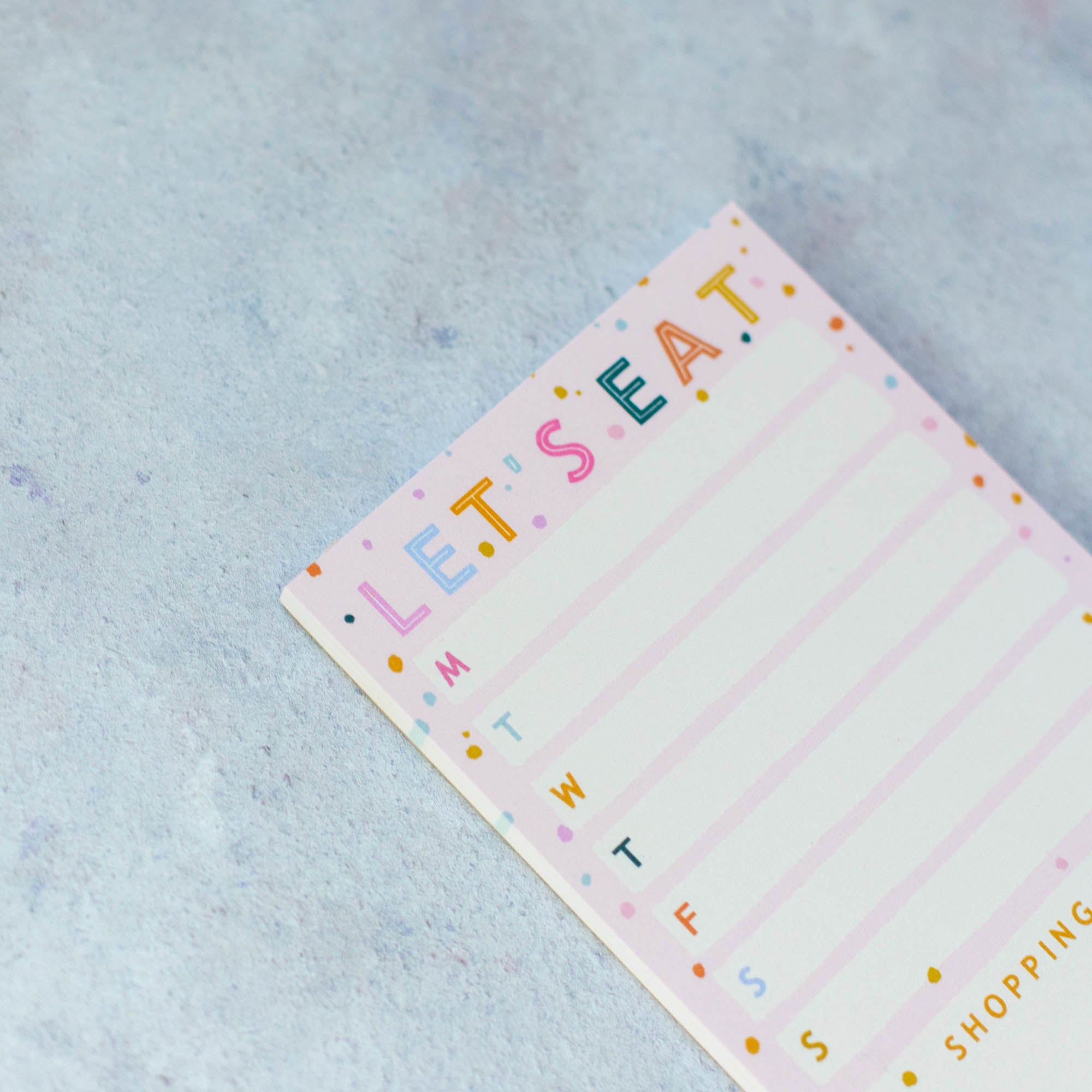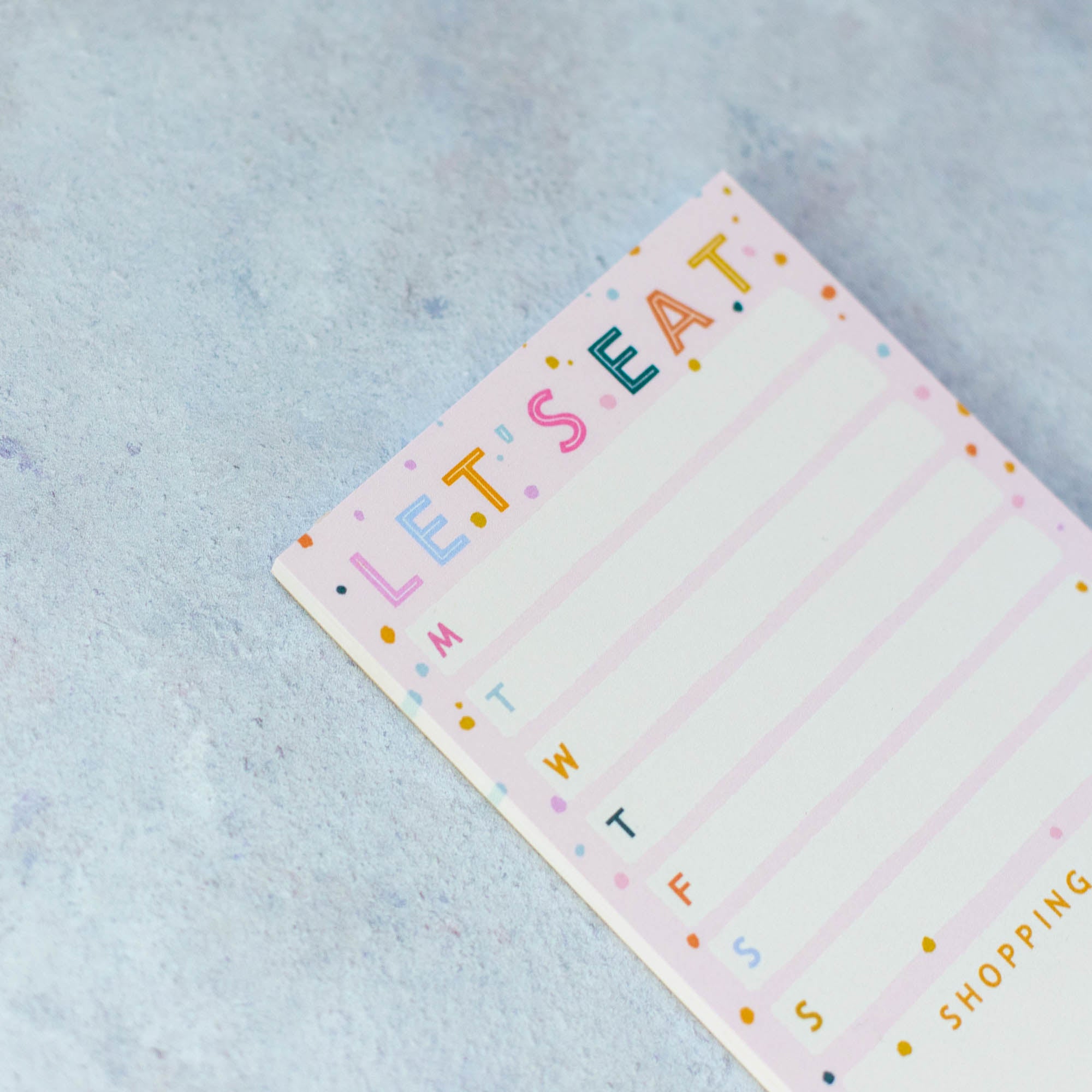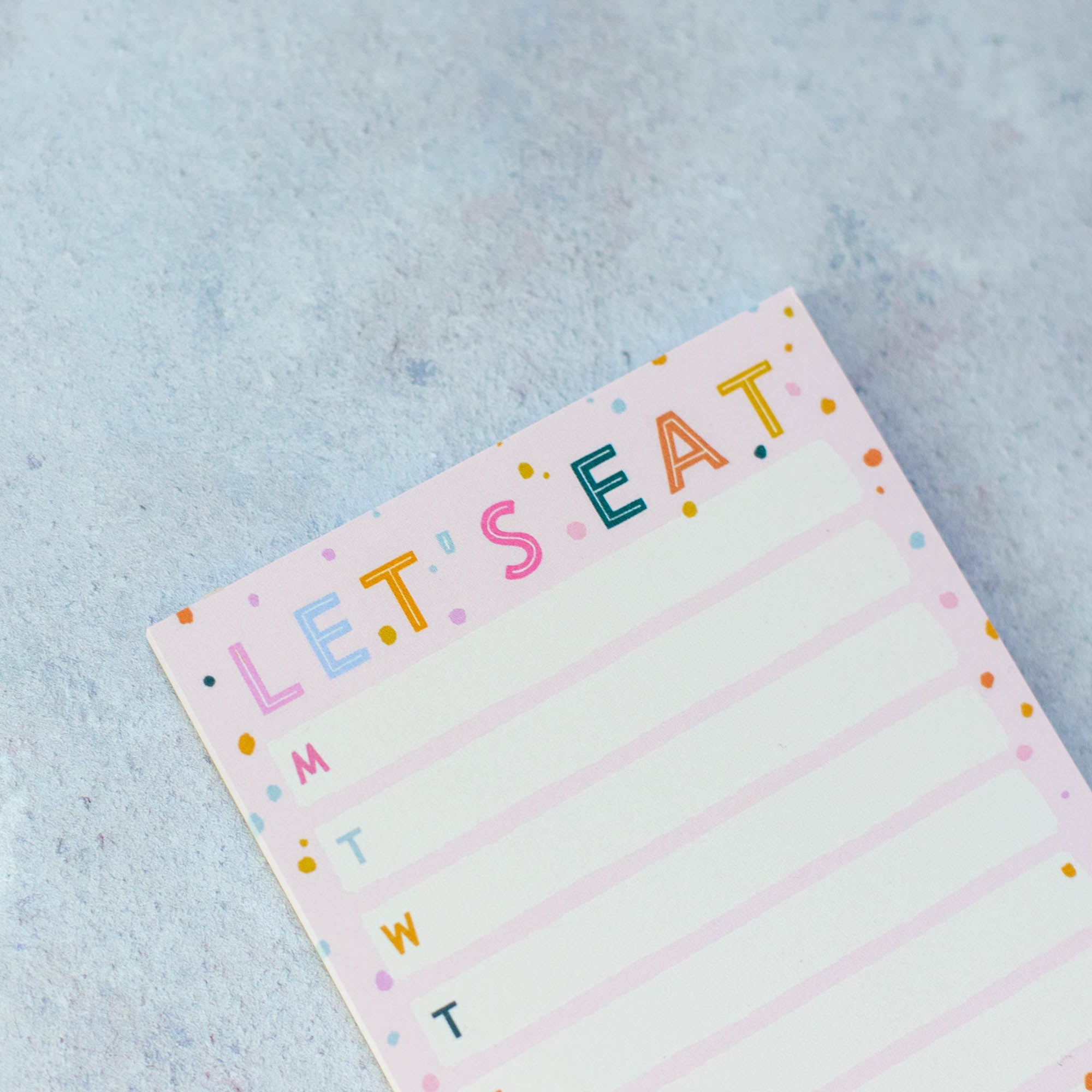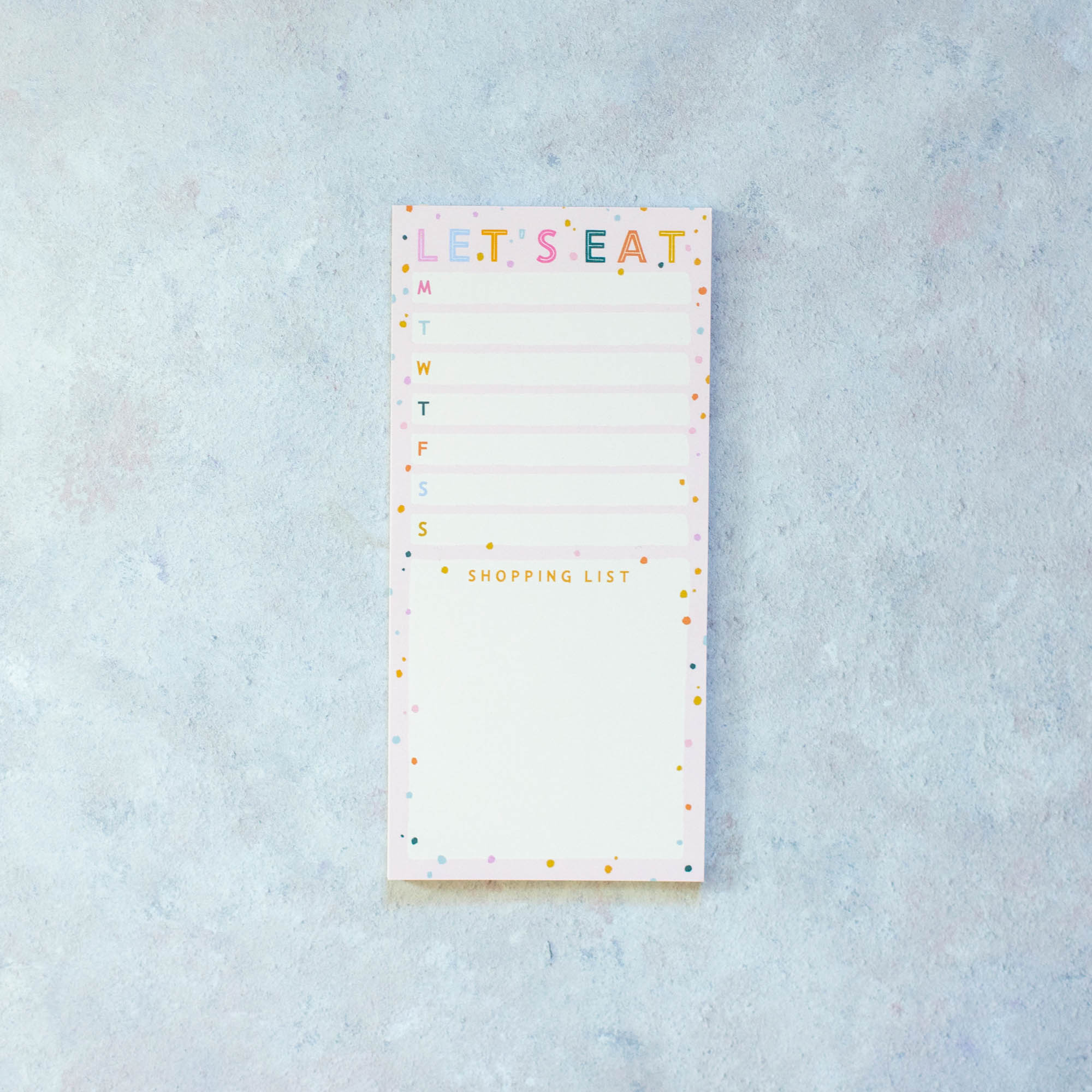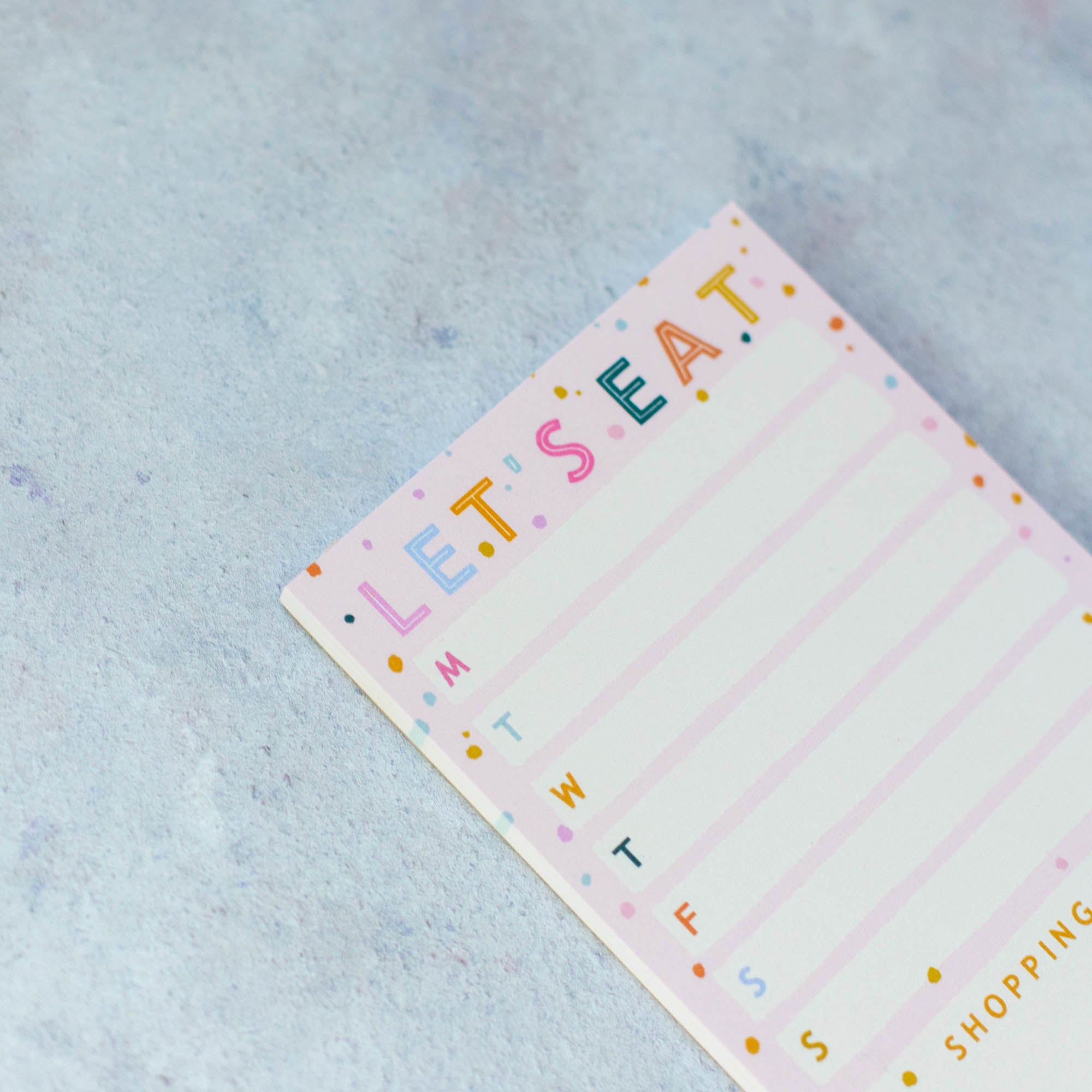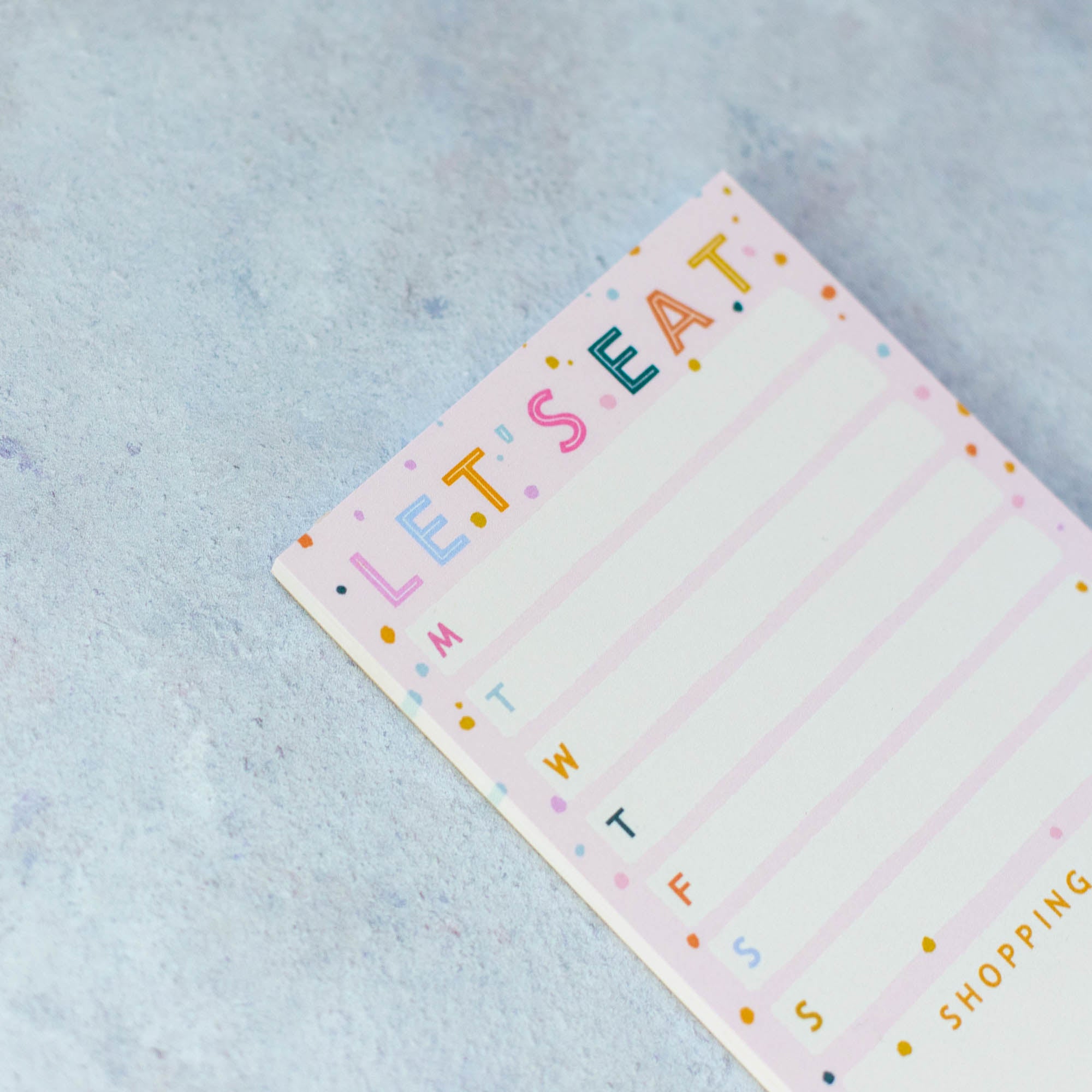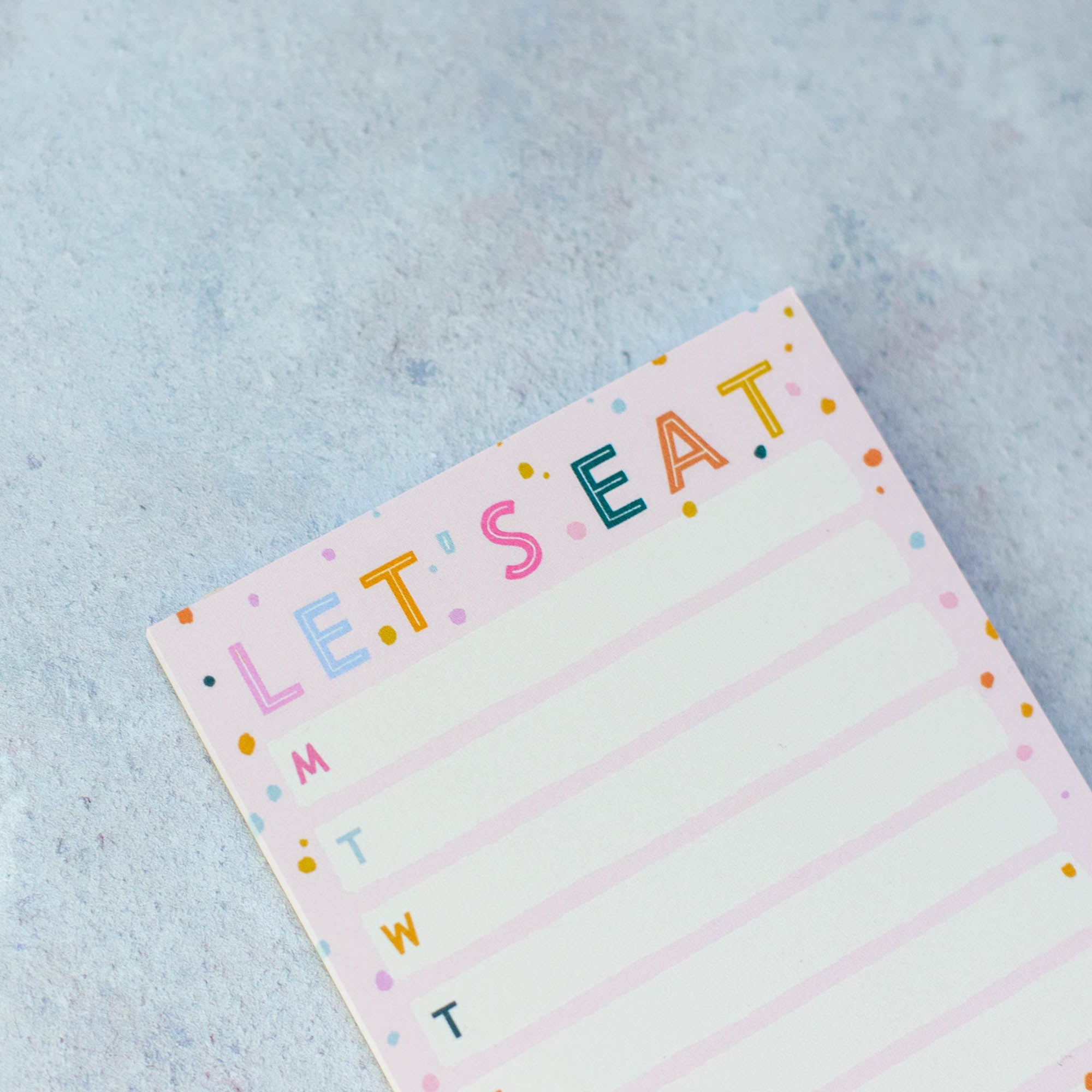 Let's Eat Meal Planner
FREE SHIPPING ON UK ORDERS OVER £15
Stuck in an organising rut? Grab one of our "Let's Eat" meal planners to help plan the week in advance!
Add your daily meals to the top half of the notepad, scribble down the ingredients you need to buy in the shopping list section, and take the decision fatigue out of your food planning.
Also available with a magnetic strip on the back so you can stick this bad boy to the fridge, making it even easier to note down what you need to buy when inspiration strikes. 
This meal planner pad measures 10cm X 21cm, and comes with 50 sheets.
Like this design? Check out the Weekly Planner and Daily To Do list!
Perfect pad
This lives on my fridge and now organises my shop, my weekly menu and my life. Perfect!