FREE UK DELIVERY ON ORDERS OVER £20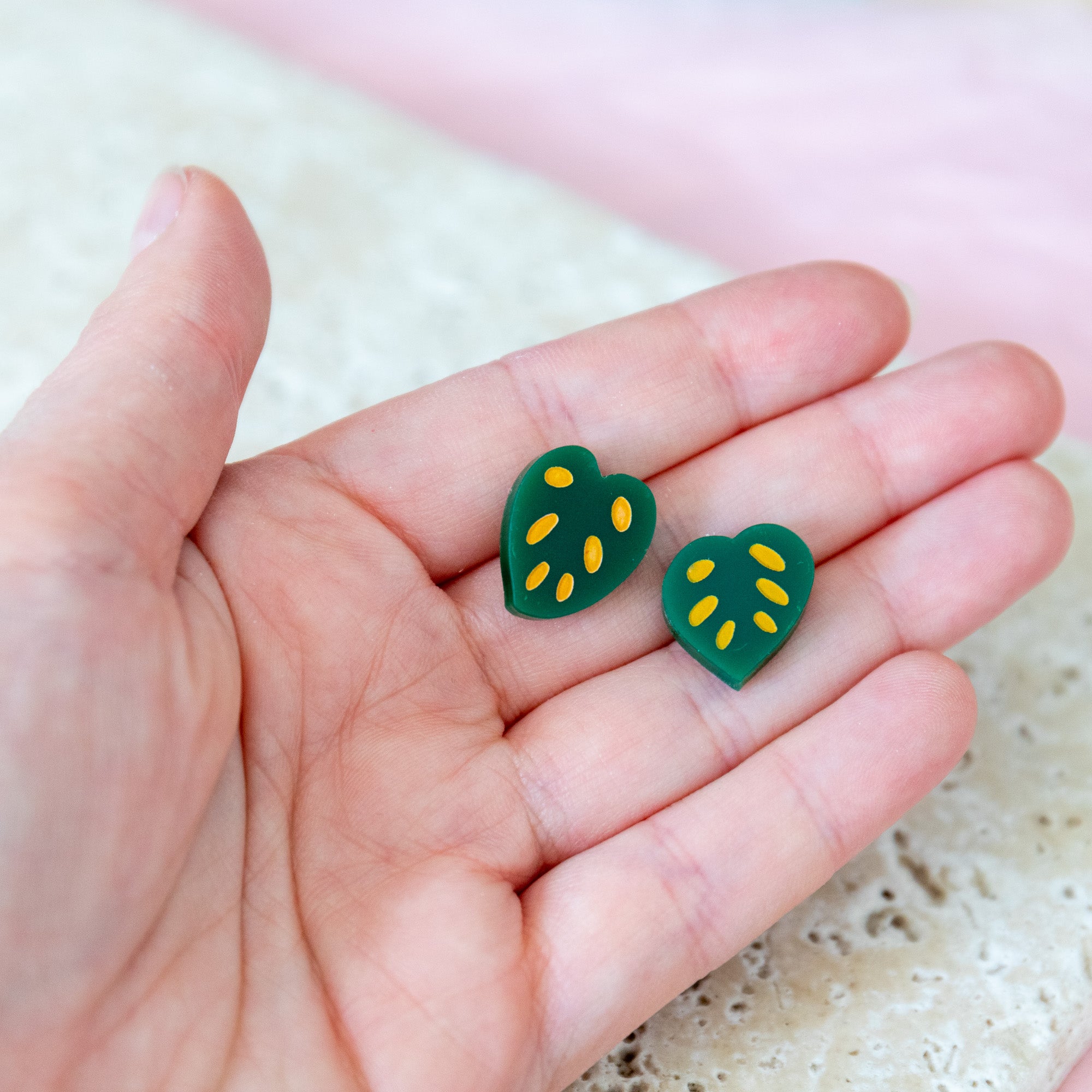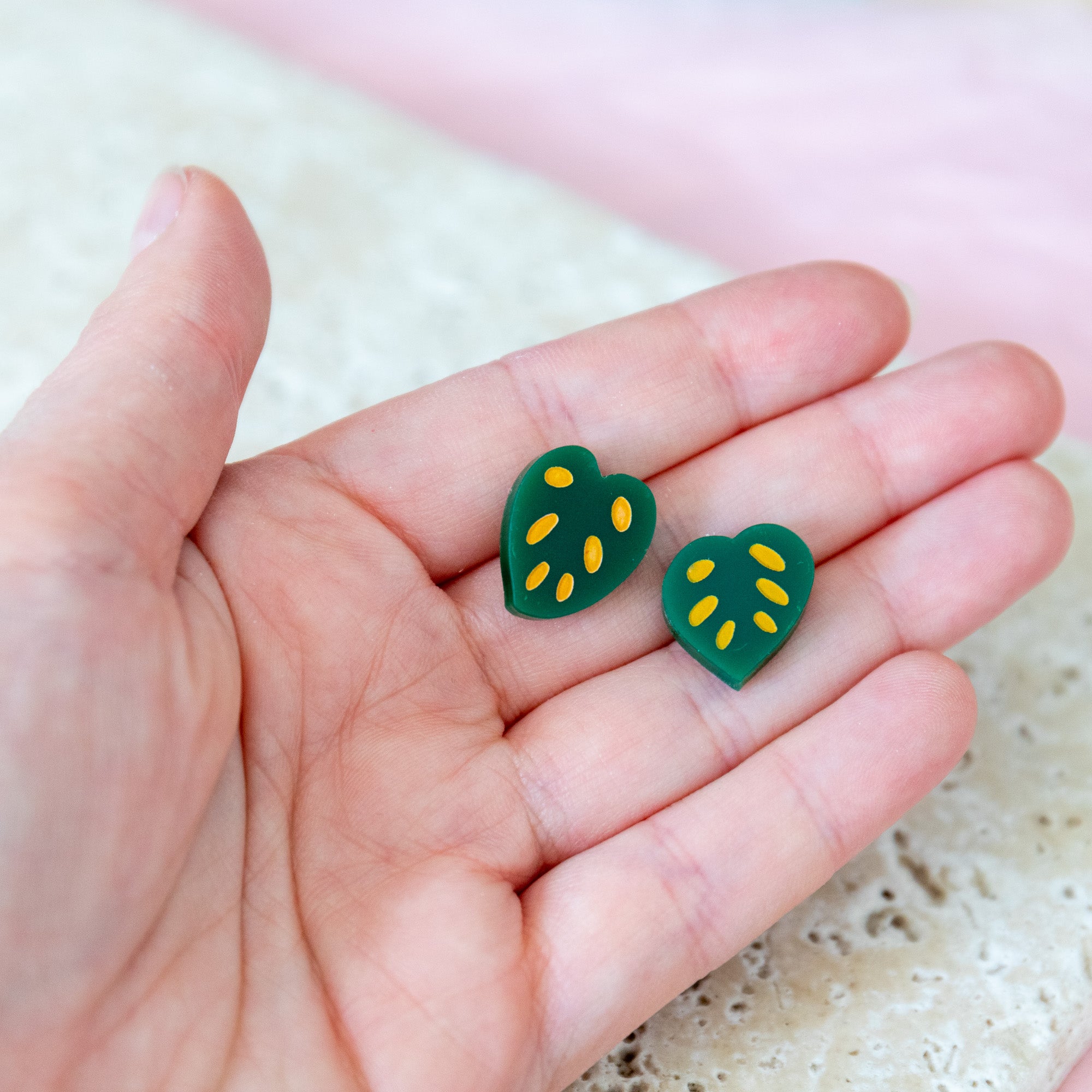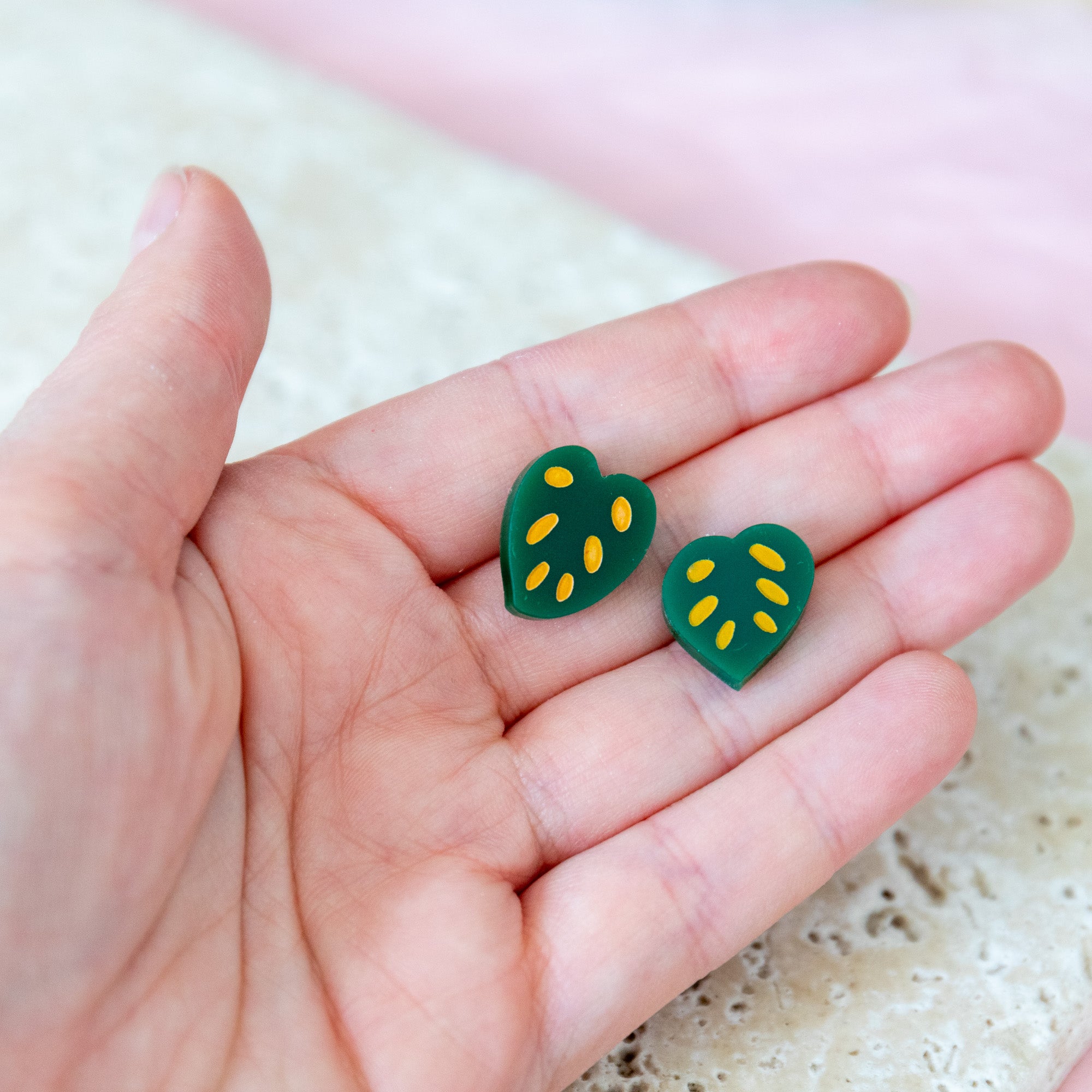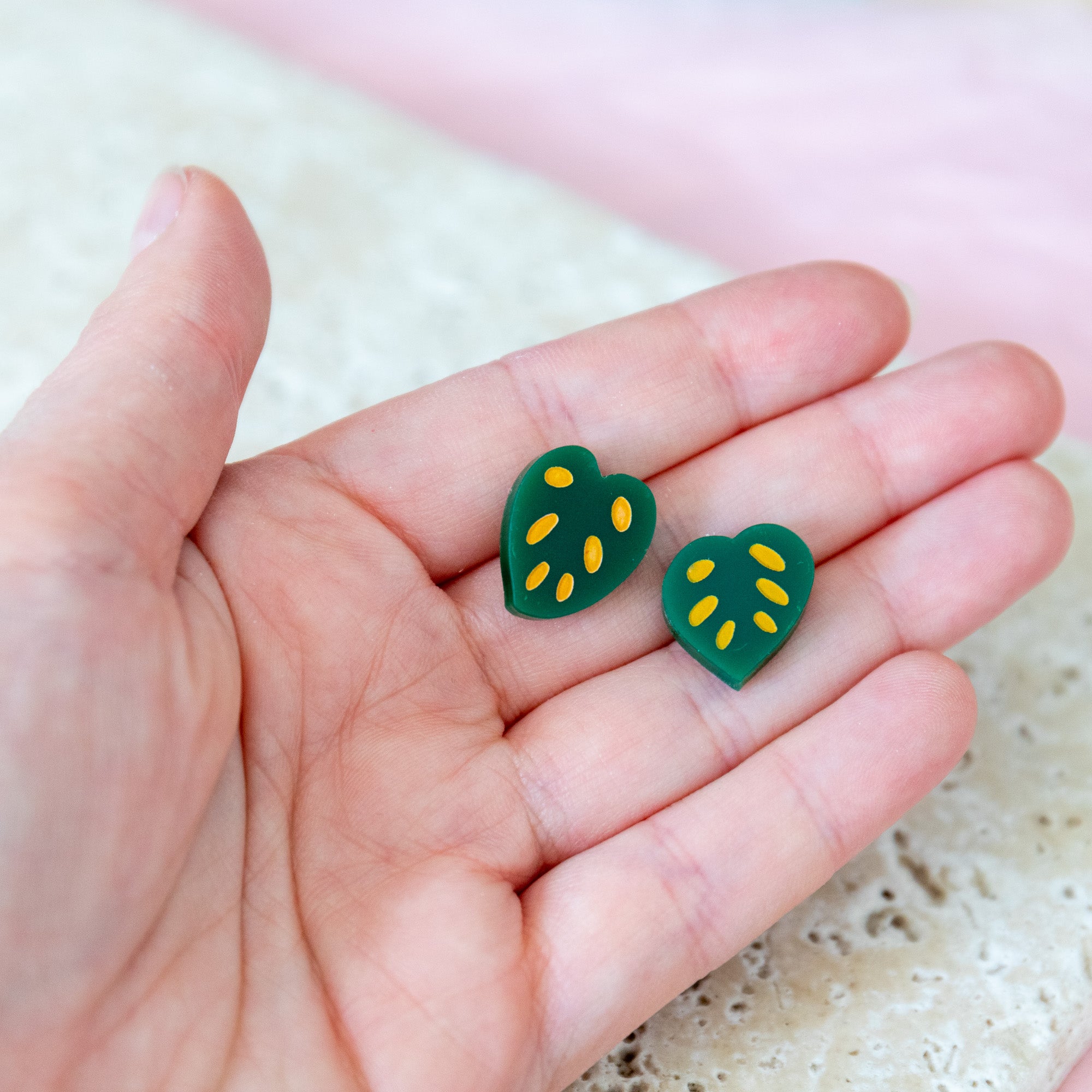 Monstera Leaf Earrings
FREE SHIPPING ON UK ORDERS OVER £15
We love a good Monstera plant here at Finest Imaginary towers, you might have already seen our leaf coasters? Well these tiny versions make the perfect earrings for all the plant lovers out there!
These tiny cheese plant leaves are laser cut from 3mm thick dark green plastic, hand painted with a yellow gold paint for detail, and finished with a silver plated stud back.
Each tiny leaf measures approximately 15mm wide.