FREE UK DELIVERY ON ORDERS OVER £20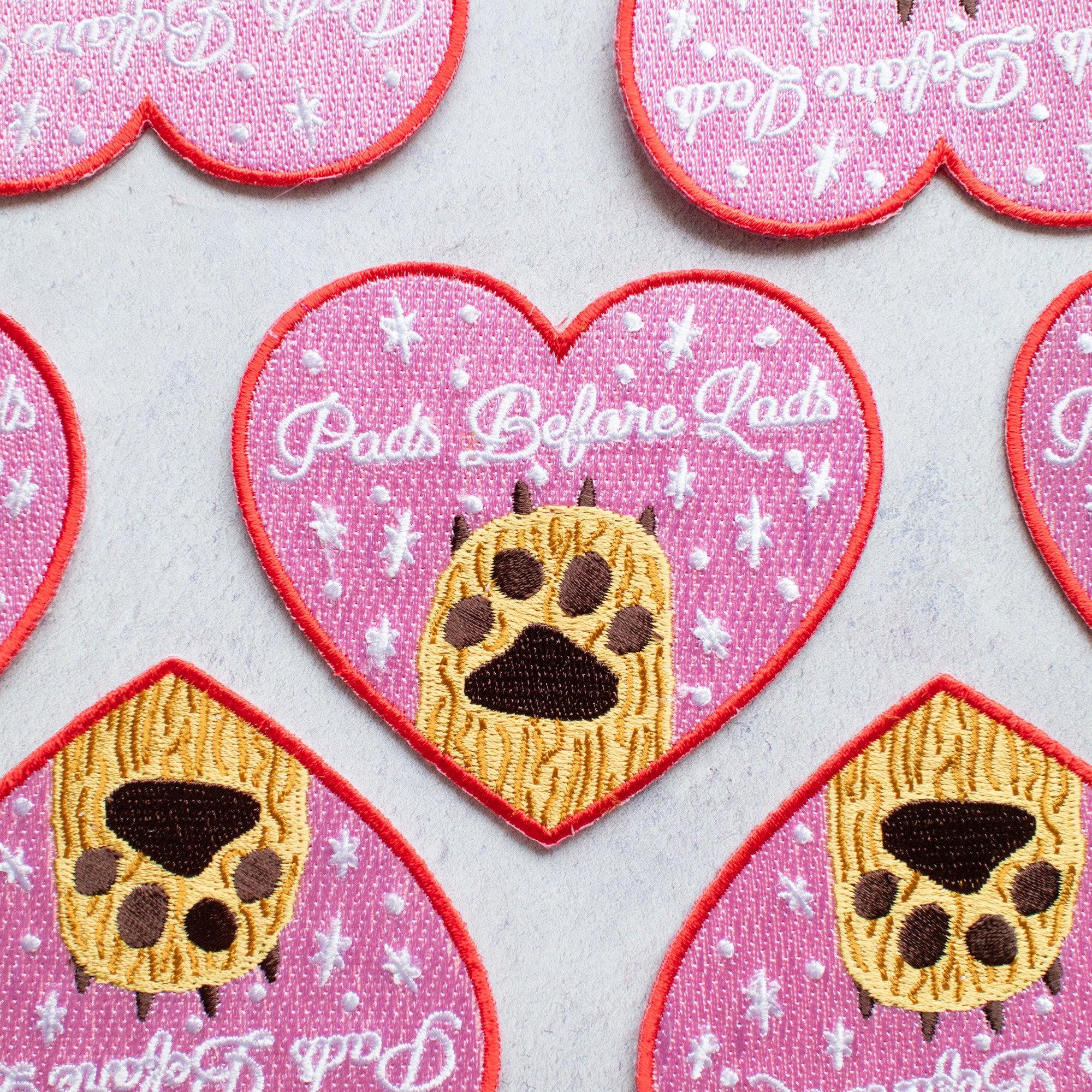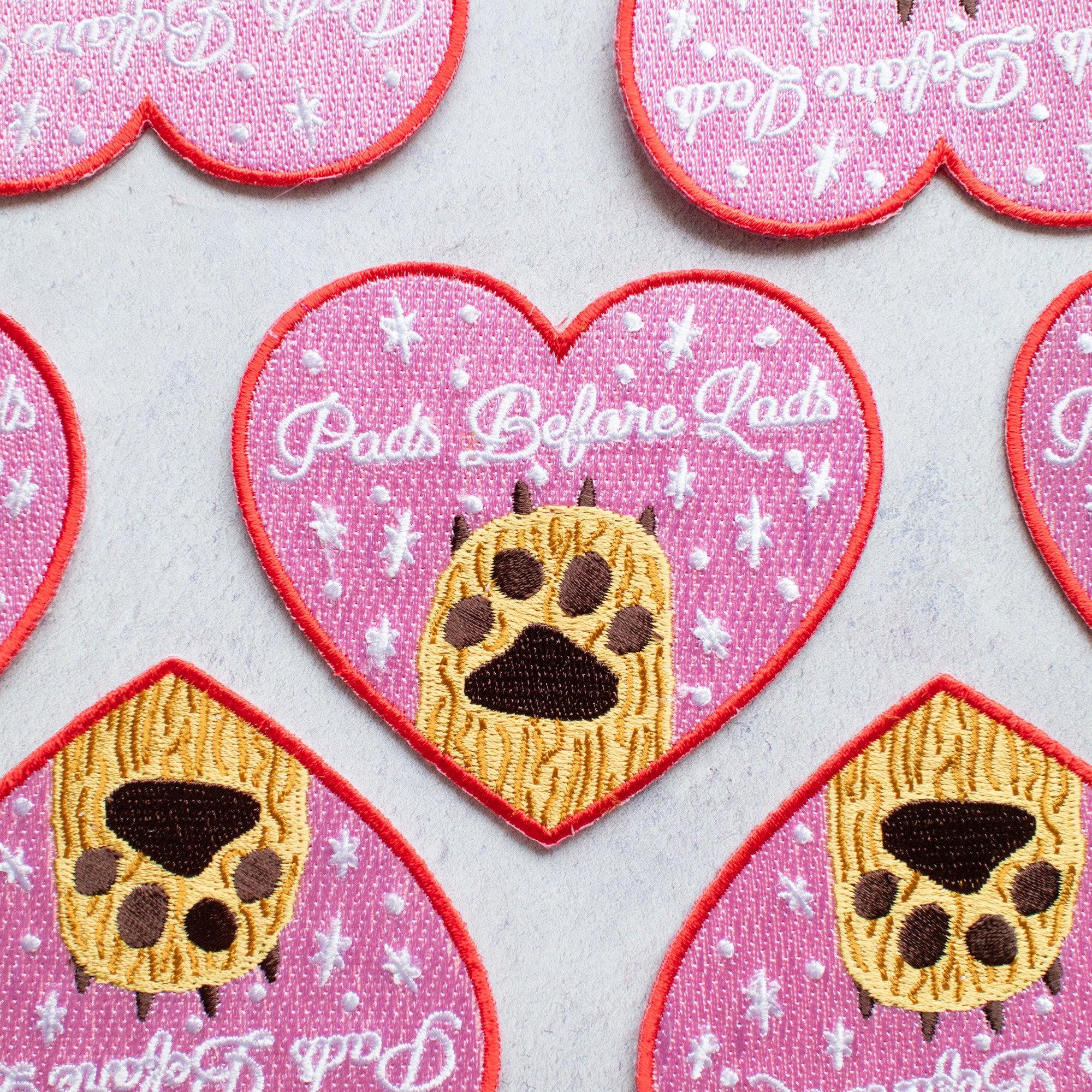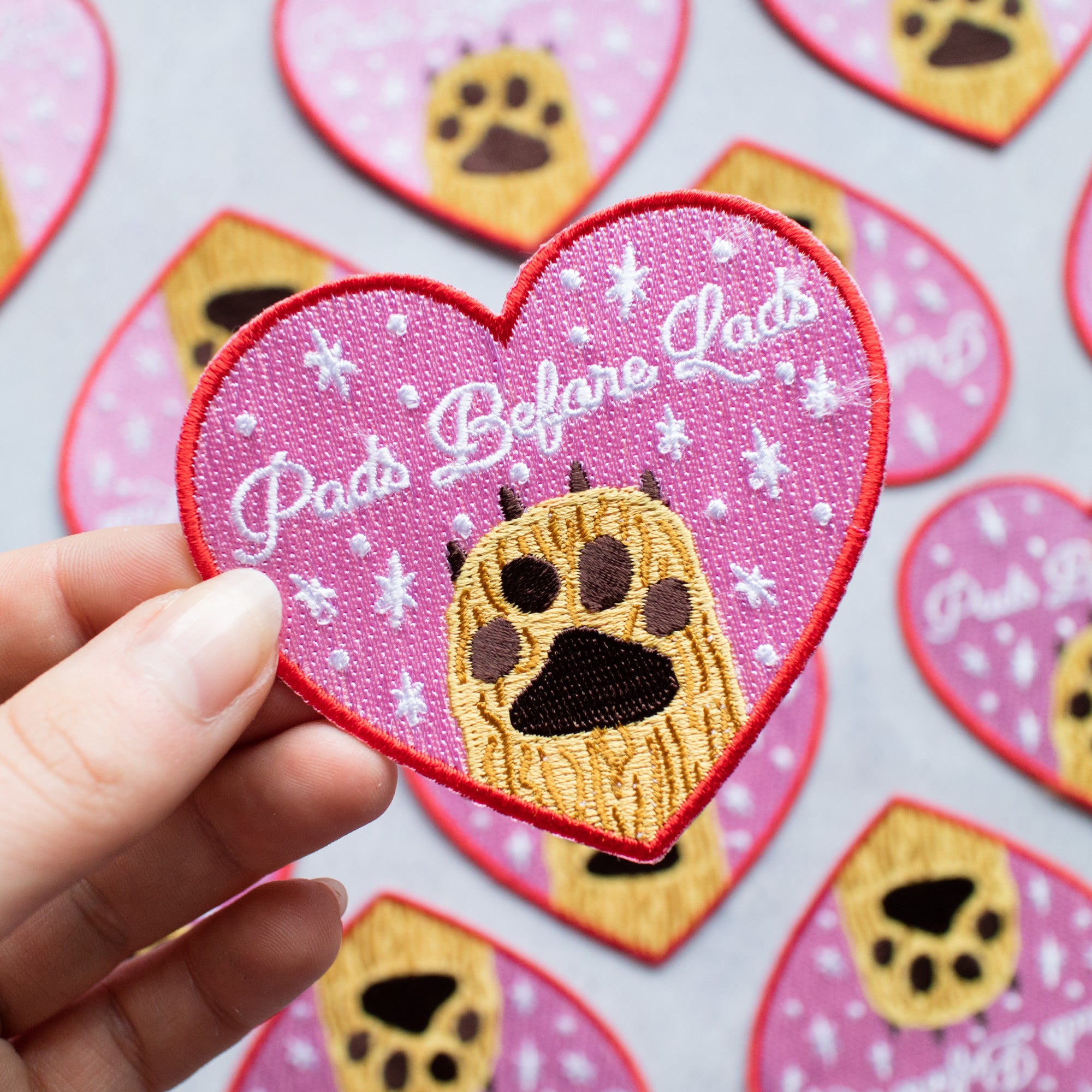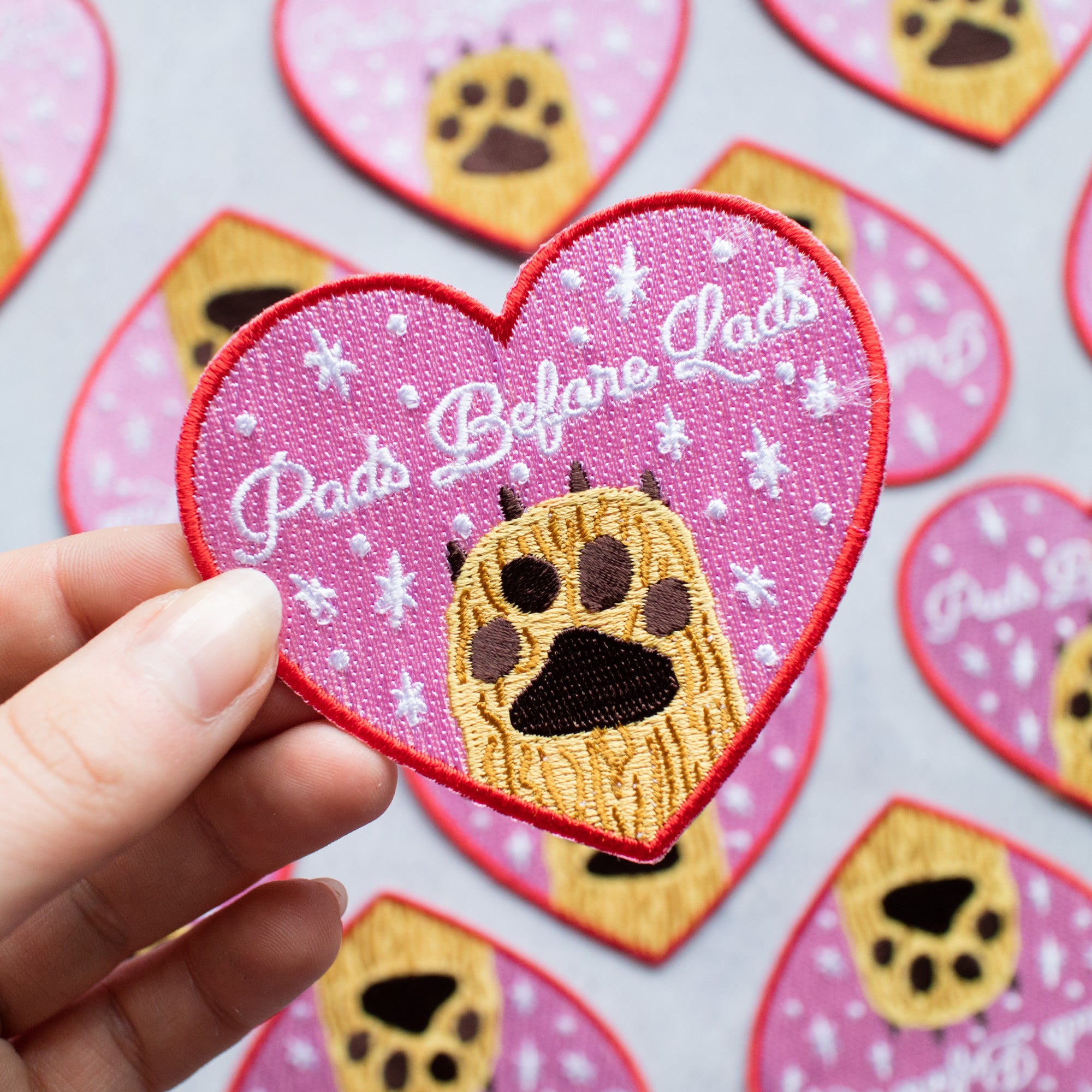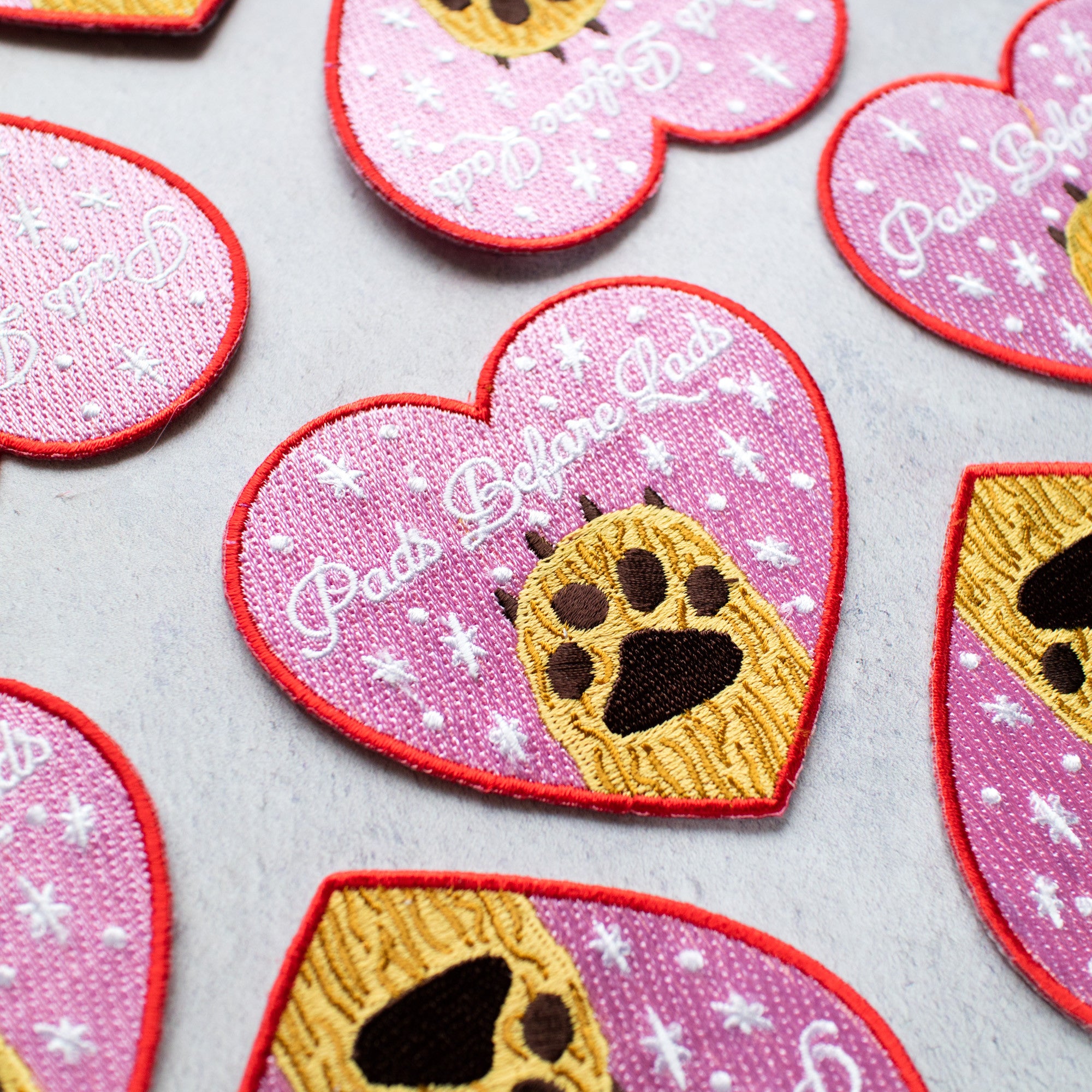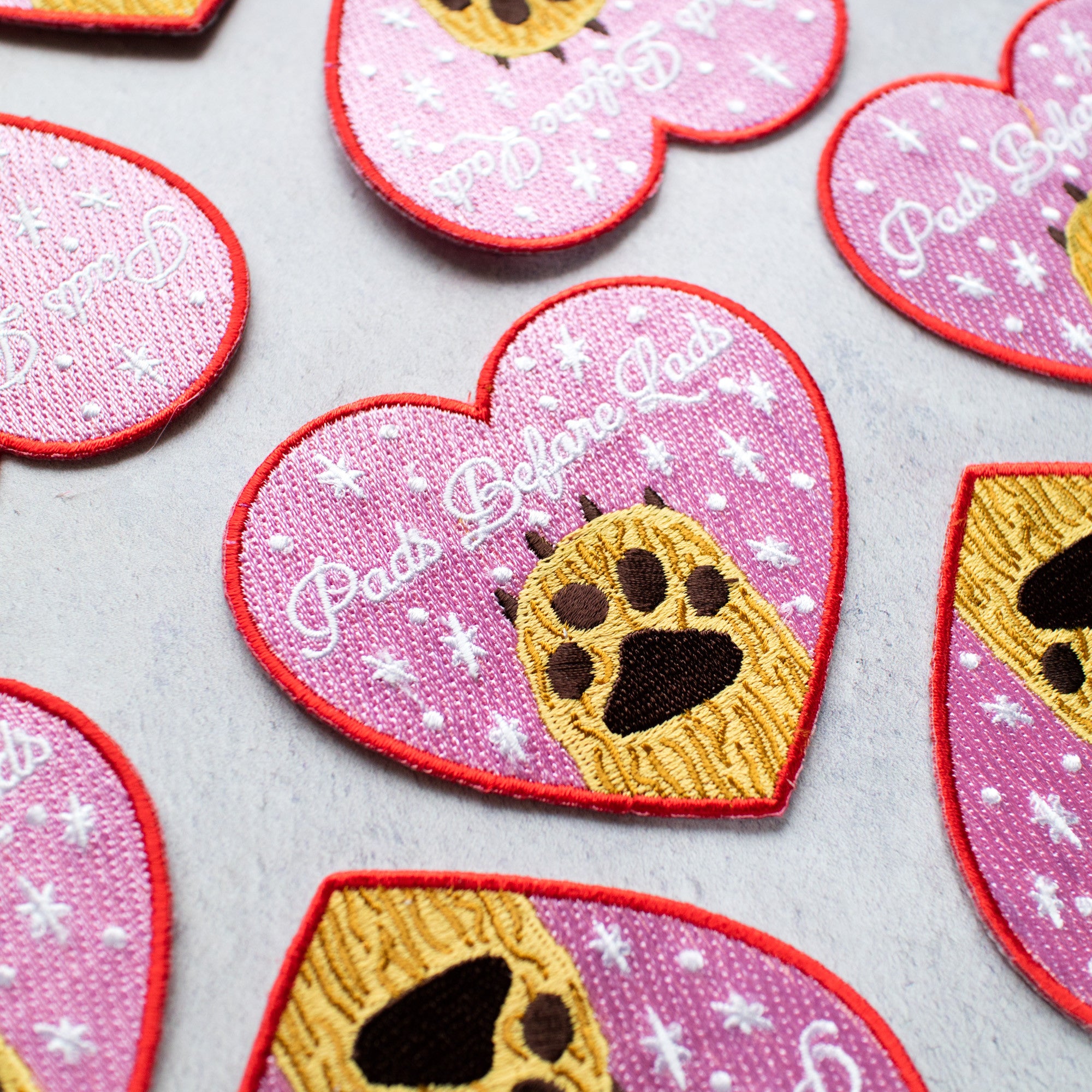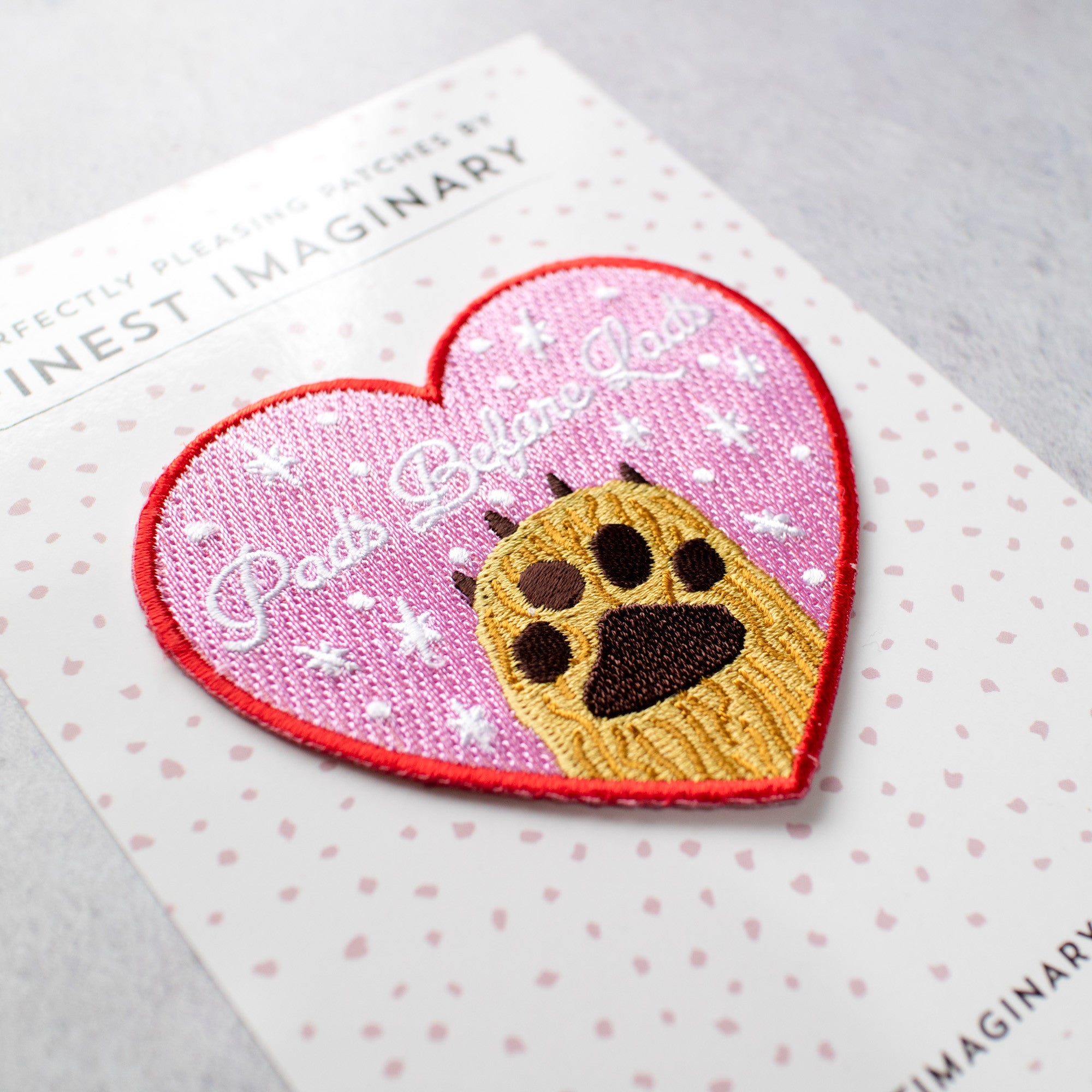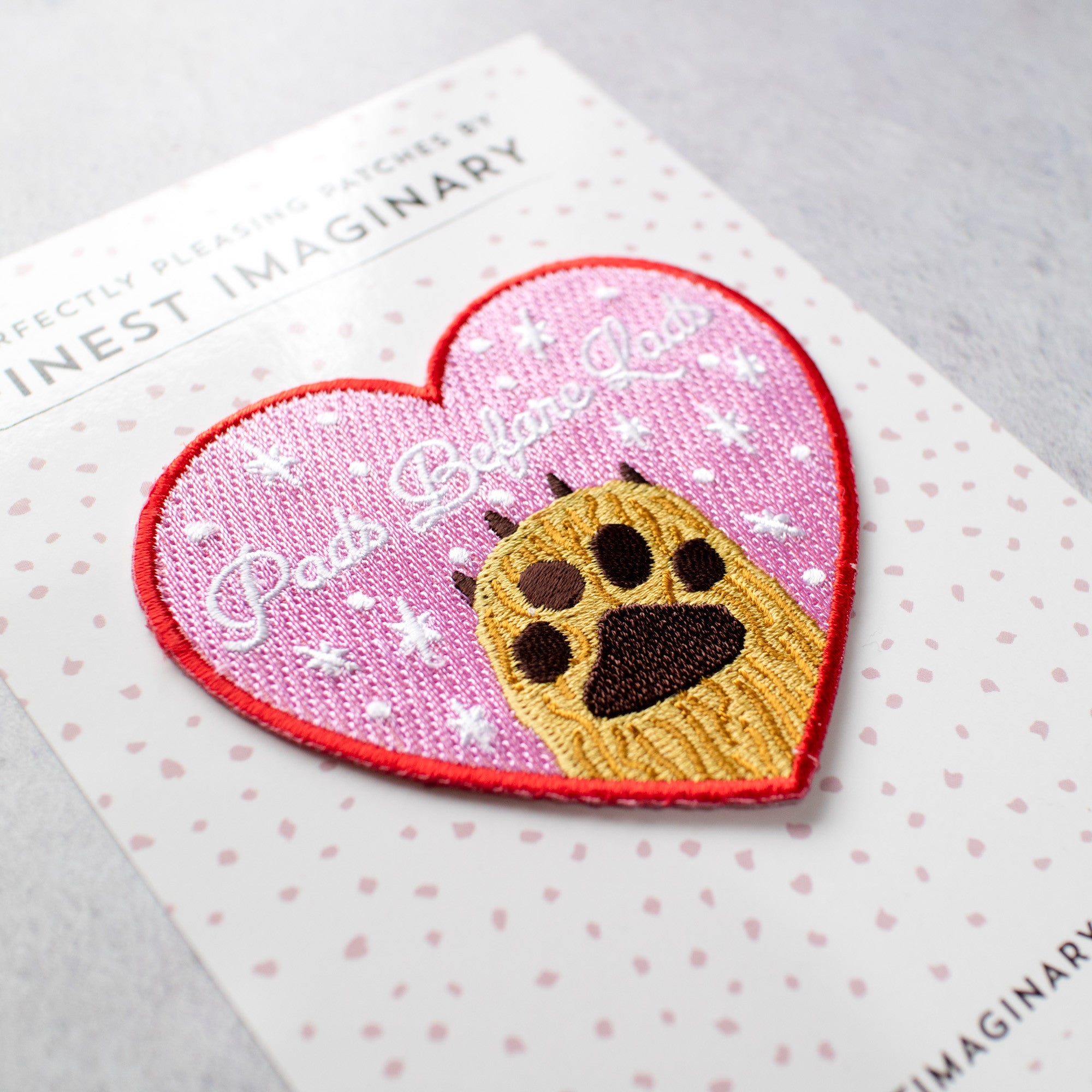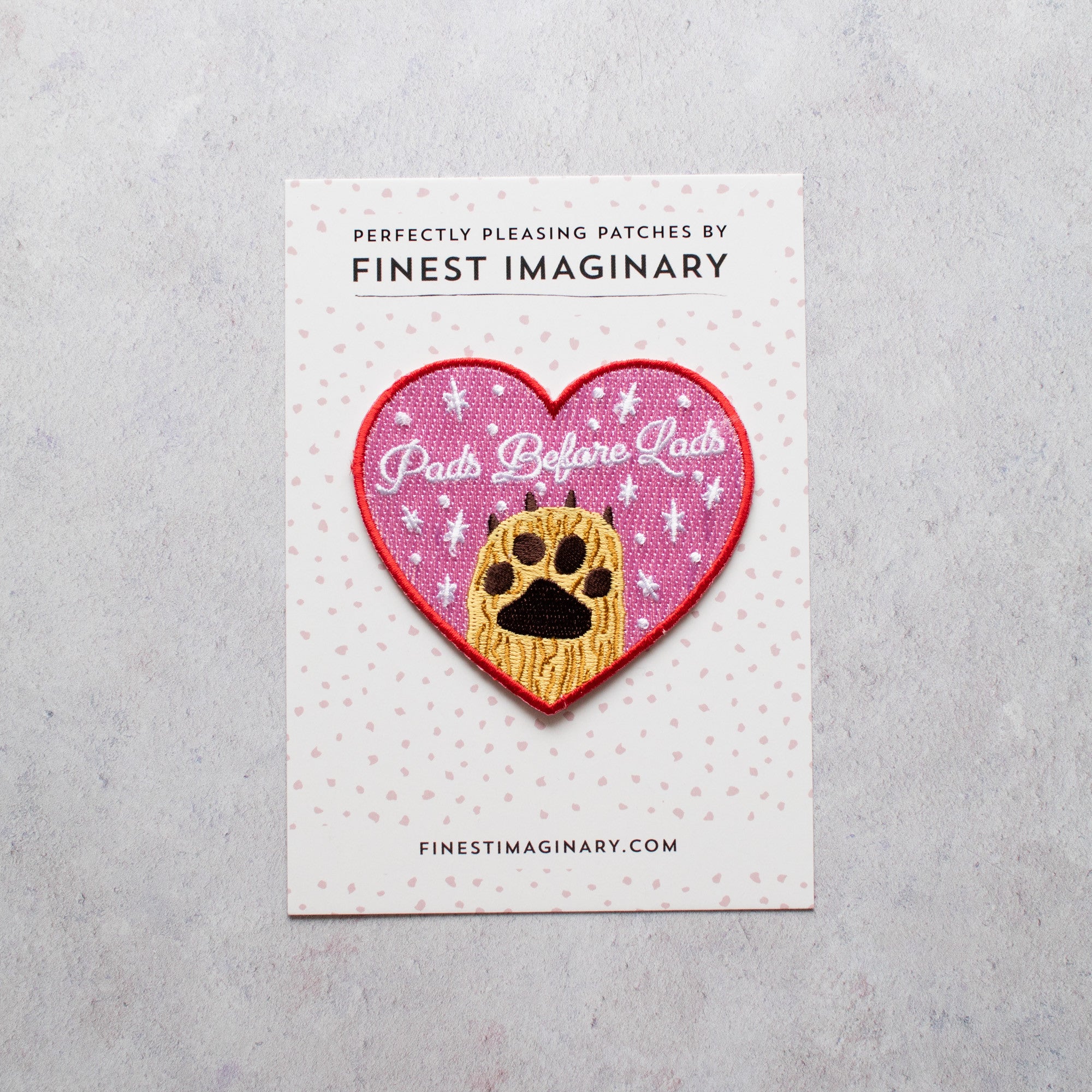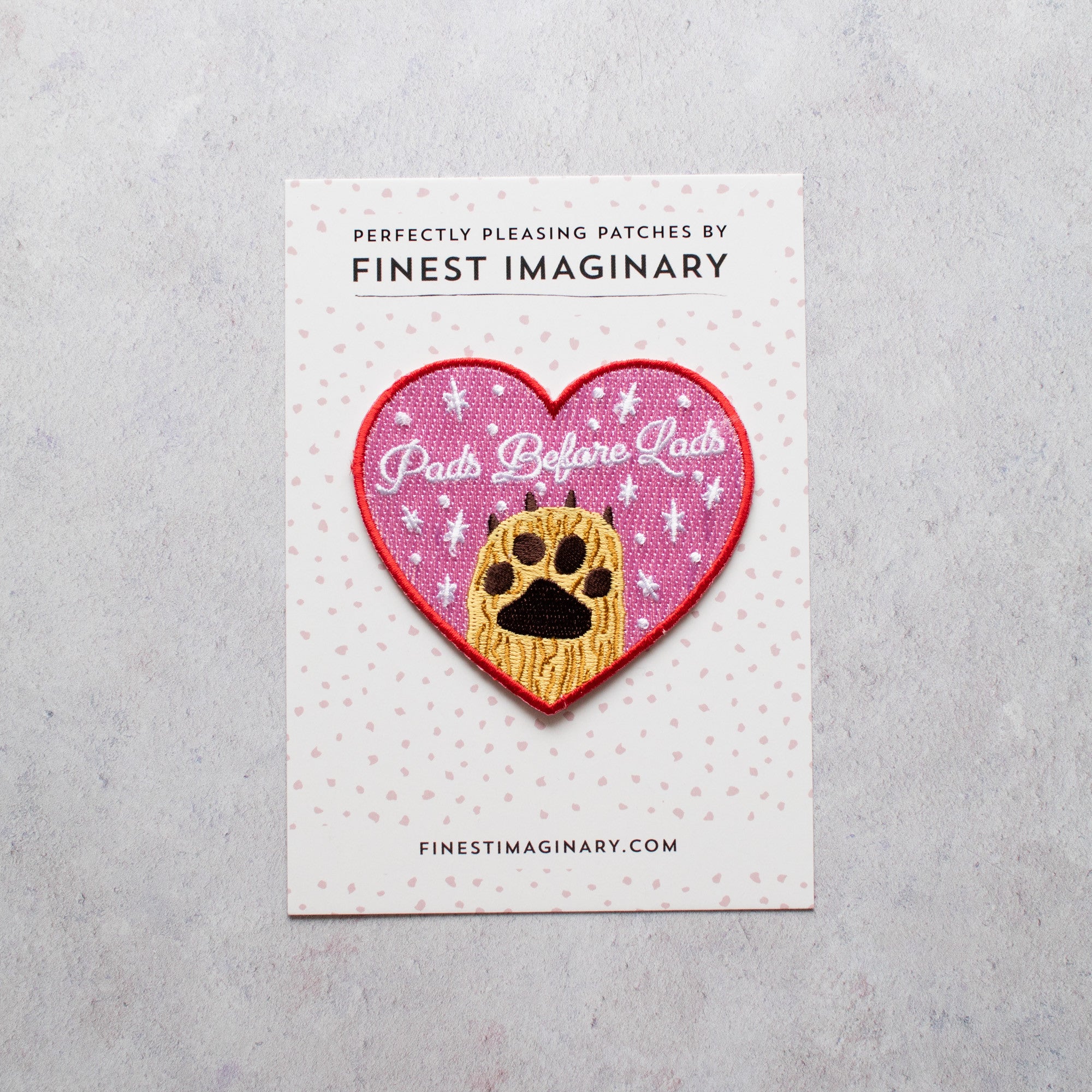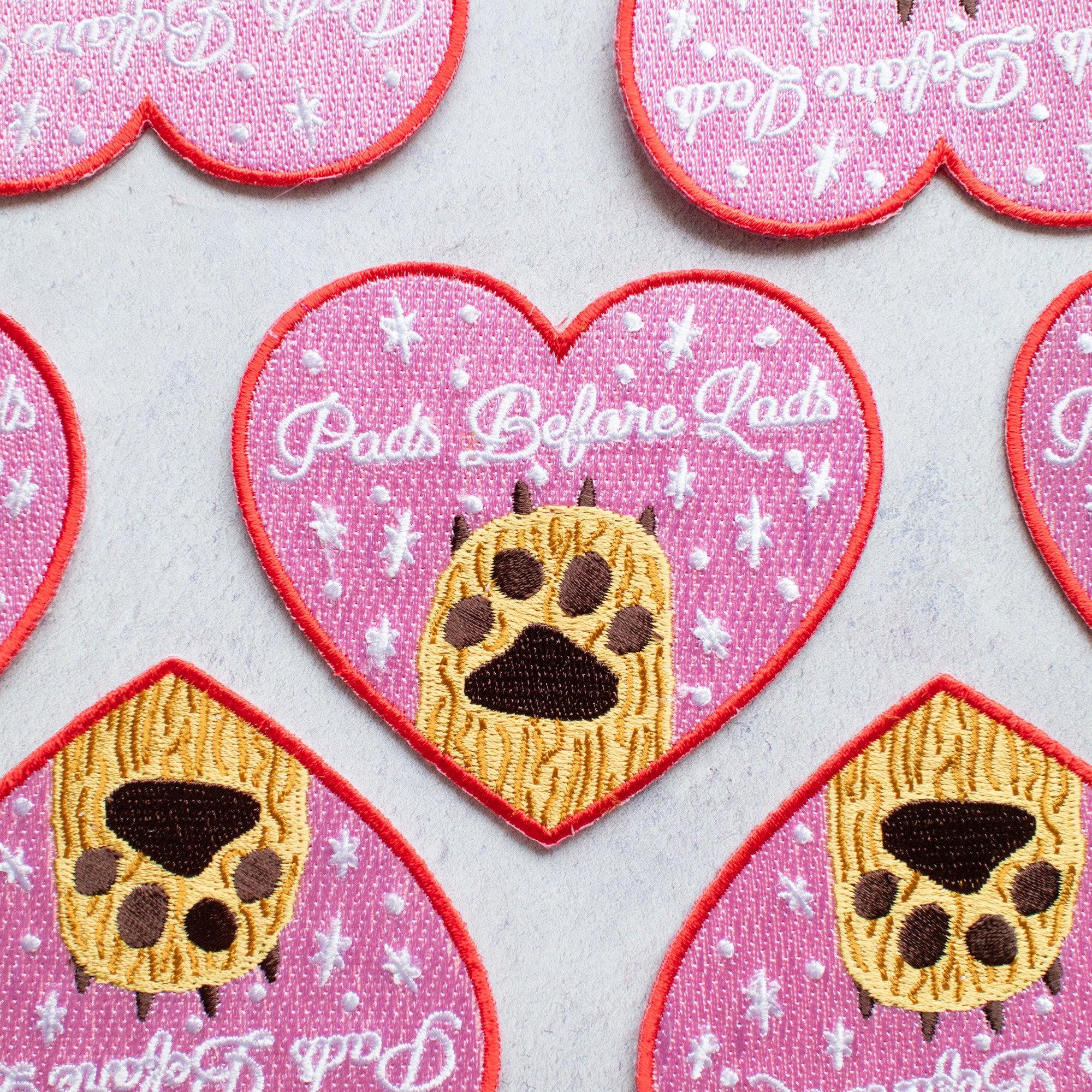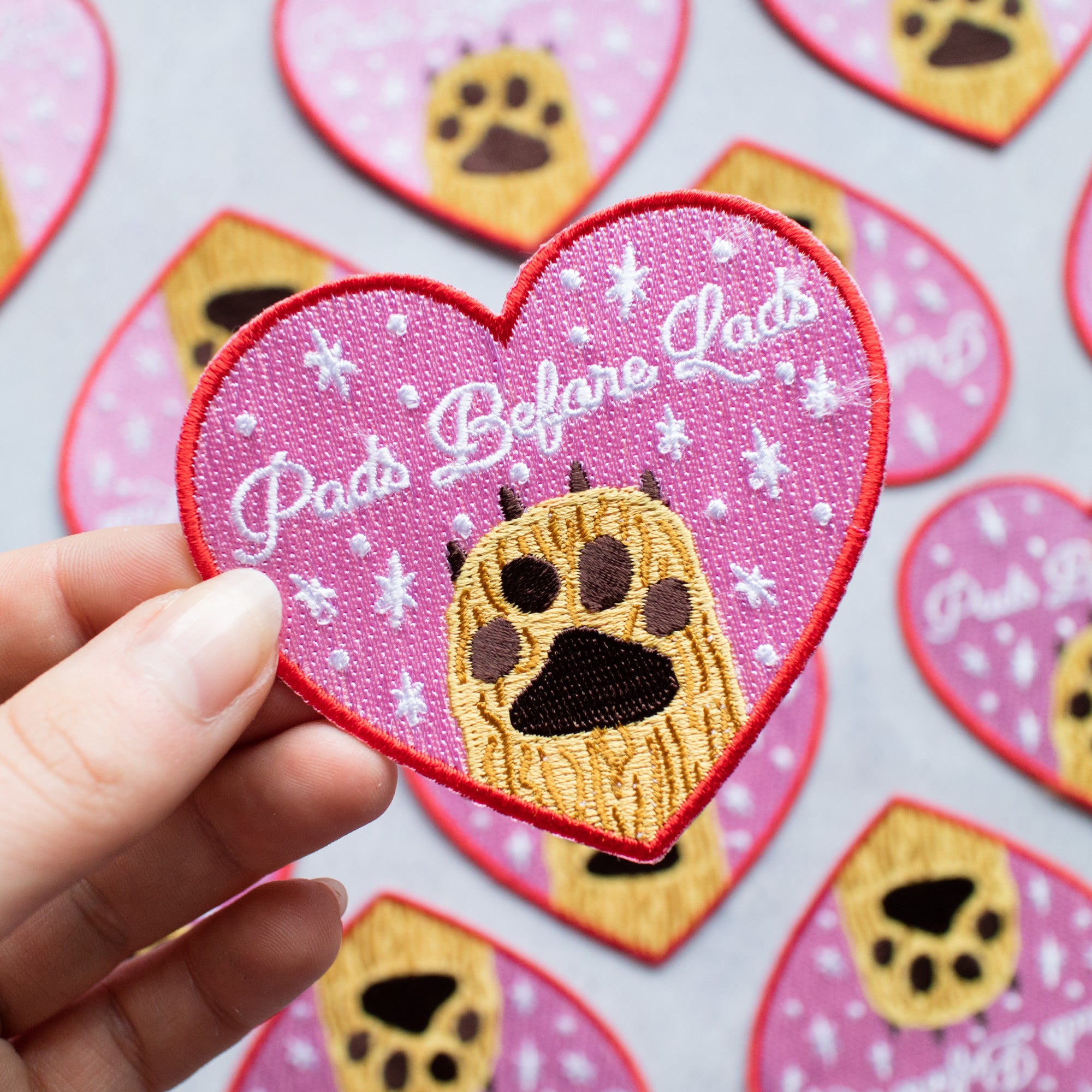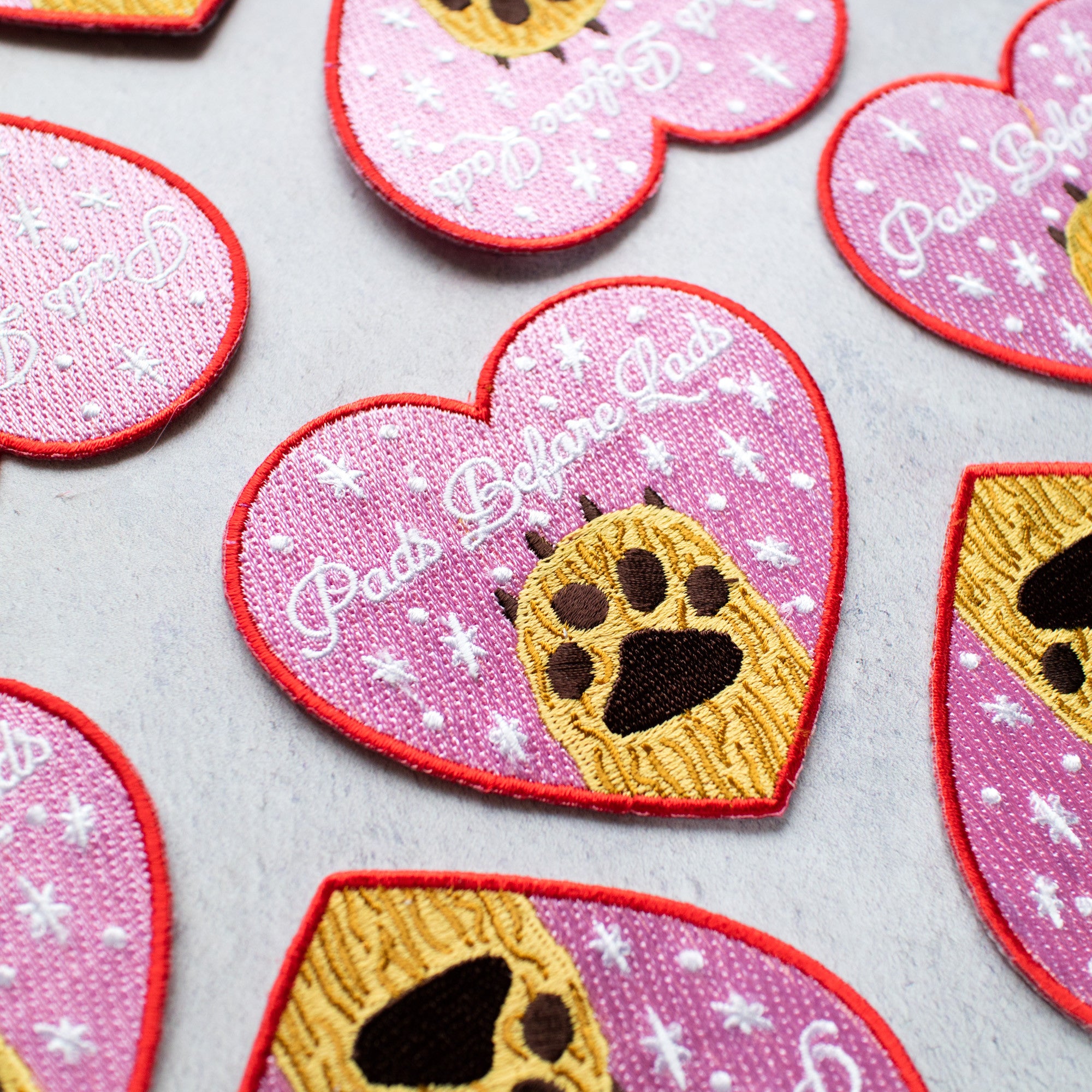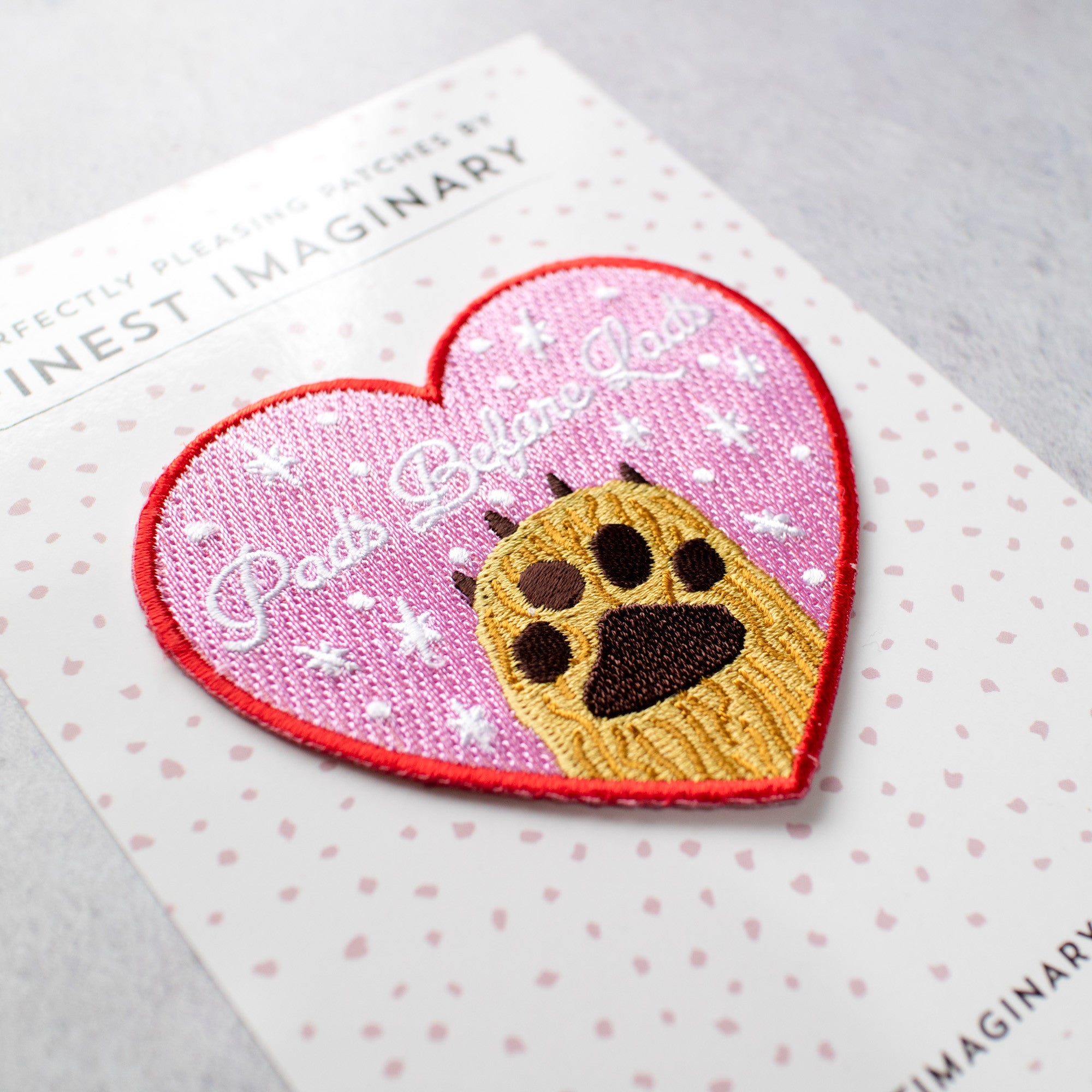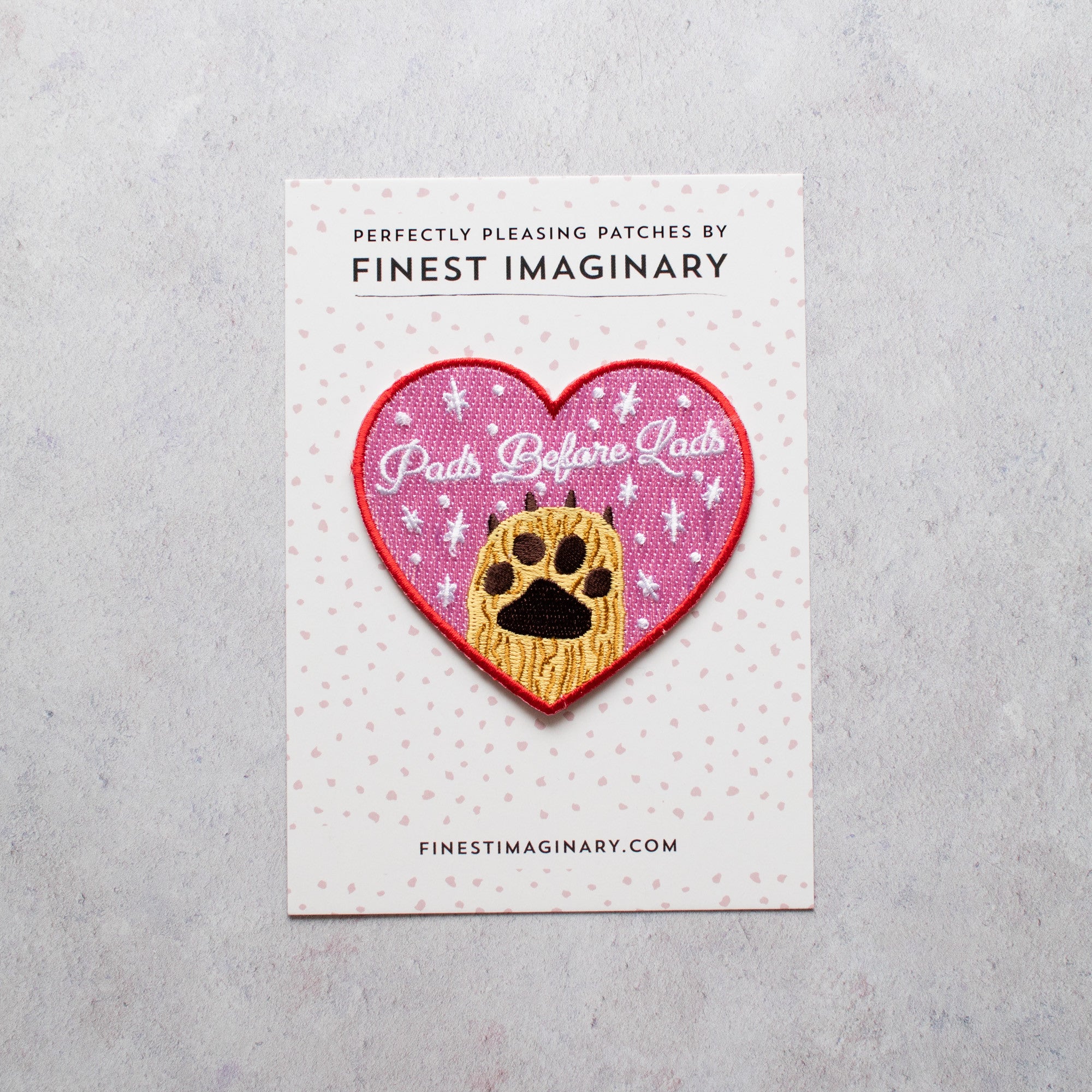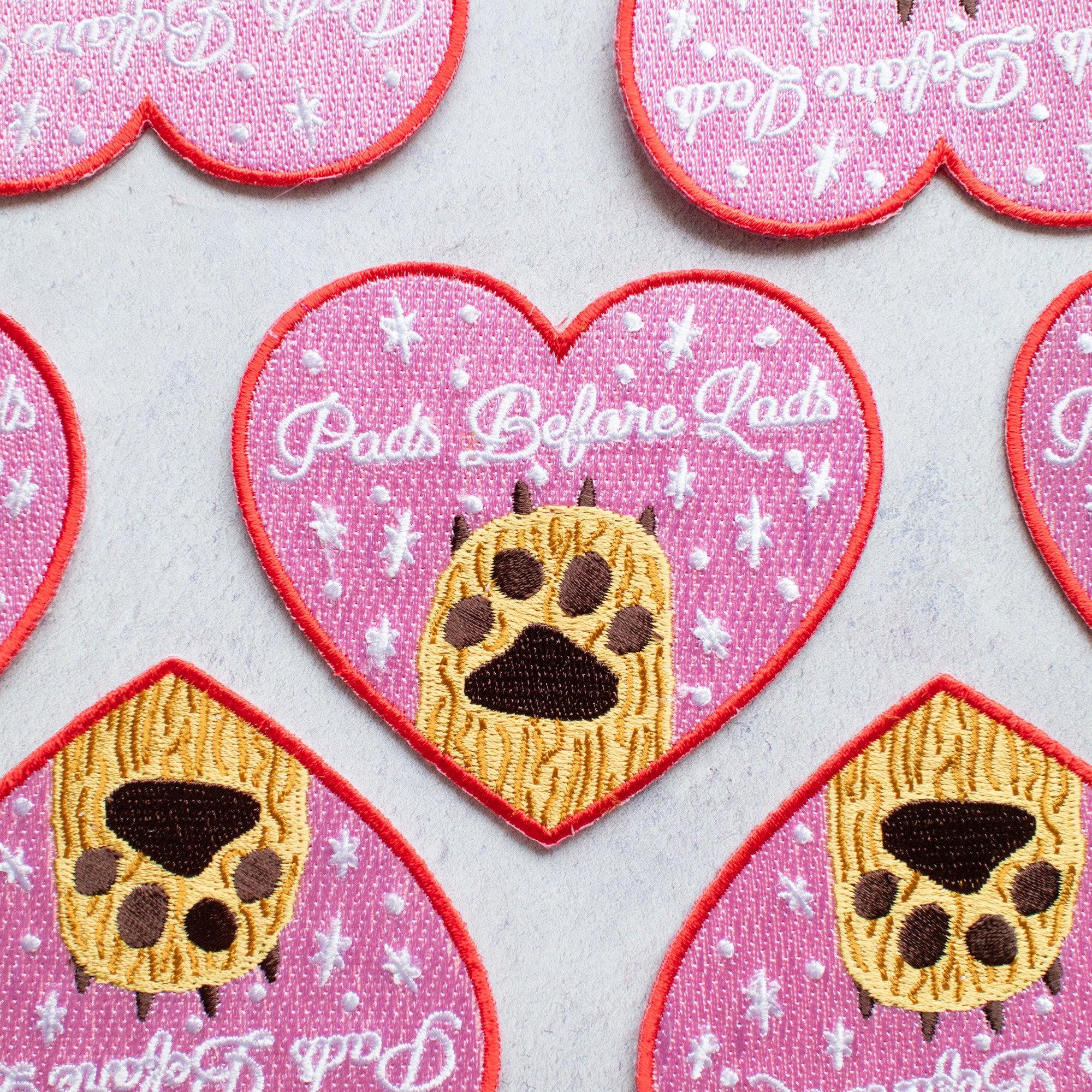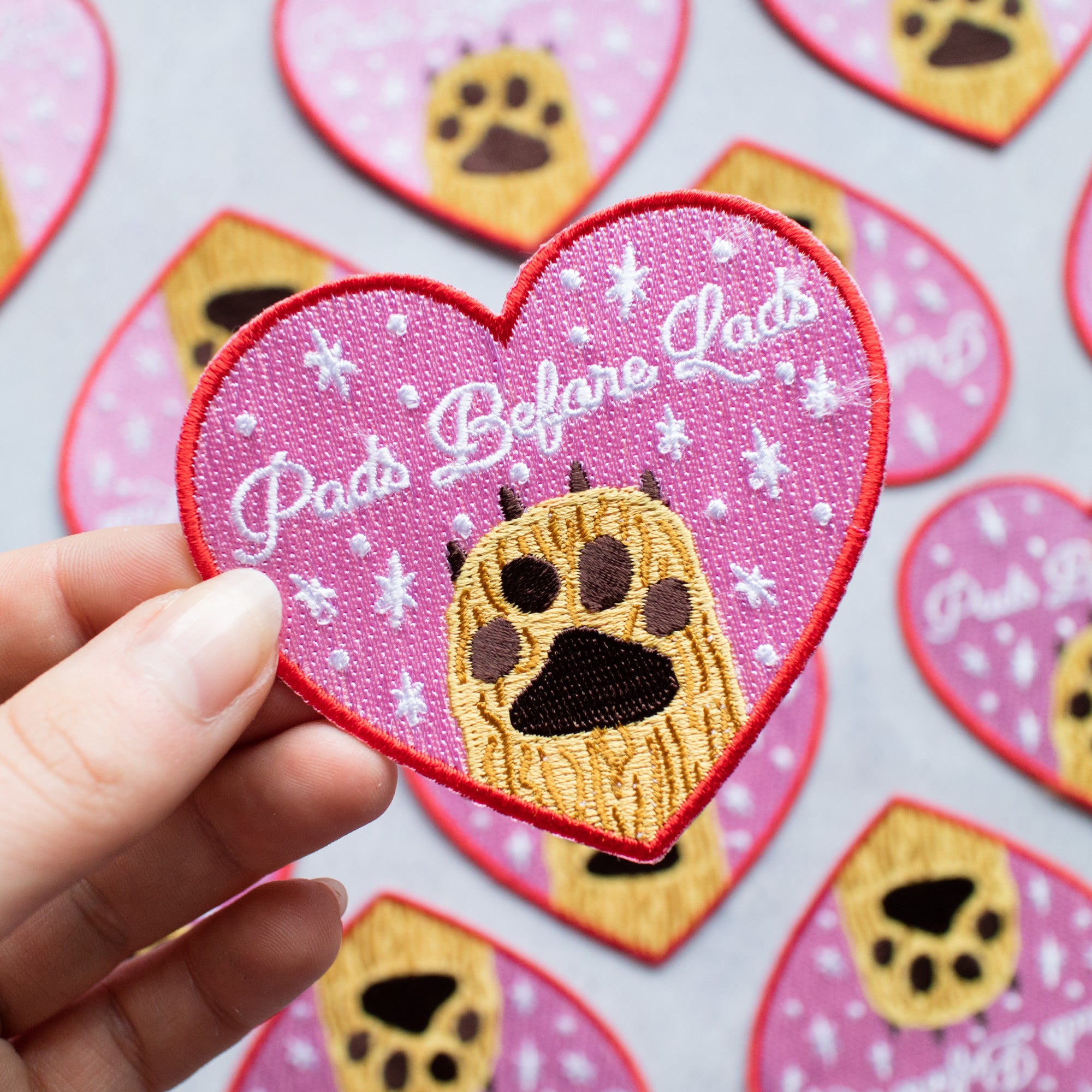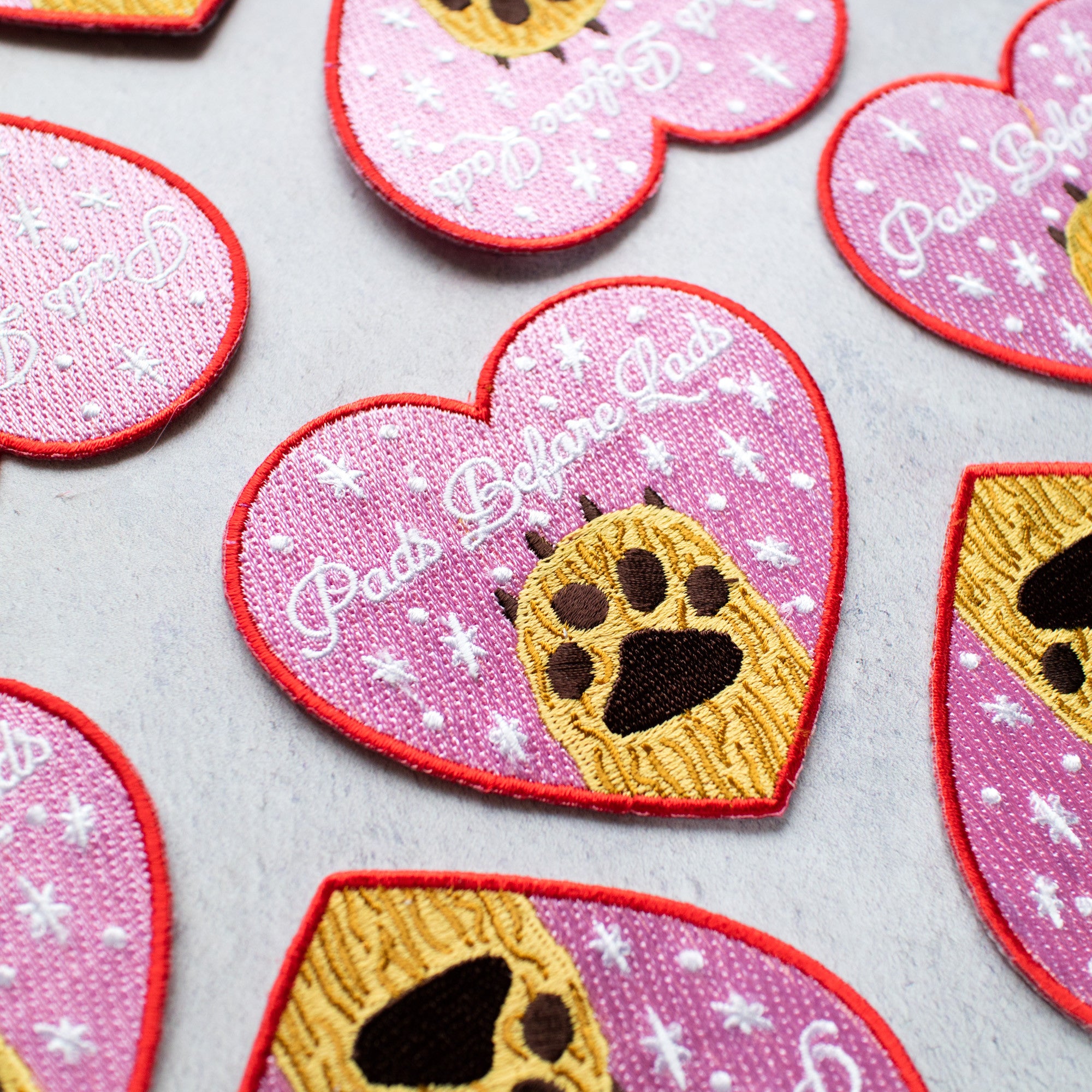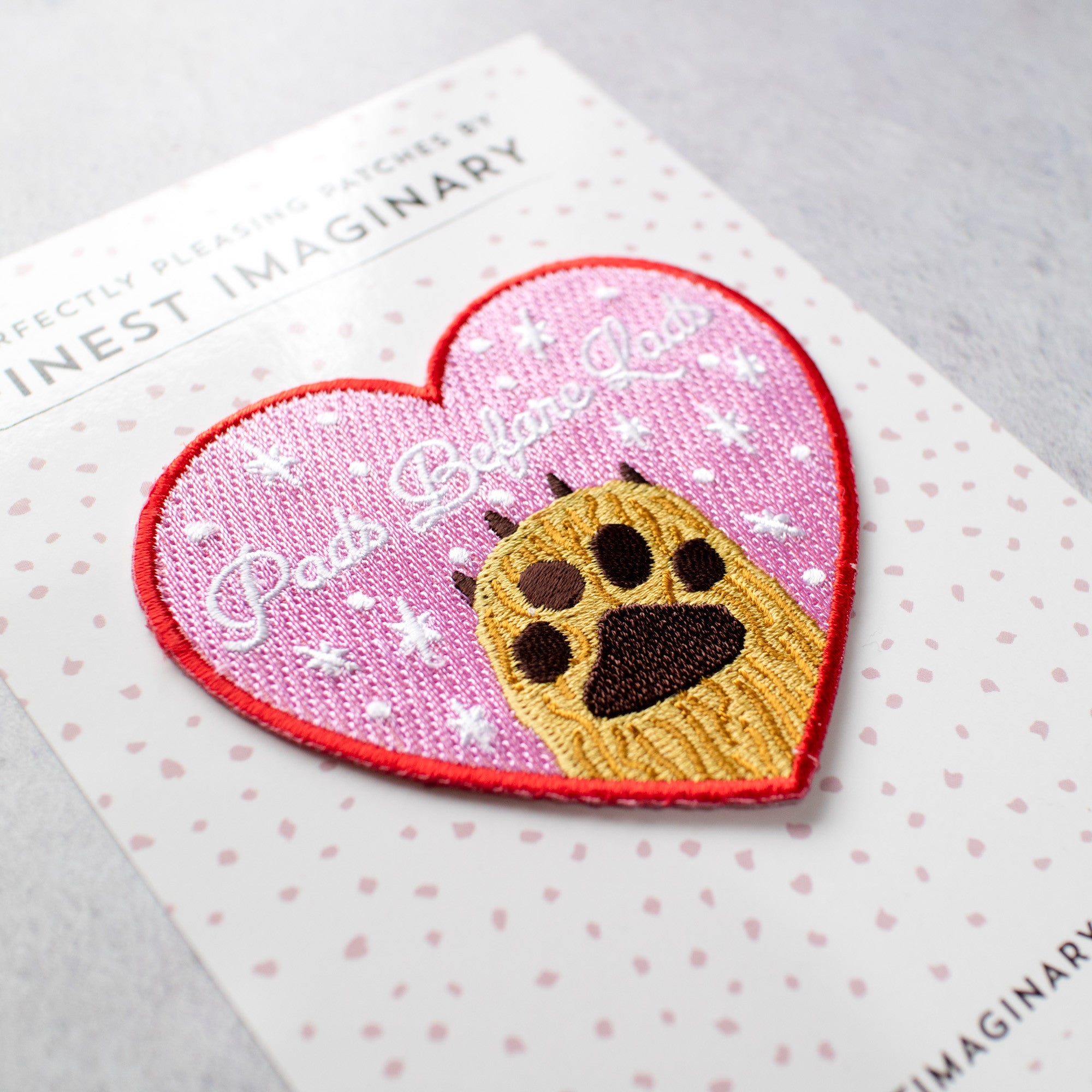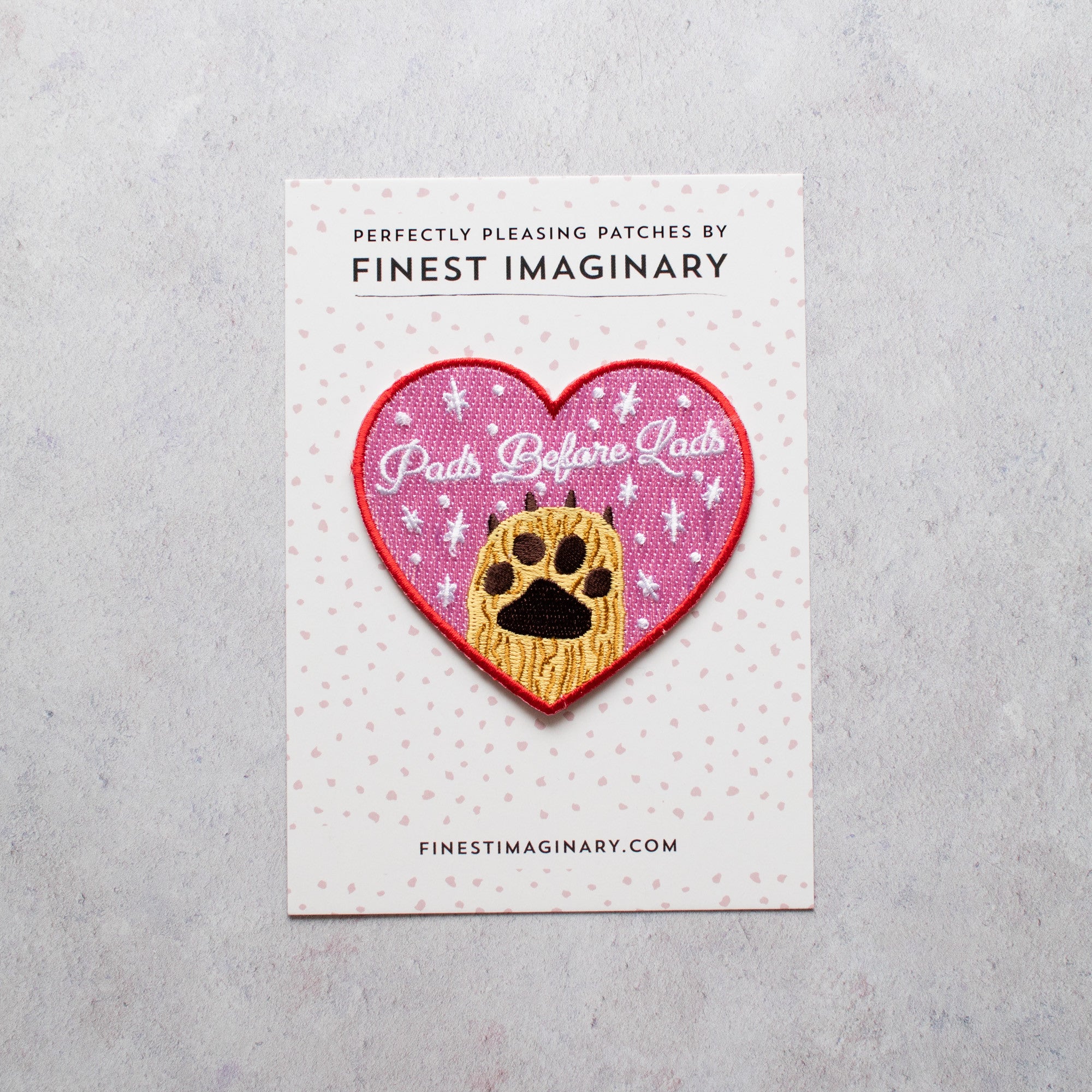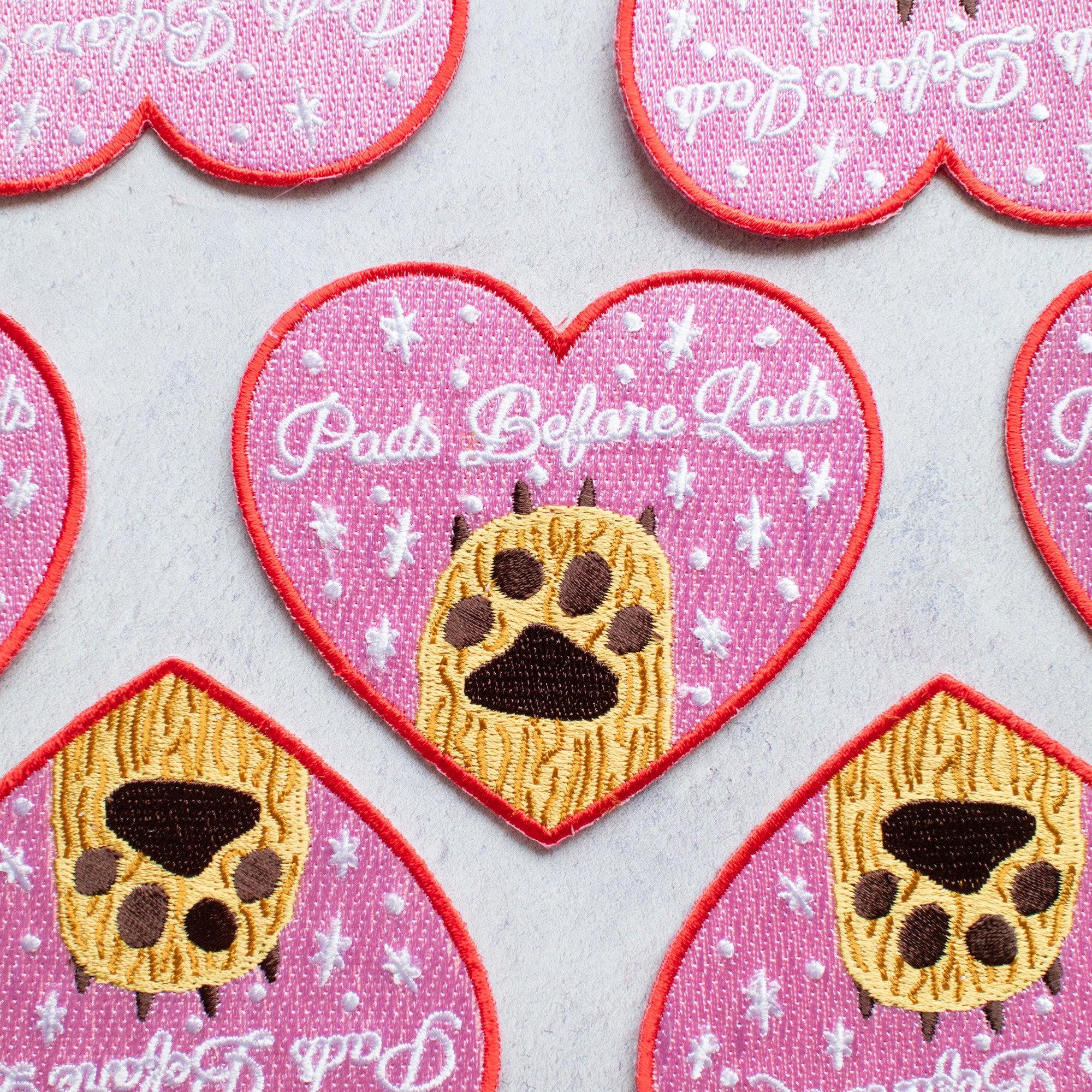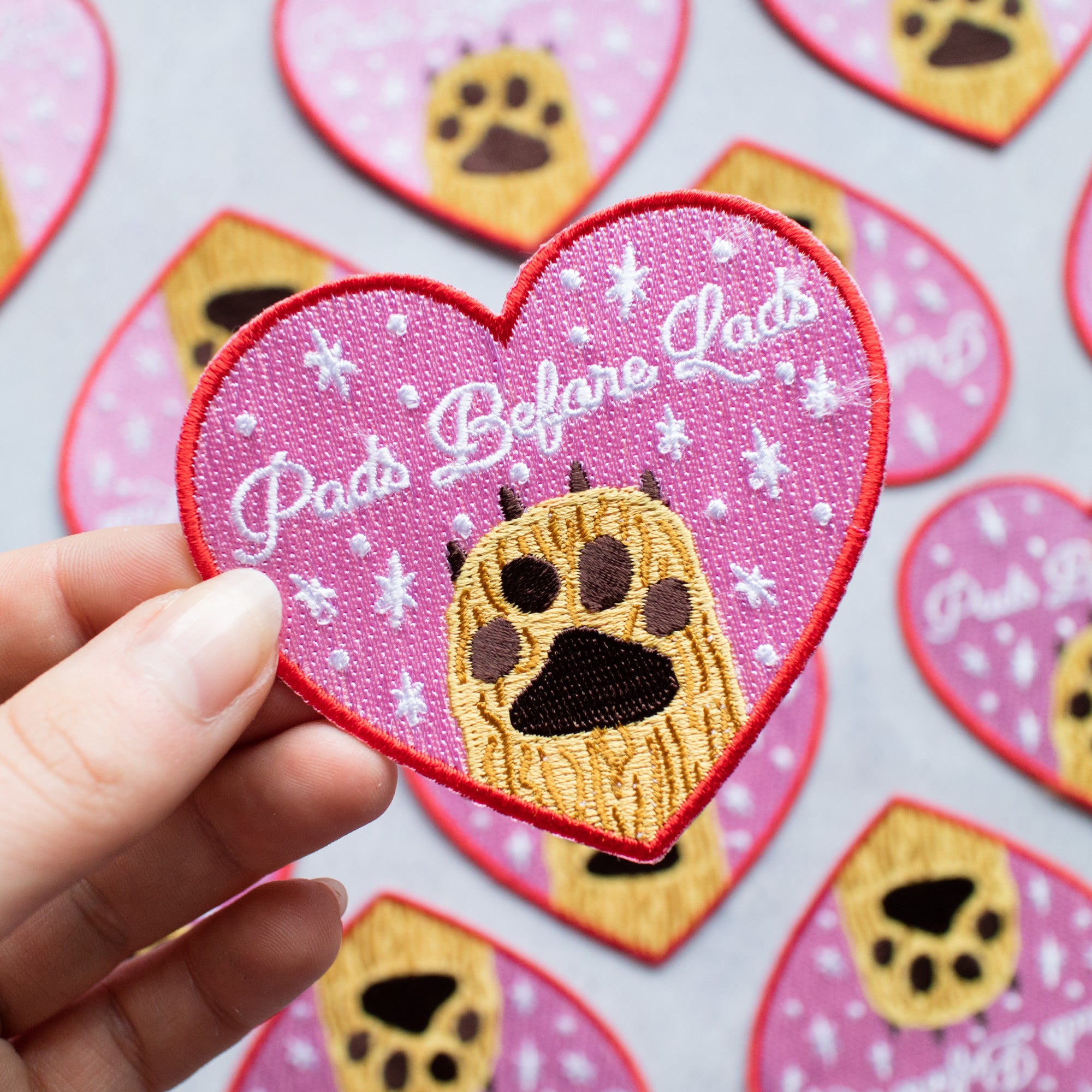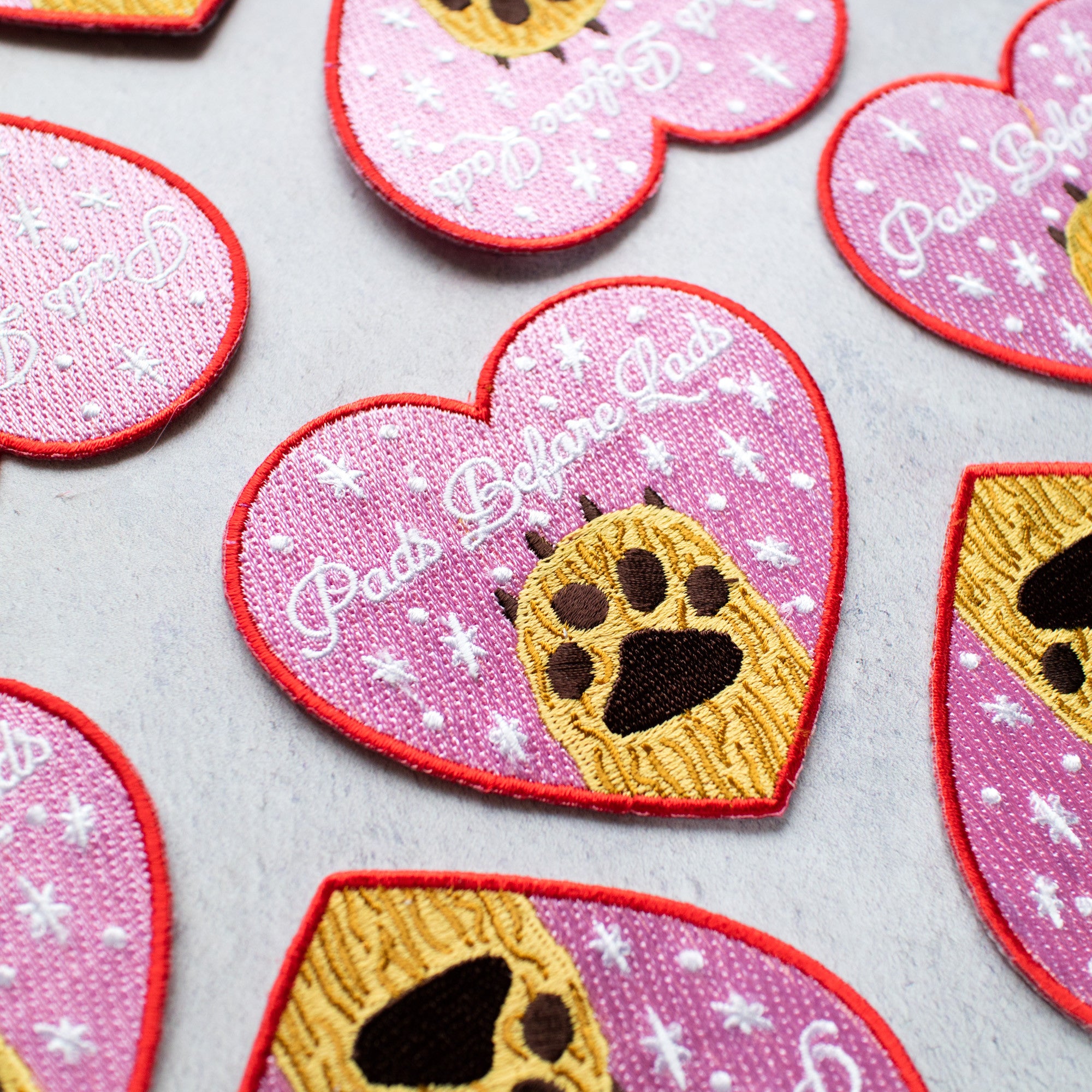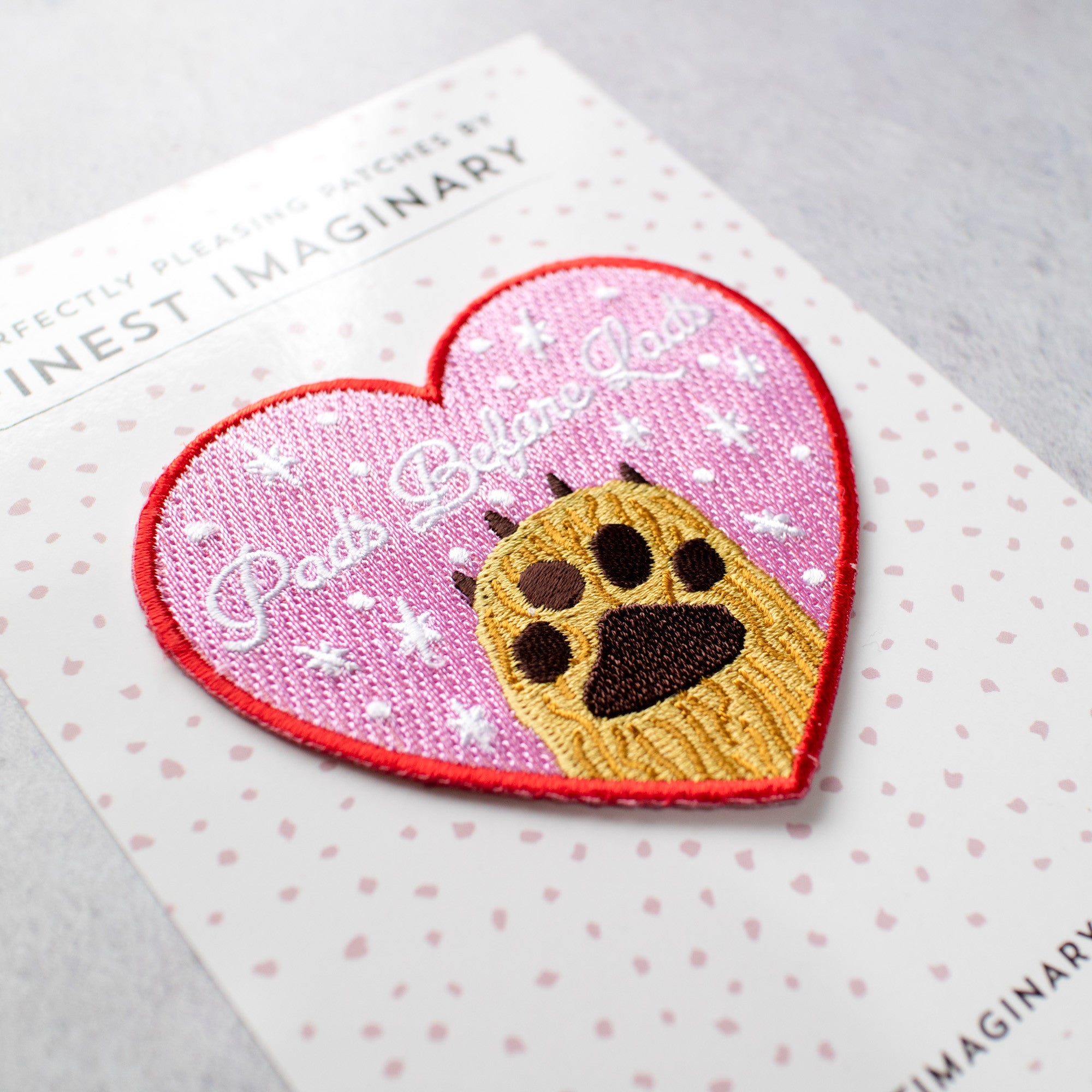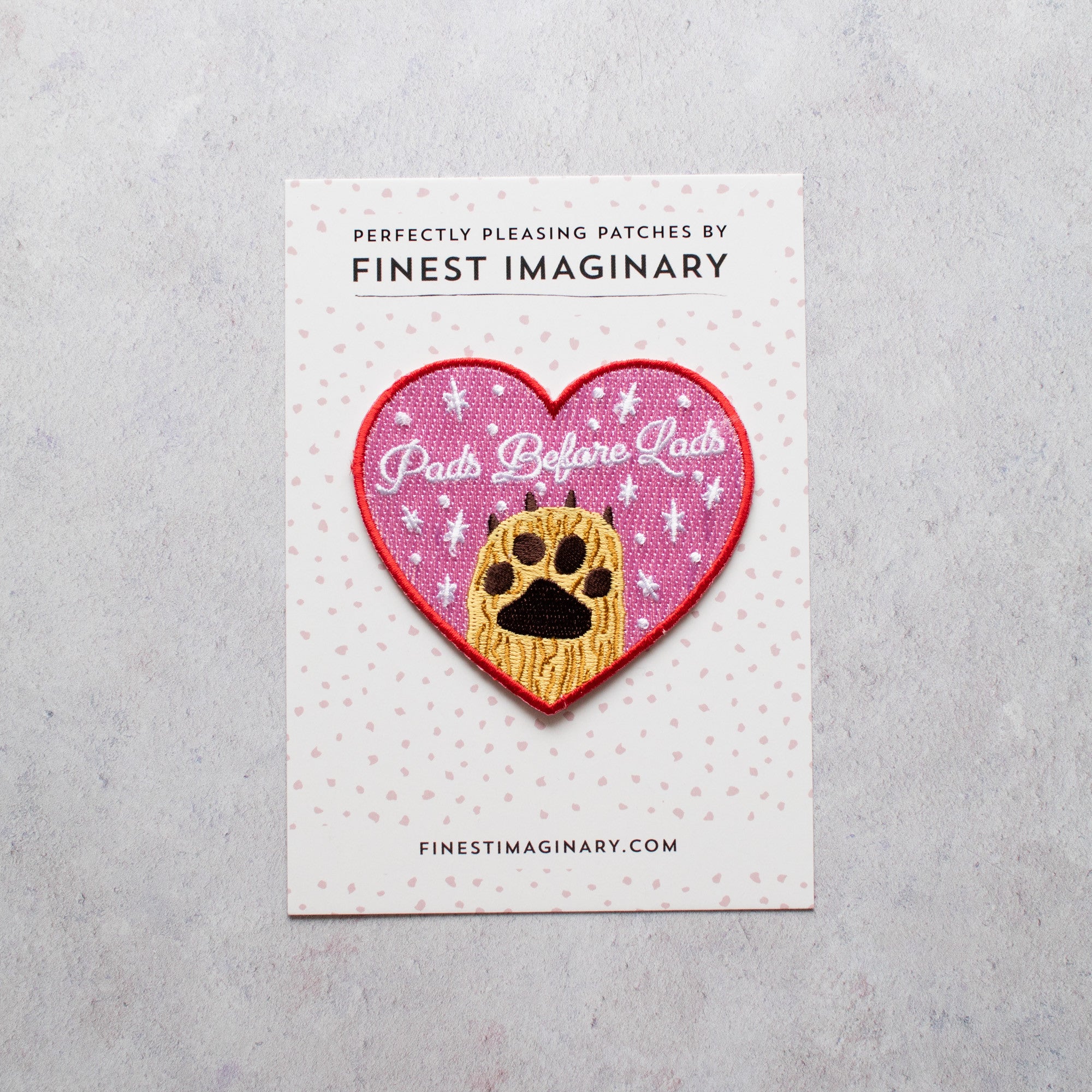 Pads before Lads Patch
FREE SHIPPING ON UK ORDERS OVER £15
Whether it's a dog or a cat, our furry best friends mean the world to us. We love their boop-able noses, their soft kitten fur, and their jellybean pads... we even put up with hairballs and slobbery chops!
Here's a patch to let all the boys know that your fur baby will always come first!
With detailed embroidery in white, pink and brown, this patch can be ironed on to any garment (we love to add patches to plain t-shirts, making a whole new unique top!). Use a medium heat and make sure it's stuck good and proper before washing (but for extra safety, sew around the edge with a simple running stitch).
Our "Pads before Lads" patch measures 8cm X 7.5cm and comes displayed on a backing card.
The perfect gift
I saw this patch when buying The Great Indoors patch and decided to get it as a gift for my doggy loving friend. It's absolutely lovely and amazing quality!
Cute
Super cute and well presented. 😍♥️😍
Great for gifts.
(Although this is a gift to myself 😉)
Fast delivery.