FREE UK DELIVERY ON ORDERS OVER £20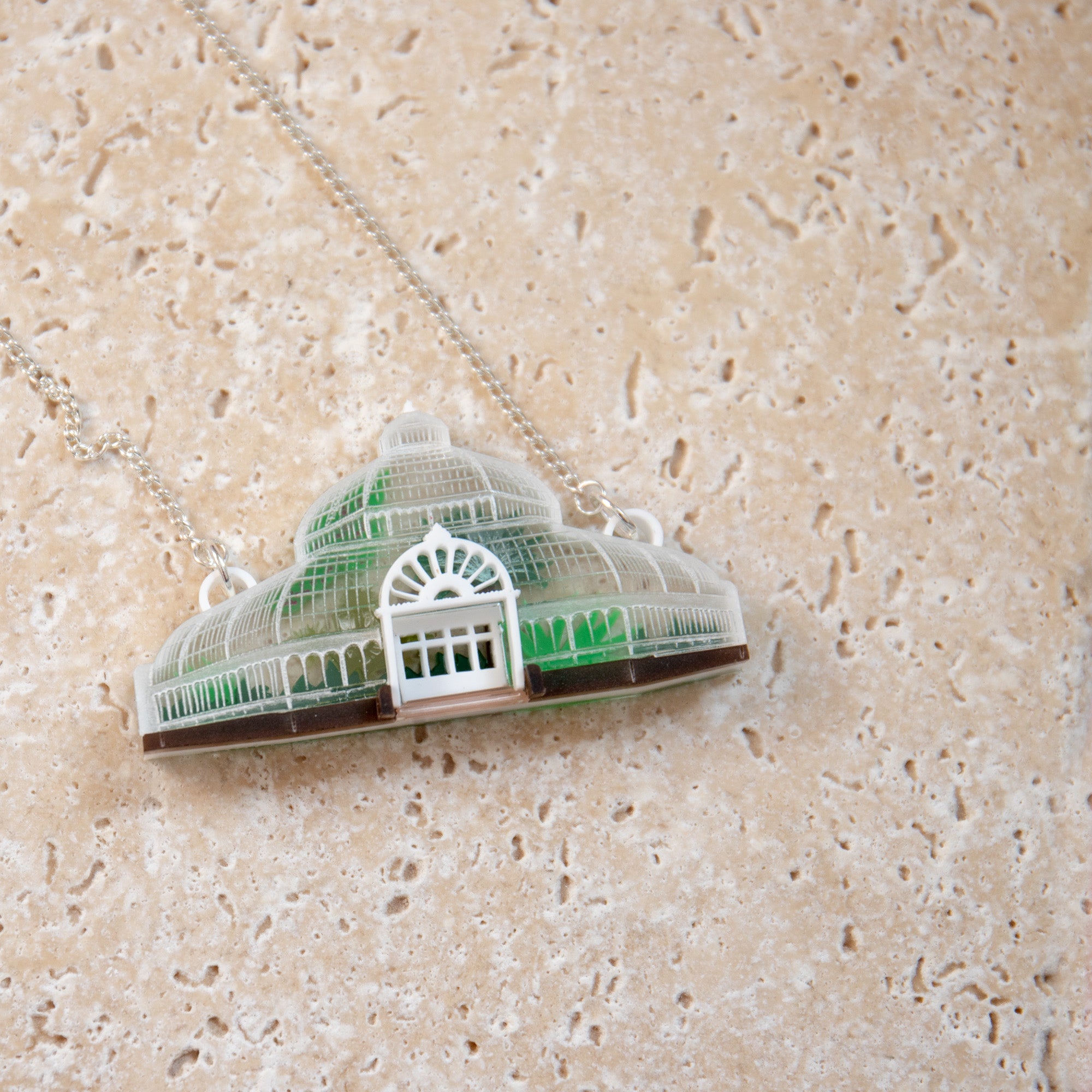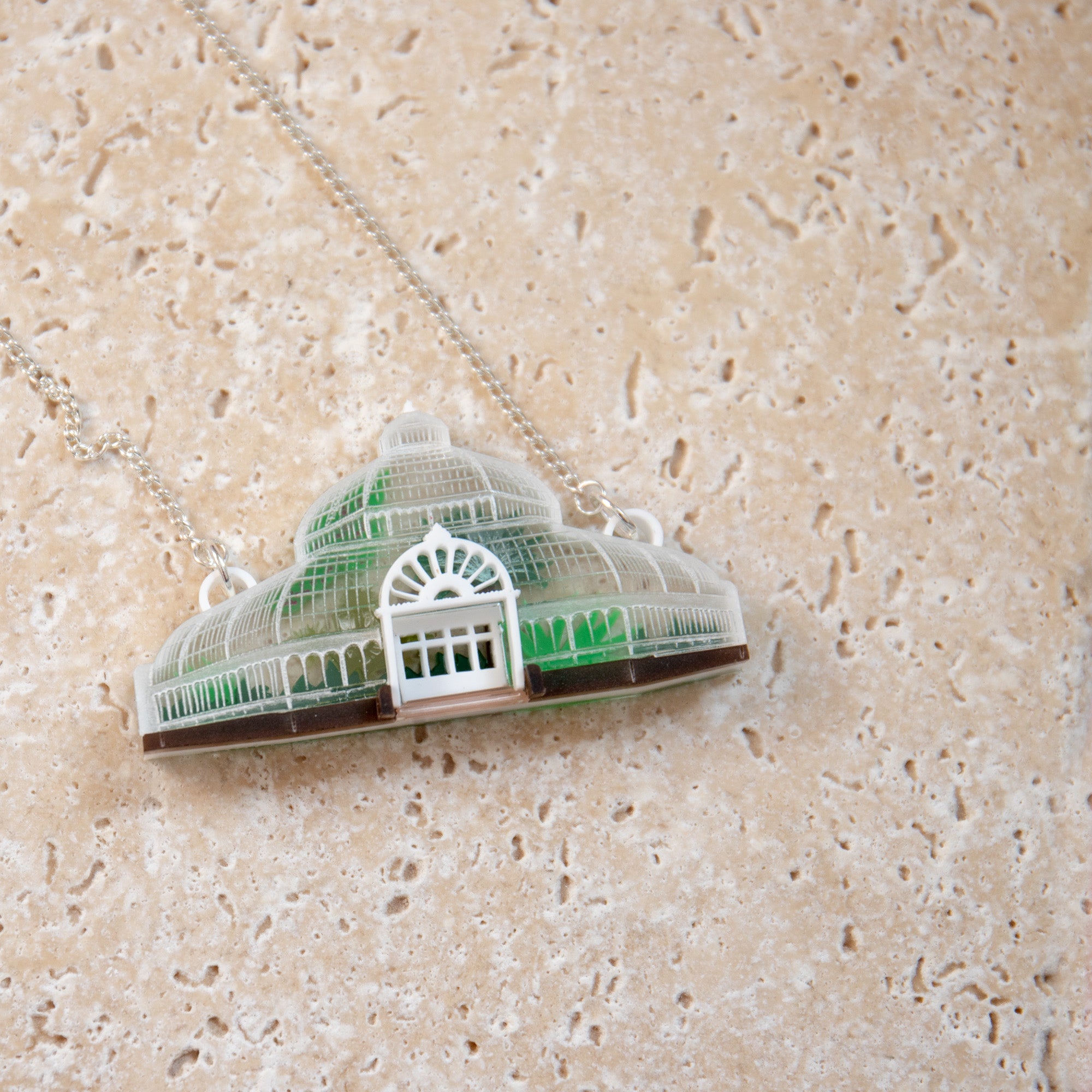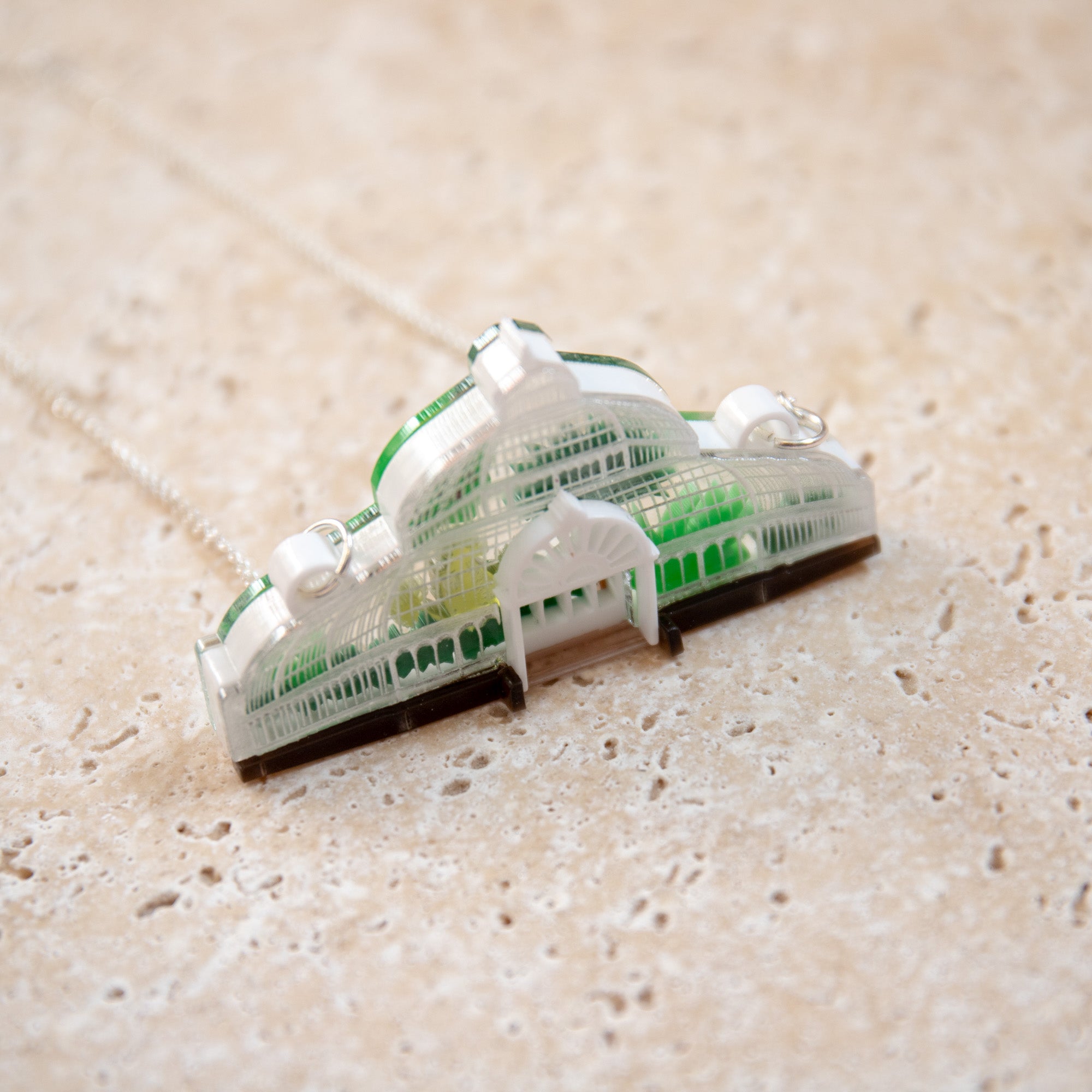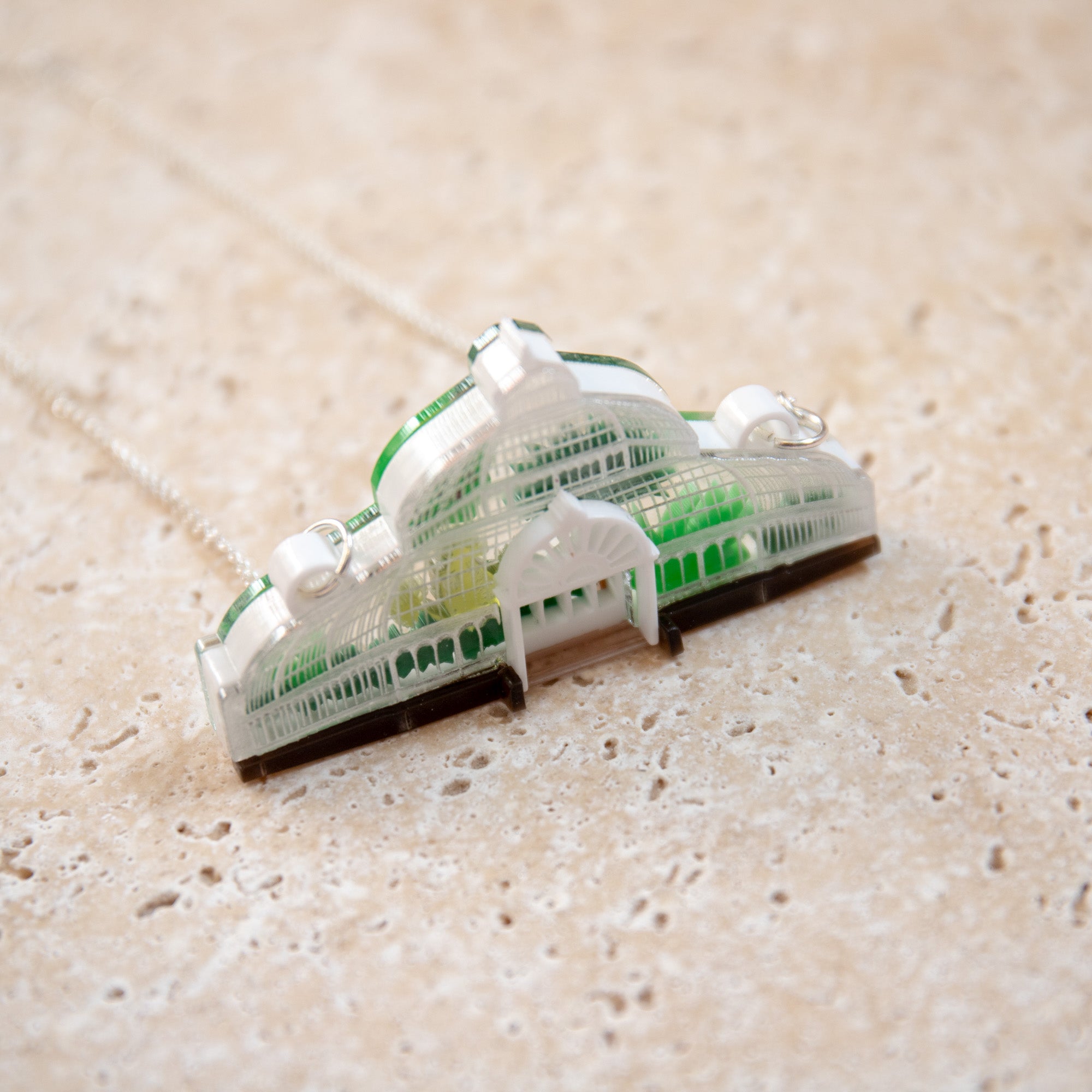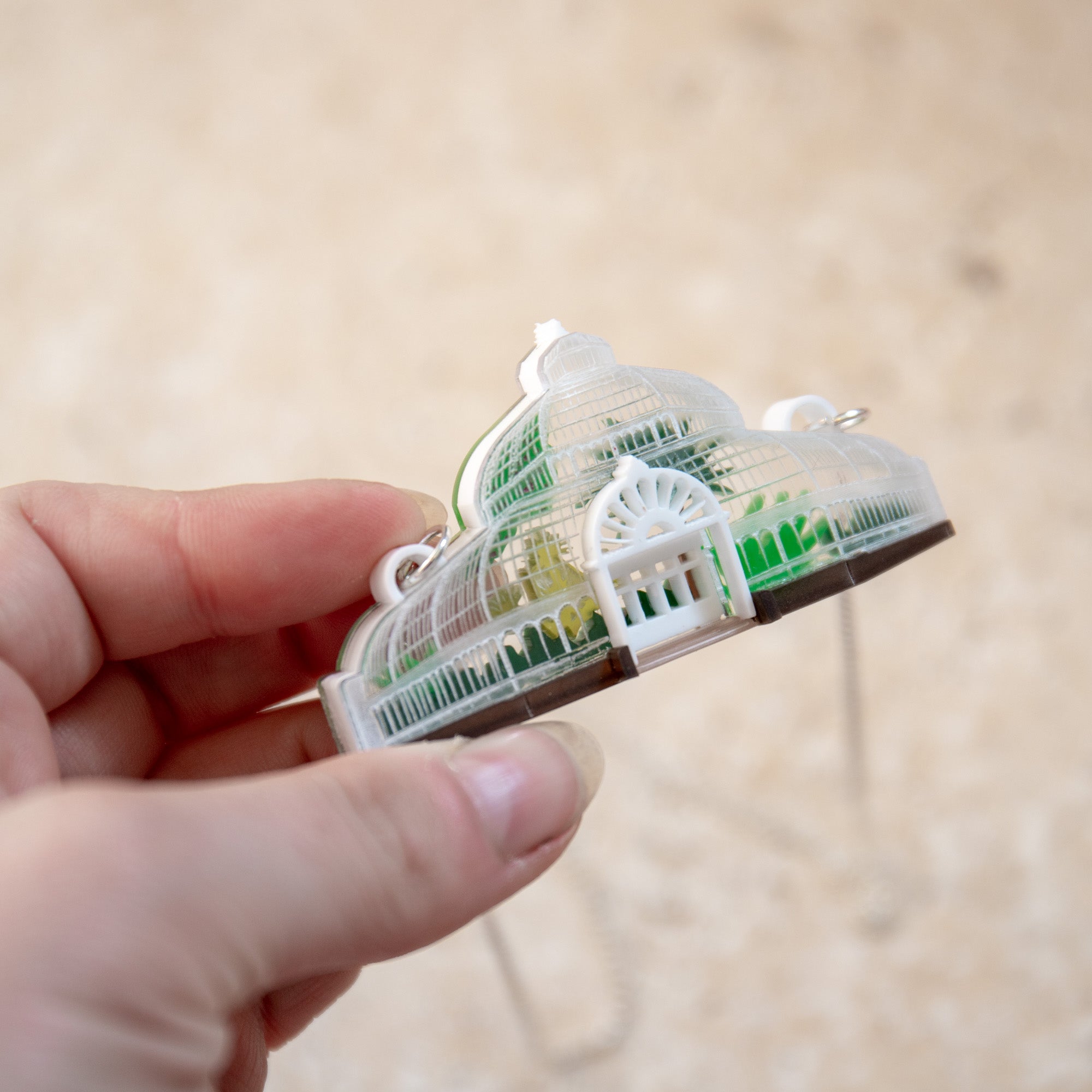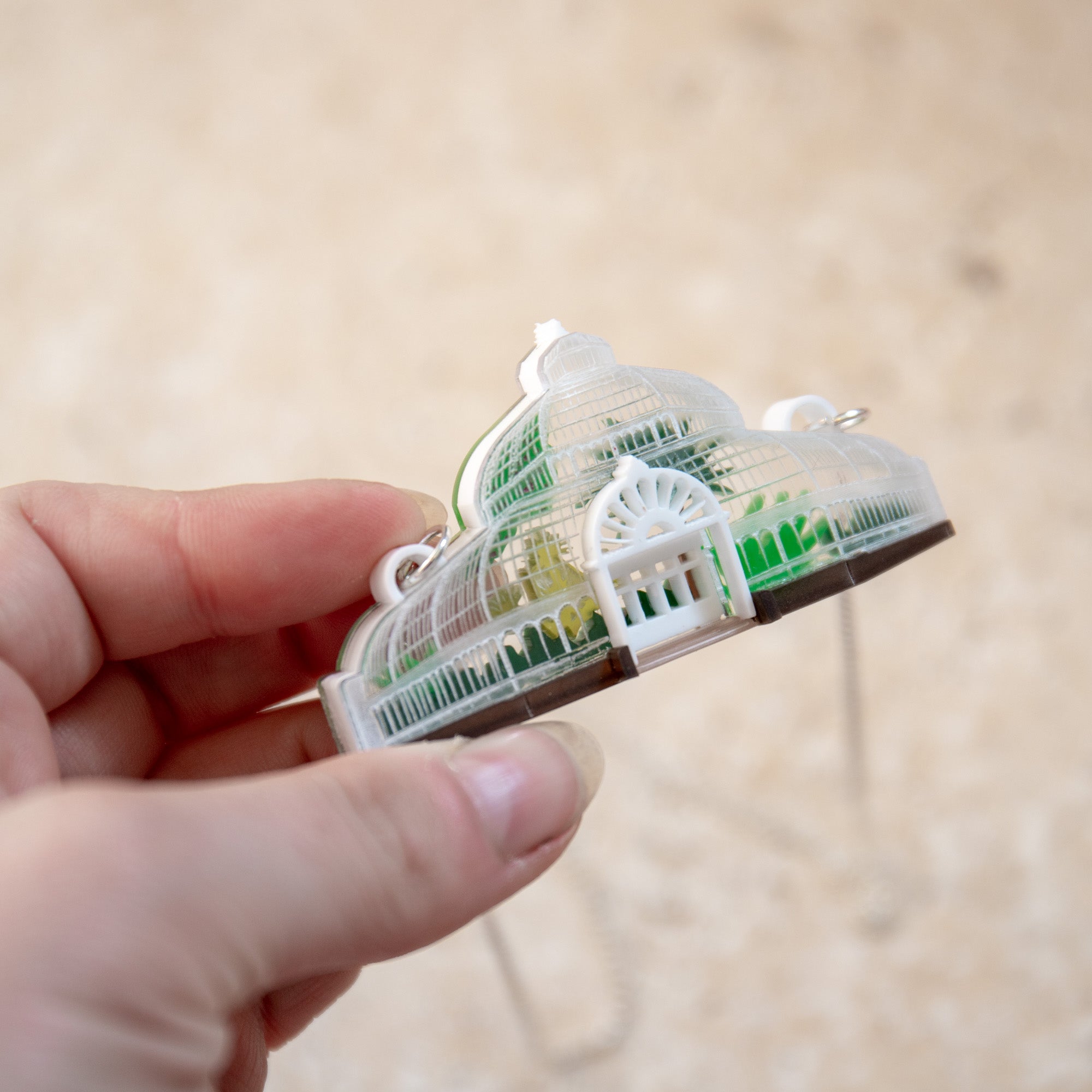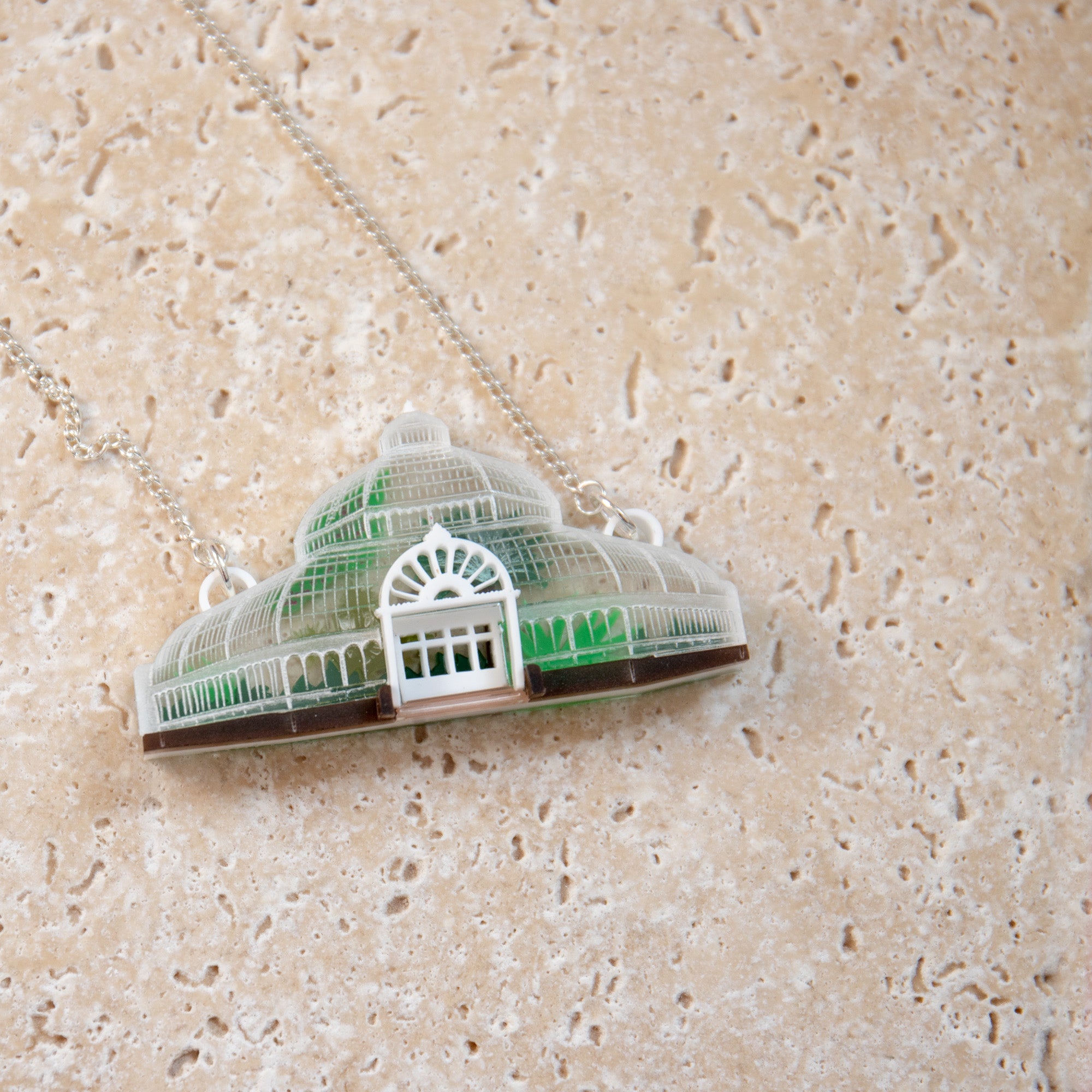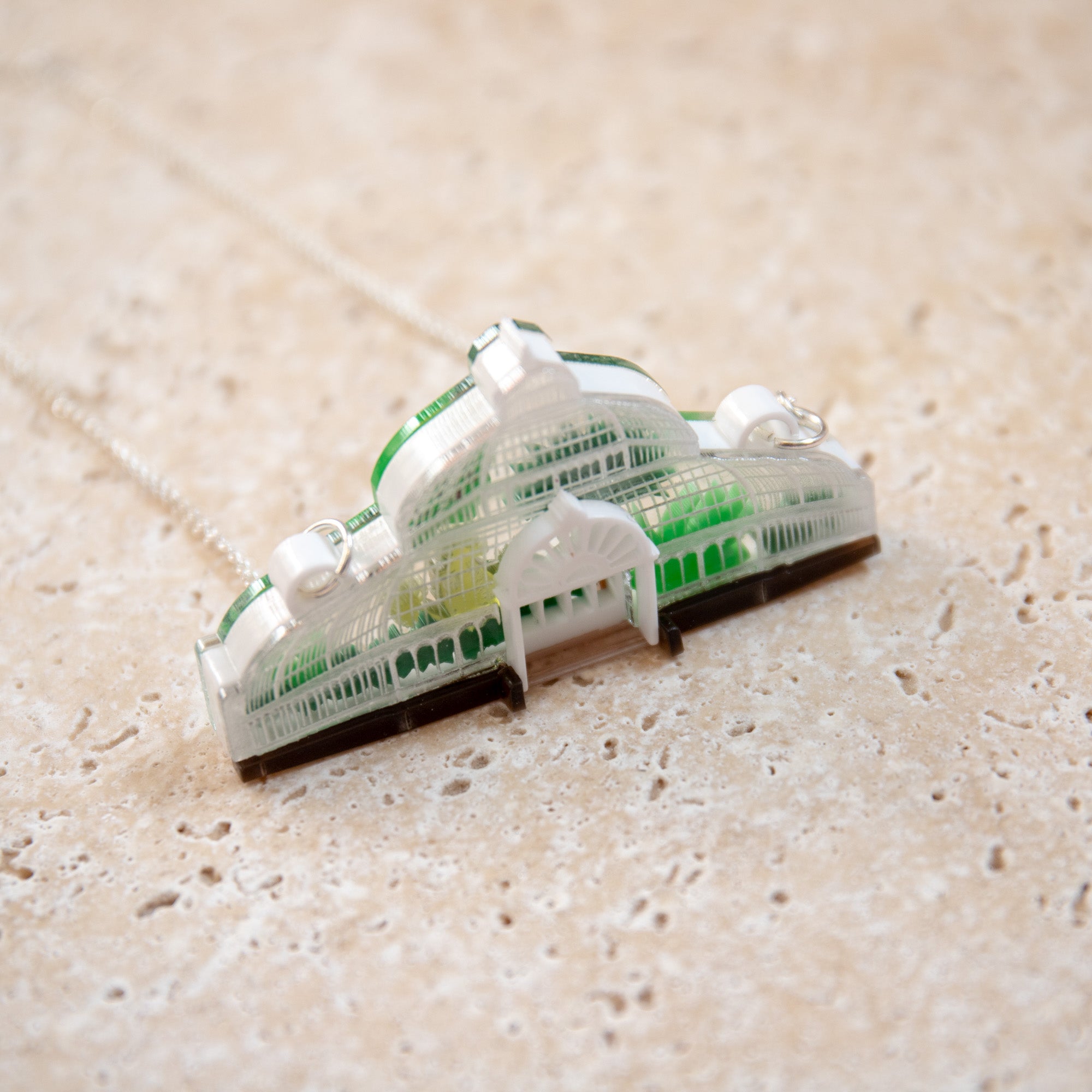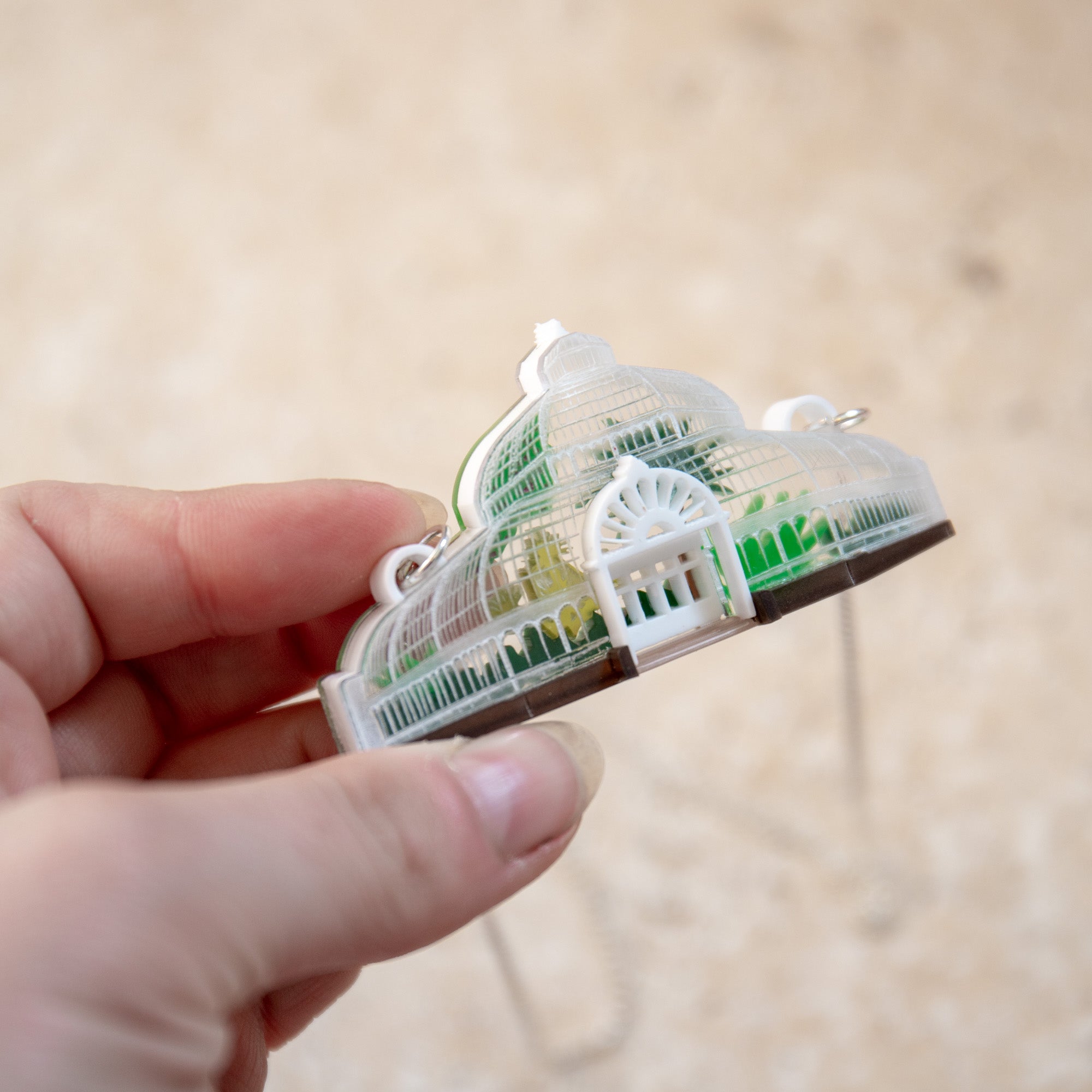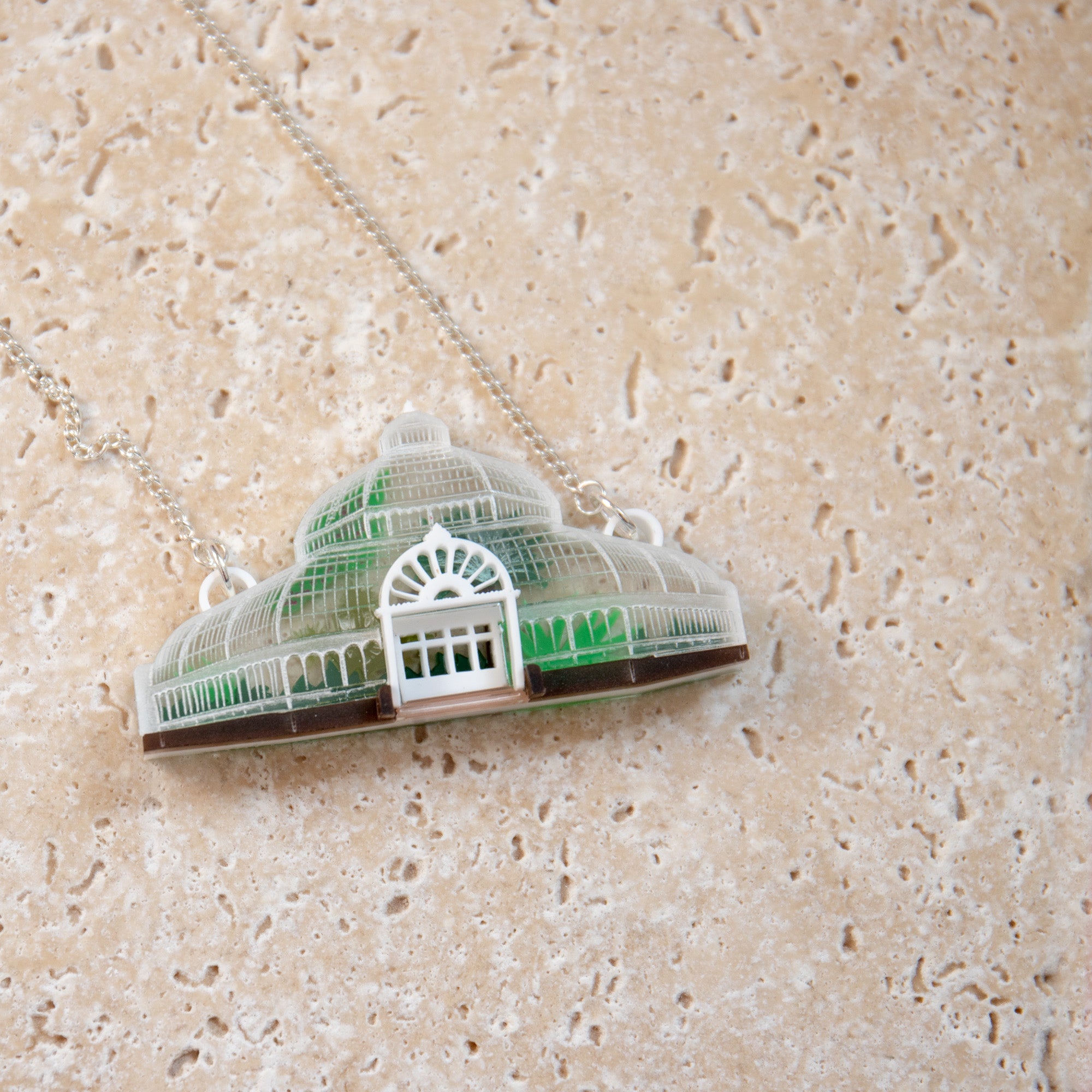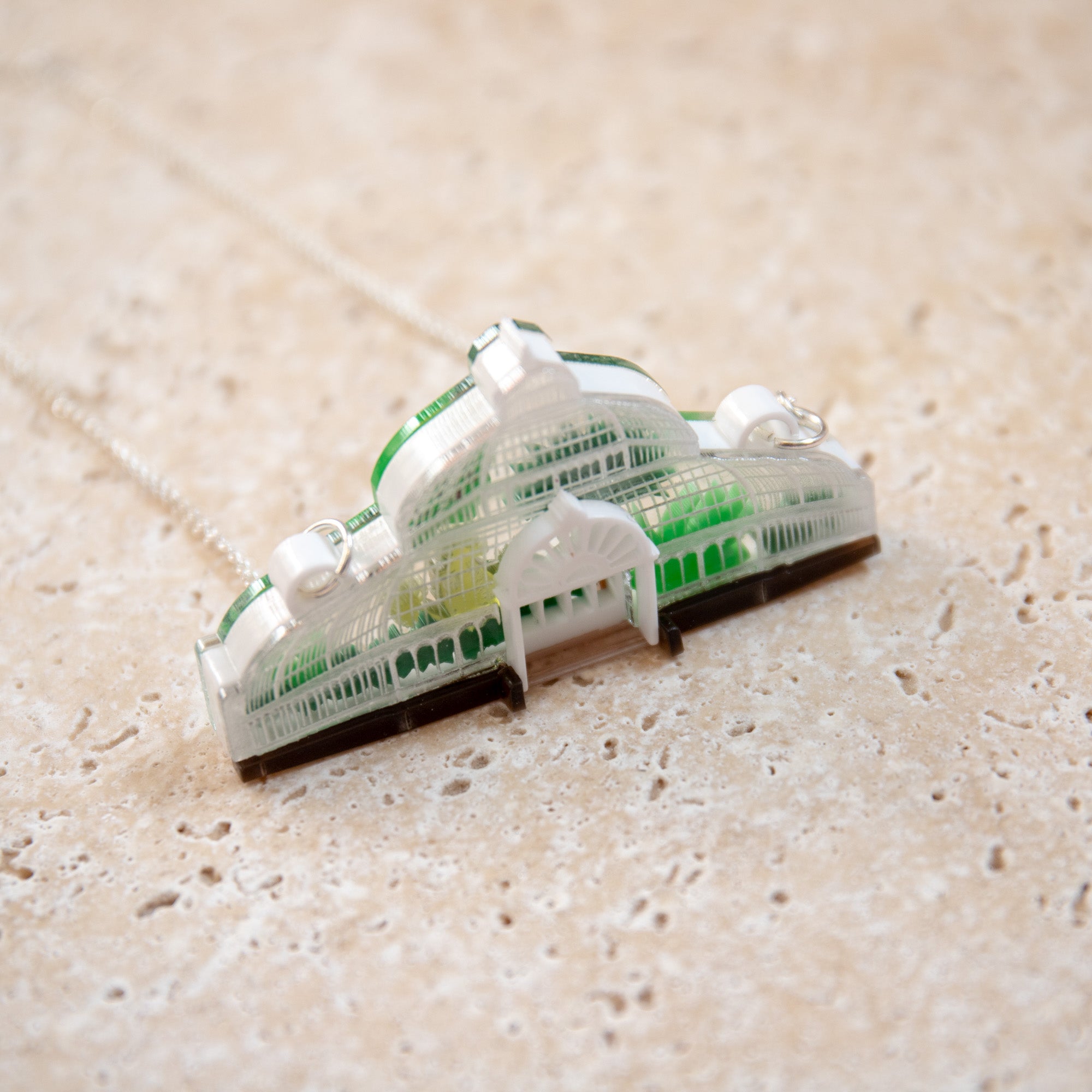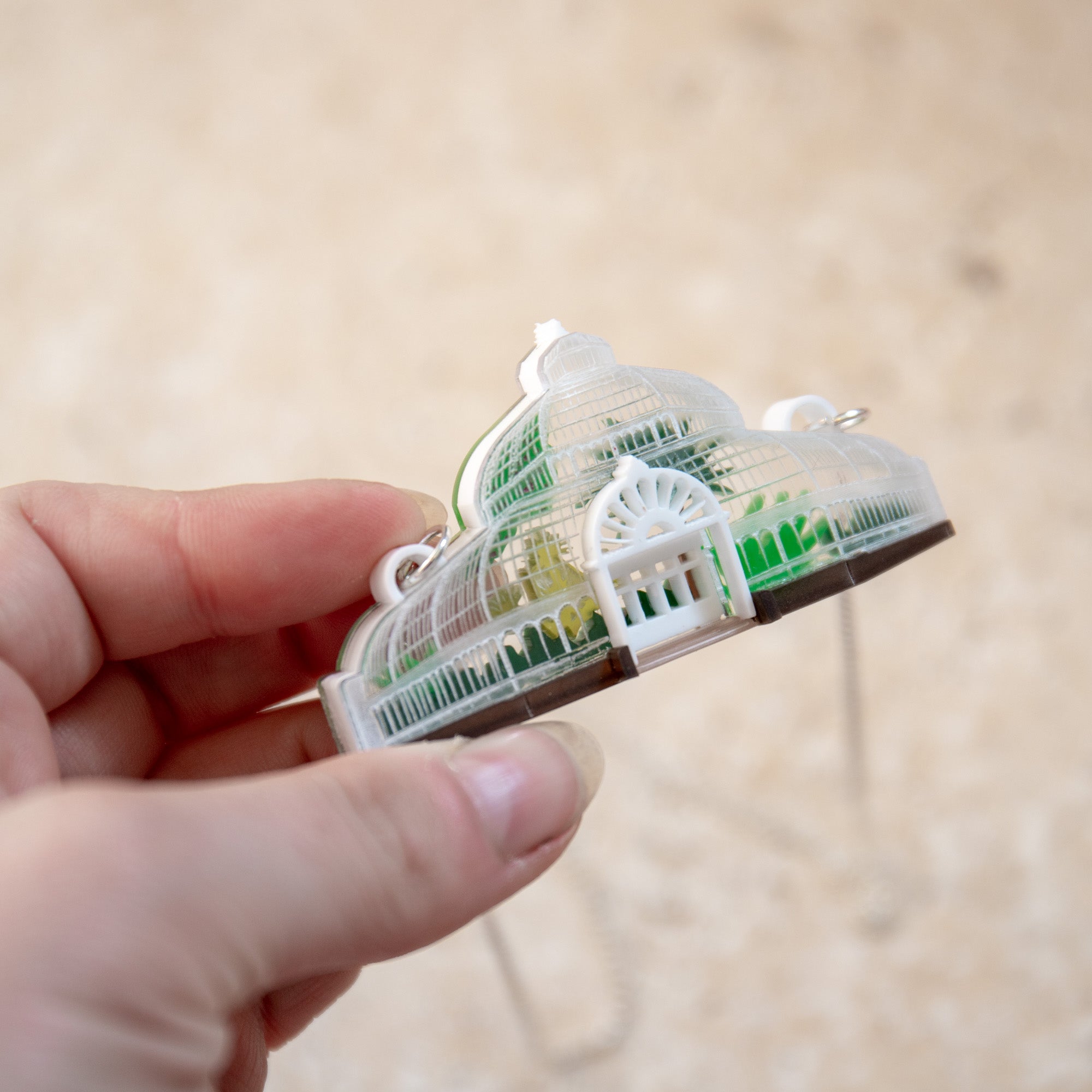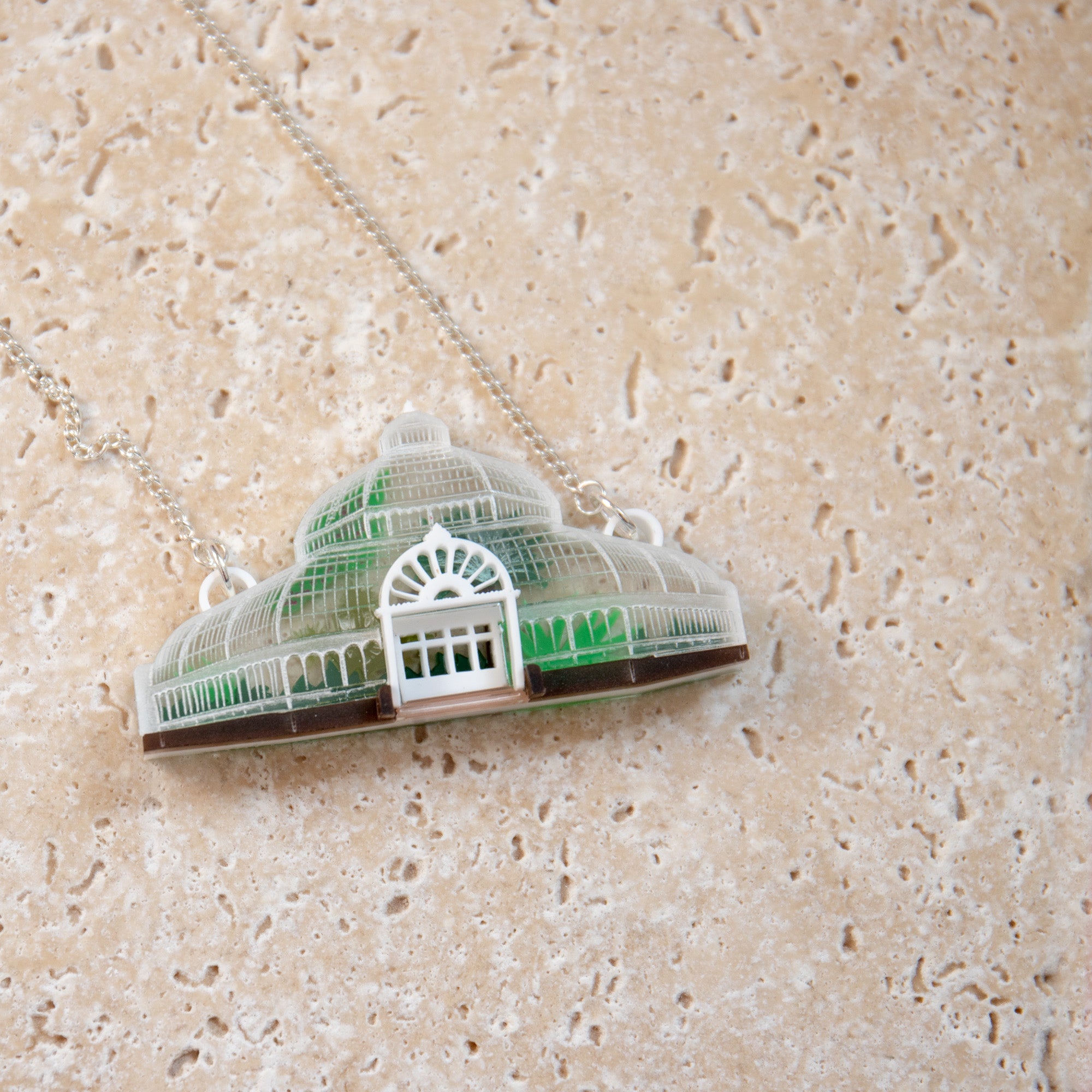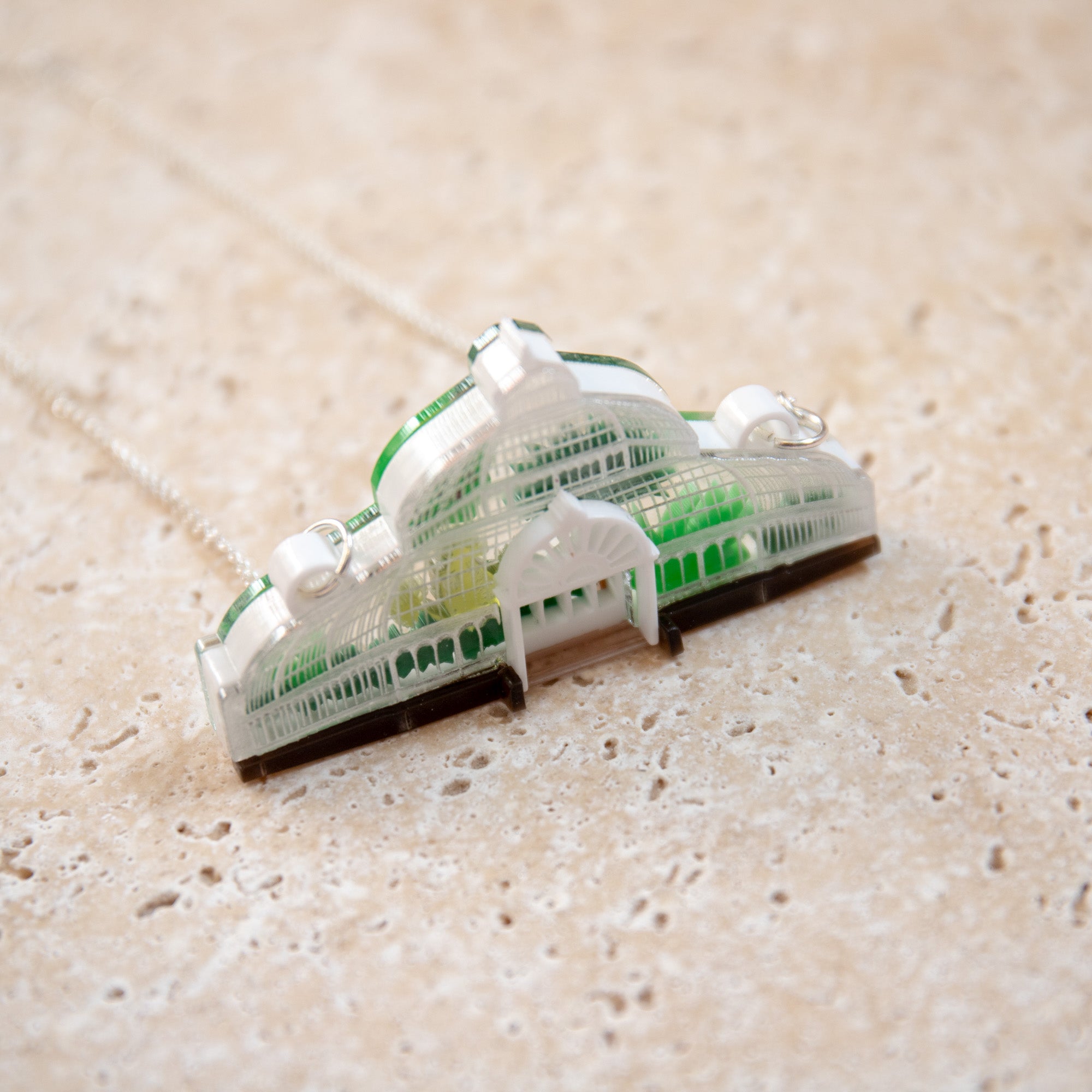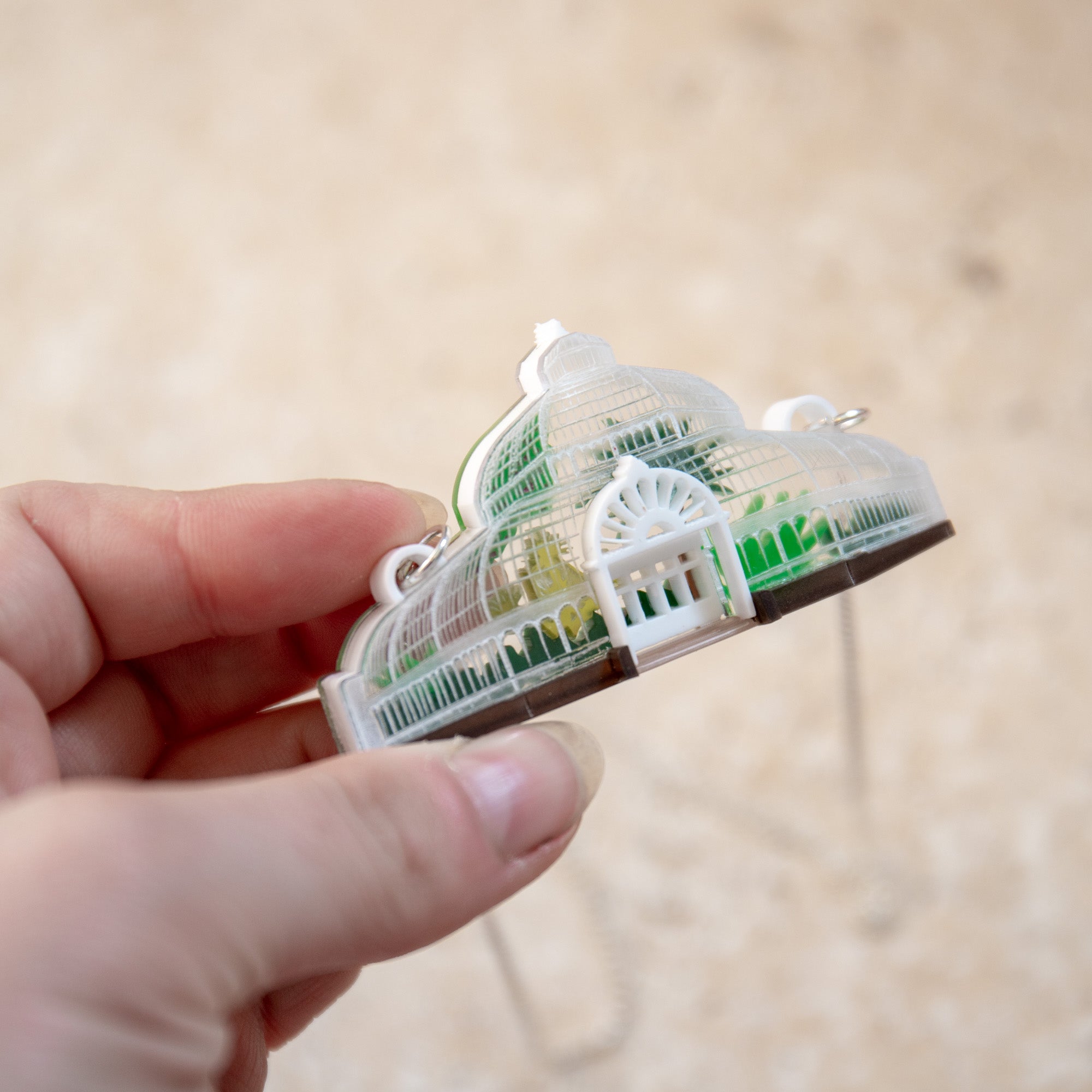 Palm House Necklace
FREE SHIPPING ON UK ORDERS OVER £15
There's something incredibly enchanting about a separate ecosystem living under glass, with plants from the all corners of the world living happily together in their sheltered abode.
This tropical glass house necklace, loosely based on the fabulous Palm House at Sefton Park in Liverpool, features tiny trees and plants encased in glass (or.. er... perspex), ready for you to wear on your décolletage.
Hand drawn elements have been laser cut, intricately painted, and painstakingly pieced together to bring this design to life.
Four layers of perspex make up this necklace, which measures 7cm X 3.8cm, and is strung on a silver plated chain.
Gorgeous necklace
I bought this necklace as the Palm House in Sefton Park Liverpool is where I'm getting married. It's more beautiful in person than the photos do justice. I absolutely recommend this piece for anyone who wants something a but unique. I am planning on taking some photographs with it on my wedding day