FREE UK DELIVERY ON ORDERS OVER £20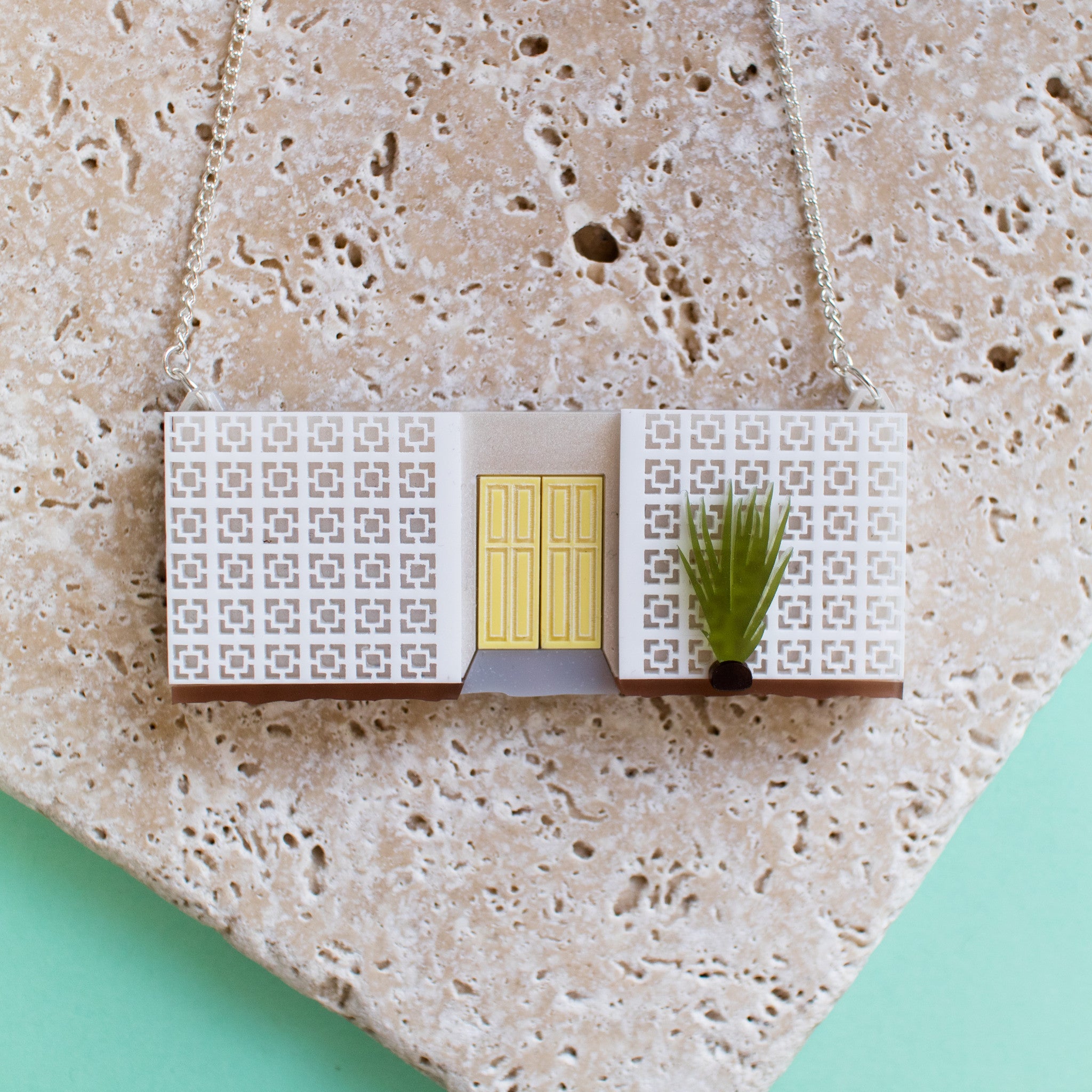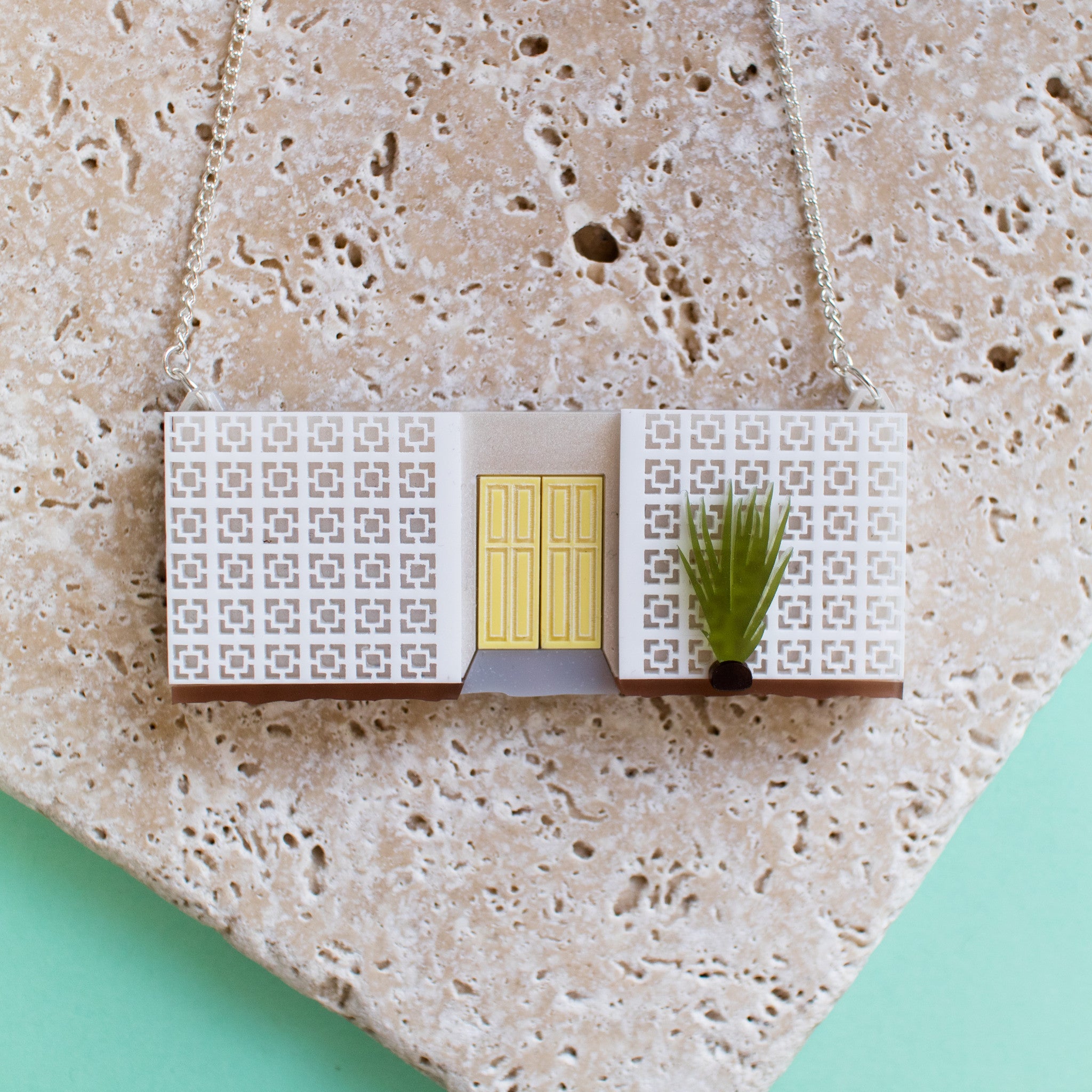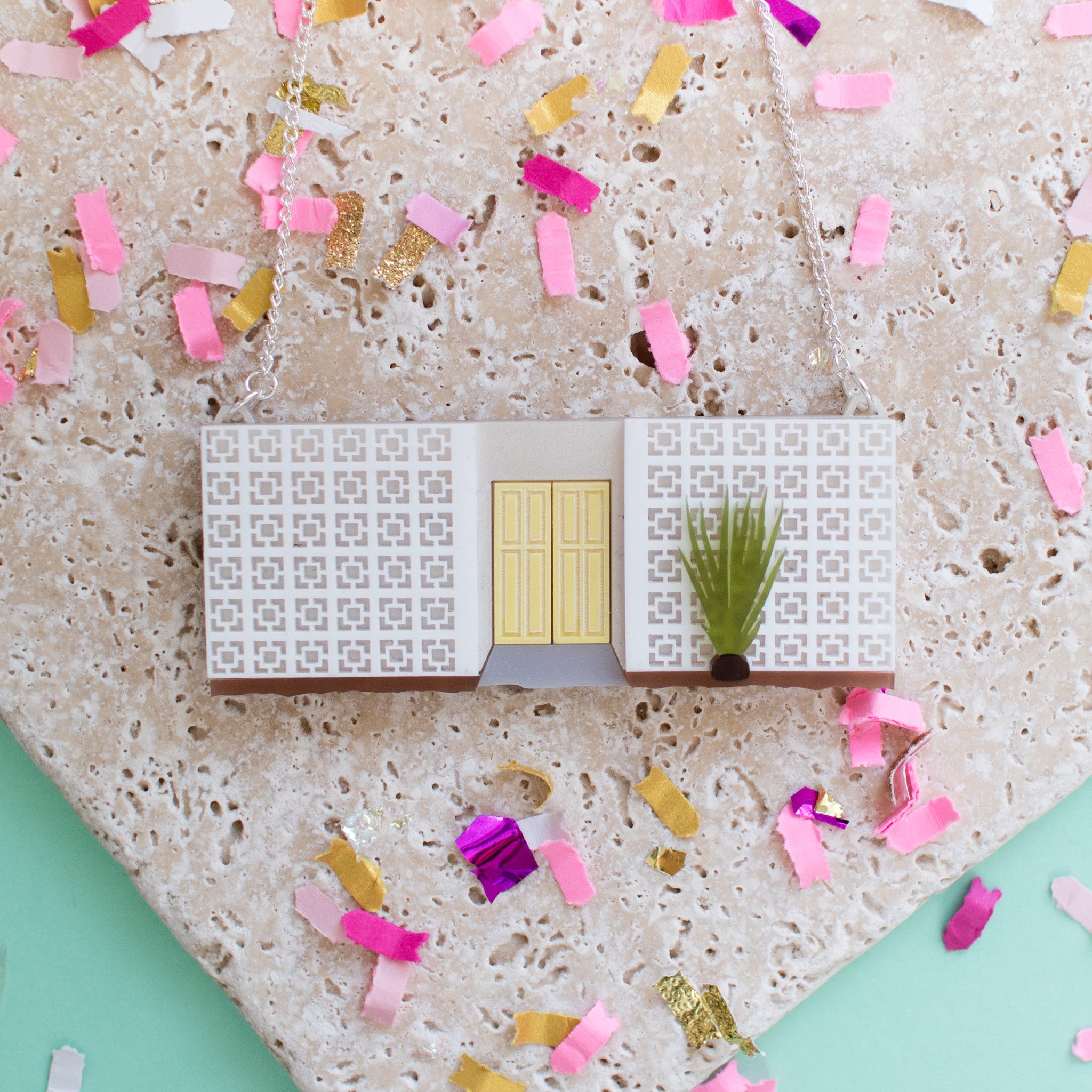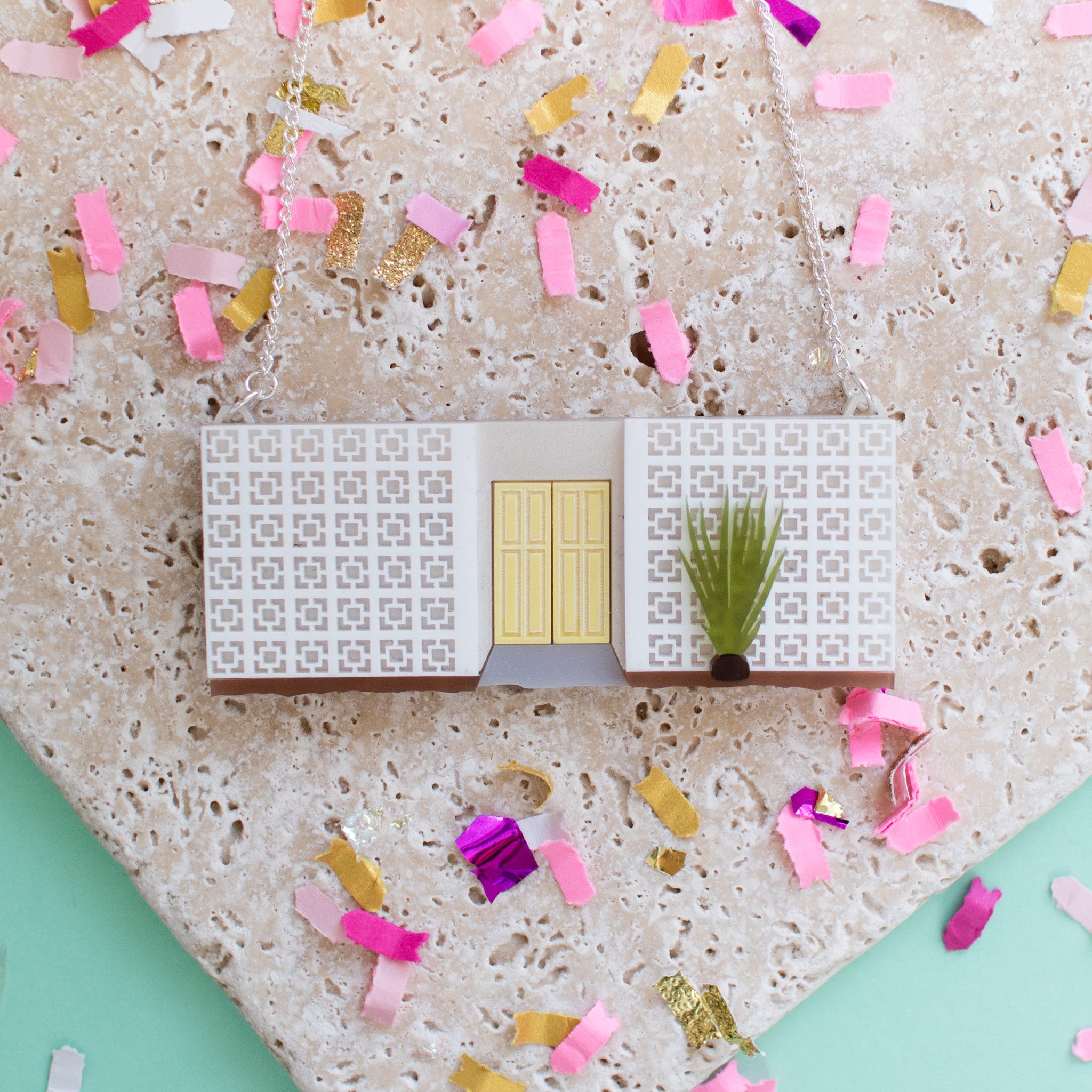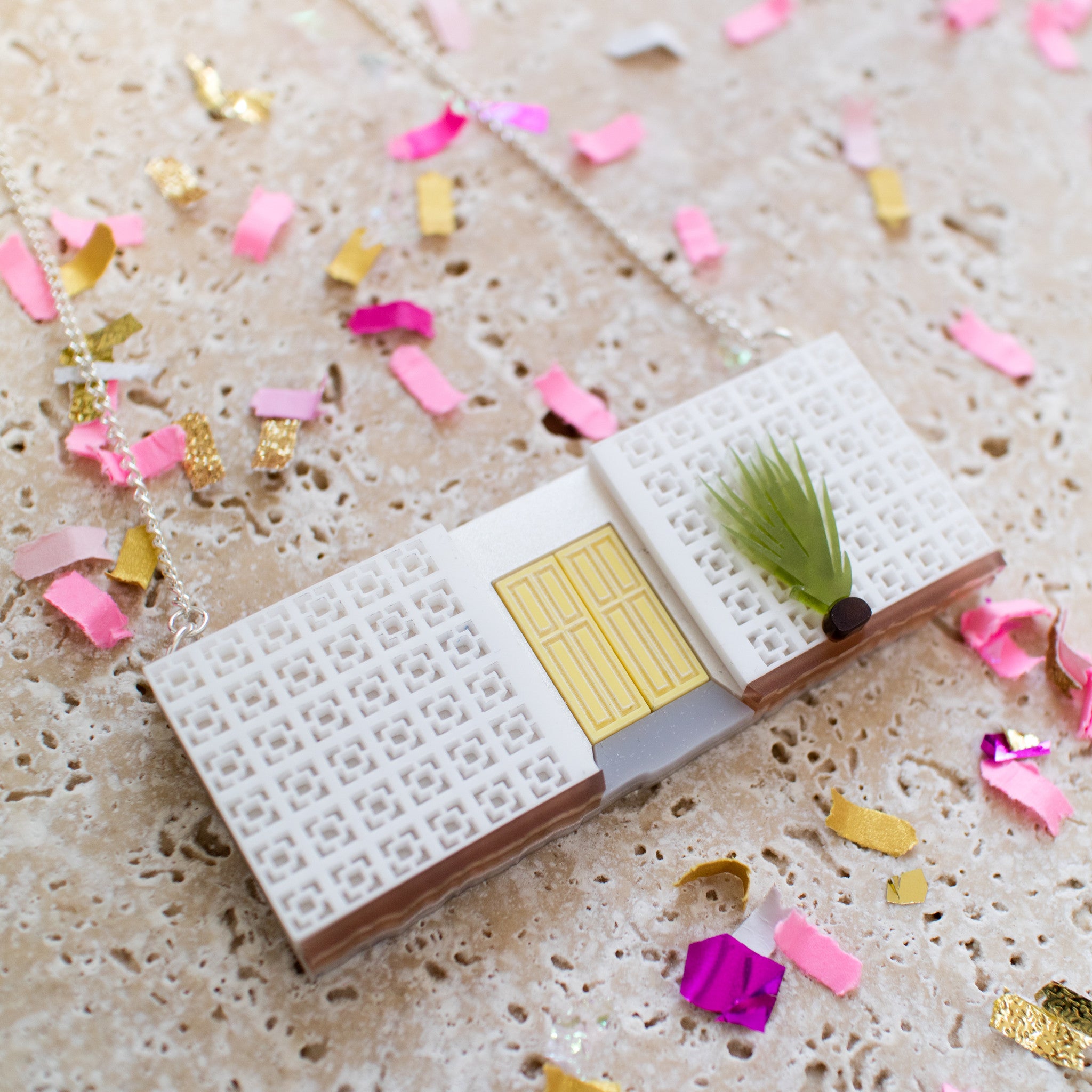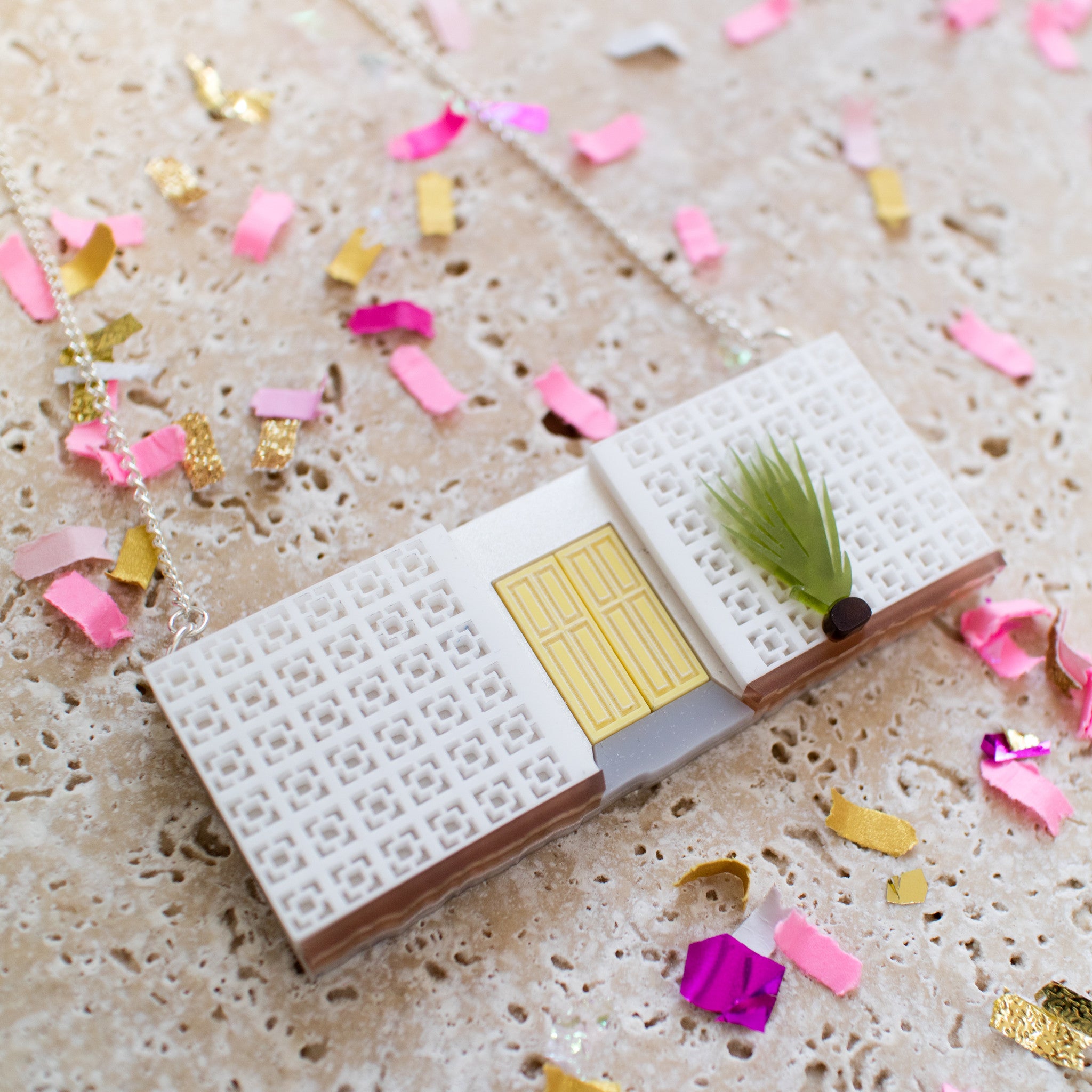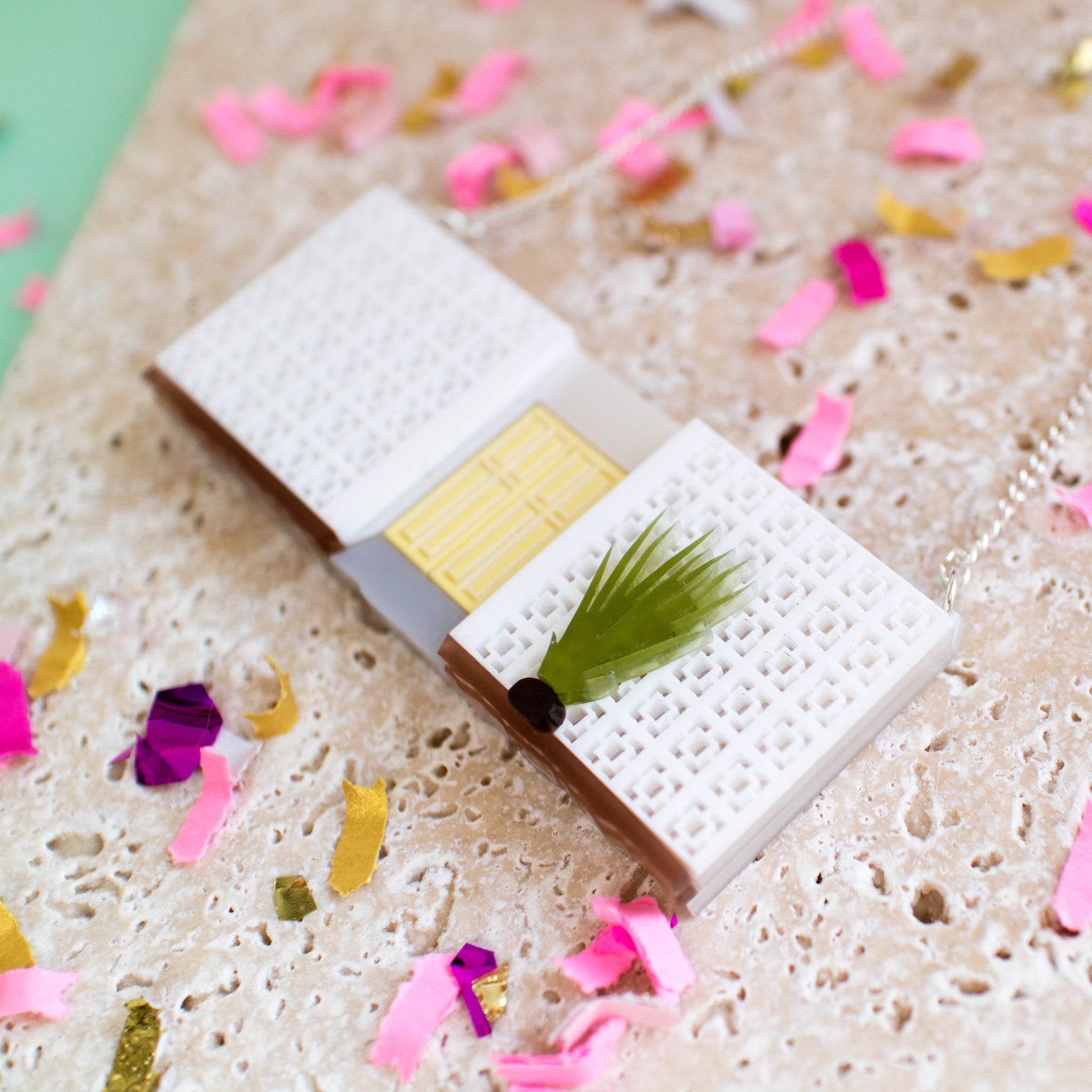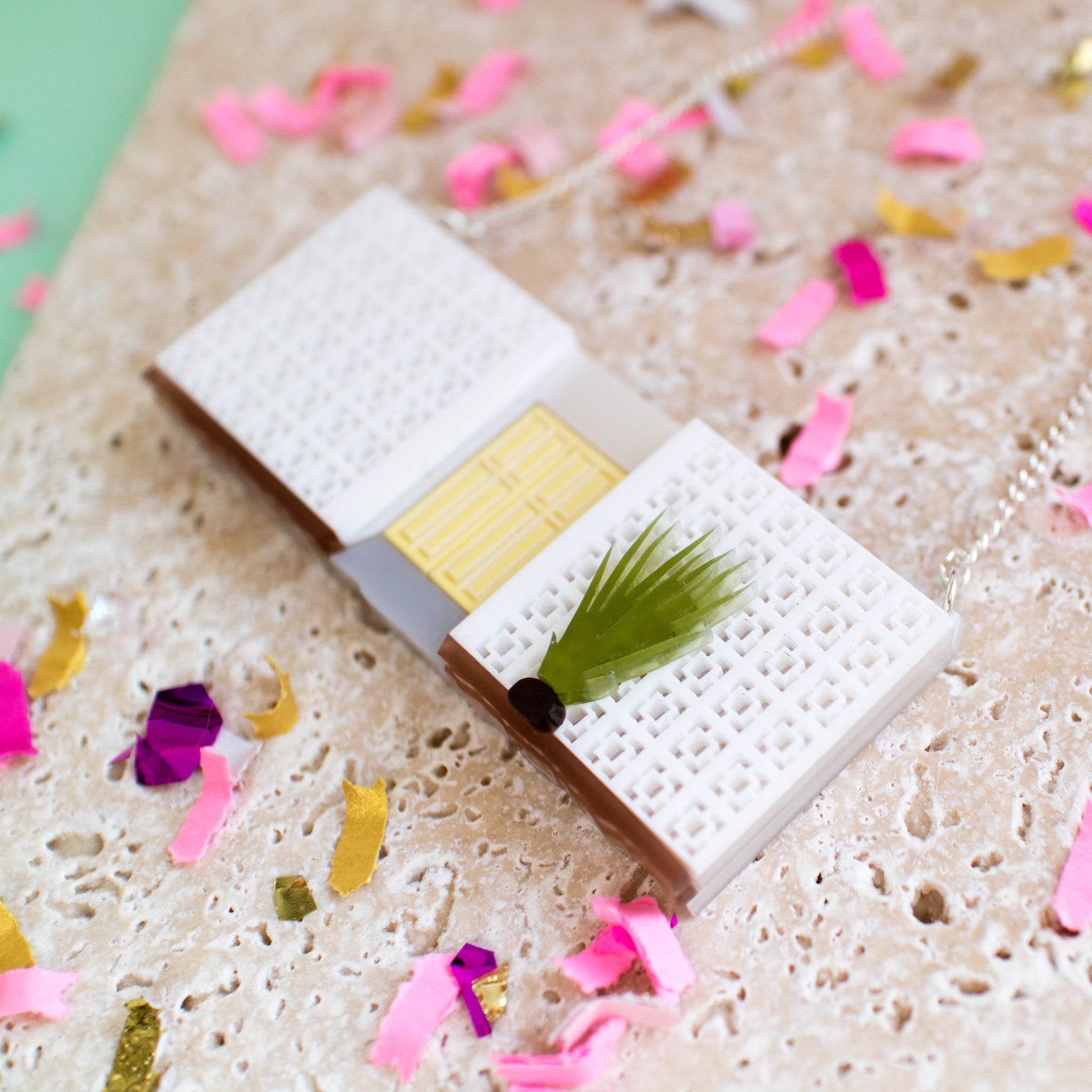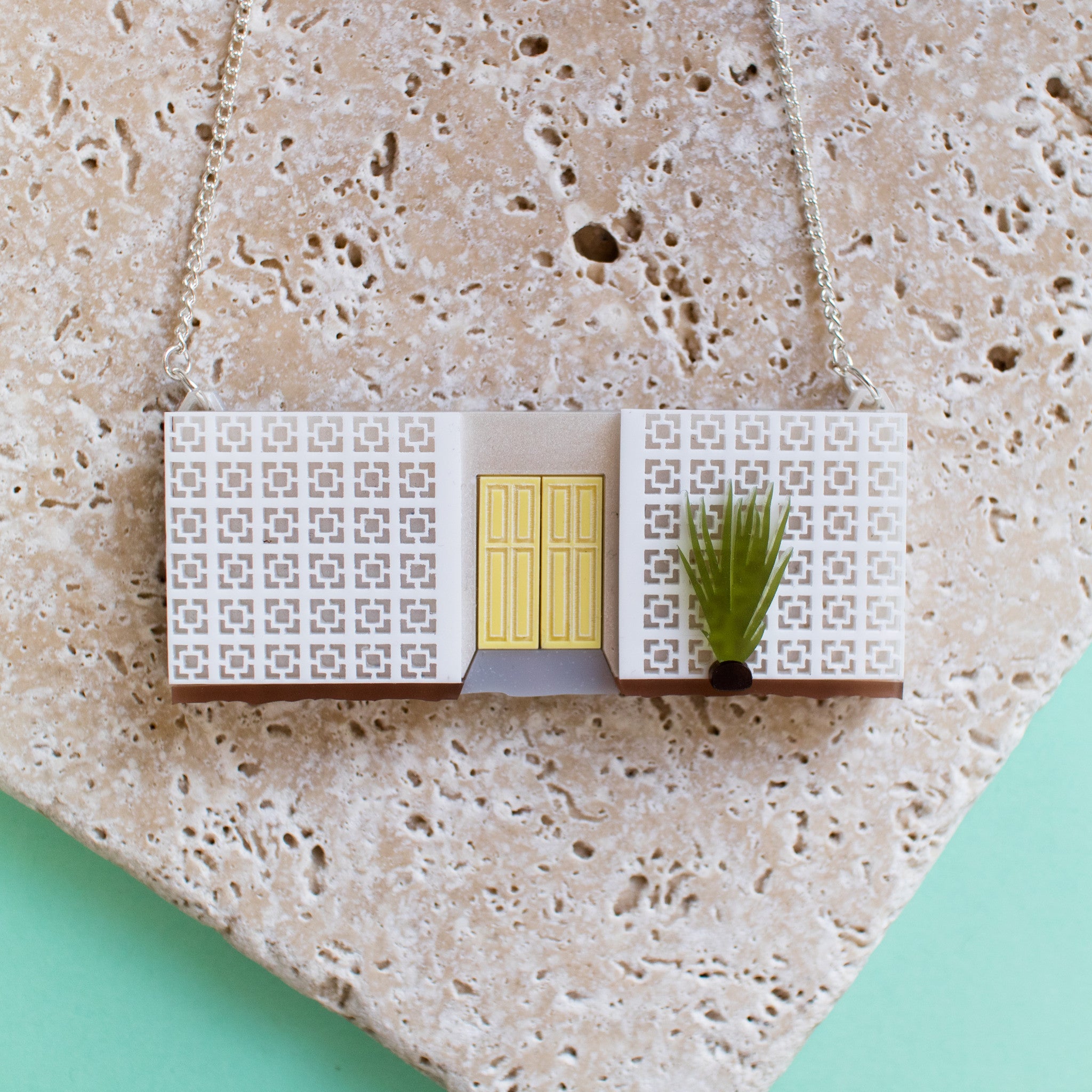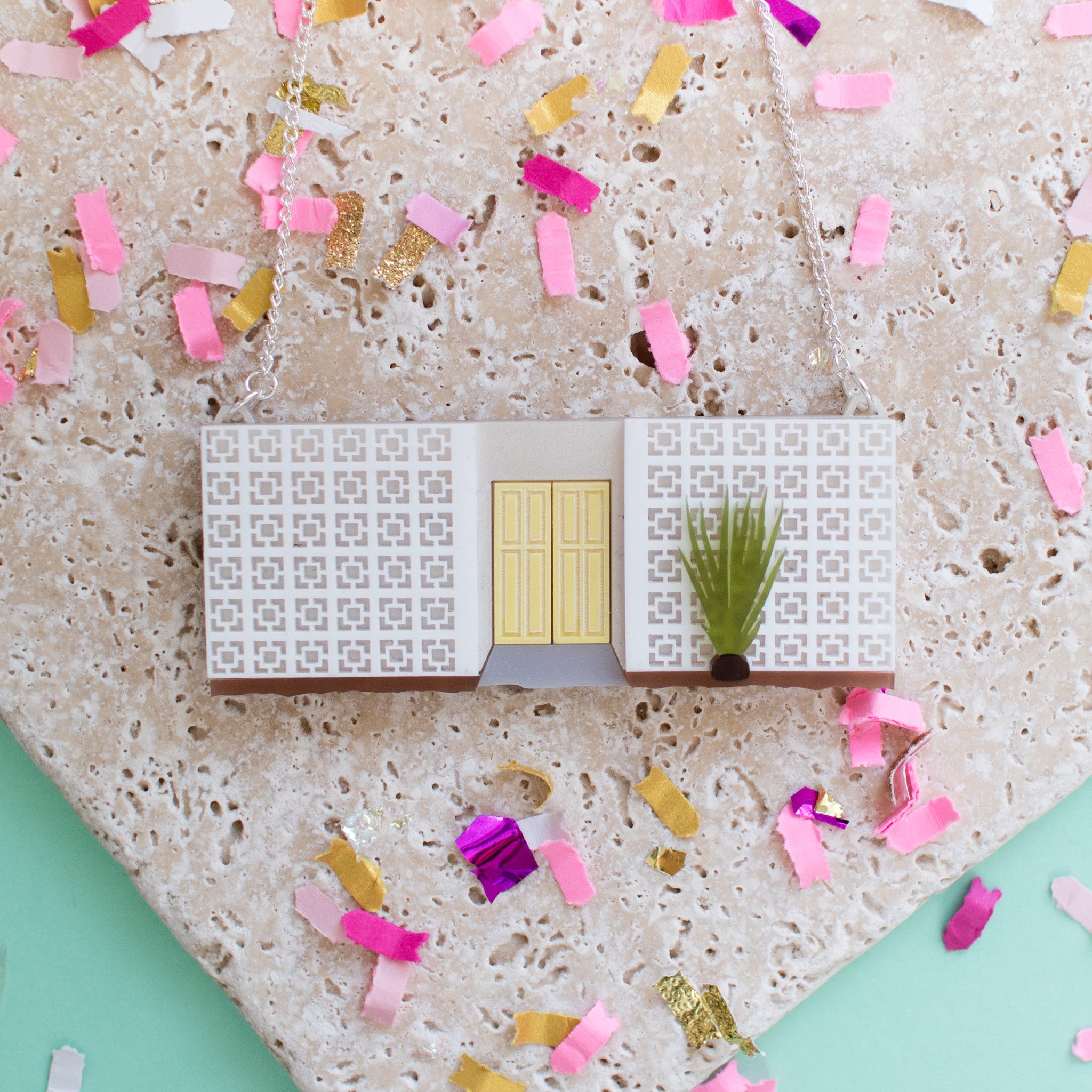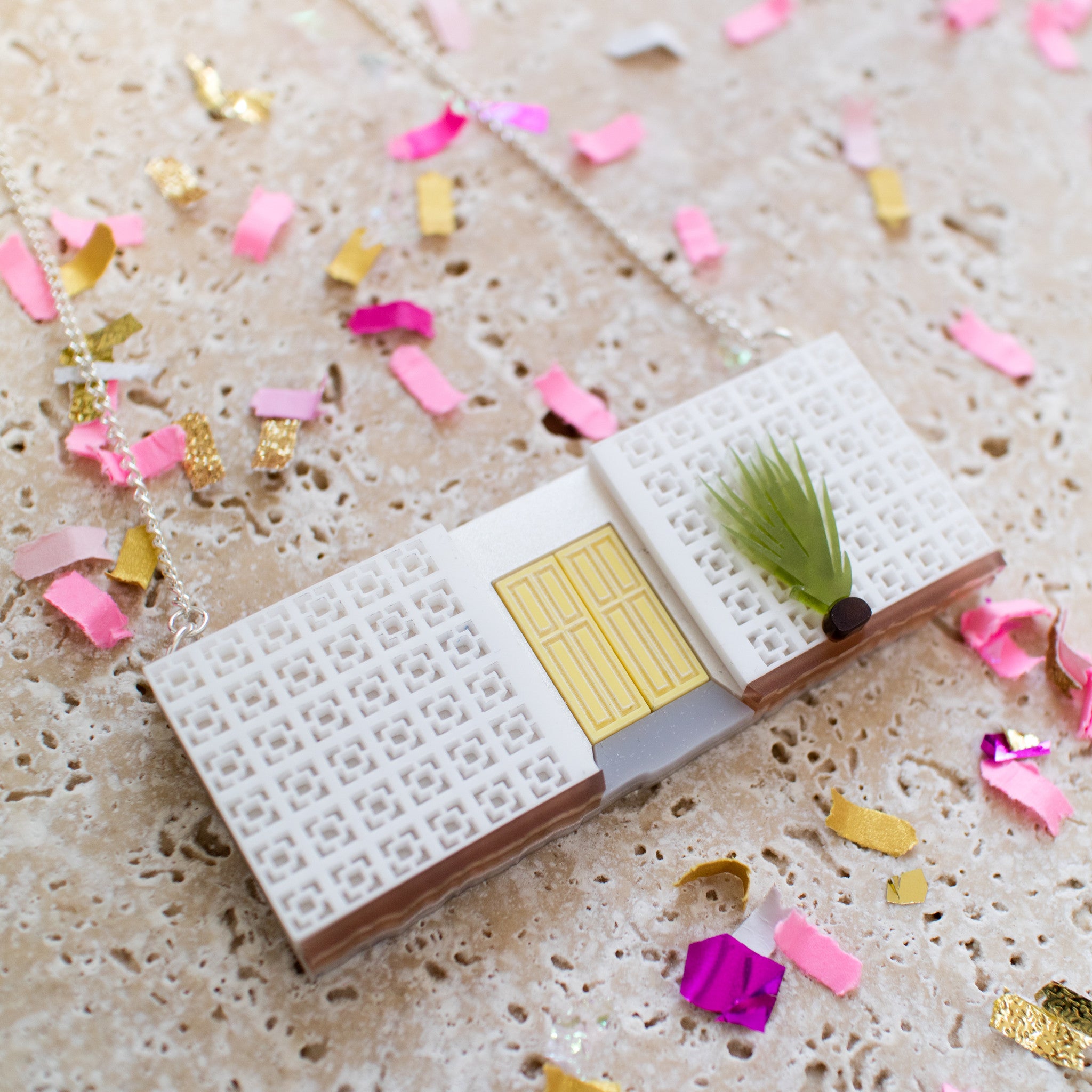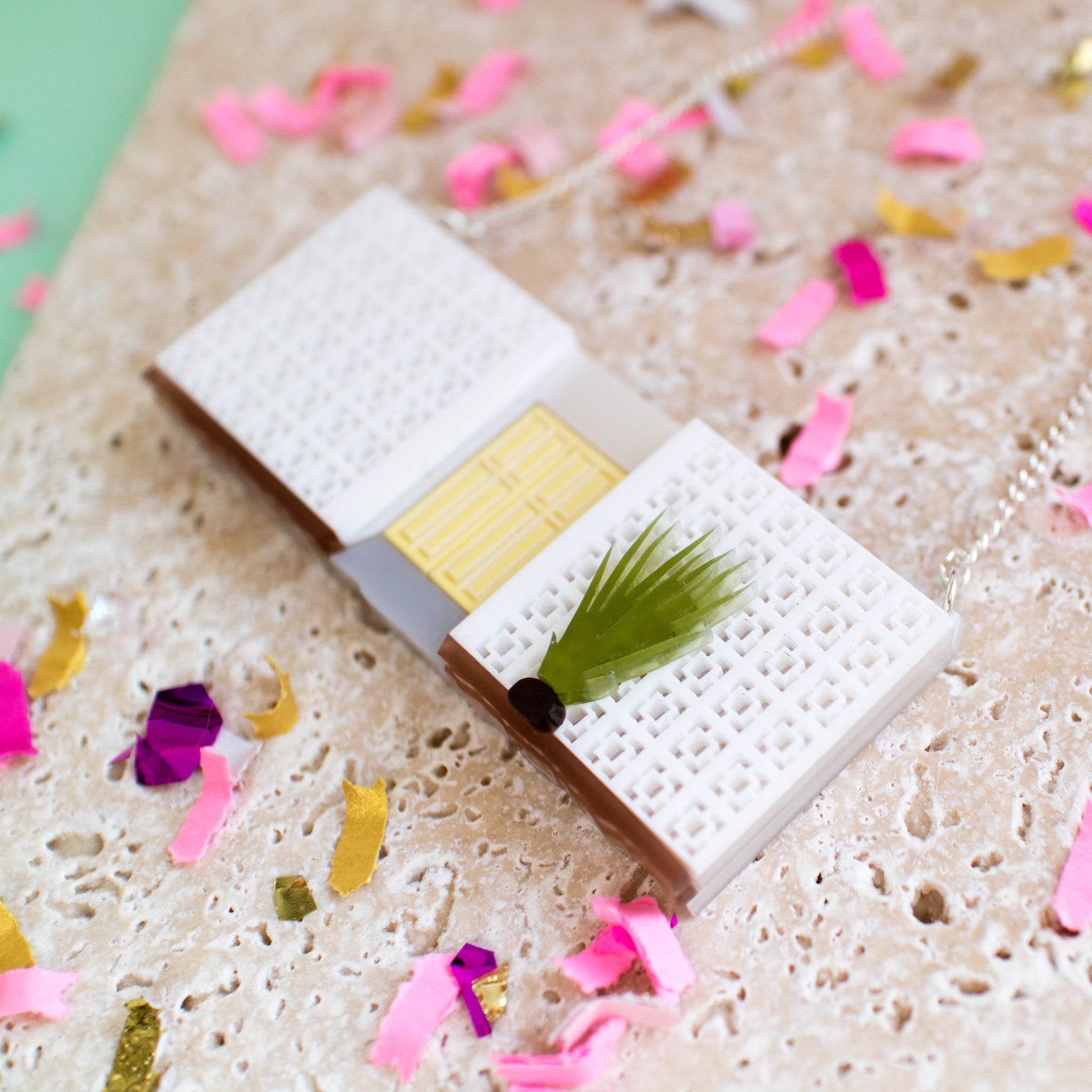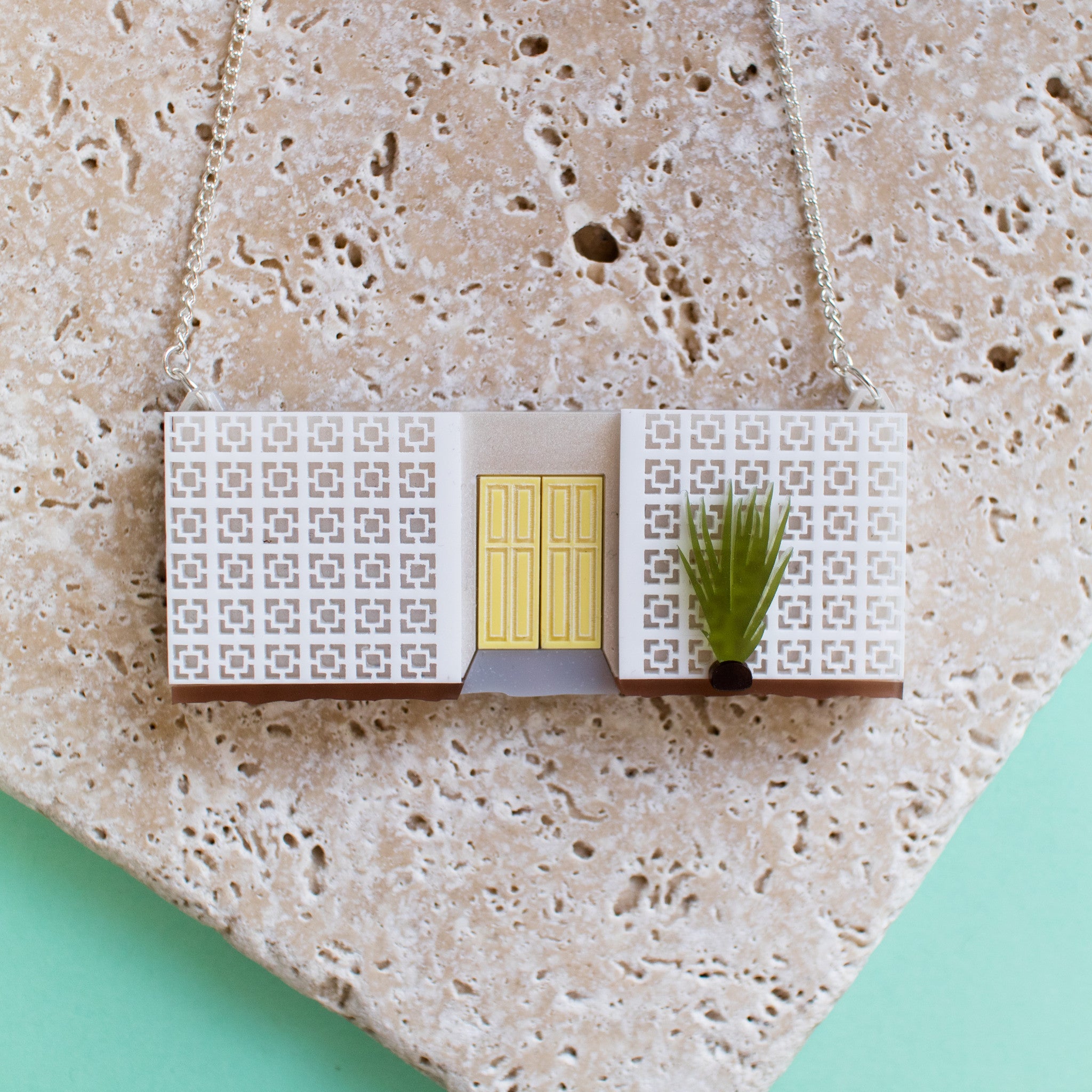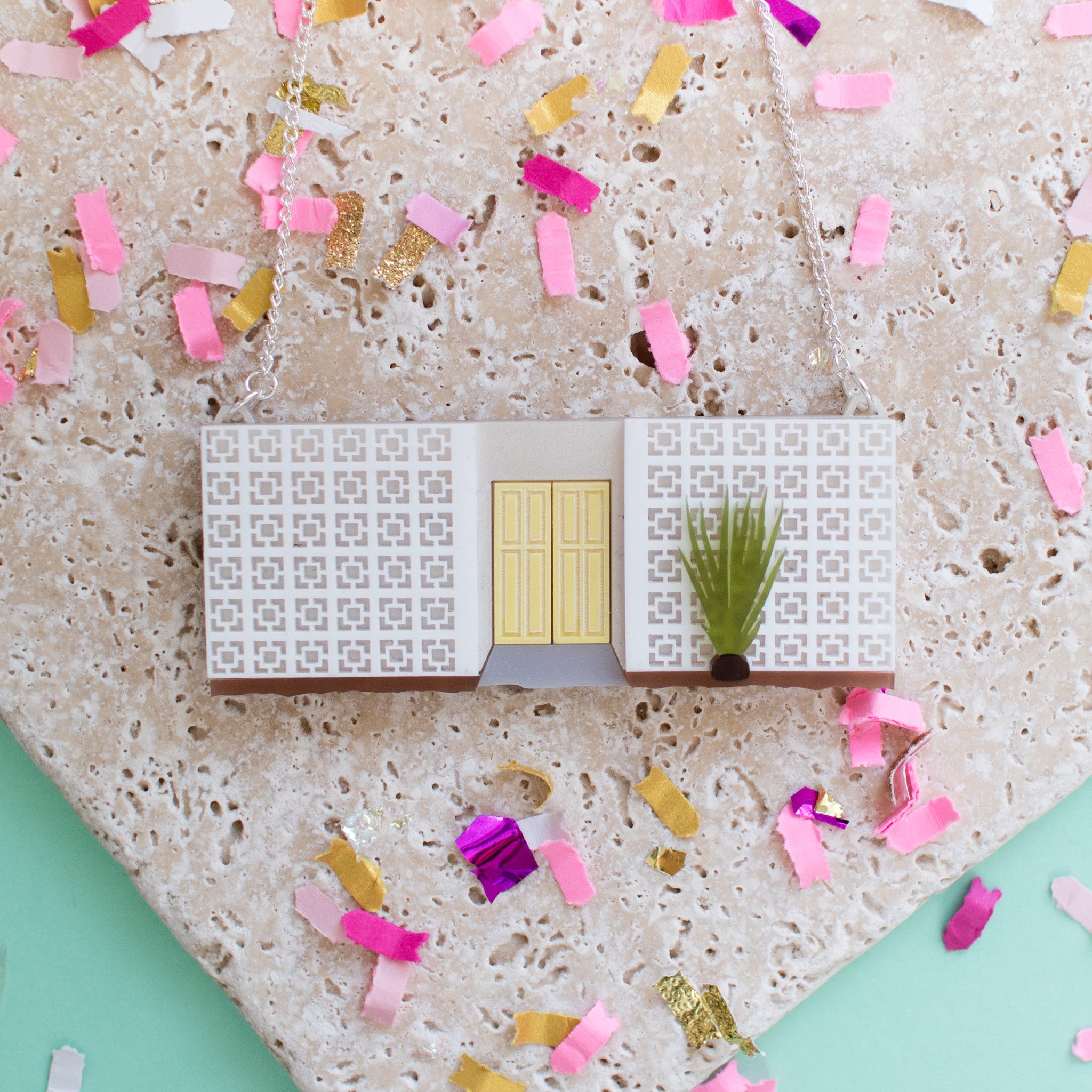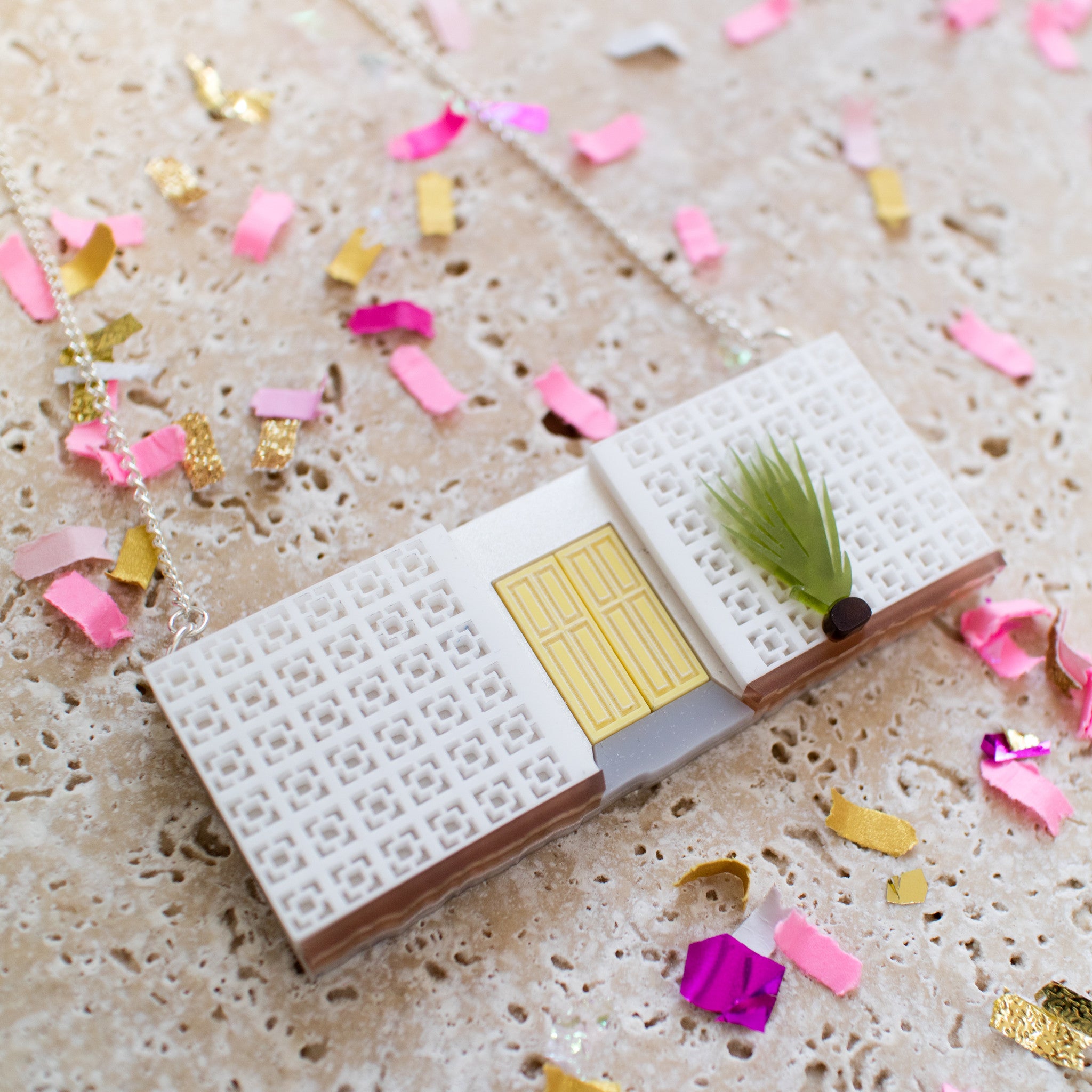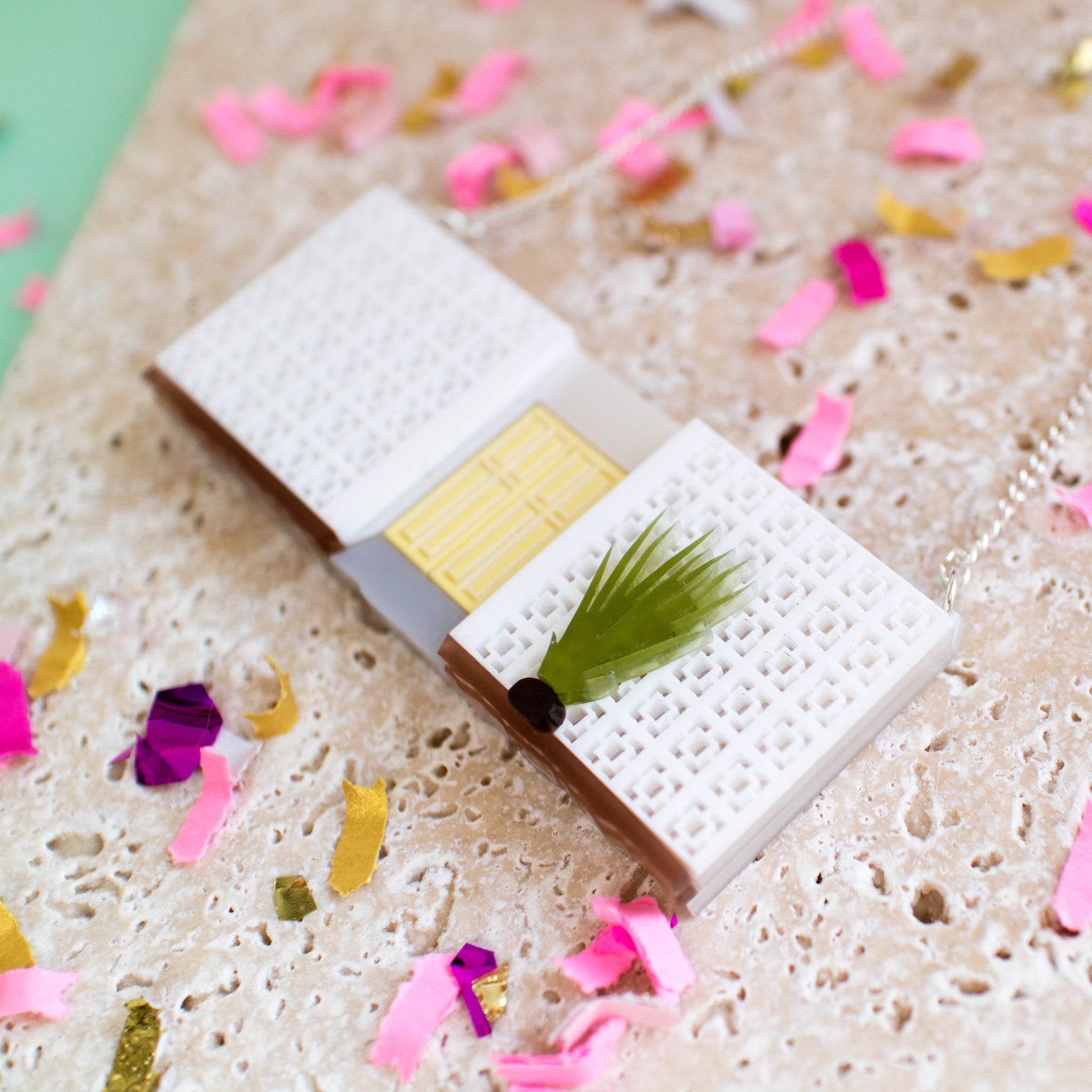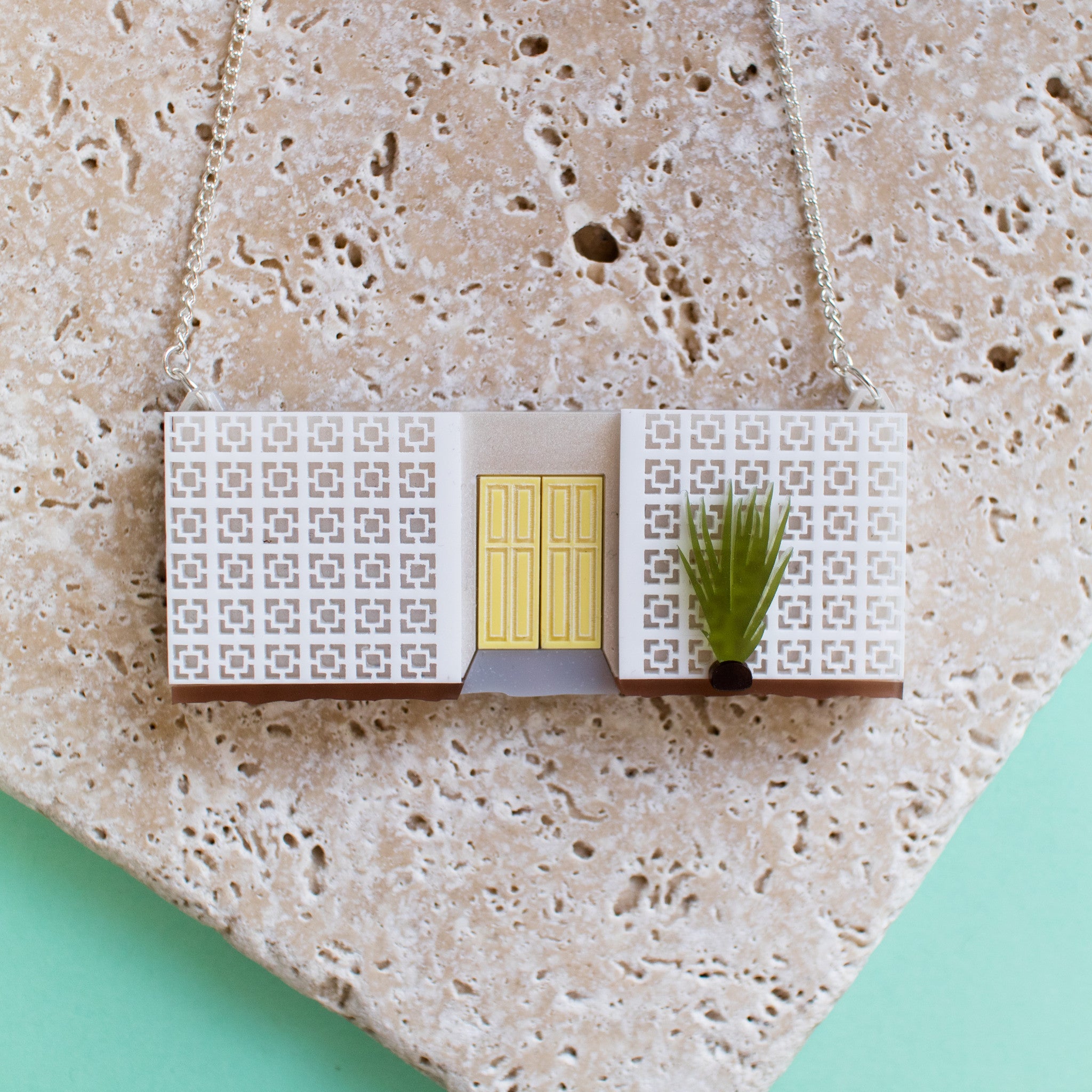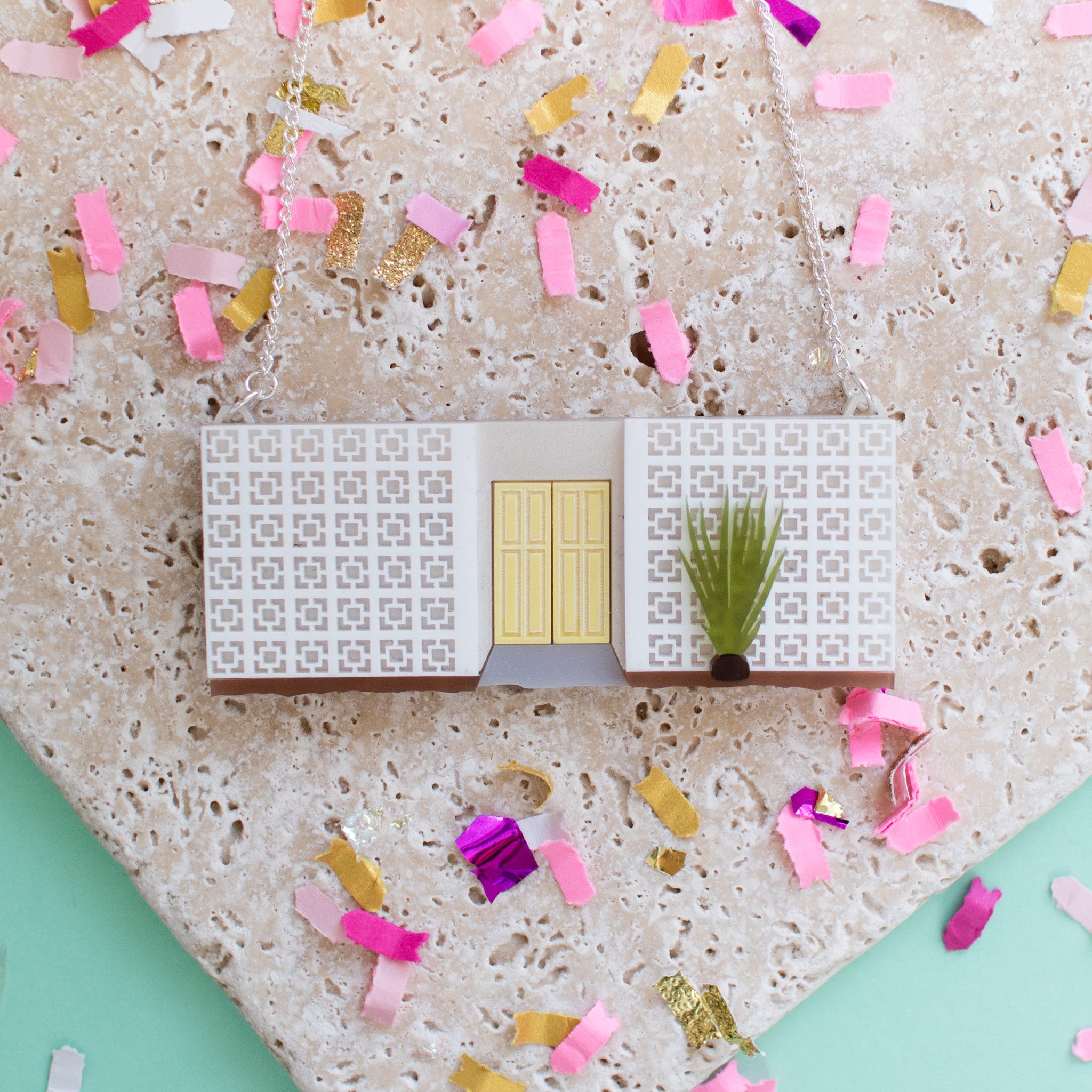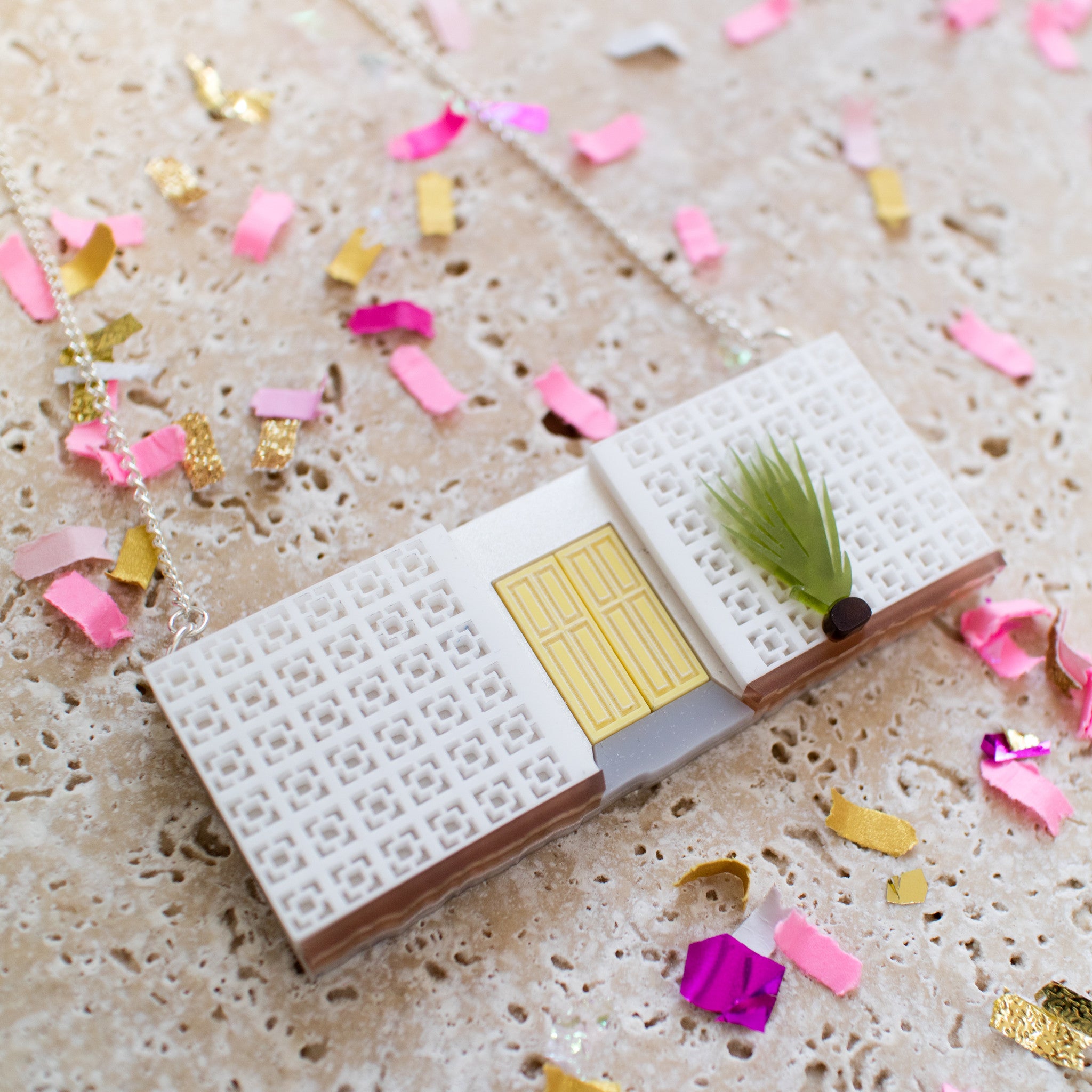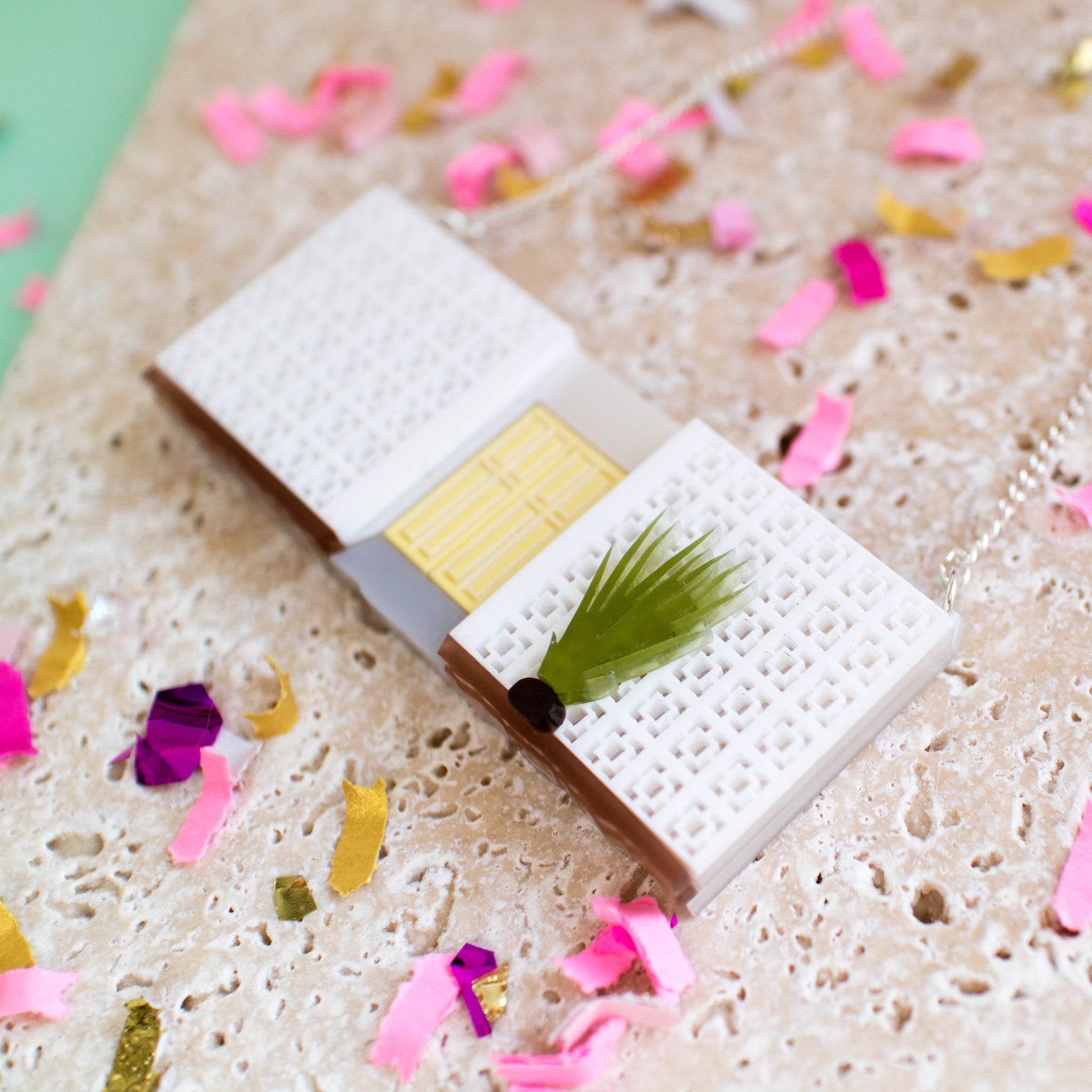 Palm Springs Mid-Century Block Wall Necklace
FREE SHIPPING ON UK ORDERS OVER £15
Love white space and greenery? This is the necklace for you! Our block wall necklace is a big hit with our minimalist customers.
The Block Wall design is iconic of the retro Palm Springs era and we are obsessed with our necklace design! The details were everything in mid-century Palm Springs and for that, this necklace boasts subtle hints of the block wall design, pastel coloured panel door, some gorgeous greenery in a retro planter and even the walnut flooring!
Strung on an 18" silver plated chain, this necklace will satisfy the Scandi style minimalist, the retro Cali-girl and the mid-century lover in your life. Pair it with a denim jacket and pastel coloured blouse for a super chic street style.
Our Palm Springs inspired wall necklace measures 90mm wide and 35mm tall, and is made from three layers of 3mm thick laser cut perspex in shades of yellow, white and pearl.