FREE UK DELIVERY ON ORDERS OVER £20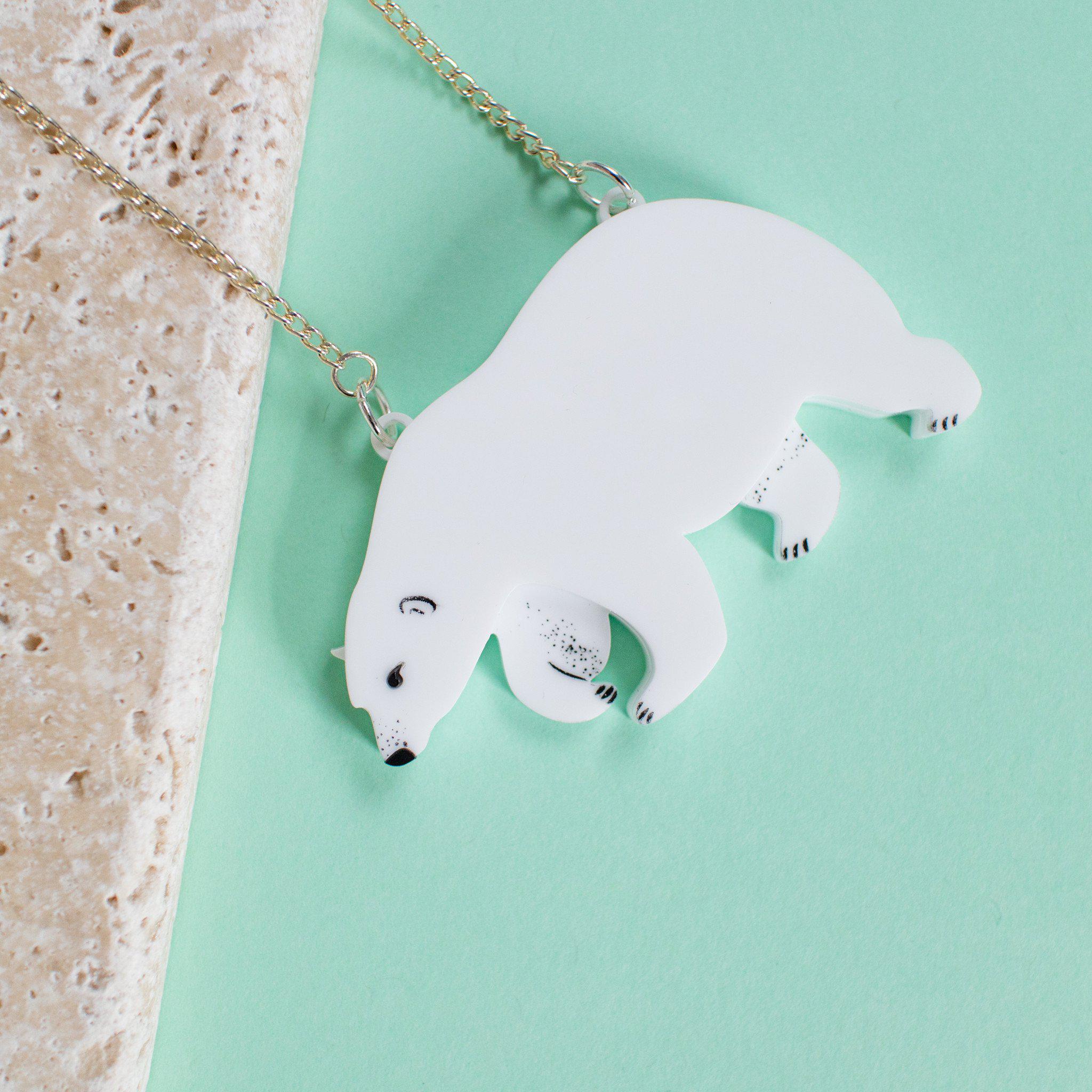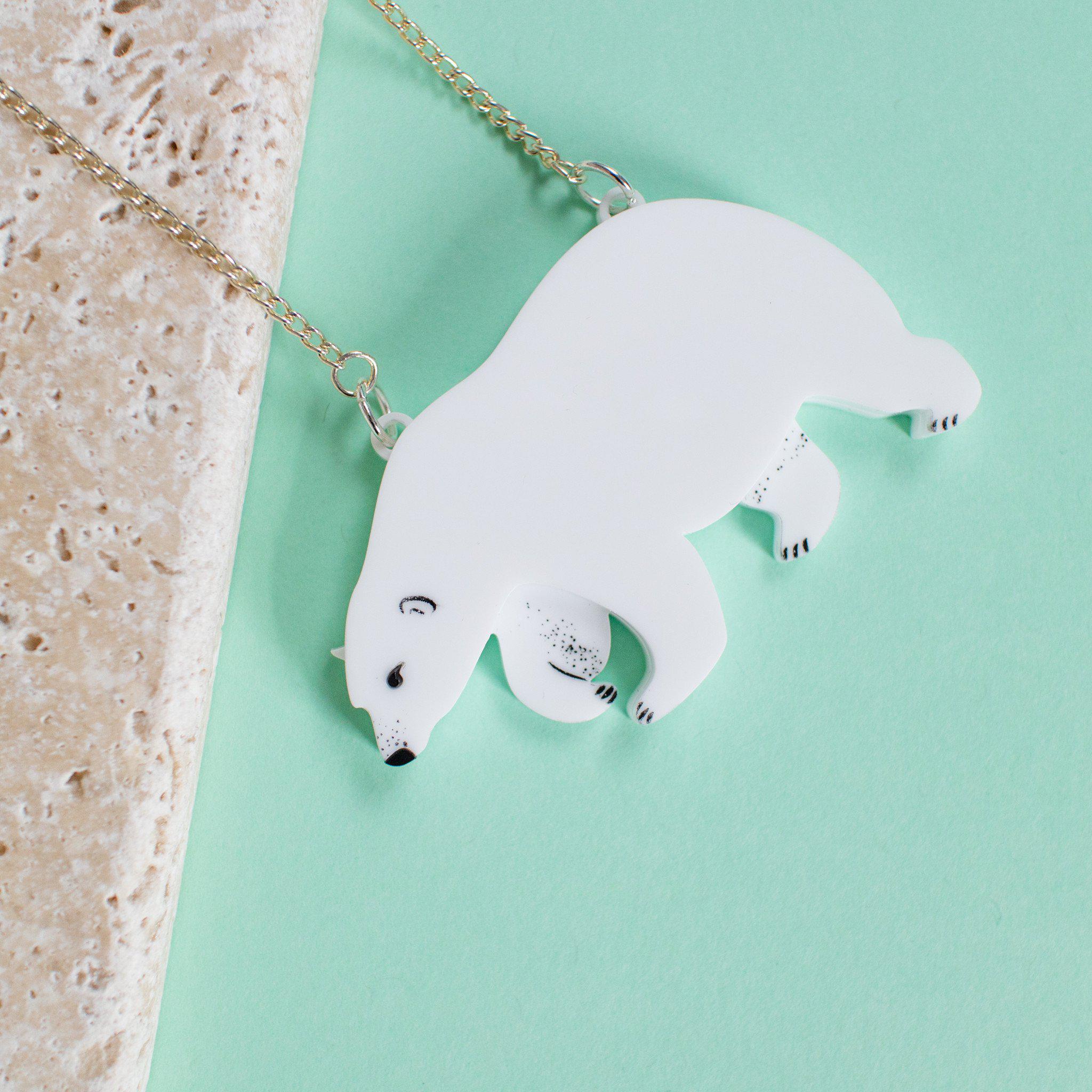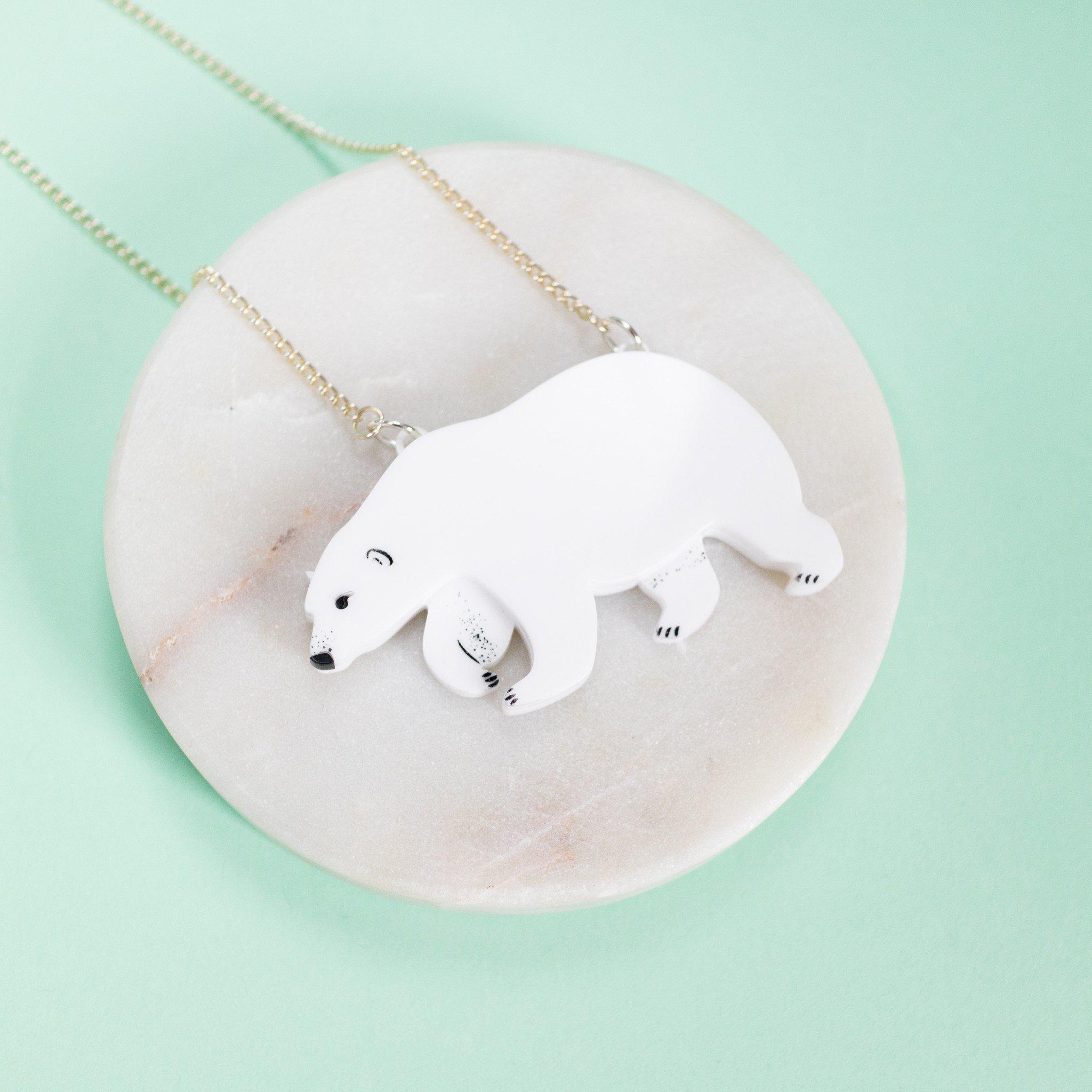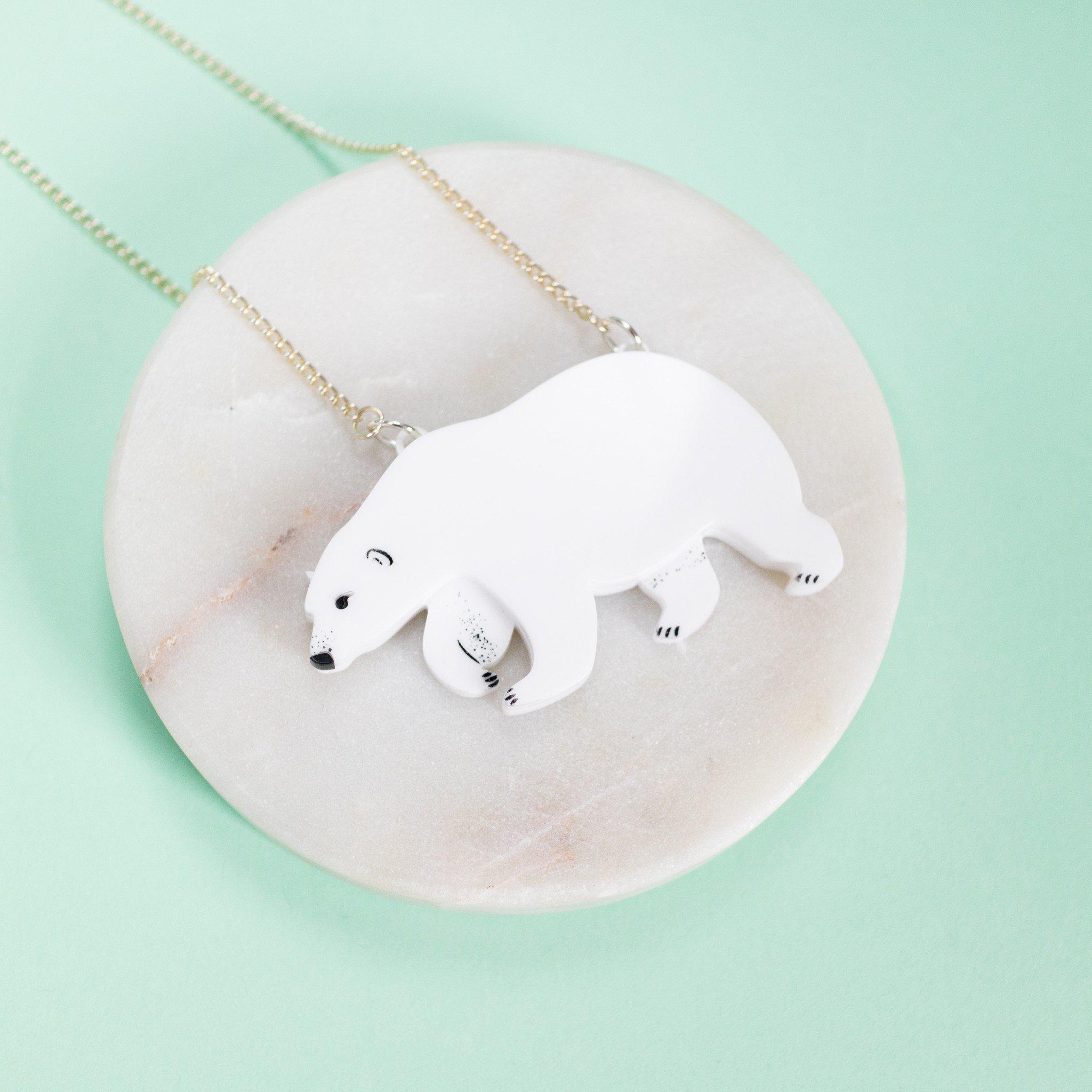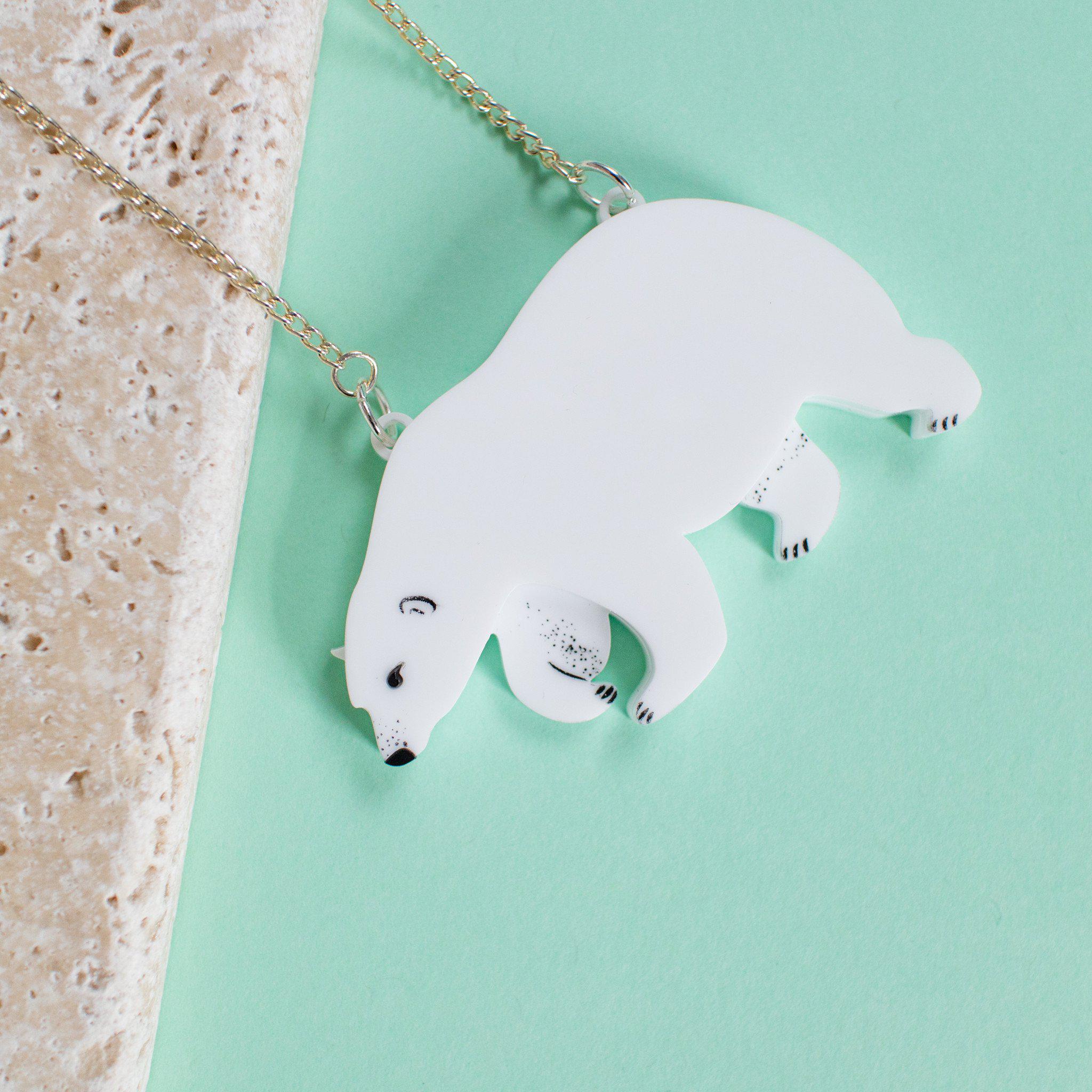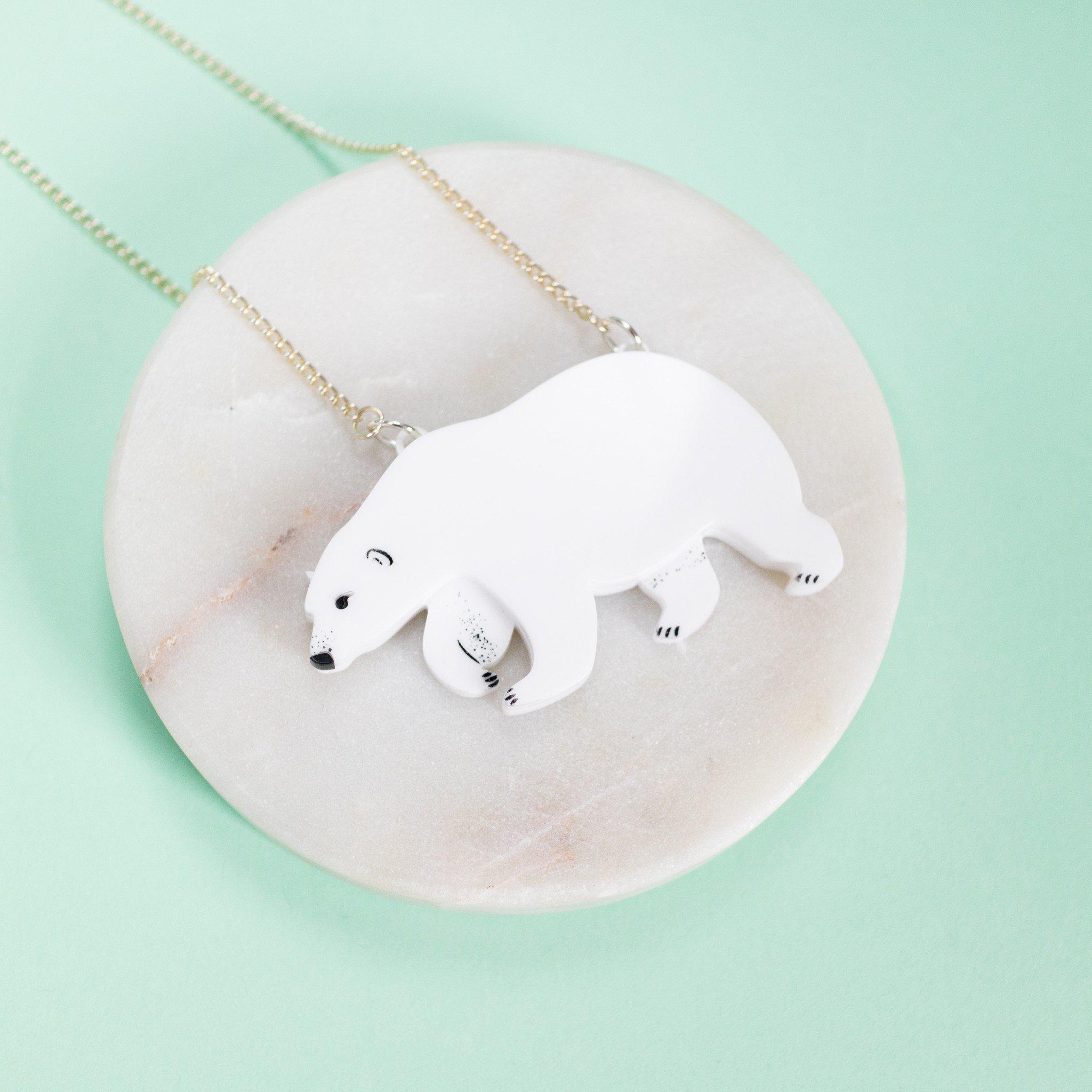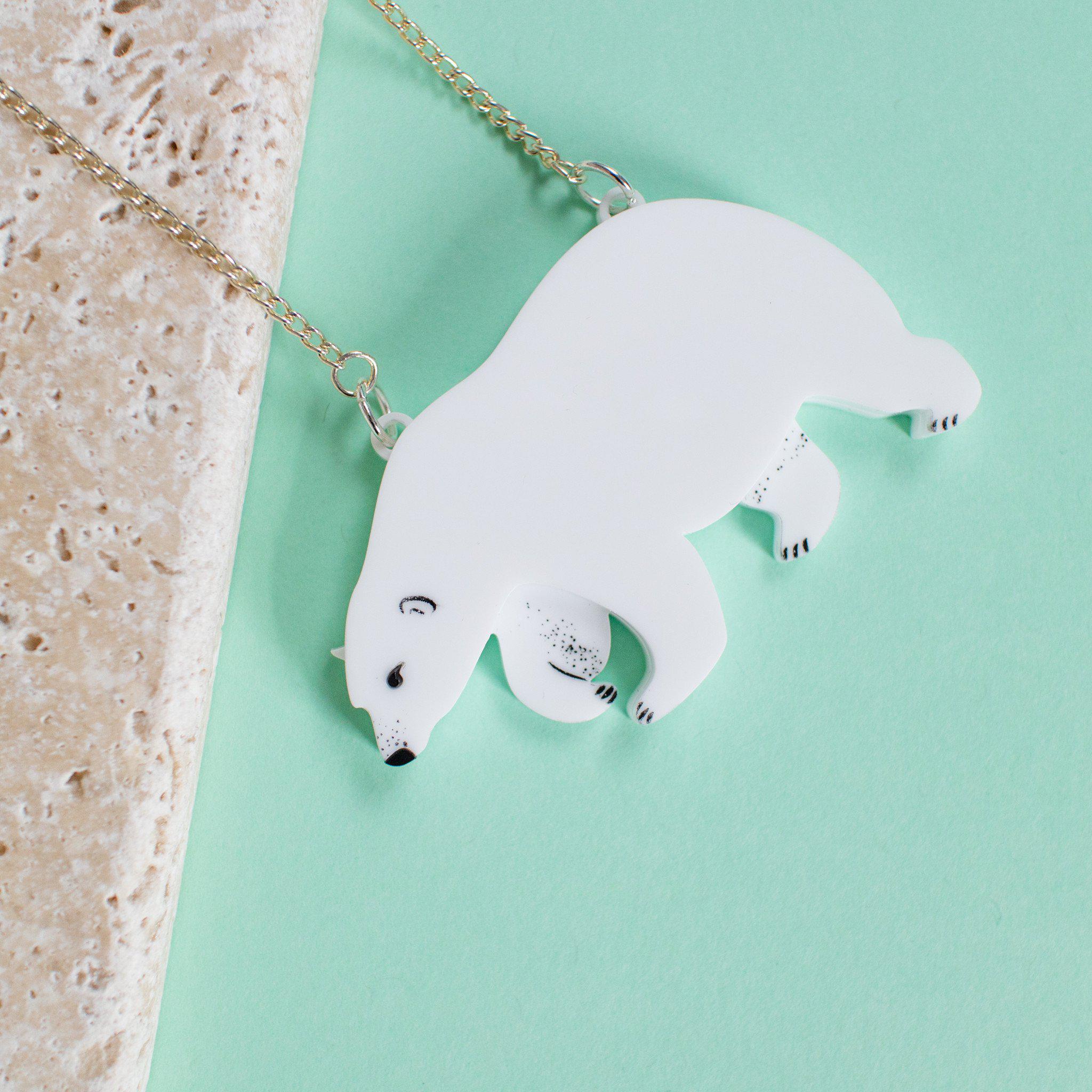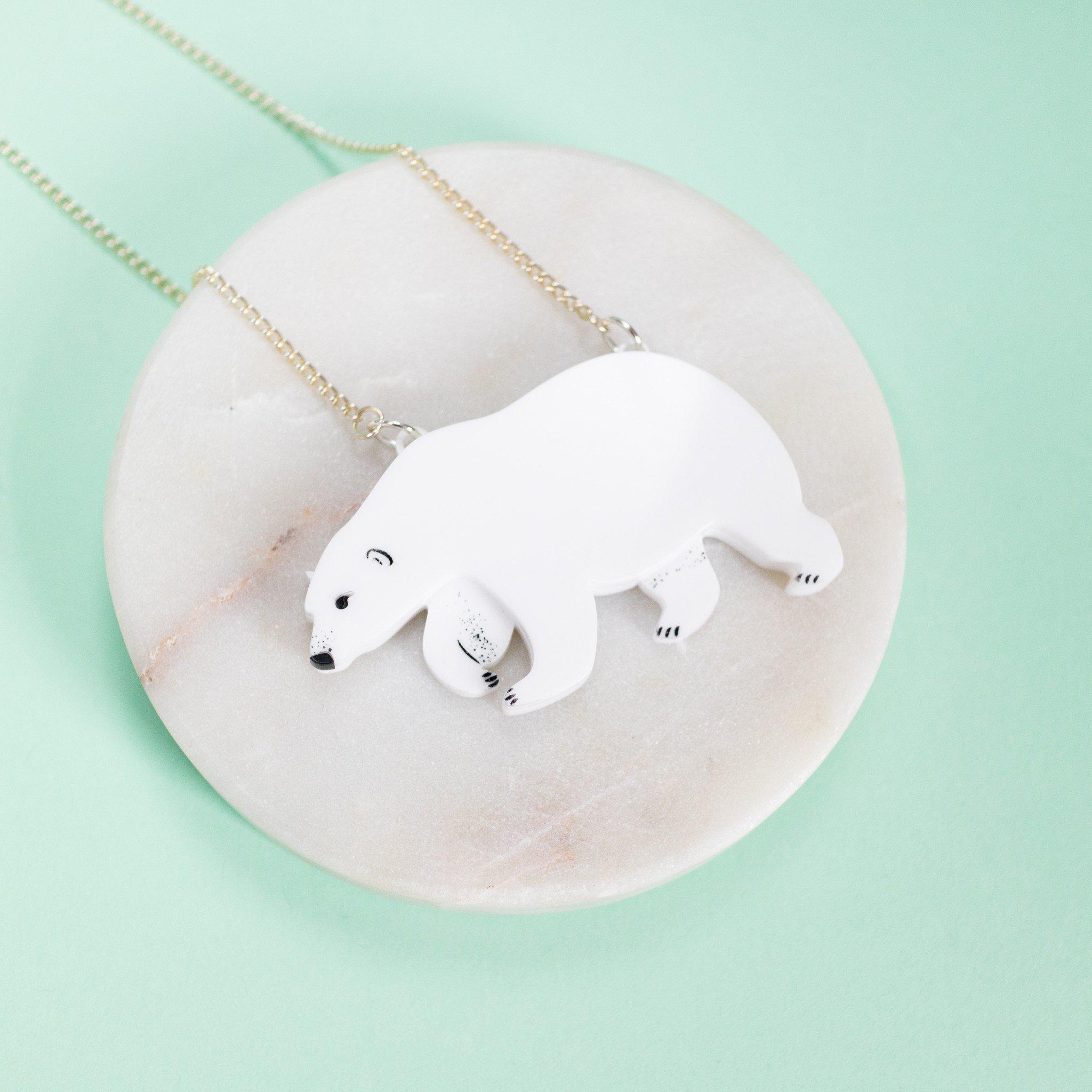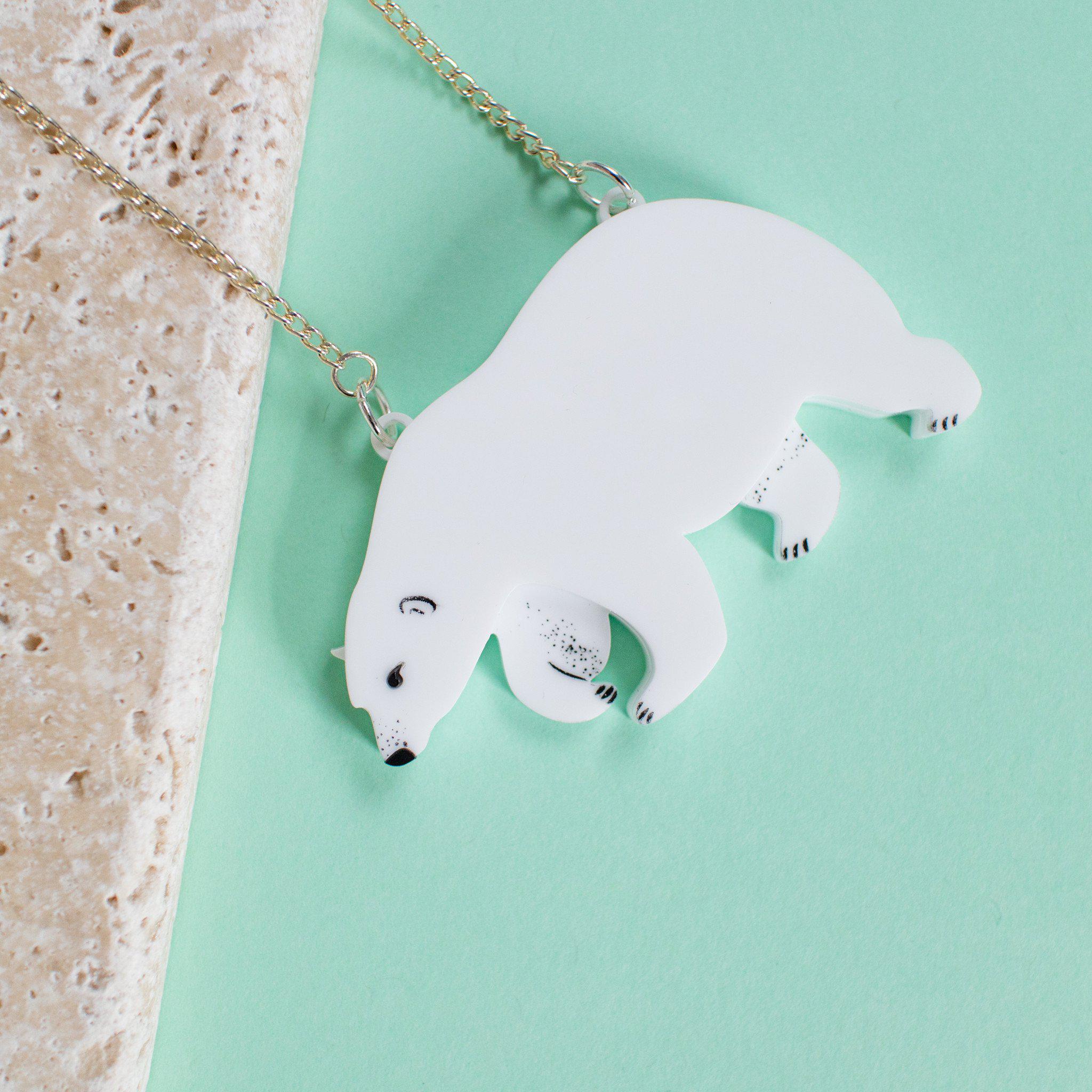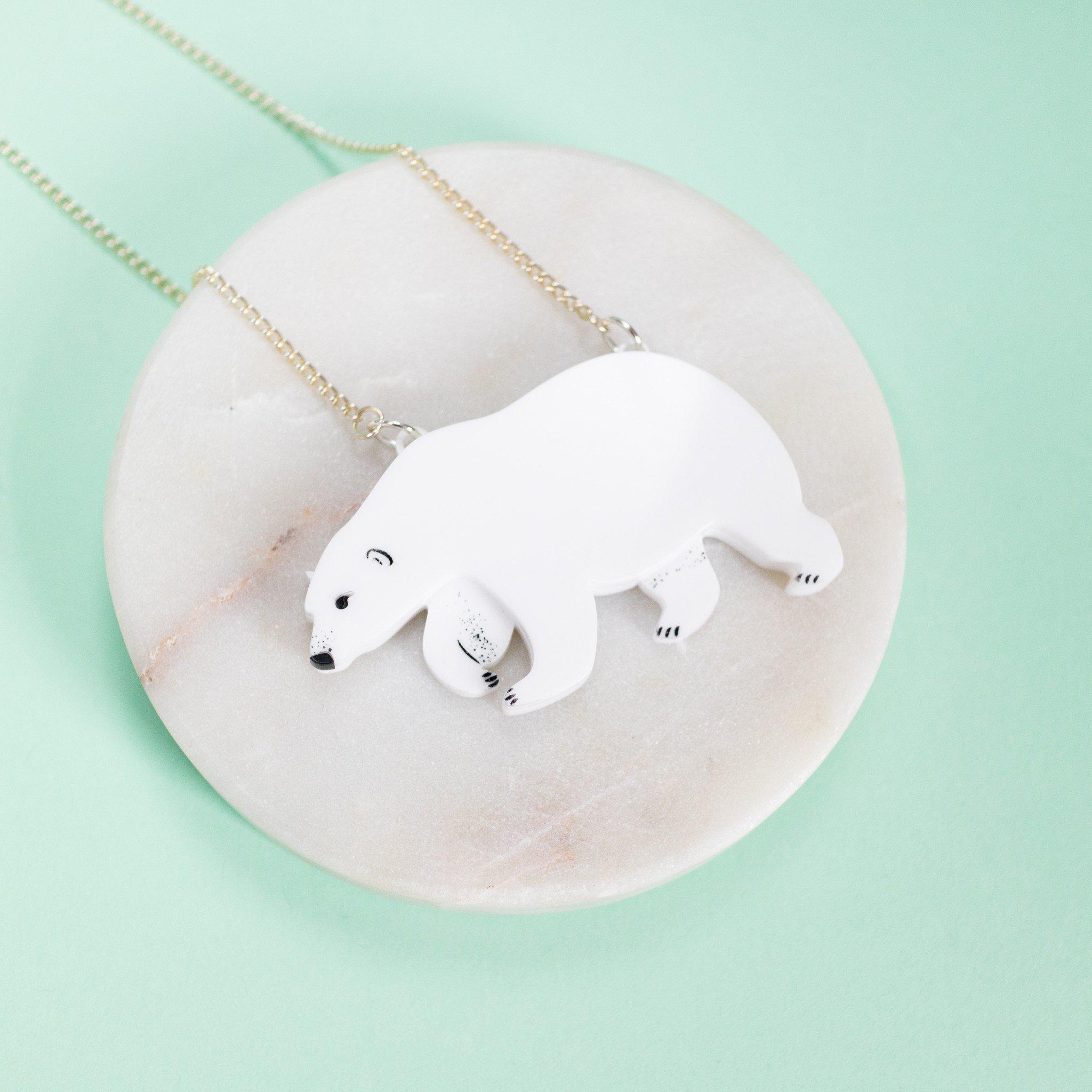 Polar Bear Necklace
FREE SHIPPING ON UK ORDERS OVER £15
A native to the Arctic Circle, the solitary Polar Bear roams the ice and water, blending perfectly with its surroundings.
Folklore tells of the Polar Bear being a human when in their own home, and wearing a bear hide when they go out. We just think they're pretty darn cute.
Our Polar Bear was illustrated by hand before being transferred into a necklace made from two layers of laser cut and etched perspex.
made from:
Laser cut 3mm thick acrylic.
dimensions:
The Polar Bear necklace measures 65mm X 40mm.
Finished by hand-painting and hand-piecing, before being attached to an 18" silver plated chain.