FREE UK DELIVERY ON ORDERS OVER £20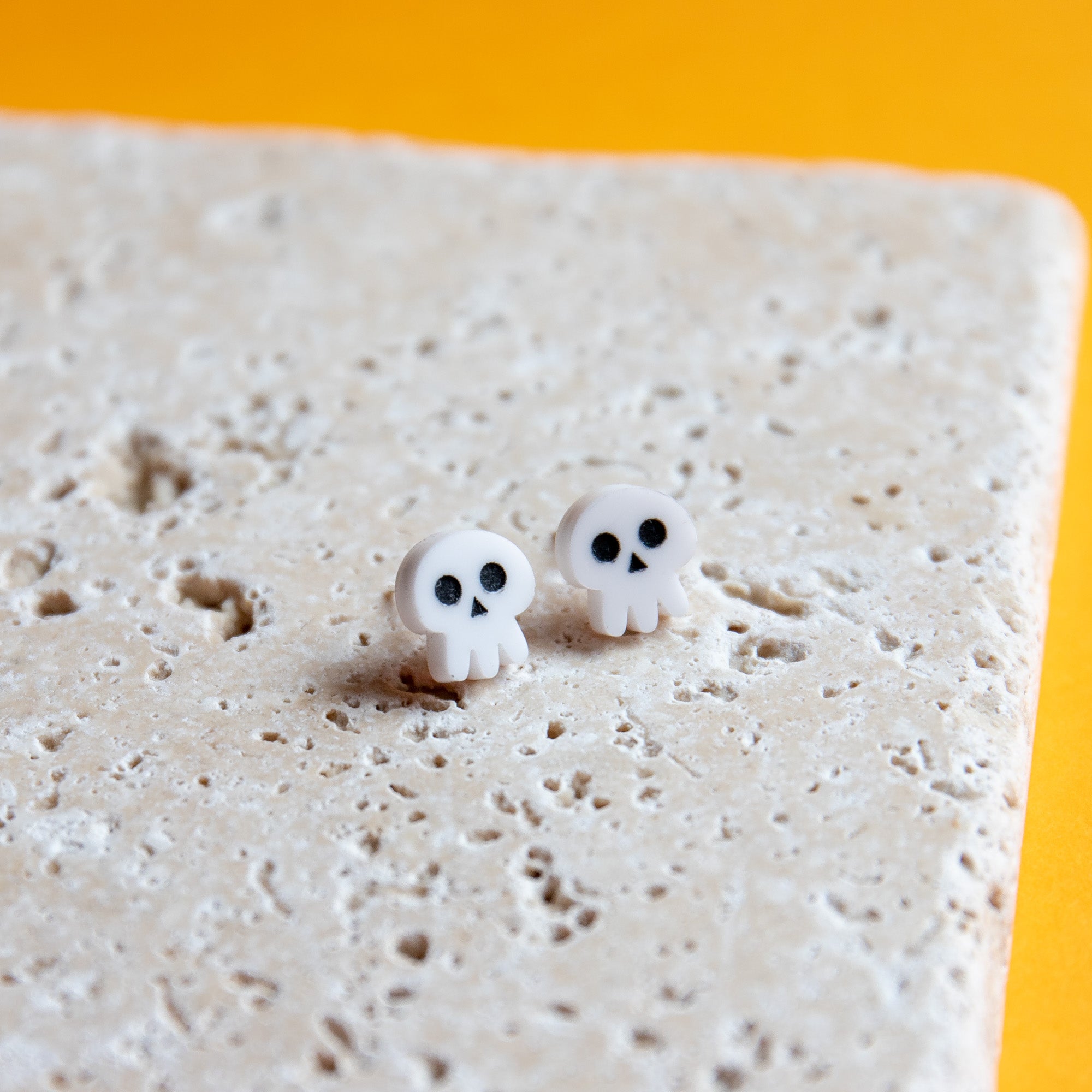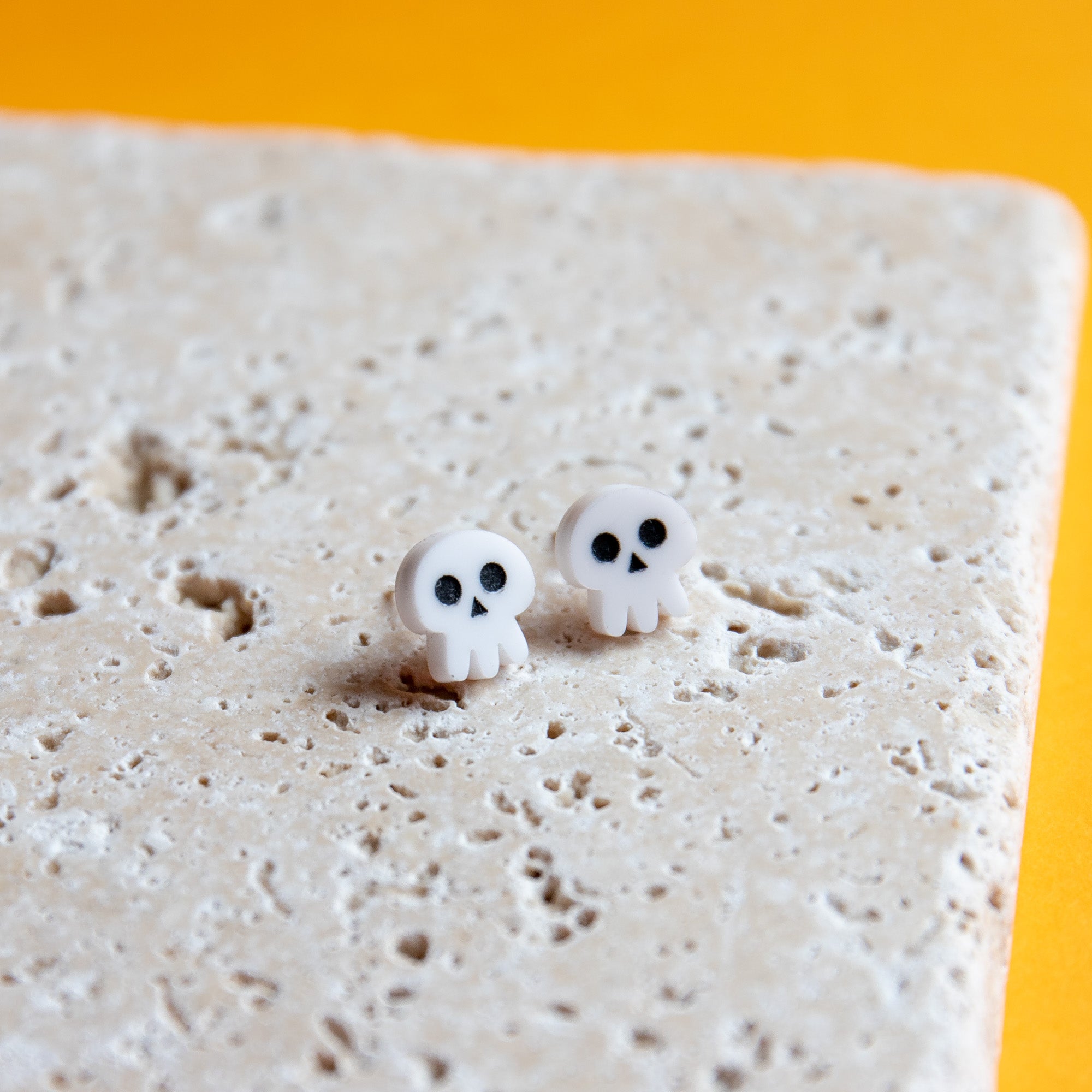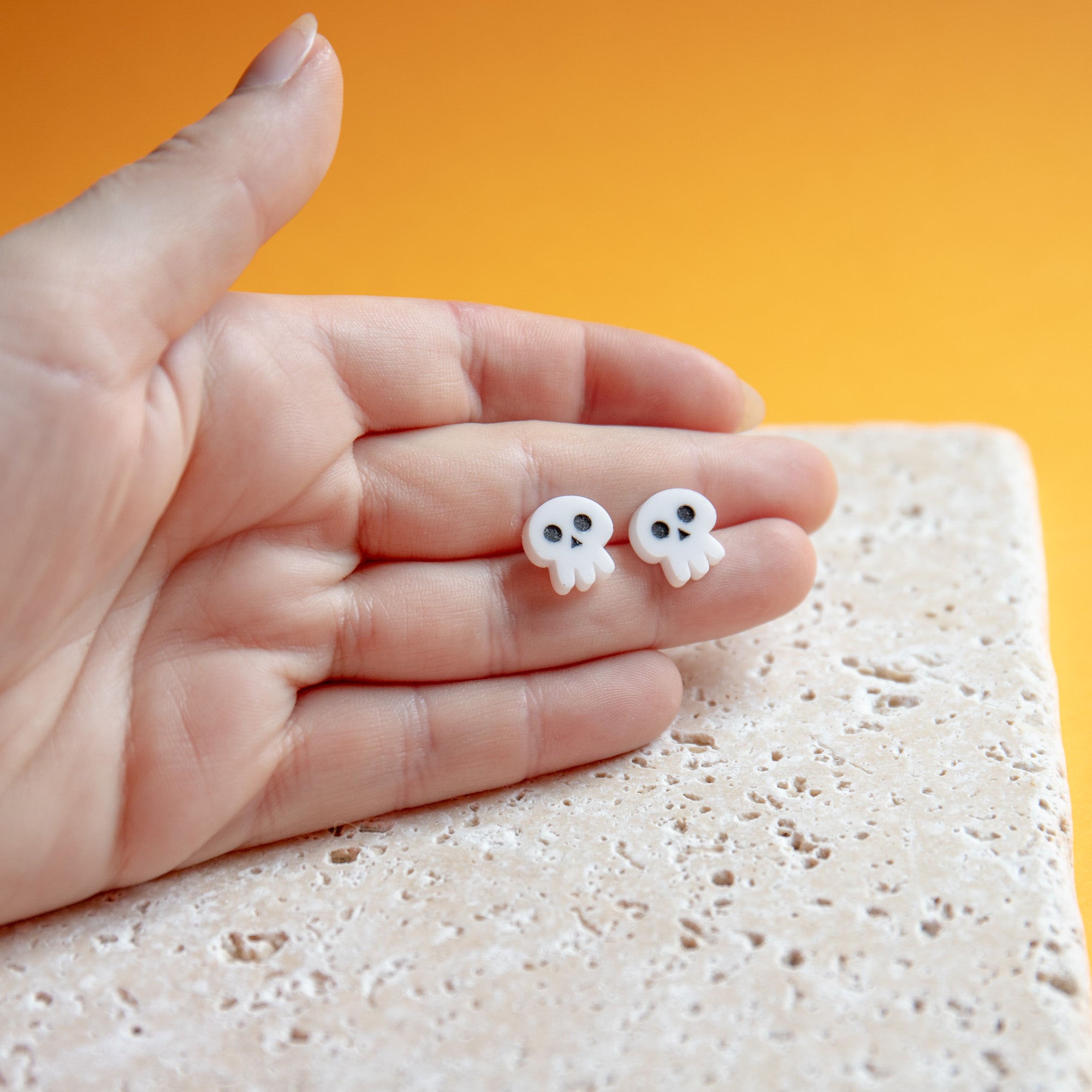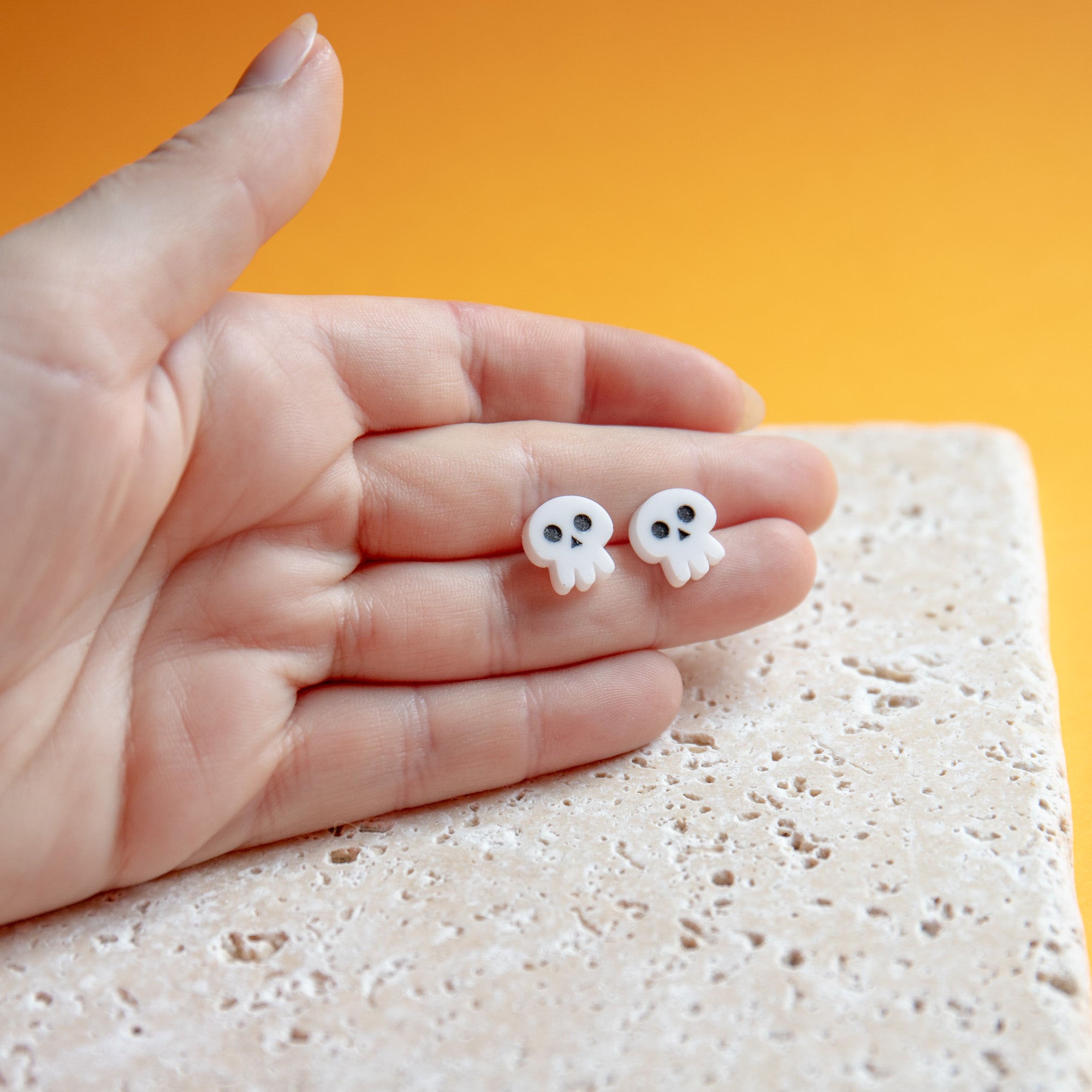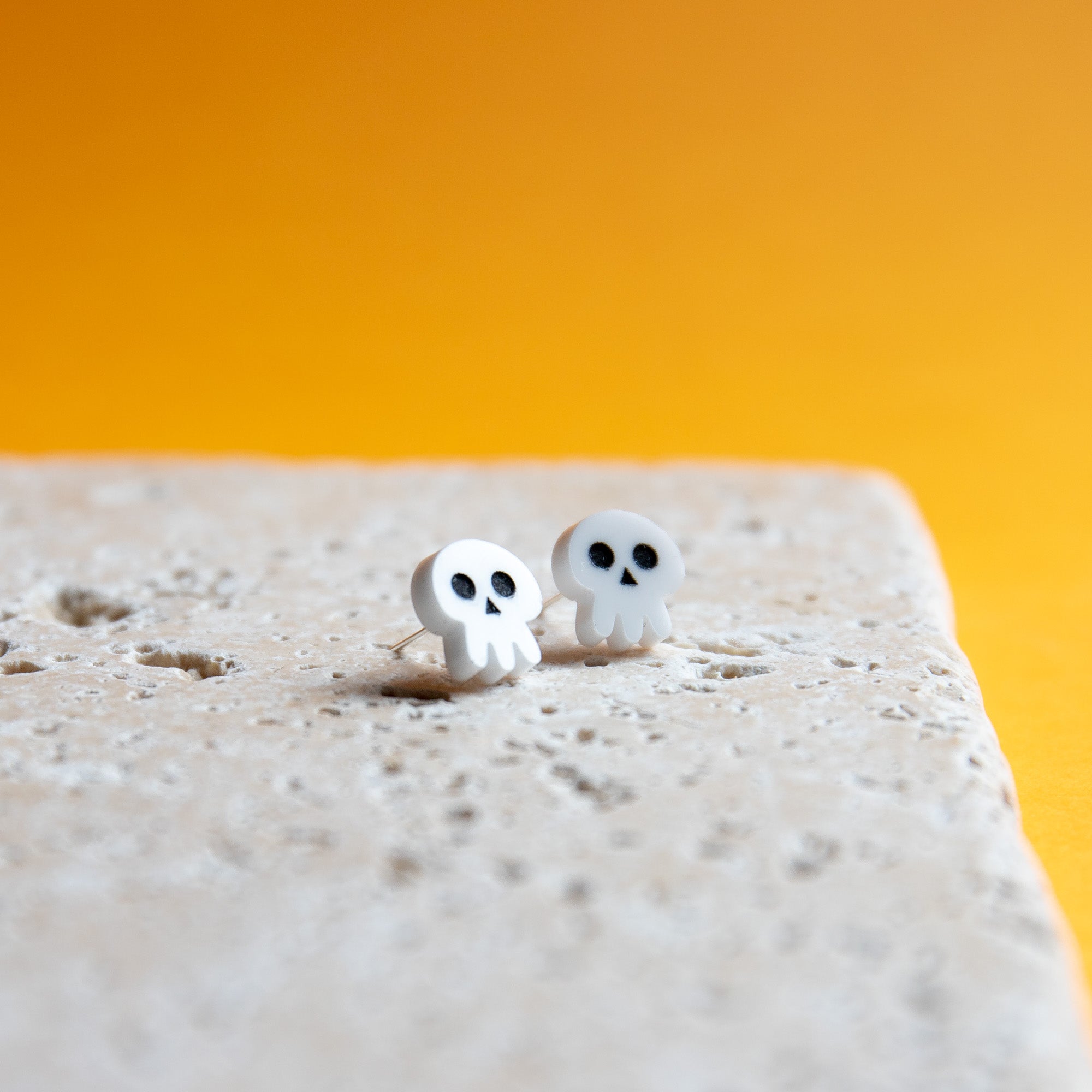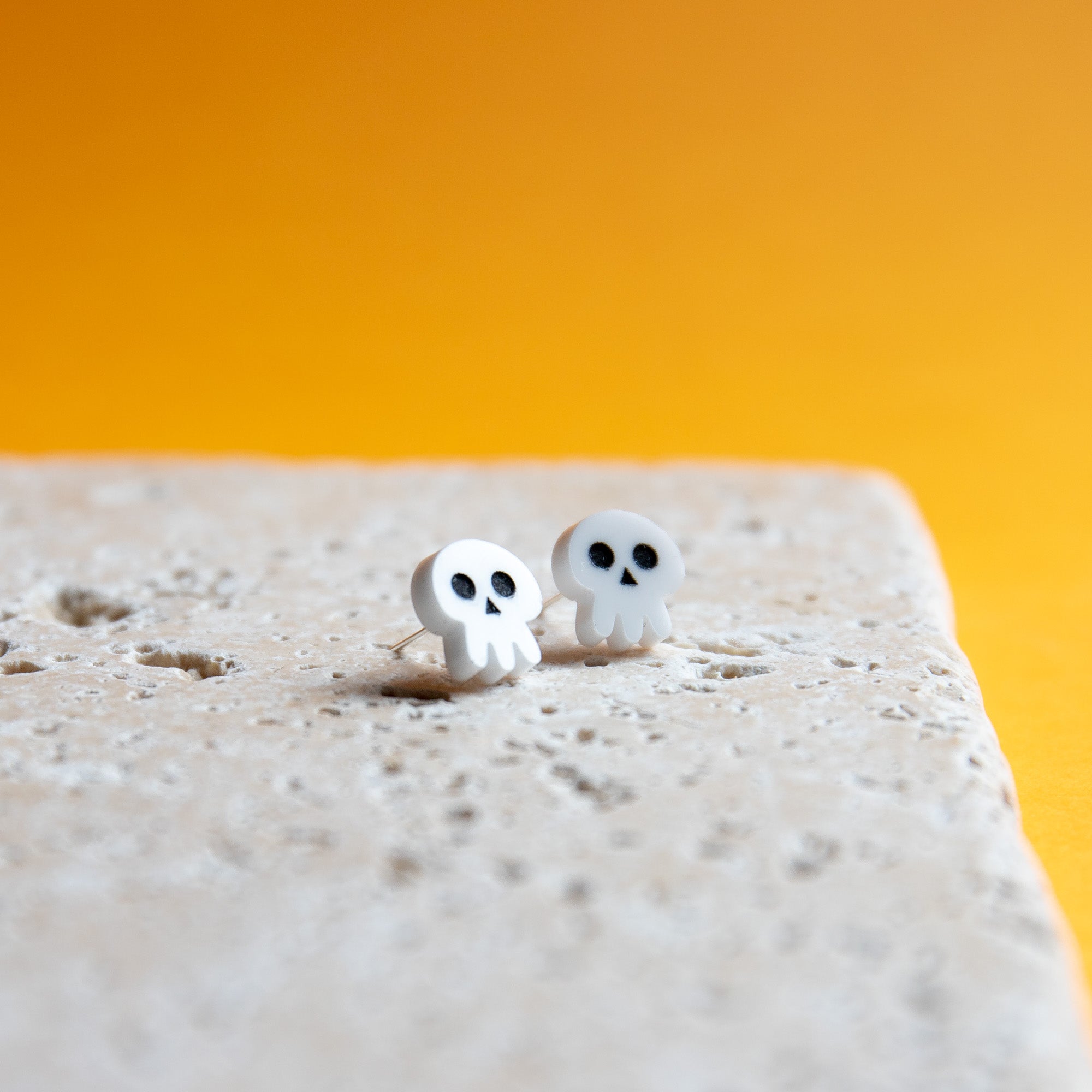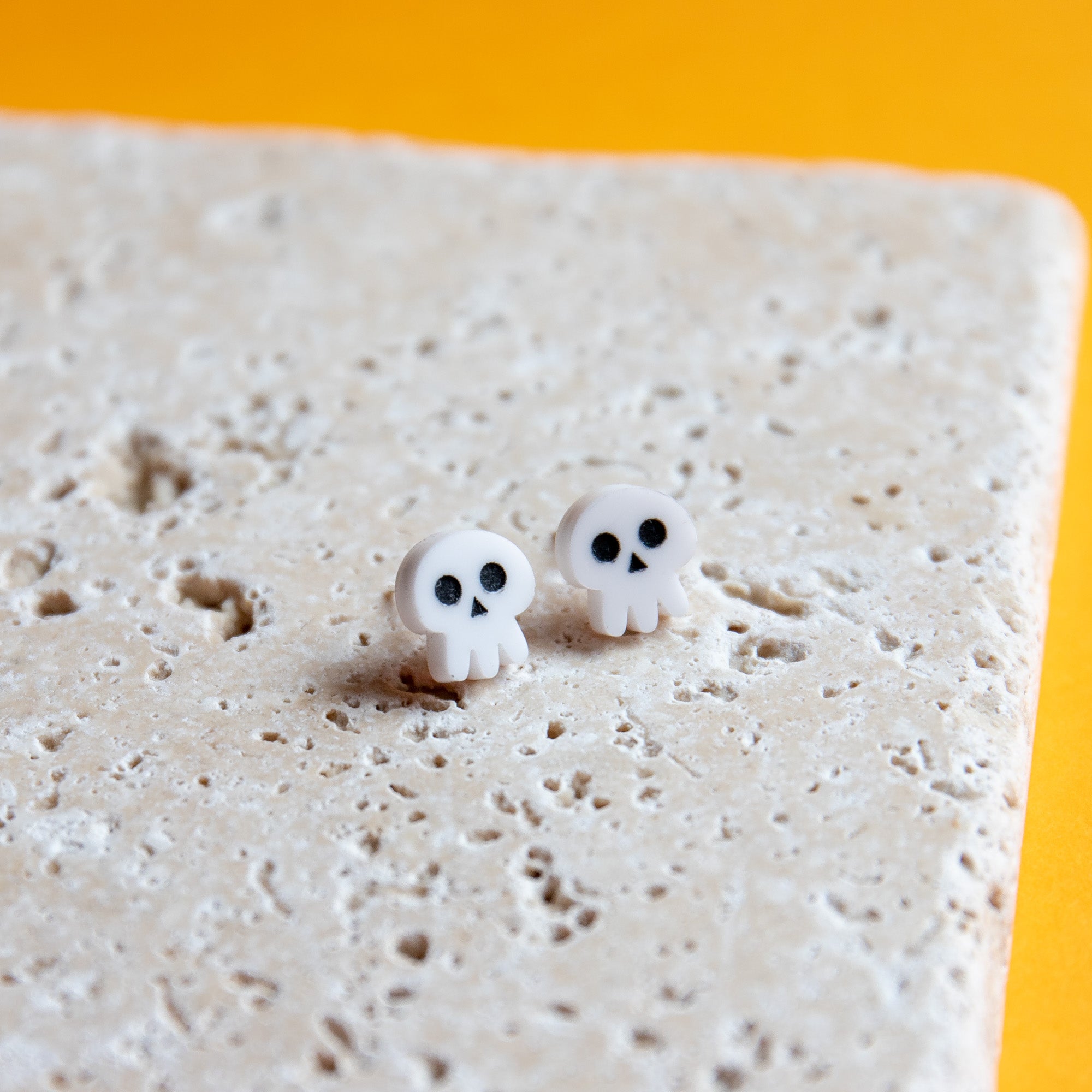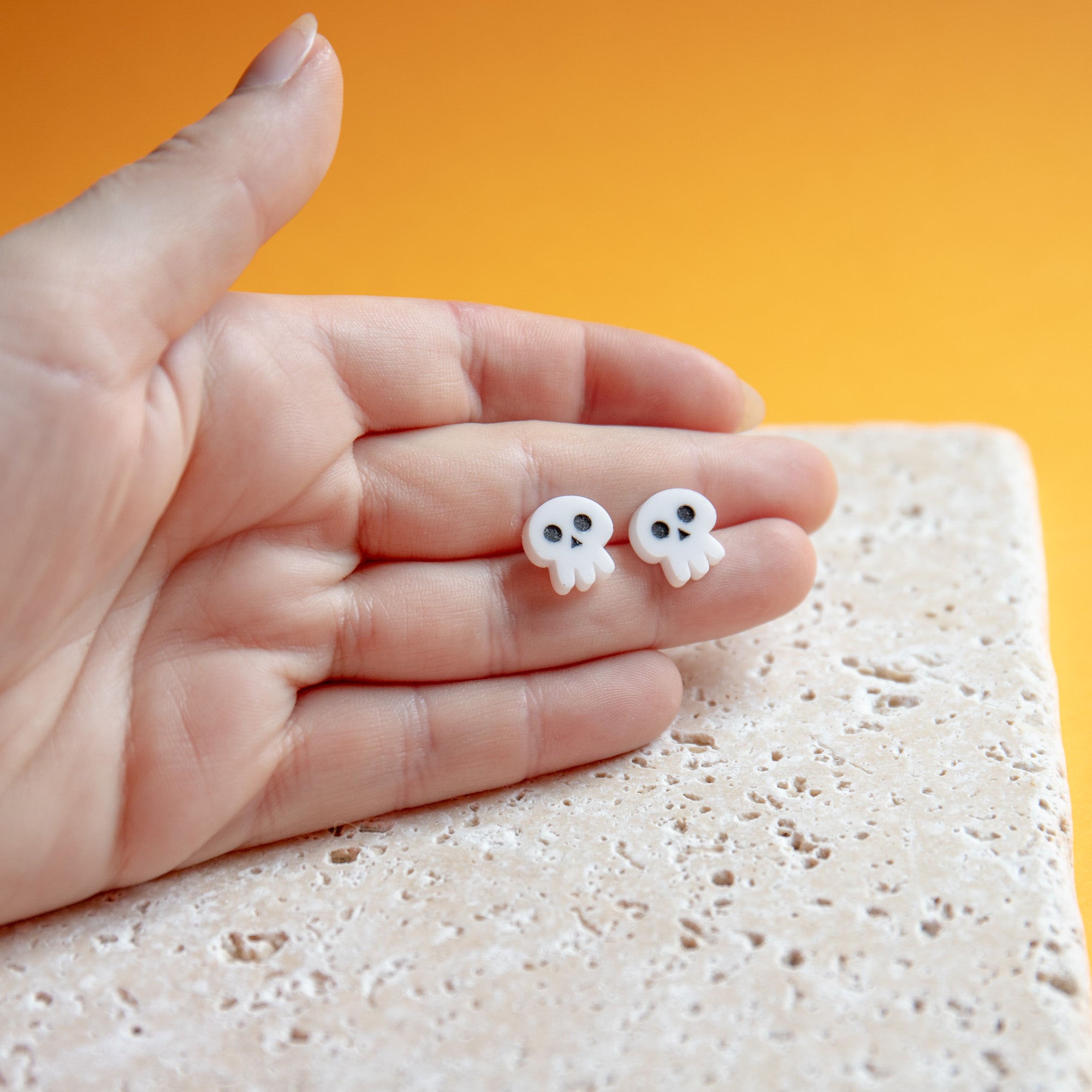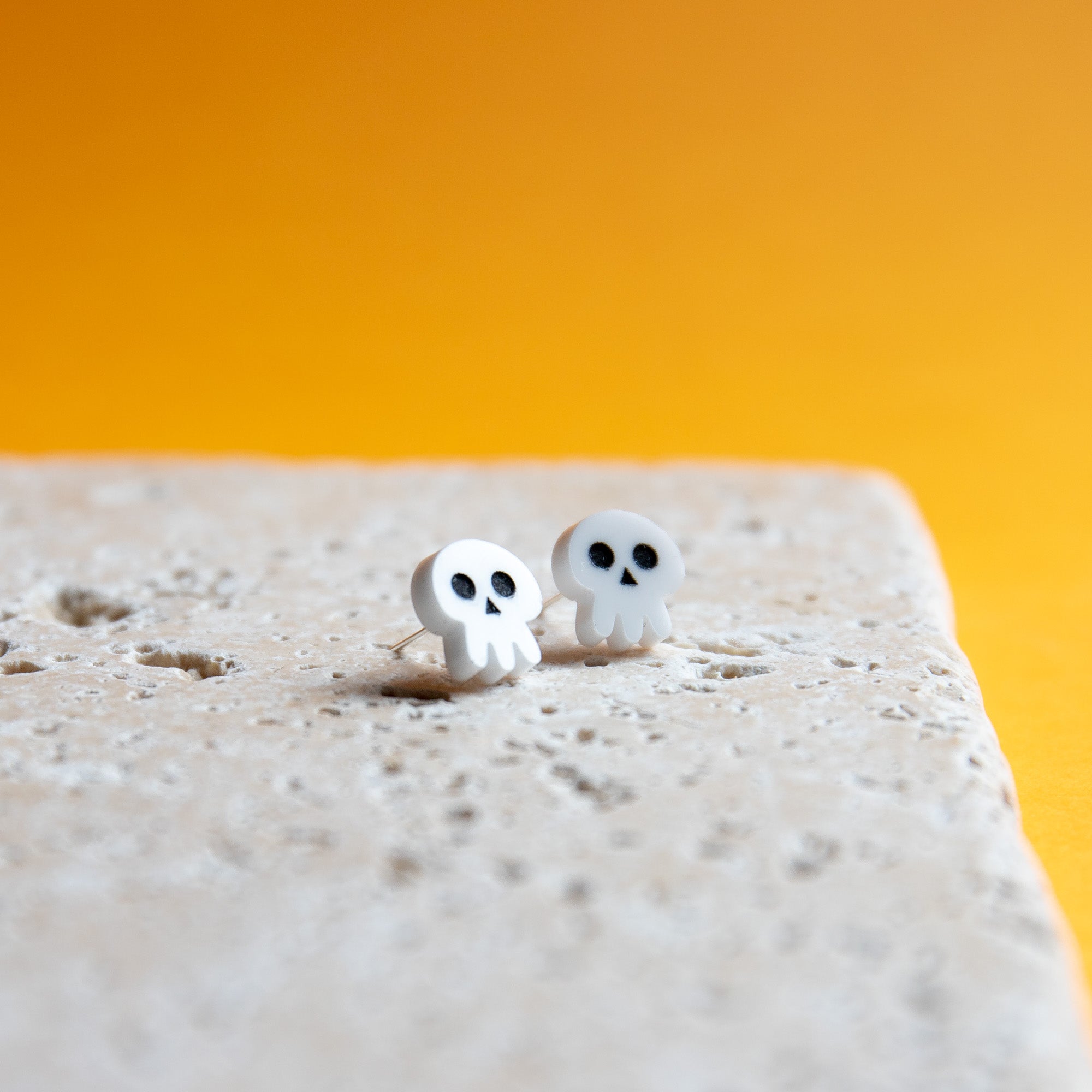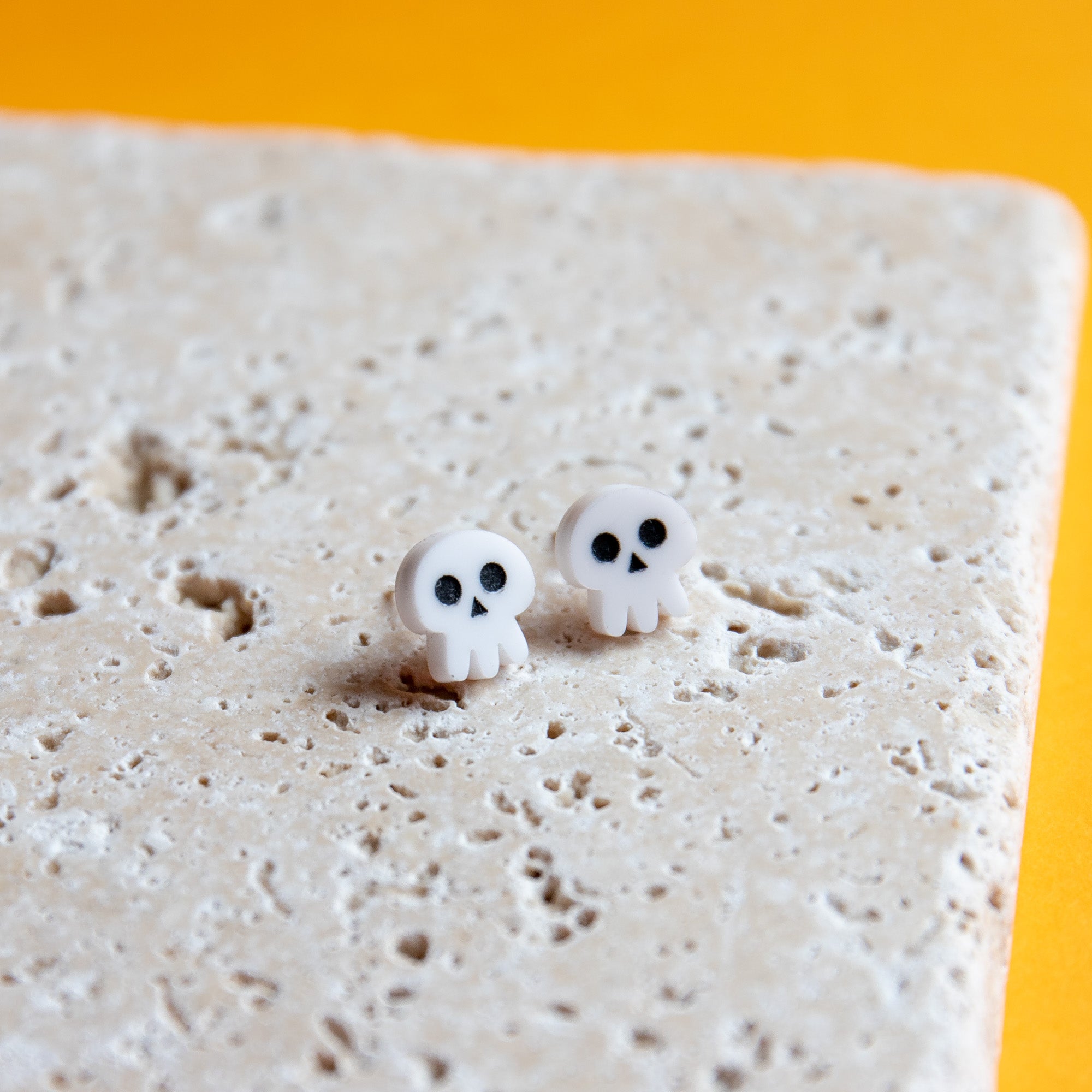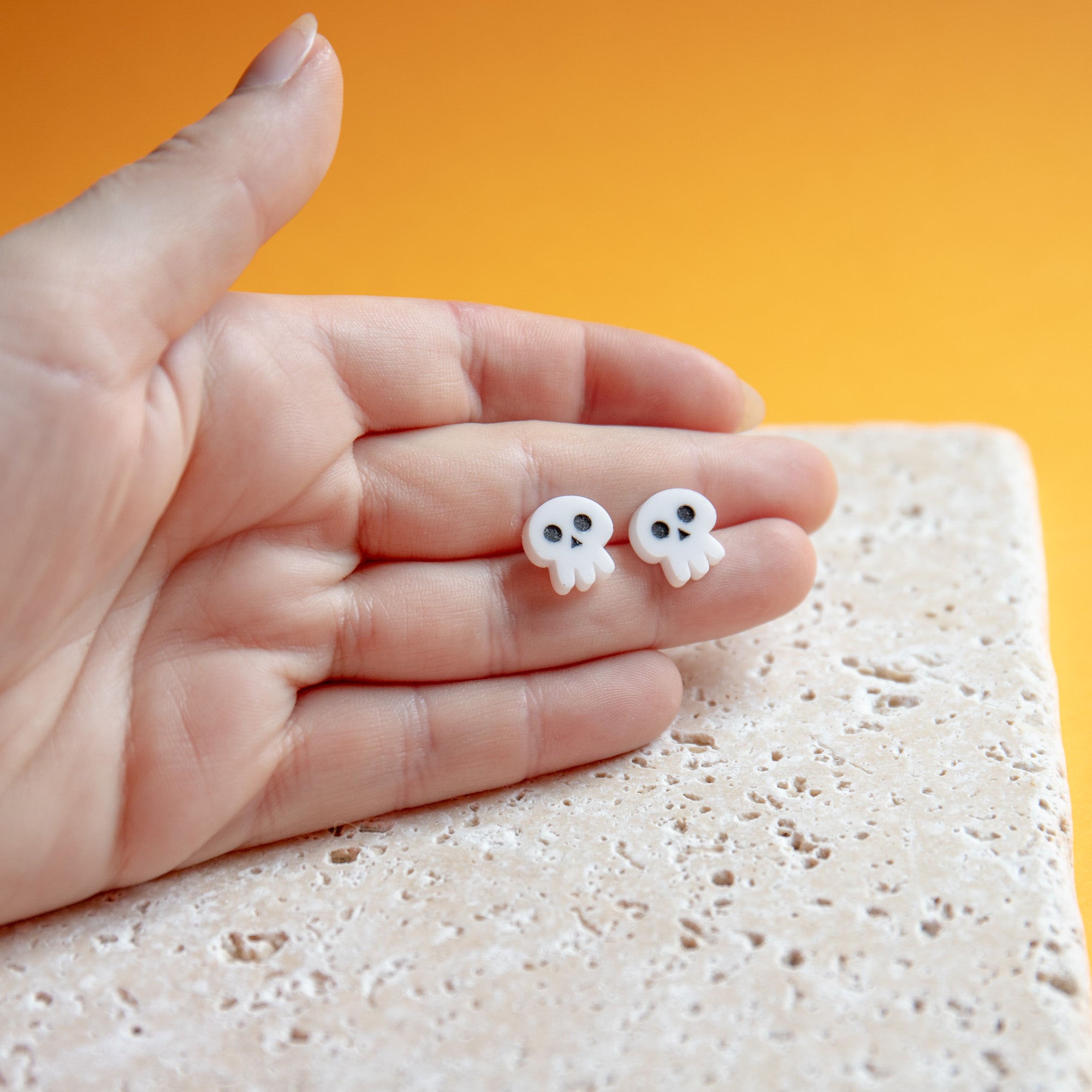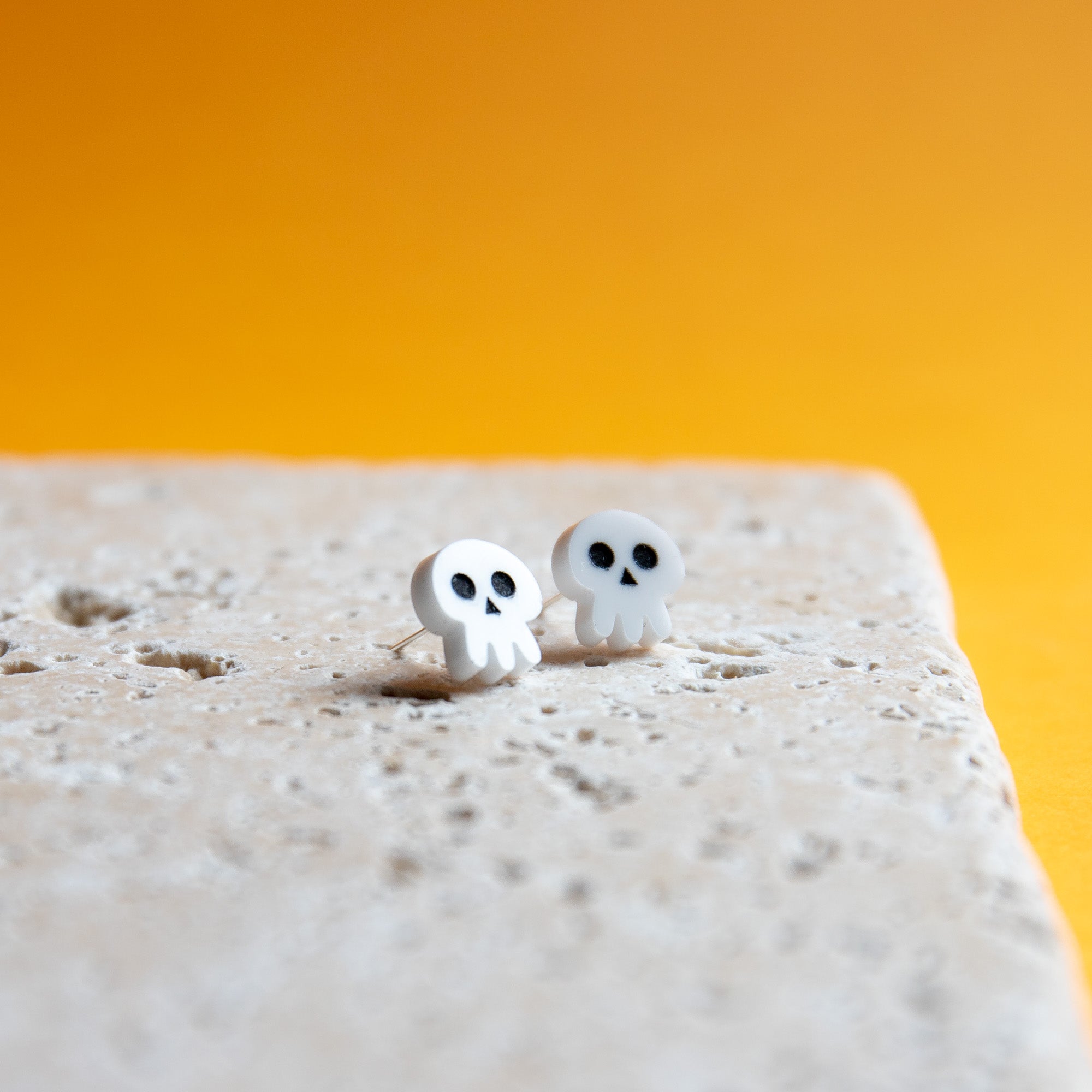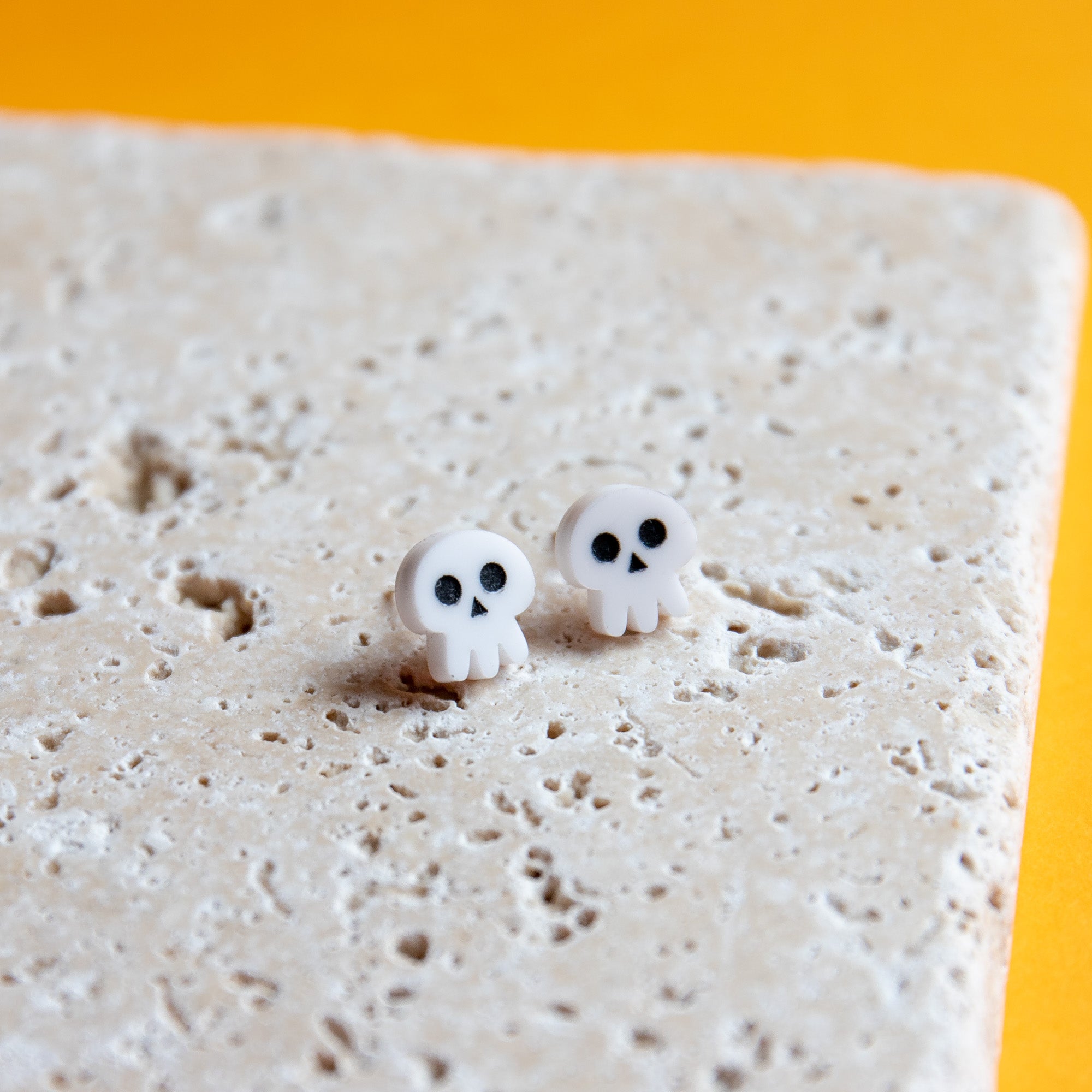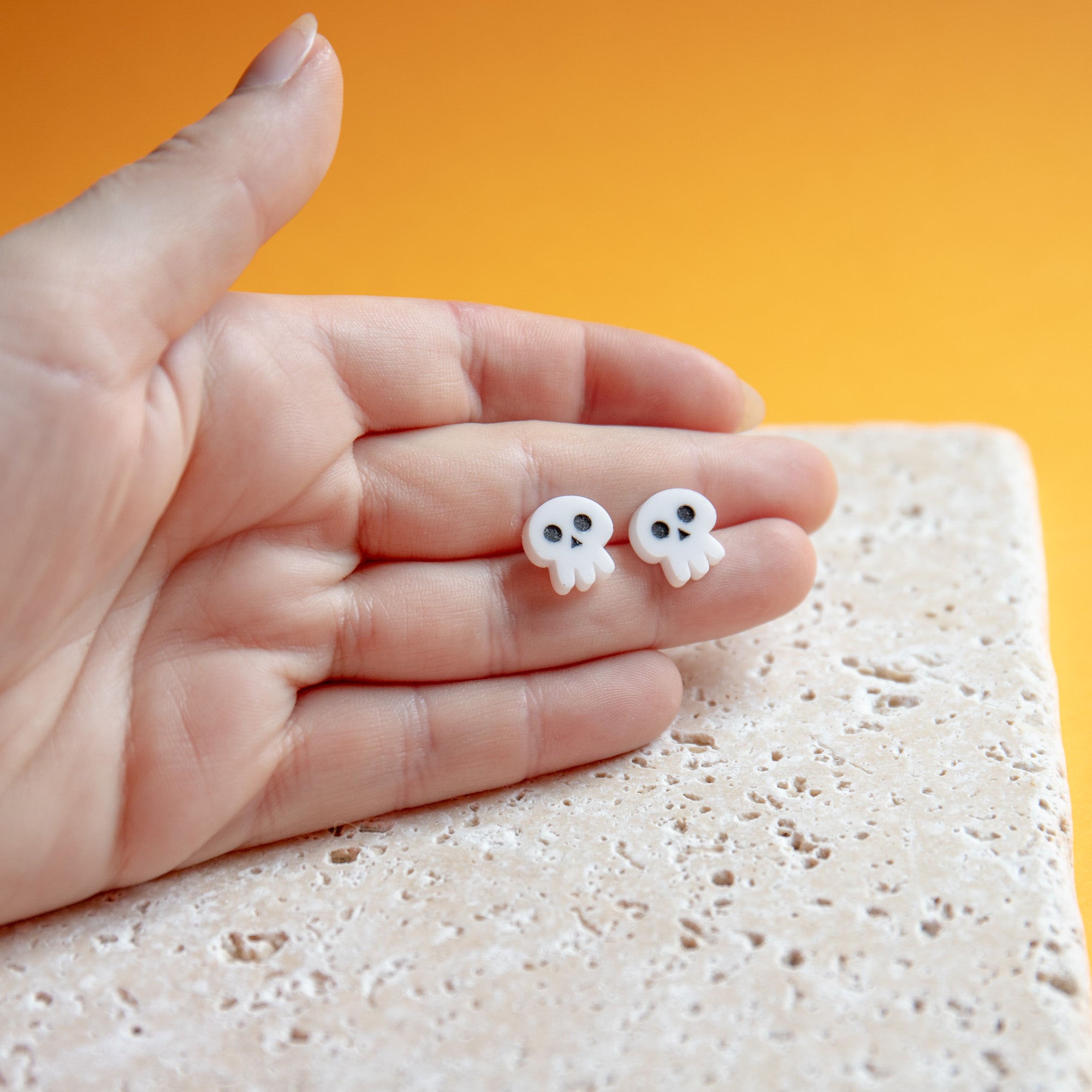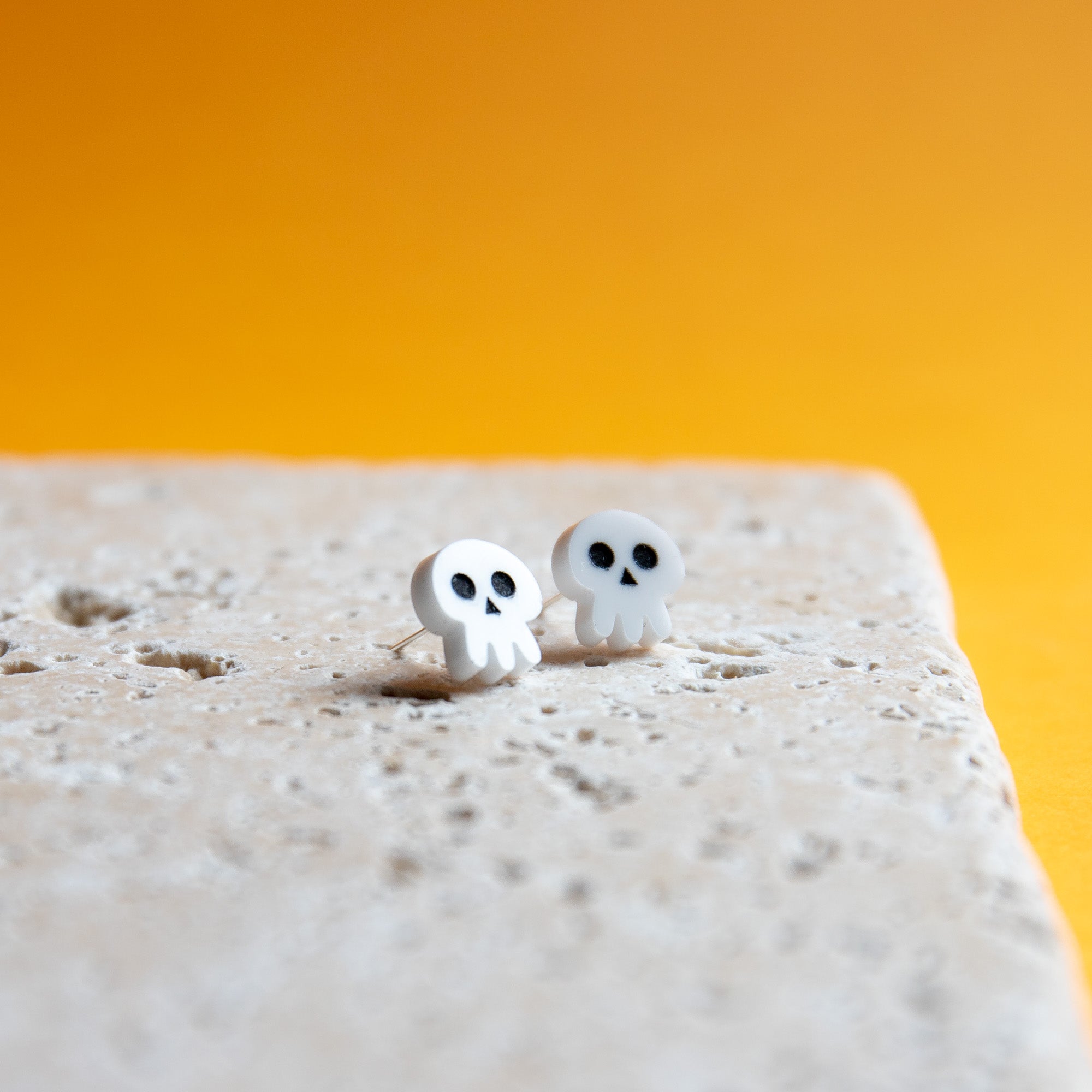 Skull Earrings
FREE SHIPPING ON UK ORDERS OVER £15
 Alas, poor Yorick!
Tiny skulls for your ear lobes, the perfect addition to your day-time spooky ensemble. Wear these for conjuring spells, working on your taxes, or raising the dead.
Made with 3mm white perspex, hand painted with black detailing, complete with a silver plated stud back. 
These skull earrings have been designed and made in the Finest Imaginary studio in the UK. Each tiny skull measures 13mm tall X 12mm wide.