FREE UK DELIVERY ON ORDERS OVER £20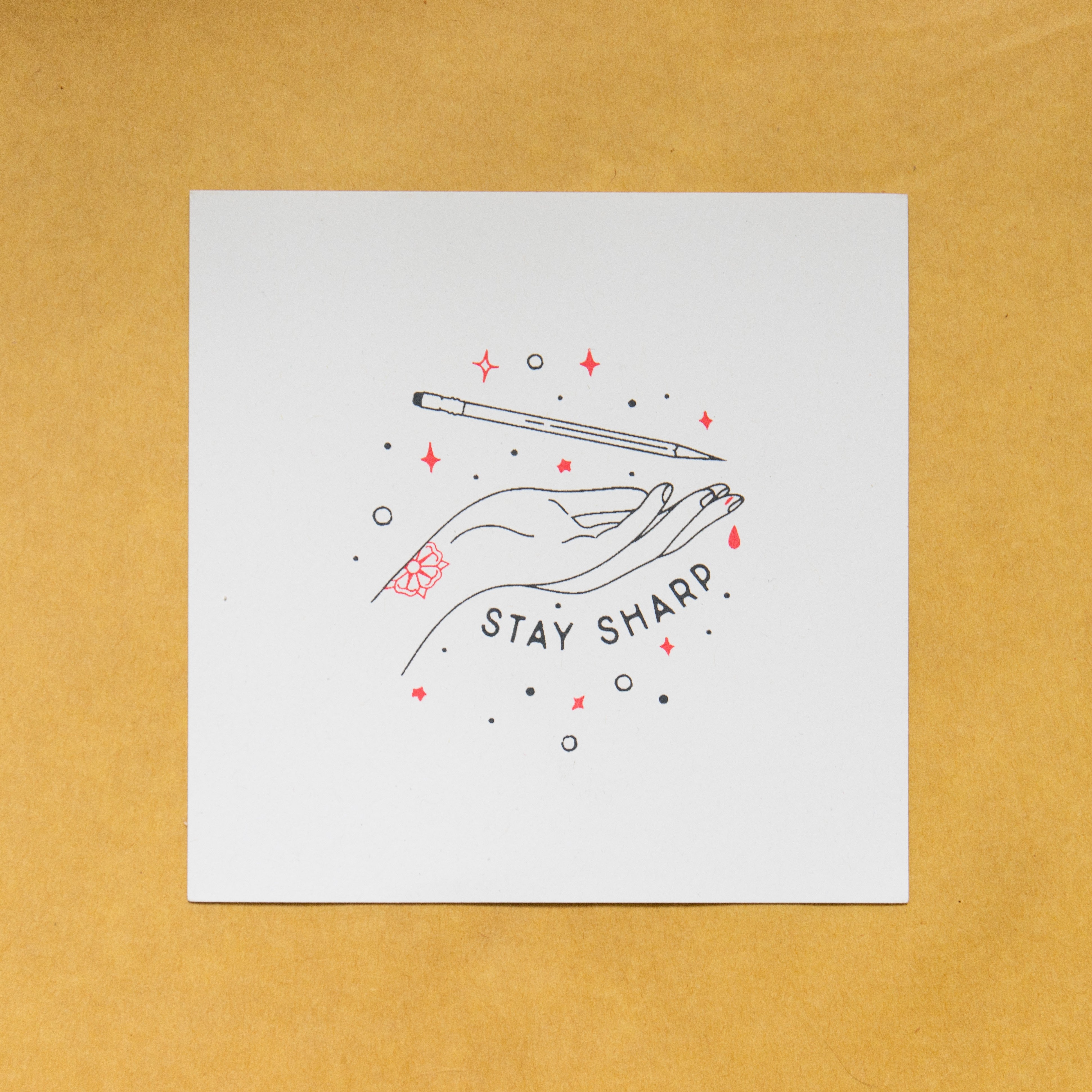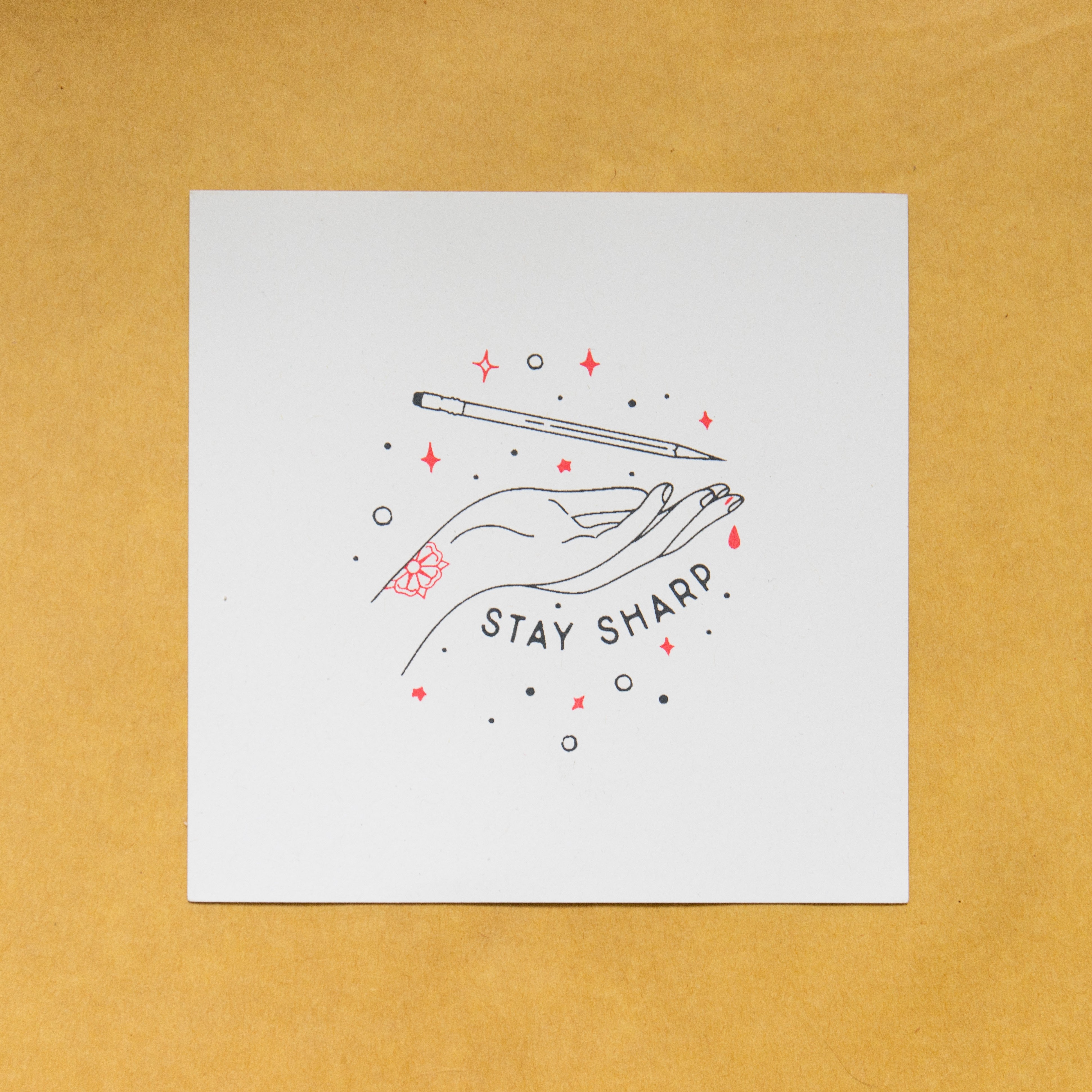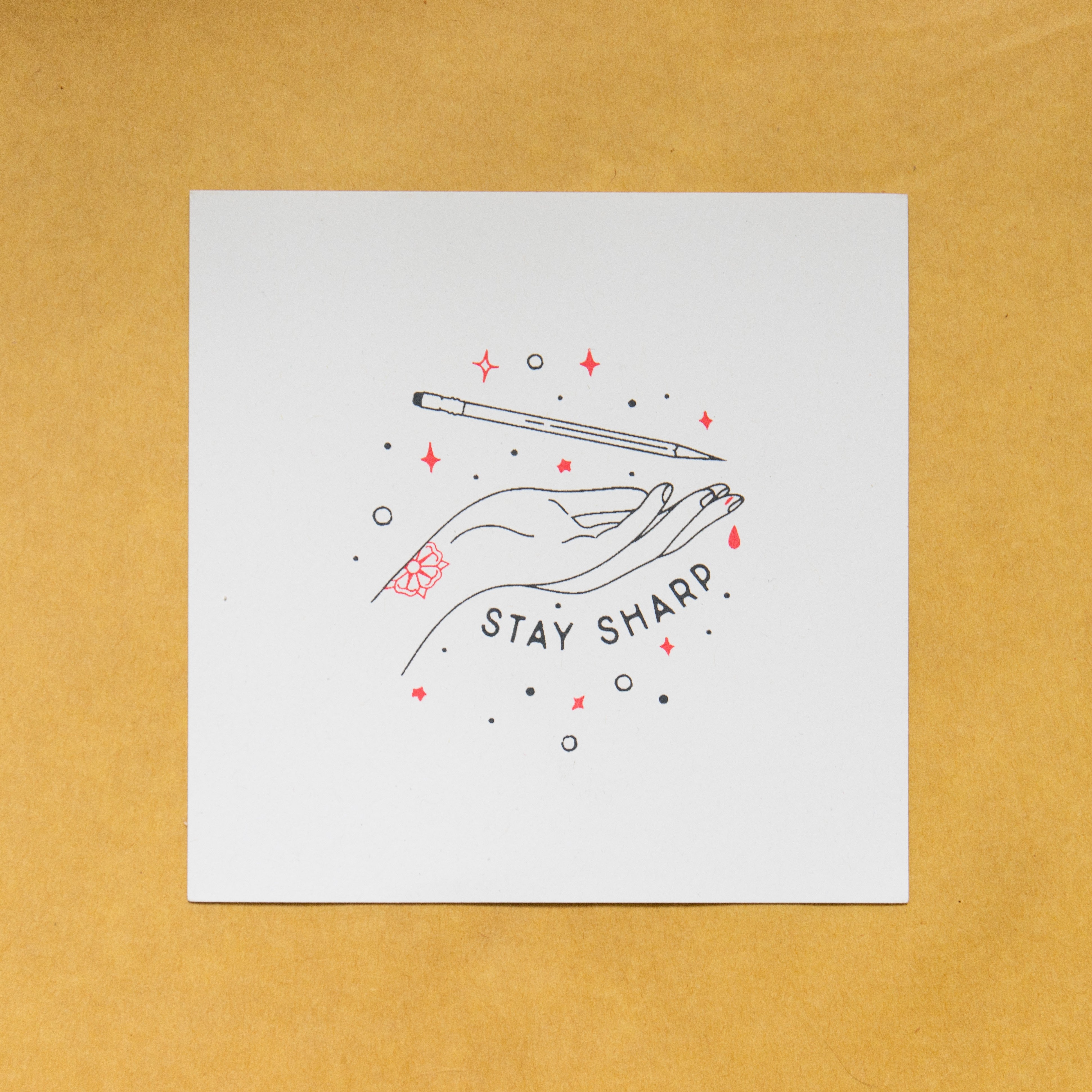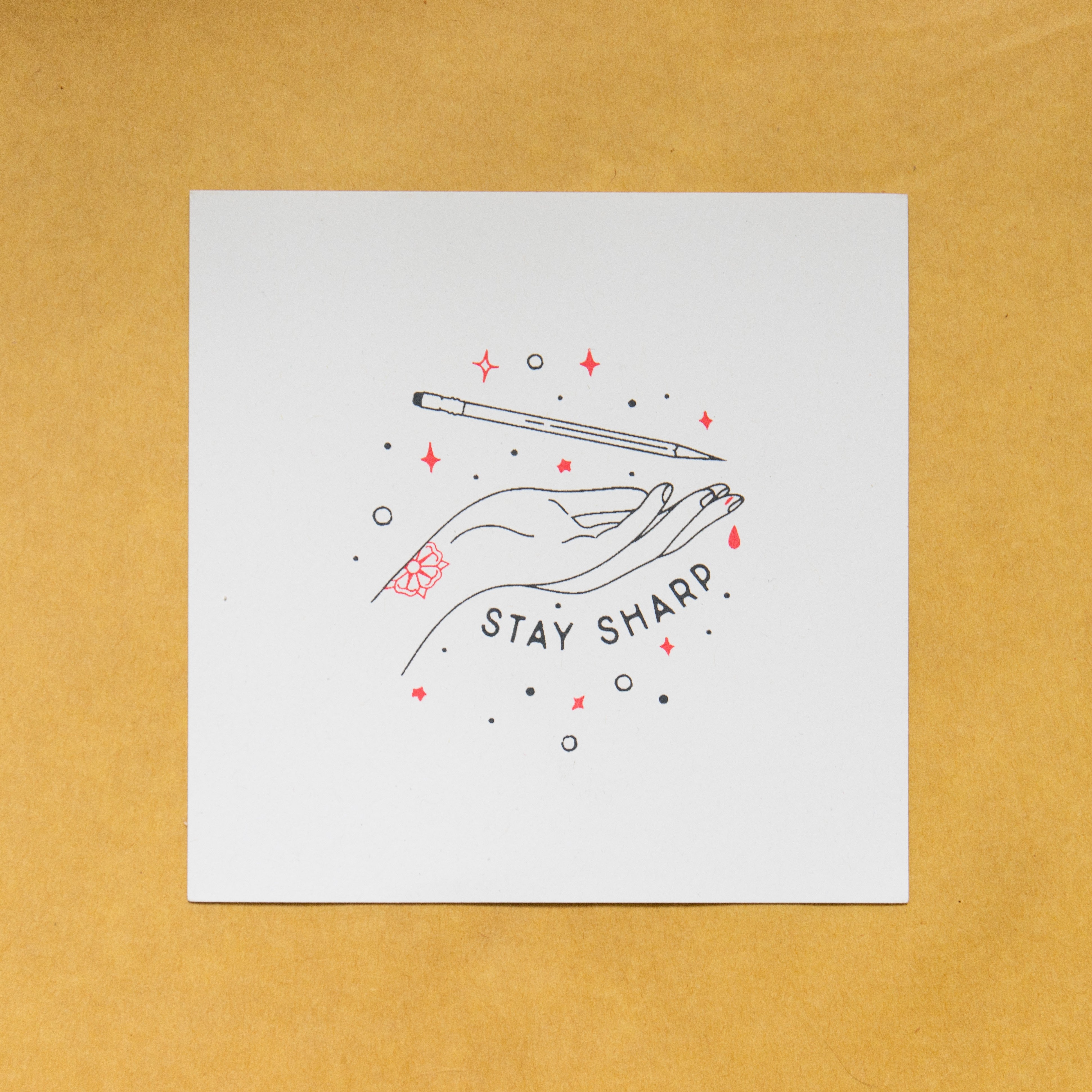 Stay Sharp 5x5" Mini-Print
FREE SHIPPING ON UK ORDERS OVER £15
There's a certain brand of pencil that I use at Finest Imaginary HQ, that gets sharpened to within an inch of its life, and has definitely drawn blood when I've rooted through my pencil case. Anyone else?

This little design is an ode to that pencil, and tattoos, with a little Yorkshire Easter egg to boot. Hand screen printed in black and red, measuring 5" x 5".
Designed as part of the Northern Ink exhibition that our pals over at Northern Craft put together earlier this year!