FREE UK DELIVERY ON ORDERS OVER £20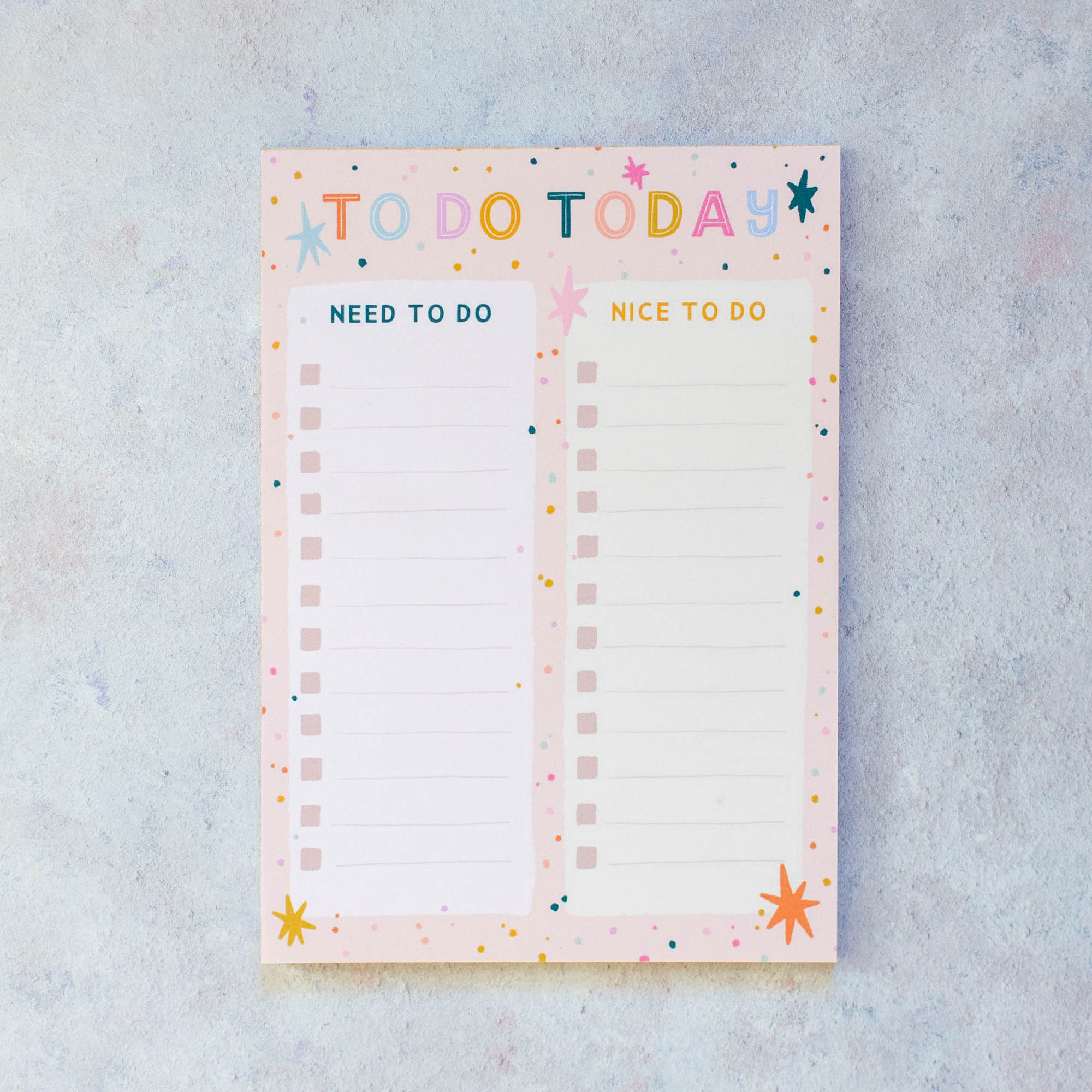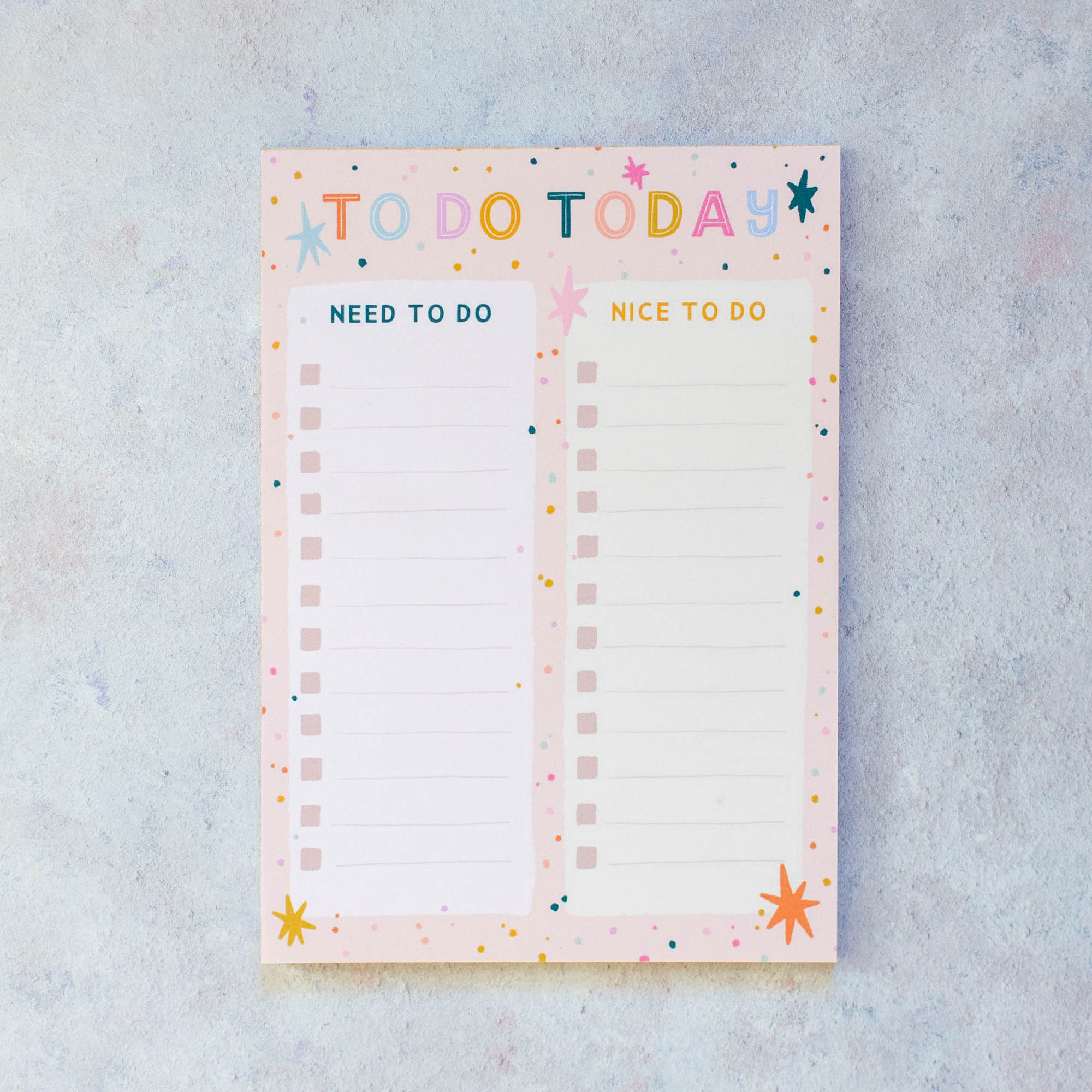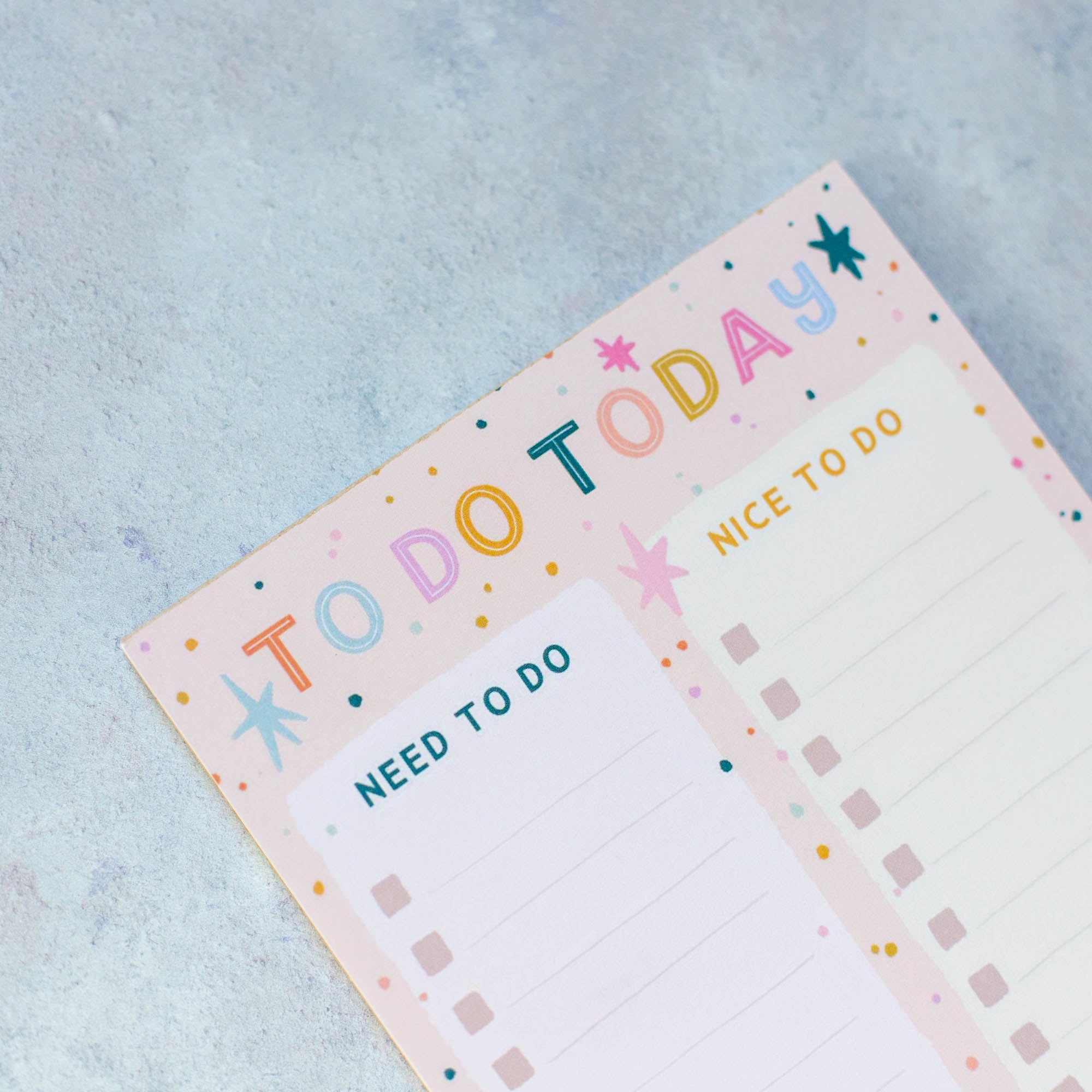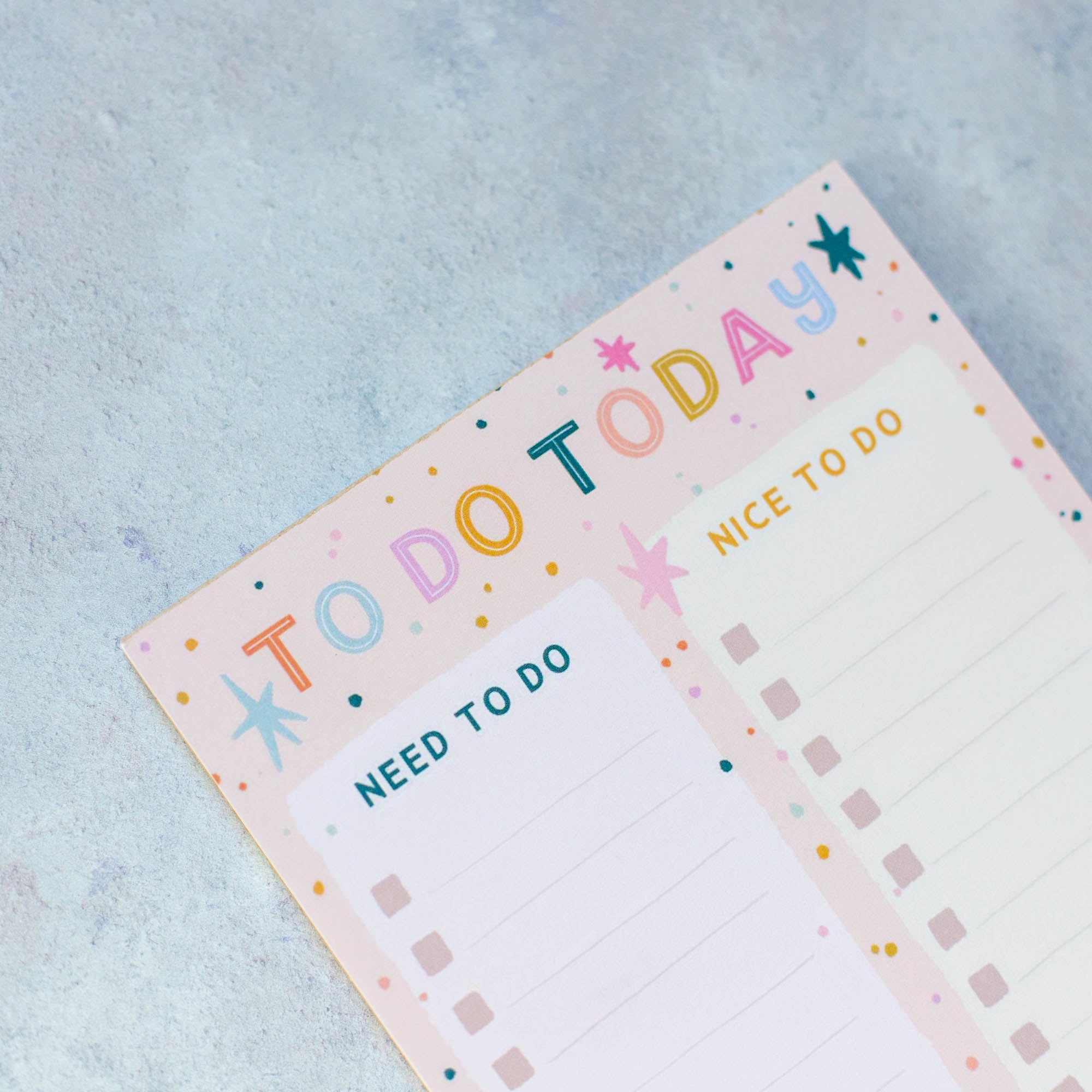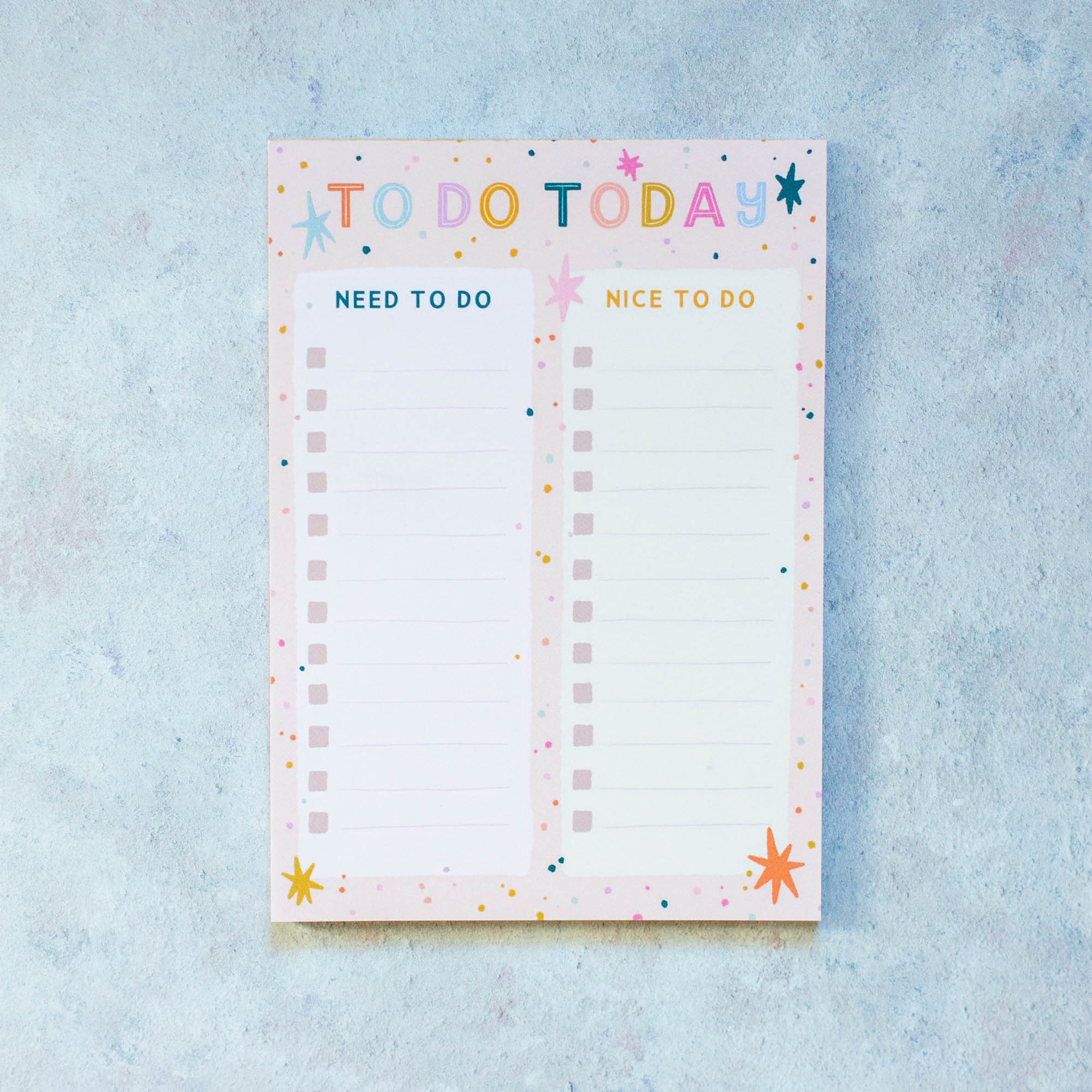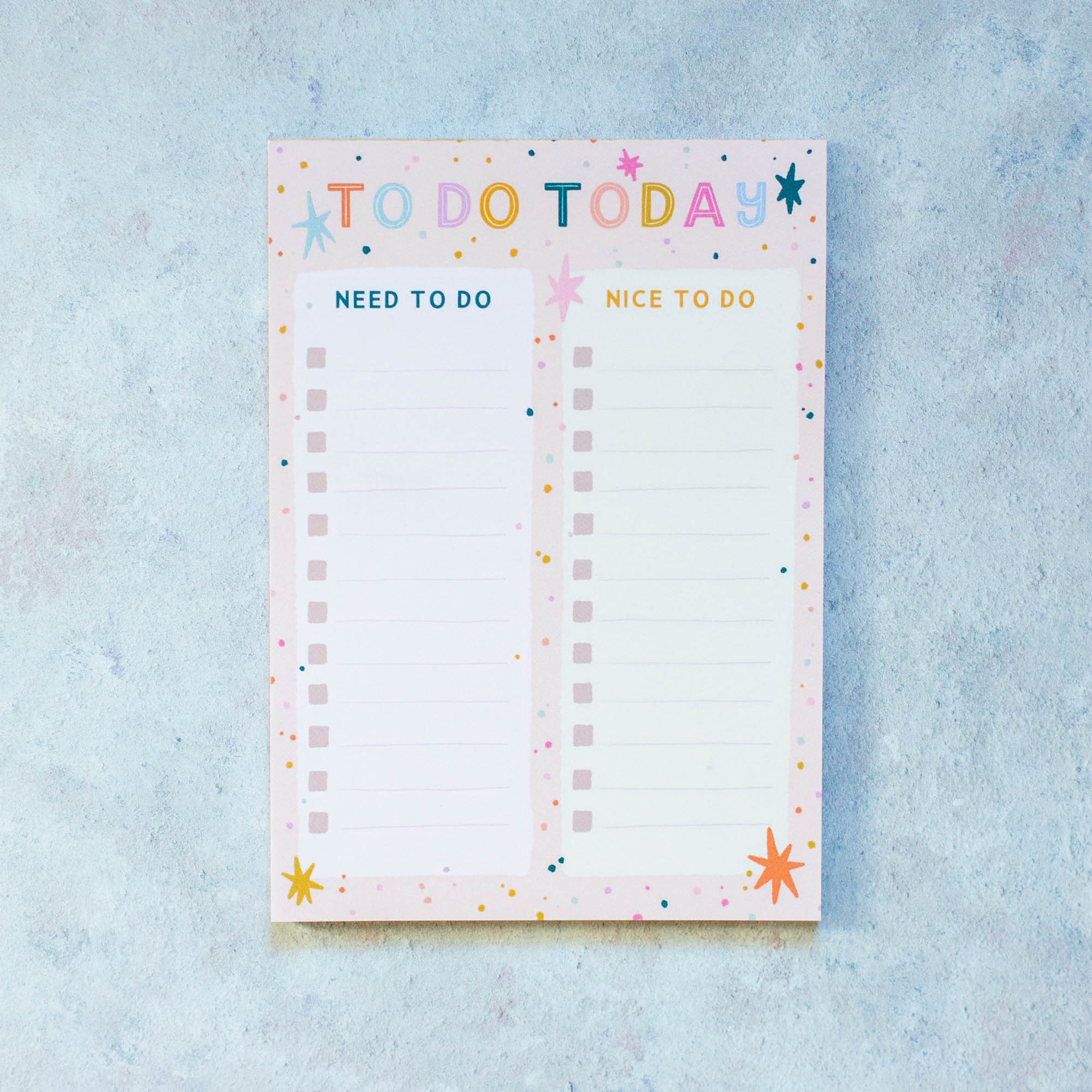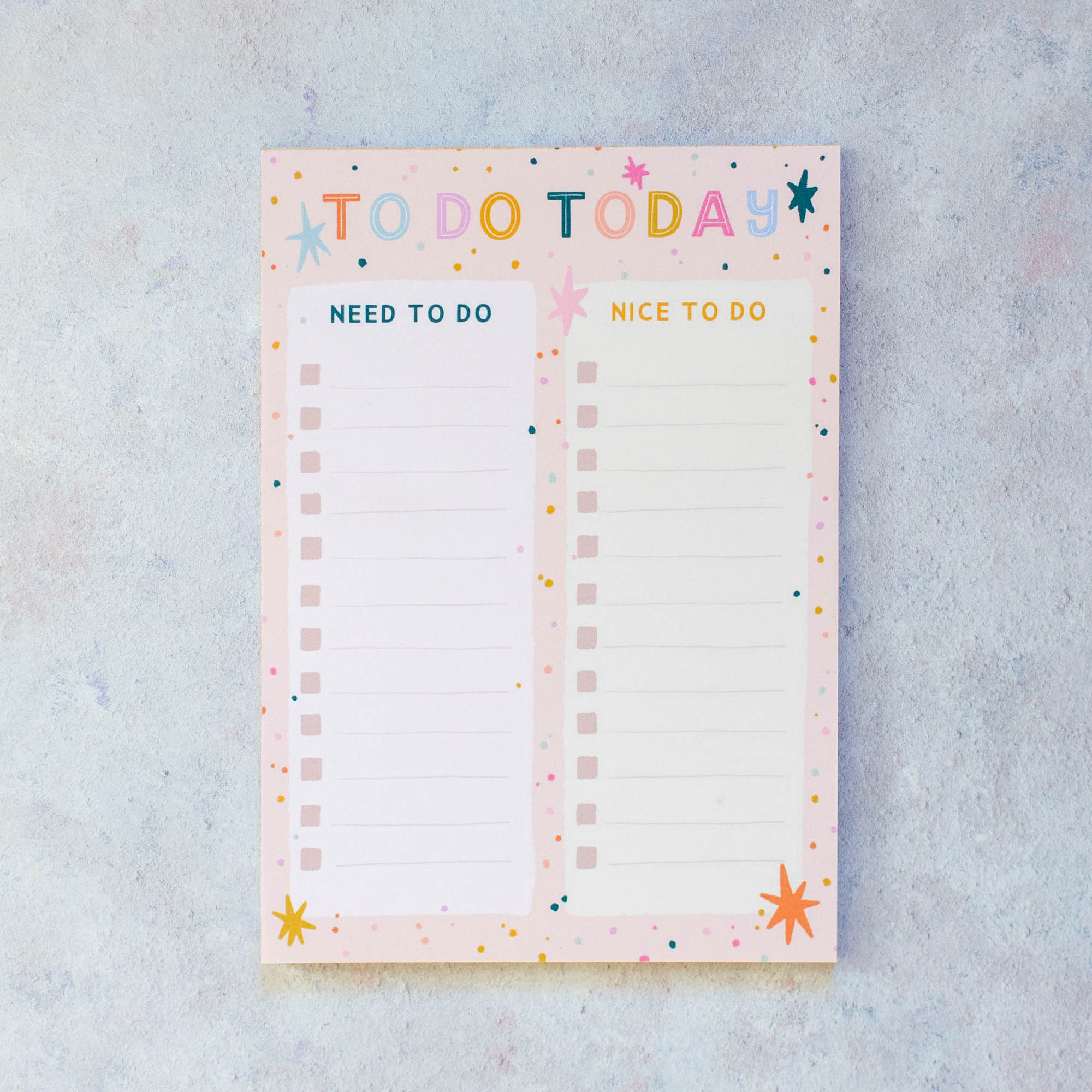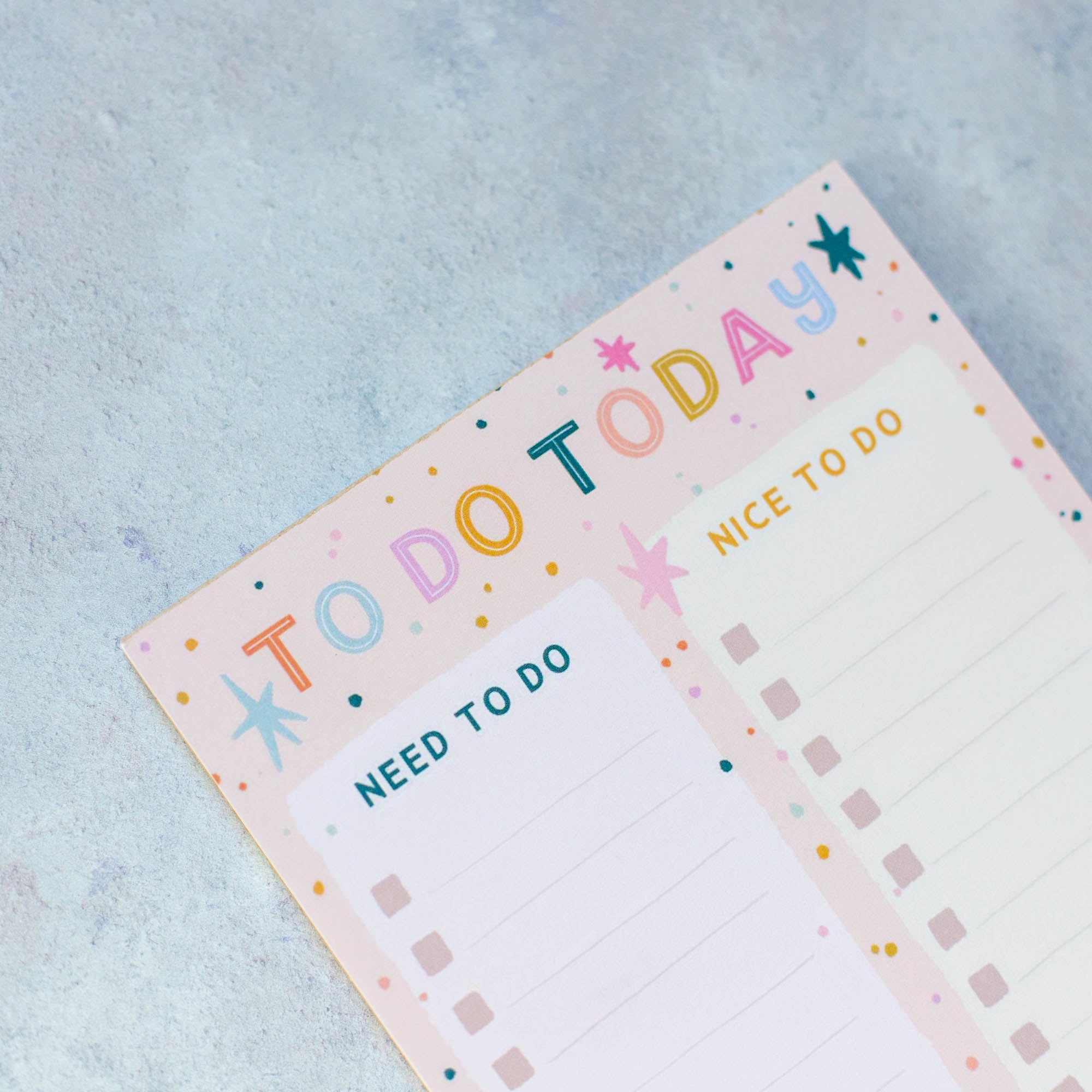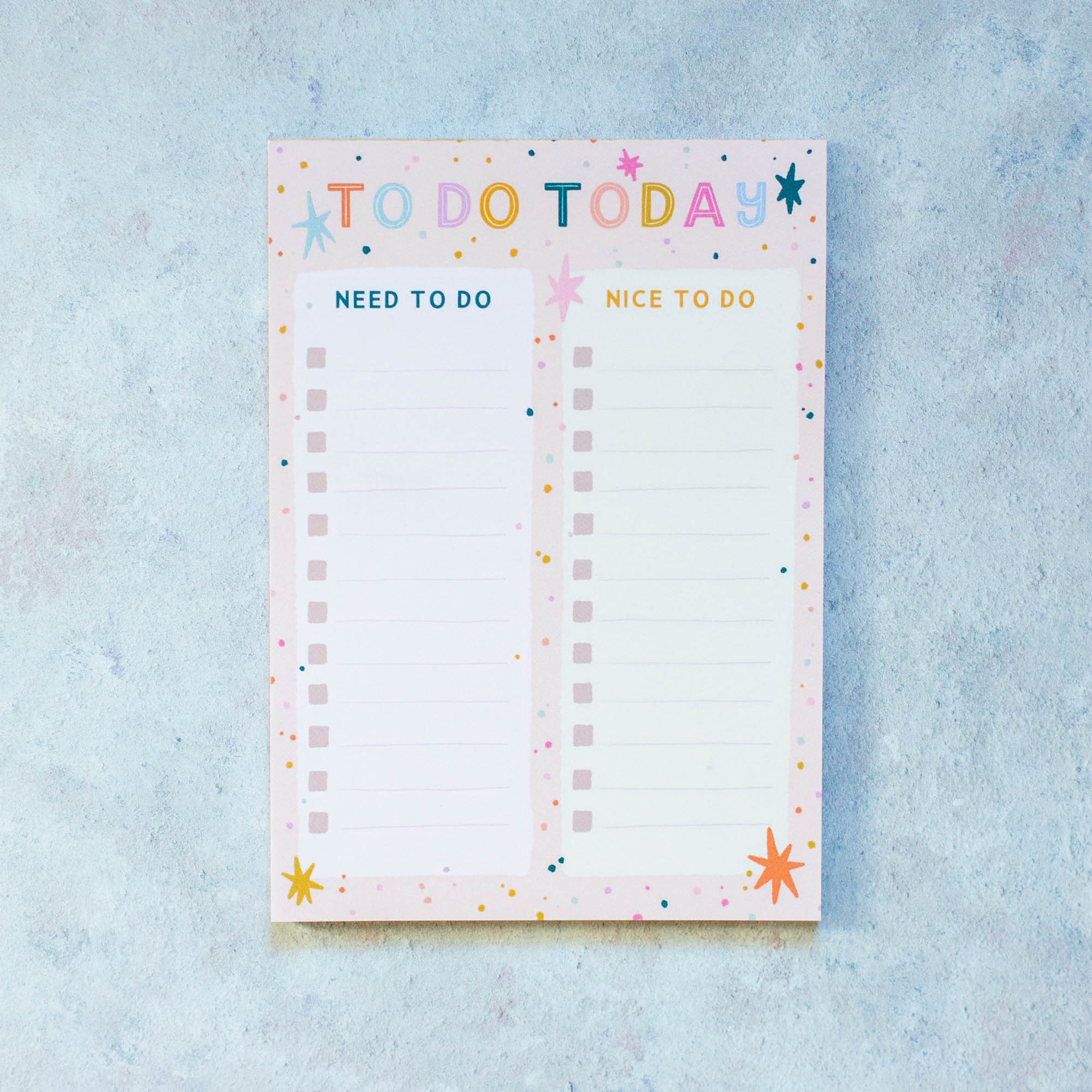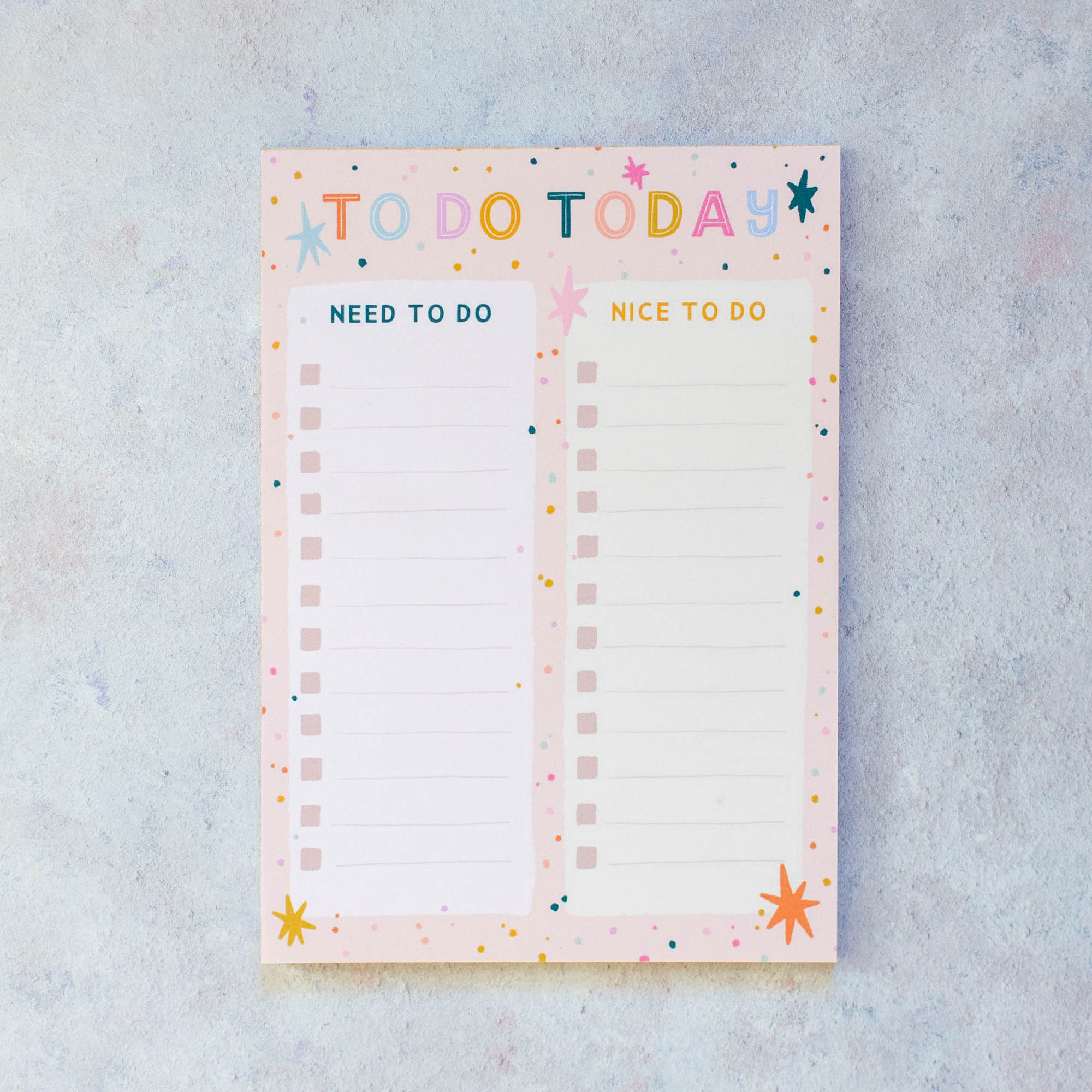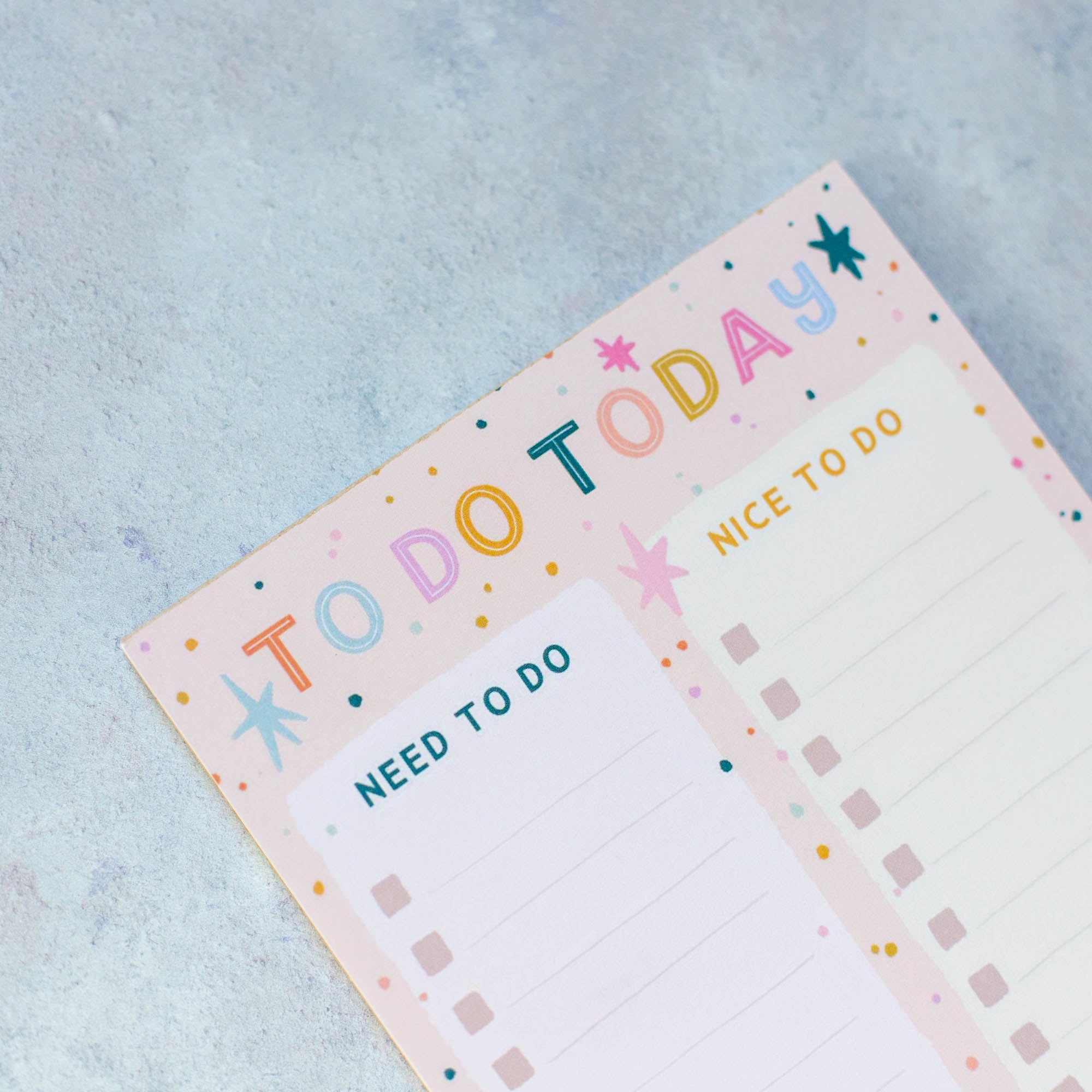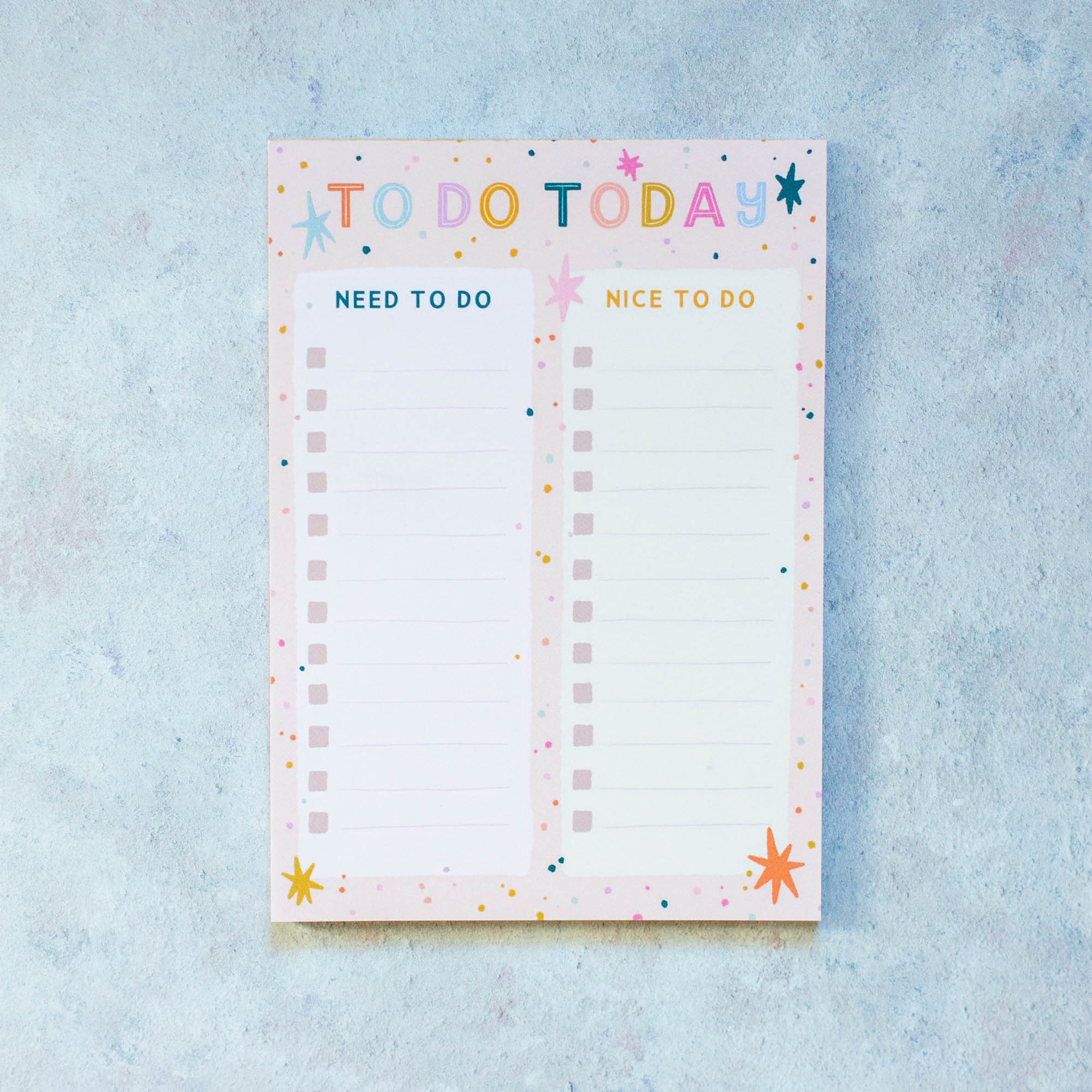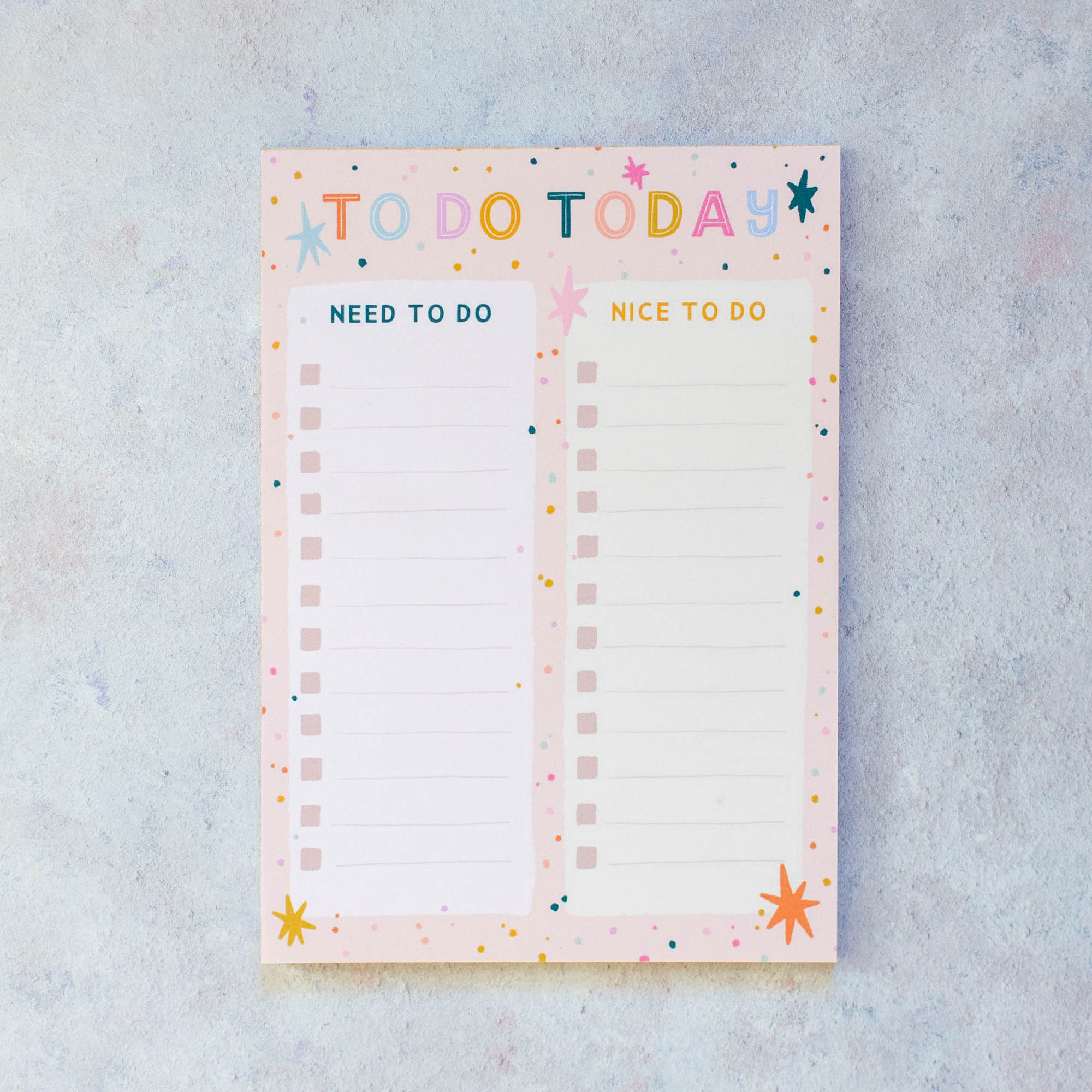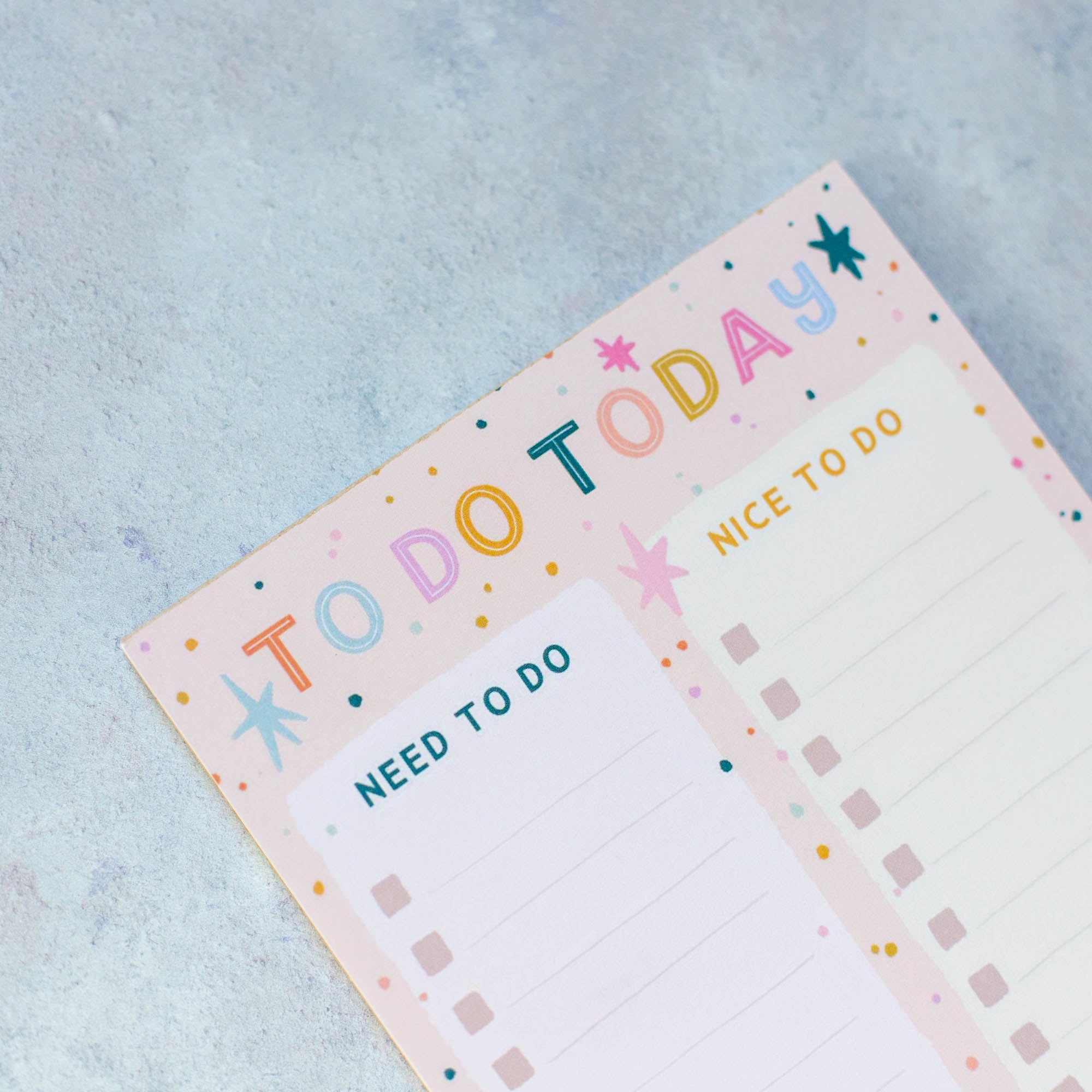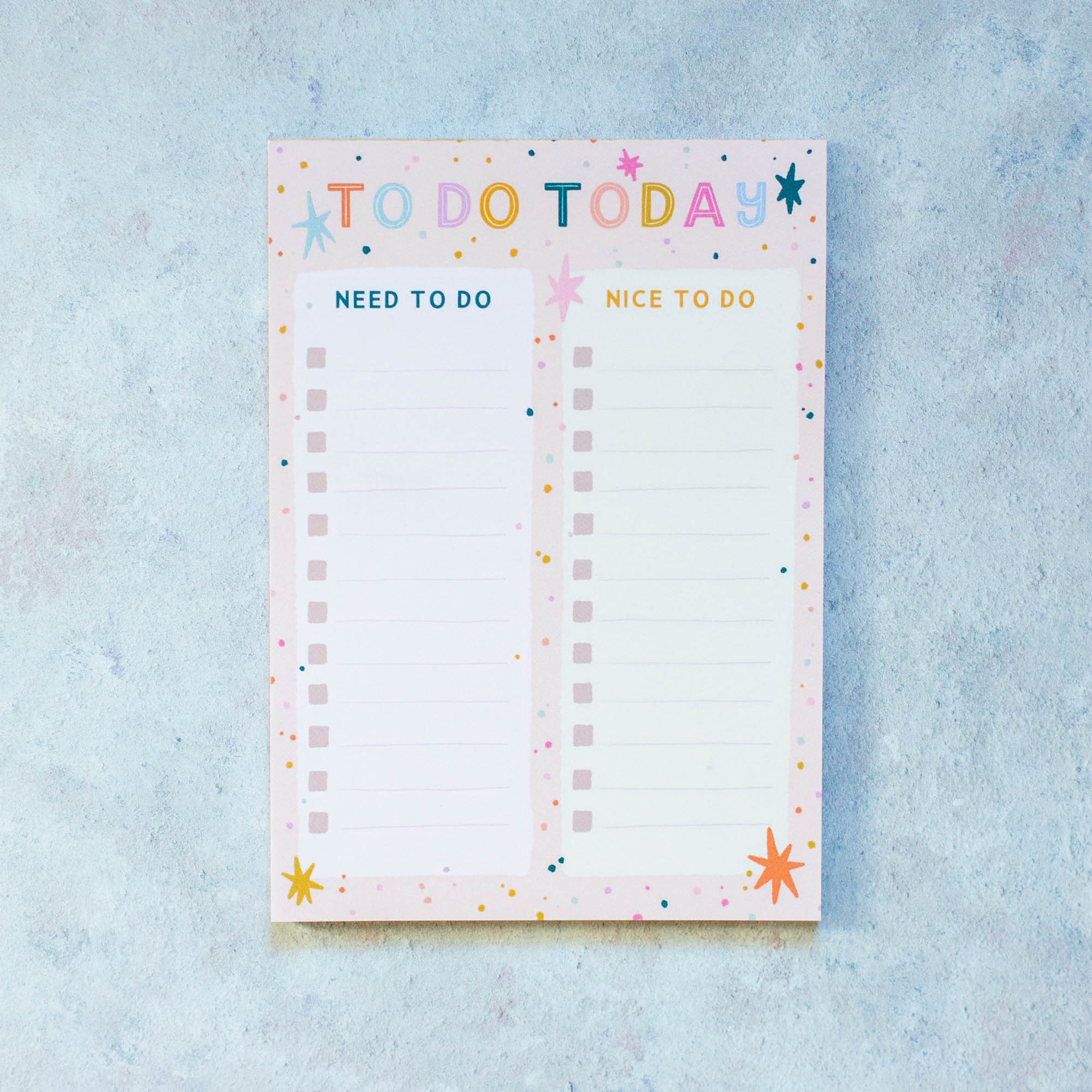 To Do Today A5 Pad
FREE SHIPPING ON UK ORDERS OVER £15
Nothing beats setting your tasks down in writing, even better when it's on a fun and colourful pad! 
This To Do Today A5 pad has two sections, one for your "Need to do"s and one for your "Nice to do"s, you can use that side for things that you only want to do if you have the time (no stress, bub!) OR add a list of the nice things you get to do after you've accomplished all your pressing matters (coffee and cake is always a good one!). 
This to do list pad measures 14.8cm X 21cm, and comes with 50 sheets.
Like this design? Check out the Weekly Planner and Meal Planner list!