Back to school sustainably – customise with your kiddos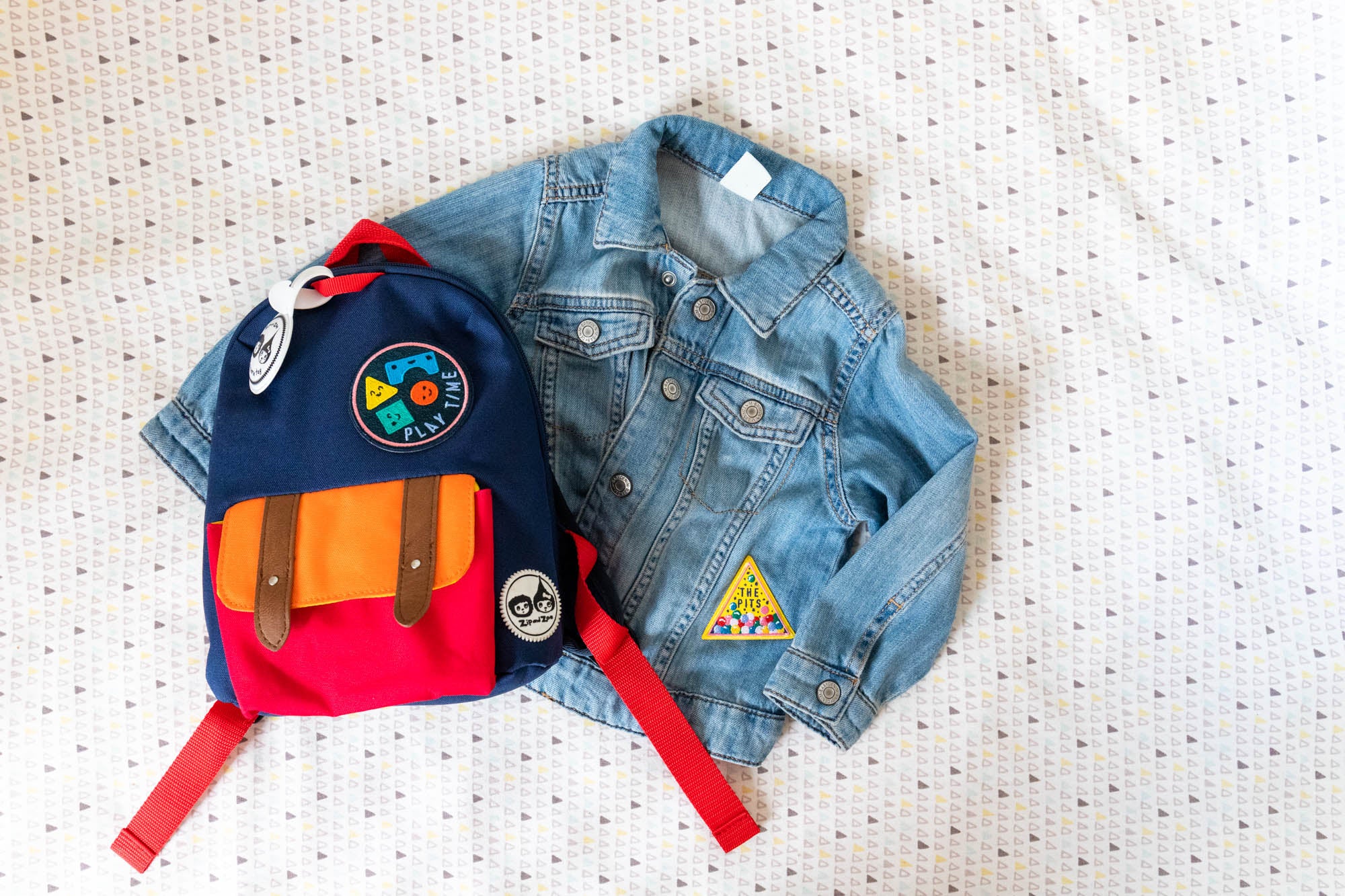 As the kiddos head back to school it's a mad rush to get all the bits and pieces they require in check – from their school bag, to lunchboxes and pencil cases. With half of last year's school year held at home due to covid-19, all of last years bits and pieces probably won't have had half of the use expected, so why not spruce them up and get your kids involved in being a little more sustainable as they head back to school. 
We've put together some ideas for how you can get your kids excited about sustainability and encourage them to be creative. By using what they already have you can save those well-earned pennies AND have activities for when they're back from a school day! 
Spruce up your stuff for back to school
Whether we like it or not, many kids love a new set of school stuff each year – amidst the climate crisis, we all have a responsibility to look toward using more of what we have already rather than buying MORE stuff. Getting creative with your little one is the perfect way to get them on a path to looking after what they have and cherishing their belongings – they always LOVE whatever they've created / made. 
Using that logic, why not assess the damage of last years school year on their kit and note down the fixes... 
Has it got a little hole? Or maybe an edge that has frayed? 
If you're wondering how to fix their school bag in a fun way – why not get yourself some colourful threads and show them how to fix it themselves using different stitching techniques. 
Stretched for time and no time to sew? How about a colourful iron-on patch to cover the hole securely! We have a wide range, hint hint nudge nudge... 
Have the straps seen better days? 
If they're coming away from the bag, just strengthen them with a couple of lines of stitching to secure them again. No sewing machine? No problem, you can just hand-stitch them as you catch up on your latest netflix obsession. Again using fun colourful threads can add a fun new feature your kiddos will love! 
Have they got a new favourite colour?
Colour is SO much fun, and it's great to see a child's enthusiasm when they are experimenting with it. So why not allow them to embrace it and create their own stationery range ready for school – be that a custom print on their homework folder, bag or pencil case or an art masterpiece in stationary form.  
Get yourself some fabric paint and create some custom colourful prints – we all have the ability to do potato block prints! Draw with them and get them to plan their design, then cut it out and repeat-print it allover!
Or if they're an artist to be, after a new canvas – create an artwork on paper trial and get the prototypes going... When they're happy with their idea, paint colour by colour on to the item of choice, and it'll be their own portable piece of *useable* art!
If they're more a simple block colour lover, why not experiment with dying fabric using home-dyes. Whether it's their new colour of the moment you can buy them in multiple shades!