How to get subtly spooky in the run up to Halloween…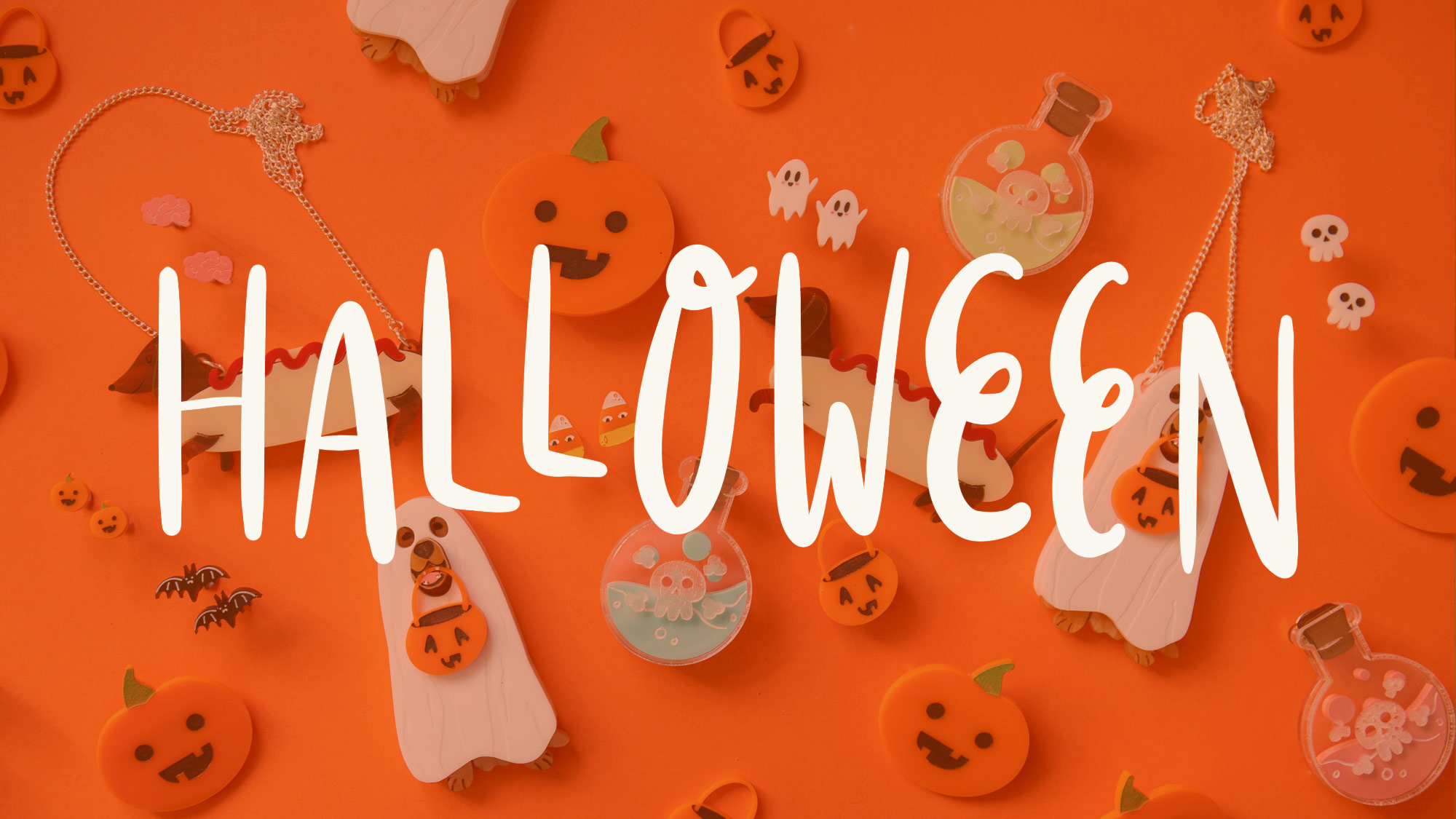 It's no secret that Halloween is one of my faves... (my hairiest fur child 🐱 isn't called Pumpkin for nothing!) Now we're officially in spooky season (or October as it's known by most...🙄 ) It really is time to get your SPOOK on! Whether you'll be proudly drinking from a pumpkin mug for the whole month of October, or just have a ghostly earring collection on the go, we're here for both kinds of halloween lovers. 
For the subtle celebrators, we thought we'd give a guide to getting into it – even if your work dress code gets in the way, we can still all have a bit of seasonal batty-ness 🦇. We've rounded up all the ways you can get subtly spooky before the beloved 31st October arrives...
JEEPERS CREEPERS
Where'd you get those peepers?! Get all the jokes going at the office in our eyeball earrings – bloodshot and ready to scare! Earrings are a perfect way to let your spook come out so if eyeballs aren't your bag why not try a cute ghost earring? Or maybe a some brain earrings (who knows, it could make yours work better for the day!)
THERE'S NOTHING LIKE A PUMPKIN
Nothing says halloween like it, the orange staple can be cute, happy, scary or funny you decide... We like a good happy pumpkin here at Finest Imaginary and this year we've added a smiley one to a range of brooches, necklaces and earrings featuring our orange friend. Whether it's carried by our golden pooch who's ready to go trick or treating in his ghost costume, or is a smiley pumpkin goin' solo. You can add some pumpkin spice to your denim jacket, jumpers or ears this year. 
SPENDING IT INDOORS? GET COSY, AND GRIM!
If you're planning on staying indoors and watching spooky films throughout the month, our 'It's grim up north patch' is a perfect addition to your staple blanket as snuggle up. 
STICK IT TO EM
Trying something new this year we've added a extra special sticky addition to this years selection – a halloween sticker sheet! Decorate your treat or treating buckets, add them to your notebooks, pop them on your laptop case. These vinyl printed wonders offer a selection of ghosts and ghouls to get you in the spirit on the down low. 
If you're a halloween lover and want to see what else we have ready for this years celebrations have a gander at our Halloween Collection.