Save Money With Meal Planning!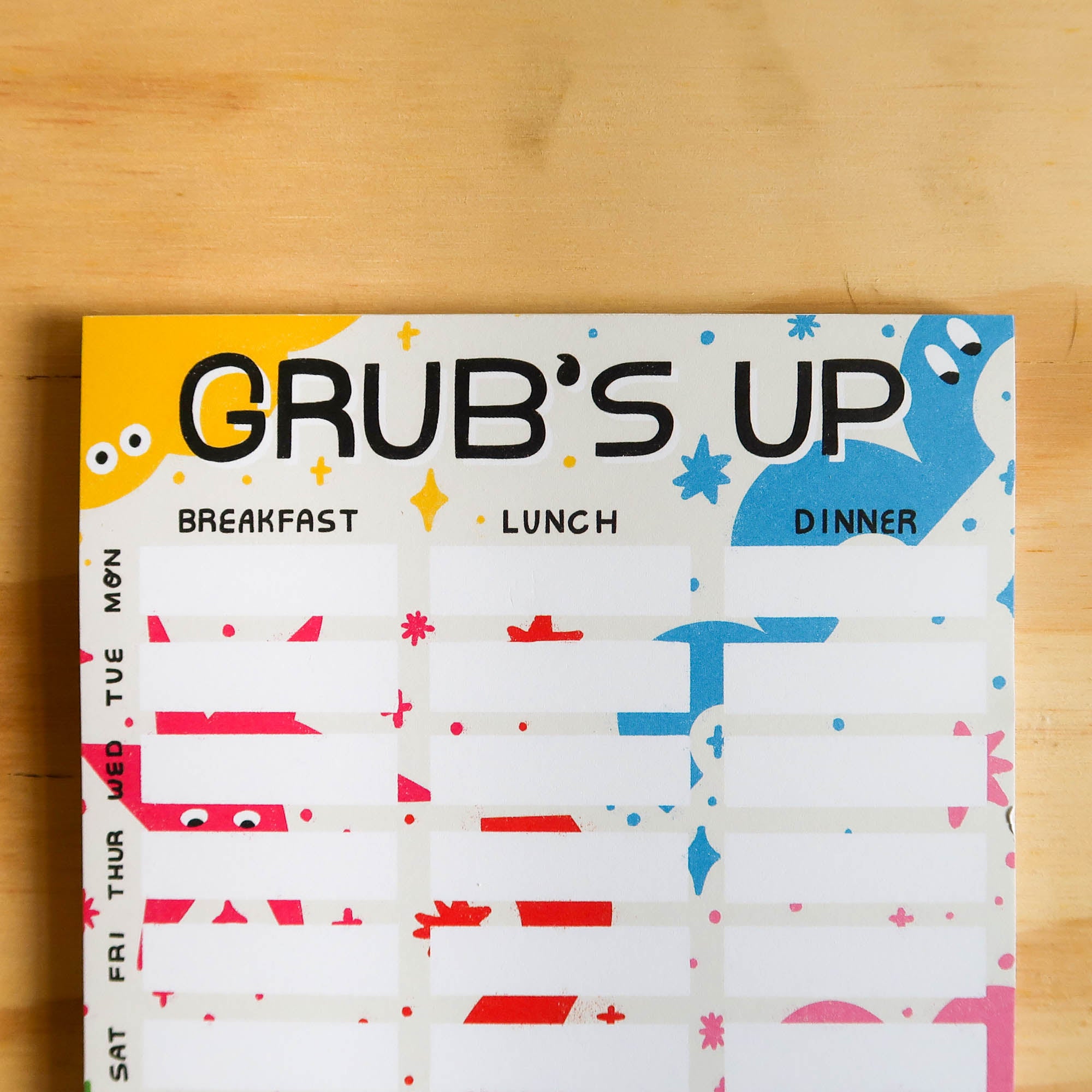 Meal planning is a great way to save money on your weekly grocery shop ( with the cost of living like it is, lord knows we need all the help we can get!) and to make sure that you have a healthy and balanced diet. With a little bit of planning and preparation, you can make sure that you have everything you need to make meals for the week and avoid unnecessary trips to the shop. Here are some tips to help you get started with meal planning:
Set a budget
The first step in meal planning is to set a budget for groceries. This will help you figure out how much you can spend on food each week, and will also help you make sure that you are getting the most for your money. Make a list of the meals you want to make for the week, and then create a shopping list list based on the ingredients you need for those meals. Our Big Shop note pad is great for this!
Plan your meals
Once you have your budget in place, it's time to start planning your meals. Take a look at what you already have in your cupboards and fridge, and then plan your meals around those items. This will help you avoid waste and make sure that you are using up everything you have before it goes bad. You can use a meal planner notepad like our Grub's Up pad to set out each meal for the week!
Buy in bulk
Buying in bulk is a great way to save money on groceries, especially when it comes to staples like rice, beans, and pasta. Look for deals at your local supermarket or Costco, and stock up on the items you use most often.
Cook in batches
Cooking in batches is another great way to save time and money. Plan to make large batches of meals that you can freeze and reheat throughout the week. This will not only save you time, but it will also ensure that you always have a healthy meal on hand when you need it.
Use coupons and sales
Finally, be sure to take advantage of coupons and sales when shopping. Look for deals on the items you need for your meals, and use coupons to save even more money.
I hope these tips help you save a bit of money and get rid of the daily stress of figuring out what's for dinner!