We're going to brooch the subject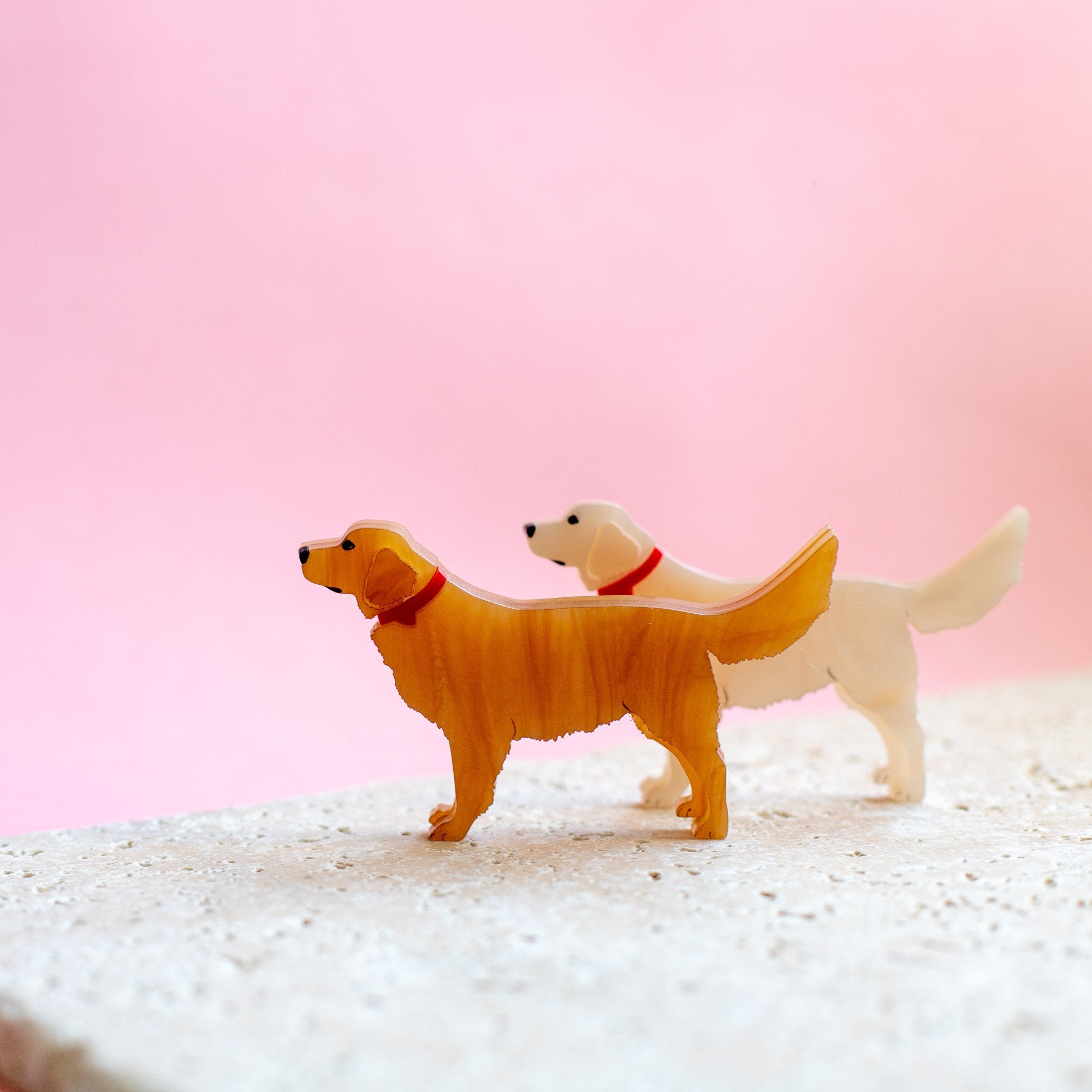 Whether you're looking to spruce up a new jacket, dress or bag, brooches offer that unique extra pazazz. Taking a modern spin on the classic item, ours are made using laser cut pieces designed and pieced together by hand by yours truly in our Yorkshire based studio. 
Show off your love of dogs
They'd fit the bill as a perfect gift for dog lovers with brooches of pugs, beagles, dachshunds, corgis and our very own golden retrievers, modeled on our dogs in residence at Finest Imaginary, Luna and Scout. 
So if you want to show your love of doggos, be like Rebecca with our corgi brooch and polish off your Sunday best look with a bit of fun, cuteness!  
Get into the spooky spirit 
Whether you're a Halloween lover or hater, no one can say our happy pumpkin brooch is not super cute! We love this pumpkin selection from Laura, where our smiley orange fella adds abit of cheer to the spooky spirit of Halloween. 
Festive cheer on your chest
Are you someone who buys their Christmas presents in July? Well our festive jewellery is available all year round, so why not get yourself into the festive spirit with our best-selling nutcracker brooch, which comes in pink and blue! 
Or maybe you could go wild with brooches
Or maybe you're a brooch collector? Add an animal brooch or two as Rebecca has – and I think you'll all agree, that is a STELLAR collection lady! There's something for everyone – from beagles to a perfect reminder for the camping lovers among us, with a firey memory of your nights making smores and singing, with our Camp Fire Brooch.